Disclaimer: This page may contain affiliate links. Please review our full Terms and Conditions for more information and our Privacy Policy. Note that any pricing, operating hours, or other such information provided below may have changed since initial publication.
Compiled by the Road Trip Manitoba team
Last updated on January 10, 2023
Brandon, Manitoba is the second-largest city in the province, and it's perfect for a weekend getaway, a summer holiday, and just about everything in between! With so many things to do in Brandon, you're going to want to take advantage of the excellent culinary scene in the city.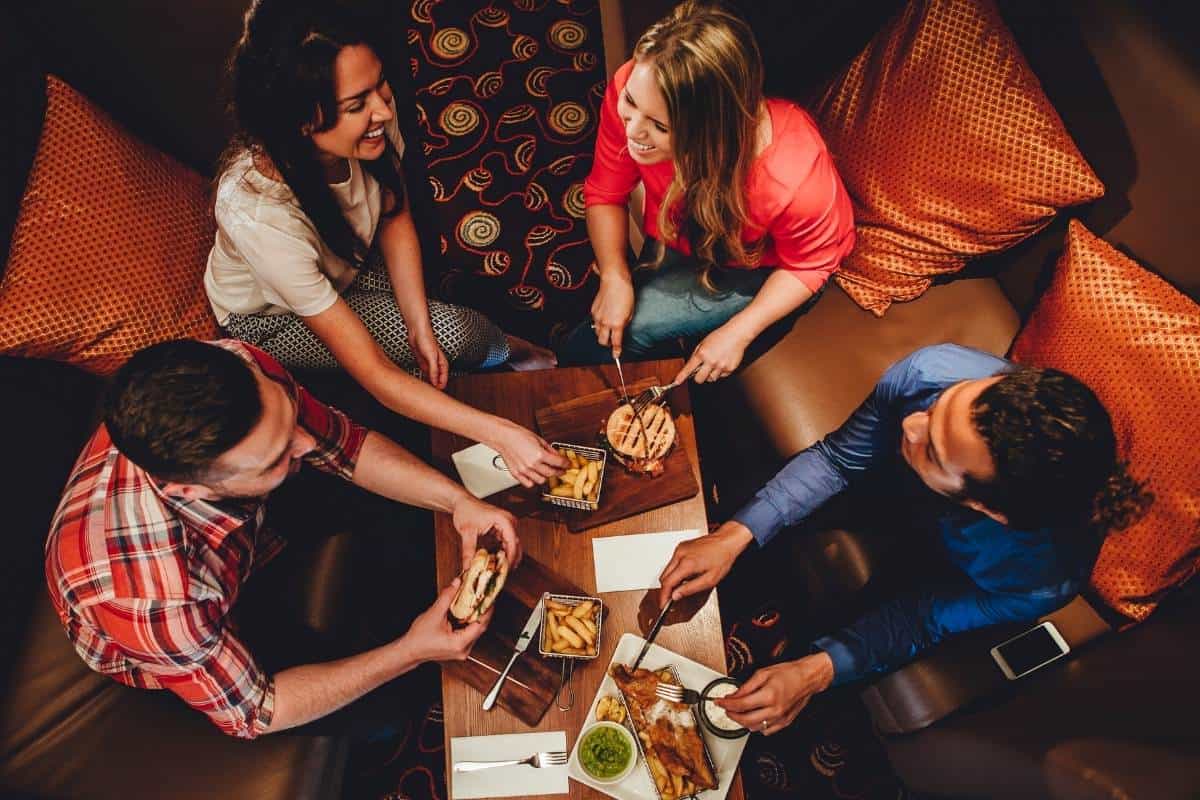 Thankfully, there are a ton of great restaurants in Brandon to choose from, so we've put together a list of some of the best spots. Whether you're after pizza, Indian cuisine, Latin American fare, or some Canadian classics, there's a restaurant in Brandon for you.
Land Acknowledgments
Brandon is located on Treaty 2, the traditional shared land of Cree, Oji-Cree, Dakota, Anishinaabe, and Dene peoples, as well as the homeland of the Métis Nation.
The Best Restaurants in Brandon
The Chilli Chutney
Location: 555 34 Street
When it comes to Brandon restaurants, there's no way we could leave The Chilli Chutney off the list. One of our personal favourites and known around Manitoba for having some of the best Indian cuisine in the province, the extensive menu and friendly staff mean you're always going to have an excellent meal.
All of the classic East Asian staples can be found here, but some of our picks include the mixed vegetable pakora, the shrimp vindaloo, and the tandoori chicken. There are also fantastic options for combination platters, so you can easily create your perfect meal. Always a delight, head here for a filling lunch or dinner when in Brandon.
You can dine in or order online for delivery and pick up, while there's also an area for private dining of larger events.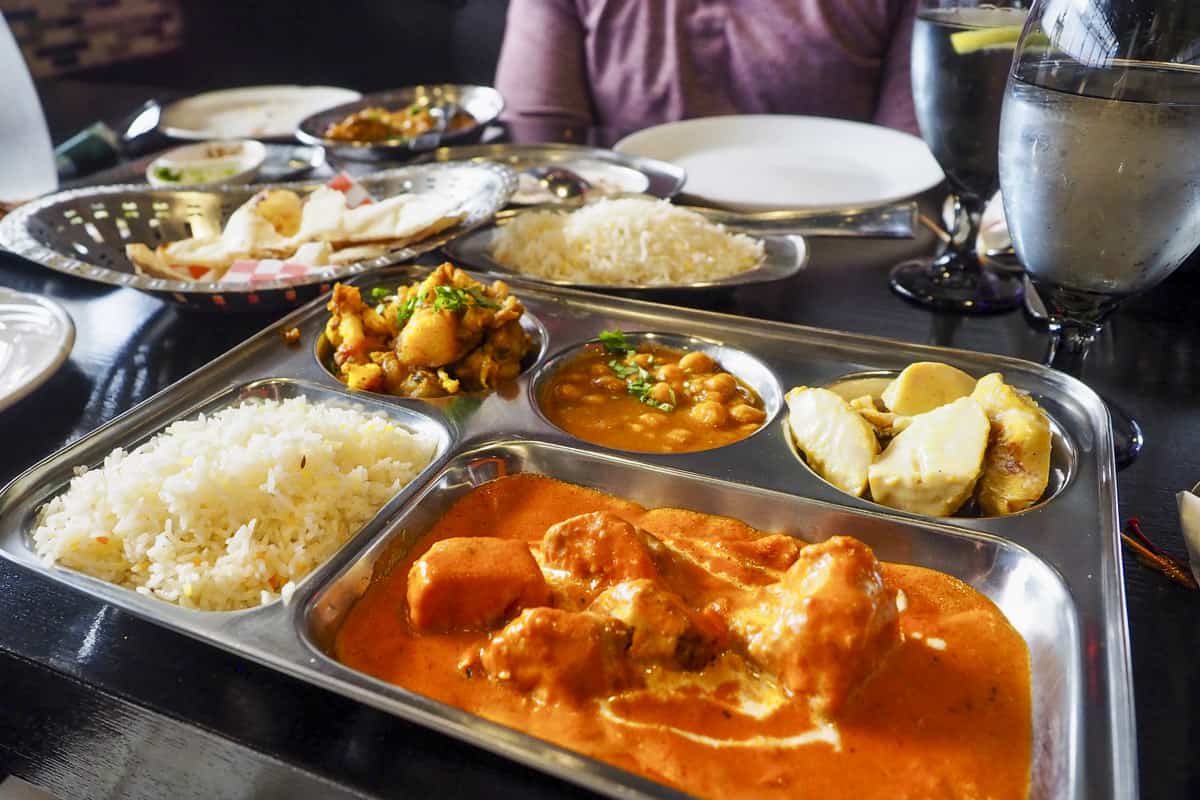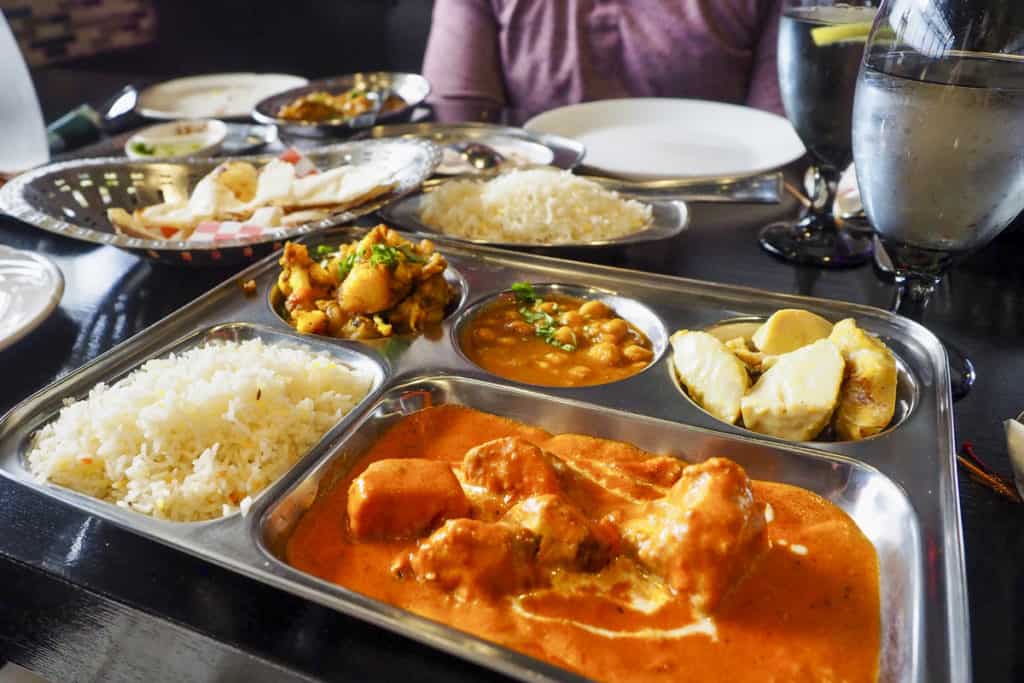 The Dock on Princess
Location: 1133 Princess Avenue
The Dock on Princess is one of the most beloved restaurants in Brandon, and it's easy to see why. The cozy atmosphere coupled with the warm, hearty food means you're sure to have a good time when you visit; we love this spot for a night out with friends or a fun date.
With menu items such as tequila lime tacos, crab-stuffed mushrooms, and a "blazin' bison burger", there are lots of innovative dishes alongside Canadian classics like poutine, nachos, and their irresistible mac and cheese. With an emphasis on using local ingredients, expect lots of Manitoba food to be highlighted. And in summer, make sure you try to snag a table on the patio!
Want to stay at home? They're also available for take-out and delivery.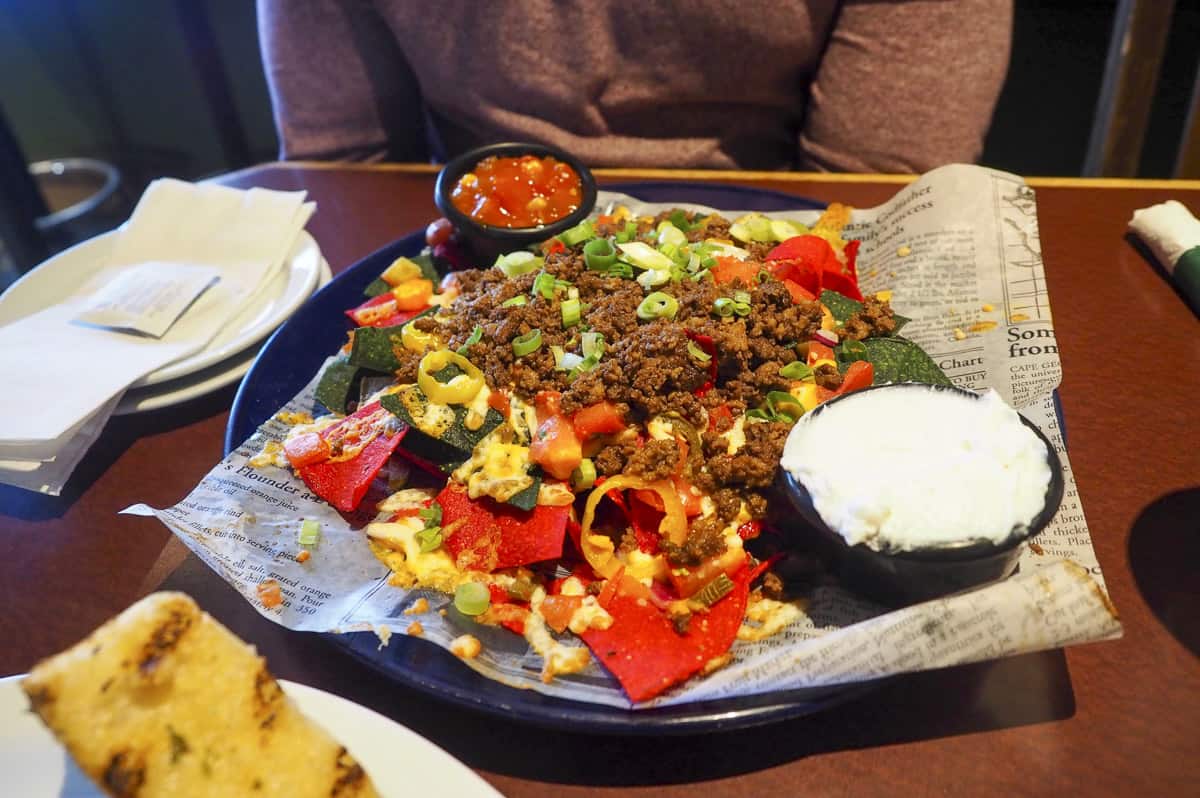 Komfort Kitchen
Location: 835 Princess Avenue
If you're after the heartiest breakfast, brunch, or lunch in Brandon, you've come to the right place. Komfort Kitchen is known throughout the city for their friendly staff and homestyle cooking; as they say, they "strive to make it feel like home".
There are plenty of vegetarian and vegan options available, and you can choose from the hunger platter, the veggie bomb burger, or, if you're feeling especially Canadian, the loaded potato poutine. With Manitoba beers like Farmery and Half Pints available, you can feel great about supporting a local business while you fill up on their delicious food. Best of all? Breakfast is served all day!
Available for dine-in and take-out, they also have a catering service.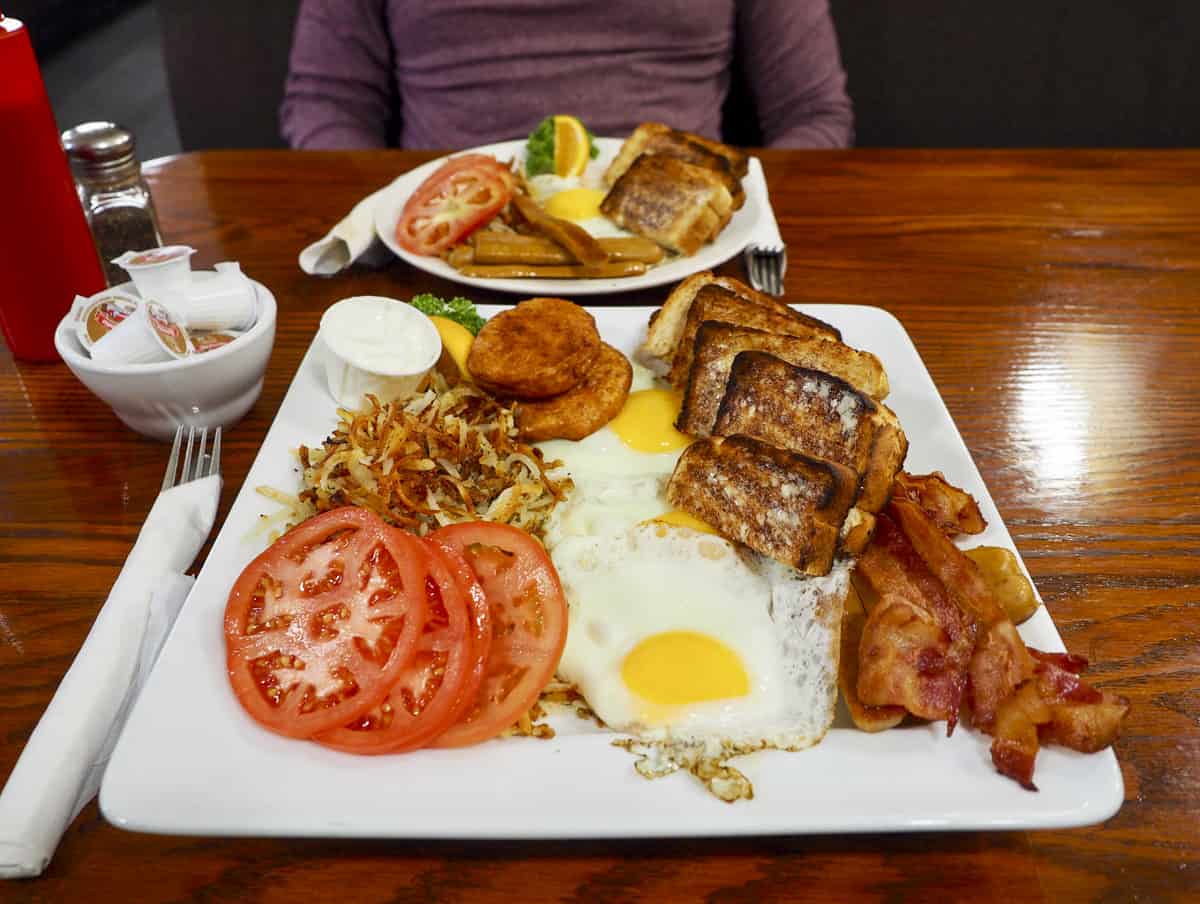 Sabor Latino
Location: 457 9th Street #6A
One of our favourite Brandon restaurants, Sabor Latino is a family-run business that features Latin American food. Opened by two Colombian-Canadians, there's a focus on serving authentic dishes as well as a fantastic community spirit; the restaurant is quick to say that they're welcoming to all who want to try something new or those looking for a taste of home.
With all the Latin American standards such as fish tacos, chilaquiles, tortilla soup, and burritos, there's also a lot of innovation in each of the meals served (try one of their platter feasts for a sample of all your favourites). Wash it all down with one of their famous margaritas and you're sure to have a meal to remember.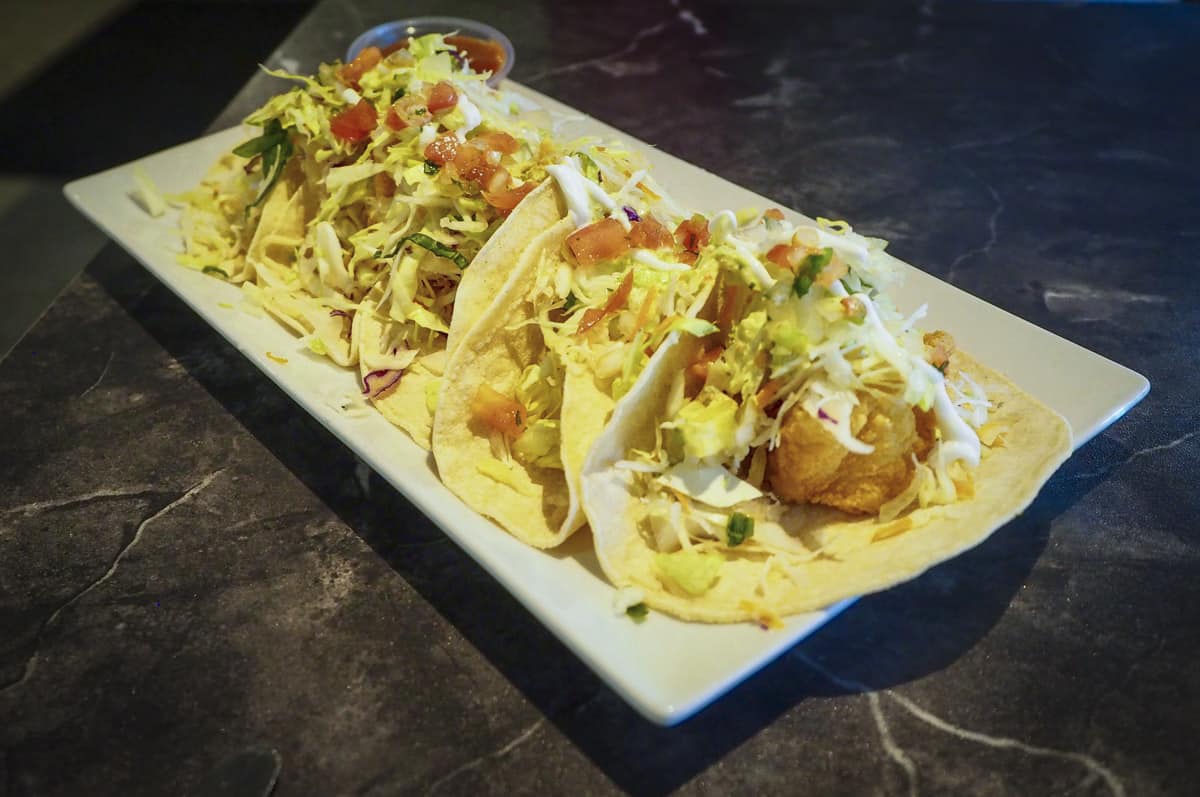 Joe Beeverz Canadian Pub
Location: 1300 18th Street
If you're after more of a bar vibe, head to Joe Beeverz Canadian Pub. There's a great atmosphere in the pub – you'll often be surrounded by tables of friends and laughter – so it's perfect for a relaxed, casual night out. On the menu you'll find an array of pub food including wings, burgers, and a lot of tasty sandwiches.
The star of the show, however, is their poutine menu; expect the unexpected when you order favourites like the Montreal smoked meat poutine, the great Canadian pizza poutine, and, our pick, the Christmas poutine. Wash everything down with a pint of local beer, and you're in for a delicious meal and a fun night out. Open for lunch and dinner, you can also order online.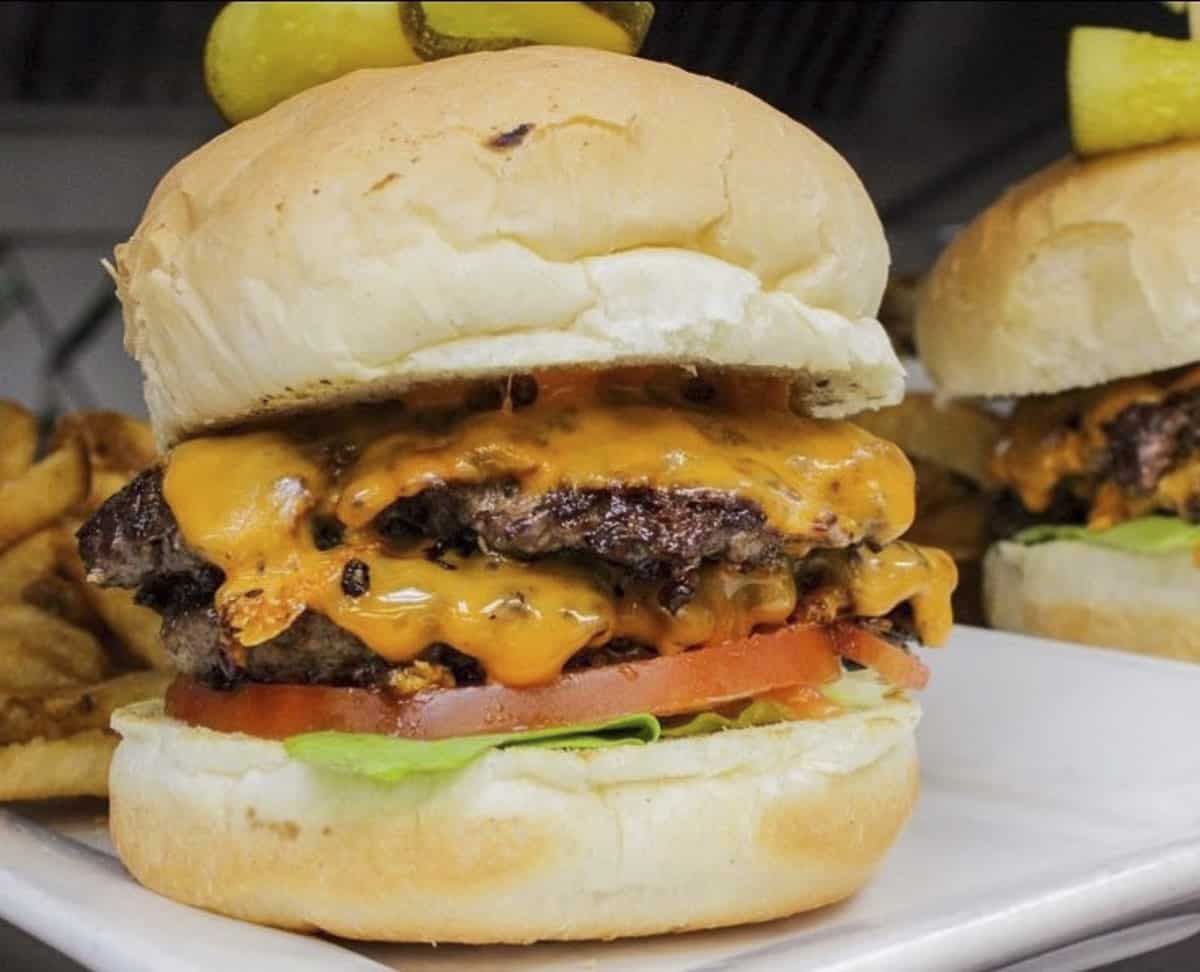 Lady of the Lake
Location: 135-B 17th Street N
Head to the Lady of the Lake for an amazing afternoon out, as the place is both a shop and a café. Home to lots of locally-made goods, stock up on Canadian products before heading to the restaurant for what they call "comfort gourmet": comforting food that still manages to feel innovative and unique. All food is prepared from scratch using local, organic ingredients, many of which are from nearby farms and producers in Manitoba.
Be sure to try one of the daily soups or quiches, one of their fresh salads, or a filling burger, wrap, or sandwich. The juice and smoothie menus are also fantastic, or there's an extensive cocktail list if you're feeling celebratory. Just make sure to leave room for dessert, as all of their sweets are baked in-house!
Available for lunch, you can dine-in or choose take-out or delivery. There's also a weekend brunch on Saturdays.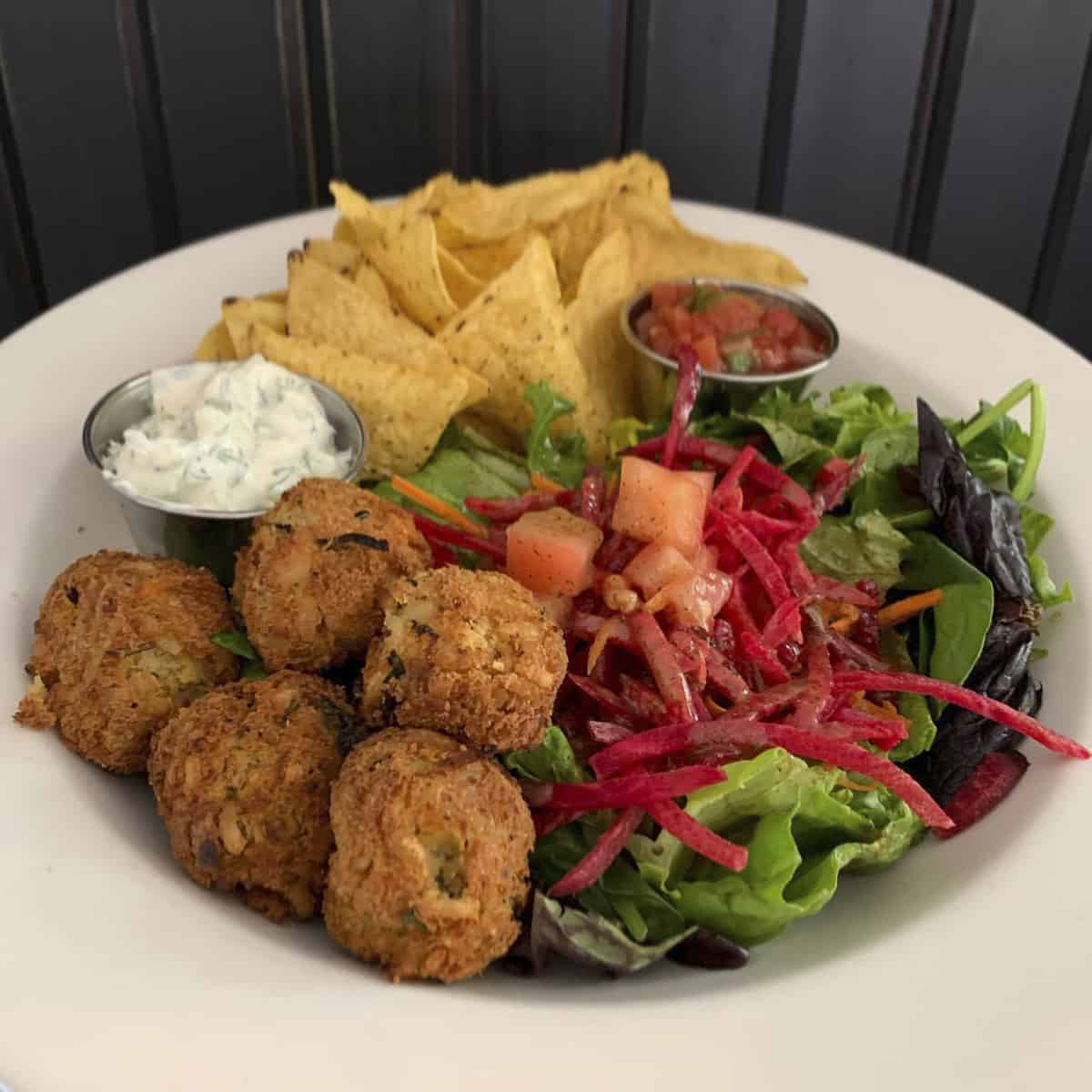 Marino's Pizza and Pasta
Location: 441 10th Street
If you're looking for homemade pizza and pasta, look no further than Marino's Pizza and Pasta. With a menu chock-full of generous portions of all the food we regularly crave, Marino's aims to please. Although you can go for one of the house specialty pizzas – Marino's Sampler is a fan favourite – we also love unique flavour combinations like their mac and cheese pizza, chicken Mediterranean pizza, and spanakopita pizza.
The pastas, subs, appetizers, and salads are equally tasty, with each dish on the menu feeling as though it was made with love. If you're hungry, this is the place you want to be.
Open for dine-in, take-out, and delivery.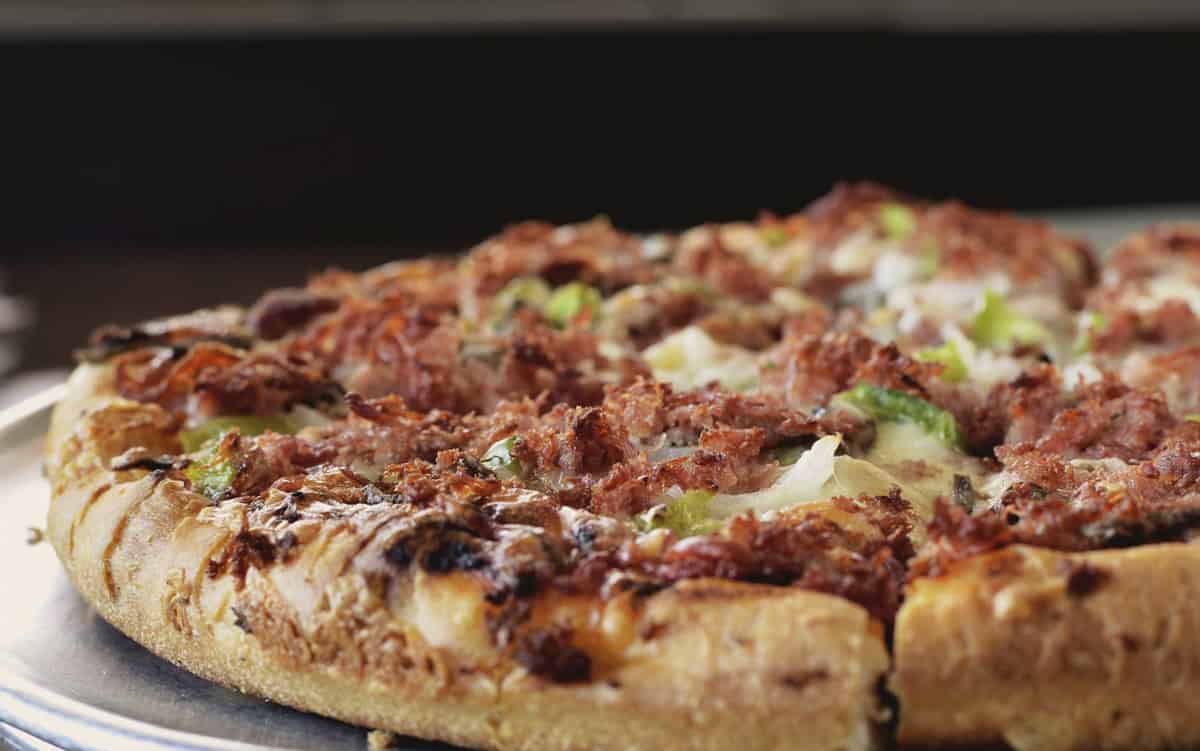 Benny's Restaurant
Location: 612 Rosser Avenue
The perfect blend of casual and fine dining, head to Benny's Restaurant if you're looking for a tasty Cobb salad or traditional Rueben, or if you're in the mood for pan-roasted salmon or a top sirloin steak. Founder Ben Hernandez has years of excellent service under his belt, and the attention to detail in the restaurant really shines through.
With a fantastic mix of lighter fare as well as mouthwatering entrees, it's no surprise that Benny's consistently makes the cut when it comes to the best restaurants in Brandon. We recommend making a reservation, as this spot is quite popular on evenings and weekends!
Open for lunch and dinner, it's also a terrific spot for private functions and if you need catering. Delivery is also available.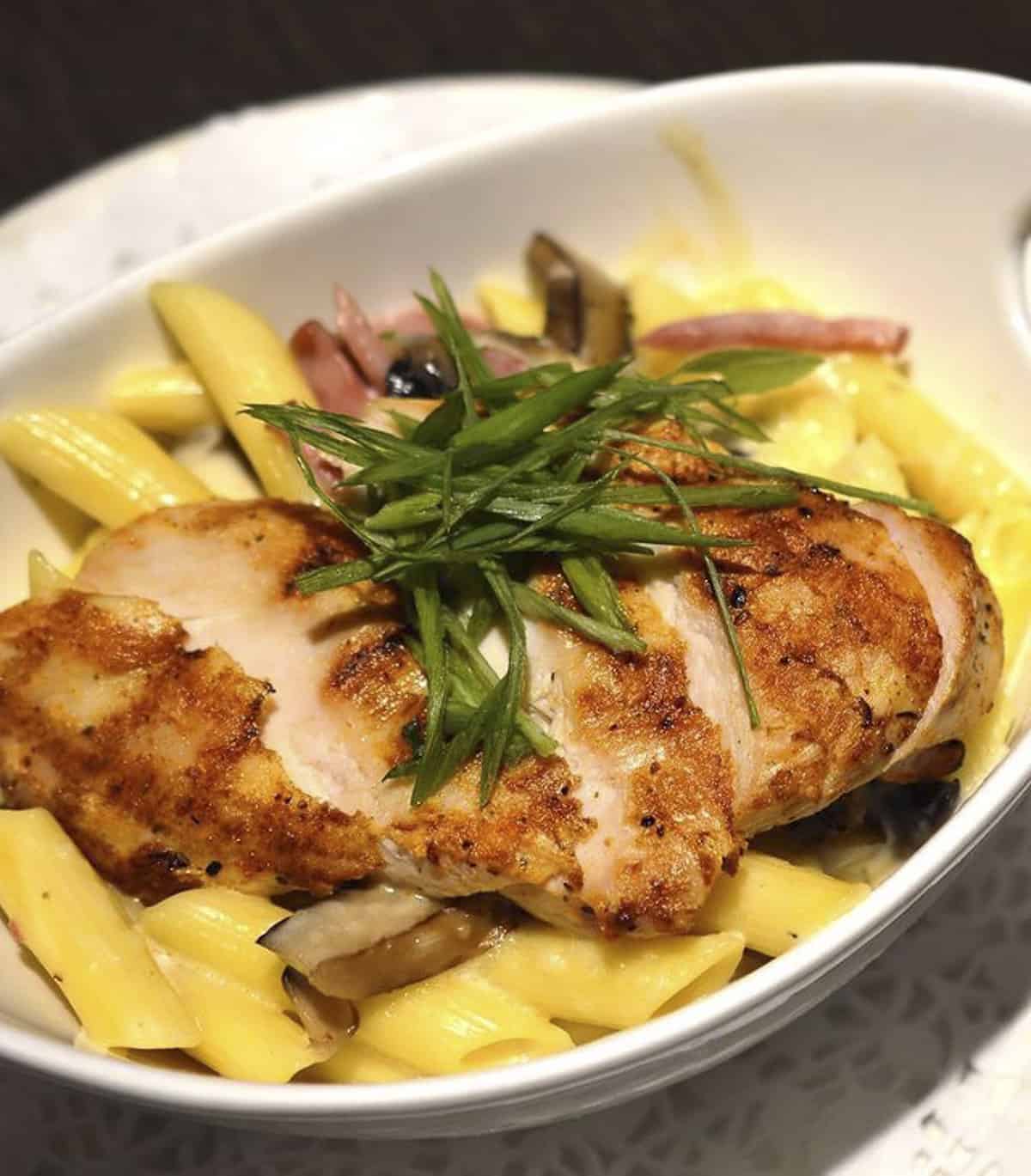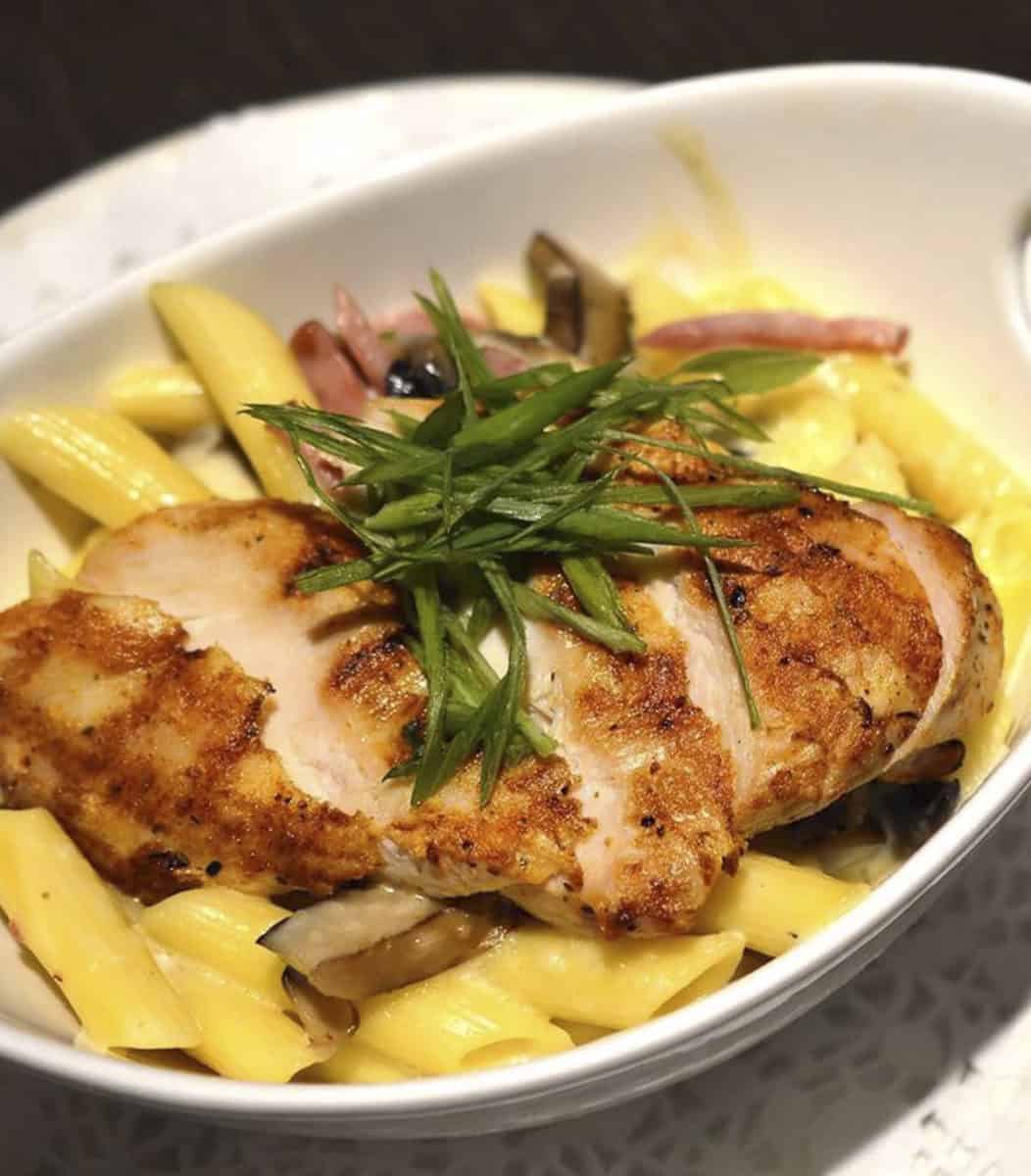 Tana Ethiopian Cuisine
Location: 302 10th Street
One of the best Ethiopian restaurants in Manitoba, Tana Ethiopian Cuisine is found in downtown Brandon. This cozy restaurant, open for lunch and dinner, serves beautifully authentic cuisine from East Africa; try the Lamb Tibs, the Beef Cha Cha, and the Key Wa. And if you're hungry, you'll love Tana… they offer all-you-can-eat platters and excellent combination plates where you can try a little of everything.
Often listed as one of Brandon's top restaurants, we definitely recommend trying Tana when you're in the city.
Open for dine-in, take-out, and delivery.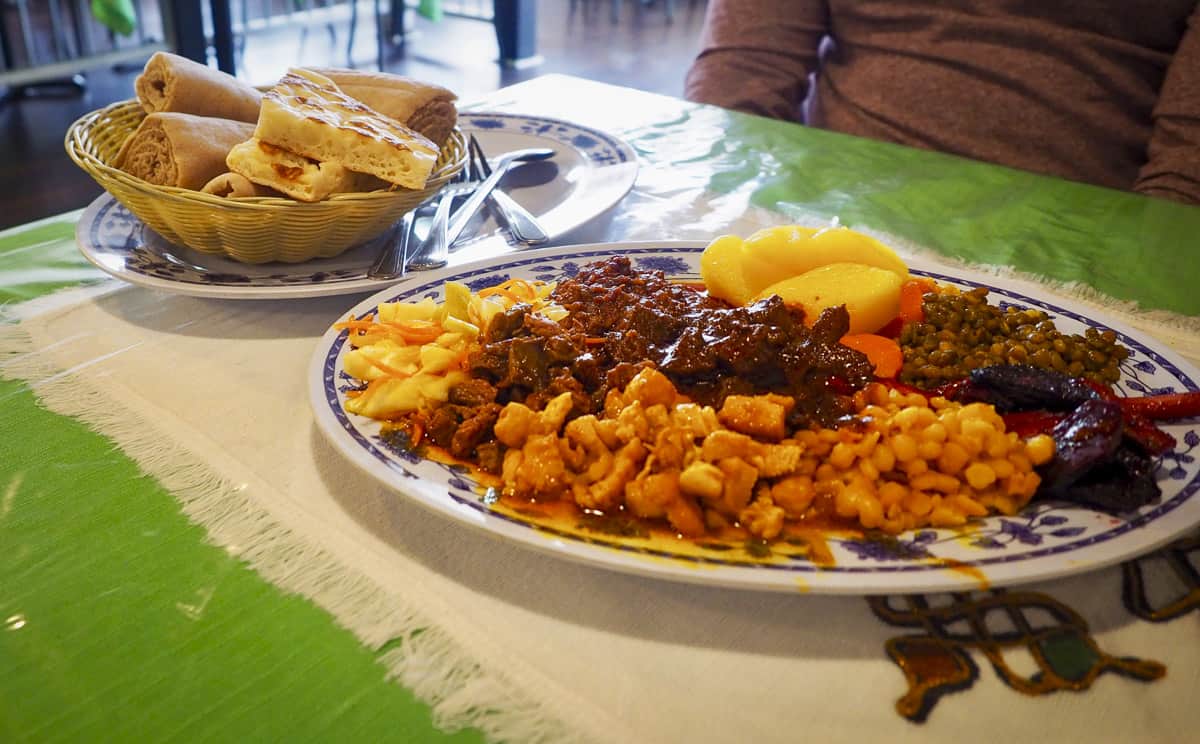 Albert's Bistro
Location: 2000 Highland Avenue
A staple in Brandon for over 20 years, Albert's Bistro is a family-run restaurant that specializes in Greek cuisine. For lunch, try one of their classic gyros, souvlaki, or moussaka, all of which are made from traditional (and incredibly tasty) recipes.
For dinner, their prime rib is unrivaled in the city, and we also love their Greek-style roasted back ribs, spanakopita, and the pan-seared local pickerel. Even better? The place is perfect for parties or a fun day out, as there is mini-golf, a driving range, and rock climbing on the property.
Open for dine-in lunch and dinner as well as take-out and delivery.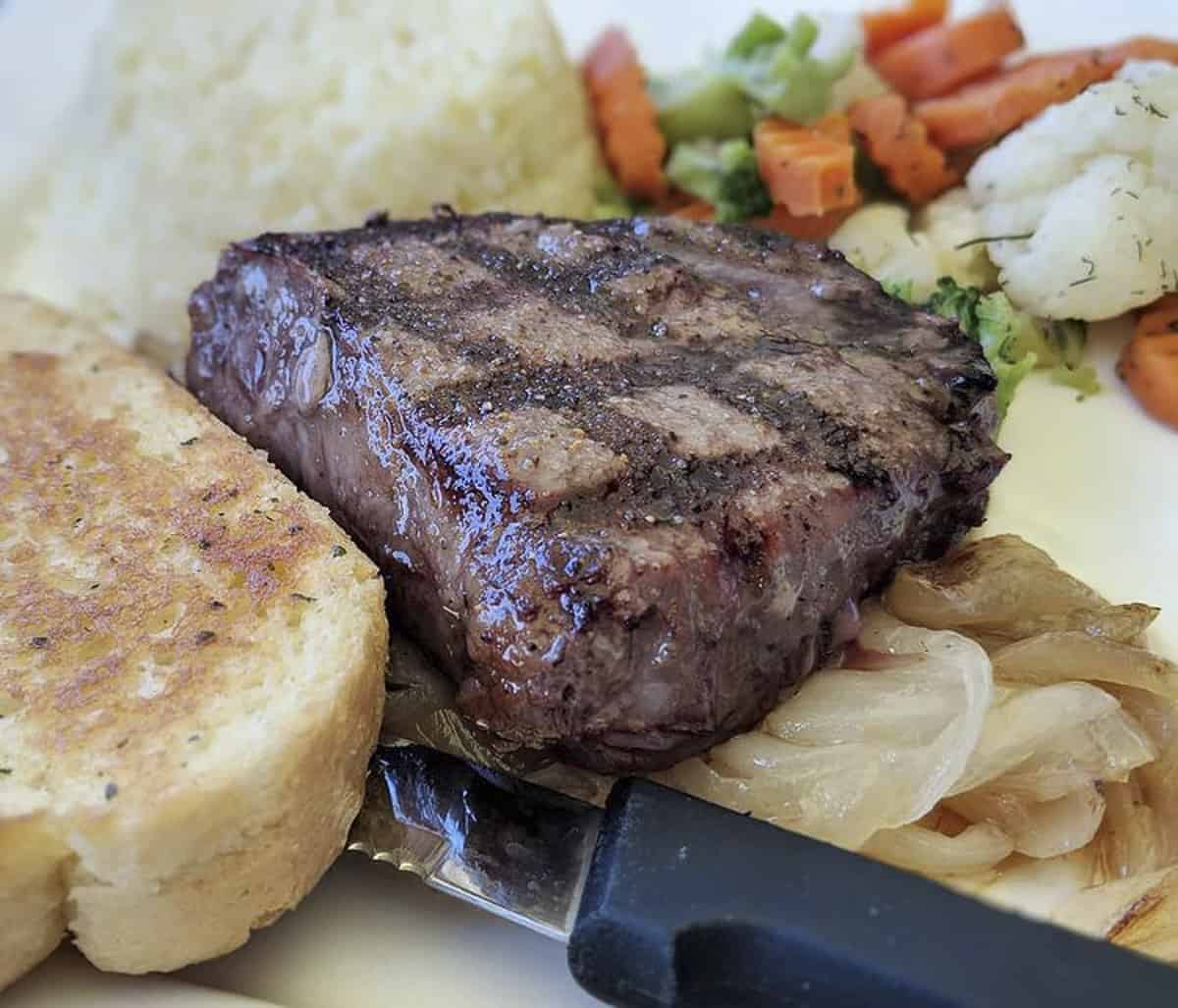 ECHO Restaurant and Wine Bar
Location: 3130 Victoria Avenue
Found in the Clarion Hotel and Suites, ECHO Restaurant and Wine Bar is a great option for dining in Brandon. With contemporary menu options and a clean, modern space, ECHO has one of the best wine lists in the city.
Breakfast has something for everyone, from buttermilk pancakes to a Southern skillet, while lunch has a wide range of options of salads, burgers, sandwiches, and more. Dinner focuses on filling entrees like a bacon gouda burger, Manitoba pickerel, and the ECHO chopped salad. Always enjoyable, it's the perfect spot when you're not quite sure where you want to eat.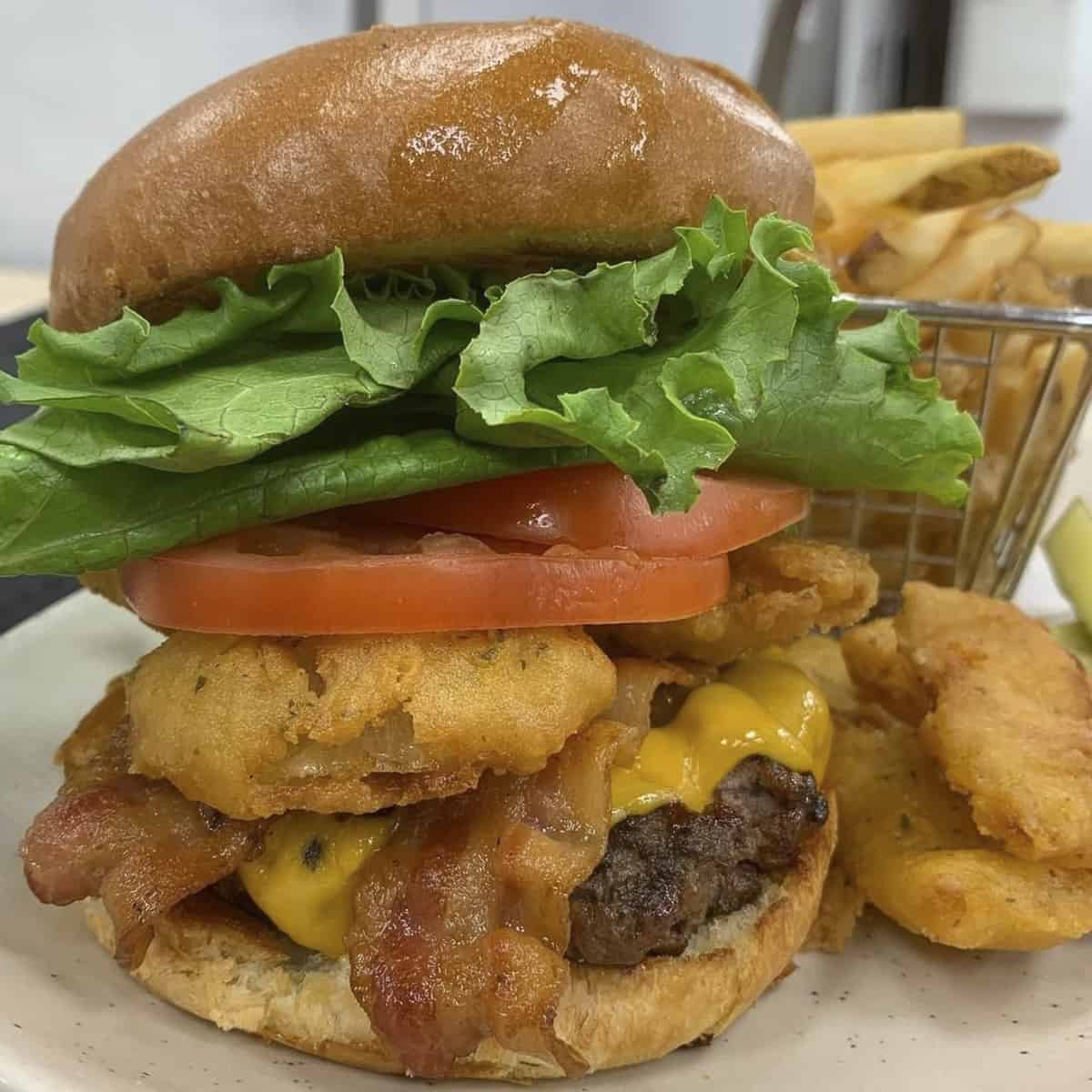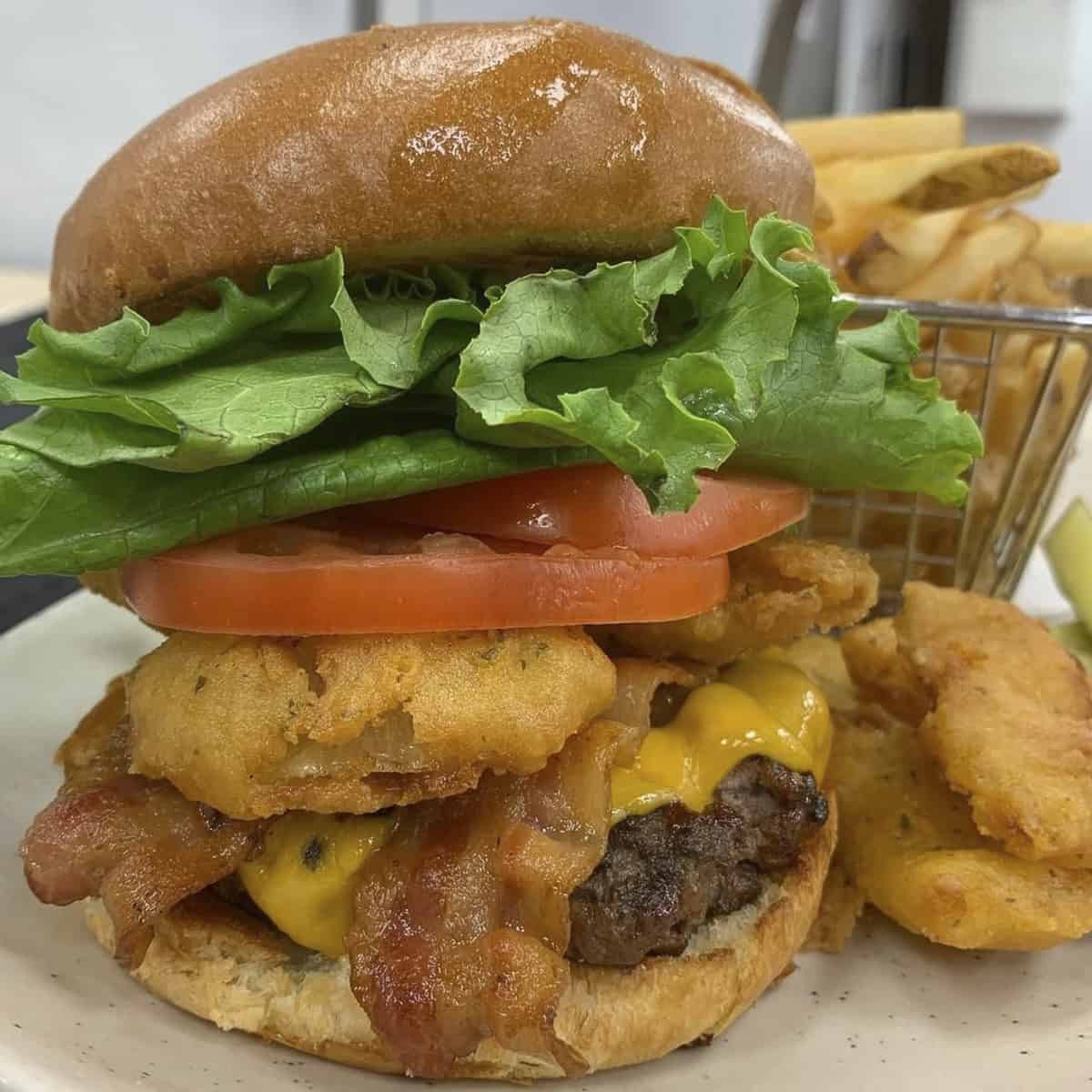 Mum's Family Restaurant
Location: 505 24th Street
With a name like Mum's Family Restaurant, you know you're going to have a tasty, homestyle meal. Serving huge portions, expect filling breakfasts, lunches, and early dinners at this family-run spot.
Breakfast is served all day, so take advantage of the French toast, pierogi breakfast, or the hearty Mum's Mega Breakfast. For the rest of the day, choose from sandwiches, burgers, and entrees that include ribs, pork chops, and even liver and onions. Unpretentious but filled with flavour, you're sure to leave Mum's Family Restaurant feeling very satisfied.
Open for dine-in, take-out, and delivery.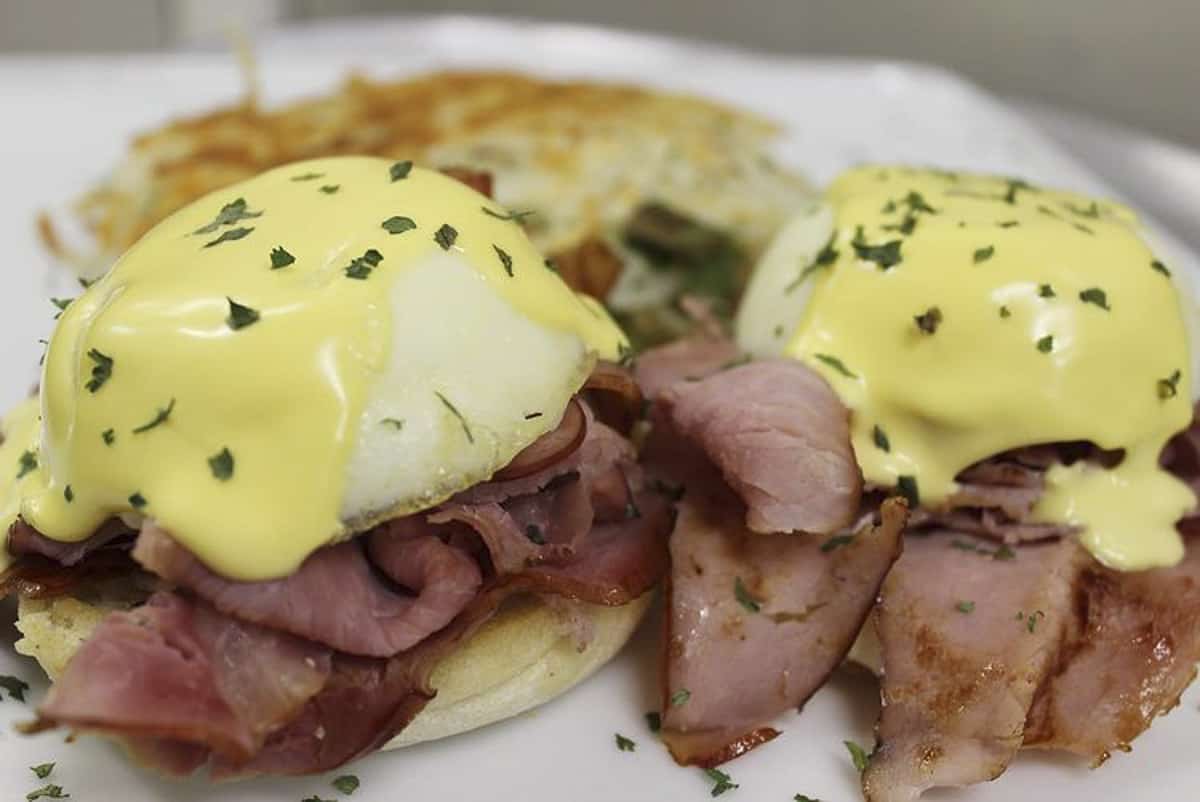 Shawarma Queen
Location: 2430 Victoria Avenue #4
If you're on the search for Middle Eastern and Greek cuisine in Brandon, search no further. Shawarma Queen is home to heaping plates of falafel, kebab, and of course, shawarma. With friendly service, the cozy restaurant has something for everyone, including vegetarian options.
We always get the taboule salad, the chicken shawarma wrap, the beef donair poutine, or the falafel plate. There's also a good kids menu, so the whole family can comfortably fill up here.
Open for dining in-house, take-out, and delivery.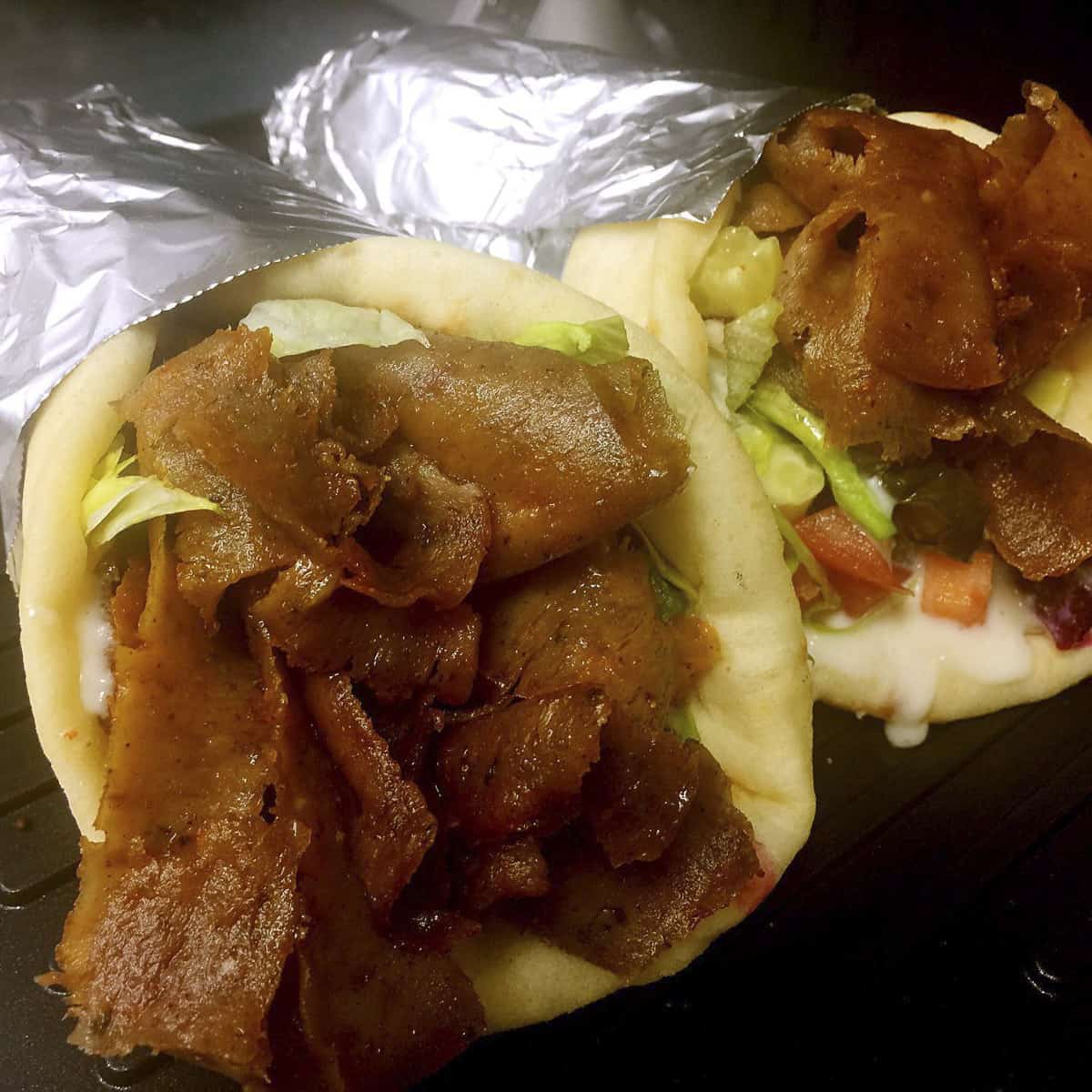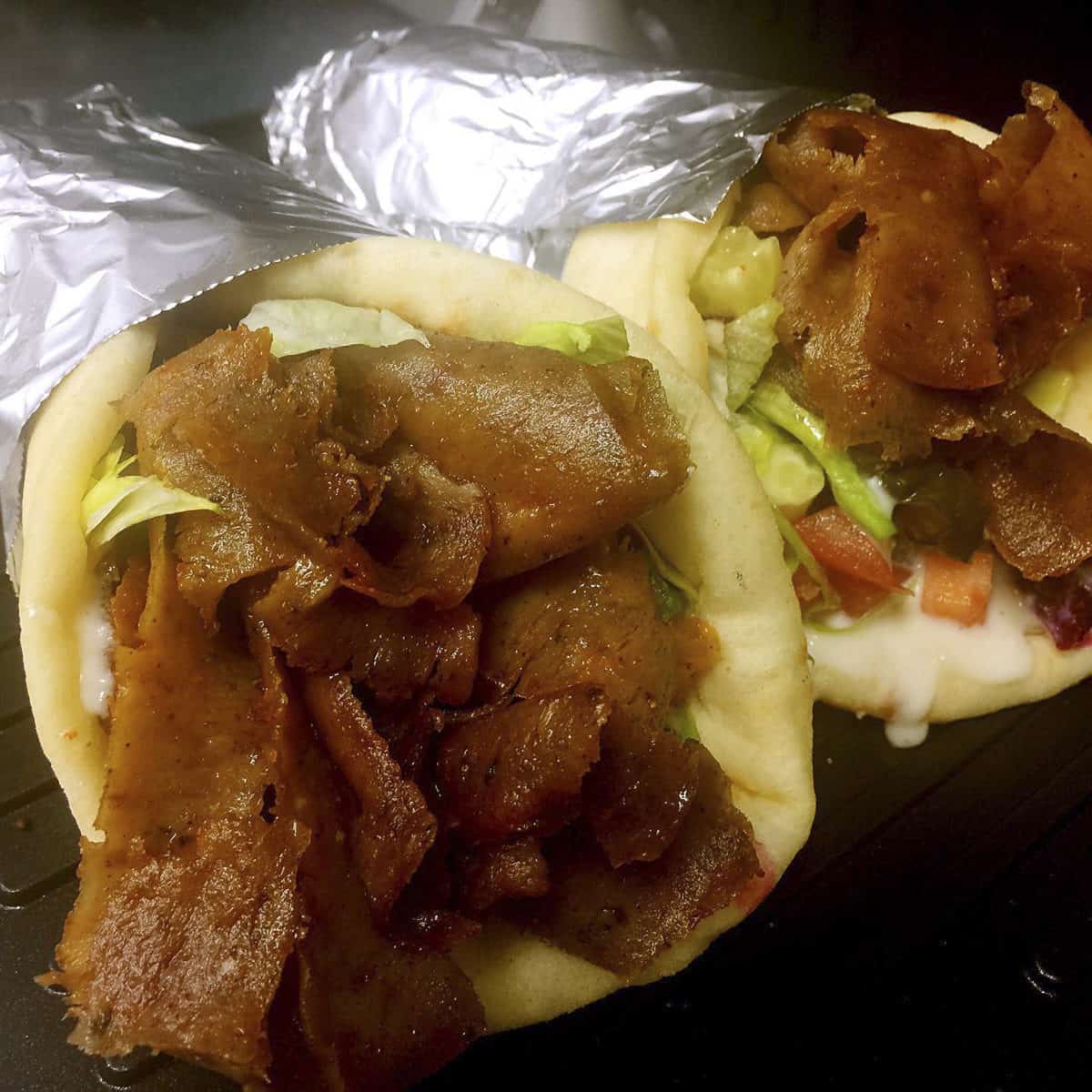 Brown's Socialhouse Brandon
Location: 1260 18th Street, Unit B
Known for their locations across Canada, Brown's Socialhouse in Brandon is perfect for a casual but lively night out. With a modern vibe in the restaurant, it's a great spot to meet a few friends or to go for date night. With an extensive cocktail menu, 3pm to 6pm and 9pm to close are known as "social hours", where you can pair your drink with some quick bites such as crispy cauliflower or sesame ginger gyoza.
The food menu has a little something for everyone, including a tuna poké bowl, Baja fish tacos, and the hard-to-resist smokehouse burger. Pair that with fantastic service and we're sure you'll love heading to Brown's Socialhouse as much as we do.
Open for lunch, dinner, and drinks, you can also order take-out and delivery. Brunch is available on weekends.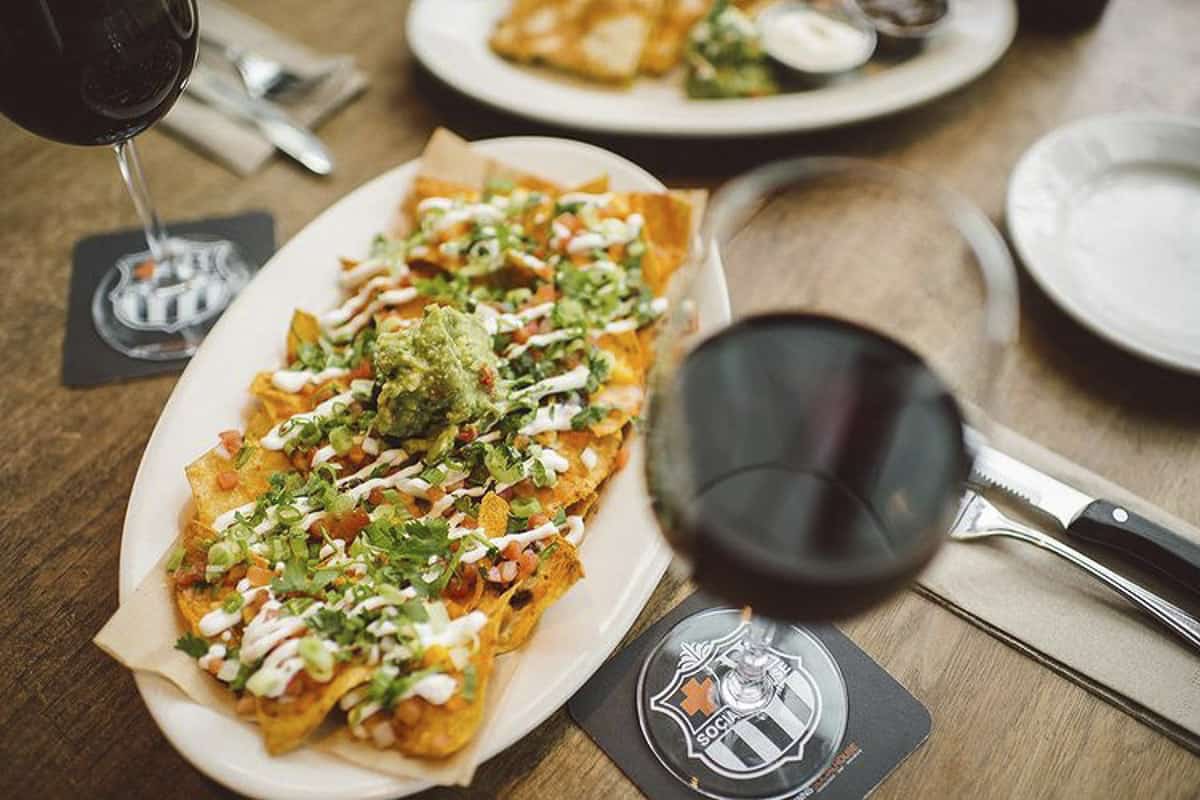 Romana Pizza
Location: 39 9th Street
Head to Romana Pizza for a meal in one of the most beloved Brandon restaurants. With over 40 years in business, the restaurant is known for fantastic pizza, pasta, subs, wings, ribs, and so much more. We particularly enjoy Mama's Masterpiece (a pasta blend of spaghetti, ravioli, and lasagne noodles smothered with their famous meat sauce), the Romana classic pizza, and their honey garlic wings.
There's nothing overtly fancy about this place, and that's why we love it so much: the focus is on delicious food without all the bells and whistles, and there's nothing more heartwarming than that.
Open for dinner, take-out, and delivery.
Kim's Asian Restaurant
Locations: 42 McTavish Avenue E
One of the best restaurants in Brandon, Kim's Asian Restaurant has been serving the city for over 3o years. Home to excellent Chinese, Japanese, and Vietnamese food, you can find all of your favourite Asian cuisine staples. Choose from fresh maki rolls, a banh mi sandwich with lemongrass marinated pork, or dim sum as you explore the flavours of the Asian continent without ever having to leave Manitoba.
Thankfully, most of their dishes can be modified to be gluten-free, and there are a lot of vegetarian options, too. If you don't know what to get for lunch or dinner, rest assured you can always find something delicious at Kim's.
Available for dine-in, take-out, and delivery.