Disclaimer: This page may contain affiliate links. Please review our full Terms and Conditions for more information and our Privacy Policy. Note that any pricing, operating hours, or other such information provided below may have changed since initial publication.
Compiled by the Road Trip Manitoba team
Last updated on January 13, 2023
If you're looking to see more of Manitoba, Canada, a road trip is the best way to do so. We didn't name our site "Road Trip Manitoba" for nothing… road trips are our favourite way to travel! Whether you're after a scenic drive along one of our magnificent lakes, a short but beautiful drive just outside of Winnipeg, or an epic northern road trip across Manitoba, we've got you covered.
Get ready, because you're likely to see forests, lakes, waterfalls, wildlife, roadside attractions, and much more on your Manitoba road trip adventure.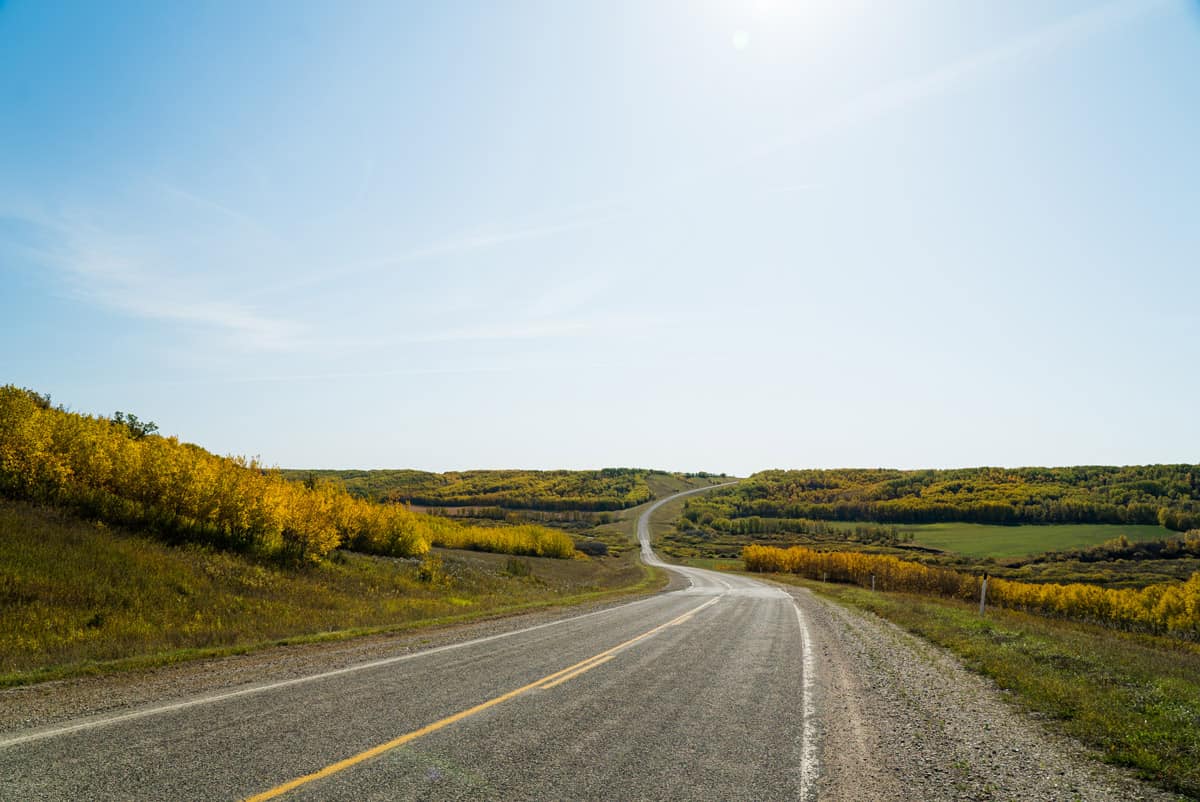 And let's face it: there is nothing more freeing and more exhilarating than driving along a beautiful highway, the wind from the open window through your hair, your favourite playlist on the radio. Sometimes we forget just how gorgeous this incredible province truly is, and that's why heading out on a road trip always reminds us how many things there are to do in Manitoba. For first-time visitors, we promise there's a lot more to Manitoba than you might think.
Read on for our favourite Manitoba road trips, as well as a few general tips about driving in the province.
Land Acknowledgments
Manitoba is made up of Treaty 1, 2, 3, 4, and 5 Territory, as well as communities that are signatories to Treaty 6 and Treaty 10. Manitoba is home to the original lands of the Anishinaabe, Anish-Ininiwak, Dakota, Dene, Ininiwak, and Nehethowuk peoples, as well as the homeland of the Métis peoples.
The Most Scenic Manitoba Road Trips
We couldn't possibly fit every single one of our fave Manitoba road trips into one article, but we sure did try our best! Here are a few of our favourite scenic drives in Manitoba.
Riding Mountain National Park
Riding Mountain National Park definitely deserves its spot on this list, and it's one of those Manitoba road trips that is stunning no matter what time of year you visit. In fact, winter is actually our favourite time to travel to Riding Mountain National Park!
Where to start/end
Neepawa to Dauphin, driving through Riding Mountain National Park.
Duration
If you took Highway 10 straight through Riding Mountain National Park from Neepawa to Dauphin without stopping, the 148 kilometre route should only take you about an hour and a half. However, we highly recommend staying for at least two nights in Riding Mountain National Park. This way you can experience the beauty and wonder of the area.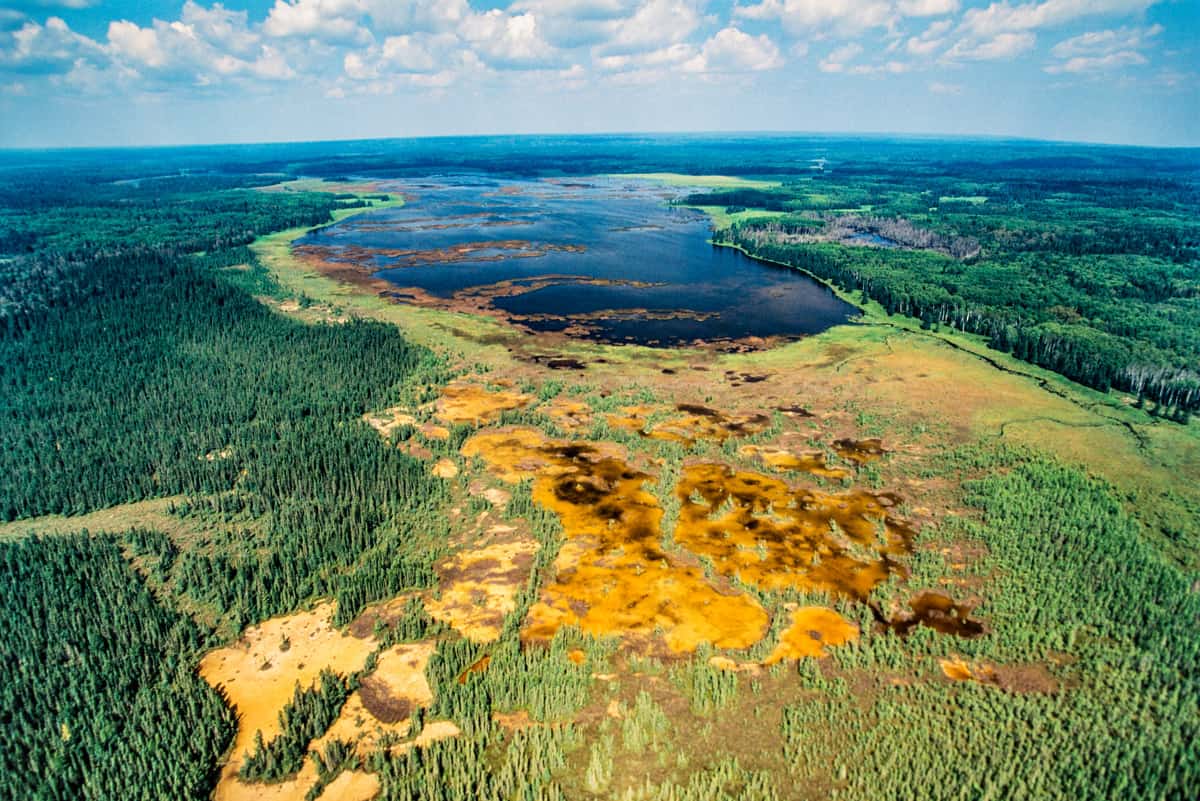 We're including both Neepawa and Dauphin as part of this journey, as there's a lot to see and do in each. But sandwiched between the two is stunning Riding Mountain National Park, one of Manitoba's ultimate gems. In summer, take advantage of beautiful Clear Lake for swimming and canoeing; for winter, ice skate on the lakes skating trails, rent a fat tire bike, snowshoe, or cross-country ski in the park. During any season, the park is filled with incredible hiking and walking trails through the vast forest. These hikes range from the beginner level to the more advanced, and are some of the best hiking trails in Manitoba.
Also make sure to explore the town of Wasagaming, where you'll find plenty of cool shops, restaurants, and places to stay.
Please note that your time in the park is not covered by the provincial parks permit, as you're in a national park. You'll need to purchase a daily pass for every day that you're in the park (although the fee isn't necessary if you're simply passing through). You might want to consider an annual pass or a Parks Canada Discovery Pass, which covers all national parks in Canada for one year. More information about the fees for visiting Riding Mountain National Park can be found here.
Road Trip Highlights
Take a tour of the Farmery Brewery in Neepawa.
Visit the Margaret Laurence home in Neepawa to learn about the Canadian literary legend.
Visit Deep Bay in Riding Mountain National Park and find out why it gets its name.
Hike Bald Hill, one of the more challenging hikes in the province, for an unbelievable view.
Walk either the short or the long loop of the Brûlé Trail; it's perfect for families. The Kinosao Trail is another great option for a short and manageable hike.
Check local Northern Lights forecasts for a chance to see the dancing lights in the sky; Clear Lake Boat Cove is a popular spot to watch them.
Go bird watching at Ominnik Marsh.
Visit the Lake Audy Bison Enclosure to see these magnificent creatures as they wander the prairies.
Head to Dauphin's Ukrainian Heritage Village for a taste of Manitoba's past.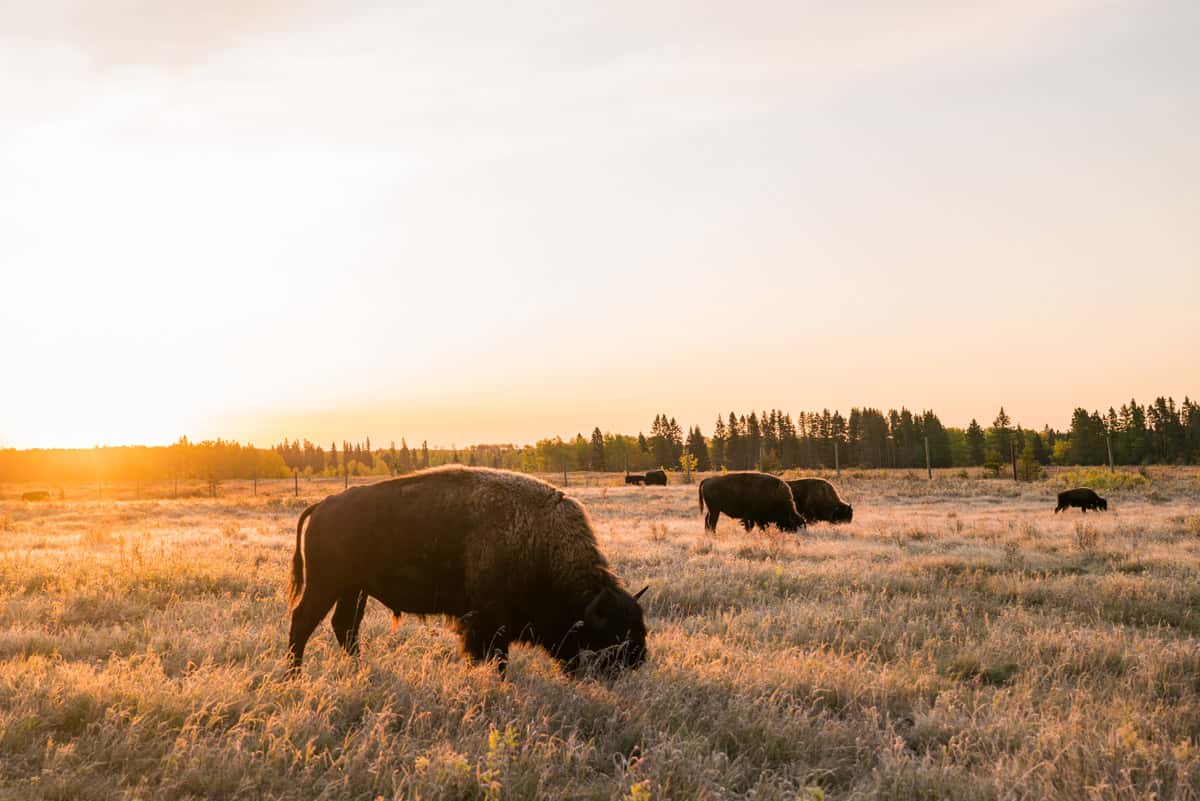 River Road Provincial Heritage Park
For a short but sweet Manitoba road trip, spend a few hours driving down River Road in St. Andrews, Manitoba. Found just outside Winnipeg, this road trip makes for a lovely summer afternoon adventure along the Red River, especially when combined with a visit to Lockport.
Where to start/end
Lockport to Larter's at St. Andrew's Golf and Country Club.
Duration
On paper, this road trip is only about ten kilometres, and can be done in ten minutes. That being said, we recommend taking your time on this road, as there's so much to see and do. We guarantee you'll want to keep stopping for photos along the way!
Highlights of the road trip
Grab lunch at one of Lockport's famed diners; we love Sonia's Stand, the Half Moon Drive In, or Skinner's.
Take in the views of the St. Andrews Lock and Dam and the Lockport Locks.
Visit the St. Andrews on the Red Anglican Church for a photo stop.
Wander through the gardens at the Captain Kennedy Tea House.
Take in the winding river views from one of the many picnic table stops along River Road
Still interested in other things to do in the area? Head back the way you came to visit Lower Fort Garry National Historic Site. Here you will learn how people lived on the land as trappers and traders in the 1850s.
Want to head a little further? Make your way to Brokenhead Wetland Interpretive Trail, an absolutely stunning walk (one of our fave Manitoba hiking trails) that's both stroller and wheelchair accessible.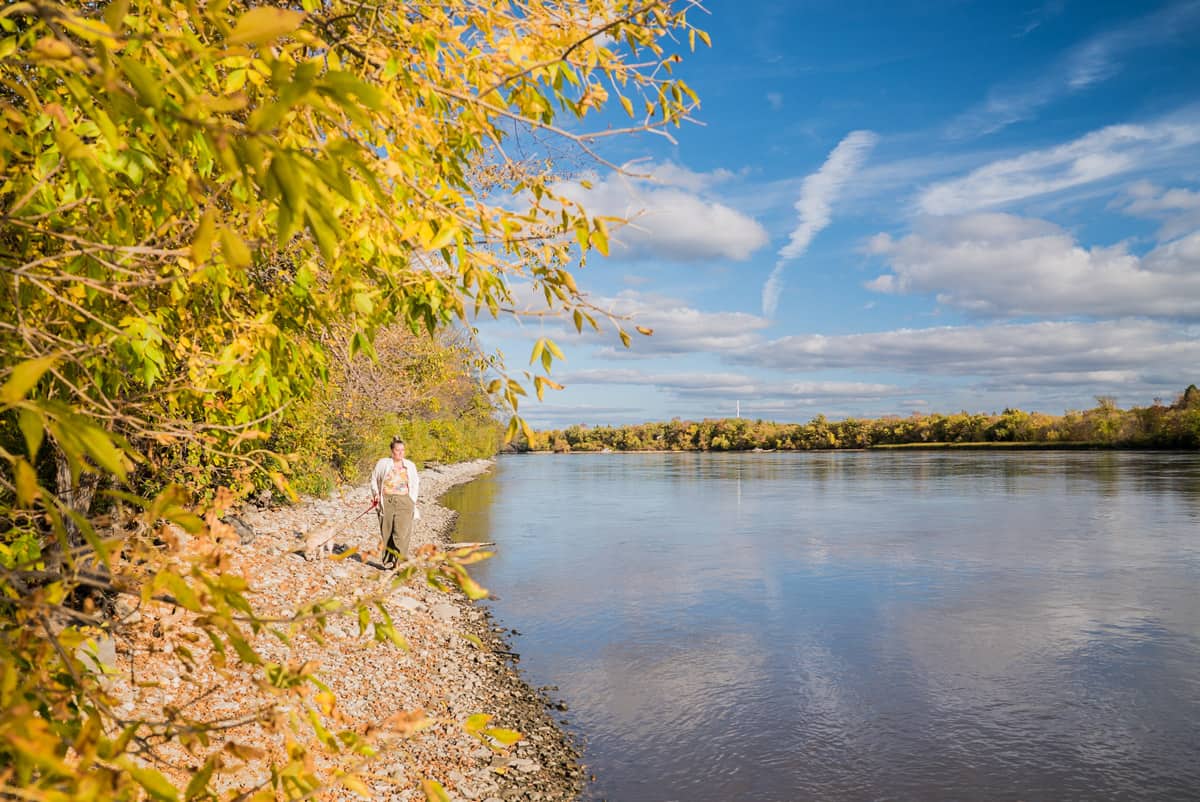 Whiteshell Provincial Park to Pinawa Dam Provincial Park
Without a doubt, Whiteshell Provincial Park is one of our favourite places in the entire province. It just so happens to be one of our favourite Manitoba road trips, too! And if you're after some of the best campgrounds in Manitoba, Whiteshell Provincial Park is the place to be.
It's also a fantastic location for canoeing and kayaking, so those who love the water will feel right at home. Tack on a visit to Pinawa Dam Provincial Park and you have one of the best tours of Eastern Manitoba possible.
Where to start/end
Falcon Lake to Pinawa Dam Provincial Park.
Duration
Again, this is a case of what the map says versus what we actually recommend. While Falcon Lake and Pinawa Dam Provincial Park are technically only about an hour's drive apart, we recommend spending at least a few days exploring the area, especially if you're camping and/or canoeing. But no matter how you see Whiteshell Provincial Park and the surrounding area, we guarantee you'll fall as deeply in love with it as we are.
Highlights of the road trip
Hike the Top of the World hiking trail at Falcon Lake for some of the best views of the entire park. It's one of the best hikes in the province in autumn due to the beauty of the changing leaves all around you.
Spend some time at West Hawk Lake for its fun restaurant options, fantastic beach, and excellent hiking trails, including Hunt Lake Trail.
Take a peaceful canoe trip through the Caddy Lake Tunnels on Caddy Lake.
Brereton Lake is one of Manitoba's most beautiful lakes; there are lots of options to stay, camp, and eat around here, and it's a terrific lake for fishing, canoeing, and kayaking.
Rainbow Falls makes for an excellent photography stop.
Pine Point Rapids has a variety of hiking options depending on your skill level, but no matter which route you choose, you'll quickly see why it's one of Manitoba's most beloved hiking areas.
Walk to Seven Sisters Falls for a view of the cascading water.
Spend the afternoon at Pinawa Dam Provincial Park to soak up the views; it's also a great picnic spot! And if you're up for it, go tubing down the river for a relaxing way to finish your road trip.
Want to tack on even more to this epic Manitoba road trip? Head up to Tulabi Falls and spend a few days camping and taking in the spectacular views.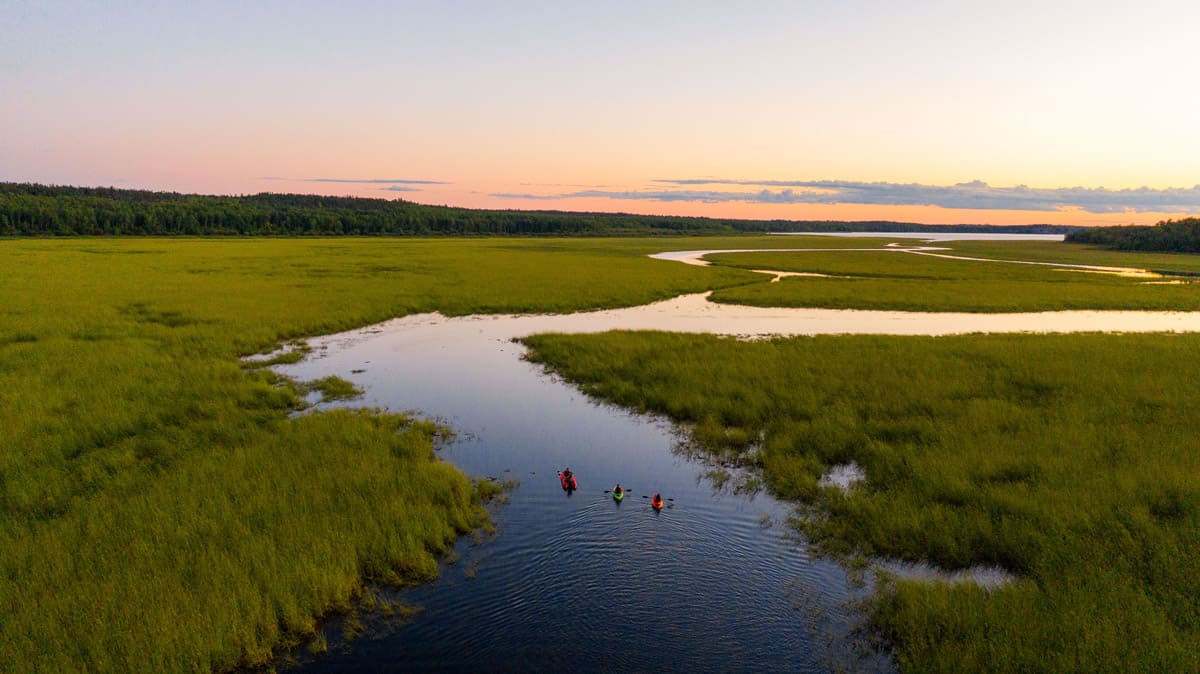 Interlake Region North
The Interlake Region is one of our top Manitoba road trips. Do we sound like a broken record yet? We told you it would be difficult to narrow this list down! This gorgeous region along Lake Winnipeg is all about the beaches and the culture, especially when you spend some time in the community of Gimli. Make your way to Hecla Grindstone Provincial Park for gorgeous scenery and wildlife spotting.
Where to start/end
Winnipeg Beach to Hecla Grindstone Provincial Park.
Duration
The distance from Winnipeg Beach to Hecla Grindstone Provincial Park should only take about an hour's drive without any stops, but we recommend spending at least two to three days minimum to explore the area.
Highlights of the road trip
Winnipeg Beach is a charming town that has both a great beach to laze on as well as plenty of spots to eat and shop in town. For dog owners, there is also a dog beach that makes for an incredibly fun day out.
Why visit one beach when you can visit many? Check out Matlock, Whytewold, and Ponemah to find your favourite of all the Interlake beaches, some of the best beaches in Manitoba.
Take some time to learn about Gimli's Icelandic culture. This includes visiting Viking Park, the New Iceland Heritage Museum, and/or the annual Icelandic Festival every August. There are also lots of fantastic restaurants in Gimli!
Walk along the Gimli Seawall Gallery; bonus points if you have an ice cream when you do so.
Visit the Arnes Farmers Market, held on weekends in summer.
Walk the Lighthouse Trail on Hecla Island for one of the most photogenic spots in Manitoba.
Visit the Grassy Narrows Marsh in Hecla Grindstone Provincial Park for excellent bird watching and a peaceful walk along the boardwalk.
Stay at the Lakeview Hecla Resort for a relaxing getaway that features a spa, fantastic dining options, and access to beautiful shoreline (some of the best Manitoba beaches) and hiking trails.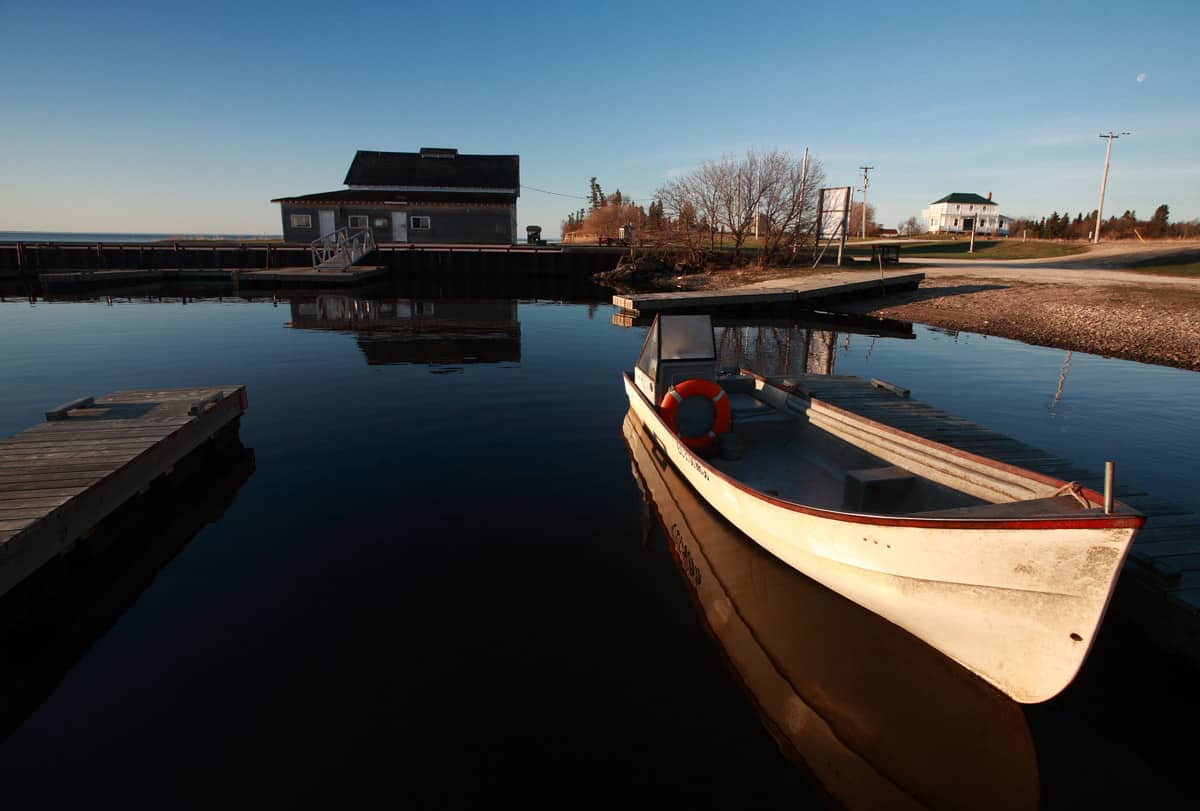 Parkland Region
Don't sleep on the Parkland Region of Manitoba; it's one of the most diverse and dynamic parts of the province! In fact, Swan Valley is one of Road Trip Manitoba founder Brenna's favourite regions in all of Manitoba. The most beautiful time to explore this region is in summer when the canola fields are in their peak yellow glory.
Where to start/end.
Russell to Swan River
Duration
Russell to Swan River takes about two hours driving in total, but we recommend at least three days to explore all that Swan Valley and the Parkland Region have to offer.
Highlights of the road trip
Explore the charming town of Russell, and make sure to say hello to Arthur the Bull (a statue and fun photo stop).
Visit the Inglis Grain Elevators National Historic Site to take in this iconic image of Manitoba's prairie roots; they're some of the few remaining rows of grain elevators left in Canada.
Spend some time in Asessippi Provincial Park. This gorgeous area, known for its skiing in winter, is perfect for mountain biking and hiking in summer.
Visit Baldy Mountain, the highest peak in Manitoba at 831 metres above sea level. You can choose to hike to the peak or simply climb the viewing tower.
Go hiking on the Blue Lakes Trail, a gorgeous trail through forests that takes you past both the East Blue Lake and the West Blue Lake, two of the most brilliantly turquoise lakes in Manitoba.
Stay on Wellman Lake in Duck Mountain Provincial Park for excellent boating, swimming, and fishing opportunities.
Explore Swan River, a vibrant little town, and the surrounding area. Make sure to check out the incredibly fun "Magnet Hill" (you need to see it to believe it!)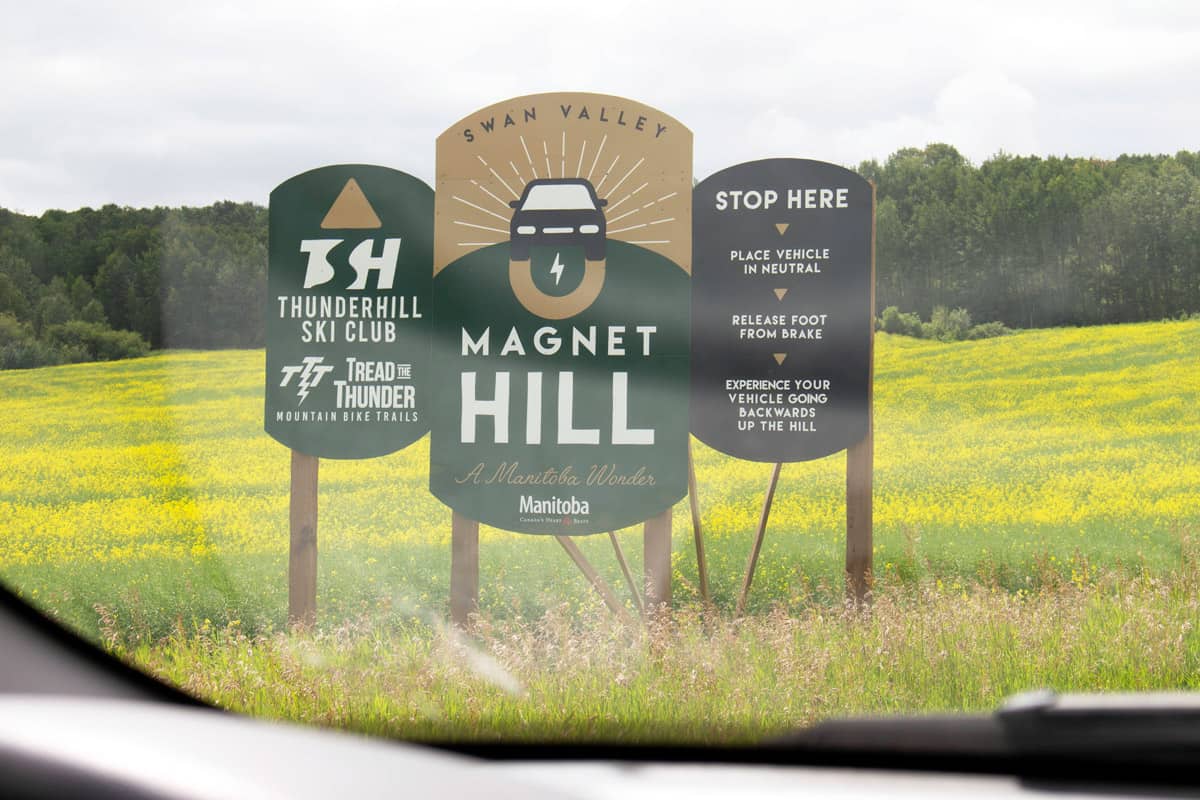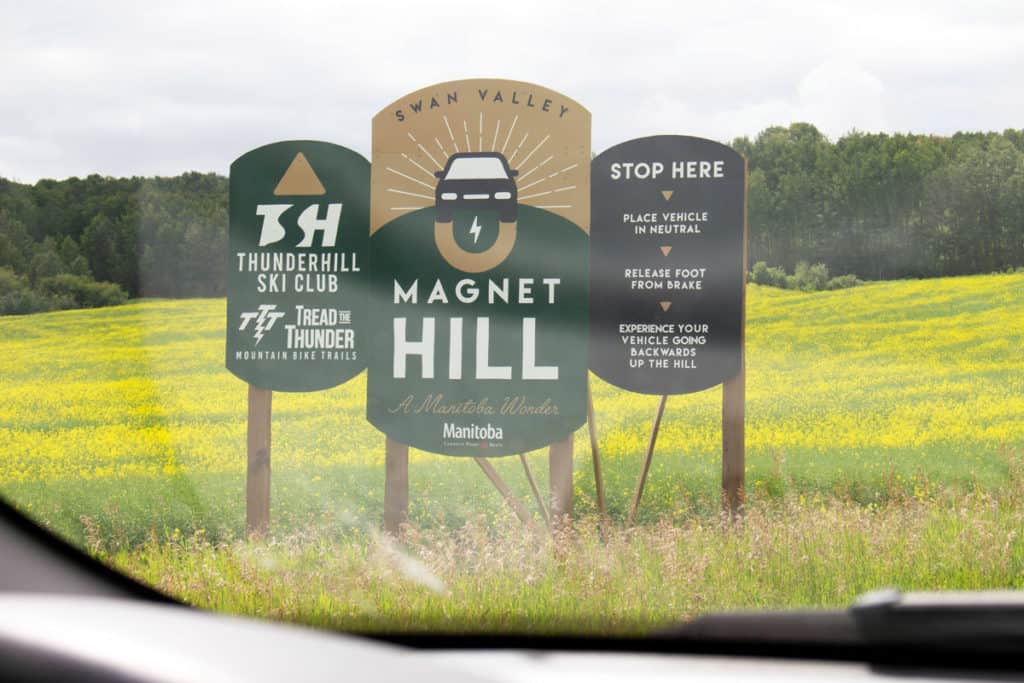 Pembina Valley
When the full view of Pembina Valley comes into view, you might forget you're in notoriously flat Manitoba! This road trip is all about exploring some of the highlights of Southern Manitoba, including the cities of Morden and Winkler. End the trip in beautiful Pembina Valley Provincial Park, where excellent hiking and camping prevails.
Where to start/end
Altona to Pembina Valley Provincial Park.
Duration
To drive directly from Altona to the Pembina Valley Provincial Park only takes about an hour, but of course, we recommend stopping as much as possible along the way. Add some of the other towns in Southern Manitoba to extend this road trip for as long as you want.
Highlights of the road trip
Wander through Altona's Gallery in the Park to check out the work of local Canadian artists.
Explore the restaurants in Winkler, including one of the province's best diners: Charley B's.
Check out Morden's Canadian Fossil Discovery Centre to learn all about Manitoba's dinosaur past
Relax on Colert Beach.
Take in the views over Pembina Valley in Pembina Valley Provincial Park on a hike or a camping trip.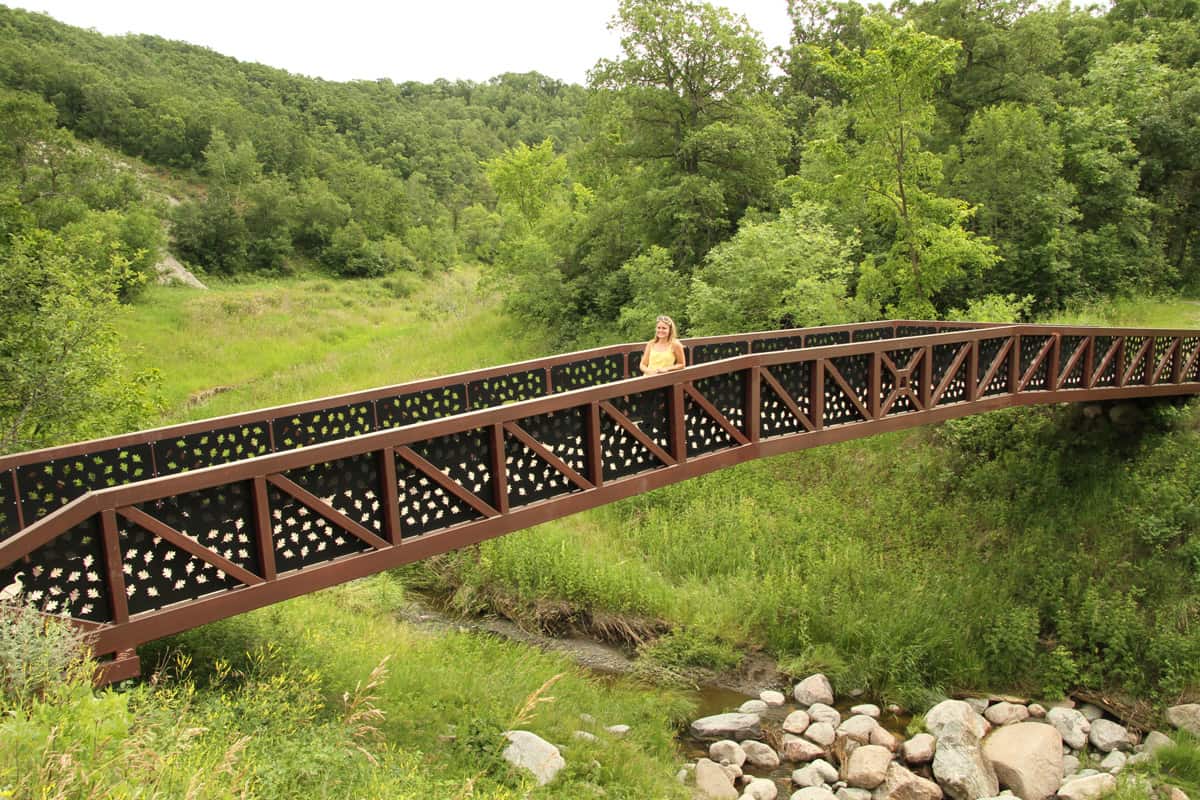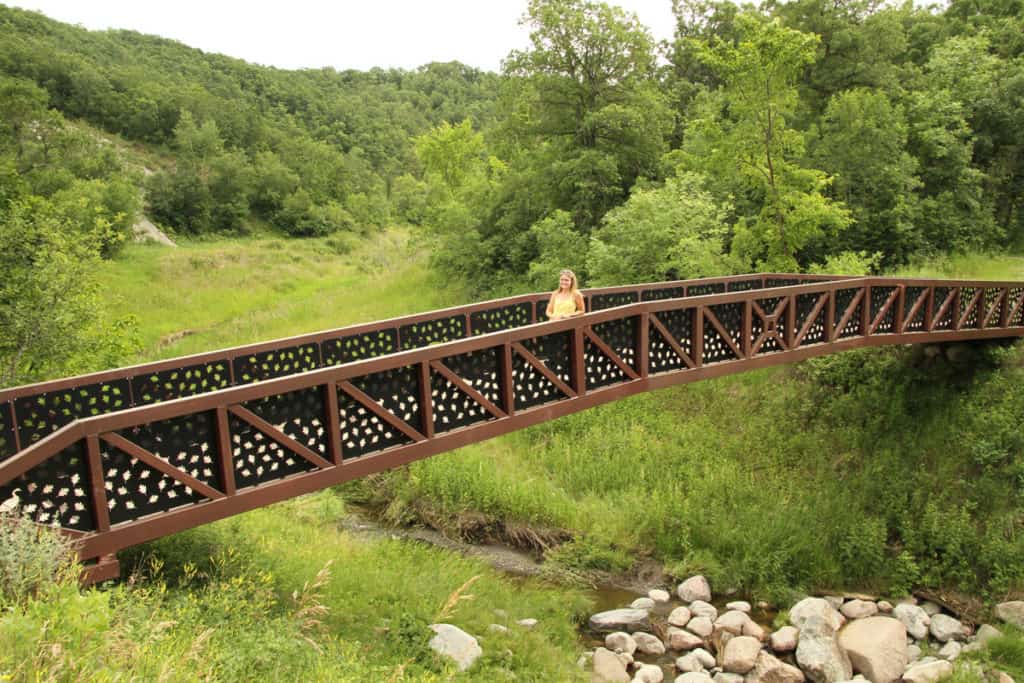 Winnipeg to Thompson
If you want to see a huge portion of Manitoba in one trip, consider driving from Winnipeg to Thompson. The road trip up the MB-6N is adventure enough, but you can always add an additional journey to Churchill onto the route for an even more memorable trip. Along the way, you'll spend most of your time along Lake Manitoba, as well as a few of our lesser-known (yet equally as stunning) smaller lakes, waterfalls, and a night in a boreal forest.
Where to start/end
Winnipeg to Thompson.
From Thompson, you can then continue your journey to Churchill, making this one of the most all-encompassing trips in Manitoba. Although you can't drive from Thompson to Churchill, you can take the train or fly.
Duration
Driving from Winnipeg to Thompson will take about seven to eight hours without stopping, but we recommend taking at least a few days in order to see as many sights along the way as possible.
Highlights of the road trip
Stop in Lundar Beach Provincial Park, where you can explore a lesser-known Manitoba beach as well as bird watch in the local marshlands.
Head to Steep Rock on the edge of Lake Manitoba, where you'll find one of the province's most popular spots for photography due to its stunning rock formations.
Spend time at Little Limestone Lake, one of the most beautiful lakes in all of Canada; the limestone at the bottom of the lake causes it to change colours frequently, meaning you might catch it when it sparkles a vibrant turquoise.
Stop in Pisew Falls Provincial Park to see one of the province's most jaw-dropping waterfalls.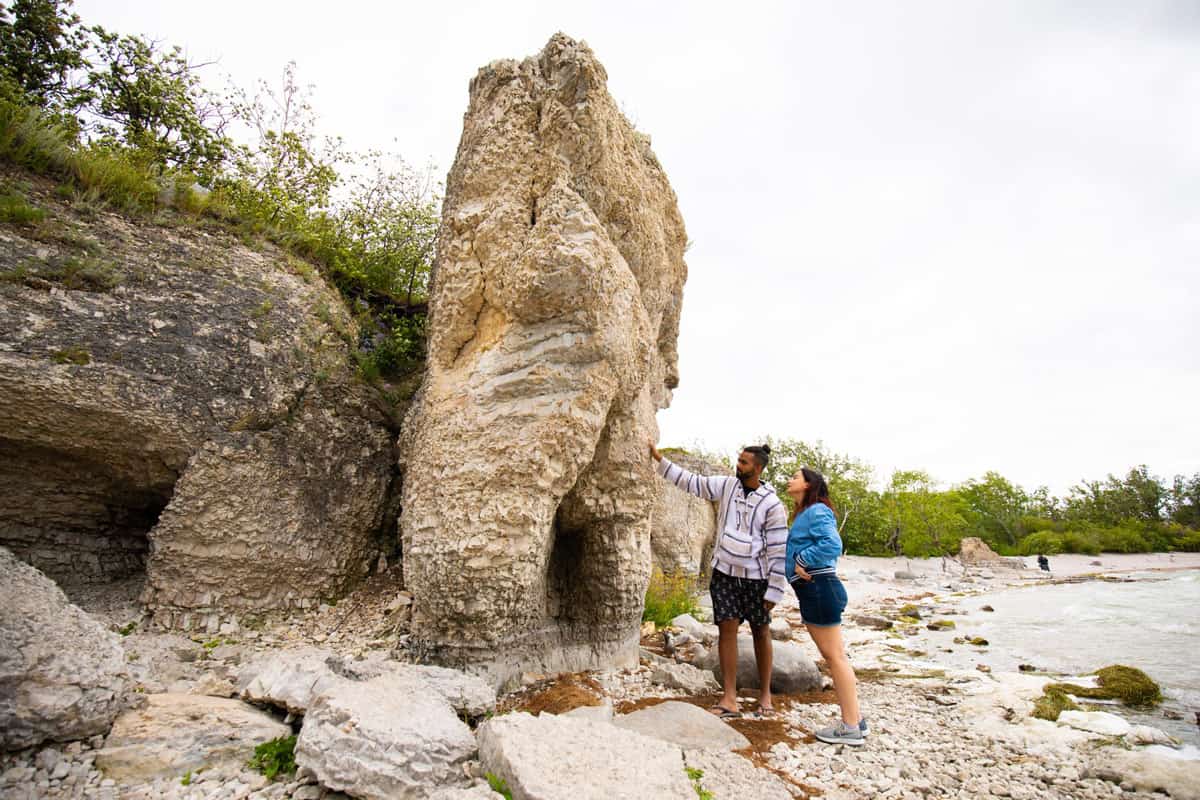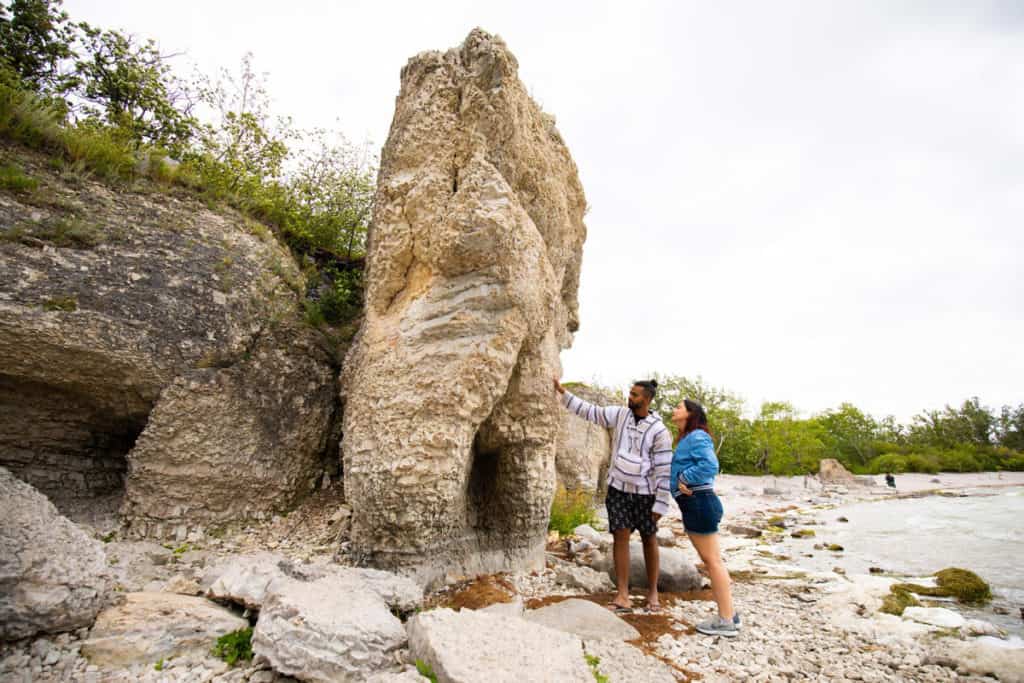 Stay at family-run Paint Lake Lodge in the middle of a boreal forest.
Explore all of the things to do in Thompson, Manitoba's "Hub of the North".
If you're feeling adventurous, take the train or a flight to Churchill to continue your journey through Northern Manitoba's most untouched terrain; polar bears and beluga whales await!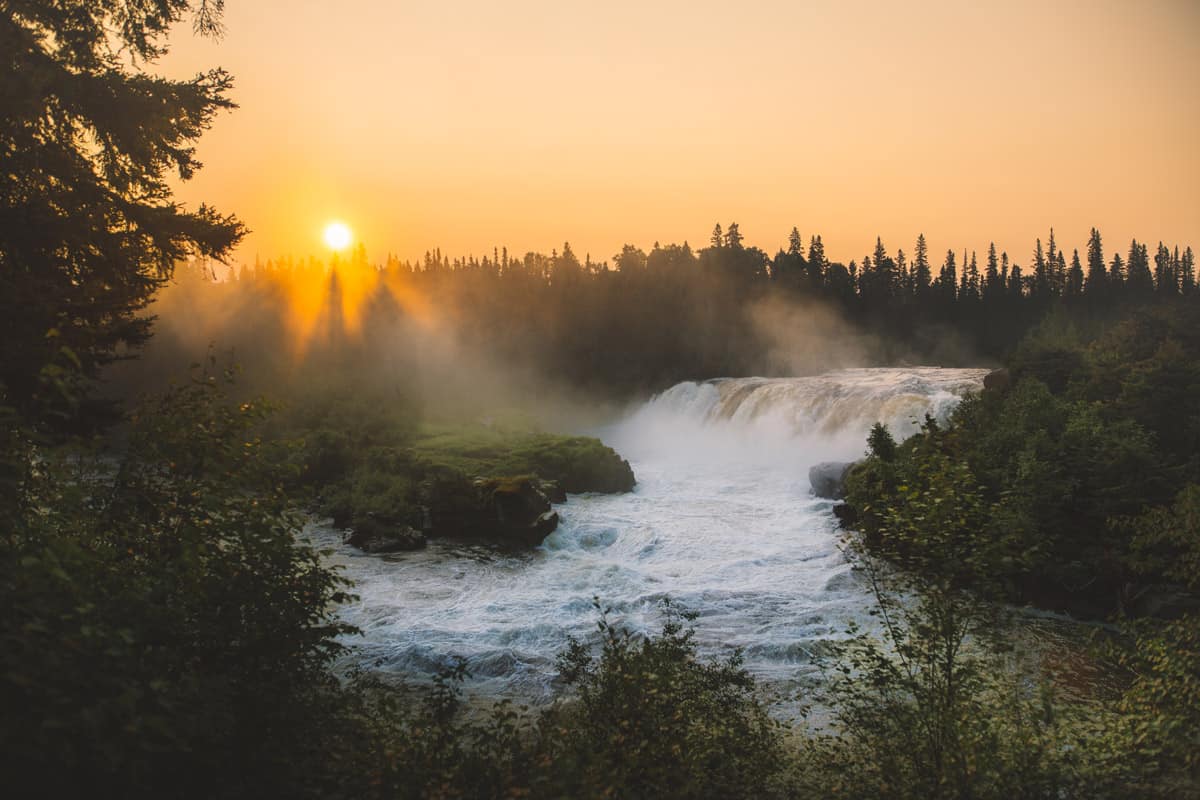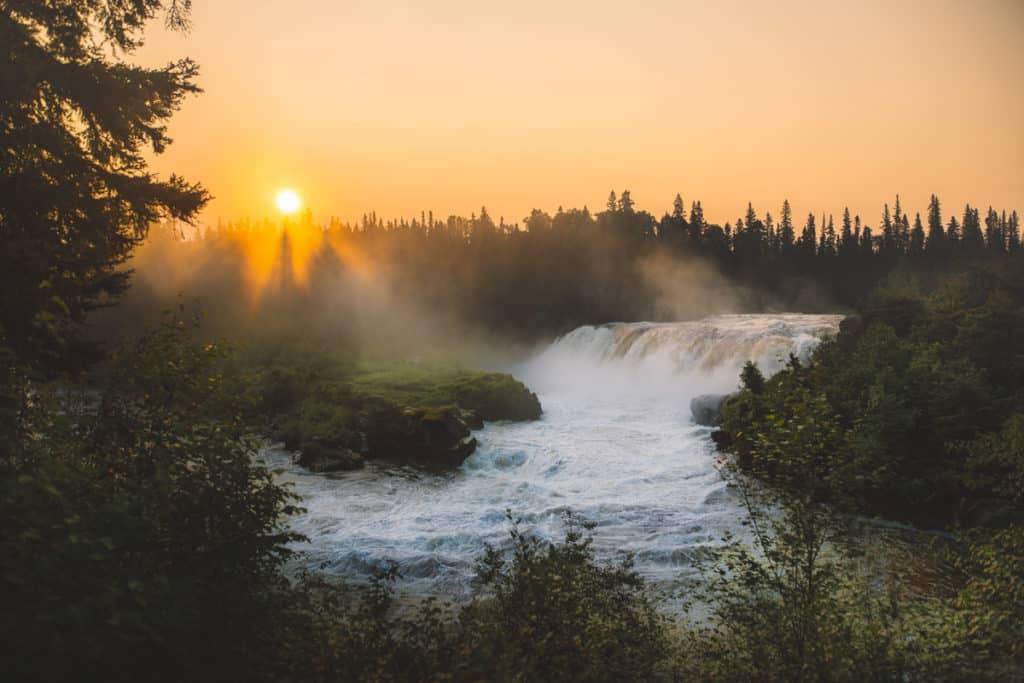 Western Manitoba
There's so much to see and do in Western Manitoba that it might feel impossible to fit it all into one for your Manitoba road trips. But this loop, taking you from Spruce Woods Provincial Park to Souris to Brandon to Portage la Prairie, is a pretty good introduction to all that the region has to offer! This road trip is particularly great for those who have a week or more to explore.
Where to start/end
Spruce Woods Provincial Park to Portage la Prairie, passing through Souris and Brandon.
Duration
If you drove without stopping, this loop would take about three hours. But we recommend spending at least a week exploring each of the many stops along the way! Spruce Woods Provincial Park alone is worth a couple of days of your time.
Highlights of the road trip
Spruce Woods Provincial Park is often noted as one of Manitoba's best adventure playgrounds, and is definitely worth at least a day or two of your time for hiking, sightseeing, and camping. Hogsback Trail is a good place to start in the park.
Spirit Sands, found within Spruce Woods Provincial Park, is a sight to behold. It's not often you find a desert in the middle of the prairies, complete with sand and cacti! Avid hikers will love the trail to Devils Punch Bowl.
Stop in Souris to cross the Souris Swinging Bridge, explore beautiful Victoria Park, and to try to spot one of the free-roaming peacocks in town.
Relax on Oak Lake Beach to swim, bird watch, or golf nearby.
Make your way to Grand Valley Provincial Park to explore a lesser-known Manitoba park; the Buffalo Chase Trail is worth a couple of hours.
Head to Brandon, Manitoba's second-largest city, for museums, restaurants, street art, a walk around the Brandon Riverbank, and more (see our full guide on all the things to do in Brandon for ideas).
Drive from Manitoba's second-largest city to its fifth, and enjoy all the things to do in Portage la Prairie. Spend some time getting to know the city and make sure to catch a sunset on Delta Beach.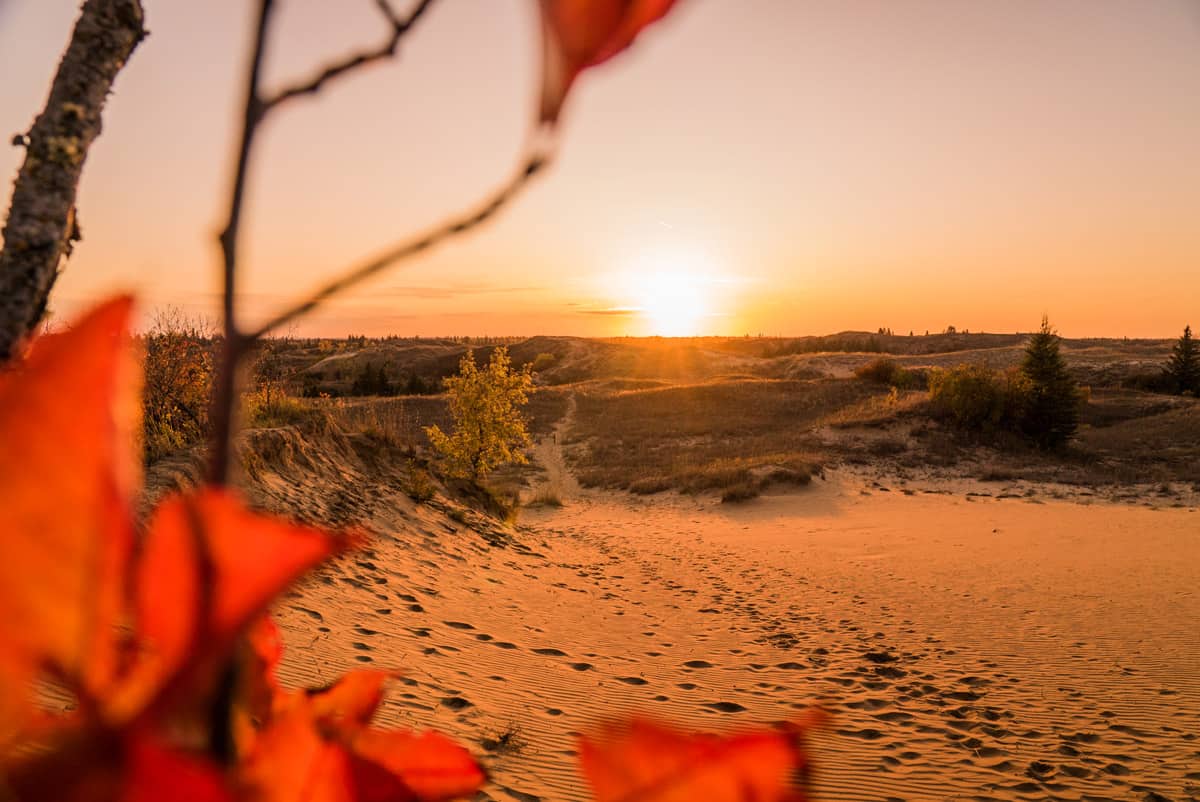 Northern Manitoba
Even though a lot of people focus on sightseeing in Southern Manitoba, we believe there's just as much (or even more!) beauty in the north. If you choose to take a road trip through Northern Manitoba, we guarantee an adventure. With remote provincial parks and a rugged beauty you have to see to believe, consider taking a Northern Manitoba road trip on your next holiday.
Where to start/end
The Pas to Flin Flon.
Duration
The Pas to Flin Flon is only about 1.5 hours driving, but again, we recommend taking your time and/or tacking this Northern Manitoba road trip onto another road trip we've mentioned; this would combine nicely with the Parkland Region road trip, for example. You can also head northeast and include Snow Lake, then make your way on to Thompson and then Churchill.
Highlights of the road trip
Explore The Pas' Indigenous history and culture; the Sam Waller Museum is a good place to start.
Head to Clearwater Lake Provincial Park for crystal clear waters and plenty of hiking and camping to keep you busy for days.
If you have the time for a detour, head northeast to Wekusko Falls Provincial Park for stunning views over the region as well as fishing, hiking, and so much more.
Spend a few hours in Cranberry Portage to visit the Cranberry Portage Heritage Museum and the Irvin Head Gallery to see some of Manitoba's most exquisite Indigenous carvings.
If you like fishing in Manitoba, Bakers Narrows is the place you want to be; it's known for its excellent fishing all year round, although canoeing and kayaking is also popular here.
Discover dynamic Flin Flon, named after a science fiction character named Flintabbatey Flonatin (yes, we've been excited to type that for a very long time). There are tons of things to do in Flin Flon, so take your time and get to know the city over a few days.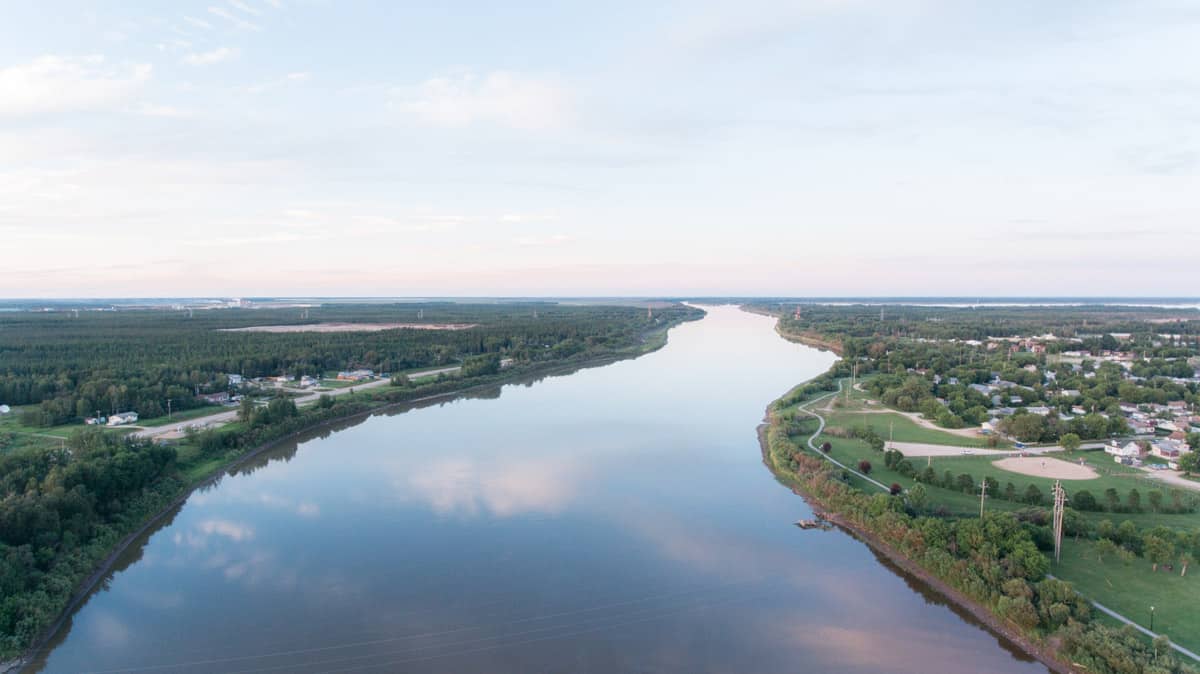 Tips for Driving on Manitoba
While we've listed a few suggested timelines for some of these best Manitoba road trips, everything comes down to how long you want to spend exploring as well as any possible road conditions that may pop up unexpectedly. We don't expect you to (nor do we recommend you to) drive the entire road trip in one straight shot; the whole point is to stop, take your time, and soak up as much of beautiful Manitoba as you can. In other words… be prepared to go slowly, and to take lots of photos!
In general, Manitoba road conditions are fairly good, although you'll definitely experience bumpy roads and potholes, especially the further you get from the bigger cities. Many highways are only one lane, and it's important to always use proper passing techniques when driving. Of course, if there is construction – a common occurrence in Manitoba, especially in summer – you'll need to take extra precautions as well as plan for some extra time on the road.
Driving in winter in Manitoba can be challenging, especially if you're not used to driving in snow or on icy roads. Make sure that the car you're driving has the proper tires for the weather conditions (snow tires or all-weather tires) and always check the weather conditions before you head out on your trip. You might need to take it a lot slower than the recommended speed limit if there is a lot of snow, ice, or rain on your road trip.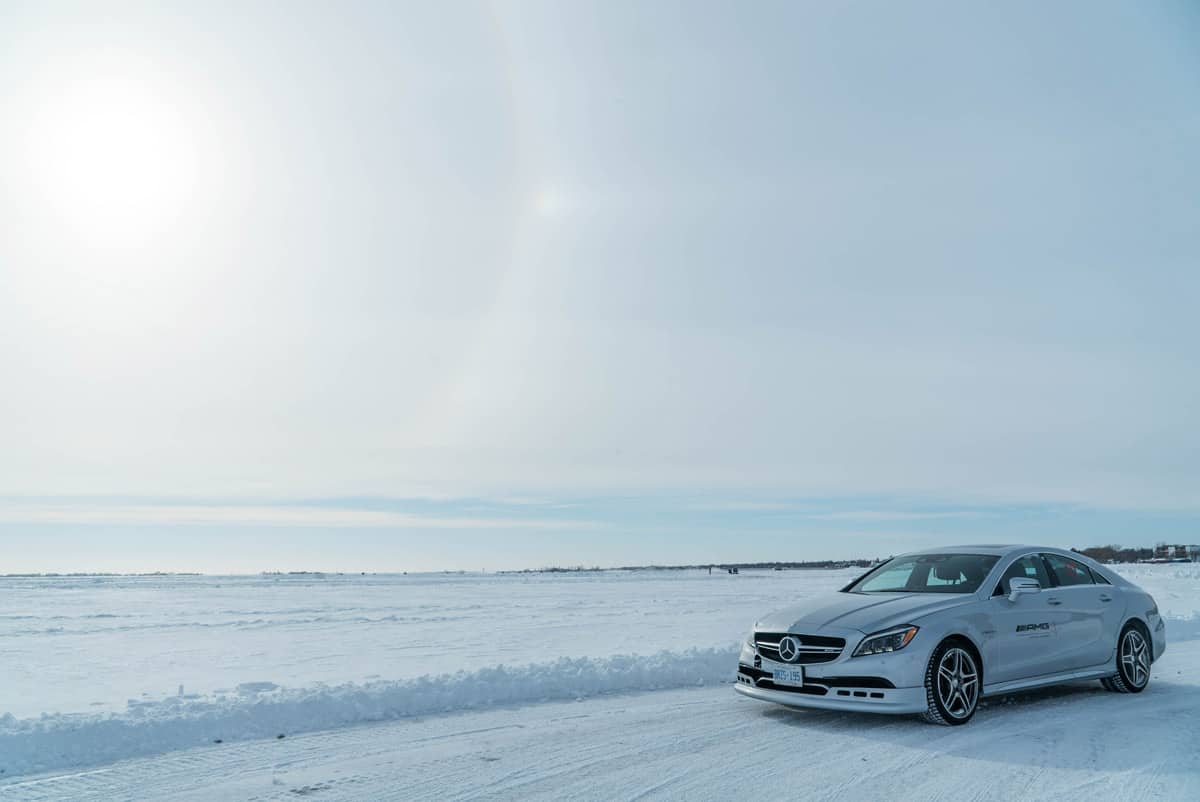 The speed limit in much of rural Manitoba ranges from 90 to 110 kilometres per hour, but the specific speed limit will be clearly marked. Speeding tickets are common in the province, so it's important to stick to the designated speed limit; they're put in place for our safety, after all.
Impaired driving is an extremely punishable offense in Manitoba, not to mention how dangerous drinking and driving is for the driver, their passengers, and everyone else on the road. We can't stress it strongly enough: don't drink and drive.
It may seem obvious, but you need a valid driver's license to drive a vehicle in Manitoba. If you don't have a Canadian driver's license, you'll need to check if an International Driver's Permit is needed. American driver's licenses are usually accepted in Canada, but you should always double-check if any other documentation is needed to drive in Manitoba if your license is from outside Canada.
If you have any other concerns about driving in Manitoba, you can always check Manitoba's road laws and driving regulations.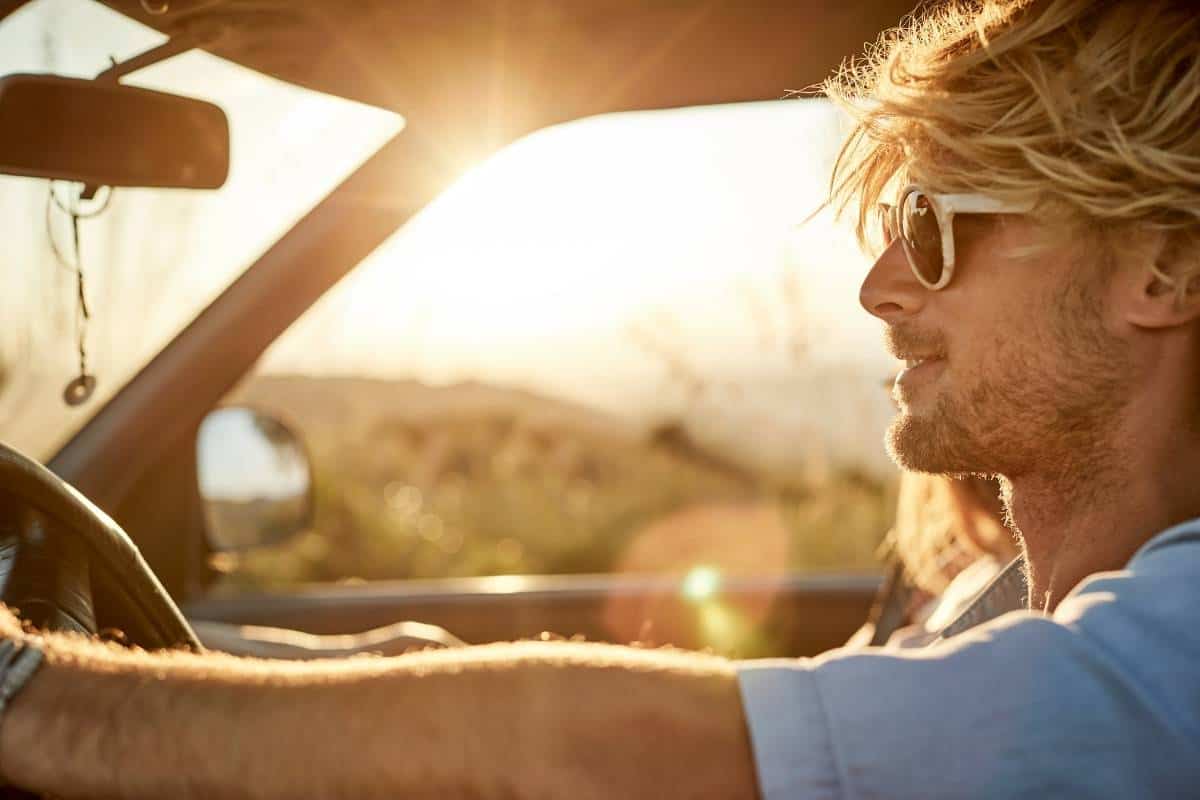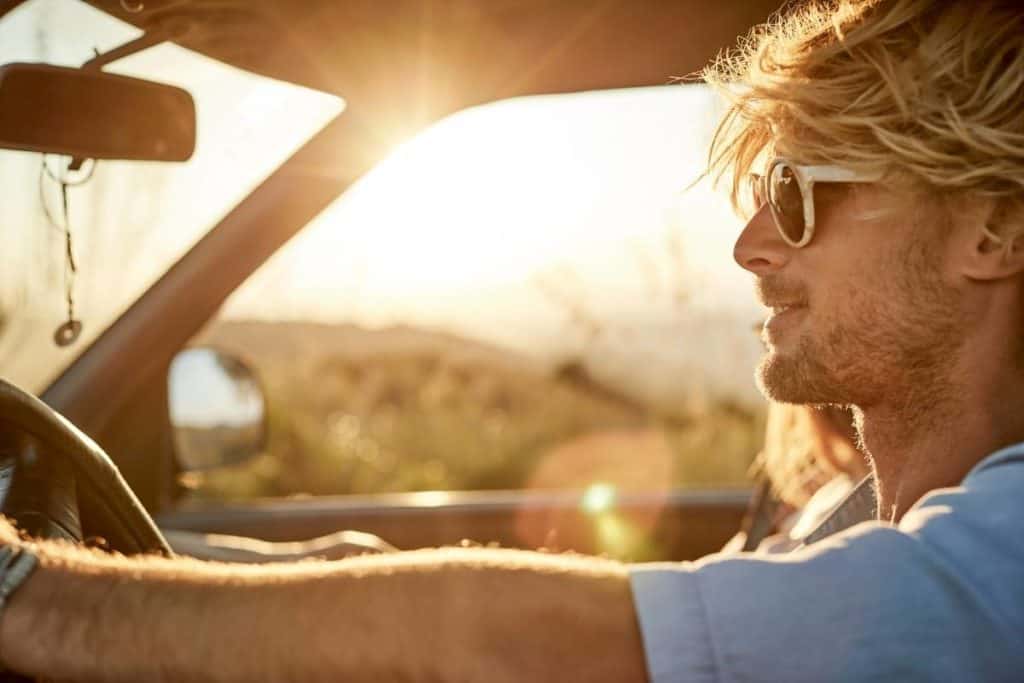 Renting a Car for Manitoba Road Trips
If you want to rent a car in Winnipeg for your Manitoba road trips, there are a few companies that offer car hires. Enterprise, Avis, Hertz, and U-Drive Car Rental are all found in Winnipeg, with a few locations around the city for convenience (including at the Winnipeg James Armstrong Richardson International Airport).
In many other Manitoba cities, such as Brandon, Portage la Prairie, and Dauphin, you'll find a few car rental options. Most companies will allow you to rent a car in one location and return it in another, i.e. you can rent the car in Winnipeg but return it in Brandon.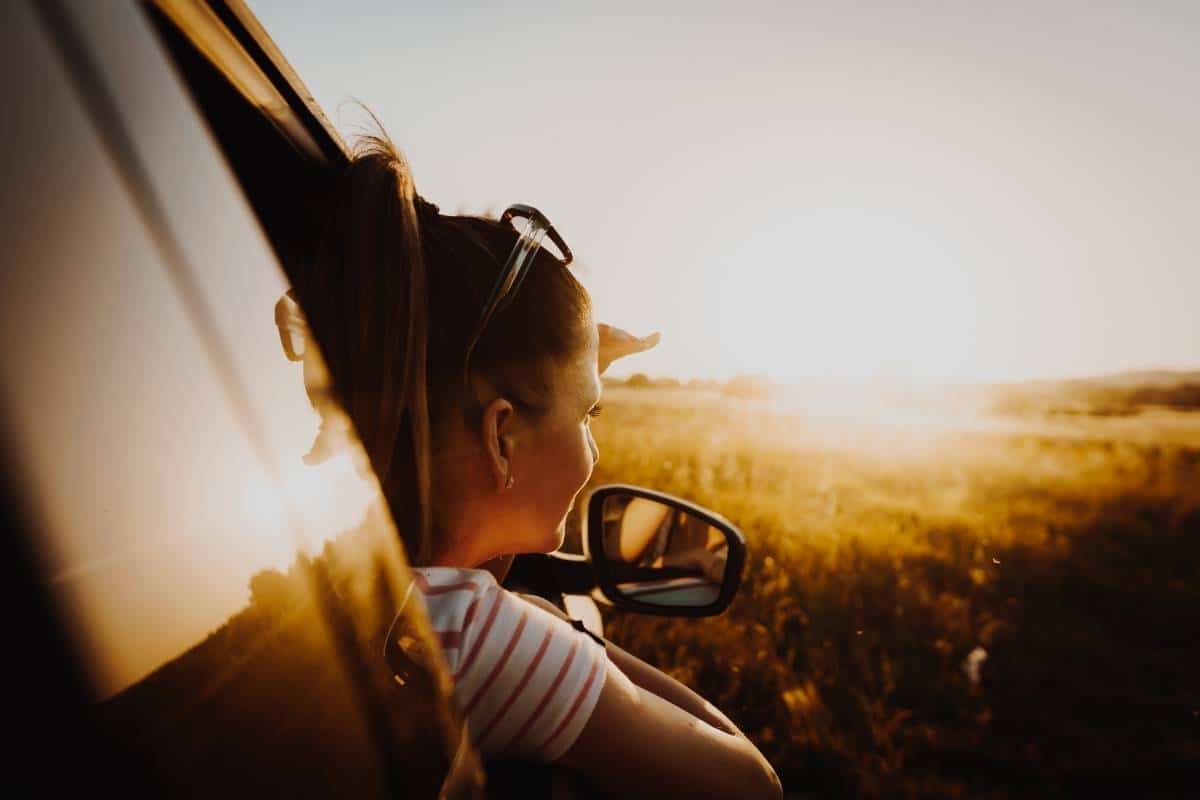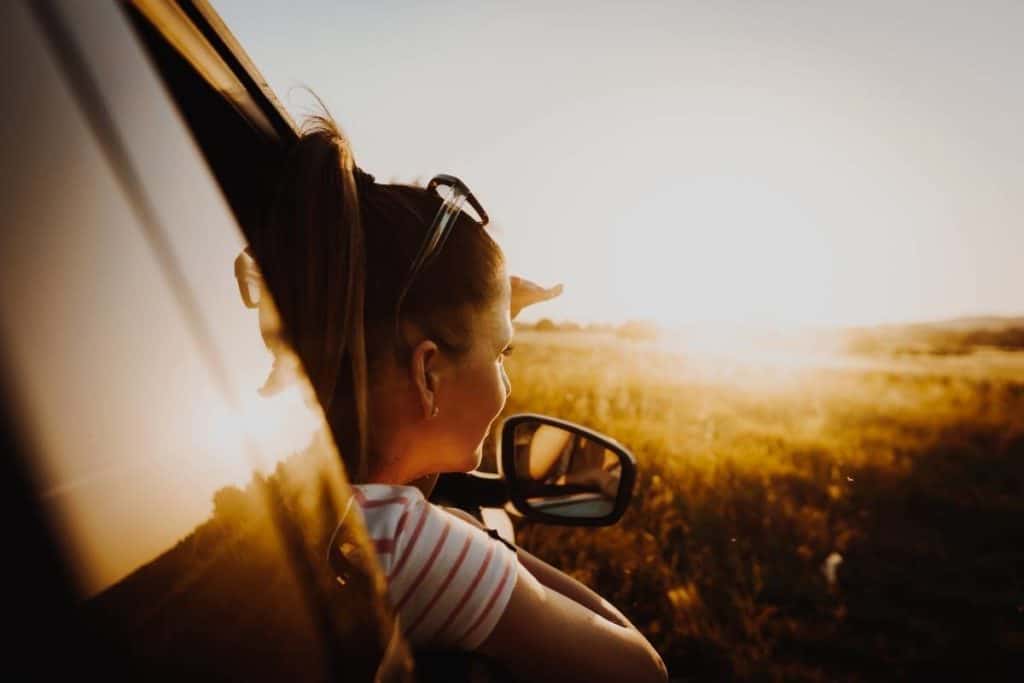 Purchasing a Provincial Parks Permit
If you're going to enter any provincial parks on your Manitoba road trips, you'll need a provincial parks permit. You can choose from a daily pass, a three-day pass, or an annual pass. Considering there are 92 provincial parks in Manitoba – many of which are included on this list – we think the annual pass is a pretty good deal! For more on park permits in Manitoba, and to purchase a pass online, click here.
If you plan on doing any fishing while in Manitoba, you must purchase a fishing license.