Disclaimer: This page may contain affiliate links. Please review our full Terms and Conditions for more information and our Privacy Policy. Note that any pricing, operating hours, or other such information provided below may have changed since initial publication.
Compiled by the Road Trip Manitoba team
Last updated on May 29, 2023
With over 100,000 lakes and more than 100 species of fish, it's no secret that Manitoba has some of the best fishing in Canada. Whether it's fly fishing, shoreline fishing, ice fishing, or fishing from a boat, there's bound to be a fishing destination in Manitoba for you. People travel to Manitoba from all over the world for a chance to catch some of the province's incredible trophy fish, especially walleye.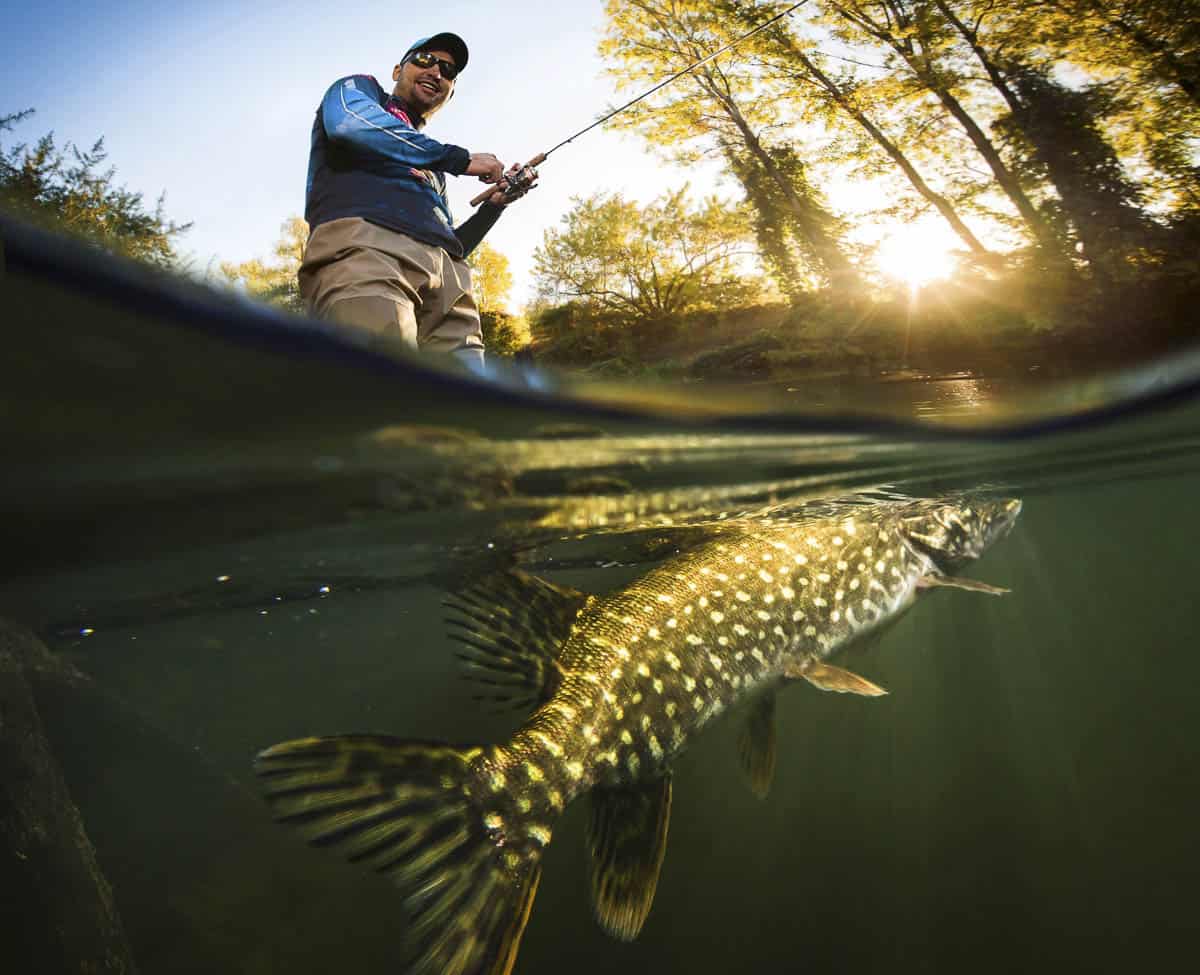 But if you're a beginner and/or brand new to fishing, it can be intimidating to know where to start. That's where we come in! We've put together this guide to be your one-stop page on everything you need to know about fishing in Manitoba. From fishing regulations and licenses to where to go and what you might catch, we've included just about everything a beginner angler might need to consider before heading out on the water or the ice.
Read on for our o-fish-al beginner's guide to fishing in Manitoba. We promise that'll be our one and only fishing pun!
Land Acknowledgements
Road Trip Manitoba covers travel through Manitoba, which is made up of Treaty 1, 2, 3, 4, and 5 Territory, as well as communities that are signatories to Treaty 6 and Treaty 10. Manitoba is home to the original lands of the Anishinaabe, Anish-Ininiwak, Dakota, Dene, Ininiwak, and Nehethowuk peoples, as well as the homeland of the Métis peoples.
Fishing in Manitoba
Whenever you go fishing in Manitoba, it's extremely important to follow all rules and regulations, and you must possess a valid Manitoba fishing license (or be lawfully exempt; more on that below). These regulations are there to help keep Manitoba's wildlife safe and to make sure that there will be plenty of fish in our lakes and rivers for generations to come.
Everyone who plans on fishing in Manitoba should download and read the latest Manitoba Anglers Guide; we recommend printing it out and keeping it on you every time you go fishing.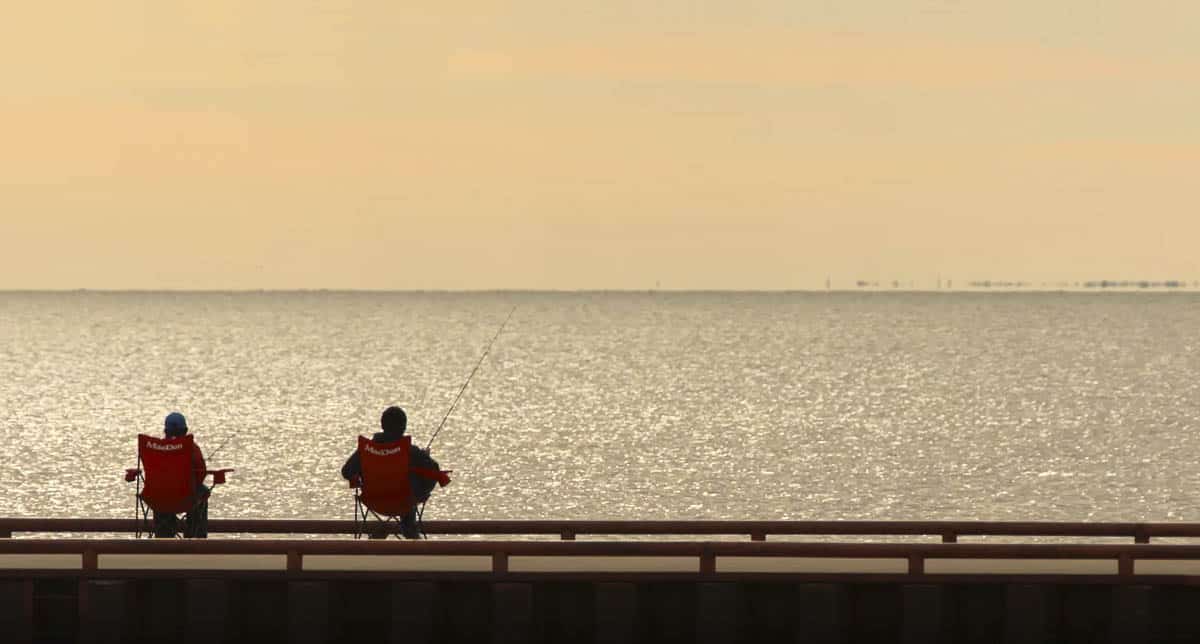 Manitoba Fishing Regulations
It is absolutely crucial to understand where you can fish in Manitoba, the method in which you are allowed to fish, how many fish you are allowed to keep, and which species of fish you are allowed to keep. Everyone who fishes in Manitoba should know these regulations before setting out, as "I didn't know the rules," is never an excuse. Please keep in mind that these regulations sometimes change every year, so it's important to stay up to date.
For example, when fishing in Manitoba, it is unlawful to:
Use more than one rod and line, unless ice fishing, when two may be used. Only two hooks or lures may be used per line.
Use barbed hooks. All anglers must use barbless hooks in Manitoba.
Import any live bait fish into Manitoba. Live bait is not permitted in certain areas of Manitoba, including the Northwest, North Central, and Northeast Divisions, so it's important to know where you can use it. Possession of crayfish is completely prohibited in Manitoba.
Use spring-loaded hooks or lures. It is recommended not to use any unusual or special gimmicks other than a rod and line.
Transport live fish away from where they were caught. All fish must be dead before transporting.
Not release fish immediately if you have no plans to keep it, including keeping it for culling purposes, i.e. keeping live fish in a holding device until you catch something more desirable. Fish are considered to be in your possession if they are not immediately released into the waters from which they were taken.
Use firearms, explosives, poisons, clubs, snagging, or snaring to fish. Legal recreational fishing methods in Manitoba include angling, spearfishing, bow fishing, dip netting, seining, and minnow trapping, though each of those methods has its own regulations.
There are many more rules and regulations in the province, so it's of vital importance to keep updated with the current fishing laws and regulations.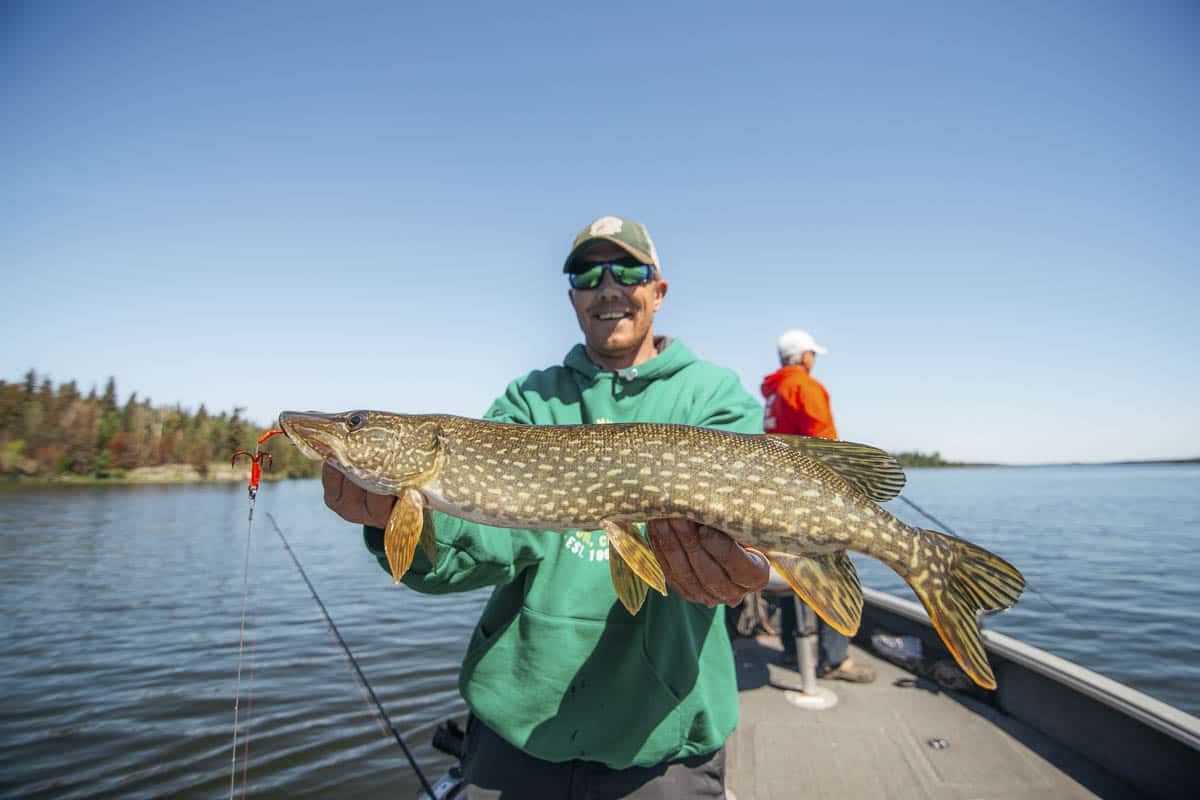 Manitoba Fishing License
In general, everyone who fishes in Manitoba needs a fishing license, regardless of your method of fishing or what you plan to catch. You must purchase a new fishing license every year, and they are valid from May 1st of the current/previous year until April 30th of the following/current year, regardless of when you buy it (so if you buy a fishing license today, it is valid until April 30th, 2024). There are three ways to obtain a fishing license in Manitoba:
Purchase one online. You can do this through the Manitoba licensing site.
By calling 1-877-880-1203. Please allow for at least ten business days for your license to be delivered to your address if you use this method.
Purchase one in person at a select issuer. You can call the location ahead of time to make sure they sell Manitoba fishing licenses, but in general, most hunting and fishing stores sell them. In Winnipeg, you can buy one at Cabela's, The Fishin' Hole, or LOTW Sports Headquarters.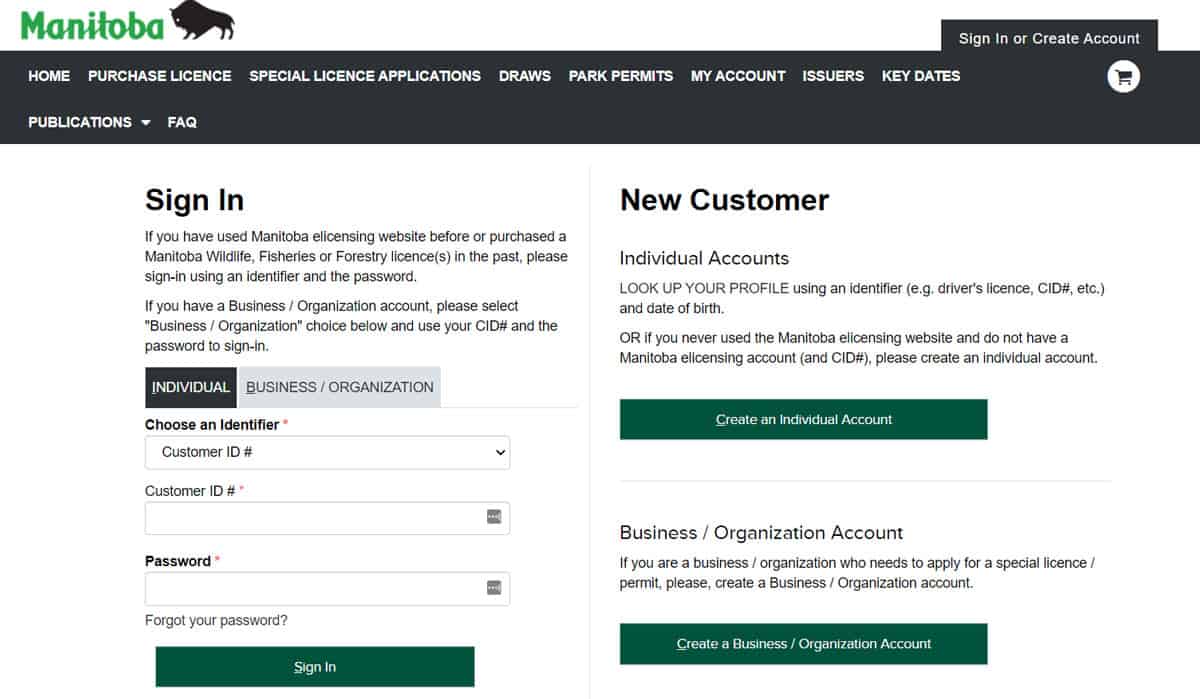 Types of fishing licenses in Manitoba
There are two types of Manitoba fishing licenses: regular and conservation. Conservation licenses are cheaper and entitle the holder to the same rights as a regular license holder except for reduced limits for some species, including 4 walleye/sauger, 4 pike, 1 lake trout, 1 channel catfish, 2 smallmouth bass, and 2 stocked trout. Limits for other species remain the same.
Prices vary according to age as well as residents versus non-residents. If you've lived in Manitoba for the immediate past six months, you are considered a resident. If you've lived in Canada for the immediate past six months, you are considered a Canadian resident. And if you haven't lived in Manitoba or Canada for the immediate past six months, you must purchase a non-resident fishing license.
Resident seniors (Manitobans age 65 and over) can receive a conservation fishing license for free, although regular fishing licenses are the same price as those for Manitobans aged 16-64.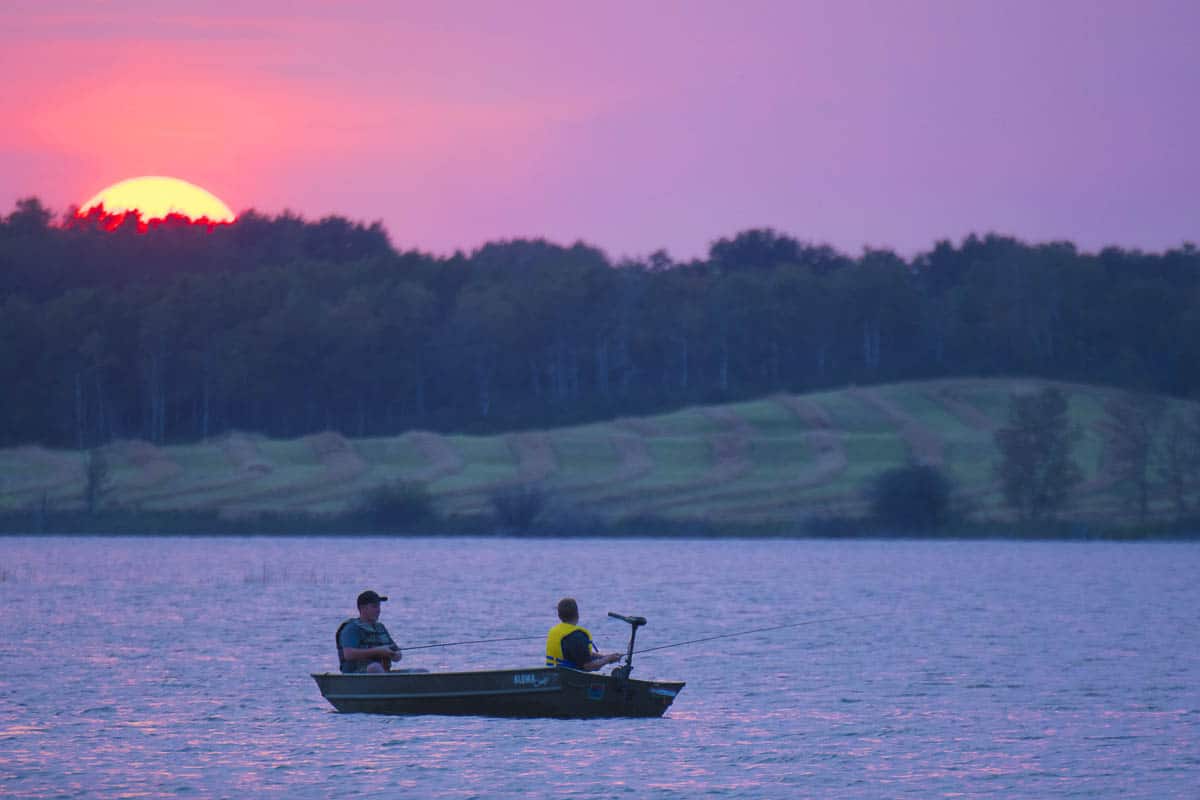 Current pricing for Manitoba Fishing Licenses (please note the prices have changed in 2023, and there is a new option for a one-day pass. There are no longer the "conservation" and "regular" license categories):
Resident Manitobans age 16-64 annual/one day pass: $22/$8
Canadian Resident age 16+ annual/one day pass: $36/$12
Non-Resident age 16+ annual/one day pass: $55/$19
Exceptions to the Manitoba Fishing License
There are a few circumstances where it is not necessary to purchase a fishing license.
A Manitoba resident 65 years of age or older does not require an angling licence but must be able to show proof of age and Manitoba residency when asked by an officer.
A Manitoba resident who is an active military member or a veteran of the Canadian Armed Forces does not require an angling licence but must be able to show proof of Manitoba residency and one of the following documents when asked by a Conservations officer: a Canadian Forces Identification Card (NDI 20), a Record of Service Card (NDI 75), or a Canadian Armed Forces Veterans' Service Card (NDI 75).
Anyone under the age of 16 who has permanently resided in Manitoba for at least six months; in this case, the youth has all the same privileges as a regular license holder, including their own limit of fish. Proof of age is required when checked by a Conservation Officer.
Any Canadian resident or non-resident youth under the age of 16, however, the person must fish with a license holder or someone exempt from needing a license. Not only that, their catch must be applied to the limit of that person. If the youth would like to have their own limit, they must purchase a license.
Status Indians do not require a fishing license and are exempt from regulations when fishing for food. Proof of status is required when checked by a Conservation Officer.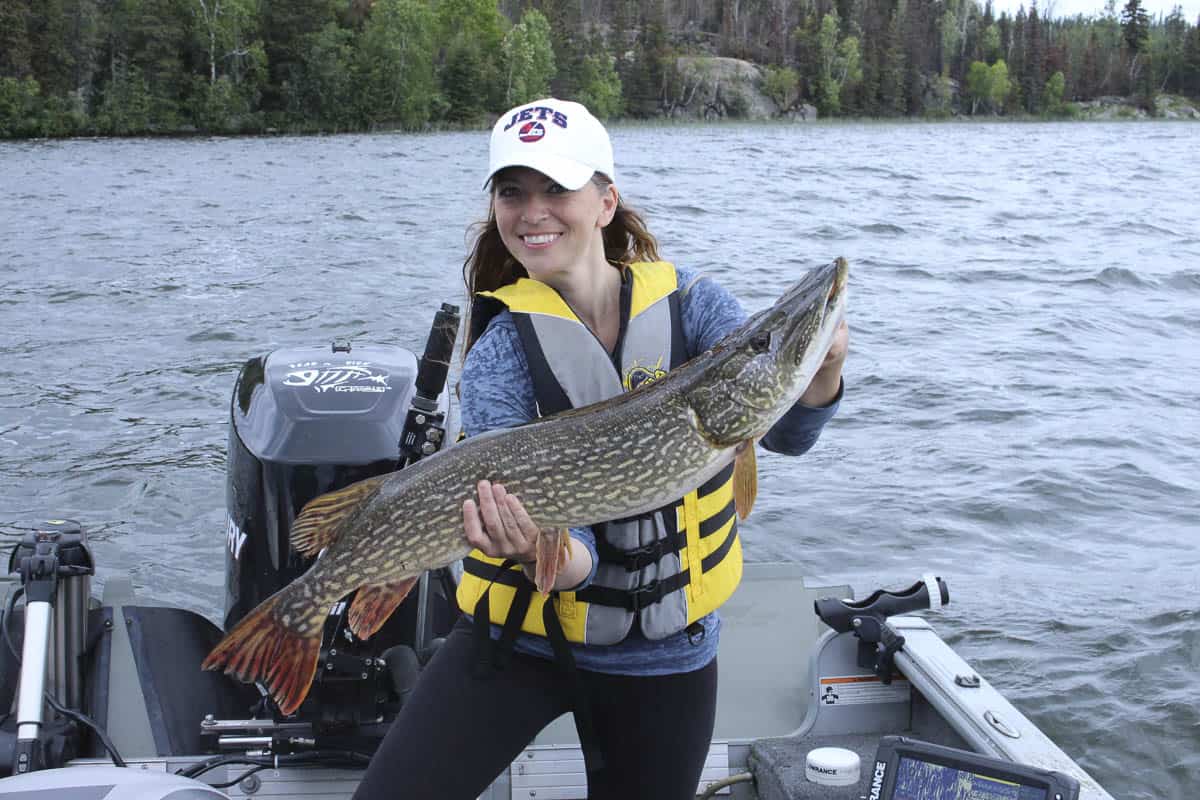 Manitoba Fishing Season
There are two fishing seasons in Manitoba, regular fishing season and ice fishing season. Again, fishing licenses in Manitoba are valid from May 1st until April 30th of the following year.
Recreational fishing for anglers usually opens in May, although that will vary depending on where you are in the province (in general, the Southern Division opens first, followed shortly by the Northern regions). The exact date is announced every year. If you catch a fish that is discharging eggs, you are asked to release that fish back into the water to encourage spawning and protect fish stocks in Manitoba.
Ice fishing season tends to last from mid-December until mid-March or April; it all depends on the thickness of the ice. We recommend always googling when the current year's ice fishing seasons start, or you can call your local fishing store to confirm the dates.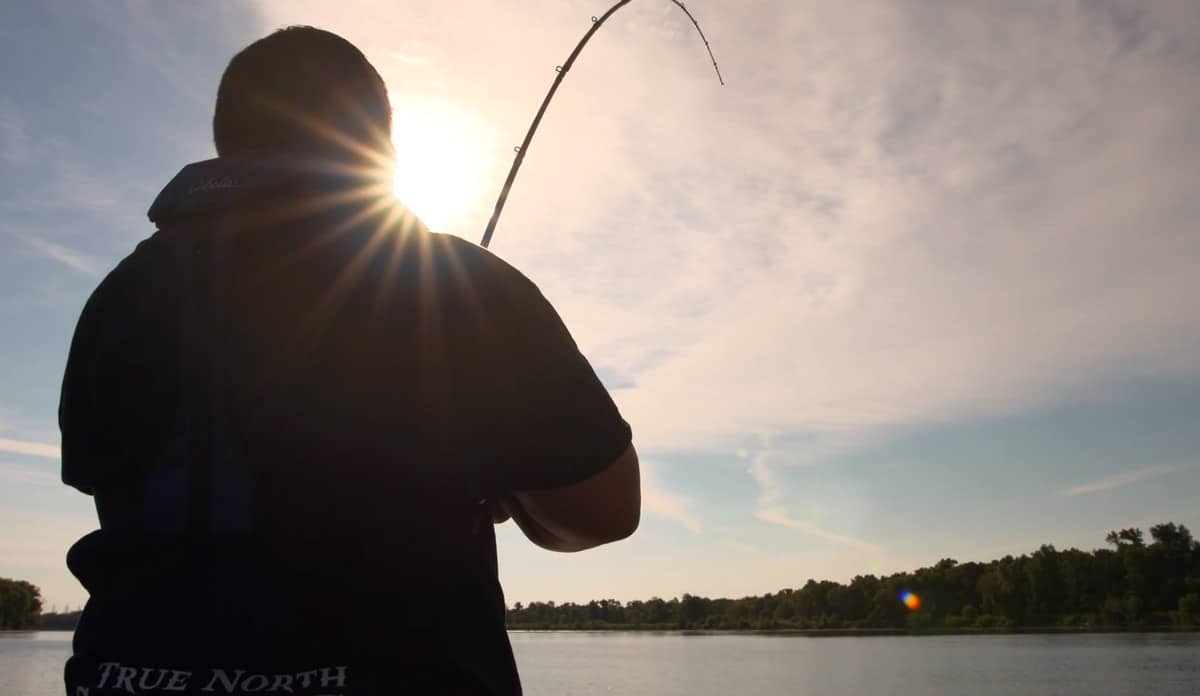 Types of Fish in Manitoba
Manitoba has an abundance of types of fish in its many lakes and rivers. With nearly 100 species of fish, Manitoba has the third most diverse fish population in Canada. The most common type of fish in Manitoba is the walleye, often called pickerel. In fact, Manitoba is famous for its excellent pickerel, and you'll often find it on many restaurants' menus throughout the province!
When it comes to the type of fish you can expect to catch when fishing in Manitoba, you'll often find walleye, trout, white bass, catfish, northern pike, burbot, whitefish, bass, yellow perch, arctic char, and more, depending on where you're fishing. Again, it's imperative to know how many of each you are allowed to keep, as well as limitations on the size of fish you can keep. Some fish in Manitoba must be released immediately upon catching them, including sturgeon, largemouth bass, and muskellunge.
There are also different exceptions to limitations throughout the province, i.e. in the Southern Division versus the Northeast Division, so it's important to read up on all current regulations.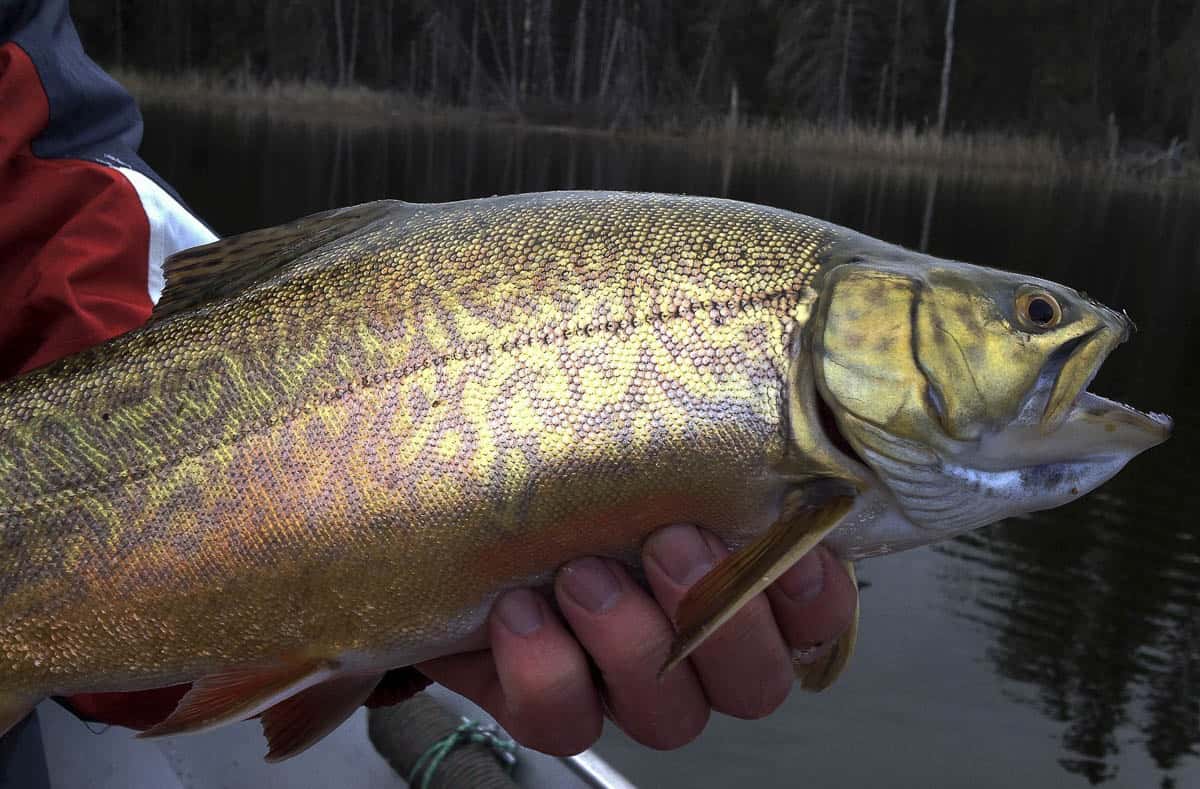 Best Spots for Fishing in Manitoba
Did you know that water covers approximately 16% of Manitoba? And with over 100,000 lakes and dozens of rivers in the province, you're guaranteed to have some pretty amazing fishing spots to choose from. While we couldn't possibly name them all, here are a few of the lakes and rivers that are known for excellent fishing in Manitoba, whether you want to fish in warmer weather or try your hand at ice fishing.
And remember, even if you're not able to get to one of the more remote destinations, there are fishing opportunities in just about every lake and river in the province! As long as you're on public land and have a fishing license, you can fish anywhere you'd like.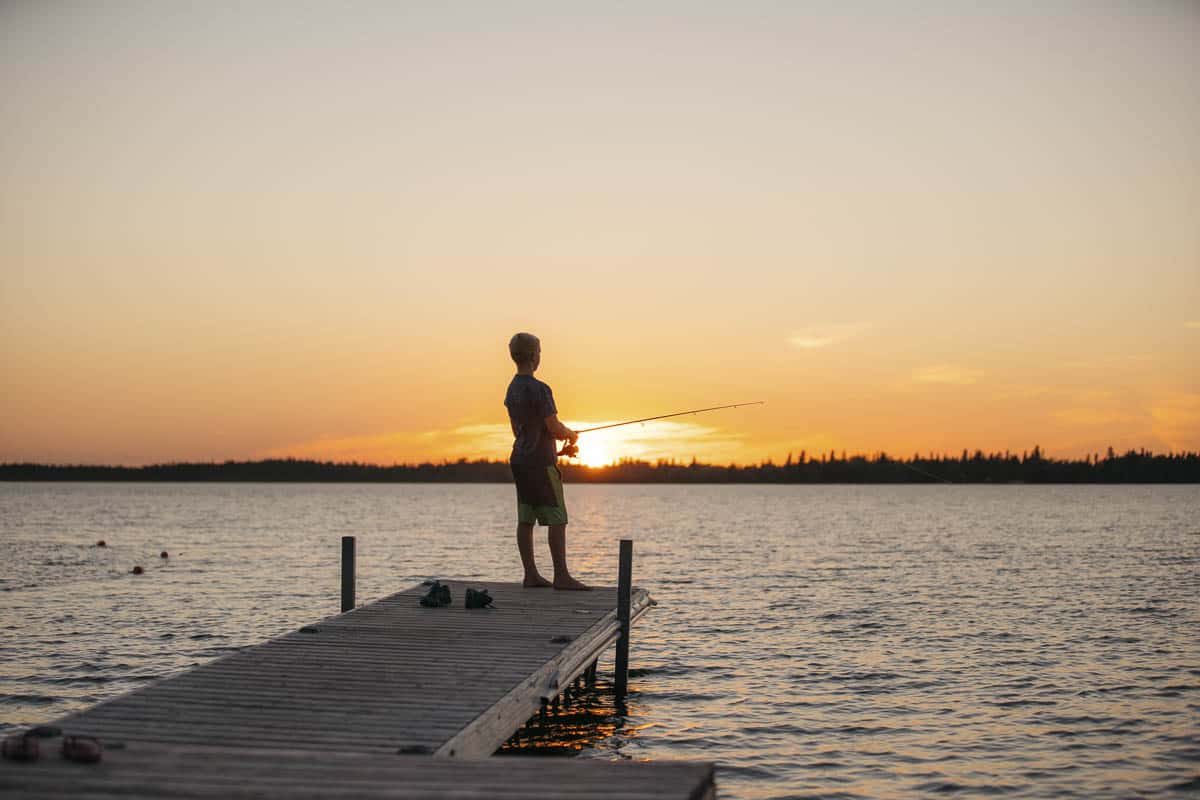 Popular Spots for Lake Fishing in Manitoba
Many of the best lakes for fishing are in Northern Manitoba, which is where you'll find a lot of trophy fish. This is due to their remote locations as well as their cold, deep water.
Drive-to Fishing Spots in Manitoba
Lake Winnipeg
When it comes to lake fishing in Manitoba, there's no way we could leave the biggest lake off of the list. Lake Winnipeg is known for its walleye, sauger, and northern pike, and is fantastic for shore fishing. If you only have a day to fish and are looking for a drive-to destination, there's probably a spot on Lake Winnipeg for you, especially if you're coming from Winnipeg. Not sure where to start? Try Balsam Bay for burbot, walleye, and yellow perch.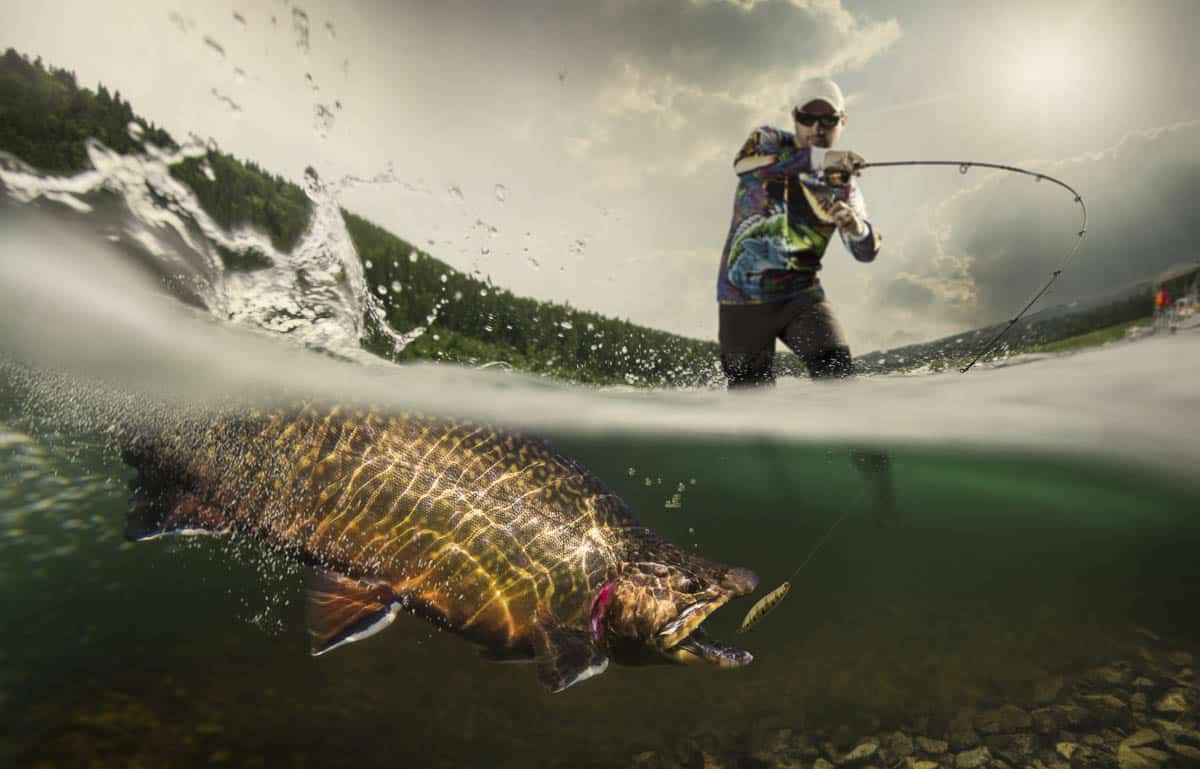 Athapapuskow Lake
Named one of our picks for the most beautiful lakes in Manitoba, Athapapuskow Lake near Flin Flon is a favourite fishing destination for many in the province. Fish for walleye, yellow perch, lake trout, northern pike, burbot, and many more species.
Falcon Lake
One of the most accessible lakes for fishing in Manitoba, Whiteshell's Falcon Lake is well known for smallmouth bass and northern pike, though you can also find walleye, brown trout, rainbow trout, and yellow perch.
Paint Lake
Head to beautiful Paint Lake for some of the best walleye fishing in Manitoba. This drive-to location is a perfect spot for beginners to hire a guide for the day or to rent a boat, both services offered by Paint Lake Lodge. Mid Lake, Liz Lake, and Opswagan Lake nearby are also known for good fishing.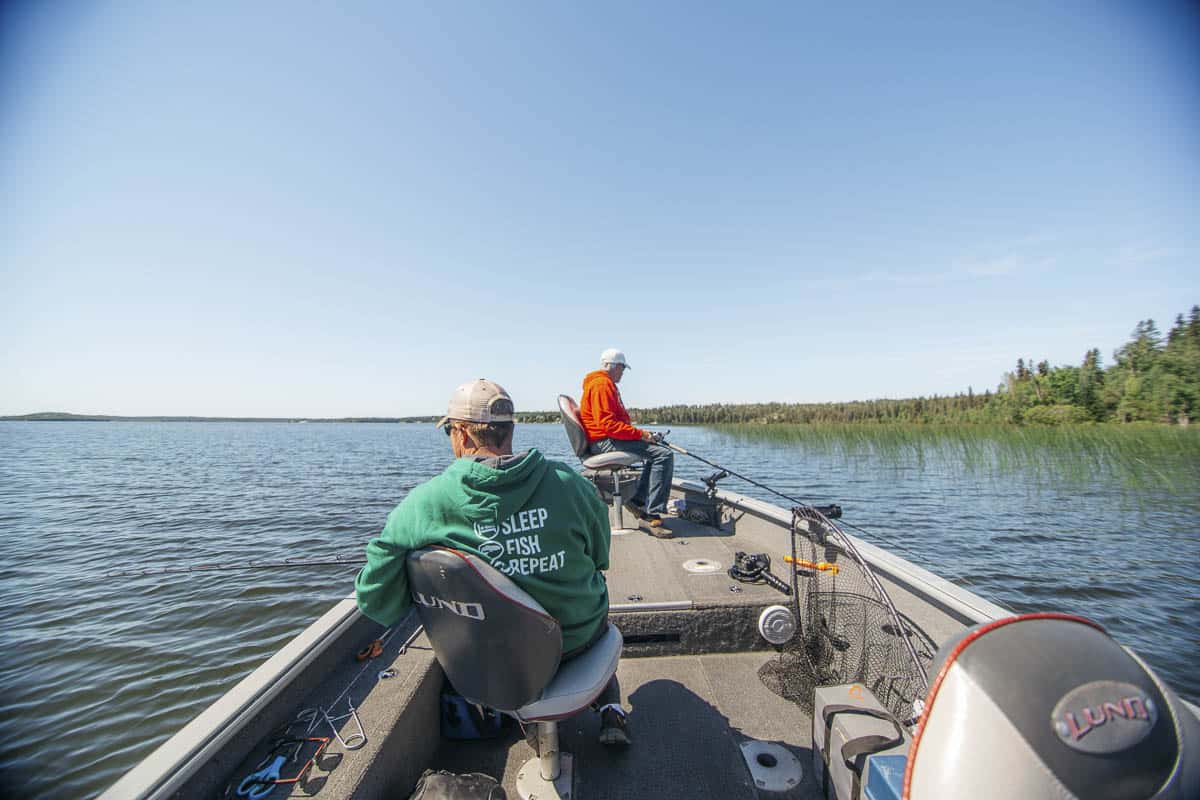 Caddy Lake
Found in Whiteshell Provincial Park – one of the best provincial parks in Manitoba, in our opinion – Caddy Lake is well-known for its tunnels as well as its excellent fishing. The most popular species to catch are northern pike, black crappie, and smallmouth bass.
Dauphin Lake
An easy spot for drive-to fishing and especially popular in winter for ice fishing, Dauphin Lake has good walleye, northern pike, burbot, sauger, yellow perch, brown bullhead, smallmouth bass, freshwater drum, and tullibee. It's known for its walleye fishery and has many public boat launches to choose from.
Wekusko Lake
A popular fishing destination all year round, Wekusko Falls Provincial Park is a bucket list destination for many anglers in Manitoba. Wekusko Lake has an excellent array of species, including northern pike, lake trout, walleye, burbot, whitefish, tullibee, rainbow trout, brook trout, sauger, and yellow perch. Also, check out Reed Lake and Tramping Lake nearby.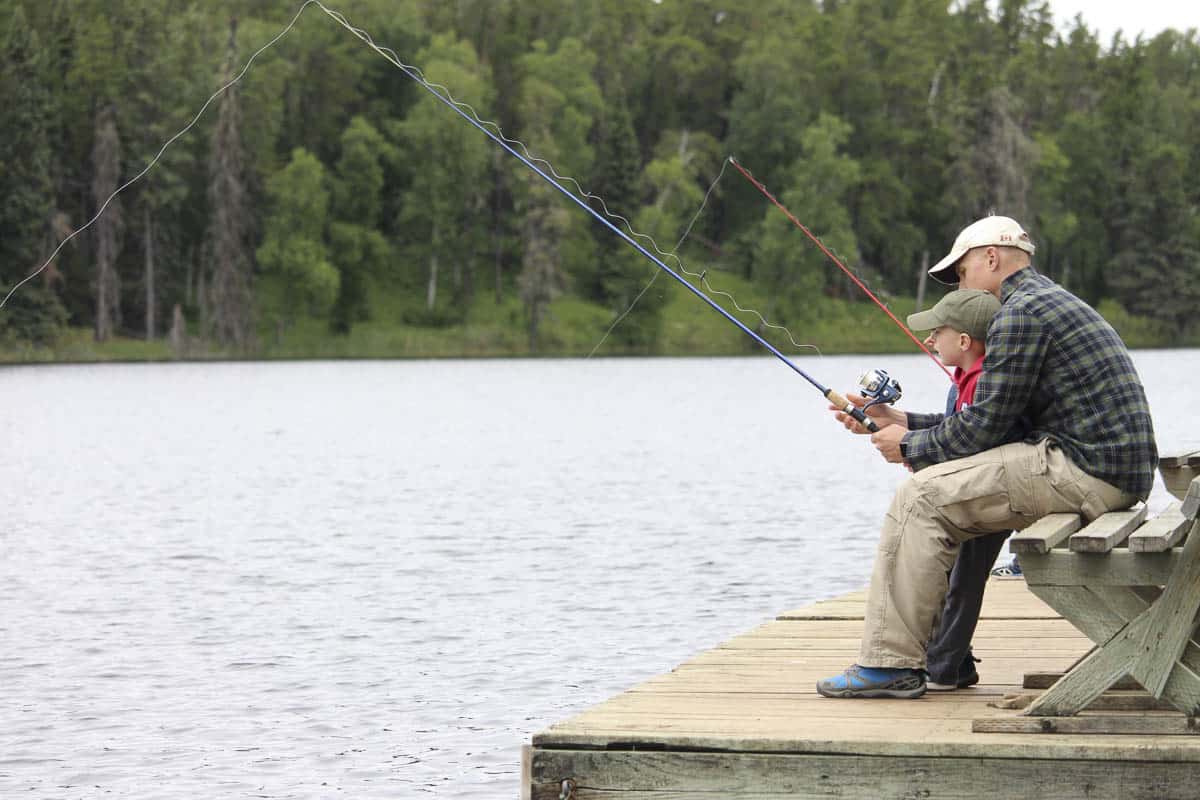 Fly-in Fishing Spots in Manitoba
Big Sand Lake
Found in Northern Manitoba, this fly-in destination allows you to fish for trophy lake trout, northern pike, walleye, and arctic grayling. Big Sand Lake Lodge also has outposts at Chipewyan, Wolf, Jordan, and Leclair Lakes.
God's Lake
Another fly-in destination, fish in God's Lake for northern pike, walleye, lake trout, and brook trout. If you're after trophy fish, head to this Northern Manitoba spot and stay at Elk Island Lodge.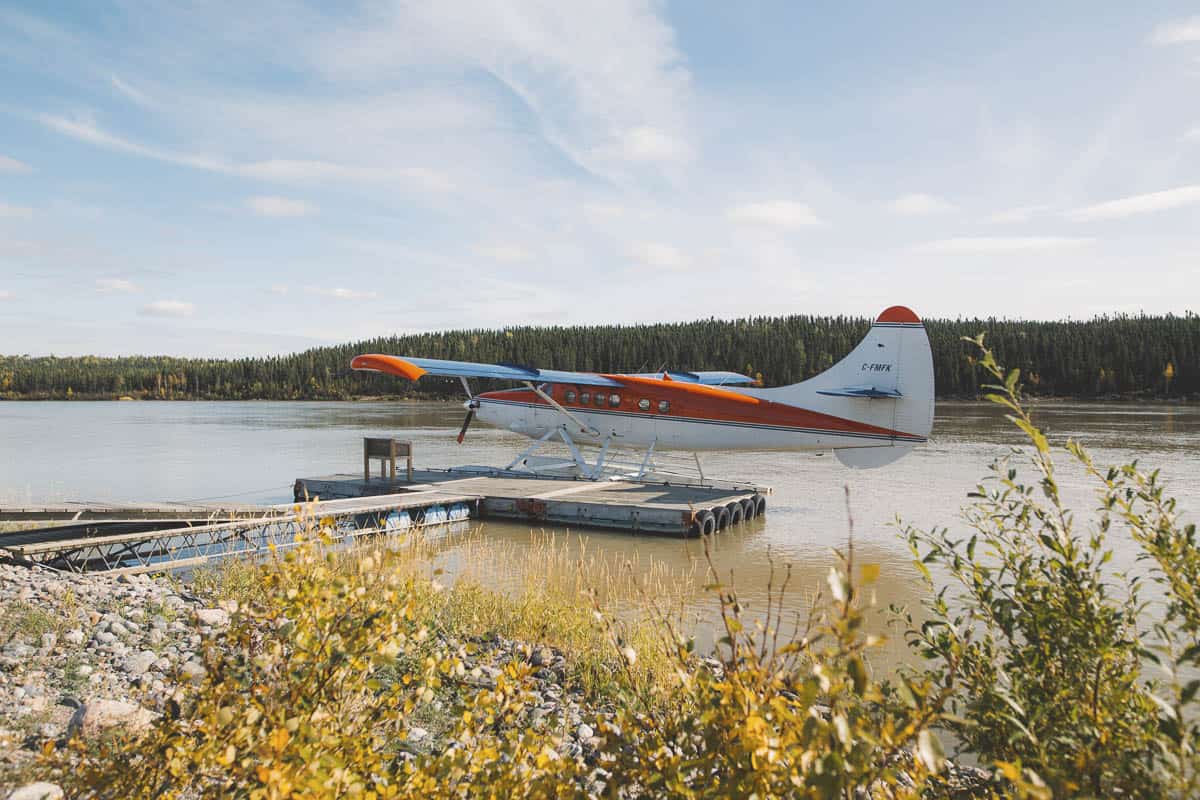 Kississing Lake
Known for its abundance of fish – anglers sometimes catch up to 100 a day – Kississing Lake is home to trophy northern pike, walleye, and lake trout. Stay at the Kississing Lake Lodge for an amazing fishing experience.
Gunisao Lake
Is trophy walleye on your fishing bucket list? Your next fishing trip should be to Gunisao Lake, where you can stay at Budd's Gunisao Lake Lodge. In fact, in 2019, 67% of all trophy walleyes in Manitoba were caught here.
Nejanilini Lake
One of the best places in the province for trophy fishing, Nejanilini Lake is a fly-in destination in Northern Manitoba. Fish for northern pike, lake trout, and arctic grayling in the sub-arctic wilderness; at the Lodge at Little Duck, guests average six Master Manitoba Angler Awards per person.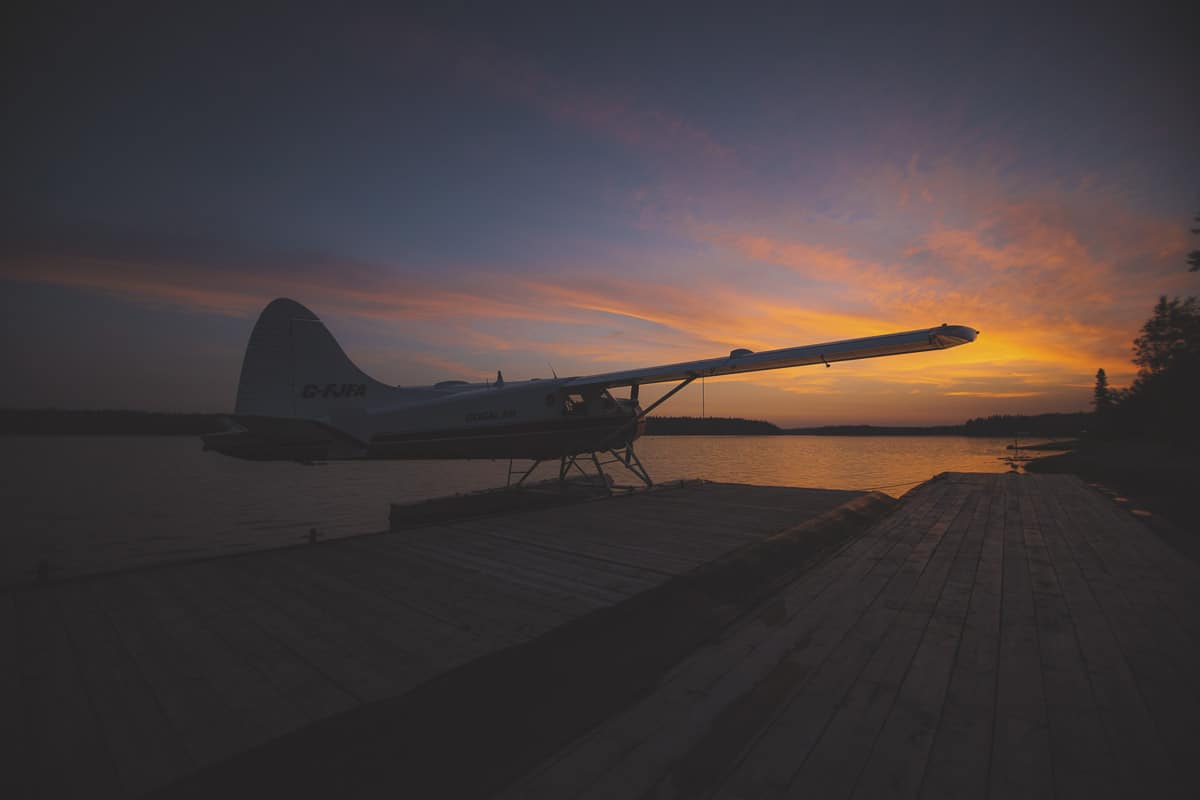 Sasa-ginni-gak Lake
Make your way to stunning Atikaki Provincial Park to visit Sasa-Ginni-Gak Lake, an amazingly remote getaway. This fly-in destination in Northeast Manitoba is home to walleye, northern pike, and lake trout; stay at the Sasa-Ginni-Gak Lodge.
Vanderkerckhove Lake
One of the most remote lakes on this list, head to Vandekerckhove Lake if you're after trophy northern pike. You can also catch walleye, lake trout, and arctic grayling.
Popular Spots for River Fishing in Manitoba
Red River
One of the longest rivers in Manitoba, the Red River flows through Winnipeg and provides some fun fishing opportunities, especially for beginners. Popular fishing spots along the Red River include The Forks, Churchill Drive Park, and Maple Grove Park in Winnipeg, while Lockport, Selkirk, Emerson, and Breezy Point are all noted for their good fishing, too. In general, the farther north you go on the Red River, the better the fishing.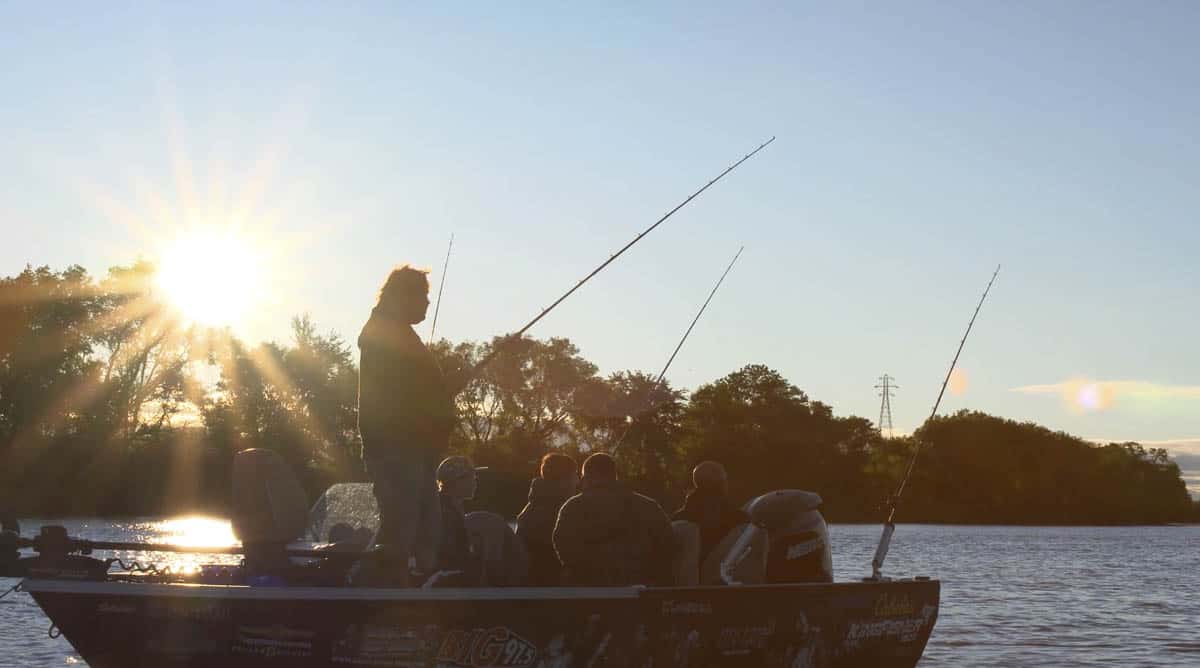 Winnipeg River
Branching off from Lake Winnipeg in Eastern Manitoba, the Winnipeg River has excellent fishing spots. Catch walleye, crappie, northern pike and more in the powerful waters. Otter Falls and Pinawa Dam are good spots to start, as is basically any location from Pine Falls Dam to Lake Winnipeg. Anglers also note the Pointe du Bois Generating Station all the way to Lamprey Rapids.
La Salle river
Perfect for a quick day of fishing, La Salle River is a popular spot to catch channel catfish, walleye, rock bass, sunfish, and tons of other species. While small, the river is full of surprises. In Winnipeg, many people love fishing in La Barriere Park.
Assiniboine River
The Assiniboine River flows through Western Manitoba until it meets the Red River at The Forks in Winnipeg. There's great fishing along the Assiniboine River below the Shellmouth Dam at the Lake of the Prairies near the Saskatchewan border as well as at the Portage Diversion near Portage La Prairie. You can also find lots of shore fishing along the river in Winnipeg. Expect to catch walleye, goldeye, and channel catfish.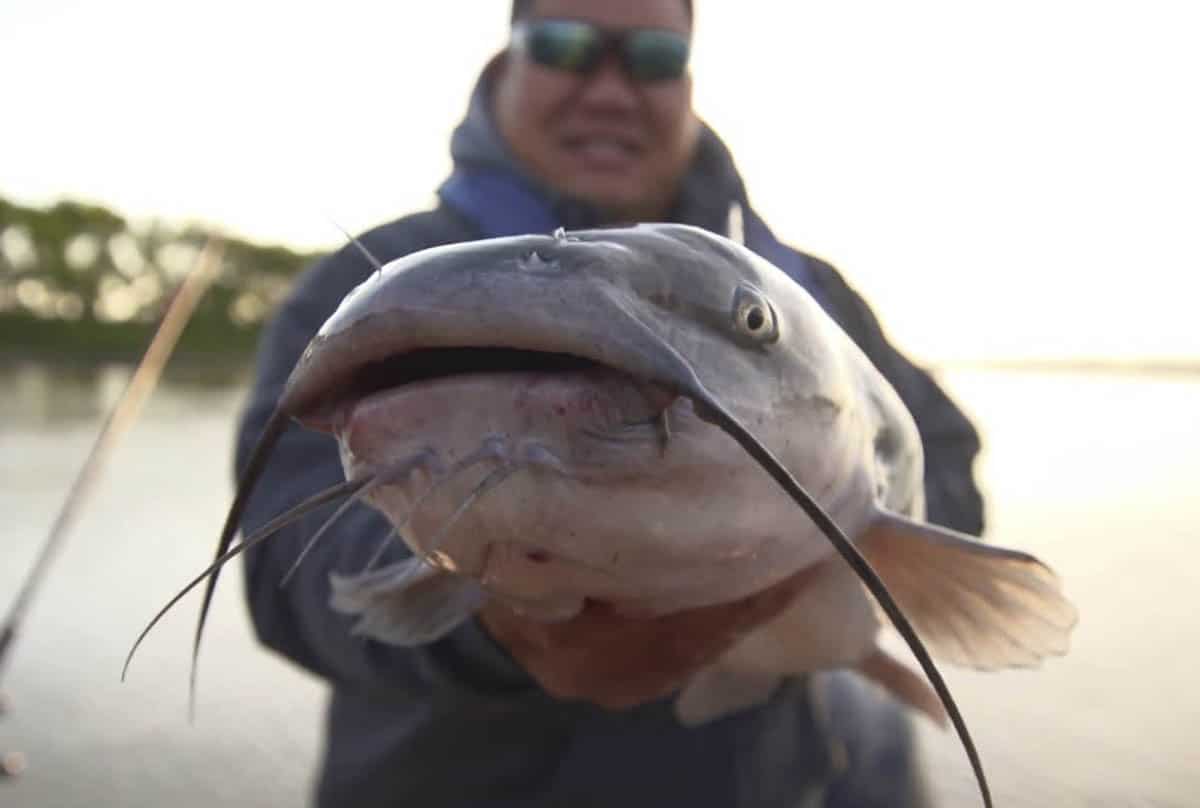 God's River
A fly-in destination, God's River is famous for its brook trout. This Northern Manitoba spot is usually combined with a fishing trip to God's Lake (see above).
Manigotagan River
Manigotagan River is a whitewater river off of Lake Winnipeg in southeastern Manitoba, and is fairly remote. Head here for walleye, northern pike, smallmouth bass, black crappie, and freshwater drum.
Waterhen River
Known as the drive-to destination when it comes to fishing for walleye in Manitoba, Waterhen River connects Waterhen Lake to Lake Manitoba. Be prepared to "limit out" very quickly when fishing for walleye here.
Churchill River
We can't forget about Churchill River, Manitoba's longest river! For great river fishing in Northern Manitoba, head to Leaf Rapids, where you'll find the Churchill River Lodge. Accessible by road, there are fantastic opportunities to snag walleye and northern pike.
Popular Fishing Destinations in Manitoba
Besides specific lakes and rivers that are well known for their fishing, Manitoba has a few extremely popular regions for anglers of all levels. The following are some great drive-to fishing destinations that are beloved by both beginner and experienced anglers alike.
Lac du Bonnet
Known as one of the best places in Manitoba to fish, Lac du Bonnet is full of lakes and rivers that are incredible for anglers of all levels. Whether you're after fishing from the shore or a boat, ice fishing, or a fly-in resort, there's something in Lac du Bonnet for you.
Whiteshell Provincial Park
Home to Caddy Lake, Falcon Lake, Otter Falls, and dozens of other notable fishing spots, Whiteshell Provincial Park has over 200 lakes to choose from. Expect to find a wide variety of fish including lake trout, rainbow trout, walleye, northern pike, and so much more.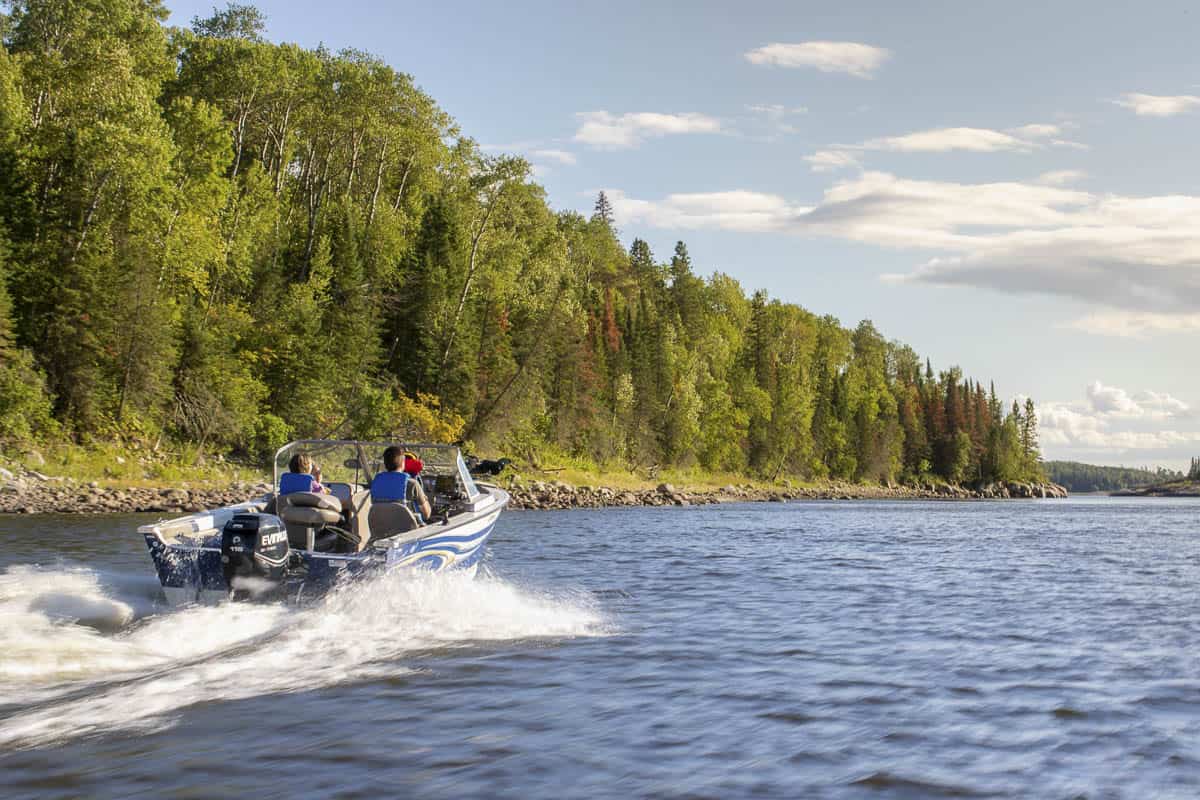 Parkland Region
When it comes to drive-to fishing, surely one of the best regions in all of Manitoba is the Parkland Region. It's home to Duck Mountain Provincial Park, Porcupine Provincial Forest, and Riding Mountain National Park, a few of the best fishing destinations in the province. Signature species to catch here include splake, brown trout, brook trout, tiger trout, rainbow trout, walleye, and northern pike.
Ice Fishing in Manitoba
When the ice is thick enough – usually from mid-December until mid-March – ice fishing in Manitoba is one of the province's favourite winter pastimes. You'll see all ages out on the ice, and it's a great introduction to fishing for beginners! In fact, it could be argued that ice fishing is even more popular than fishing in warmer weather in Manitoba, and people come from around the world to experience the world-renown ice fishing in the province.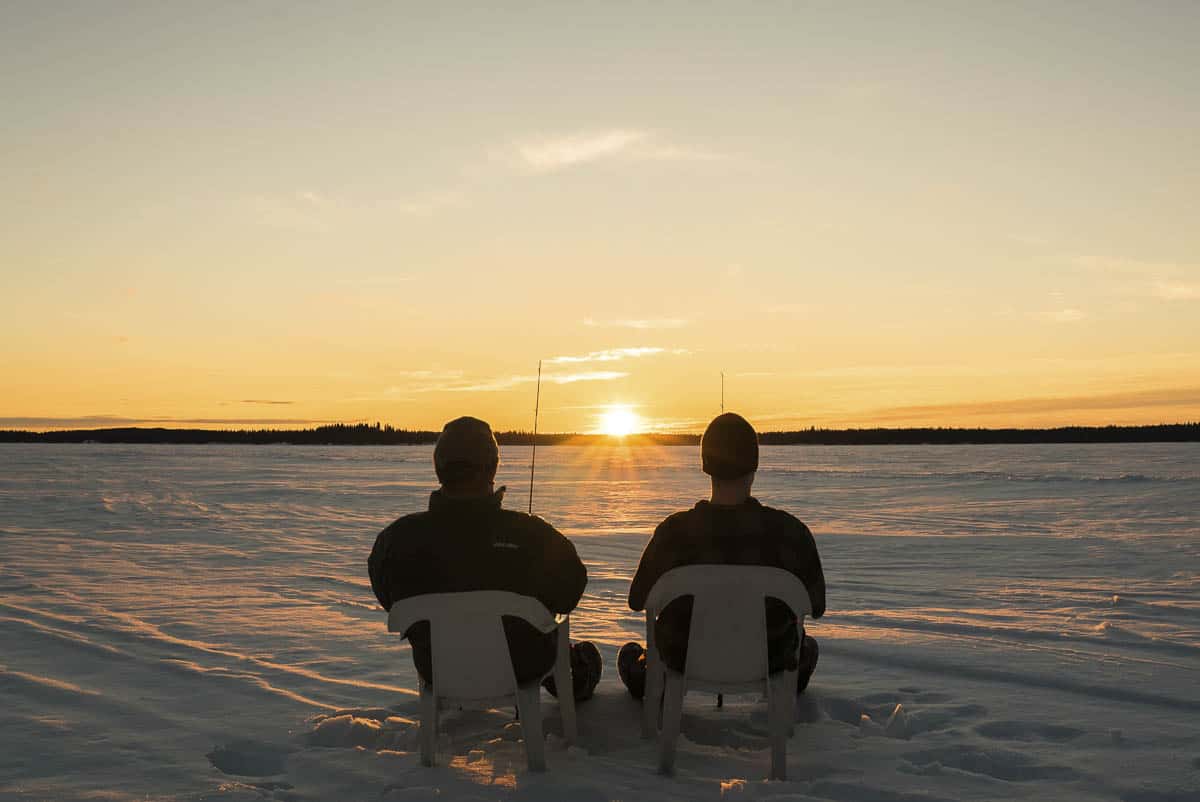 Make sure you're well prepared for a day in the cold, including warm clothing, a comfortable chair, and a fishing tent or shack (there are opportunities to rent ice shacks around the province, especially on Lake Winnipeg). If you want to get to a more remote location, the use of snowmobiles may be needed; there are also many fishing lodges that cater to ice fishing. Check out this page for important tips on ice fishing safety.
In general, any lake or river in Manitoba is fair game for ice fishing, as long as the ice is thick enough. Popular ice fishing destinations include Whiteshell, Nopiming, Atikaki, Turtle Mountain, Duck Mountain, Asessippi, Hecla-Grindstone, Grass River, and Clearwater Lake Provincial Parks, to name a few. Many people also go ice fishing on the Red and Assiniboine Rivers in Winnipeg.
Remember, all fishing license requirements apply to ice fishing, too!
Where to Buy Fishing Gear in Manitoba
As fishing is such a popular activity in Manitoba, naturally there are some amazing fishing stores throughout the province. In our experience, the staff at these shops are incredibly friendly and eager to help. Most are avid anglers themselves, so don't be afraid to ask for tips of where and when to go, as well as any fishing tips. Interested in used fishing gear? The Manitoba Fishing Forum is a good resource to buy from other anglers.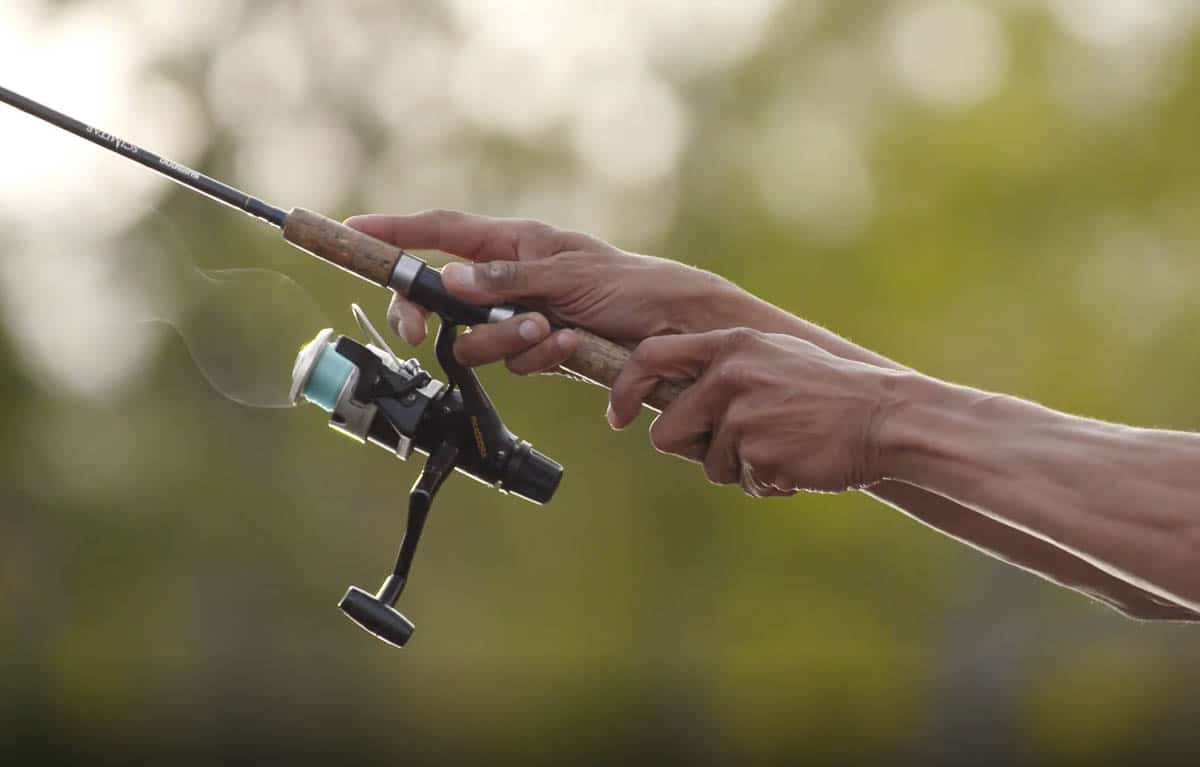 Here are a handful of places where you can buy fishing gear in Manitoba:
Other Information for Fishing in Manitoba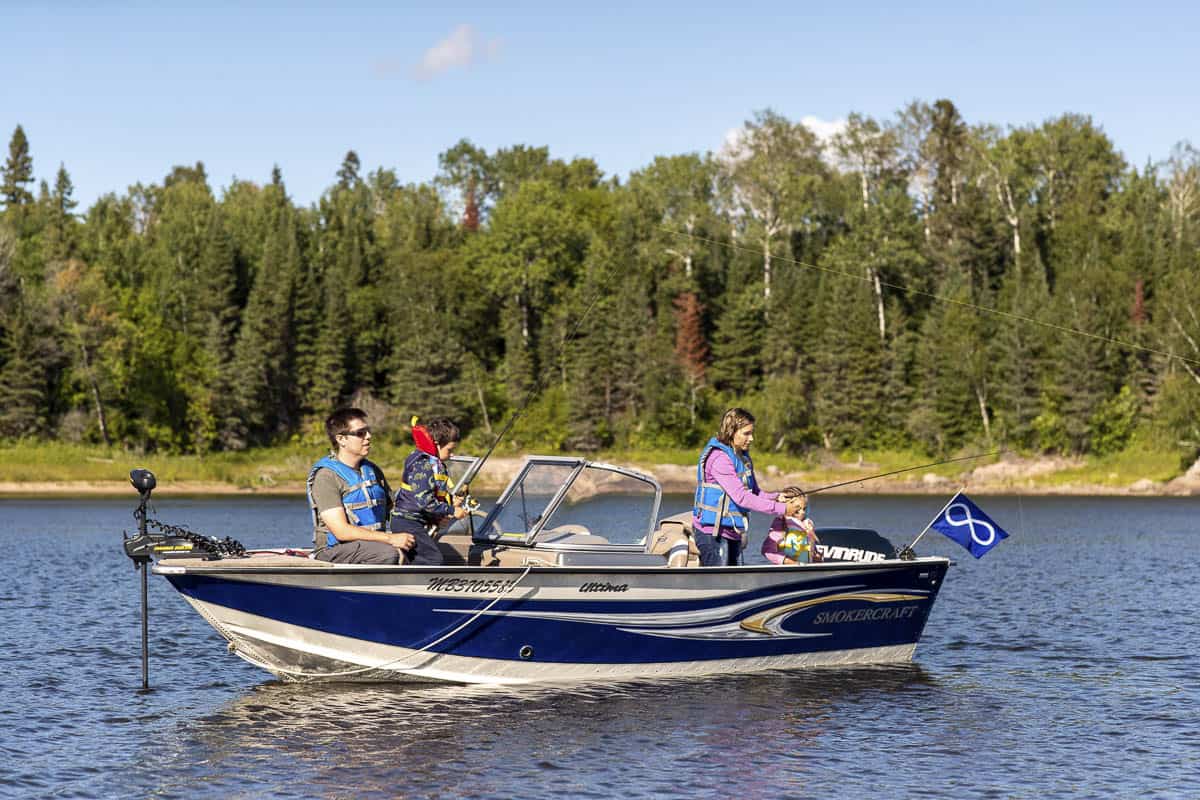 Nothing beats cooking your freshly-caught fish over an open fire, so if you plan on making your fishing trip a fully outdoor event, don't miss out on our guide to the coolest Manitoba campgrounds!
Fishing is undoubtedly a super popular activity in the province, but if you want more, see our massive post on things to do in Manitoba to spark some ideas!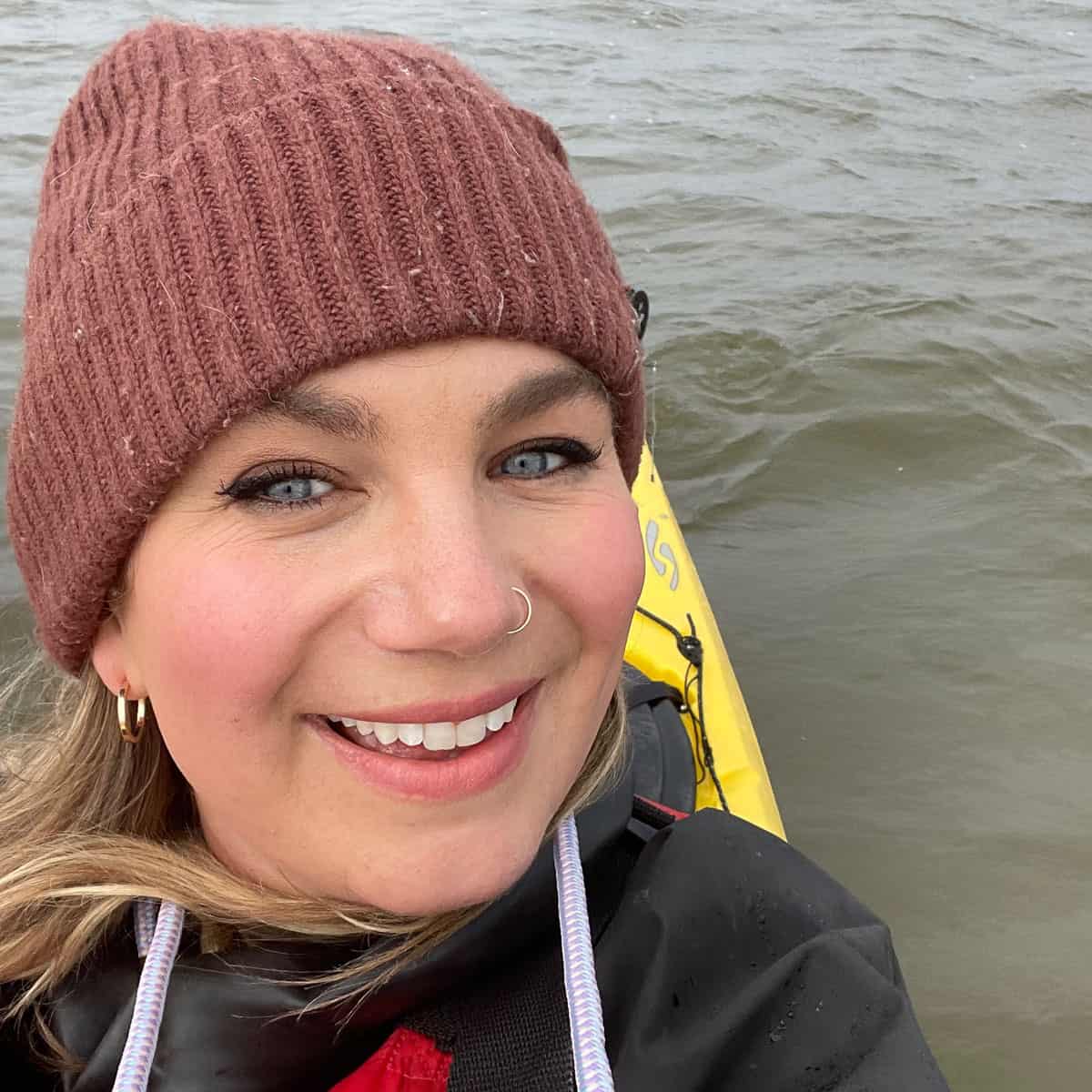 Brenna Holeman (she/her) has adventured to over 100 countries but is incredibly proud to call Winnipeg home. Brenna spent 16 years travelling solo around the world, living in Copenhagen, Edinburgh, Osaka, Antigua, and London, England. As well as being an editor and writer for Expedia UK for over seven years, she runs This Battered Suitcase, one of the most trusted and respected travel blogs in the world.