Disclaimer: This page may contain affiliate links. Please review our full Terms and Conditions for more information and our Privacy Policy. Note that any pricing, operating hours, or other such information provided below may have changed since initial publication.
Compiled by the Road Trip Manitoba team
Last Updated September 26, 2023
When you think of Winnipeg, Manitoba, you might think of hockey, the Golden Boy, or even its winter weather (they don't call it "Winterpeg" for nothing). But anyone who's been to Manitoba's capital knows that it's known for something else: its incredible culinary scene. Eating has become one of the best things to do in Manitoba! With some of the most diverse and innovative restaurants in Canada, we thought we'd put together a list of all the best restaurants in Winnipeg you need to try.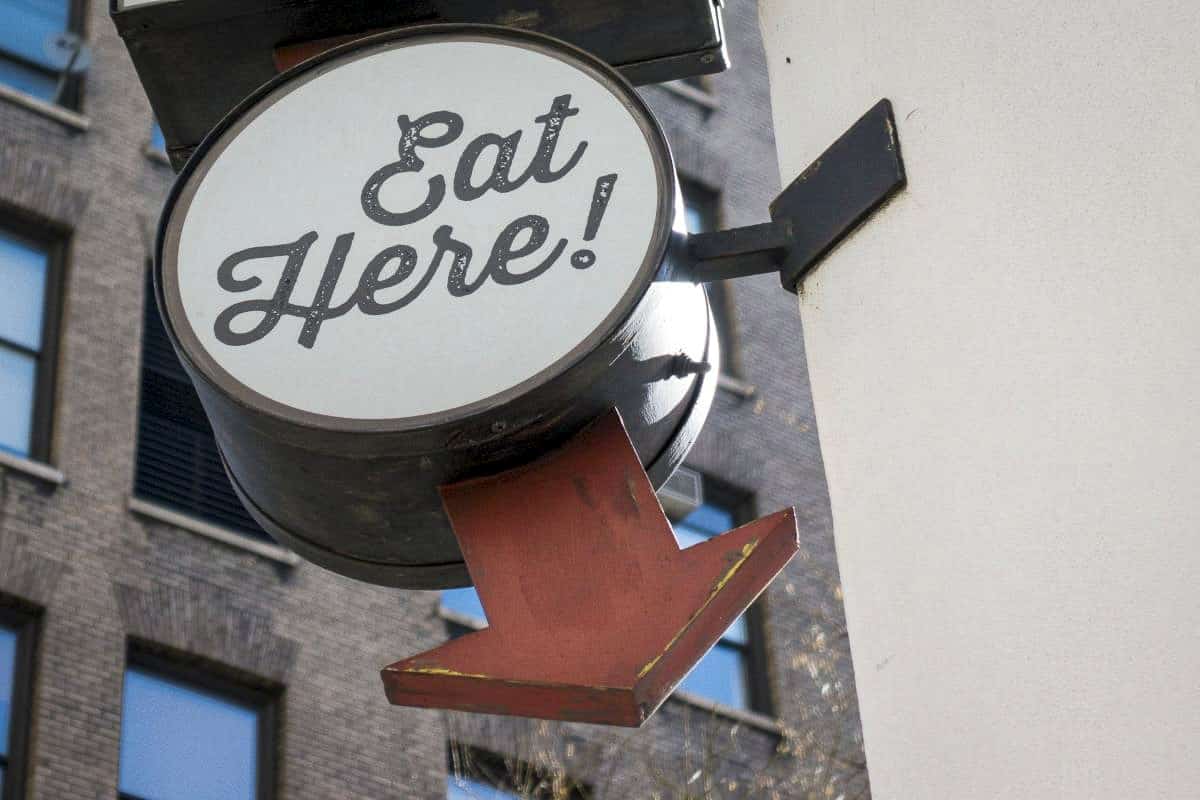 We've split our favourite restaurants into two categories to make it easier for you: our recommendations for breakfast and lunch as well as our recommendations for dinner. And while we couldn't possibly fit every single recommended spot in one article, we're sure you'll find a new favourite amongst the restaurants below. Read on for our picks of the top Winnipeg restaurants.
Land Acknowledgments
Winnipeg is located on Treaty No. 1 the original lands and waters of Anishinaabe, Ininiwak, Anishininiwak, Dakota, and Dene peoples, and on the homeland of the Métis Nation.
The Best Restaurants in Winnipeg For Breakfast and Lunch
Pauline Bistro
Location: 112 Marion Street
Cuisine: French, Canadian
Price: $-$$
Found in St. Boniface's Norwood Hotel, Pauline Bistro is reminiscent of a 1920s French bistro. This beautiful, sun-filled space serves up Instagram-worthy dishes that are just as delicious as they are photogenic.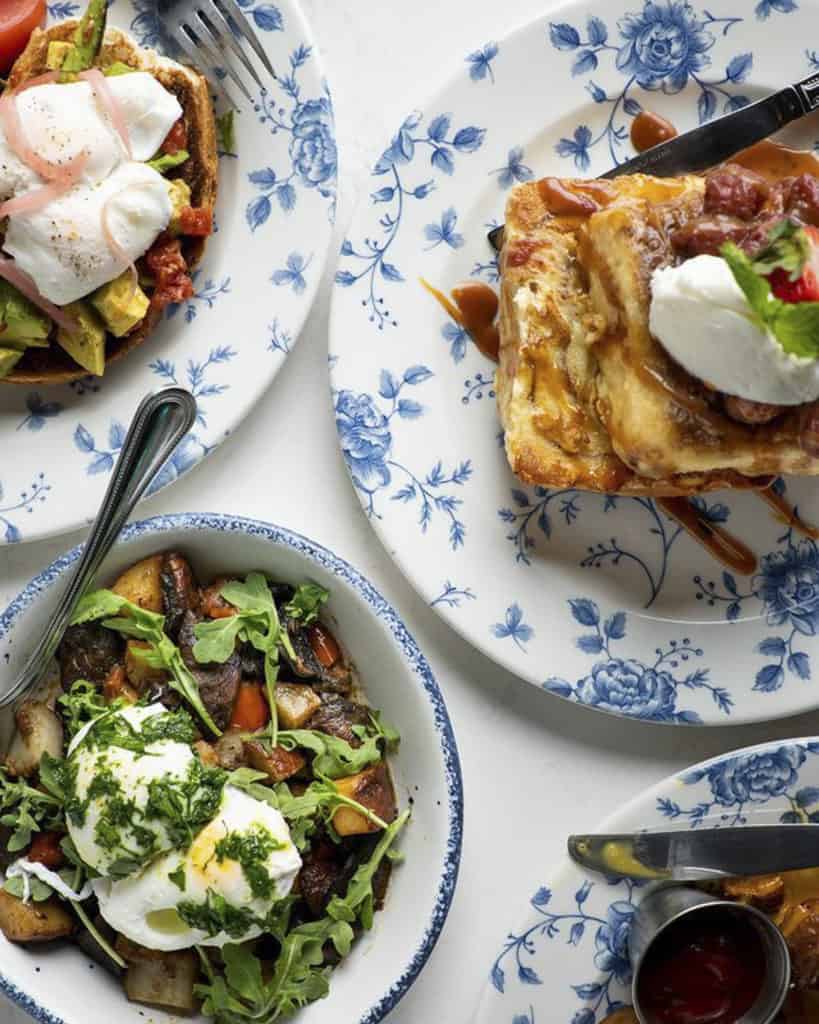 Even the classic dishes have a certain joie de vivre and unique flair about them; think brioche cinnamon bun French toast, an avocado tartine, or a smoked meat sandwich that conjures up all the French-Canadian flavours its St. Boniface neighbourhood is known for. And thankfully, they're now open for breakfast and brunch every day of the week from 9 a.m. to 2 p.m.
Falafel Place
Location: 1101 Corydon Avenue
Cuisine: Middle Eastern, Canadian
Price: $
This unassuming restaurant has been a Winnipeg staple for decades. Always humming with energy and filled with happy customers, tuck into big plates of French toast, shakshuka, beef brisket, corned beef hash, and, of course, their famous falafel breakfast. With tons of vegan and vegetarian options on the menu, there truly is something for everyone at Falafel Place, but our favourite part is how much heart and soul the place radiates every single day.
Nothing fancy here: just good, homemade food with a friendly staff to boot.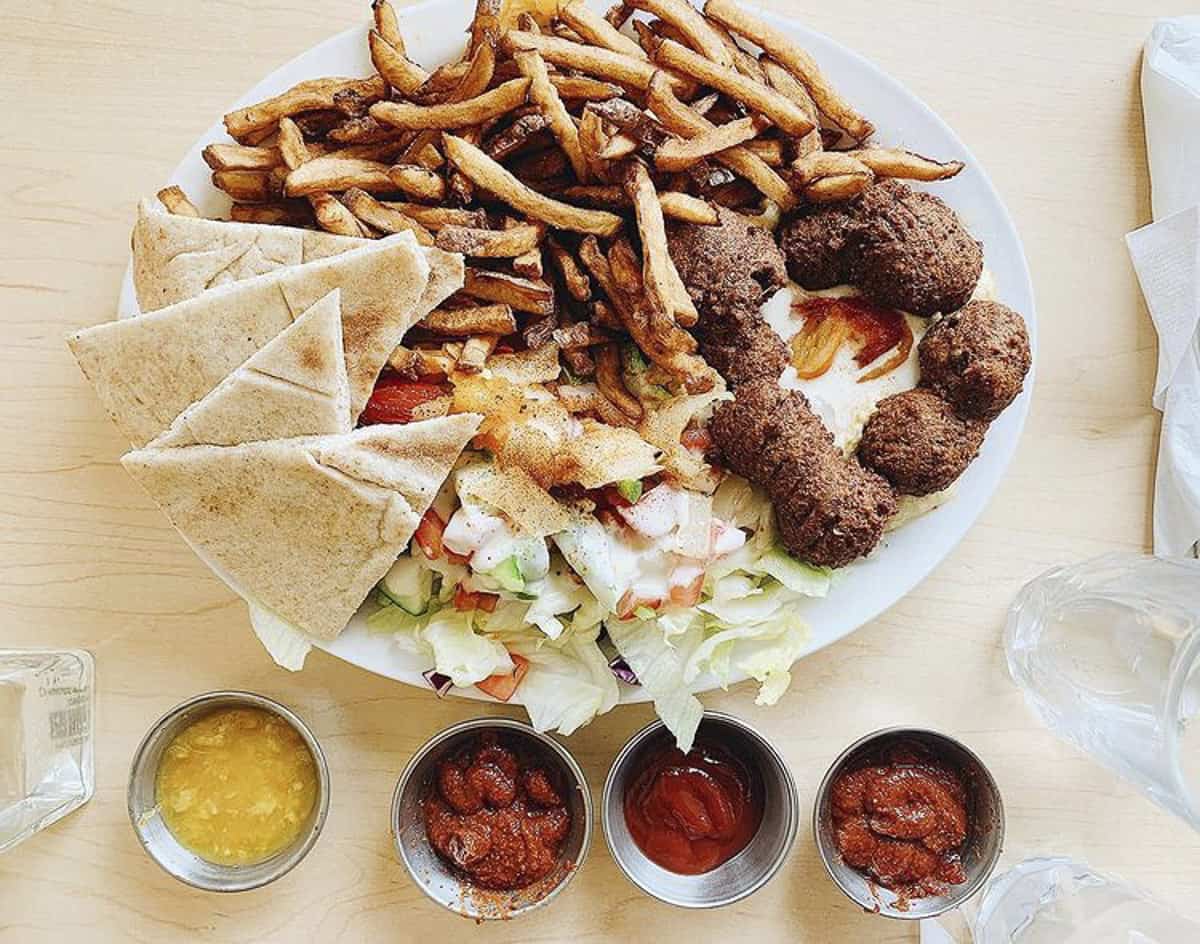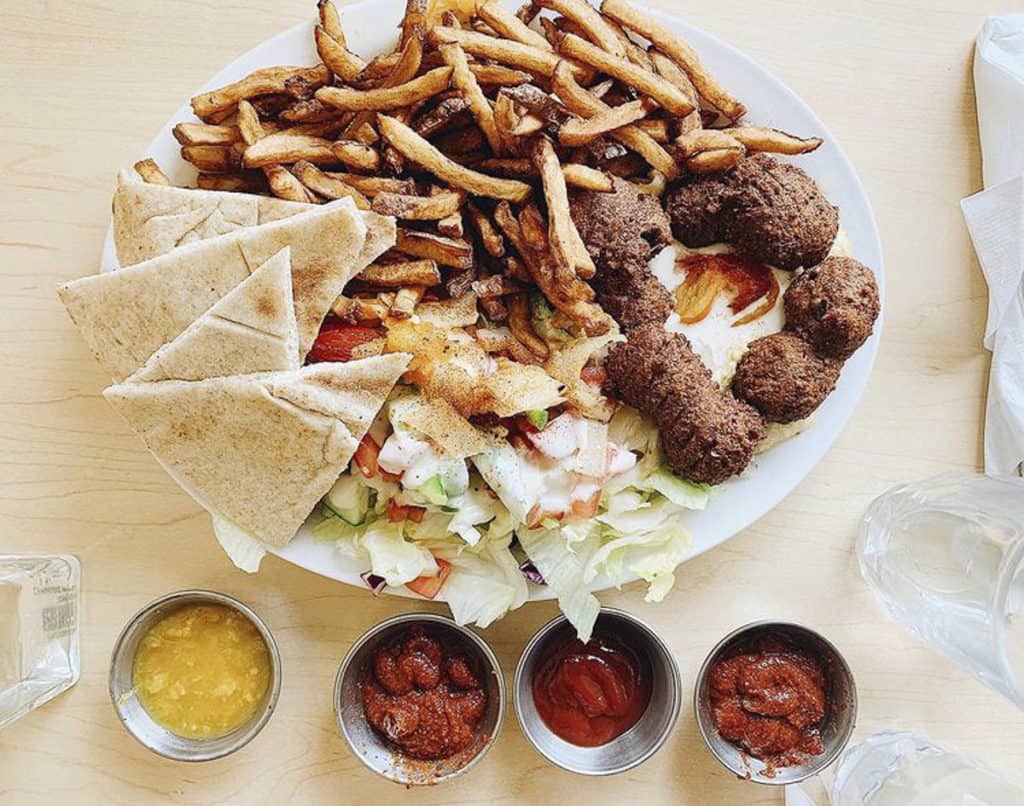 Prairie Ink Restaurant and Bakery
Location: 1120 Grant Avenue, inside McNally Robinsons Booksellers at Grant Park
Cuisine: Canadian
Price: $-$$
Found inside one of Winnipeg's most cherished bookstores, McNally Robinsons Booksellers, head to Prairie Ink for breakfast on weekends and for lunch and dinner Monday through Sunday. The menu is filled with comfort food such as brie and date grilled cheese sandwiches, salmon and shrimp pasta, and a classic French onion soup. (It also happens to be one of our fave Winnipeg coffee shops to grab some java to go with a new book!)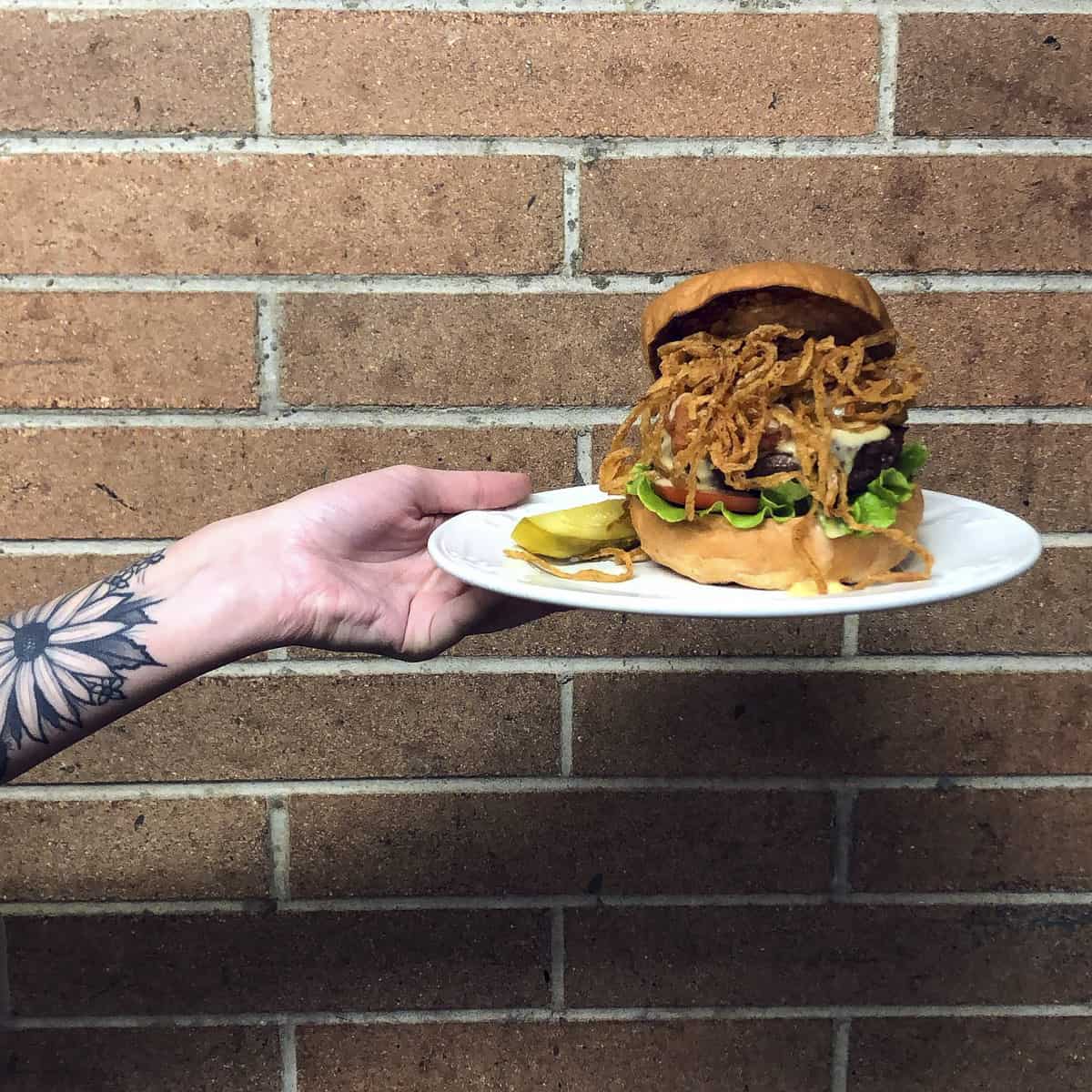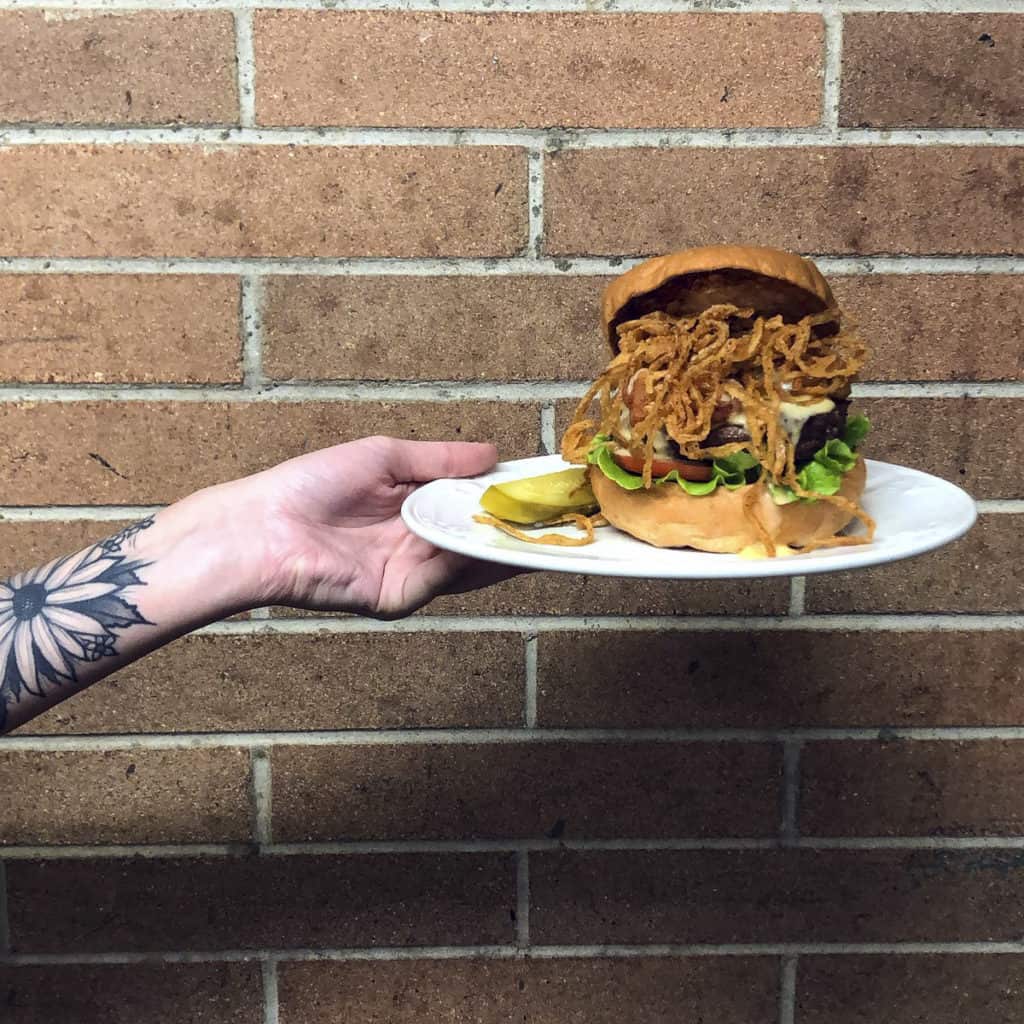 With an aim to use as many local products as possible, expect lots of fresh, in-season ingredients. Also check out the mouthwatering baked goods, all made in-house. And if you're here later in the evening, make sure to stay for one of the many events and book signings that often happen in the store!
Juneberry
Location: 531 St. Mary's Road
Cuisine: Canadian, International
Price: $-$$
Opened in 2020, Juneberry has quickly become one of St. Vital's best eateries. The bright, airy space quickly fills up for breakfast and lunch, so it's recommended to go early or to be prepared to wait a little bit for a table; in summer, try to snag one of the gorgeous patio tables!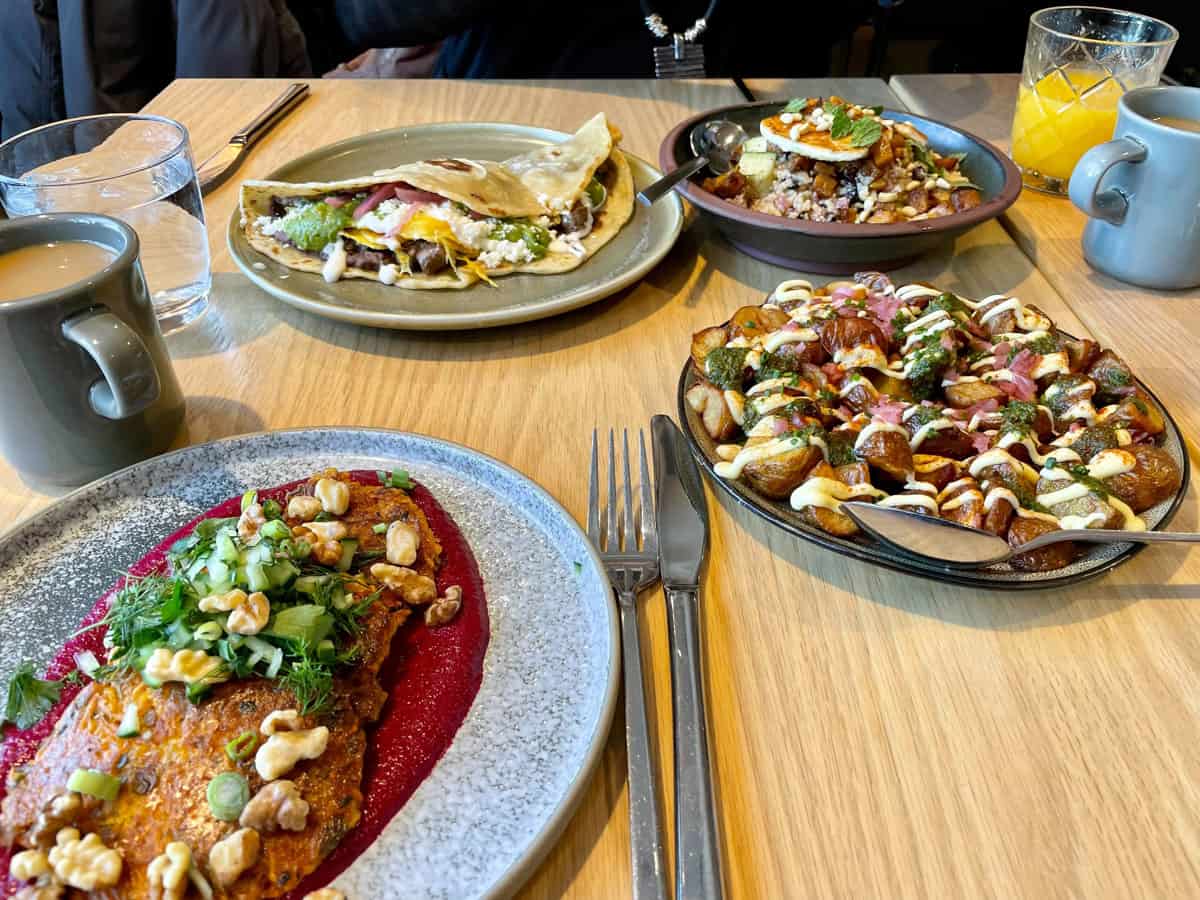 With unique, forward-thinking dishes, Juneberry's menu is filled with seemingly simple recipes such as sourdough French toast and eggs Benedict, but each meal has a tasty spin of its own. We're huge fans of the sweet potato latkes, the Honduran balaedas, and the breakfast banh mi.
Clementine
Location: 123 Princess Street
Cuisine: Canadian
Price: $-$$
One of Winnipeg's most beloved brunch spots, Clementine almost always makes the list of top restaurants in Winnipeg. Found in the Exchange District, this trendy spot has everything from braised bacon Benedict to smoked turkey chilaquiles, although even their porridge is mouthwatering.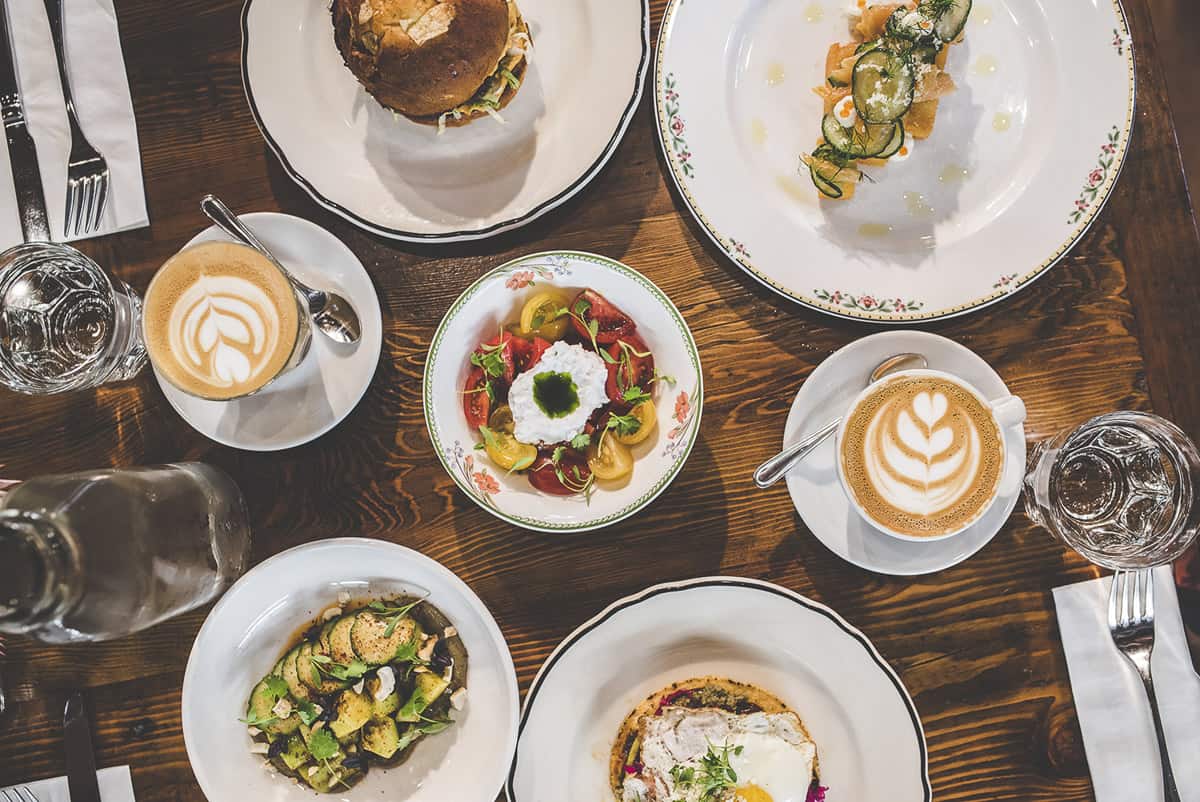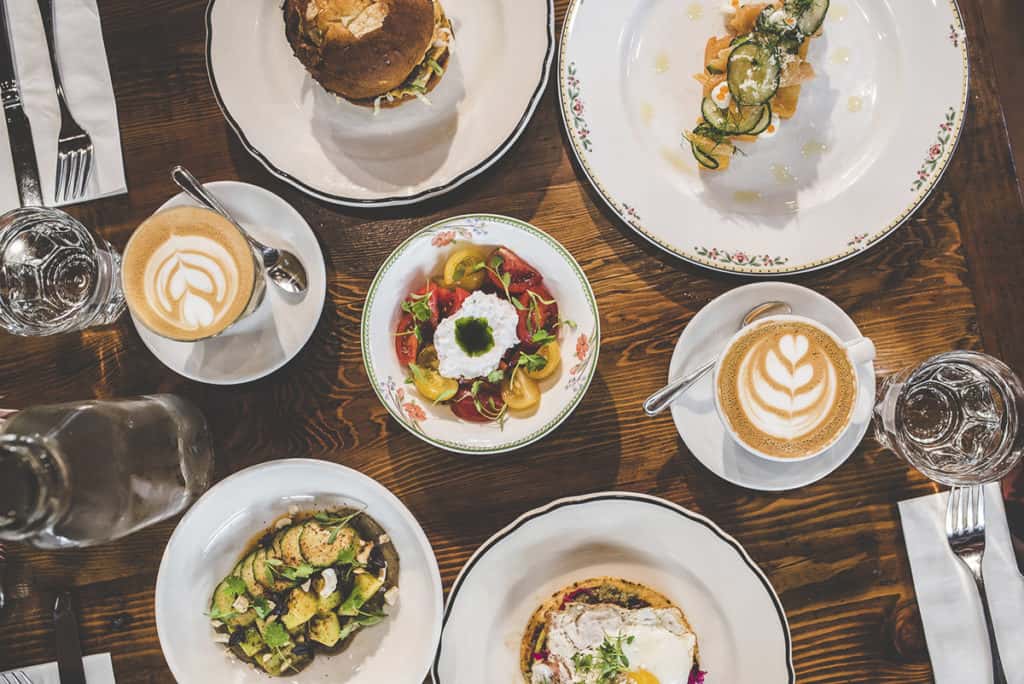 Be sure to arrive hungry because you won't be able to resist a few of their side plates, either, including tomatillo jam, lime, and ricotta toast, fried cauliflower salad, or a yogurt panna cotta. Looking to celebrate? Try one of their breakfast cocktails; our favourites are "The Morning Helper" and "The Dude".
Thida's Thai
Location: 78 Donald Street
Cuisine: Thai
Price: $-$$
This quaint Thai restaurant will have you feeling like you've stepped foot in Southeast Asia… all without leaving Winnipeg, Manitoba! There's a good selection of both northern and southern Thai cuisines, so whether you're after spicy curries, filling soups, or fresh salads, there's something here for you.
Open for lunch and dinner, we particularly love Thida Thai's lunch specials.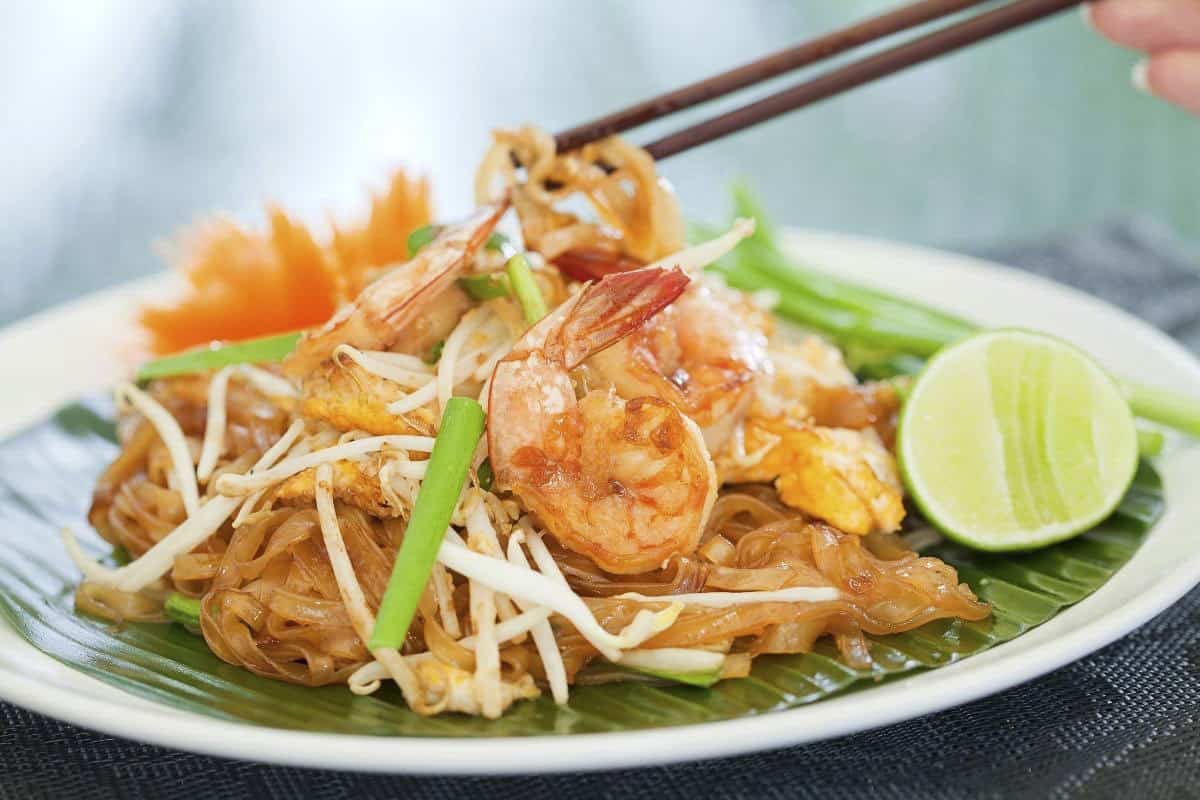 Chosabi
Location: 100 King Street A, 520 Portage Avenue, 1194 Taylor Avenue
Cuisine: Asian
Price: $-$$
Perfect when you're after a quick bite to eat, Chosabi's three locations around Winnipeg serve delicious burritos and poké bowls with Asian flavours. Choose from a base of sushi rice or rice noodles and add whatever your heart desires, whether that's flavours from Japan, South Korea, or China.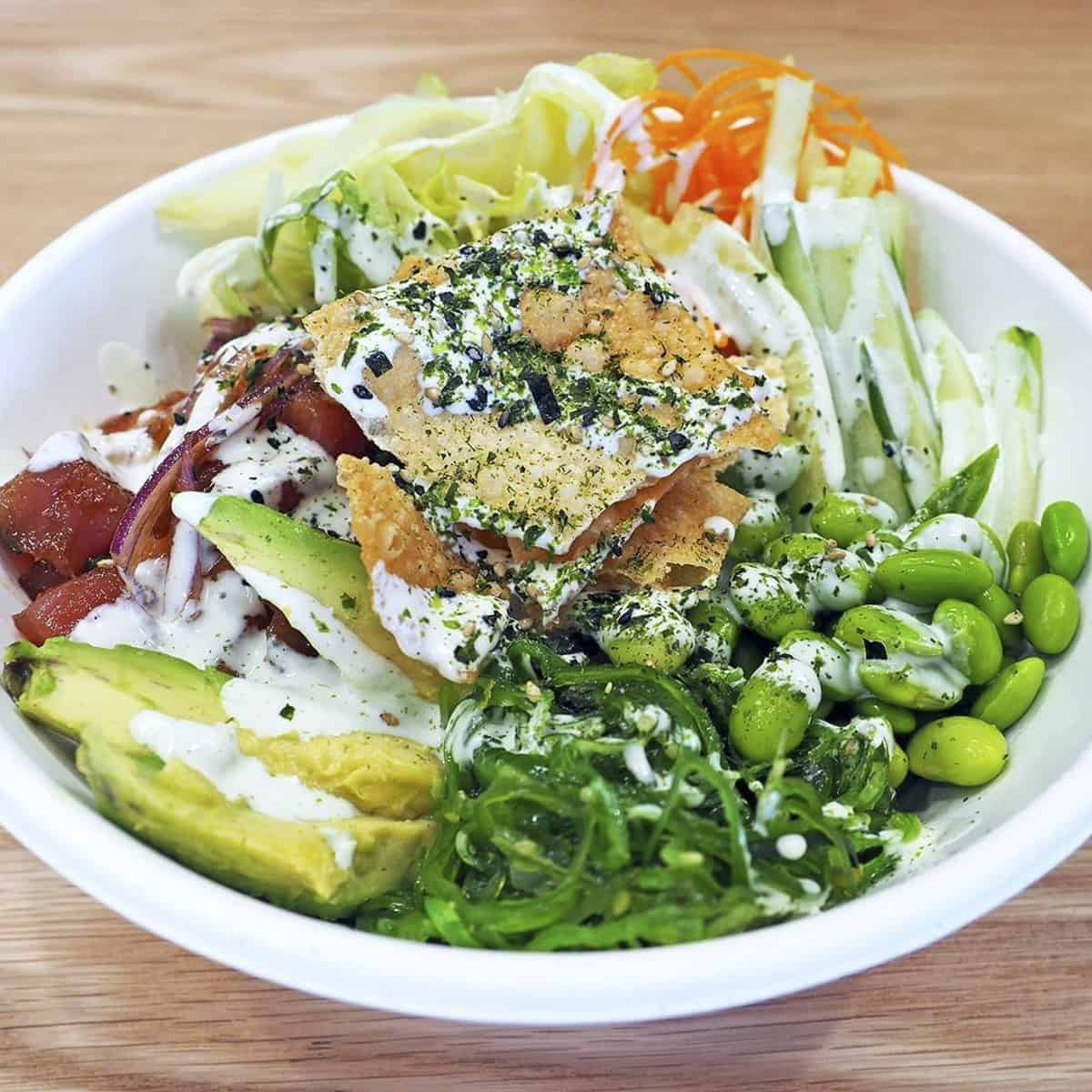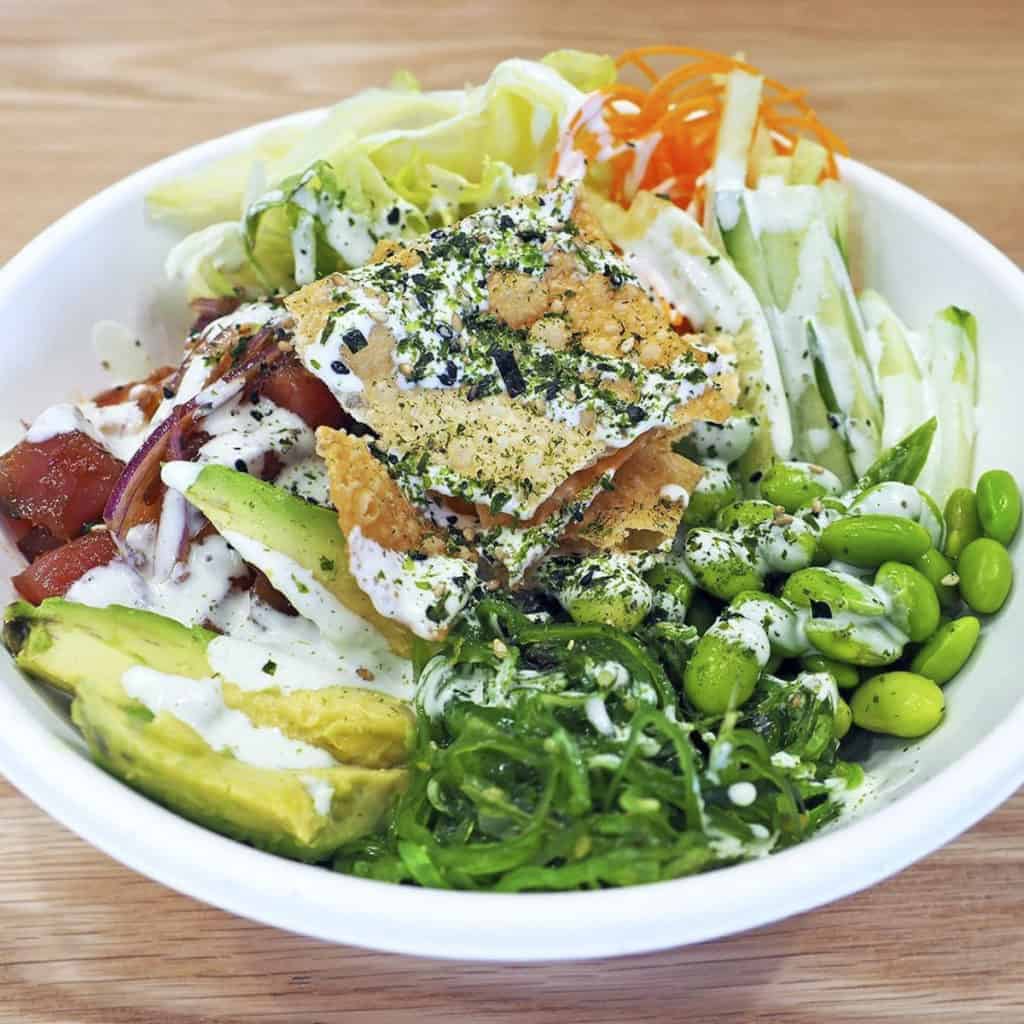 You can also go for one of their classic bowls or classic burritos; we love the Jumping Shrimp burrito and the K-Pop bowl.
The Grove Pub and Restaurant
Location: 164 Stafford Street
Cuisine: British, Pub food
Price: $-$$
A neighbourhood favourite, The Grove has a long history of serving delicious food, a tasty pint, and friendly service. This classic watering hole that's reminiscent of a British pub – complete with Premier League Football on the telly – has an amazing array of beers on tap, including a lot of offerings from local breweries. It also makes our list of top pubs and bars in Winnipeg!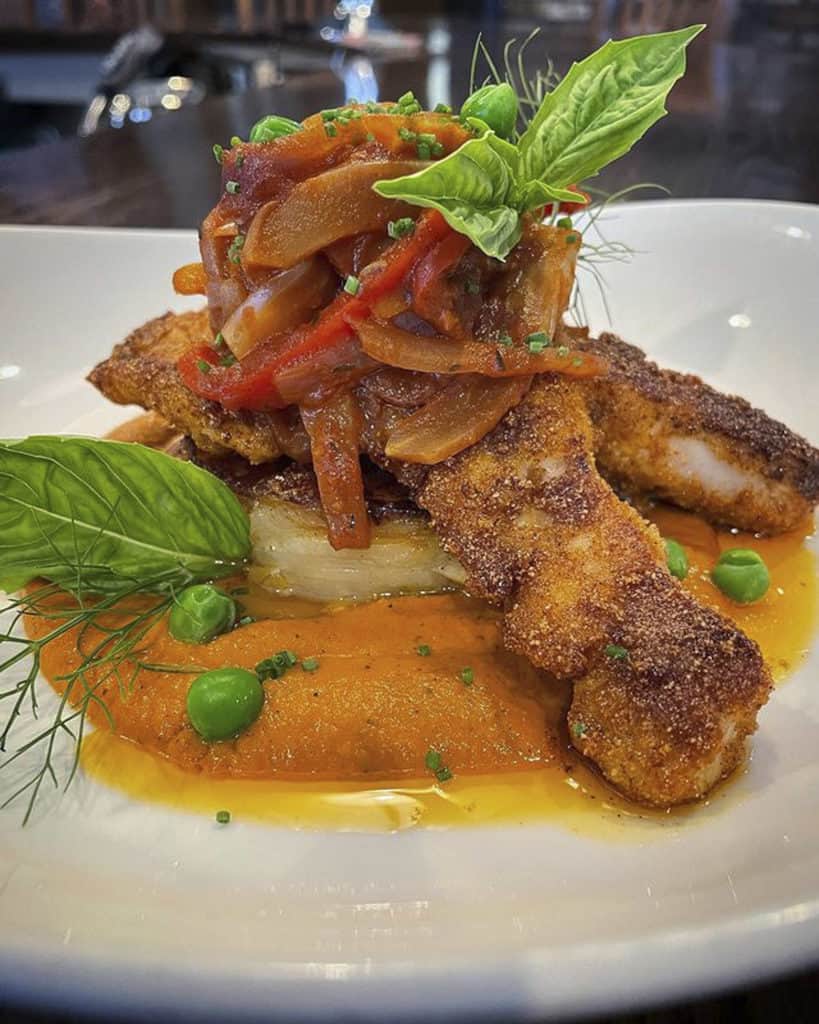 While all their meals are top-notch, we highly recommend their burgers; we believe they're some of the best in the city. Open for lunch, dinner, and late-night drinks.
King + Bannatyne
Location: 100 King Street D
Cuisine: Sandwiches
Price: $-$$
"The Sandwich Shop on the Corner" is located, literally, at the corner of King Street and Bannatyne Avenue, and has been an Exchange District favourite since it opened. With a trendy, industrial interior, the King + Bannatyne creates some of the most delicious and unique sandwiches in the province.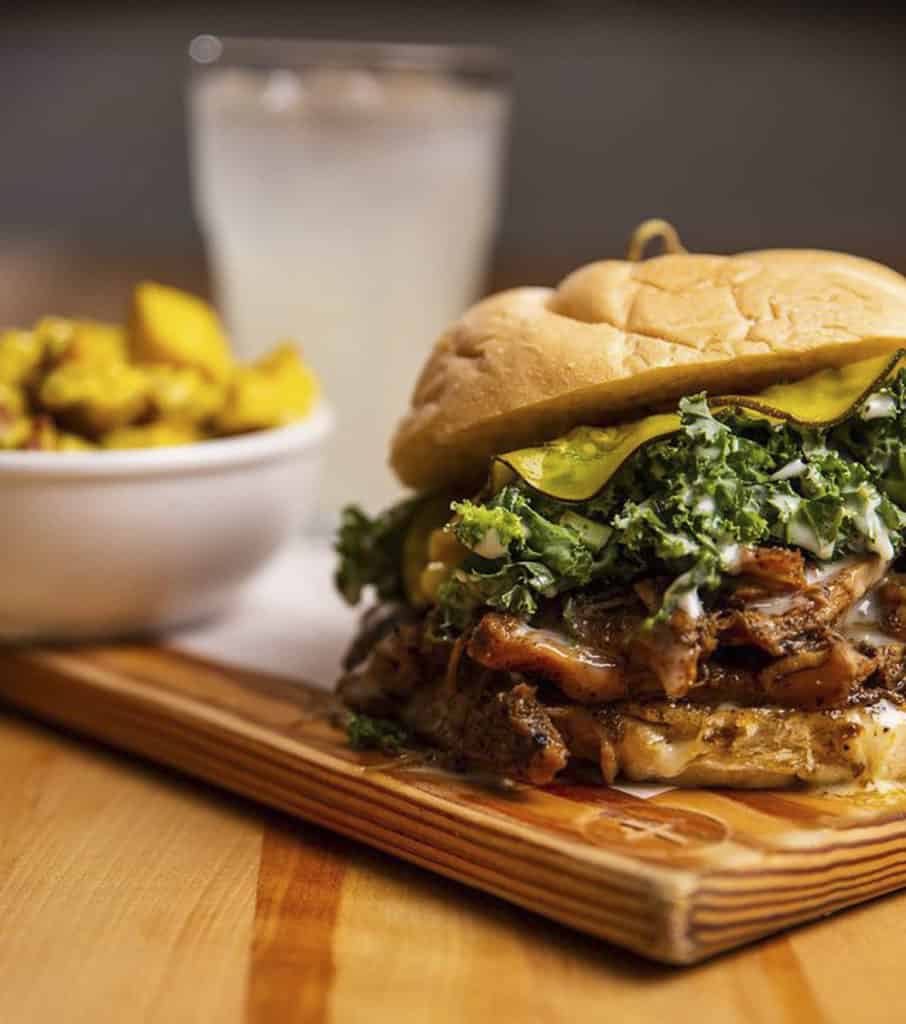 The attention to detail is spectacular; their brisket is brined for seven days in-house, for example, while all of the sauces are house-made. Vegetarians will love the jalapeño, pineapple, and BBQ jackfruit sandwich, while meat-eaters will drool over the river city brisket or the smoked buffalo chicken.
Marion Street Eatery
Location: 393 Marion Street
Cuisine: Canadian, Comfort Food
Price: $-$$
Marion Street Eatery's tagline is: "Good food made simple." Consistently ranked as one of the best restaurants in Winnipeg, expect familiar dishes with a home-cooked taste that will instantly make you say, "Mmm."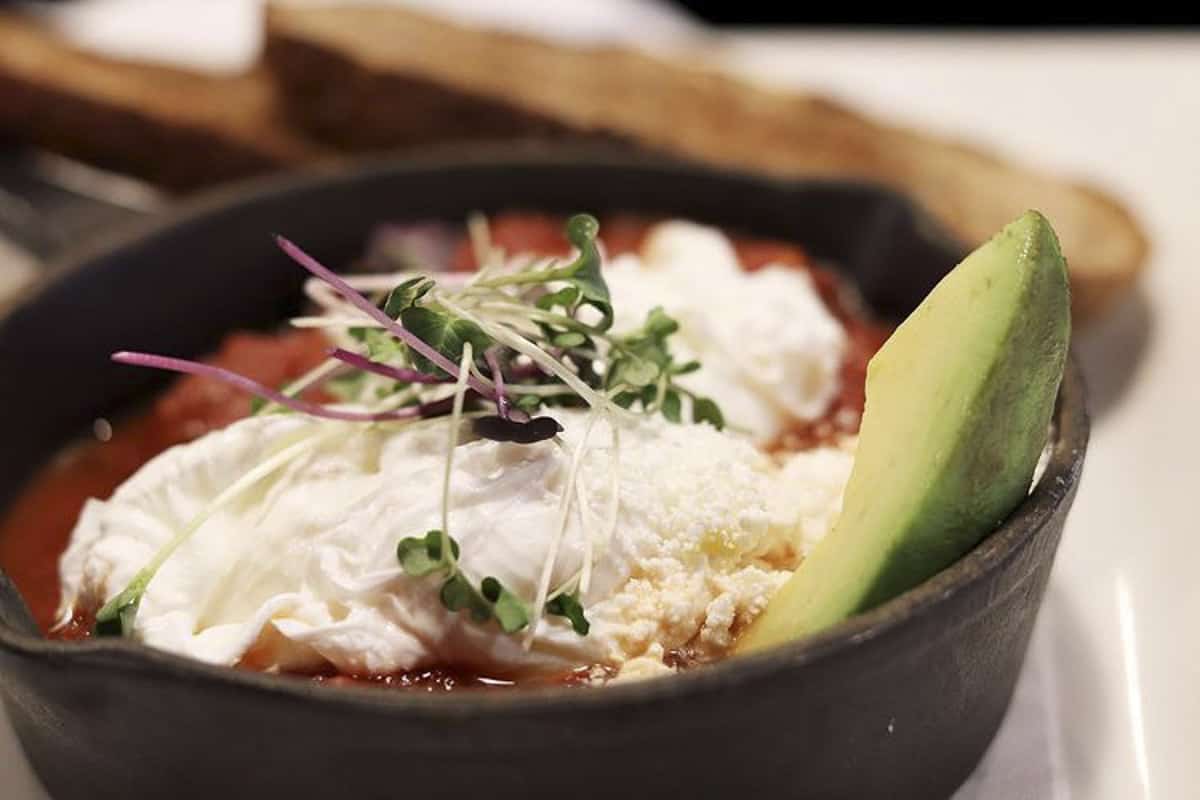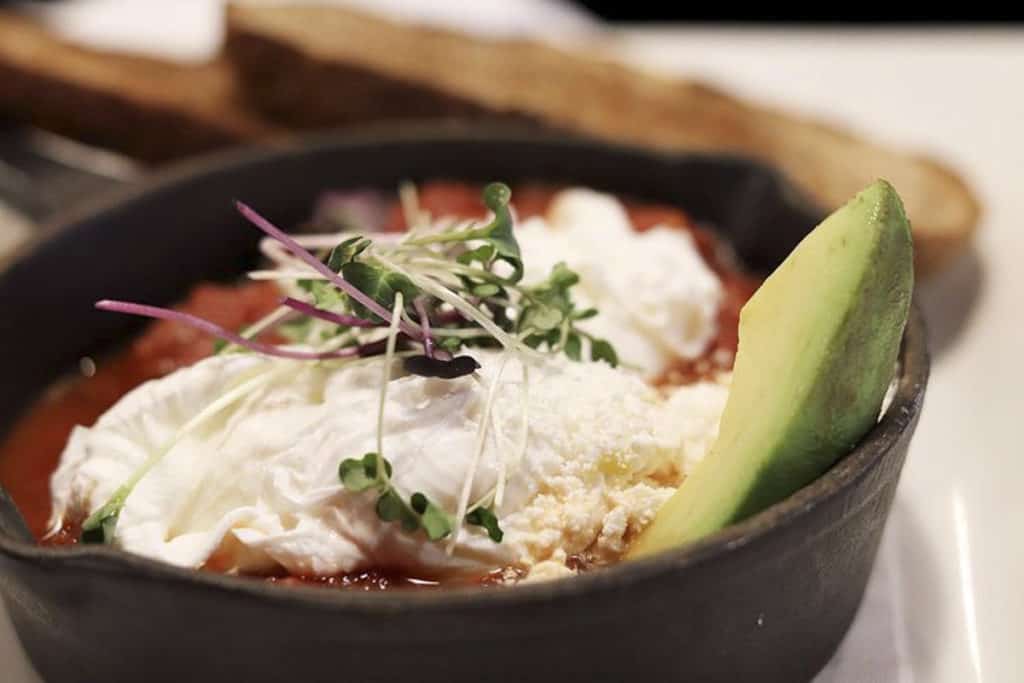 For breakfast, try the Bannock Benny or the Whisky Apple Pancake Bowl, while lunch is all about hearty plates like chicken pot pie, mac and cheese, and brisket hash. Trust us. You'll want to add this place to your list.
Hargrave Street Market
Location: True North Square, 242 Hargrave Street
Cuisine: Italian, Japanese, Canadian, Mexican
Price: $-$$
If you're on the search for a fantastic meal but aren't sure what you feel like eating, Hargrave Street Market might be the place for you. Whether you're after seafood, ramen, tacos, pizza, a burger, a local beer, or just a good cup of coffee, this downtown food hall is ideal for a food truck-style experience… but indoors. The cozy atmosphere makes for one of our favourite dining experiences in the city. In fact, we love it so much that we wrote an entire guide to Hargrave Street Market!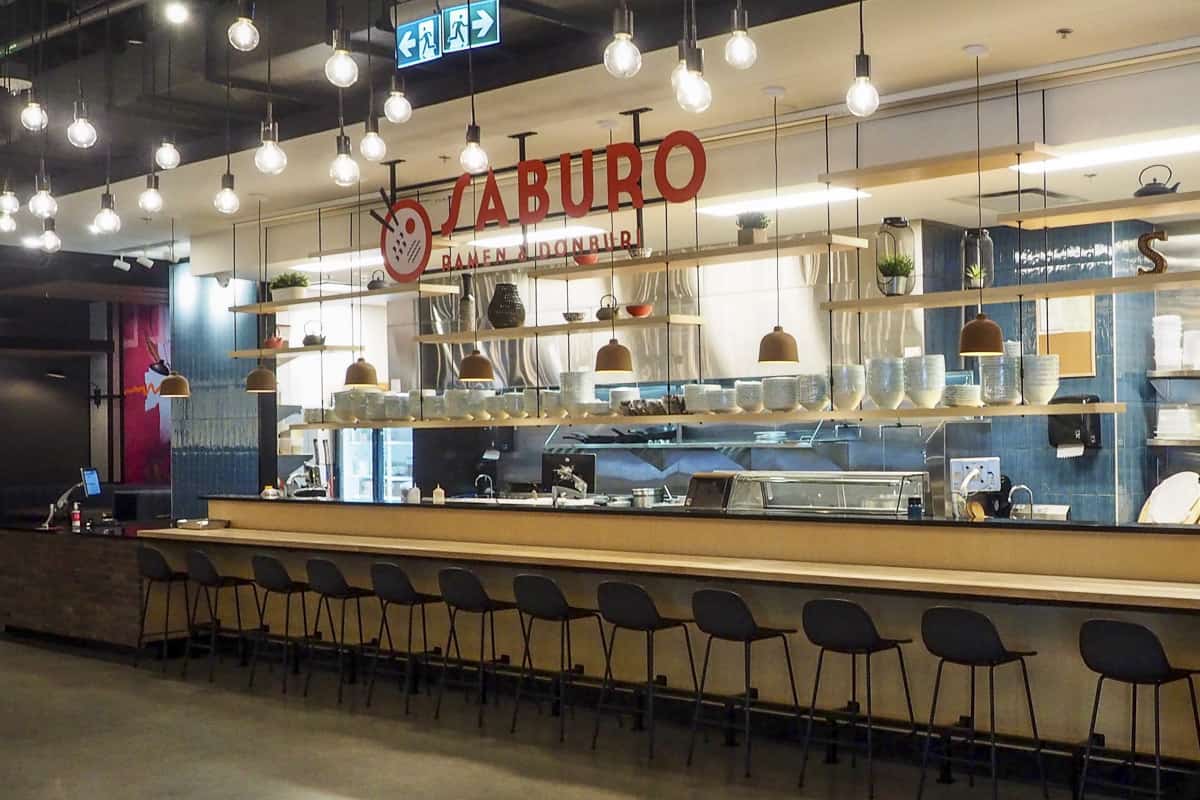 Make sure to check out the fully-stocked Italian grocery on the main floor, too! It's open all day, so head here for breakfast, lunch, dinner, or just a snack or a drink (perfectly located if you're on your way to a Jets game for the evening).
The Forks Common
Location: 1 Forks Market Road
Cuisine: International
Price: $-$$
We don't keep any secrets here at Road Trip Manitoba… we love The Forks! Not only is it a fantastic place to shop, see live entertainment, and meet friends, but it's also a wonderful spot for grabbing a meal. Whether you're after lunch or dinner, The Forks Common has something for you; their restaurants include pizza, burgers, steak, Mexican, American, Caribbean, Japanese, and so much more.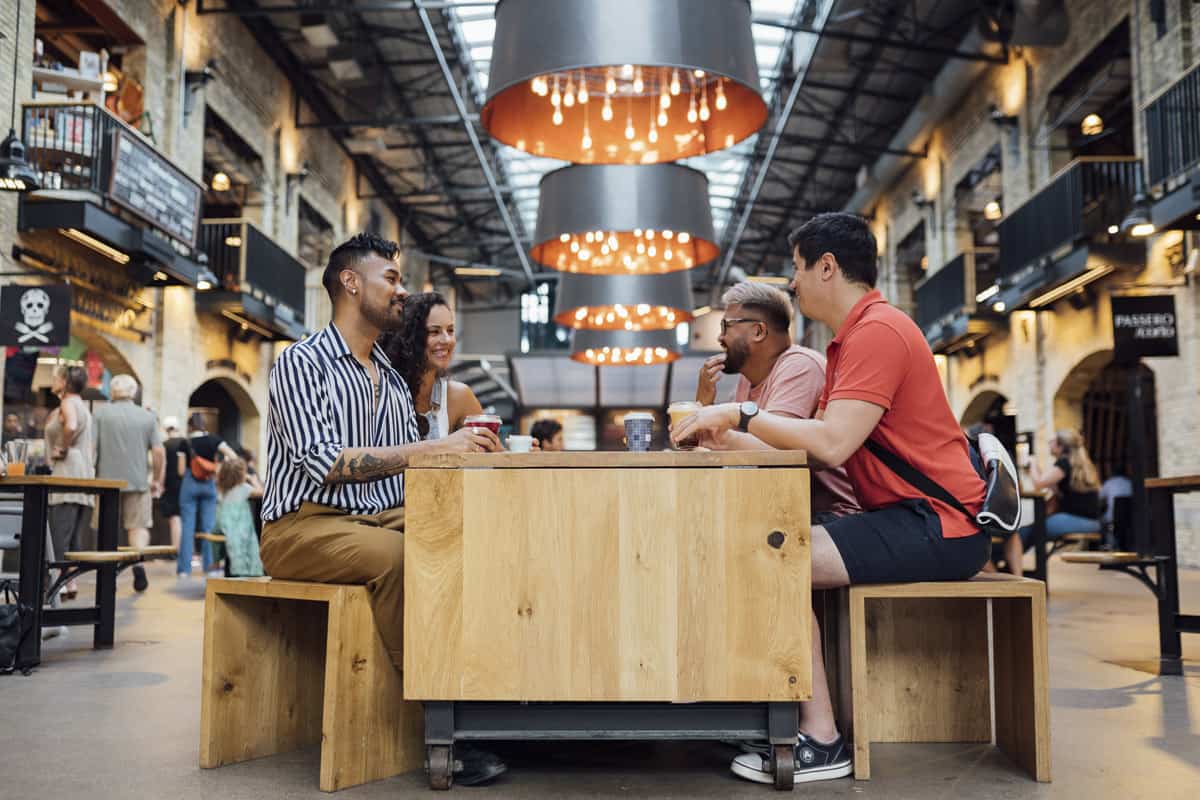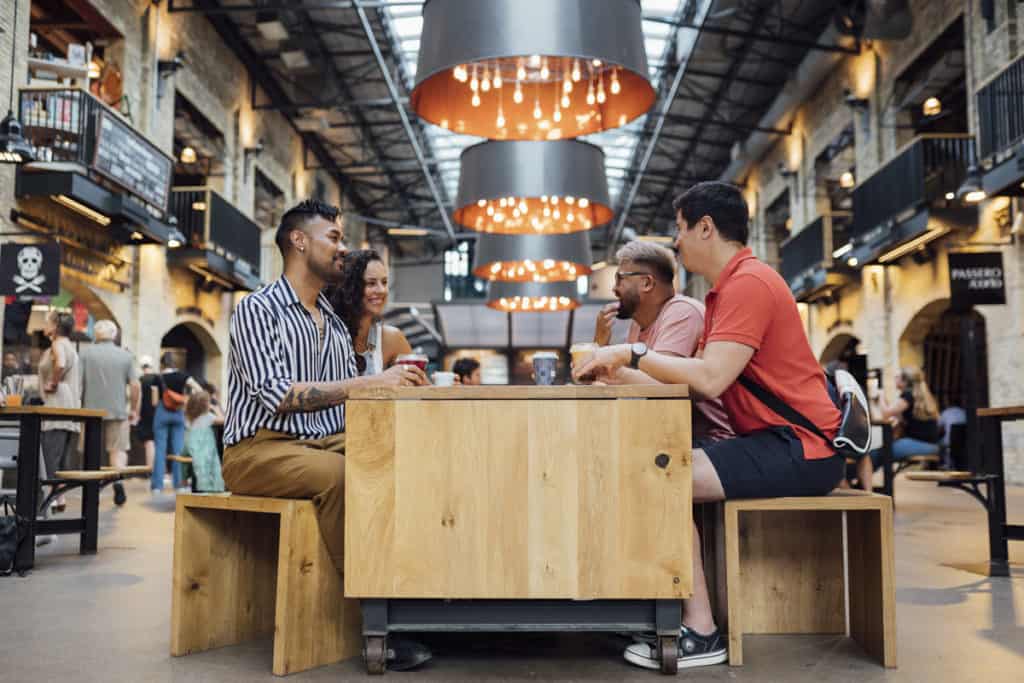 The Common bar also serves 20 selections of beer on tap as well as a wide range of wines from around the world. So choose your meal, pick your drink, and grab a spot at one of the tables in the main space. We guarantee you'll love the atmosphere just as much as the food.
The Best Restaurants in Winnipeg for Dinner
Sous Sol
Location: 22-222 Osborne Street
Cuisine: Canadian, Contemporary, Sharing plates
Price: $$$
If you didn't know where to look, you might miss Sous Sol; this basement restaurant has a rustic-chic, cave-like atmosphere that really comes alive by candlelight. Cozy up with friends or family over a few shared plates, all of which are sure to impress with their locally sourced ingredients and fresh take on classics.
The cocktail menu is one of the best in the city, and because the restaurant is known for its incredible selection of rums, don't miss out on one of its signature rum libations. Reservations are recommended.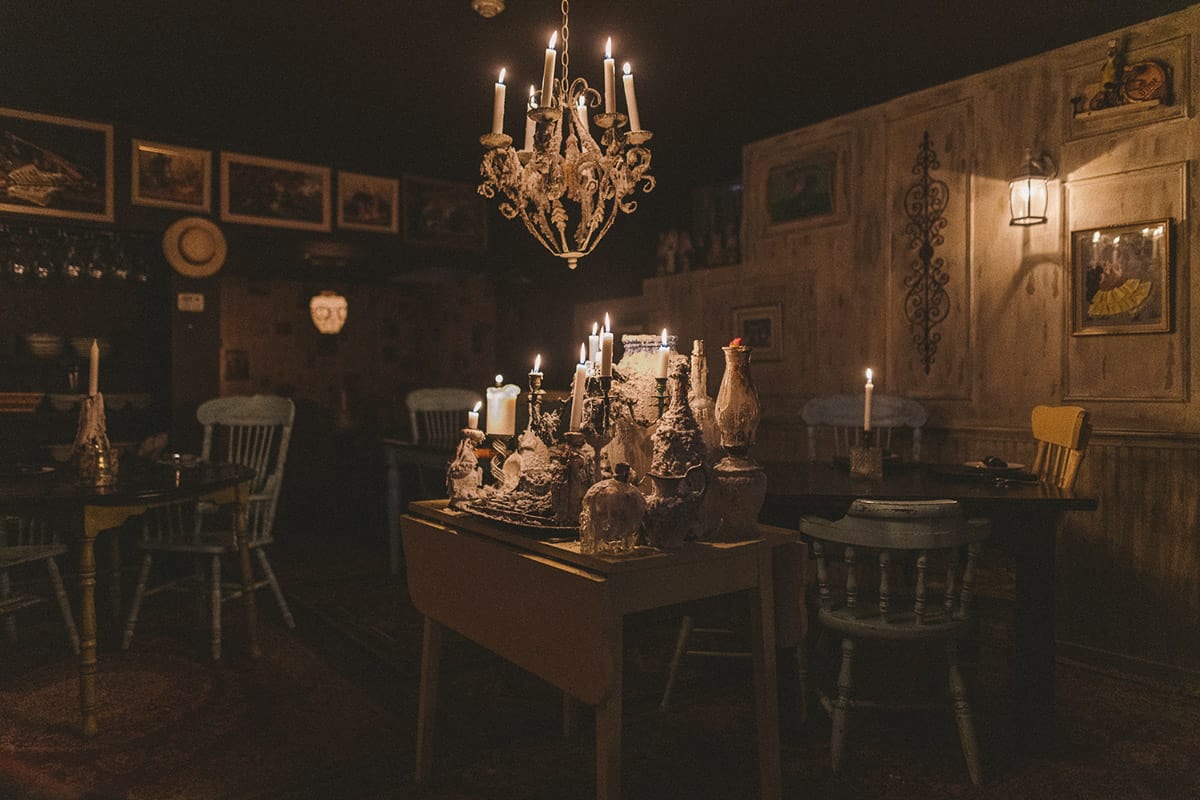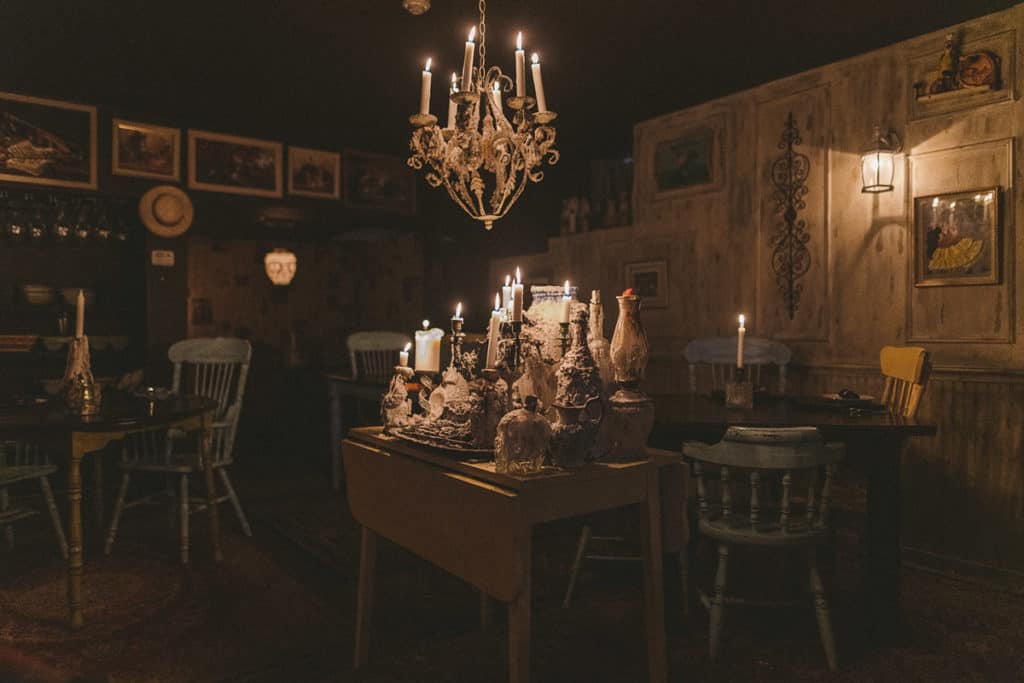 Pizzeria Gusto
Location: 404 Academy Road
Cuisine: Italian / Pizza
Price: $$$
With one of the best atmospheres in the city, Pizzeria Gusto is a River Heights favourite. Open for lunch and dinner, there's nothing like the candlelit, cozy vibe you get if you visit in the evening.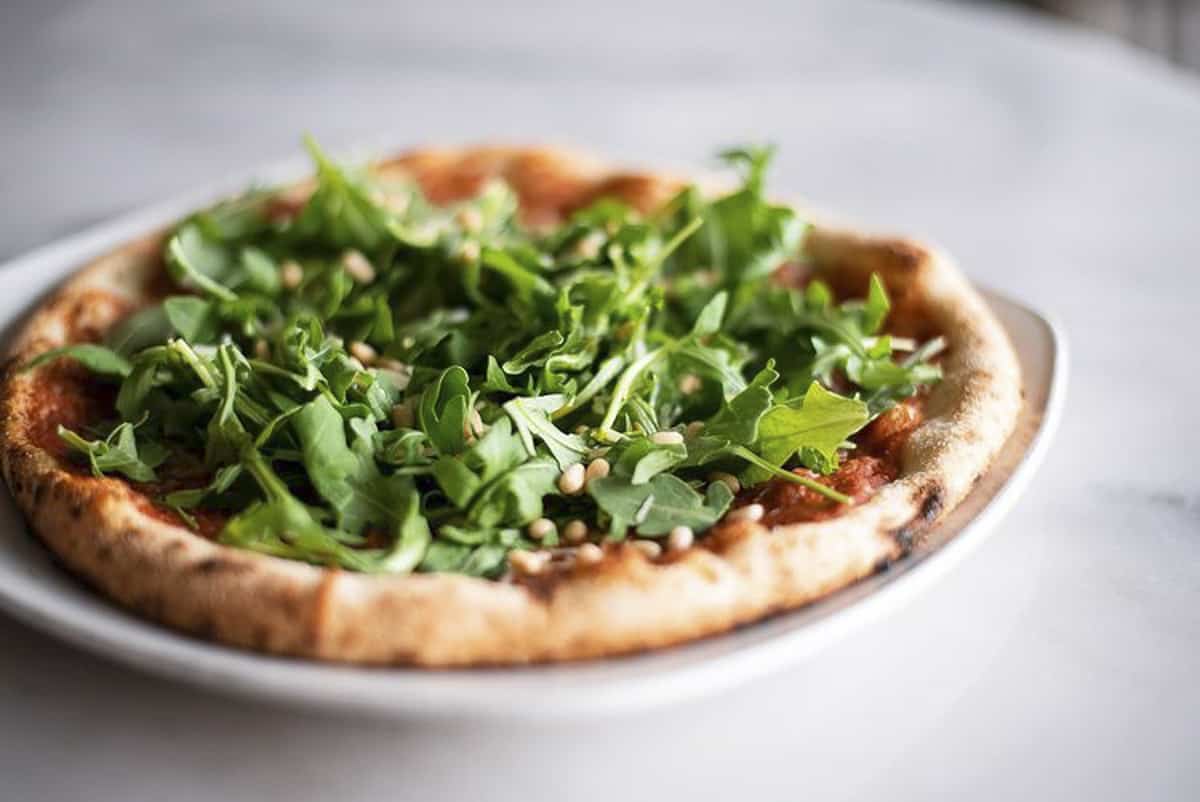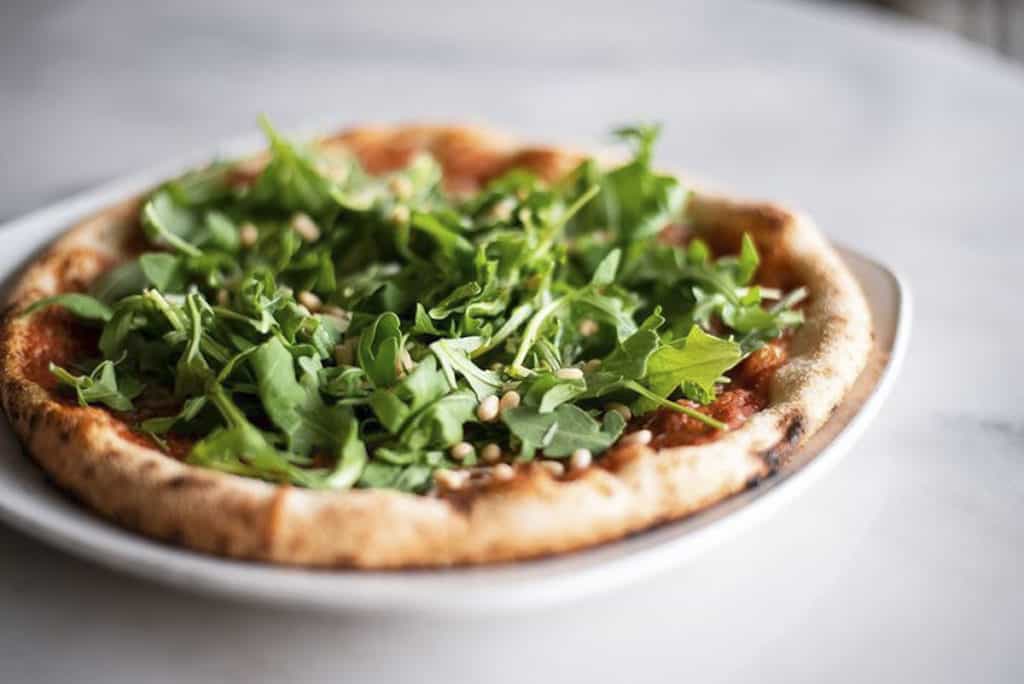 While the wood-fired pizzas are the obvious draw (they have some of the most delicious pizza in Winnipeg) – we love the Ryall and the Sinatra – don't skip the primi dishes, the salads, or the secondi plates. The roasted Brussels sprouts are phenomenal, for example, as are the house-made meatballs… and you must save room for pasta and dessert!
Miss Christine's Kitchen
Location: 611 Archibald Street
Cuisine: Jamaican
Price: $-$$
Exploring Winnipeg restaurants means exploring the diversity of flavours that make up the city's culinary landscape. And if you're in the mood for Caribbean flavours, Miss Christine's Kitchen is definitely the place for you!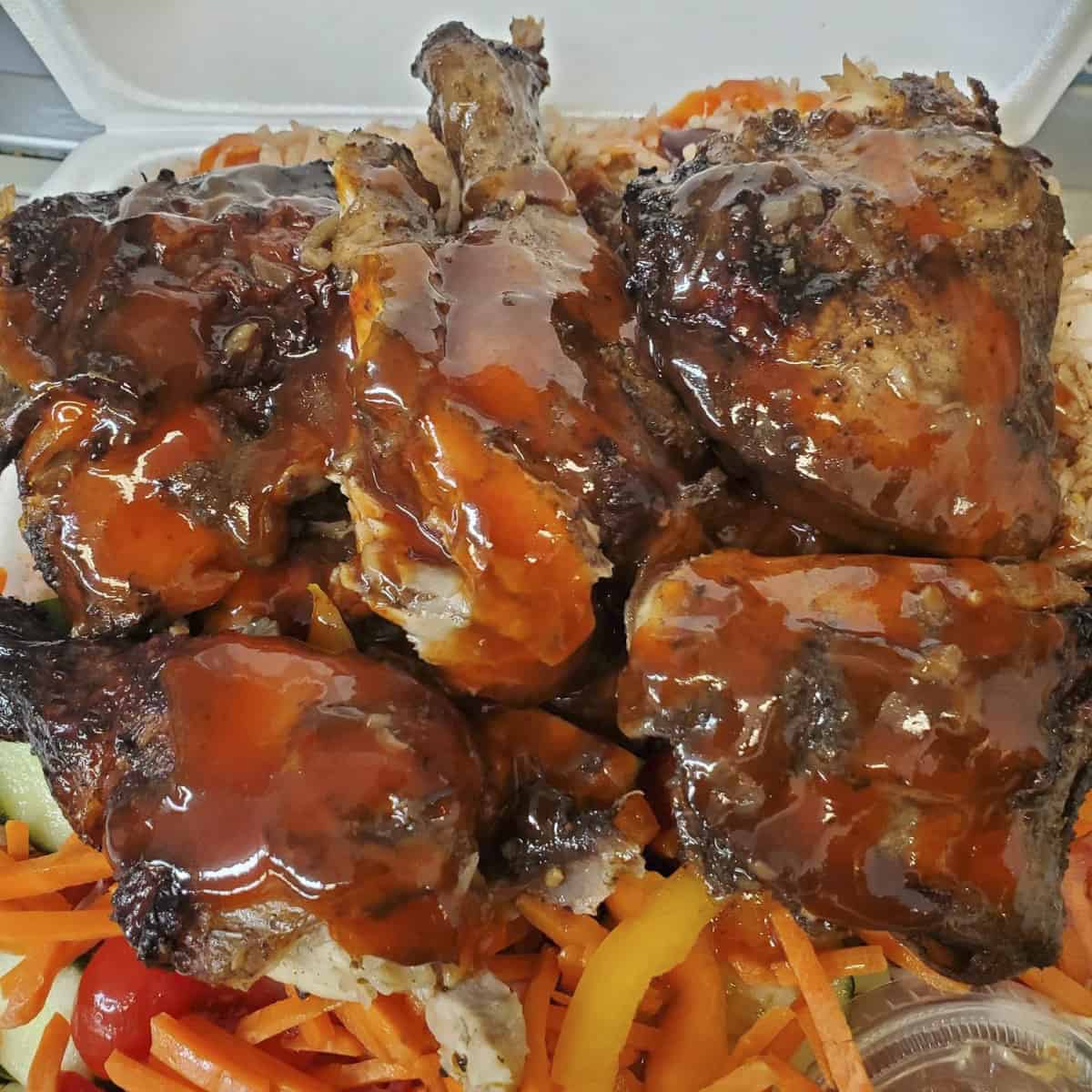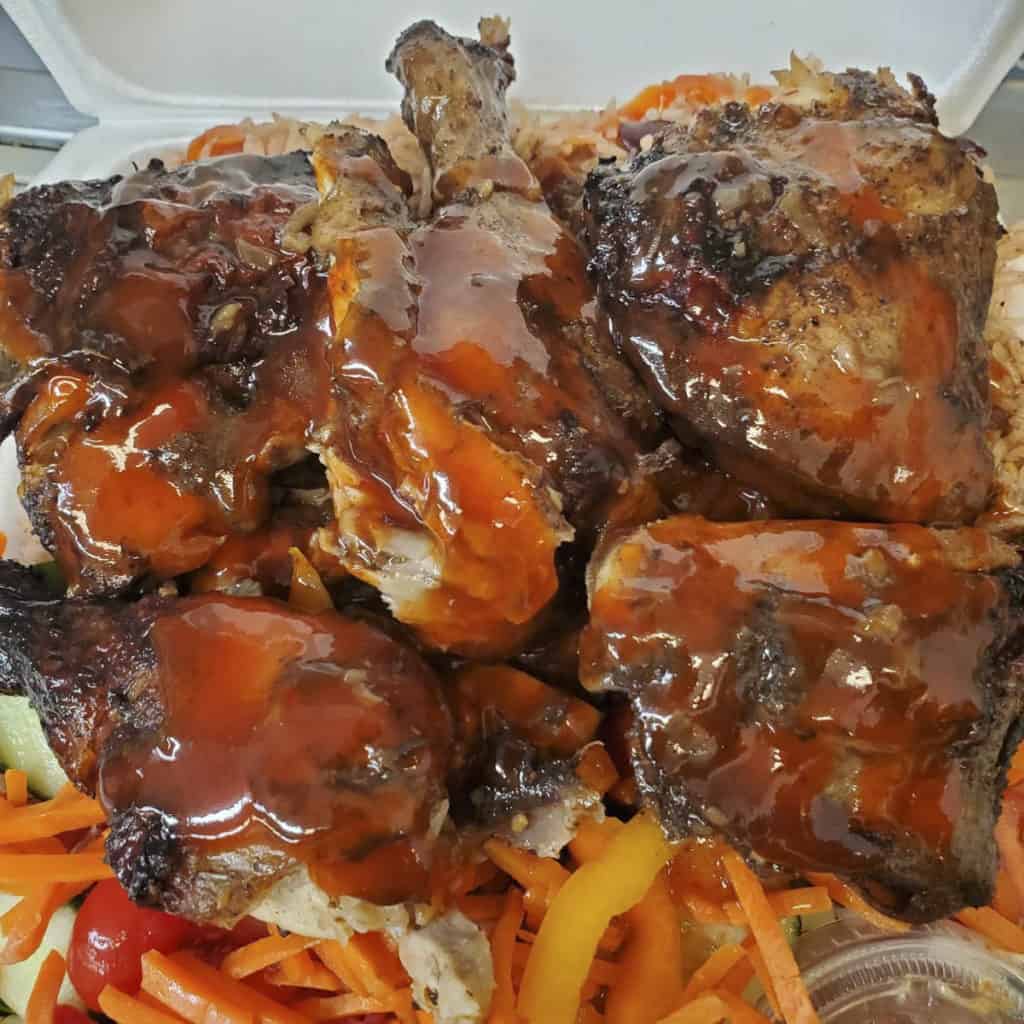 Christine Pattison is passionate about serving authentic Jamaican food in the heart of Winnipeg. She allows people who may not have had the chance to visit her home country to taste just how incredible authentic jerk chicken, oxtail, pepper shrimp, and ackee and saltfish are. Head here for a warm meal made with love.
Deer + Almond
Location: 85 Princess Street
Cuisine: International, Sharing plates, Set menu
Price: $$$
This trendy, always-bustling restaurant has won a ton of accolades since opening, and it's known for its fresh take on globally-inspired cuisine as well as its homestyle cooking.
Found in the energetic Exchange District, Deer + Almond's chef Mandel Hitzer creates seasonal set menus that reflect the local land; the flavours of Manitoba influence and inspire each dish. There's also an exceptional wine list to choose from. Reservations are highly recommended.
Hy's Steakhouse
Location: Richardson Building, 1 Lombard Place, Main Floor
Cuisine: American / Steak
Price: $$$-$$$$
Head to Hy's Steakhouse for a traditional, upscale steakhouse environment that's sure to impress. With some of Canada's freshest seafood and highest-quality beef, this downtown restaurant is perfect for special occasions and old-world charm.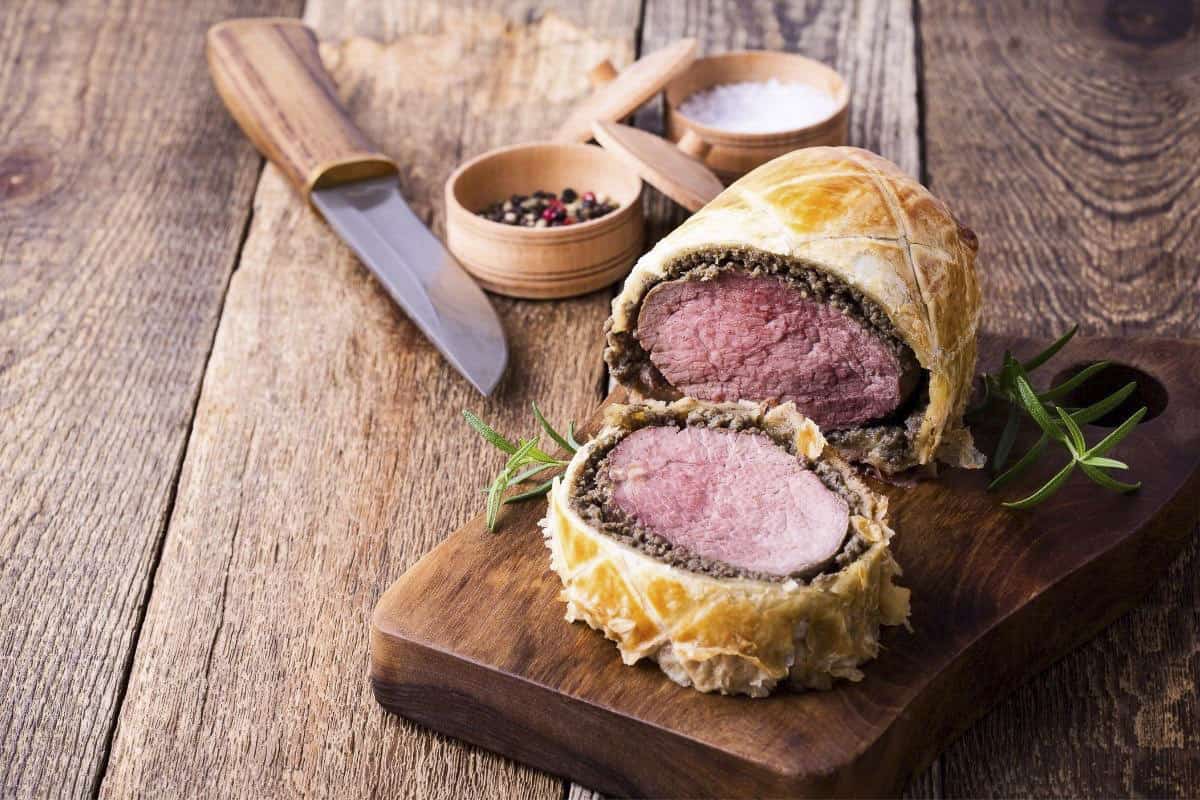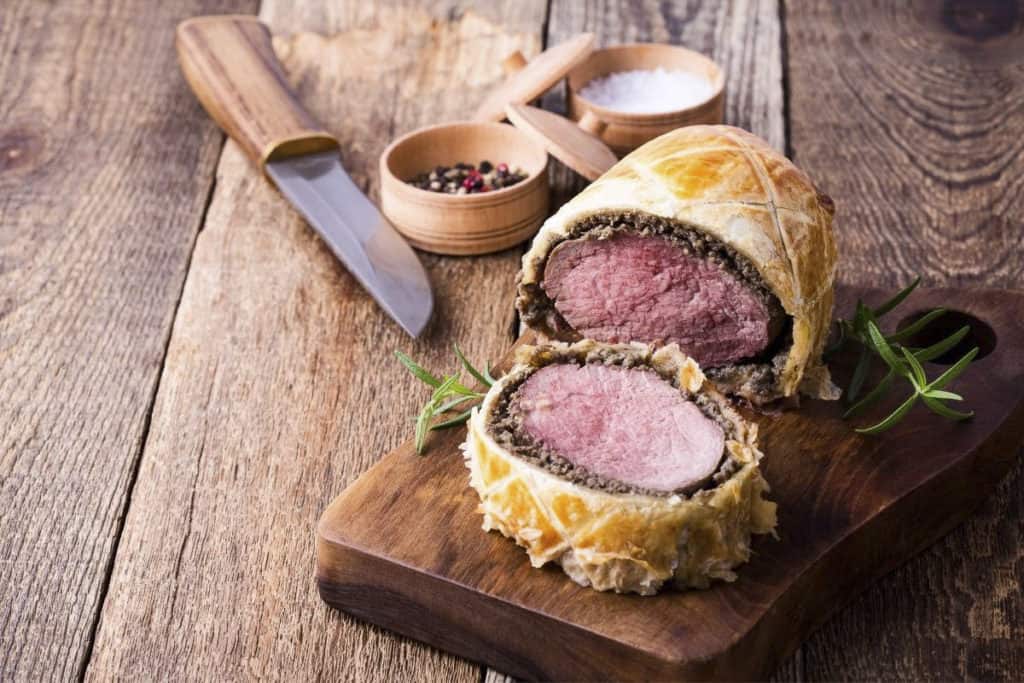 Expect exceptional service, an extensive wine and cocktail list, and, you guessed it, unbelievable menu choices, whether you're after a porterhouse, filet, New York strip, or even a dry-aged bone-in rib steak. The menu also includes Beef Wellington with foie gras, citrus-glazed sablefish, and table service for items such as Steak Diane or Bananas Foster. No matter what, it's a meal you'll always remember!
Enoteca
Location: 1670 Corydon Avenue
Cuisine: Italian, Contemporary, Sharing plates
Price: $$$
Small but mighty, Enoteca is one of the restaurants in Winnipeg that packs a real punch. It's one of our favourites on this list and one where we'd take someone if it was their first time to Winnipeg. Chef Scott Bagshaw is famous in Winnipeg for his award-winning menus, and as owner of three of the city's best restaurants, he knows what he's doing.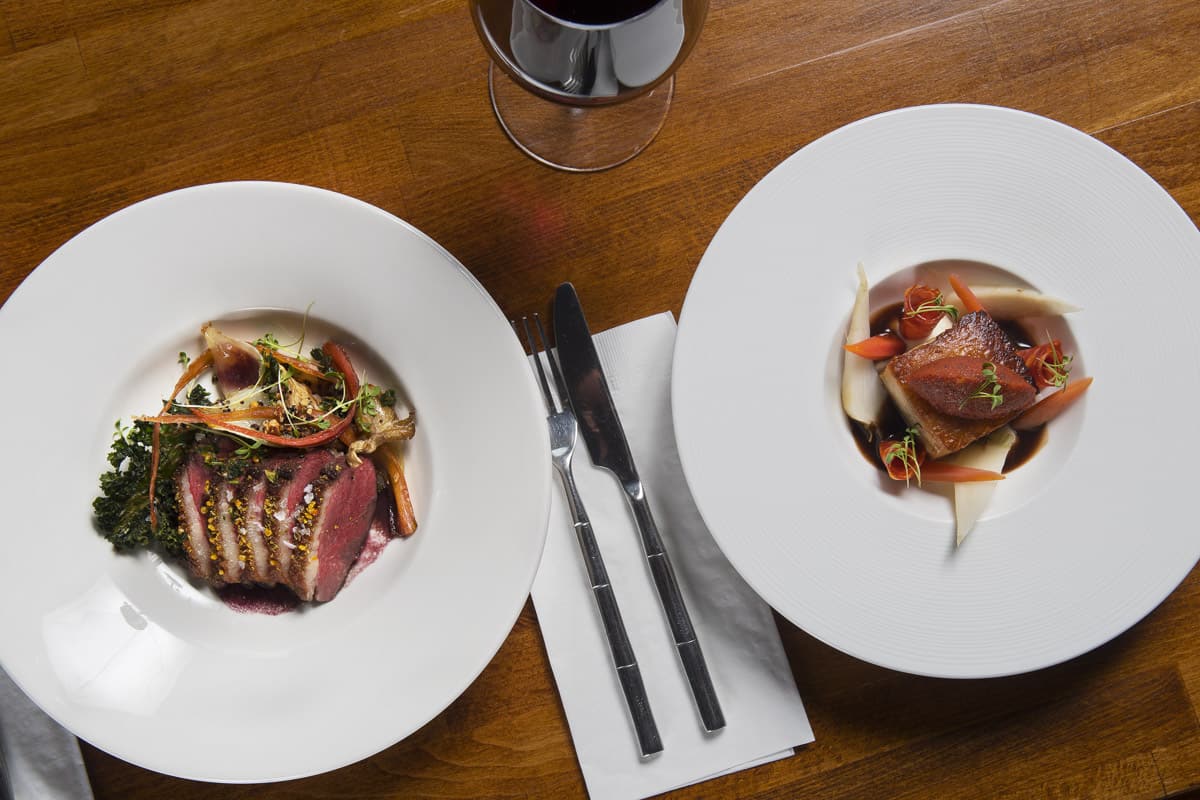 Our favourite plates include the warm cauliflower with gruyere and citrus, the "tuna sandwich", and the mouthwatering fried buttermilk chicken with black garlic ranch and creme fraiche. With a suburb wine list and a welcoming atmosphere, don't be shocked if, like us, you start thinking of any excuse to visit Enoteca. Reservations are highly recommended.
Passero
Location: 774 Corydon Ave
Cuisine: Italian, Sharing plates
Price: $$$
Please note: Passero used to be located inside the Forks, but has now moved to 774 Corydon Avenue. It will reopen sometime in the summer of 2023.
Another of Chef Scott Bagshaw's restaurants, Passero beautifully blends Italian cuisine with Canadian flavours for a modern, fresh menu that delights every single time. The cozy, candlelit restaurant makes for the perfect date night or evening out with friends.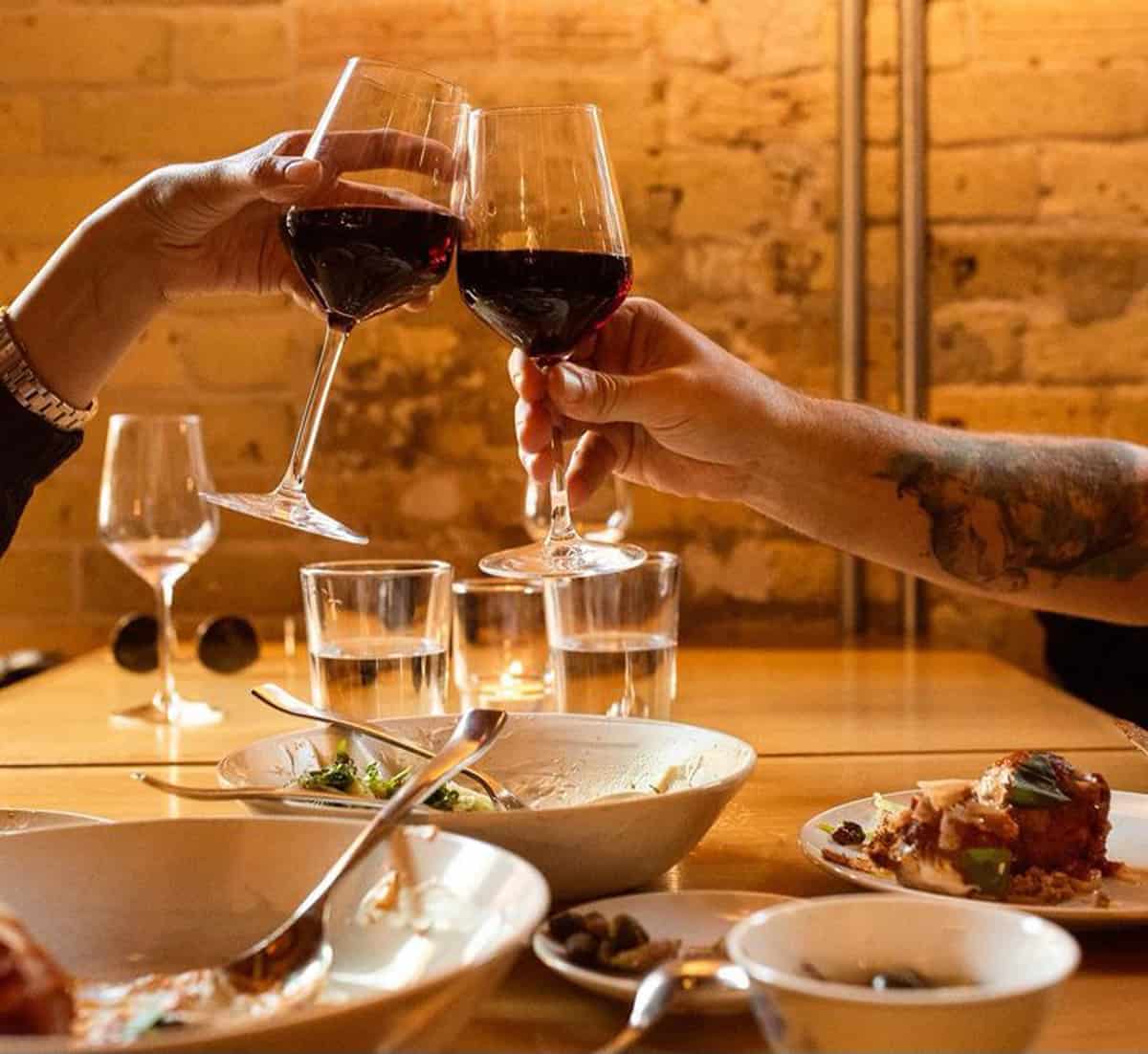 While there's no way to pick favourites on the menu – everything is just that good – we'd recommend first-time visitors try the burrata with basil pesto, the Spanish octopus, and the Canadian lobster carbonara. Also, save room for the lemon mascarpone cheesecake with warm lavender butterscotch or the dark chocolate tart with peanut butter dulce de leche and sea salt. Run, don't walk to Passero (but make sure you have a reservation)!
Cafe Carlo
Location: 243 Lilac Street
Cuisine: Italian
Price: $$-$$$
A true institution and one of the best Italian restaurants in Winnipeg, Cafe Carlo has been serving happy customers for decades. Found in the heart of Little Italy, this unpretentious Italian restaurant is home to some of the tastiest pastas in the city (the Fett Chile is a universal favourite). Family-owned and operated, the staff is known for their friendly, welcoming attitudes.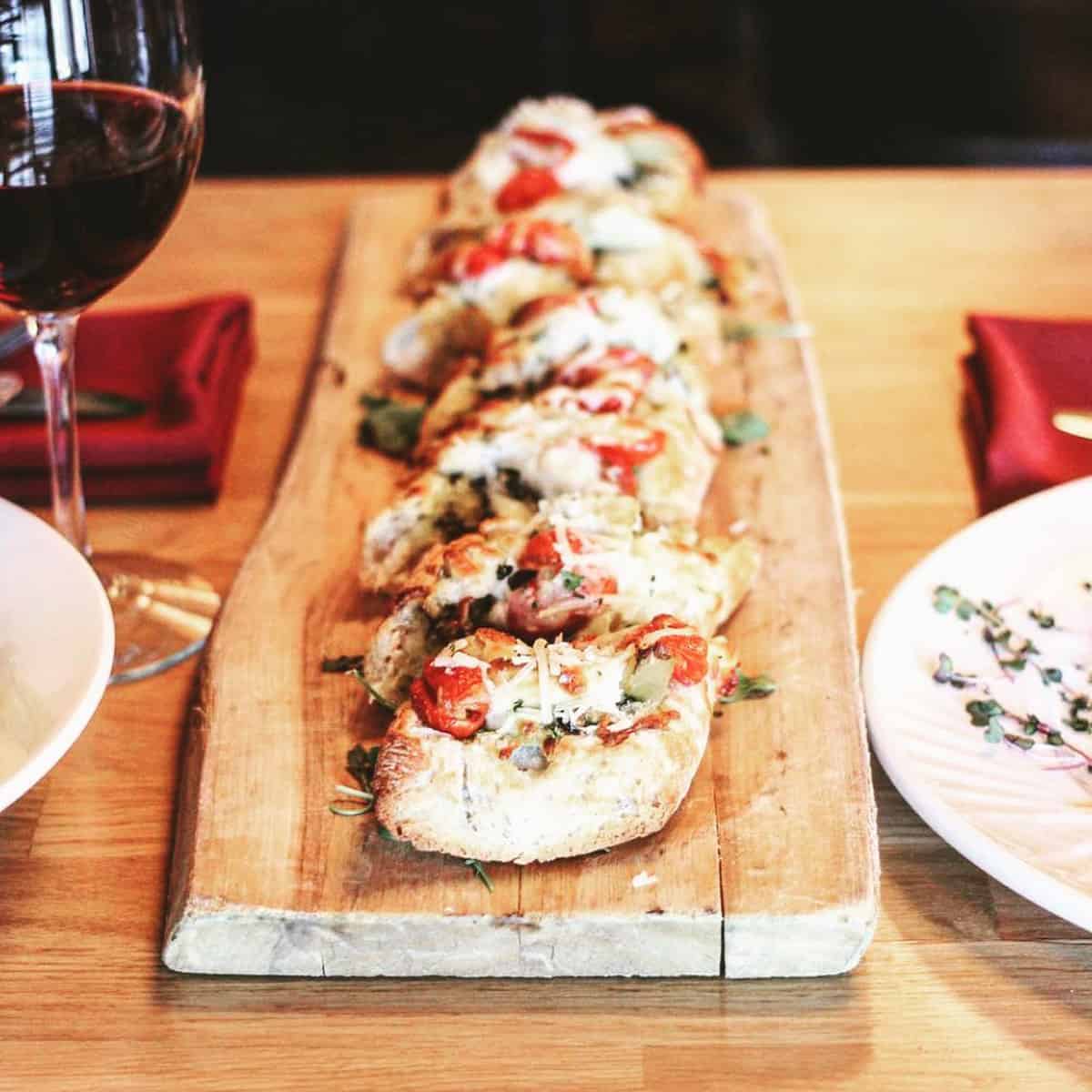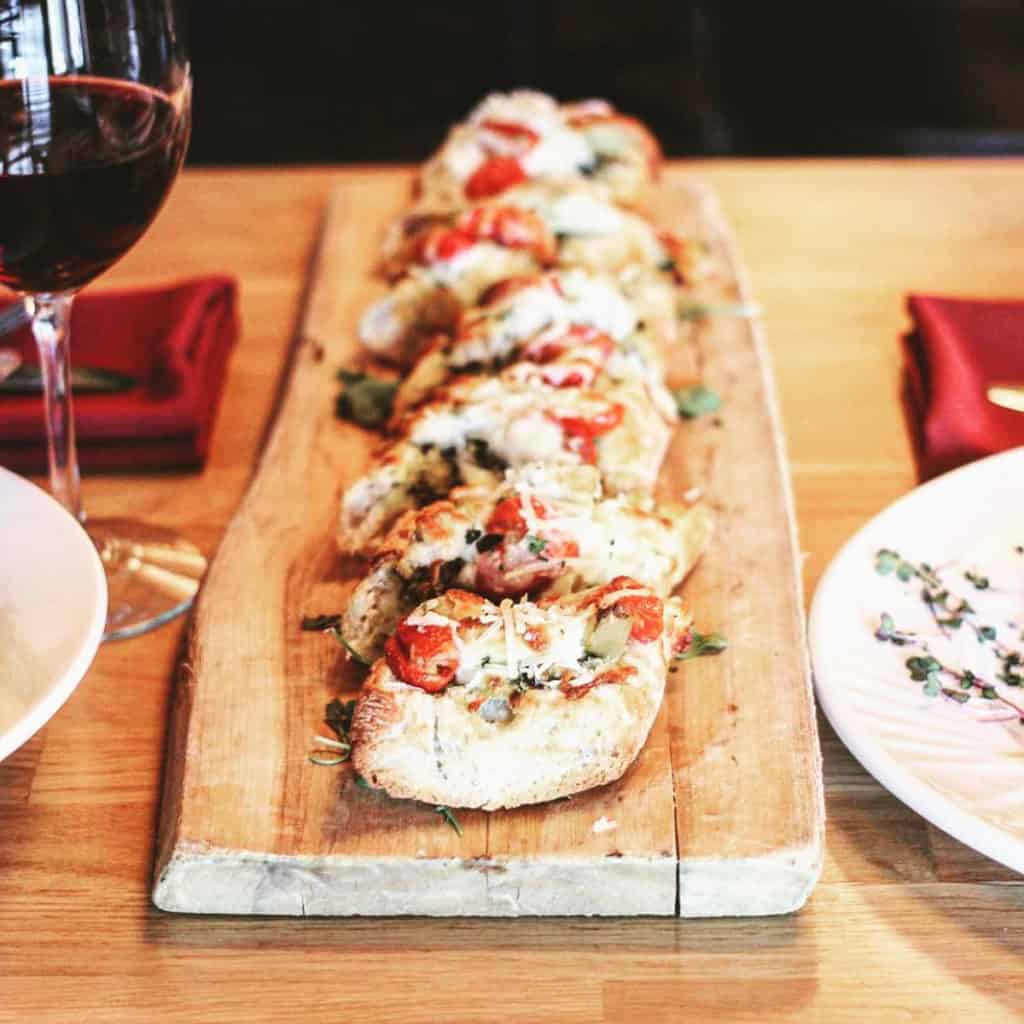 Some of our top dishes include the PEI mussels with Pernod cream sauce, the goat cheese salad, the pappardelle pasta, and the rack of lamb. Reservations are recommended!
SMITH Restaurant
Location: 75 Forks Market Road
Cuisine: Canadian, Contemporary
Price: $$-$$$
SMITH is an upscale restaurant found downtown, conveniently located inside the Inn at The Forks. The warm, modern atmosphere and attentive staff are sure to impress, but it's the menu that really seals the deal; get ready for big flavours and fresh, local ingredients.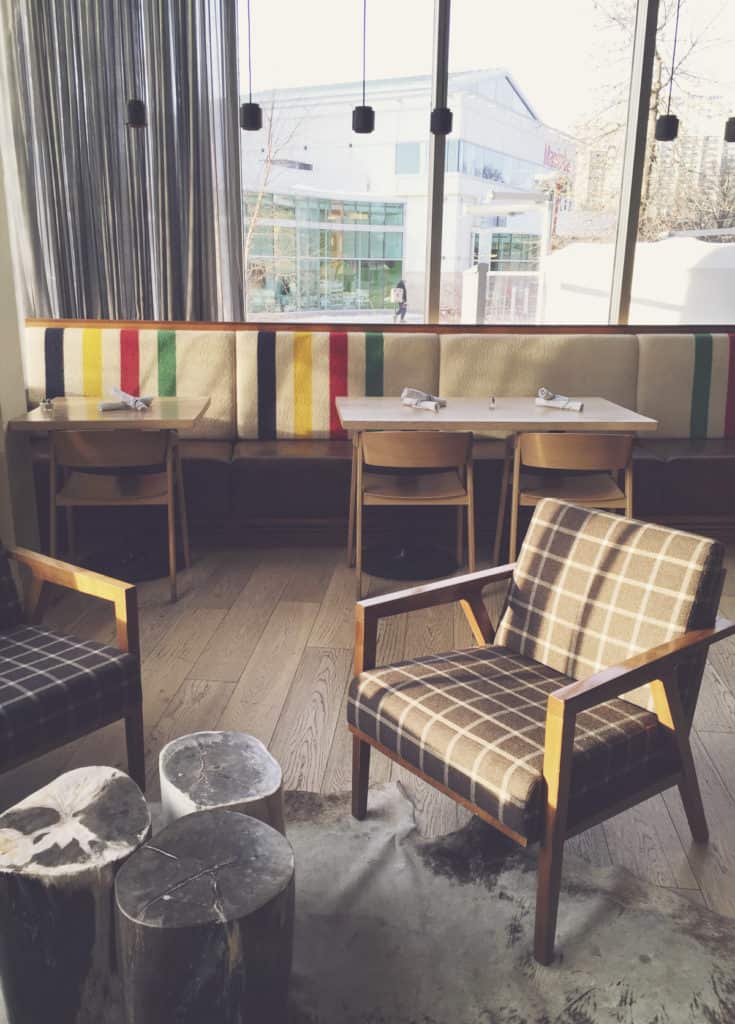 Open for breakfast, lunch, and dinner; we especially love the cozy vibe in the evening, where the menu features a selection of small plates, a la carte sides, and entrees such as buttermilk fried half chicken, a New York striploin, and roasted squash paella. If you're a fan of seafood, the pickerel is a must-try.
Brazen Hall
Location: 800 Pembina Highway
Cuisine: Canadian, Comfort food
Price: $$
With a lively atmosphere and a neighbourhood pub feel, Brazen Hall is home to one of the best burgers in Winnipeg (seriously, they were voted the top choice during Winnipeg's Le Burger Week on numerous occasions).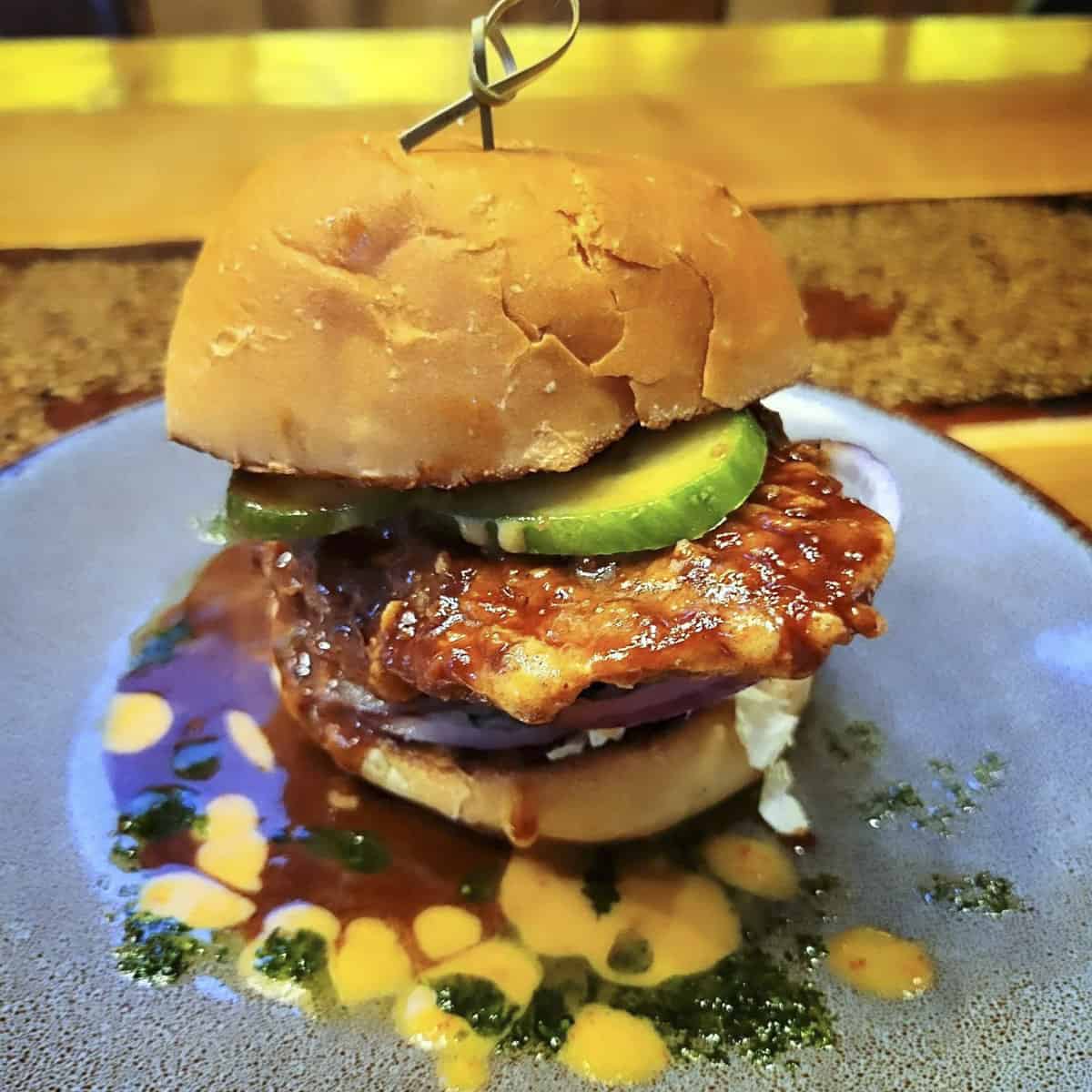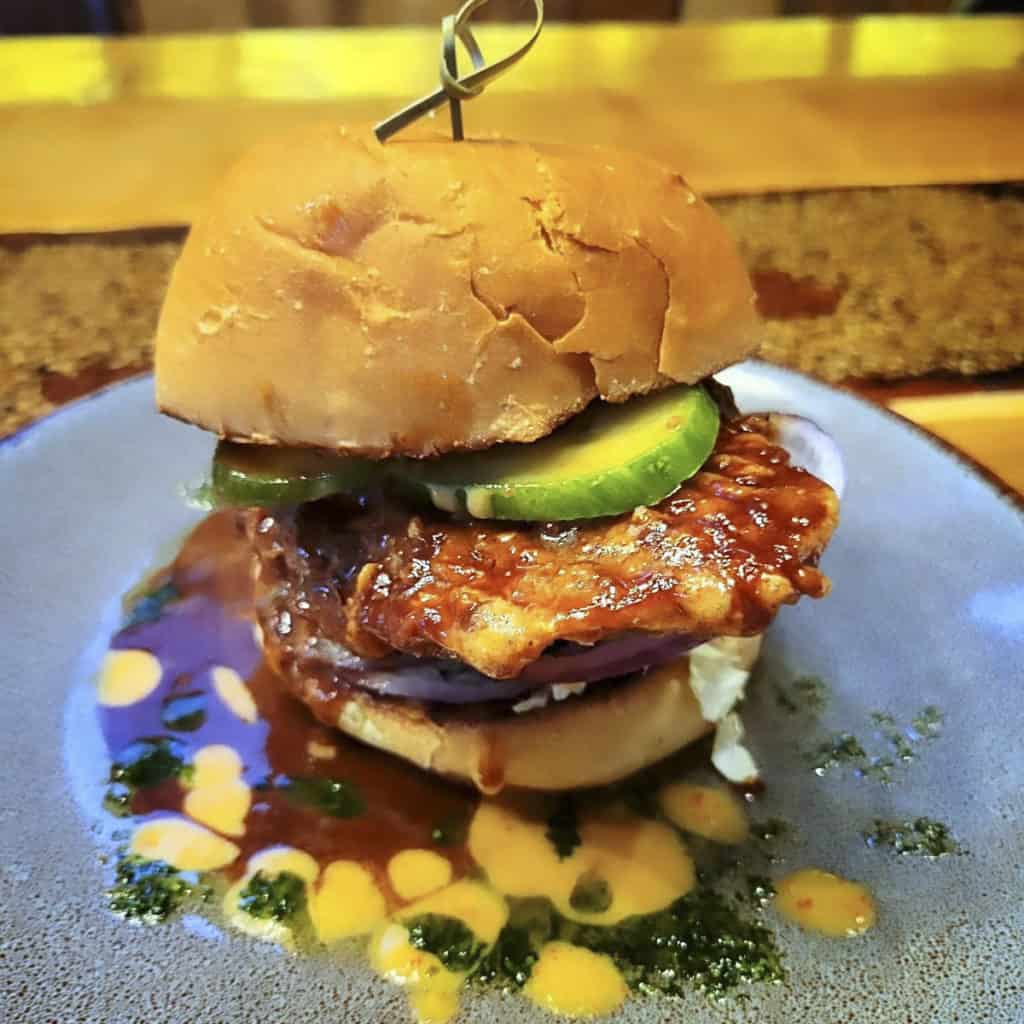 For a casual yet delicious meal, sit at the bar and pair your burger with a flight of Brazen Hall's best beers. If you're lucky, you'll catch some live music, too!
Amsterdam Tea Room and Bar
Location: 103-211 Bannatyne Avenue
Cuisine: Dutch
Price: $$
While Amsterdam Tea Room and Bar is open during the day for lunch, tea, and dessert, we particularly love the cozy space for a great night out. Located in the heart of the Exchange District, this tea room and bar is known for its bespoke tea cocktails.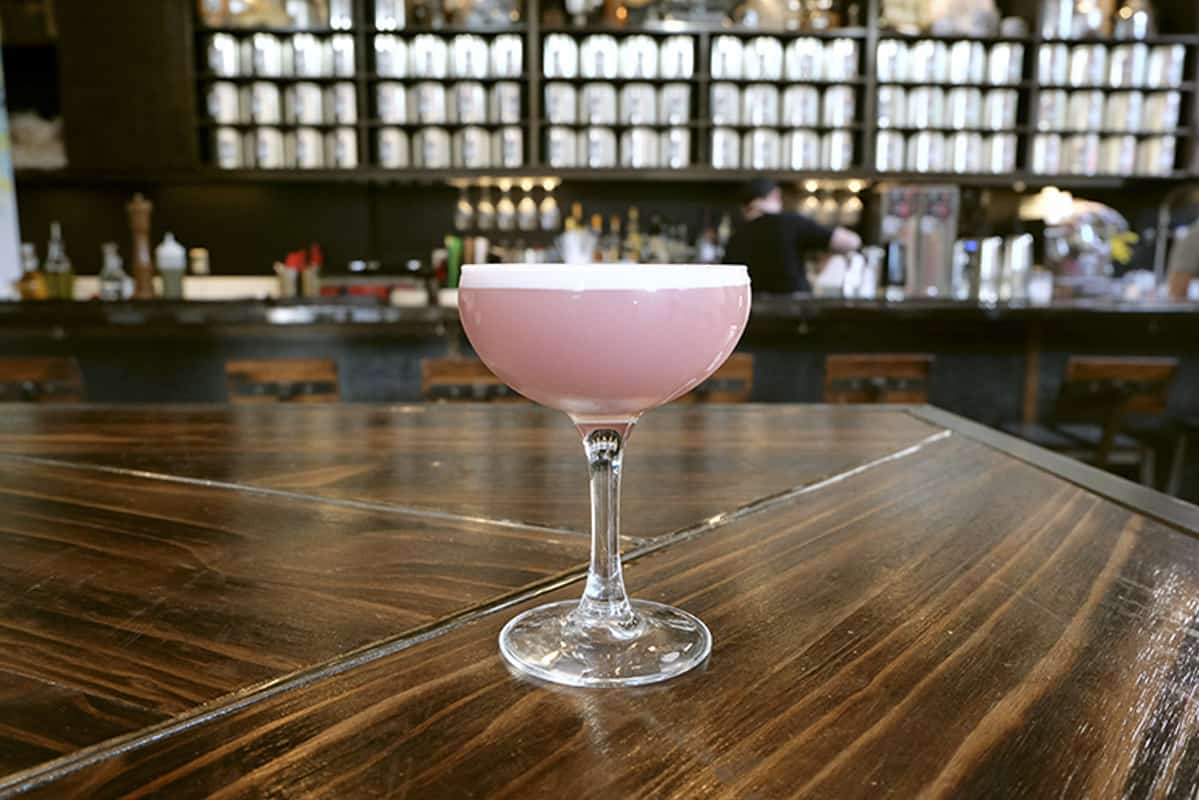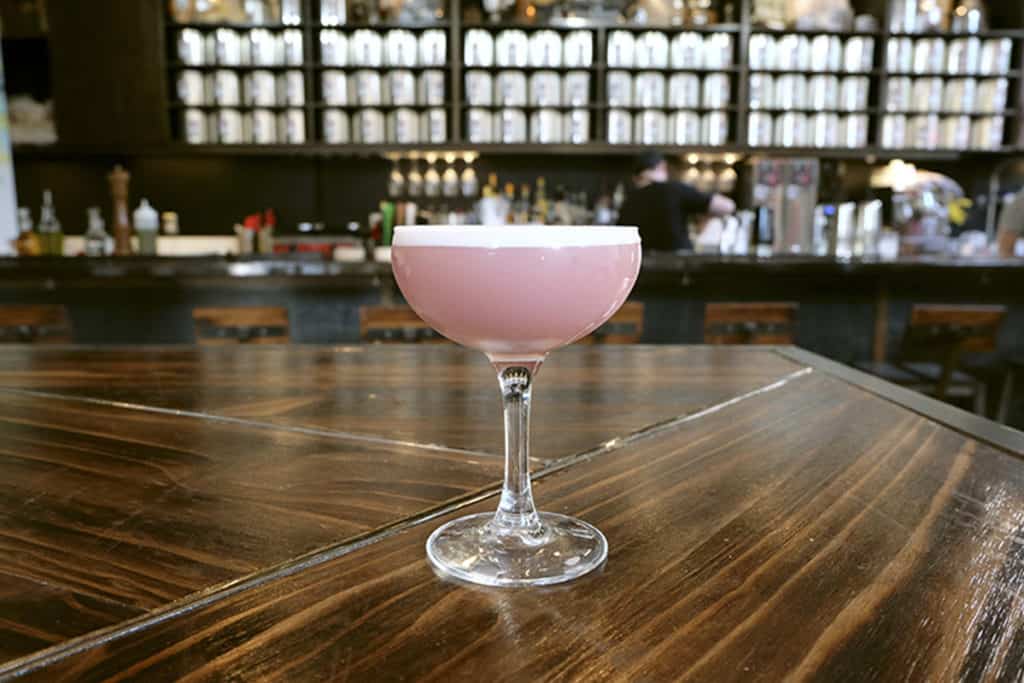 Our favourites include the Cherry Bomb (with cherry tea, spices, and bourbon), the Vincent's Ear (with absinthe, mint tea, and – if you can believe it – fire), and, of course, the G & Tea (with Earl Grey and gin). Pair your cocktails with their small plates menu that includes Dutch cuisine with a local twist.
King's Head Pub
Location: 120 King Street
Cuisine: British, Pub food
Price: $
Head to the King's Head Pub for a lively atmosphere in a beloved pub downtown. Relaxed and casual, this spot is great for when you're in the mood for a comforting meal and a cold pint of beer. Go for their British dishes, including bangers and mash, fish and chips, or shepherd's pie, although they also make a mean curry.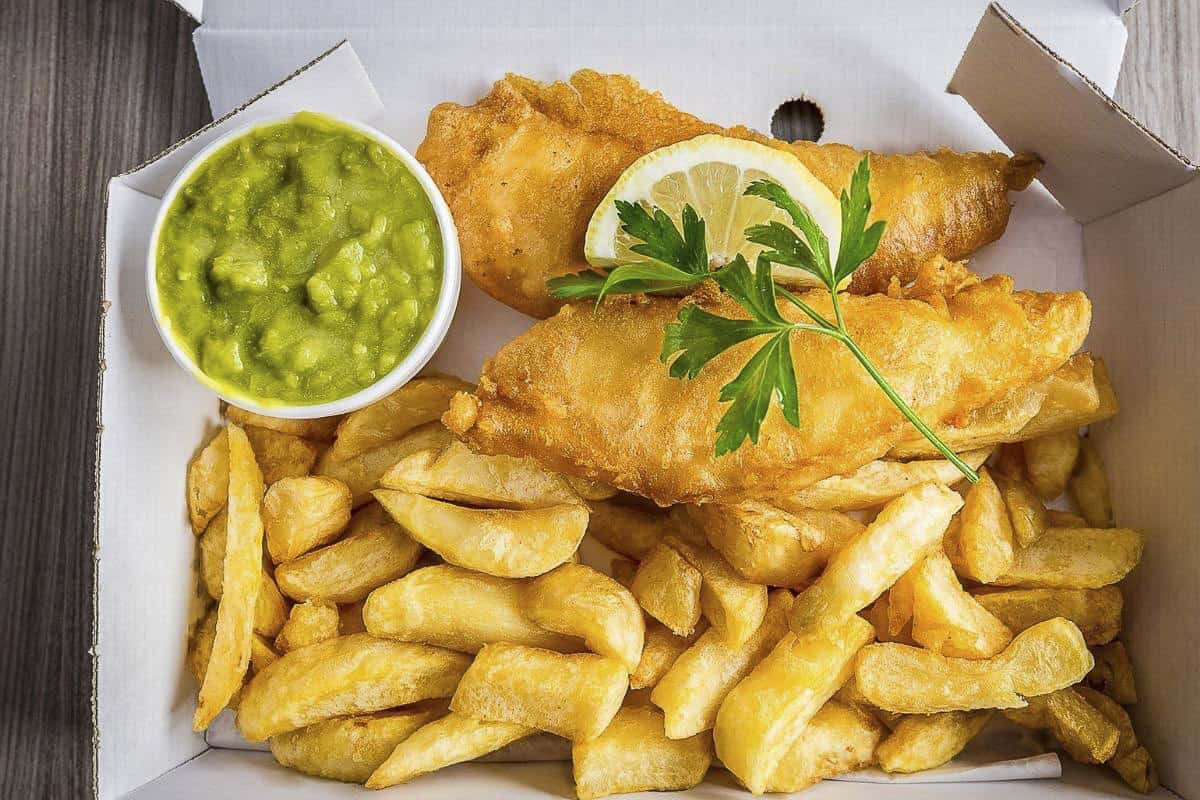 They're open late, so they're good for a late-night meal or midnight snack! Be warned: the pub gets very popular when the NHL Jets are playing.
Harth Mozza and Wine Bar
Location: 980 St Anne's Road #1
Cuisine: Italian
Price: $$$
You'll definitely need to book ahead for Harth Mozza and Wine Bar, because they're almost always full! Come to this St. Vital restaurant for a taste of old-world Italy in a rustic setting. With an extensive menu of antipasto, pasta, pizza, secondi dishes, as well as an incredible wine list, you can soak up the warm Italian atmosphere while dining on food that's made with love. It's one of the top local picks for restaurants in Winnipeg.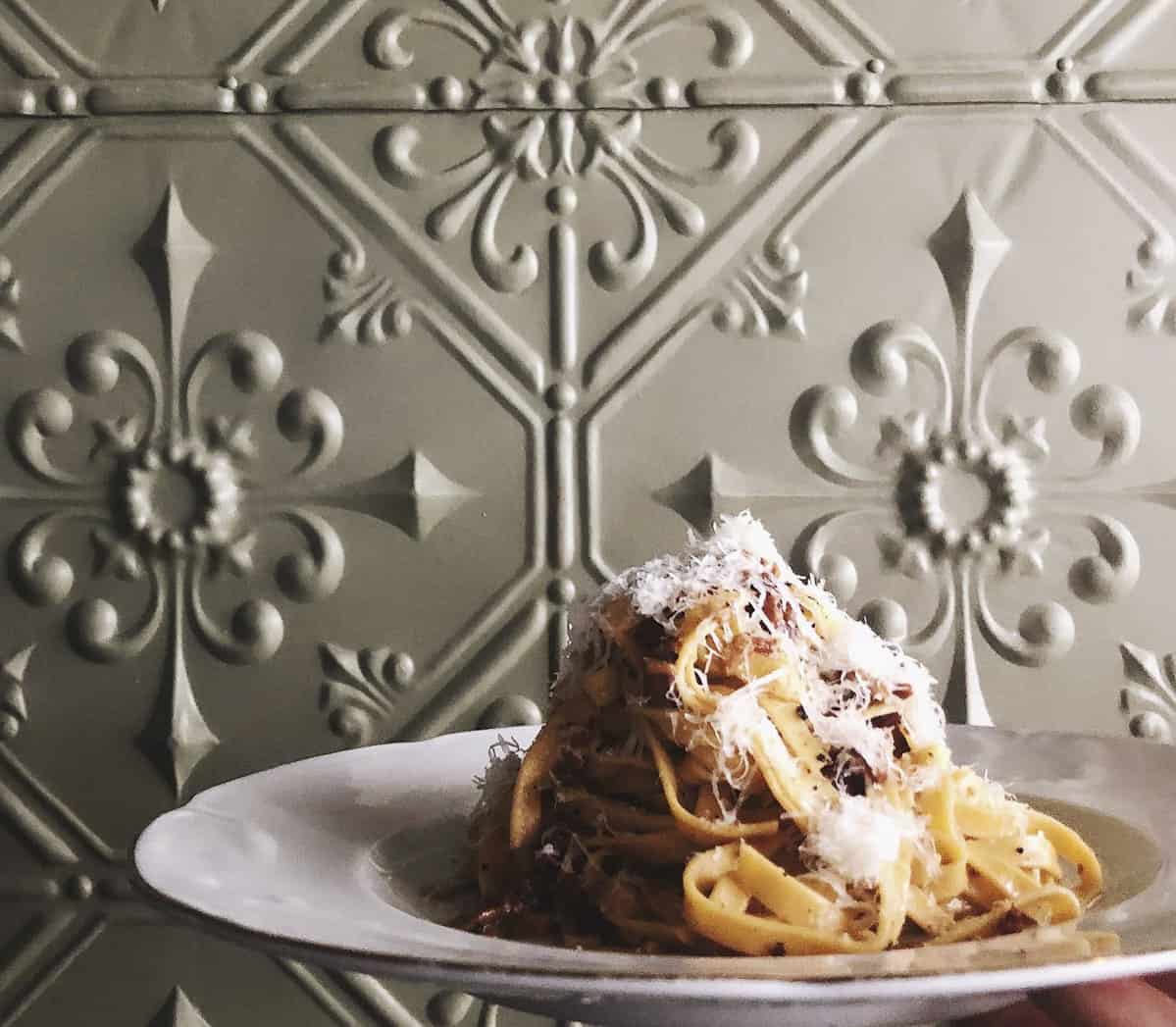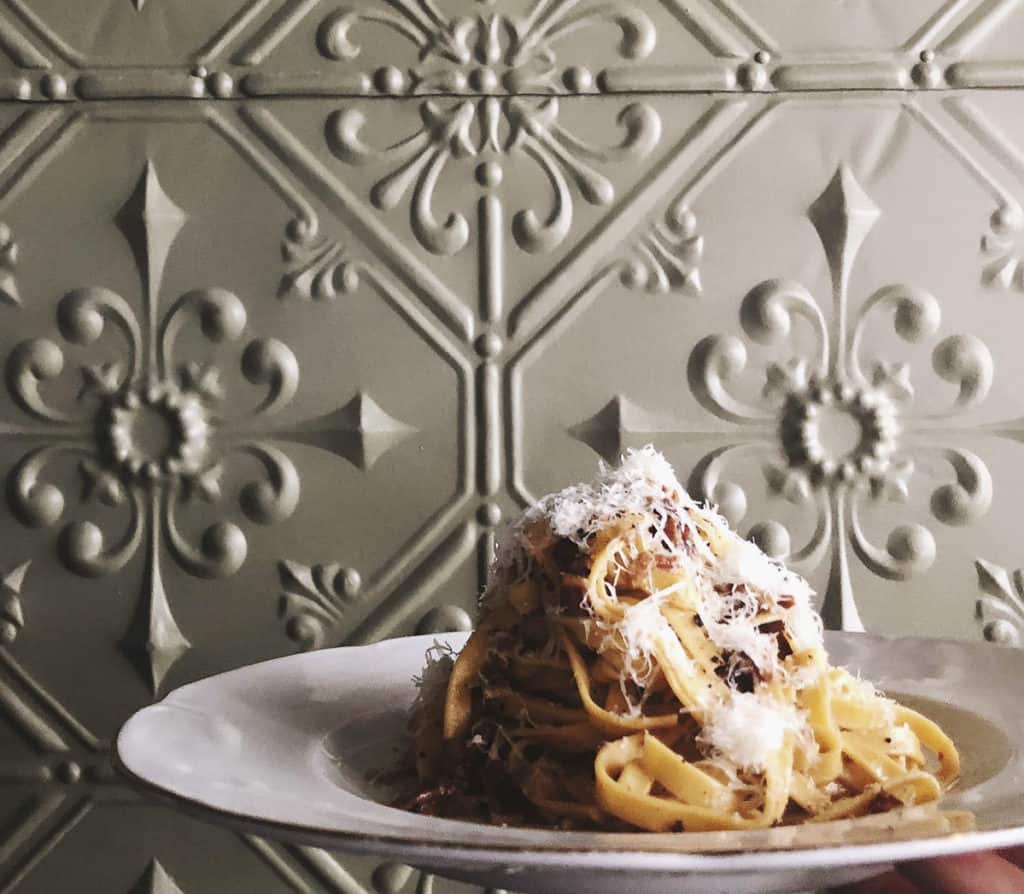 Their choices include the wood-fired focaccia and the burrata to start, followed by duck confit tagliatelle, the salsiccia pizza, and, of course, room for a little dessert.
The Roost
Location: 651 Corydon Avenue
Cuisine: Contemporary, Sharing plates, Vegan
Price: $$-$$$
This unassuming restaurant is nearly hidden… you might not notice it unless you know to look up! In fact, the owners of the space even refer to it as a treehouse. At heart, The Roost is a cocktail bar, but its food menu is nothing to scoff at, making it an excellent choice for an evening meal.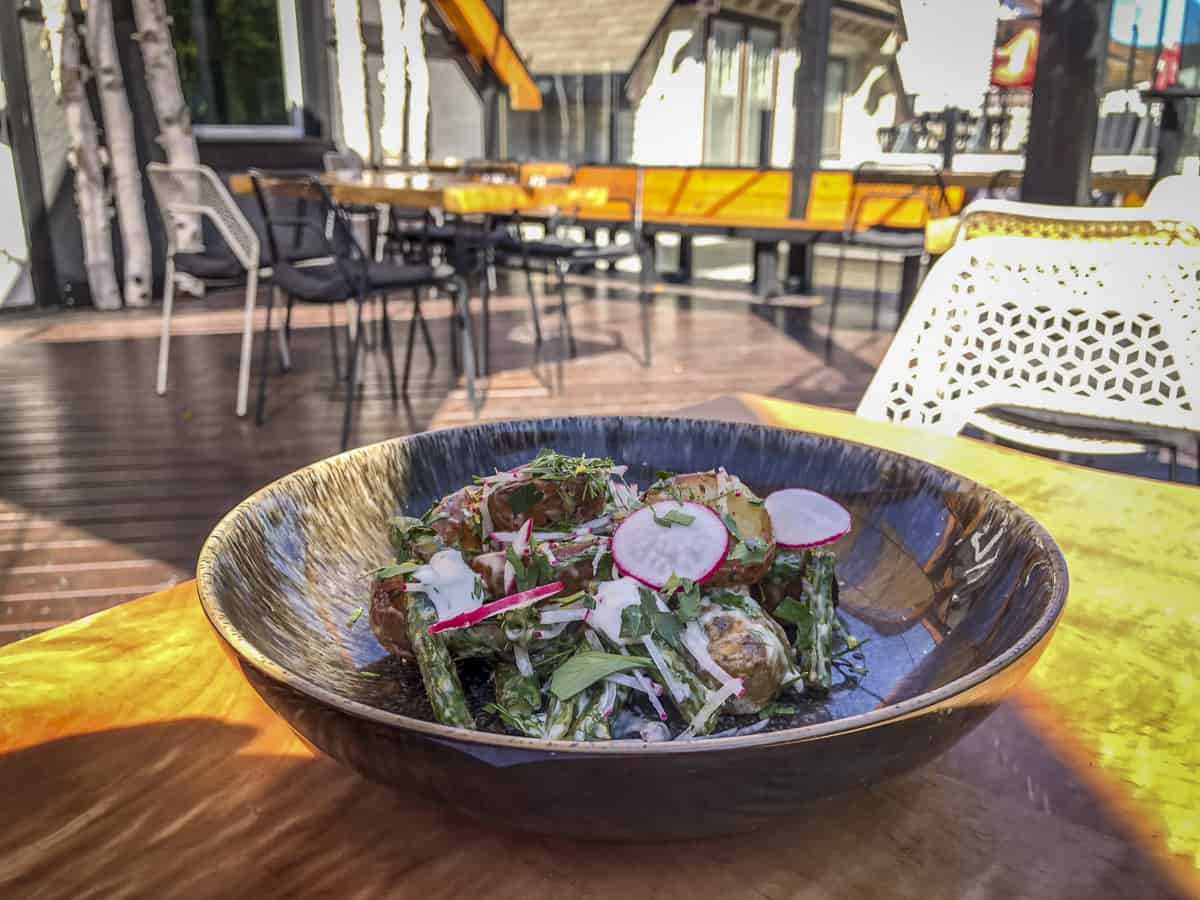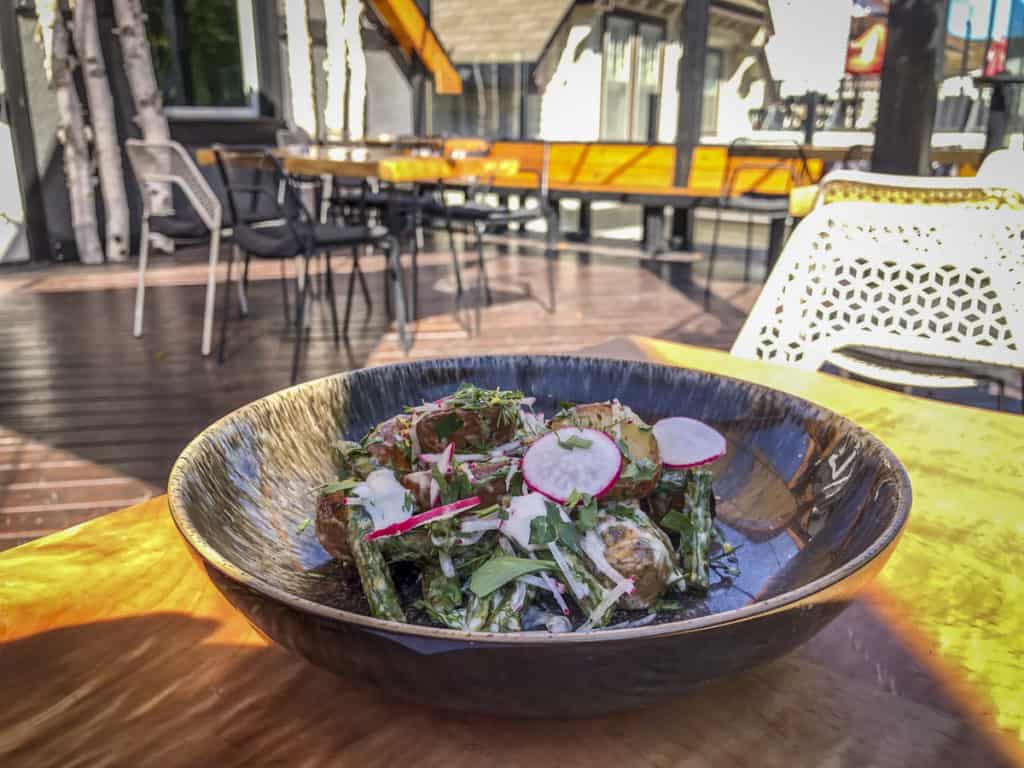 With vegan and gluten-free options, some of our favourite dishes include the warm broccolini, the cheesy cabbage, and, for meat eaters, either the beef tartare or the pork belly bun. And make sure to save room for dessert! Being a cocktail bar, however, you absolutely need to try one of their signature drinks. We love the Fairy Cobbler, the Sweet Fall Prince, and the Seaside (but note that both their food menu and cocktail menu change regularly).
Nonsuch Brewing Co.
Location: 125 Pacific Avenue
Cuisine: Contemporary, Canadian, Sharing Plates
Price: $$
Although Winnipeg has a great selection of breweries, distilleries, and brewpubs, one of our favourites is surely Nonsuch Brewing Co. While the obvious draw is their beer – and make no mistake, it's delicious and ranks as one of the best Winnipeg breweries for craft beer – the beautifully-designed taproom and incredible food menu make this particular microbrewery a fantastic candidate for our list of the best Winnipeg restaurants.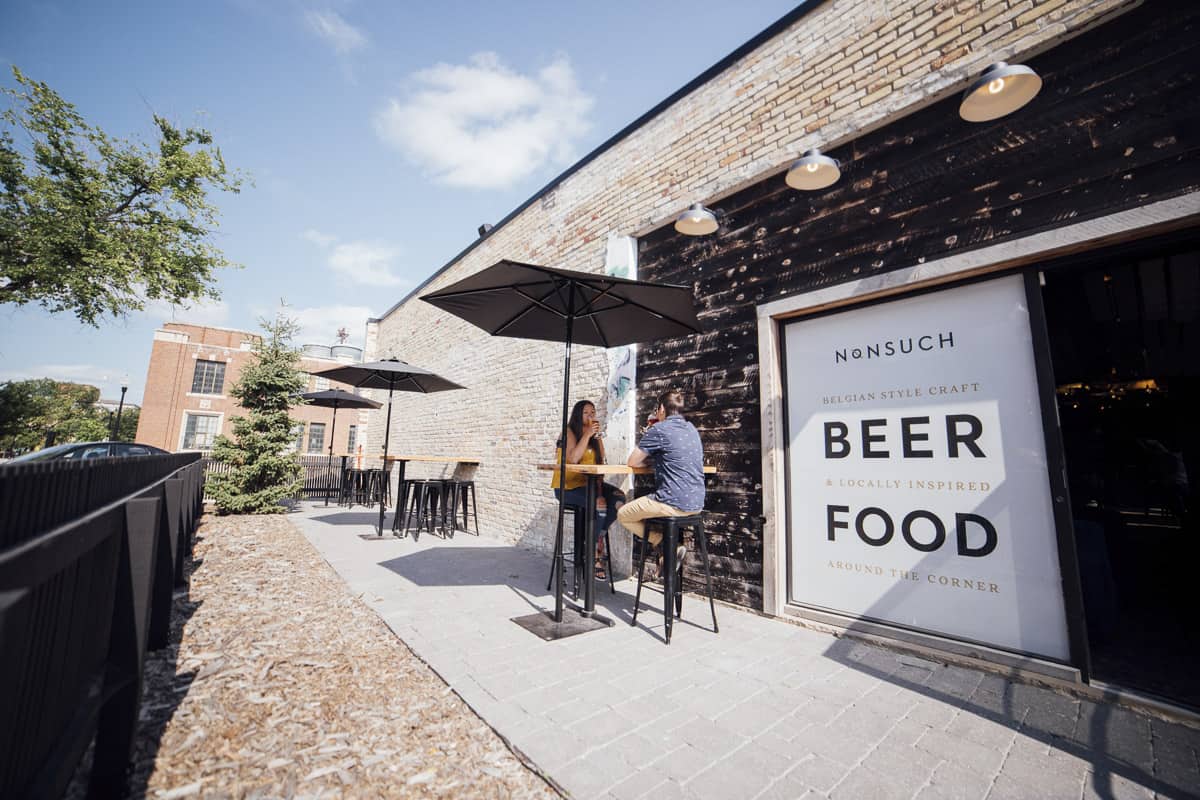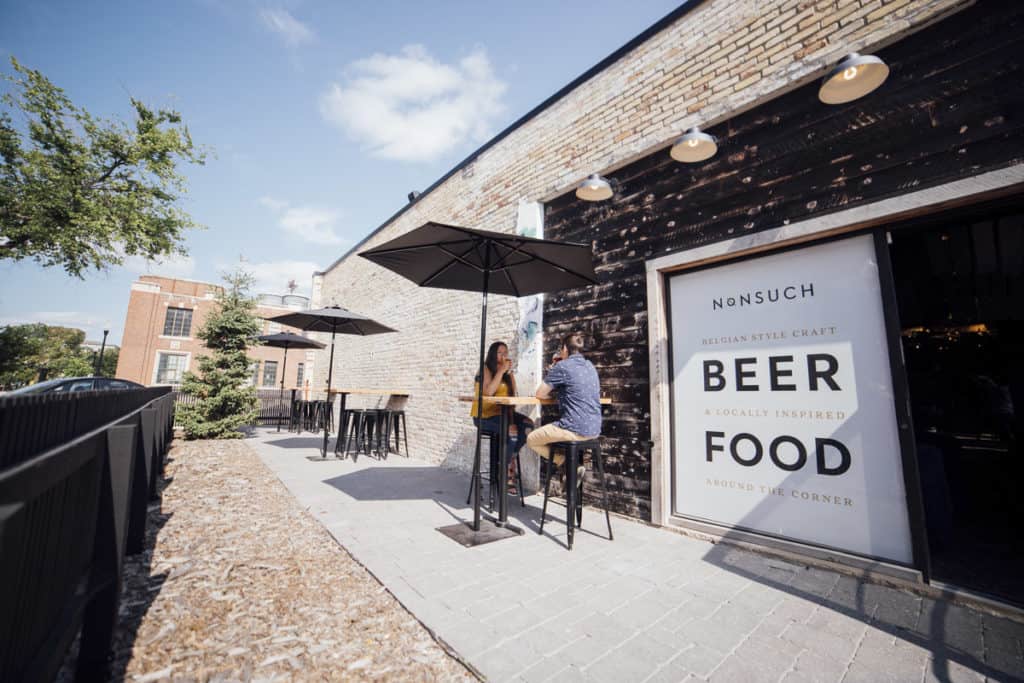 The ever-changing menu features locally sourced ingredients, including seafood, seasonal vegetables, and gorgeous selections of cheese and charcuterie boards. The burger is also definitely worth a try.
Tommy's Pizzeria
Location: 842 Corydon Avenue
Cuisine: Italian / Pizza
Price: $$
Owner Thomas Schneider has loved making pizza since he was a teenager, and Tommy's Pizzeria is a culmination of those years of experience. With innovative and unique flavours on their signature pizzas, expect to be surprised and impressed by the quality of the ingredients and the way they blend perfectly every single time. It's no wonder it's one of the most popular pizza restaurants in Winnipeg.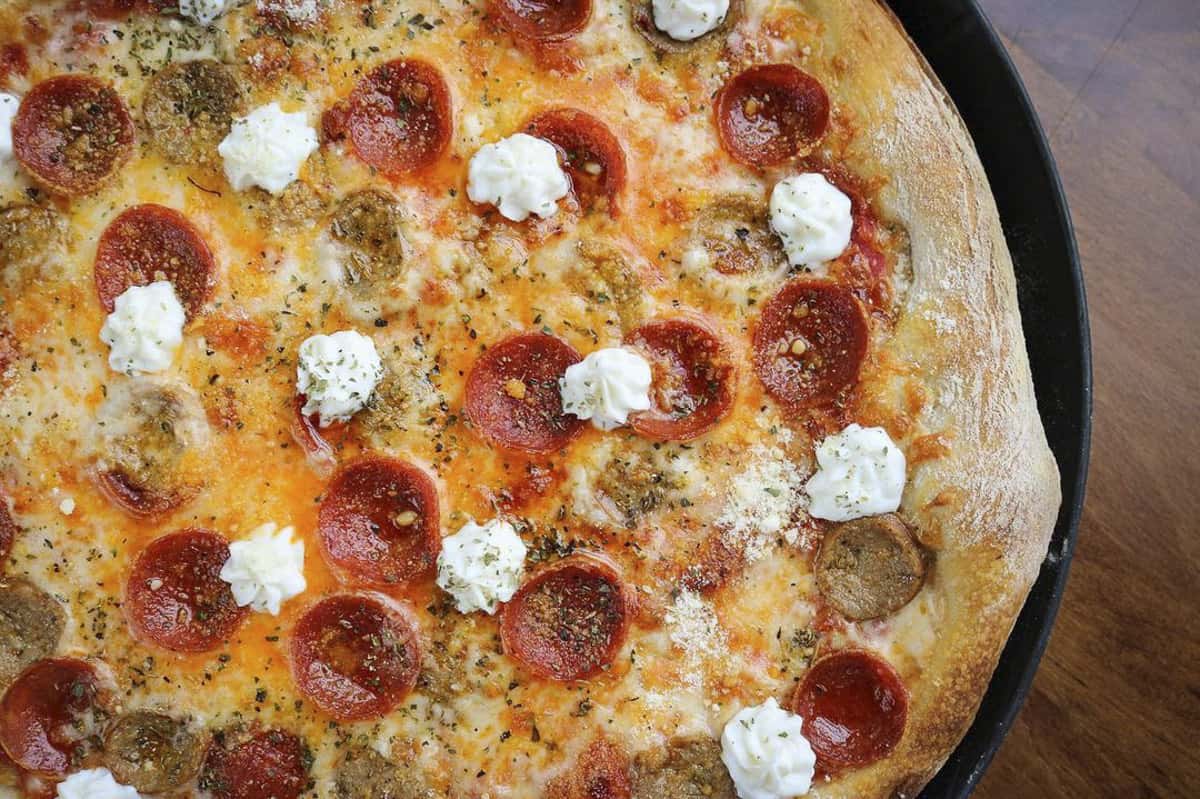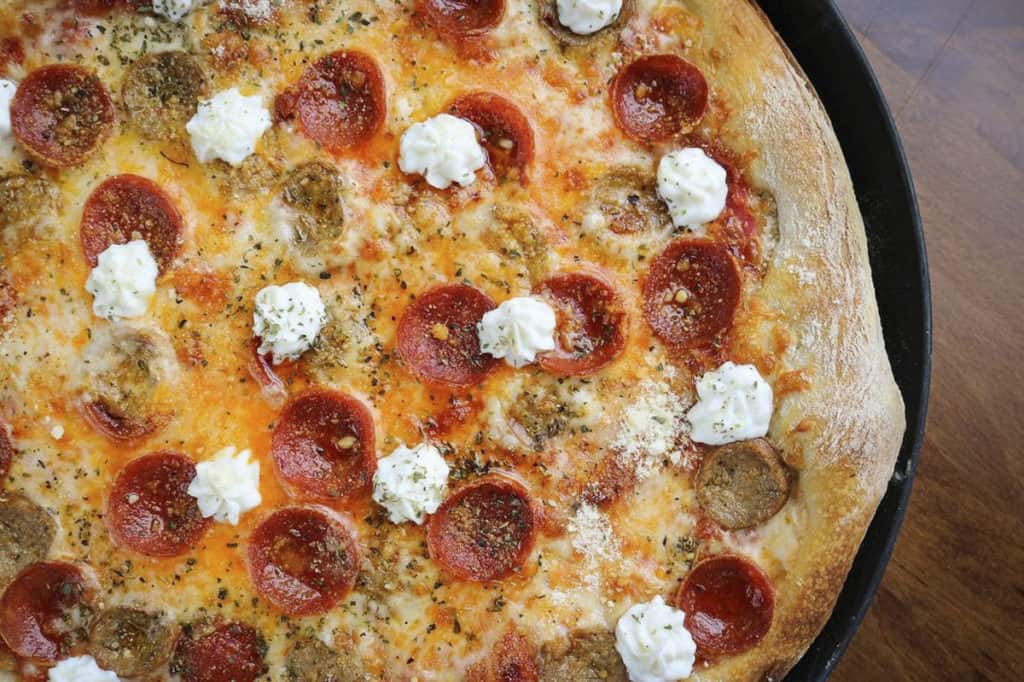 For a real treat, try the Cesarano (a pierogi pizza), the Tommy's Special (a spicy honey pizza), or the Johnny Hanson (made with prosciutto and pear).
Nola
Location: 300 Tache Avenue, Unit 101
Cuisine: Contemporary, Sharing Plates
Price: $$-$$$
One of the newest additions to the culinary scene in Winnipeg, your time at Nola is sure to be memorable. With a beautiful selection of small plates for sharing, chef Emily Butcher has created a menu filled with flavours that are sometimes unexpected but always delicious.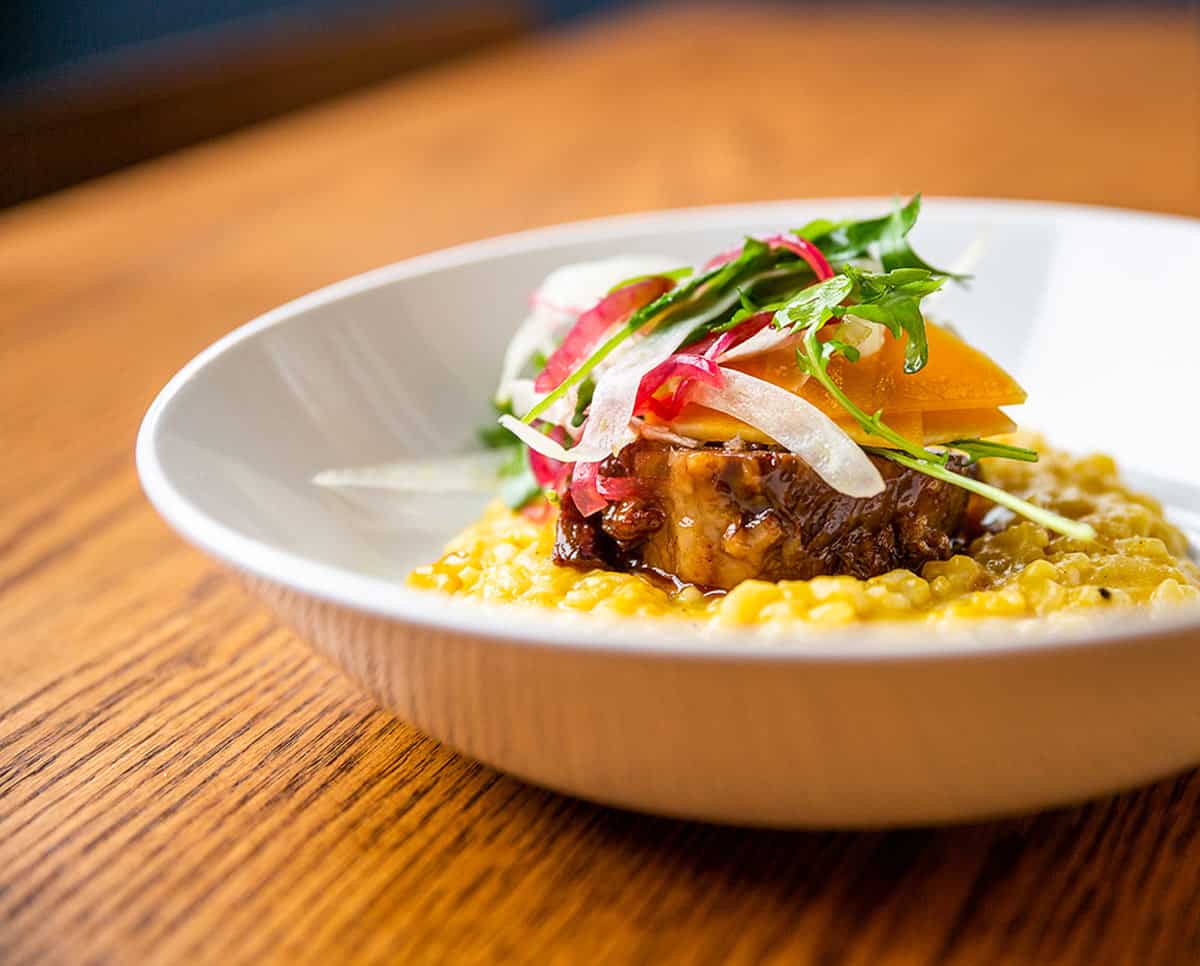 Open for lunch and dinner, dishes include such unique offerings as gunpowder roast carrots, halloumi Waldorf salad, loaded baked potato gnocchi, and maple-cured Arctic char.
Blufish
Location: 179 Bannatyne Avenue
Cuisine: Japanese / Sushi
Price: $$
If you're looking for great sushi and bento boxes, make your way to Blufish. An established restaurant downtown, this contemporary spot has an extensive menu with just about every Japanese dish you might be craving.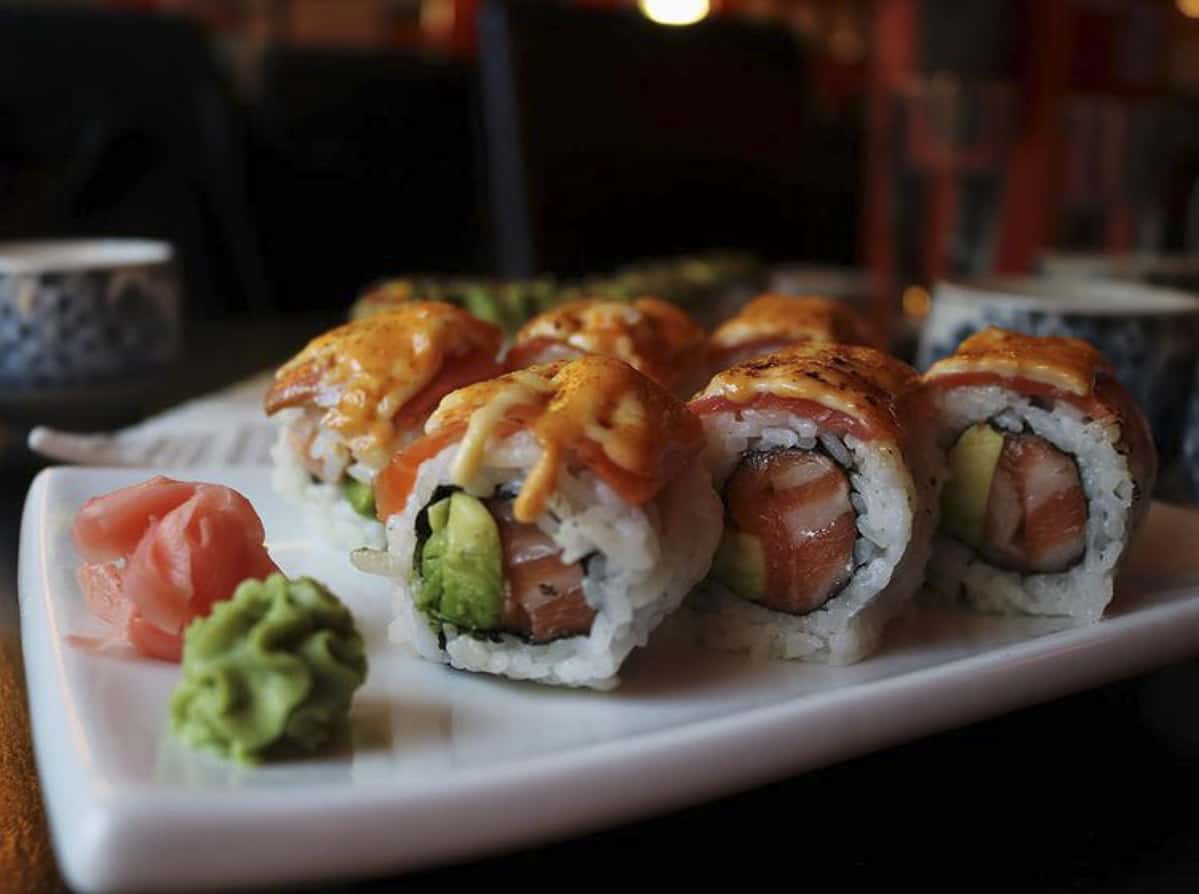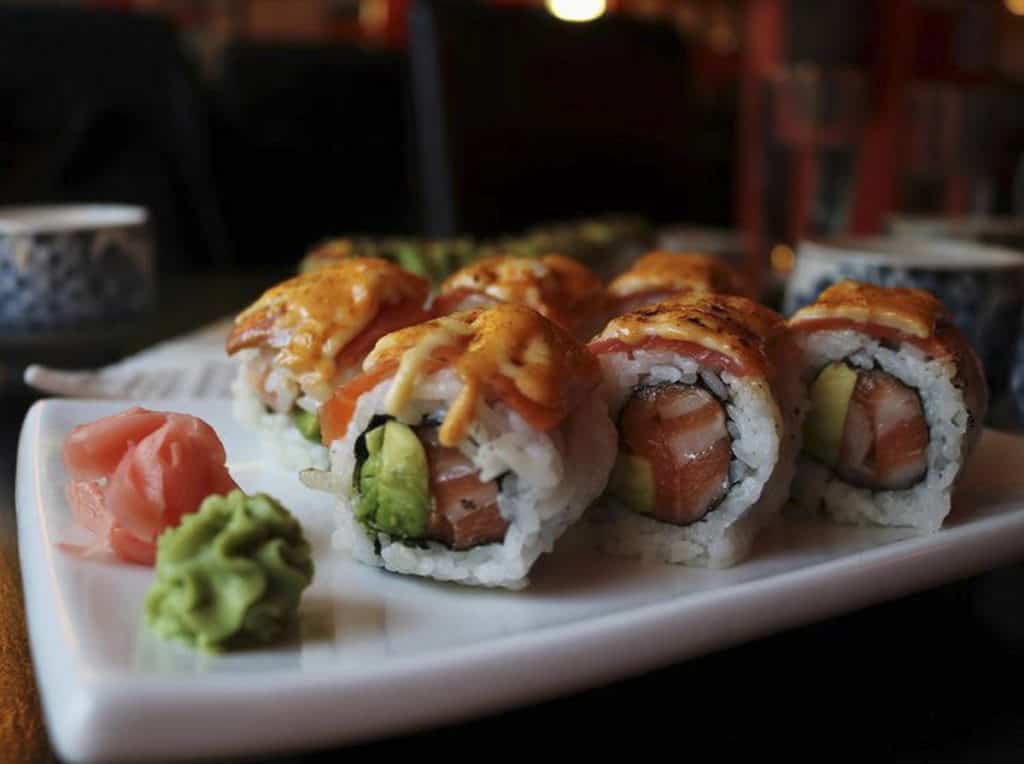 With fresh fish daily as well as plenty of vegetarian options, choose from signature sushi rolls, sashimi, tempura dishes, nigiri, salads, bento boxes, and combination plates. There's even a banana tempura dessert that's to die for.
Mona Lisa Ristorante
Location: 1697 Corydon Avenue
Cuisine: Italian
Price: $$-$$$
If you're after a relaxed atmosphere and authentic Italian food, you're in the right place. Mona Lisa Ristorante is a family-owned and operated spot that's been on the favourite restaurants in Winnipeg list for many years.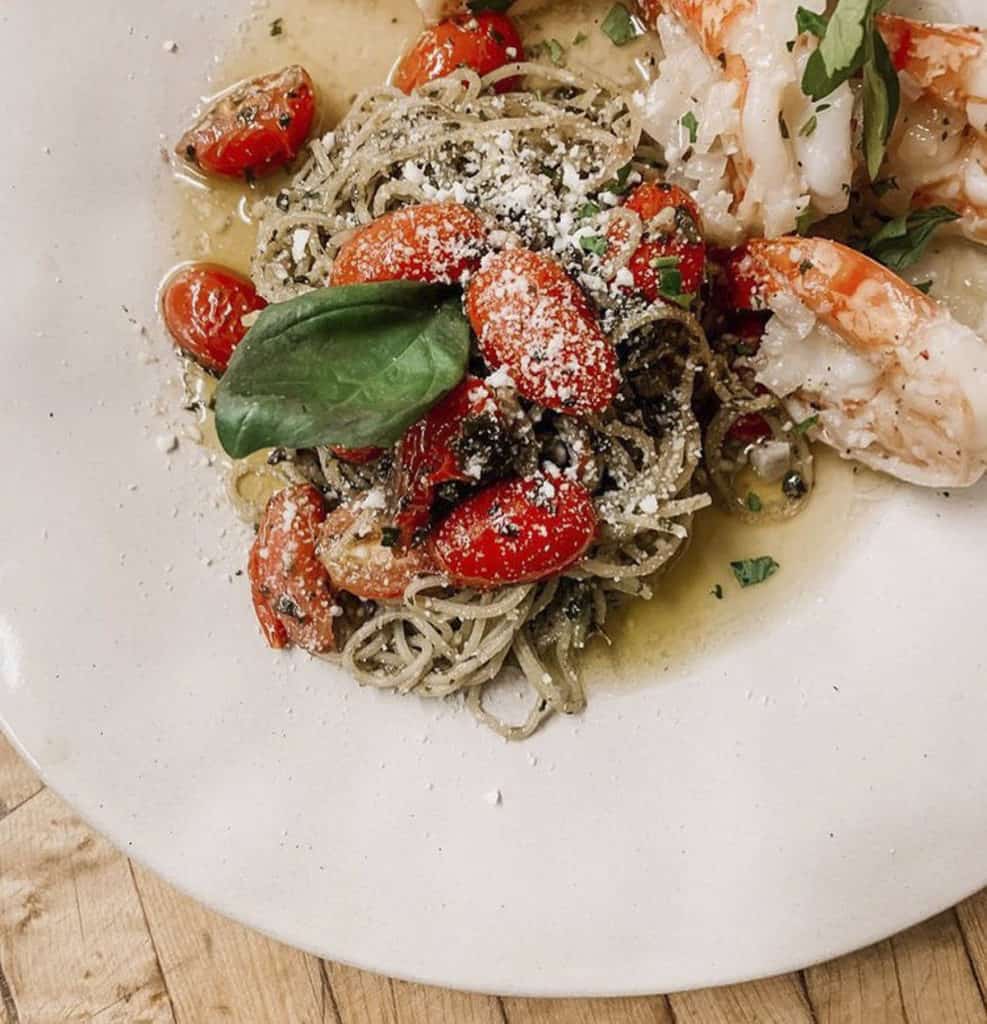 Fill up on calamari, salsiccia Calabrese, lasagne, penne al pollo rosso, salmone al piccata, and all of your Italian cravings. In summer, enjoy one of the largest and liveliest patios in the area… and maybe even catch a bocce game nearby!
Feast Café Bistro
Location: 587 Ellice Ave, Winnipeg, MB R3B 1Z7
Cuisine: Indigenous
Price: $
Highly respected in the Canadian culinary scene, Chef Christa Bruneau-Guenther of Feast Café Bistro has been featured on Food Network Canada, most recently on Wall of Chefs. Known for bold flavours that feature the best of local and seasonal ingredients, Feast Café Bistro is an amazing place to try traditional Indigenous dishes with a modern twist.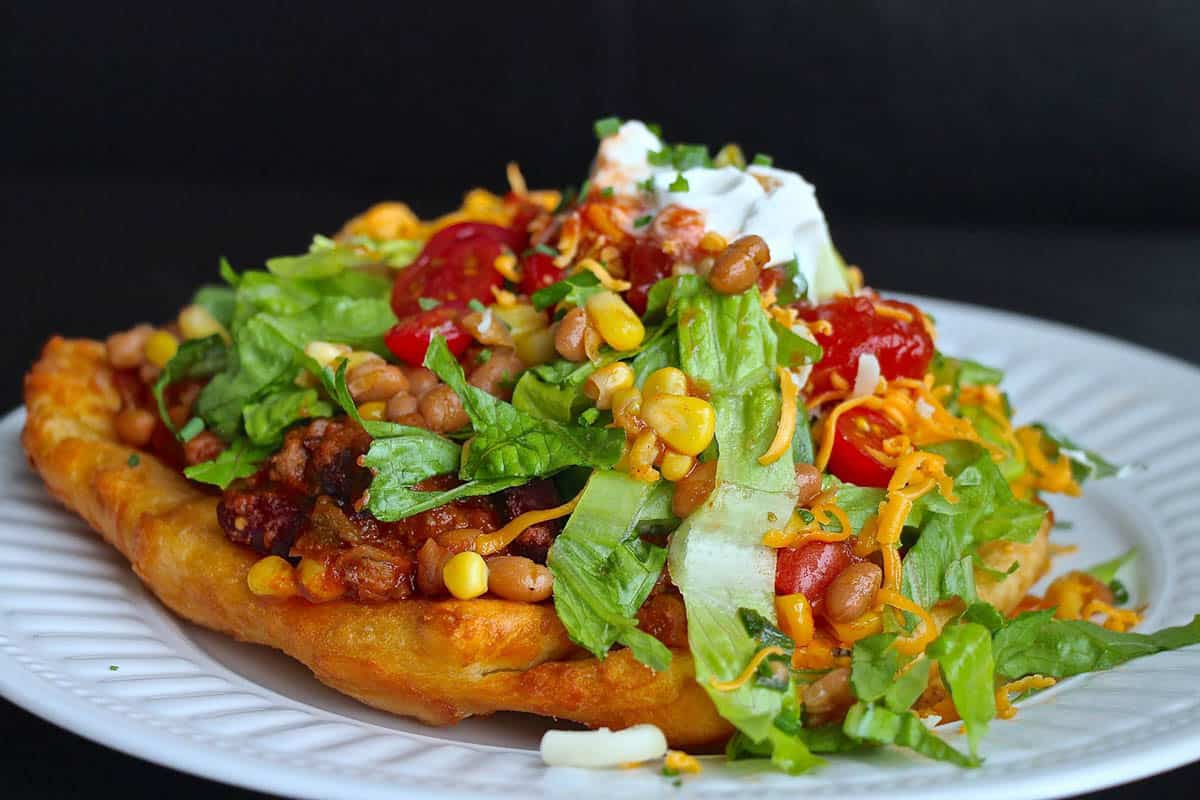 Try bannock pizza, "tipi" tacos, Manitoba pickerel sliders, and the absolutely delicious Manitoba poutine, which is made with shredded bison and bison gravy. Open for lunch and dinner, we're huge fans of Feast.
Bonnie Day
Location: 898 Westminster Ave, Winnipeg, MB R3G 1B5
Cuisine: Canadian
Price: $$
One of the newer restaurants in Winnipeg, head to Bonnie Day for unbelievably good comfort food. In fact, it's quickly become one of our very favourite restaurants in the city! With a candlelit atmosphere, exceptional service, and a tasty cocktail menu, this Wolseley restaurant has a great selection of vegan and vegetarian choices. While we're fans of the entire menu, stand-outs include the house-made meatballs, the burger and chips, and the mind-bogglingly good whipped feta with sourdough. Trust us: you'll be dreaming of Bonnie Day's food long after you've eaten it.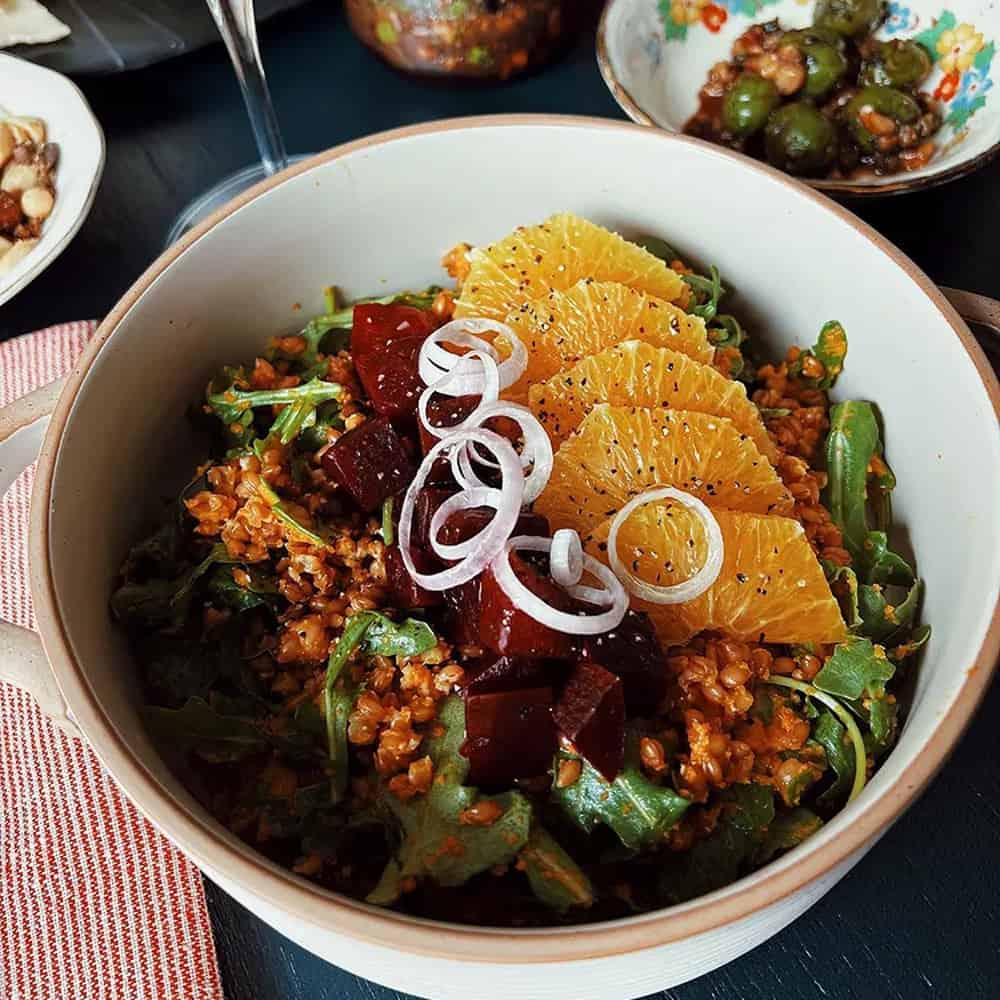 Brand new? The Never Better x Bonnie Day Café is now open from 8 a.m. to 2 p.m. with counter service Monday to Friday. You'll find coffee, brunch-inspired cocktails, and a great menu with everything from scones to avocado toast to the delicious Bonnie Sub (with crunchy veggies, turkey, salami, mortadella, and provolone). Stay in or take away options available.
Bonfire Bistro
Location: 1433 Corydon Ave, Winnipeg, MB R3N 0J2
Cuisine: Mediterranean, Canadian
Price: $$-$$$
A Winnipeg favourite, Bonfire Bistro has long been loved for its comfort food made with fresh ingredients. With its wood-fired oven and cozy vibe, Bonfire Bistro is perfect for an intimate dinner or a celebratory meal.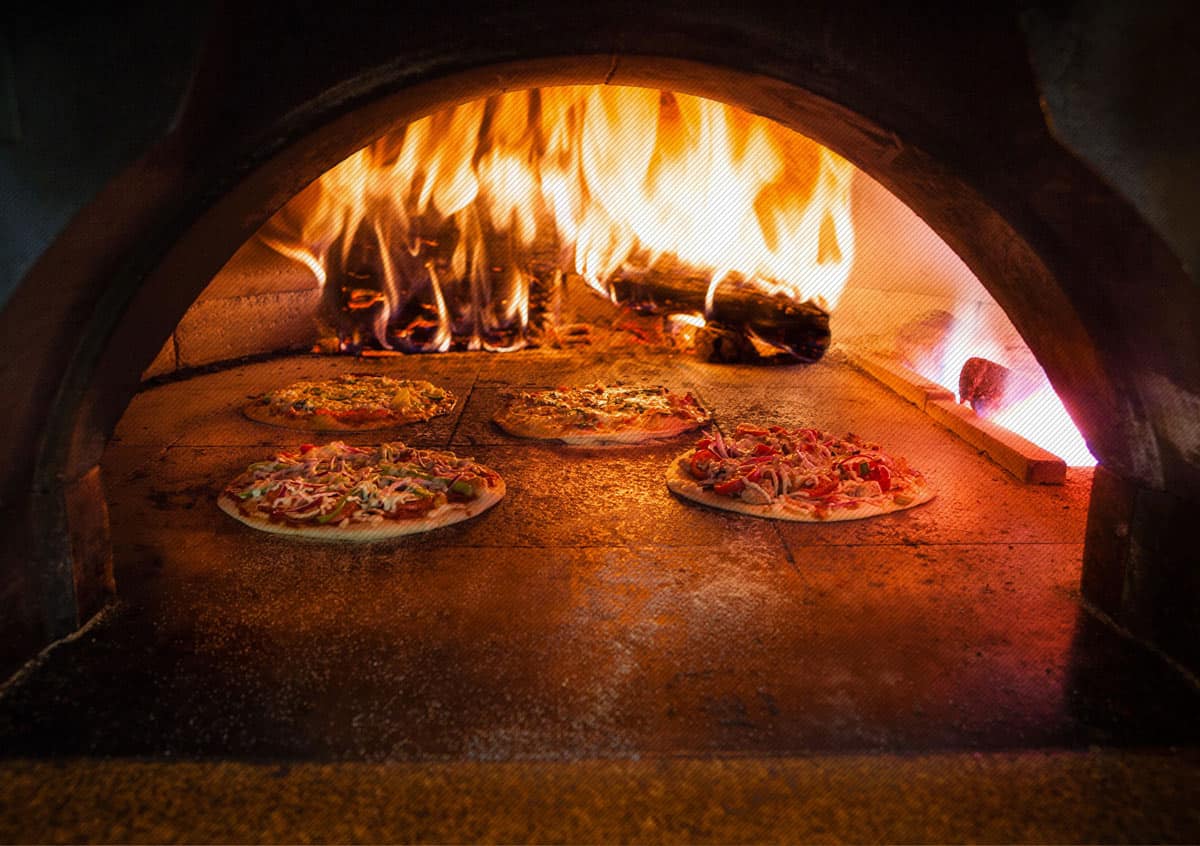 For a starter, try the Bonfire flatbread or the mussels in a Pernod cream sauce. There's an excellent selection of salads and pizzas to choose from – we're huge fans of the prosciutto and pear or the spicy Bonfire Hawaiian pizzas – while entrees include beef tenderloin, organic salmon, New Zealand lamb shank, and an impressive list of pasta (the spinach fettuccine with seafood is to die for). Open for dinner every day but Sunday and lunch on Thursdays and Fridays.
One Sixteen
Location: 116 Sherbrook St, Winnipeg, MB R3C 2B4
Cuisine: Canadian
Price: $$
One Sixteen is a fantastic culinary experience in Winnipeg, as the West Broadway space actually holds the Good Neighbour Brewing Company Taproom. In the taproom, you'll find a bustling, casual atmosphere punctuated by Good Neighbour's delicious beer; pair a flight with the unbelievable Fried Pickerel Burger that's becoming the talk of the town. Also on the menu is an assortment of snacks that are perfect for sharing over a pint, including homemade chips and dip or deviled eggs.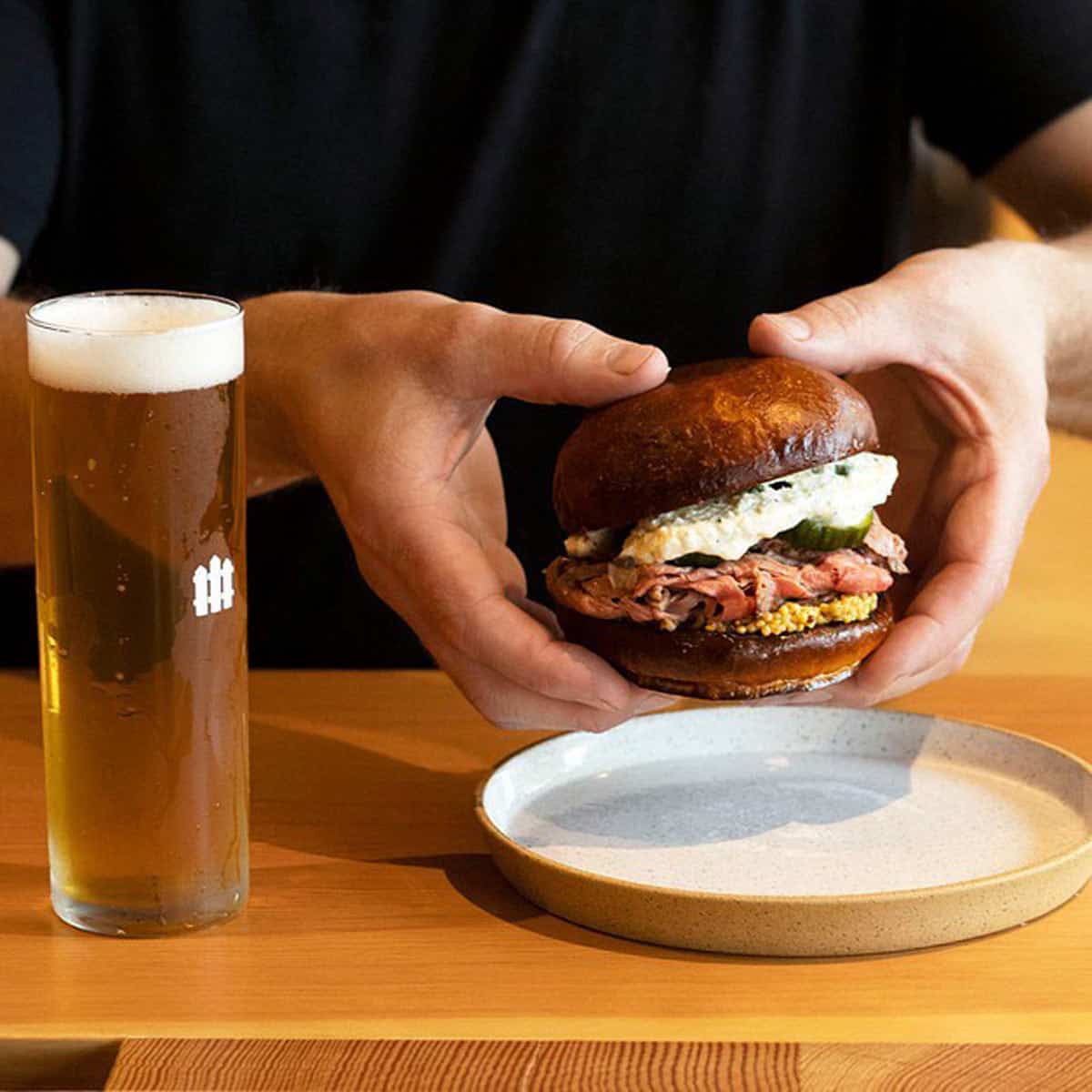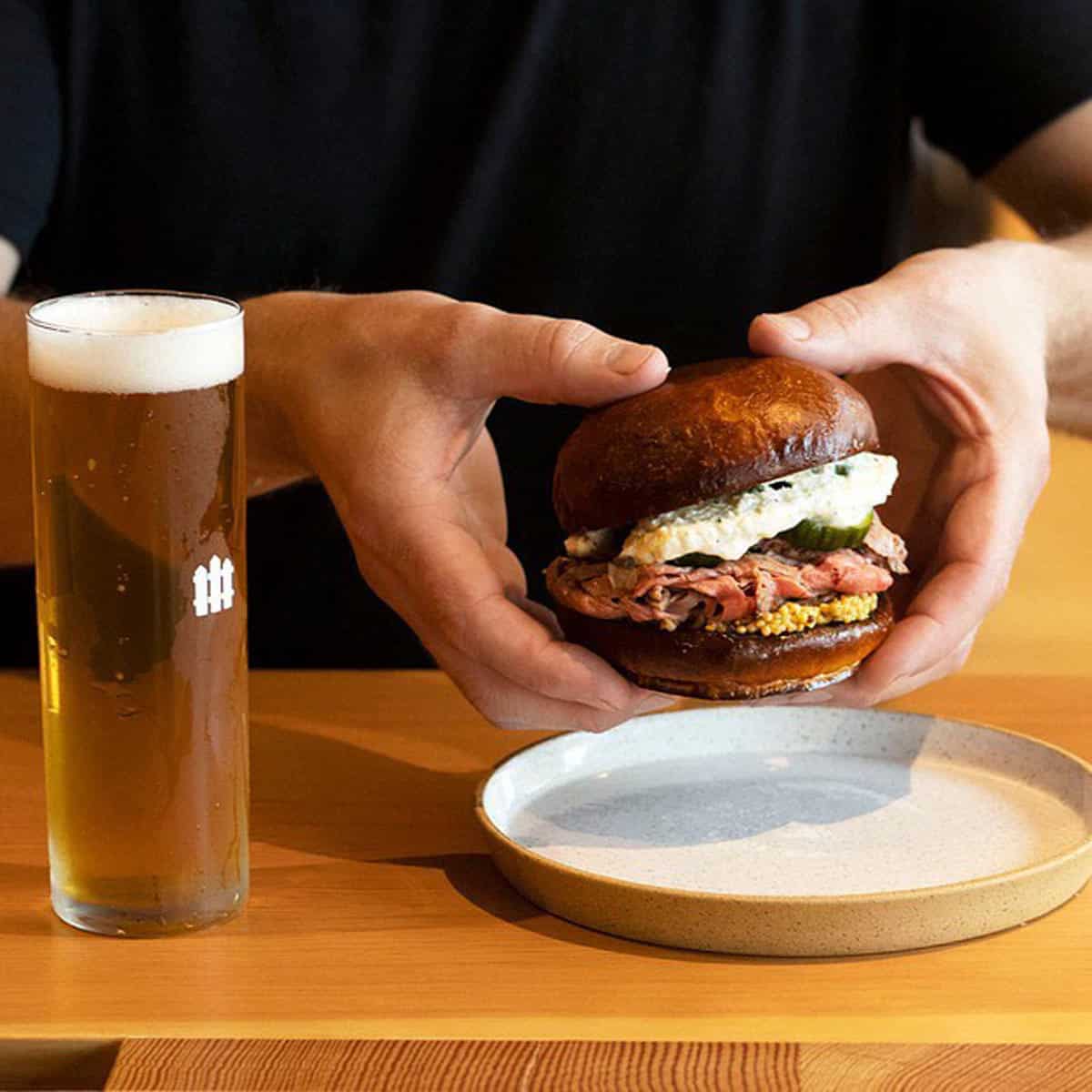 While the dining room used to hold Two Hands, a pop-up restaurant, today it is an extension of the taproom. It's perfect for events and special occasions, and for now, it has the same menu as the taproom; we love the Steak and Stout Pie, the Wild Mushroom Tagliatelle, and the Garden Burger. Always innovative and always tasty, One Sixteen is one of our new favourites in Winnipeg.
Bar Accanto
Location: 300 Tache Ave Unit 102, Winnipeg, MB R2H 2A2
Cuisine: Spanish, Italian, Canadian
Price: $$$
Sometimes referred to as "the bar next to Nola," Bar Accanto is one of Winnipeg's newest and best restaurants. And yes – it is directly next door to Nola, which we've listed above; in fact, the two spots are linked by a hallway, so it's easy to visit both in one night if you're keen (we love splitting our time between the two for drinks and sharing plates!). Just as they have for Nola, Chefs Emily Butcher and Colin Naylor bring their innovation and eye for detail to Bar Accanto. Enjoy the carefully selected wines and excellent sharing plates in the beautifully designed space, and you'll quickly see why we've included Bar Accanto on this list.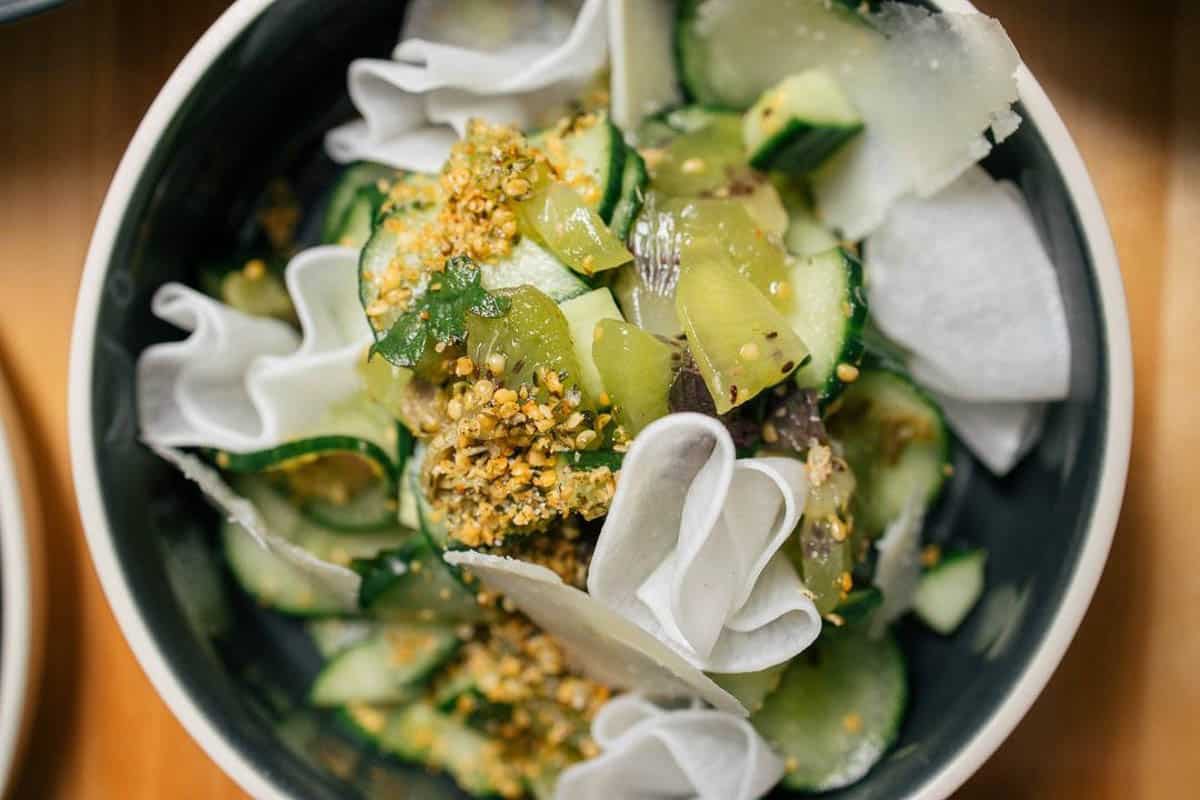 While the menu changes often, we're currently loving the oysters (with an apple and wasabi granita), the tuna crudo (with preserved citrus vinaigrette, pickled chilli, avocado mousse, fresh orange, and basil), and the pork belly (with black apple hoisin, pickled green tomato and scallion gremolata, and a snow pea slaw). Make sure to listen to the staff's recommendations when it comes to wine, as they truly know their stuff. And while Bar Accanto takes limited reservations, walk-ins are always welcome.
Petit Socco
Location: 256 Stafford St, Winnipeg, MB R3M 2V9
Cuisine: Spanish, French, Canadian
Price: $$-$$$
Serving a seasonal set four-course meal, Petit Socco is one of the newer Winnipeg restaurants. Found in a tiny – but incredibly warm and cozy – spot in River Heights, the restaurant is only run by two people, which gives it an extremely intimate vibe. Ranked as one of Air Canada's best new restaurants for 2023 alongside Bar Accanto (see above), the menu is always interesting and of the season, taking advantage of fresh, local ingredients.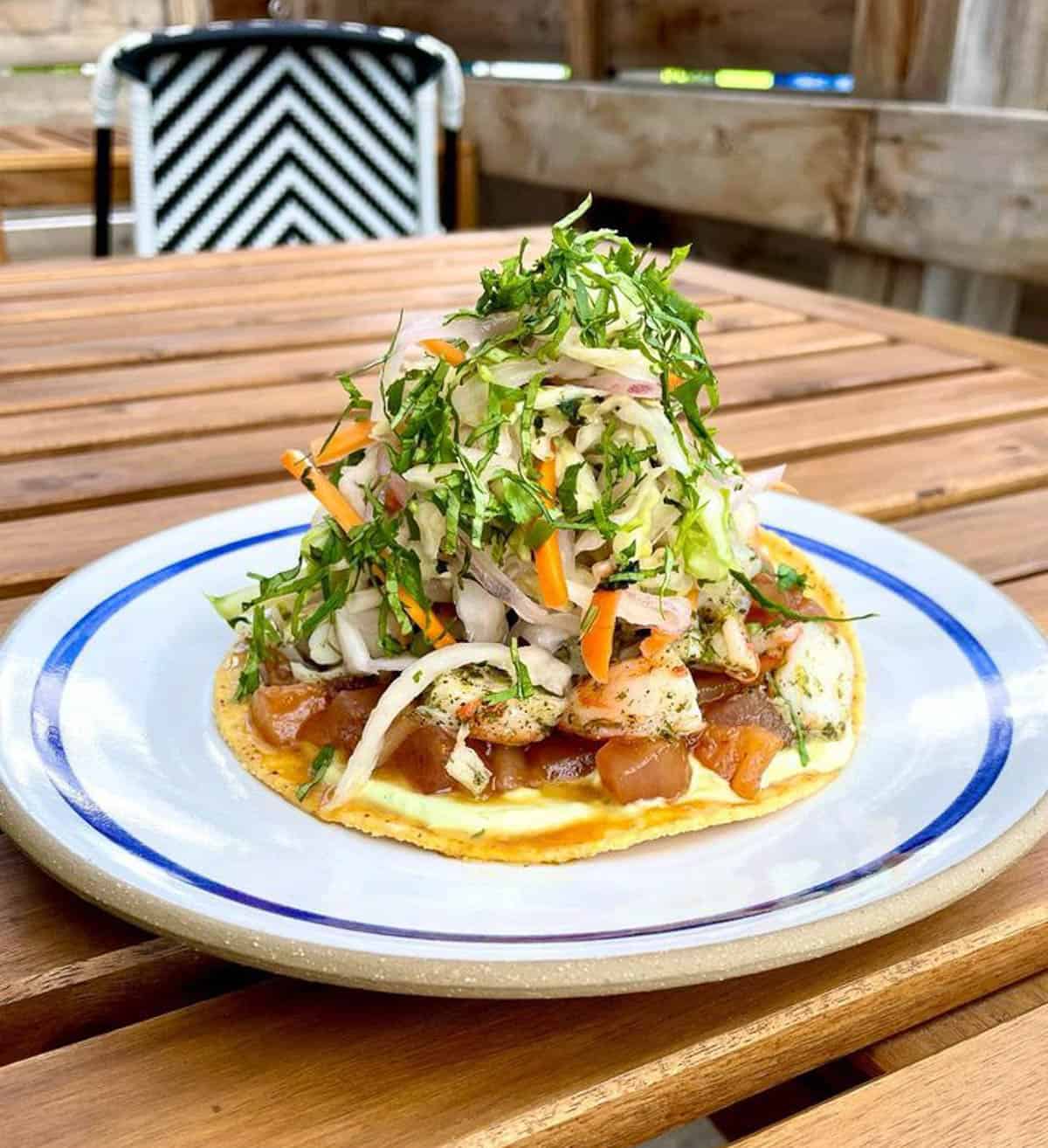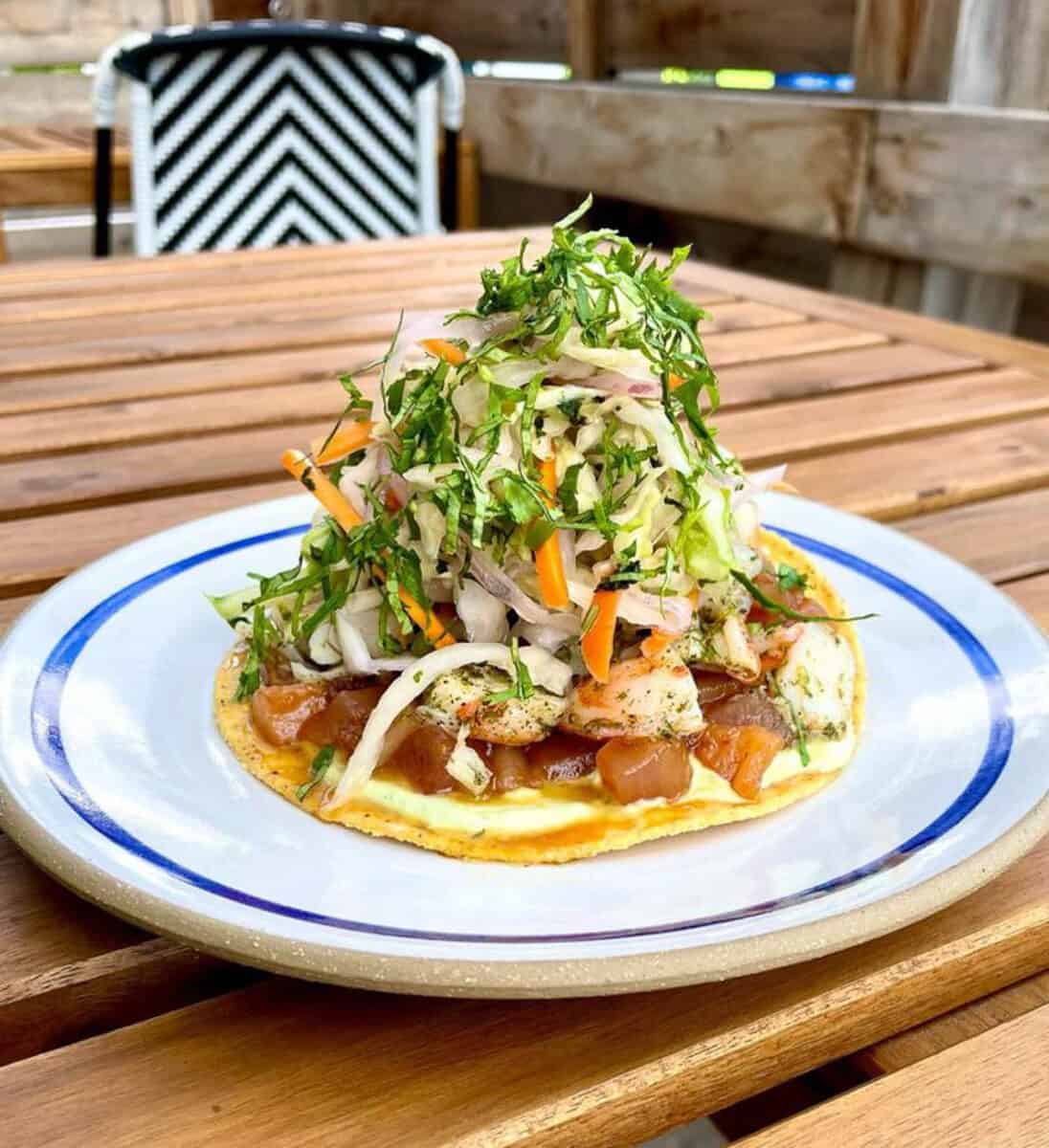 As of this writing, enjoy a corn tempura with rouille sauce to start, followed by prawns with herbs on rye toast. The main course is a pork piccata with dauphinoise potatoes, finished with a black forest cake and cherry sorbet. The selection of wines goes perfectly with the meals, which can be added on for an additional price. Make sure to book ahead, as this small space fills up quickly!