Disclaimer: This page may contain affiliate links. Please review our full Terms and Conditions for more information and our Privacy Policy. Note that any pricing, operating hours, or other such information provided below may have changed since initial publication.
Compiled by the Road Trip Manitoba team
Last updated on July 17, 2023
One of the most vibrant and exciting neighbourhoods in Winnipeg, Wolseley has a diverse and interesting range of things to do. Conveniently located in the West End of Winnipeg, the neighbourhood has a history that goes back to the late 1800s; by the 1930s, it was a popular and desirable place to live in the city, and it has remained that way ever since. By the 1980s, the neighbourhood was nicknamed "The Granola Belt" due to the fact that many of its residents were young, artistic, and socially active. Today, you'll still find that socially conscious mindset in much of the community.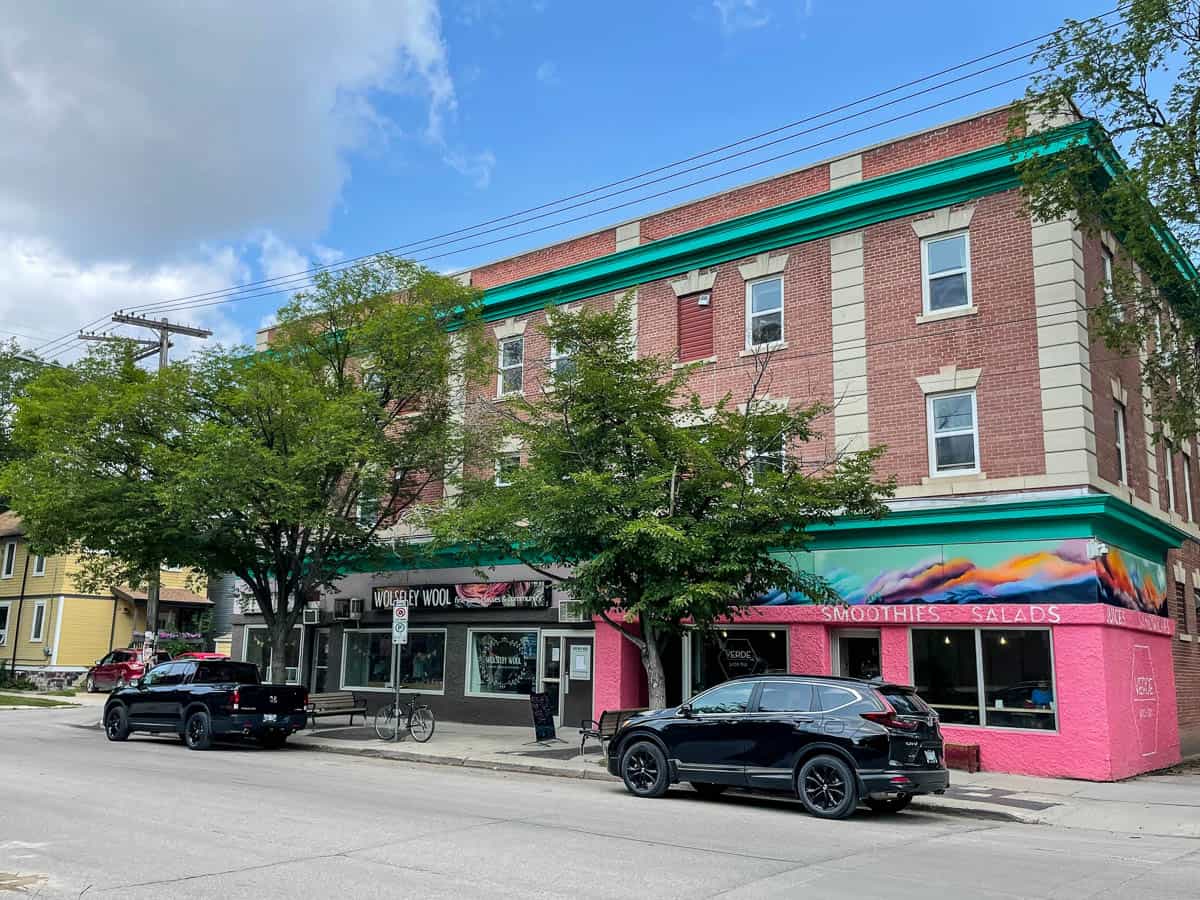 Bounded on the north by Portage Avenue, the east by Maryland Street, the south by the Assiniboine River, and the west by Omand's Creek, the neighbourhood is well-known in Winnipeg for its beautiful, tree-lined streets and its colourful Queen Anne style homes. You could easily spend a day or more exploring Wolseley, especially as there's so much to eat, see, and do in the neighbourhood. Read on for a few of our suggestions!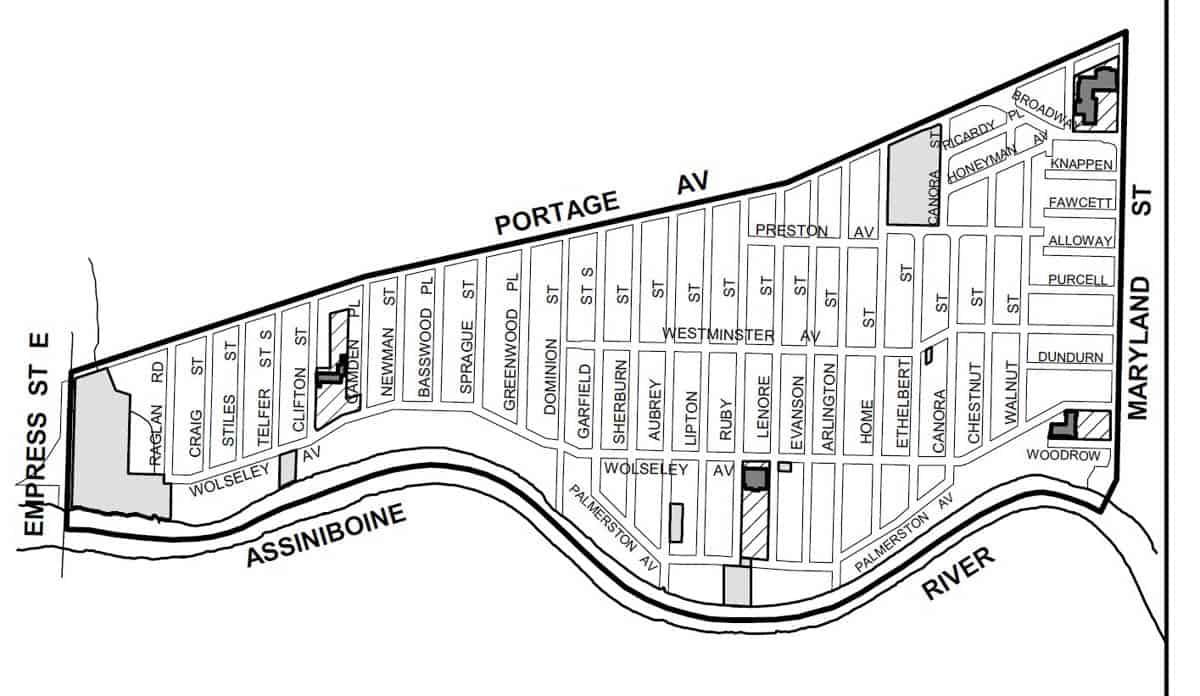 Land Acknowledgements
Winnipeg is located on Treaty No. 1 the original lands and waters of Anishinaabe, Ininiwak, Anishininiwak, Dakota, and Dene peoples, and on the homeland of the Métis Nation.
Things to Do in Wolseley
Take a self-guided walking tour
There is an incredible amount of history in the neighbourhood of Wolseley and one of the best ways to see it all is by walking through the area's gorgeous streets. Whether you just wander at your leisure or want to take in some of the various historical houses and spots along the way, it makes for one of the most enjoyable suburban walks in the city. We recommend grabbing a coffee from nearby Thom Bargen Coffee Roasters on Sherbrook (one of the best coffee shops in Winnipeg) or a coffee or juice from Verde Juice Bar on Westminster (more on Verde Juice Bar below!) to accompany your promenade.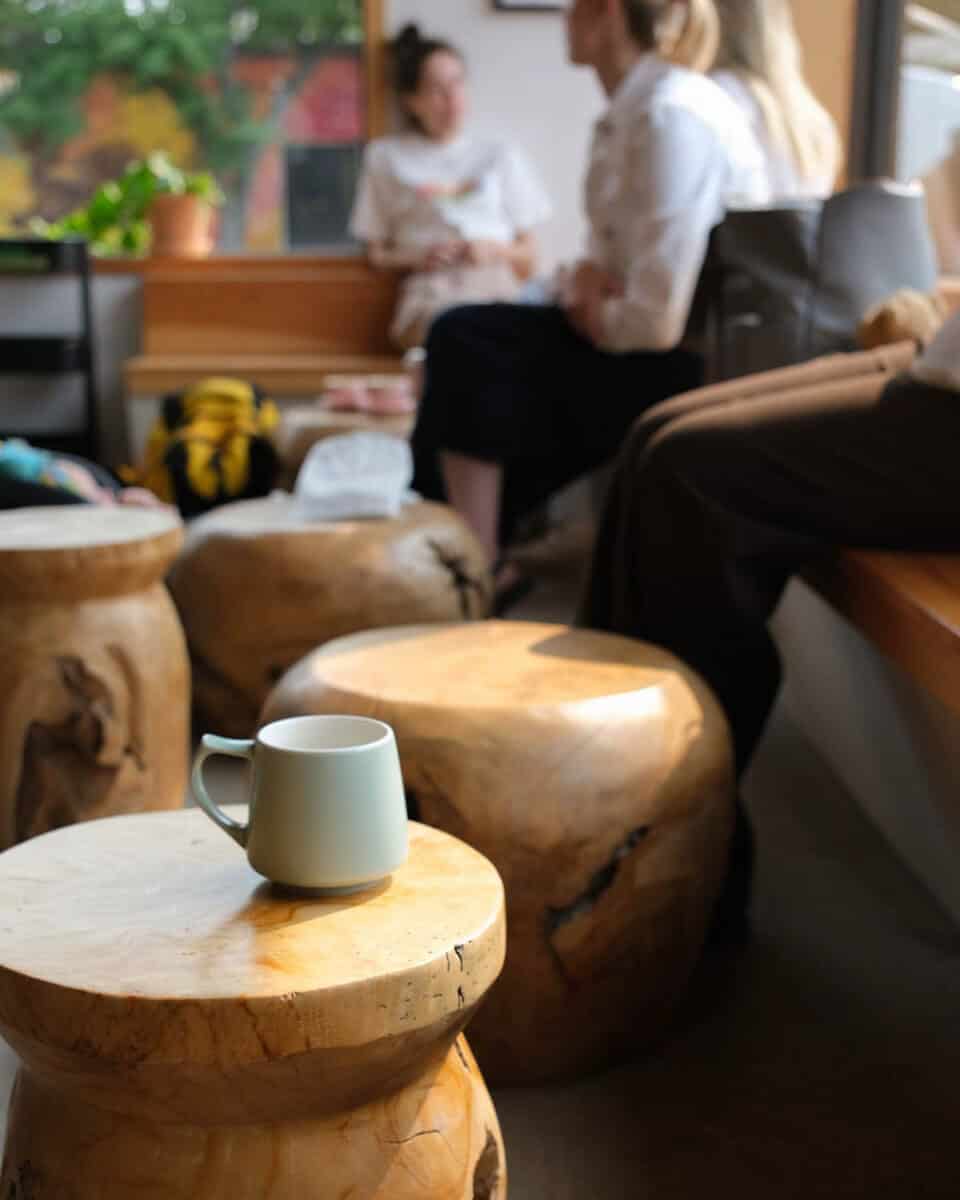 If you'd like to include another neighbourhood in your walk, one of Road Trip Manitoba founder Brenna's favourite walks in the city is the River Heights/Wolseley "Loop". This loop includes most of Wolseley Avenue, linking River Heights' affluent Wellington Crescent by the bridge at Maryland Street on one end and the bridge by the Sir John Franklin Park railway tracks on the other. The walk takes about an hour and you get great views of the Assiniboine River, plenty of tree-covered paths, and a look at some of Winnipeg's most beautiful homes.
Visit the Wolseley Farmers Market
Location: 980 Palmerston Avenue
Though we could have also included this under the next section – where to eat in Wolseley – the neighbourhood farmers market is a wonderful place for a wander on Tuesday and Thursday afternoons during the summer and fall. With an exceptional range of meats, vegetables, fruit, fish, honey, and so much more, you can shop happily knowing you're supporting local farms and getting the freshest produce possible.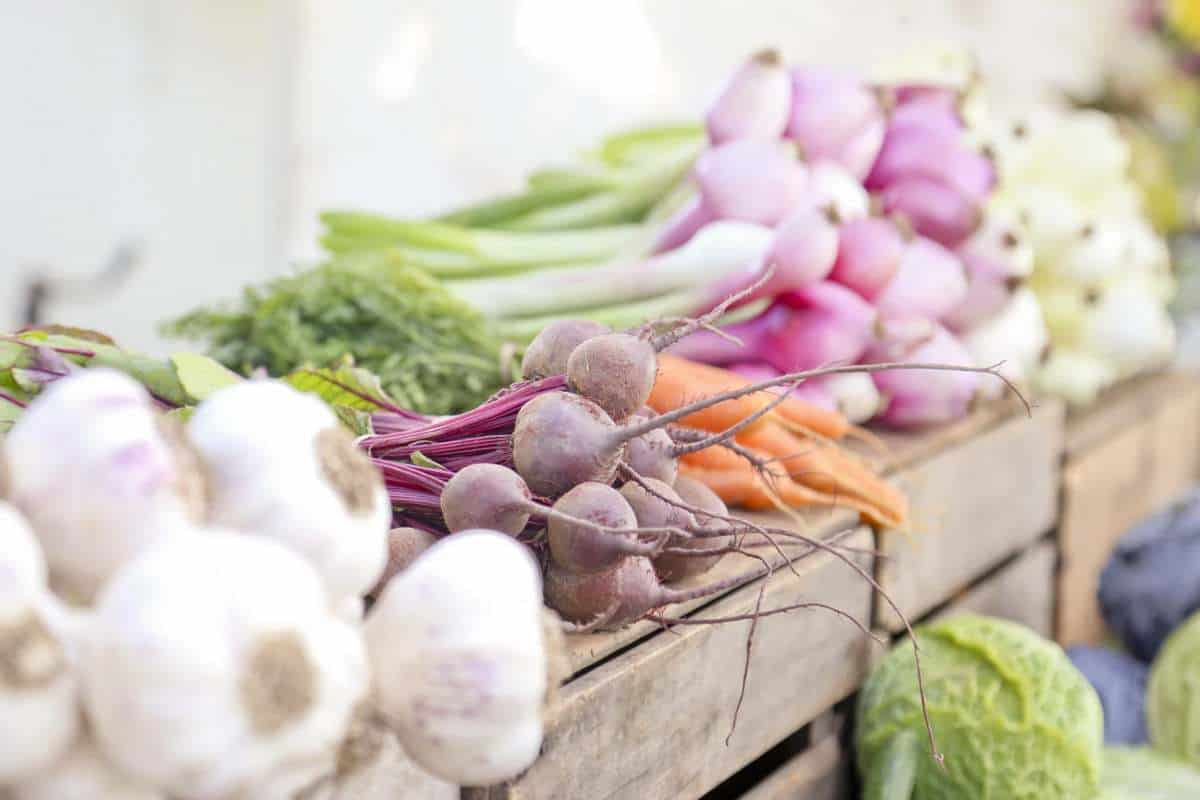 Photo Op: The Nellie McClung House
Location: 97 Chestnut Street
Nellie McClung was an important author, politician, and social activist who spent a lot of her life in Manitoba. As one of Canada's most influential suffragists, she helped women in Manitoba get the vote in 1916. Stop by one of her former homes at 97 Chestnut Street for a quick photo.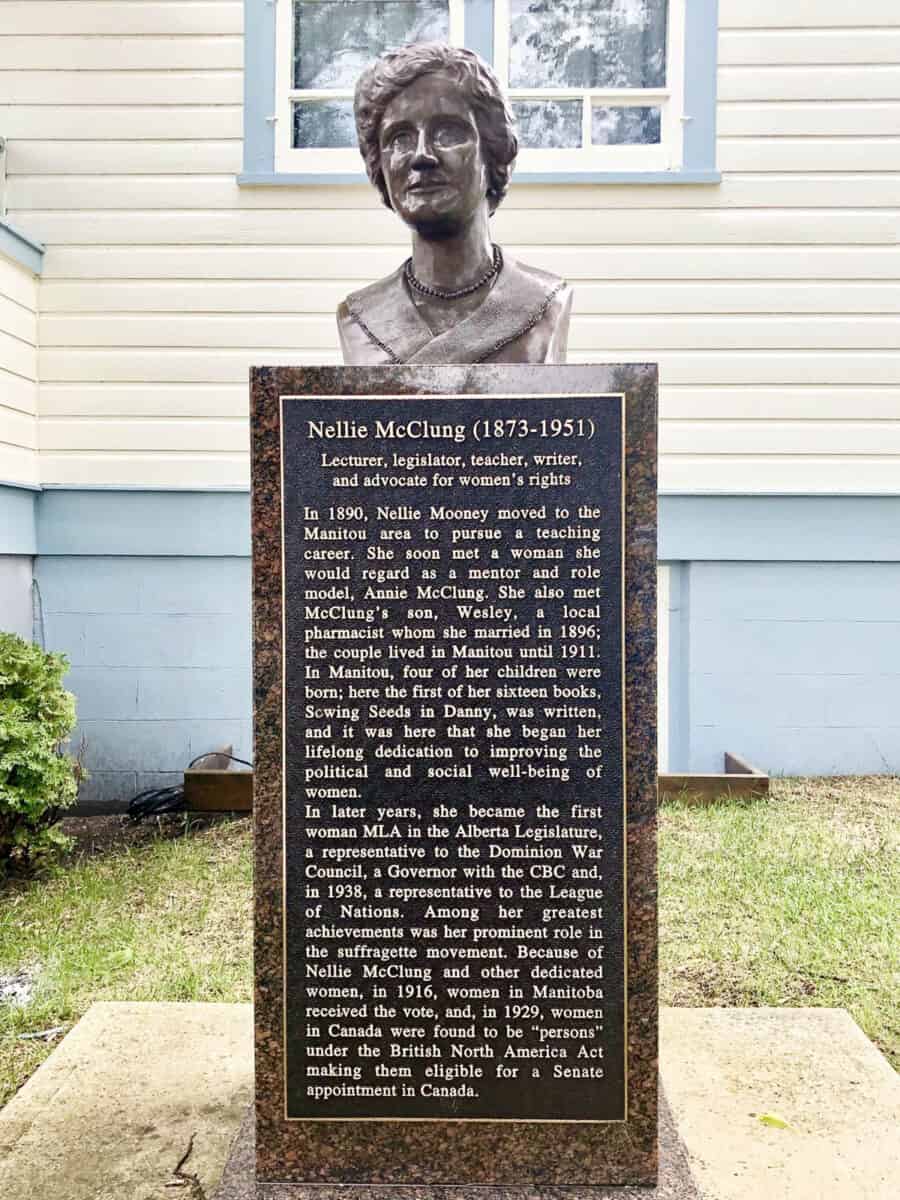 Shop at Prairie Sky General Store
Location: 871 Westminster Avenue
Known for its excellent selection of books, Prairie Sky General Store also sells jewellery, home decor, clothing, candles, and so much more. It's the perfect spot to visit when you're looking for a gift for someone or for a little treat for yourself! Open since 1978, Prairie Sky has been a fixture in Wolseley for a very long time and is a must-visit in the neighbourhood.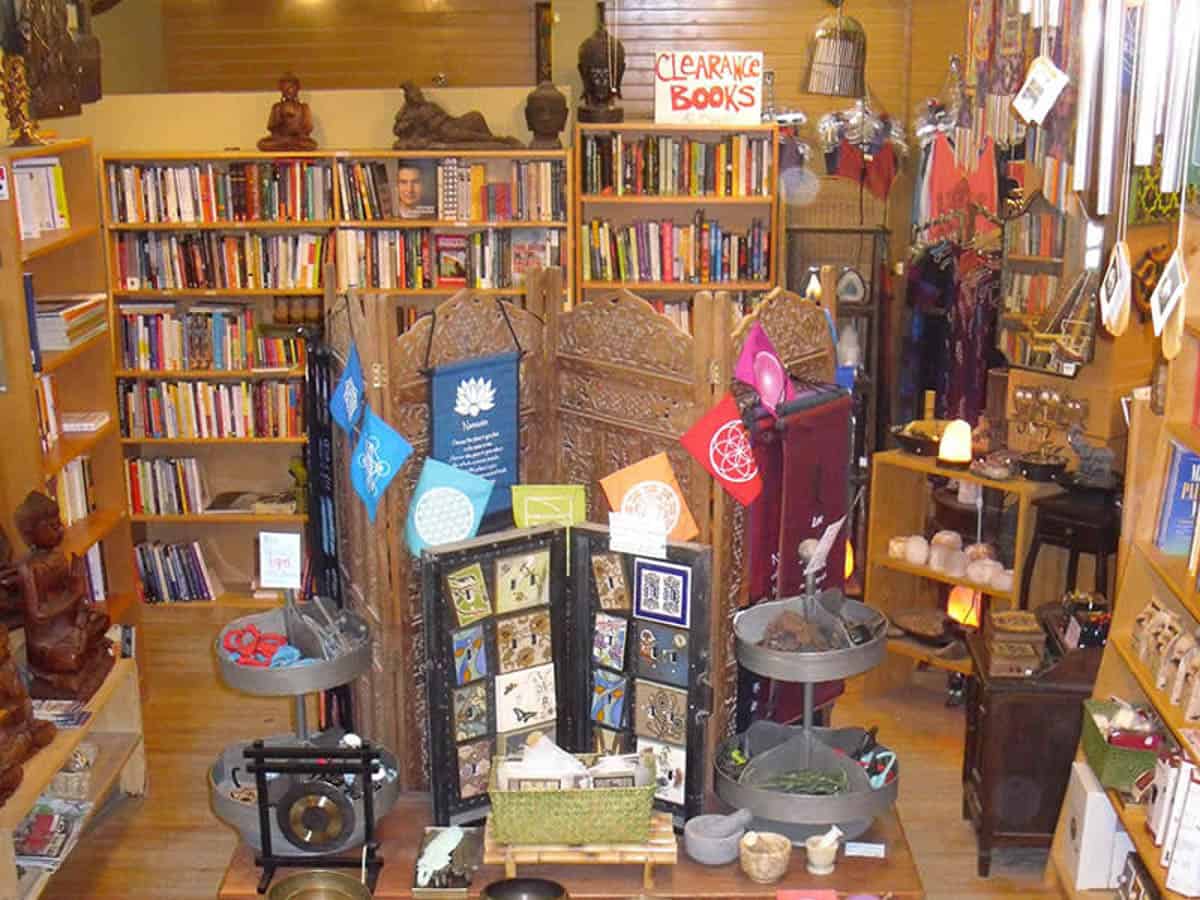 See the Westminster United Church
Location: 745 Westminster Avenue
If you spend any time in Wolseley, you can't miss seeing the Westminster United Church. With over 100 years of history, the church is a beautiful building to visit regardless of your religious beliefs. The architecture is definitely worth a look as it was designed in the Late Gothic Revival style with walls of rough-cut Manitoba limestone.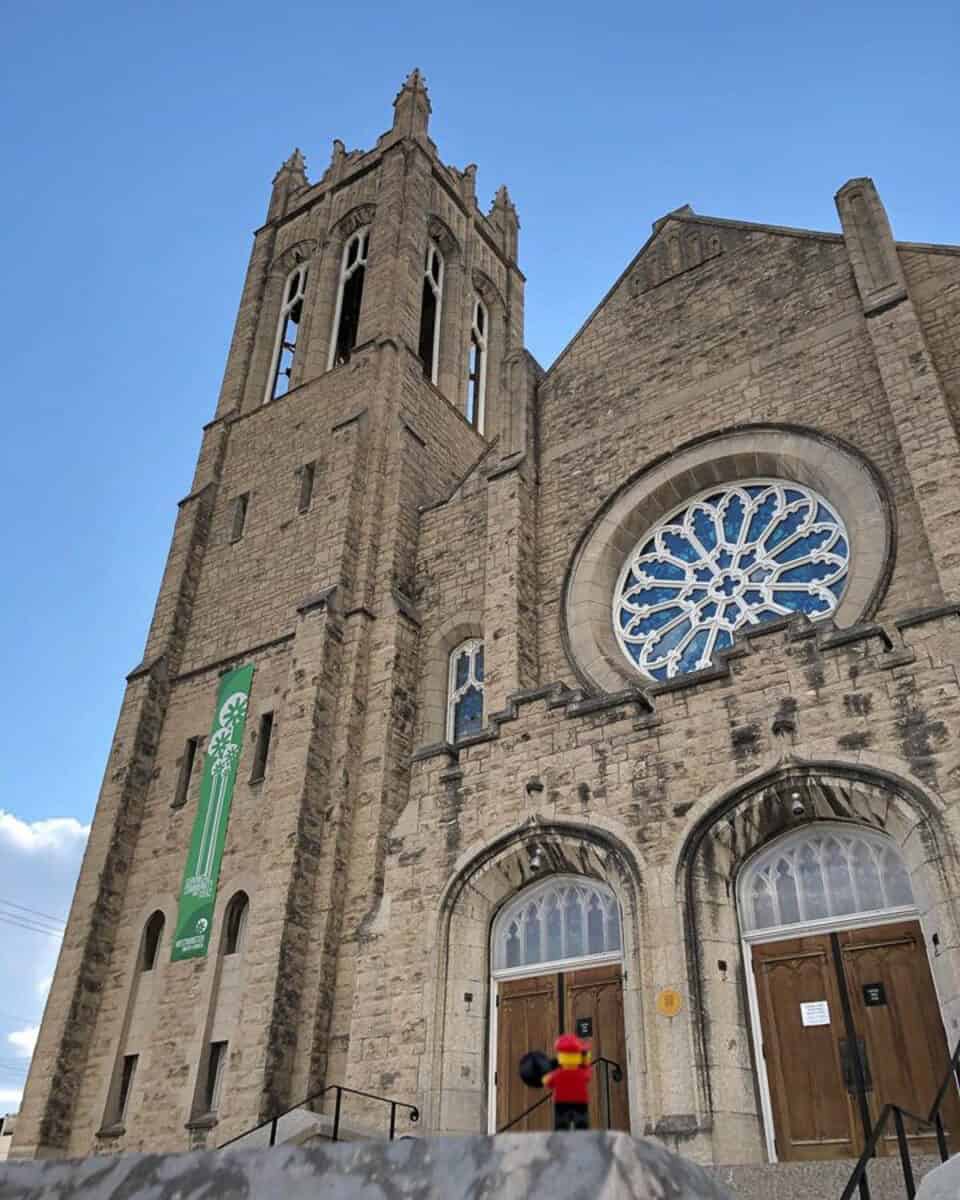 Unwind at Urban Massage Therapy
Location: 900 Westminster Avenue
With over 20 years of history, Urban Massage Therapy is a wonderful spot to focus on your wellness. Have a massage from one of the experienced massage therapists, and let your worries float away. There is also acupuncture available.
Try Yoga at Prana Yoga
Location: 894 Westminster Avenue
Fancy a bit of yoga? One of Winnipeg's most beloved yoga studios, Prana Yoga, is found in the heart of Wolseley. There are multiple workshops and classes to choose from, regardless of your yoga skills.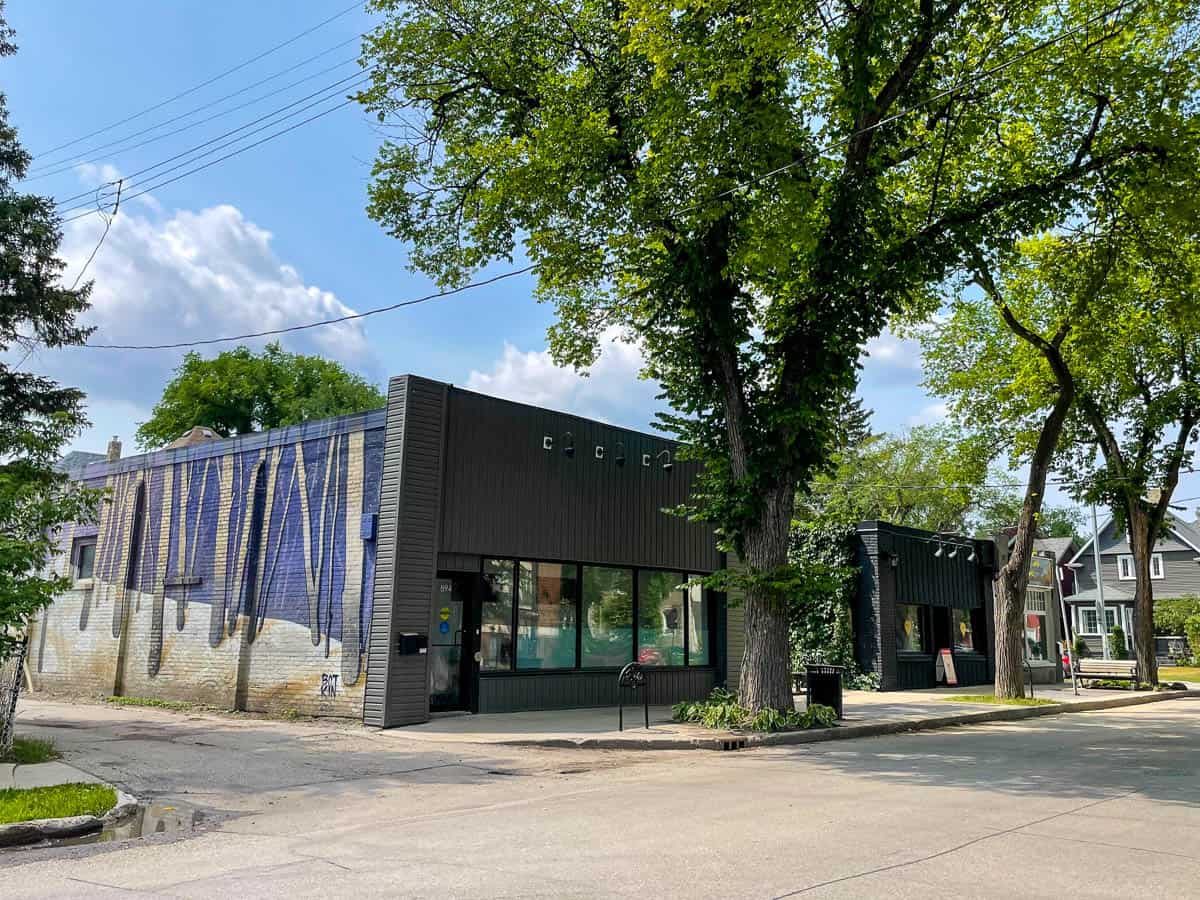 Visit Vimy Ridge Memorial Park
Location: 821 Preston Avenue
Bordering Portage Avenue, the Vimy Ridge Memorial Park is a very pretty spot for walks, bike rides, picnics, and so much more. With a splash pad and wading pool, it's also great for kids in the summer. Of course, it is also a place to reflect on the importance of the battle of Vimy Ridge in 1917, and there are war memorials throughout the park to visit.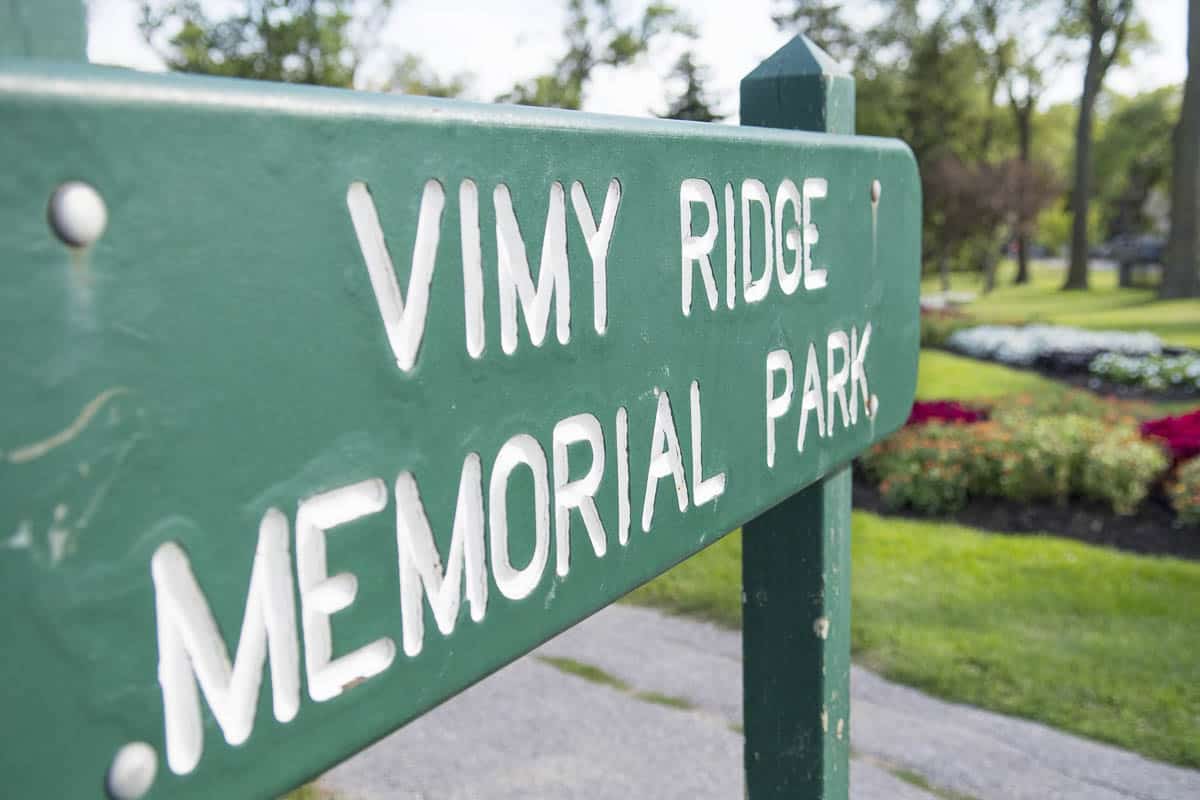 Lucky Girl Pop-Up Market
Though not a permanent feature of Wolseley, the popular craft market Lucky Girl occasionally has pop-up markets in Wolseley. Keep your eyes peeled for this event, as it's a fantastic way to purchase lots of local crafts, jewellery, baked goods, art, clothing, and so much more.
See the Beauty of Back Alley Arctic
For a bit of art, head to Back Alley Arctic. Found between Wolseley and Westminster Avenue in an alley with Canora and Ethelbert Streets, you'll see stunning murals of polar bears, walruses, beluga whales, and more, all painted by Kal Barteski (the artist responsible for the SeaWalls Churchill murals, one of our favourite things to do in Churchill).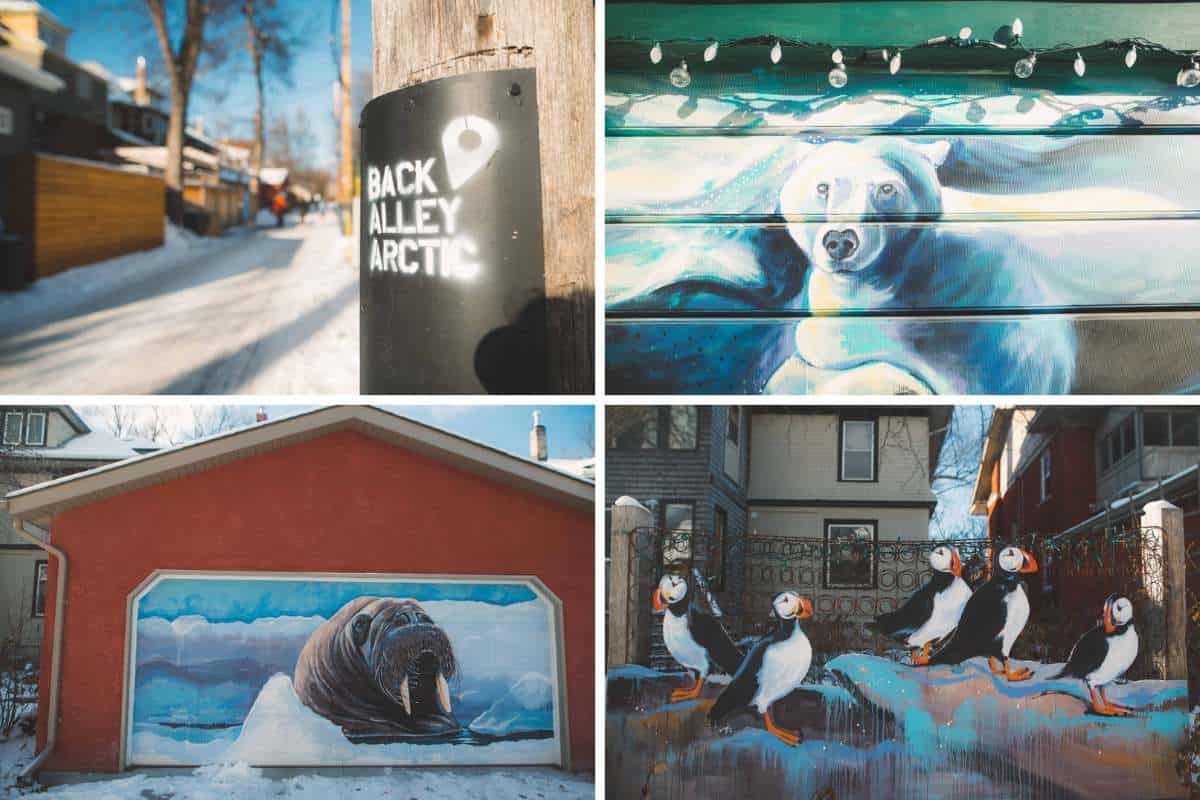 Omand's Creek
Found in the western part of Wolseley, Omand's Creek, Omand Park, and Halter Park make for a lovely little sojourn in the area. While it can often flood in spring, it's perfect for a stop as part of a longer bike ride or walk.
Get Passionate about Cycling at Prairie Velo
Location: 967 Wolseley Avenue
At Prairie Velo, they believe in cycling for everybody, including bicycles and other adaptive cycling products that ensure everybody can fall in love with the activity. Pop in to find your dream bike, prepare your bike for the upcoming season, and more. Don't forget your helmet!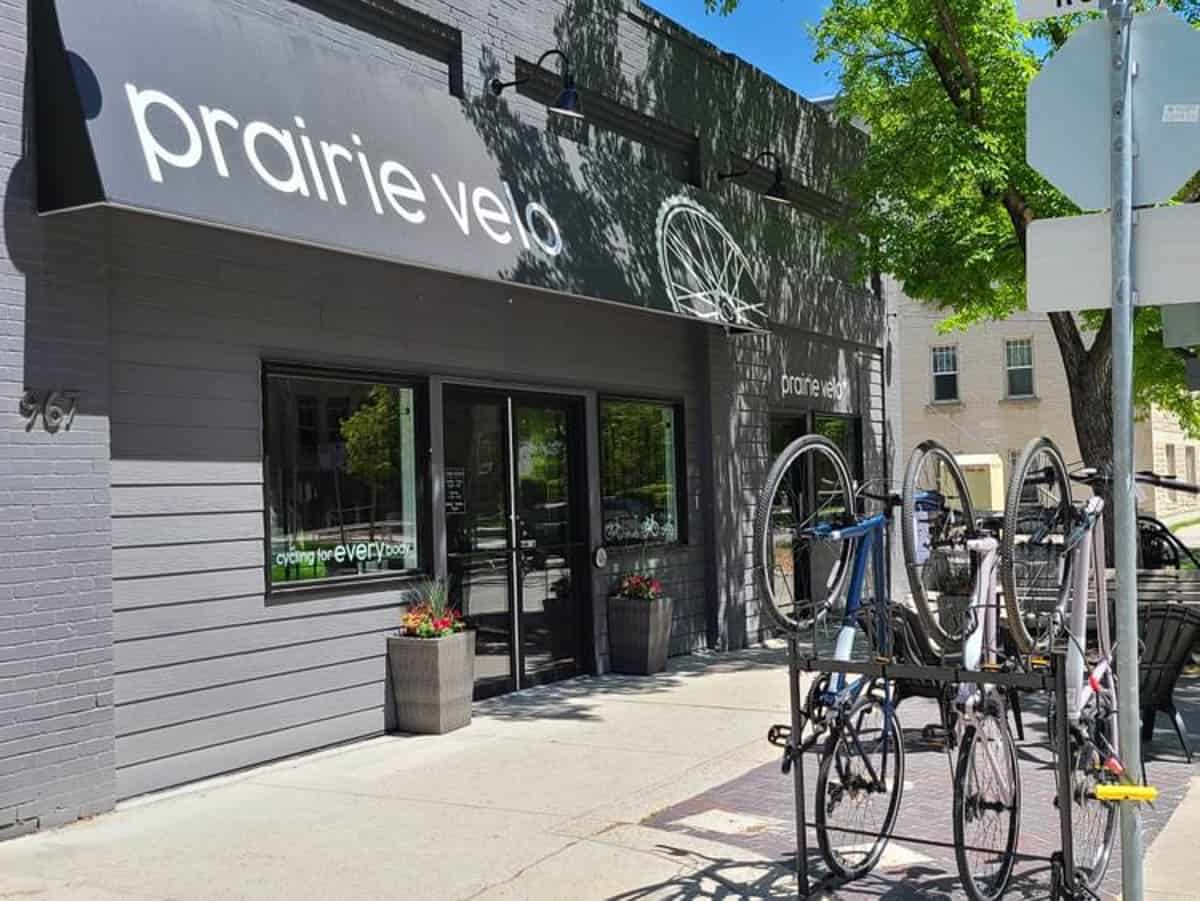 Where to Eat in Wolseley
There are some excellent places to eat and/or purchase food in Wolseley. And don't forget about Sherbrook Street, which is just one street over from Wolseley; we've listed some of our top restaurant choices on Sherbrook below under the "nearby" section!
Bonnie Day
Location: 898 Westminster Avenue
One of Winnipeg's newest restaurants, Bonnie Day is already making quite a name for itself. Its cozy vibe, incredibly friendly staff, and welcoming atmosphere really encapsulate the heart of Wolseley… and it helps that the food is so delicious, too! Choose from a seasonally rotating menu of locally inspired dishes; the whipped feta has been a mainstay on the menu for a while, and it is one of the best dishes in the entire city. With a great selection of vegetarian dishes, sharing plates, pizzas, and so much more, there's always something interesting and innovative to try at Bonnie Day. And don't miss out on the cocktails, which are just as enticing!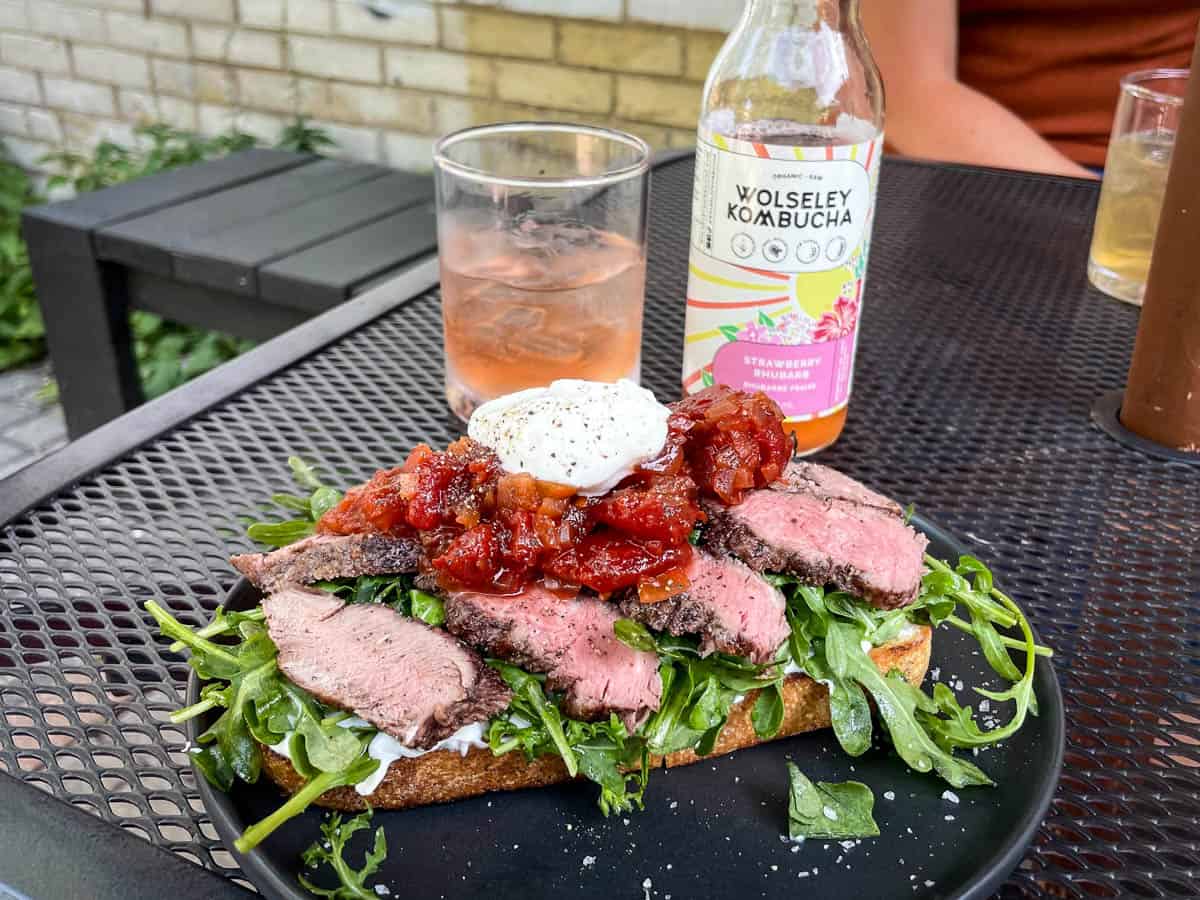 Verde Juice Bar
Location: 887 Westminster Avenue
Head to Verde Juice Bar for fantastic juice, yes, but also to experience a "hub for health, wellness, and positivity." With a plethora of healthy, organic options to energize your day, the bright, airy space is an oasis when you need an escape from the hustle and bustle of Winnipeg. The menu is extensive, with unbelievably fresh cold-pressed juices, smoothies, smoothie bowls, oatmeal, bowls, soups, sandwiches, and more. Verde Juice Bar is perfect for breakfast, brunch, lunch, or any time of day when you need a healthy boost. If you're looking for places to eat in Wolseley, look no further.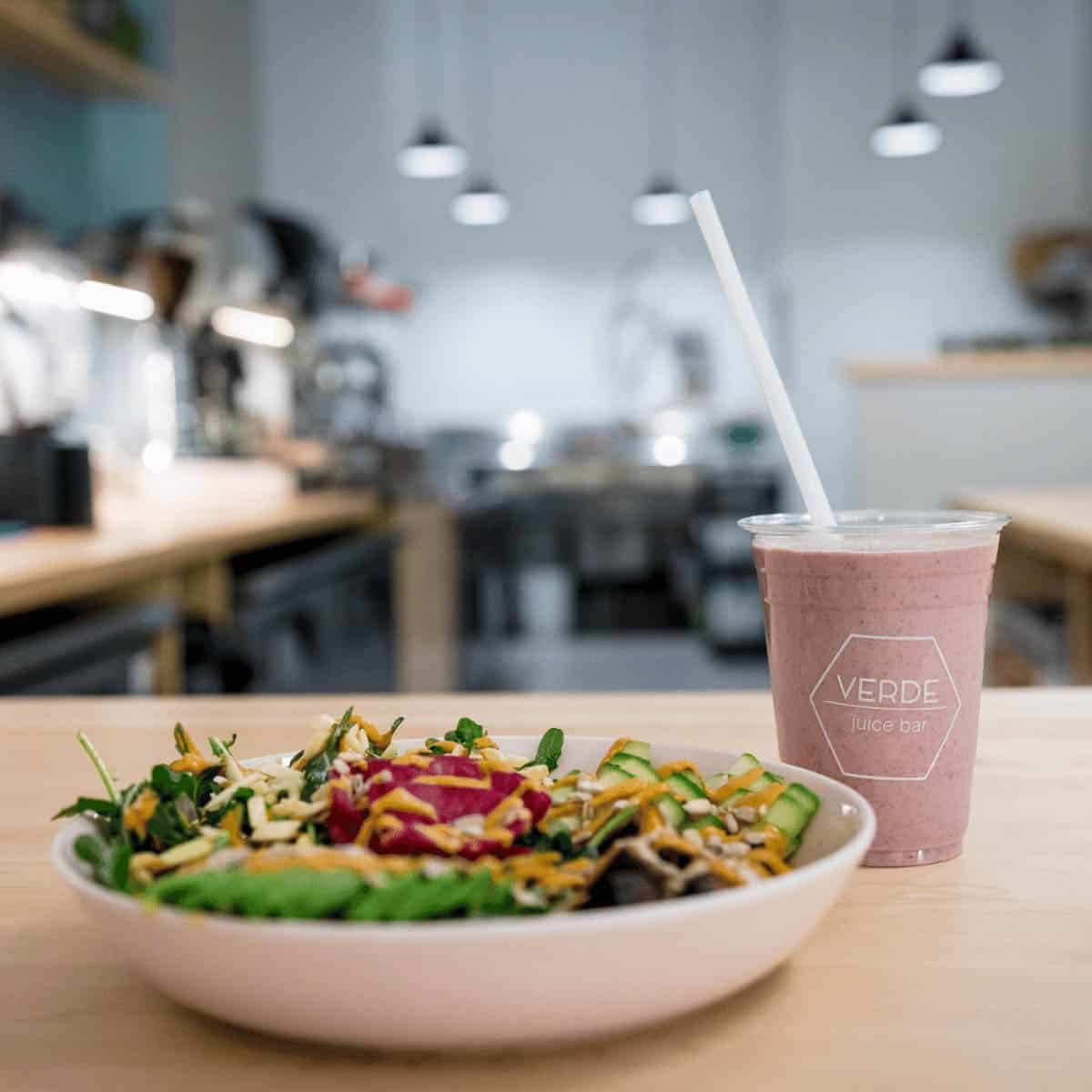 Organic Planet Worker Co-Op
Location: 877 Westminster Avenue
A mainstay of the Wolseley neighbourhood since the late 1970s and a great example of the philosophy of the area, Organic Planet Worker Co-Op is one of our favourite spots in this part of Winnipeg. Winnipeg's only worker-owned organic grocery, there is an outstanding selection of organic groceries as well as non-toxic home and body products. There's also a very tasty vegan deli to visit to pick up food for on-the-go.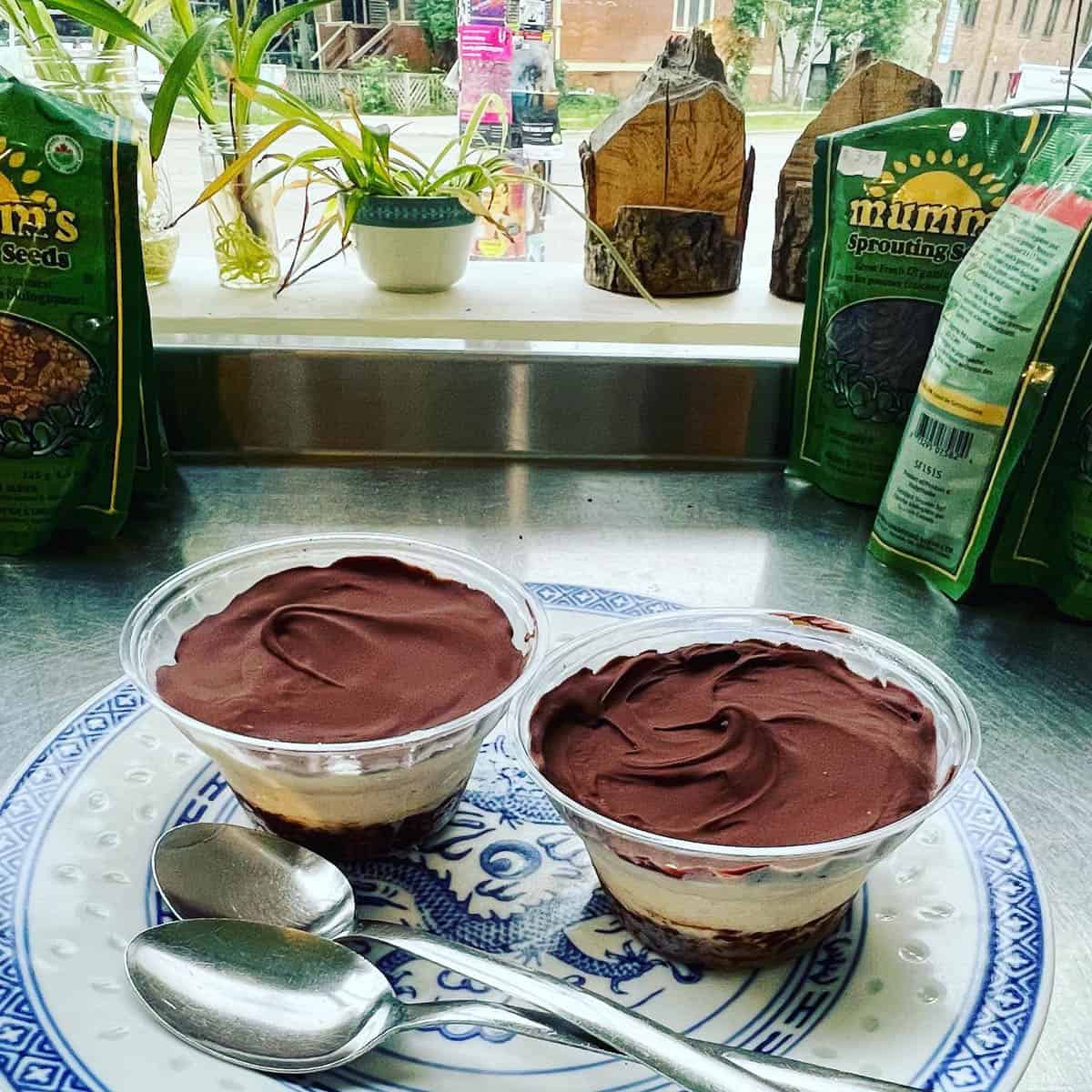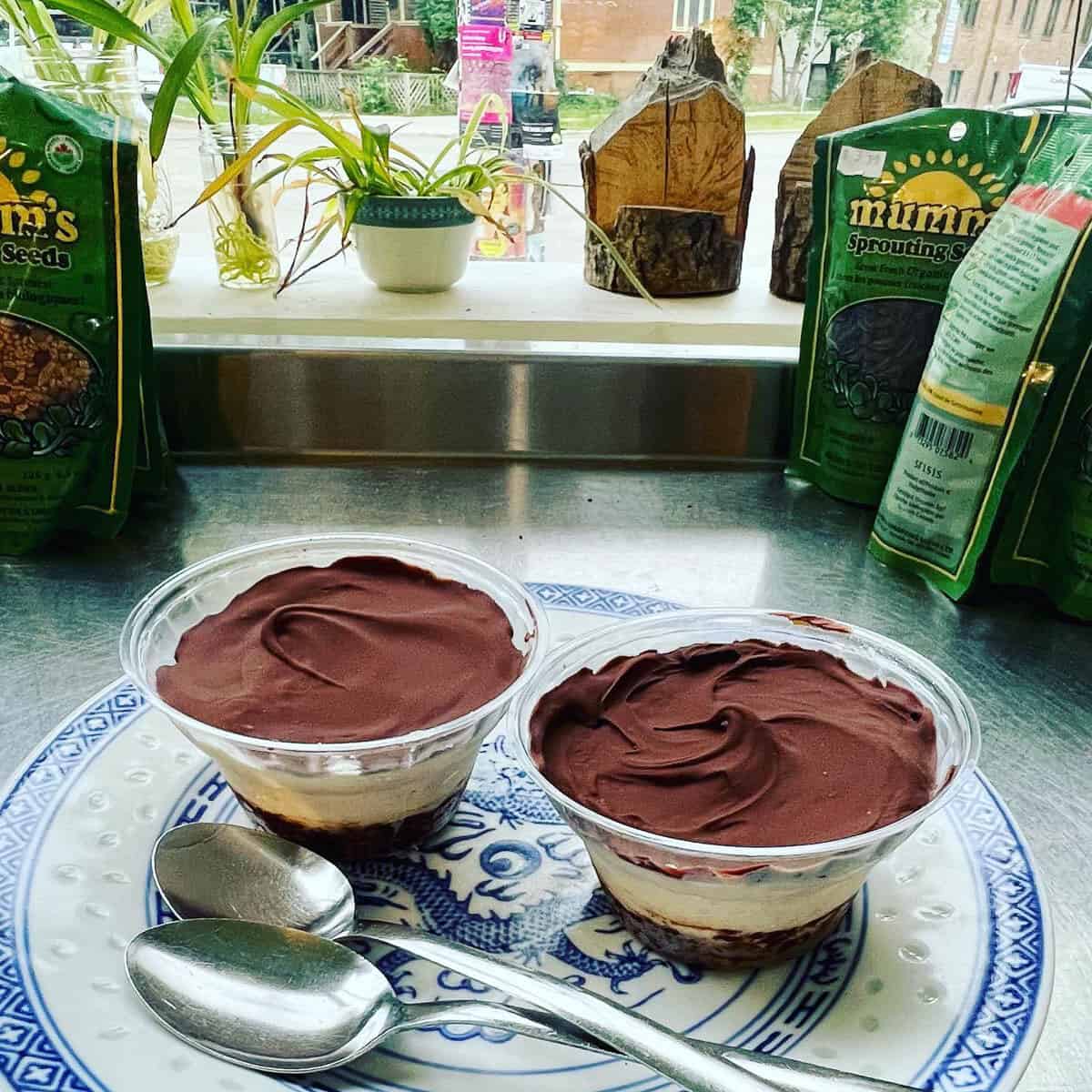 DeLuca's
Location: 950 Portage Avene
Head to DeLuca's for fantastic Italian groceries and an extensive deli section that includes meat, pastas, salads, pizzas, prepared vegetables, desserts, and so much more. You can easily pick up a delicious lunch or dinner for yourself or for the whole family here! Known for its high quality ingredients and authentic Italian food, it's a good pick for an easy meal to take home (and when you need a few groceries).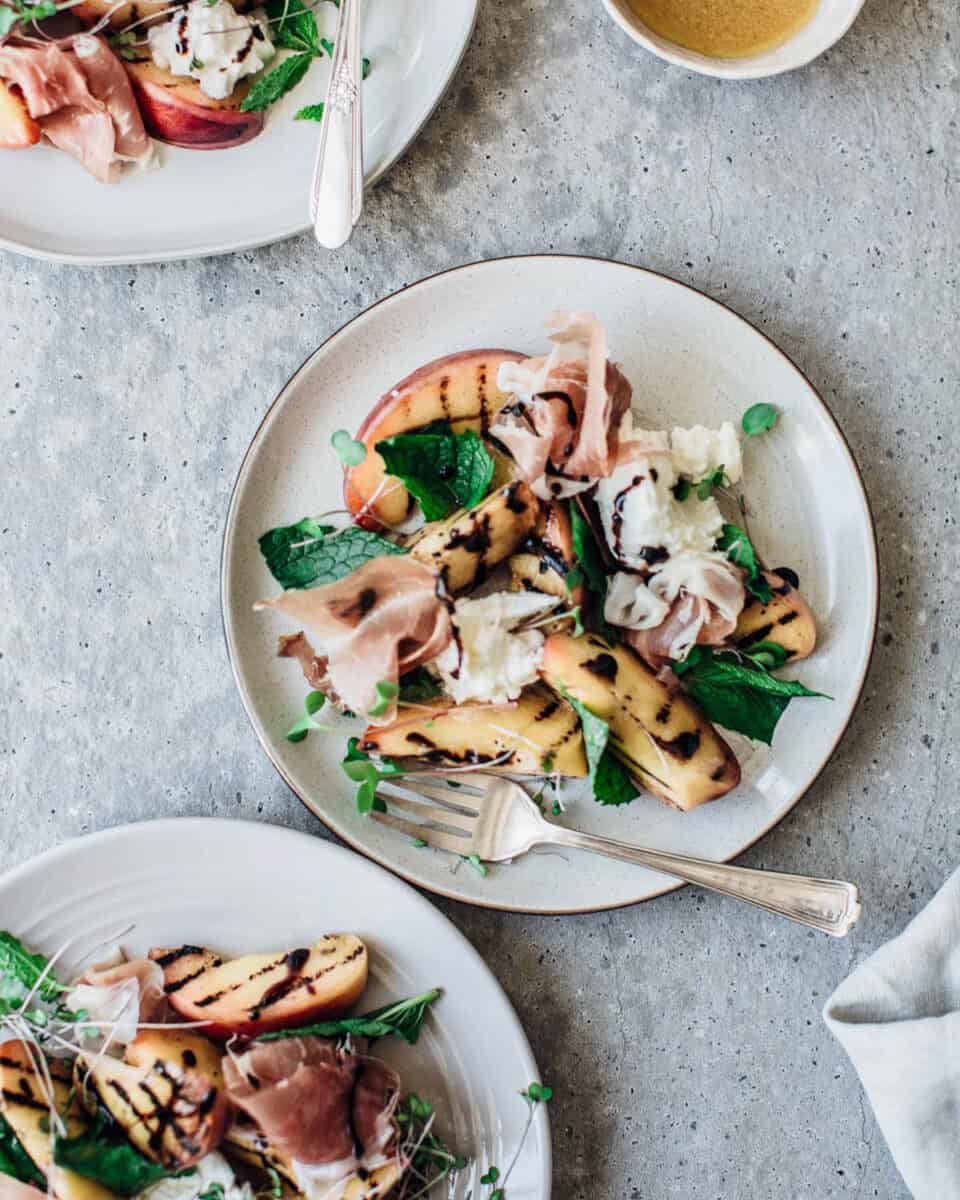 What to Do Nearby
As you're so close to downtown Winnipeg, basing yourself in Wolseley is a great idea if you want easy access to the rest of the city. Even better, there are tons of things to do within walking distance of Wolseley, especially when it comes to restaurants.
Head to Sherbrook Street – technically not in Wolseley, even though it's only one street over from Maryland Street – for some of Winnipeg's best restaurants, including One Sixteen (home to the Good Neighbour Brewing Taproom), Bistro Dansk, The Nook, The Tallest Poppy, Handsome Daughter (where you'll find Magic Bird Fried Chicken), Thom Bargen Coffee Roasters, Roughage Eatery, Charisma of India, and so much more. Langside Grocery on nearby Langside Street is also fantastic for cocktails and shared plates.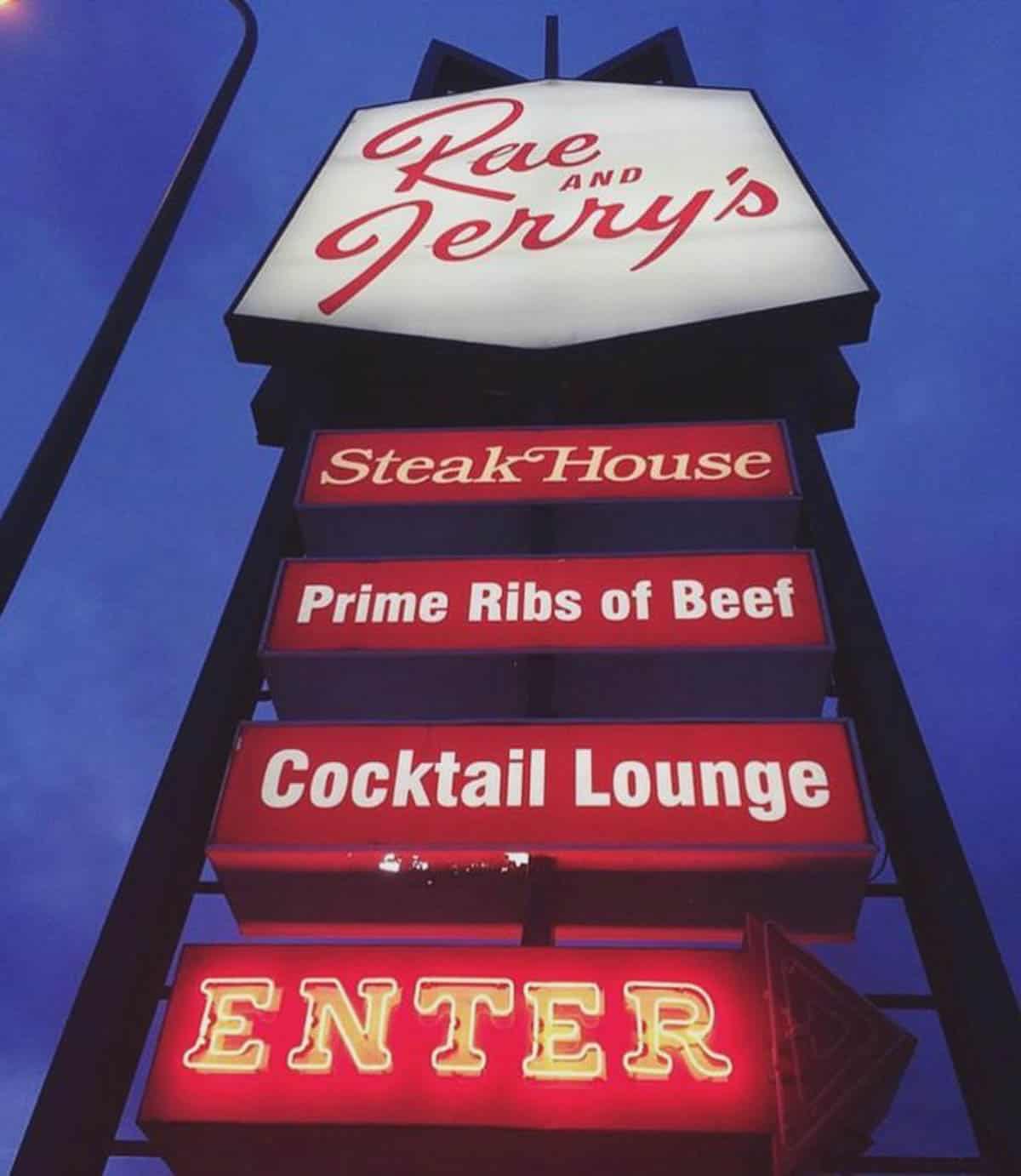 A short distance away on Portage Avenue, you'll find Rae & Jerry's Steakhouse, an institution in Winnipeg since 1957. You'll also find CF Polo Park Mall on Portage Avenue, one of Winnipeg's best and biggest shopping malls.