Disclaimer: This page may contain affiliate links. Please review our full Terms and Conditions for more information and our Privacy Policy. Note that any pricing, operating hours, or other such information provided below may have changed since initial publication.
Compiled by the Road Trip Manitoba team
Last updated on January 16, 2023
Portage la Prairie, Manitoba's fifth-largest city, is sometimes called "The Island on the Prairies" because of its location on a crescent-shaped lake (called Crescent Lake, of course). There are tons of things to do in Portage la Prairie to keep you busy on a few days' holiday or a weekend away, and it makes for a great mini-vacation in the province. Sometimes called PLAP, the small city is perfect for families, outdoor enthusiasts, and just about everyone in between.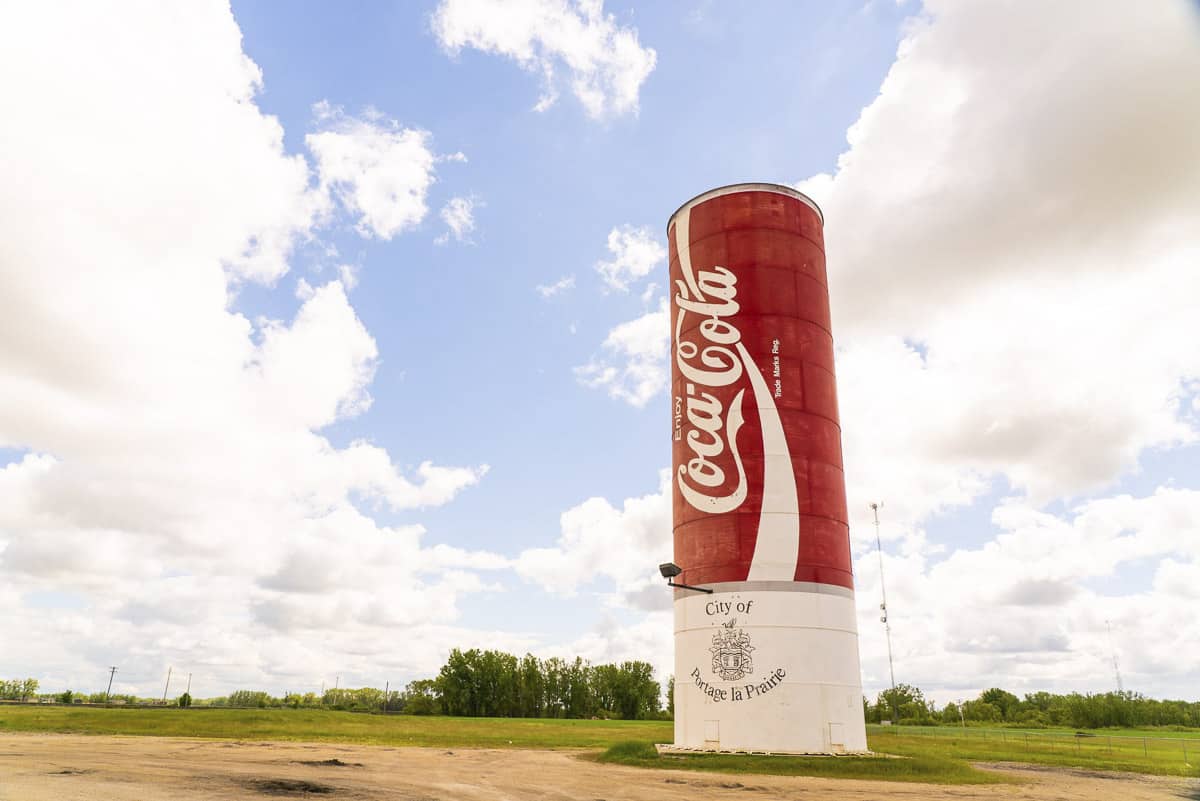 Whether you're on a day trip or planning on staying for a while, we've outlined everything you'll need to know about Portage la Prairie, from how to get there to where to stay to what you should do while you're there.
About Portage la Prairie
Land Acknowledgments
Portage la Prairie is located on Treaty No. 1, the original lands and waters of Anishinaabe, Ininiwak, Anishininiwak, Dakota, and Dene peoples, and on the homeland of the Métis Nation.
Brief History
Portage la Prairie has a history that dates back many centuries; Indigenous peoples established settlements and homes on the land we now call Manitoba thousands of years ago. It is believed that Europeans first visited the area we now call Portage la Prairie in the mid-17th century and by 1738, Fort la Reine was built as a fur trading post. Over the next two hundred years, both the Hudson's Bay Company and the Northwest Company established training posts in the area. European settlers made their way to the land in the mid 19th century.
Incorporated as a city in 1907, Portage la Prairie became a hub for agriculture and manufacturing in Southern Manitoba. Today, Portage la Prairie is home to approximately 13,300 people and has a thriving tourism scene.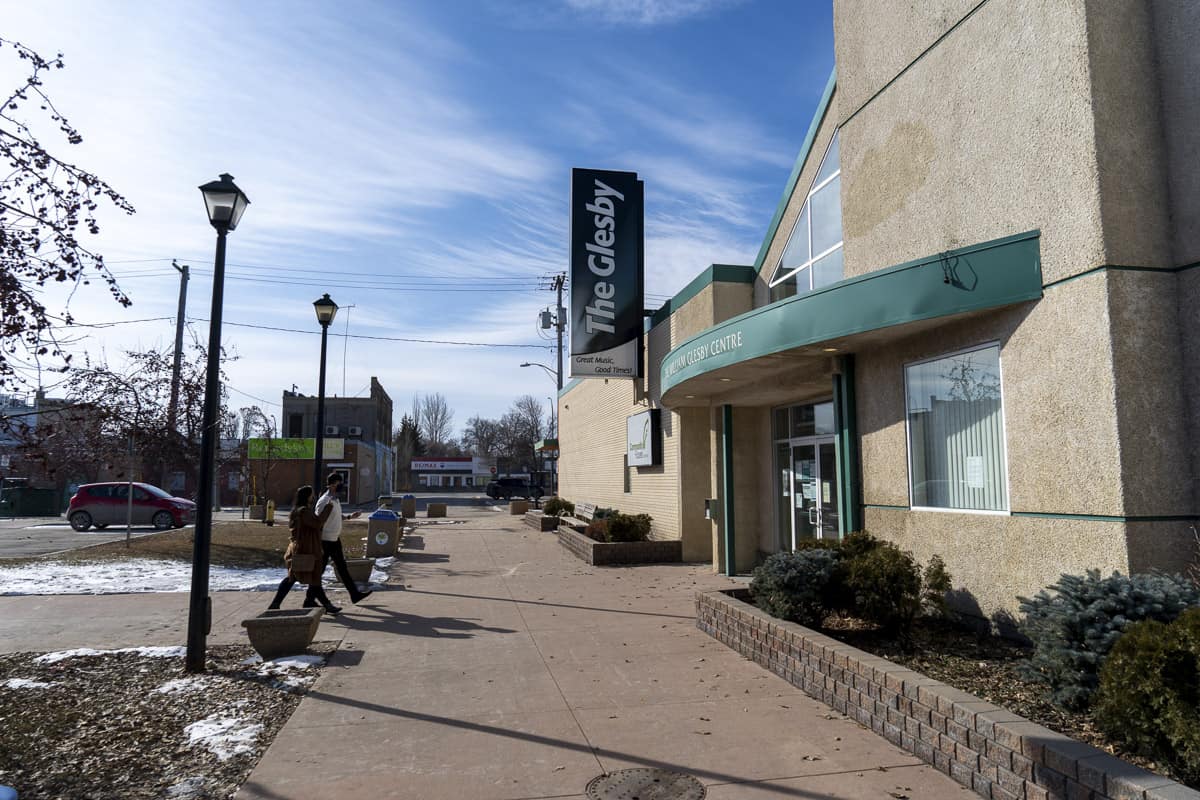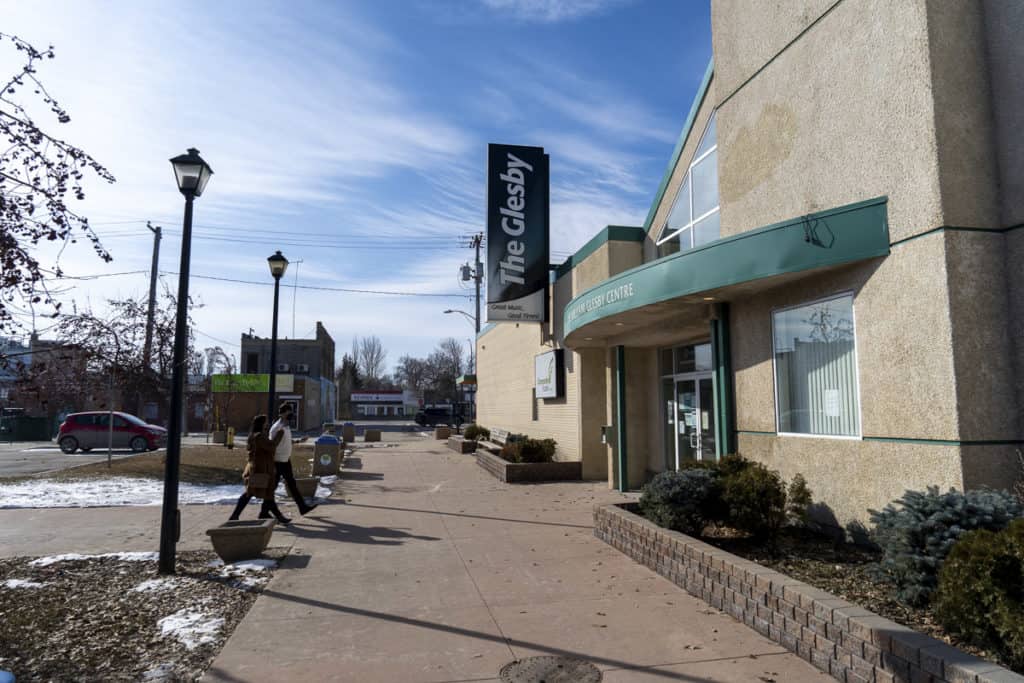 Where is Portage la Prairie, Manitoba?
Portage la Prairie is found on the Trans-Canada Highway in Southern Manitoba, approximately 85 kilometres west of Winnipeg and 126 kilometres east of Brandon. Located on the Assiniboine River, it is only 25 kilometres south of Lake Manitoba.
Portage la Prairie Weather
No matter the season, Manitoba is a very sunny province, with 318 days of sun a year. That being said, it can be quite cold in winter in Portage la Prairie, and you'll want to make sure to take the proper precautions in the winter months, i.e. dressing in lots of warm layers, checking the forecast for weather warnings, and so on.
In winter in Portage la Prairie, you can expect temperatures to range from a high of -9°C to a low of -23°C. Spring in Portage la Prairie is quite mild, and you can expect warm days that hover around 15°C. The summer weather is beautiful, with average highs around 25°C for June, July, and August, although it can sometimes get much hotter than that! Autumn brings the same mid-temperatures as spring, but the average high will drop to -1°C by November.
You'll see the most rain in the summer, but, similarly to most of Southern Manitoba, the rain usually comes in the form of evening thundershowers. Manitoba is known for its unbelievable sunrises and sunsets – a benefit of the prairie landscape – and there's no shortage of jaw-dropping sunrises and sunsets in Portage la Prairie.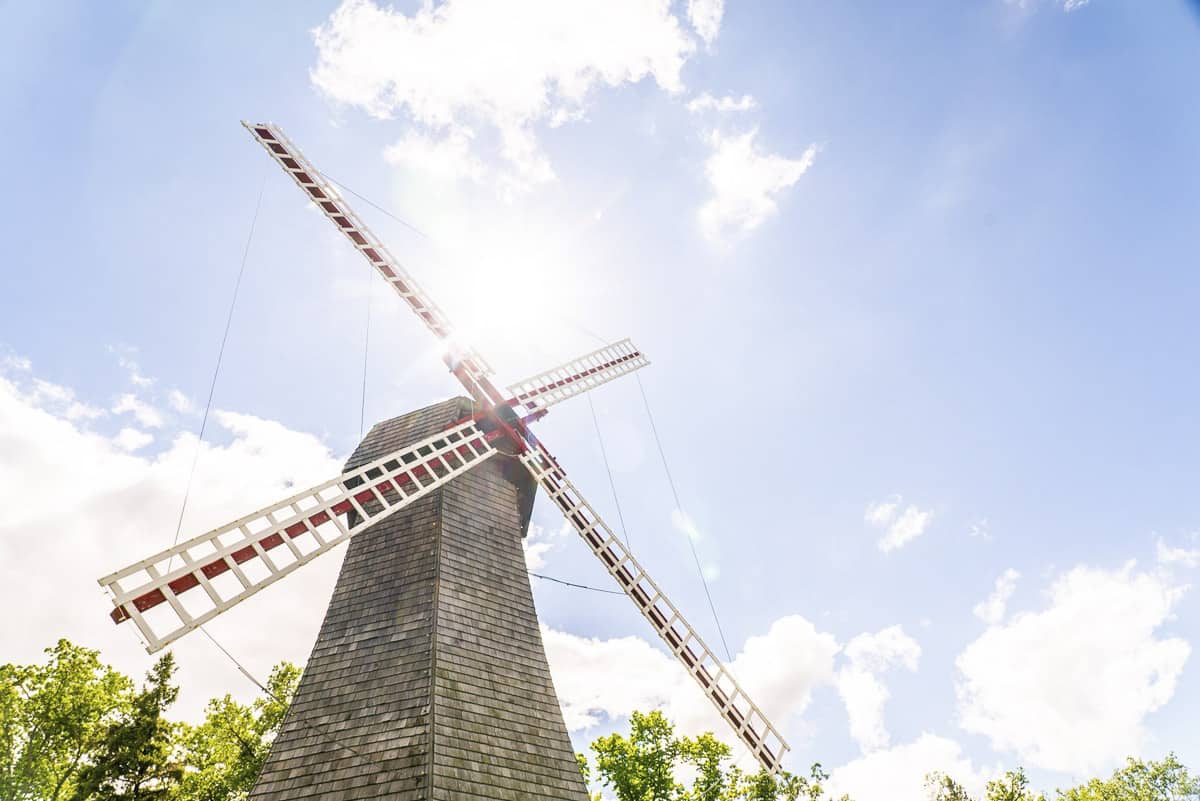 Getting to Portage la Prairie
We have an entire guide on getting from Winnipeg to Portage la Prairie. As the city is found on the Trans-Canada Highway, the city is extremely easy to get to from Winnipeg (or from other major Canadian hubs).
By Car
From Winnipeg, you'll need to get on the Trans-Canada Highway going west (MB1-W); this is by far the fastest and most convenient route from Winnipeg to Portage la Prairie. Driving west on the Trans-Canada Highway, you will see lots of road signs directing you toward Portage la Prairie. After approximately 85 kilometres or about an hour of driving, you'll see the exits for the city of Portage la Prairie. In other words, you can't miss it!
If you're coming from the west, i.e. from Alberta or Saskatchewan, you'll find Portage la Prairie just as easily on the Trans-Canada Highway.
By Bus
Unfortunately, there are currently no reliable bus routes from Winnipeg to Portage la Prairie. The most reliable and convenient ways between the cities are by car or by train.
By Train
Yes, you can take the train from Winnipeg to Portage la Prairie! For a unique way to travel within Manitoba, head to Via Rail to plan your entire train journey and buy your train tickets. It is recommended that you book your train tickets in advance with Via Rail to ensure you get the dates you'd prefer for your train journey to Portage la Prairie.
In Winnipeg, the train will depart from the Via Rail station at Union Station, found conveniently in Winnipeg's city centre on Main Street. Your train journey to Portage la Prairie will take around an hour to an hour and a half, depending on what time of day you travel and what kind of train you take.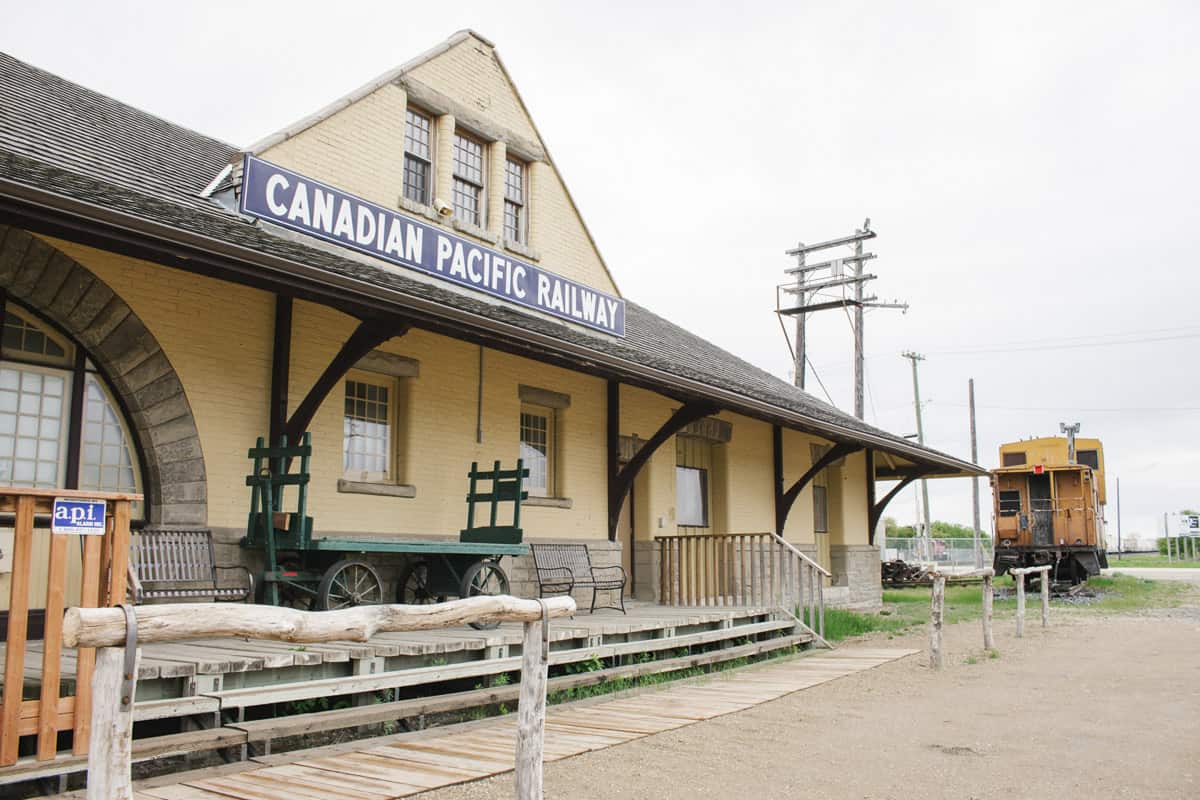 Practical Essentials
Thankfully, downtown Portage la Prairie is extremely walkable, and if you base yourself in the city centre you can walk to many attractions and restaurants.
Unfortunately, there isn't any public transportation in Portage la Prairie, although there are a lot of different taxi and shuttle companies. We recommend always calling ahead to book a taxi; it is extremely rare to flag one down in the small city.
That being said, if you do have access to a car, Portage la Prairie is a city that is incredibly easy to drive around. Most locations are within a five minute drive from one another, and traffic is never backed up.
If you'd like to rent a car while in Portage la Prairie, there is a U-Drive Car Rental in town.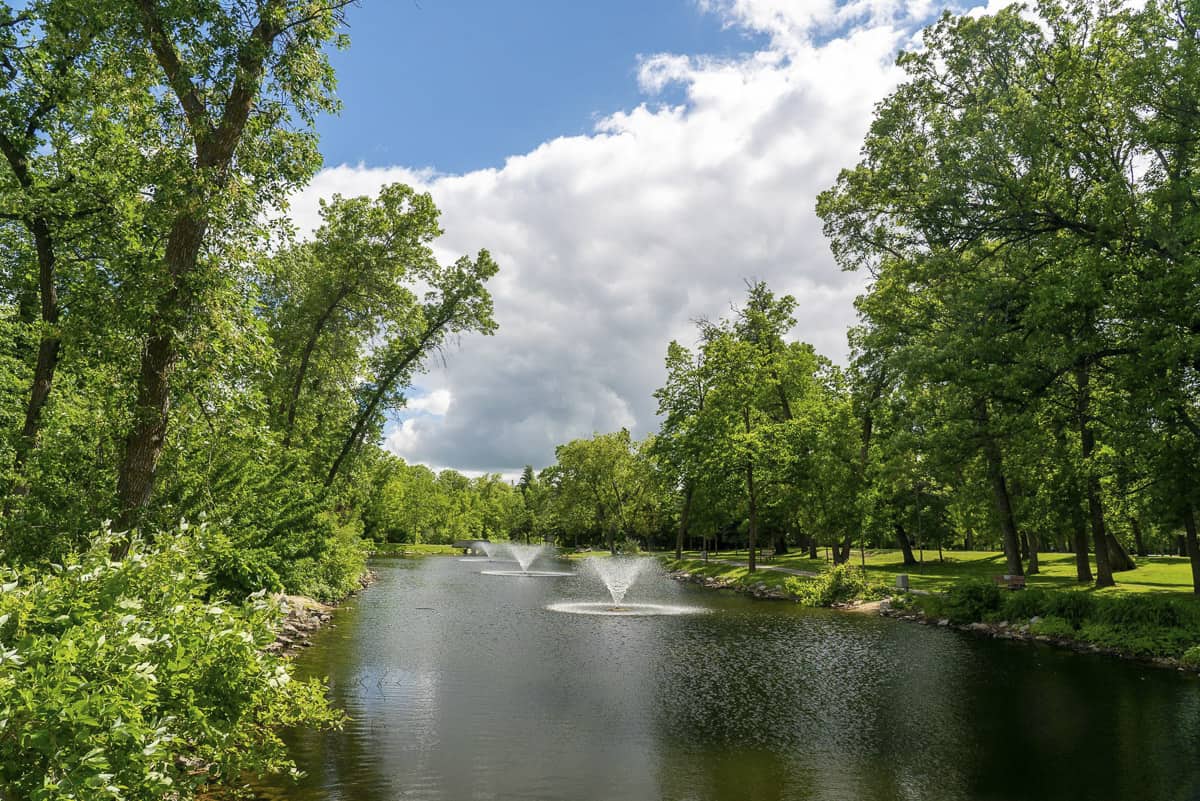 Parking
It is relatively easy to find parking around Portage la Prairie, even in the downtown area. From Monday through Friday, you can park in for free in the downtown commercial district for a maximum of two hours. Once your two hours are up, you must move your car at least one city block away, and cannot park in the original city block for at least four hours. For more on parking in PLAP, click here.
Where to Stay in Portage la Prairie
You have a few options for where to stay in Portage la Prairie, whether that's at a hotel, a home rental, a campsite, or even a farm retreat. Here are a few of our top picks for where to stay in PLAP.
Hotels
There aren't many hotels to choose from in PLAP, but with a good amount of chain hotels in the area, you know you'll find a lot of clean, comfortable spots to stay. Here are a few of our choices for hotels in the city.
Super 8 by Wyndham Portage la Prairie MB
Found just minutes from the downtown area, the Super 8 by Wyndham Portage la Prairie is a convenient, quiet place to stay during your trip to PLAP. There's also a pool, waterslide, and hot tub, and the hotel is dog-friendly!
Westgate Inn
With 25 rooms, the Westgate Inn is known for its cleanliness and fantastic location. With the usual room amenities such as a flat-screen TV, a microwave, air conditioning, and a coffeemaker, you'll have everything you need to stay comfy during your stay here.
Microtel Inn and Suites Wyndham Portage la Prairie
The Microtel Inn and Suites Wyndham Portage la Prairie is another great option when it comes to location and convenience. It's also one of the newer properties in the area, so you know it's clean and modern. The hotel is also known for its friendly service and ample amenities.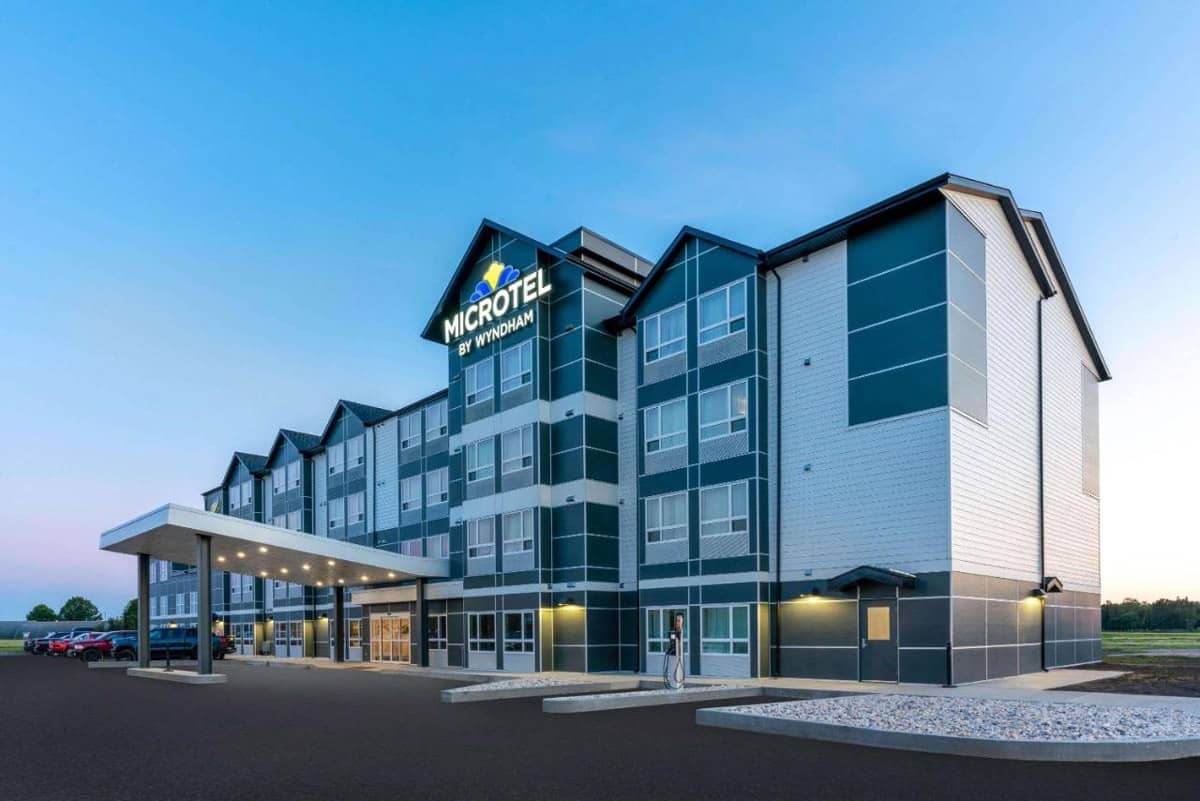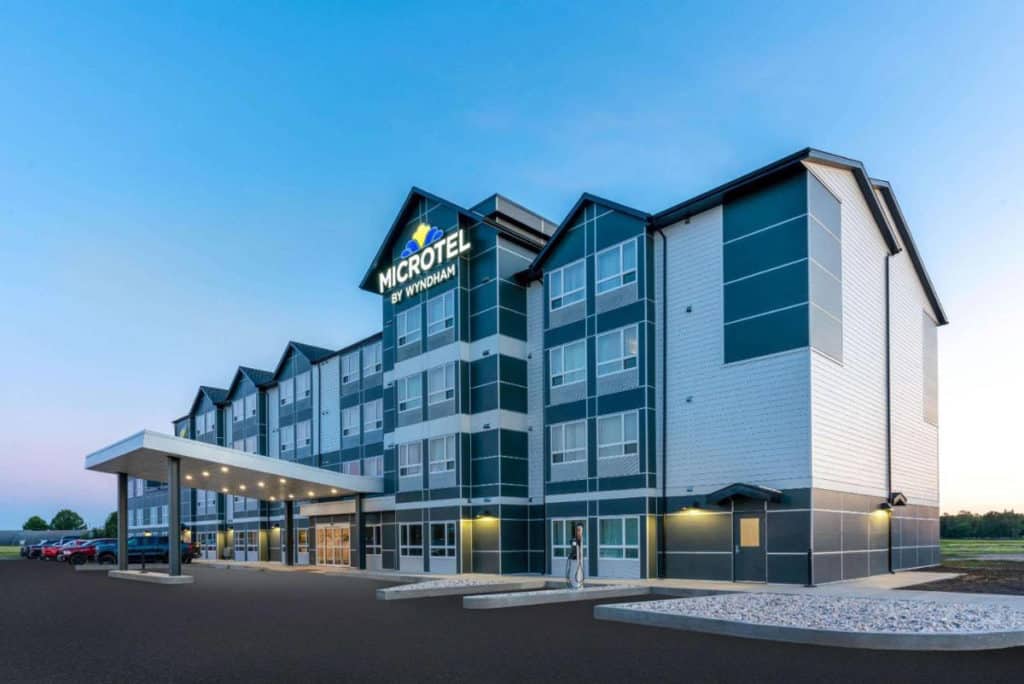 Bed and Breakfasts
Farm Away
We would recommend a trip to Portage la Prairie just for a chance to stay at Farm Away. This absolutely amazing experience allows you to stay on a farm and get up close and personal with the many farm animals that call the land home. Stay in one of the cozy farmhouse rooms with views of the gardens and soak up the slow pace of living and quiet charm that surrounds you. We've actually included it our list of the most unique places to stay in Manitoba.
Please note that Farm Away is located just outside of PLAP, so best for those with their own car.
Home Rentals
There are plenty of places to stay using AirBnB in Portage la Prairie! Our choice is this private suite that's found on a farm just outside Portage la Prairie. You can't beat staying in the country yet being within and easy drive to the downtown centre, especially when the suite is so cozy and comfortable. There's even a fire pit to enjoy those cool prairie evenings.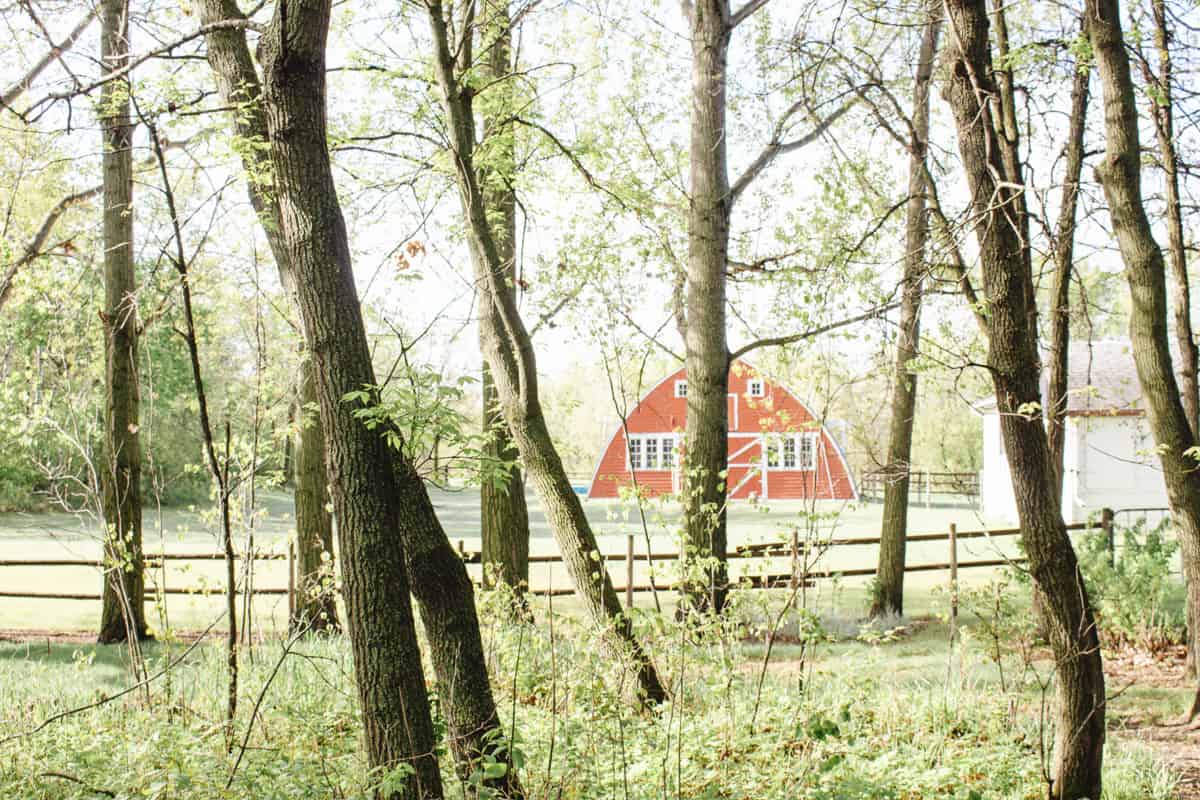 Camping
There are a lot of campgrounds and RV parks in and around Portage la Prairie. Here are a few of our favourites:
Delta Beach Campground
The Delta Beach Campground is one of our top picks for camping near Portage la Prairie. Although it's a short drive north of the city, you get the advantage of being on Lake Manitoba and having the peace and quiet that comes with it. With serviced and non-serviced sites, there's a good selection of spots available, and all public washrooms are wheelchair accessible.
Portage Industrial Exhibition Campground
Found within Portage la Prairie in Island Park, the Portage Industrial Exhibition Campground is perfect for those with their own self-contained vehicle, such as an RV. With 44 electrical and water sites, there's lots of room for those who'd like to camp right in the heart of PLAP.
Miller's Camping Resort
One of Manitoba's highest-rated RV parks, Miller's Camping Resort has tons of options when it comes to camping spots. Amenities abound at this location, including a heated pool, playgrounds, a baseball field, basketball, volleyball, a games room, bike rentals, and so much more, not to mention the firewood for sale, clean washrooms, and a laundromat. Found along the Trans-Canada Highway, the location is incredibly convenient, too.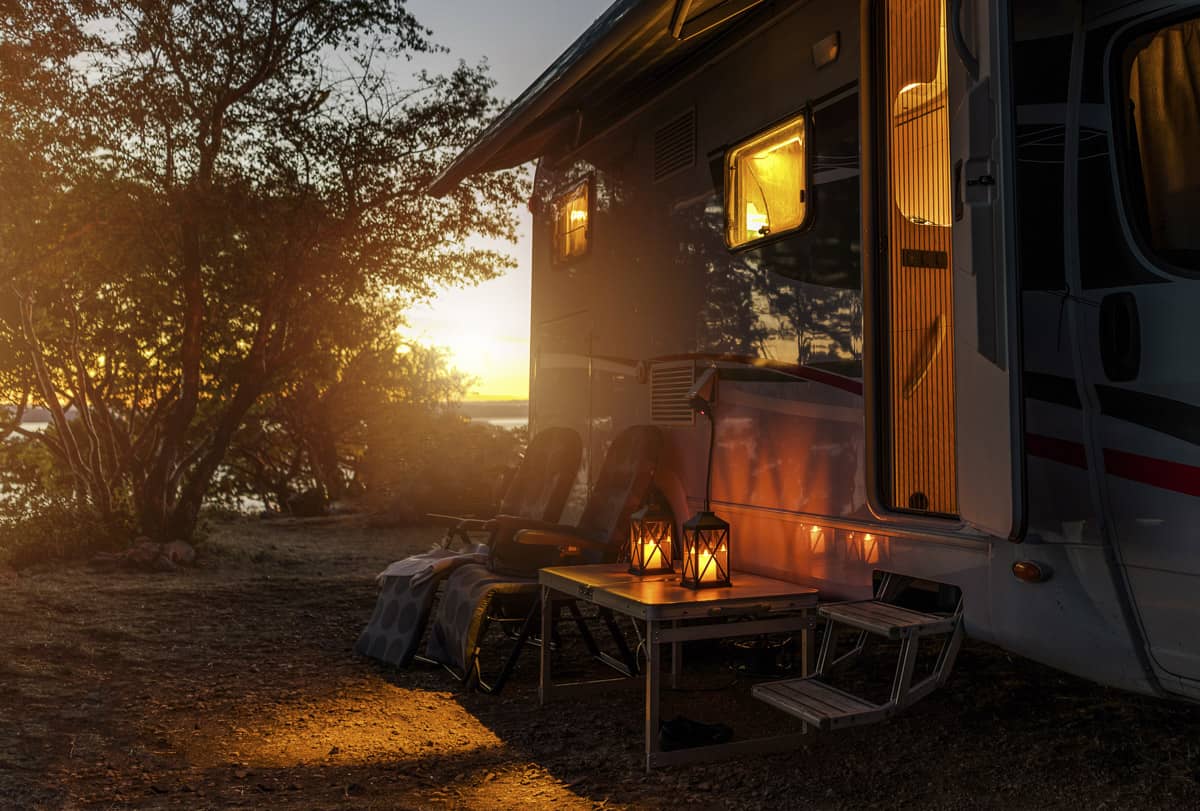 Things to Do in Portage la Prairie
Portage la Prairie has lots of spots to add to your sightseeing itinerary. You can easily fill a few days or a weekend exploring the city. Here are a few of our favourite things to do in Portage la Prairie.
World's Largest Coca-Cola Can
You can't visit Portage la Prairie and not see the Coca-Cola Can! Once a former water tower, it was transformed into a giant Coca-Cola can and is now considered the world's largest such monument to the carbonated drink. Found in the parking lot of the CanadInns, it's a quick but fun stop for some photos. Don't blame us if it makes you thirsty, too!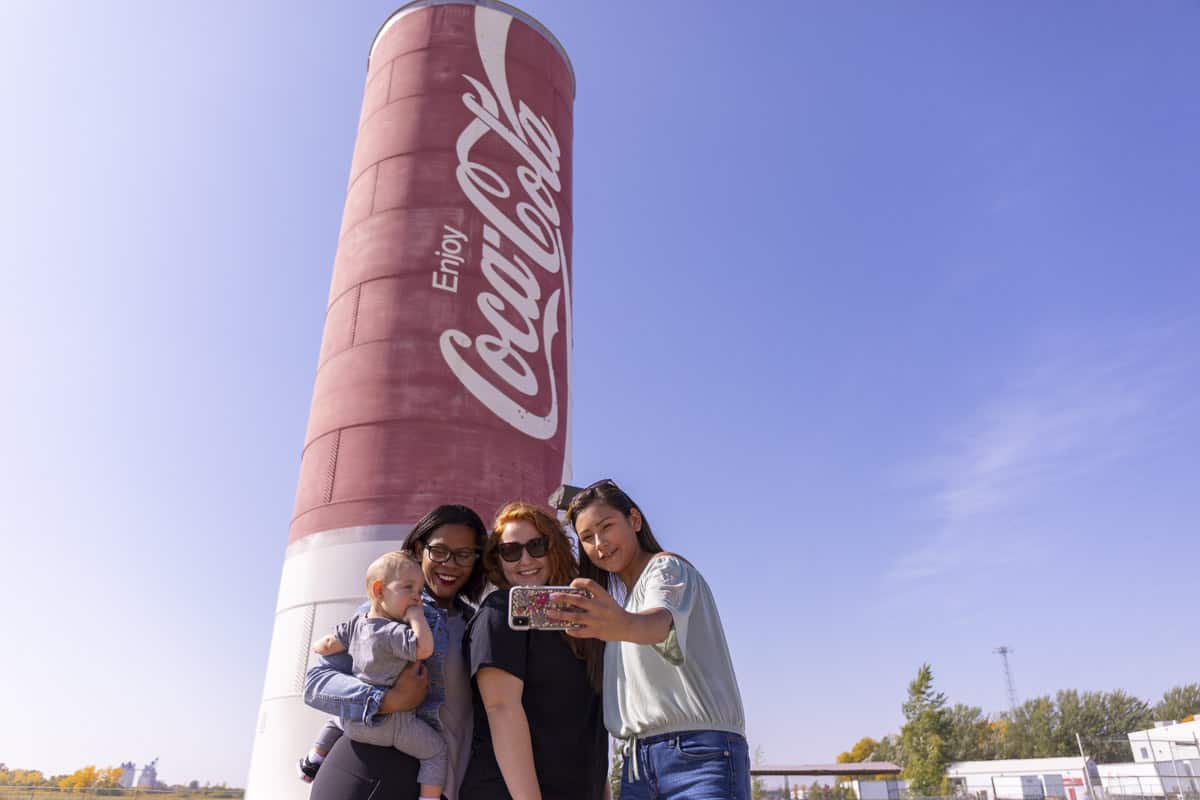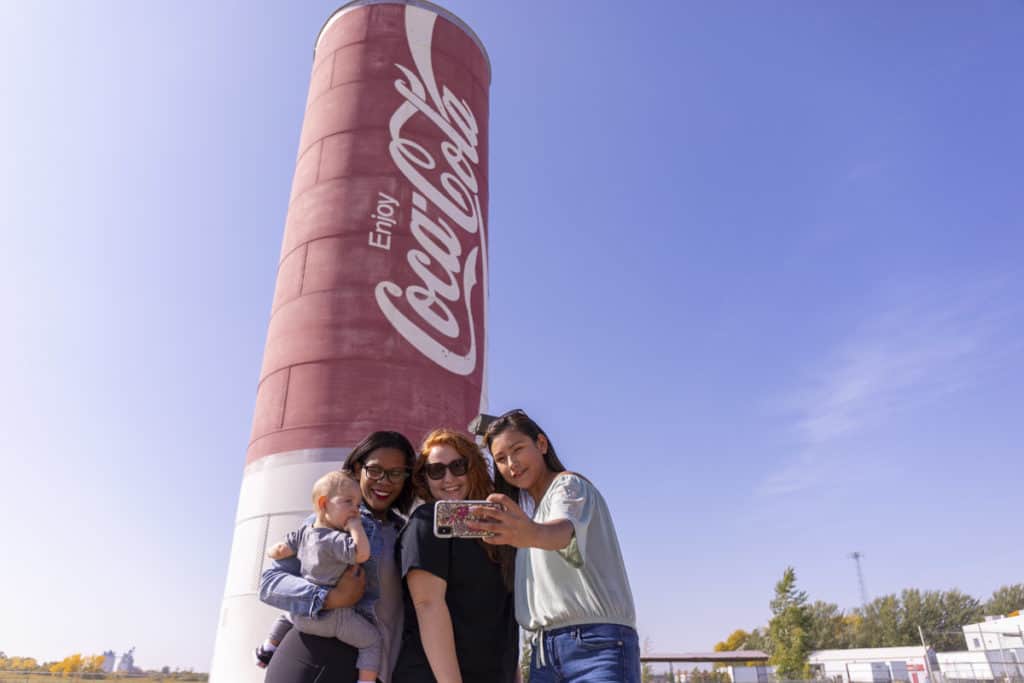 Fort la Reine Museum
Head to the Fort la Reine Museum to explore the 25 historic buildings that recreate past life in the area. Learn all about what life was like on the prairies from the years 1738 to 1950, and try to imagine how different life would have been back then. From the regional Indigenous cultures to the fur trapping era to the domestic lives of early pioneers, the heritage buildings are an amazing place for adults and kids alike to find out about life in Manitoba throughout history. There's even a corn maze from August to October! You should definitely plan for at least three hours to explore the area.
Please note that the museum closes seasonally, so always check the Fort la Reine Museum website before you visit.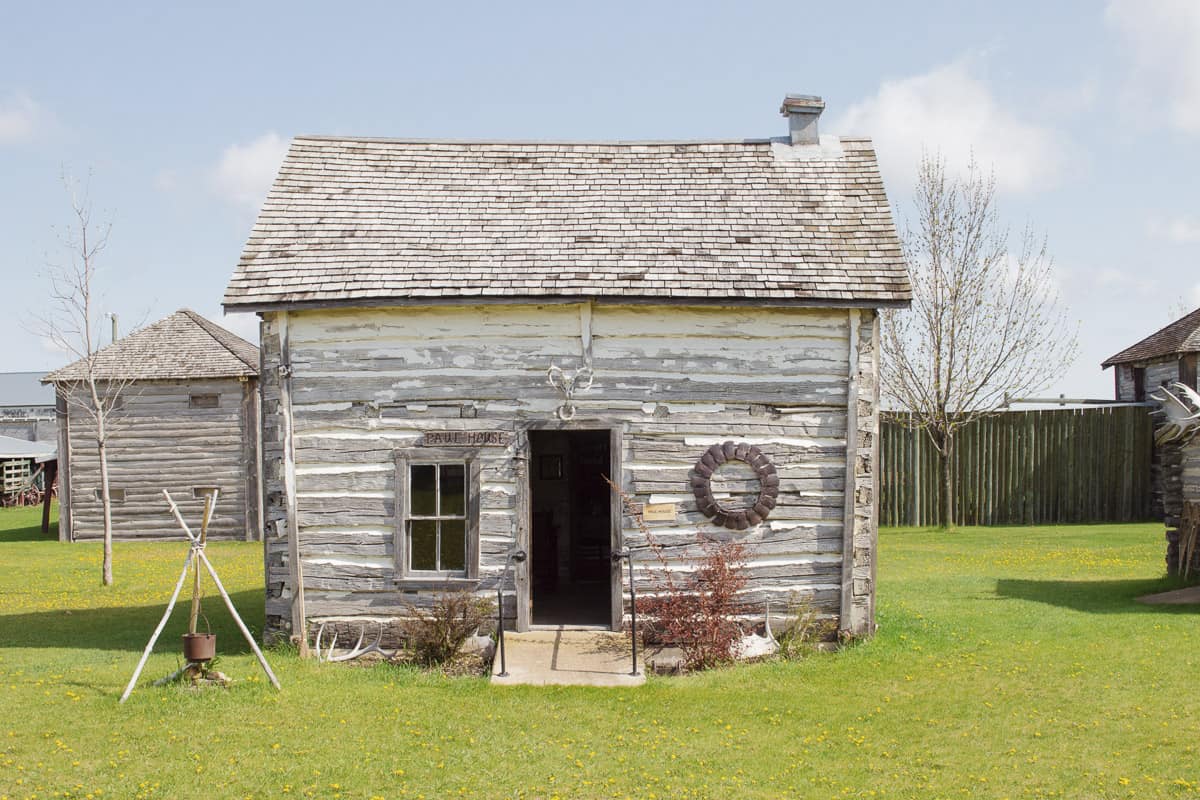 Island Park
For the "Island on the Prairies", you'd expect to have an Island Park! Island Park is often seen as the hub of Portage la Prairie, as it is home to some of the city's best events, festivals, and so much more. It's also an amazing place to spend a morning or afternoon wandering, whether you take advantage of the many hiking and biking trails, the picnic areas, the tennis courts, the public art, or just a quiet moment by the water.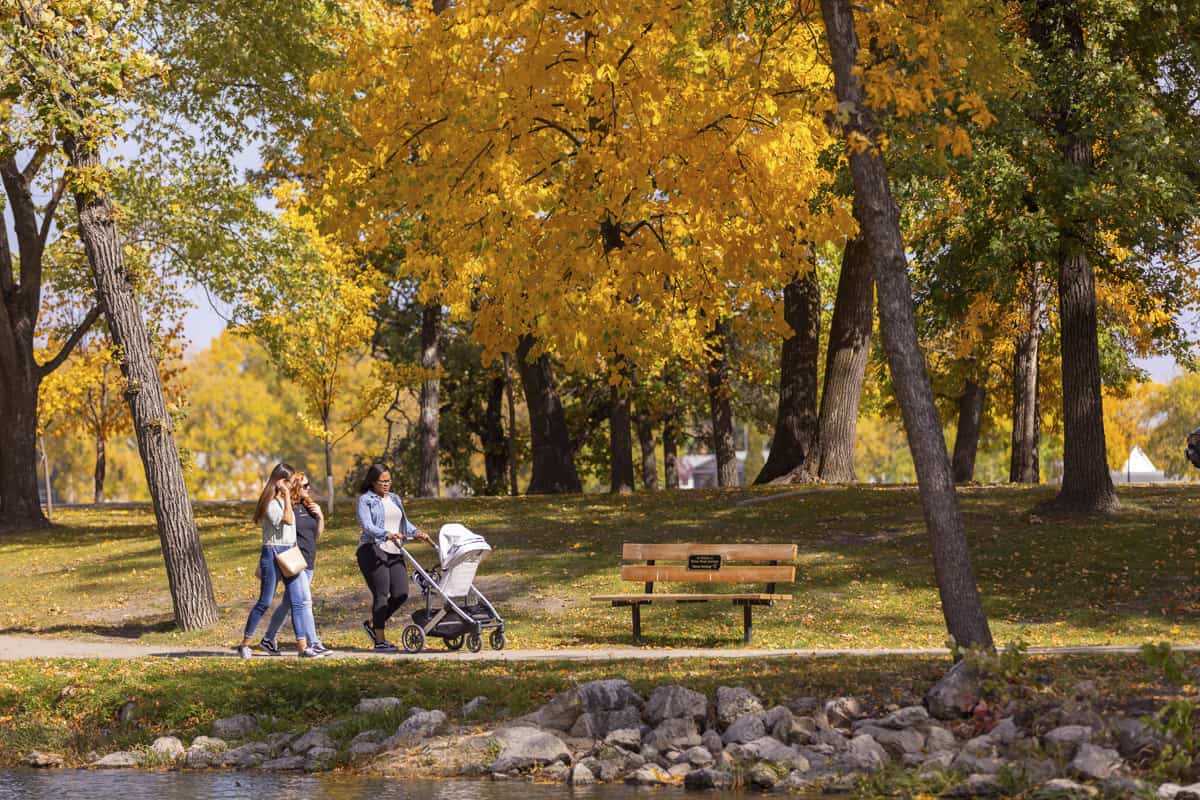 Delta Beach
We're convinced that Delta Beach has some of the best sunsets in the province. A twenty minute drive north of PLAP, the beach has plenty of space for walks, swimming, water sports, and so much more; we think it's one of the best beaches in Manitoba. Found on Lake Manitoba, the wide beaches and shallow water are perfect for a family day in the sun. Bonus: it's often a lot quieter than many of the other beaches this far south in Manitoba.
Delta Marsh
Just near Delta Beach, you'll find Delta Marsh, a sprawling land of over 18,000 hectares. This beautiful part of the prairies – one of the biggest marshes in all of Manitoba, in fact – is full of wildlife, especially an amazing array of birds. Head to one of the viewing platforms to try to spot as many birds and animals as you can, and learn about the area from one of the many signposts along the way.
Splash Island Water Park
Visit Splash Island Water Park for a day of family fun. This water park features slides, a lazy river, and a kiddie pool, so there's something for everyone. Obviously a seasonal attraction, it's the perfect place to go on a hot summer's day in Manitoba.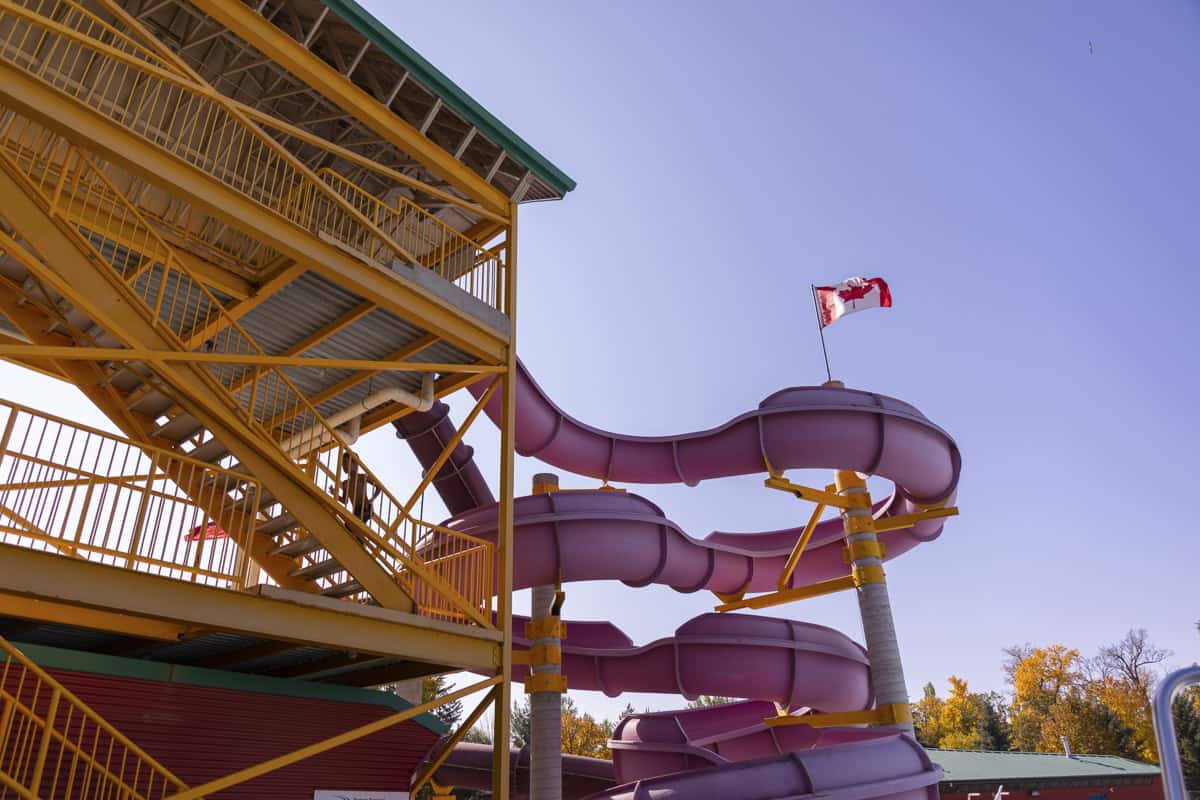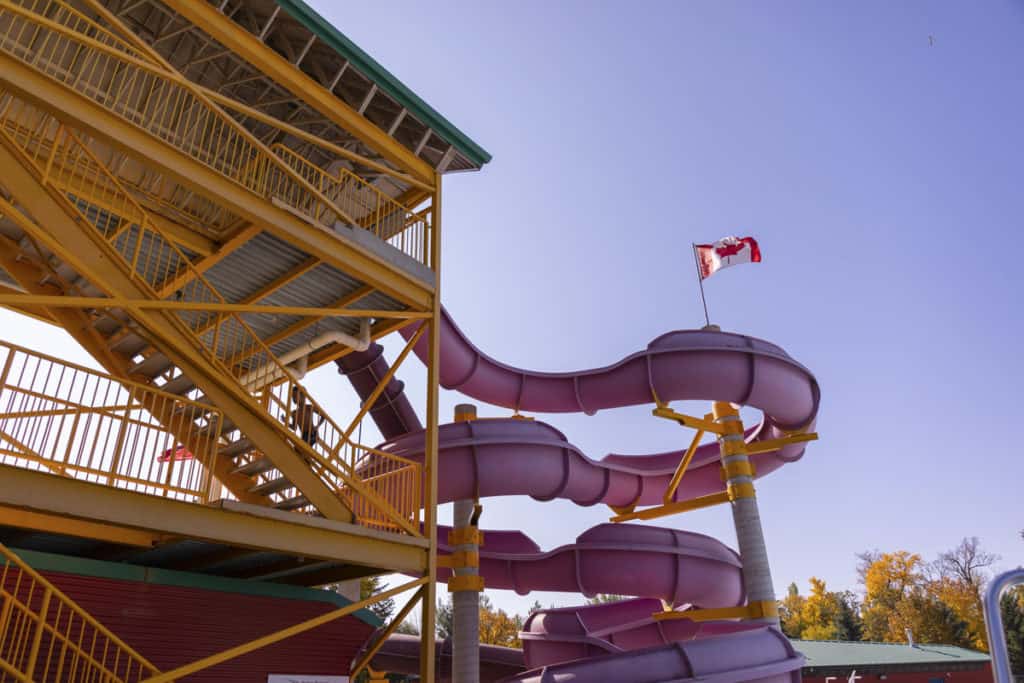 Central Plains RecPlex
The Central Plains RecPlex is found about a ten minute drive south of the city, but is definitely worth a visit if you're after some fun and games. This massive sports complex has a bowling alley, rock climbing wall, and a golf course, so it's the kind of place the whole family can enjoy. If you're looking for a bit of activity on your vacation to Portage la Prairie, head to the RecPlex.
Festivals and Events in Portage la Prairie
Whoop and Hollar Folk Festival
People flock from all over Manitoba and the surrounding provinces to attend the Whoop and Hollar Folk Festival. With all ages and all people welcome, the festival takes place over a few days every August; head here for a wide range of Canadian and international music, from folk to country blues to even some electropop. It's definitely worth a visit.
Portage Potato Festival
The Portage Potato Festival is an annual summer event that is perfect for the whole family. Listen to live music, enjoy the face-painting and magic shows, and – of course – indulge in all of the potato-based food you want. Make sure to check their website for updates on this year's timeline.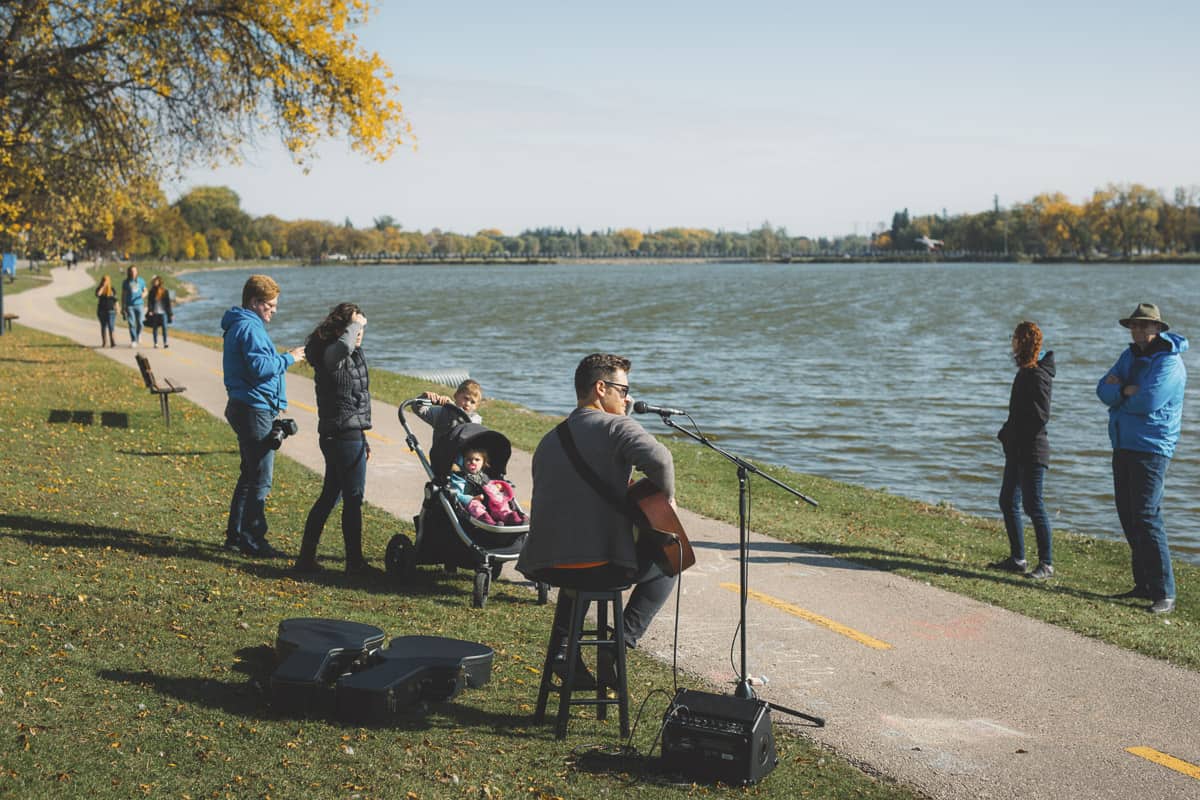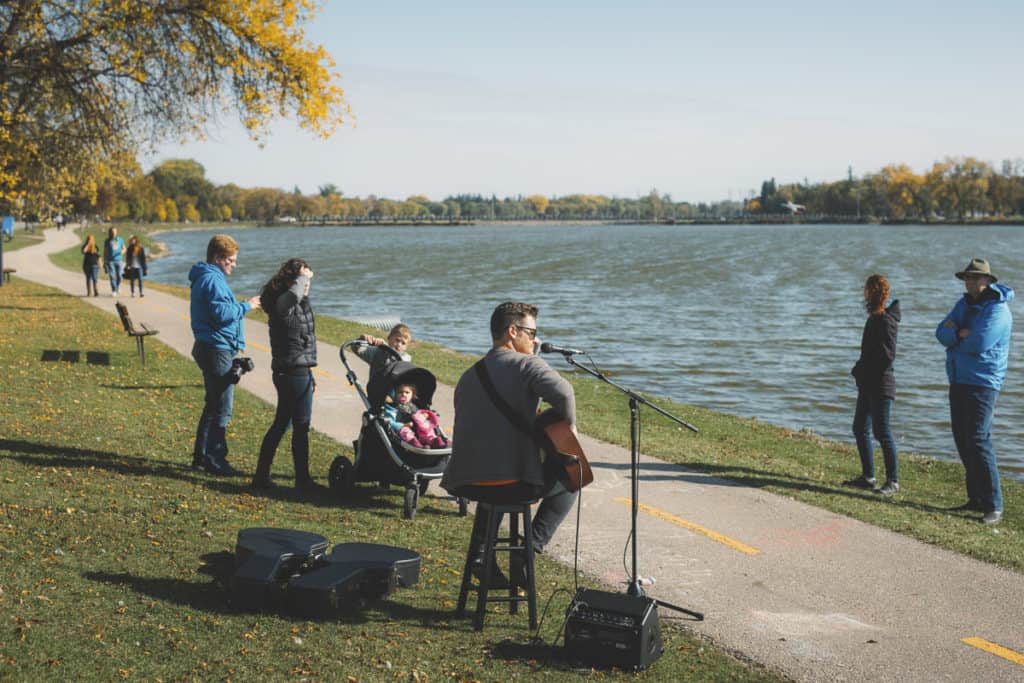 Where to Eat in Portage la Prairie
There's a nice selection of restaurants in Portage la Prairie, from Greek to Canadian to Indian cuisine. Here are a few of our favourite places to eat!
Mole Guacamole
Head to Mole Guacamole for excellent Mexican food. The bright decor and authentic flavours will have you swear you're not in Southern Manitoba but a much warmer climate! Our favourites include the enmoladas, the tortilla soup, and – of course – the lime margaritas. Fresh and delicious, it's one of our favourite restaurants in Portage la Prairie.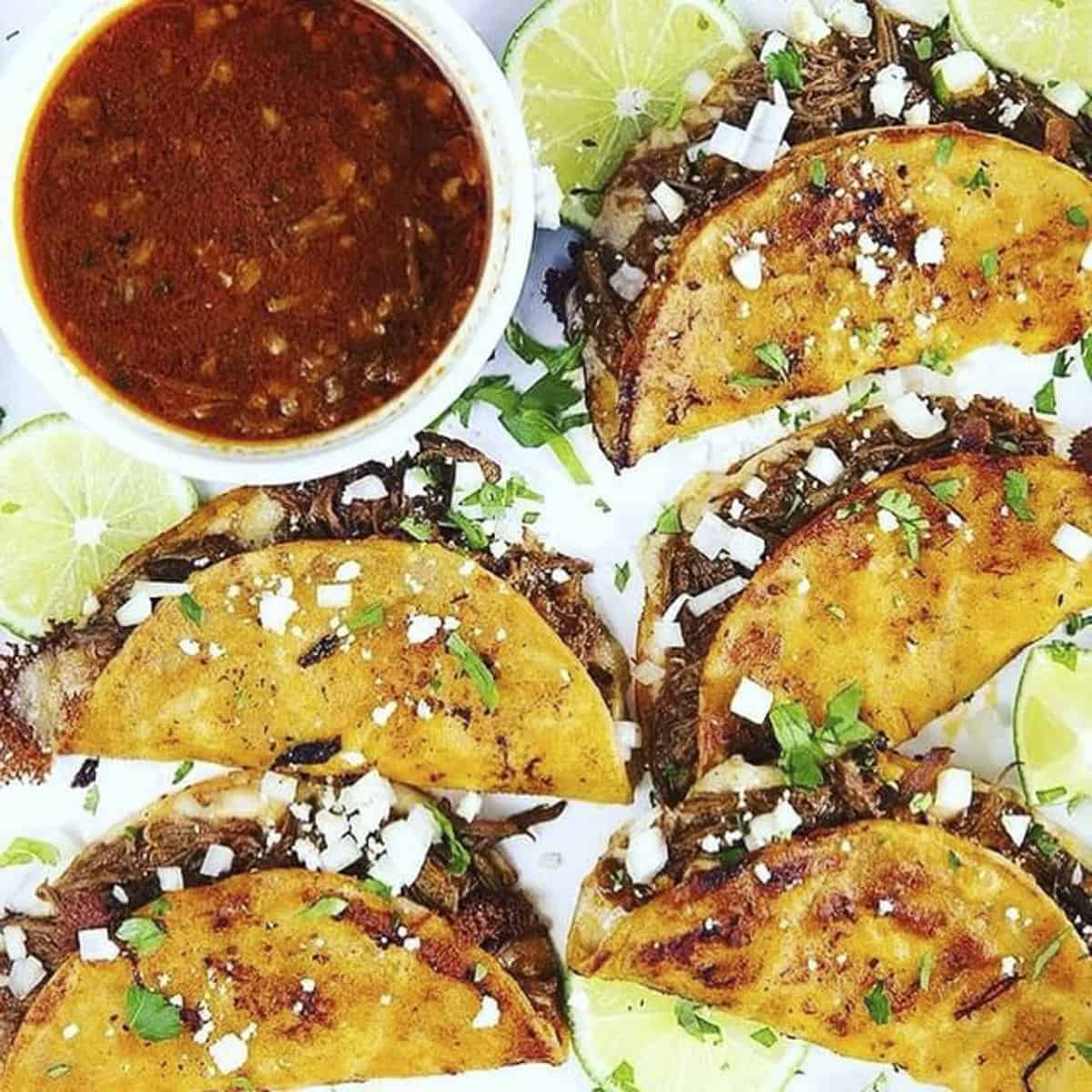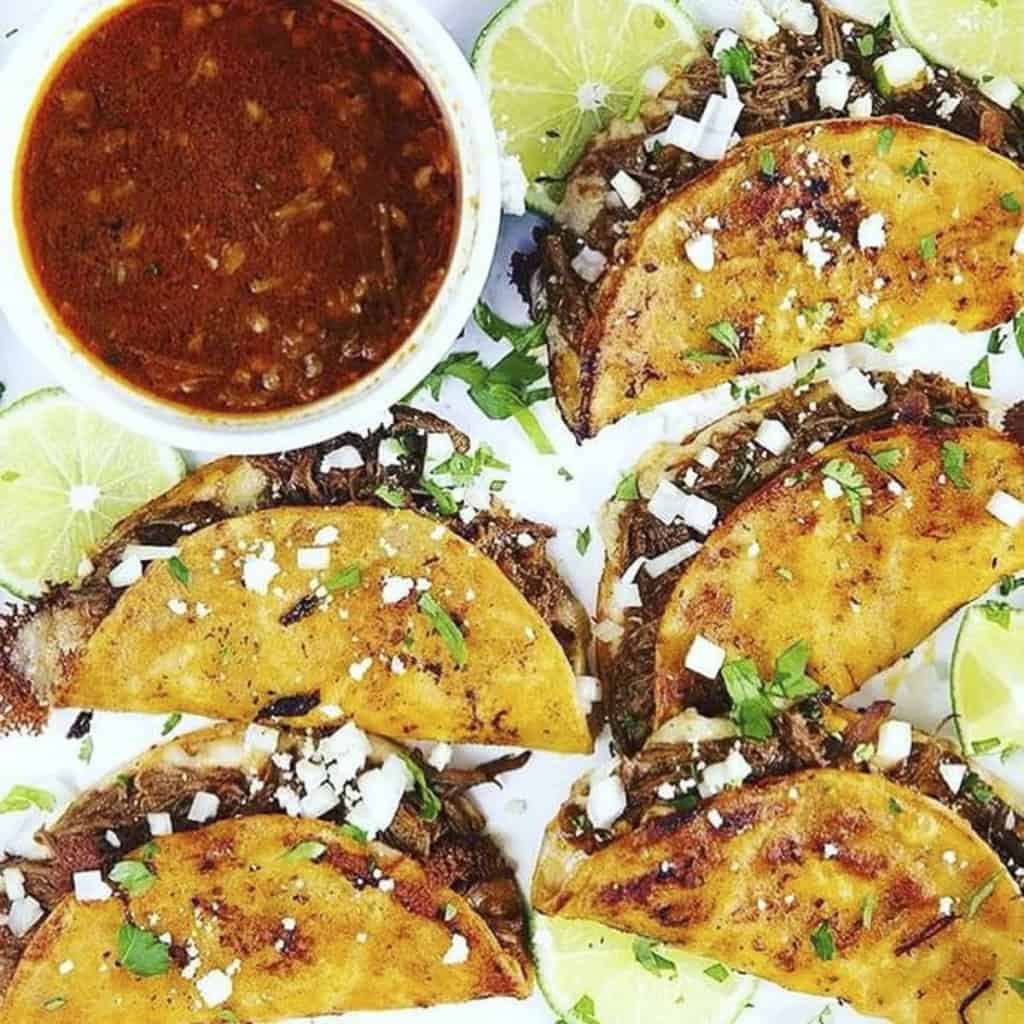 Om Indian Cuisine
With rich, flavourful dishes, Om Indian Cuisine is one of our top choices for a delicious meal in PLAP. Choose from paneer pakora, warm garlic naan, and a fantastic selection of vegetarian and non-vegetarian curries and entrees. We can't resist their butter chicken!
Over the Coals
With over 30 years in business, Over the Coals is run by a family. Head here for outstanding Greek food, including souvlaki, pita wraps, and their famous pork strips. We love supporting family-run businesses in our quest to see more of Manitoba, and this is one to add to the list.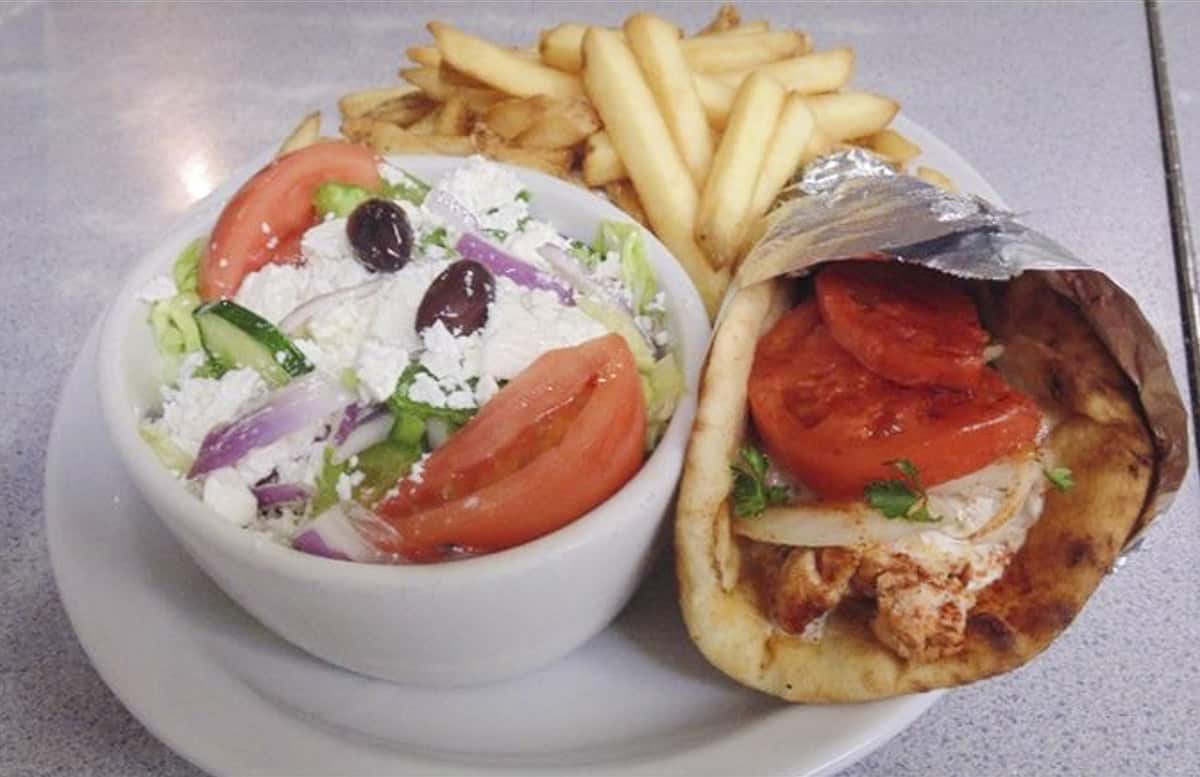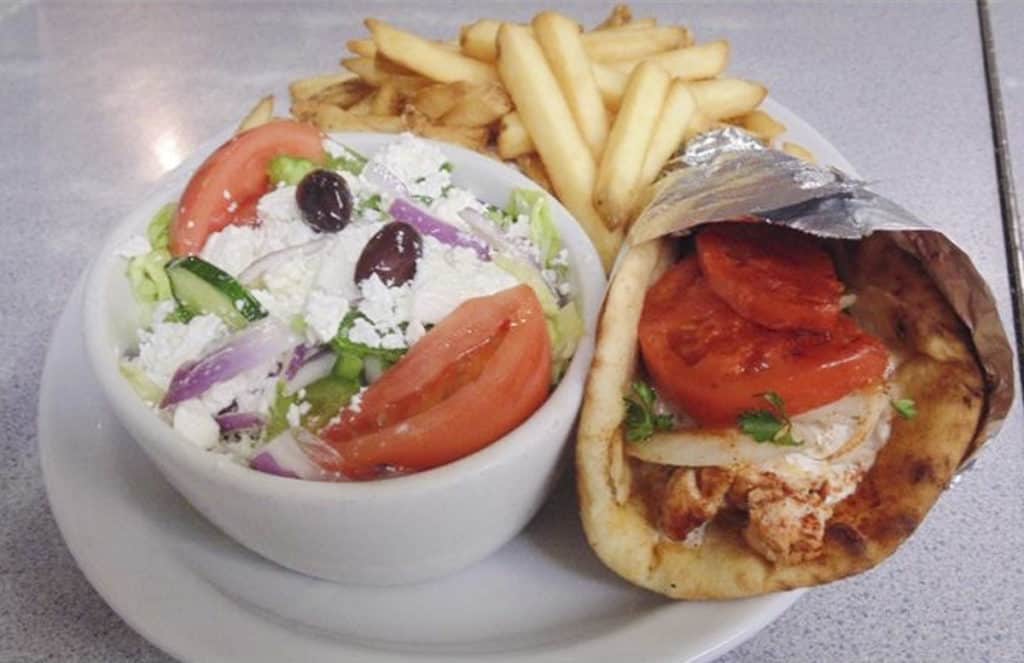 Bill's Sticky Fingers
Repeatedly recommended by locals, Bill's Sticky Fingers is a terrific spot to grab some hearty, Canadian fare, especially if you're a fan of ribs. There's also pizza, pasta, burgers, and a whole lot more to choose from. No matter what you go for, we promise this… you won't leave hungry.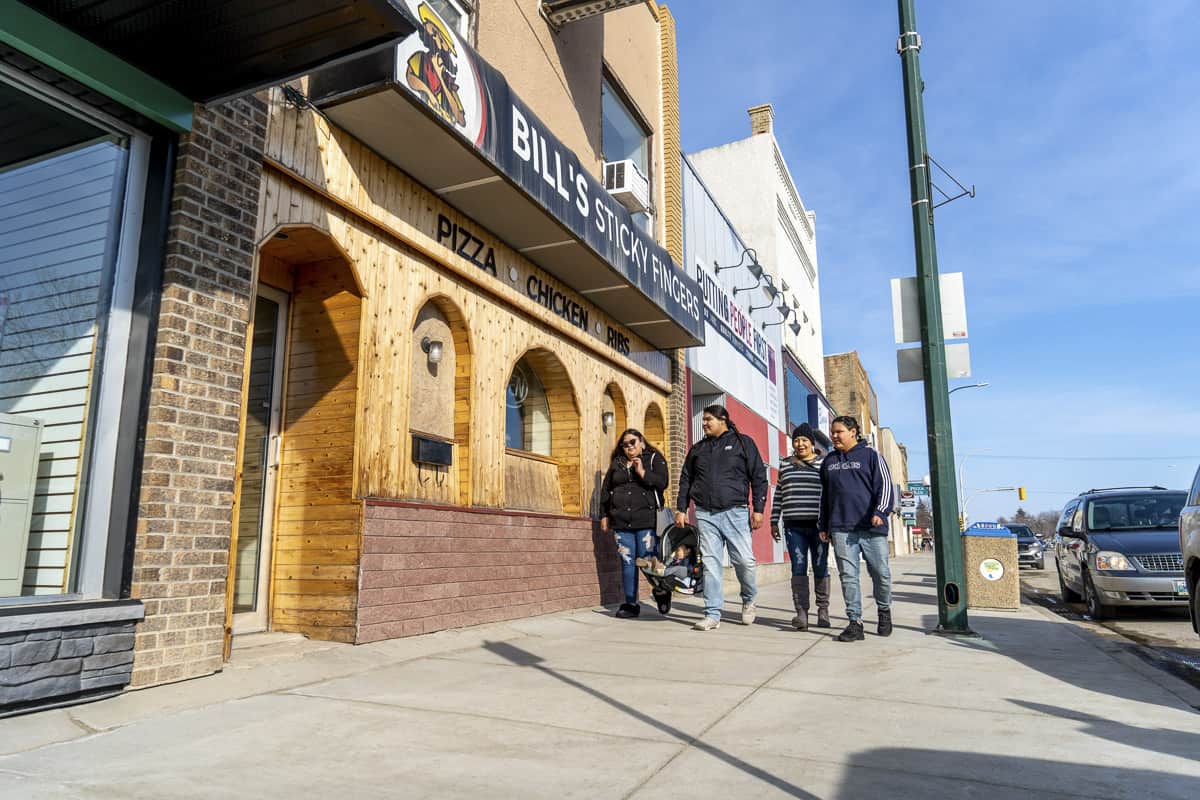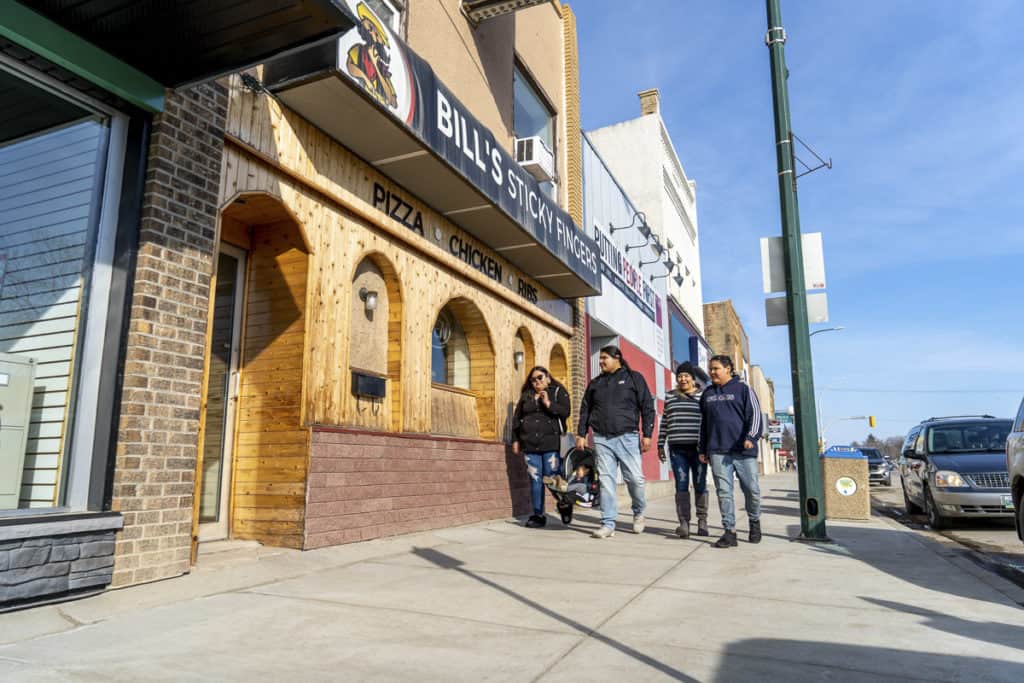 Lita's Station
Lita's Station is an unassuming diner that serves up a mean Canadian breakfast, brunch, or lunch; dive into classics like bacon and eggs or a club sandwich, all served with bottomless coffee. Make sure to take in the train memorabilia that decorates the restaurant. No frills here, just good, hearty food to fill you up.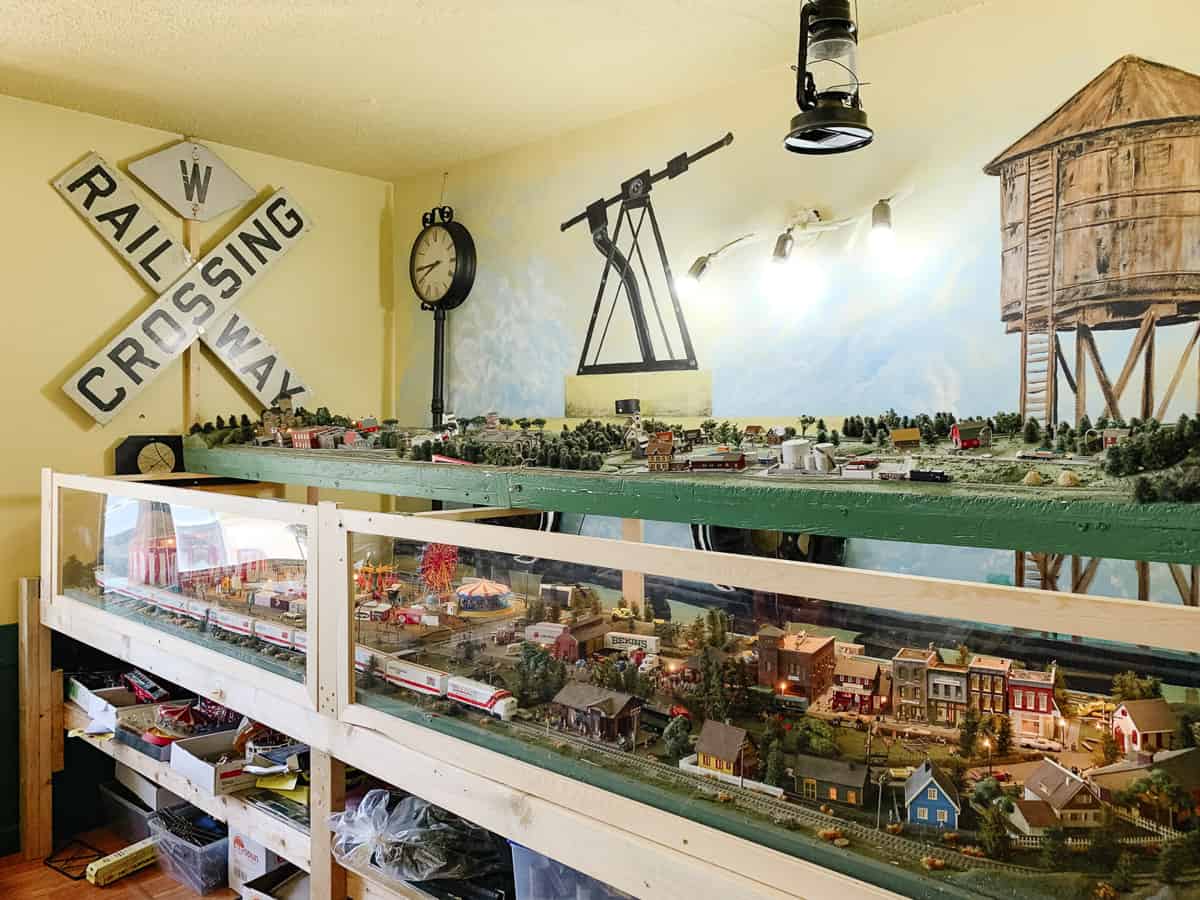 What's the Scoop?
We couldn't forget to add What's the Scoop? to our list of spots to eat! Head here for delicious ice cream that's perfect for dessert, a snack, or simply a treat (because we always deserve a treat). This seasonal ice cream parlour has an amazing array of individual treats as well as lavish ice cream cakes. We're fans of the tried-and-true swirl cone, but there are plenty of other flavours to sample if you're feeling adventurous!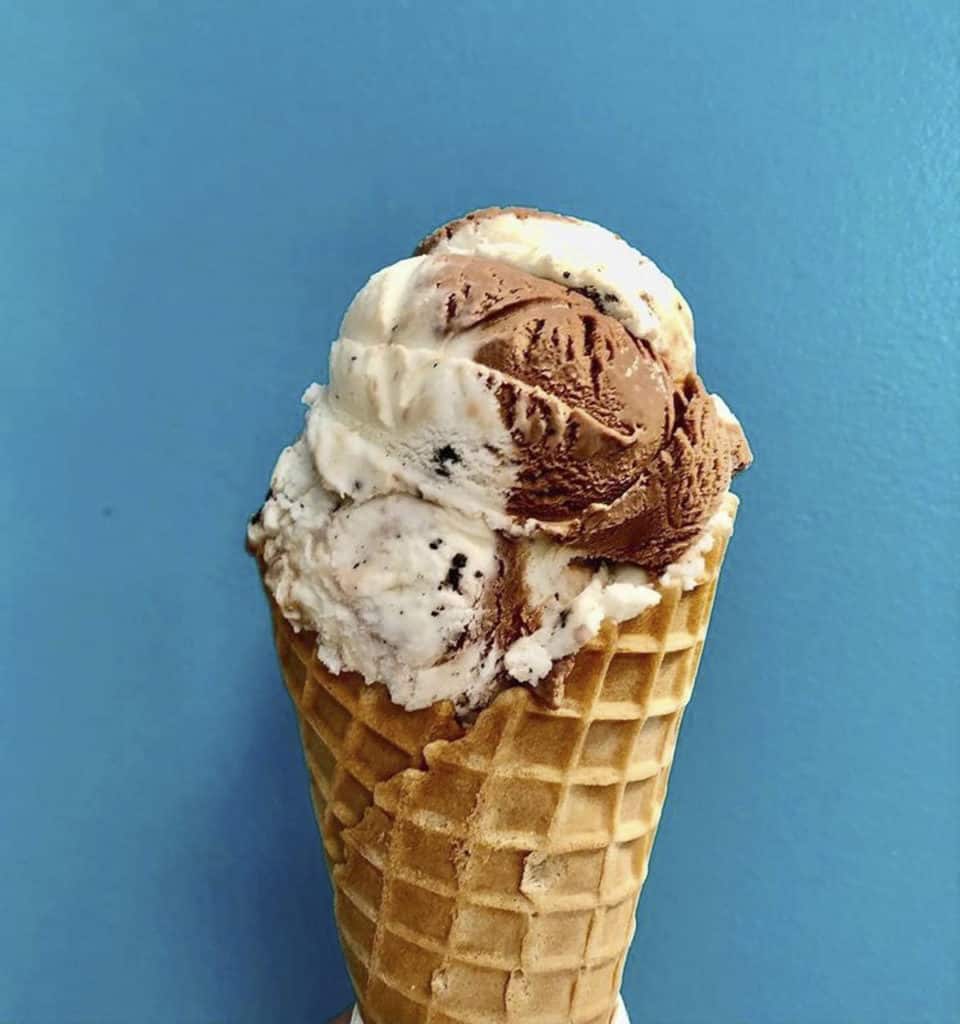 In the Area
Portage la Prairie is an excellent base for exploring more of Southern and Central Manitoba. Here are a few of our favourite provincial parks nearby to explore.
Stephenfield Provincial Park
Drive 45 minutes south of PLAP to find Stephenfield Provincial Park. Stephenfield Lake is ideal for water sports, and the park itself has extensive hiking and walking trails. Not as well known as some of the other provincial and national parks in Southern Manitoba, this one is a particular favourite of RTM founder Brenna.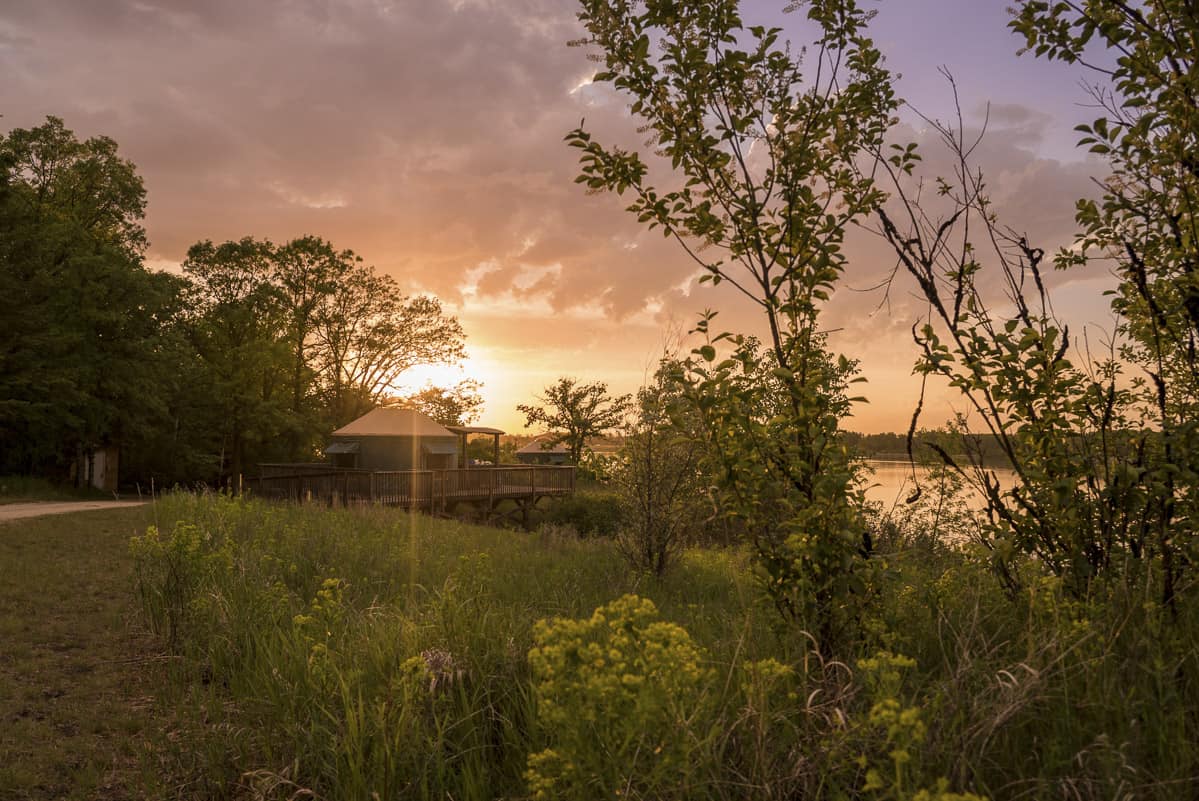 St Ambroise Beach Provincial Park
Drive north of PLAP to find St. Ambroise Beach Provincial Park, a quiet park that is often overlooked. Ideal for birdwatching and spotting a lot of the migratory birds of Manitoba, spend your time walking up and down the sandy beach to soak up the sun. It's a great addition to your holiday to Portage la Prairie.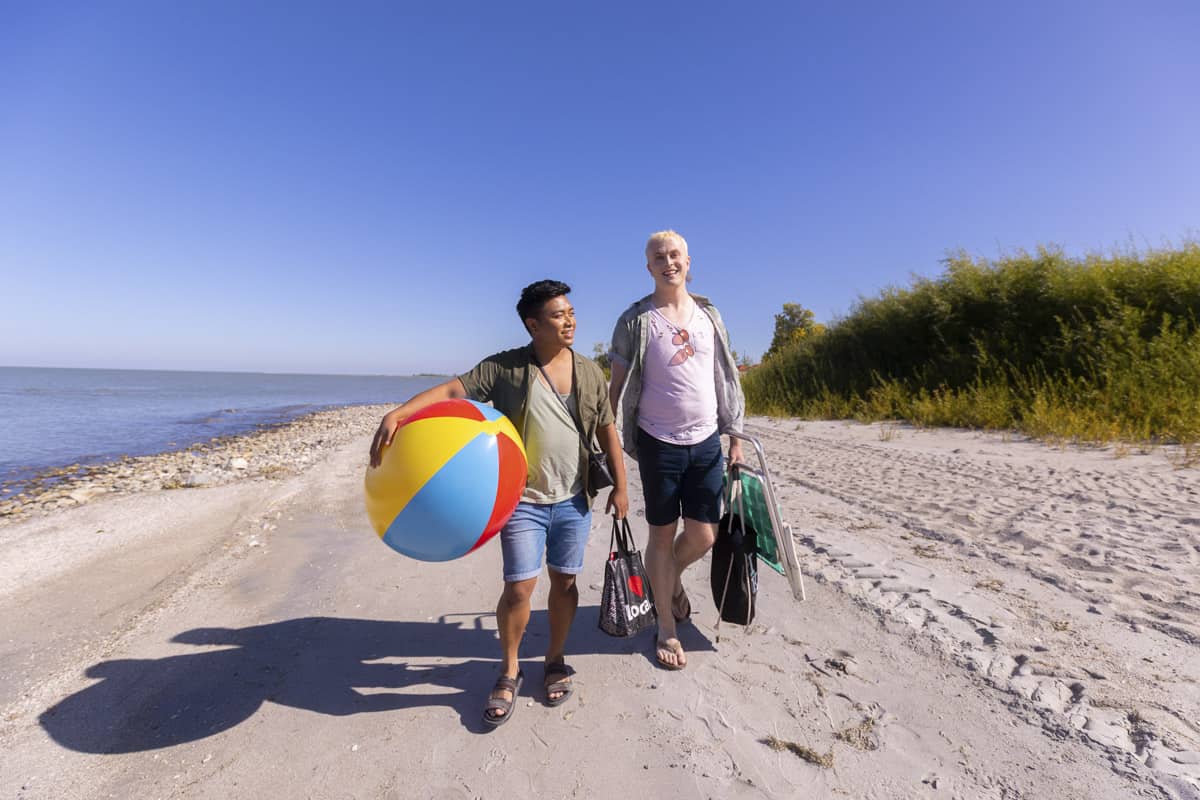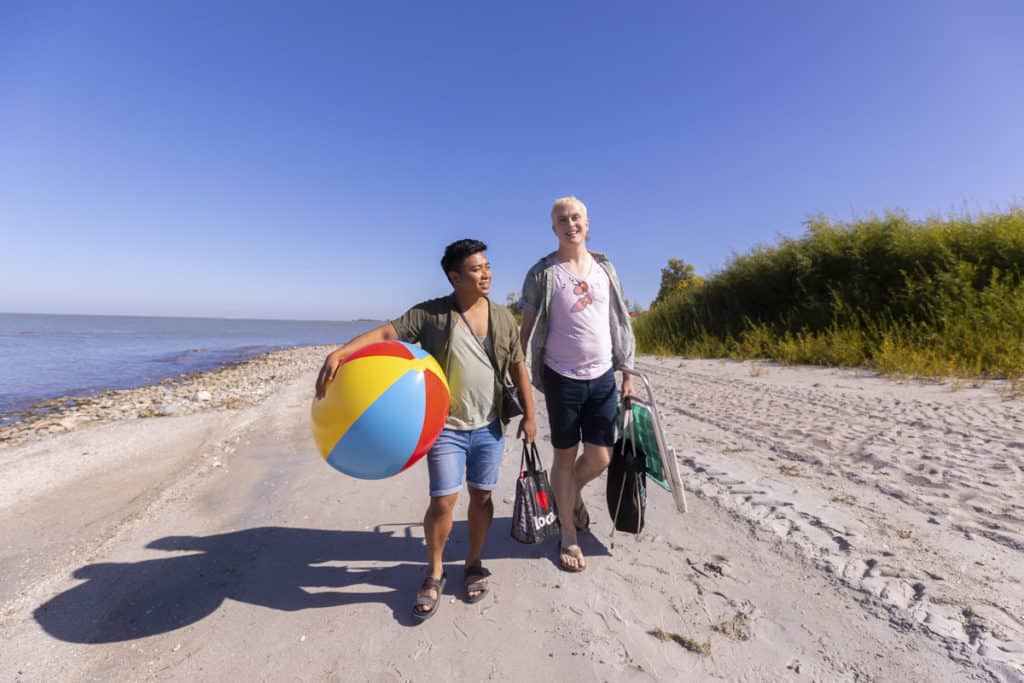 Spruce Woods Provincial Park
About an hour's drive southwest, you'll find one of our favourite provincial parks in Manitoba: Spruce Woods. Spruce Woods is famous for its incredible hiking trails and its unique landscapes, including Spirit Sands and Devils Punchbowl. It really is quite amazing to see a desert, right here in Manitoba!