Disclaimer: This page may contain affiliate links. Please review our full Terms and Conditions for more information and our Privacy Policy. Note that any pricing, operating hours, or other such information provided below may have changed since initial publication.
Compiled by the Road Trip Manitoba team
Last updated on May 29, 2023
One of Canada's most popular (and most beautiful) national parks, Riding Mountain National Park consistently makes the top of the list of things to do in Manitoba. And it's easy to see why: the park's sheer beauty plus the unbelievable amount of things to do make it the perfect destination for anyone who loves the outdoors.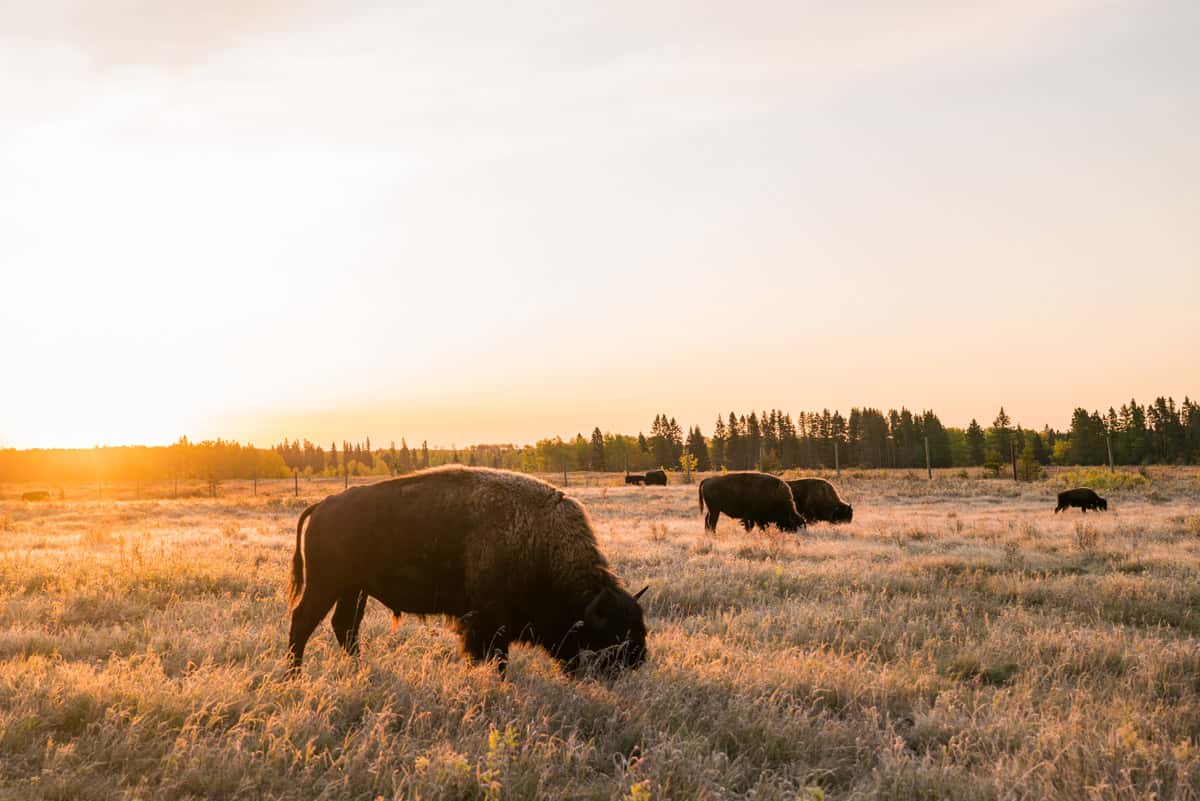 Manitoba only has two national parks, Riding Mountain and Wapusk National Park (located near Churchill, in Northern Manitoba). Thankfully, Riding Mountain is relatively easy to get to and has many amenities that make a visit both comfortable and fun.
We've broken down everything you need to know about visiting Riding Mountain National Park, from its history, when you should visit, the best hiking trails and camping spots, and so much more. Read on for our complete guide to Riding Mountain!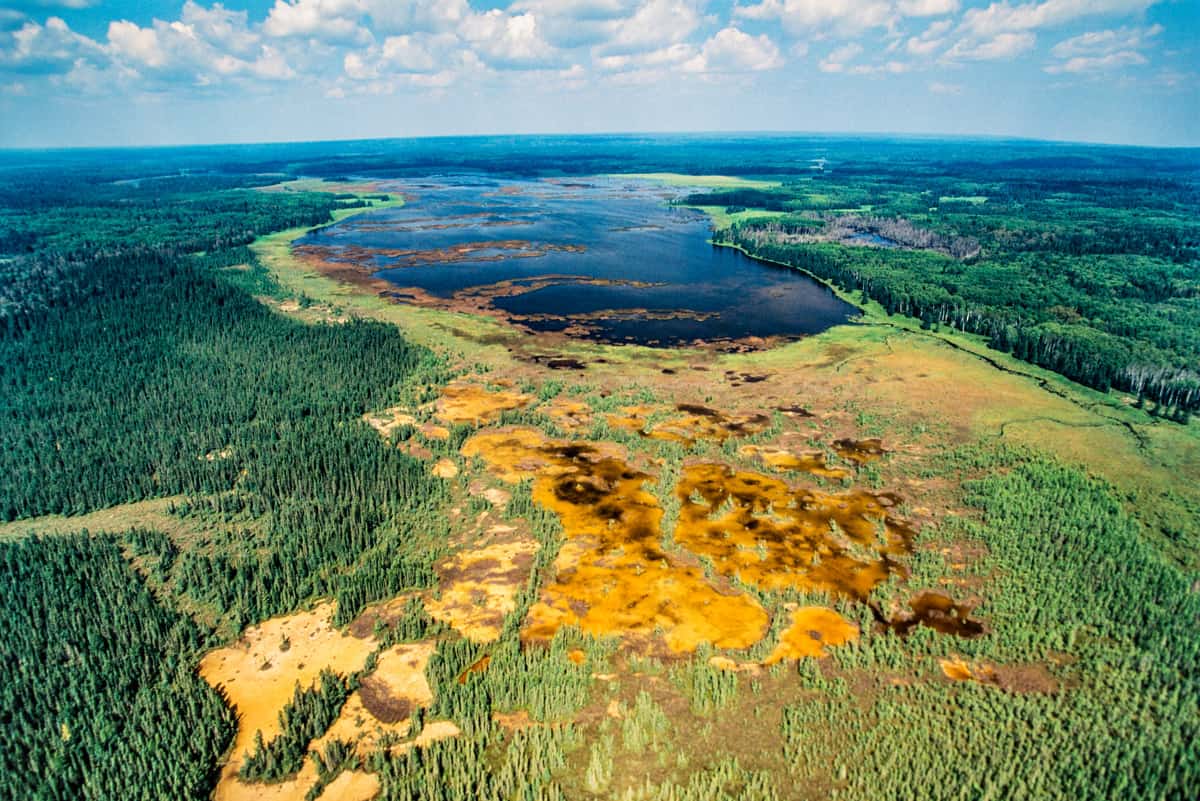 Land Acknowledgments
Riding Mountain National Park is located on Treaty 2, the traditional shared land of Cree, Oji-Cree, Dakota, Anishinaabe, and Dene peoples, as well as the homeland of the Métis Nation.
History of Riding Mountain National Park
The history of Riding Mountain dates back many centuries. For thousands of years, Indigenous people have lived on the land, hunting and fishing in the park's abundant lakes and forests; the park has been home to the Cree, the Assiniboines, and the Ojibway peoples.
In the 18th century, Pierre de la Verendrye traded in the area, and soon the Hudson's Bay Company followed with their own fur trade posts. Unfortunately, over the next century, fur trapping and trading led to many species of animal being eradicated from the region. It is thought that Riding Mountain got its name from the best mode of transportation through the rugged land during this time: by riding horses.
By 1881, the railway had reached many parts of Manitoba, making the area even more accessible, but the land was soon established as a forest reserve in order to help preserve the region. By the early 20th century, it was proposed that Manitoba should have a national park; although the Whiteshell area was first considered, Riding Mountain eventually became the chosen land. The forest reserve was set aside as a national park in 1929 and officially opened to the public on July 26th, 1933.
Since then, the park has become one of the most popular destinations in Manitoba, known for its shimmering lakes, exceptional hiking trails, and natural beauty across its nearly 3,000 square kilometres.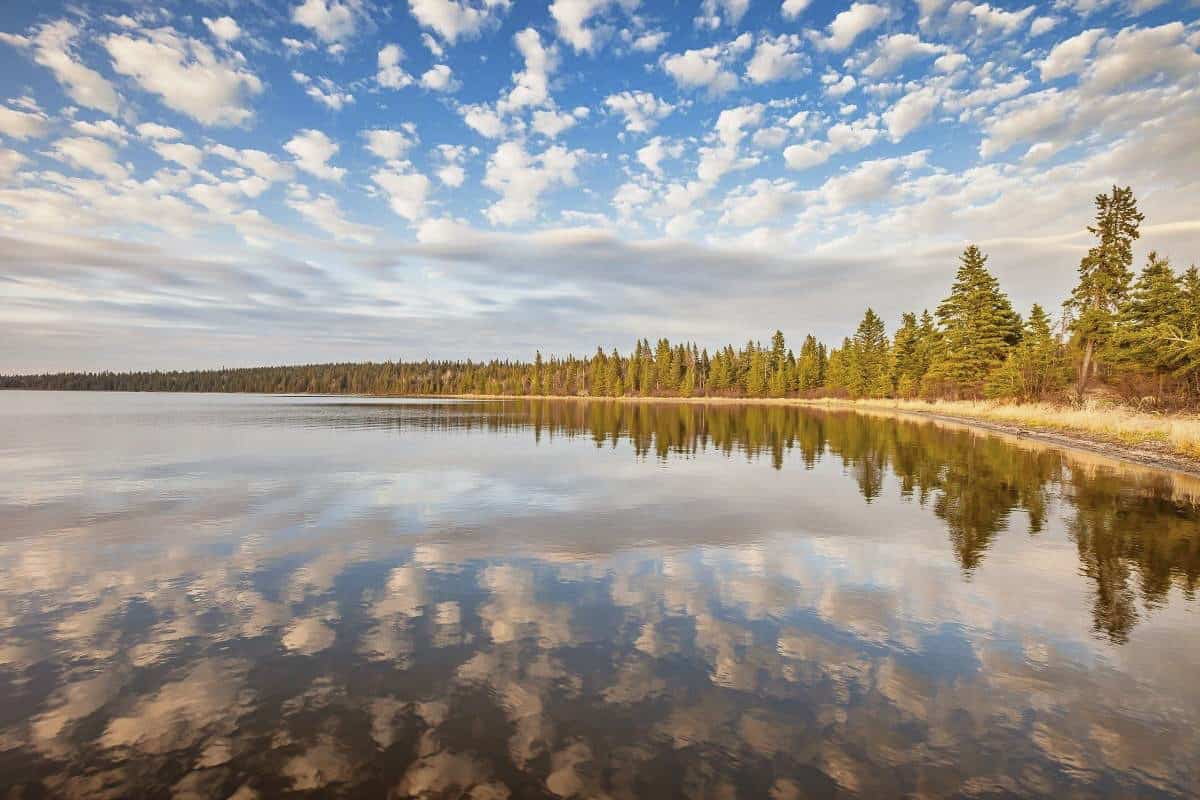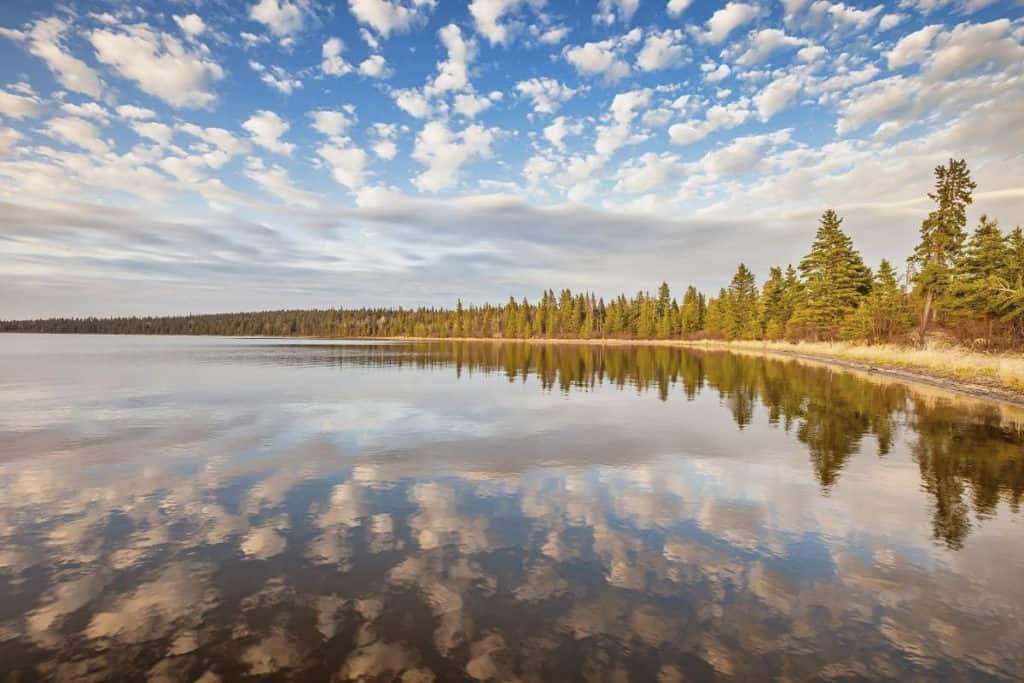 When to Visit Riding Mountain National Park
Thankfully, Riding Mountain is open 365 days a year, and there is always something to do there, no matter the weather or the season! When to visit Riding Mountain National Park is up to you and what kind of activities you're interested in. It's important to note, however, that many restaurants, shops, and even hotels close for the winter season in the park, so your options for food and accommodation will be limited in the colder months.
Summer is definitely the most popular time to visit the park, as the area is known for its incredible swimming, hiking, canoeing, fishing, camping, and so much more. Temperatures can range from highs around 25°C, while they can drop as low as 5ºC at night. Because of these fluctuations, it's always important to check the weather before you visit and to pack accordingly, especially if you are camping.
Spring and autumn are also lovely seasons to visit Riding Mountain, especially autumn. With mild temperatures, you also get fewer crowds on the hiking trails and in town. The fall is especially beautiful for viewing the changing leaves, and, even better, there's a good chance you can see the Northern Lights in Riding Mountain if you visit in autumn.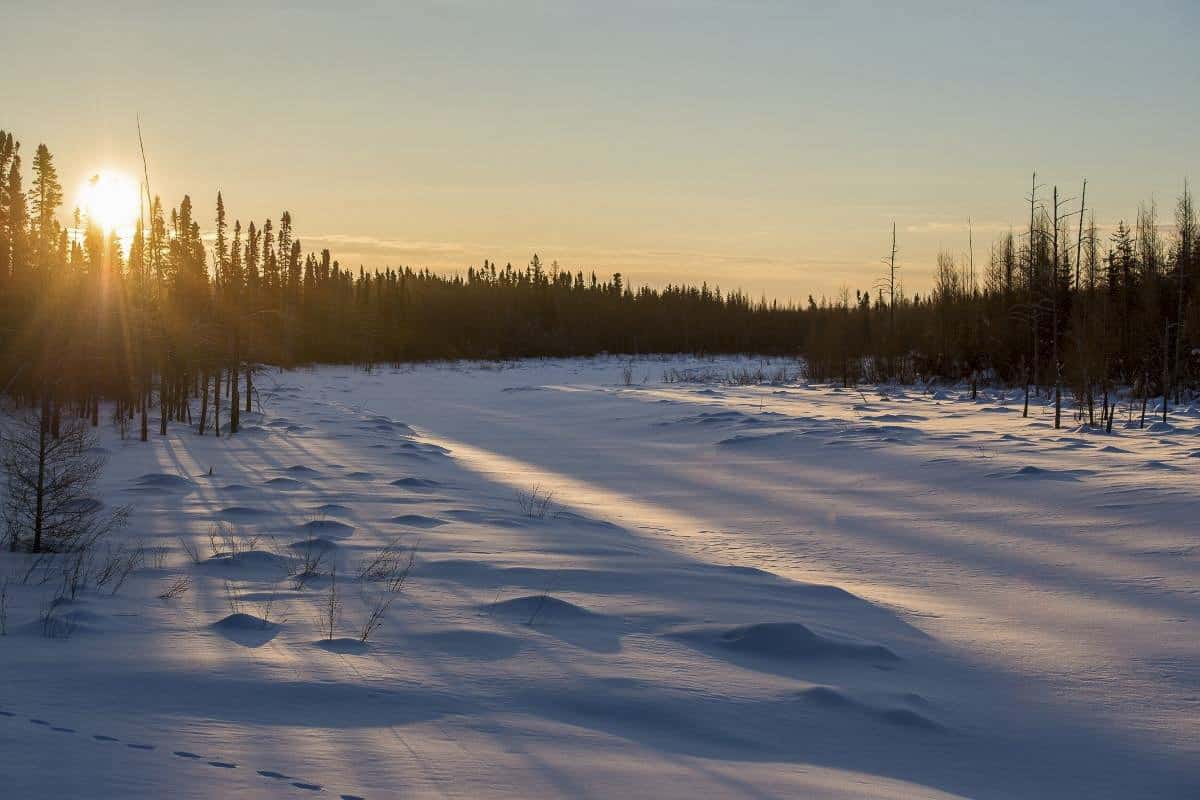 Winter brings very low temperatures, occasionally as low as -25ºC or colder. Again, always check the weather forecast before you visit, and make sure to pack plenty of warm and waterproof layers if you plan on visiting Riding Mountain in winter. Thankfully, Manitoba is a very sunny province, with 318 sunny days per year; while there may be some very cold spells in December, January, and February, there are still warm days where outdoor activities such as hiking and ice skating are perfectly achievable. You should also take note that, in winter, the North Gate entrance to the park is often closed, while the South Gate has limited hours.
Getting to Riding Mountain National Park
Riding Mountain National Park is extremely easy to get to; it's only a three-hour drive from Winnipeg or one hour from Brandon. Wherever you're coming from in Manitoba, if you're driving, you need to be on the MB-10 to enter the park. From Winnipeg, this means driving west on the Trans-Canada Highway until you hit the Yellowhead Highway/MB-16W; you follow that until you turn right on the MB-10N. The park is clearly signposted along the way, so there's no chance of missing it.
From Brandon, simply take the MB-10N until you hit the park. RMNP is also only an hour from Dauphin; take the MB-10S to get there. The park is a four-hour drive east of Regina, Saskatchewan, so it's easy to get to from the rest of Western Canada, too.
Unfortunately, getting to the park by train or by bus is complicated and expensive. It's our recommendation to drive your own car or rent a car in a major hub such as Winnipeg or Brandon.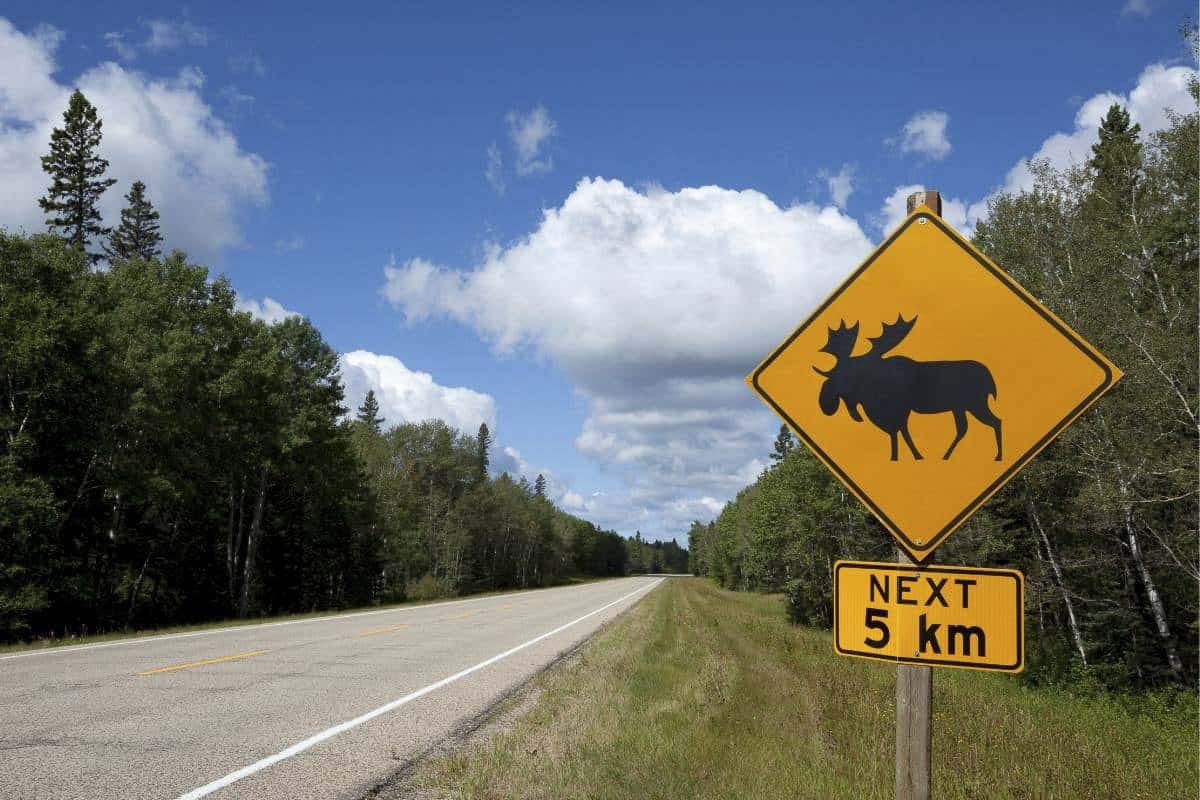 Permits needed for Riding Mountain National Park
If you are visiting Riding Mountain National Park, you will need a Park Pass. Park pass fees help pay for parkways, day-use areas, maintenance of trails, public safety, and education and information services. Even if you have a Manitoba Provincial Park Pass, you will still need to pay the national park fee.
There are many options for paying for your Park Pass. Parks Canada offers the passes online, including the Discovery Pass; this will allow you to travel within any national park in Canada for one year. You are also able to purchase your permits directly from the park's entrance and from a few other vendors in the province.
National park fees for Riding Mountain are kept up to date on this site. More information about park permits, including where to buy them, can be found here. Parks Canada has stated that there are many changes in the fees in early 2023, so that's something to keep in mind.
Please note that a park pass is not required if you are simply driving through the park and not stopping.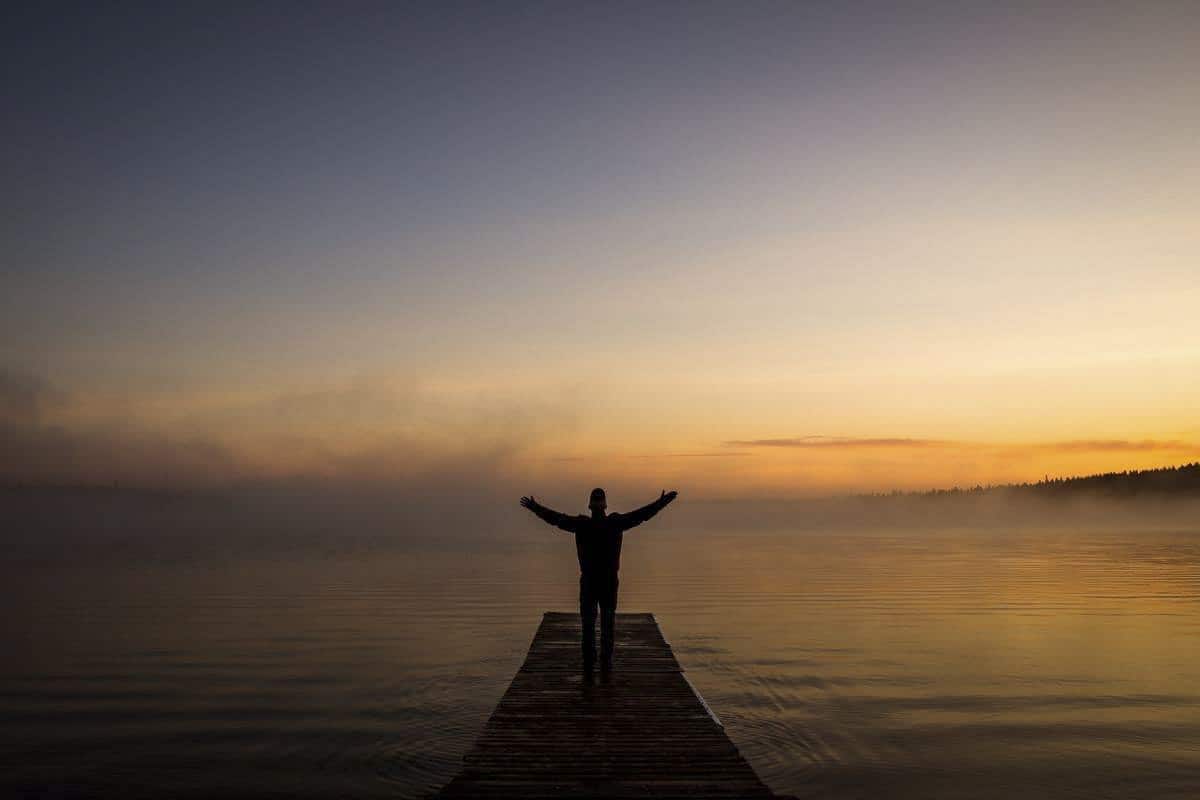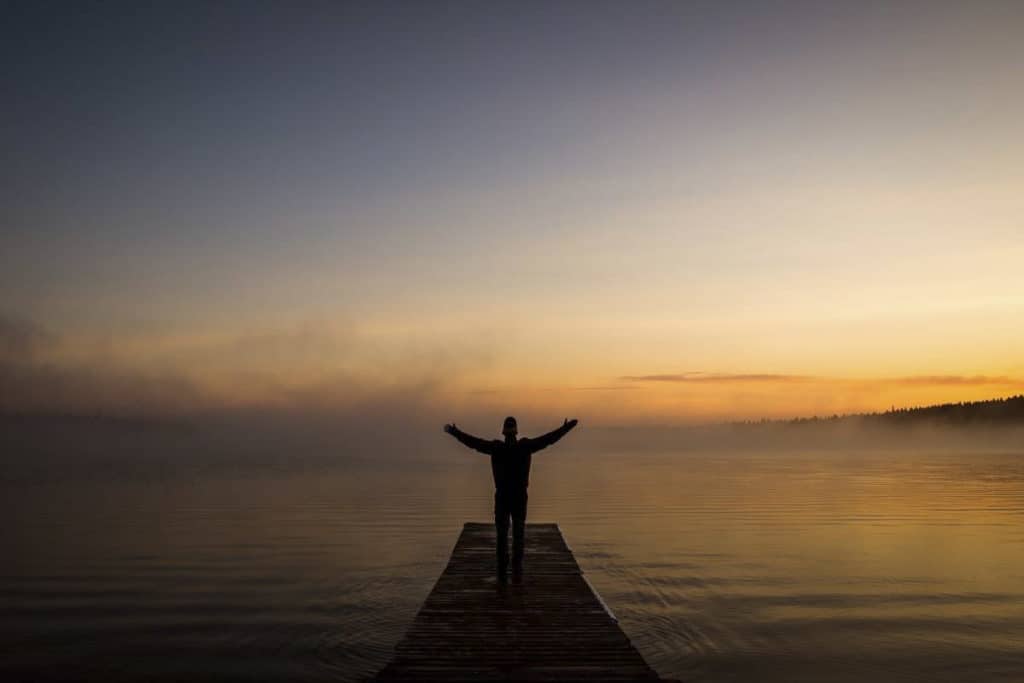 Accessibility in Riding Mountain
Thankfully, Riding Mountain is fairly accessible compared to many other parks around the province. For wheelchair users, there are all-terrain Quickie wheelchairs available for free use from the Visitor's Centre, although it's advised to book these in advance. The Visitor's Centre, in general, is accessible, including some touch screens and audio as well as visual displays. Parks Canada yurts in RMNP are also mobility accessible, as they are equipped with ramps.
Unfortunately, not all other buildings are accessible in Riding Mountain, especially some of the restaurants. In particular, bathrooms around the park, including in restaurants, are not always wheelchair-friendly. It is best to call ahead to the restaurant you would like to visit and see if they are accessible to all. We're hoping that all establishments realize the importance of making their buildings accessible to all people and that this won't be an issue in the future.
For more on accessibility in RMNP, click here.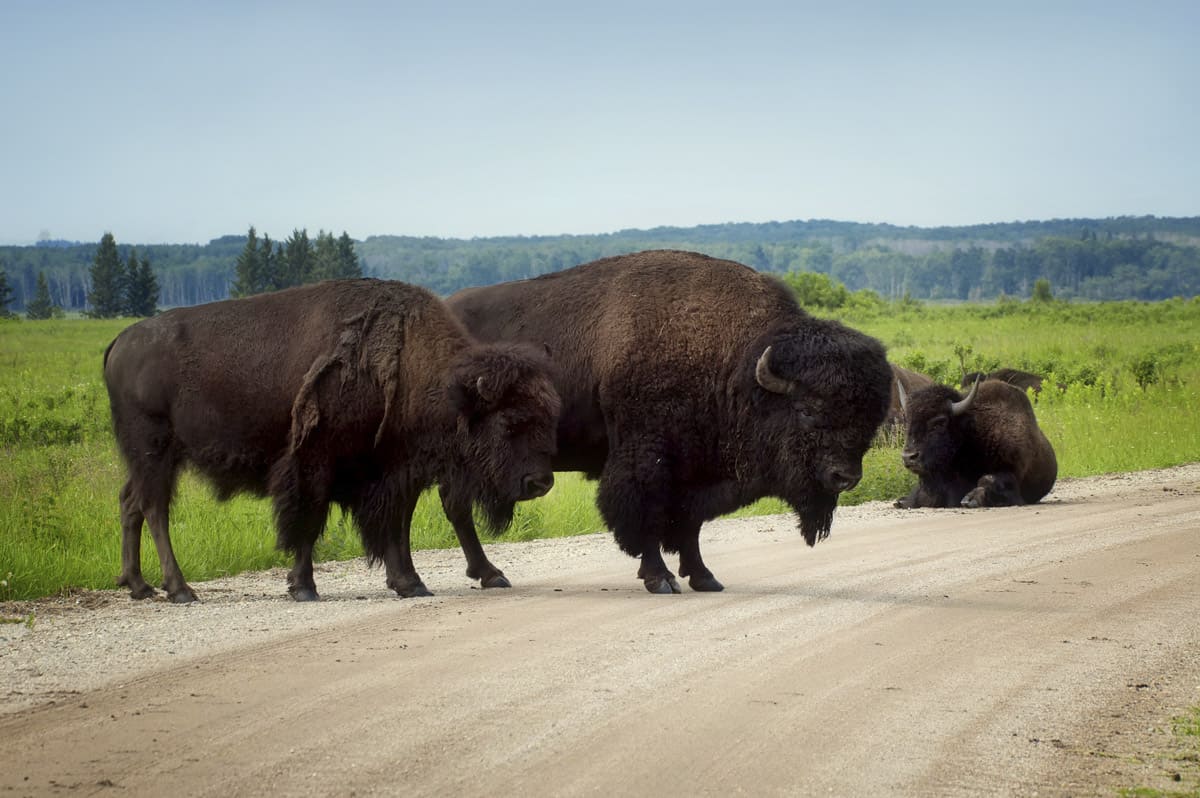 Where to Stay in Riding Mountain National Park
Thankfully, there are plenty of places to stay in Riding Mountain. We've listed a few of our favourites, and make sure to check out the section on camping and yurts below. You'll find the most options in Wasagaming (the park's townsite) or in Onanole, a nearby hamlet. Please note that, in winter, many accommodation options close for the season; thankfully there are a few, like Lakehouse and Elkhorn Resort, that remain open all year.
Lakehouse
Found in the heart of Wasagaming, Lakehouse is a boutique hotel known for its stylish rooms and cozy amenities. With 15 rooms, take advantage of its amazing location, its excellent restaurant, and the huge outdoor hot tub that stays open well into cooler weather.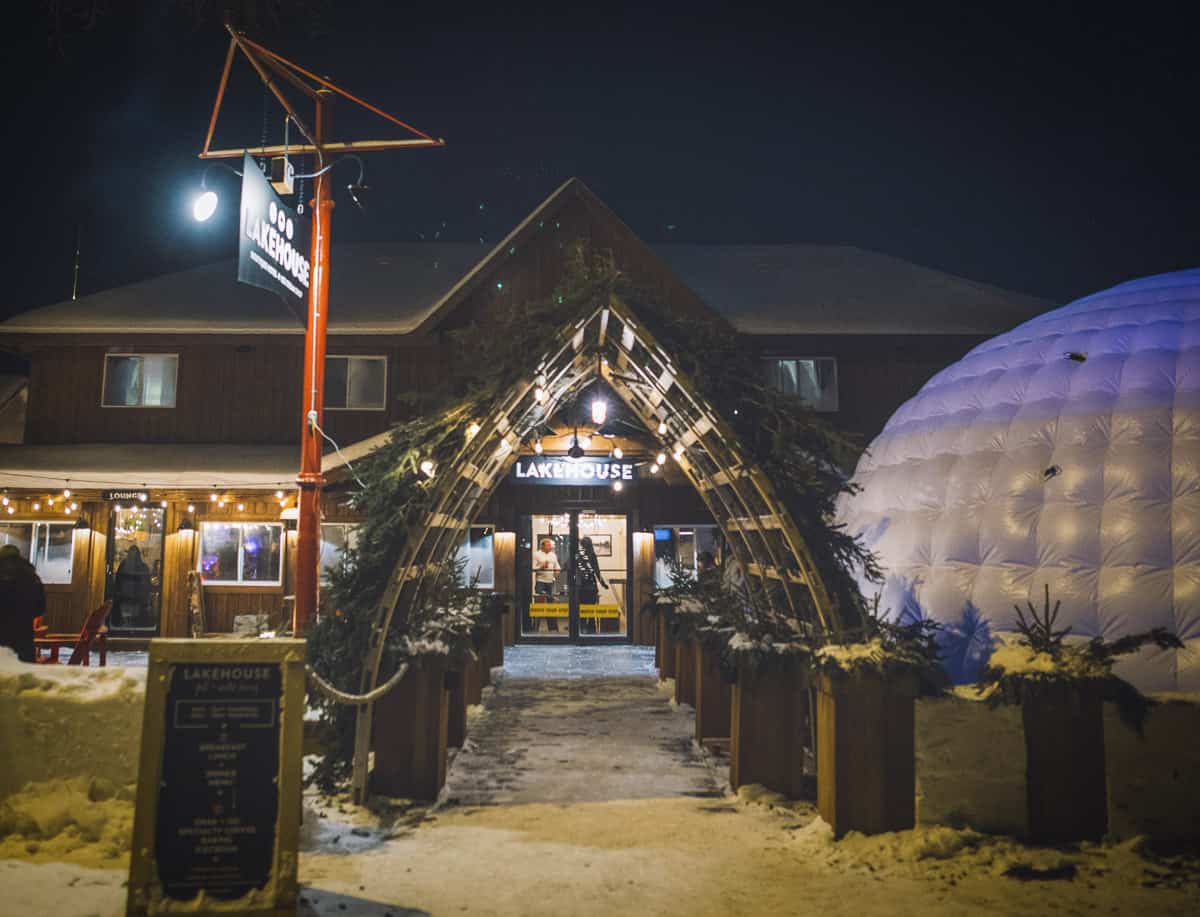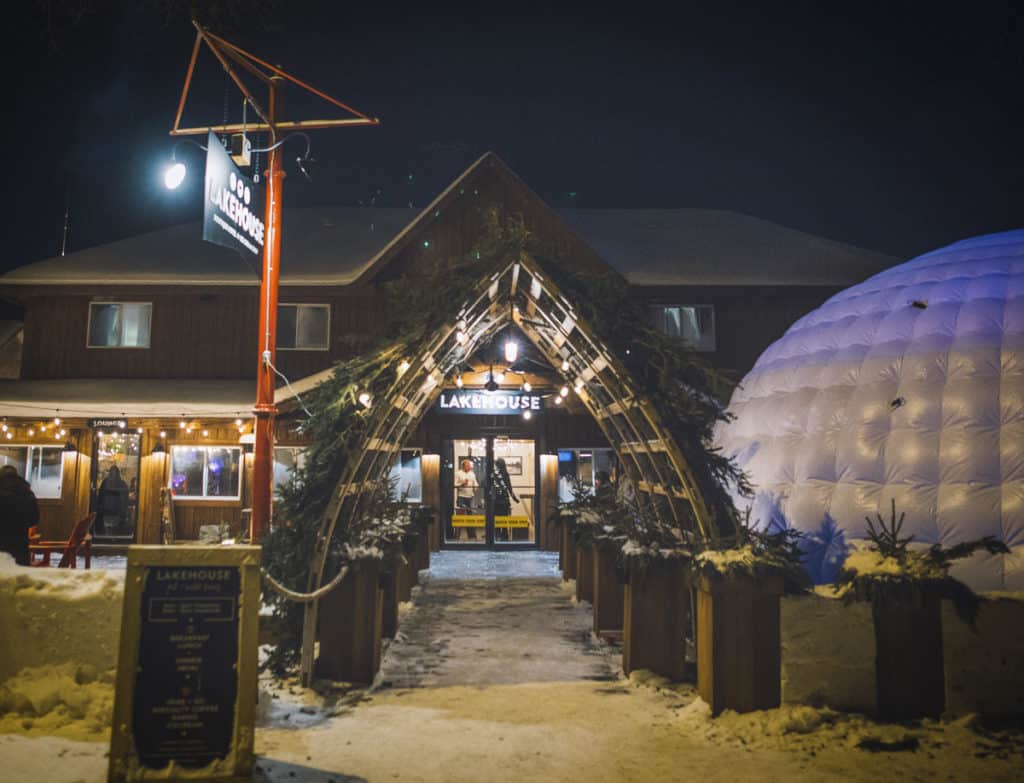 Crooked Cabins
Found on the edge of RMNP, these four cabins are perfect for those who are looking for solitude. Crooked Cabins are cozy and charming, found in a much more remote part of the park than what you'll find in Wasagaming; expect lots of wildlife viewing from right outside your cabin, including the Great Grey Owl. With lots of amenities in each cabin to make your stay comfortable – think bamboo sheets, a coffeemaker, an outdoor barbecue, and even high-speed internet – you'll find yourself wanting to book a Crooked Cabin year after year.
Honeycomb Bed and Breakfast
Stay in one of the 11 rooms at Honeycomb Bed and Breakfast for a lot of antique charm. With beautiful views of the park from the deck, there are also a lot of amenities to make your stay as enjoyable as can be. The lovely hospitality and convenient location just add to the overall warmth and comfort you'll feel staying here.
Aspen Ridge Resort
With 28 cottages available, the Aspen Ridge Resort is the perfect place to stay if you want the peace and quiet of a more secluded spot yet the convenience of being just minutes from the heart of Wasagaming. Even better? Many of the cabins are dog-friendly. There's also an outdoor pool for those warm summer days.
Elkhorn Resort
For one of the bigger places to stay in RMNP, check out Elkhorn Resort. Conveniently located a short drive from Wasagaming, there are multiple options for your stay, including private chalets, bungalows, and guest rooms. Enjoy the extra amenities that include an indoor pool, spa, and fitness centre, as well as an onsite restaurant.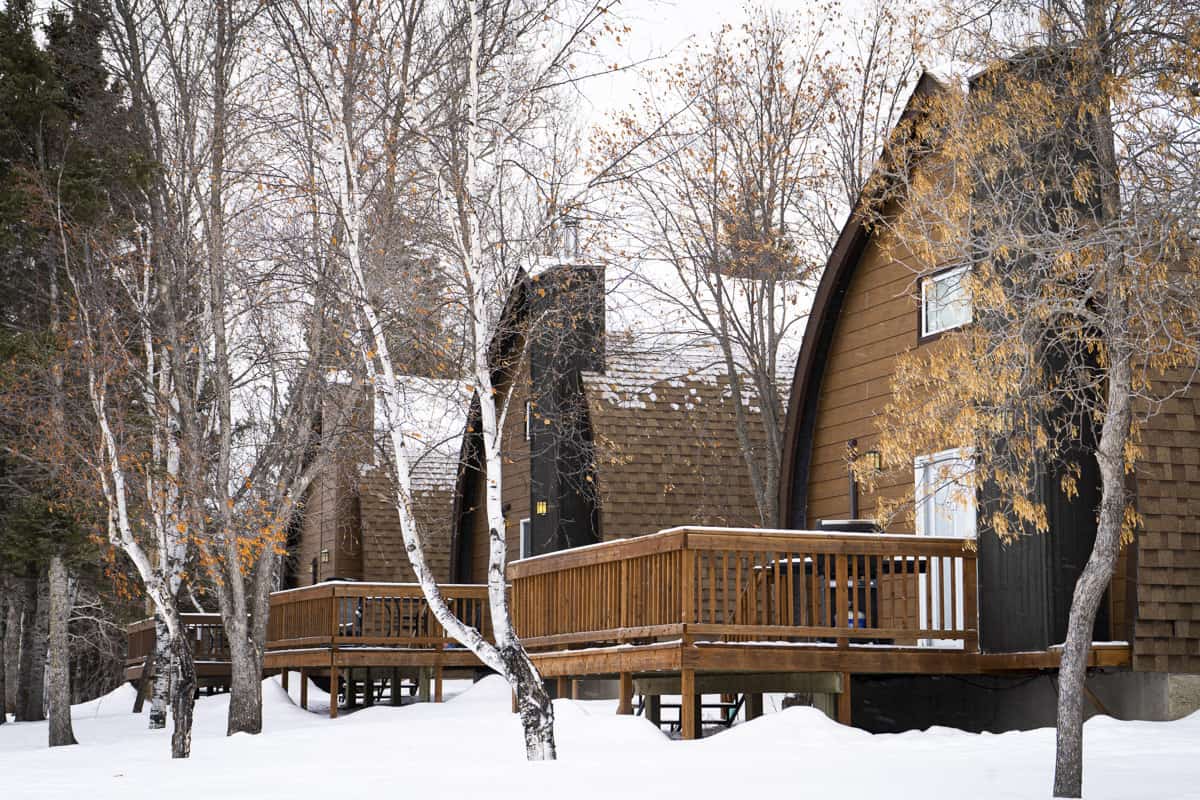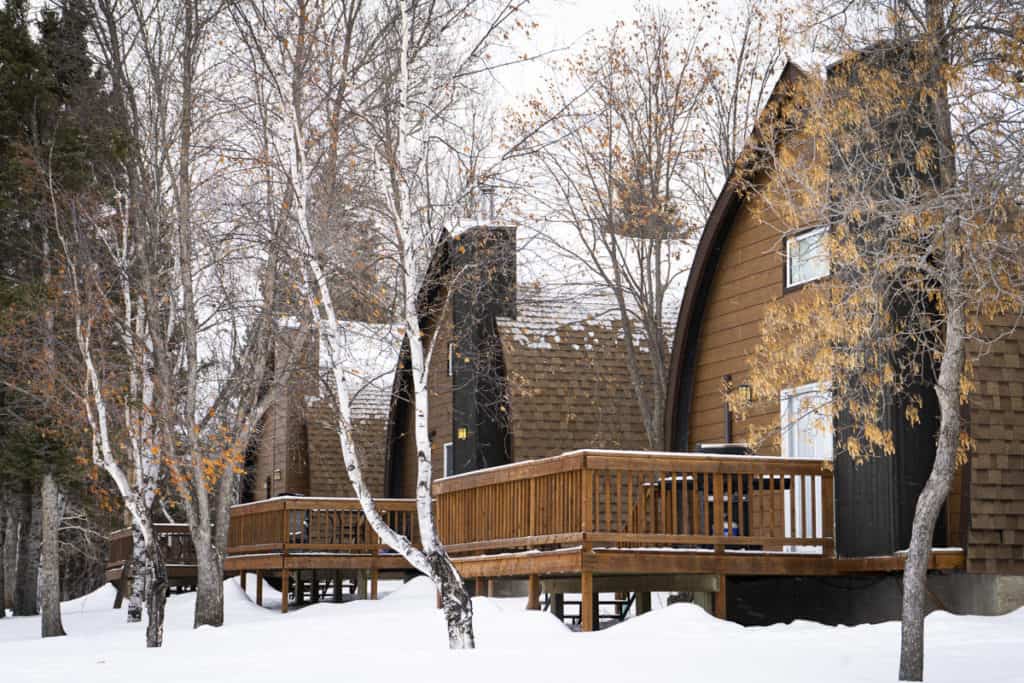 Fiddlehead Cabin
Included as one of our top picks for the most unique places to stay in Manitoba, you'll find Fiddlehead Cabin just outside Riding Mountain National Park. Open year-round, this quirky cabin comes with an outdoor sauna, a screened-in deck, 180-degree views of a wildflower meadow, and a huge spruce forest with many hiking and biking trails to explore. It's the perfect place when you want to be near the park but not be in the thick of the summer crowds!
Camping in Riding Mountain National Park
One of the best ways to see Riding Mountain is to camp. With tons of sites across the park's campgrounds to choose from, it's still imperative to book well in advance… it's one of the most popular spots to camp in all of Manitoba! There are also yurts, oTENTiks, and a Micro-Cube to choose from; more on that below.
All updated Parks Canada camping fees for RMNP can be found on this website. Reserve your spot by calling 1-877-RESERVE or by booking online here.
Wasagaming Campground
We listed the Wasagaming Campground as one of the best campgrounds in Manitoba, and it's easy to see why. With 427 sites, you don't go here for solitude, but you do go here for amazing access to the rest of the park and a social, fun atmosphere. Only minutes from the main beach area and pier, you can also find the Visitor's Centre, shopping, restaurants, tennis courts, golf, hiking trails, canoe, kayak, bike rentals, and so much more nearby.
Open from mid-May until mid-October, choose from basic, electrical, electrical and water, and full-service sites (electrical, water, and sewer). There are communal washrooms with hot showers, kitchen shelters, water taps, and a dumping station nearby. For more, check out this website or call 1-877-RESERVE (reservations are definitely recommended). Please note you'll also need a fire permit with a daily fee if you plan on having a fire at your campsite.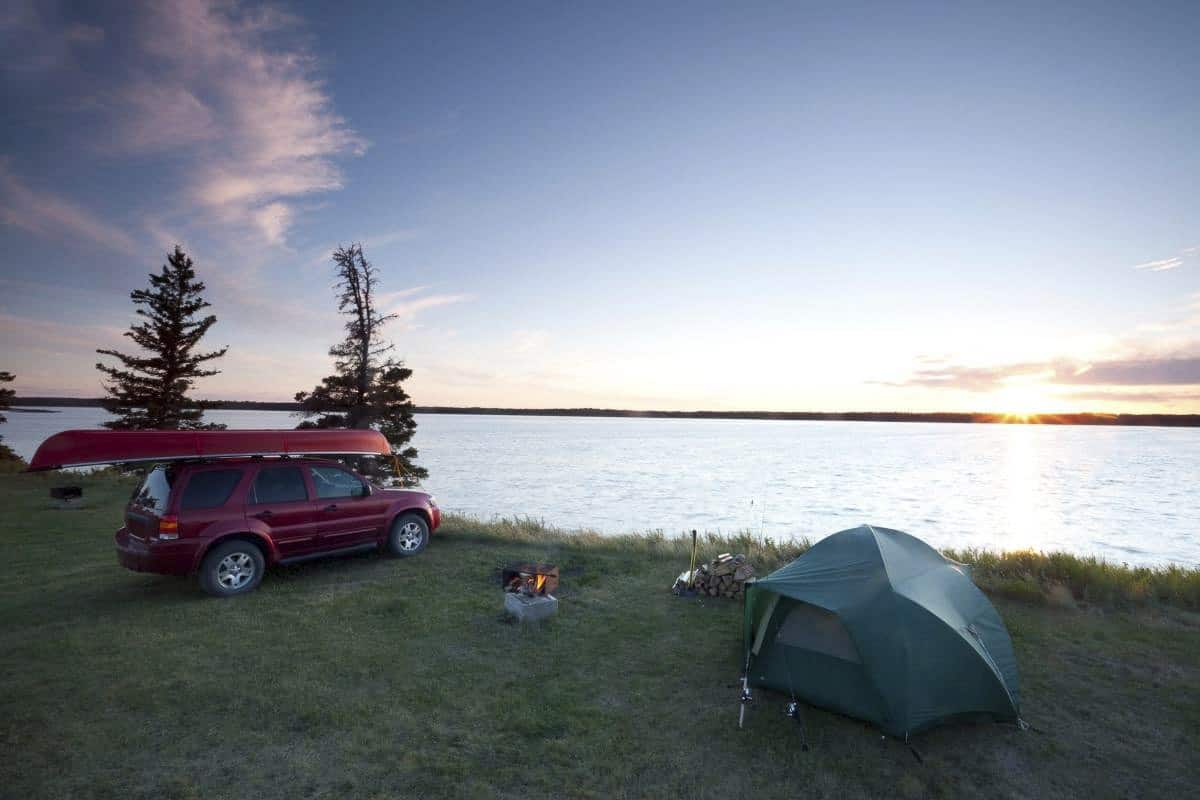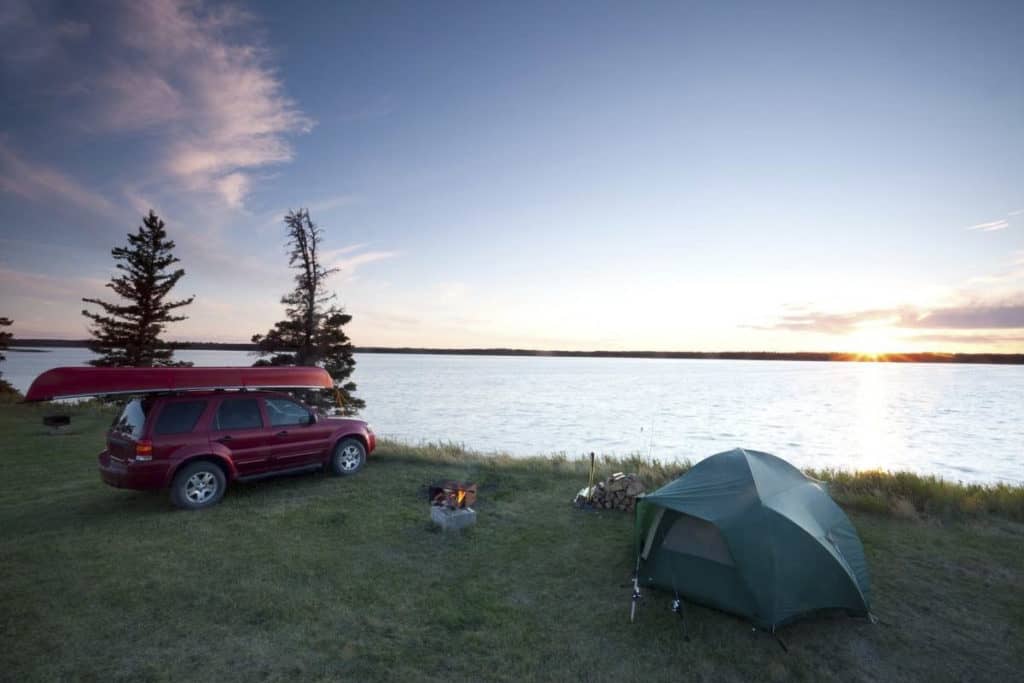 Yurts
For something unique, try staying in a yurt in Riding Mountain National Park. With a maximum of two adults per yurt, all yurts come with electricity, including interior lighting, a small heater, and a tamper-proof outlet. Although there is a bed in the yurt, you must bring all sleeping equipment (sleeping bags, pillows, blankets, etc.) as well as all other camping essentials, including a cook stove. There is no plumbing or running water in the yurts, although communal water taps, washrooms, and kitchen shelters are nearby.
Call 1-877-RESERVE for more, including reservations; it is highly recommended to book well in advance of your visit.
oTENTiks
Parks Canada oTENTiks in Riding Mountain National Park are the perfect blend of A-frame cabin and back-to-nature camping, and we consider them to be some of the most unique places to stay in Manitoba. With a maximum of four adults per oTENTik (and an overall maximum of six), expect sleeping platforms with mattresses, a table, electricity, a small heater, smoke and carbon monoxide detectors, and a fire extinguisher. oTENTiks 702, 703, 705, 706, 708, 709, 711, 712, 713, and 715 contain a wood stove.
Note that none of the oTENTiks have plumbing or running water, although there are nearby water taps, shared washrooms, and shared kitchen shelters. Firewood is also available to purchase. You should bring all sleeping equipment (sleeping bags, pillows, blankets, etc.), cooking gear, food, camping chairs, matches or a lighter, and anything else you would normally bring camping.
From May 1st to October, there are 30 oTENTiks to rent. Numbers 709, 711, 712, 713, and 715 are available year-round, even in winter. Call 1-877-RESERVE for more, including reservations.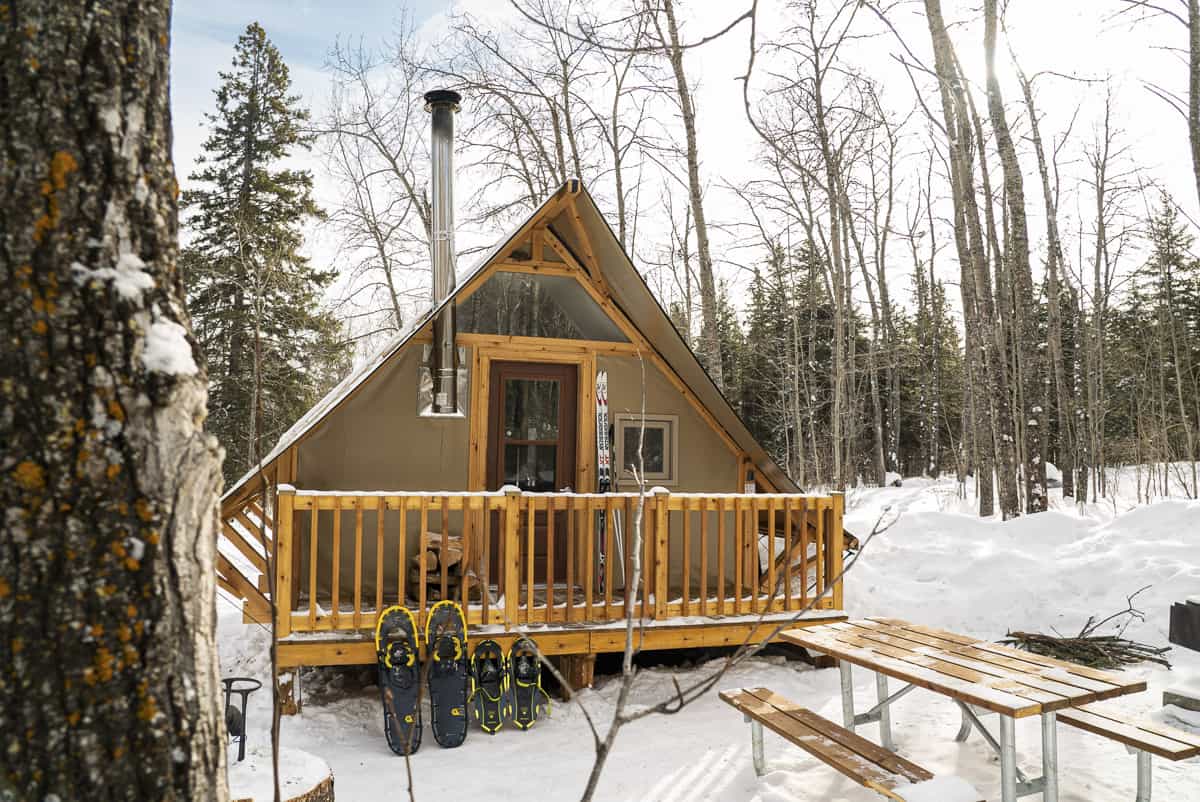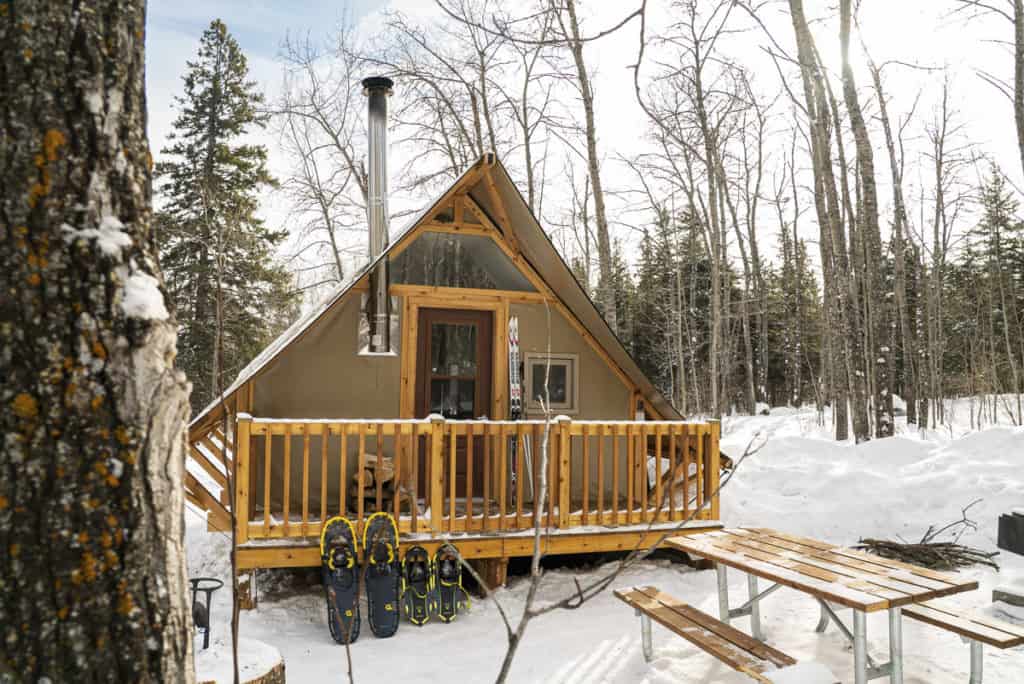 The MicrOcube
A truly one-of-a-kind experience, a stay in the MicrOcube in Riding Mountain National Park will surely create memories for life. One wall of the 10m2 structure is a panoramic window, so you can fall asleep with an amazing view of nature; think glamping, but with a contemporary twist! You'll need to bring your own cooking equipment and bedding, but the MicrOcube has a double bed, two chairs, and a table for two adults maximum.
Make sure to bring everything else you'd need for a typical camping trip (communal water taps, kitchen shelters, and washrooms are found nearby). Call 1-877-RESERVE for more; you'll definitely need to reserve the MicrOcube well in advance of your stay.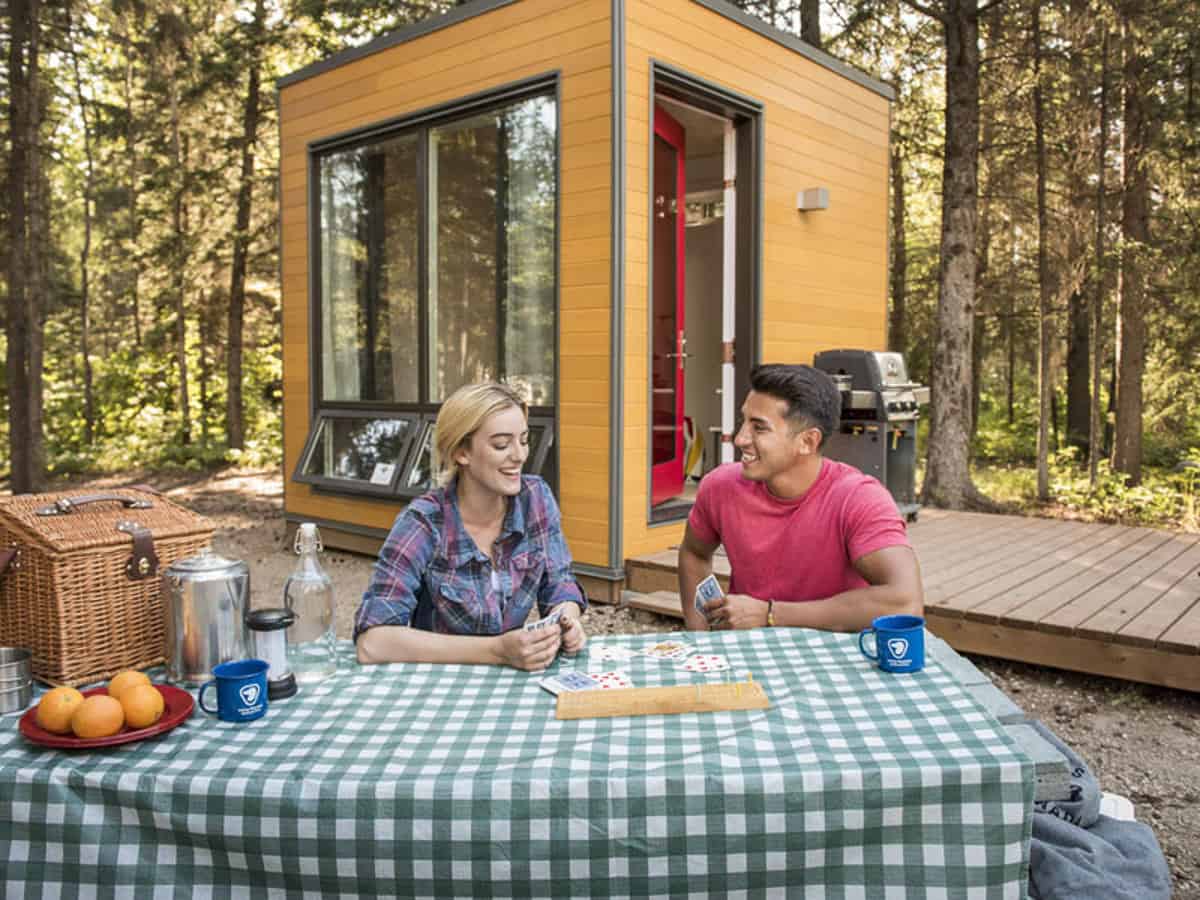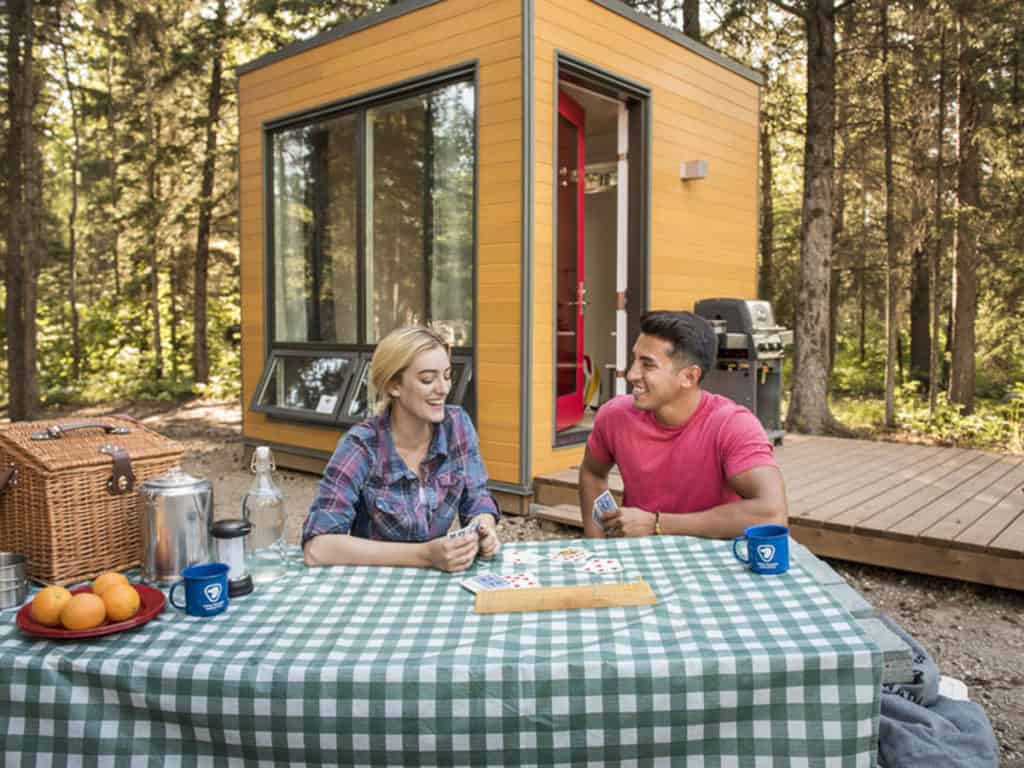 Hiking in Riding Mountain National Park
It's no secret that Riding Mountain National Park has some of the best Manitoba hiking trails. Keep your eyes peeled for wildlife while hiking; there's a good chance you can see deer, moose, eagles, owls, and even black bears while hiking in RMNP… so it's necessary to take all safety precautions as you go! Also make sure you have plenty of water and are dressed appropriately for the weather, no matter which season you visit.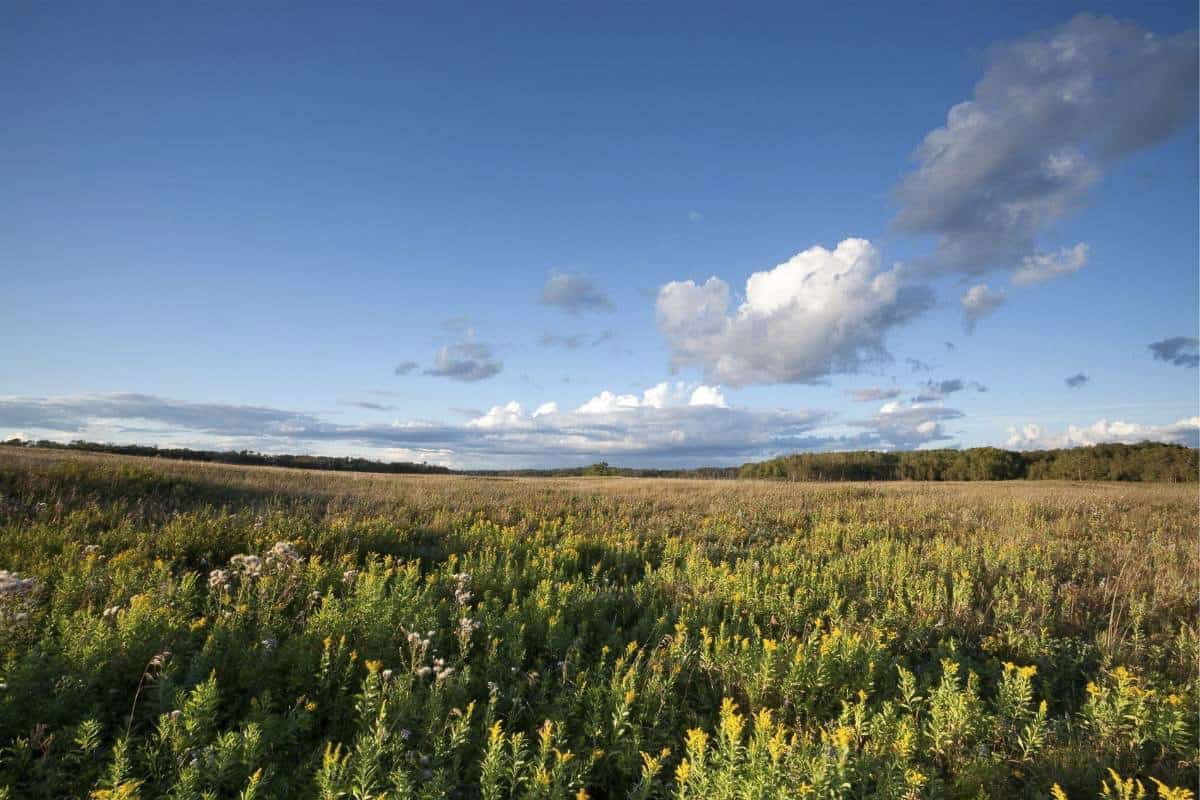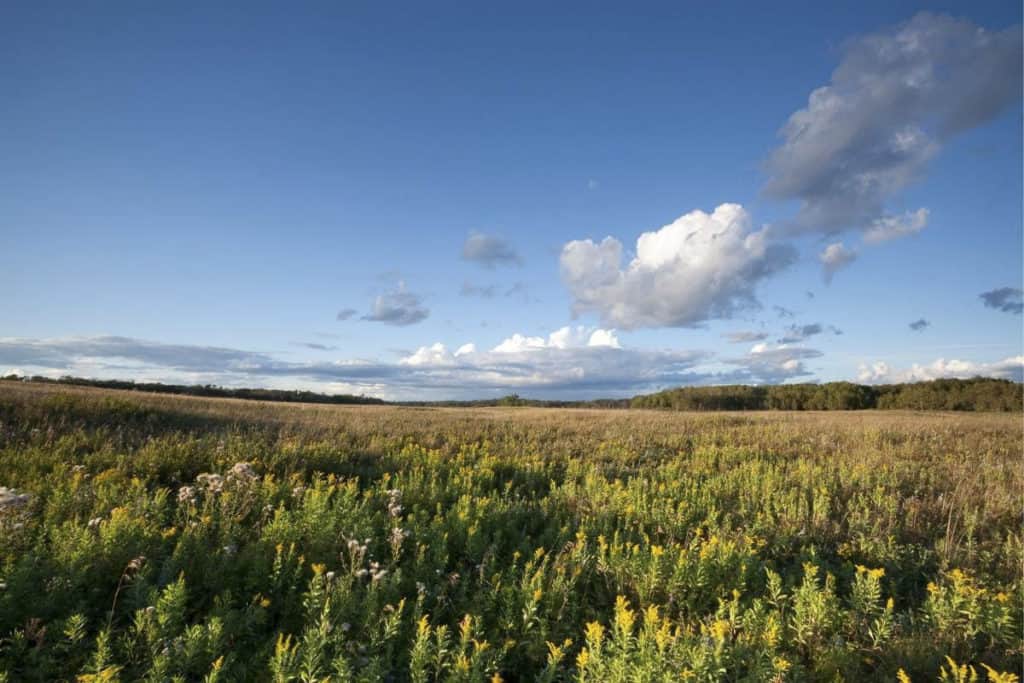 Here are just a few of our favourite trails in the park.
Kinosao Lake Trail
One of our favourites here at Road Trip Manitoba, the Kinosao Lake Trail is considered an easy to moderate trail of 7.2 kilometres. With a very well-maintained path, this loop trail takes you to stunning Kinosao Lake; make sure to take a few photos on the floating dock, or take advantage of the free canoe that is often sitting there. Head here for a quiet and peaceful walk through the forest.
You can also connect this trail to a few others in the park, including the Grey Owl Trail or the Brule Trail.
Boreal Interpretive Trail
Perfect for families with small children, the Boreal Interpretive Trail is an easy 1.4 kilometre loop that's available all year round. It's especially good for wildlife viewing of the creek and the marsh, where children will inevitably love looking for various birds and critters hiding amongst the nature that surrounds them. It's also good for snowshoeing in winter.
Another terrific trail for families is the Ominnik Marsh Trail.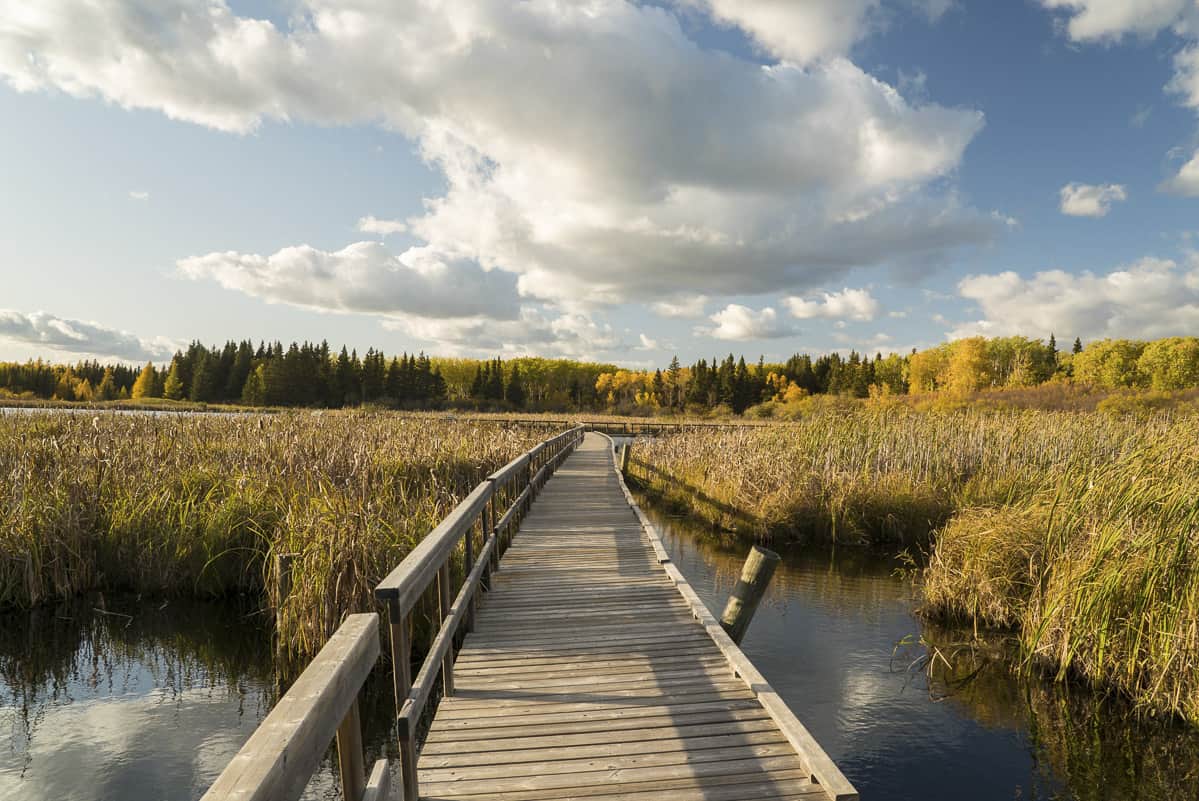 Gorge Creek Trail
The Gorge Creek Trail is a moderate out-and-back trail of 11.6 kilometres. Get ready to climb – there are lots of ups and downs on this trail – but with all that climbing comes a reward: beautiful views through the surrounding forests, the gorge, and the creek that runs through it. Definitely plan at least a half-day to complete this challenging hike.
And if you want to elevate your hiking level even more, add the trail to Bald Hill with the Gorge Creek Trail. The total length of the hike then becomes nearly 21 kilometres, but it's absolutely worth it for those who want a stunning view over the park. You can alternatively hike the Bald Hill Lookout via Reeve Ravine for a moderate hike of 11.4 kilometres.
Arrowhead Trail
Plan for approximately two hours to hike the Arrowhead Trail! This hiking trail is a 3.2 kilometre loop that's rated as moderate due to its many ups and downs. Older kids will love this trail, though… there are tons of chances to see wildlife as well as explore the forest surroundings. The trail is especially beautiful in autumn when the leaves burst with fall colours.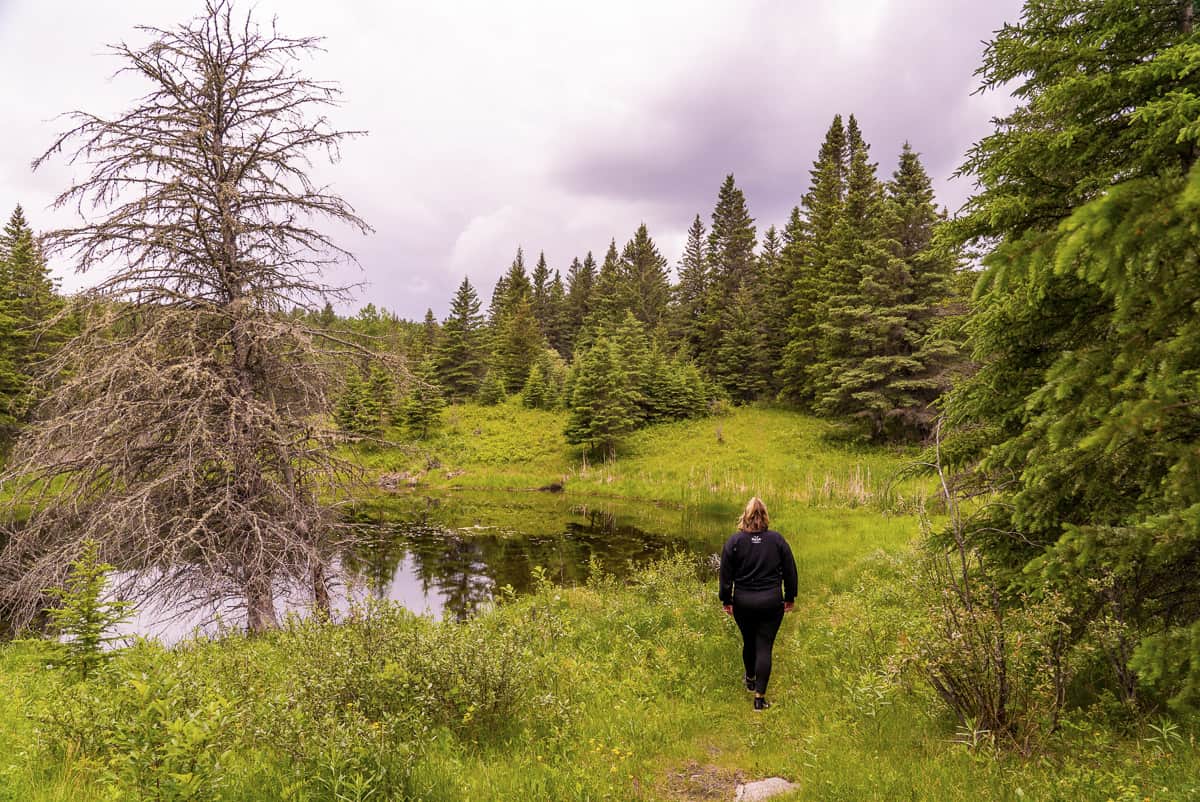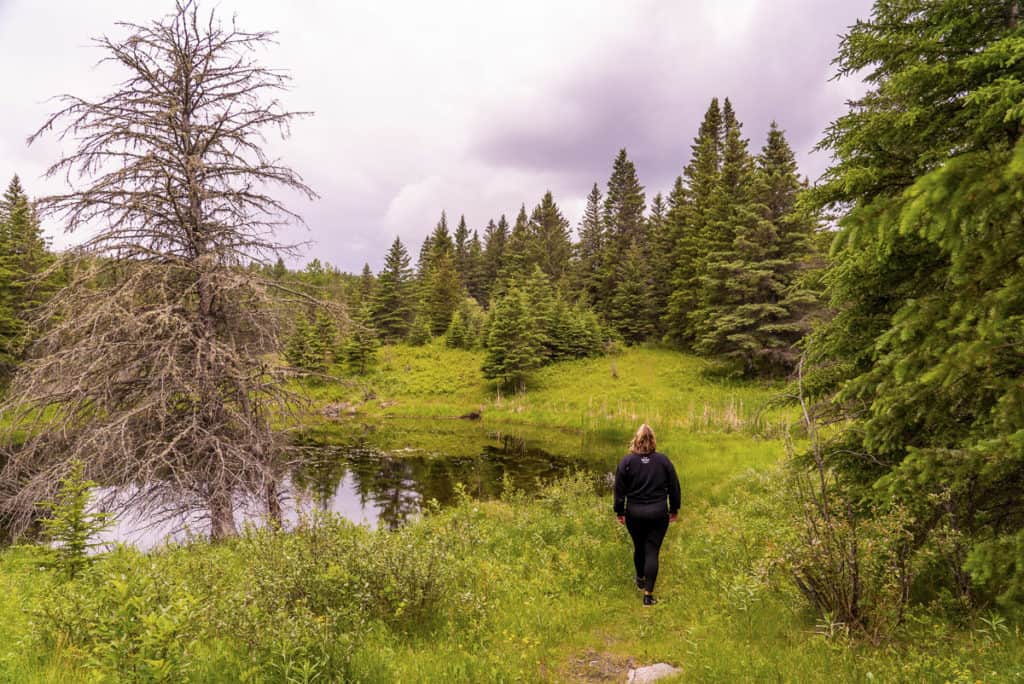 Moon Lake Trail
The Moon Lake Trail takes you on a 9.3 kilometre loop around the lake, and is a wonderful way to spend some time on the water. Make sure to spend some time at the halfway point, where lovely Parks Canada Red Chairs overlook the lake (it's a perfect spot for a picnic, in our opinion). It can be a bit overgrown at times – watch for the random fallen log here or there – but overall, it's a pleasant, peaceful hike.
Bead Lakes Trail
A moderate loop trail of 3.9 kilometres, the Bead Lakes Trail is not as well-known as some of the others on this list, which means you may get portions of the trail to yourself. Taking you past three of the four Bead Lakes, you get a great mix of forest and lake views along the way. There are also a few side trails where you can walk down to see the lakefront.
Brule Trail
One of the best-known trails in RMNP, the Brule Trail is an easy loop trail of 4.2 kilometres. Beautiful no matter the season, it's a fantastic hiking trail to try to spot wildlife and soak up the fresh air and tall trees. Taking you to Kinosao Lake, one of the most photogenic lakes in the park, you can also connect with other trails in the area (including the Kinosao Trail). Heading there in winter? Try snowshoeing this trail for a different experience!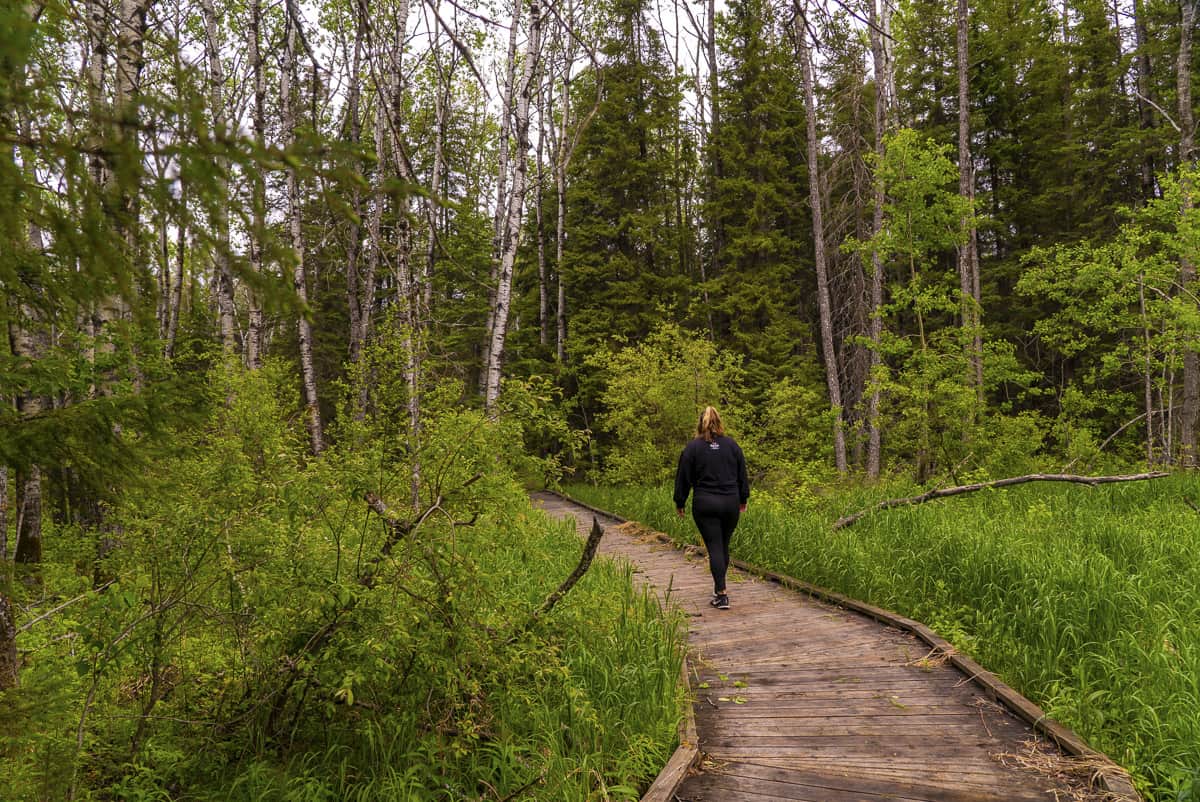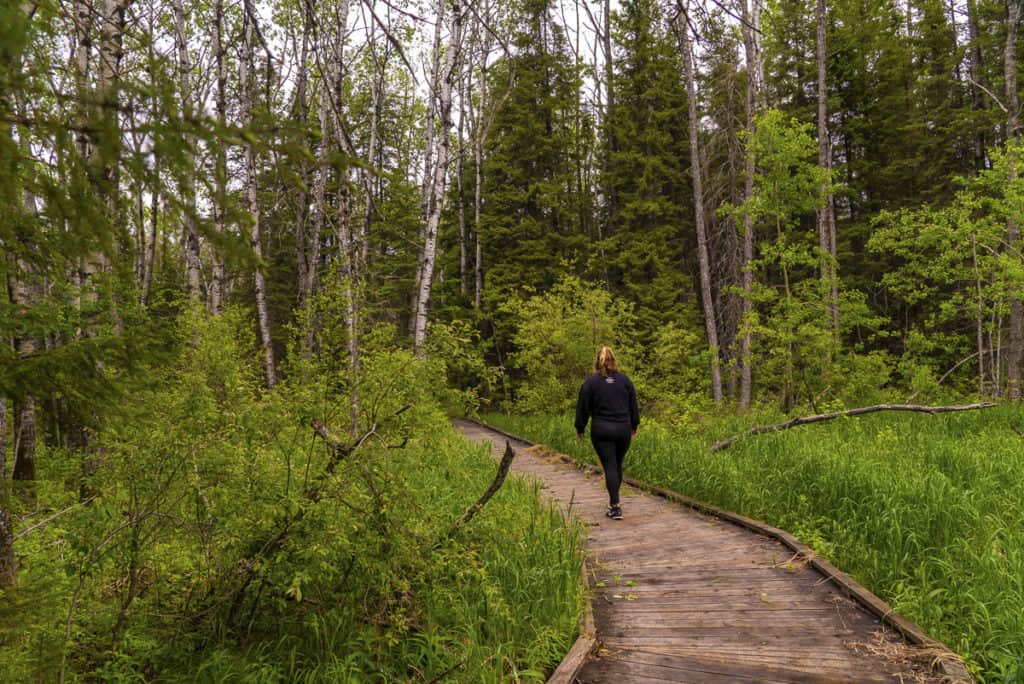 Things to Do in Riding Mountain National Park
Things to do in Summer/Spring
Although we've outlined some of our favourite hikes above, there are many more things to do in Riding Mountain in summer! Here are a few of our fave warm-weather activities in the park.
Swimming
Clear Lake is one of the most popular (and most beautiful) lakes in Manitoba, and in summer, make sure to take a dip! With sandy beaches and communal washrooms and change rooms, it's a convenient spot to swim in Wasagaming. Other popular lakes for swimming include Moon Lake, Lake Audy, and Lake Katherine.
Fishing
Whether you're after walleye, pike, or fly fishing for brook trout, there are 1900 lakes, 650 streams, and many wetlands for fishing opportunities. Just make sure you have a fishing license! You can also rent boats from the Clear Lake Marina. New to fishing? We have an entire guide on fishing in Manitoba for beginners.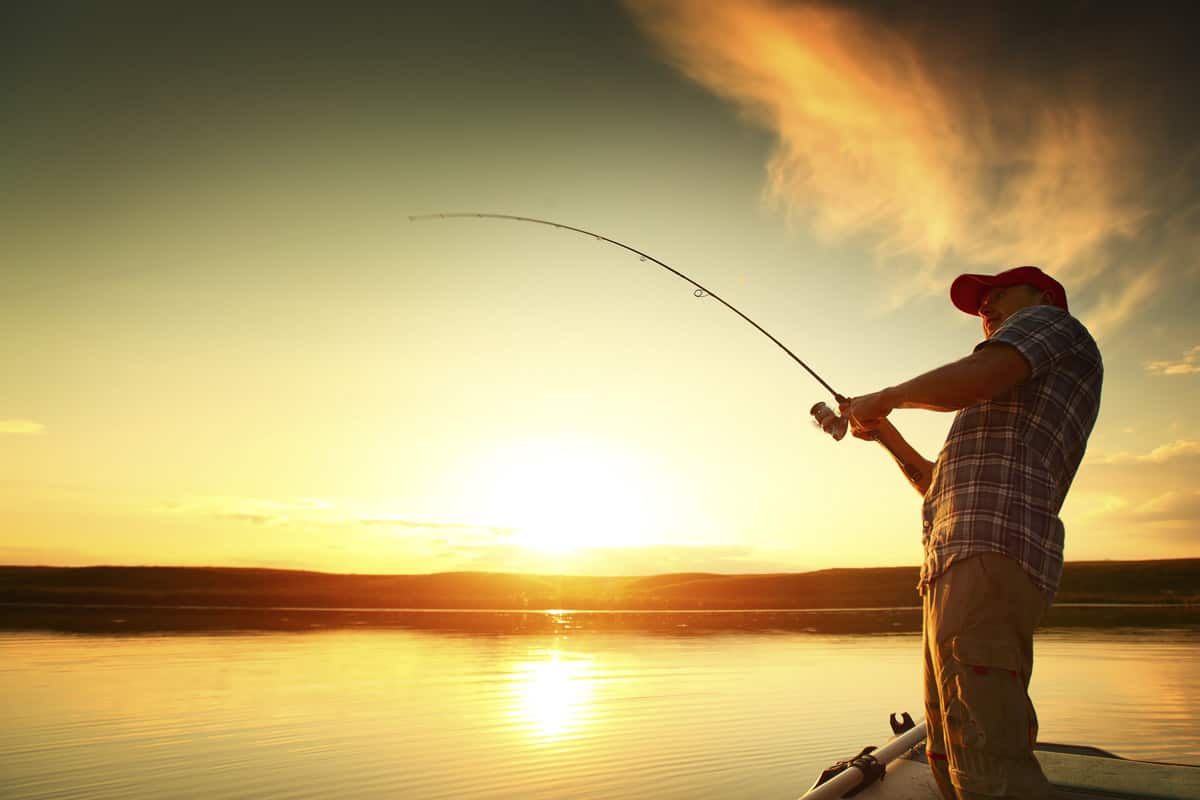 Stargazing
With little light pollution, Riding Mountain is an excellent place for stargazing on a clear night. One of our favourite spots to do so is from the Clear Lake Golf Course Boat Launch, although you're sure to see a blanket of stars no matter where you are in the park.
Wildlife spotting
There are tons of great opportunities for wildlife viewing in Riding Mountain. Birdwatching is spectacular, and you have a good chance for seeing owls, osprey, and eagles. You might also see beavers, elk, moose, and even bears… but it's very important that you keep a safe distance from all wildlife, and never, ever approach them! Here is a guide to staying safe around black bears.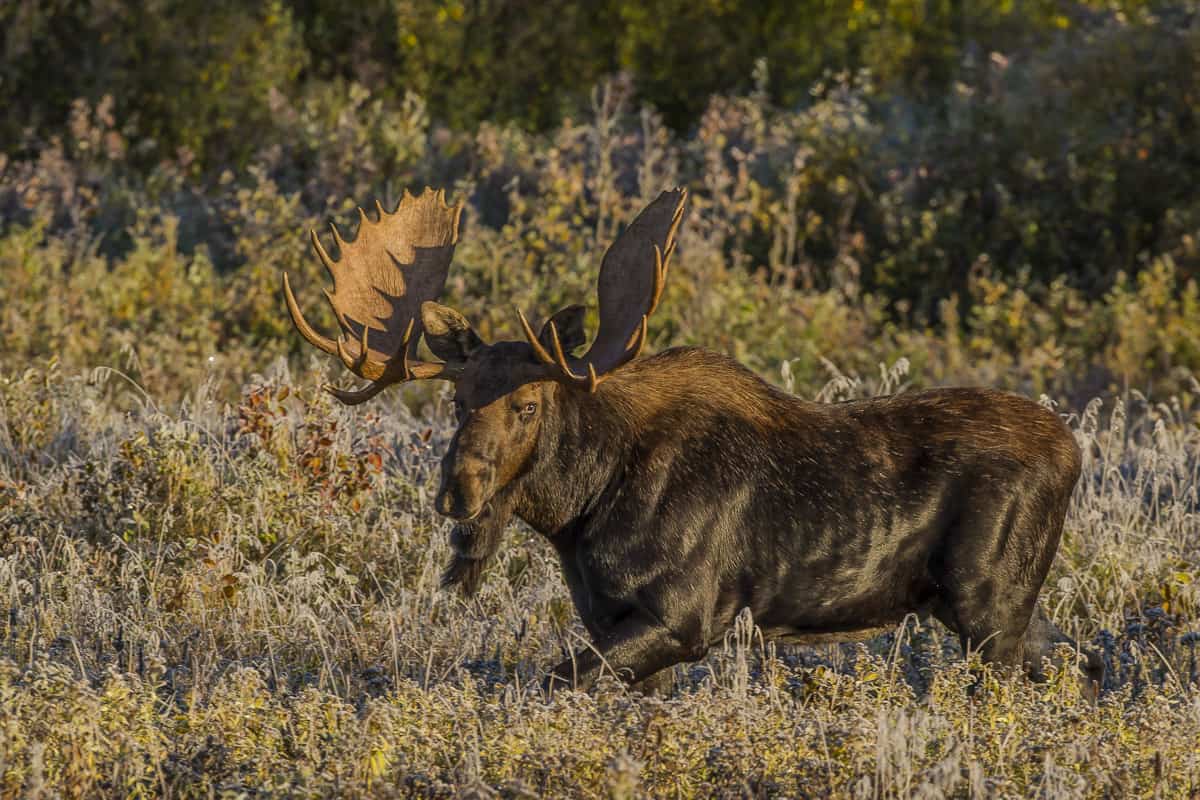 Shopping
Riding Mountain has quite a few good shops that feature local products, so it's worth it to spend a morning or afternoon browsing, whether you're in Wasagaming or Onanole. Check out Poor Michael's Emporium, Friends of Riding Mountain, Mainly Manitoba, Jewels of Siam, Chocolate Fox, Sun and Sand, Moon Lake Trading Company, The Bear Behind, Prairie Sun, Gull and Castle, and Clear Lake Trading Post.
Boat Tour
If you'd prefer to sit back and let someone else take the wheel, try a boat tour with Clear Lake Marina. Offering afternoon, early evening, and sunset cruises, it's a relaxing way to see the lake from a whole new angle.
Canoeing or Kayaking
With so many incredible lakes in the park, heading out to explore the water by kayak or canoe is a great way to spend a day. There are canoes and kayaks available to rent in Wasagaming.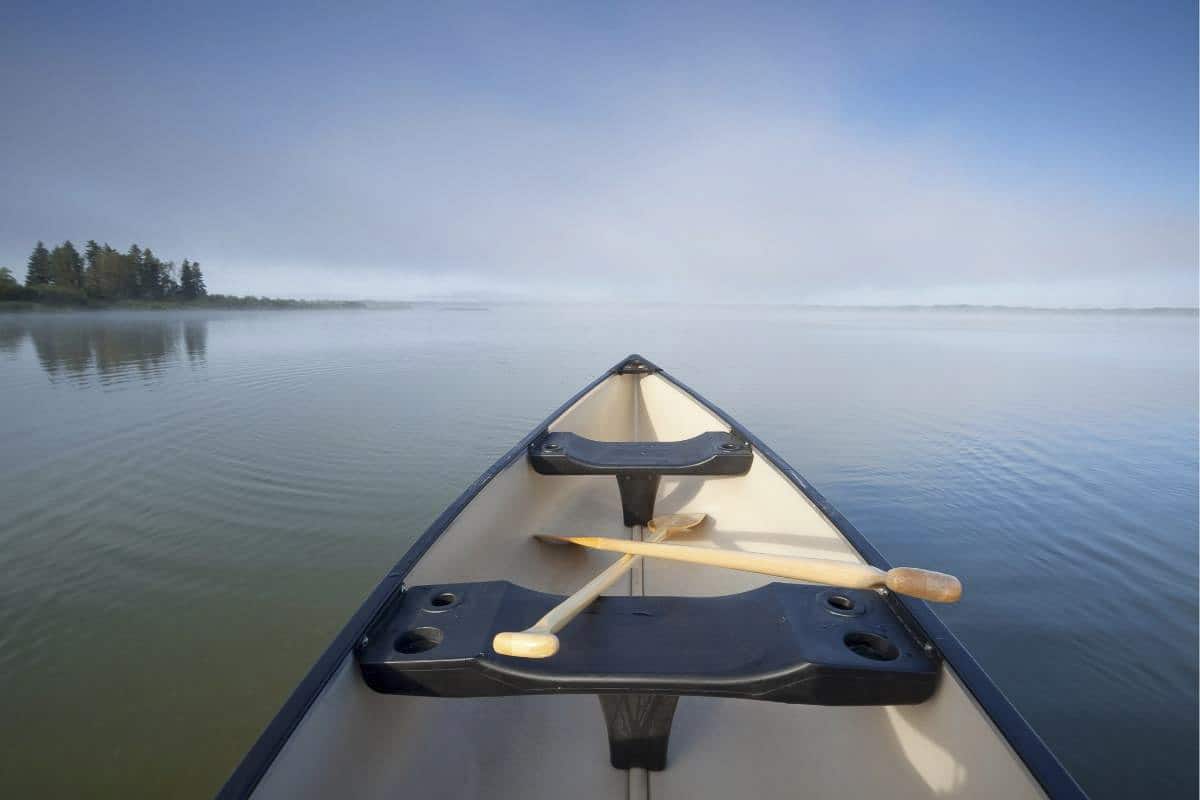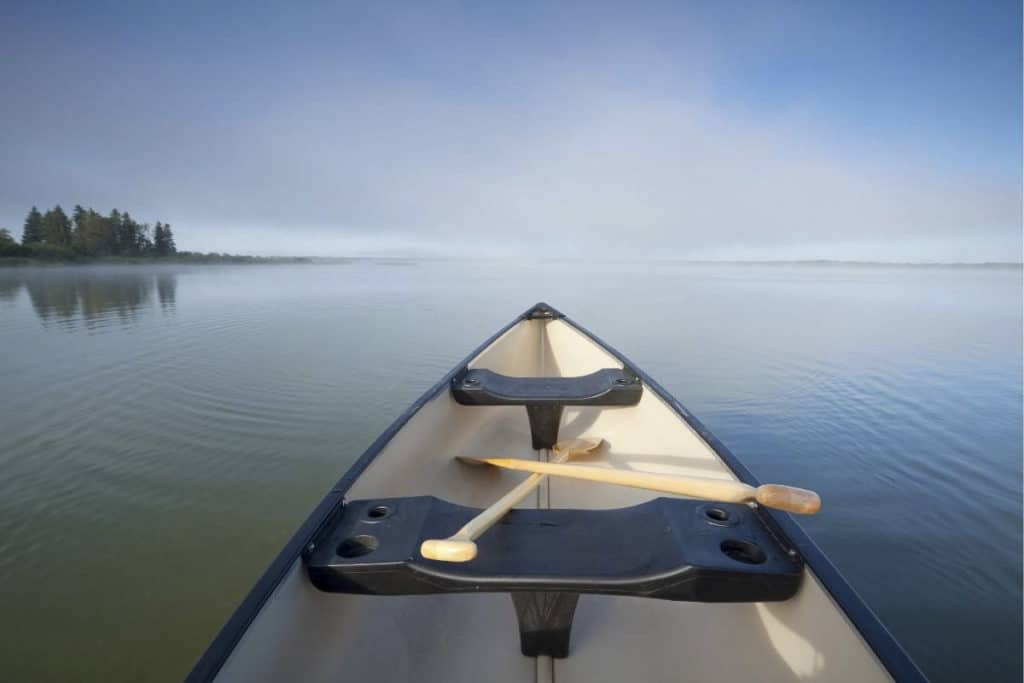 Things to do in Winter/Autumn
Don't be fooled… autumn and winter are amazing times to visit Riding Mountain, and there's just as much (or more!) to do as in the warmer months. A lot of businesses will be closed for the season, including shops, restaurants, and hotels, but there are still quite a few that remain open year-round, so a visit in the colder months is certainly possible. Hiking in winter is also extremely popular and is a huge reason that people visit the park all year. Here are a few of our favourite things to do in winter in Riding Mountain.
Please note that snowmobiling in Riding Mountain National Park is only permitted for the purpose of ice fishing, and only on the surface of Clear Lake.
See the Bison at Lake Audy
Seeing the 40-odd bison at the Lake Audy Bison Enclosure is an activity you can do all year round; there are separate summer and winter enclosures, so make sure you're heading to the right place. In summer, the best time of day to view the bison is early in the morning, when the temperatures are cooler. We prefer seeing the bison in autumn and winter, however, because there are fewer cars and the bison are more active!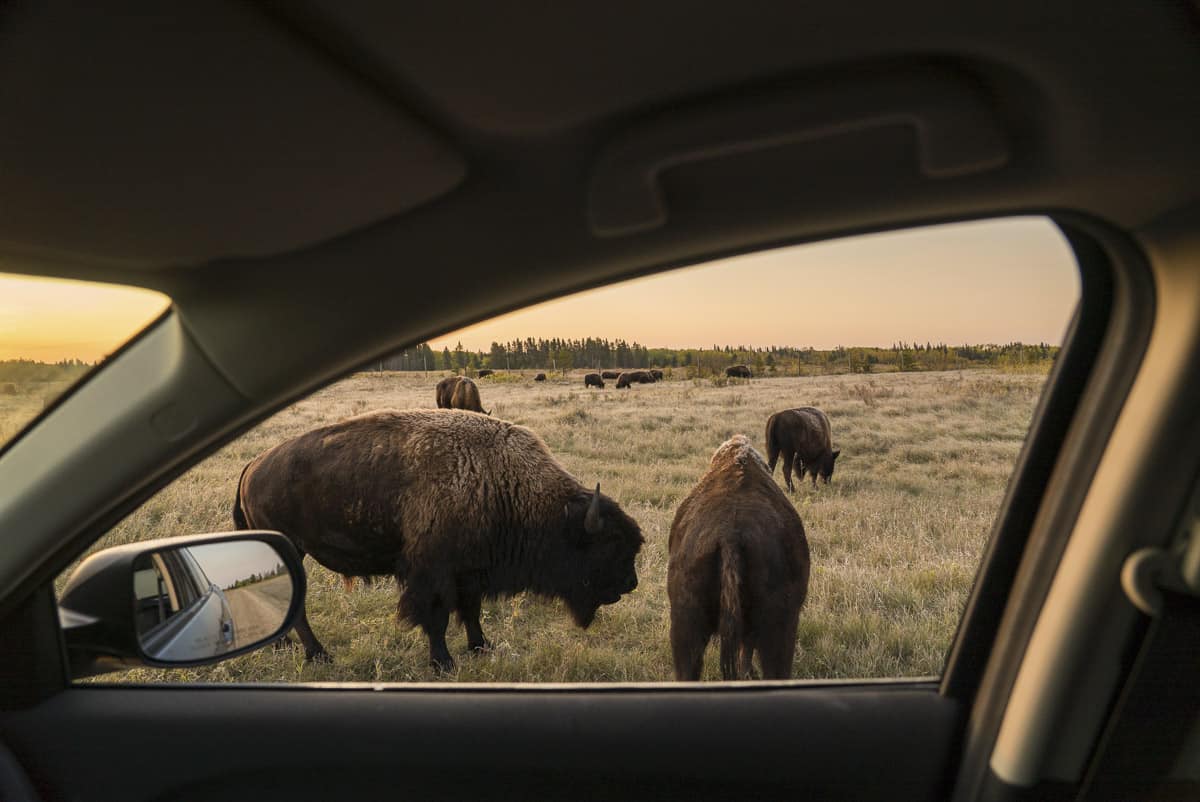 Look for the Northern Lights
Luckily, there's a chance to see the Northern Lights in Riding Mountain NP in the cooler months, when the sun sets a lot earlier than summertime. The park's remote location and lack of light population help showcase the Aurora Borealis, and there's a chance you'll see the lights dancing right over Clear Lake as early as September (the Clear Lake Boat Cove is a popular spot for viewing). Check out the aurora forecast for the probability of seeing them.
Ice skating
Winter is one of our favourite times to visit Riding Mountain… in part because of the amazing skating trails! Skate directly on Clear Lake and through the trails in the forest (complete with twinkly lights and a fire for warming up).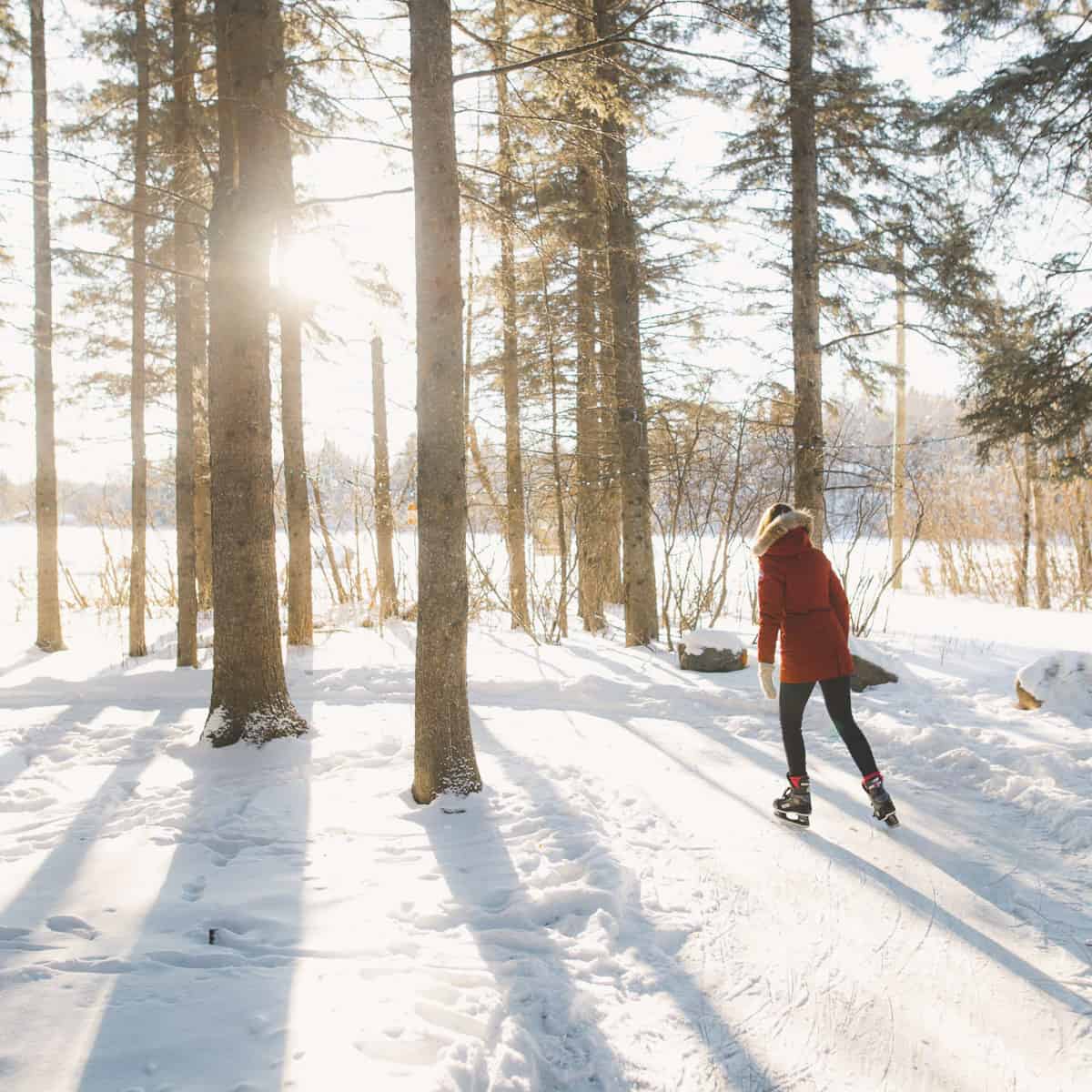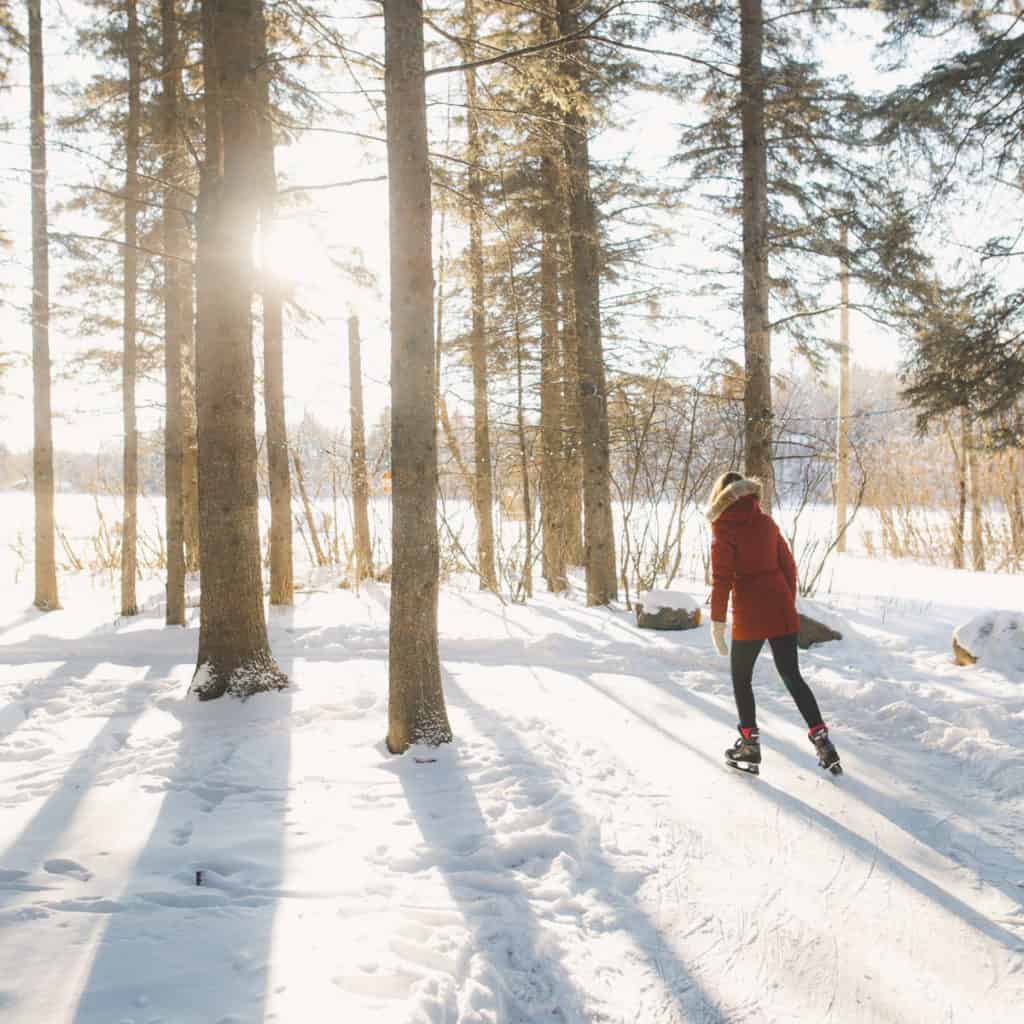 Fat Bike Riding
Rent your fat bike (a bike with large tires designed for riding on snowy paths) from Friends of Riding Mountain National Park. There aren't many places in Canada where you can experience such an exhilarating experience in the snow!
Ice fishing
Known for its abundant whitefish, Clear Lake is a popular lake for ice fishing in winter. As with summer fishing, you will need a permit.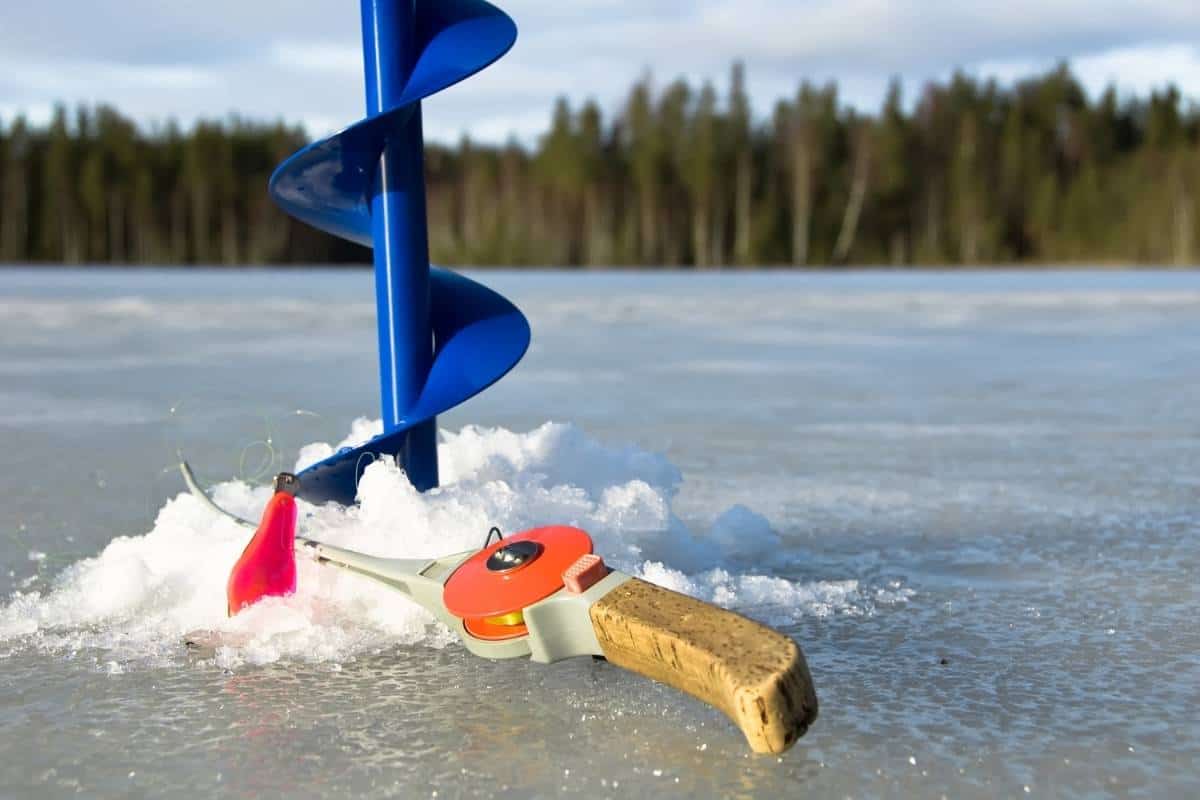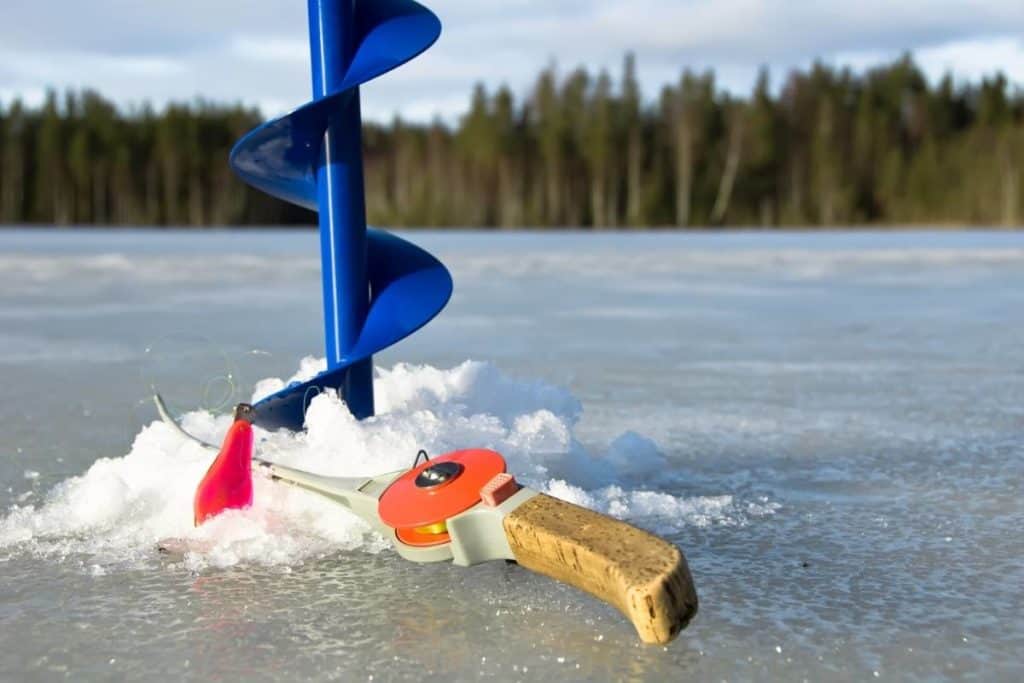 Cross-country skiing
There are a lot of cross-country ski trails around RMNP for all levels of skiers. Popular trails include the Brule Trail, Lake Katherine Winter Trail, and the Onanole Trail.
Snowshoeing
There are plenty of opportunities for snowshoeing in RMNP. Many of the hiking trails can be used as snowshoeing trails in winter, and are usually quite well-maintained. You can rent snowshoes from the Friends of Riding Mountain National Park.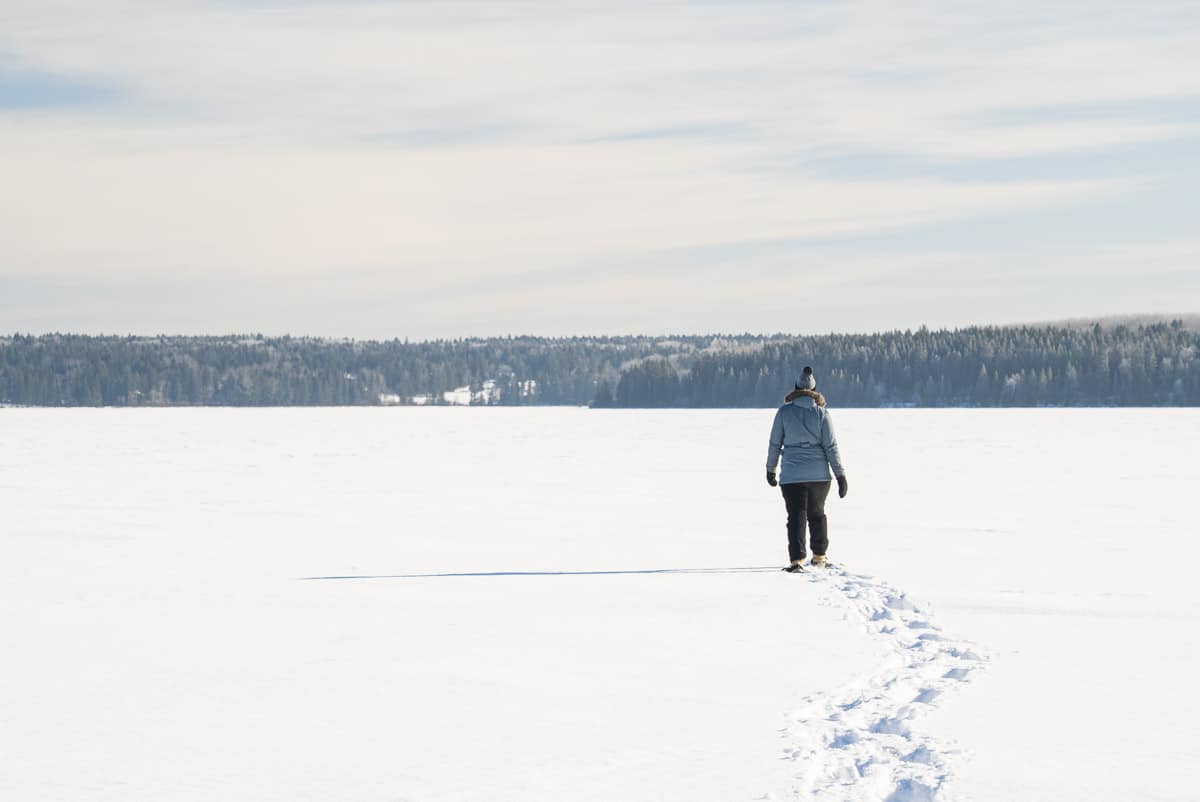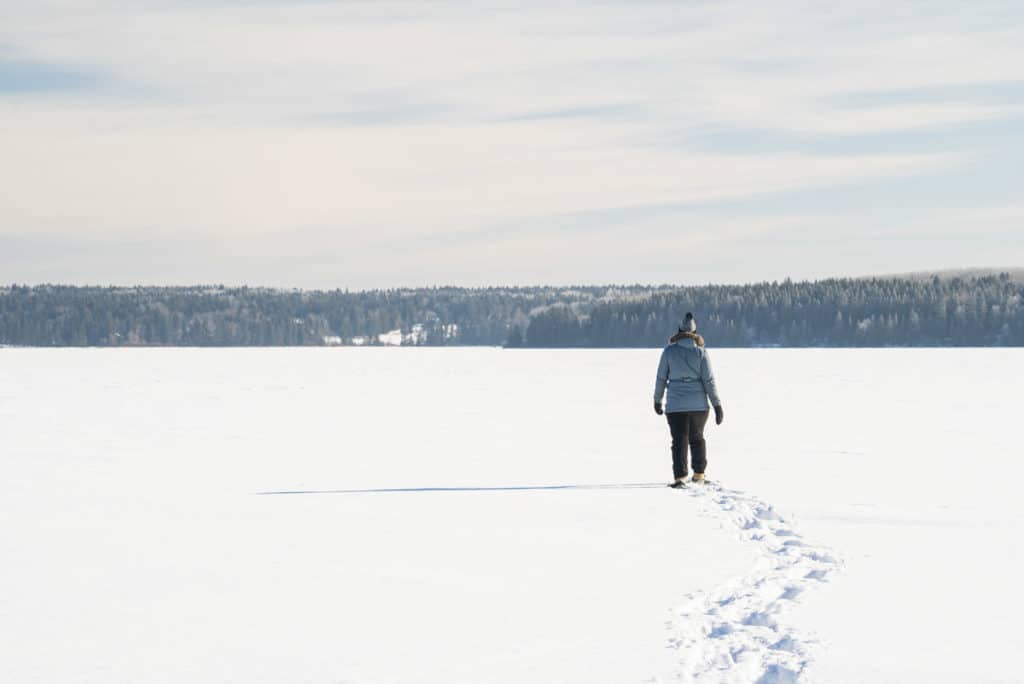 Where to Eat in Riding Mountain National Park
Thankfully, there are many options for places to eat in Riding Mountain. Most of your options will be in Wasagaming, while there are a few located outside of the town centre. In winter, you should always check to see which restaurants and cafés are open before you visit; many establishments close for the winter months. You can also often find restaurants in the hotels around the park, including Elkhorn Resort.
For breakfast:
Check out the White House Bakery and Restaurant or Poor Michael's.
For lunch:
Try Lakehouse, Joe Beeverz, the Foxtail Café, or Manos Pizza and Upper Cup Café.
For dinner:
Head to TR McKoy's, Barnaby's Grille, Nine Restaurant and Lounge, Sportsman's Park, or 1929 Dining and Lounge.
Ice cream or dessert?
Take a stroll to The Boardwalk on Clear Lake or the Chocolate Fox.