Disclaimer: This page may contain affiliate links. Please review our full Terms and Conditions for more information and our Privacy Policy. Note that any pricing, operating hours, or other such information provided below may have changed since initial publication.
Compiled by the Road Trip Manitoba team
Last updated on January 10, 2023
If you've been to Gimli, Manitoba, then you know just how many things there are to do there, from the Icelandic festival to the beautiful harbour to the Gimli Glider Museum. And one of the best things to do? Eat, of course! Thankfully, Gimli has a great selection of restaurants to choose from, whether you're after pub fare, fresh fish and chips, or delicious Icelandic sweets.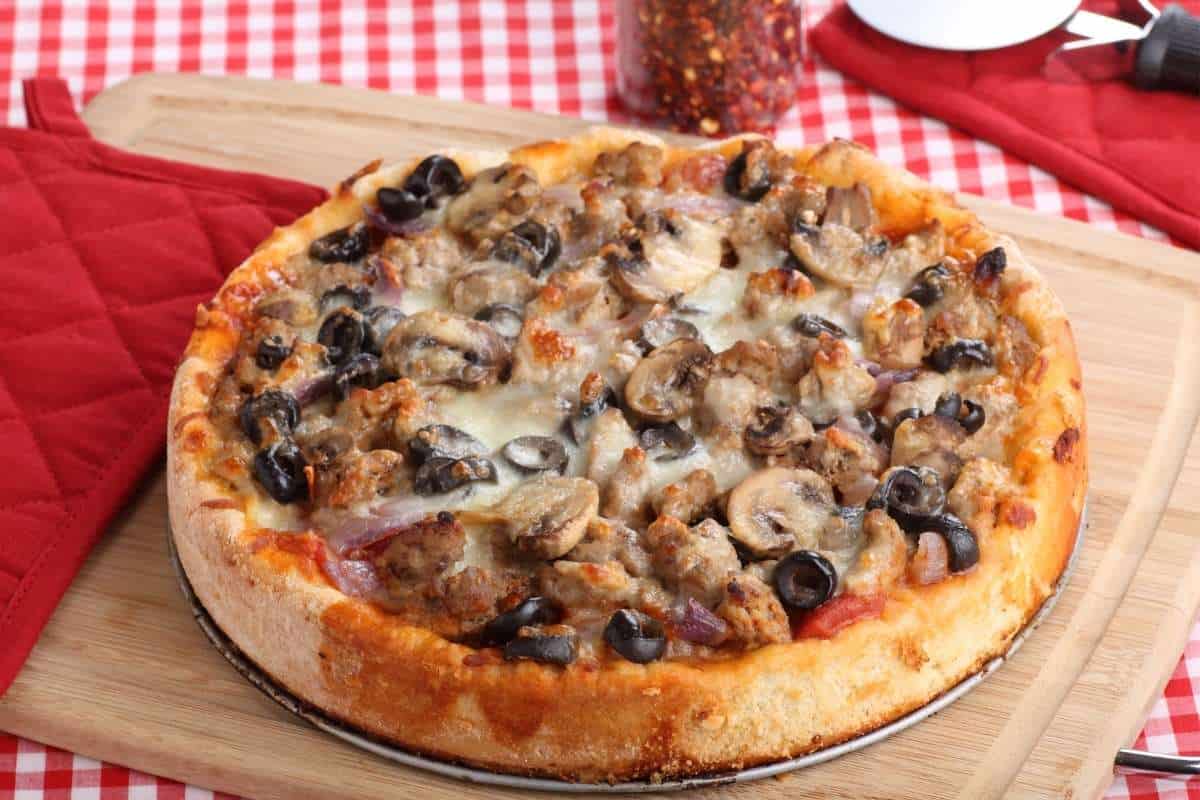 As one of the most popular tourist spots in Manitoba, you know there are bound to be some great restaurants in town. Our tip? Make sure to try at least one meal of pickerel when you're in Gimli, as pickerel are caught fresh daily in Lake Winnipeg and used by many Gimli restaurants.
Here, then, are the best restaurants in Gimli, Manitoba.
Our Top Picks for Gimli Restaurants
Kris' Fish and Chips
Location: 78 1 Ave
People flock from all over to try the famous fish and chips at Kris' Fish and Chips; you'll often see a line up outside the order window on a hot summer's day. Located a stone's throw from the main beach in Gimli, if you can't snag one of the outdoor seats at Kris', head down to the water and have a little picnic on the shore. Even cooler? They have bikes for rent so you can explore Gimli to your heart's content.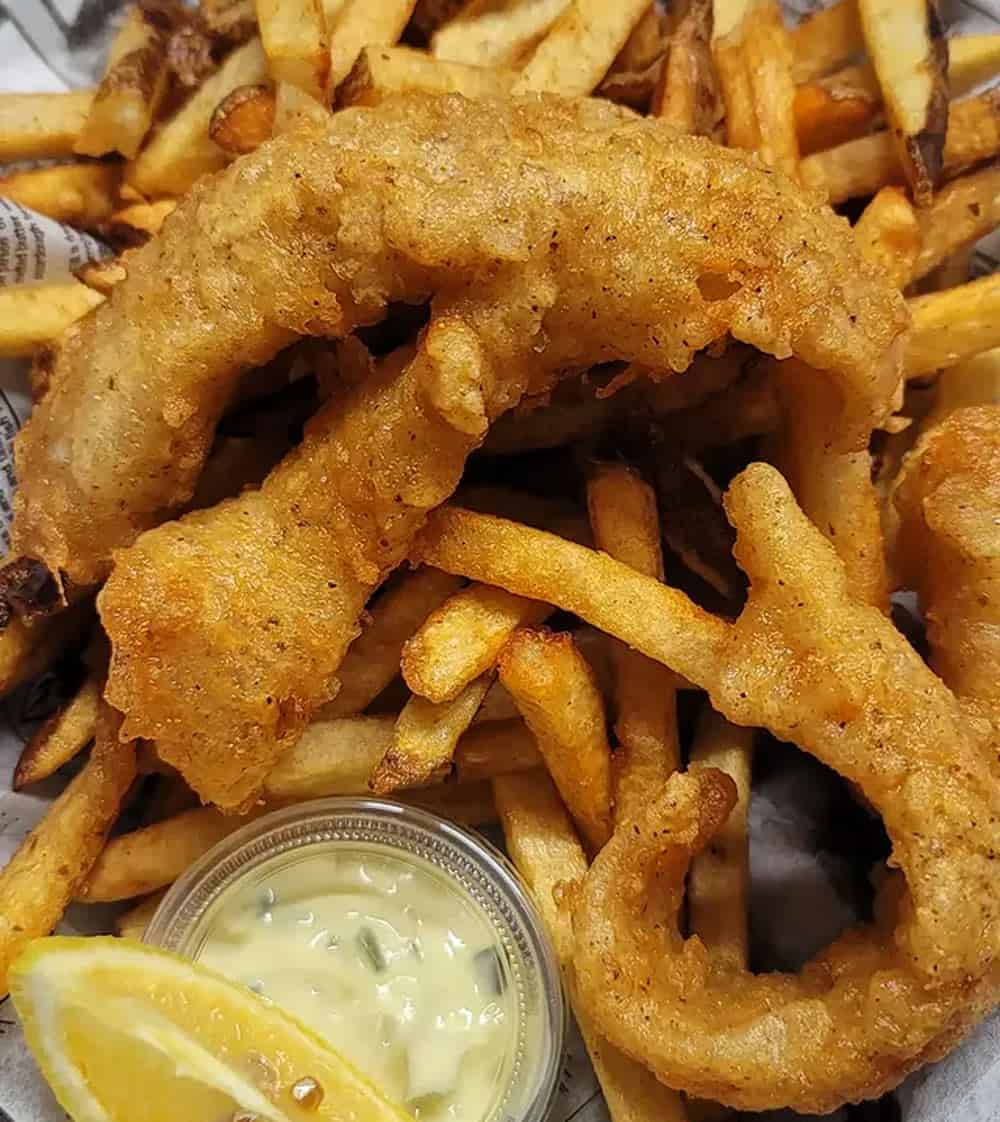 Made with fresh, local pickerel and homemade fries, the fish and chips are definitely the meal to try at Kris'. That being said, they also serve delicious poutine, burgers, seafood, salads, and many other tasty menu items, so there's guaranteed to be something for everyone. Wash it down with one of their Manitoba craft beers for one of the best summer meals we can imagine.
Brennivins Pizza Hus
Location: 70 1 Ave
If you're in the mood for pizza while you're in Gimli, Brennivins Pizza Hus is the place to be. Open since 1987, this Gimli restaurant has long been an institution in the community, serving tourists and locals alike. With dine-in, take-out, and delivery options, the restaurant is open every day and also open late, meaning you always know where to go for a late-night snack.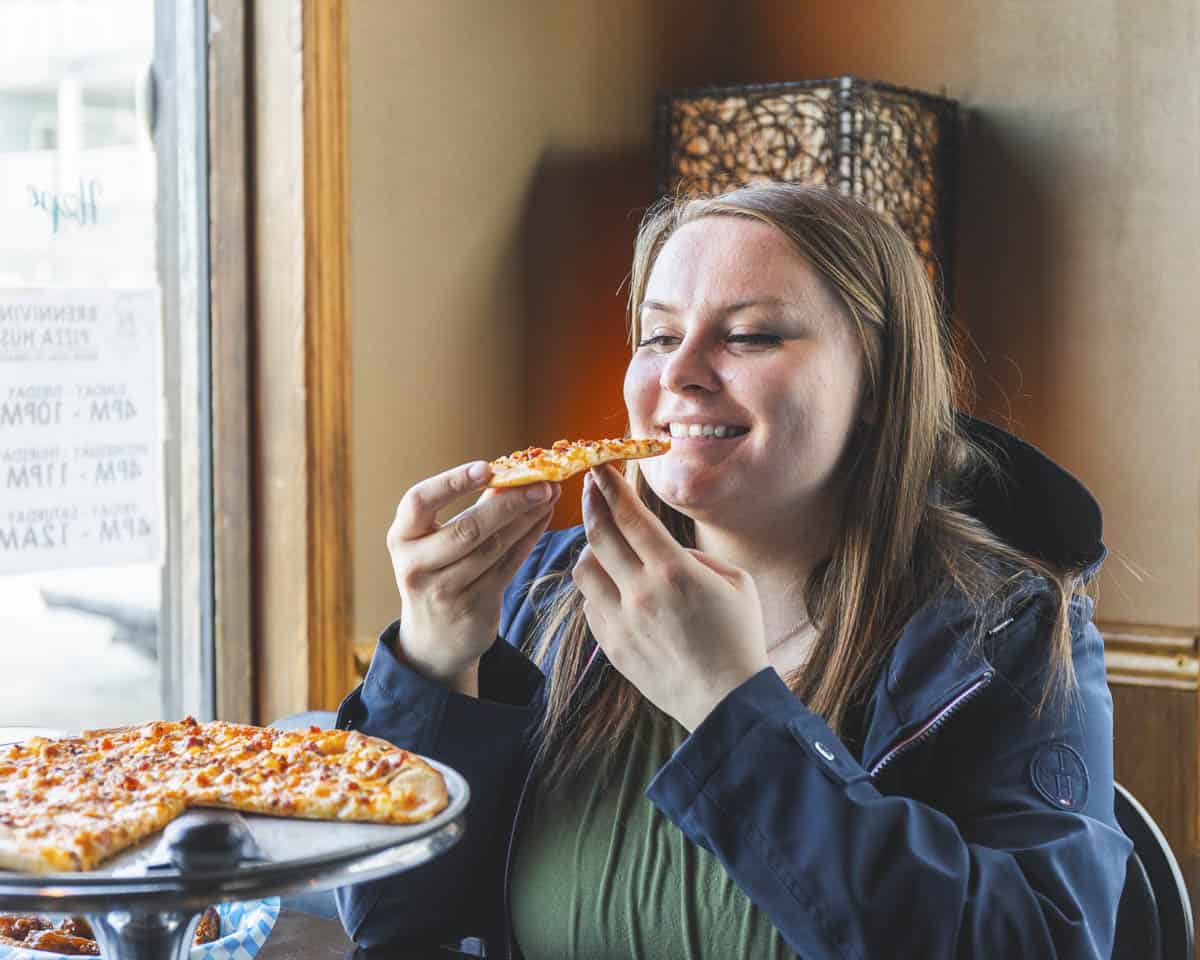 As for the menu, there's an extensive list of awesome choices. Appetizers and snacks include chicken fingers, deep-fried pickle spears, calamari, and mozzarella sticks, and there's a great list of pastas, salads, and entrees as well. But the star of the show is surely their pizza; choose from signature pies like the Ukrainian (with kielbasa as a topping), the Tropical Chicken, or the Perogi pizza, or create your own with whatever toppings you'd like.
Ship and Plough
Location: 42 Centre St
Ship and Plough is a popular gastropub that has been serving happy customers since 2013. Named in honour of the fishing and farming industries that shaped the Interlake Region, the restaurant is known for its excellent service, fantastic live entertainment, and delicious pub fare. One of the most recommended restaurants in Gimli, it can be difficult to snag a table here at peak hours, so go early to guarantee a spot, especially on nights with live music or comedy!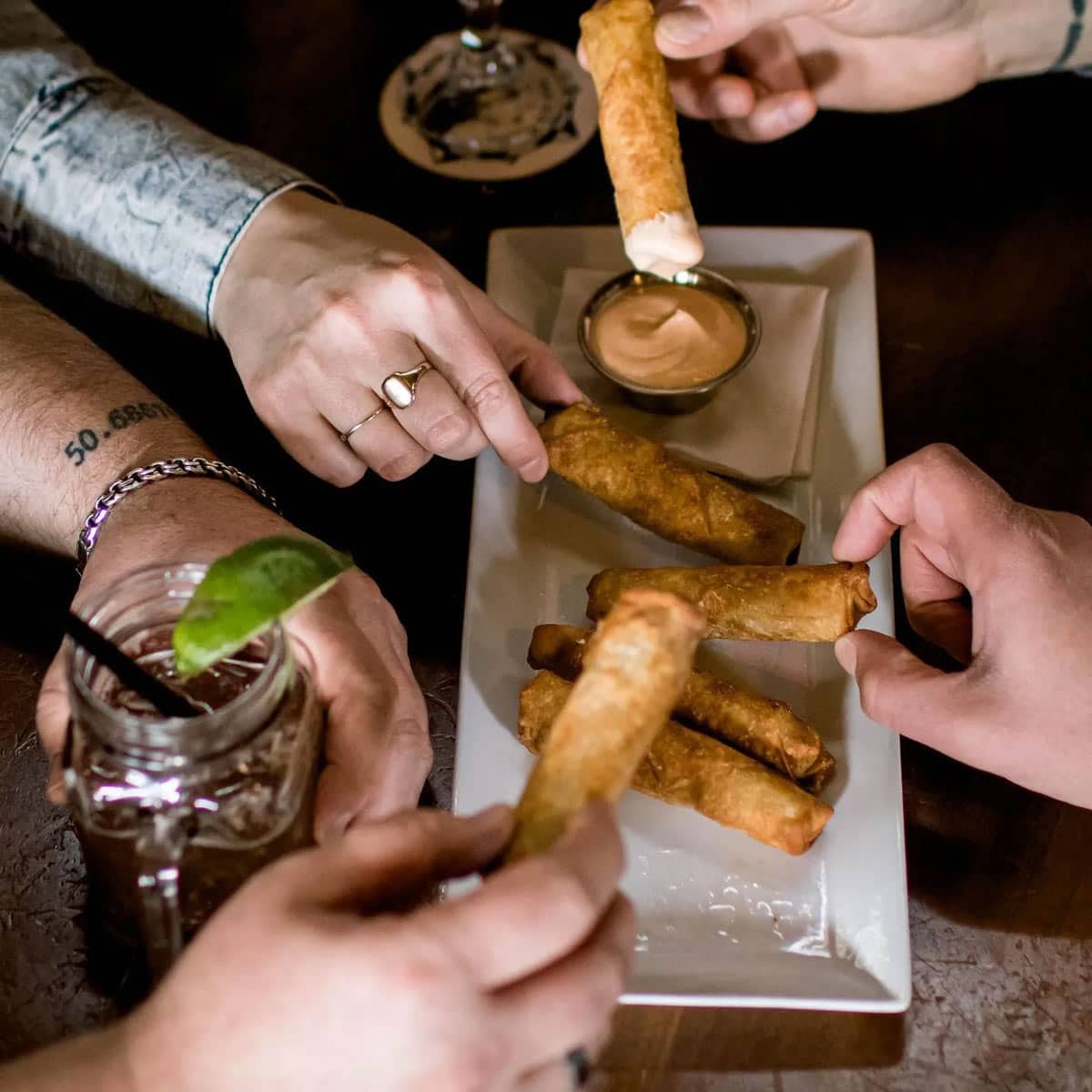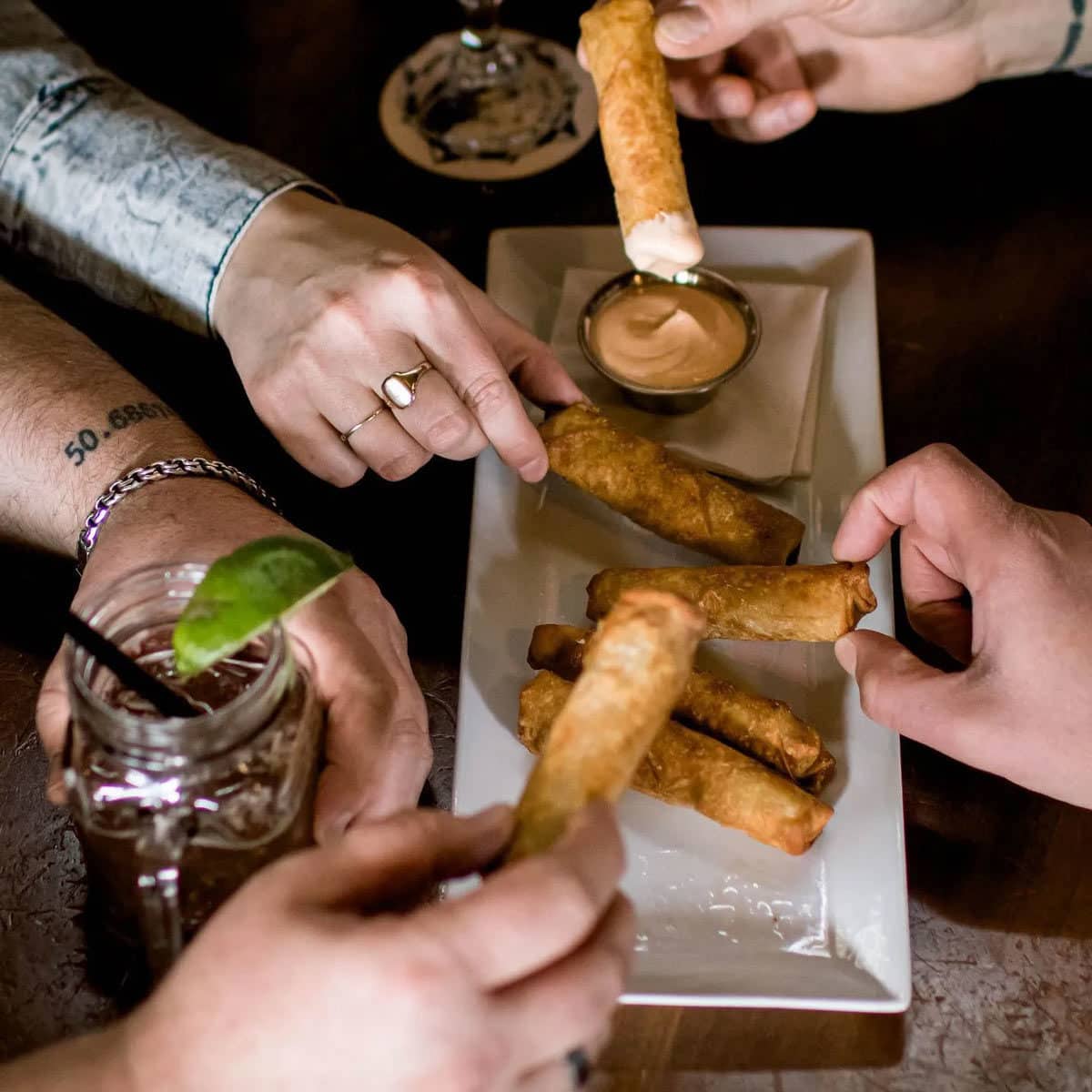 The menu is diverse, with options such as pickerel fish tacos, pierogi poutine, "drunken" mac and cheese, and smoked pork chops. There's also an extensive list of Manitoba craft beers on tap, including selections from Torque Brewing, Trans-Canada Brewing, Little Brown Jug, and Barn Hammer Brewing. You can't get much better than the combination of a lively atmosphere, great food, and a strong community feel, and you'll find that at Ship and Plough.
Flatland Coffee Roasters
Location: 41 Centre St
If you're after delicious coffee and a welcoming atmosphere, make your way to Flatland Coffee Roasters in the heart of Gimli. This charming café has a friendly vibe that instantly makes you feel as though you're a regular; take a seat by the window to people watch or grab a coffee to go as you explore Gimli. We love the bold coffee flavours as well as the sweet treats they have on offer every day.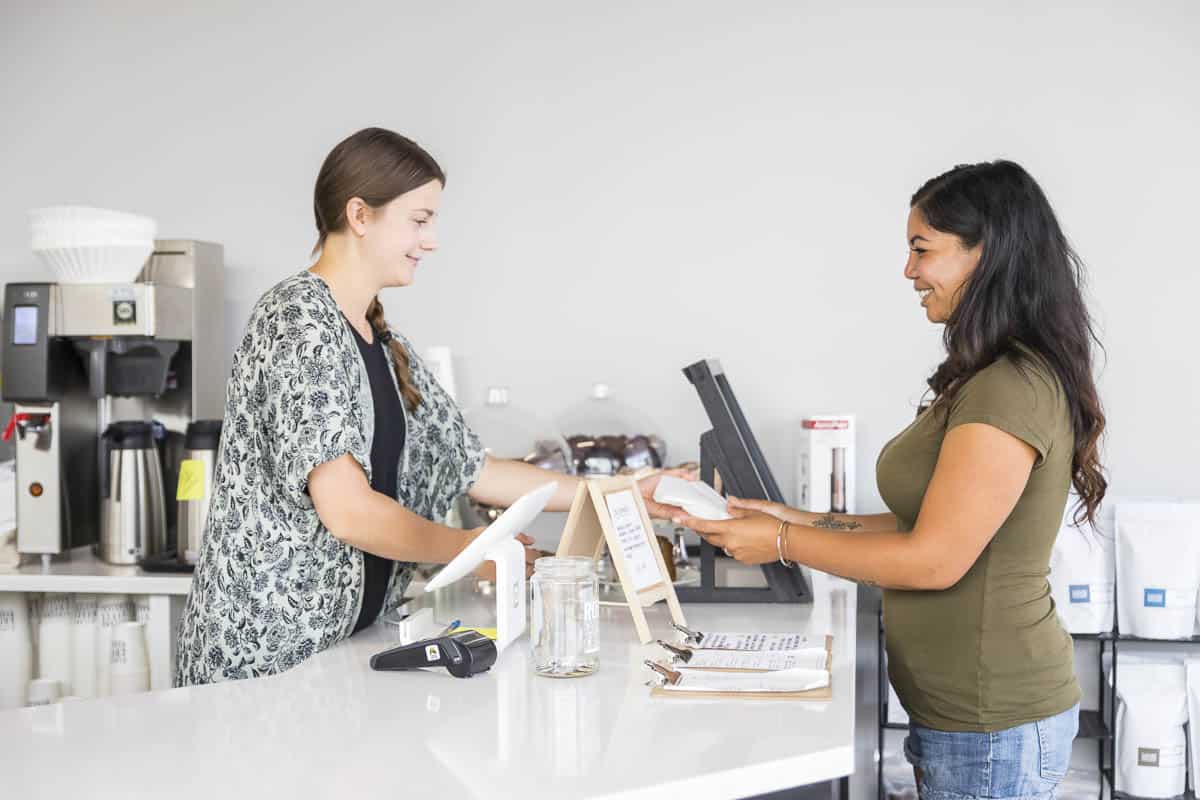 Travel Manitoba
With coffee beans and other merchandise for purchase, it's also possible to take a little taste of Flatland Coffee Roasters home with you.
Shelley D's
Location: Provincial Trunk Hwy 9
Perfect for a diner-style breakfast or a quick burger, Shelley D's is found just south of Gimli if you're driving into town from Winnipeg. Don't be surprised if you see a lot of locals at Shelley D's… which is always a terrific sign, of course! Casual and unassuming, the focus here is on good, home-cooked food, and you're sure to find something tasty on the menu that will satisfy whatever cravings you may have.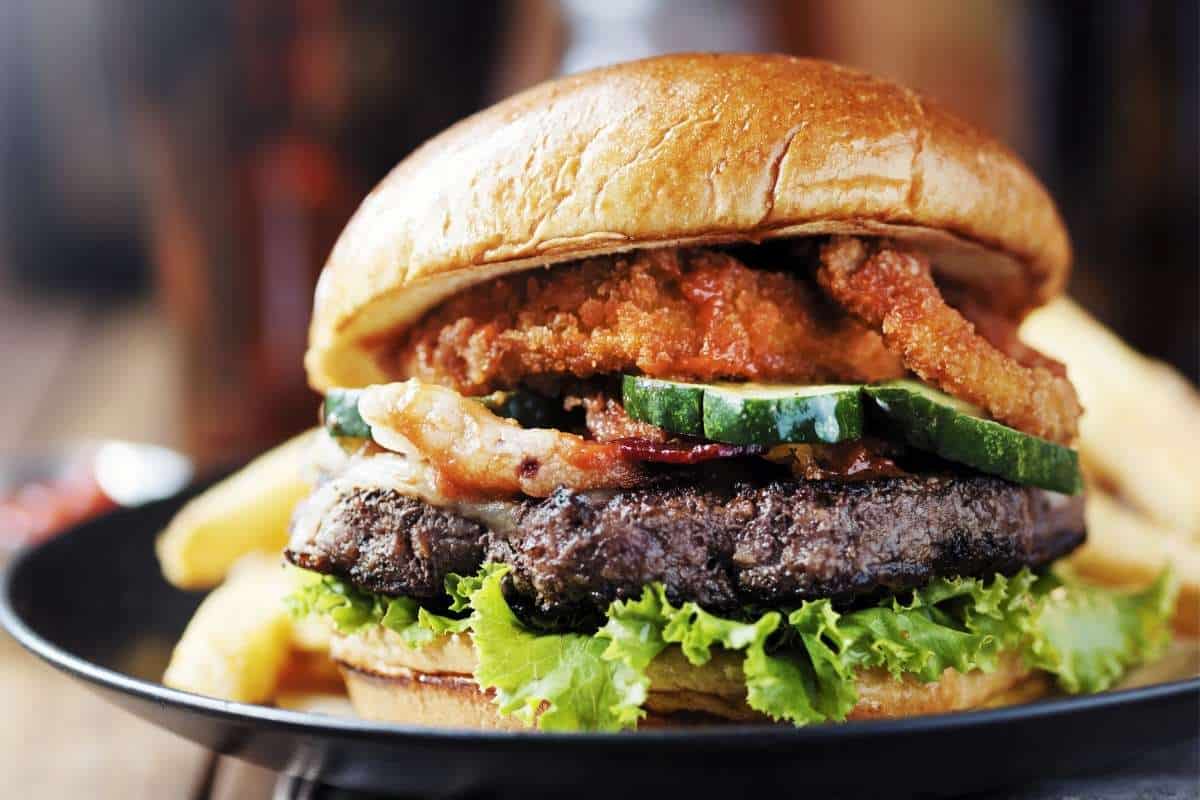 Regular customers recommend the Eggs Benedict for breakfast, and the cheeseburgers are often touted as Gimli's best. You can also pick up meals to take home and heat up yourself, including lasagna, roast pork, and other weekly specials.
Seagulls Restaurant and Lounge
Location: 10 Centre St
Located within the Lakeview Gimli Resort, Seagulls Restaurant and Lounge is a fantastic choice for a meal whether you're staying at the hotel or not. With beautiful views of Lake Winnipeg as your backdrop, you can enjoy breakfast, lunch, dinner, or a late-night snack at Seagulls.
For breakfast, choose from classics like buttermilk pancakes or steak and eggs, although we like to feast on the Fisherman's Breakfast of pickerel with hollandaise sauce. Lunch and dinner bring a wide variety of sandwiches, soups, pastas, and entrees, but once again, the pickerel wins the day (the pan-seared pickerel and/or the pickerel cheeks are a must-try).
With an inviting environment, gluten-free and vegetarian options, and a kid's menu, Seagulls checks all the boxes when you're on the search for the best Gimli restaurants. Want to keep the evening going? Head to The Pier Lounge right beside the restaurant for a drink.
Beach Boy Restaurant
Location: 70 1 Ave
Looking for one of the best restaurants in Gimli but don't want to stray too far from the beach? Head to Beach Boy Restaurant, a long-time favourite amongst visitors and locals. Open seasonally in the warmer months, they're known for their mouthwatering pickerel platter as well as a great selection of Mediterranean and Greek food. Trust us, you'd be hard-pressed to find seafood that tastes as fresh or as flavourful anywhere else! The excellent service is just the icing on the cake.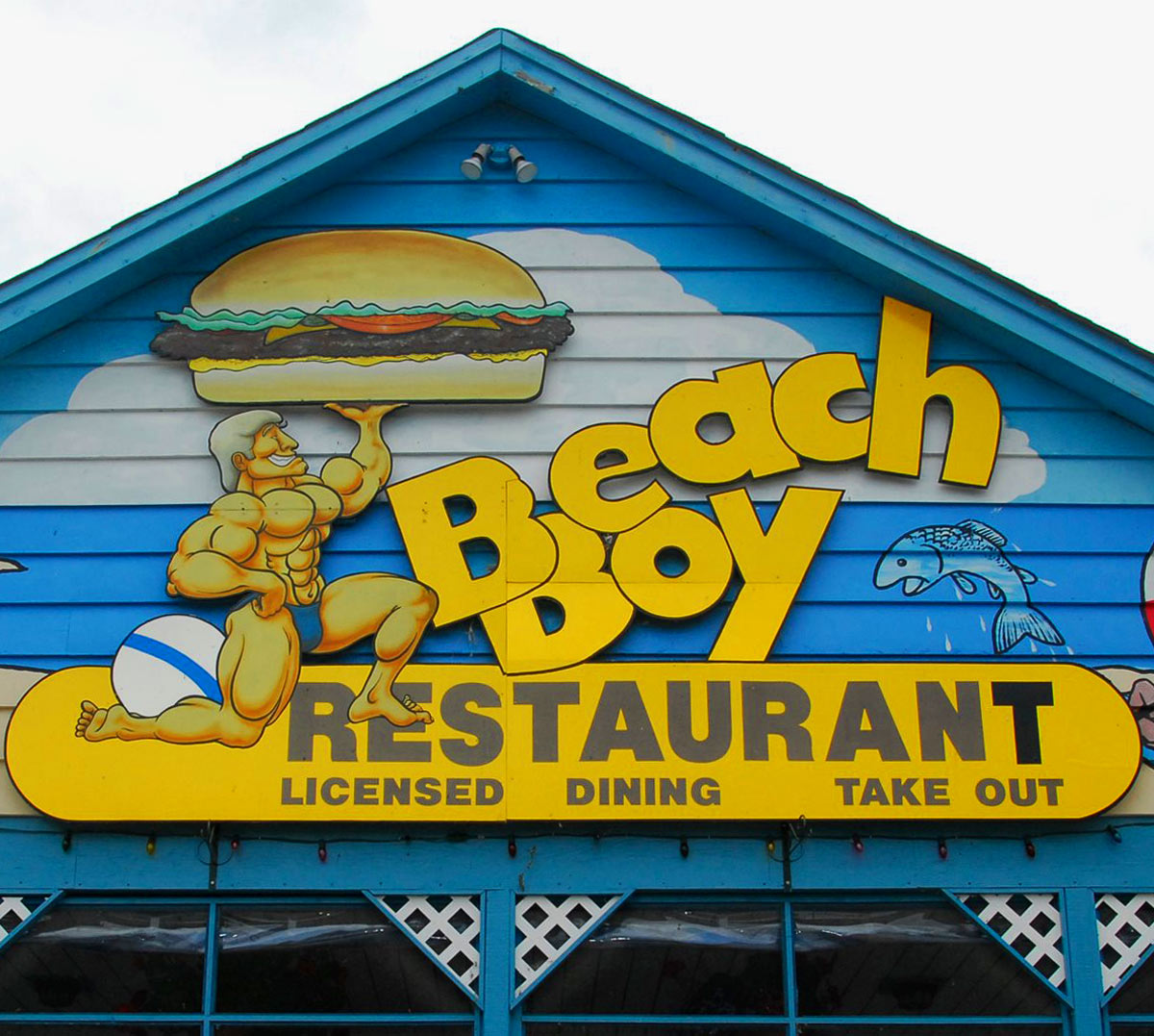 With dine-in and take-out options available, a lot of people choose to take their meals to go and have a picnic on the beach. With a full menu of burgers, hot dogs, salads, Greek dinners, chicken, fish platters, and more, the whole family will find something to love at Beach Boy Restaurant.
Sugar Me Cookie Boutique and Bakery
Location: 41 Centre St Unit J
Conveniently found on Centre Street, Sugar Me Cookie Boutique and Bakery is the best place for a sugary pick-me-up as well as a fantastic spot to buy some sweet souvenirs. Each dessert is made with love, utilizing the highest quality ingredients with time-honoured recipes that have been passed down through the generations.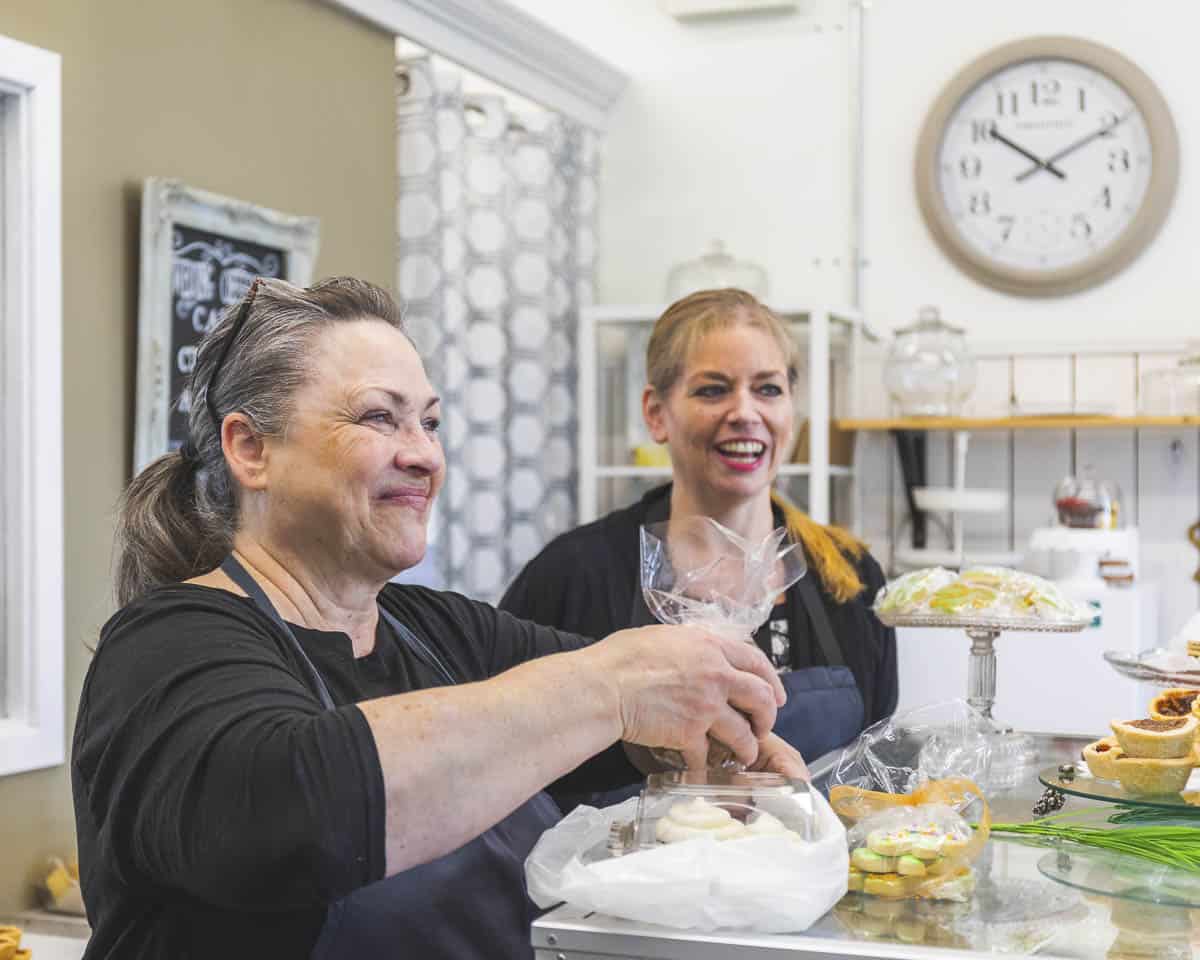 With a strong Icelandic history in Gimli, Sugar Me Cookie Boutique allows you to pick up cookies, cakes, pies, and lots of Icelandic treats that can be difficult to find outside of Iceland itself. Vinarterta is especially popular, and if you've never tried the "cake of Iceland" before, now's your chance!
The Mask Restaurant
Location: 129 7 Ave Unit 2
This unassuming spot can be found on the west side of Gimli, just off of Provincial Trunk Highway 9 (making it convenient for those passing in or out of town). Family-owned and operated, the food is always fresh and always hearty. While they serve primarily Chinese food, there is also a good selection of breakfasts, burgers, and sandwiches.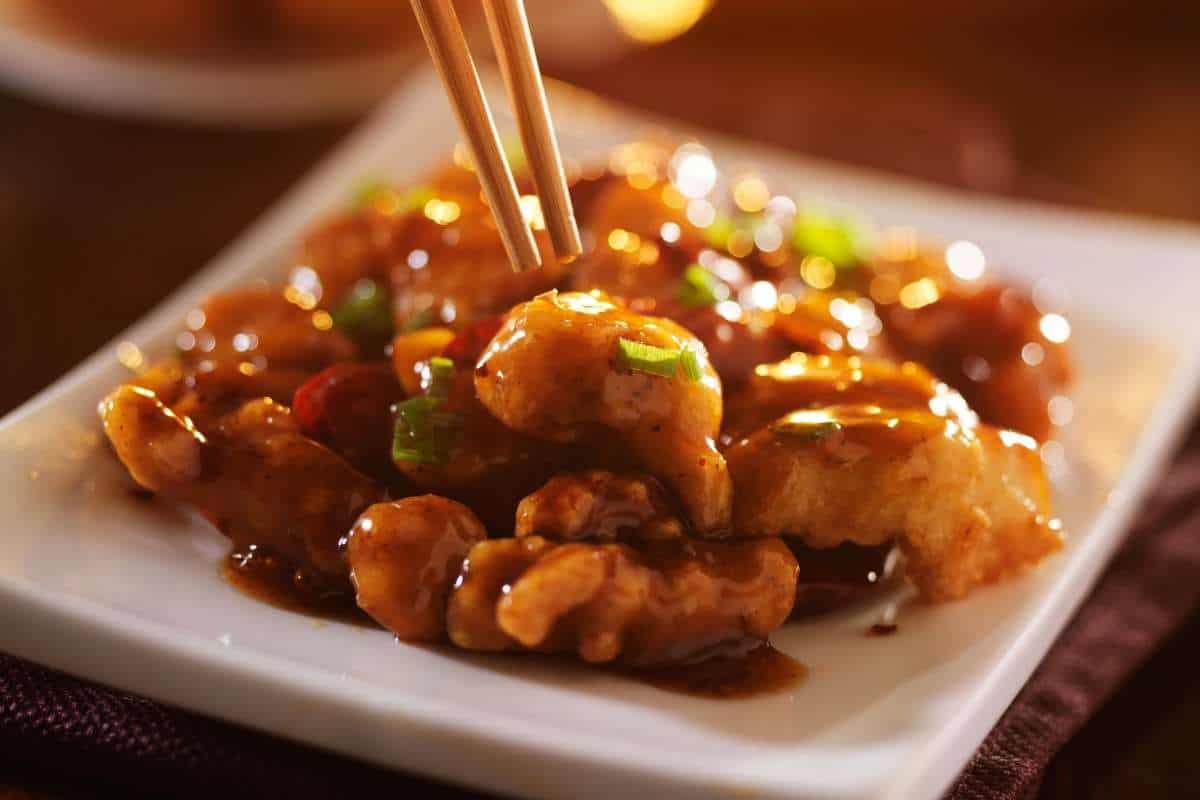 Patrons rave about the buffet in particular, especially because the buffet is constantly refilled and never left sitting out for too long. There are also fantastic deals when it comes to their Chinese family dinners; choose from dinners for two to six people that include spring rolls, barbecue pork lo mein, vegetable fried rice, and more.
Spero's Pizza
Location: 81 1 Ave
While there is currently no dine-in option at Spero's Pizza, the take-out options are phenomenal. We love picking up a pizza from Spero's when we're heading to the beach or when we're on our way out of town for a road trip snack. Loaded with toppings and piping hot, many claim Spero's to be the best pizza in Manitoba!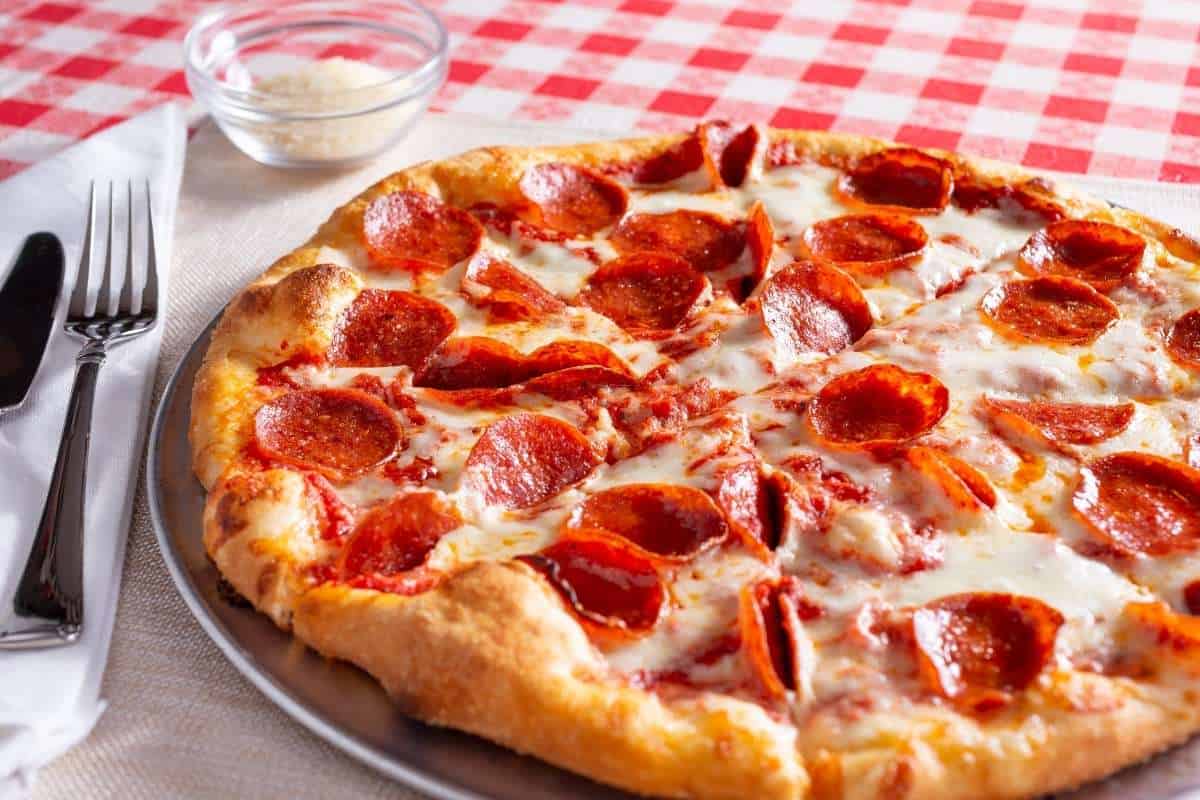 The Real Canadian is a fan favourite, as it's piled high with ham, pepperoni, Italian sausage, bacon, and extra cheese. You can easily add extra toppings for an additional fee, so it's also fun to craft your perfect pizza.