Disclaimer: This page may contain affiliate links. Please review our full Terms and Conditions for more information and our Privacy Policy. Note that any pricing, operating hours, or other such information provided below may have changed since initial publication.
Compiled by the Road Trip Manitoba team
Last updated on June 10, 2023
Just because Manitoba is known for its prairies, don't be fooled into thinking that there aren't any fantastic hiking trails in the province! No matter what kind of hike you're after, there are tons of trails in Manitoba to choose from. We've listed a few of our favourite Manitoba hikes, from the easy, quick trails to the much more difficult ones.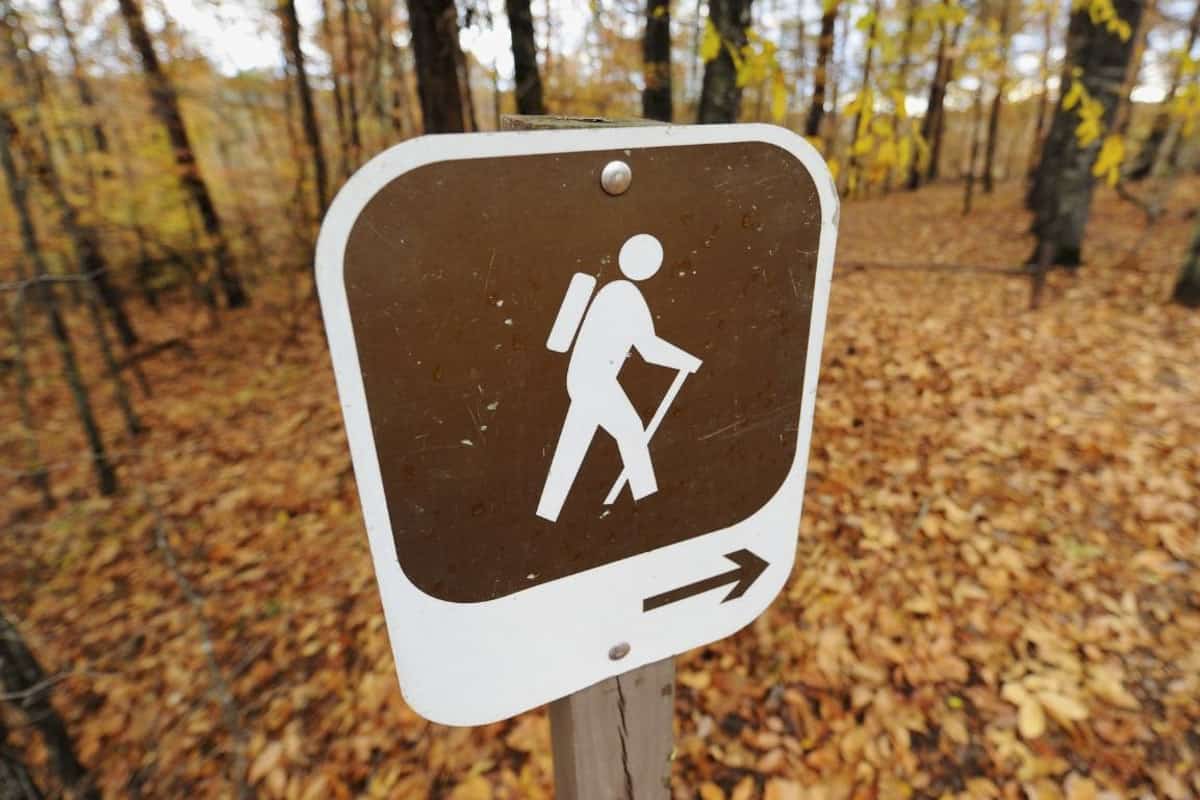 Get ready to get up close and personal with mountains, forests, waterfalls, lakes, and so much more in beautiful Manitoba. Here are our picks for the best hiking trails in Manitoba for all levels.
Land Acknowledgments
Manitoba is made up of Treaty 1, 2, 3, 4, and 5 Territory, as well as communities that are signatories to Treaty 6 and Treaty 10. Manitoba is home to the original lands of the Anishinaabe, Anish-Ininiwak, Dakota, Dene, Ininiwak, and Nehethowuk peoples, as well as the homeland of the Métis peoples.
Easy Manitoba Hiking Trails
Seine River Greenway
Distance: 3.5 kilometres
Found in Winnipeg's Bois-des-Esprits Park, the Seine River Greenway is a perfect walking trail for those who'd like an easy hike in the city. This loop trail is popular with hikers as well as bicyclists looking for a little escape from city life; keep your eye out for the local wildlife, including beavers and deer. With lovely views of the Seine River and the surrounding forest, it makes for the perfect respite from the busyness of its urban surroundings.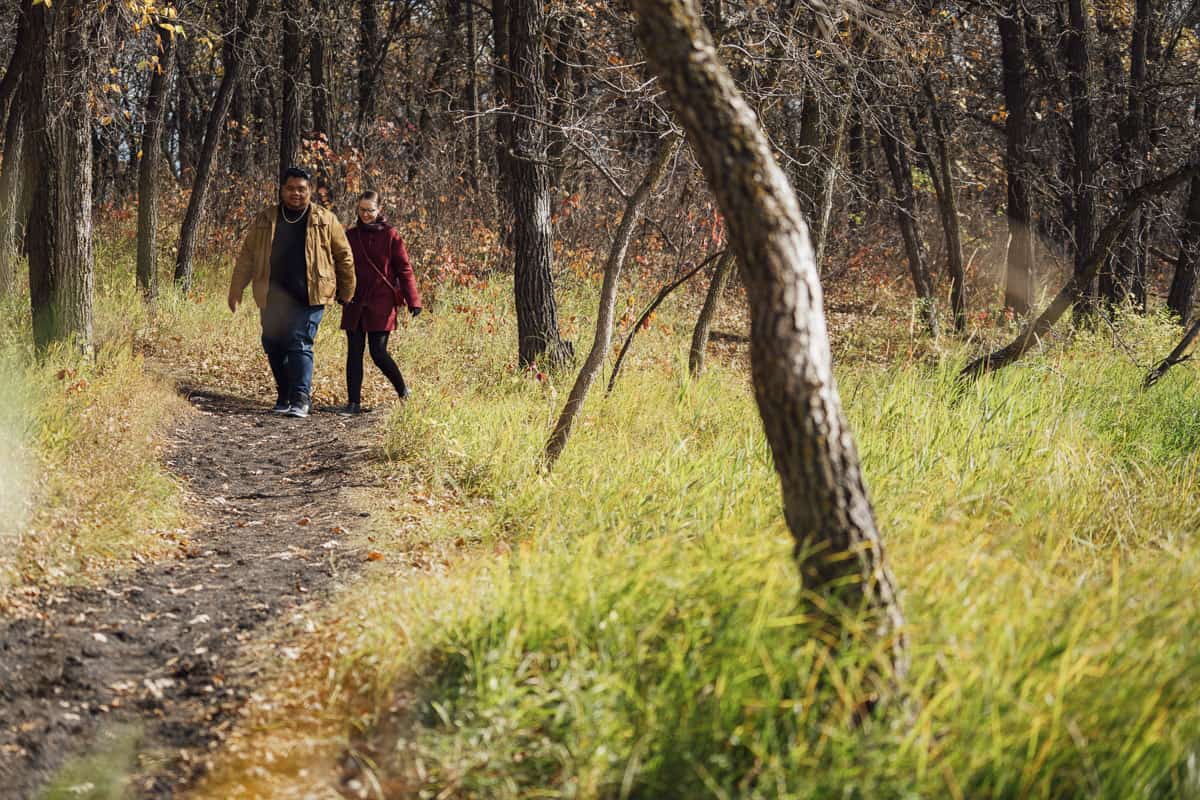 Amisk Trail and Inverness Falls
Distance: 6.1 kilometres
The Amisk Trail loop with the addition of the trek to Inverness Falls is found in Whiteshell Provincial Park and is ideal for a leisurely morning or afternoon walk. With a clearly marked path and lots of chances to spot wildlife, the trail is beautiful in every season. Depending on the time of year and the annual rainfall, Inverness Falls may be more of a trickle, but it's still worth it to see more of the area and take in the fresh forest air.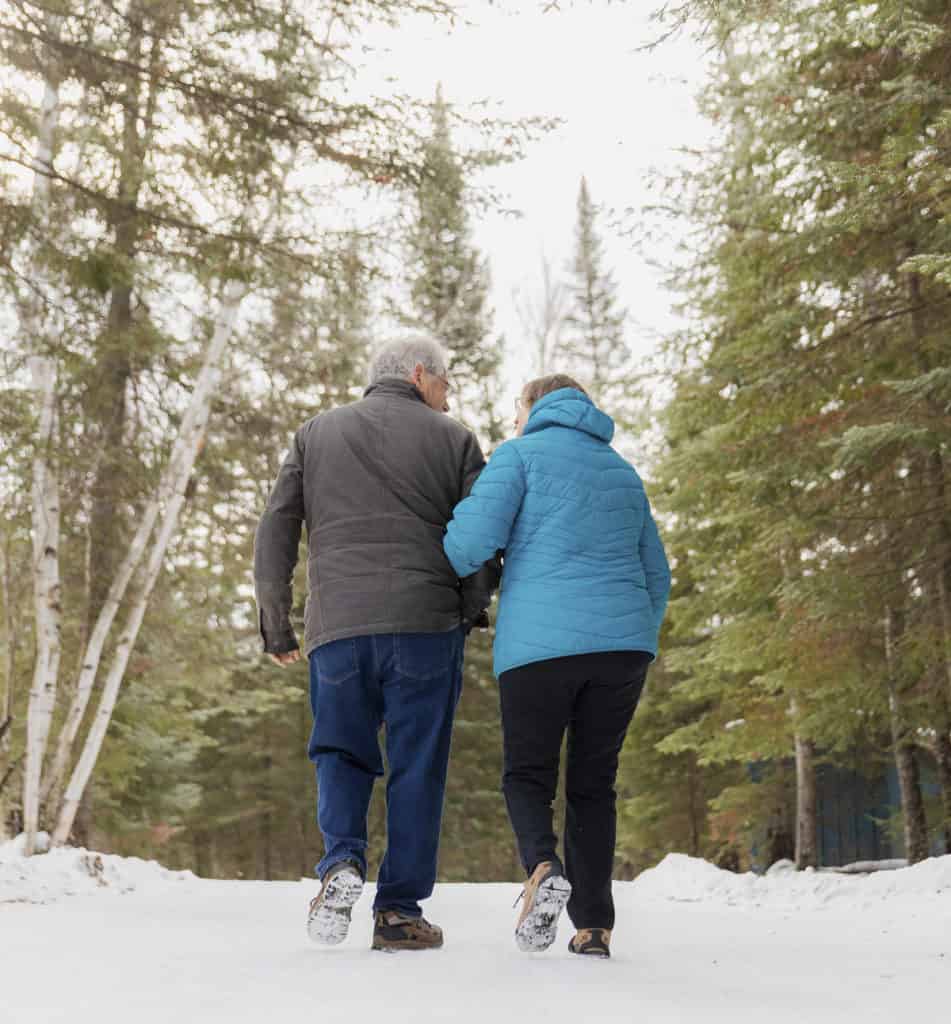 Brokenhead Wetland Trail
Distance: 2.7 kilometres
The Brokenhead Wetland Trail is found near Brokenhead Ojibway Nation (about an hour's drive north of Winnipeg), and has excellent accessibility for strollers and wheelchairs. We love this trail for both its beauty and its educational value; signage along the out-and-back trail includes information about the environment and its impact on Indigenous culture, and is presented in both English and Ojibway.
Follow the boardwalk through the forest and along the wetlands for some gorgeous photo opportunities… we bet you'll want to stop every few metres!
Please note: there are no dogs allowed on this trail, even if they are leashed, and the trail closes for winter every year.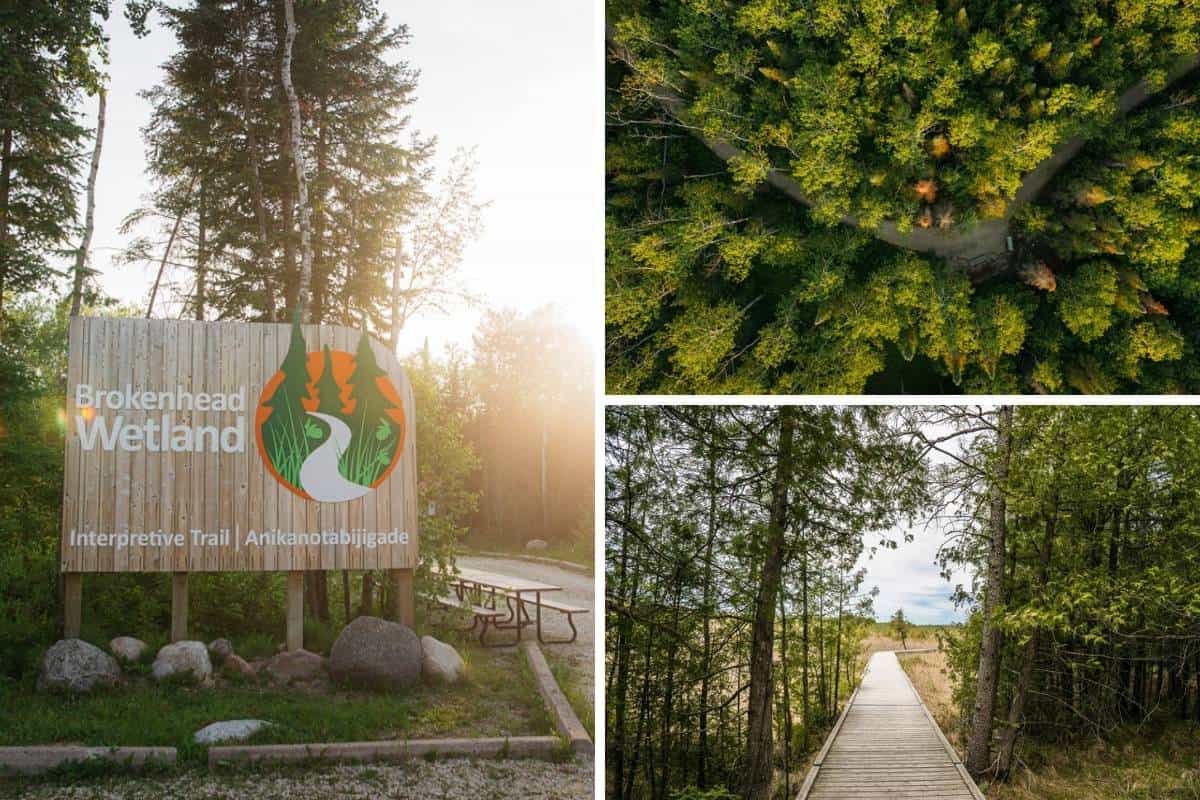 Rainbow Falls
Distance: 1.4 kilometres
For a short and easy hike in Whiteshell Provincial Park, spend an hour or so exploring the Rainbow Falls walk near White Lake as well as the falls themselves. This out-and-back path leads you through a peaceful forest until you arrive at Rainbow Falls, where, depending on the year's water levels, you might be treated to a lovely little waterfall. Perfect for families, the Rainbow Falls trail is easy to follow and very manageable, even for small children.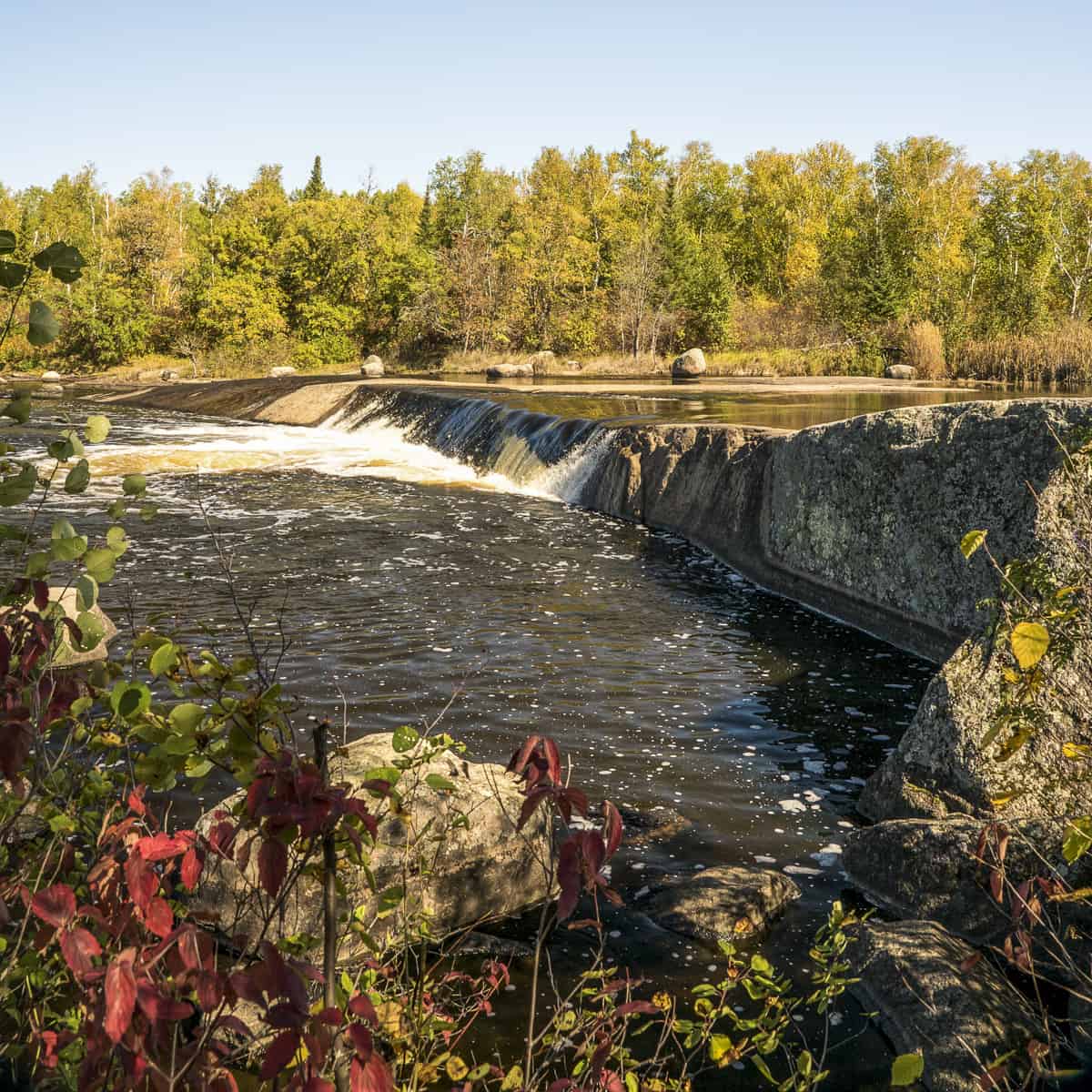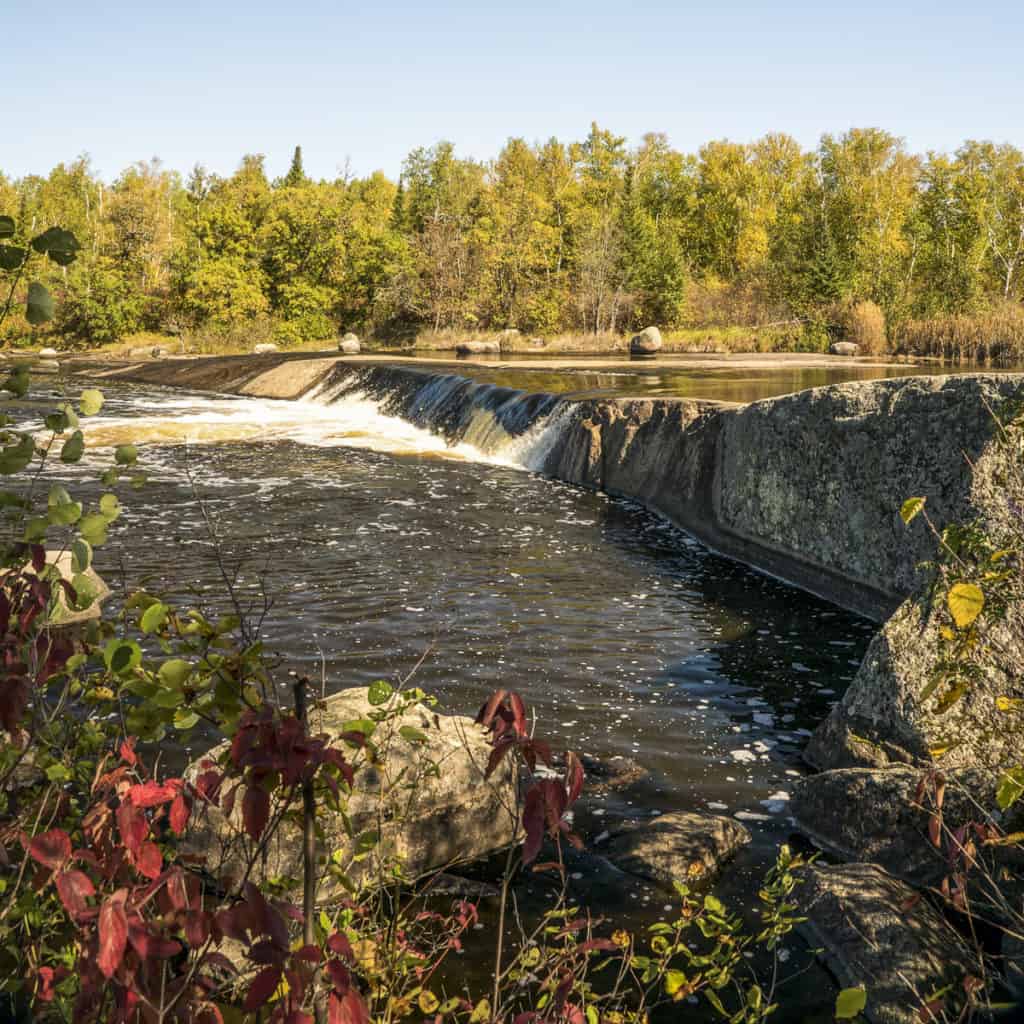 Bunn's Creek Trail
Distance: 6.0 kilometres
Another trail found in Winnipeg, Bunn's Creek Trail is a great place to meander with kids or your leashed dog. If you walk the entire length and back of the trail, you'll be rewarded with many twists and turns through the small ravine along the creek. You can, of course, start or stop at any point, as the trail is surrounded by quiet residential streets.
In the warmer months, keep your eyes out for a variety of bird species as well as the odd turtle in the creek. You can also spend some time in Centennial Park in combination with the urban hiking trail.
Falcon Creek Trail
Distance: 1.9 kilometres
Whiteshell Provincial Park has a plethora of great trails, and the Falcon Creek Trail is no exception. This easy loop can get busy from time to time, but is well worth a visit. Well-marked, follow the trail through the canopy of the forest around you, trying to spot birds along the way. With the classic rocky terrain of a lot of Southeastern Manitoba, you're sure to find plenty of photo opportunities along the trail. Falcon Creek Trail is also extremely popular in winter!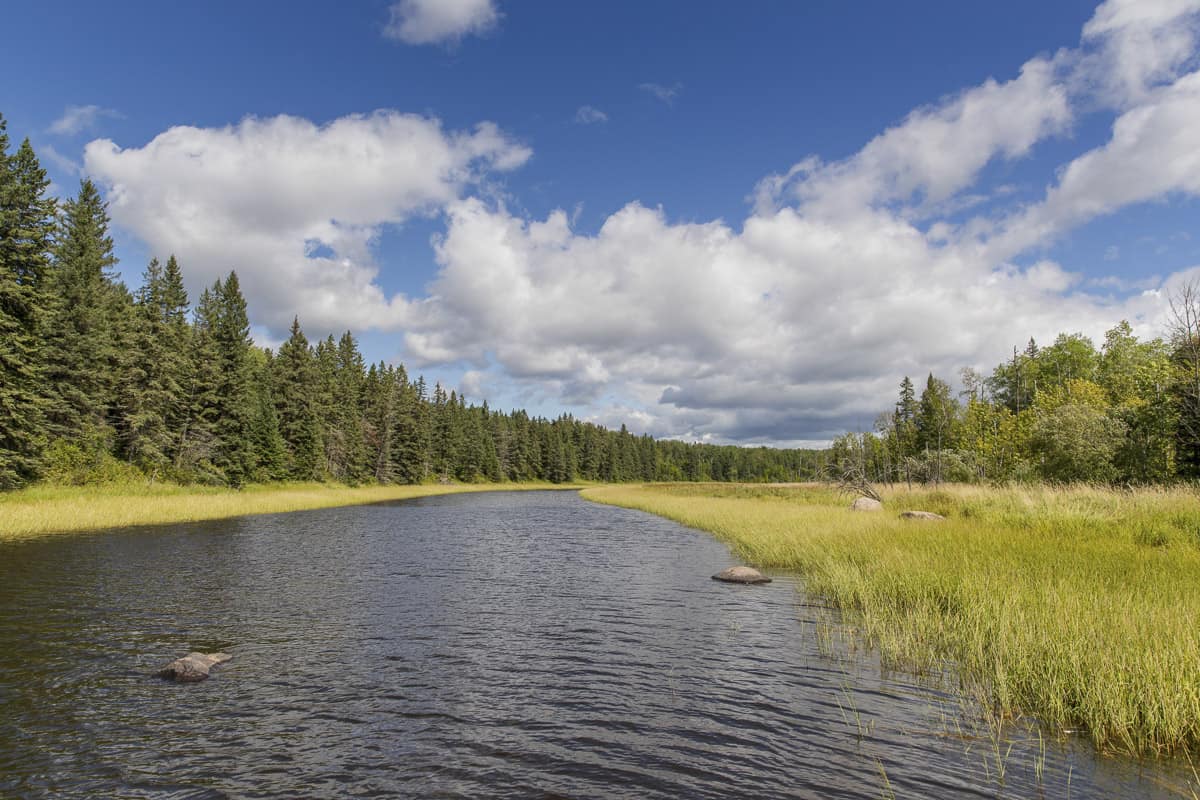 Millennium Trail
Distance: 13 kilometres
Spending time in Northern Manitoba? Thompson's Millennium Trail is a fantastic way to see more of the area while walking around the city's outskirts. Walk as little or as much as you'd like, as you can easily start and stop the trail at any point. If you wanted to, however, you could spend a day exploring the 13 kilometre loop, taking you past Burntwood River for about half the trail.
Whiteshell River Bridge Trail
Distance: 4.2 kilometres
Located near Pinawa, the Whiteshell River Bridge Trail showcases gorgeous Nutimik Lake and the edge of the Canadian Shield: think lots of rocky terrain, lush green forests, and shimmering lake views. Starting at the Nutimik Lake Campground, follow the path toward Sturgeon Falls, made possible by a suspension bridge over Whiteshell River. The suspension bridge is a fairly new addition to the area, and it means even more of us can explore this beautiful part of the province on this out-and-back trail.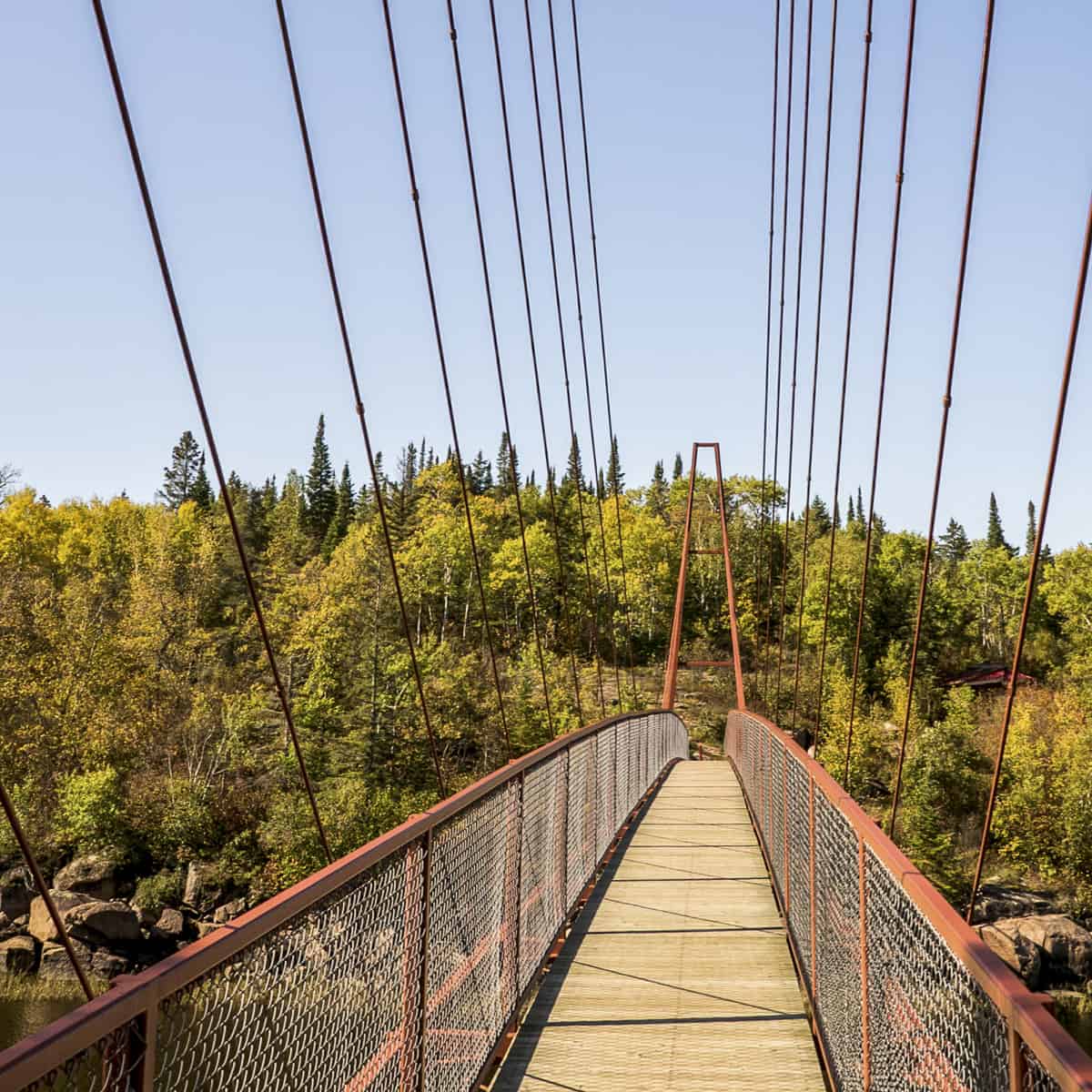 Ancient Beach Trail
Distance: 2.1 kilometres
Grand Beach is one of Manitoba's best beaches… and thankfully there are some great hiking trails nearby! Try the Ancient Beach Trail loop in Grand Beach Provincial Park that's terrific for families; even younger children should be able to manage the walk. Though the views throughout are limited to the surrounding trees, it's a wide, easy trail that makes for a lovely walk if you'd like a break from the sun. Try to spot the variety of plants and birds that make their home along the trail.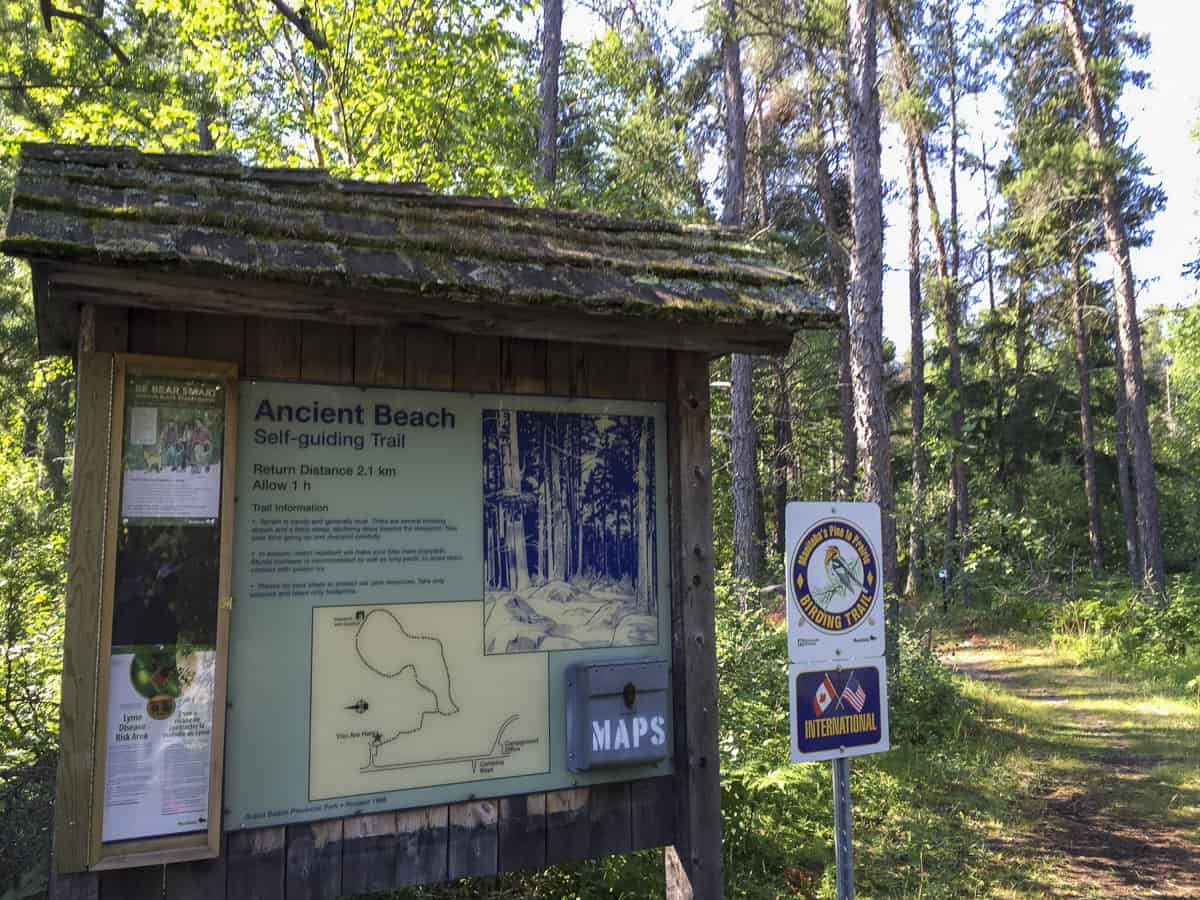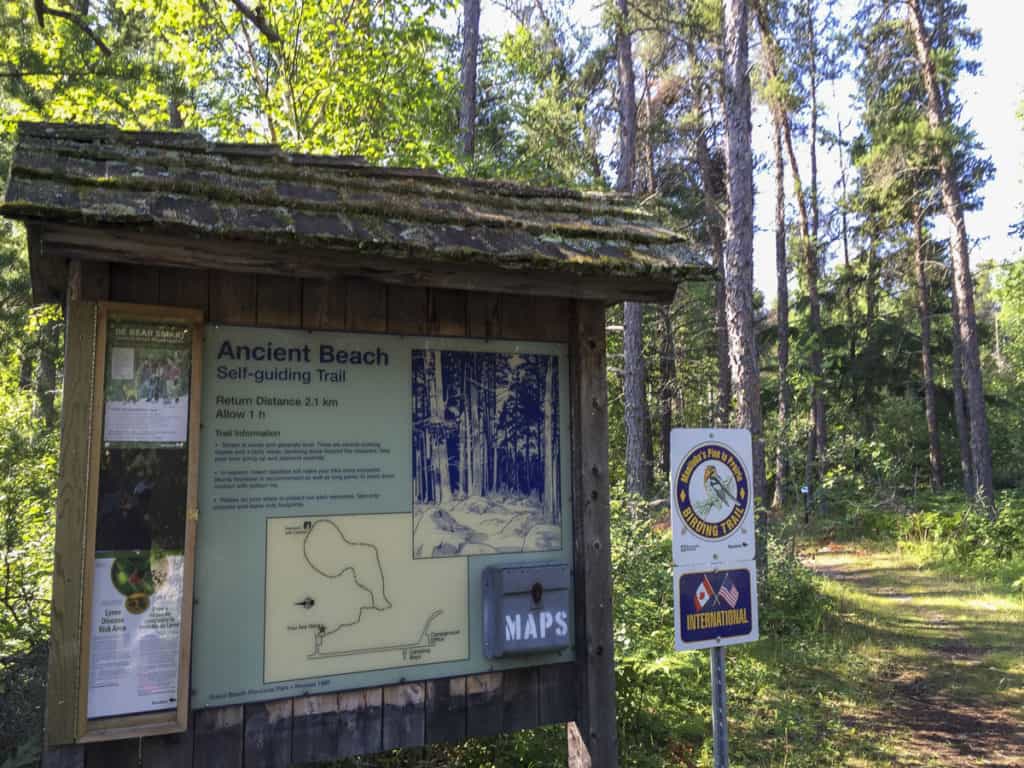 Kinosao Lake Trail
Distance: 7.2 kilometres
The Kinasao Lake Trail in Riding Mountain National Park is rated as easy, but it's still a considerable length, clocking in at 7.2 kilometres. However, this loop trail is almost entirely flat and is very well maintained, so it's perfect for those who'd like an easy forest stroll. It's also full of photo opportunities, especially near the lake. Older children will appreciate the tall trees, the abundance of wildflowers, and the lovely lake view, so it's great for families and a terrific way to get kids interested in hiking.
Kinosao Lake itself is one of the prettiest lakes in Manitoba, and, if you're lucky, the free canoe and lifejackets might be near the small dock; take the canoe out for a spin on the lake, but be sure to return it when you're finished! Listen for loons in the distance for the perfect Canadian experience in nature.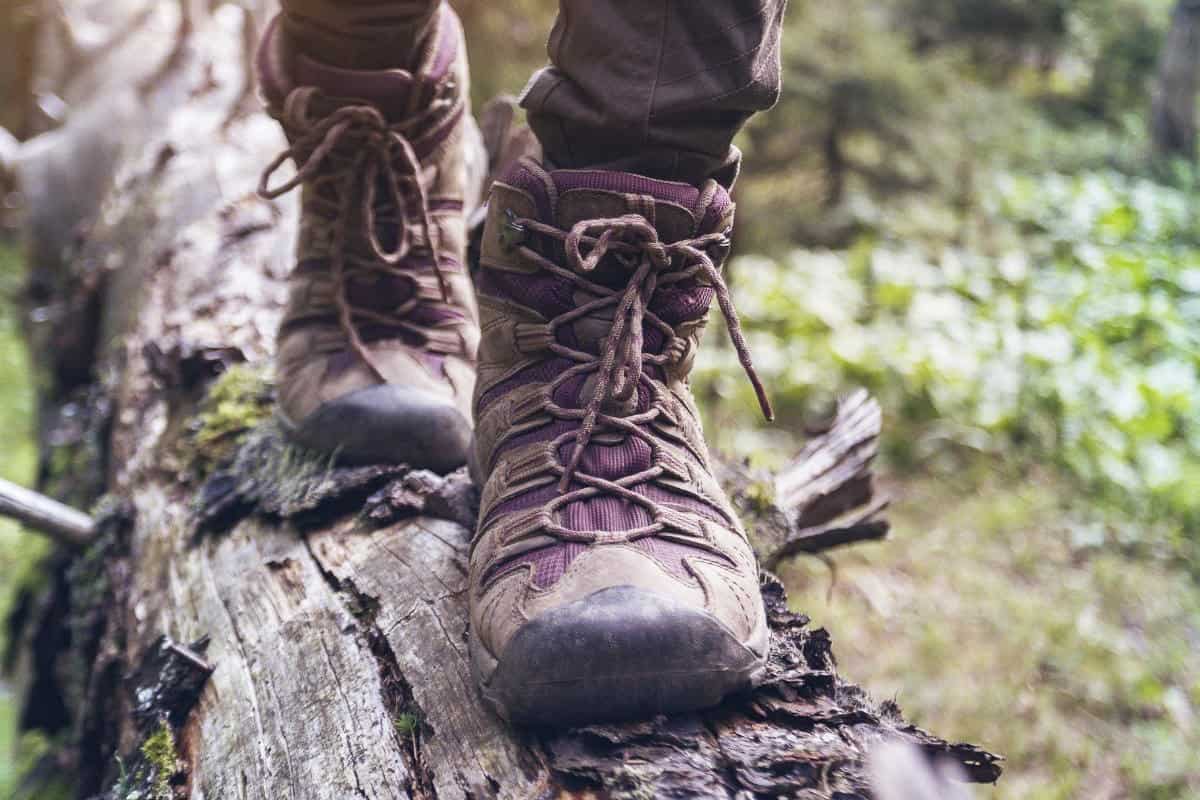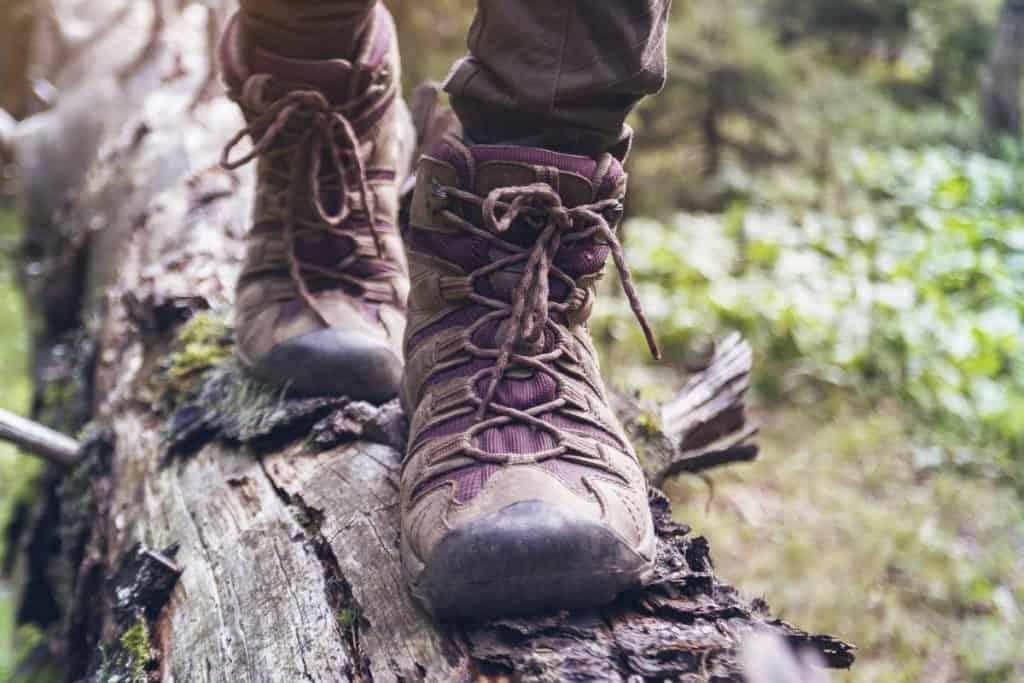 Cedar Bog Trail
Distance: 3.5 kilometres
Cedar Bog Trail is a kid-friendly loop that runs through Birds Hill Park, making it a fantastic option for those wanting to go on a hike near Winnipeg. Taking about an hour to complete, the trail leads you through a forest setting on an easy-to-follow path; it's also a great trail to hike in winter, and can make for some wonderfully snowy photo opportunities. Its proximity to Winnipeg as well as its forest views along the trail make Cedar Bog one of our favourite easy hikes in Manitoba.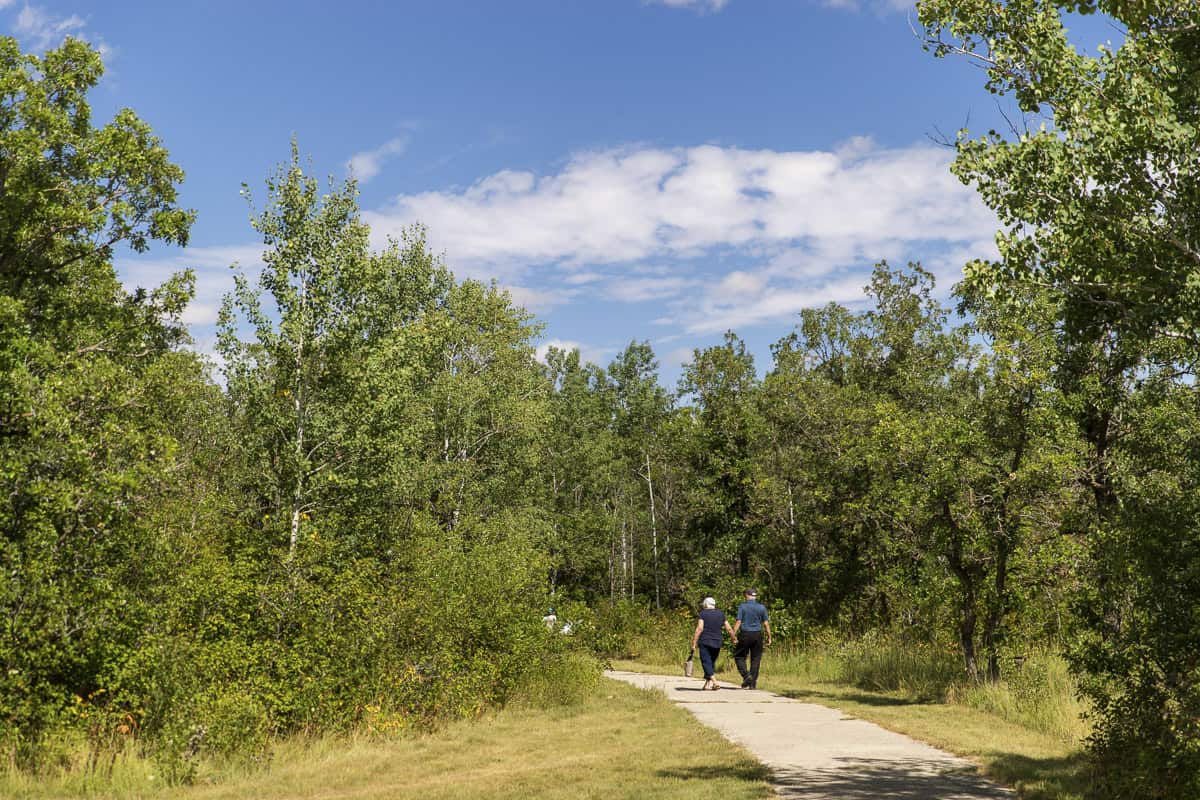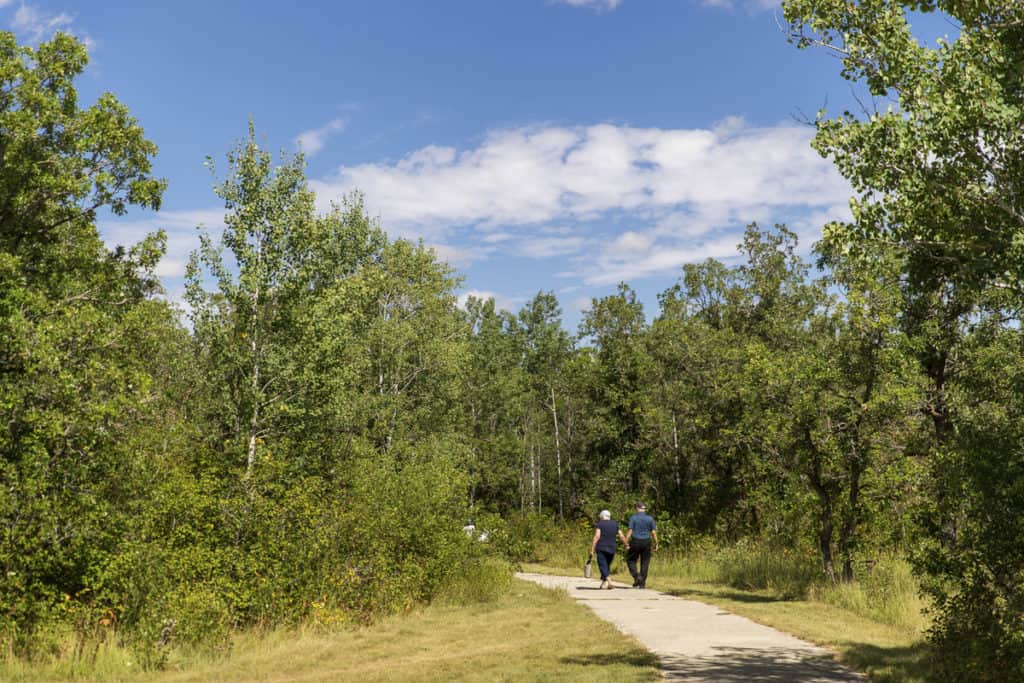 Aspen to Preston Trail
Distance: 5.5 kilometres
Looking for another urban trail in Winnipeg? Look no further than the Aspen to Preston Trail in Assiniboine Forest. Though it doesn't take you along the Assiniboine River (head to Assiniboine Park for that), it does allow you to have a break from the hustle and bustle of Winnipeg.
Take in the quiet calm of the surrounding trees, keeping your eye out for wildlife as you walk. Not well-known outside the Charleswood and Tuxedo areas of the city, many call this walk a hidden gem. Try the entire loop, or start and stop as you please.
Moderate Manitoba Hiking Trails
Top of the World Trail
Distance: 3.4 kilometres
Although short, the Top of the World Trail located in Whiteshell Provincial Park is rated as moderate due to the rocky terrain you'll need to navigate. And be warned: the trailhead can be a bit difficult to find at first! But once you're on the trail and eventually get to the viewpoint over Falcon Lake, it'll all be worth it.
Take some time on the benches at the top to admire the view of the lake the forest; autumn is an especially stunning time to visit in order to see the changing colours of the leaves. This trek is also popular with hikers every winter, but it's recommended to bring hiking poles.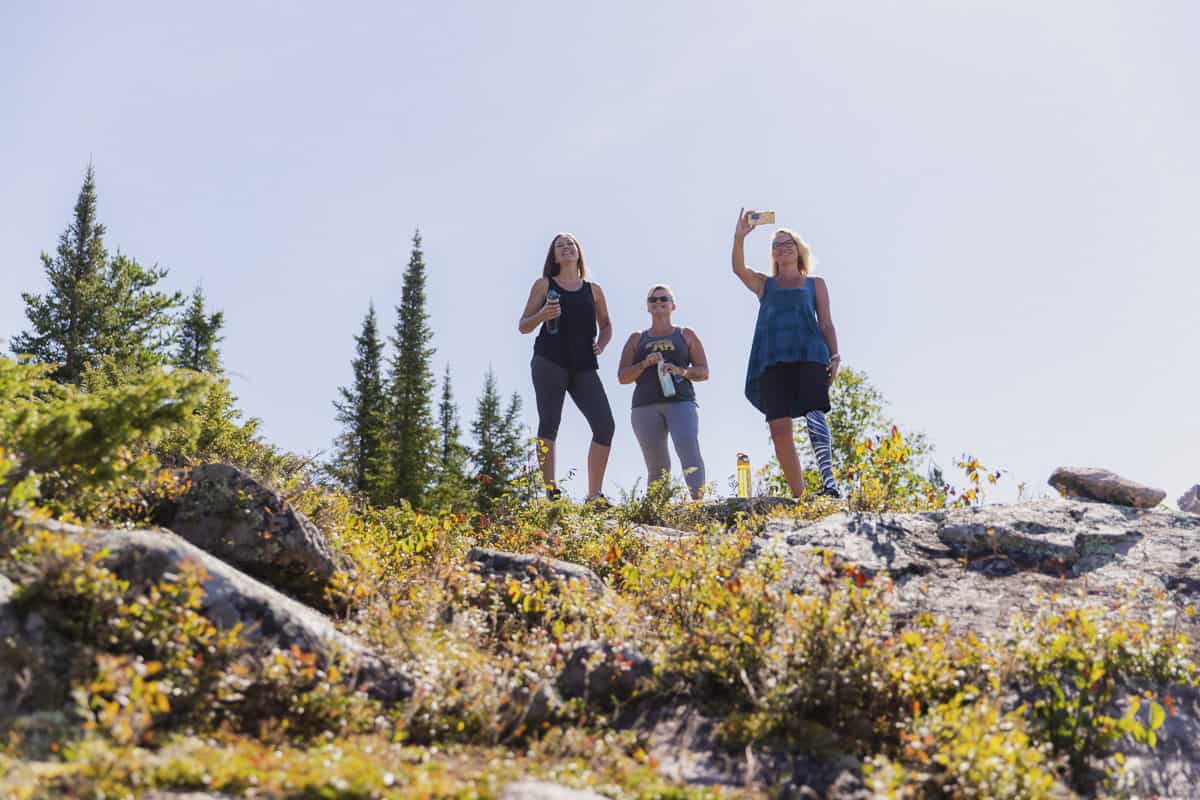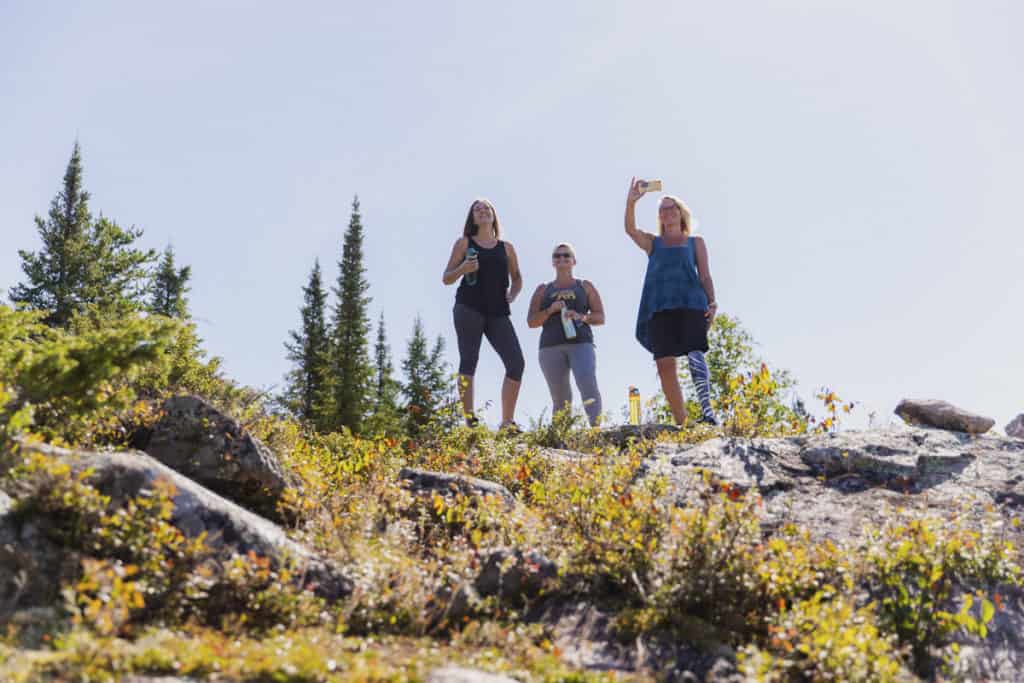 Pine Point Trail
Distance: 9.0 kilometres
Pine Point Trail, found near Pinawa, is a moderate loop that many hikers rave about. Perfect for bird watchers and nature lovers, expect lots of large rocks, thick trees, waterfalls, and rapids – all what you'd hope for in the Canadian Shield – so you can therefore expect many photo stops along the way, too. There are also a few spots with fire pits and picnic tables, so you may choose to stay for an hour or two with a meal.
While you can certainly walk to Pine Point Rapids and then turn around, we recommend completing the entire loop in order to see both Acorn Falls and Viburnum Falls along the river.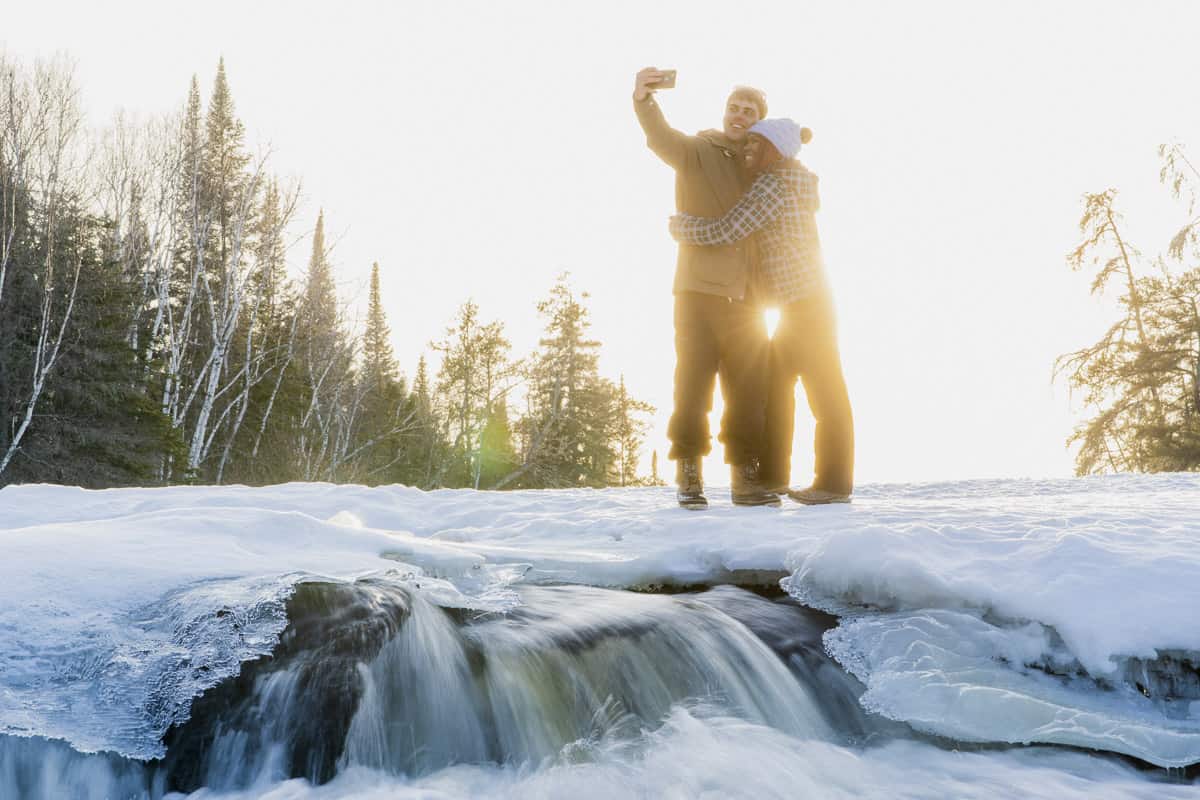 Spirit Sands and Devil's Punch Bowl
Distance: 10.0 kilometres
Head to one of our favourite provincial parks in Manitoba, Spruce Woods Provincial Park, to experience the magnificent Spirit Sands and Devil's Punch Bowl loop hike. Passing through all different landscapes – from the prairies to the forest to the sand dunes of Spirit Sands – spending a day exploring Spruce Woods is a fantastic way to see a unique side of Manitoba.
Expect views of a sandy desert, the vibrant green hues of the crater lake Devil's Punch Bowl, and a whole lot of photo opportunities no matter which way you turn. Pro tip: if you plan on hiking here in summer, start early in the morning as to avoid the baking heat of the sand dunes that reaches its peak from mid-day until evening.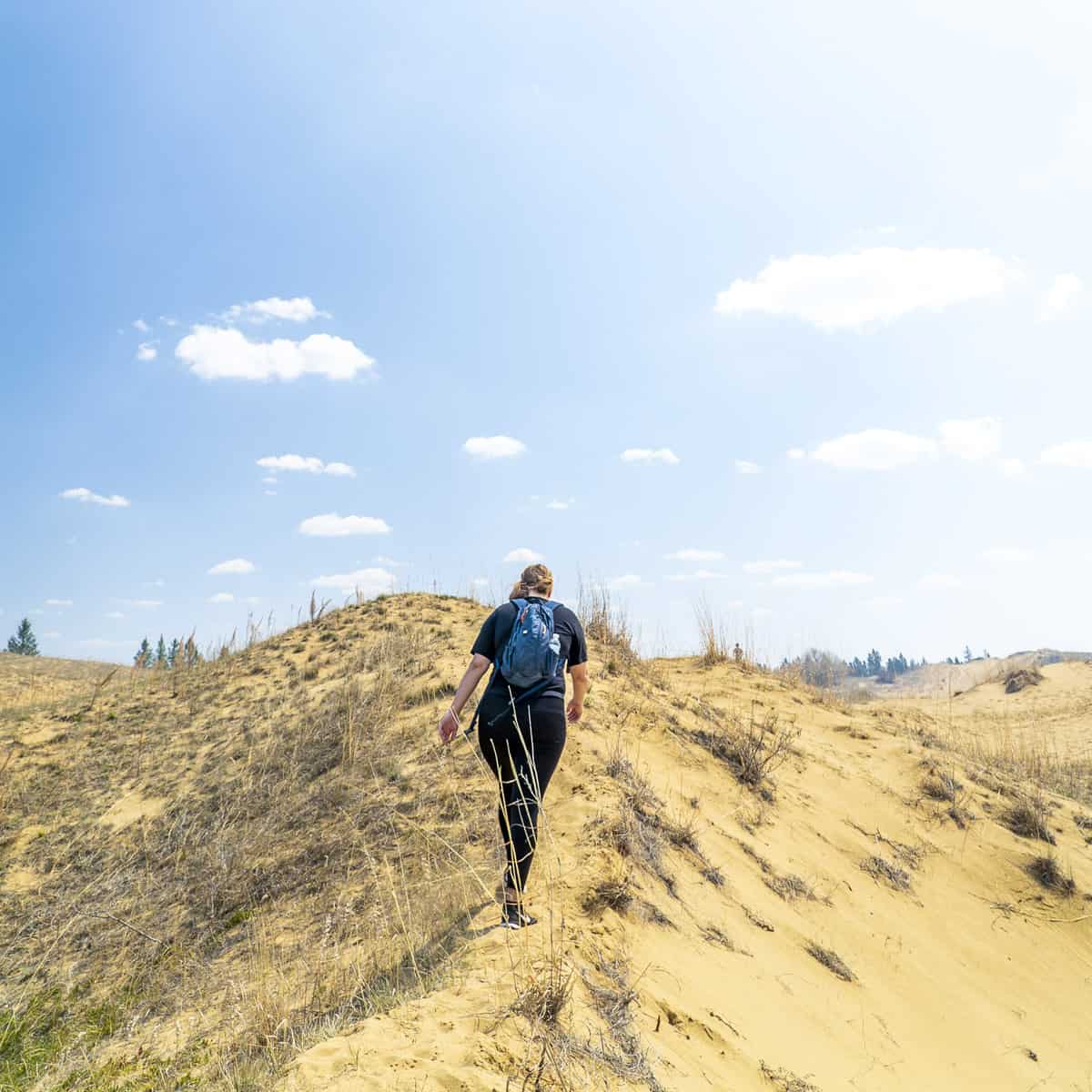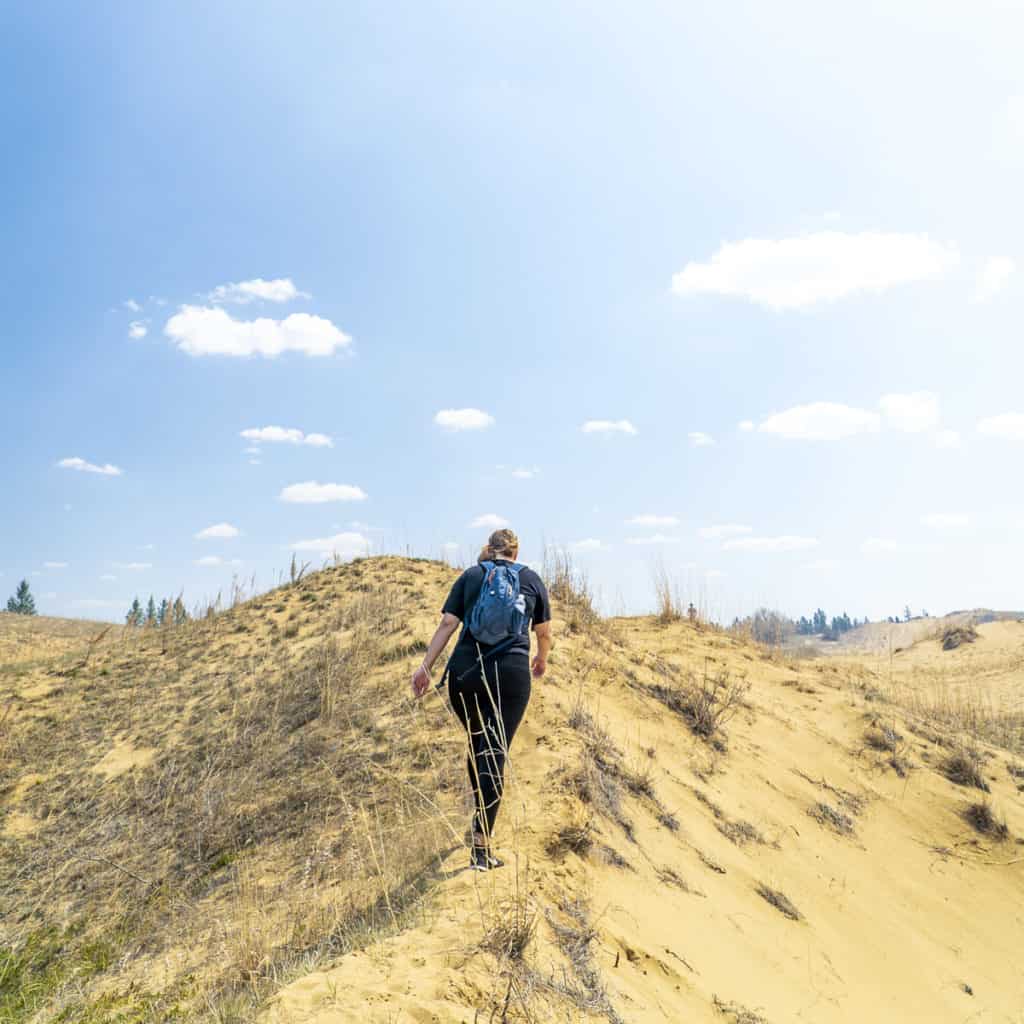 Walking on Ancient Mountains
Distance: 1.8 kilometres
Walking on Ancient Mountains trail can be found in Nopiming Provincial Park. With a few ups and downs along the way, it's rated as moderate, but the short distance means it's easy to complete in an hour or two. With lots of picnic spots, gorgeous wildflowers, rocky terrain, and an excellent 360 degree view of the park and Tooth Lake at the top, the clearly marked out-and-back trail makes for an excellent half-day adventure.
Blue Lakes Trail
Distance: 5.3 kilometres
If we say this is one of our favourite hiking trails in Manitoba, do we sound like a broken record? The Blue Lakes Trail in Duck Mountain Provincial Park, located in Western Manitoba, is a loop trail that takes you along the shores of both the West Blue Lake and the East Blue Lake. And when they say blue… they mean blue! In fact, the Blue Lakes make our list for the most beautiful lakes in Manitoba.
Home to some of the bluest waters in the province, you might be stopping every other minute to take another photo of the brilliant turquoise lakes. Trust us… this is one of the best Manitoba hikes and one we often recommend.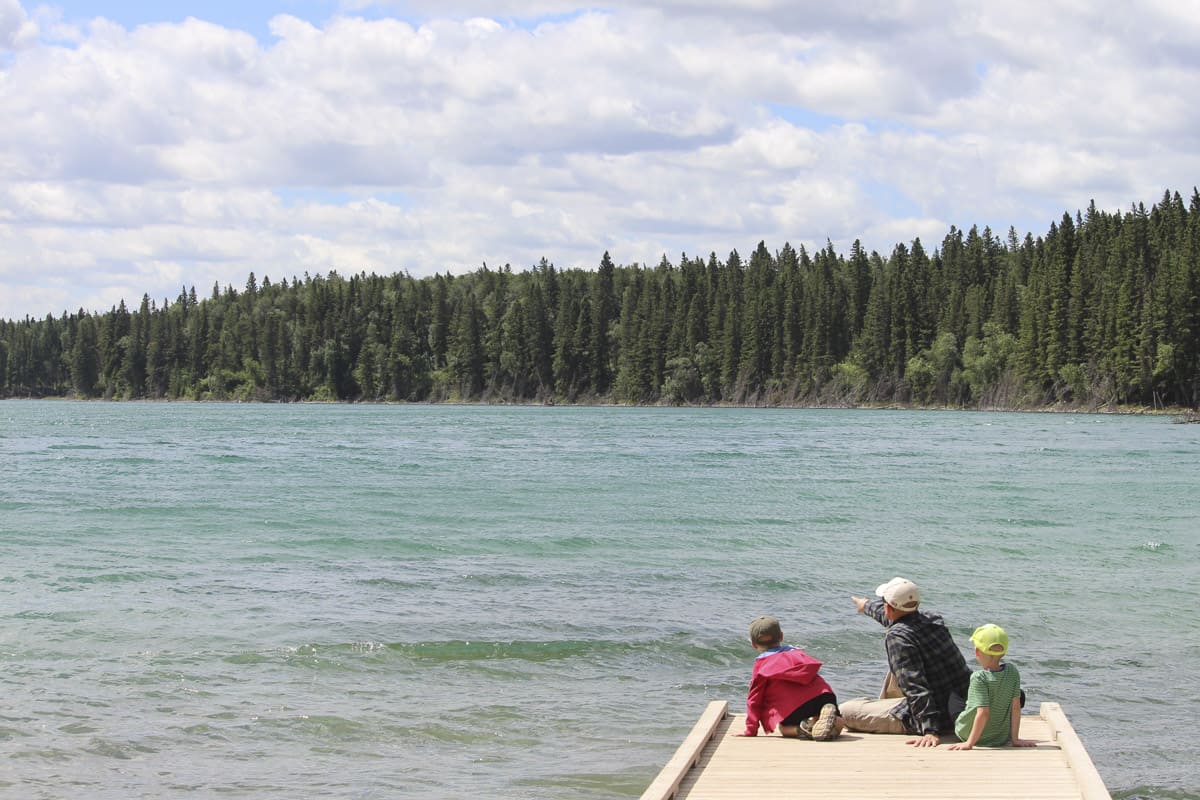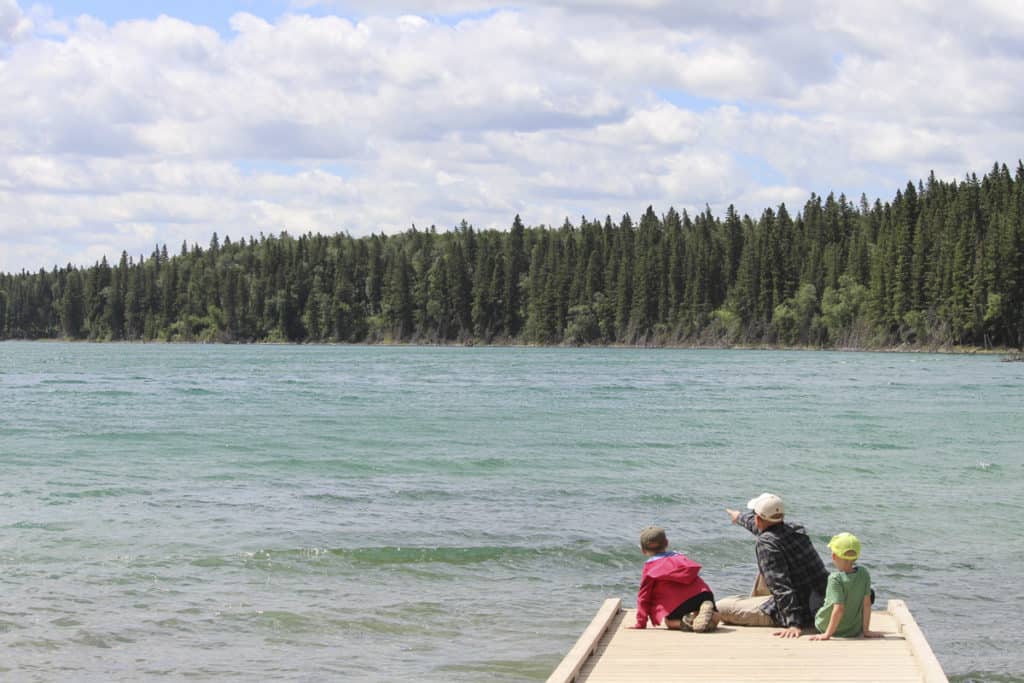 Pembina Rim Trail
Distance: 7.1 kilometres
The Pembina Rim Trail, found in Pembina Valley Provincial Park, showcases one of Manitoba's most beautiful regions. This long loop circumnavigates the perimeter of the provincial park, giving you gorgeous panoramas of the valley; it should take you between two to three hours to complete. You also follow the Pembina River for a while, which makes for a lovely view. Be prepared for a few steep inclines on this moderate hike!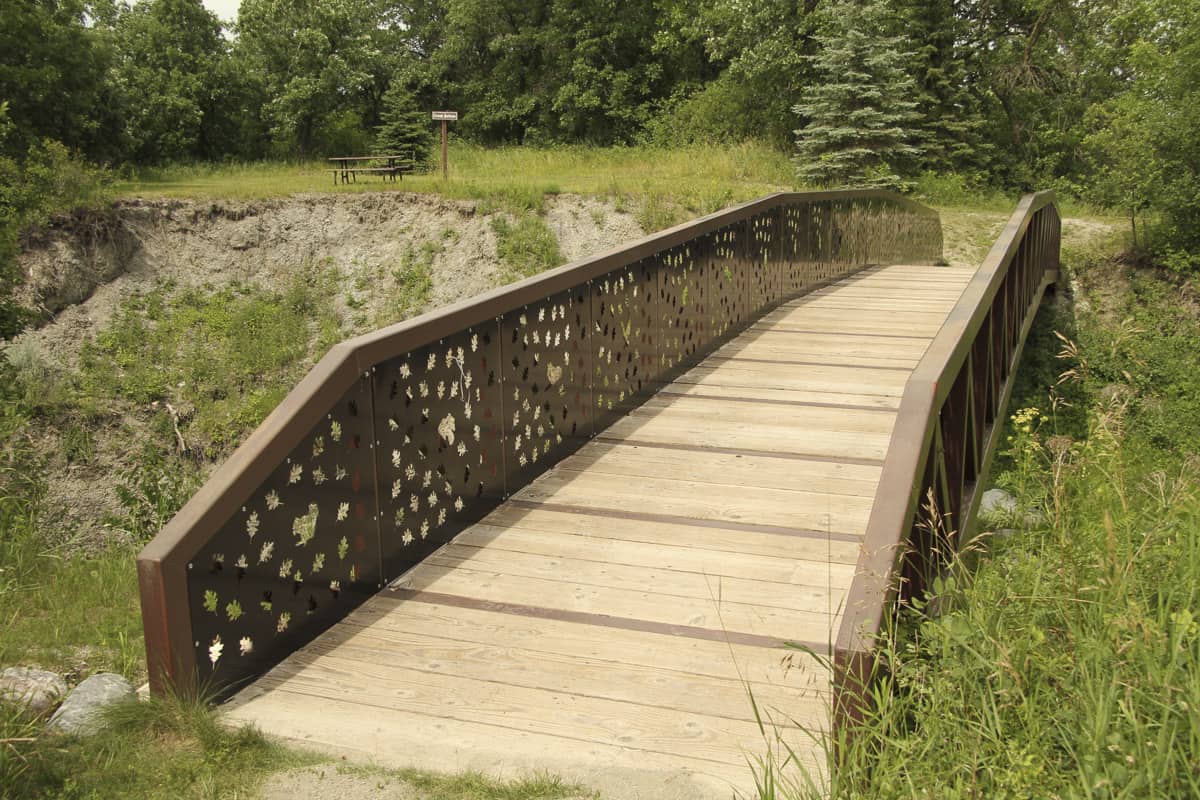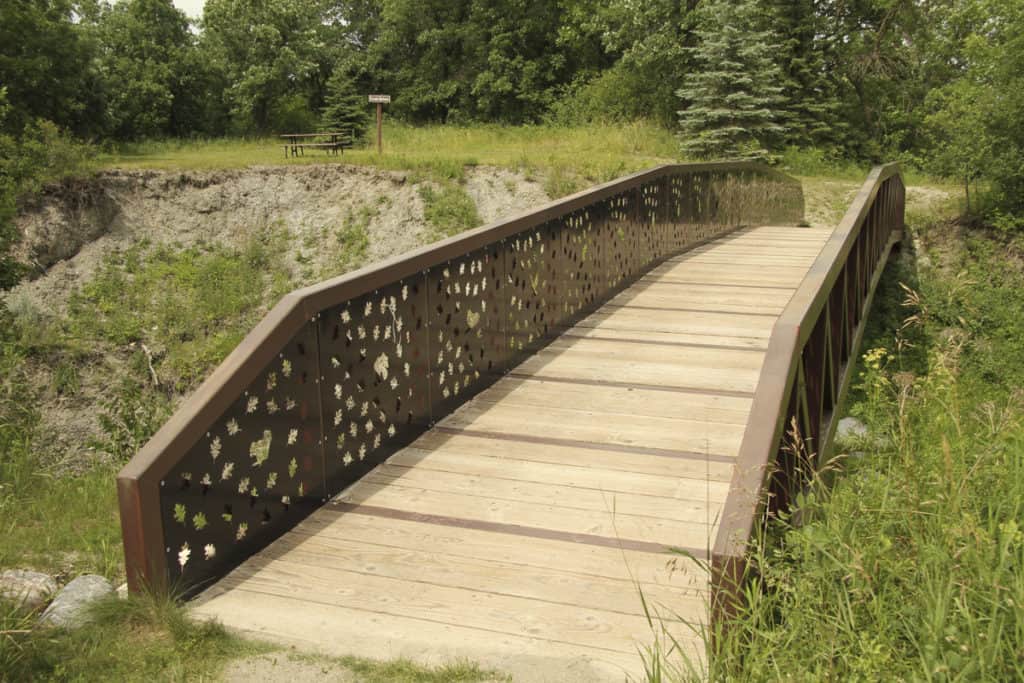 McGillivray Falls Self-Guiding Trail
Distance: 4.3 kilometres
This moderately rated loop is located in Whiteshell Provincial Park, and is ideal for those who love a bit of an adventure. The McGillivray Falls Self-Guiding Trail is exactly that – self-guiding – so you shouldn't expect a lot of signage along the way; downloading a map to your phone is advisable before you head out.
Once you get over the navigation aspect of the trail, you can start to appreciate just how gorgeous is is: think rushing waterfalls, bubbling brooks, rocky terrain, thick blankets of trees, and stunning McGillivray Lake as the ultimate reward.
Grey Owl Trail
Distance: 14.2 kilometres
The Grey Owl Trail is a moderate out-and-back trail located in Riding Mountain National Park that takes you to see Grey Owl's infamous cabin in the woods. Many of us may have heard of Grey Owl; actually born Archibald Belaney, he was a British-born conservationist and writer who disguised himself as an Indigenous man.
While we can't condone his actions of disguise, he did try to raise the issue of conservation in North America, especially when it came to humanity's impact on nature. The trek to see his former cabin is a beautiful walk, showcasing Southwestern Manitoba's forests, wildflowers, and lakes. Want to mix up the scenery? On the return, take the Kinosao Trail back to the parking lot.
Rice Creek Tower Trail
Distance: 32.2 kilometres
You may not have heard of the Rice Creek Tower Trail, but it should be added to your list! Although it's rated as a moderate hike, its length makes it slightly more challenging than most. The out-and-back trail located in Porcupine Provincial Forest near the Saskatchewan border features a river and views of the Porcupine Hills, and is perfect for those who love a backcountry trekking and camping adventure.
Horseback riding is also possible here, as is mountain biking. If you aren't up for the full hike, you can also drive most of the distance until the last three kilometres (and still experience those excellent views).
Turtle's Back Loop
Distance: 6.4 Kilometres
Head to Turtle Mountain Provincial Park near Boissevain-Morton for this lesser-known (but still fantastic) hike, where you'll be rewarded with amazing views of the park as you make your way through the mountains. A moderate hike, this trail takes about an hour and a half to complete without many stops, but we anticipate you will, in fact, be stopping a lot… for photos, bird watching, and so much more!
One of the best aspects of this trail is that you may be one of the only ones on it; it's one of the quieter hiking trails in Manitoba. It's also a good spot for snowshoeing in winter!
Willow and Deadwood Loop
Distance: 3.4 kilometres
If you find yourself in the Morden area, try out the moderate Willow and Deadwood Loop nearby. Taking an average of 45 minutes to complete, you'll hike over a series of small ascents and descents in the latter half of the trail. Following along the shore of Lake Minnewasta, you'll come upon a nice view of the Dead Horse Creek Valley.
You can hike or bike this trail, and if you visit in the warmer months, you can even take a dip in the lake to cool off!
Hard Manitoba Hiking Trails
Pisew Falls and Kwasitchewan Loop
Distance: 27.4 kilometres
The Pisew Falls and Kwasitchewan Loop is one of our favourite Manitoba hiking trails, namely because it focuses on the sometimes-overlooked (but extremely beautiful) Pisew and Kwasitchewan Falls in Northern Manitoba. This trail is definitely for more experienced hikers; though the first few kilometres are relatively easy, you'll soon find a thick forest and a lot of fallen trees, not to mention the fluctuating elevation.
Many choose to bring camping equipment and camp halfway, as the loop is a bit too long to complete on a one-day hike, and is best as a multi-day adventure. Bug spray is a must, and you might want to consider a bug jacket or bug hat depending on the season; all that water and thick forest mean bugs can sometimes be an issue! Bears and moose are often seen in the area, so prepare accordingly and always hike this loop in a group.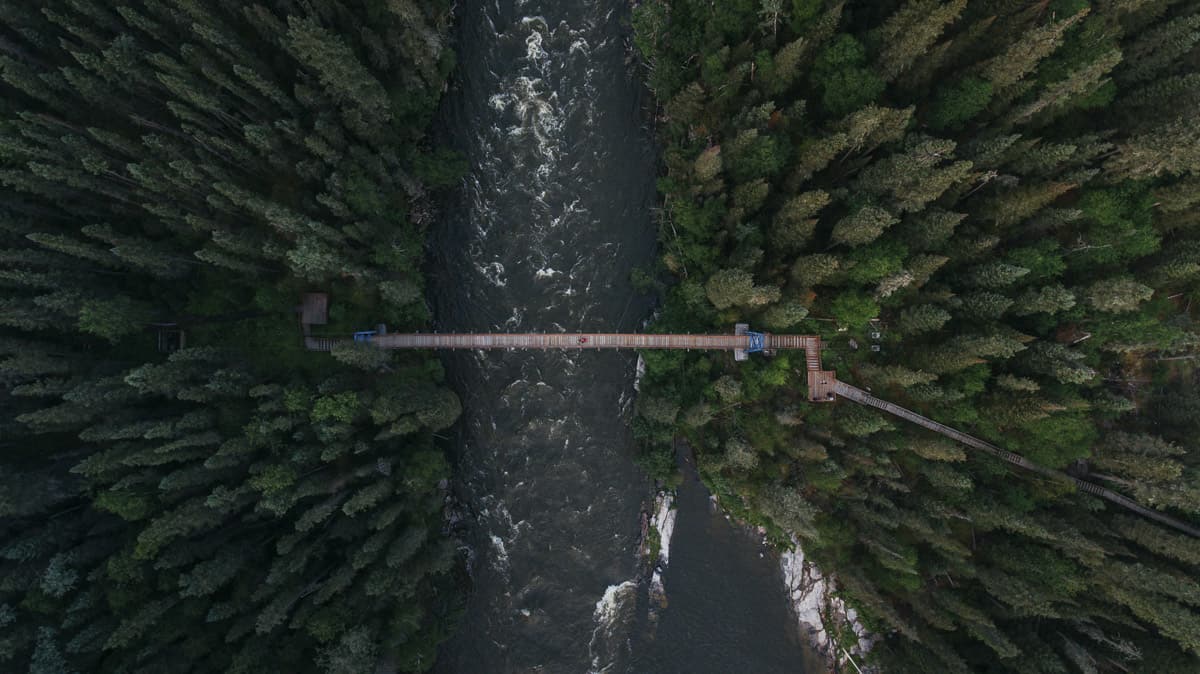 Hunt Lake Trail
Distance: 12.6 kilometres
One of the most famous hikes in Manitoba, Hunt Lake Trail in Whiteshell Provincial Park is rated as a difficult trail due to its rugged terrain and spots of scrambling required. The out-and-back trail follows the shore of West Hawk Lake, so bring your swimsuit if you plan on taking a dip.
Prepare for a lot of slippery rocks on the trail, as well as a few overgrown areas in the forest; it's all worth it, however, for the beautiful views of the lake and the surrounding area. Perfect to do as a day hike, this trail is famous in Manitoba for a reason: it's one of the best.
Bald Hill and Gorge Creek Trail
Distance: 20.9 kilometres
While the Gorge Creek Trail is a popular moderate trail located in Riding Mountain National Park, you can combine this trail with Bald Hill for a more challenging day's trek. With unbelievable views over the park – it's especially stunning in fall – and lots of fun challenges hikers will love, it's easy to see why this part of Manitoba is so famous for hiking.
The views from the top of Bald Hill are worth the hours of trekking alone. Make sure to add extra time for all the photos you're bound to stop and take!
Elk Island Loop
Distance: 17.5 kilometres
Located near Victoria Beach, the Elk Island Loop in Elk Island Provincial Park is considered a difficult trail in Manitoba, but it's still possible to do on a one-day hike. Part of the challenge is getting to the island itself; there is no road there, so hikers must walk over the sand or through shallow water in order to get to Elk Island and start the loop. Obviously, use your discretion and only attempt to get to Elk Island if the water is extremely low.
Once you're on the island, you're rewarded with beautiful views of the beach and lake itself, and you can stop and go for a swim at any time. Although it's a challenging trek, one that sometimes includes scrambling over boulders, advanced hikers will appreciate that you may just have the island to yourself.
Mantario Trail
Distance: 59.4 kilometres
Known across Manitoba (and across Canada) as one of the most iconic hikes to take in the province, the Mantario Trail is a fantastic multi-day hike. The longest trek on this list of the best hiking trails in Manitoba, the Mantario Trail is for experienced hikers looking to see more of the Canadian Shield. Camping is obviously required, so this is the kind of hike you need to take some time to prepare for; you should be knowledgeable in backcountry hiking and camping.
The point-to-point trail takes you along the Ontario border for a while, and you even briefly cross into the neighbouring province, but most of the trail is within Whiteshell Provincial Park in Eastern Manitoba. And while it may be challenging, it is oh-so-worth it… it's the kind of adventure you'll remember forever, and every day you'll find a new view you don't think the trail will be able to top. Until, of course, you turn the corner, and see yet another stunning vista in front of you!
Know Before You Go
Some of the trails have seasonal closures, so it's always best to check if the trail you'd like to hike is open before you head out. Prepare for all types of weather conditions; in summer, bring lots of water, sunscreen, and bug spray, but be prepared for rain, too. In winter, make sure you are adequately dressed for the cold.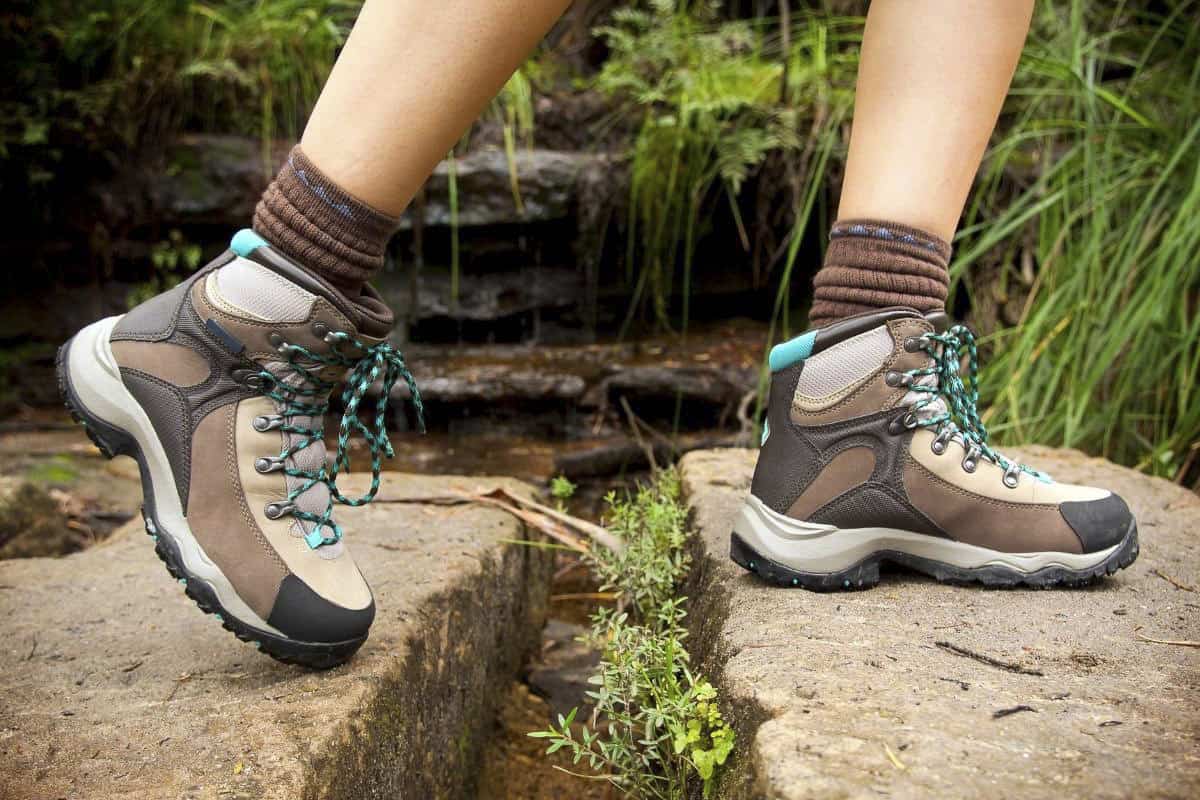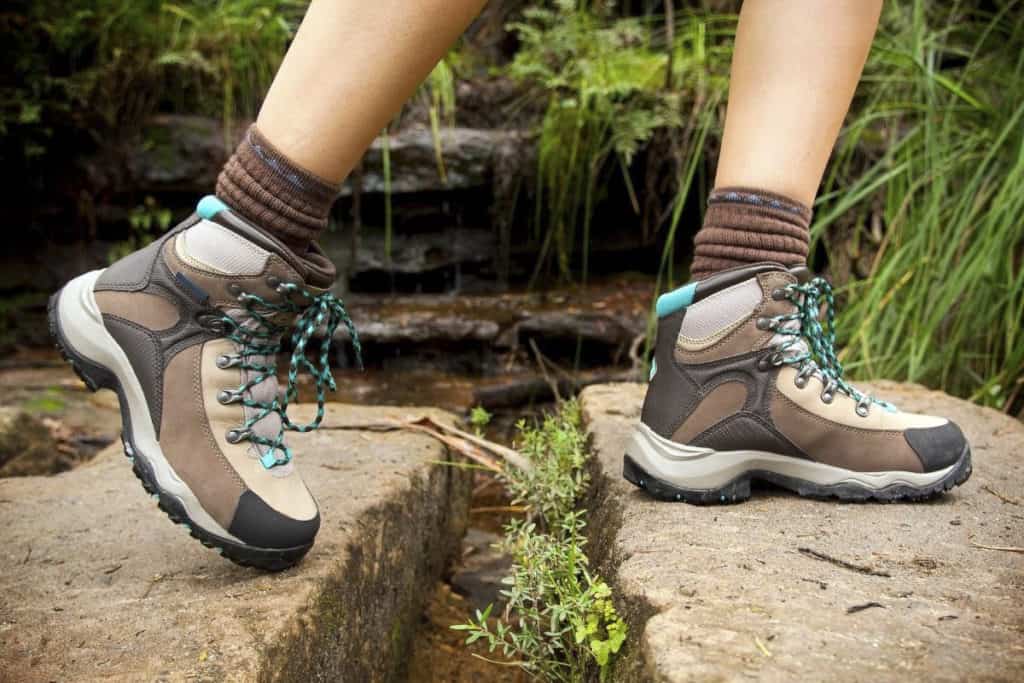 Good, sturdy hiking shoes or boots are recommended for all Manitoba hiking trails, and hiking poles are often helpful on all of the moderate and/or hard trails. Most of the trails listed here are dog-friendly, provided dogs are on a leash, but it's always best to check each individual trail for up-to-date rules and requirements.
In winter, some of the trails are used for cross country skiing and snowshoeing, but it's best to check each trail to see if it's permissible or advisable to do so.
Wildlife
Wildlife in Manitoba is often very tame, but you still need to be prepared. There are a number of species of wildlife that you could encounter while on your hike including bears, moose, elk, deer, or even wolves. Before you go, research whether or not bears are common on the trail you want to hike. If so, make sure you hike in a group, make lots of noise while you walk, and potentially carry bear spray.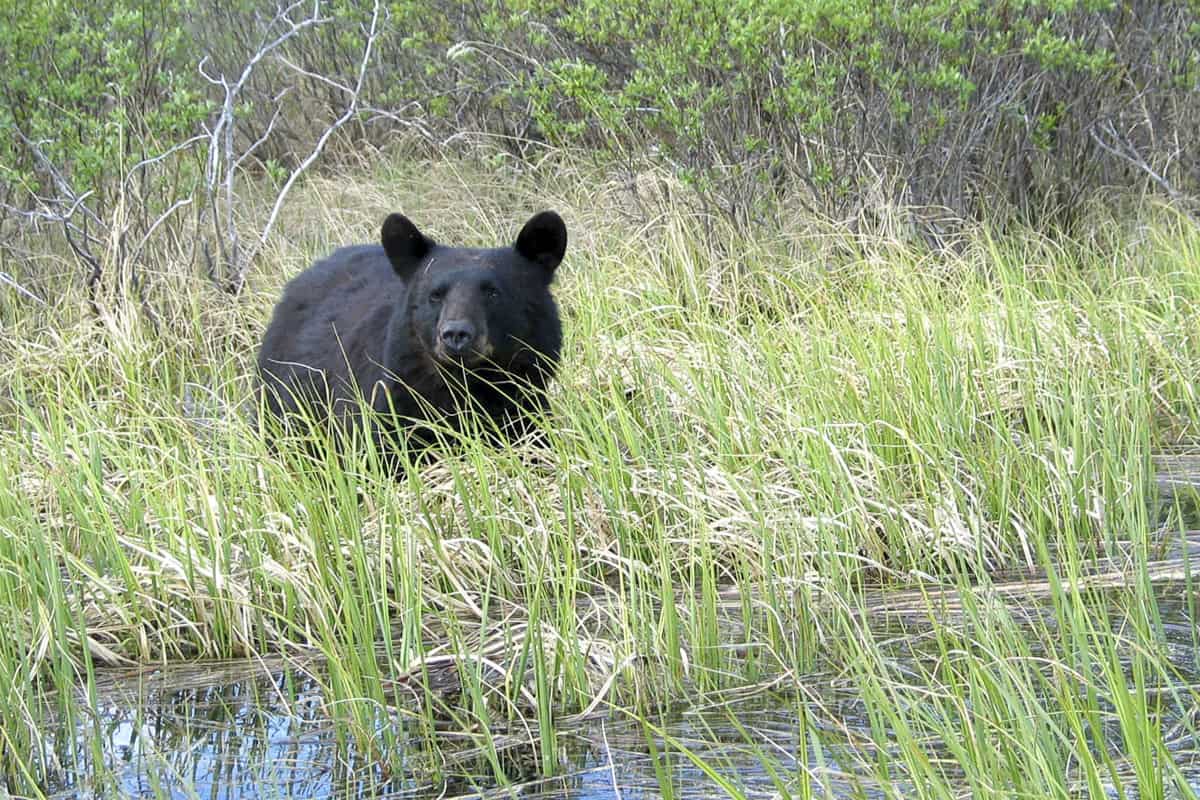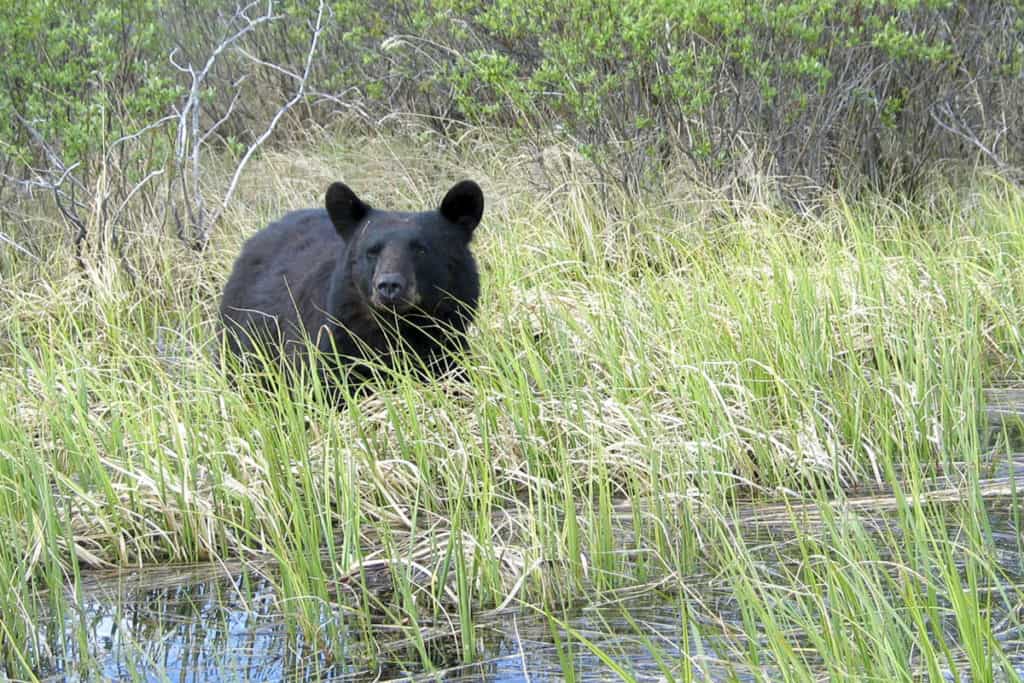 Permits and Park Passes
As many of these Manitoba hiking trails are within provincial parks, we recommend purchasing an annual park vehicle permit, especially if you plan on trying out a lot of the trails. There are also daily vehicle passes and 3-day vehicle passes available.
In terms of the individual trails, trail passes are not required on most trails in Manitoba. If you drive your vehicle into a provincial park, you will need a vehicle permit, but the actual hikes do not often require trail passes.
Resources
For more information about Manitoba hiking trails, visit these websites:
If you're returning to the big city and sore after all that hiking, try out one of these amazing Winnipeg spas to soothe your soles!
Don't forget to amp up the fun on any journey by downloading our FREE Road Trip Manitoba bingo cards!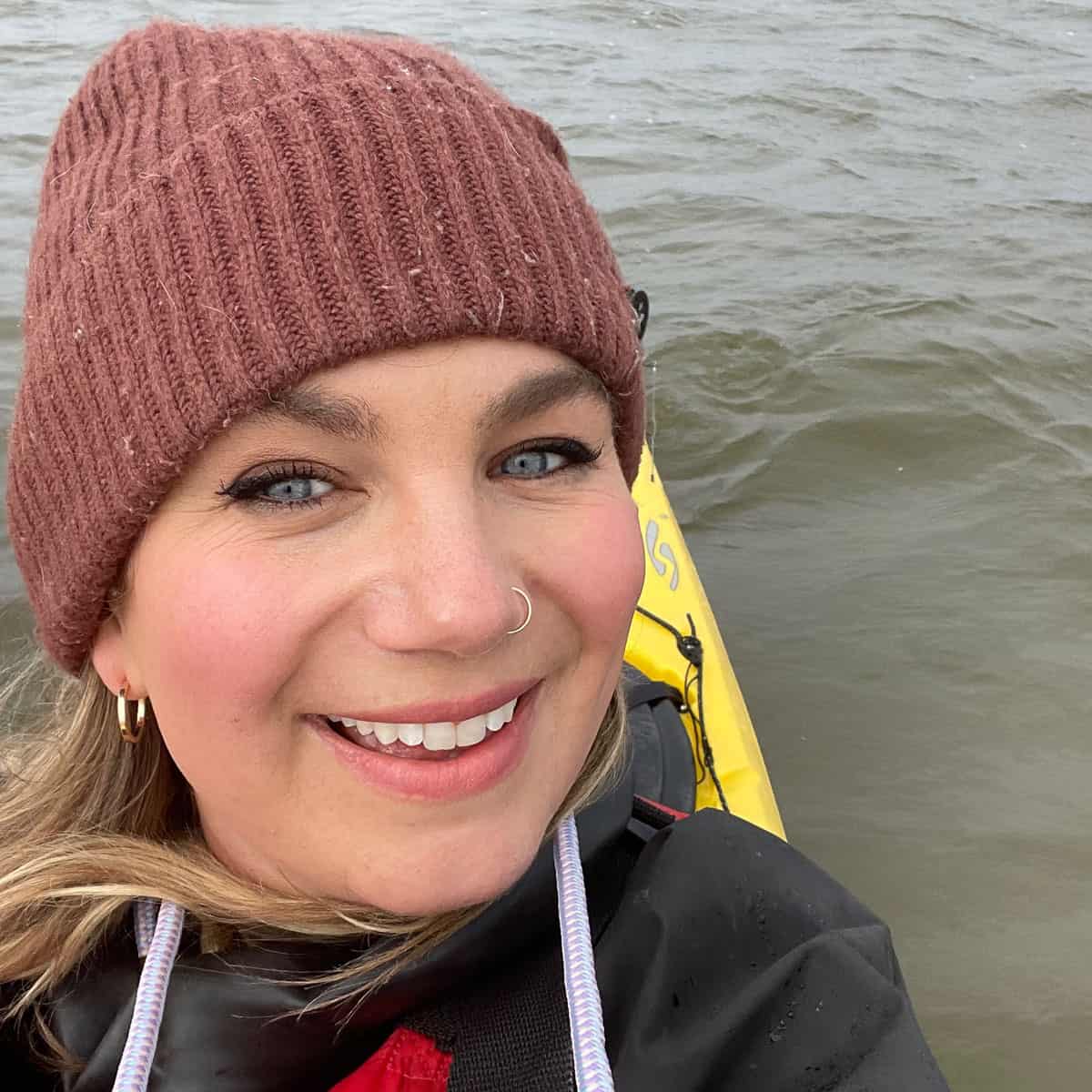 Brenna Holeman (she/her) has adventured to over 100 countries but is incredibly proud to call Winnipeg home. Brenna spent 16 years travelling solo around the world, living in Copenhagen, Edinburgh, Osaka, Antigua, and London, England. As well as being an editor and writer for Expedia UK for over seven years, she runs This Battered Suitcase, one of the most trusted and respected travel blogs in the world.