Disclaimer: This page may contain affiliate links. Please review our full Terms and Conditions for more information and our Privacy Policy. Note that any pricing, operating hours, or other such information provided below may have changed since initial publication.
Compiled by the Road Trip Manitoba team
Last updated on June 13, 2023
With 92 Manitoba provincial parks covering over four million hectares of land and water, there's a lot to choose from for your next outdoor adventure! From waterfalls to marshland, forests to lakes, there's so much more to this province than just the prairies.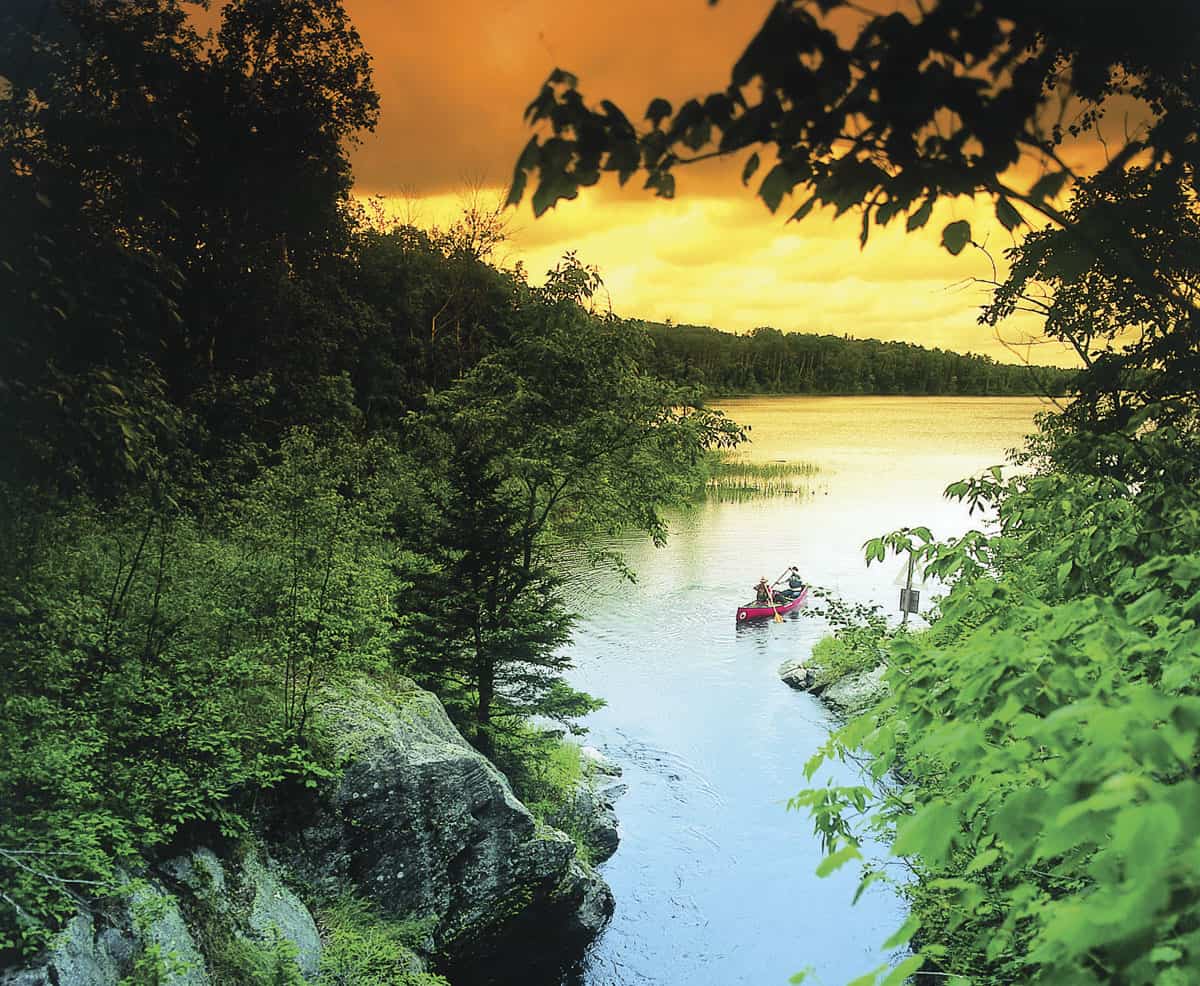 While there's no way we could include every single one of our favourite provincial parks in Manitoba, we've rounded up a few of what we consider to be the best for all your outdoor excursions. Whether you're looking to camp, hike, fish, swim, birdwatch, or ski, there's a provincial park in Manitoba for you.
Looking for Riding Mountain on the list? As it's a national park, we didn't include it. But make sure to read our guide to Riding Mountain National Park for everything to do there!
Road Trip Manitoba covers travel through Manitoba, which is made up of Treaty 1, 2, 3, 4, and 5 Territory, as well as communities that are signatories to Treaty 6 and Treaty 10. Manitoba is home to the original lands of the Anishinaabe, Anish-Ininiwak, Dakota, Dene, Ininiwak, and Nehethowuk peoples, as well as the homeland of the Métis peoples.
Getting a Manitoba Provincial Parks Pass
It is vital to purchase a Manitoba Provincial Parks Pass if you are going to visit any of the 92 provincial parks in Manitoba. There are three Manitoba Provincial Parks Passes available: the Annual Park Vehicle Permit for $44.50 (valid from April 30th to May 1st of the following year), a Daily Park Vehicle Permit for $9.50, or a Casual Park Vehicle Permit (3-day pass) for $16.50. If you plan on spending a lot of time exploring Manitoba, we highly recommend purchasing the annual permit.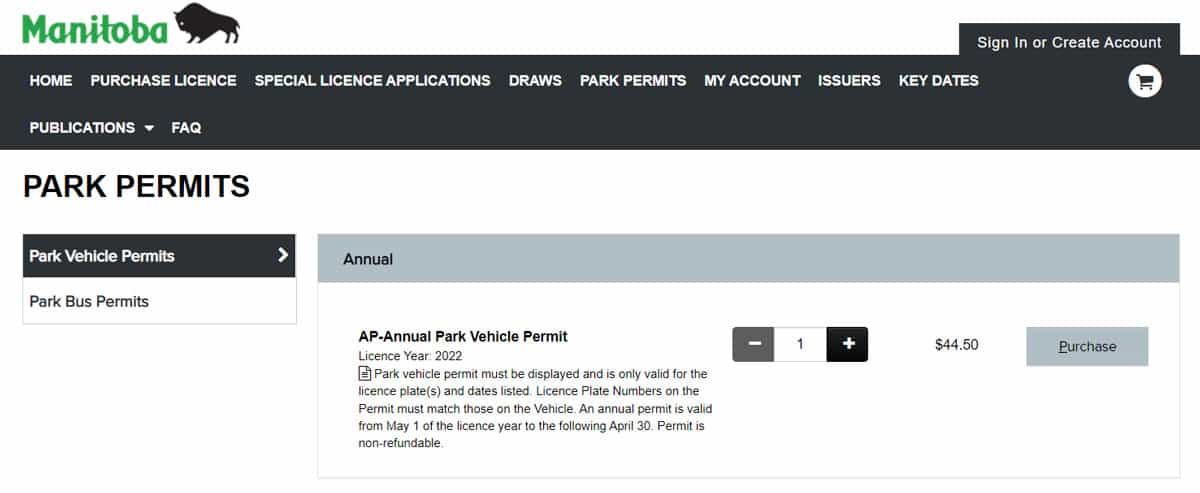 Permits must be displayed on the dash of your vehicle at all times within the provincial park or provincial campground. You can purchase any of the three Manitoba Provincial Parks Passes online, or at various ticket booths in certain parks. Many of the parks, however, operate on a trust basis – there aren't always park attendants there to facilitate your purchase or to monitor every vehicle entering the park – so it's up to you to purchase the pass before your visit, and we strongly recommend doing so online.
Permits are non-refundable, and must only be used for the dates selected. License plate numbers must match those on the permit, and you can have two license plate numbers on the annual pass.
Manitoba Provincial Campgrounds
Thankfully, there are provincial campgrounds in many of Manitoba's provincial parks. Some parks have campgrounds with hundreds of sites, while some will have just a few; similarly, there's a wide range of services available, from ones with lots of amenities to ones that are very basic. No matter what, it is crucial to book ahead through Manitoba Parks Reservations when it comes to camping in a Manitoba provincial park. Campsites in Manitoba parks fill up very quickly, and there are very few first-come, first-served campgrounds.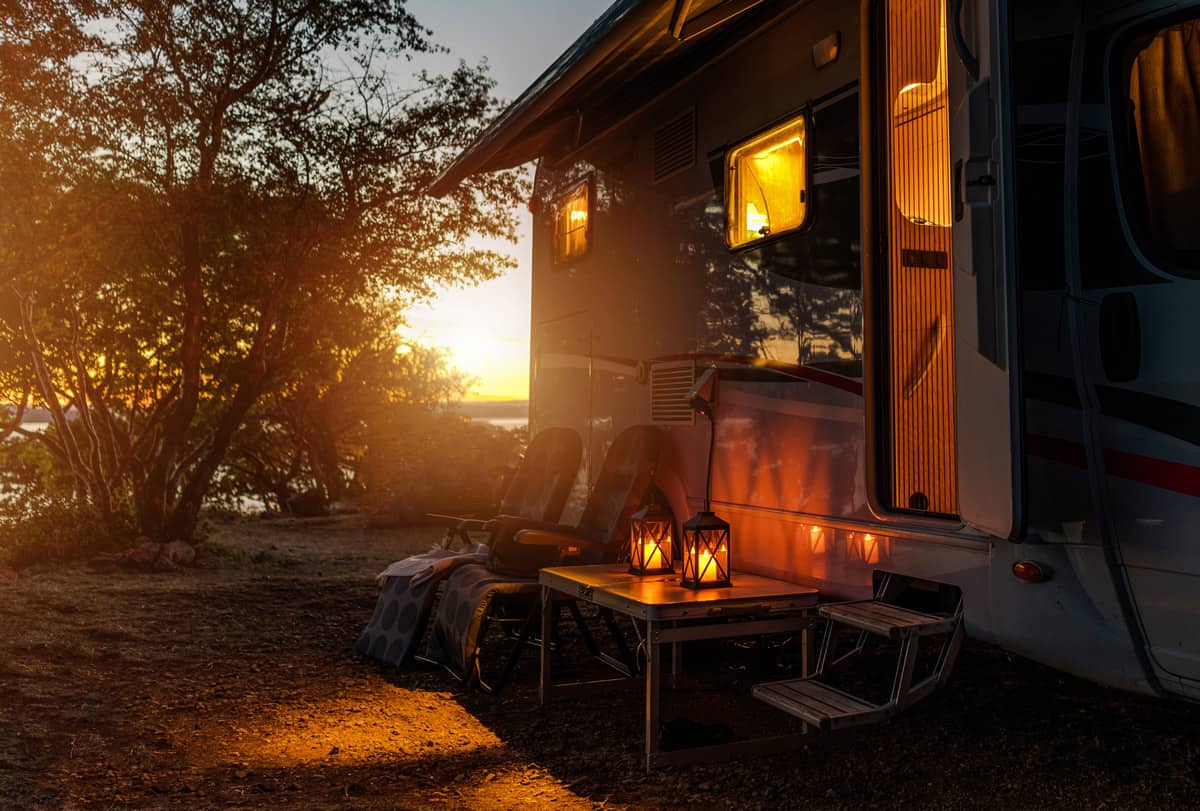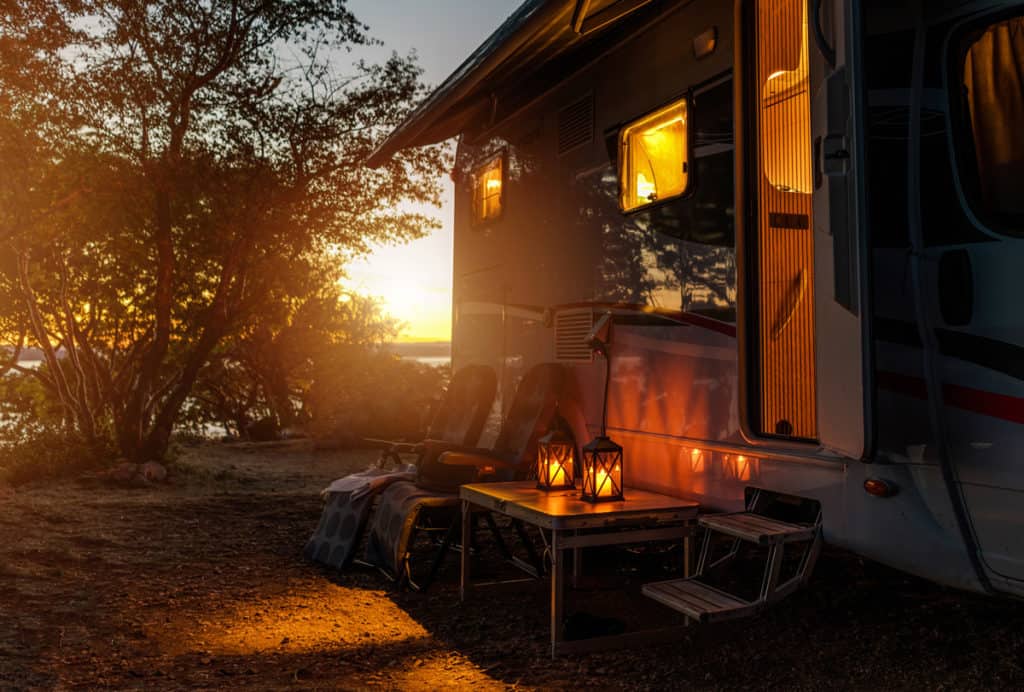 Head to the Manitoba Parks Reservations website to make a reservation. You can also book a yurt, cabin, group use area, or backcountry campsite through Manitoba Parks Reservations (depending on if that option is available for the park of your choice, of course).
The Best of Manitoba's Provincial Parks
Birds Hill Provincial Park
One of the most popular provincial parks near Winnipeg, Birds Hill Provincial Park is an excellent choice for a day trip from the big city. With over 100 kilometres of all-seasons trails to explore, you can hike, bike, horseback ride, snowshoe, or cross-country ski your way around the park. There's also a viewing tower, wildflower fields, vast forests, and an excellent manmade lake for summer swimming; in fact, we consider it one of the best beaches in Manitoba. And who could forget the Winnipeg Folk Festival, which is held in Birds Hill every summer and brings an amazing lineup of musicians to Manitoba.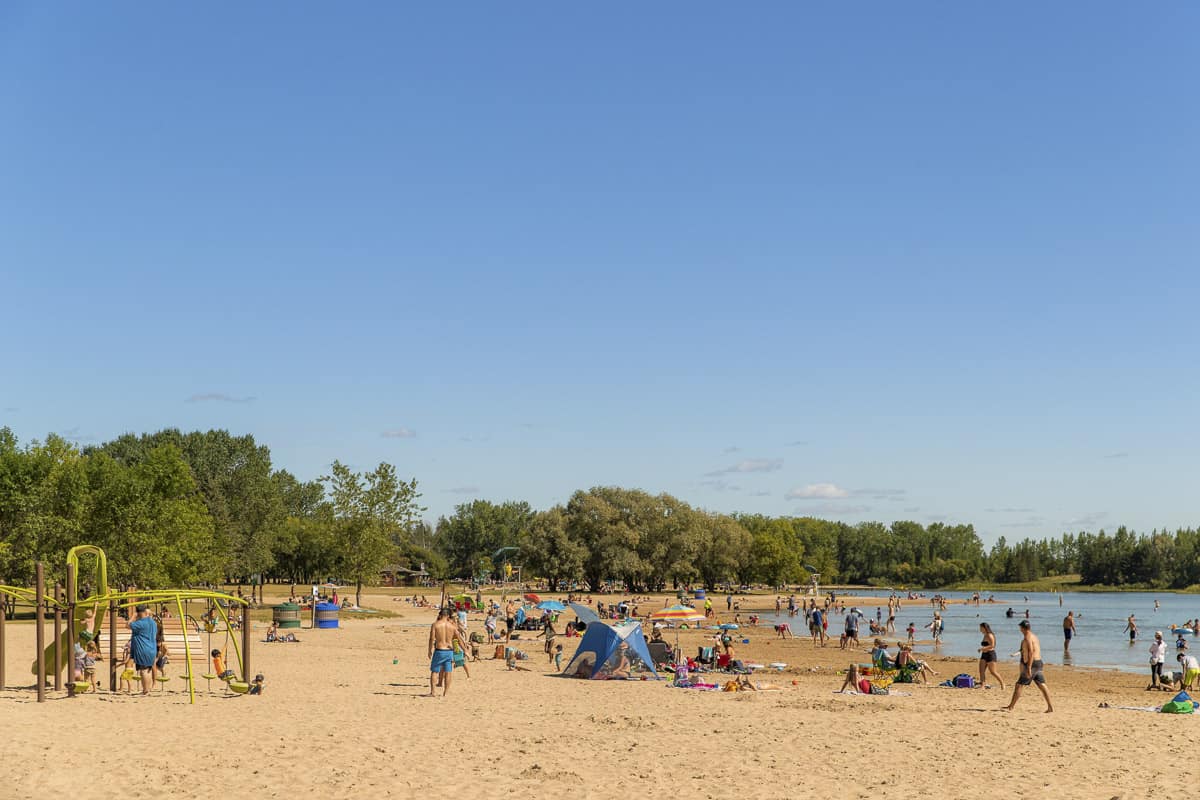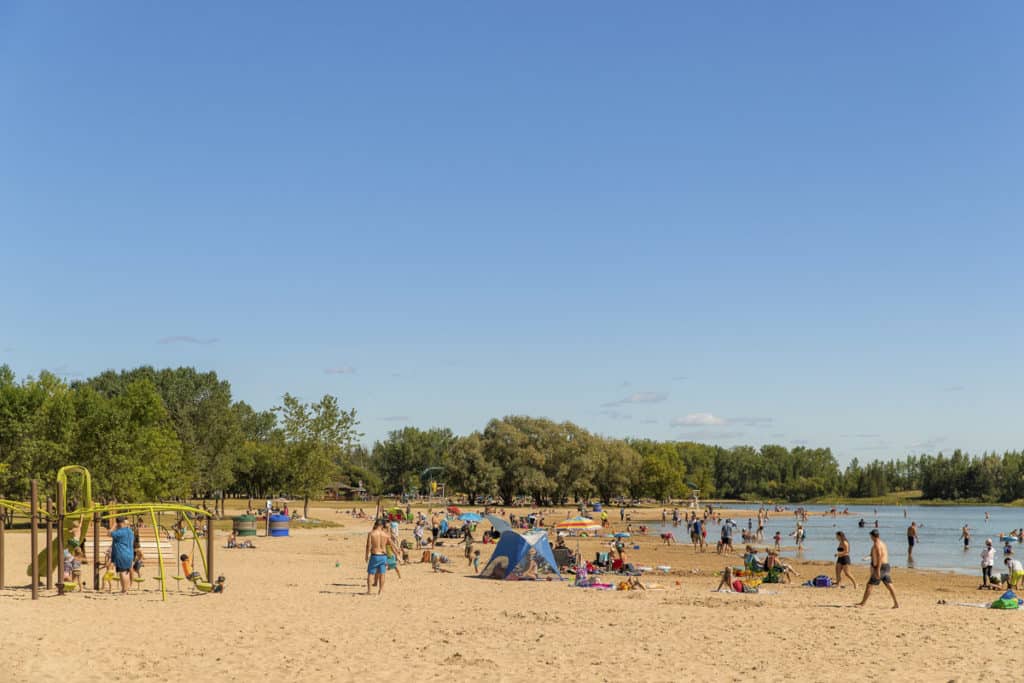 If you're looking for a quick escape into nature from Winnipeg, or if you're looking to camp near the city, Birds Hill Provincial Park is a solid pick.
Whiteshell Provincial Park
We talk a lot about Whiteshell Provincial Park here at Road Trip Manitoba, and it's easy to see why; it's home to some of the best hiking trails in Manitoba, some of the best beaches, and some of the most beautiful views in the entire province. There's so much to do in the park that it's impossible to list all of it here, but highlights include the Bannock Point Petroforms, Falcon Lake, West Hawk Lake, the Caddy Lake Tunnels, the Hunt Lake Hiking Trail, Brereton Lake, Rainbow Falls, and the Top of the World Trail.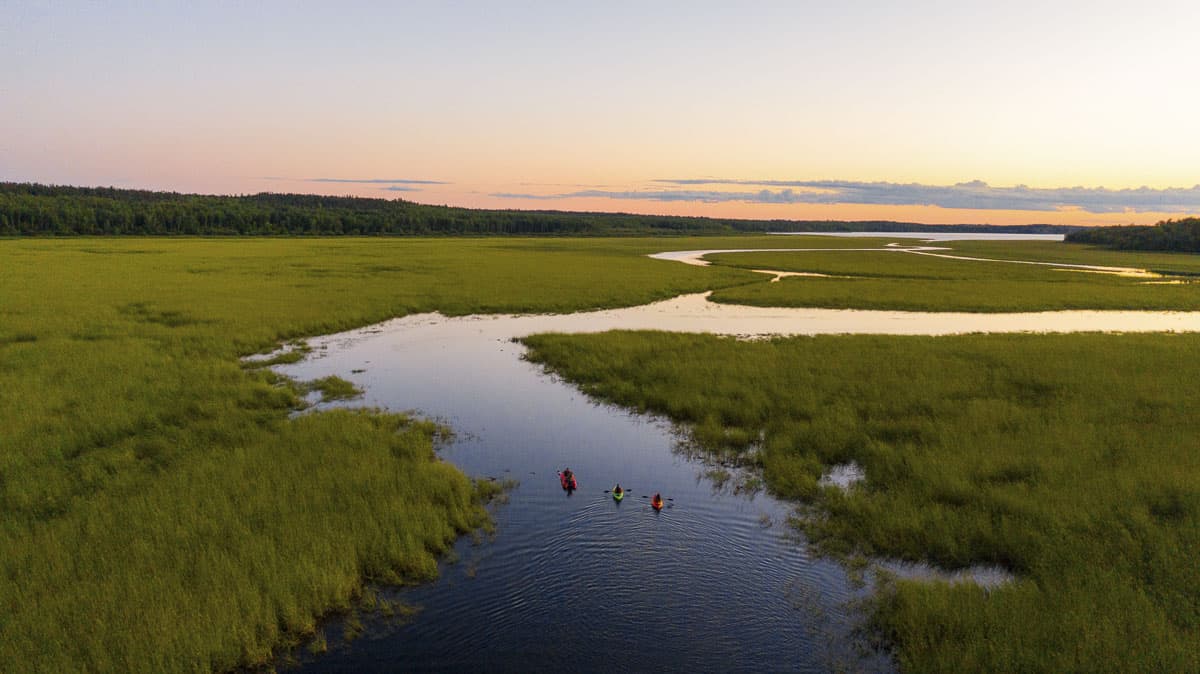 Found about an hour and a half east of Winnipeg, you could easily base yourself at one of the park's many campgrounds and explore for a couple of weeks; there's a great mix of convenient amenities near Falcon Lake and West Hawk Lake, while you can also easily find patches of solitude for hiking, canoeing, and so much more. There's also some of the best fishing in Manitoba in Whiteshell Provincial Park. Make sure to book well in advance if you want to stay at one of the Whiteshell campgrounds – they're some of the most popular in the province, as are the local cabins – but there are also lots of opportunities for backcountry camping.
Paint Lake Provincial Park
Found just half an hour's drive south of Thompson, Paint Lake Provincial Park is one of our favourite parks in Manitoba. With two campgrounds to choose from, as well as the fantastic Paint Lake Lodge, this is the ideal spot to spend a week or two in order to fully take advantage of the nature that surrounds you. With countless small islands dotting the lake, the best way to see Paint Lake is by water; boating, canoeing, kayaking, and fishing are all extremely popular here, and no matter where you head you'll always have a new (and stunning) view of the park.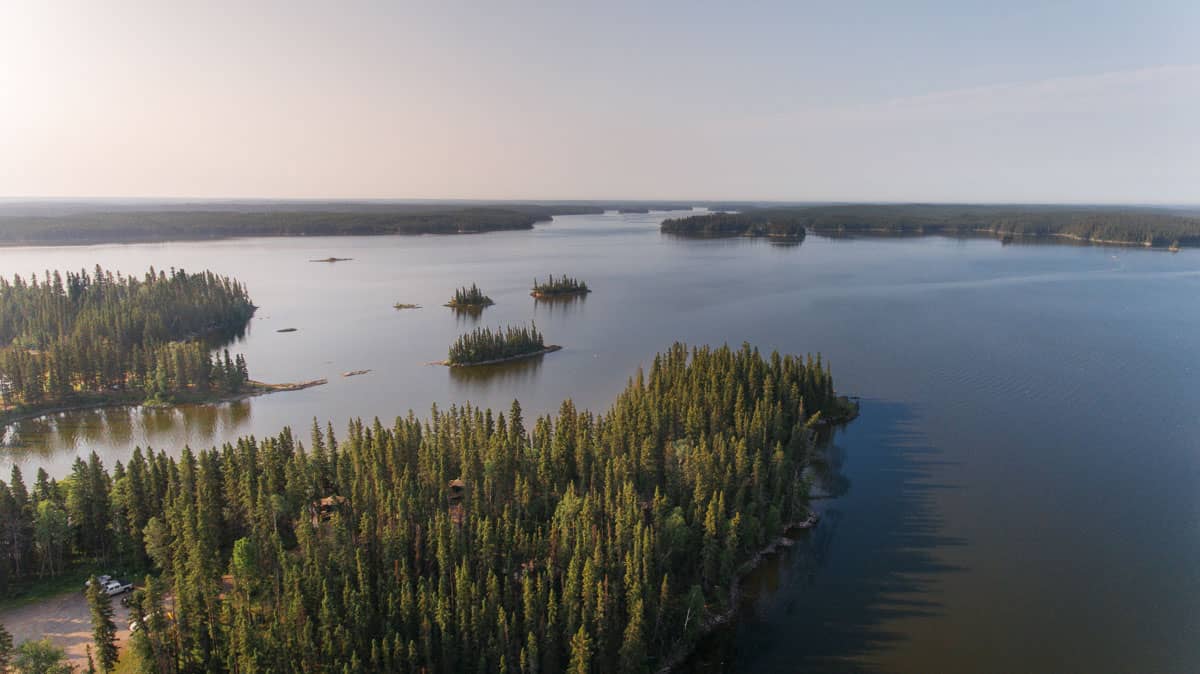 When in Paint Lake, don't miss the opportunity to visit nearby Pisew Falls Provincial Park, another one of Northern Manitoba's most beautiful spots. Found on Mystery Lake, Pisew Falls are well worth the visit. Advanced hikers will also love the route to Kwasitchewan Falls, Manitoba's highest waterfall.
Turtle Mountain Provincial Park
With some of the most beloved campgrounds in Manitoba – Adam Lake and Max Lake provincial campgrounds – Turtle Mountain is a popular retreat for those looking for a relaxing holiday as well as for outdoor enthusiasts. Found near the town of Boissevain in southwestern Manitoba, the park is filled with over 200 lakes, rolling hills, and lush forests of maple, elm, birch, ash, aspen, and black poplar trees. You could easily spend a few weeks enjoying the abundance of nature here, from hiking to water sports to wildlife viewing. Expect to see deer, raccoons, beavers, loons, and even potentially a moose or two.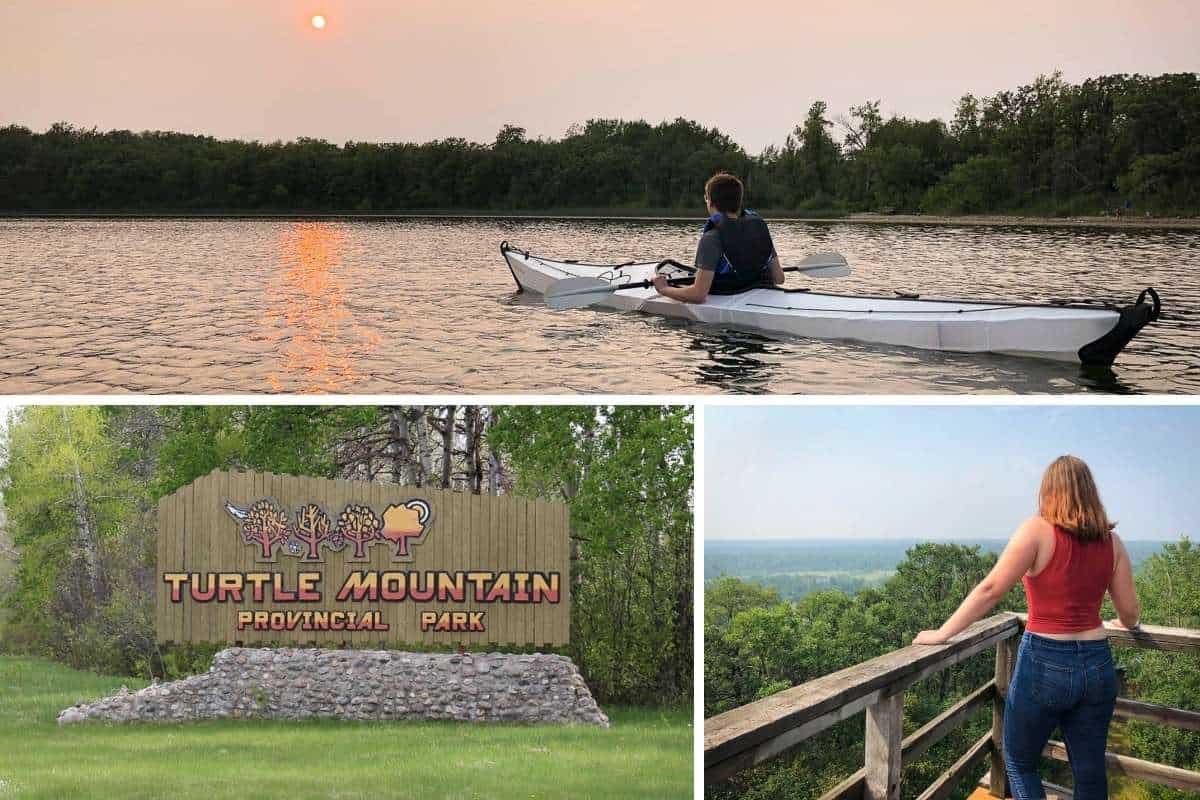 Mountain bikers will love the elevation of Turtle Mountain; with 245 metres (804 feet) of mountain terrain to explore, you'll never be bored. Fishing and canoeing are also very popular here, with many canoe routes to try out. And when you're in the water, make sure to look for the painted turtles the area was named after! If you have time, stop by the nearby International Peace Garden which is shared by Manitoba and North Dakota.
Nopiming Provincial Park
Head to Eastern Manitoba to experience stunning Nopiming Provincial Park, where you'll get to see the Canadian Shield in its full glory. Take in the beauty of the granite rock formations jutting out of the earth and towering trees of black spruce, poplar, and birch all around you as you navigate the many crystal-clear lakes and waterfalls that dot the landscape. The word nopiming means "entrance the wilderness" in the Anishinabe language, and there could be no truer word to describe the park.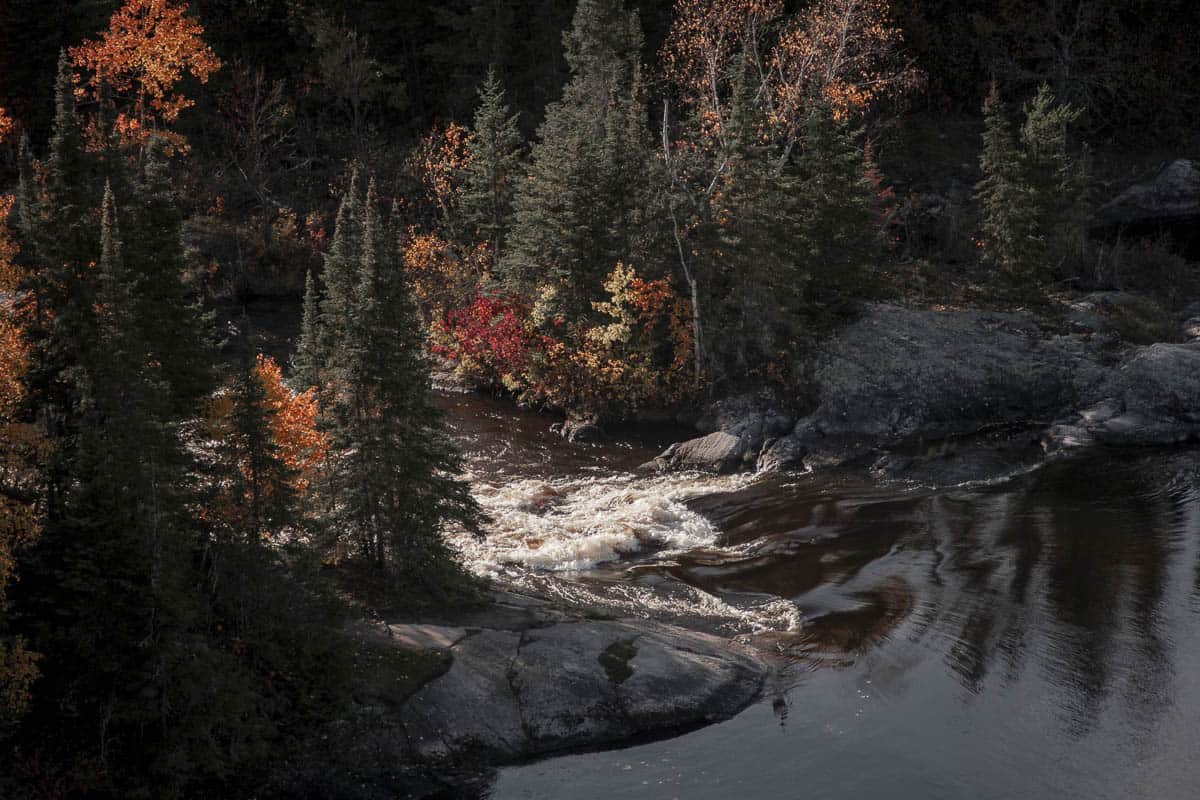 One of the highlights of Nopiming Provincial Park is Tulabi Falls, one of the most photographed waterfalls in the province. There's also a fantastic campground at Tulabi Falls; small but mighty, the basic campground is the perfect place to unwind for a few days in nature. Call us biased, but we believe that Nopiming Provincial Park is one of the most beautiful parks in all of Canada.
Stephenfield Provincial Park
One of our top picks for families, Stephenfield Provincial Park is found on the Boyne River in Southern Manitoba, about an hour's drive from Winnipeg. There's an excellent reservoir where you'll find a small sandy beach, while the water itself is ideal for stand-up paddleboarding, canoeing, kayaking, and boating. There are also some easy hiking trails that are known for birdwatching, while the large campground is ideal for active kids who love being near the water. Enjoy the playgrounds, basketball nets, baseball diamond, picnic tables, and so much more.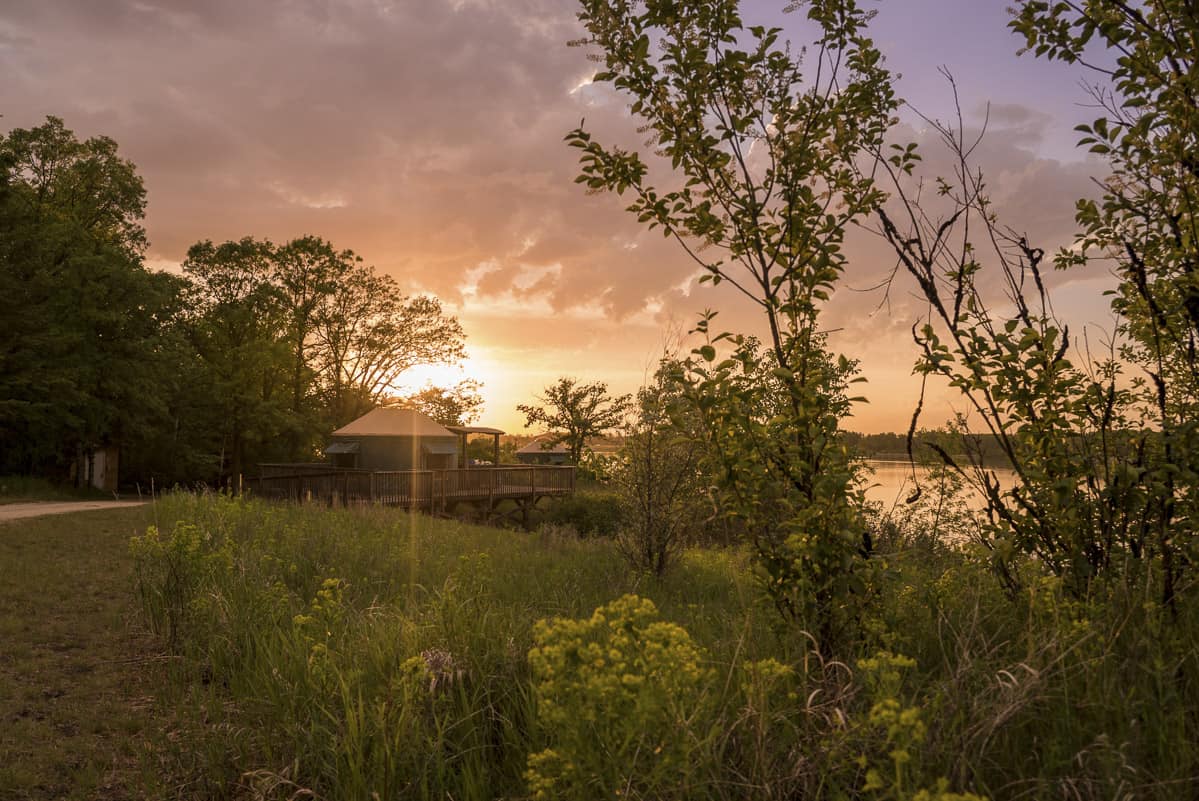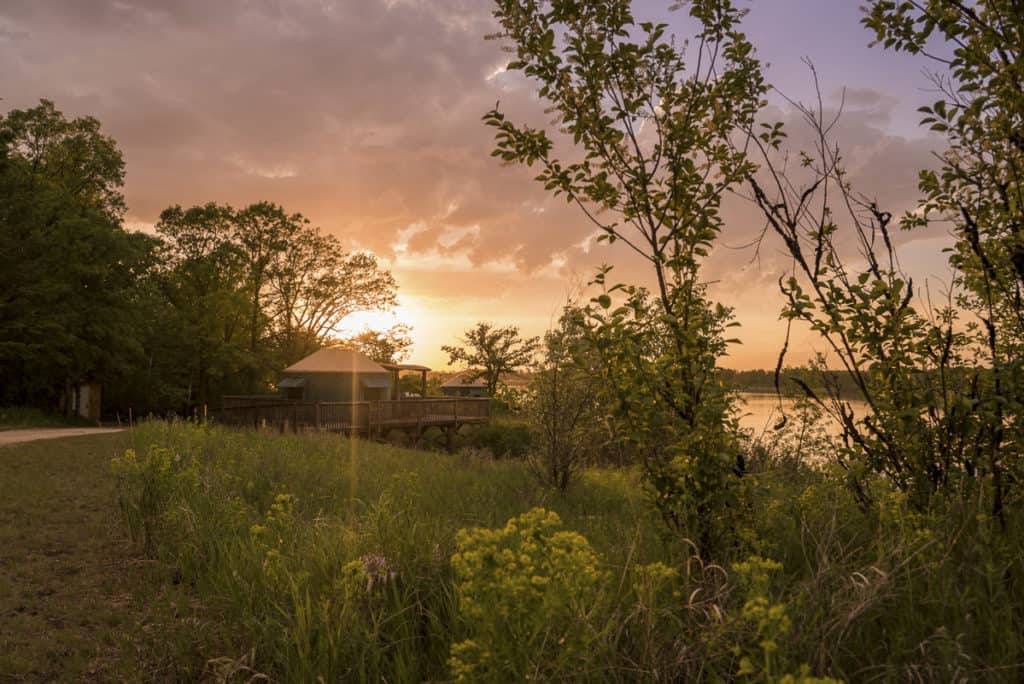 Also available are six yurts for rent, some of which are dog-friendly. Our tip? Even if they appear to be booked up, check regularly, as there are often cancellations. There's nothing like waking up to a beautiful Manitoba sunrise overlooking the water in your own yurt.
Clearwater Lake Provincial Park
Found about a half hour's drive from The Pas, Clearwater Lake Provincial Park is one of our top picks for provincial parks in Northern Manitoba. Aptly named, the lake is so clear that you can still see the bottom at a depth of 11 metres (which is why it is one of our choices for best Manitoba lakes).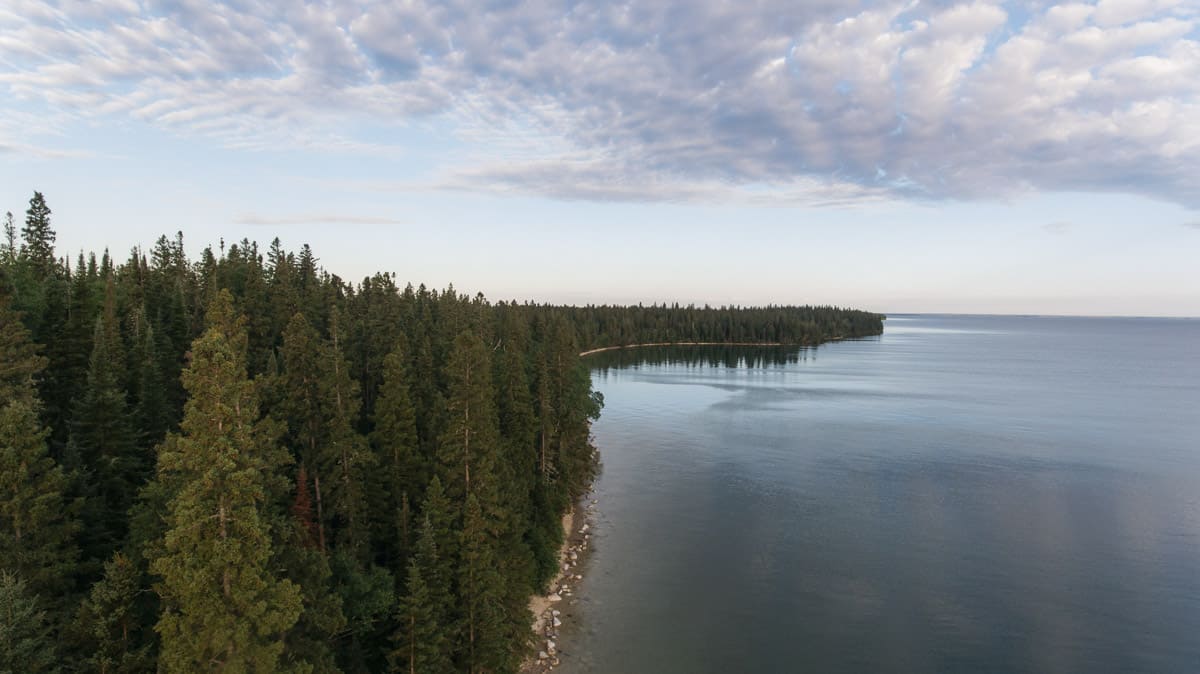 Anglers will love this spot, as it's known for its amazing trophy fishing; expect to catch lake trout, northern pike, and whitefish. There are also basic and electric campsites at Campers Cove, while there are walk-in tent sites at Pioneer Bay. Surrounded by long sandy beaches, fields of wildflowers, and vast forests, this is one of the best places in Manitoba to escape the hustle and bustle of city life and immerse yourself in nature.
With tons of hiking, canoeing, swimming, fishing, and camping options, if you have the chance to visit Clearwater Lake, we highly recommend it.
Trappist Monastery Provincial Park
Found along the La Salle River in southern Winnipeg, Trappist Monastery Provincial Park is a lovely spot to spend a few hours if you're in the city but want to escape into nature for a while. Wander around the ruins of the monastery Our Lady of the Prairies; established in 1892, Trappist monks lived here until relocating in 1978. Fire destroyed much of the building a few years later, but today the ruins are maintained, making them the perfect place for a bit of exploration (and photography).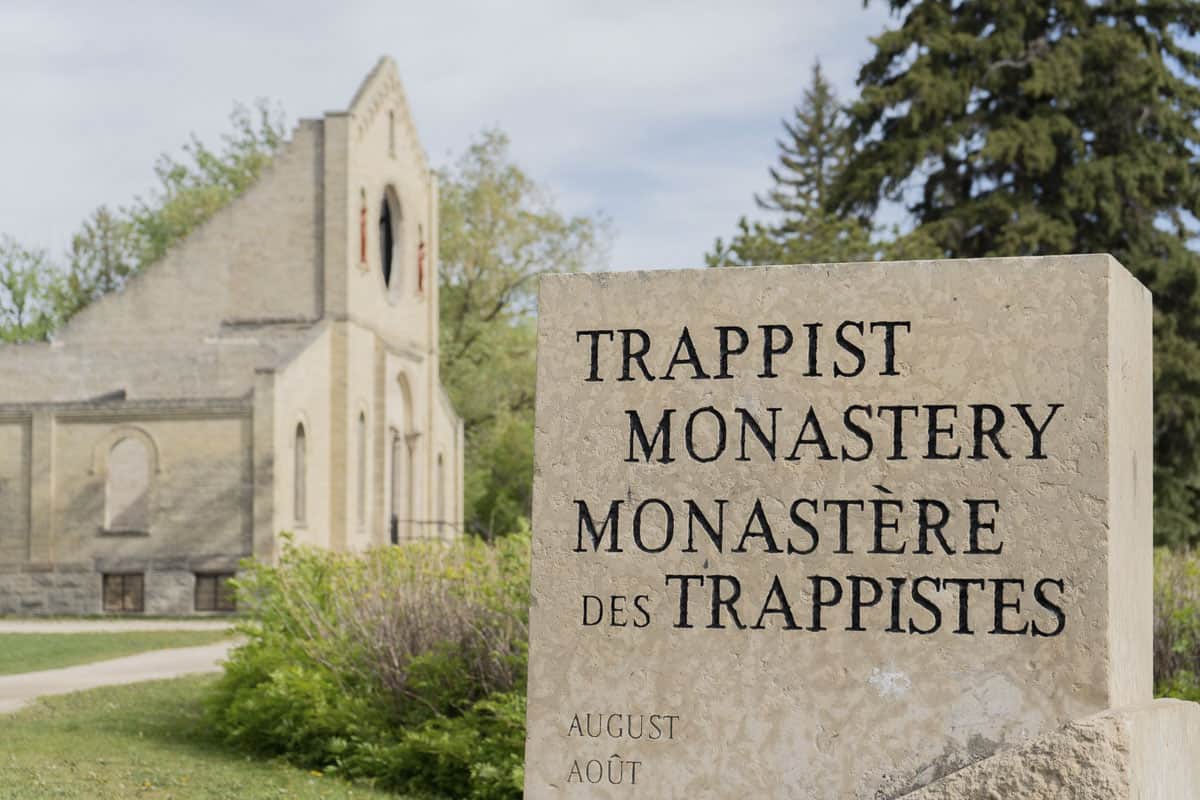 In summer, bring a picnic to eat along the river or try to catch one of the presentations of Shakespeare in the Ruins. There are some small paths for walking and birdwatching, but the main reason to visit is just to enjoy the peacefulness and beauty of the park.
Grand Beach Provincial Park
One of the most popular beaches in Manitoba, Grand Beach attracts tens of thousands of people every year. And for good reason… with incredibly soft white sand, over 3 kilometres of beach, and shallow water for wading, the beach is the perfect place for lazing the day away. Add some excellent hiking trails, tons of amenities and concession stands, and a lively campground, and Grand Beach Provincial Park is known across the province as being a fantastic place for families to enjoy hot summer days.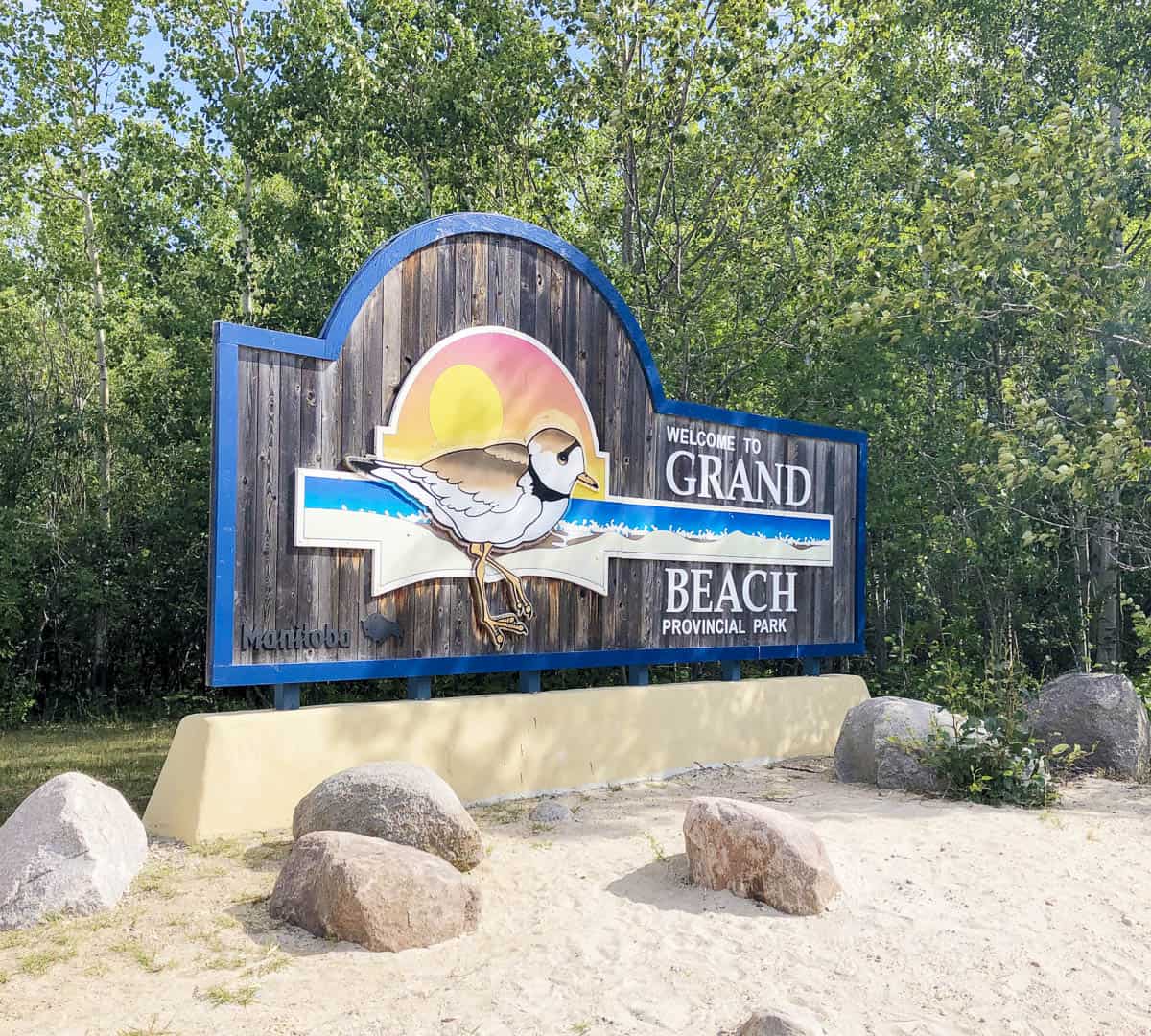 Only about an hour's drive north of Winnipeg, it's also a great base to explore the rest of the "Beaches of 59"; Patricia Beach Provincial Park is nearby, as is Beaconia Beach, Sunset Beach, Lester Beach, and plenty more for you to discover, all along Highway 59. Whether you're after a week's holiday or just a beach day out, Grand Beach Provincial Park is a terrific choice.
Pembina Valley Provincial Park
Found approximately two hours southwest of Winnipeg, all the way near the American border, Pembina Valley Provincial Park is an excellent option if you're coming from Morden, Winkler, or Carman. And while many people think of Manitoba as being filled with flat, prairie landscapes, Pembina Valley proves there's so much more to the province. With rolling hills covered in trees and a beautiful valley that stretches out as far as the eye can see, Pembina Valley offers some of the best views in all of Manitoba.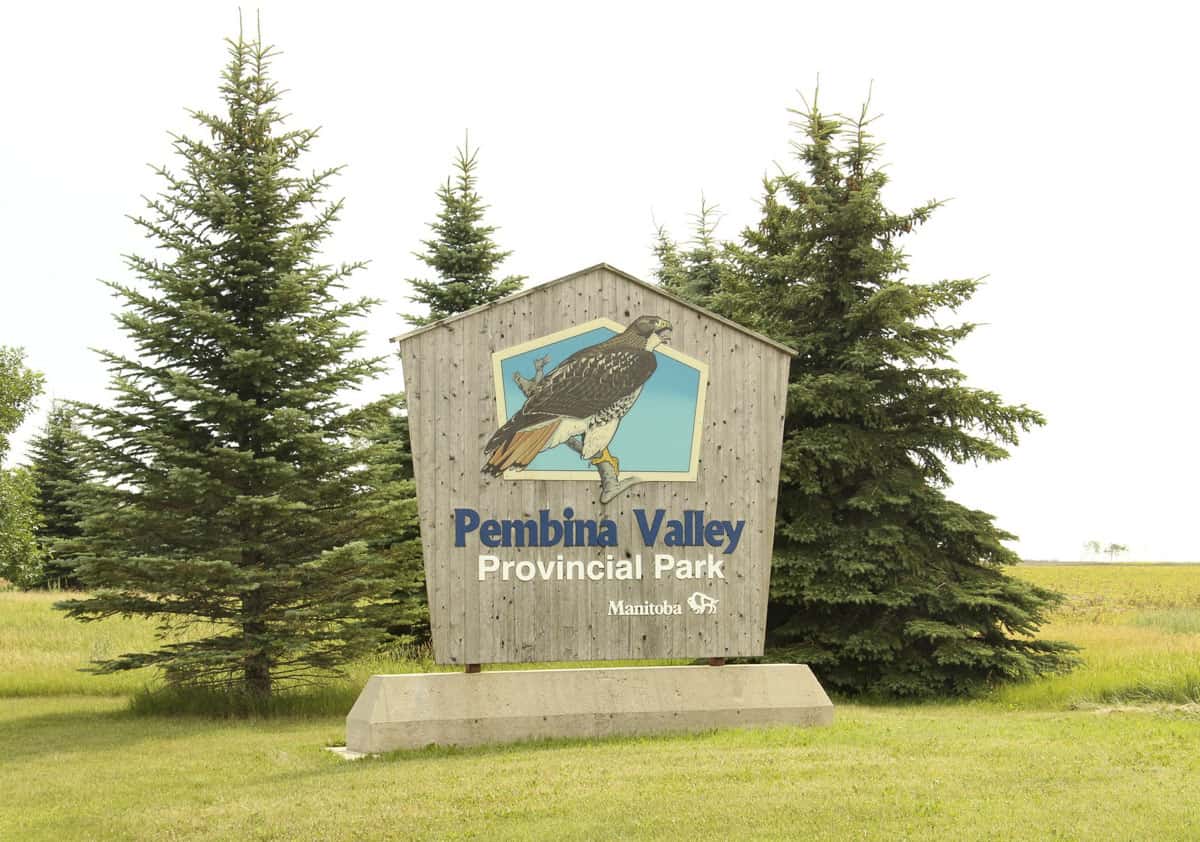 Head to Pembina Valley Provincial Park for tons of hiking trails; with seven trails to choose from in the park of varying difficulties and lengths, you're guaranteed to find the perfect trail for you. There's also fantastic birdwatching and camping, making Pembina Valley a peaceful retreat.
Asessippi Provincial Park
Asessippi Provincial Park is one of our favourite parks for the winter months, mainly because it has some of the best downhill skiing and snowboarding in Manitoba at the Asessippi Ski Resort! Found in Western Manitoba, near the Saskatchewan border, Asessippi has 26 runs, two terrain parks, and an area designated solely for beginners. There's also a tubing park, snowshoeing options, and snow bikes available for rent.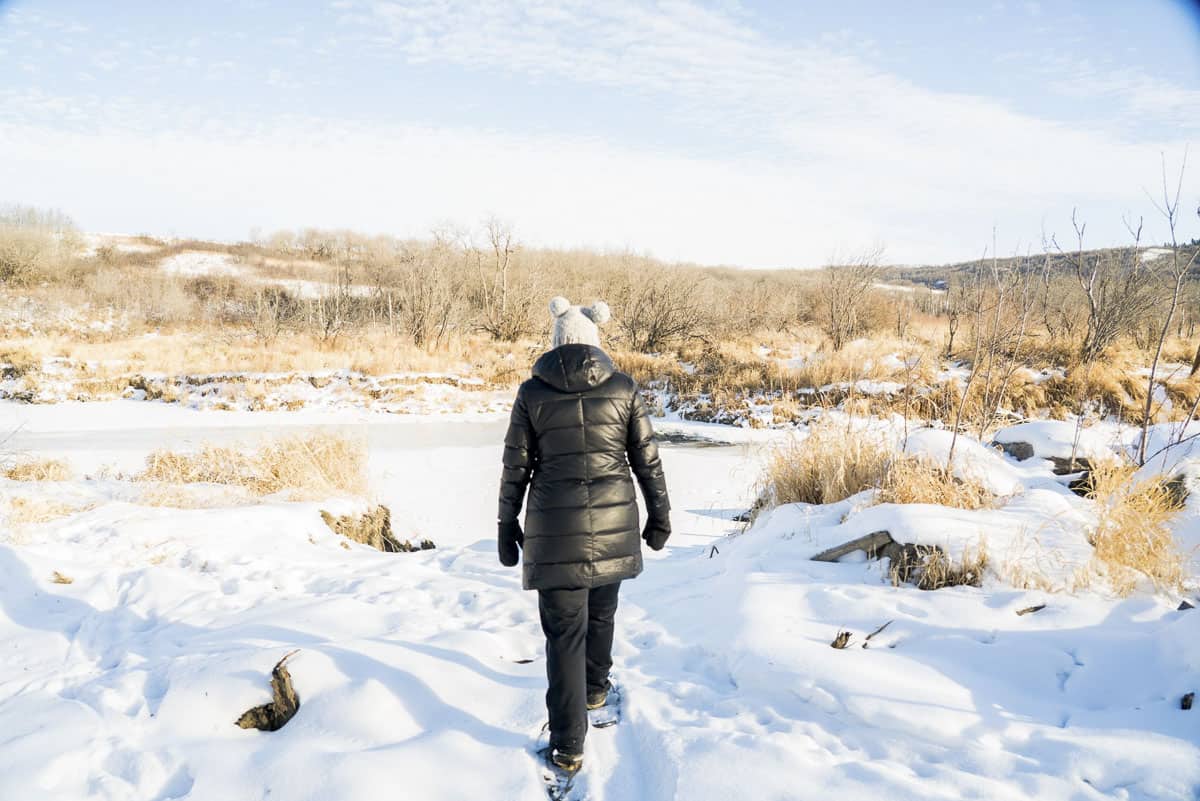 But the fun doesn't stop once the weather warms up. With lots of camping options, there's plenty to keep you busy. Enjoy the manmade Lake of the Prairies for water activities, hike through the surrounding aspen forests, or take your mountain bike out for a spin. It's no wonder Asessippi touts itself as the "playground of the prairies".
Wekusko Falls Provincial Park
Head up north to stunning Wekusko Falls Provincial Park. Found two hours east of Flin Flon or two hours southwest of Thompson, Wekusko is remote enough that you can sometimes feel as though you have the park to yourself. Take in the jaw-dropping beauty of the falls along Grass River, where the water plunges nearly 12 metres through thunderous rapids. Even more spectacular?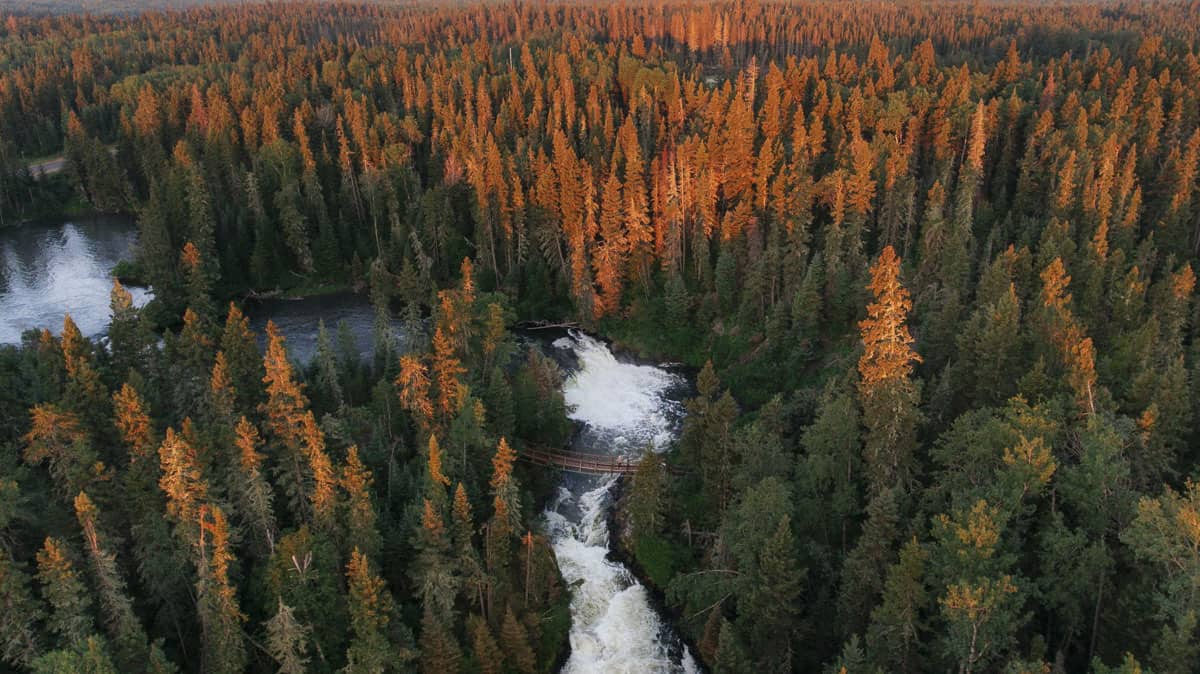 The park's campground overlooks the river, so you're never too far from the action. Once a part of the fur trade route that shaped Manitoba's early economy, the region is known for its amazing canoe and portage routes; wildlife enthusiasts will love the adventure of canoeing and navigating through these challenging but magnificent landscapes.
There is also a series of walking and hiking trails through the park, including suspension bridges that take you right over the falls. If you're looking for adventure in Manitoba, look no further than Wekusko Falls.
Spruce Woods Provincial Park
Head to Spruce Woods Provincial Park in Western Manitoba for one of the most unique landscapes in the province. You might forget where you are when you see the cacti and sand dunes! That's right, Spruce Woods is home to Spirit Sands, an amazing place to explore for a day or two. Take the Spirit Sands hike in combination with Devils Punch Bowl, a beautifully blue oasis of water that's surrounded by tall spruce trees. It's easy to forget you're in the middle of the Canadian prairies when you're walking through Spruce Woods Provincial Park!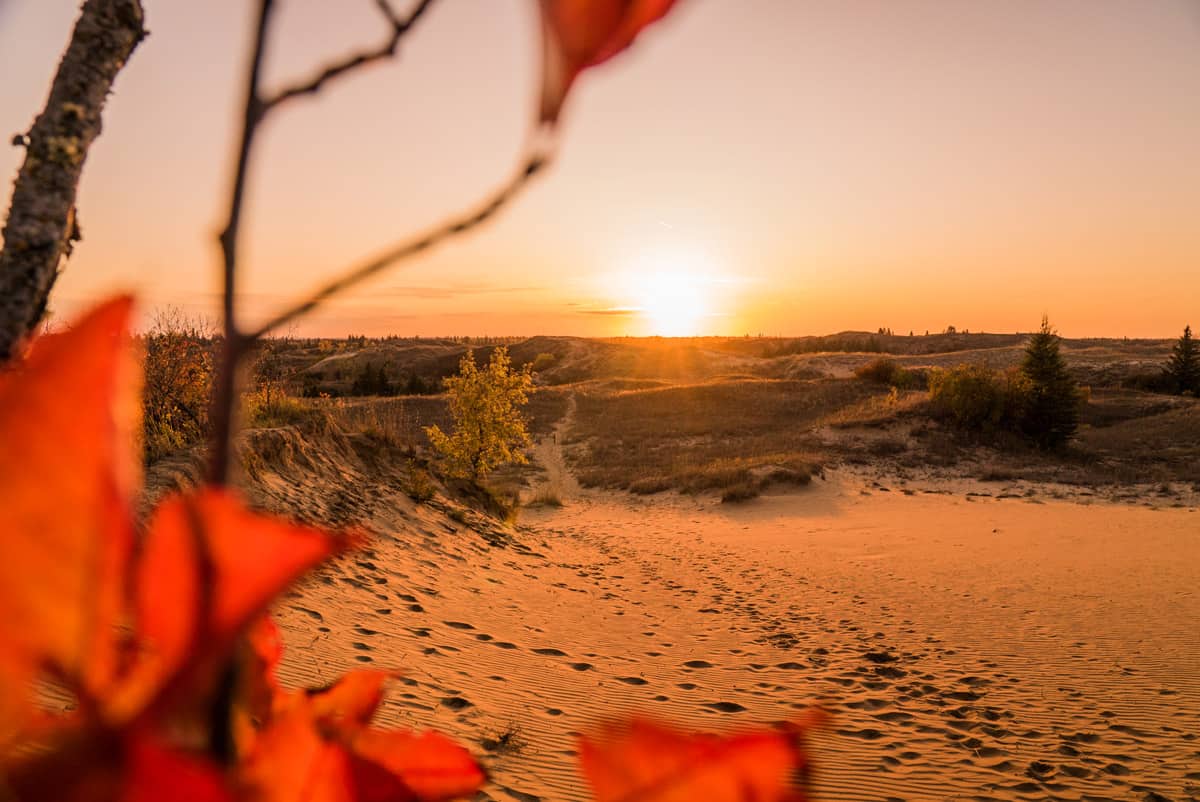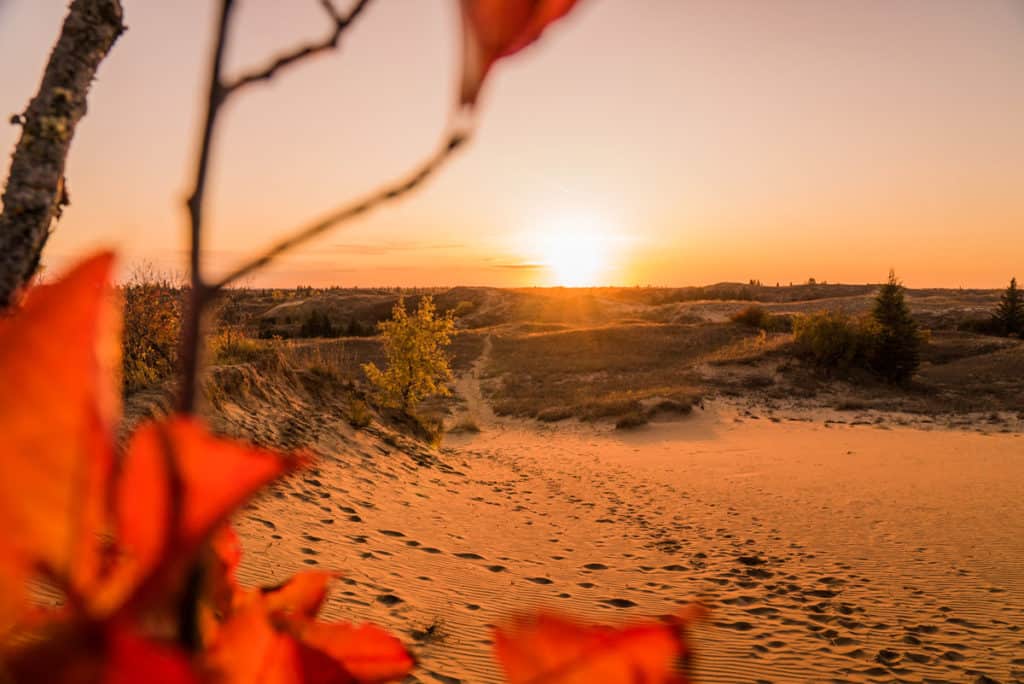 Stay at the excellent Kiche Manitou campground, one of the coolest Manitoba campgrounds. There's even an equestrian campground for those who want to experience the park on horseback. Whether you're visiting Spruce Woods for a day trip or for a longer vacation, we're sure you'll be impressed with the contrasting landscapes and photo-worthy sights.
Duck Mountain Provincial Park
There's a lot to keep you busy in Duck Mountain Provincial Park, and we suggest planning to spend at least a few days to a week in order to see it all! Found just south of Swan River in Western Manitoba, Duck Mountain is home to Baldy Mountain, the province's highest peak, as well as the absolutely stunning Blue Lakes.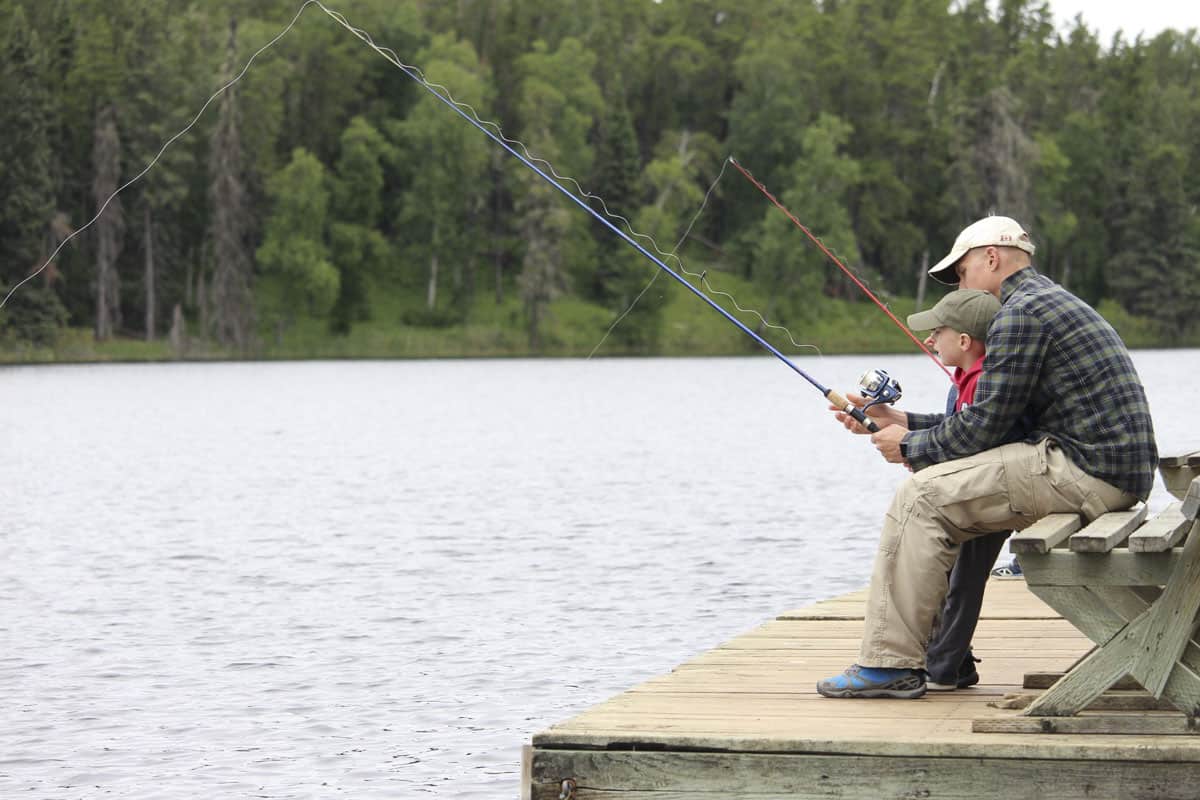 Considered one of the best hiking trails in Manitoba, the Blue Lakes Trail takes you through lush forests along the shorelines of the East and West Blue Lakes, where the bright turquoise colour of the water will astound you. Fishing in the park is fantastic, with dozens of lakes to choose from and the possibility of catching trout, splake, walleye, perch, and northern pike.
Stay at one of the campgrounds in the park for a chance to be close to nature, or rent one of the cabins at the lovely Wellman Lake Lodge, where there's a small beach, mini-golf, and a fabulous restaurant. With seemingly unlimited forests, lakes, meadows, and wetlands to discover, as well as an incredible array of wildlife to spot, it's no wonder that Duck Mountain is considered one of Manitoba's best provincial parks
Pinawa Dam Provincial Park
About an hour and a half drive east of Winnipeg, Pinawa Dam Provincial Park is a terrific choice for a day trip. Pack a picnic and some sunscreen and spend the day wandering along the Winnipeg River, taking in the sights of the huge dam and rushing waters. The first hydroelectric generating system in the province, the dam shut down in 1951. Today, it makes for a great backdrop to the available hiking trails and picnic areas. There's also excellent fishing in the area, and you can expect to find walleye, northern pike, catfish, and smallmouth bass.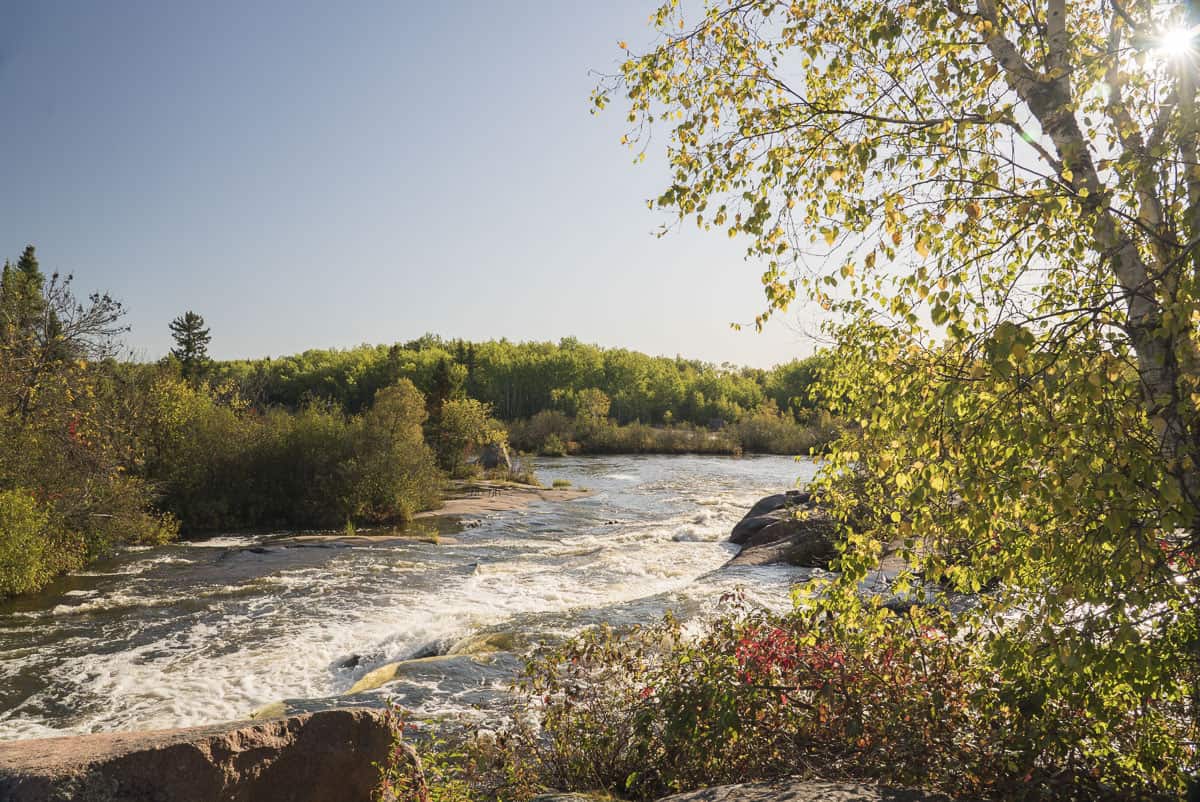 Don't miss the nearby attractions of the park, including the Pinawa Suspension Bridge and the opportunity to go tubing on the Pinawa Channel. All in all, a trip to Pinawa is perfect for a family's day out… we promise that kids and adults alike will find something to love in the park!
Hecla-Grindstone Provincial Park
One of the most beautiful provincial parks in Manitoba, Hecla-Grindstone is an incredible spot for a long weekend, a family holiday, or a romantic trip for two. A series of islands between the east and west shores of Lake Winnipeg and only an hour's drive north of Gimli, the park is often described as one of the province's best natural playgrounds. With pebbled shorelines, plenty of marshland, and tons of things to do, the park has a reputation for attracting visitors all year round. Stay in a cabin rental, a campsite, or the renowned Lakeview Hecla Resort, where you can enjoy multiple restaurants, pools, and a spa. There's also a golf course and a small village to explore in Hecla.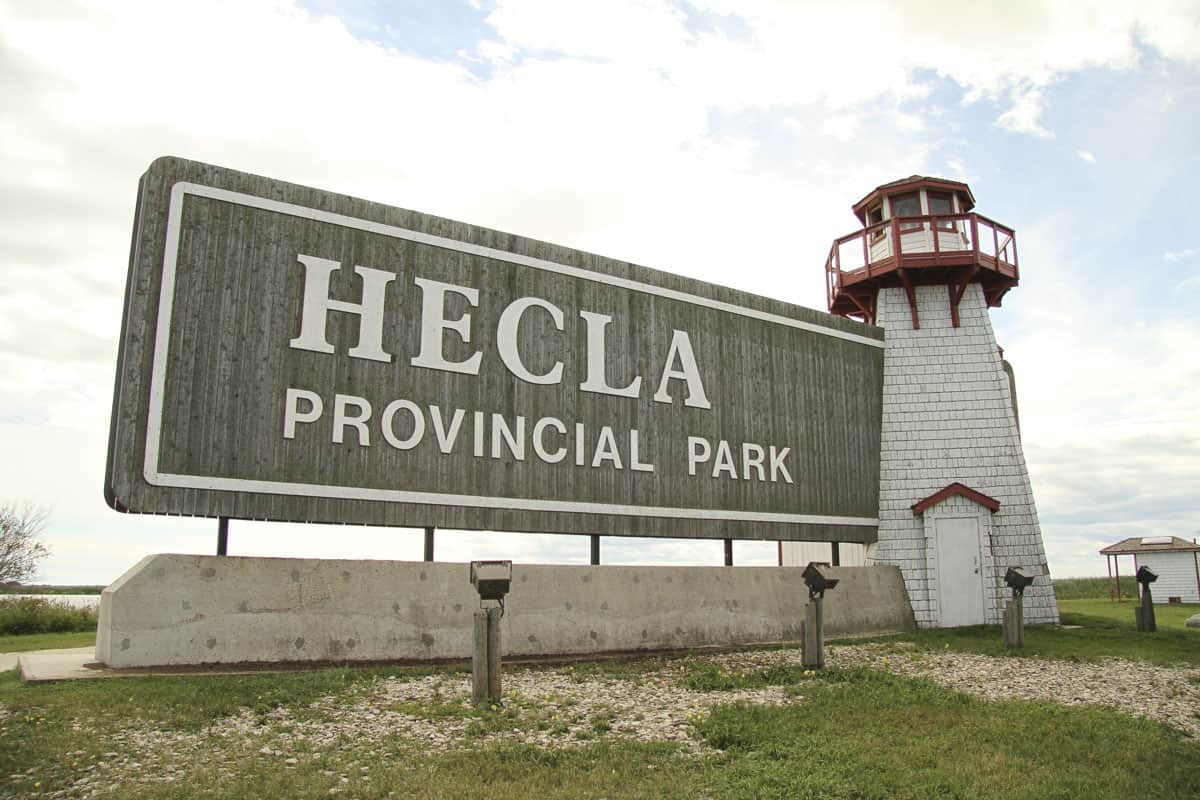 No matter what you choose to do in Hecla-Grindstone, make sure to walk the Gull Harbour Lighthouse Trail, where you can take in magnificent views of the lighthouse over Lake Winnipeg. With a unique blend of Icelandic, Anishinabe, and Ukrainian cultures and histories to learn from during your stay, Hecla-Grindstone Provincial Park is a must-visit when you're in Manitoba.
Atikaki Provincial Park
Atikaki, found in Eastern Manitoba, is not for the novice adventurer! One of the most remote parks in all of Manitoba, there is no direct road access to Atikaki Provincial Park. This means that you must fly or canoe in; many people choose to arrange flights through private air charters, lodges, or outdoor outfitters in the area, or you can canoe in from Wallace Lake. But the effort it takes to enter the park is well worth it… there are very few parks where you can feel as isolated and independent as you feel here. In other words, if you're looking for serenity and a slice of nature all to yourself, you'll definitely find it in Atikaki.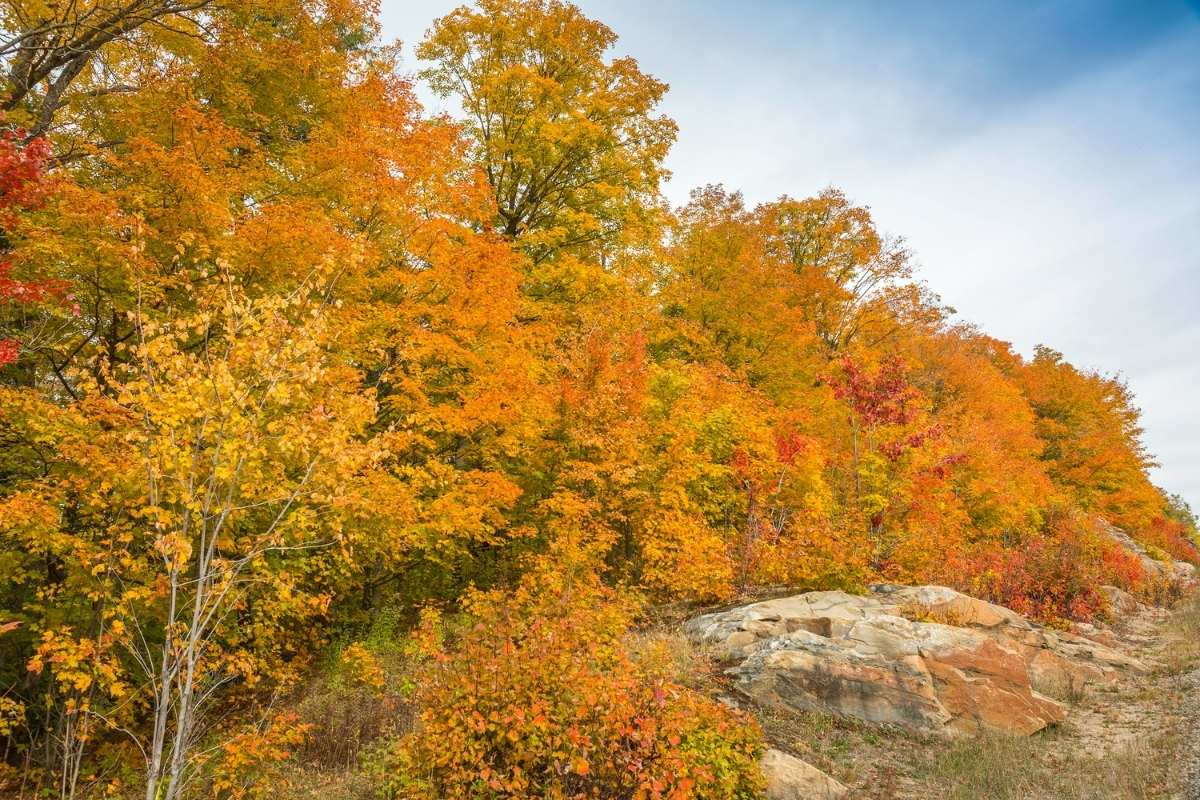 While there are no official provincial campgrounds, there are existing campsites marked by fire rings. Explore the magnificent Canadian Shield as you navigate forests and waterways, and keep your eyes peeled for rock paintings that symbolize the rich history of the area. If you're lucky, you might spot some of the wildlife in the park, notably the woodland caribou. While you should be very familiar with backcountry camping and wilderness survival to spend time in Atikaki, those who visit will find themselves wanting to return again and again.
Beaudry Provincial Park
A provincial park since 1974, Beaudry is another great option for parks near Winnipeg. With nearly a thousand hectares of land designated as a protected area, Beaudry Provincial Park is found just outside of Headingly, to the west of Winnipeg. Wander through the quiet forest trails and admire the tall grass prairies as you follow the Assiniboine River through the trees. Surrounded by basswood, cottonwood, and maples, don't be surprised if you spot a white-tailed deer, owl, muskrat, beaver, fox, or raccoon!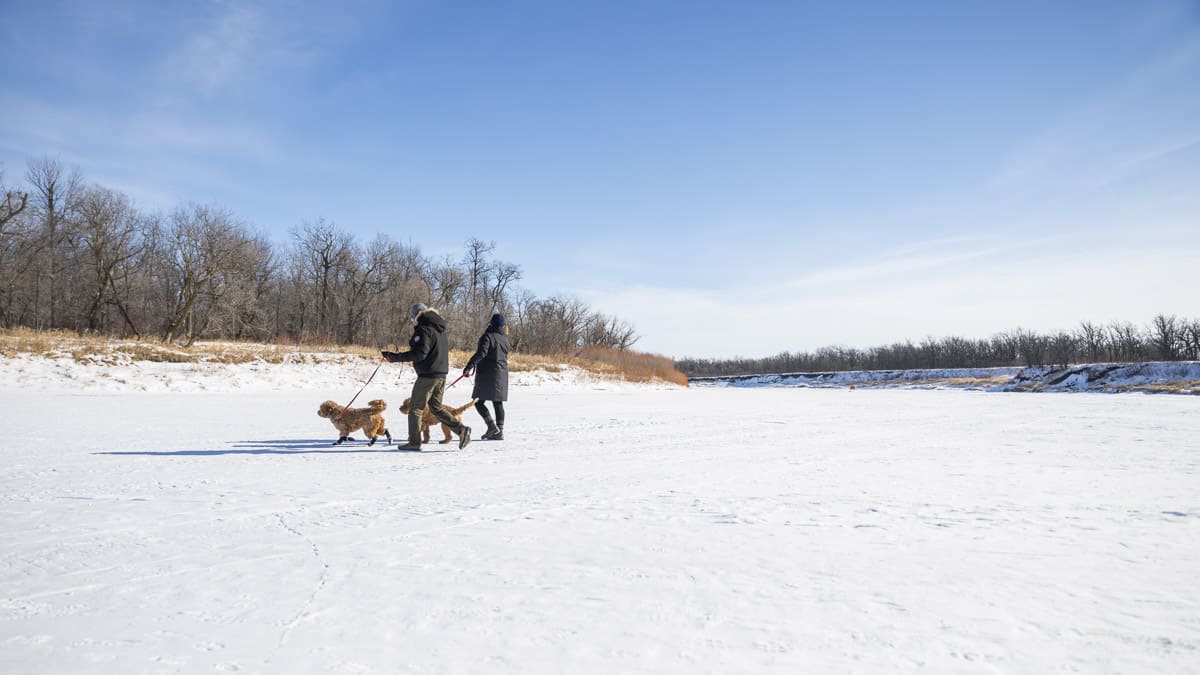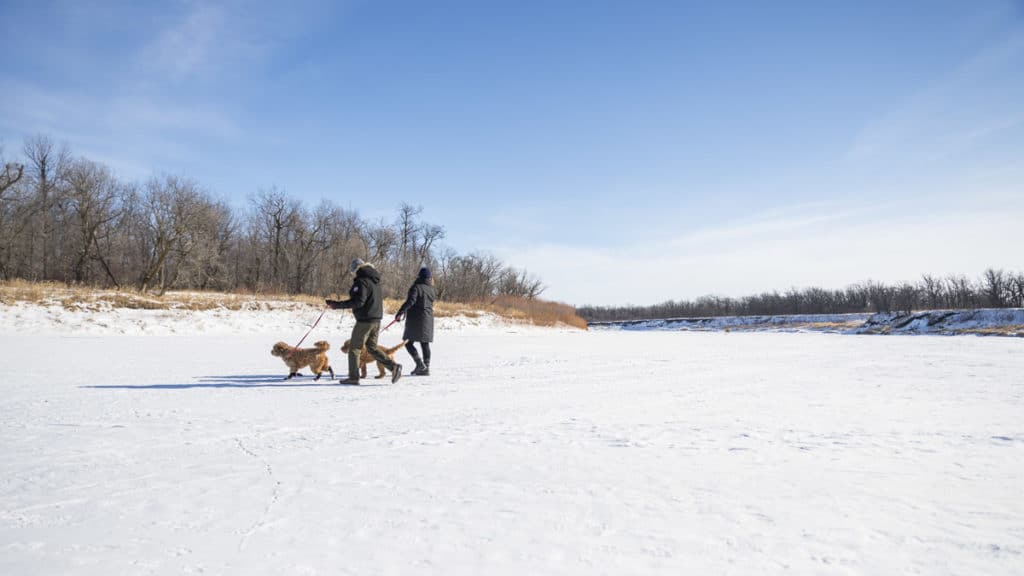 Canoeing and kayaking down the winding Assiniboine is also very popular in Beaudry Provincial Park, making it an excellent choice for a day trip from Winnipeg. If you're eager for a quick and relaxing getaway from the big city, we highly recommend Beaudry Provincial Park to make you feel connected to nature.
Saint Ambroise Beach Provincial Park
Located just over an hour northwest of Winnipeg and about forty minutes northeast of Portage la Prairie, Saint Ambroise Beach Provincial Park is a fantastic spot for families and for avid birdwatchers. Situated on the southern shores of Lake Manitoba, this provincial park has been open in Manitoba since 1961. Because of its unique location – on the lake, yet surrounded by swampland and marsh – it makes it a haven for birds in the province, including geese, warblers, and pelicans in early spring, as well as catbirds, American goldfinches, yellow-headed blackbirds, and even the endangered piping plover. It also has a beautiful sandy beach with many sandbars and shallow water, perfect for families with little ones.
Relaxing, beautiful, and serene, we consider St. Ambroise Beach Provincial Park to be a bit of a hidden gem in the province, as well as one of Manitoba's best provincial parks. Want to camp in St. Ambroise? Check out Surfside Beach Campground, as they're the ones who operate this park.
If you're looking to explore this beautiful province to its fullest, don't miss out on our choices for the 9 best Manitoba road trips!
Don't forget to print off the FREE Road Trip Manitoba bingo cards before you travel to amp up the fun of any road trip!