Disclaimer: This page may contain affiliate links. Please review our full Terms and Conditions for more information and our Privacy Policy. Note that any pricing, operating hours, or other such information provided below may have changed since initial publication.
Compiled by the Road Trip Manitoba team
Last updated on May 28, 2023
What's one of our favourite activities in Manitoba? Camping, of course! Luckily, there are many amazing Manitoba campgrounds, and many of our provincial parks have great resources to make sure your camping trip goes smoothly.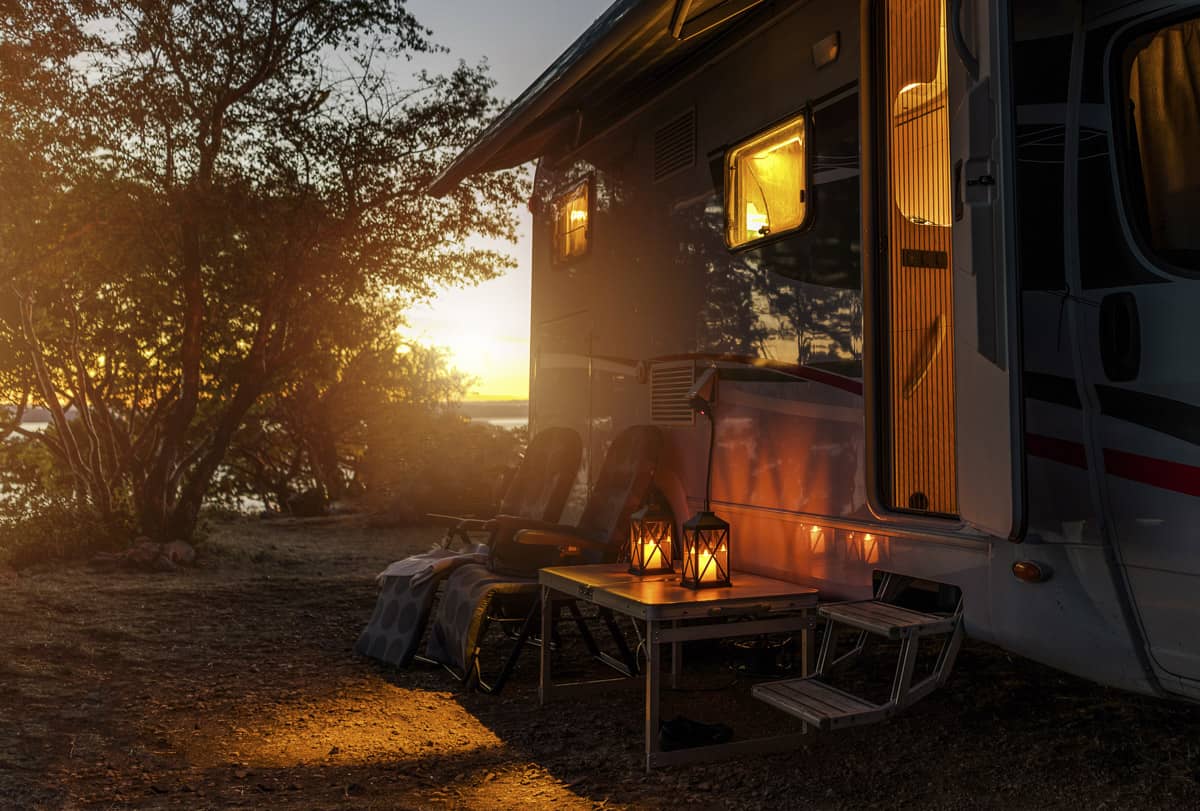 Whether you're after a camping spot near a lake, a forest, a waterfall, a beach, or even some sand dunes, there's a campground in Manitoba for you. Curious to see which campgrounds have which amenities? Head to the Parks Reservation Service through Manitoba Parks for more. We always recommend reserving your Manitoba camping spot well in advance of your camping trip.
Without further ado…
Land Acknowledgments
Manitoba is made up of Treaty 1, 2, 3, 4, and 5 Territory, as well as communities that are signatories to Treaty 6 and Treaty 10. Manitoba is home to the original lands of the Anishinaabe, Anish-Ininiwak, Dakota, Dene, Ininiwak, and Nehethowuk peoples, as well as the homeland of the Métis peoples.
Our Favourite Manitoba Campgrounds
Paint Lake Campground
We're starting this list off with a bang: Paint Lake Campground is one of our favourite spots for camping in Manitoba! With 86 campsites and 6 yurts to choose from, this Northern Manitoba campground is perfect for nature and outdoors enthusiasts. Base yourself in Paint Lake Provincial Park to explore the beauty of the park and the surrounding area; Pisew Falls is a short drive away, or you can head into Thompson for restaurants and shopping. We consider it one of the most beautiful provincial parks in Manitoba.
The park itself, however, is home to multiple islands on the lake, hiking trails, canoeing and kayaking, fishing, and so much more. Choose from basic or electrically serviced sites, or if you need a break from the tent, head to Paint Lake Lodge for a cabin stay. Either way, we know that you'll fall just as much in love with Paint Lake as we have.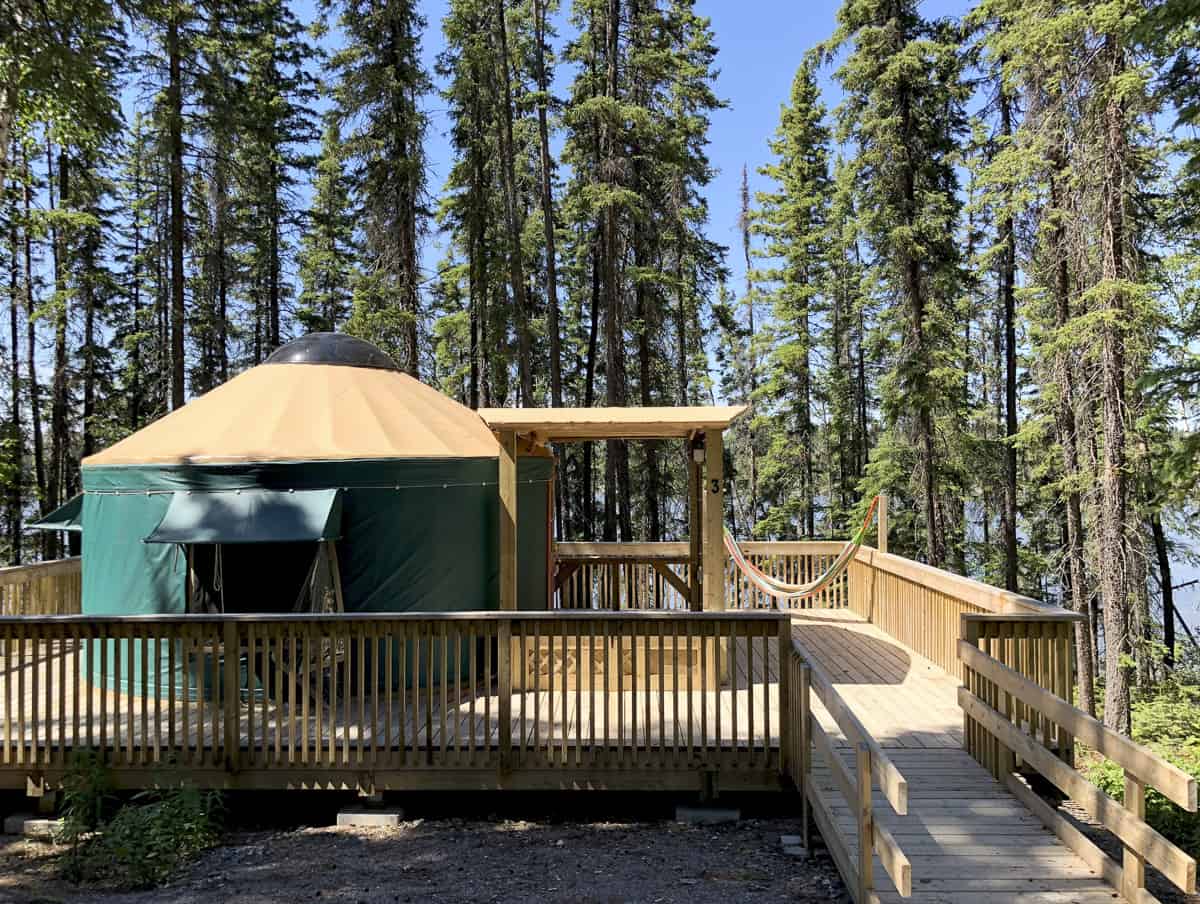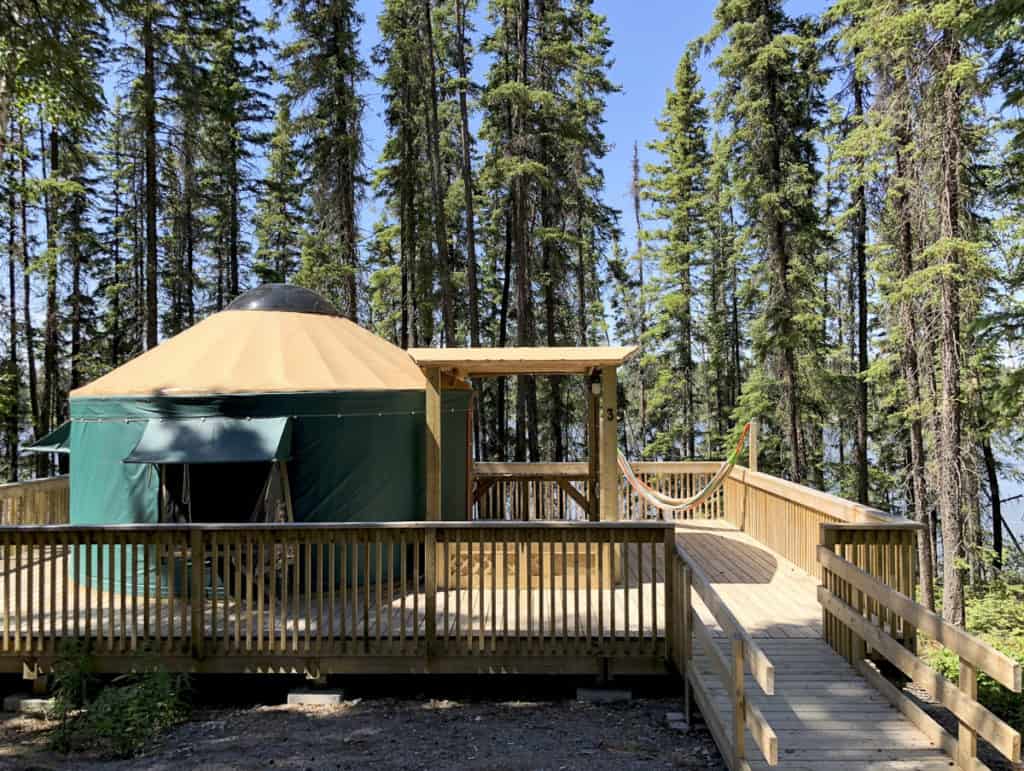 West Hawk Lake Campground
We couldn't write a list of the best Manitoba campgrounds without including West Hawk Lake! Head to Manitoba's deepest lake – made possible by a crater that was created from a meteorite millions of years ago – for excellent scuba diving, water skiing, tubing, canoeing, kayaking, or just relaxing on the shore. There are also tennis courts available nearby, as well as the many hiking and biking trails of Whiteshell Provincial Park.
Choose from a variety of sites, including basic, electrical, water, and electrical, or full service; there are lots of modern washrooms, picnic areas, playgrounds, coin-operated showers, and a nearby boat launch for use by campers. Like all Manitoba campgrounds, West Hawk Lake fills up quickly every year; reservations are highly recommended.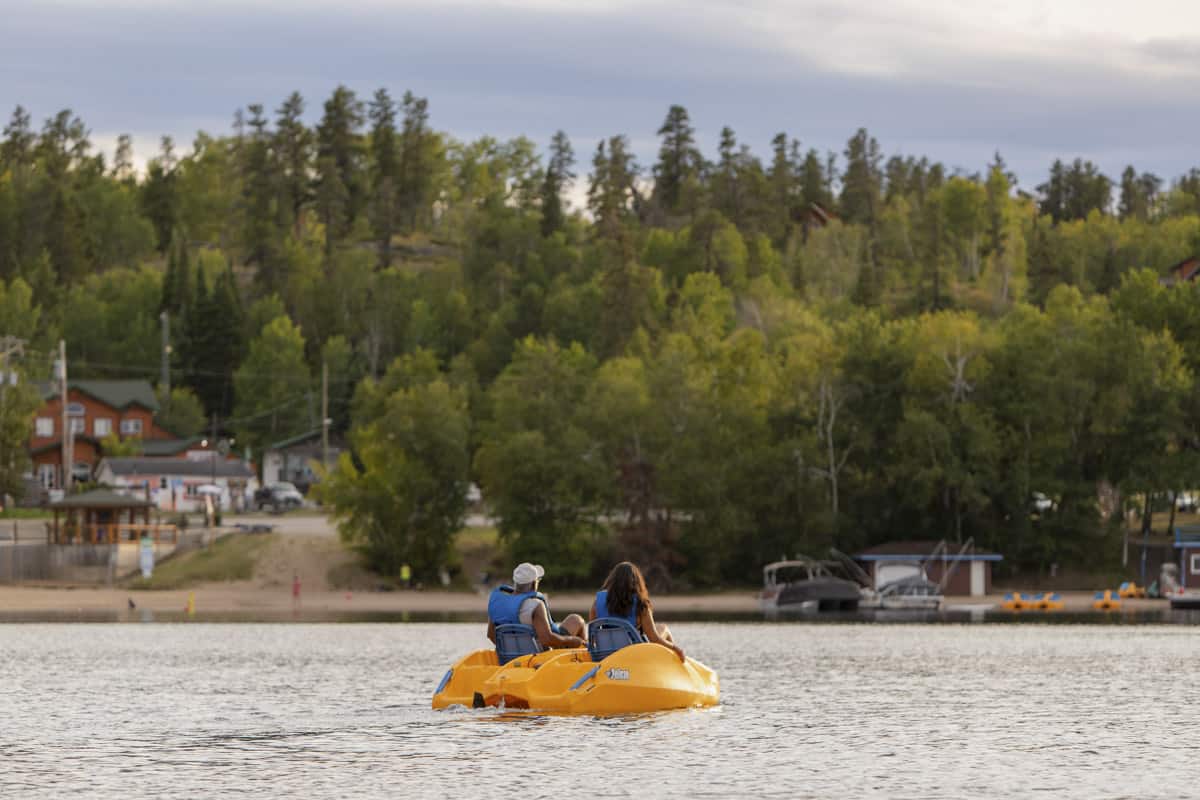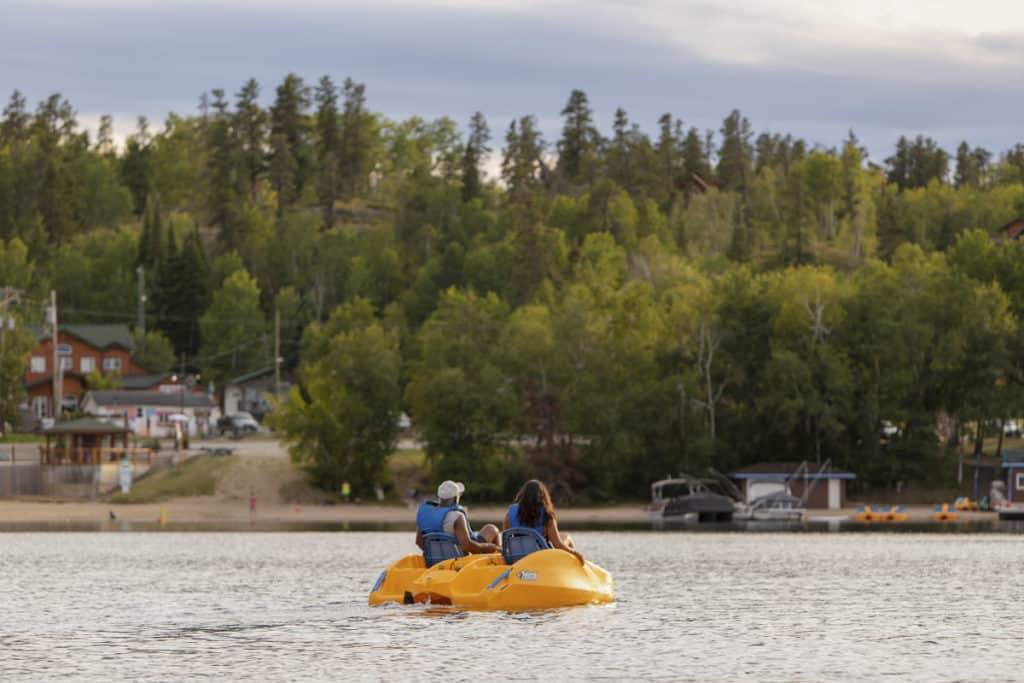 Birds Hill Campground
For camping near Winnipeg, Birds Hill is a terrific choice. Head to beautiful Birds Hill Park for aspen and oak forests, wide-open prairies, and a manmade lake and beach that attract many swimmers and sun-lovers every summer (one of our top picks for Manitoba beaches). Take advantage of the fantastic wildlife spotting as well as the many hiking, biking, and rollerblading trails (there are paved trails throughout the park).
With basic, electrical, and full-service sites available, there are plenty of spots to choose from. Camping does fill up quickly every summer, and always take note of the park's annual Winnipeg Folk Fest; camping during that weekend is available through the festival, as the park opens up to include many more campsites to accommodate all the festival-goers.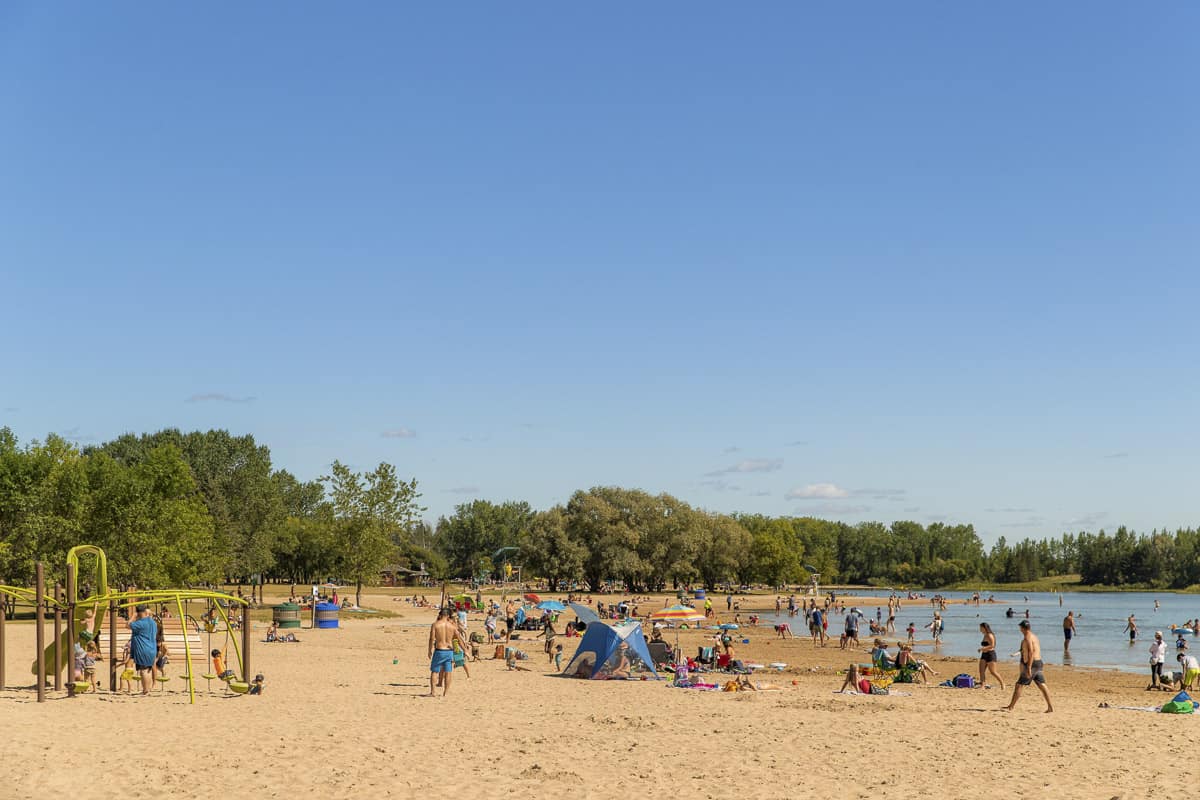 Blue Lakes Campground
We often rave about Blue Lakes on Road Trip Manitoba, and that's because it's one of our favourite spots in the province! Aptly named, the East and West Blue Lakes shine a brilliant turquoise every year, and camping lakeside makes for an excellent nature holiday. Head to Duck Mountain Provincial Park in Swan Valley for scuba diving, hiking, canoeing, and angling for Rainbow Trout or Splake, to name a few available activities.
There are a ton of campgrounds to choose from, all with access to modern washrooms, water supply, picnic shelters, playgrounds, and boat launches. There's also the Blue Lakes Resort nearby where there's gas, groceries, and firewood for sale. East Blue Lake is particularly beautiful for swimming, while the Blue Lakes Trail is one of our favourite Manitoba hiking trails. Duck Mountain Provincial Park is also home to Baldy Mountain, Manitoba's highest mountain at 832 metres above sea level.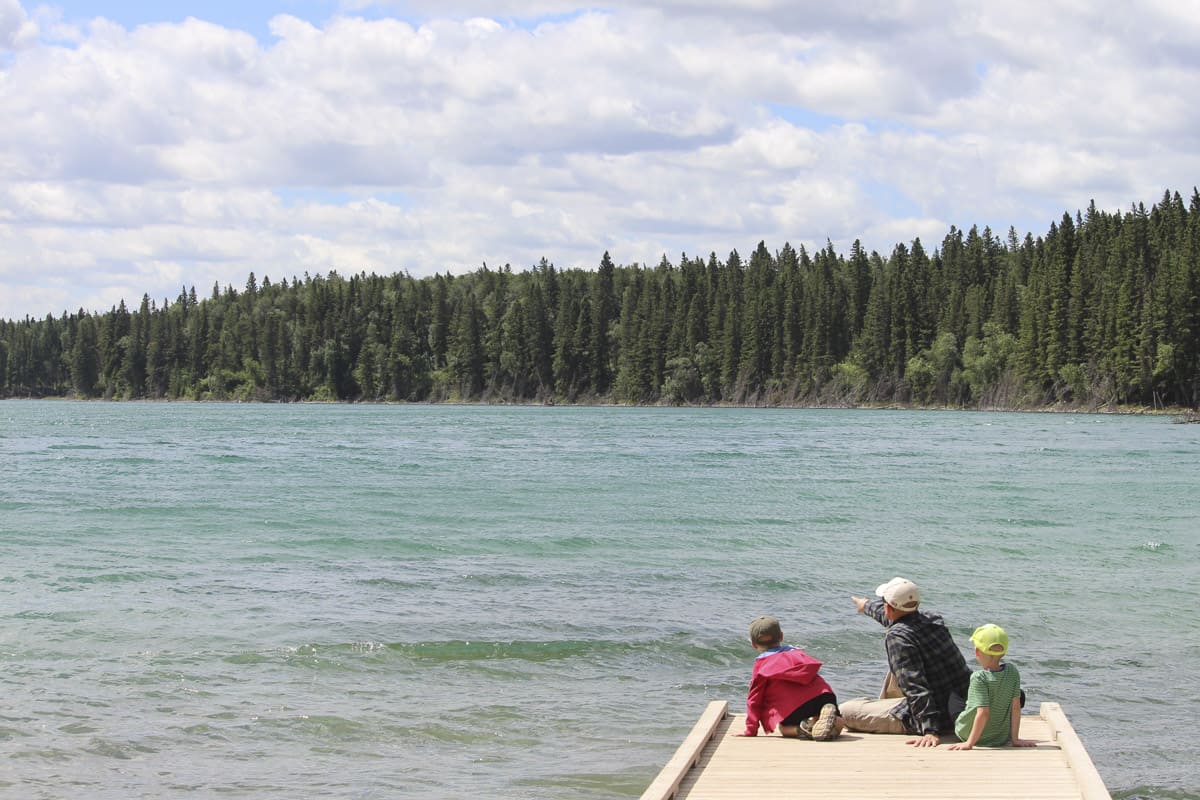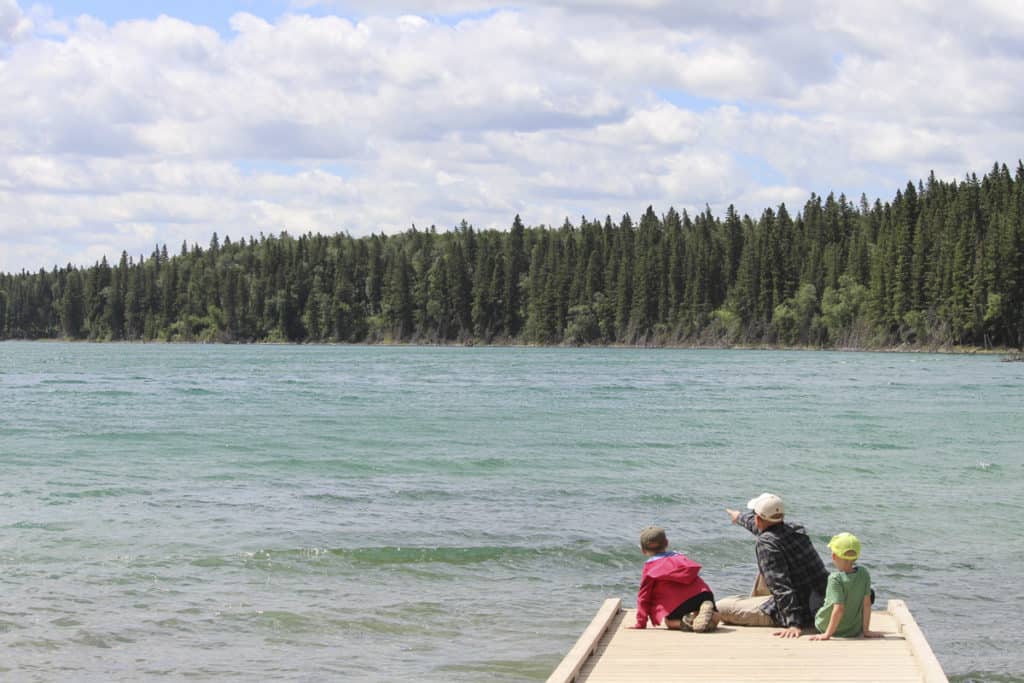 Wasagaming Campground
One of the most popular campgrounds in Manitoba, Wasagaming Campground in Riding Mountain National Park is home to 427 sites. With basic, electrical, and full-service sites, you're guaranteed to find a spot to camp that suits your needs. The campground is also minutes away from the main beach as well as restaurants, shops, a golf course, equipment rentals (including bicycles and canoes), horseback riding, tennis courts, and so much more. Keep your eyes peeled for the nightly communal fire circle in summer for even more family-friendly activities.
The biggest perk of staying at the Wasagaming Campground, however, is your accessibility to the rest of Riding Mountain National Park; with some of the best hiking trails in the province, as well as some of the most picturesque views in all of Canada, you may find yourself wanting to return here again and again.
We highly recommend booking in advance at this campground. Please note that you may need to pay park fees to enter Riding Mountain National Park; a provincial park pass won't cover your stay in the national park, but a Parks Canada Discovery Pass will.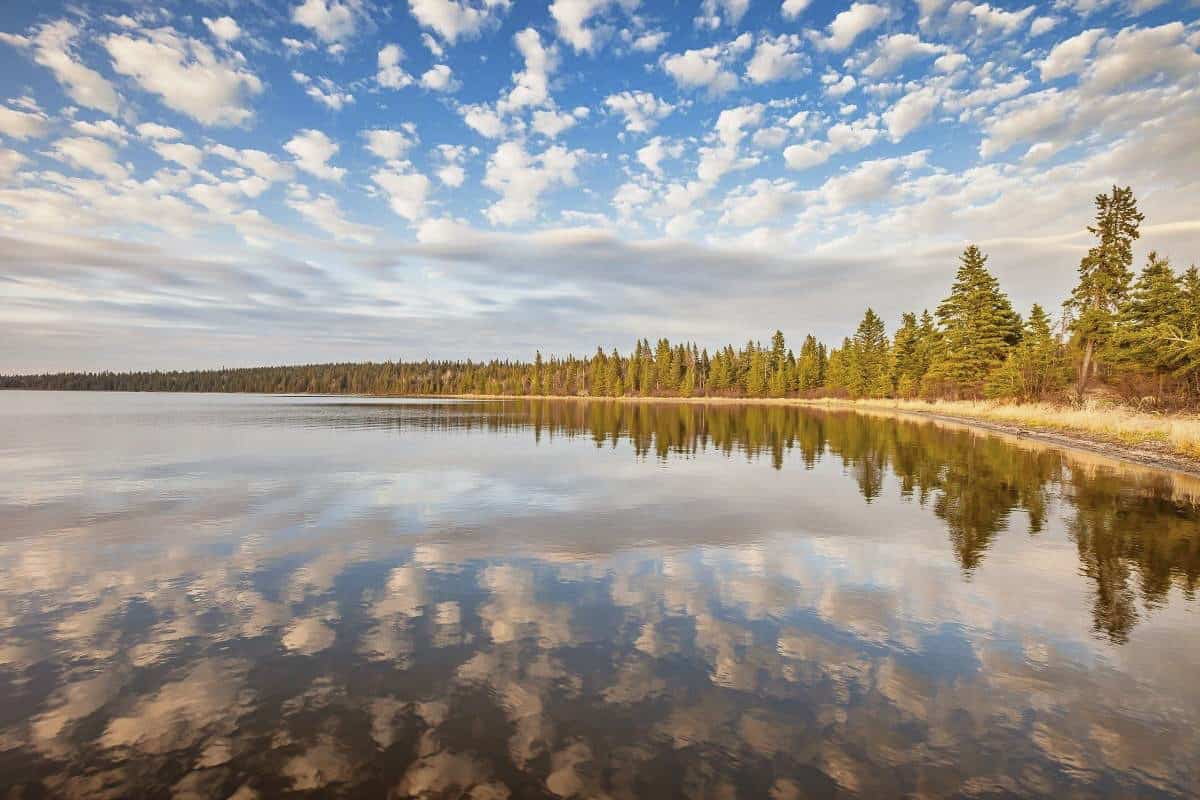 Hecla Gull Harbour Campground
Hecla Grindstone Provincial Park is one of the most well-known parks in Manitoba, and it's easy to see why… And Hecla Island is home to beautiful beaches, photogenic lighthouses, and plenty of activities to keep you busy.
Camp at the Gull Harbour Campground for a chance to explore all that this amazing island has to offer, including birdwatching in Grassy Narrows Marsh, a fine dining experience at the Lakeview Hecla Resort, a visit to Hecla Island Heritage Home Museum, water activities on Lake Winnipeg, or hiking on one of the many trails. The island has a unique blend of Icelandic, Anishinabe, and Ukrainian cultures and histories to learn from during your stay.
With dozens of campsites available, expect modern washrooms, a playground, and coin-operated showers to make your stay as pleasant as possible. There are also tennis courts, a boat dock (and boat rentals), and a golf course to keep you busy.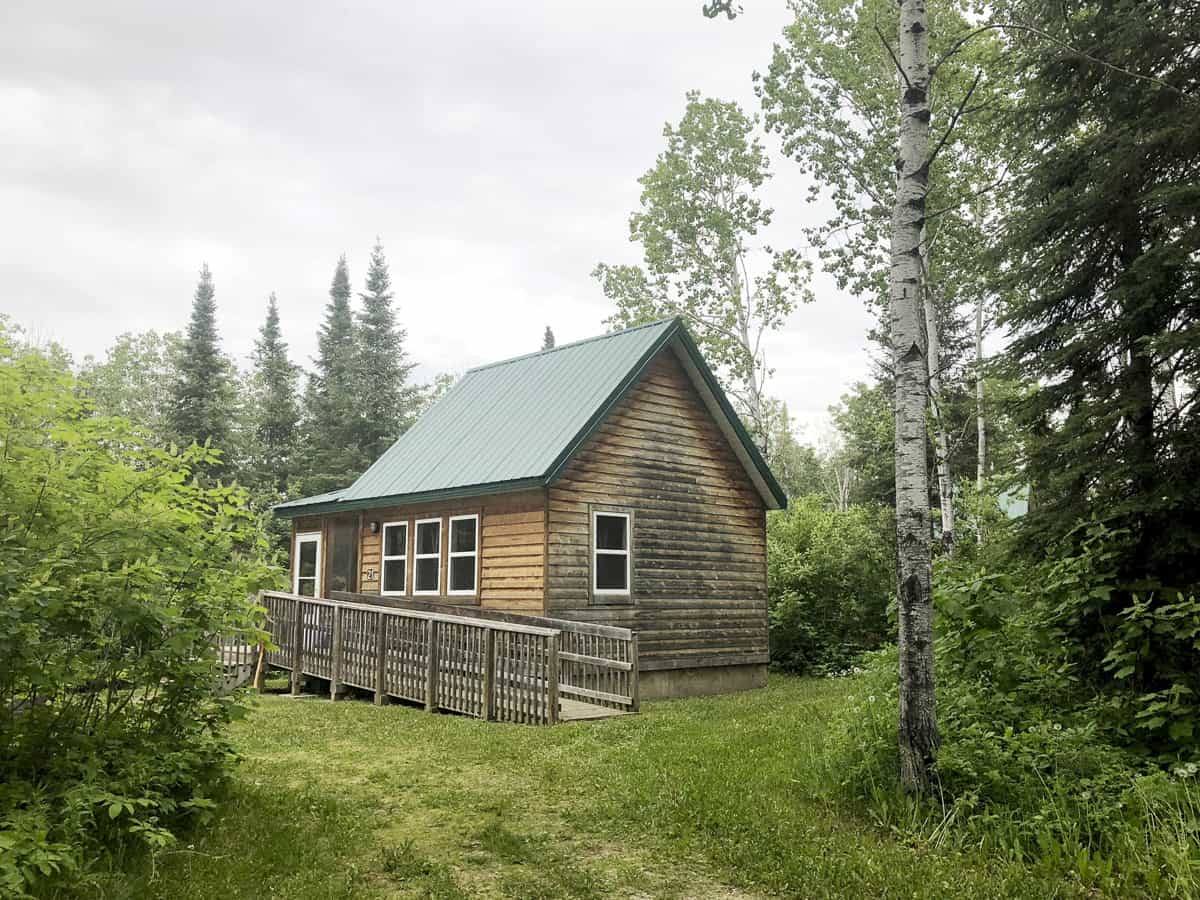 Caddy Lake Campground
Caddy Lake is beloved by many in Manitoba; it's a fantastic spot in Whiteshell Provincial Park for canoeing, fishing, and camping. With an extensive variety of wildlife in the area – think everything from moose to hummingbirds – you also have a good chance of spotting some Manitoba critters. With only 26 camping sites, Caddy Lake's campground is set in the beautiful Canadian Shield; get ready for rocky terrain and vast boreal forests surrounding the scenic lake.
Caddy Lake is especially great for those who have access to a canoe or kayak, as you can travel through the Caddy Lake tunnels that were originally constructed for the railroad. There are also a ton of excellent hiking trails in the area, including the McGillivray Falls Trail or the Hunt Lake Trail. Base yourself at Caddy Lake to explore all that the Whiteshell has to offer, including scuba diving, horseback riding, tennis, and so much more.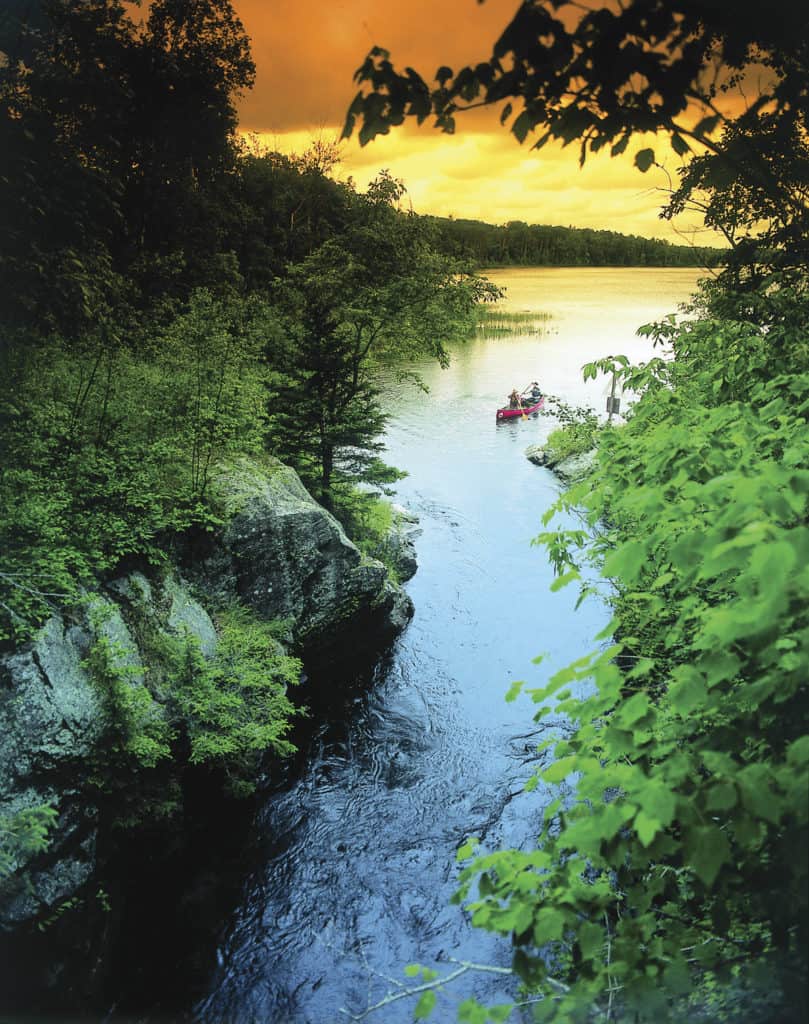 Lundar Beach Campground
Lundar Beach, found northwest of Winnipeg, is home to one of Manitoba's best campgrounds. With only 32 electrical sites and 9 basic sites, expect a lot of peace and quiet in this picturesque part of the province. Lundar Beach Provincial Park has a huge beach on Lake Manitoba, perfect for those who love water sports and who love to swim. The marshland area is also ideal for birdwatching; keep your eyes peeled for pelicans. No matter what, you know you're in for an incredible sunset (or sunrise) over the water.
With coin-operated showers, picnic areas, a playground, and both modern and non-modern washrooms, the campground has everything you might need for a relaxing camping trip. Try the hiking trail that runs along the perimeter of the camping area, or head into the town of Lundar to check out the Lundar Museum or the Lundar Golf Course.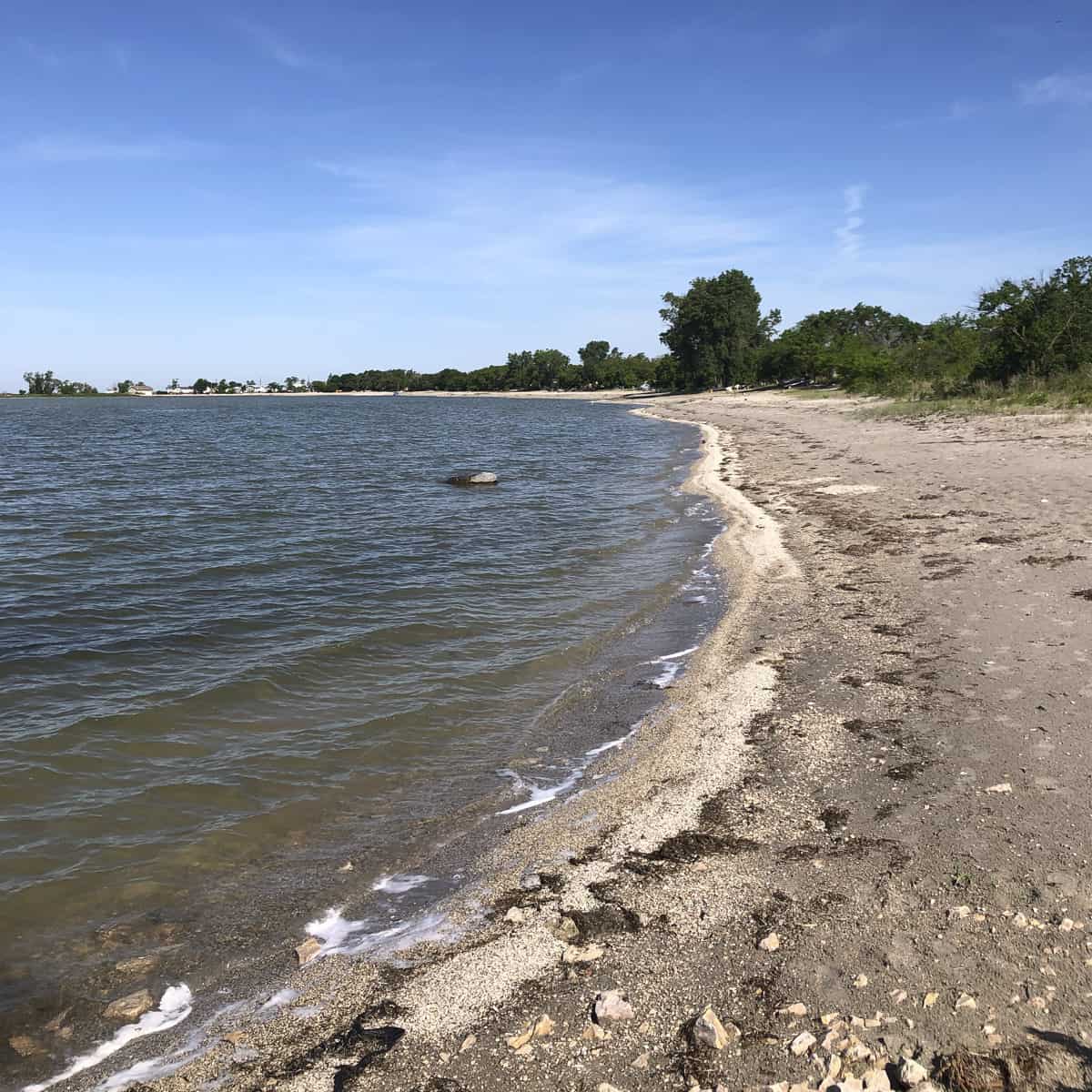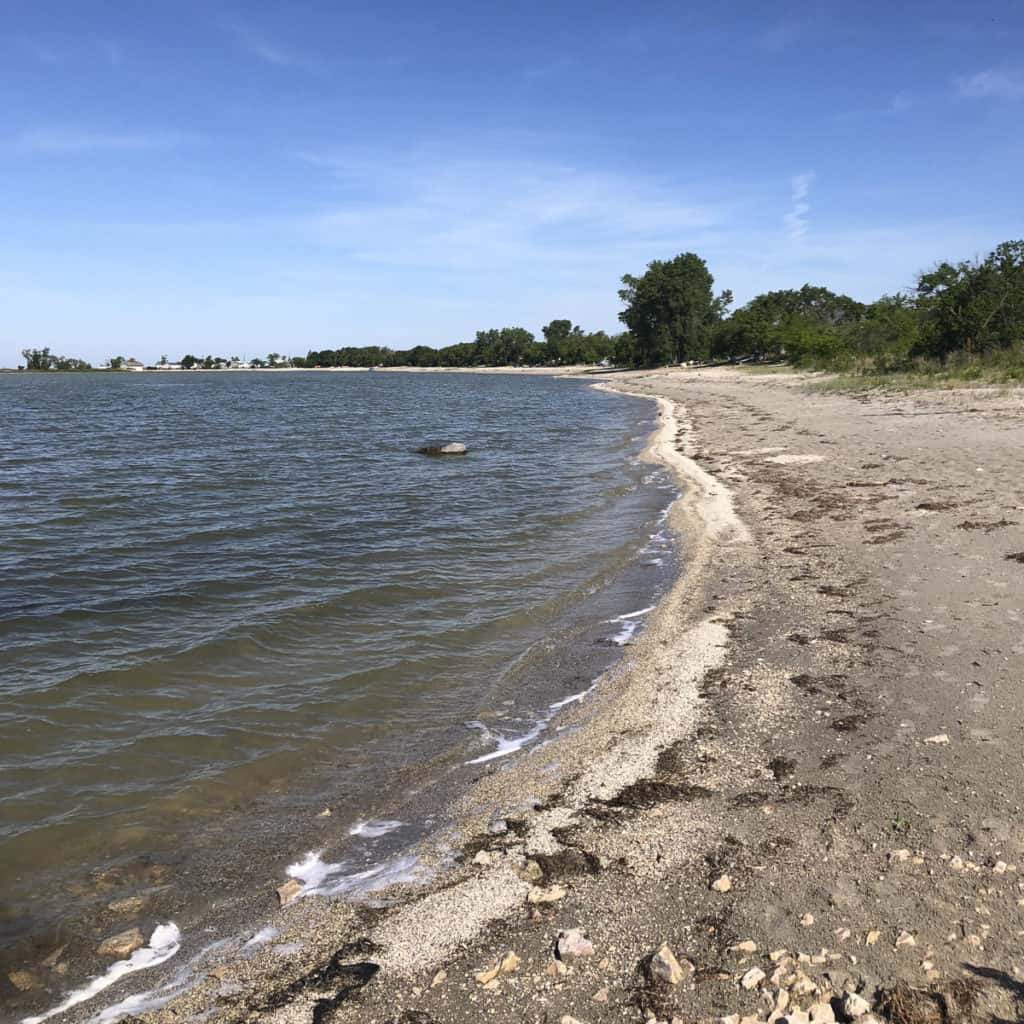 Kiche Manitou Campground
A desert? In Manitoba? That's right! Spirit Sands, found in Spruce Woods Provincial Park, is home to sprawling sand dunes. And even cooler? You can camp nearby, at Kiche Manitou Campground. With over 200 sites to choose from, this popular spot is a wonderful base for exploring the rest of Spruce Mountain, as well as Devils Punch Bowl (combine a hike to Spirit Sands and Devils Punch Bowl for one of our favourite hikes in Manitoba).
With hiking and interpretive trails, concession stands, canoe and paddleboat rentals, modern washrooms, firewood for purchase, a playground, mini-golf, a volleyball court, and a visitor's centre, Kiche Manitou is one of the most developed campgrounds in the province. We especially appreciate the life jacket loan kiosks for those wanting to go swimming in the Kiche Manitou Lake. There is also good disability access at the campground.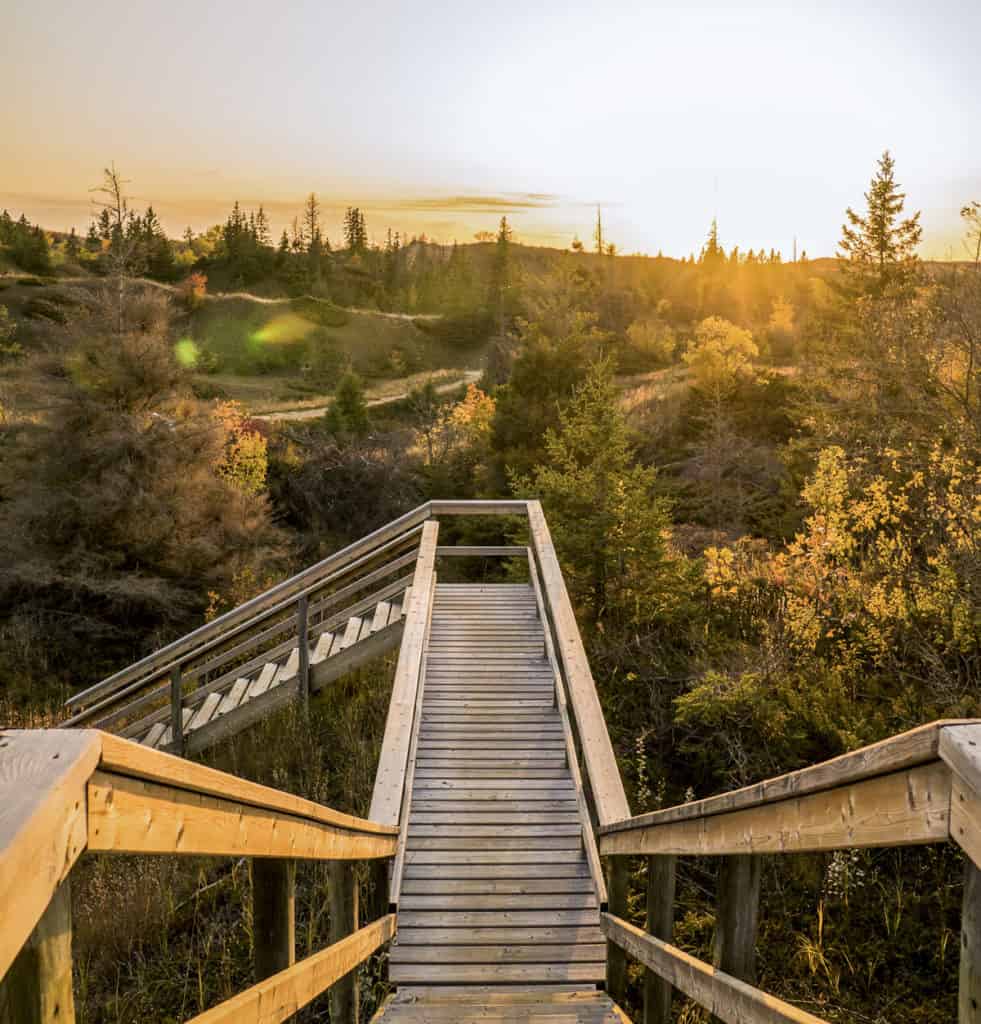 Wellman Lake Campground
We love Wellman Lake here at Road Trip Manitoba (it's one of RTM founder Brenna's favourite Manitoba campgrounds!) and, thankfully, there are plenty of camping options at the lake. Located between Wellman Lake and Glad Lake in Duck Mountain Provincial Park, the campground is perfect for families and for those wanting to explore Swan Valley and the surrounding area.
With plenty of space for swimming, fishing, and boating, there's also the Wellman Lake Lodge for mini-golf, groceries, and a fantastic restaurant. The campground has a playground, volleyball court, tennis court, and basketball hoops, not to mention plenty of basic and electrical sites for camping. Also try the Glad Lake Hiking Trail or one of Duck Mountain's many hiking paths (Blue Lakes Trail, about half an hour's drive away, is one of our top hiking trails in Manitoba).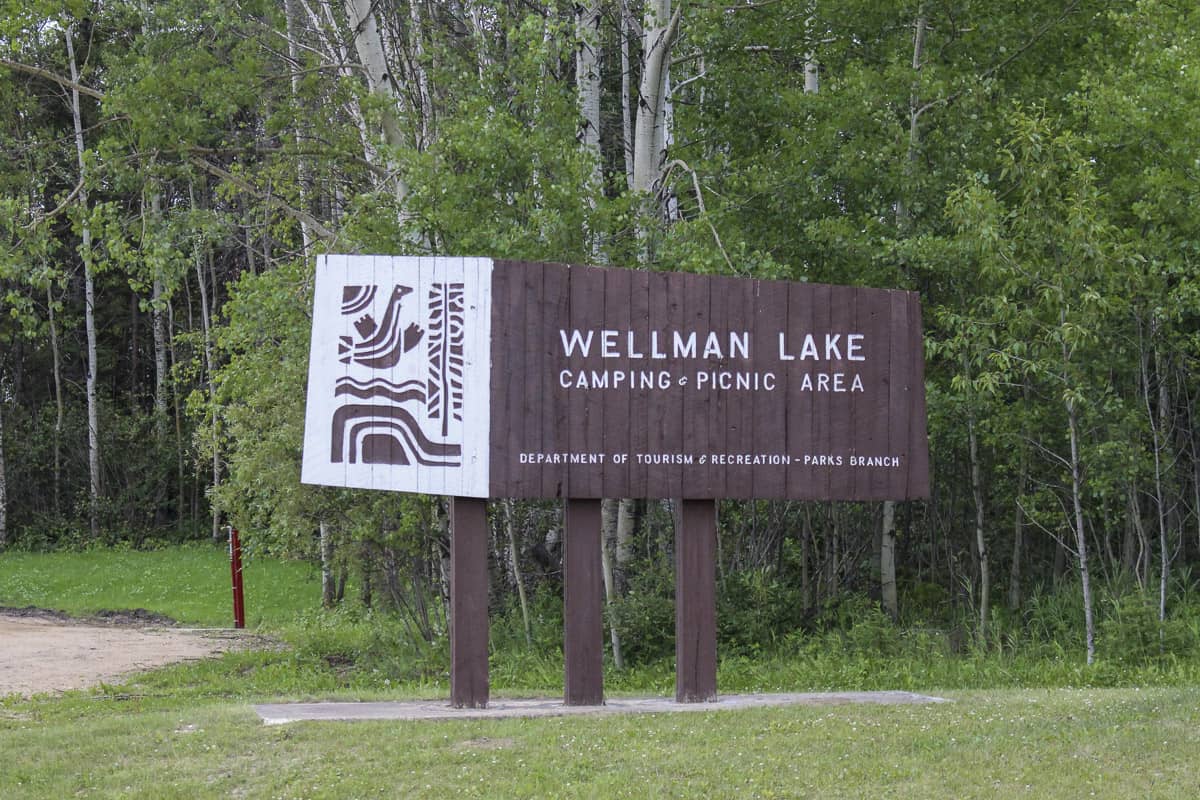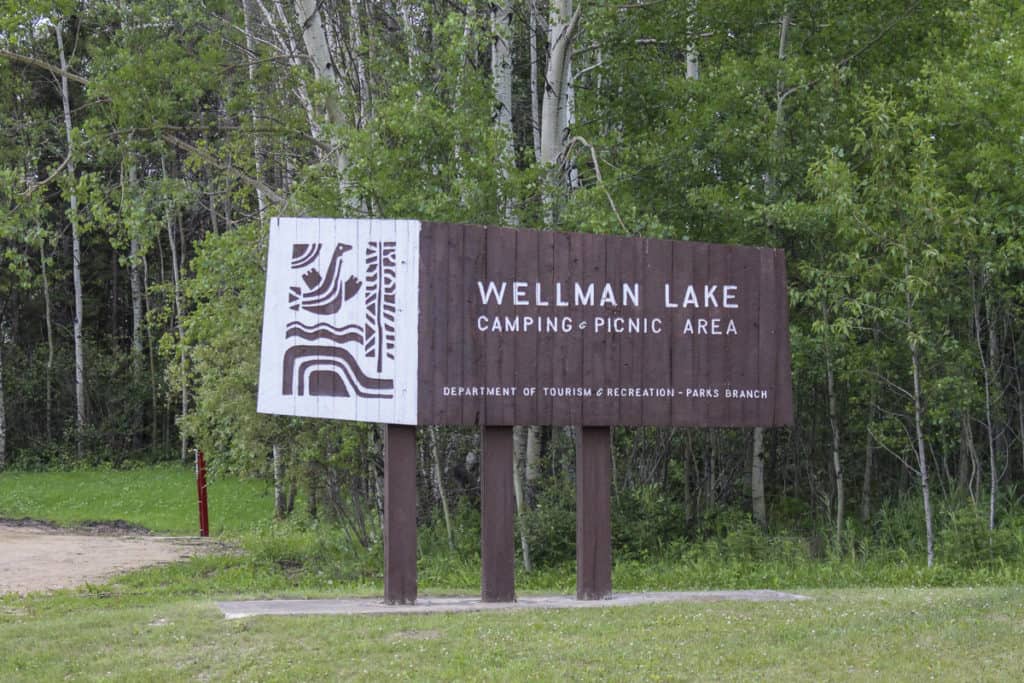 Nutimik Lake Campground
Nutimik means "up the river" in Cree, so it's fitting that you'll find Nutimik Lake Campground near the Whiteshell River. Those who know Manitoba well already know that Whiteshell Provincial Park is one of the best in the province when it comes to its extensive hiking trails and lakes to explore, so it's no surprise that Nutimik Lake Campground is one of the best campgrounds for nature enthusiasts to base themselves! Spend days canoeing, enjoying the outdoors, and trekking up Blueberry Hill for a beautiful view of the Winnipeg River and Nutimik Lake.
With lots of basic, electrical, and water service sites to choose from, take advantage of the nearby grocery store, gas station, playground, and picnic areas, as well as the many modern washrooms. Don't feel like bringing your own tent? Yurts are also available to rent.
Also check out Otter Falls Campground nearby for more excellent camping in the Whiteshell!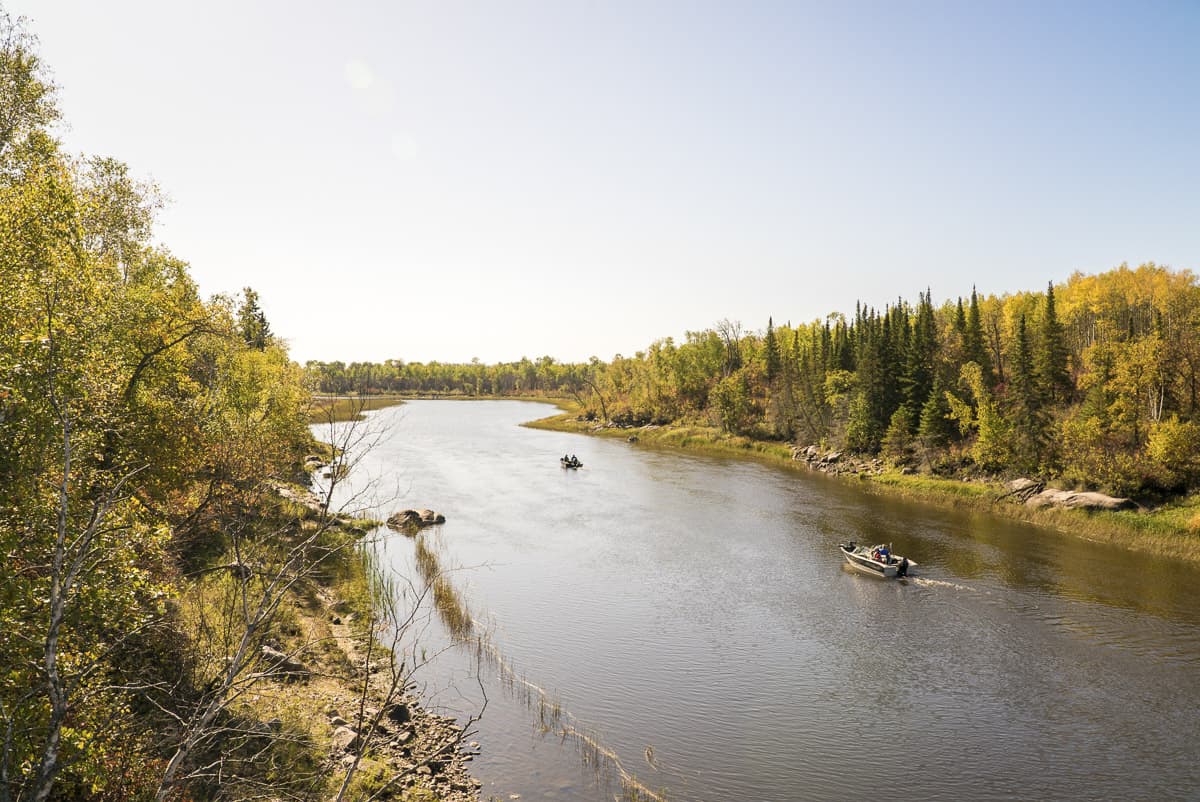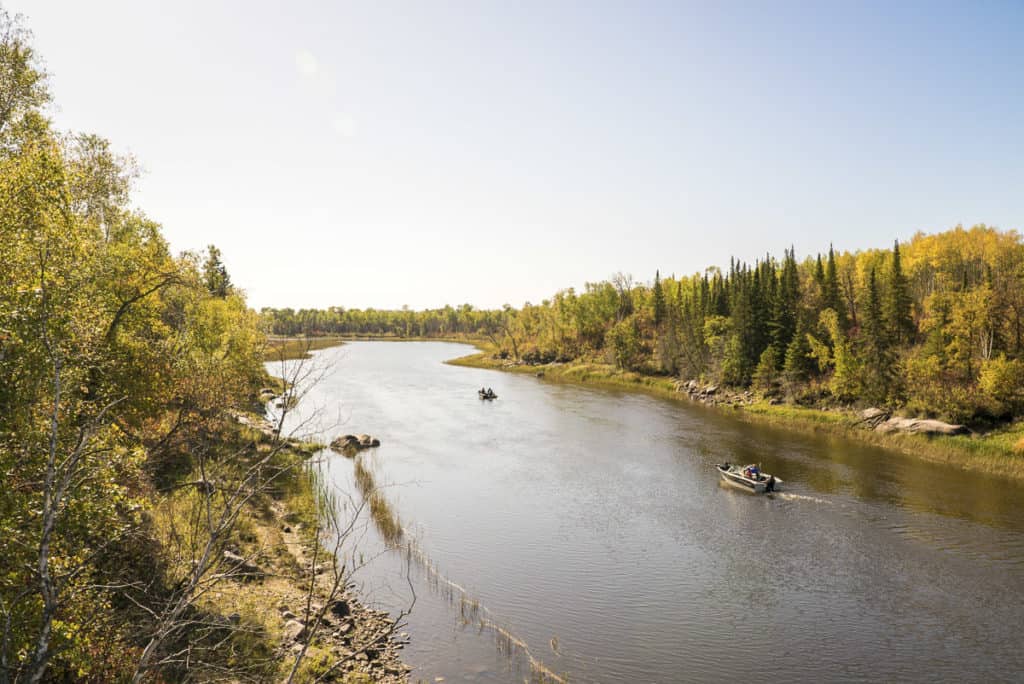 St. Malo Campground
For another campground near Winnipeg, consider St. Malo; St. Malo Provincial Park is about an hour's drive south of the city, and about an hour's drive east of Morden and Winkler. The two beaches of St. Malo are popular amongst locals looking to take a dip on a warm summer's day, but camping there will give you a whole new perspective on the reservoir and the surrounding park.
With plenty of nearby trails for hiking and cycling, wander through the forests filled with chokecherry, bur oak, balsam poplar, aspen, and wild plum trees. There are also lots of opportunities for beach volleyball, water sport rentals, mini-golf, baseball, canoeing, fishing, and so much more in the area. Campgrounds in the park offer both basic and electrical sites, and you can choose to camp among the trees or alongside the shore of the reservoir.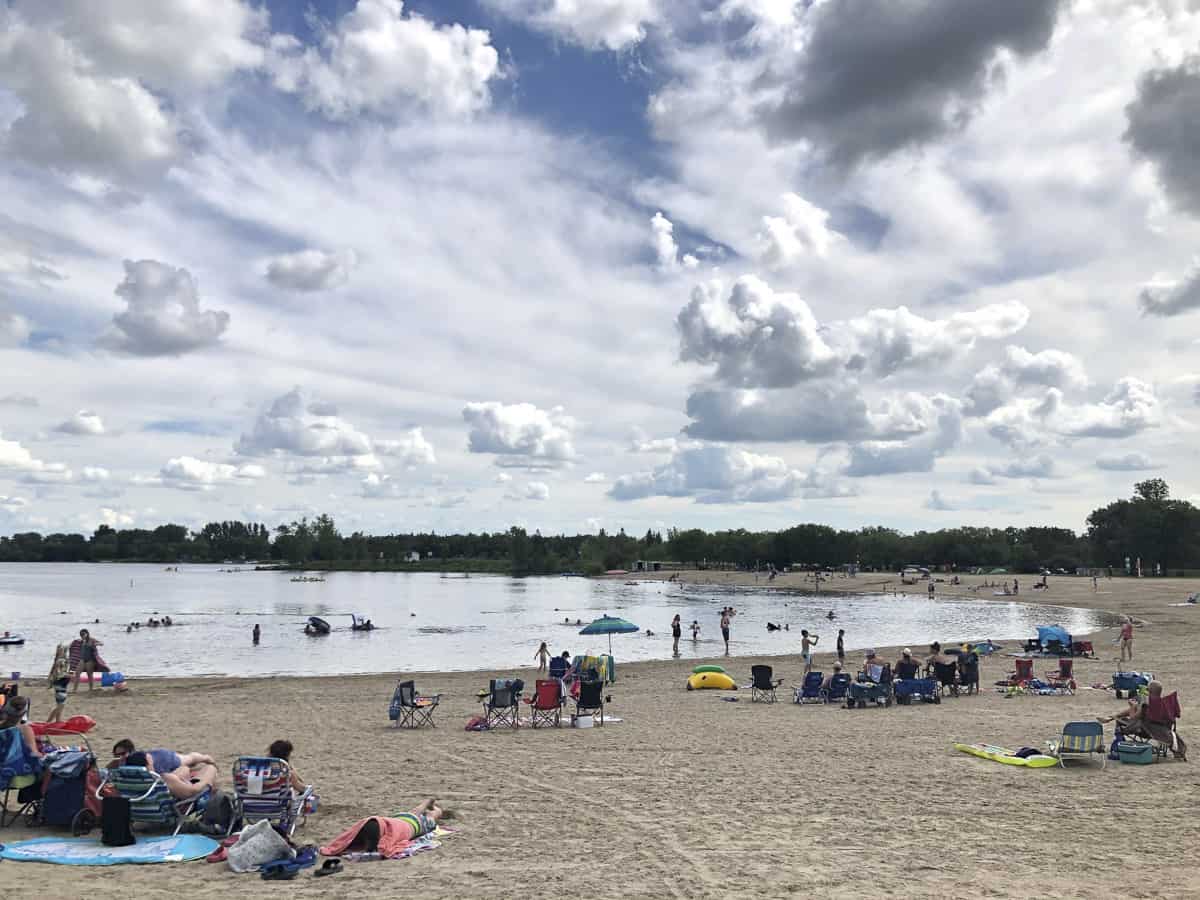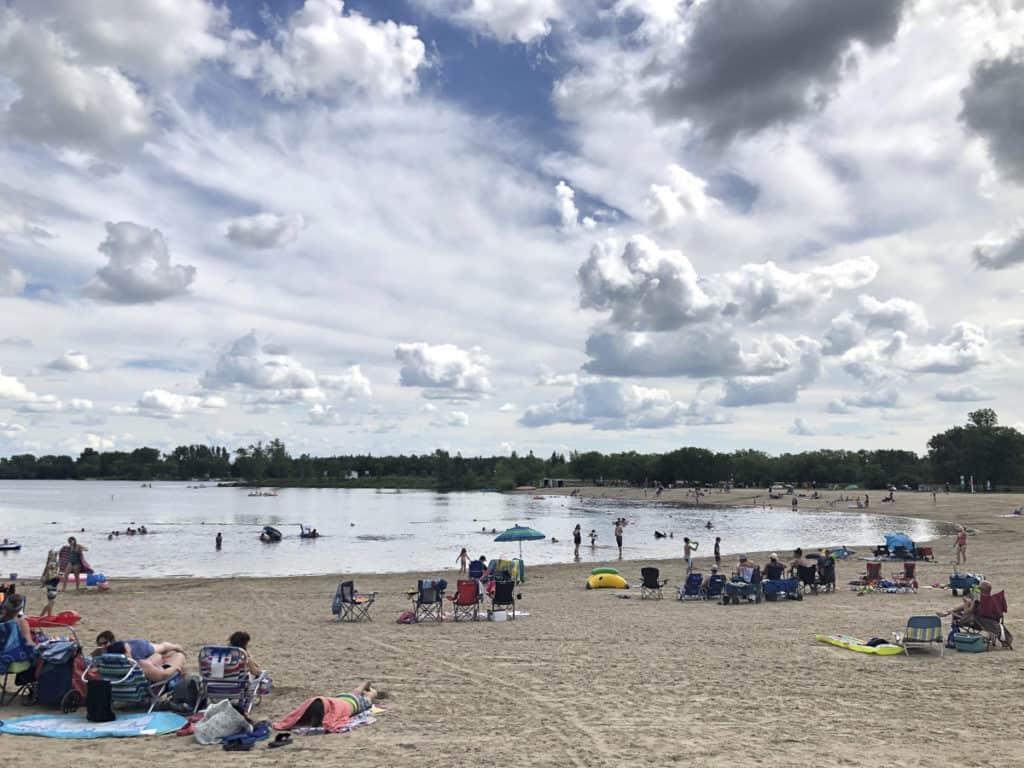 Bakers Narrows Campground
Head to Bakers Narrows Campground near Flin Flon in Northwestern Manitoba for this peaceful camping experience. Basic and electrical sites are available, with amenities such as modern washrooms, coin-operated showers, picnic areas, and a viewing tower. Found on Lake Athapapuskow – meaning "rocks all around" in Cree – anglers can expect trophy-level fishing. There are also yurts available to rent, including disability-friendly and pet-friendly yurts.
Bakers Narrows Provincial Park itself consists of 145 hectares of Precambrian boreal forest to explore, while Lake Athapapuskow has fantastic swimming and water activities available. Not as well known as the Whiteshell or Riding Mountain, it's the kind of spot you visit to get away from it all and to really experience nature up close and personal.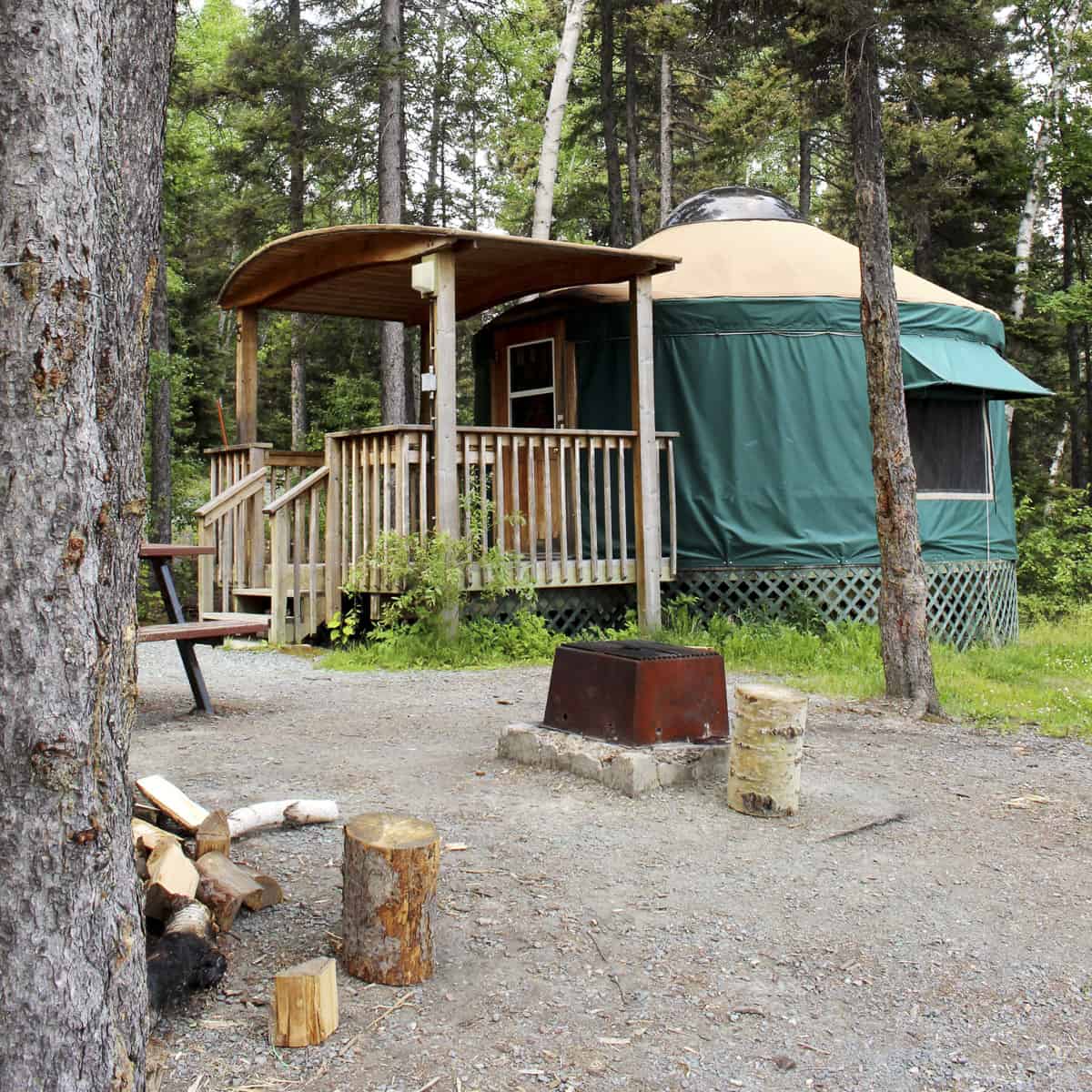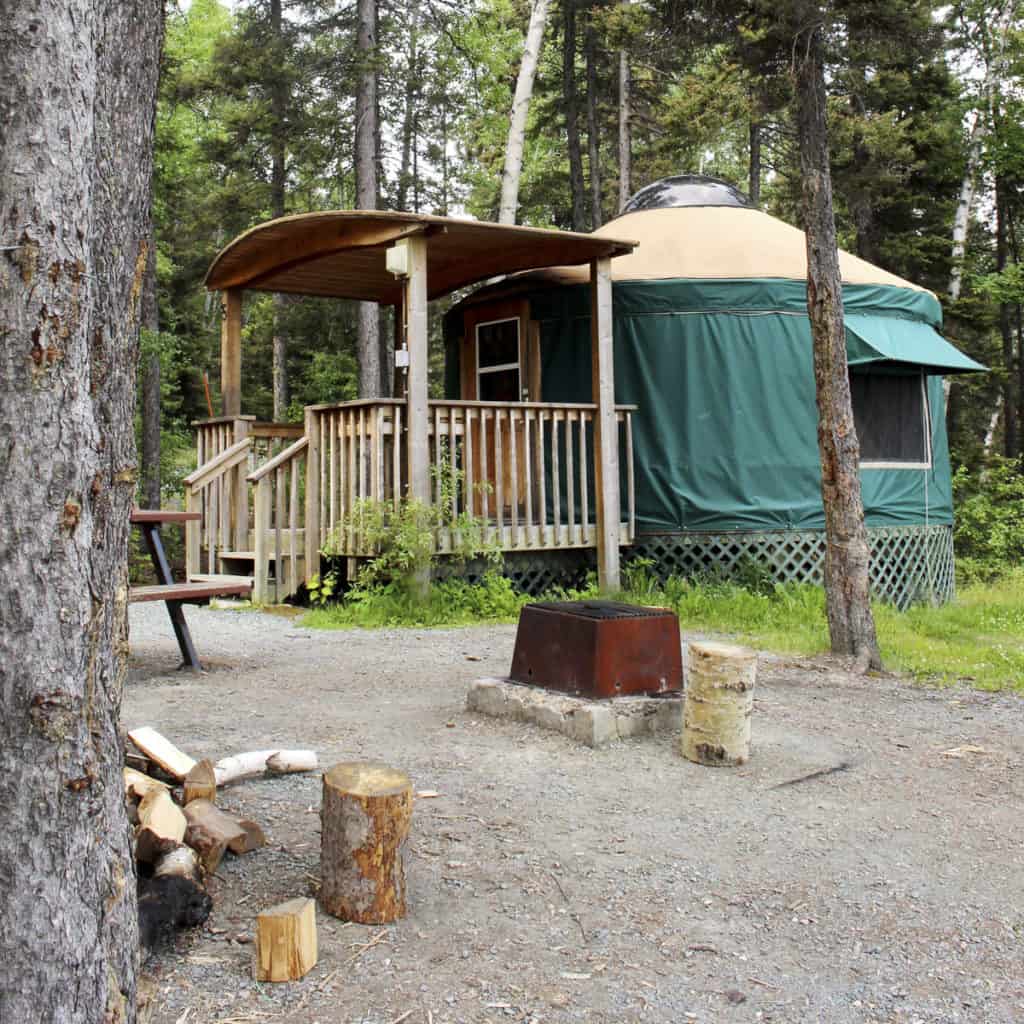 Tulabi Falls Campground
We mention Tulabi Falls a lot around Road Trip Manitoba, and it's easy to see why: it's one of the most stunning parts of the province. Thankfully, Tulabi Falls Campground offers 17 basic sites, 19 electrical sites, and six rental yurts to choose from. Quiet and calm, lose yourself in nature in Nopiming Provincial Park, discovering exactly why the park is named after the Anishinabe word for "entrance to the wilderness". Although it's a lot smaller and a lot more basic than many other Manitoba campgrounds, it's definitely one of our favourites.
Explore crystal clear lakes, rocky terrains, and lush forests of black spruce, birch, and poplar trees as far as the eye can see. Tulabi Falls is, of course, one of the main attractions here, and is considered one of the most photogenic waterfalls in the province. Expect very basic amenities at the Tulabi Falls Campground – no modern washrooms or showers here – but see it as a chance to get back to nature and discover the raw beauty of this part of Canada.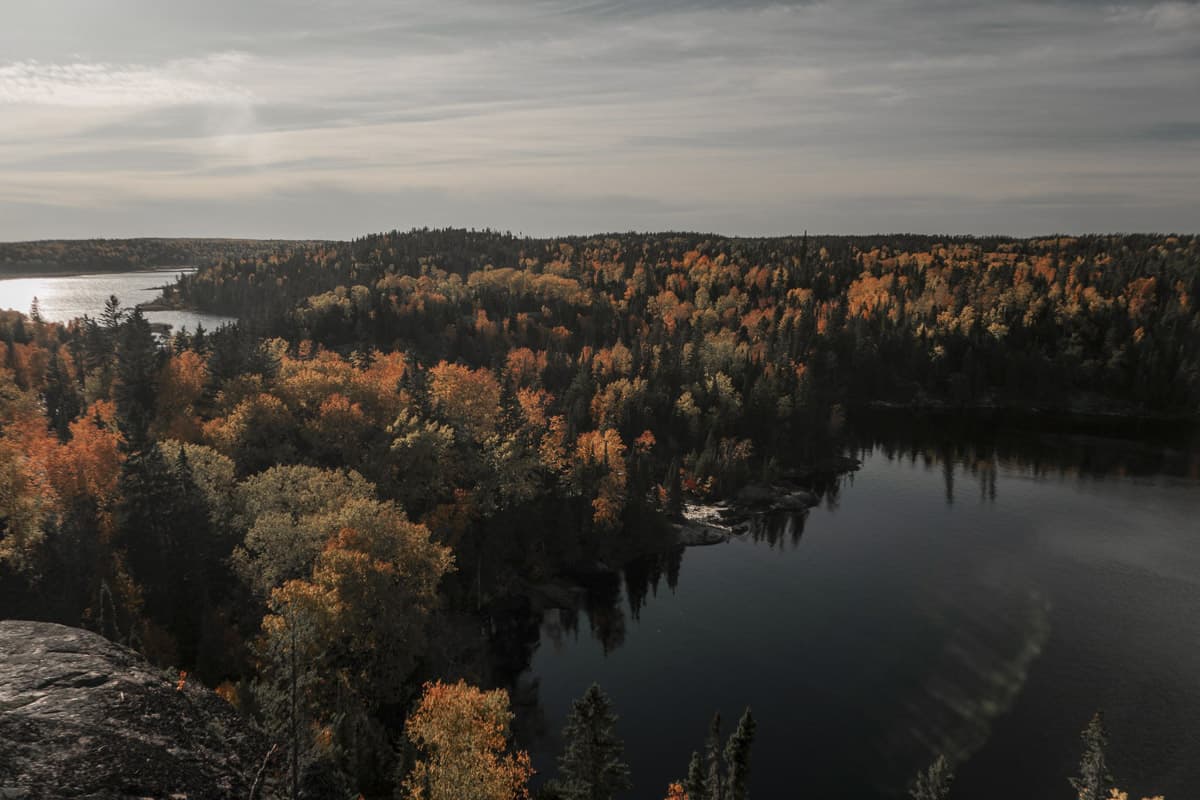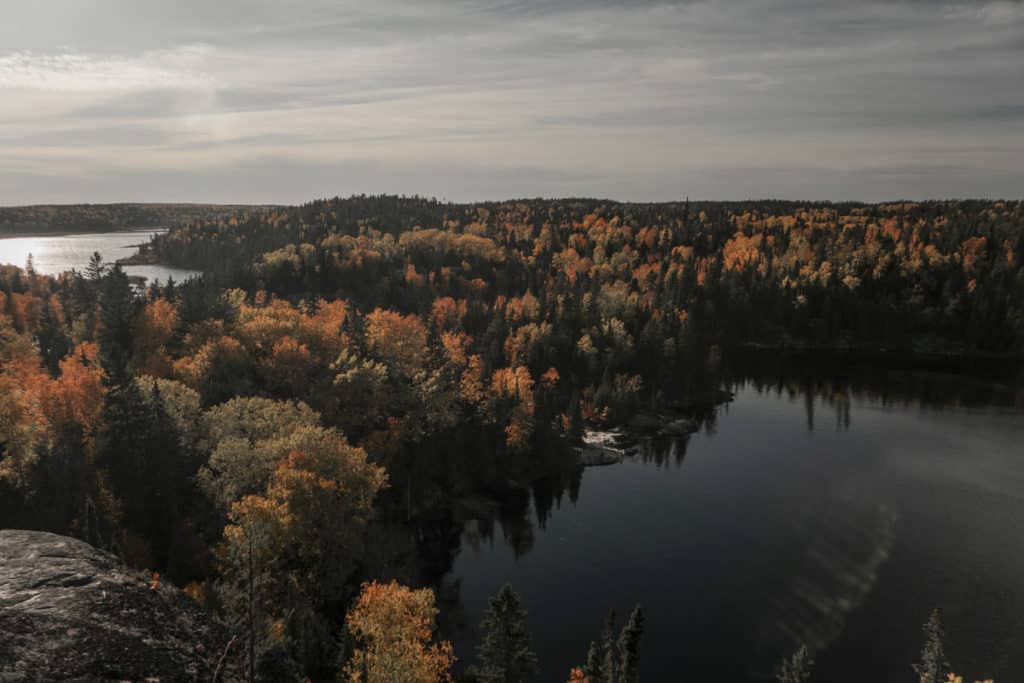 Grand Beach Campground
With over 350 campsites, Grand Beach Campground is one of the most popular spots for camping in Manitoba… but you really can't beat that amazing access to one of Canada's most beloved beaches, Grand Beach! With silky soft sand and lots of shallow water near the shore to explore, it's very popular with families. It's also very accessible from Winnipeg, so it's a great option for those coming from the capital city who are short on time.
With tons of amenities and activities – think tennis, golf, beach volleyball, water sports, fishing, concession stands, hiking trails, an amphitheatre, and so much more – your stay on Lake Winnipeg is sure to be action-packed. There's even an annual sand sculpture contest every summer! Choose from basic and electrical sites.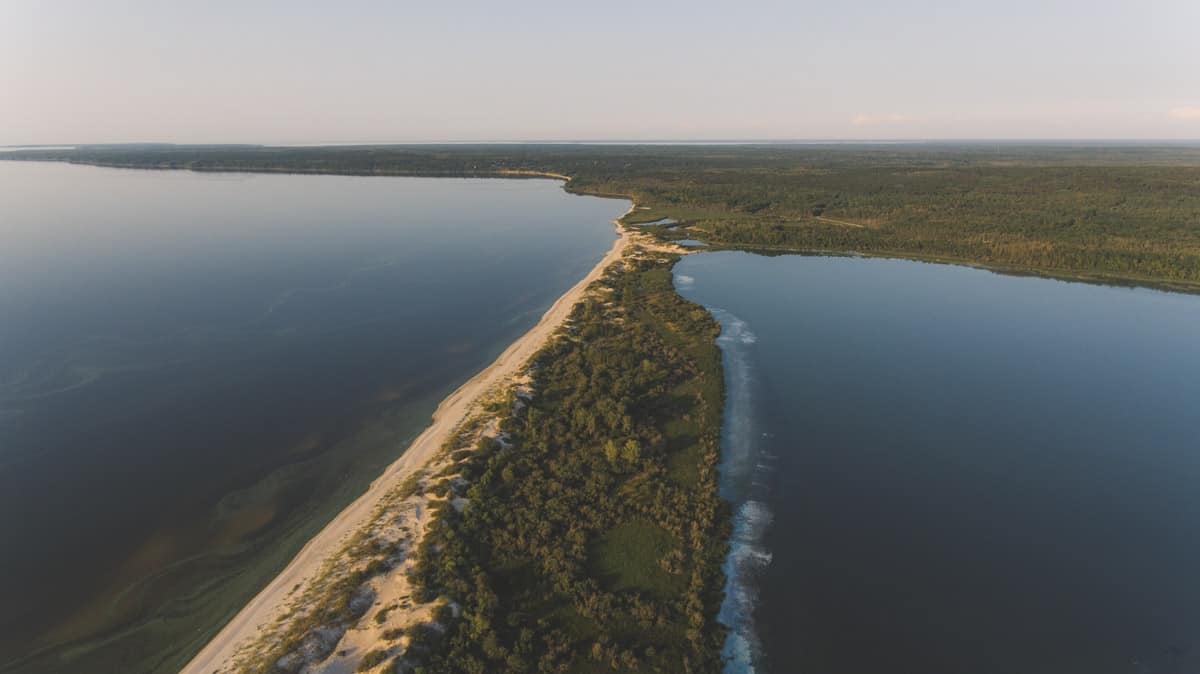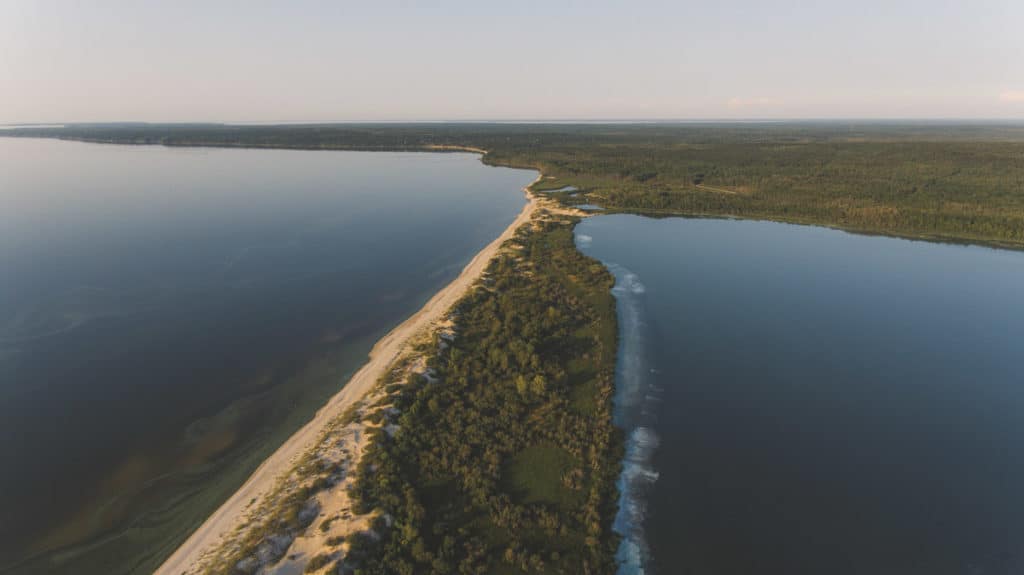 Adam Lake Campground
One of Manitoba's hidden gems is the Adam Lake Campground in Turtle Mountain Provincial Park; people love the Adam Lake campsites for their peaceful, secluded feel. Found near the American border in Southwestern Manitoba, there's an excellent beach, lots of hiking and biking trails, and even a playground for the kids. Bonus: firewood is free at this campsite! Make sure to check out the viewing tower near the campsites in order to look for wildlife (moose are popular here) and take in the view of the park.
Campsites are found in multiple bays; Hartley, Breadon, Sharpe, and Oskar have 42 electrical sites and 36 water and electrical sites, while Lakeview Bay, located two kilometres south of the rest, is comprised of 24 basic sites, one group use area, and two basic sites in the equestrian area to accommodate those with horses. Whichever campground you choose, you'll have a fantastic base for you to explore Turtle Mountain's lakes, wetlands, and rolling hills. Interested in backcountry camping in a cabin in the park? The James Lake Cabin is available for overnight use (call 204-534-2028 for more information and cabin bookings).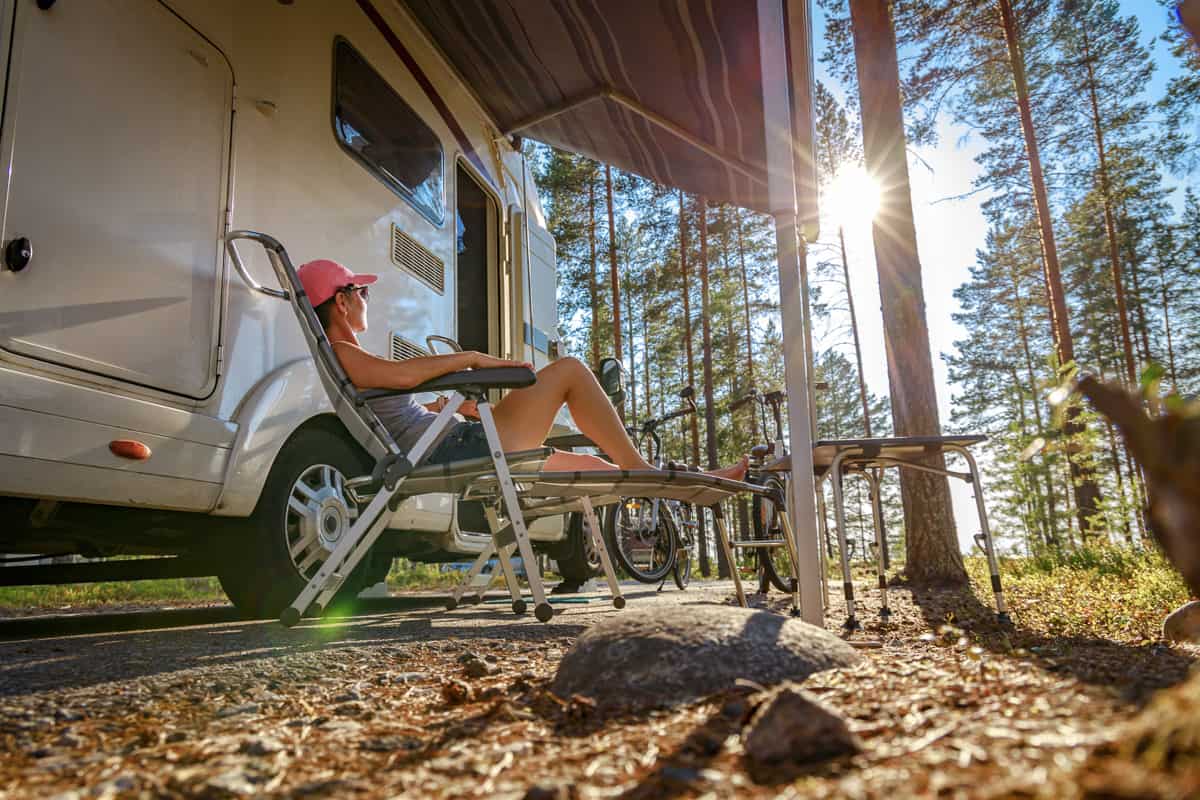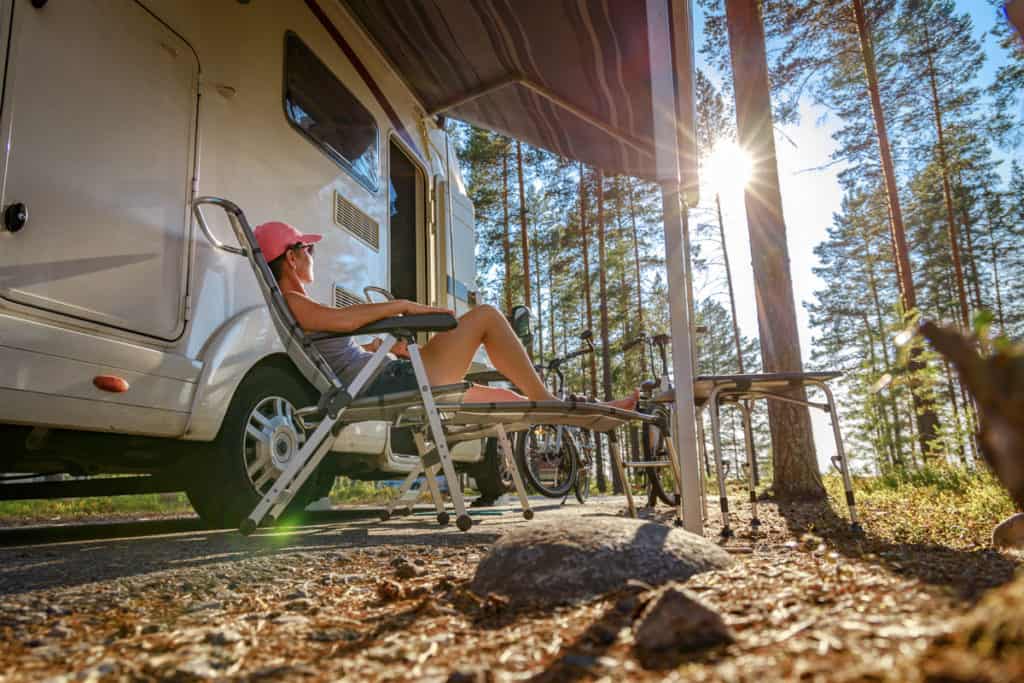 Wekusko Falls Campground
Head to Northwest Manitoba to experience Wekusko Falls Campground, a quiet spot where you can easily escape into nature for a while. The star of the show is the rushing Grass River that runs through the campground, so prepare for lots of photo opportunities and a few exciting walks across the two suspension bridges that span the falls! Canoeing and hiking are also very popular in the area.
Thankfully, there are a few dozen campsites to choose from, and amenities include modern washrooms, coin-operated showers, and a boat launch located across the bay. Once part of the fur trade route and then the gold rush in Manitoba, the area holds a lot of history; thankfully, the land itself has remained relatively unchanged all these years, and has retained its natural beauty. If you're looking for a camping spot that's more off-the-beaten-track than many of the southern campgrounds, head to Wekusko Falls.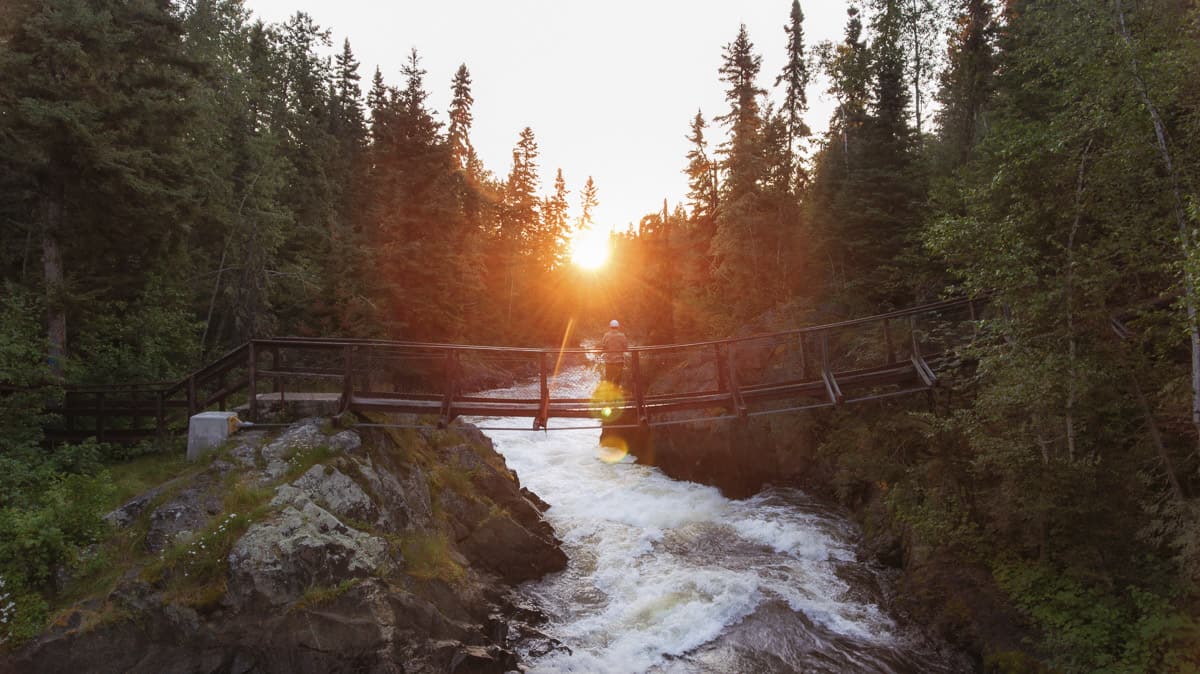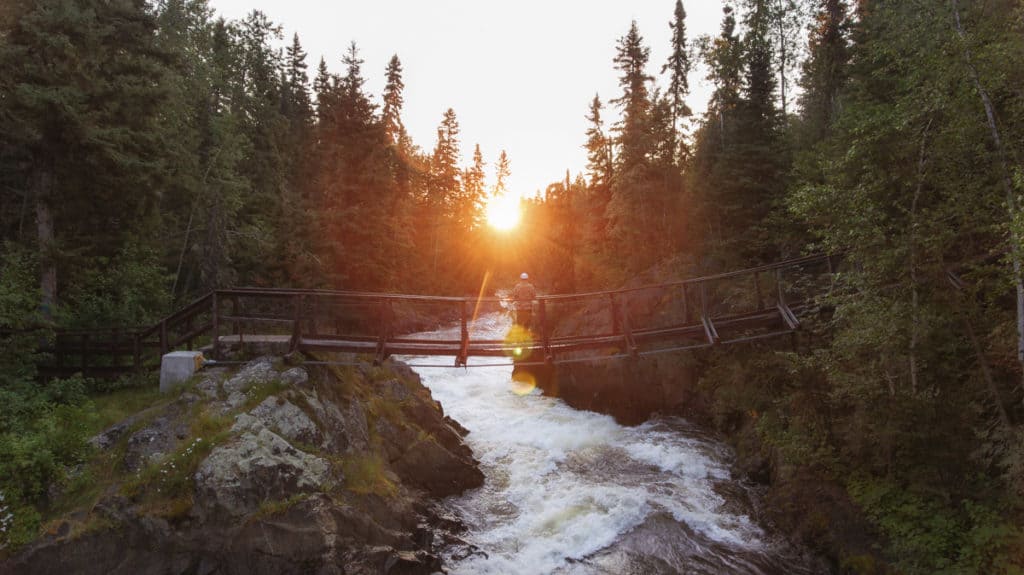 Falcon Lake Lakeshore Campground
We've listed quite a few camping spots in Whiteshell Provincial Park, but it's for a good reason… the park is filled with some of the province's best lakes and hiking trails, plus it's quite accessible for most of Southern Manitoba. So we knew we needed to include Falcon Lake Lakeshore Campground on the list! With dozens of campsites to choose from, you'll have a front seat to one of the province's most exciting lakes, Falcon Lake. It's no wonder it's one of the most popular Manitoba campgrounds.
Expect your days to be filled with hiking, water sports, golf, canoeing, tennis, horseback riding, baseball, fishing, lawn bowling, and so much more. There are also many services just a short walk from the campground, including restaurants, a bakery, a deli, a grocery store, a laundromat, and shopping. Whether you're with your family, a group of friends, or on a romantic getaway, Falcon Lake is one of the top holiday destinations in the province, especially for those who love to camp.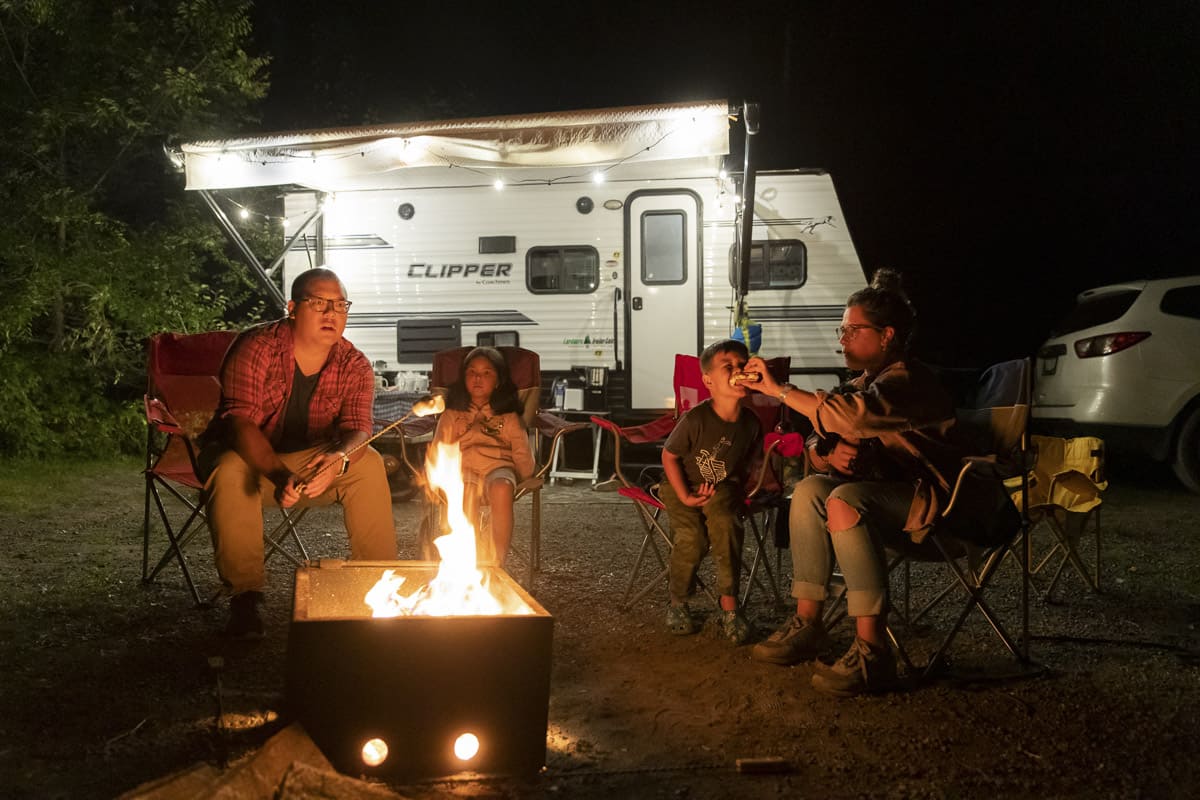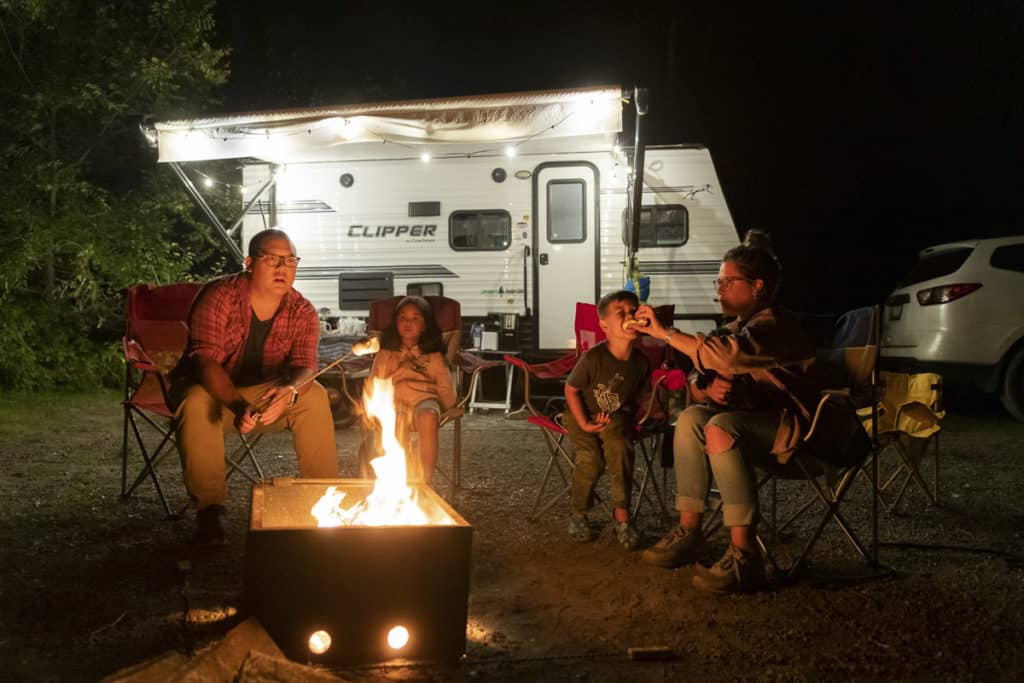 Winnipeg Beach Campground
If you're after a campground close to a town and all of its amenities, you're in luck: Winnipeg Beach Campground is a short walk right into the town of Winnipeg Beach itself, where you'll find lots of cute little shops, restaurants, and more. With 120 full-service sites as well as buddy sites for families and friends who want to camp together, the campground is a popular spot due to its access to the shallow waters of the beach. There's even a dog-friendly beach just a stone's throw from the campground!
One of our favourite reasons to choose the Winnipeg Beach Campground? We love that it's such a great base for exploring the rest of the area! You could easily fill a week or two by checking out Winnipeg Beach as well as the nearby beaches of Matlock, Sandy Hook, and more. There's also Gimli a short drive away, where you can find plenty of great Gimli restaurants to enjoy.
Know Before You Go: Manitoba Campgrounds
Booking for Manitoba campgrounds notoriously fills up quickly (spots in 2021 filled up within a matter of days) so, as much as we'd all love to make spontaneous summer plans, the reality is that you should try to book your camping spot as far in advance as possible.
Head to Manitoba's Parks Reservation Service to make a booking online; keep checking throughout the season you're looking to camp, as there are often cancellations. You can also call the Parks Reservation Service at (204) 948-3333 in Winnipeg or 1-888-482-2267 toll-free. Most Manitoba campgrounds are open from May until September.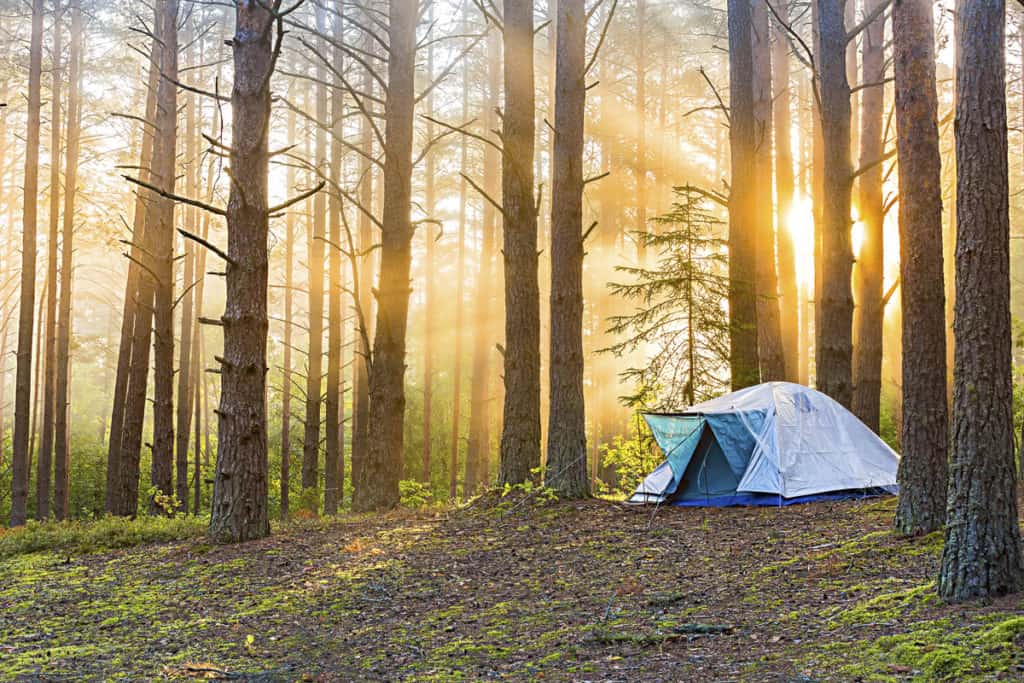 We highly recommend buying an annual park vehicle permit if you plan on camping within Manitoba. There are also daily park vehicle permits and 3-day permits, but the annual permit is definitely the best deal if you are spending more than a few days in Manitoba. A permit is needed for all provincial parks in Manitoba. Note that Riding Mountain and Wapusk are the only two national parks in Manitoba; they will require additional paid permits to enter.
It is also imperative that you purchase a fishing license and follow all rules and regulations if you plan on fishing in Manitoba.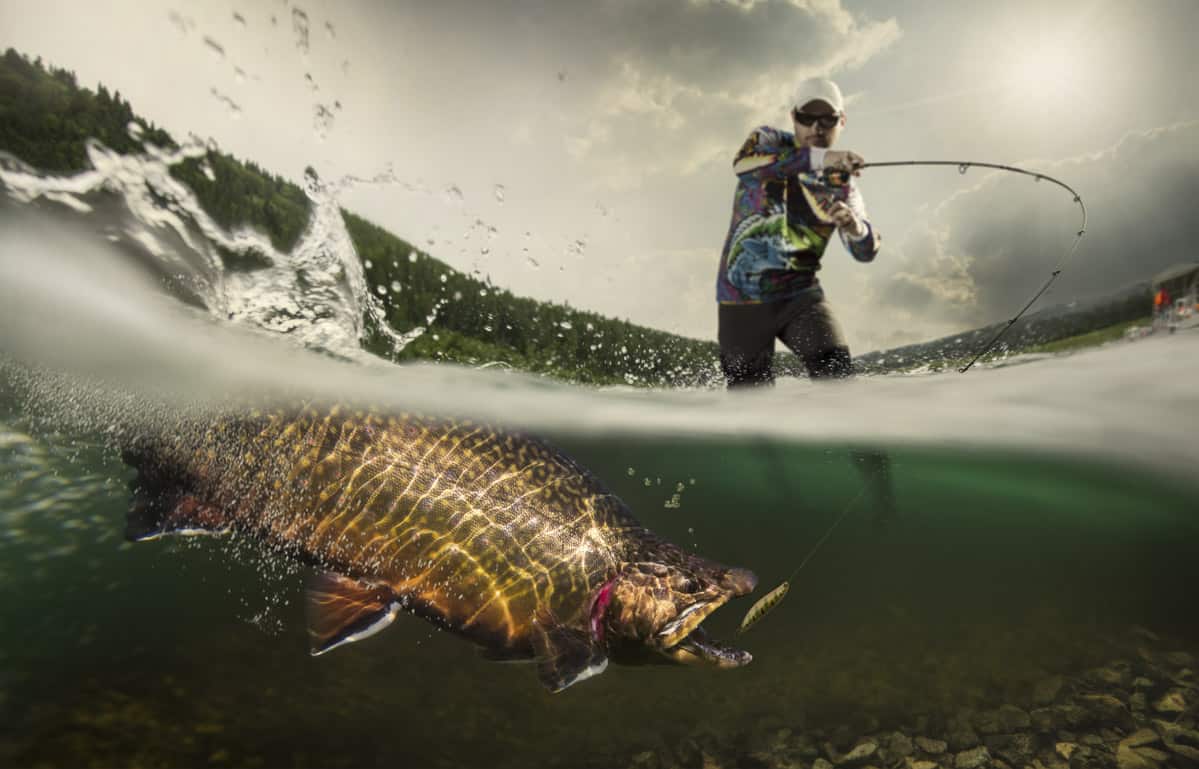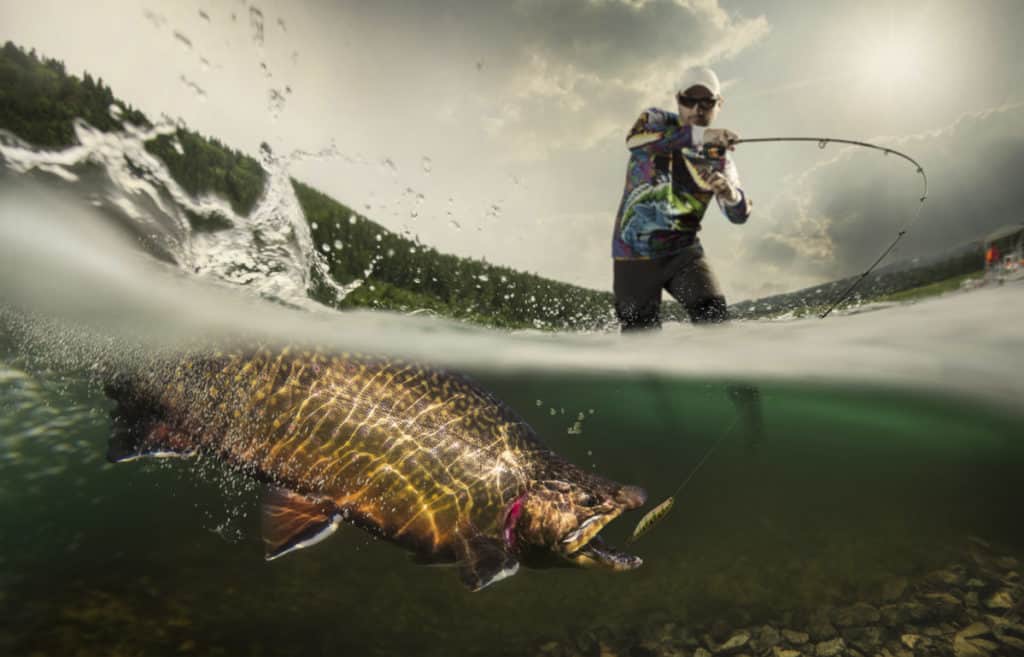 While we've tried to keep the information as updated as possible, please note that amenities at Manitoba campgrounds can change at any time. Always have some extra money available for firewood and coin-operated showers. Many provincial parks will insist that you do not bring your own firewood inside the park in order to limit the spread of potentially diseased wood. Always follow all fire regulations; it is usually prohibited to have open fires, and all fires must be contained within the stoves or fire pits provided.
The weather can fluctuate wildly in Manitoba, especially if you are camping in spring or autumn. Always make sure you are prepared with everything you might need for camping, including many warm layers, sunscreen, bug spray, and freshwater. Bears can certainly be an issue in Manitoba, especially when camping; always travel in a group, make a lot of noise when you're walking through any forested areas, and make sure to secure your food away from your campsite (inside a cooler doesn't count).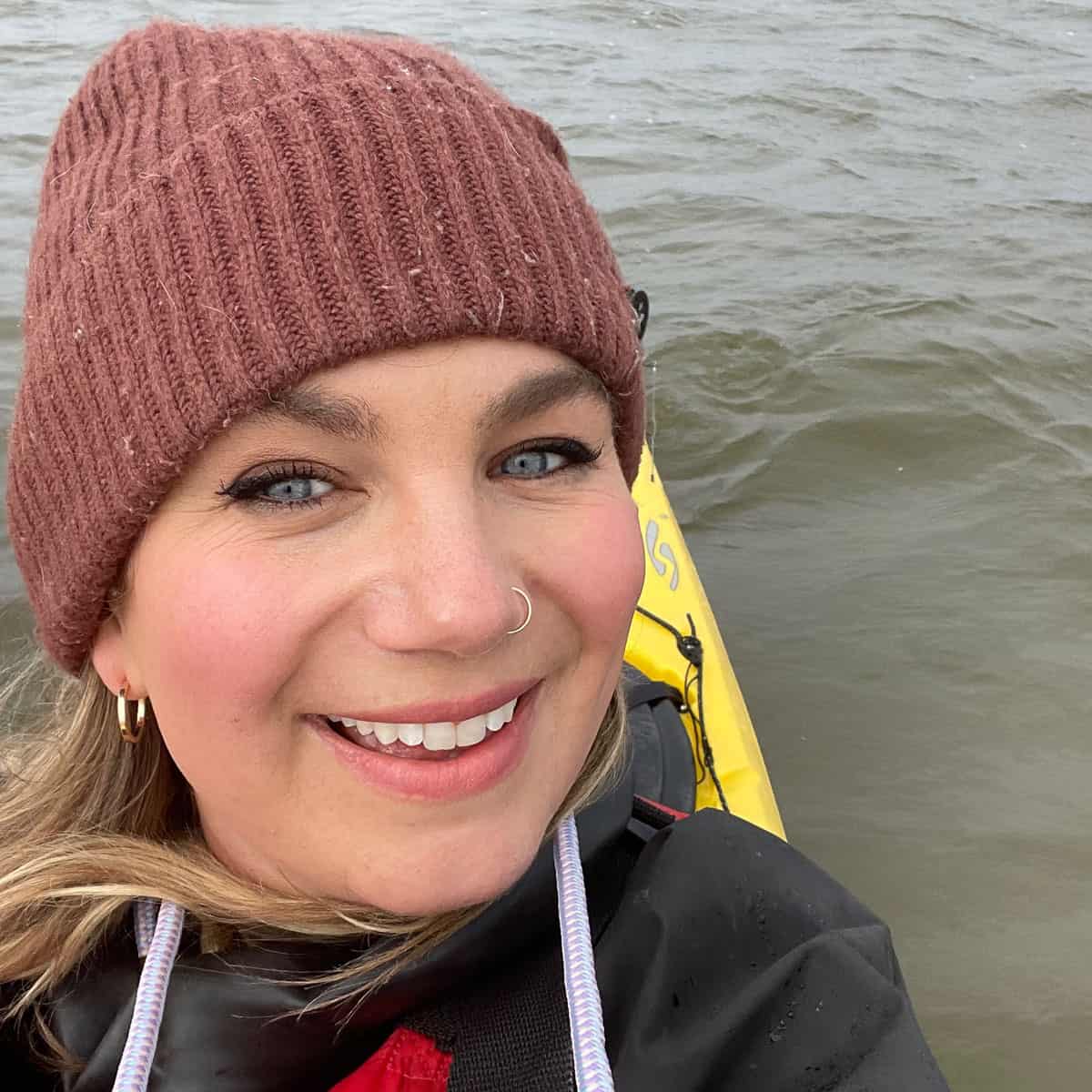 Brenna Holeman (she/her) has adventured to over 100 countries but is incredibly proud to call Winnipeg home. Brenna spent 16 years travelling solo around the world, living in Copenhagen, Edinburgh, Osaka, Antigua, and London, England. As well as being an editor and writer for Expedia UK for over seven years, she runs This Battered Suitcase, one of the most trusted and respected travel blogs in the world.