Disclaimer: This page may contain affiliate links. Please review our full Terms and Conditions for more information and our Privacy Policy. Note that any pricing, operating hours, or other such information provided below may have changed since initial publication.
Compiled by the Road Trip Manitoba team
Last updated on March 23, 2023
Is there anything better than camping in Manitoba? Soak up the outdoors as you sit around a crackling fire, listening to the loons calling on the lake. Here at Road Trip Manitoba, we're huge fans of camping to escape the hustle and bustle of city life as well as to take in the raw beauty of the Manitoba wilderness. But camping in Manitoba takes a lot of planning and timing, as campsites quickly book up every spring; with many people staying home for the past few years, those numbers continue to skyrocket.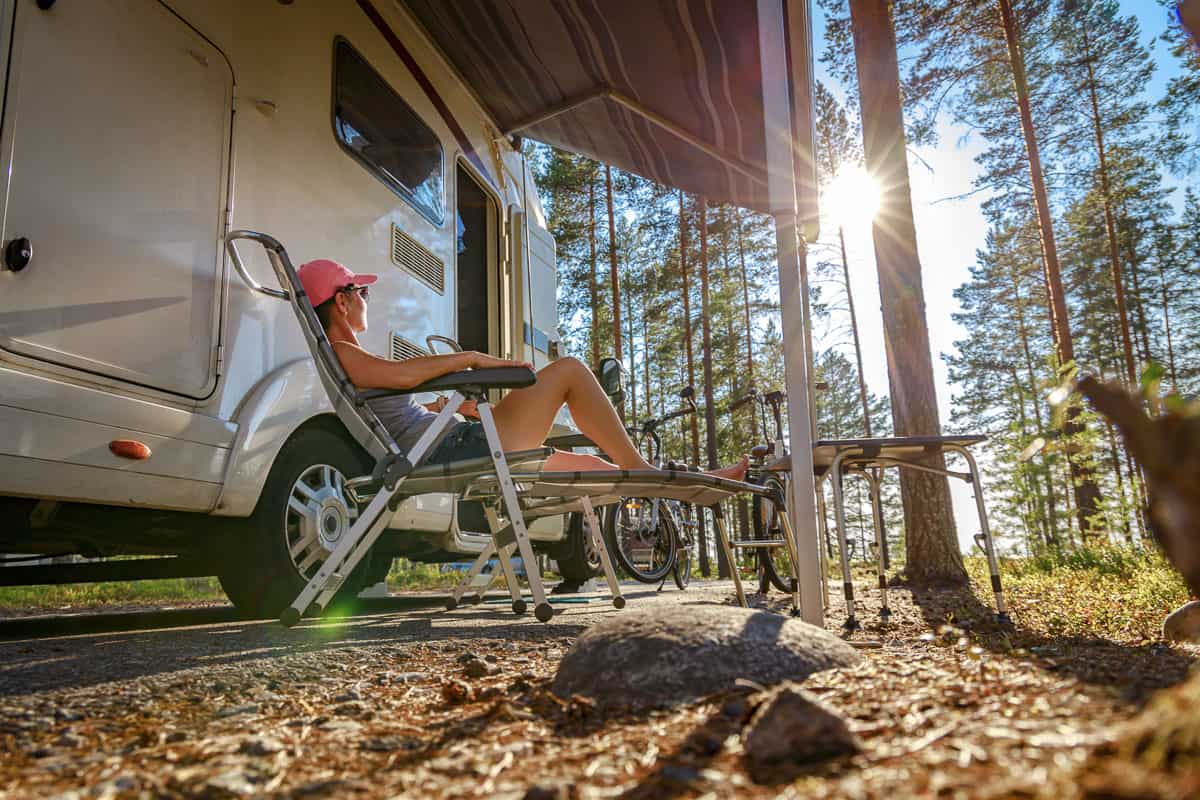 We've created this resource so that you have a one-stop page to plan out your camping adventures in Manitoba. Below you'll find where and when to go, tips for backcountry and crown land camping, as well as a list of resources to help you make the most of your Manitoba camping experience. Also, make sure to check out our list of the coolest Manitoba campgrounds.
Ready to get camping in Manitoba? Read on for our best tips!
Land Acknowledgements
Road Trip Manitoba covers travel through Manitoba, which is made up of Treaty 1, 2, 3, 4, and 5 Territory, as well as communities that are signatories to Treaty 6 and Treaty 10. Manitoba is home to the original lands of the Anishinaabe, Anish-Ininiwak, Dakota, Dene, Ininiwak, and Nehethowuk peoples, as well as the homeland of the Métis peoples.
Where to Go Camping in Manitoba
Our Top Picks
As the name of our website may suggest, road tripping is one of our favourite ways to see the province. We've seen a lot of campgrounds along the way, as well as researched all of the top spots. From shimmering lakes to lush forests to rolling hills, here are some of our top camping picks around Manitoba.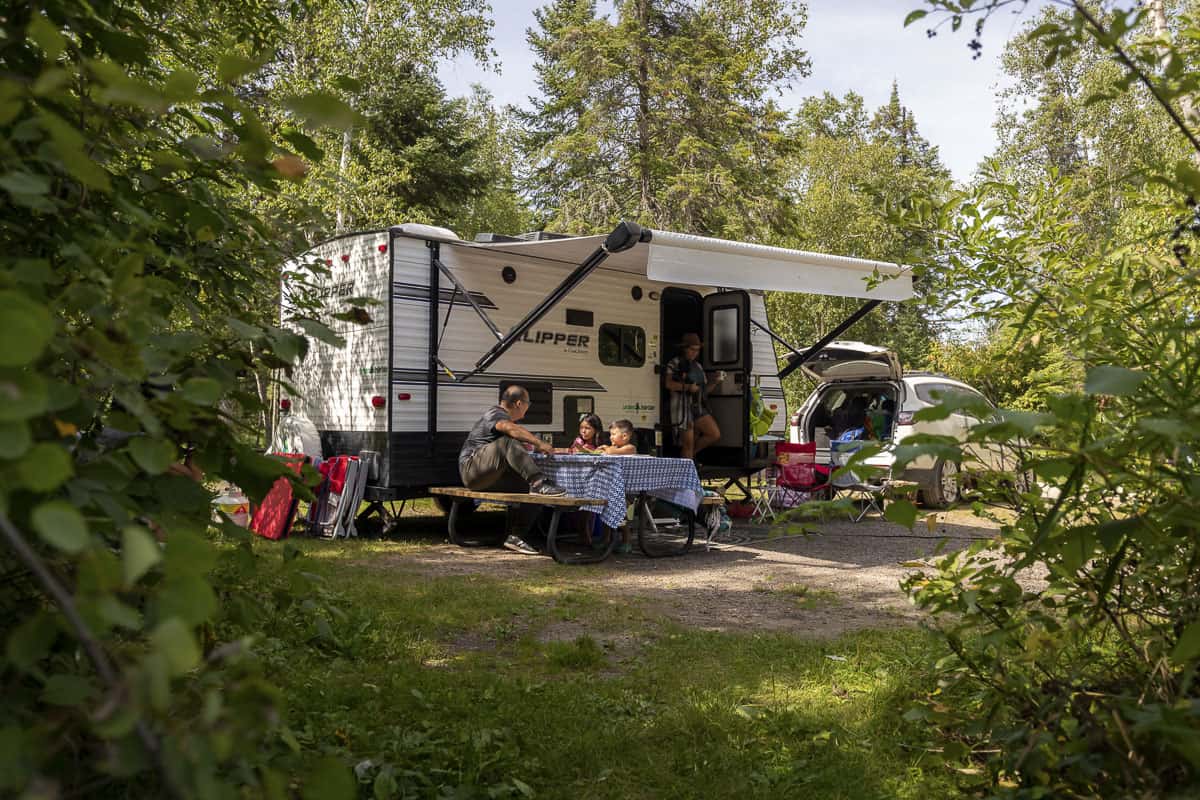 Camping in Manitoba National Parks
There are only two national parks in Manitoba: Riding Mountain and Wapusk.
Camping in Riding Mountain National Park
Camping in Riding Mountain is extremely popular, and booking well in advance is crucial; we recommend booking your camping trip as soon as the reservations for the season become available. All updated Parks Canada camping fees for Riding Mountain can be found on this website. Reserve your spot by calling 1-877-RESERVE or by booking online here.
You can also read our guide to Riding Mountain National Park for more information. Please note that you'll need to purchase a park pass to visit Riding Mountain; these can be purchased onsite.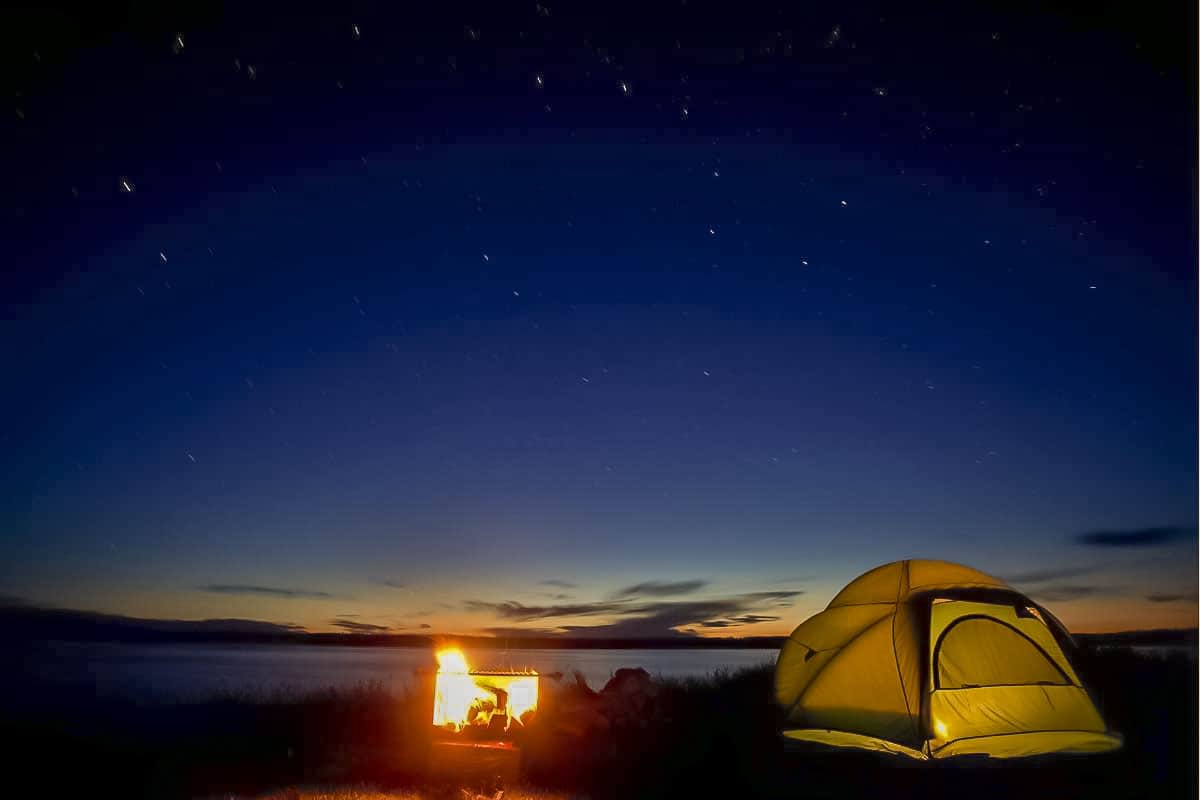 Wasagaming Campground
We consider the Wasagaming Campground to be one of the best campgrounds in Manitoba, and it's easy to see why. With 427 sites, you don't go here for solitude, but you do go here for fantastic access to the rest of the park as well as a lively atmosphere. Only a few minutes from the main beach area and pier, you can also find the Visitor's Centre, restaurants, shopping, golf, tennis courts, hiking trails, bike rentals, canoe rentals, and so much more nearby.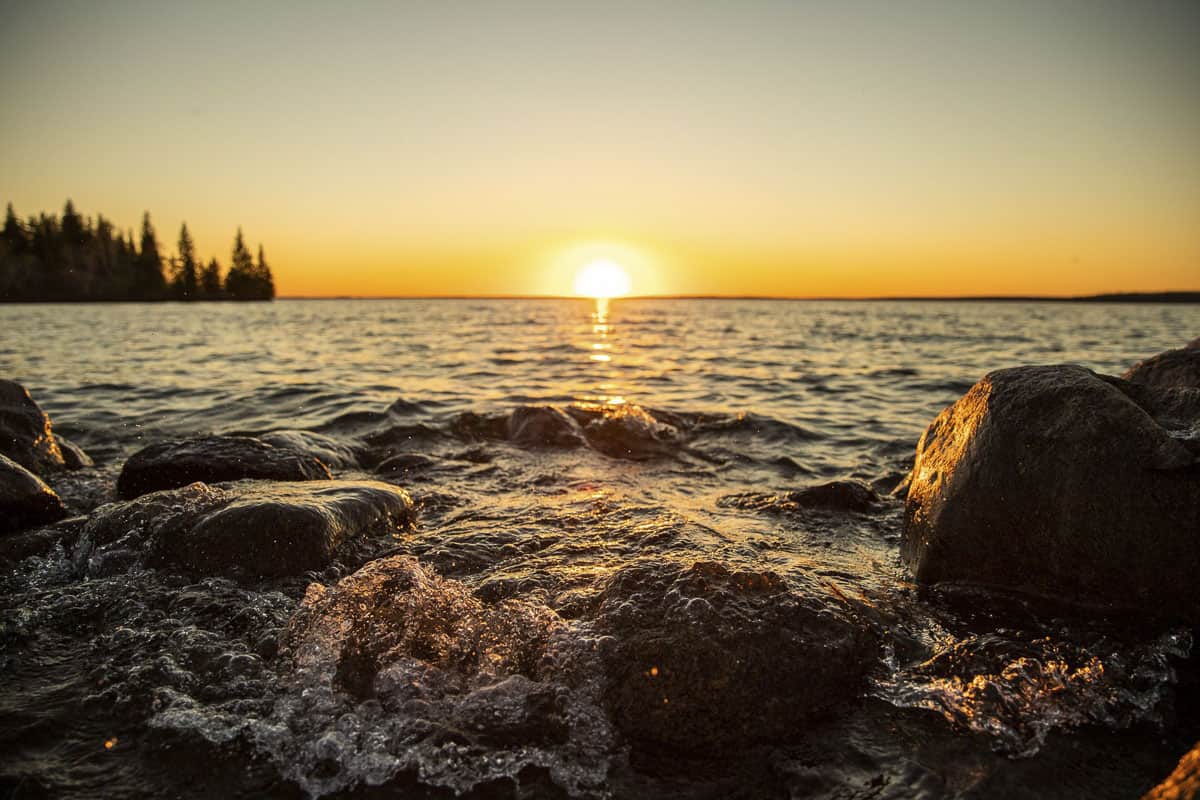 Open from mid-May until mid-October, you can choose from basic, electrical, electrical and water, and full-service sites. In addition, there are communal washrooms with hot showers and kitchen shelters as well as a dumping station nearby. You'll also need a fire permit with a daily fee if you plan on having a fire at your campsite.
Alternative Camping Spots in Riding Mountain National Park
Interested in something a bit unique? Ditch the tent and go for one of the yurts, oTENTiks, or the MicrOcube in Riding Mountain. All these accommodations fill up fast, so booking early is imperative. All three options are the perfect blend of a bit of luxury and back-to-nature camping.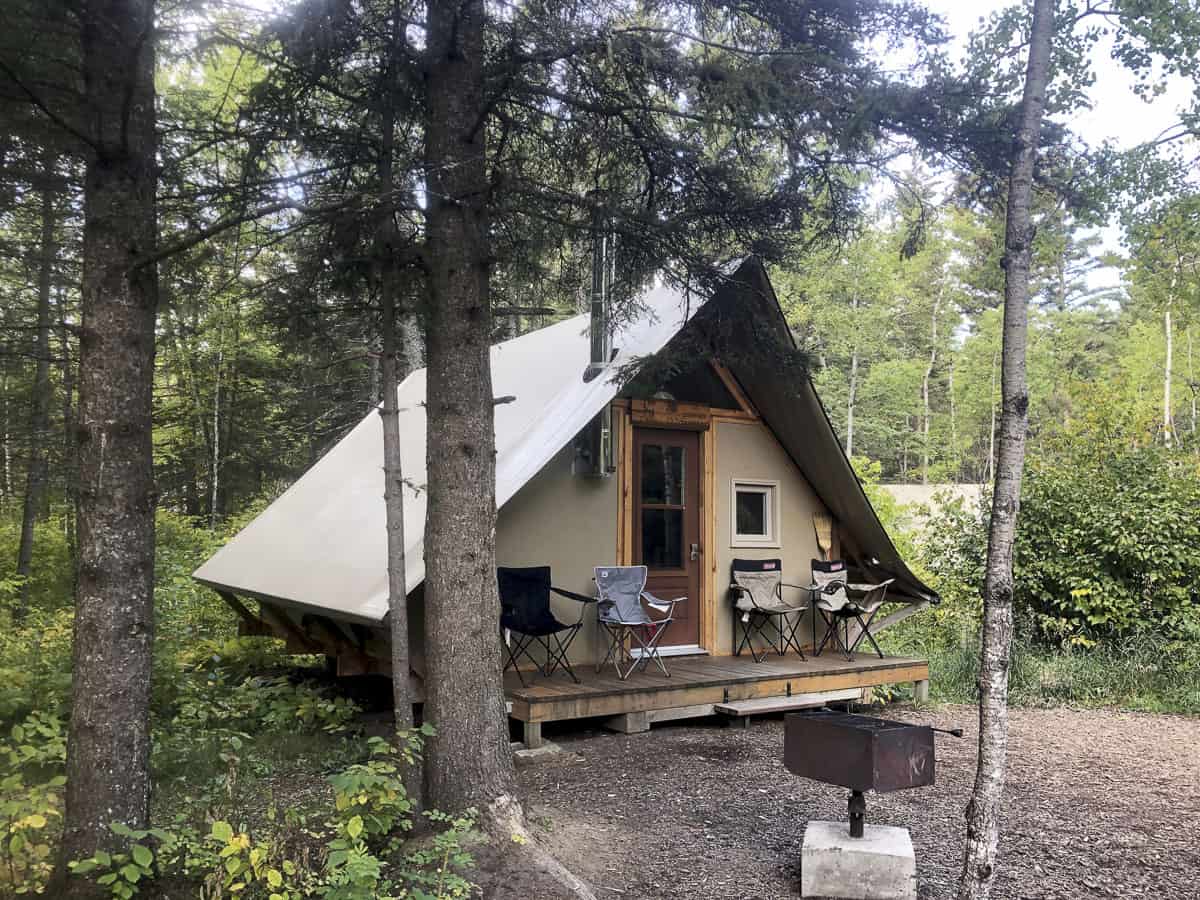 Camping in Wapusk National Park
Wapusk National Park, found near Churchill, is extremely remote. Most people visit Wapusk by arranging a tour through a licensed operator – we recommend Wat'chee Expeditions – but there are indeed two Parks Canada-owned compounds that can be used for camping in Wapusk National Park. These compounds have limited facilities and are fenced to protect campers from polar bears.
As there are no roads leading to Wapusk, the campgrounds are only accessible by canoe, helicopter, or airplane. Needless to say, camping here is not for the faint of heart, and is usually only attempted by experienced campers. Contact the service office for more information about camping in Wapusk National Park.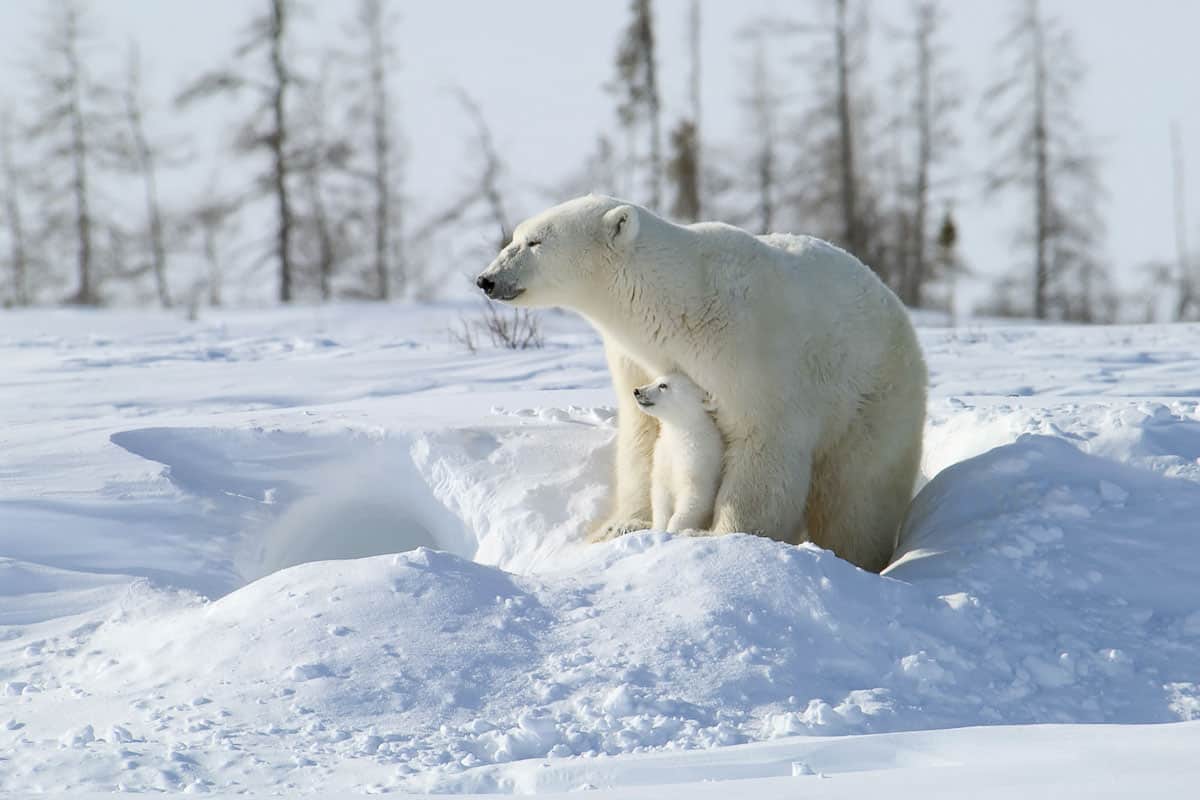 Camping in Manitoba Provincial Parks
Manitoba has a whopping 92 provincial parks, many of which have amazing campgrounds. While it would be impossible to list them all, we've included a few of our favourites around the province below.
Again, provincial park camping books up extremely quickly; some years have seen the entire season book up within a couple of days. Head to this site to find out the operating dates for the provincial park campgrounds in Manitoba, including when reservations are open online.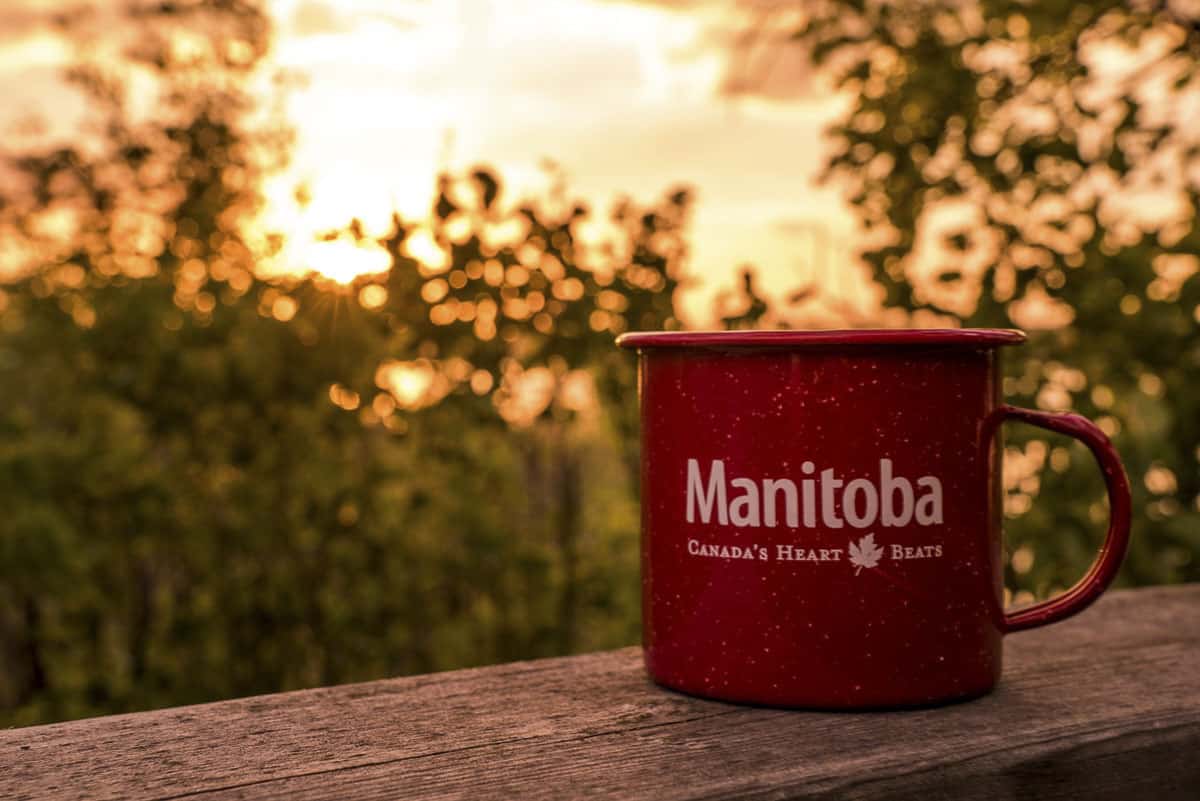 You can book a campsite using the online portal here, or by calling 204-948-3333 in Winnipeg and 1-888-482-2267 toll-free. We also recommend buying a park permit online if you plan on spending time in a provincial park in Manitoba. Permits can be purchased for a day, three days, or a year.
Please note that many people have complained about the inefficiency of the online reservation system; in 2023, Manitoba Parks has vowed to have a new Parks Reservation Service that will be much easier to use, although you will need to create a new account regardless of your booking history. You can preview the new site starting on March 27th. Booking for the 2023 season will open at 7 am on the following dates:
April 3 – All cabins, yurts and group use areas (including Hecla and Camp Morton recreation halls)
April 5 – Campsite reservations for all western and northern region parks, including Asessippi, Bakers Narrows, Clearwater (Campers Cove and Pioneer Bay), Duck Mountain (Blue Lakes, Childs Lake, Wellman Lake), Manipogo, Paint Lake, Rainbow Beach, Rivers, Spruce Woods (Kiche Manitou), Turtle Mountain (Adam Lake), William Lake and Wekusko Falls
April 11 – Campsite reservations for Birds Hill and Winnipeg Beach campgrounds
April 12 – Campsite reservations for south Whiteshell, including Caddy Lake, Falcon Beach, Falcon Lakeshore and West Hawk Lake
April 13 – Campsite reservations for Nopiming (Tulabi Falls, Bird Lake, Black Lake, Shoe Lake, Beresford Lake) and north Whiteshell (Big Whiteshell, Brereton Lake, Nutimik Lake, Opapiskaw, Betula Lake and White Lake) campgrounds
April 14 – All remaining locations, including Camp Morton, Grand Beach, Hecla, Hnausa Beach, Lundar Beach, Moose Lake, St. Malo, Stephenfield and Watchorn
Some of our Favourite Manitoba Provincial Park Campgrounds
It would be impossible to list all of our favourite provincial park campgrounds in Manitoba, but here are a few we love!
Paint Lake Provincial Park
Paint Lake Campground has it all: gorgeous views of the water, countless islands to explore, and lots to do in the surrounding area. Base yourself in one of the 86 campsites or yurts to explore Thompson and Pisew Falls. Paint Lake Lodge is also nearby for delicious meals when you want a break from cooking over the fire.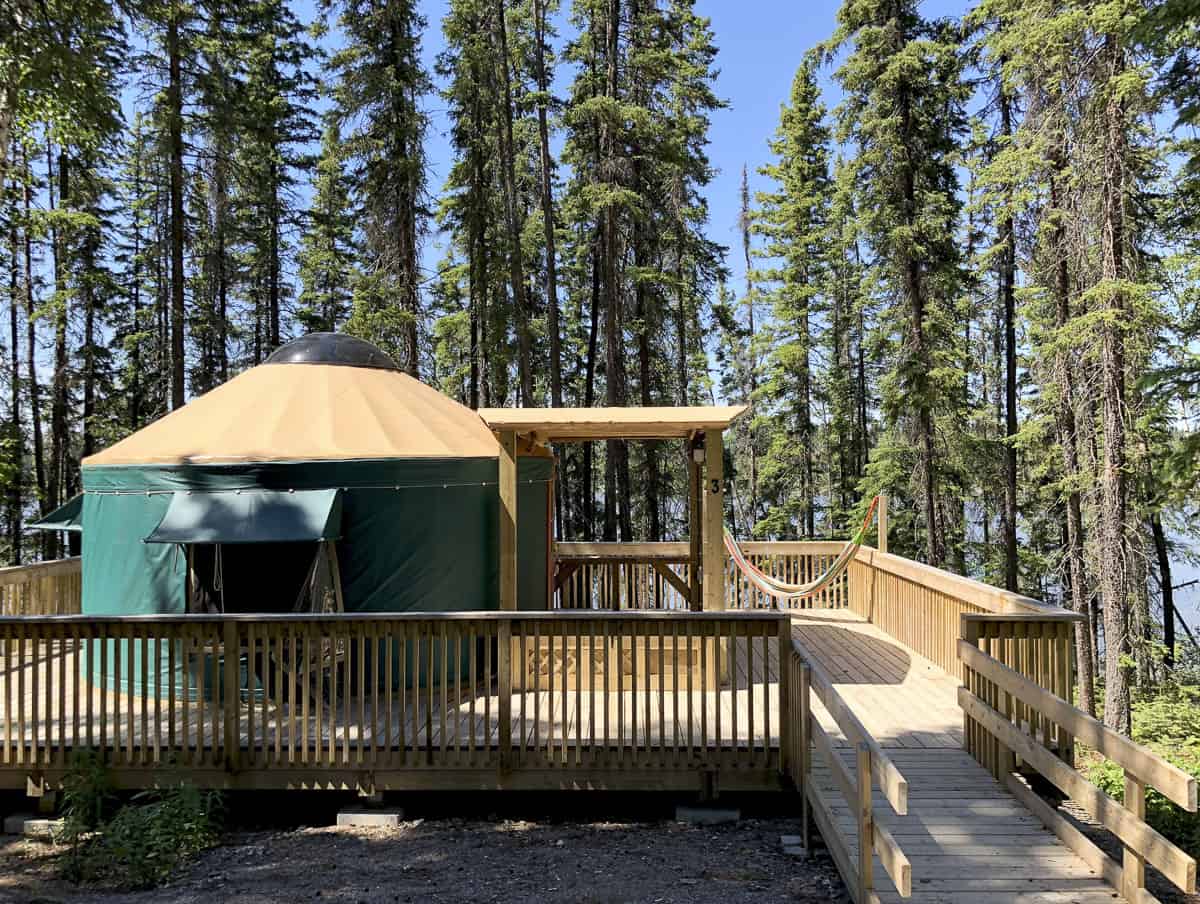 Nopiming Provincial Park
Home to one of our favourite places in Manitoba – Tulabi Falls – Nopiming Provincial Park is an excellent choice for Manitoba camping. Tulabi Falls Campground has 17 basic sites, 19 electrical sites, and six rental yurts to choose from, and it is one of the quieter Manitoba provincial campgrounds.
While there are no modern washrooms or showers here, we see it as a chance to get back to nature and discover the Canadian wilderness; in fact, Nopiming means "entrance to the wilderness" in Anishinabe. Also check out Beresford Lake Campground, Black Lake Campground, and Bird Lake Campground, while Shoe Lake has backcountry sites.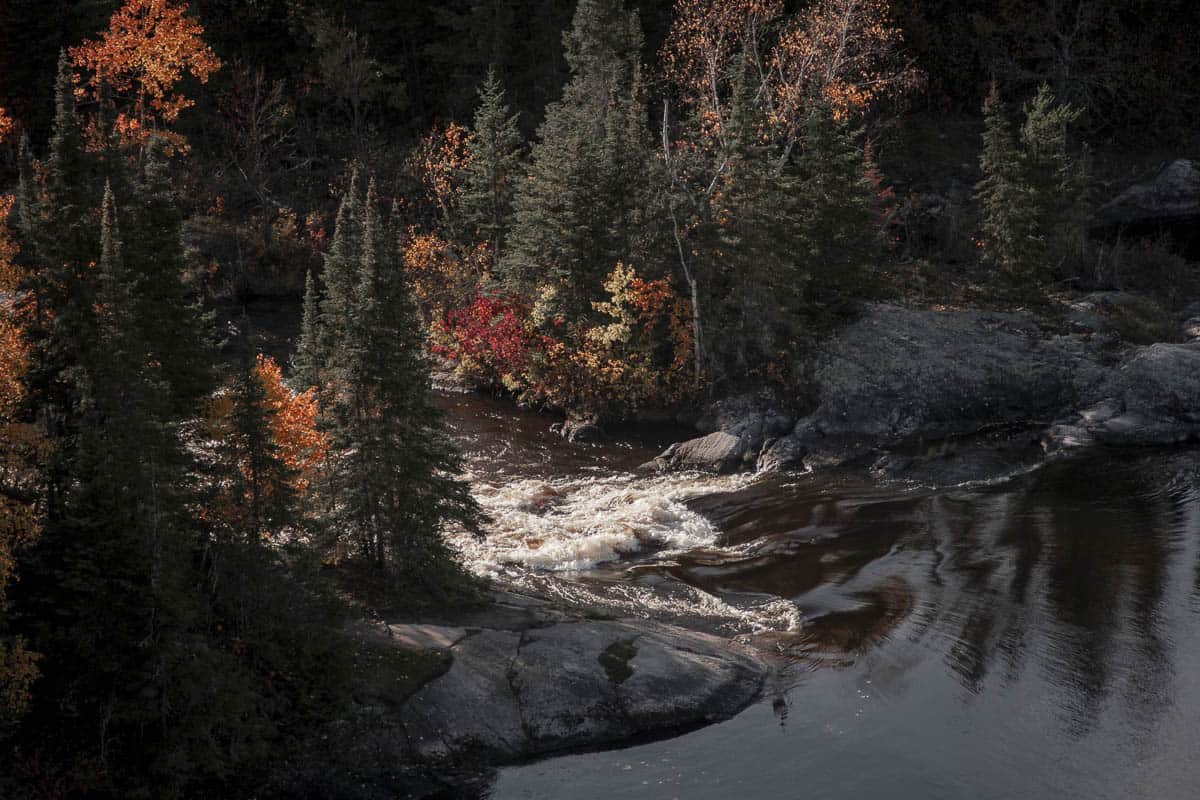 Whiteshell Provincial Park
Home to some of the best Manitoba campgrounds, Whiteshell Provincial Park is one of the most popular parks in the province. Top campgrounds include West Hawk Lake Campground, Nutimik Lake Campground, Caddy Lake Campground, Otter Falls Campground, and Falcon Lake Lakeshore Campground. You'll never run out of things to do in Whiteshell Provincial Park, as there are plenty of hiking trails and beaches to keep you busy, not to mention the staggering amount of sports activities to try in the area.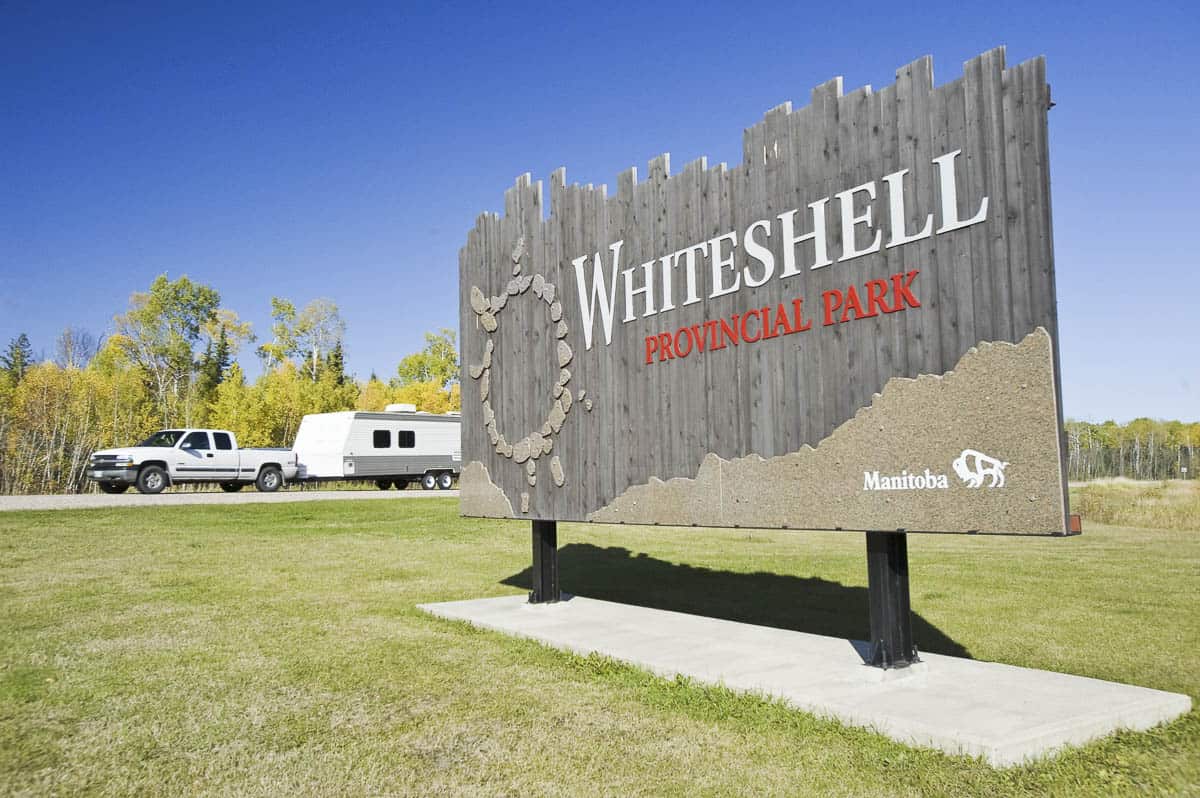 Spruce Woods Provincial Park
Head to Spruce Woods Provincial Park to stay at the Kiche Manitou Campground, one of Manitoba's most beloved camping spots. Base yourself here to explore the magnificent park, home to Manitoba's only desert. With hiking and interpretive trails, concession stands, canoe and paddleboat rentals, lifejacket rentals, modern washrooms, firewood for purchase, a playground, mini-golf, a volleyball court, and a visitor's centre, it's easy to see why so many people want to return to Kiche Manitou year after year. Backcountry camping is also available in Spruce Woods.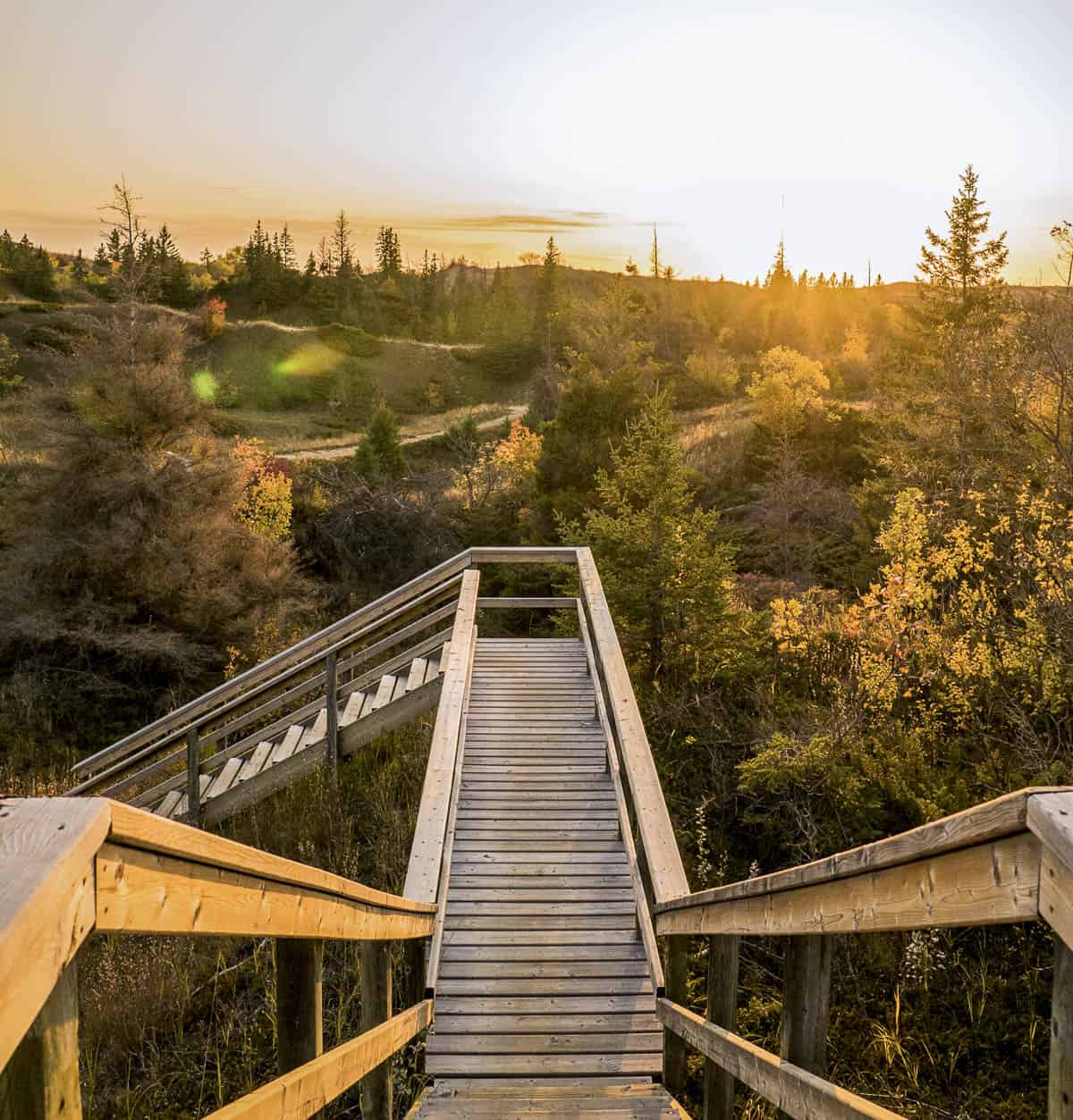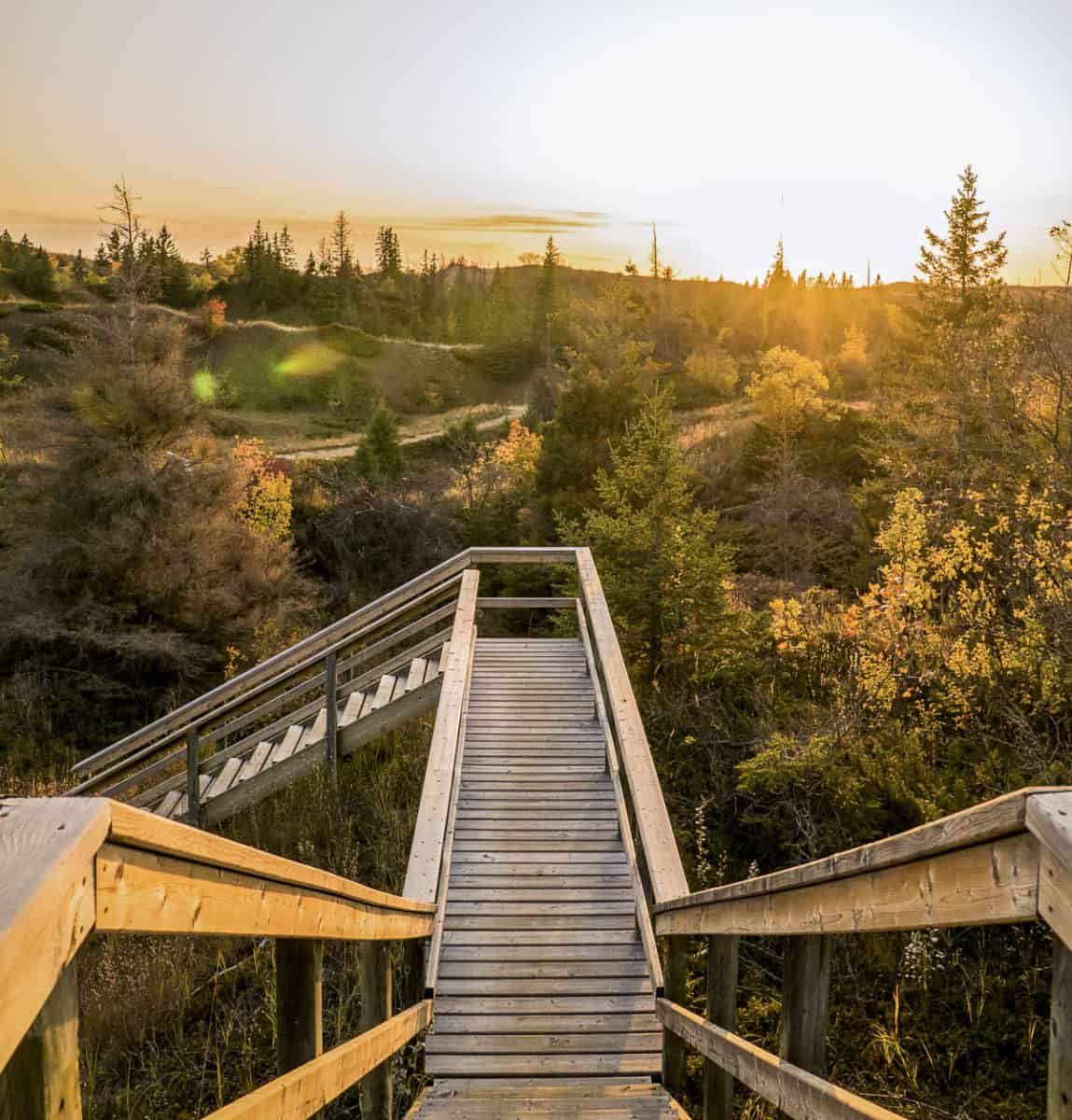 Duck Mountain Provincial Park
Duck Mountain Provincial Park is home to Blue Lakes Campground, a stunning campground near Swan River. The Blue Lakes trail is one of our top hiking trails in Manitoba, and you're close to Baldy Mountain as well as the Blue Lakes Resort. But nothing beats the colour of the water, a sparkling turquoise that will make you think you're on a Caribbean island, not smack dab in the middle of the prairies; East Blue Lake is perfect for a summer swim. Also check out Wellman Lake Campground, found between Wellman Lake and Glad Lake in Duck Mountain Provincial Park.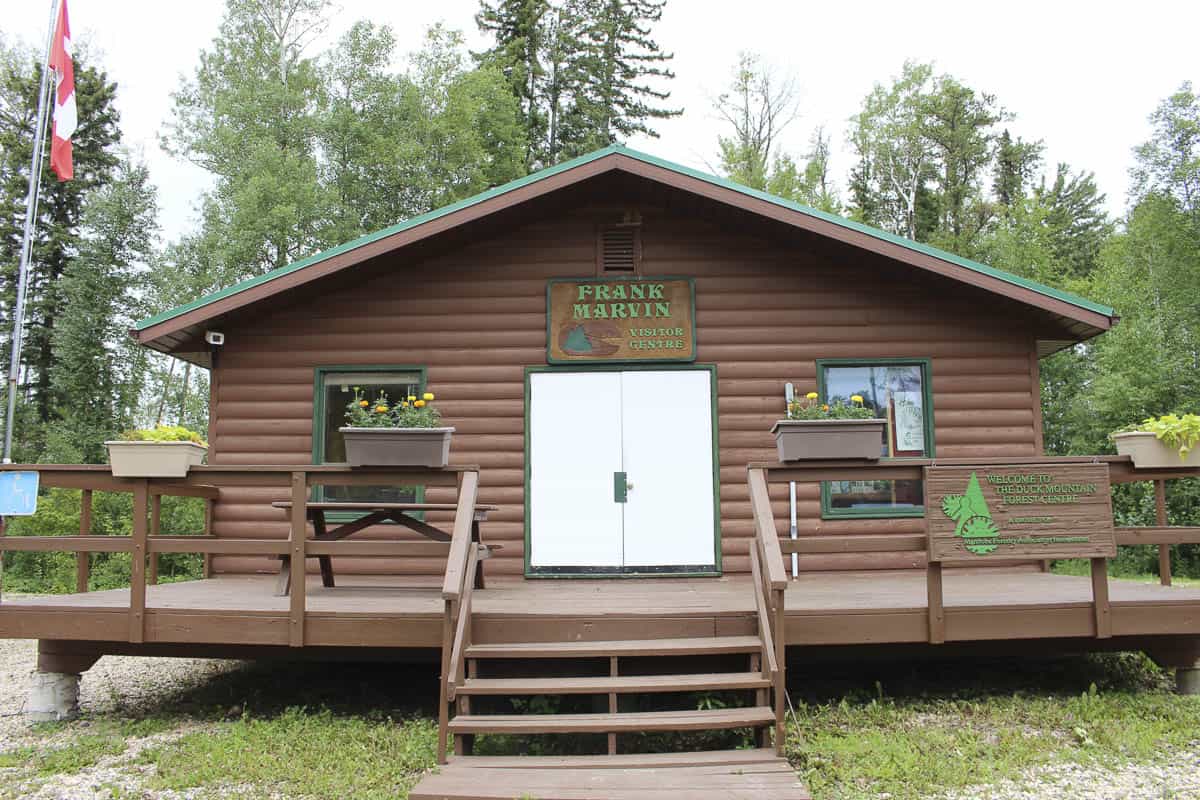 Turtle Mountain Provincial Park
Adam Lake Campground is one of the best campgrounds in Manitoba, and you can feel a real sense of peace and quiet here. Surround yourself with the nature of Turtle Mountain, including the more than 200 lakes and wetlands, the thick forests, and the rolling hills. Turtle Mountain is also home to the Max and William Lakes campsites, while backcountry campers can try the Oskar Lake campsite or the James Lake cabin.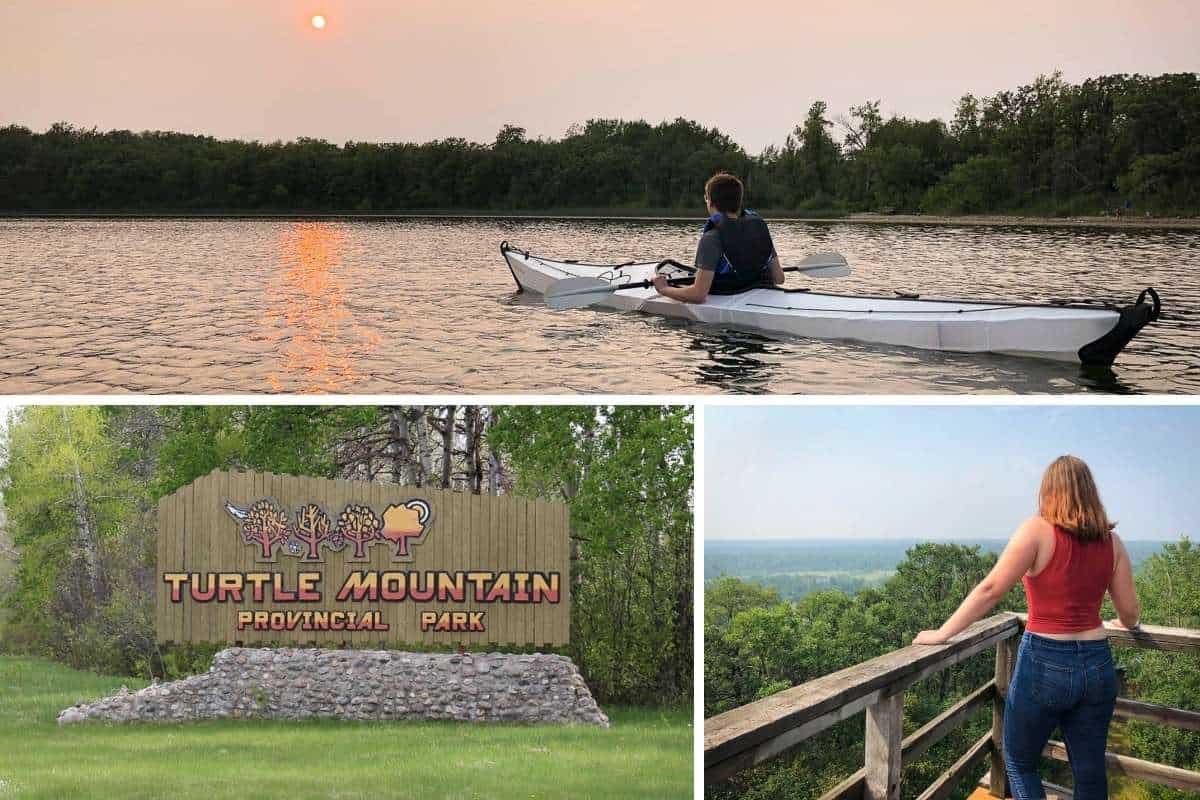 Backcountry Camping
Backcountry camping is an incredibly unique way to see parts of Manitoba that many people never experience. In Manitoba's provincial parks, there are three types of backcountry camping: walk-in, water route, and wilderness. They can range from a simple overnight stay to multi-day or multi-week adventures that require a lot of skill. No matter where you're going or for how long, always tell someone where you plan to be and when you plan to return. Cell service is very limited in backcountry areas, if available at all.
You can find all of Manitoba's walk-in backcountry campsites here, all of its water route backcountry campsites here, and all of its wilderness backcountry campsites here. Make sure to research which parks require provincial park passes for backcountry camping, and which may require backcountry permits.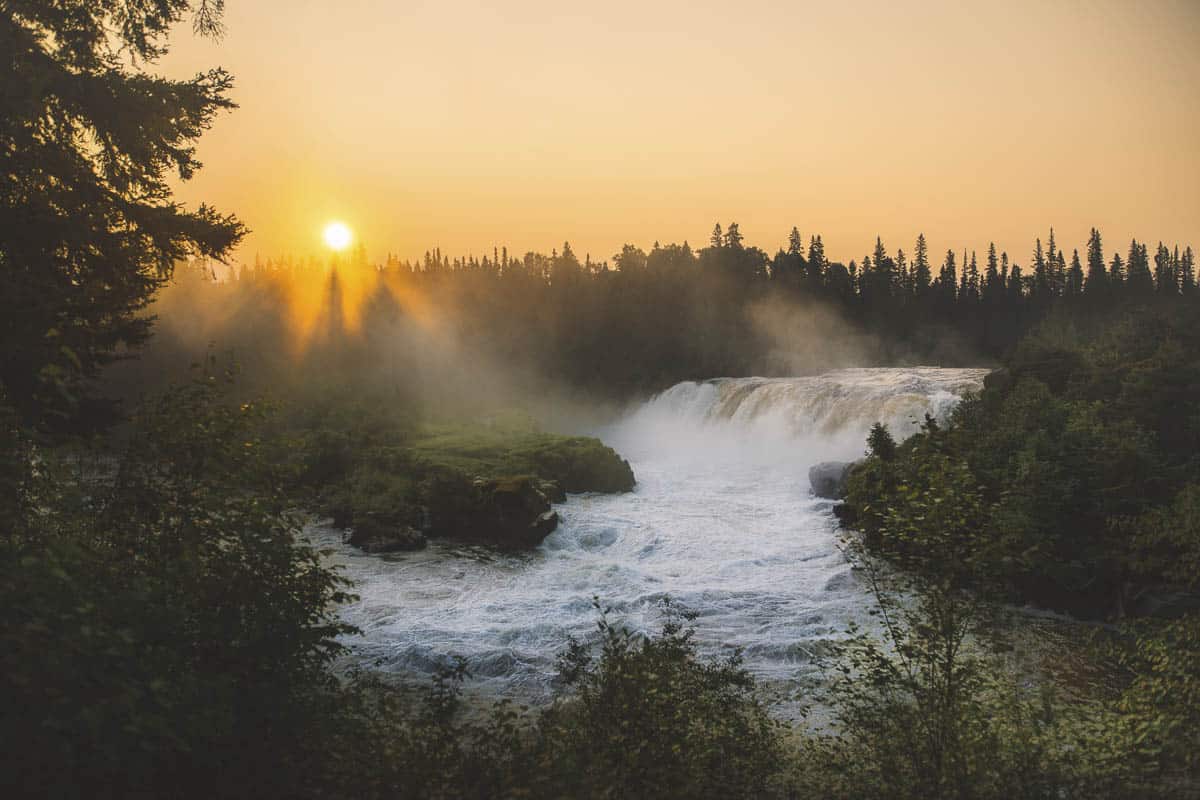 Walk-in backcountry sites include those in Turtle Mountain, Duck Mountain, Spruce Woods, Whiteshell, and Nopiming Provincial Parks. There are numerous water route backcountry sites in Whiteshell and Nopiming, with Grass River and Pisew Falls also being popular destinations. Atikaki Provincial Park is one of the most popular for wilderness camping, including camping along the famous Bloodvein Canadian Heritage River.
Most backcountry camping sites in Manitoba are first-come, first-served, and you may find yourself sharing a campsite with another group. Almost nothing is provided at these sites; you'll often find a fire pit and not much else, although a few sites have picnic tables or a pit privy. Because of this, it's recommended that you have some camping experience before attempting backcountry camping. Wilderness camping is not for beginners and usually requires a lot of extra preparation; these sites also often require a fly-in, as they're incredibly remote.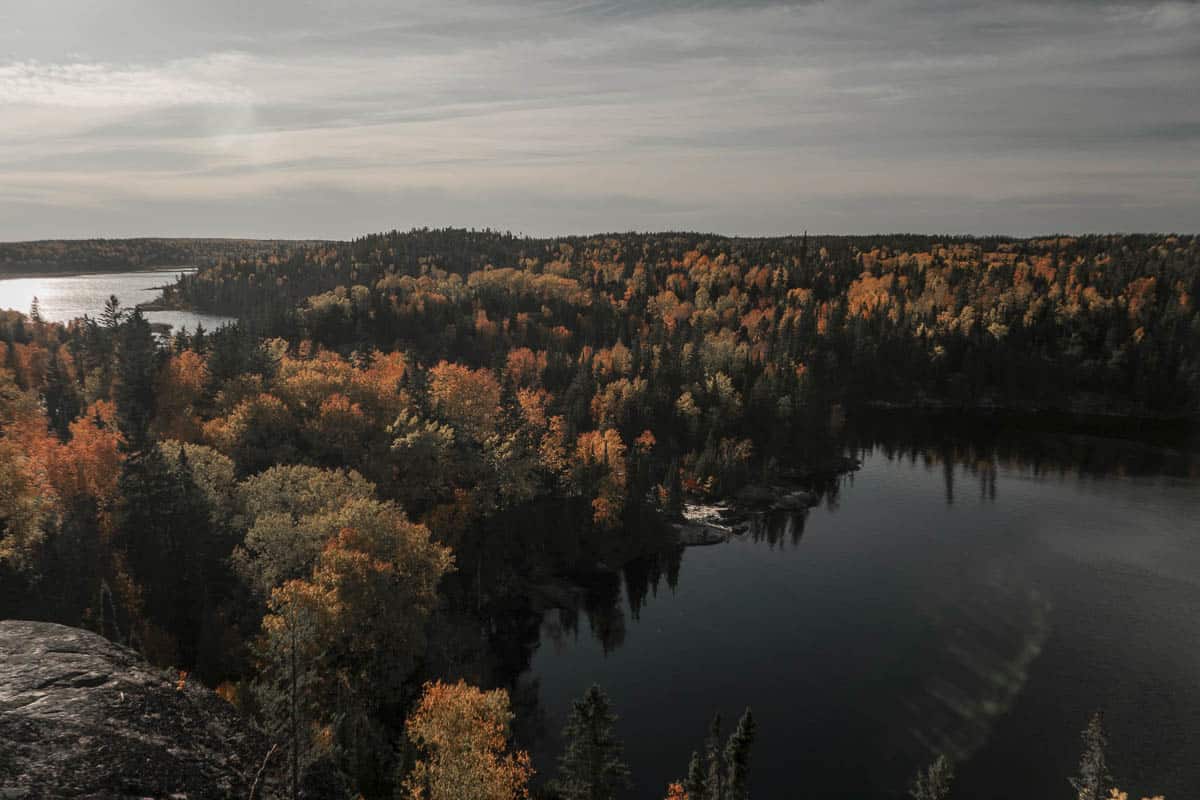 Regardless of which backcountry campsite you choose, campers must boil all of their own water (no potable water is provided) and must carry out all of their own garbage at the end of their stay; the point is to leave no trace. Stays of up to three days at one site are permitted unless you stay at a reserved backcountry campsite (where you can reserve a site for up to seven days).
Private Campgrounds in Manitoba
There are hundreds of private campgrounds in Manitoba, including those that cater to RVs, tents, and everything in between. You'll find many private campgrounds near cities, towns, and provincial parks or beaches, and most can be found by simply googling campsites in the region you'd like to visit.
Private campgrounds often provide excellent amenities and can sometimes be cheaper than staying in provincial parks. Many private campgrounds have a choice of full service, electric, and/or electric and water sites to choose from. Many have amenities that include laundry services, volleyball courts, hiking and biking trails, picnic shelters, firewood (either free or for sale), and more. Some even have pools, making them ideal for family camping trips.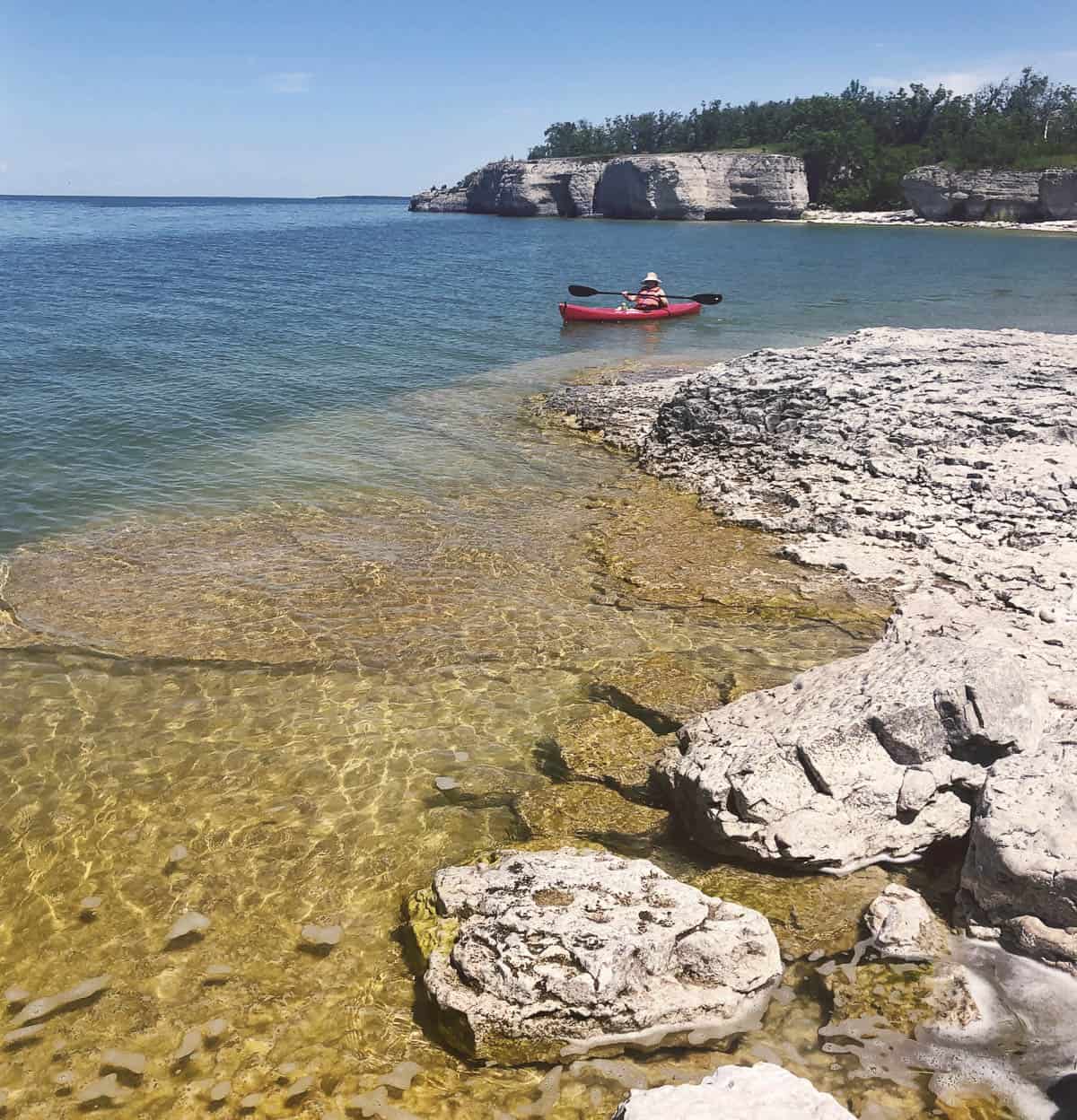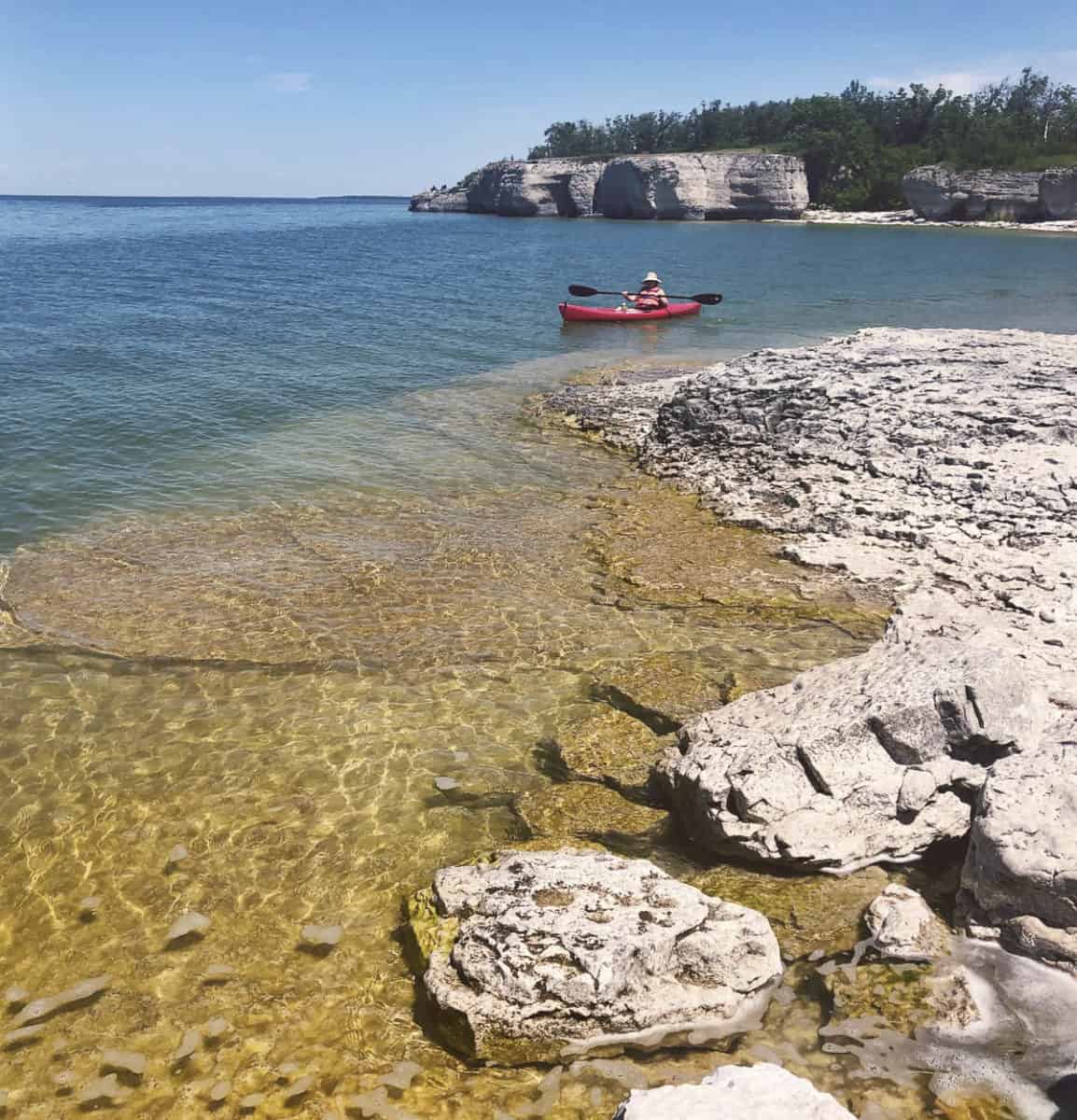 Some of our favourite private campgrounds in Manitoba include the Rubber Ducky Resort and Campground near Winnipeg, Steep Rock Beach Park on Lake Manitoba, Wild Oaks Campground in Richer, Asessippi Beach and Campground, and Miller's Camping Resort near Portage la Prairie.
Crown Land Camping in Manitoba
Crown land camping, sometimes called "boondocking," is camping on any public land free of charge. Residents of Canada can usually camp on crown land for up to 21 days at any one site unless it is otherwise posted. It's important to note that no facilities are provided on crown land, and ecological sustainability is vital; you must practice a "leave no trace" attitude. Crown land camping is usually reserved for more experienced campers, as well as those looking for a bit of adventure.
Where can you find crown land camping in Manitoba? That's the tricky part. Many people are unwilling to share their crown land camping spots online for fear of the spot becoming overrun; the whole point of crown land camping is to escape into nature and leave as little impact on the land as possible. We respect that here at Road Trip Manitoba, and so we won't divulge any of the crown land camping areas we personally know of in the province.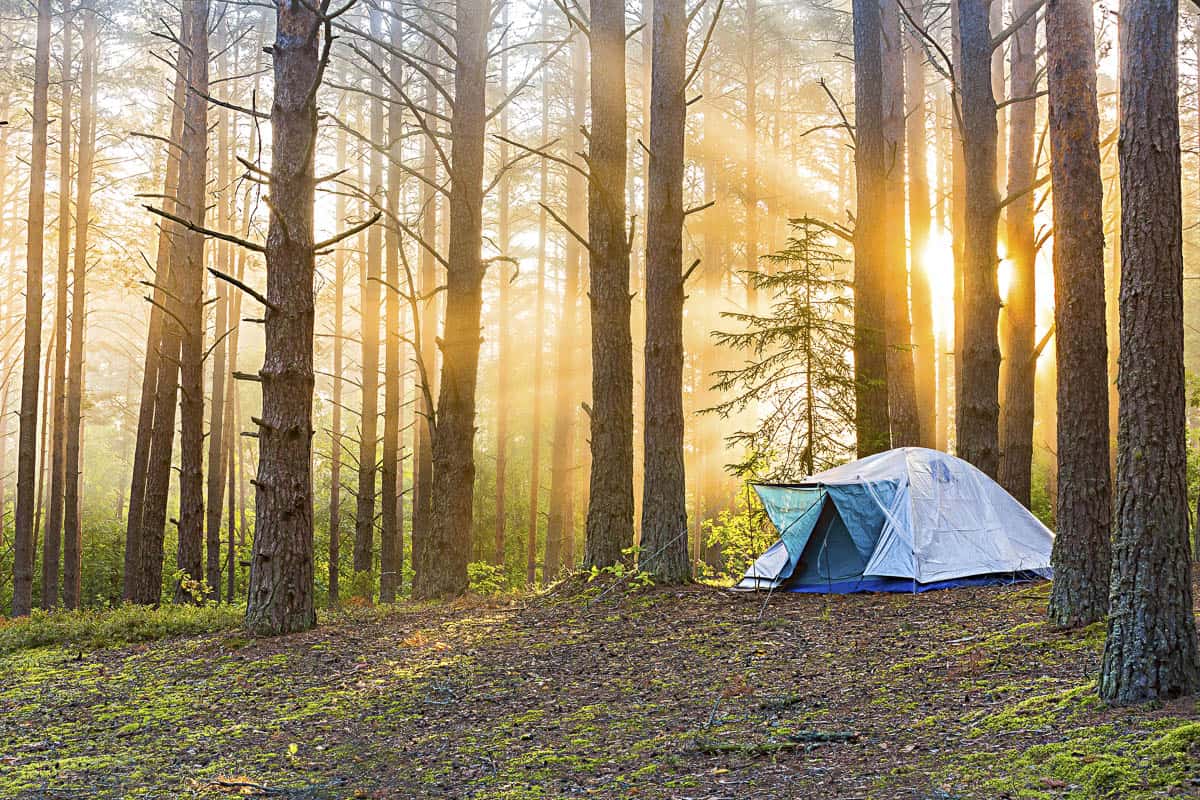 If you're interested in crown land camping in Manitoba, we suggest contacting the local Rural Municipal office (RM). Land ownership maps can usually be viewed at an RM office, and you can check which land is considered crown land in the area.
Manitoba crown land camping can be difficult at first, especially if you don't know where to start, but once you find your own slice of paradise, it may become your favourite form of camping.
When to Go Camping in Manitoba
Believe it or not, you can camp all year round in Manitoba, although camping in the colder months will obviously take more preparation than camping in summer! It all depends on how adventurous you are.
The peak camping seasons in Manitoba are June, July, and August, although many people also camp in late May and early September, too. You can check this site to find out when all provincial park camping sites are open, including when reservations open; you'll note that most reservations are only open from mid-May until mid-September, although a few remain open into October.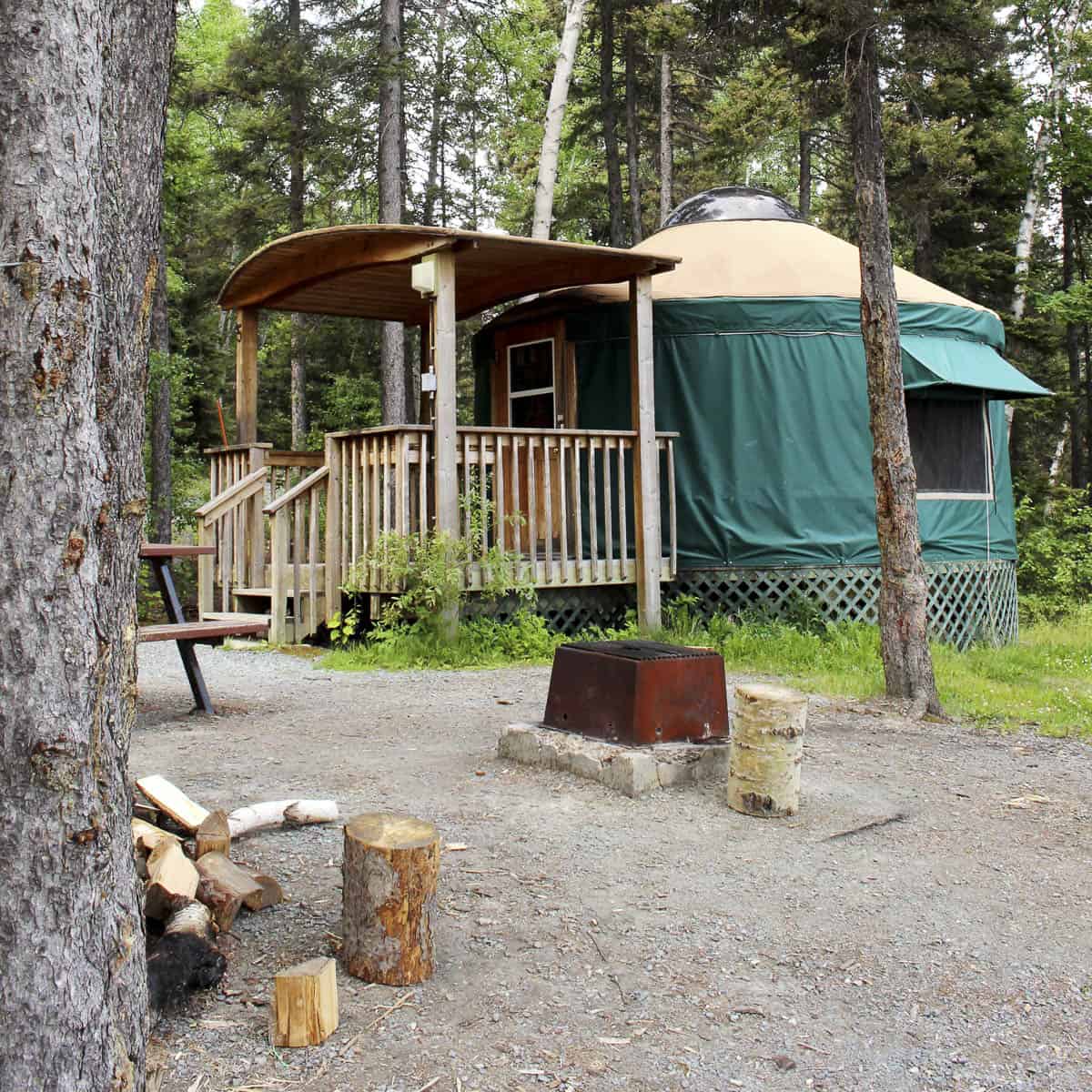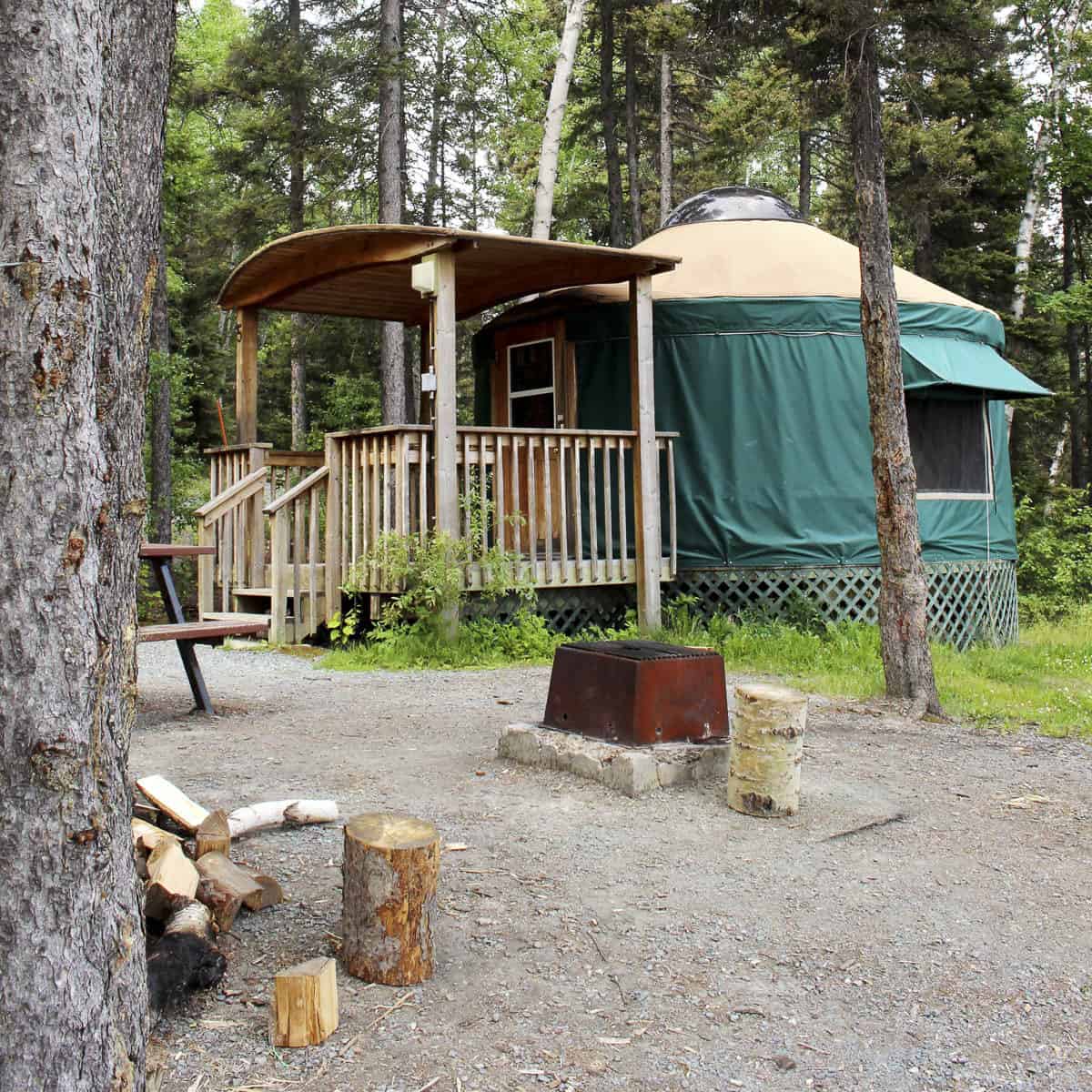 Summer camping brings warm weather. In southern Manitoba, June has average highs of 23°C, but it can get chilly in the evenings. It is also the rainiest month for camping. July and August are hot, with average highs of around 27°C in the day, so it's critical to make sure you have a lot of drinking water as well as adequate shelter from the sun. By September, the average high drops to 20°C. Of course, the more north you go in Manitoba, the colder it will get. If you plan on camping in the fall in Manitoba, Parks Canada has this resource that includes which provincial park campgrounds are still open.
And we can't talk about camping in Manitoba without mentioning the mosquitos. Mosquitos can be relentless in summer, especially if there was a particularly rainy spring. Make sure to bring lots of bug spray, mosquito coils, and mosquito netting. It's also worth it to wear longer layers on your arms and legs for full protection from the bugs. Black flies, ticks, and wasps can also be hazards while camping in summer. Always check yourself and others for ticks if you've been in tall grass, forests, or other areas of vegetation (including pets).
If you plan on winter camping in a provincial park, it's crucial to contact the park's relevant office. More information on winter camping in Manitoba is available here. You can also rent an oTENTik in Riding Mountain National Park in winter, while another option is to rent a dome such as one at Moonlit Canopy in Pembina Valley Provincial Park or stay in one of the Turtle Mountain Adventure Huts. Many vacation rentals are also available in winter in Manitoba.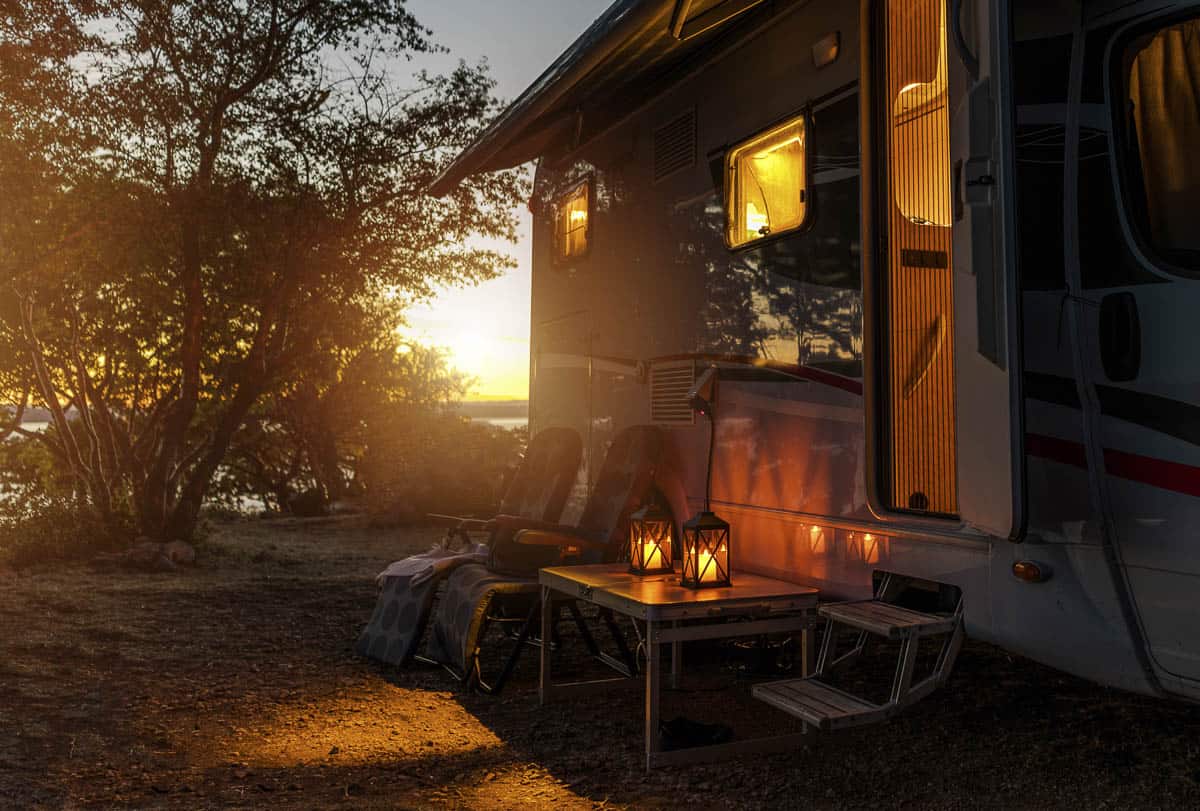 Manitoba Camping Resources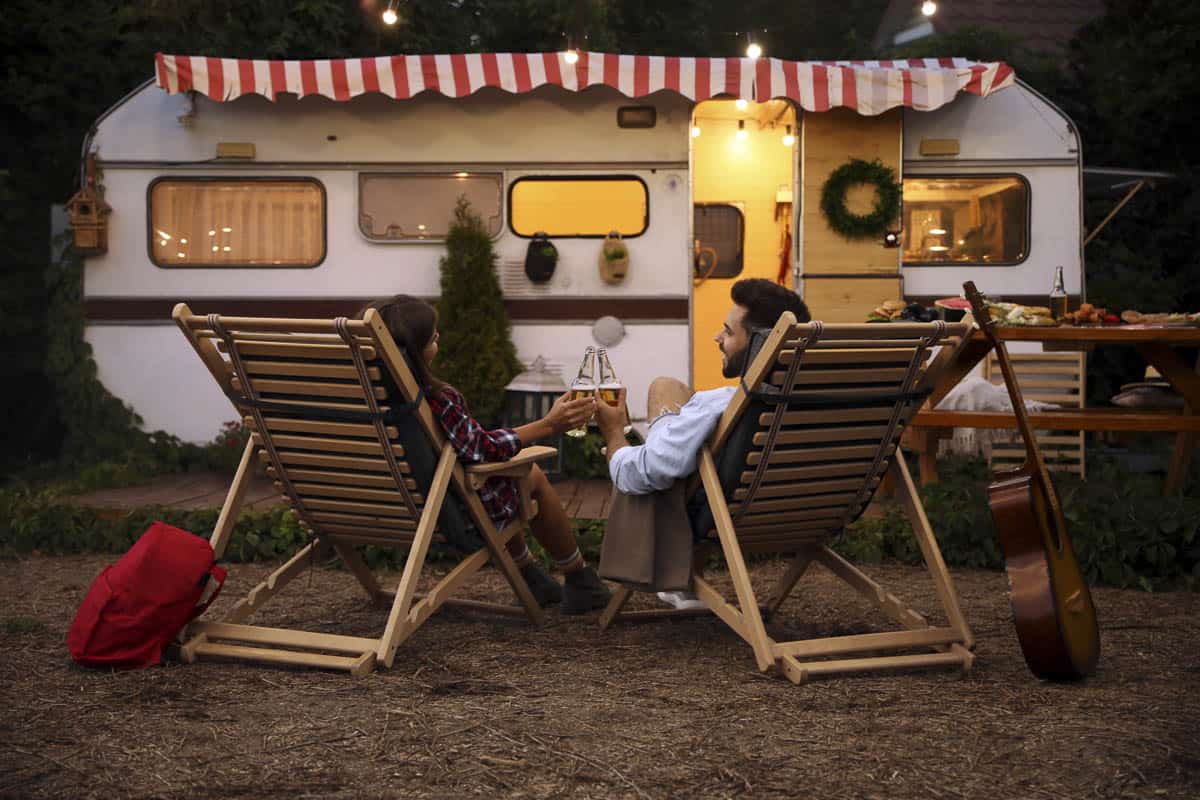 Before you hit the road for ANY camping trip, be sure to print off our FREERoad Trip Manitoba bingo cards and tick off those things you see, do, or eat along the way!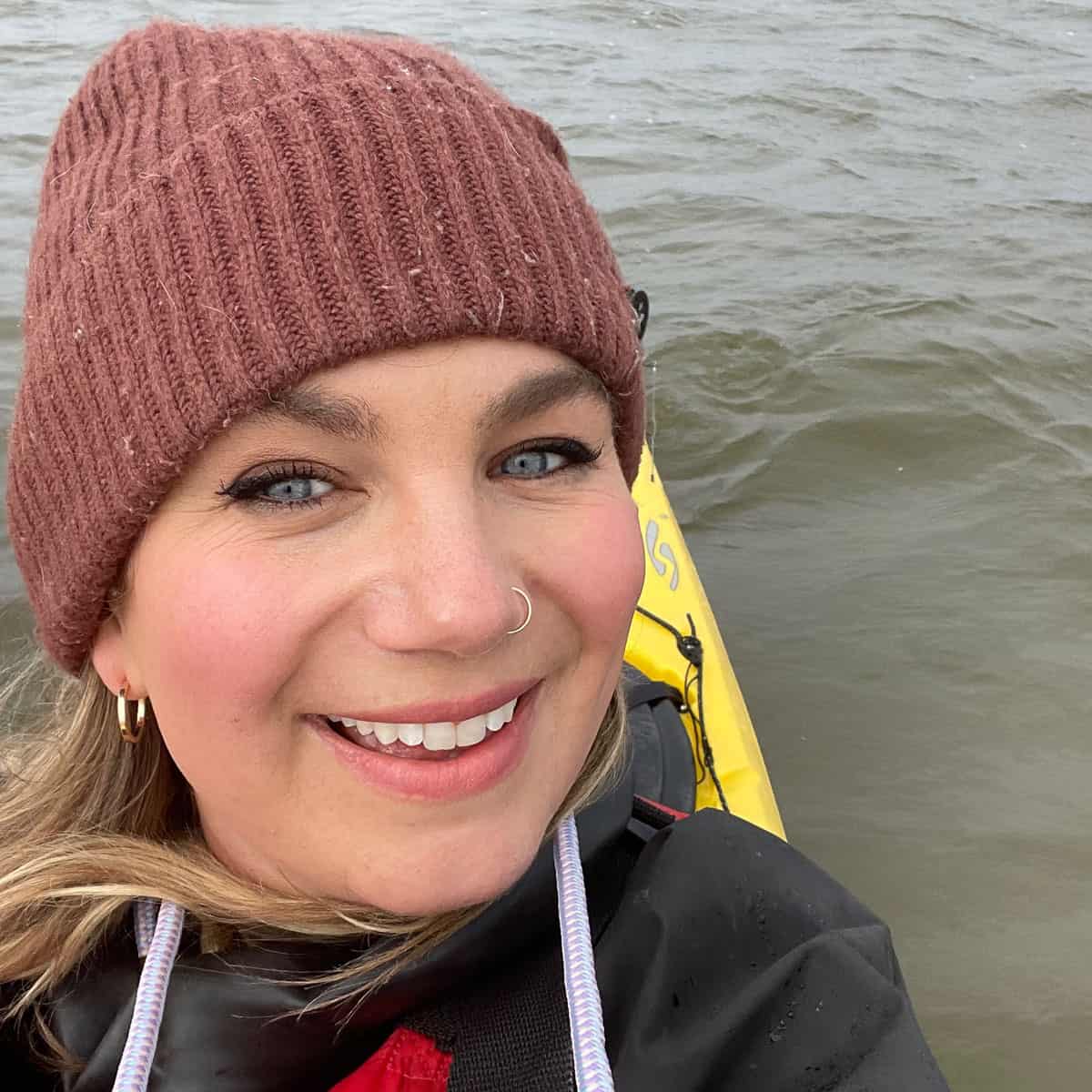 Brenna Holeman (she/her) has adventured to over 100 countries but is incredibly proud to call Winnipeg home. Brenna spent 16 years travelling solo around the world, living in Copenhagen, Edinburgh, Osaka, Antigua, and London, England. As well as being an editor and writer for Expedia UK for over seven years, she runs This Battered Suitcase, one of the most trusted and respected travel blogs in the world.