Disclaimer: This page may contain affiliate links. Please review our full Terms and Conditions for more information and our Privacy Policy. Note that any pricing, operating hours, or other such information provided below may have changed since initial publication.
Compiled by the Road Trip Manitoba team
Last updated on May 28, 2023
Is there anything more calming and rejuvenating than visiting a spa? Whether you're after a massage, a pedicure, or something a bit out of the ordinary (have you tried flotation therapy yet?), there's a spa in Winnipeg for you. With excellent spa services across the board, we've rounded up the best spas in Winnipeg for you to try.
So get ready to get relaxed! And don't forget to book ahead of time… these places fill up fast, especially on weekends and holidays.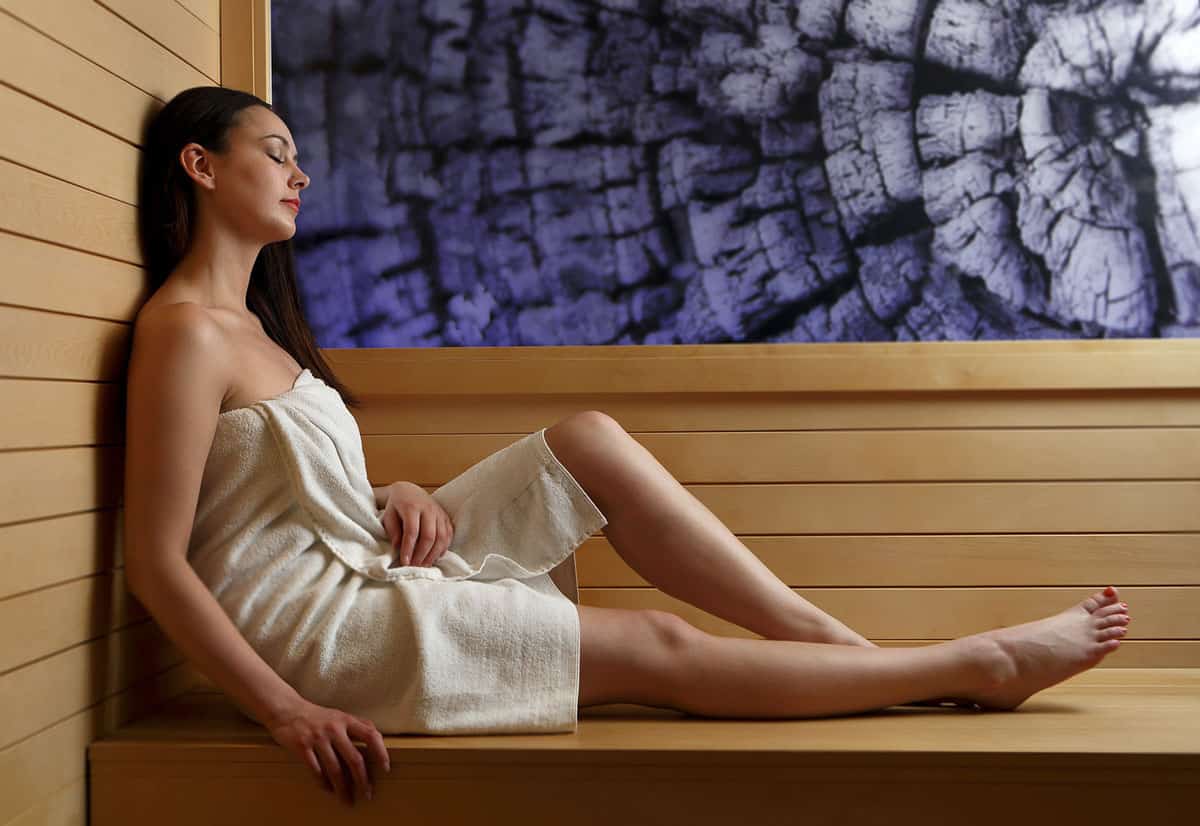 The Best Spas in Winnipeg
Thermea by Nordik Spa Nature
Location: 775 Crescent Drive
There's no way we could write a list about the best spas in Winnipeg and not mention Thermea. Thermea by Nordik Spa Nature is by far one of the most popular Winnipeg spas, and it deserves a day or at least a half day to itself. Focusing on thermotherapy and relaxation, you'll find this indoor/outdoor space to be reminiscent of a Scandinavian spa; think pools of warm water, a plunge pool of ice cold water, steam rooms, aromatherapy, saunas, exfoliation rooms, and more.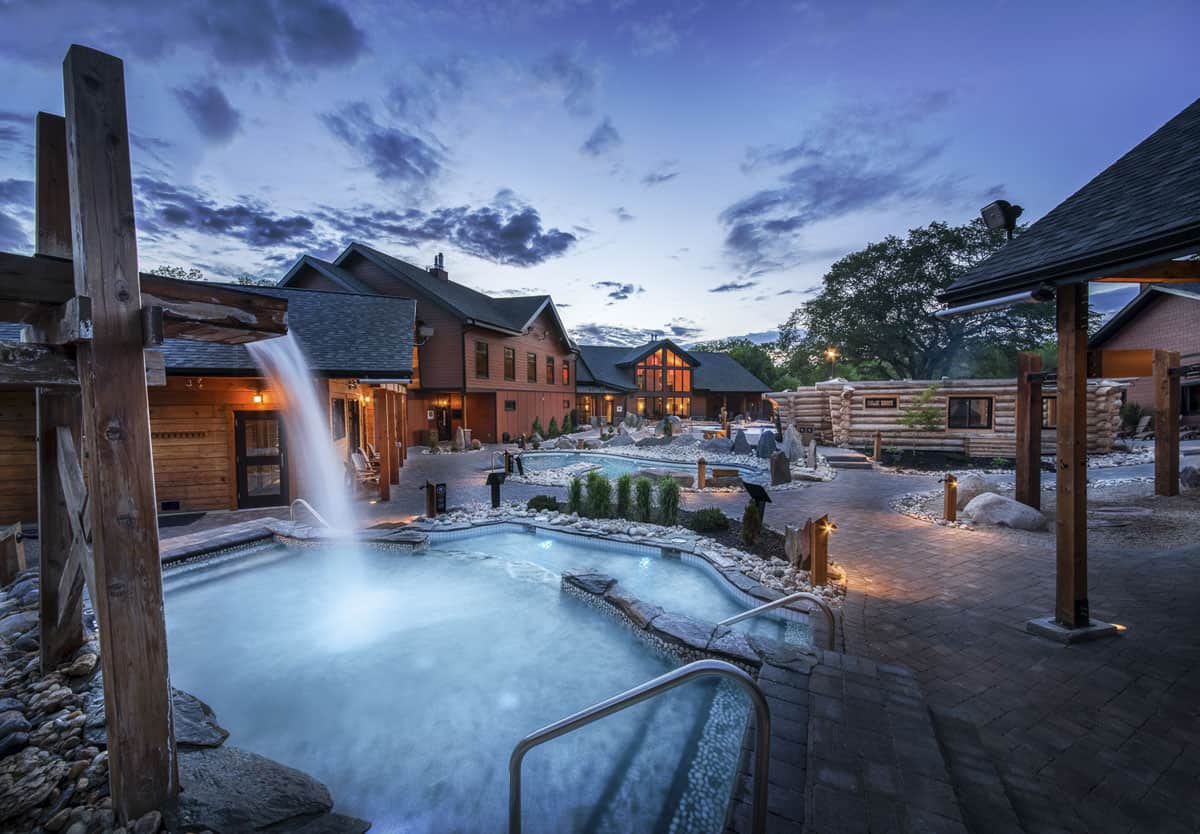 At Thermea, you're encouraged to follow a thermal cycle of alternating hot and cold temperatures, followed by a rest period. It's recommended to do the cycle a few times to really feel its benefits, and there are plenty of relaxing outdoor spaces to visit in between cycles. And yes, Thermea is open in winter! In fact, it's our favourite time to go, as there's nothing like luxuriating in the warm outdoor pools while snow gently falls around you. Also take advantage of the massage therapy as well as the terrific restaurant on site. More than just a spa, Thermea is an experience, and we personally always have an absolutely fantastic time whenever we visit; we even consider it one of our top things to do in Winnipeg.
Spa Botanica
Location: 1459-C Corydon Ave
Let's face it, sometimes a bit of pampering is just what we need. At Spa Botanica, you can expect an exceptional spa treatment, whether you're after a pedicure, massage, or facial. The calm environment is perfect for unwinding, and, as they say, it's the spot to "discover your oasis". Enjoy the skill of a highly trained massage therapist as you choose from a hot stone massage, a Swedish massage, a head massage, or, for the couples, tandem massages with two therapists.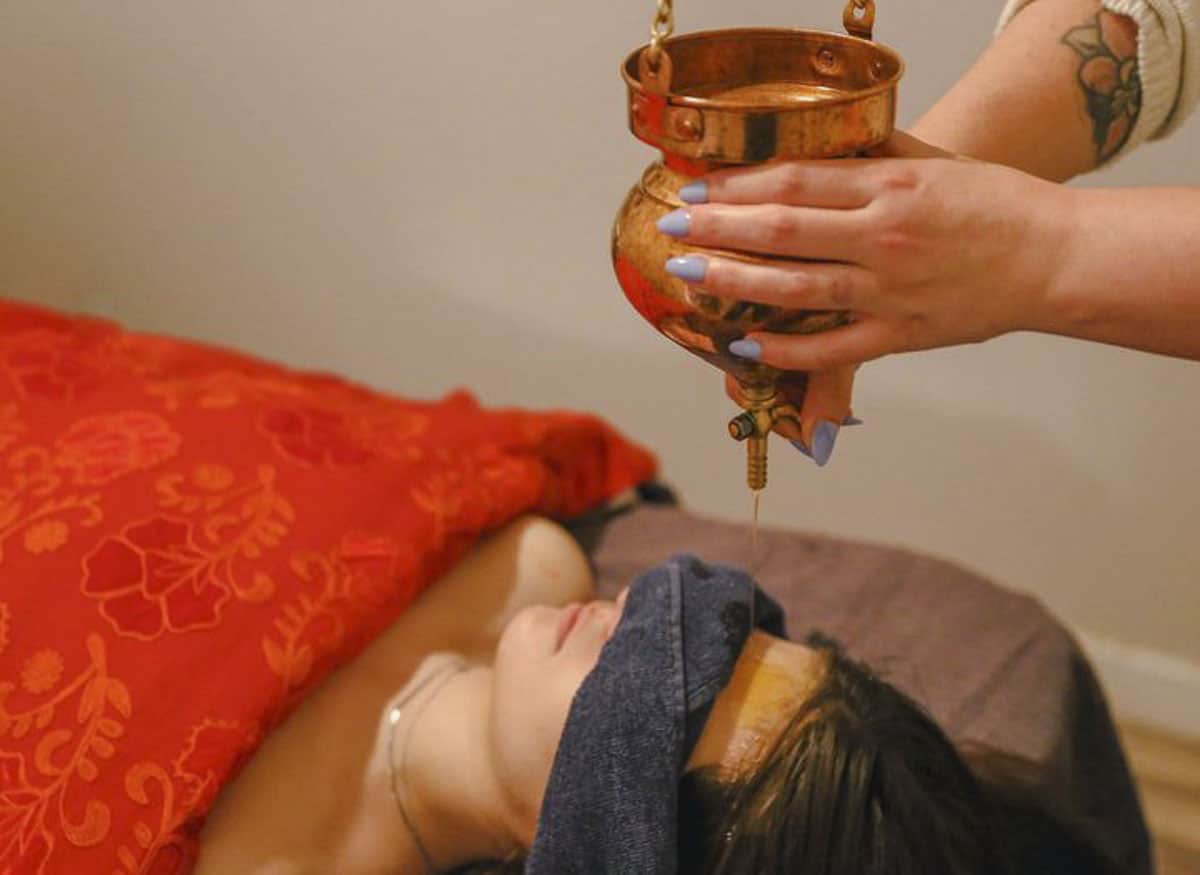 Other than massages, Spa Botanica has an incredible list of Ayuverdic treatments, including body wraps, oil treatments, chakra rebalancing, and more. Also choose from a variety of pedicures, manicures, and facials; our favourite is the Om Fresh Facial, which also includes a hot stone facial massage. If you're looking for a few beauty treatments, they do that, too, including brows, lashes, and waxing. There's a reason Spa Botanica is known as one of the top spas in Winnipeg: it really is that good. So go on, treat yourself!
Ten Spa
Location: 222 Broadway
If you're looking for some luxury with your spa experience, head to Ten Spa. Found on the tenth floor of the Fort Garry Hotel – one of our picks for the best hotels in Winnipeg – Ten Spa is an urban sanctuary where you can relax, rejuvenate, and recharge. There are a variety of excellent spa services available, including massages, waxing, facials, body treatments, foot care, hand care, brow and lash treatments, and more. The facials in particular are noteworthy, as there is an extensive array of treatments to choose from: cryotherapy (using ice-infused botanical extracts), Microderm, deep detox, LED therapy, oxygen treatments, lymphatic treatments, hot peels, and more.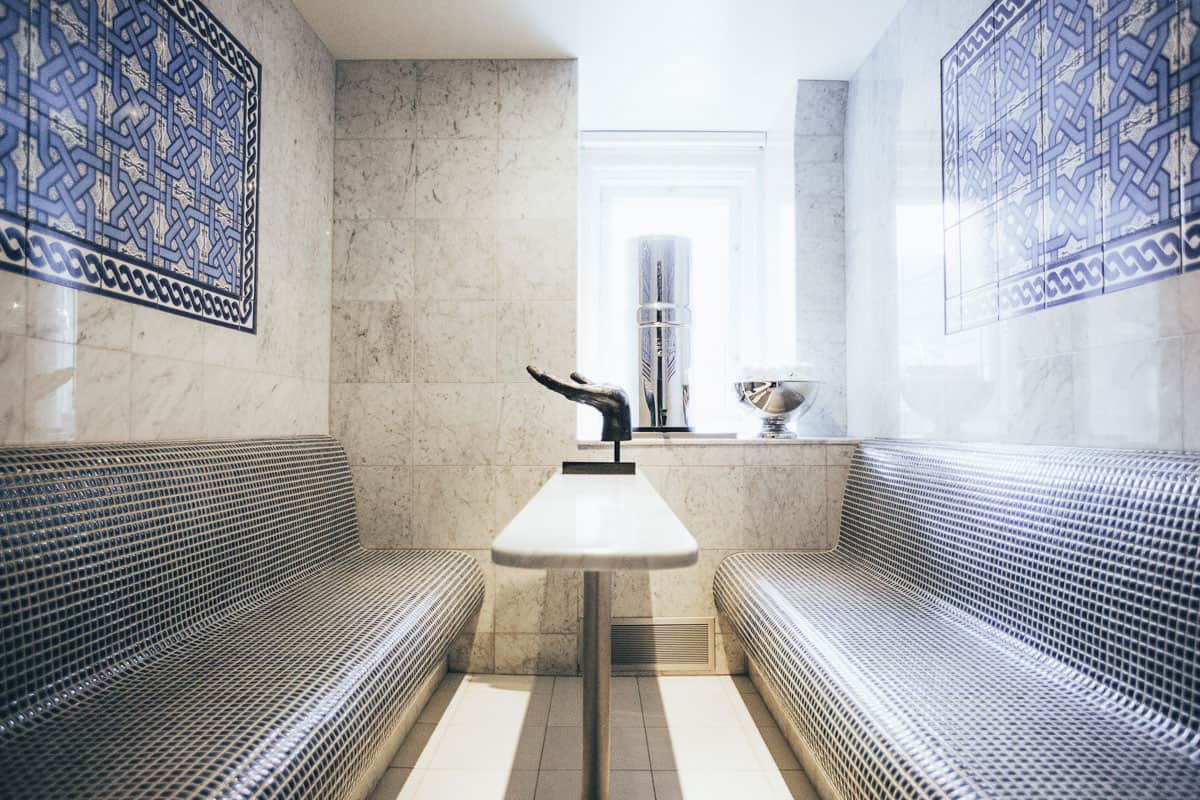 Another amazing aspect of Ten Spa is its hamam. Choose your length of time in the Turkish hamam – a centuries-old technique of "hot air bathing" – and then enjoy a salt rub, time in the spa, a head, scalp, and foot massage, and more. Even better: every trip to the hamam is accompanied by Moroccan mint tea and Turkish delight! It's the ideal way to unwind, and also a wonderful experience for couples.
Pocca Poca
Location: 840 Waverley St #3
Pocca Poca is one of the most unique spas in Winnipeg, and definitely one of our top recommendations. This detox spa is known for being the first Japanese ganban-yoku in Winnipeg; ganban-yoku is a form of a hot stone bed that, as Pocca Poca says, helps to "heat your body and heal your mind".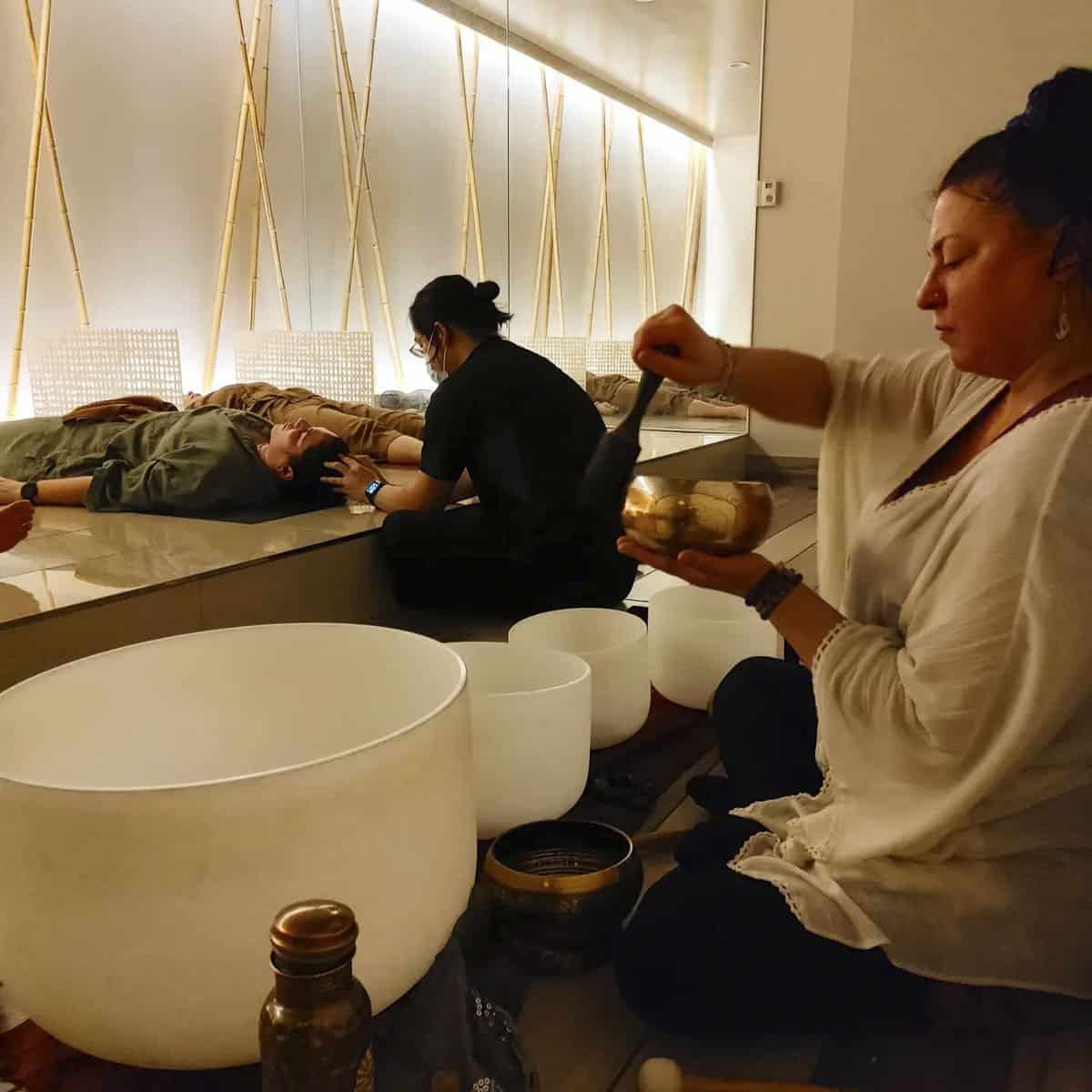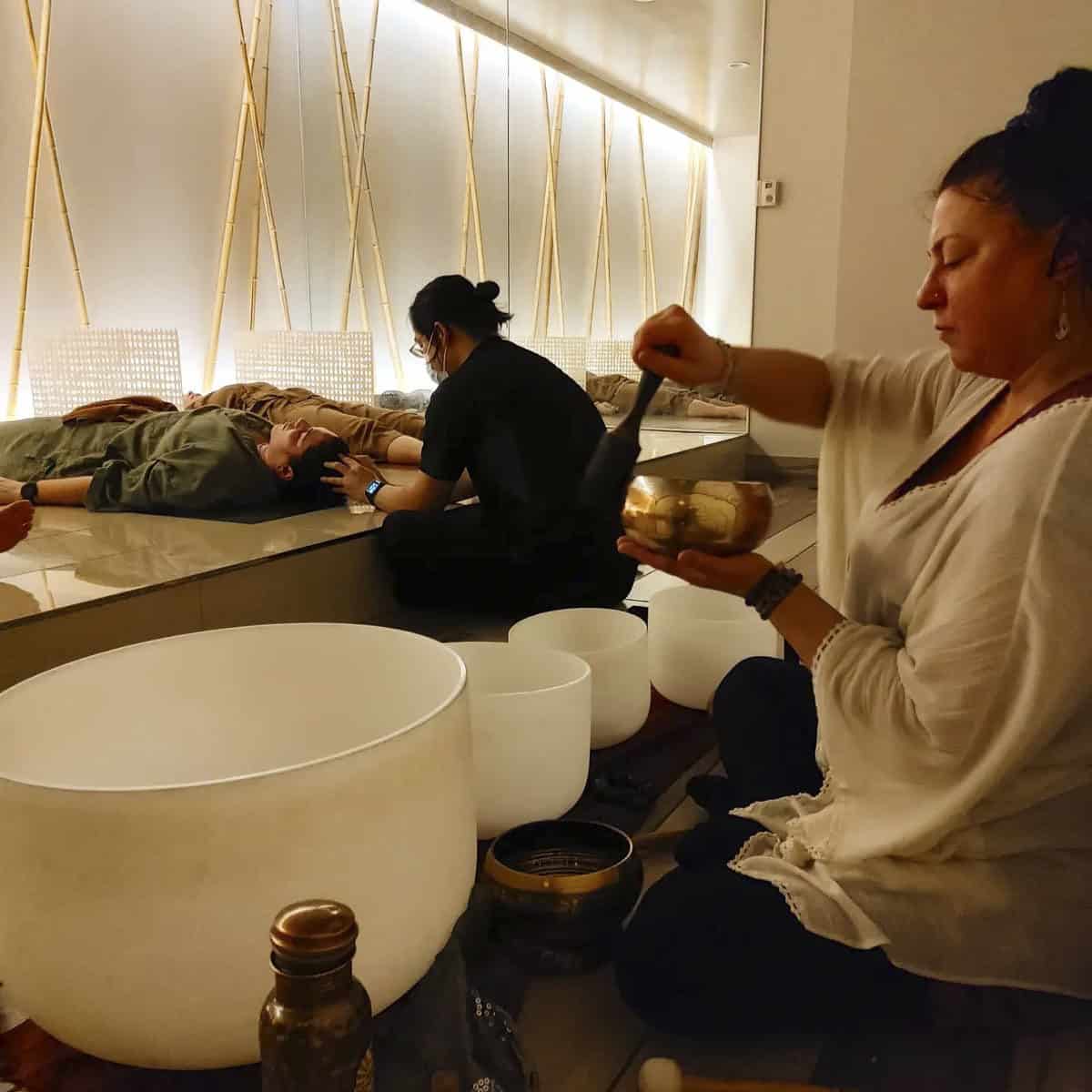 You'll spend an hour or so in the room with the hot stone beds, rotating from lying on your stomach or back (with rests in between to cool down and hydrate). Although the room itself isn't heated, you'll soon feel very warm… so get ready to sweat! Interestingly, after the session, you're supposed to pat the sweat back into your skin, not wash it off (and in case you're wondering, no, it doesn't smell!). As well as the ganban-yoku, the spa also offers add-ons that include aroma and shiatsu massage, cupping, and acupuncture.
Float.Calm
Location: 337 Pembina Hwy C
For something a bit different, try flotation therapy in Winnipeg. One of the top places to do so? Float.Calm, Winnipeg's largest flotation therapy spa. Also known as Reduced Environmental Stimulation Therapy (REST), engaging in flotation therapy has multiple advantages, and is often said to have stress relieving benefits. In a world with constant mental stimulation, this is a place to just tune out and experience… nothing, immersing yourself in a sensory deprivation tank to clear your mind of any and all worries. It's a way to reconnect with yourself and discover the feeling of a fully relaxed mind.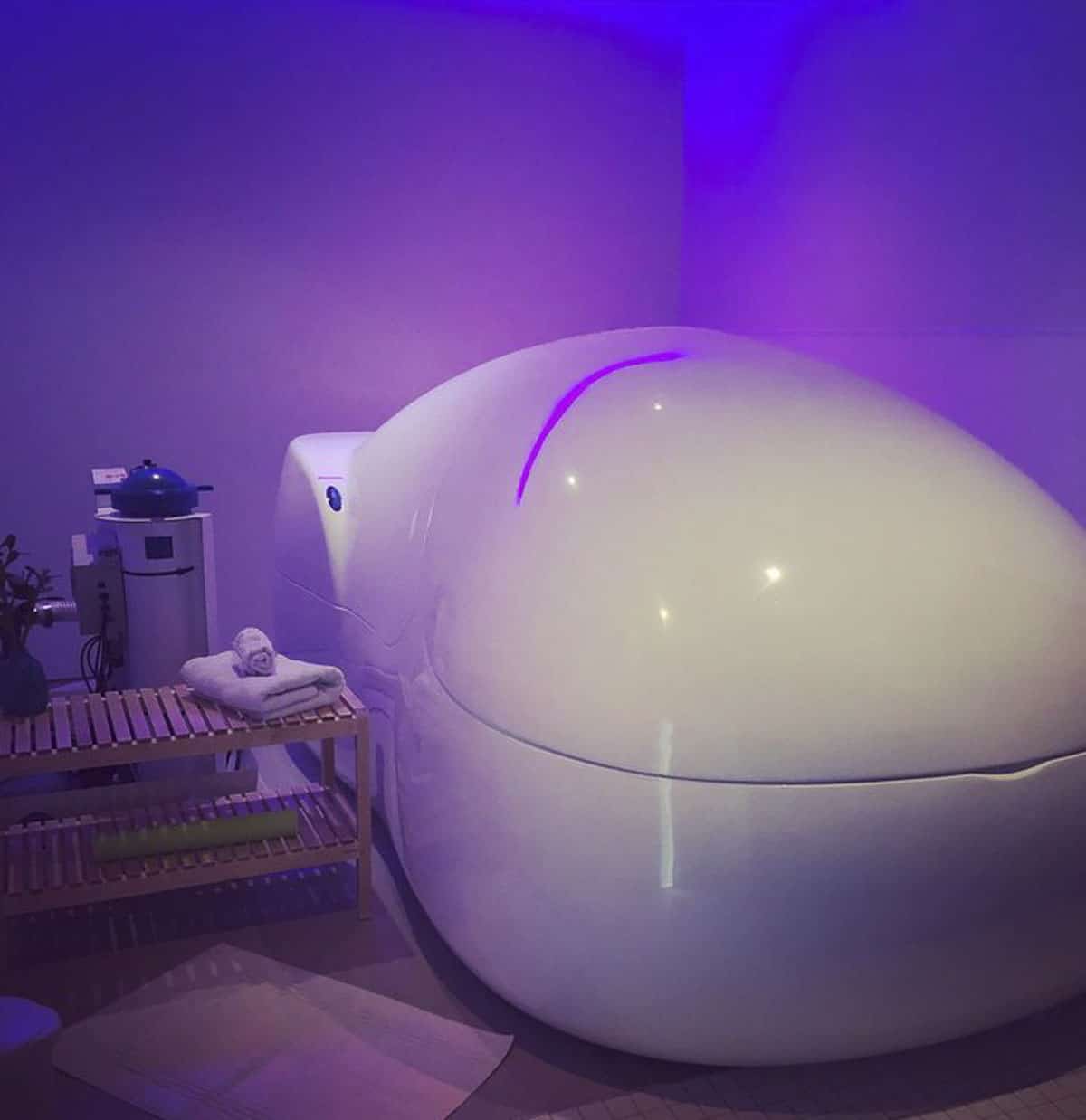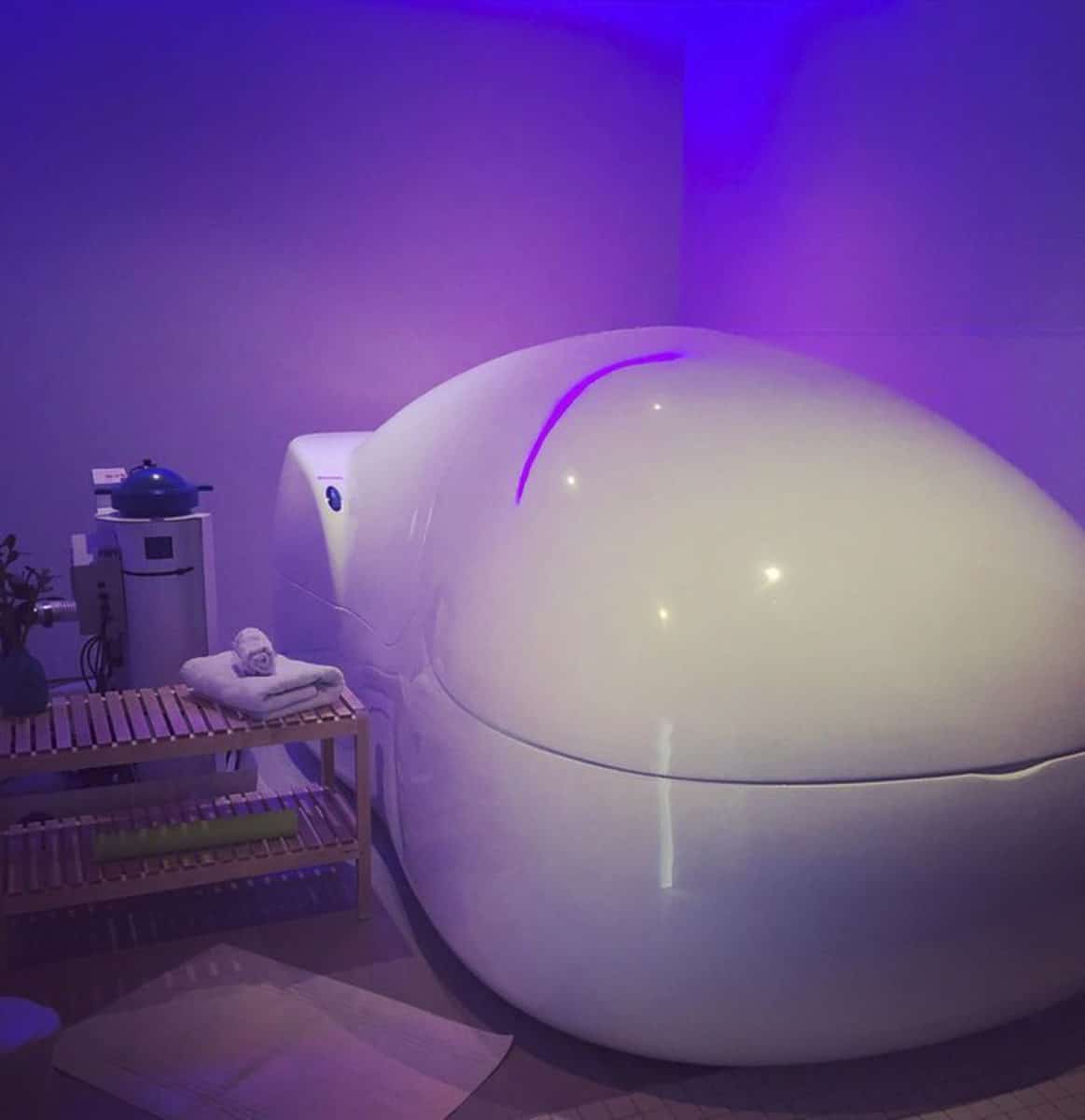 At Float.Calm, you can choose from packages that range from one float to multiple, including weekly and monthly plans. You'll spend each float experiencing 90 minutes in a water-filled pod, where the floating will make you feel as though you're in a gravity-free environment. You can choose from music or no music, whatever you feel will help you relax more. And for those who can feel claustrophobic or uneasy in the dark, there are certain pods that have easy-open doors and optional lights. No matter what, you're in for a unique experience… and a potentially life-changing one!
Riverstone Spa
Location: 75 Forks Market Rd
If you're looking for spa treatments in downtown Winnipeg, look no further than the Riverstone Spa at Inn at the Forks. This modern, luxurious spa is known for its excellent service as well as its relaxing treatments, and is perfect for those who are a guest of the hotel or planning on spending a day at the Forks. There's also the added benefit of being a regular; the Riverstone Spa offers specials wherein you can buy five spa treatments in advance and receive a sixth one for free.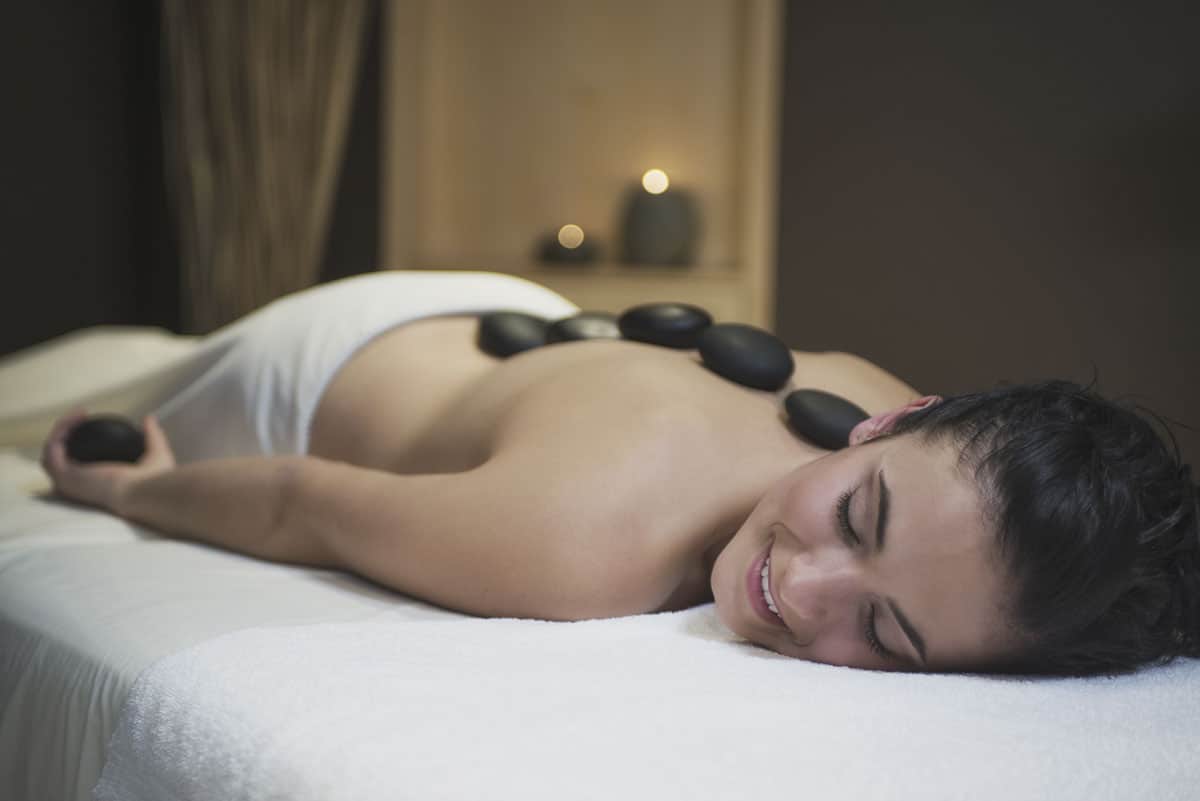 As for the treatments themselves, choose from massage, hand and foot treatments, skincare, body treatments, the lash and brow bar, and energy and wellness treatments (including reflexology, chakra balancing, and aromatherapy). There are also spa packages for individuals and for couples, so you can have as many treatments as you'd like in one day. Some of our favourite services at the spa include the Riverstone Signature Facial, the Aroma Detox Massage, and the Energy Infusion Reflexology and Body Treatment.
Strada Personal Spa
Location: 445 Stradbrook Ave
Found in dynamic Osborne Village, Strada Personal Spa has been open for 20 years, and prides itself on its wide range of spa treatments available. There are also a lot of beauty treatments at the spa, so you can go for anything from a quick manicure to a more in-depth treatment that may require multiple visits. Choose from one of their packages to take the most advantage of what they have on offer.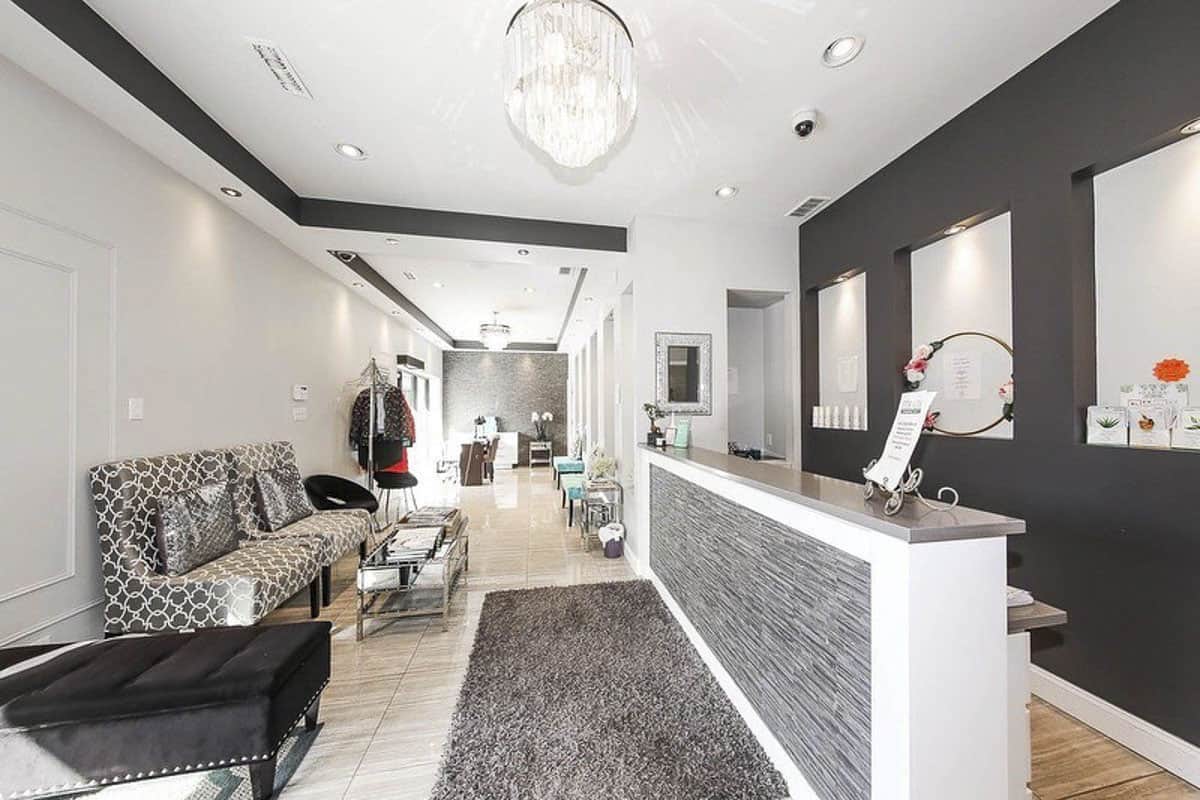 There's a huge list of facials to try, including an "illuminating" facial to help hyper-pigmentation, scarring, or uneven skin tone, or an anti-aging facial complete with a hydrating steam and gentle exfoliation. You can also have massage therapy, microneedling, nail care, microblading, or the extremely popular HydraFacial. No matter what they do, Strada Personal Spa aims to always be the best when it comes to consistency, quality, and hygiene, and is often recognized as one of the best spas in Winnipeg.
Blacksmith Parlour
Location: 289 Garry St #100
While society may think of nail care as being generally geared toward those who identify as women, thankfully there's a spot in Winnipeg that caters to men, too! Blacksmith Parlour, opened in 2016, is all about "nails for males". But the spa has so much more than just manicures; it has a fantastic array of spa treatments that help nourish and soothe your hands, feet, face, and body.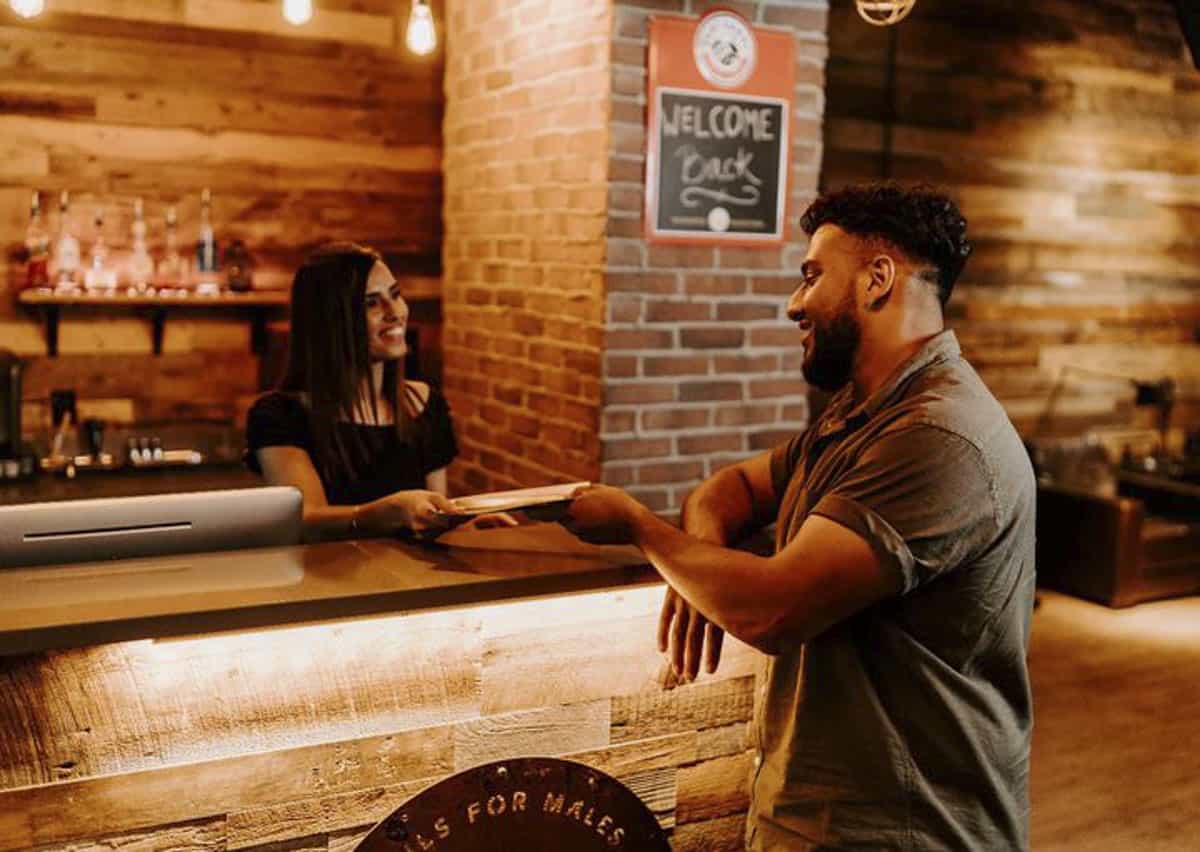 Choose from hand treatments that include cuticle care, nail trimming, massage, and more, or go for a pedicure that involves callus work, exfoliating scrub, and/or a hot stone massage. You can combine the two for the perfect hand and foot package. There are also facials that include deep pore cleansing, extraction, massage, and moisturizing. As the spa is found in the heart of downtown Winnipeg, it's a terrific spot to visit on a lunch break or after work.
Urban Oasis Mineral Spa
Location: 1445 Portage Ave
Found inside the Clarion Winnipeg, the Urban Oasis Mineral Spa is one of the top rated spas in the city. There's a lot to love about the Urban Oasis Mineral Spa; there's the wide array of services, the aromatherapy steam room, and the access to the mineral pools with a purchase of $40 or more. The mineral waters contain Dead Sea salt, which is world renown for its healing and therapeutic benefits. Aiming to be a place of warmth and serenity, the spa welcomes guests to go on a relaxation journey.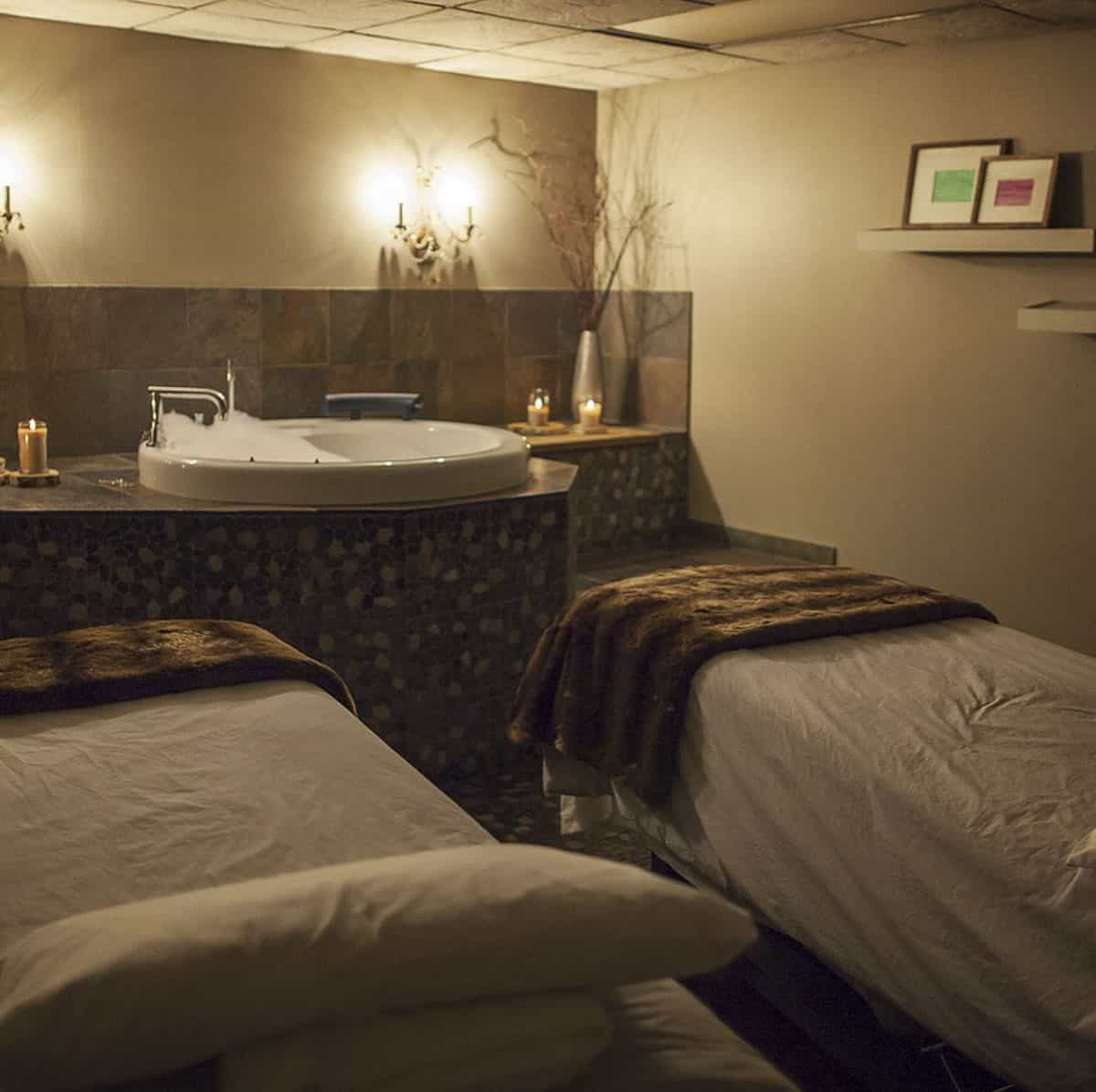 There are multiple spa packages, so you can combine all of your favourite treatments into one perfect experience, or have just the one spa service of your choosing. There are plenty of facials, waxing, pedicures, manicures, massages, and body treatments available, while the Urban Oasis Mineral Spa stands out for its attention to pregnant people (their "Great Expectations" treatments) as well as its "Gentleman's Room", created to cater to the specific needs of men's skin and body care.
Jellyfish Float Spa
Location: 894 St Mary's Rd
Another flotation therapy spot to make the list of our favourite Winnipeg spas! Jellyfish Float Spa is a wellness centre that aims to provide a clean, relaxed, and unique experience to all who visit. Family owned and operated, the flotation therapy centre caters to people of all walks of life, and hopes to help people feel rejuvenated in body and in mind.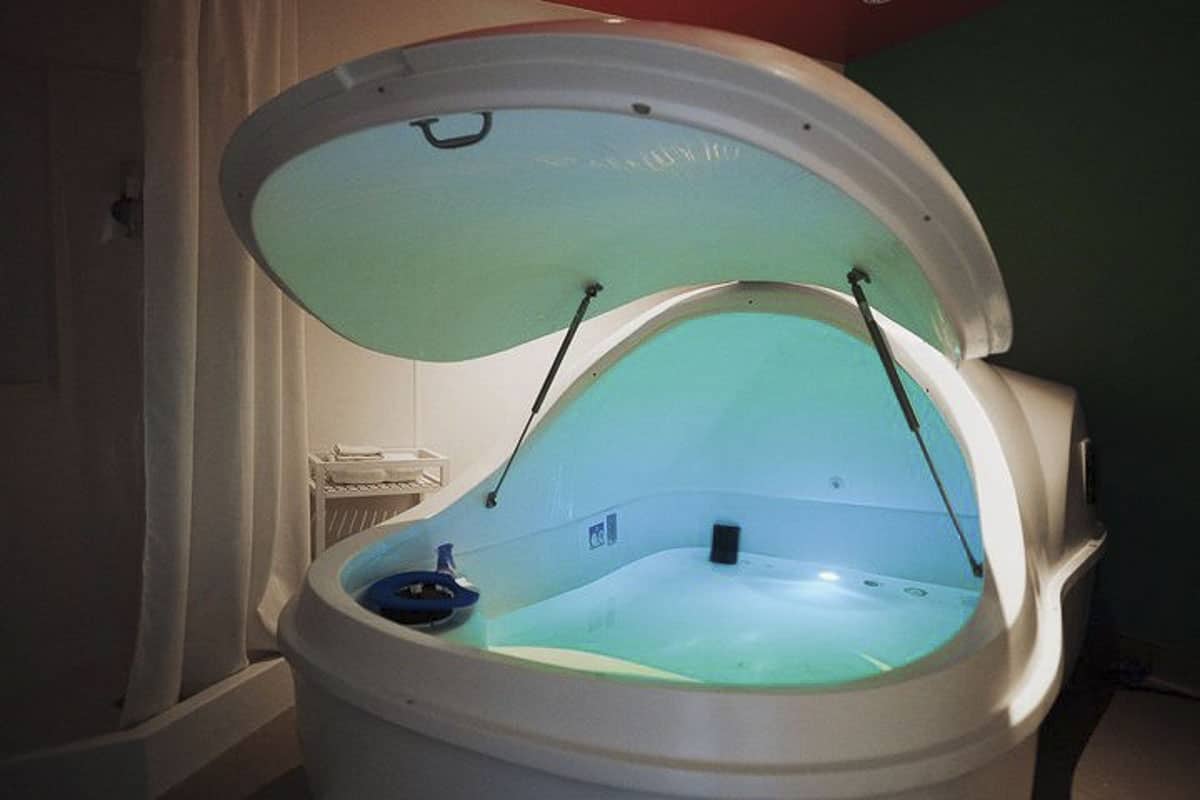 Each flotation pod is filled with 10 inches of water and 1000 pounds of Epsom salt; upon entering the pod, you feel free of sensory input, including gravity, light, or sound. It's fantastic for your muscles, joints, and bones, not to mention your mind, as you can experience what it's like to be truly without any sensory distractions. Jellyfish Float Spa also offers an array of other services, including reiki, a far-infrared sauna, massages, body exfoliation, clay wraps, and craniosacral therapy, which is a very gentle, hands-on technique.
White Elm Spa
Location: 1825 Grant Ave
The White Elm Spa is yet another great pick when it comes to spas in the city. With a bright, sun-filled space in a convenient location on Grant and Kenaston, the spa wants to be the ultimate relaxation for your soul. Woman owned, the spa is especially known for its aesthetic services that are often designed to also help you unwind. With one of the largest selections of facials in Winnipeg, you can choose from skincare treatments of all sorts, including the rejuvenating Stress Relief Facial.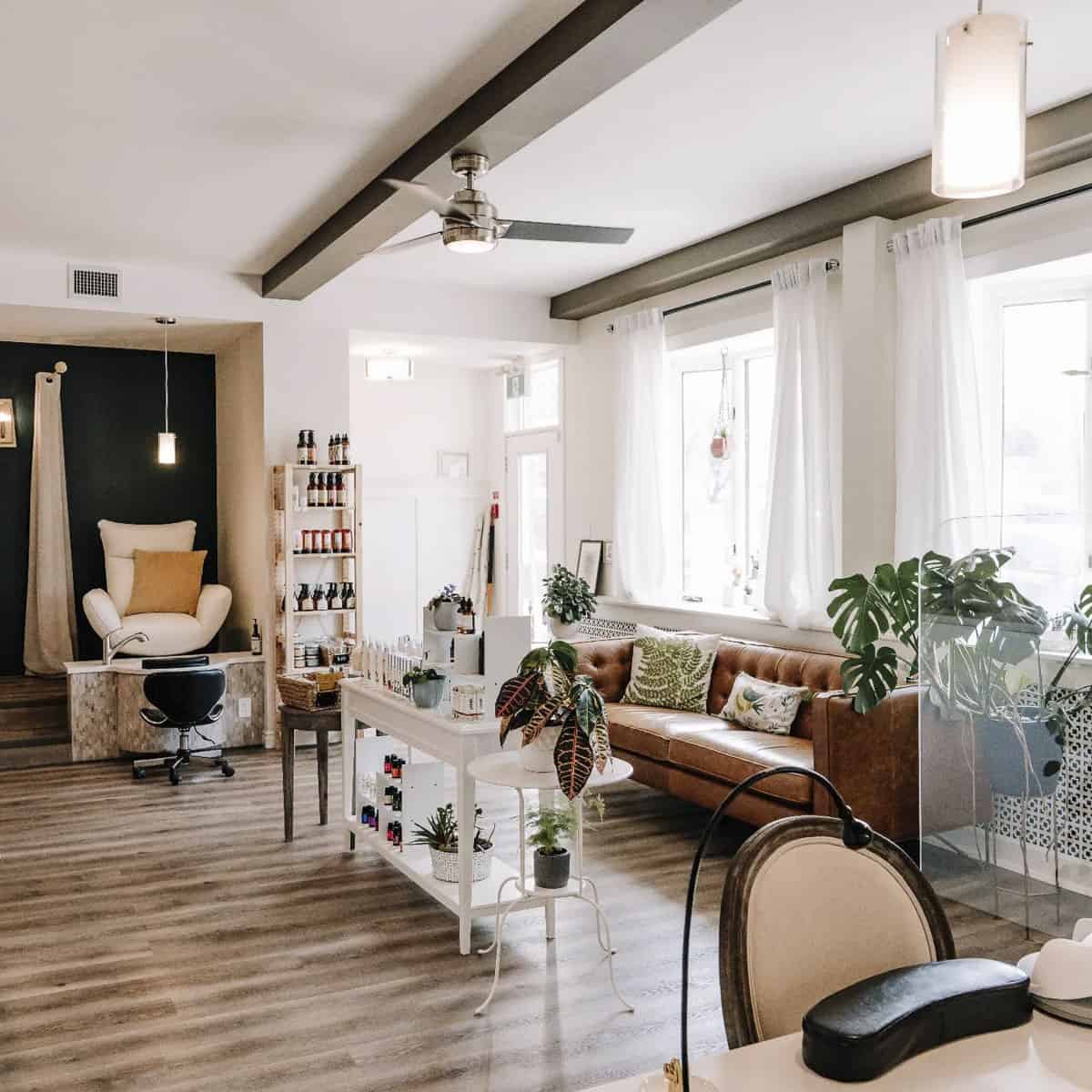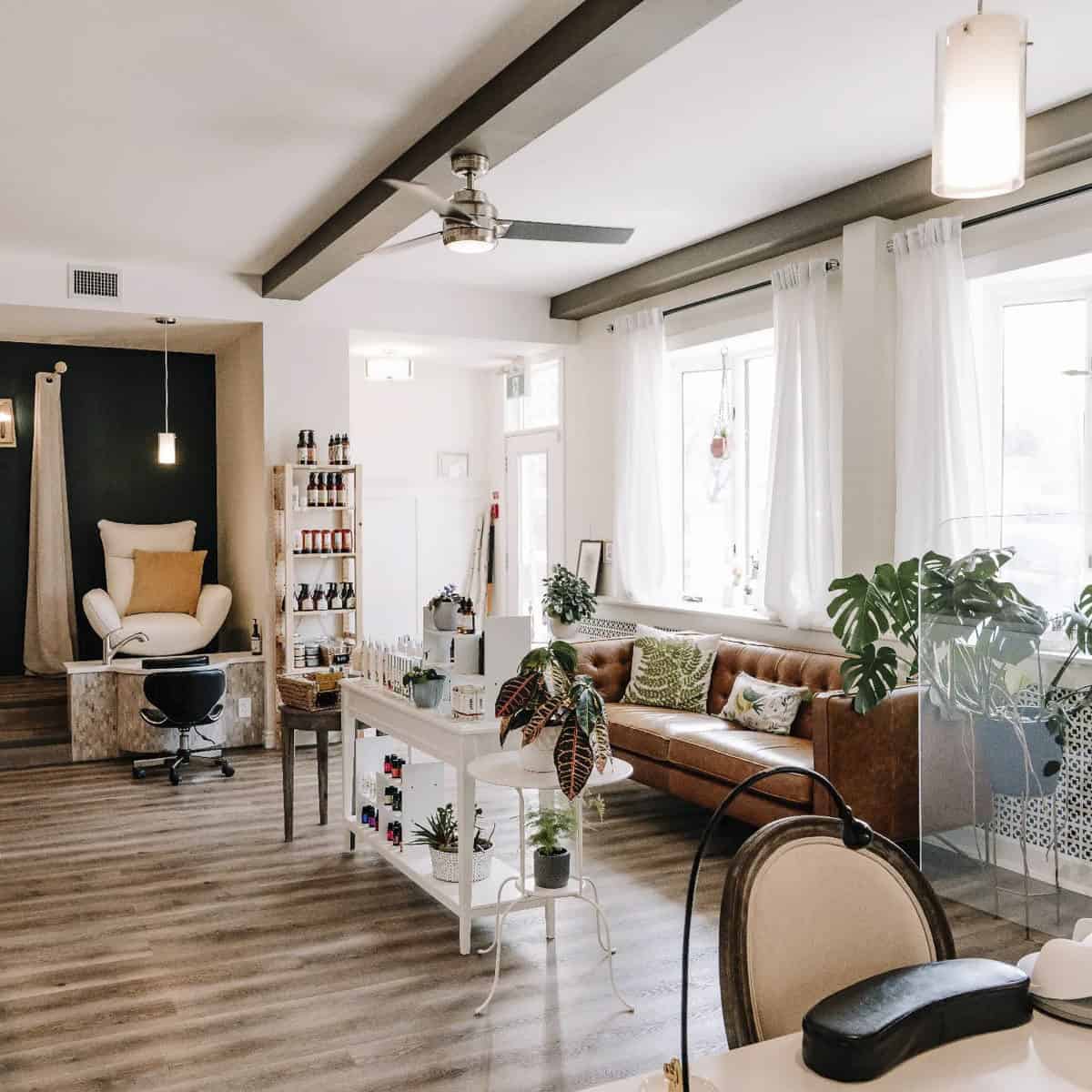 Other services include waxing and sugaring, manicures, and pedicures, while they're also known for their precise brow tints, eyelash tints, and eyelash lifts.
My El Spa
Location: 1589 St. Mary's Rd
Found in the heart of St. Vital, My El Spa is a wonderful place to de-stress and feel rejuvenated. Designed with the customer's ultimate comfort in mind, there are plenty of excellent spa treatments to choose from, no matter what you're after. From massages to manicures, facials to body treatments, there are also spa packages available to combine all of your favourite procedures.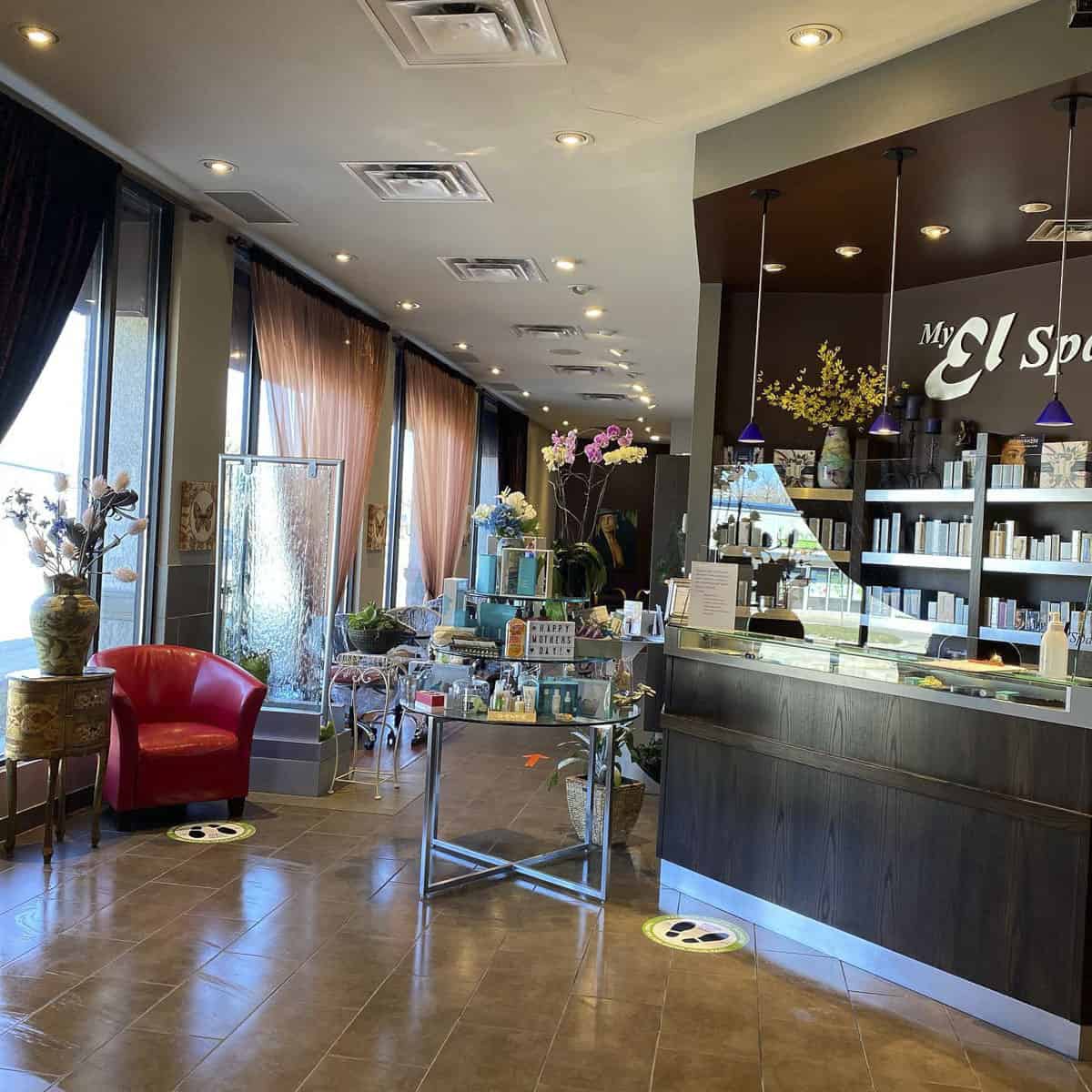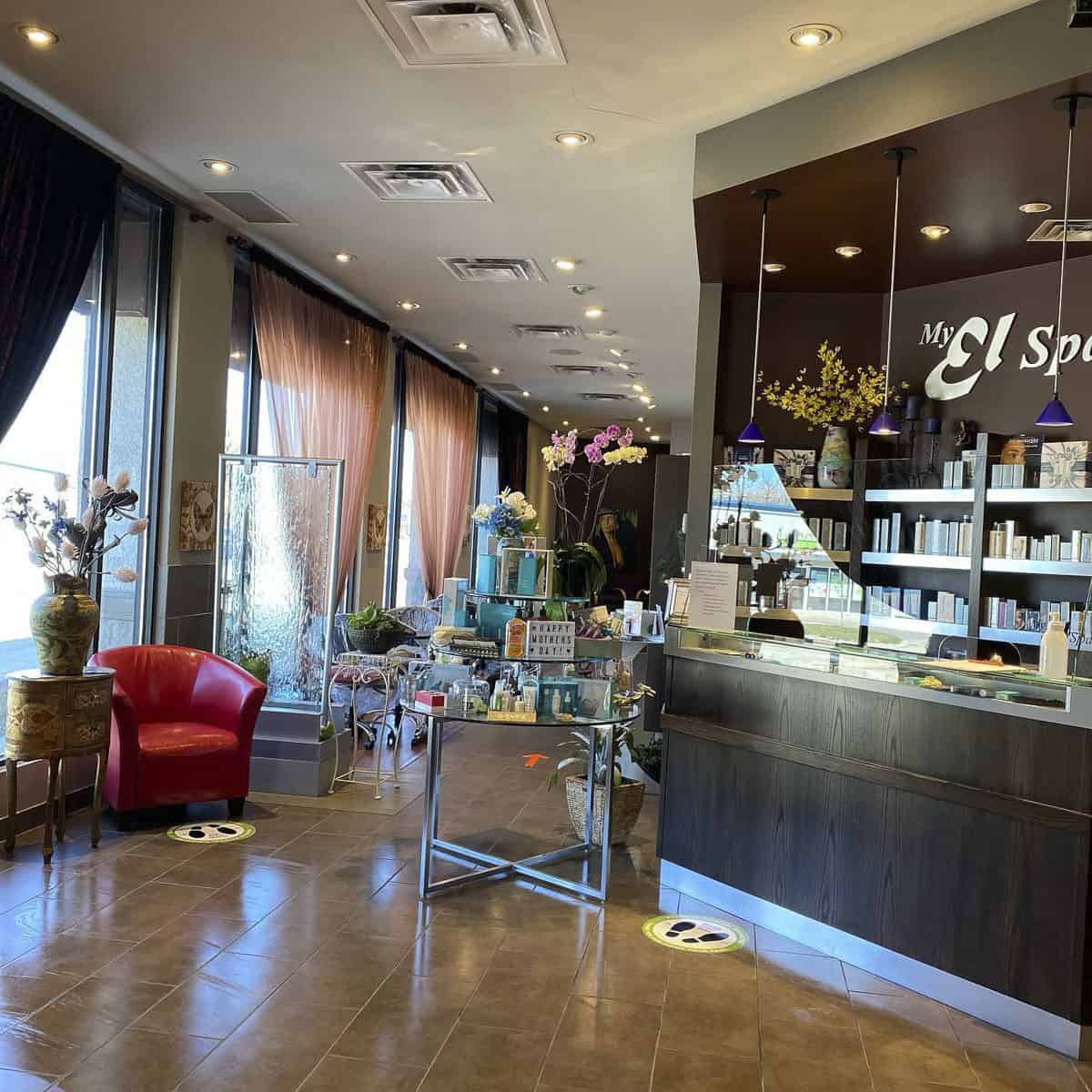 What's also special about My El Spa is that they have a steam room as well as various baths on site, including baths for a detoxifying soak (using sea salt minerals) and an anti-stress relaxation bath. They also have a hydrotherapy tub capsule for therapeutic treatments; it's equipped with underwater massage jets and infrared heat and steam, so it may just be the best bath of your life.
City Looks by Visage
Location: 11-3900 Grant Ave
Located in the Safeway Charleswood Centre, City Looks by Visage is a salon, spa, and wig centre where you can enjoy an assortment of services. Promising to help you relax your body, look your best, and feel your best, the spa has been around since 1996 and now has a massive space of over 6,000 square feet. Often ranked Winnipeg's Top Beauty Spa in the Top Choice Awards, services offered include hair cuts and colour, hair extensions, pedicures, manicures, facials, waxing, sugaring, lash extensions… the list goes on and on!
But if you're looking for more than just aesthetics, you're in luck… there's a lot of relaxation to be had at City Looks, too. Their facials are some of the best in the city (try the Hydramemory facial for dry skin after a long winter), and there are tons of fantastic body treatments and massages to choose from, too. The wig centre is also an amazing spot for women experiencing hair loss, whether due to genetics, stress, or illness; their team is incredible and will help you find the best fit and style exactly for you.
Looking for more to do in Winnipeg? Here are some popular things to do: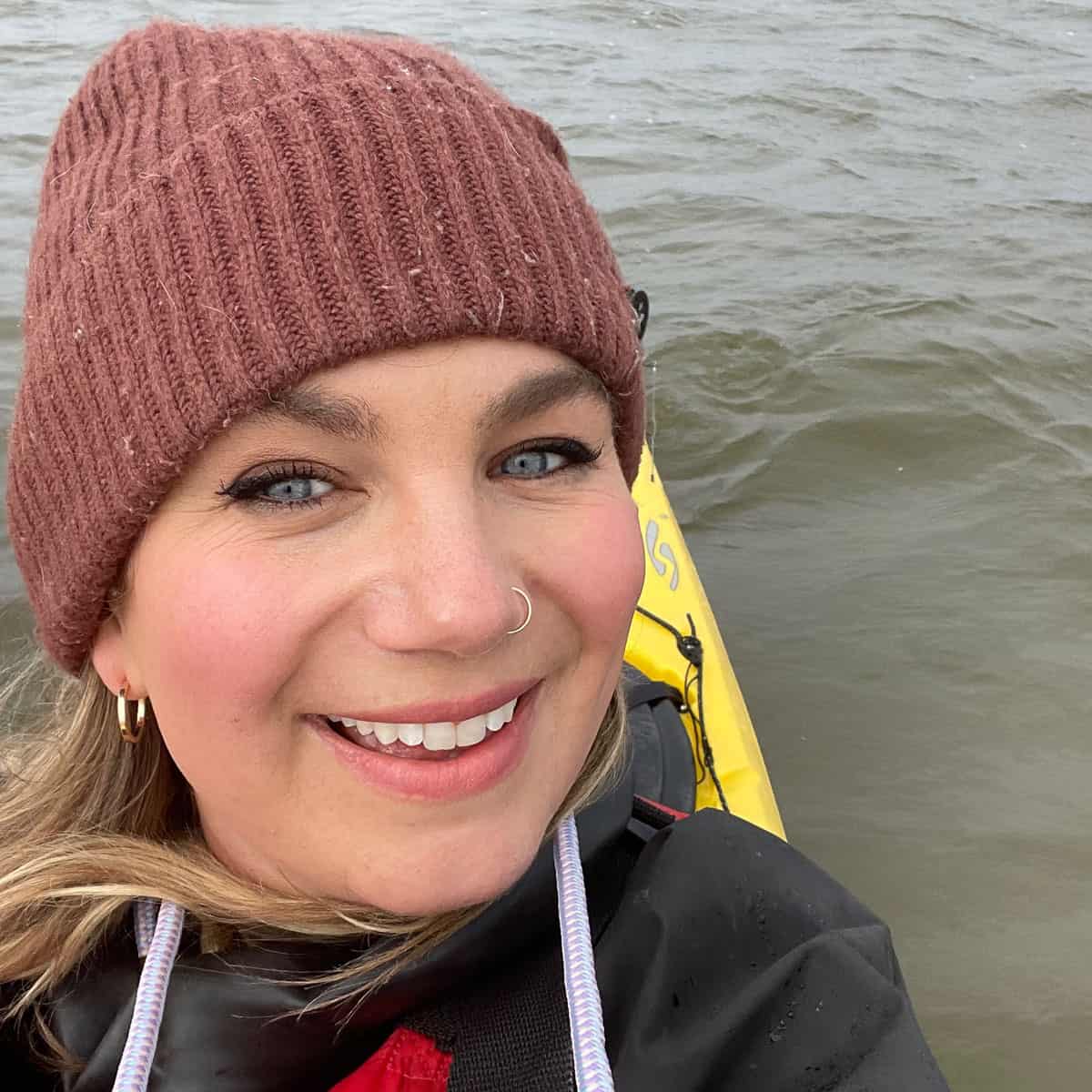 Brenna Holeman (she/her) has adventured to over 100 countries but is incredibly proud to call Winnipeg home. Brenna spent 16 years travelling solo around the world, living in Copenhagen, Edinburgh, Osaka, Antigua, and London, England. As well as being an editor and writer for Expedia UK for over seven years, she runs This Battered Suitcase, one of the most trusted and respected travel blogs in the world.