Disclaimer: This page may contain affiliate links. Please review our full Terms and Conditions for more information and our Privacy Policy. Note that any pricing, operating hours, or other such information provided below may have changed since initial publication.
Compiled by the Road Trip Manitoba team
Last updated on January 10, 2023
There's no doubt about it: Winnipeg, Manitoba has some of the best museums in Canada. Don't believe us? Keep reading!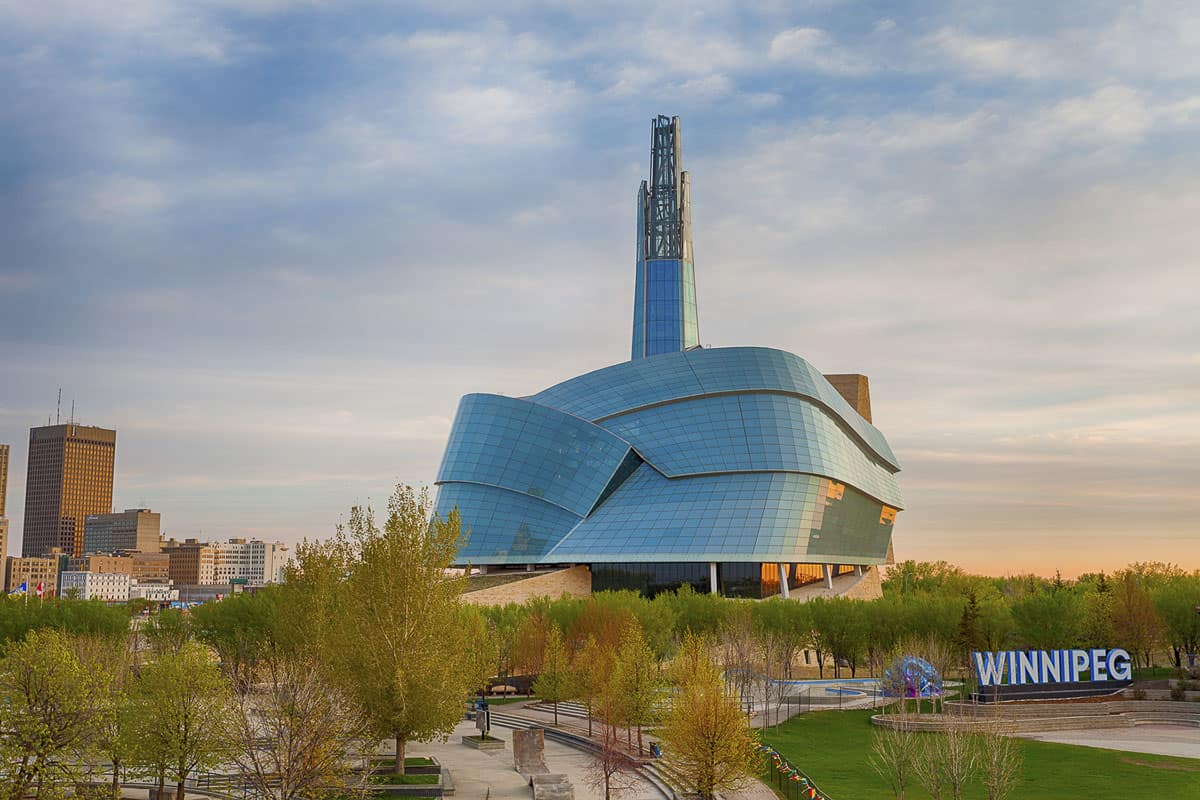 Winnipeg is home to incredible museums, whether you want to learn about human rights, Métis history, natural history, Ukrainian heritage, or even the evolution of electricity in Manitoba. There's a fantastic array of museums in Winnipeg, and although it's impossible to pick a favourite, we've rounded up some of our top choices where you can spend a few hours learning something new. Read on for our picks of the best museums in Winnipeg.
Winnipeg is located on Treaty 1, the original lands and waters of Anishinaabe, Ininiwak, Anishininiwak, Dakota, and Dene peoples, and on the homeland of the Métis Nation.
The Best Museums in Winnipeg
Canadian Museum for Human Rights
Location: 85 Israel Asper Way
If you've spent any time in Winnipeg's downtown, you've surely seen the magnificent Canadian Museum for Human Rights on the city's skyline. This unbelievably beautiful building, first opened to the public in 2014, is regularly featured on lists of things to do in Winnipeg. And it's not just the stunning architecture that draws thousands of visitors a year; the museum houses an array of both permanent and travelling exhibitions that cover everything from the Holocaust to Indigenous rights.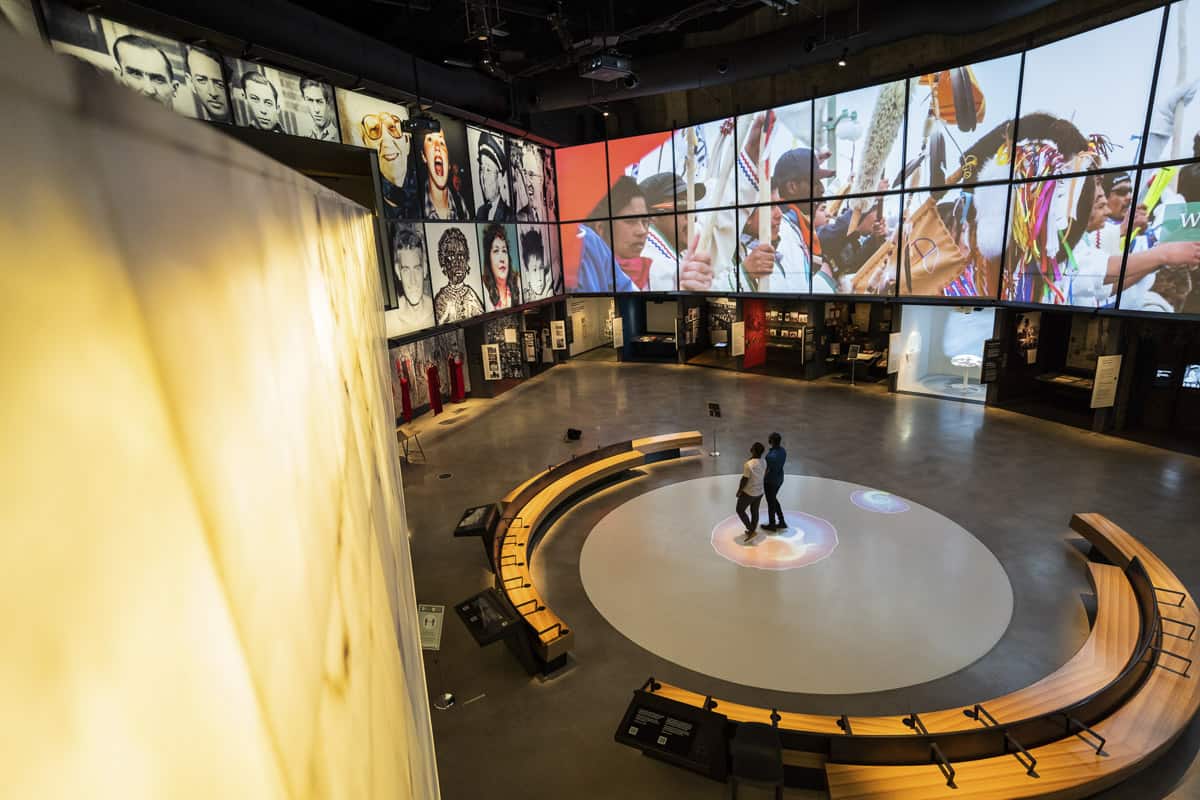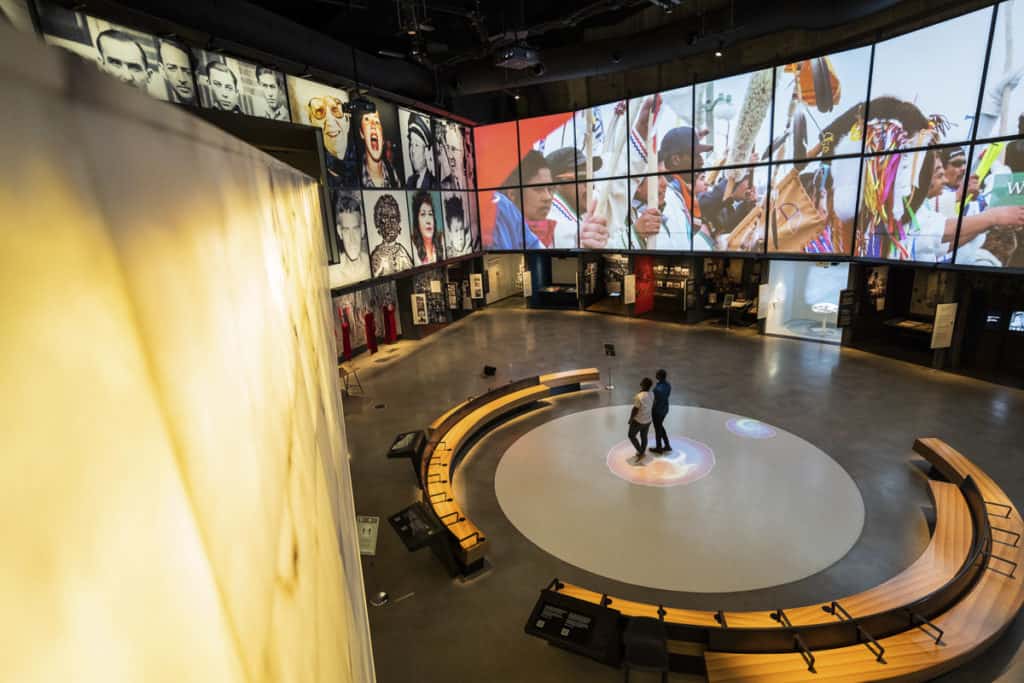 Striving to "build understanding, promote respect, and encourage reflection", the Canadian Museum for Human Rights spans seven floors and contains ten core galleries. One of the standout galleries is "Canadian Journeys", a wonderfully curated exhibit of the stories of the diverse people who call Canada home.
Make sure to check out the gift shop featuring local artists, the views of the city from the Israel Asper Tower of Hope, and the stunning alabaster ramps in the Hall of Hope. The first national museum opened since 1967, the fact that the CMHR is in Winnipeg is a huge source of pride for many Manitobans.
Riel House National Historic Site
Location: 330 River Rd
Winnipeg's Riel House is a recognized federal heritage building and is of great historical significance in Manitoba. Louis Riel was a founder of the province of Manitoba as well as a political leader of the Métis people; he led two resistance movements against the Canadian government in order to defend and protect Métis rights and cultural identities. Restored as closely as possible to its original structure and design, Riel House both commemorates the life of Louis Riel and also showcases what daily life was like for a Métis family in the Red River Settlement.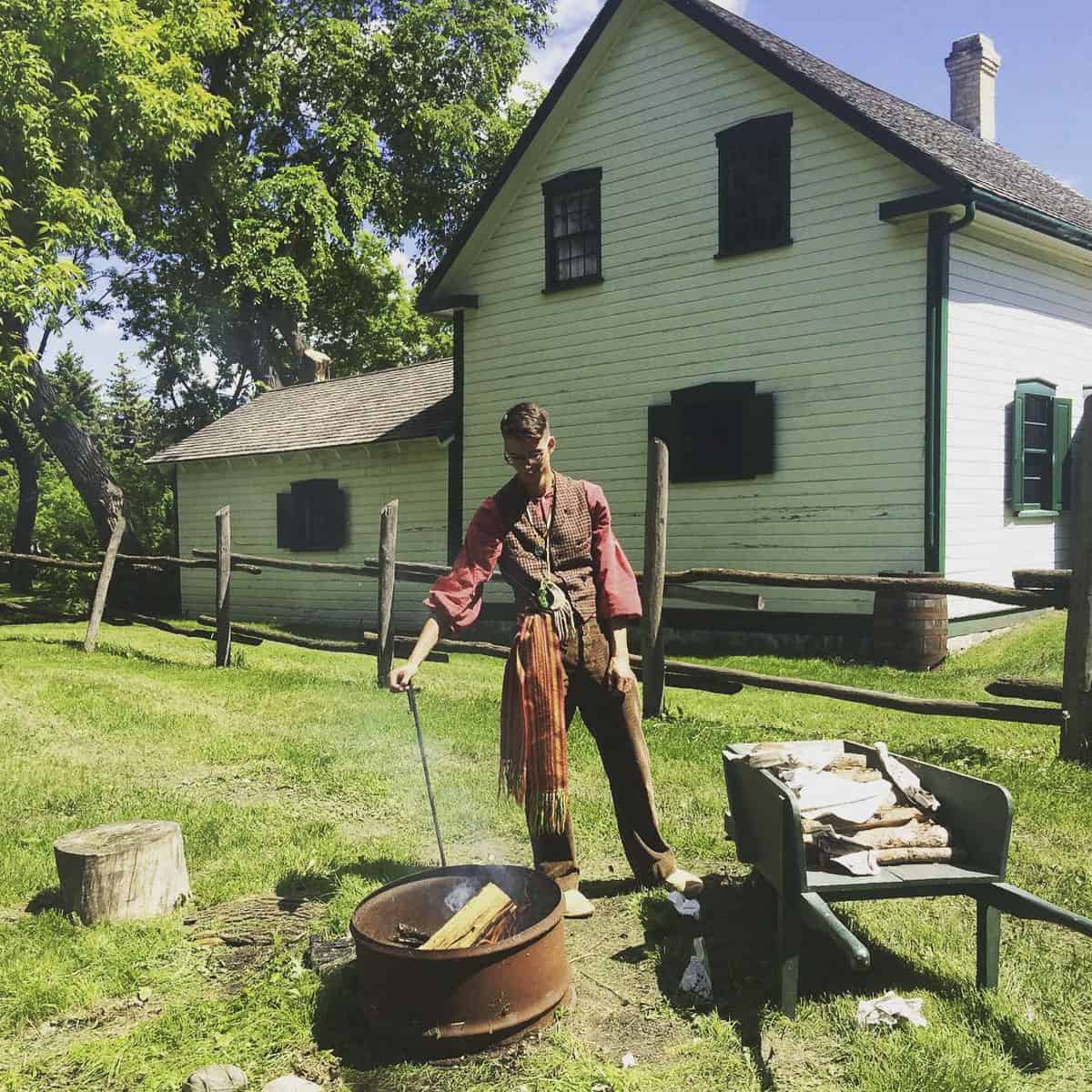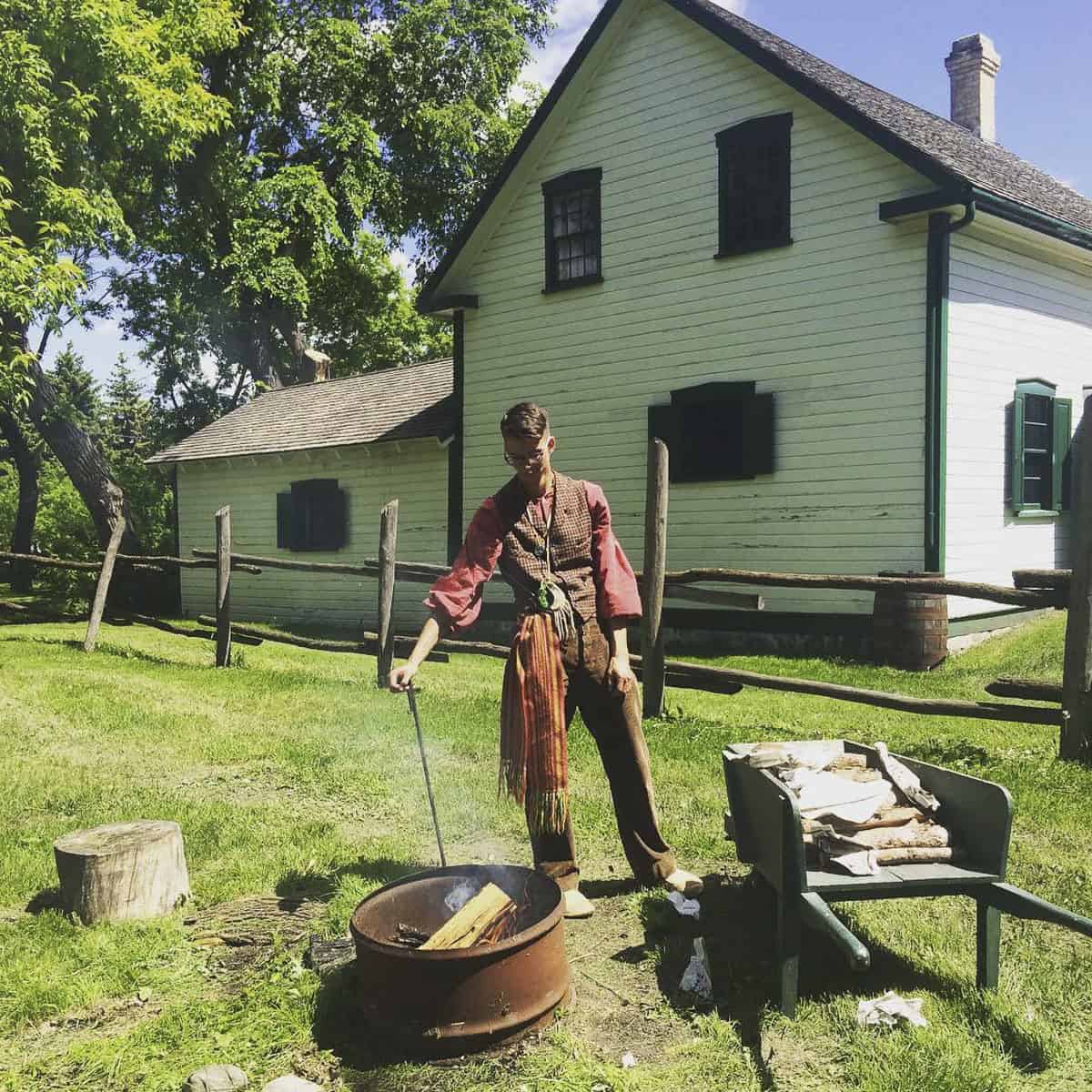 The house was owned by the Riel family from 1865 and became a National Historic Site in 1976. Today, it's a fascinating museum where you can learn about Métis life and about Louis Riel himself, one of Manitoba's most important politicians and activists. If you want to learn about Manitoba's history, this is one of the best museums in Winnipeg to do so, but please note: this museum is seasonal, and only open in summer (June to August).
Children's Museum
Location: 45 Forks Market Rd
Found at The Forks, the Children's Museum is definitely one of the most fun museums in Winnipeg. With decades of entertaining and teaching kids, expect lots of favourite exhibits alongside plenty of new ones in order to keep every single visit interesting and fresh. With galleries like the Lasagna Lookout, Milk Machine, and Tot Spot, we promise that adults will have just as many laughs at the Children's Museum as the kids!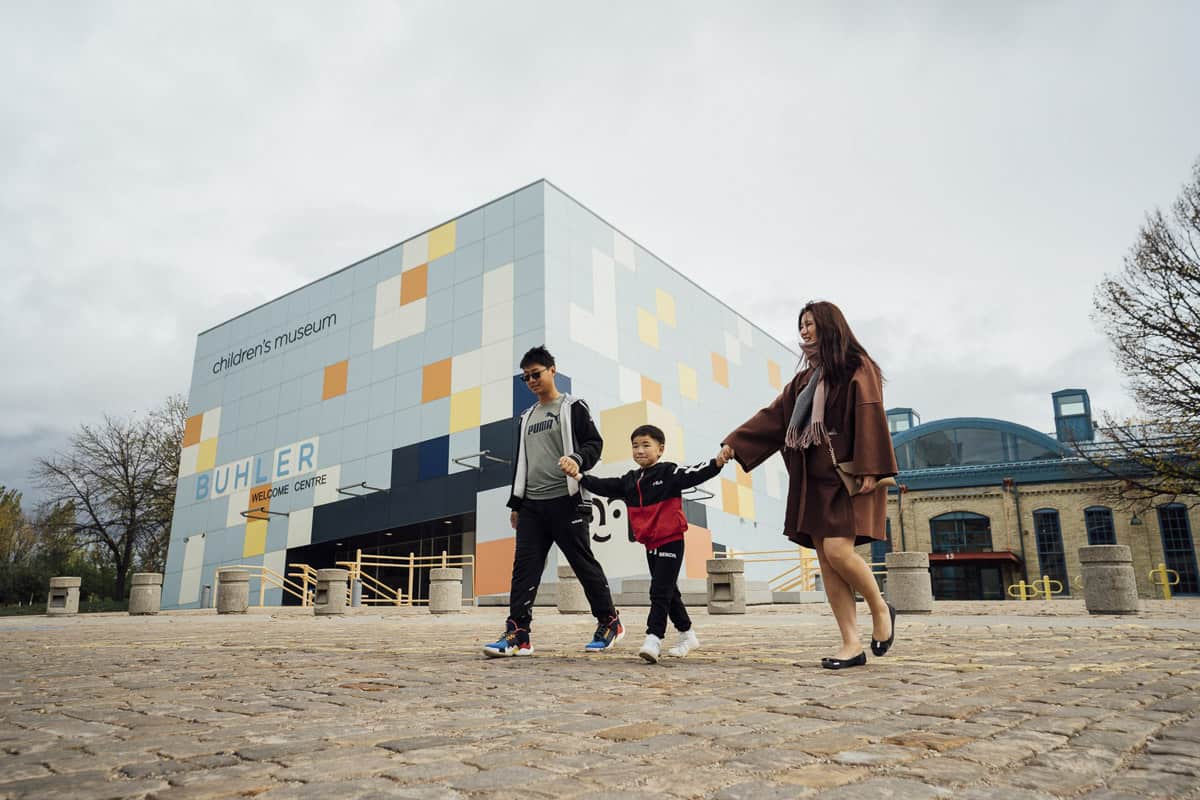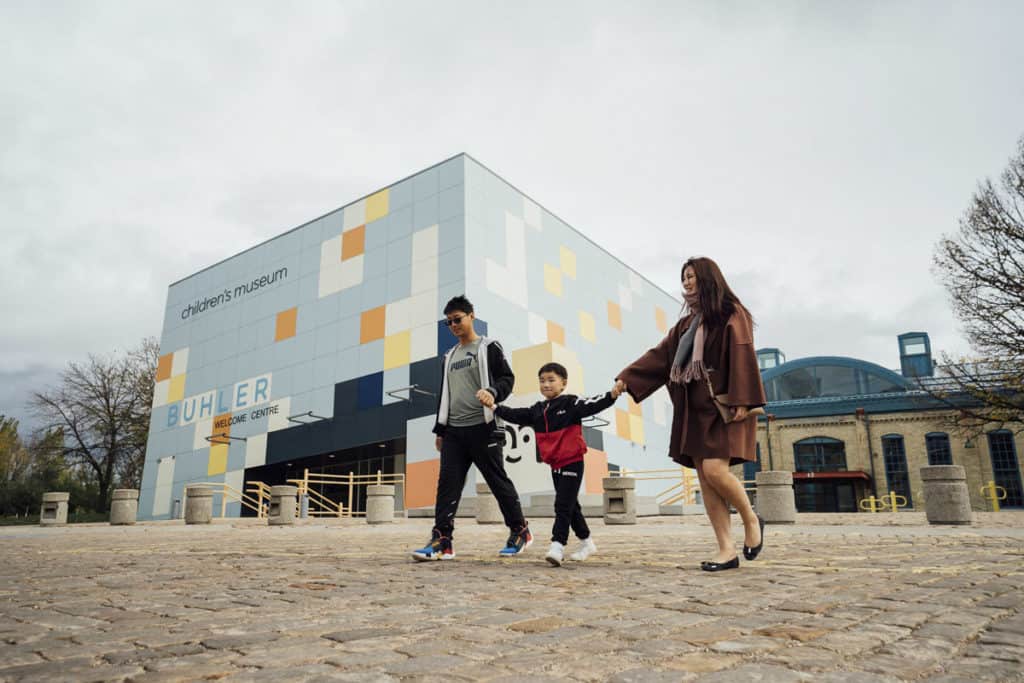 Encouraging visitors to approach the museum hands-on, creativity is the number one goal at the Children's Museum, and the museum aims to blend entertainment with education so that children can learn in a relaxed, natural environment. It's the perfect place for the whole family to spend a few hours.
Manitoba Museum
Location: 190 Rupert Ave
Perhaps one of the most well-known museums in Winnipeg, the Manitoba Museum is the place to go if you'd like an overview of Manitoba's history. One of the most impressive aspects of the museum is how much of the province's natural history it covers; explore the Earth History Gallery, the Arctic and Subarctic Gallery, and the Parklands Gallery to see the diversity of the wildlife and plants in Manitoba over the past 90 million years.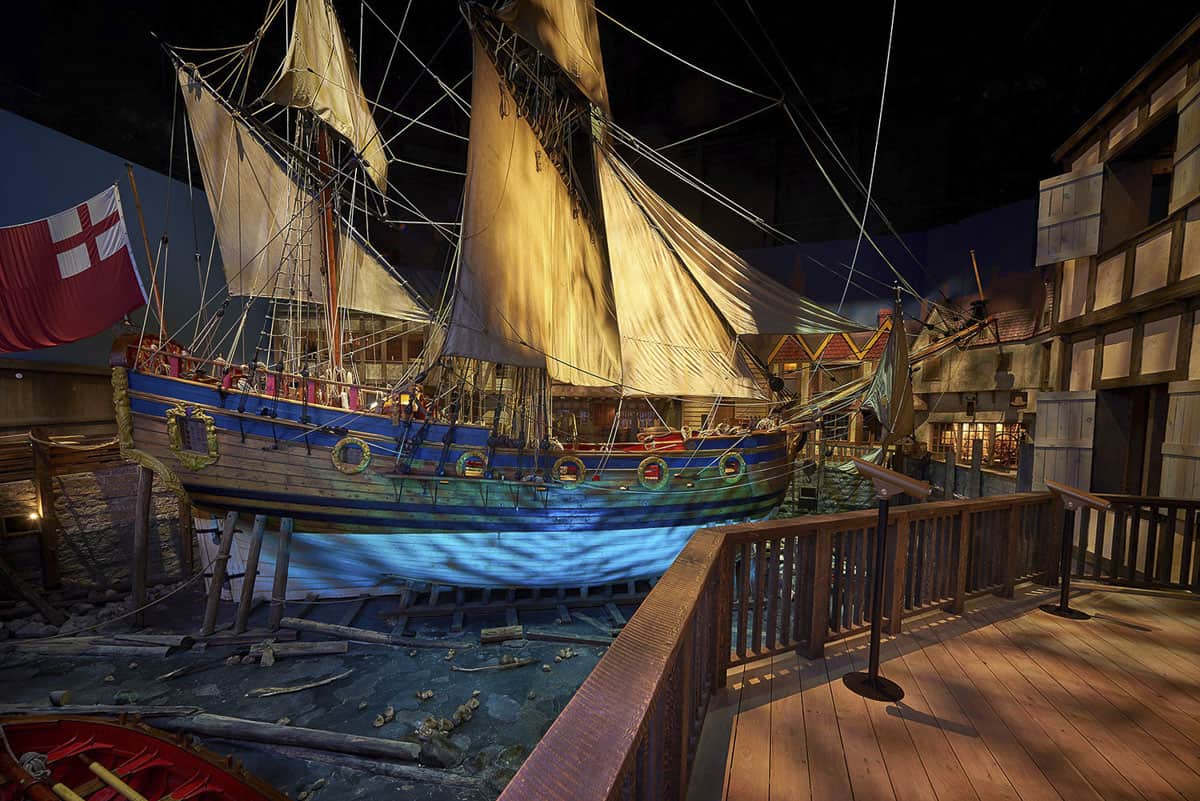 Wander through a Cree settlement in the Boreal Forest Gallery, learn about Winnipeg's history as you walk through a recreation of the city from the early 1900s, or – one of the highlights of the museum – step onto the Nonsuch, a recreation of a merchant ship from 1650.
Other highlights of the Manitoba Museum are the Science Gallery, an amazing place to spend a few hours with children as they learn all about the basics of science, and the Planetarium, where you can take in a show (here at Road Trip Manitoba we obviously recommend the Manitoba Skies program). Either way, plan for at least half a day at the Manitoba Museum; even hard-to-please kids will find plenty to keep themselves occupied here.
Winnipeg Art Gallery and Quamajuq
Location: 300 Memorial Blvd
The Winnipeg Art Gallery, or WAG, is a must-visit when you're in Winnipeg, especially with the opening of Quamajuq. Founded in 1912, today the gallery is home to over 27,000 artworks that cover a multitude of cultures, styles, and centuries. With the 2021 opening of Quamajuq, an Inuit art centre, the gallery is now the world's largest public collection of Inuit artwork.
The building itself is a modernist wonder, and the spacious exhibition halls beautifully display the art and artifacts. Take your time exploring the many halls and galleries, as there is such a vast array of styles, techniques, and historical influences in each of the pieces. With lots of travelling exhibitions as well as a constantly rotating collection, expect everything from historical British and European art to modern photography to contemporary Canadian sculpture.
Though technically an art gallery, we still felt it was necessary to include on this list of museums in Winnipeg, because it really is that iconic and important when it comes to learning about the city and its culture. Spending time at The Forks? Make sure to check out the WAG@The Forks, a shop that promotes and sells Inuit art.
Living Prairie Museum
Location: 2795 Ness Ave
Many Manitobans don't even know that there's a living prairie museum in Winnipeg, so it goes to show that this is truly a bit of a hidden treasure in the city! This 30-acre tallgrass prairie preserve is home to over 160 species of prairie grasses and wildlife. It's also home to many types of prairie wildlife, so you never know what your experience will hold when you visit!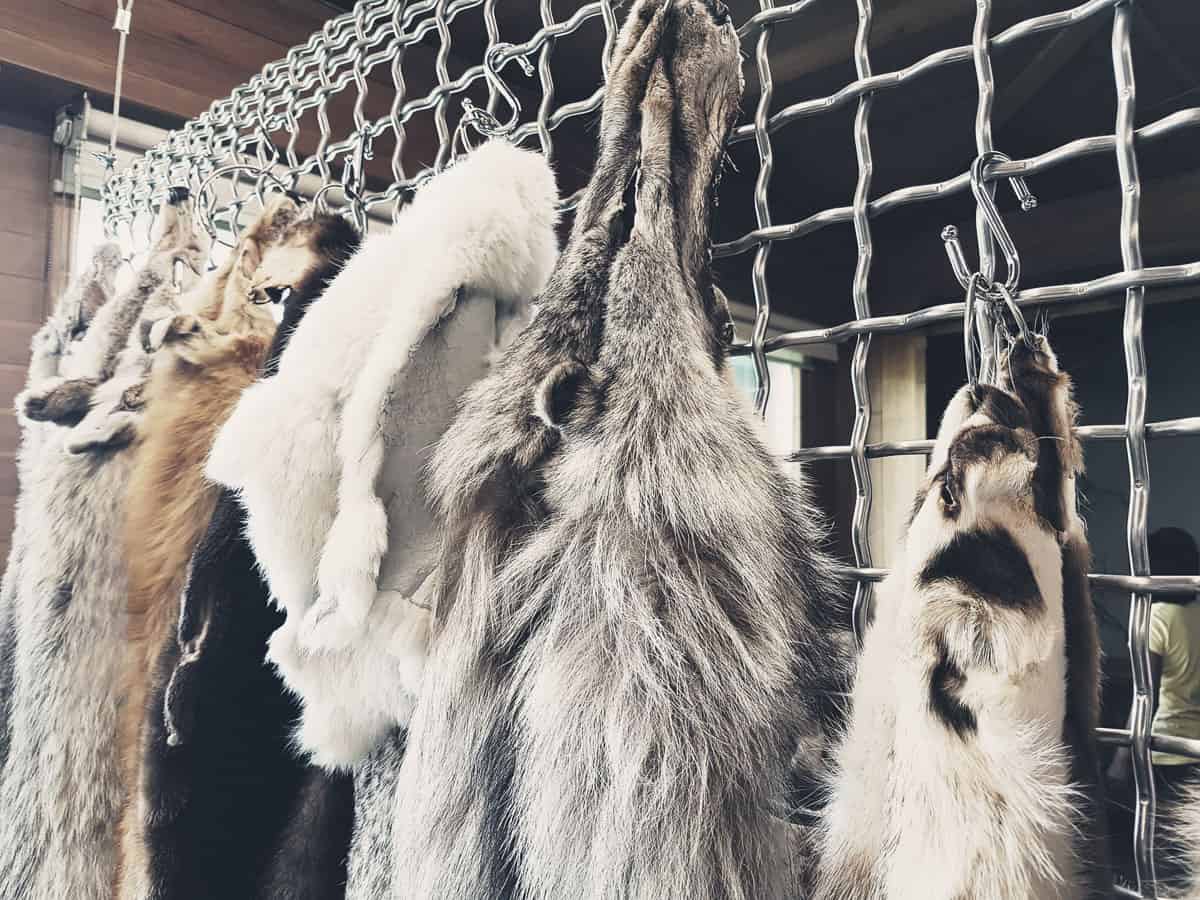 Unfortunately, almost all of Manitoba's original tallgrass prairie land has been eradicated due to farming, industrialization, and urban development; to put a number on it, only 1/20th of 1% of it remains. It, therefore, becomes a rare and beautiful experience to wander through the living museum for yourself.
Make sure to stop into the interpretive centre to take in a few exhibits, browse the bookstore and gift shop, and take in the views from the observation deck. There's also a self-guided trail for you to hike along and breathe in the fresh prairie air.
Le Musée de Saint Boniface
Location: 494 Tache Ave
Dedicated to Franco-Manitoban and Métis culture and history, Le Musée de Saint Boniface (sometimes referred to as the St. Boniface Museum) is a wonderful place to spend a few hours of your time in Winnipeg. With over 170 years of history, the museum regularly hosts workshops that allow visitors to learn about the French and Métis cultures in Winnipeg, so keep an eye on their schedule to see which workshops might be coming up next.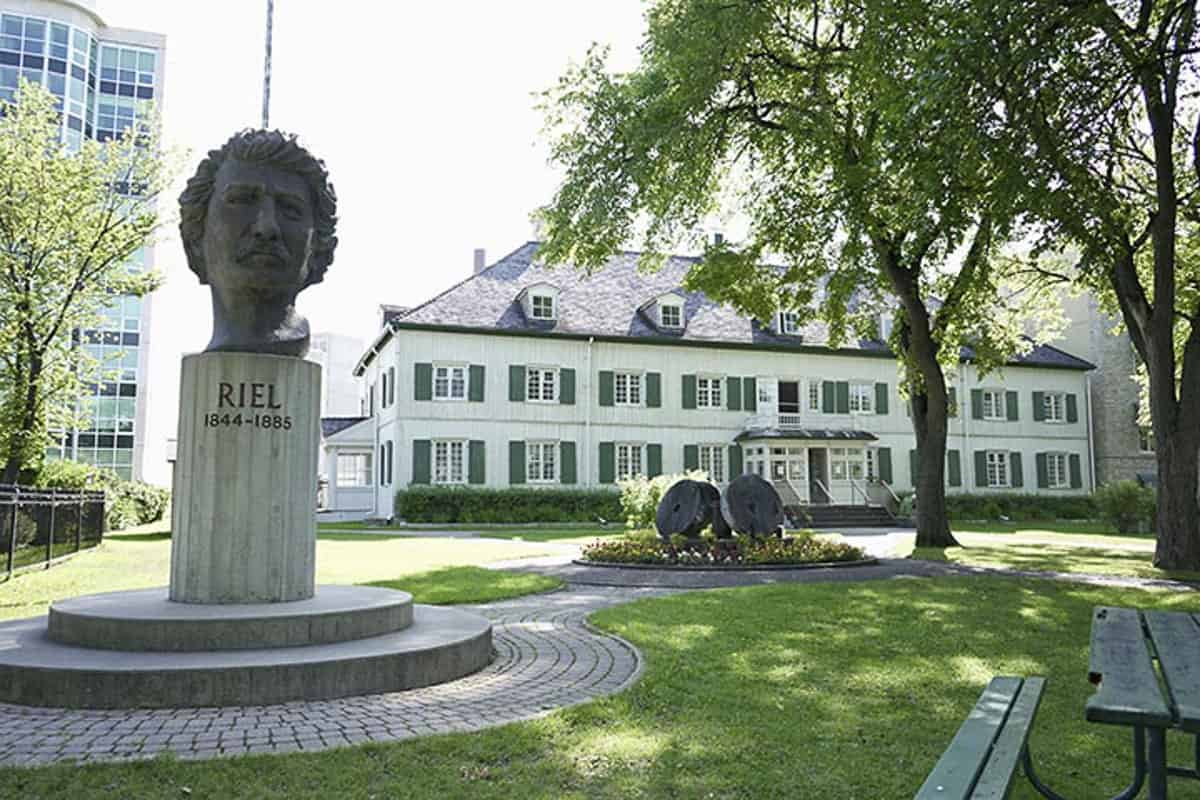 Opened to the public in 1967, the museum is known for its exquisite collections; many families have donated priceless objects and artifacts over the years, making it a museum that relies and focuses on the importance of community. Documenting the evolution of Francophone and Métis cultures in Manitoba, it's also amazing to be in such a historical building: the original Grey Nuns' Convent that dates back to 1846.
Oseredok (The Ukrainian Cultural and Educational Centre)
Location: 184 Alexander Ave
Oseredok, otherwise known as the Ukrainian Cultural and Educational Centre, is one of the most unique museums in Winnipeg. Oseredok is a Ukrainian word meaning "centre", and the museum is dedicated to celebrating, sharing, and promoting the incredible achievements and legacy of Ukrainian Canadians. Founded in 1944, today the museum showcases Ukrainian history, art, music, literature, and ethnography through a variety of collections; you can explore the museum collection, fine arts collection, archives collection, and library collection.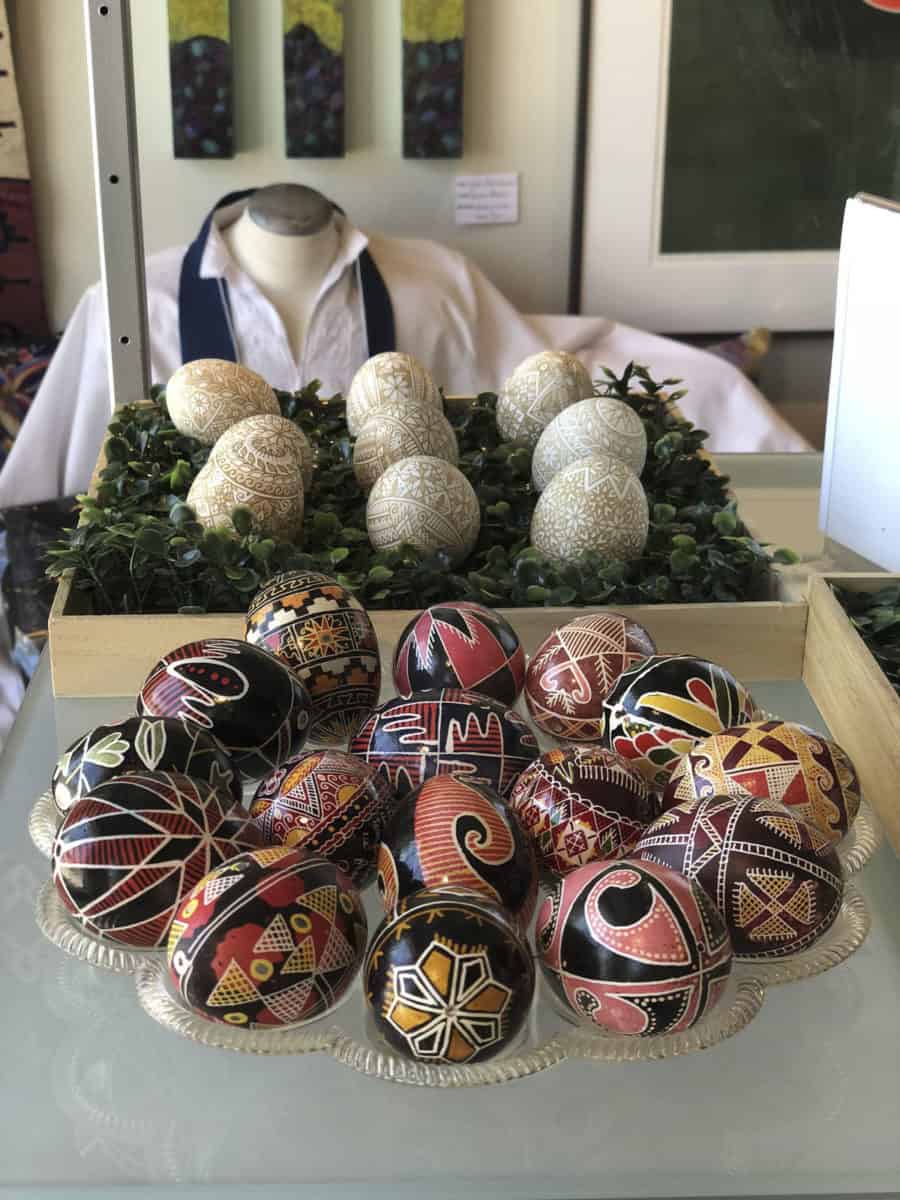 Looking for another way to explore Ukraine's history in Winnipeg? Head to the Ukrainian Labour Temple, home of the Ivan Franko Museum (the only museum in the world outside of Ukraine dedicated to Franko, a man of great cultural and political influence in the late 1800s and early 1900s).
Manitoba Indigenous Cultural Education Centre
Location: 119 Sutherland Ave
Not a traditional museum per se, the Manitoba Indigenous Cultural Education Centre is devoted to promoting awareness and understanding of Indigenous cultures in Manitoba. Head here to browse the library of over 10,000 books, DVDs, and educational kits, many of which have been donated by the Winnipeg community.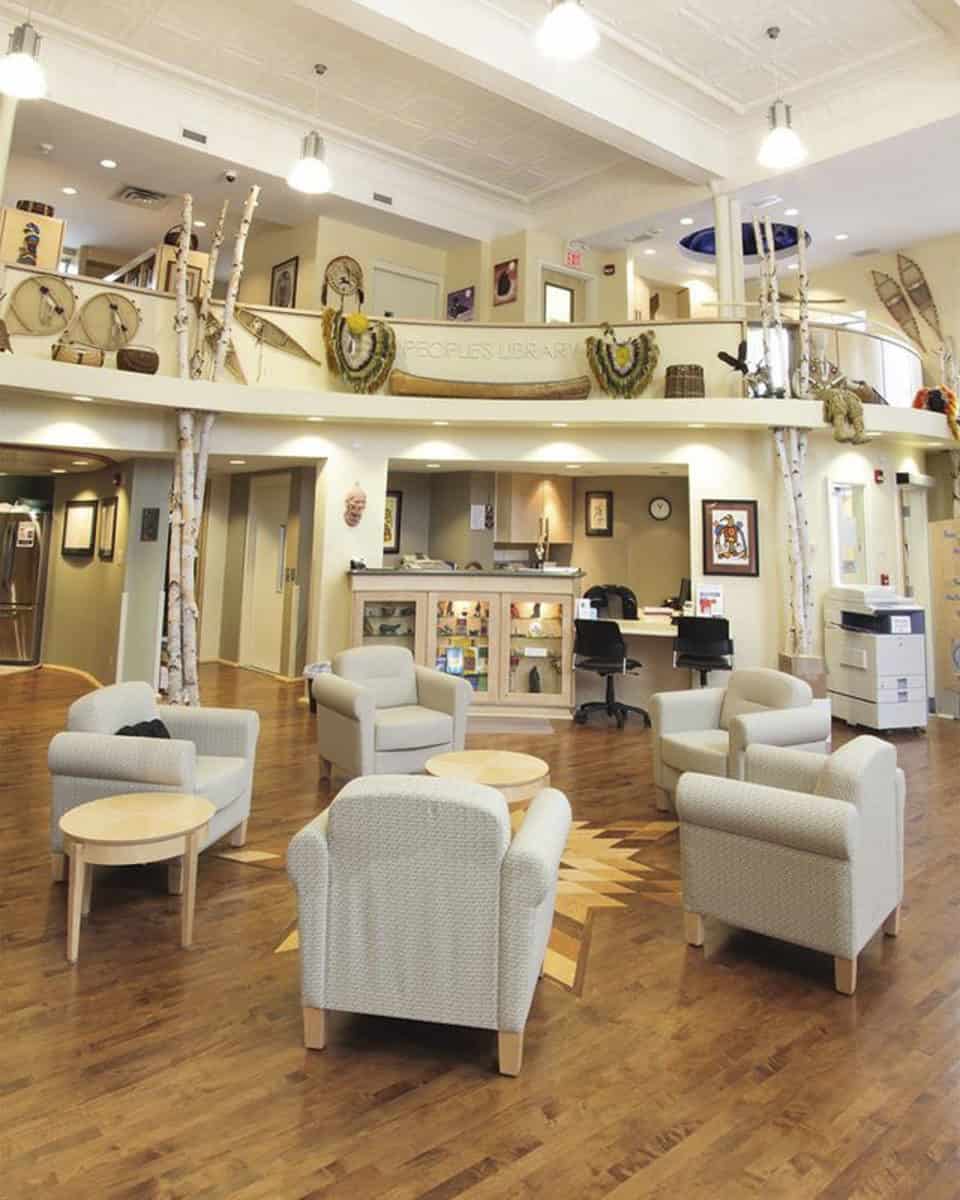 In the main space, take in hundreds of works of art and artifacts by Indigenous artists. In the Heritage Collection, you can find recordings of Indigenous languages in Manitoba from the 1960s; you can also find video, photography, carvings, sculptures, clothing, tools, and so much more from the past 150 years. It's a meticulously curated and stunning collection of Indigenous culture in Manitoba, and is well worth a visit.
You can also book a tour if you're wanting an even more in-depth experience.
Manitoba Electrical Museum
Location: 680 Harrow St
Electricity is such a huge part of our lives, and yet how many of us know how it truly works, or know its history? Head to the Manitoba Electrical Museum to learn the story of Manitoba's hydroelectric development, a fascinating history that dates back to 1870. With six themes that explore electricity over the past 150 years, the newest exhibit is called Sustainable Development: Caring for Our Common Future, an exhibition that focuses on how hydropower can be a renewable energy source in the future.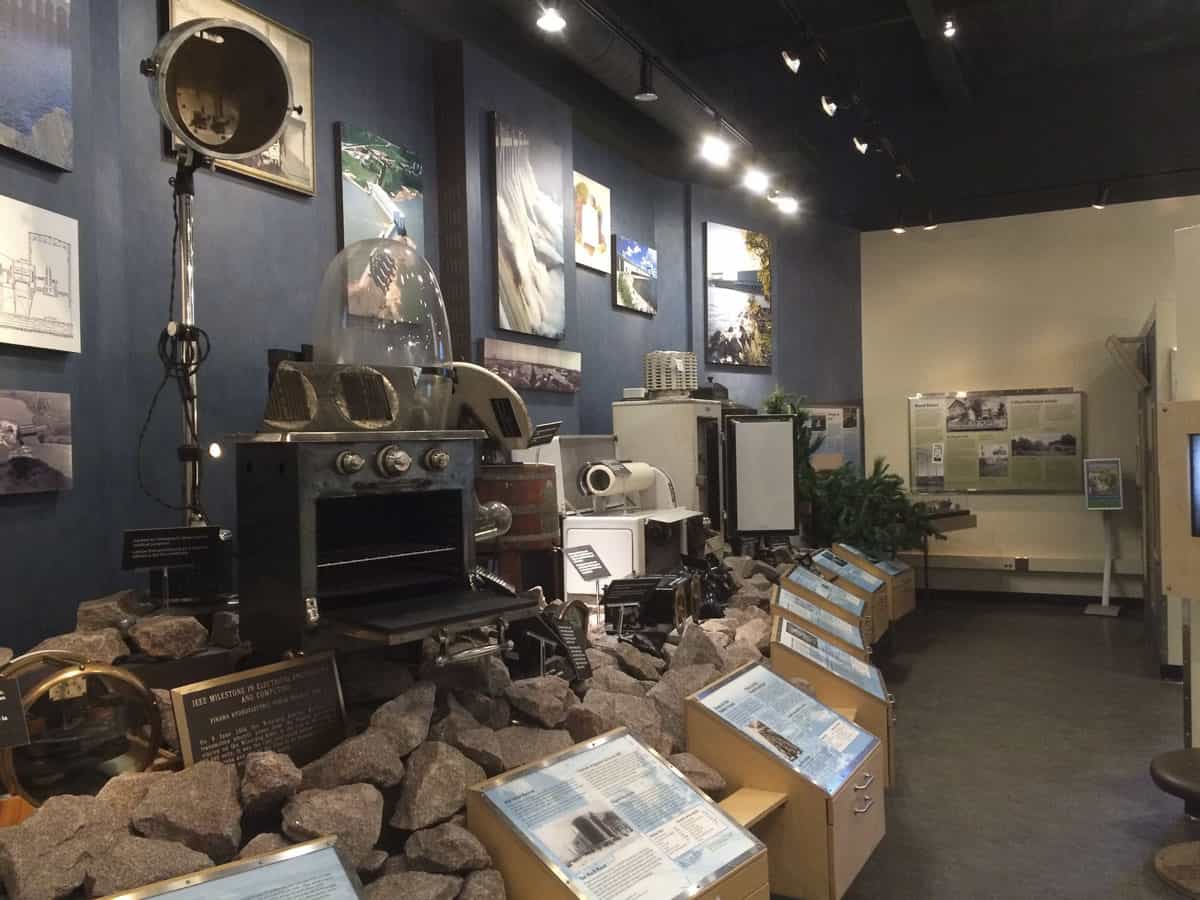 There are also plenty of interactive displays (check out the hair-raising Van de Graaff generator!), examples of rural electrification in the 1940s, the evolution of appliances, and so much more. Great for kids and adults alike, it's both an entertaining and educational museum that the whole family will love.
Manitoba Sports Hall of Fame
Location: 145 Pacific Ave #100
Found near the Manitoba Museum, the Manitoba Sports Hall of Fame is a wonderful way to spend some time, especially if you're interested in all things Manitoba sports. The Manitoba Sports Hall of Fame aims to "recognize and honour those who have made their mark on Manitoba's rich sports history" through their athletics and other personal achievements in the province. With over 3,000 square feet to explore, it's a great space for all ages.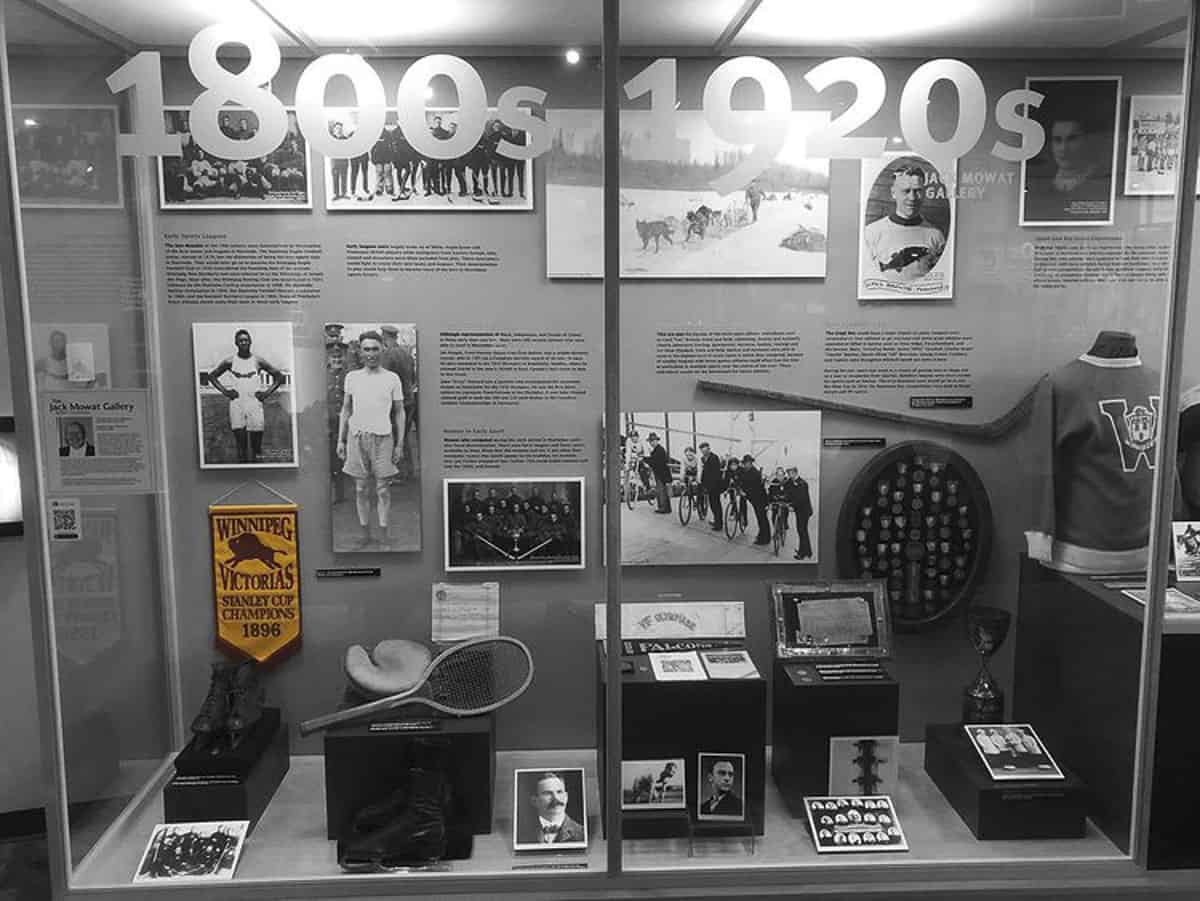 The Manitoba Hall of Fame inducts both individuals and teams, and the list of athletes featured in the museum is impressive. Learn about these incredible athletes on your visit and take in all of the sports memorabilia that holds so much history in Manitoba, from hockey to football to curling and everything in between.
Dalnavert Museum
Location: 61 Carlton St
Built in 1895, the Dalnavert Museum is known for being the "small mansion" with the "big history". An exceptional portrayal of what Victorian life was like, you can step back in time the moment you enter the house. Once home to the Macdonald family – Hugh John Macdonald was the son of Canada's first prime minister, John A. Macdonald – the house is one of the best examples of Queen Anne revival architecture in Western Canada. When visiting, you can learn all about the history of the family as well as the house itself. There's also a lot of information about what Winnipeg was like at the turn of the century, a time when the city was truly starting to grow and expand.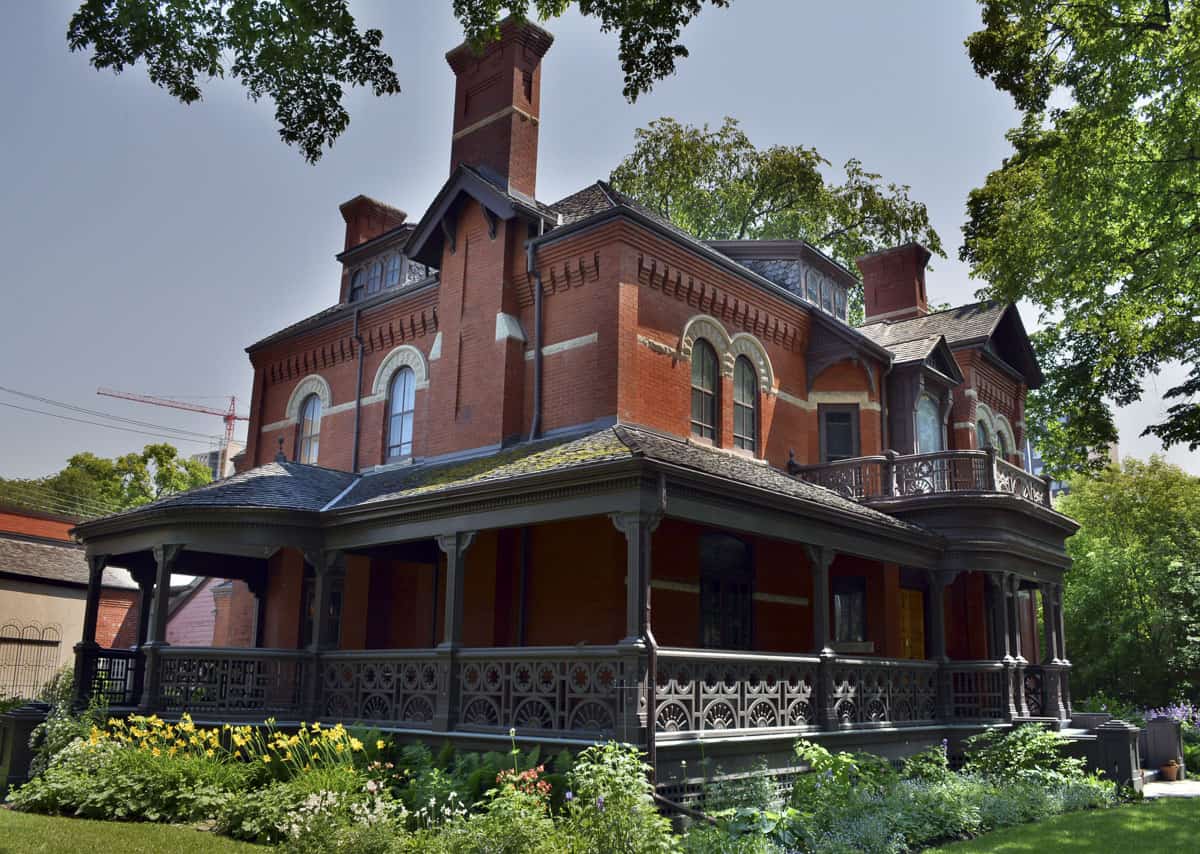 Today, a dedicated team aims to preserve and maintain the house and its grounds while teaching visitors about early Winnipeg history and heritage. We recommend booking your tour of the museum ahead of time in order to guarantee entry.
Seven Oaks House and Ross House Museum
Location: 50 Mac St, and 140 Meade St N
The Seven Oaks House Museum and the Ross House Museum are often talked about in the same breath, so we'll do the same! These homes are two of the oldest in Winnipeg (in fact, Seven Oaks House is the oldest home in Winnipeg) with histories that date back to the 1850s. If you want to have a taste of what life was like over 170 years ago, make sure to check out these two museums in Winnipeg. Please note that these museums are seasonal, so they are not open all year round.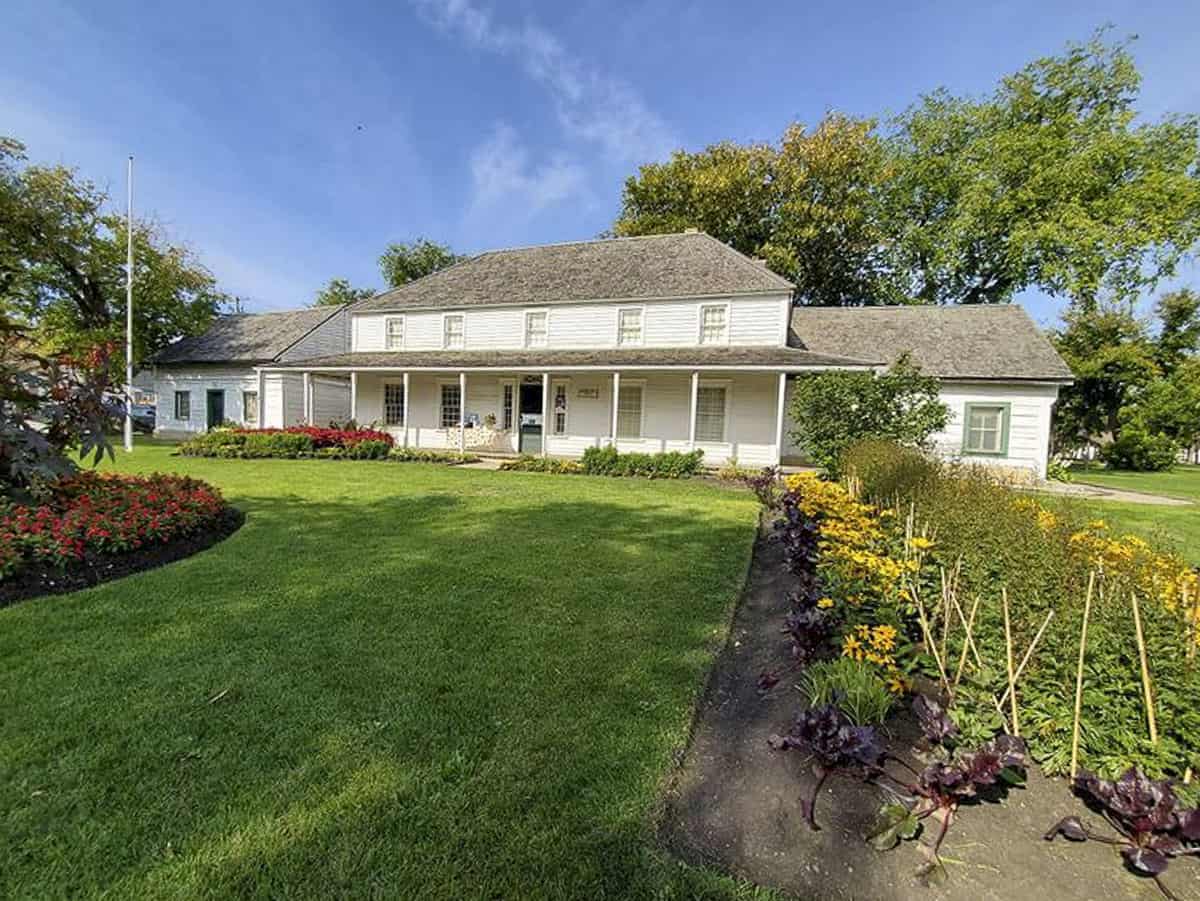 The Seven Oaks House was built for John and Mary (Sinclair) Inkster, the heads of an influential Métis family in the Red River Settlement. Today, it has been beautifully restored for visitors to have a glimpse of 19th century life in Manitoba; visitors often call it a hidden gem in Winnipeg, and it is absolutely worth a visit. Only a five minute drive away, the Ross House Museum once served as the first official post office in Western Canada. Originally built in 1854 for William and Jemima Ross, members of a prominent Métis family in the Red River Settlement, the log house has been fully restored for visitors to explore and learn.
Naval Museum of Manitoba
Location: 1 Navy Way
Dedicated to the Royal Canadian Navy, you may wonder how large of an influence the navy has had on our prairie province. It turns out… it's had a lot of influence on Manitoba!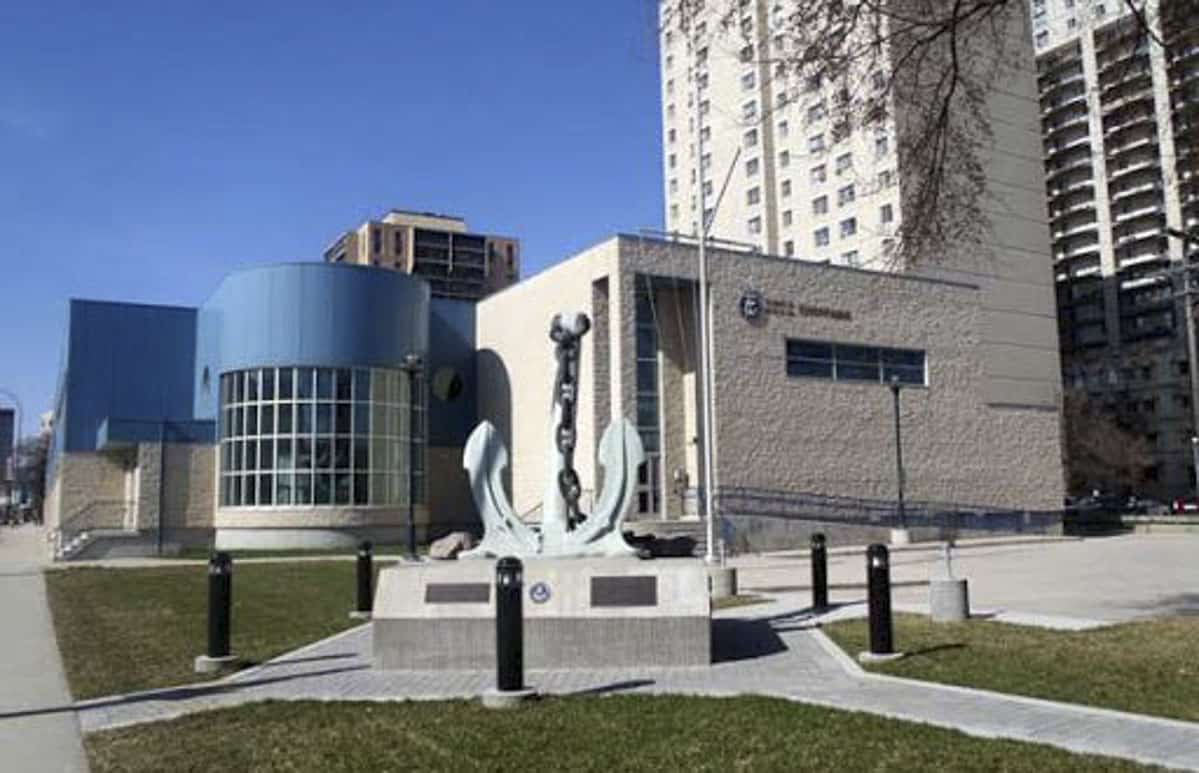 Originally opened in 1980, the Naval Museum is a fantastic spot to explore for a couple of hours, especially if you have an interest in all things nautical. With displays of former uniforms, naval guns, ship's bells, and models of various Manitoba ships, the museum features the fascinating history of the Canadian Navy, one that dates back to 1910.
Winnipeg Railway Museum
Location: 123 Main St
Please note: the Winnipeg Railway Museum has recently had to close its doors to the public until significant upgrades have been made to bring it up to code. We've included it here in the hopes that it will open again soon, but please check with the museum before visiting.
The expansion of the railway is a crucial part of Manitoba's history, as it connected the province to the rest of Canada. Located on tracks 1 and 2 of Union Station on Main Street, it is a volunteer-run museum and has countless artifacts to take in.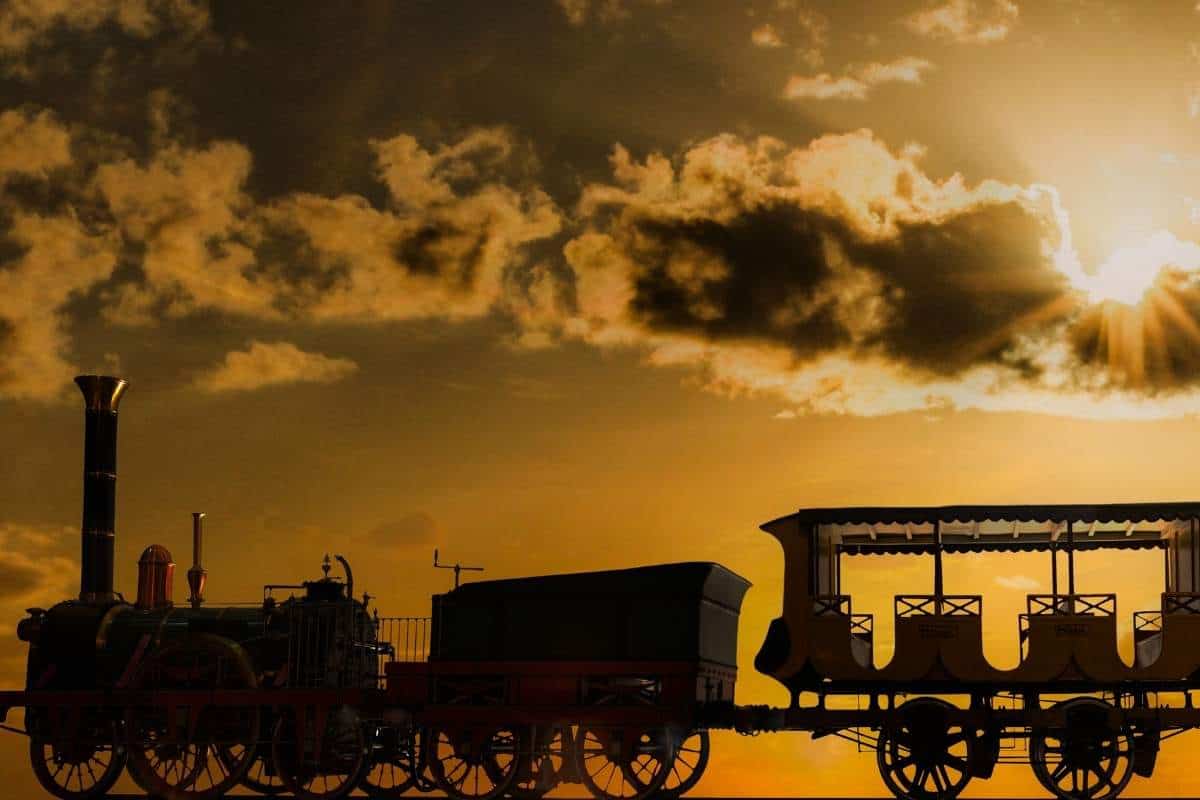 Step back in time as you explore the types of trains used, including The Countess of Dufferin, the very first steam locomotive on the Canadian prairies. You're also able to see some of the early examples of diesel locomotives that were used in Manitoba. With over 37,000 square feet to explore, it's one of the most beloved museums in Winnipeg.
Royal Aviation Museum of Western Canada
Location: 2088 Wellington Ave, Winnipeg, MB R3H 1C1
Found – where else – near the Winnipeg James Richardson International Airport, the Royal Aviation Museum of Western Canada is the newest museum on this list. With one of the most significant bush plane collections in the world, the museum is home to over 90 aircraft total. An amazing spot for families, aviation buffs, and everyone in between, the museum highlights Manitoba's important role in aviation.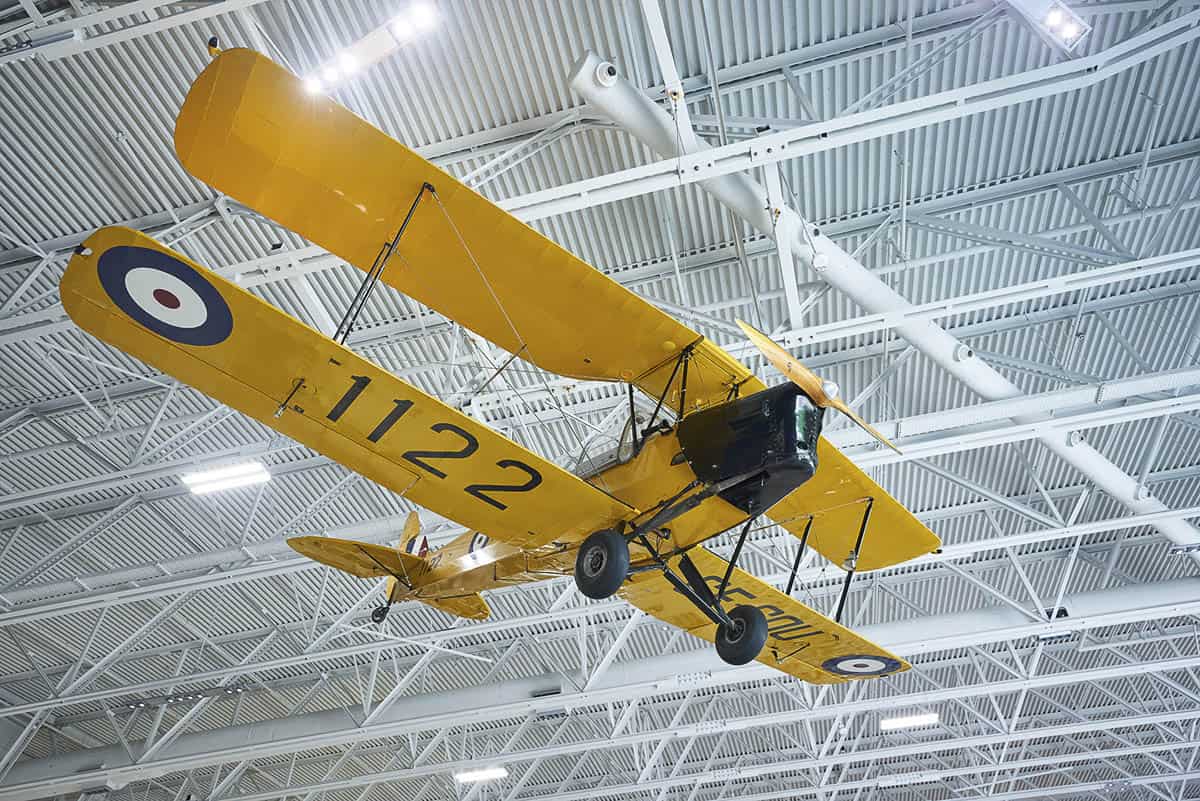 Incredibly, this museum is 40 years in the making, with a history that includes the city's former aviation museum. In that time, over 70,000 artefacts have been curated, including photographs, texts, and one-of-a-kind objects. Wander through the 14 galleries, all of which are beautifully organized in order to showcase every detail of the items and aircraft displayed. Though this museum may be the newest on the block, we're sure it is soon to become one of Winnipeg's most popular museums!
Other Museums in Winnipeg
But wait, there's more! If you've explored the above and want more history, we encourage you to keep going! Check out any of those below: