Disclaimer: This page may contain affiliate links. Please review our full Terms and Conditions for more information and our Privacy Policy. Note that any pricing, operating hours, or other such information provided below may have changed since initial publication.
Compiled by the Road Trip Manitoba team
Last updated on June 10, 2023
If you're an art enthusiast in Winnipeg, you're in luck. Numerous art galleries in Winnipeg showcase the best of art from around the world, as well as all of the local talent to be found in Manitoba and Canada. While most people have heard of the city's major art gallery, the Winnipeg Art Gallery, Winnipeg is also home to dozens of smaller, more localized galleries that are perfect for when you want a cultural boost or want to purchase your own piece of art.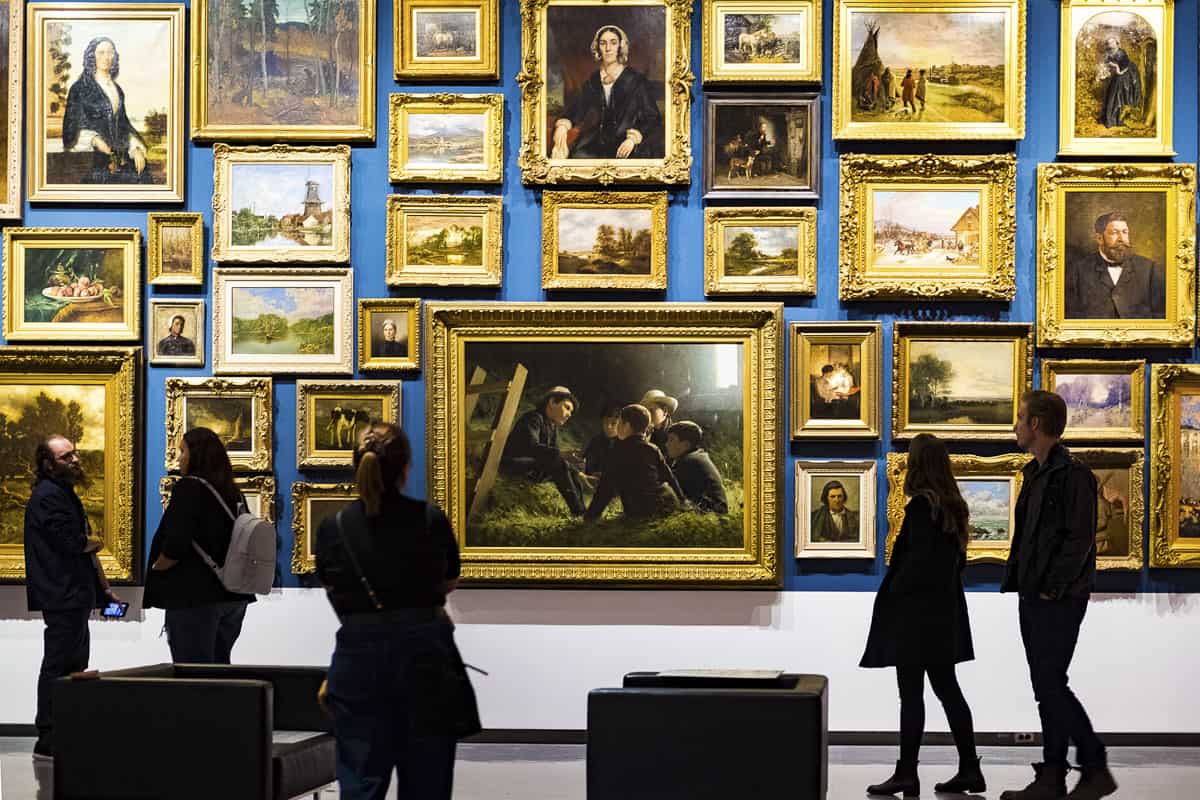 From outdoor sculpture gardens to Canadian artists to the most extensive collection of Inuit art in the world, Winnipeg covers a lot of ground when it comes to art and artistic media. Read on for the best Winnipeg art galleries!
Land Acknowledgements
Winnipeg is located on Treaty No. 1 the original lands and waters of Anishinaabe, Ininiwak, Anishininiwak, Dakota, and Dene peoples, and on the homeland of the Métis Nation.
The Best Art Galleries in Winnipeg
Winnipeg Art Gallery
Location: 300 Memorial Blvd
There's no question: if you're looking for the best art gallery in Winnipeg, you must start with the Winnipeg Art Gallery itself. The WAG is located in a beautiful building in downtown Winnipeg, and you'll find a wonderful mix of classic and contemporary fine art. Often featuring Canadian artists, there are over 28,000 works of art on display.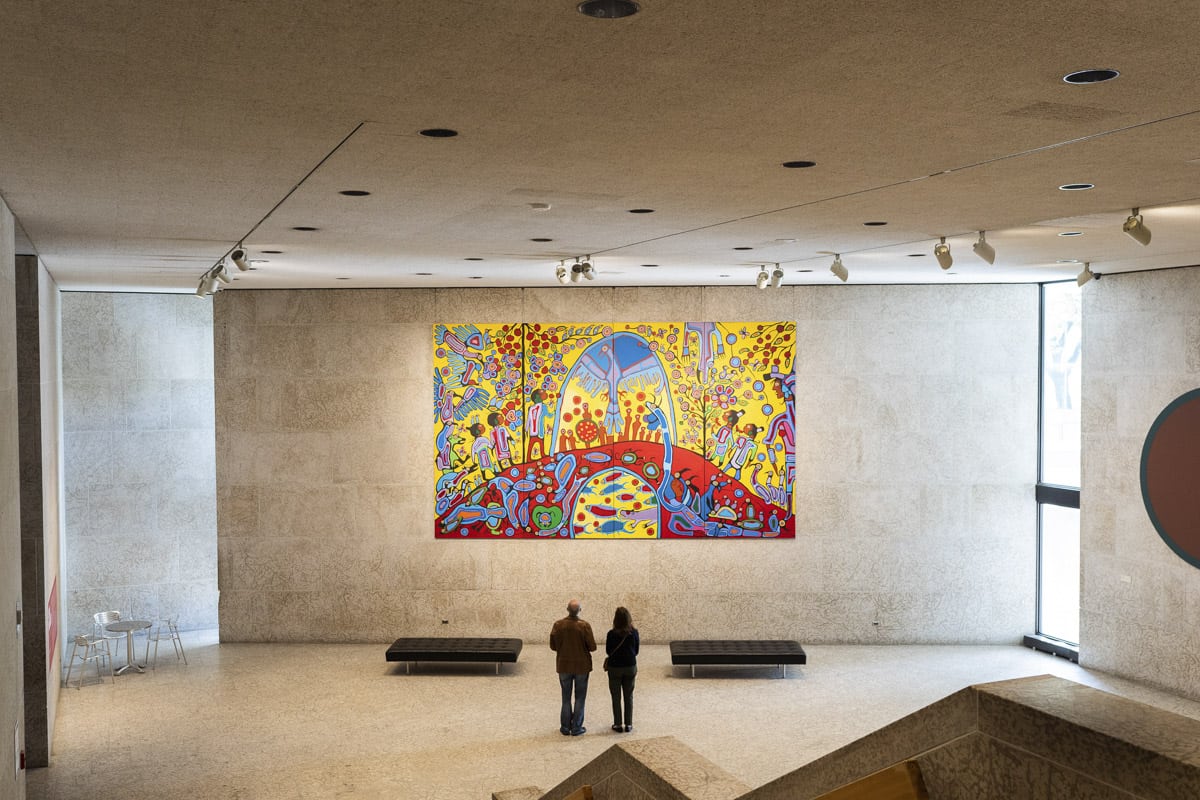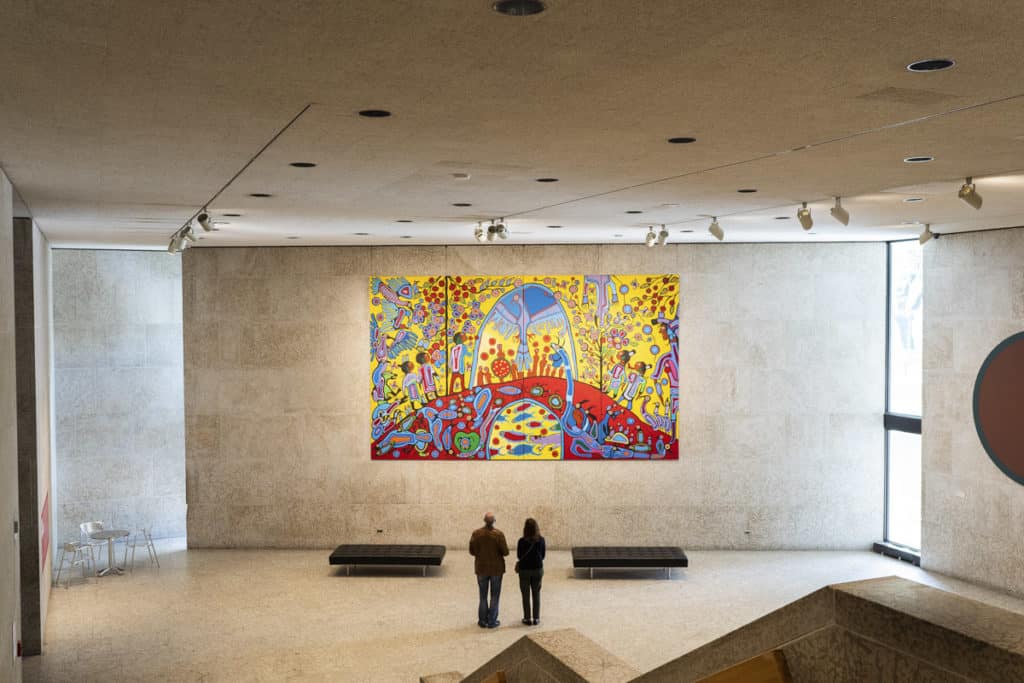 While there are permanent collections, you can also find many temporary and travelling exhibitions that frequently change throughout the year, making every visit fresh and exciting. Nearly half of that art is comprised of artwork by Indigenous artists, and you'll often find many interesting and provocative exhibitions throughout the year.
Definitely worth a few hours of your time, the Winnipeg Art Gallery should be your first stop on an art tour of the city, as it's one of the best Manitoba art galleries. Best of all, it is connected to the newly opened Qaumajuq, which we've outlined below.
Qaumajuq
Location: 300 Memorial Blvd
Qaumajuq is often described as a cultural campus of sorts, as it houses many important cultural and artistic pieces. Connected to the Winnipeg Art Gallery, the stunning new building is home to the world's largest public collection of Inuit art.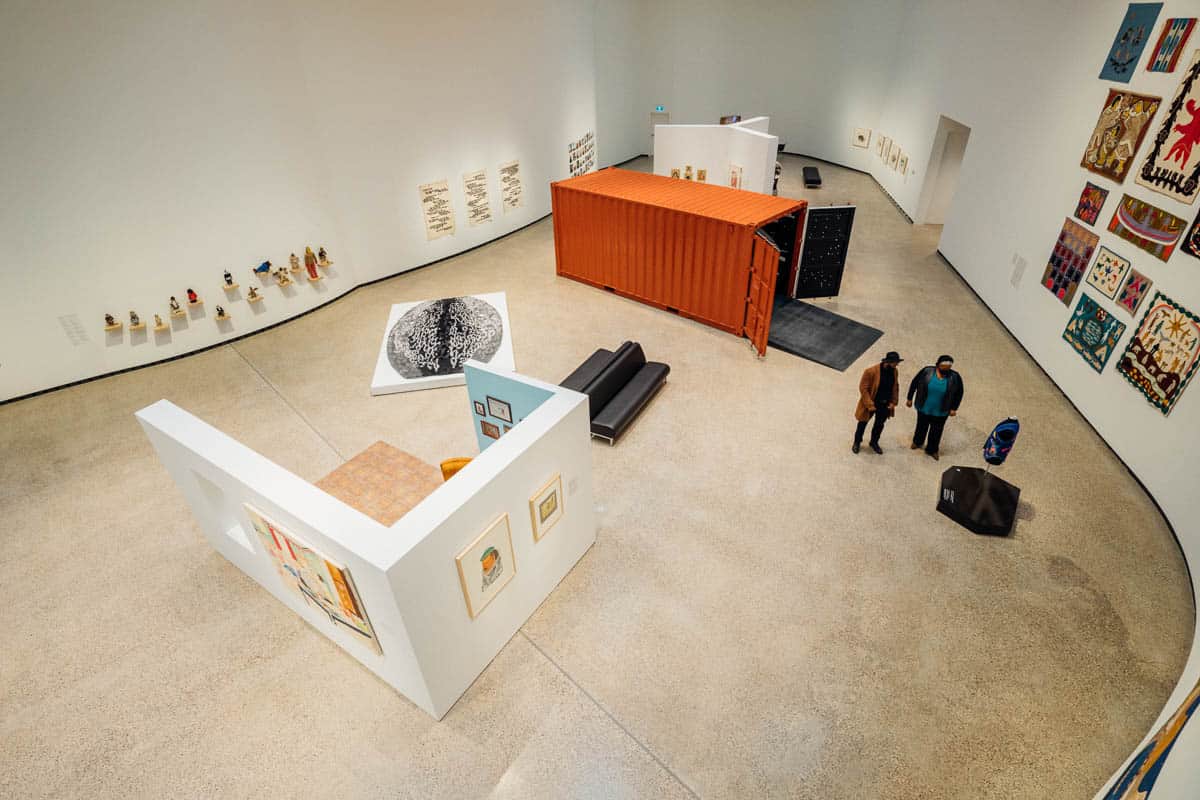 With over 14,000 pieces to see, you can guarantee you'll learn something new at Qaumajuq; it's also amazing to see established artists alongside local artists or people whose art has never been displayed before but holds a lot of artistic and cultural significance. We've included it as one of our top Indigenous experiences in Manitoba, and we believe everyone should visit whenever they're in Winnipeg.
Plug In Institute of Contemporary Art
Location: 460 Portage Ave #1
Located within the University of Winnipeg, the Plug In Institute of Contemporary Art should be on your list of things to do in Winnipeg. While the galleries are closed between exhibitions – so always check their website before you visit – the exhibitions are phenomenal, featuring an extremely diverse range of artists from around the world.
Fostering interaction between artists, their art, and their audiences, the gallery is a fantastic space to witness emerging ideas and innovative creations. There are also frequent guest speakers and events at the art gallery, so keep an eye out for those special occasions. If you're an art lover or simply curious about art, the Plug In Institute of Contemporary Art is a must-visit.
Leo Mol Sculpture Garden
Location: Assiniboine Park Drive
We love an open-air museum or gallery, and the Leo Mol Sculpture Garden is one of the best in the city. Found within Assiniboine Park, it's a perfect addition to a visit to the sprawling park; in fact, exploring Assiniboine Park is one of our favourite things to do in Manitoba.
While it's certainly beautiful in every season, summer is when the sculpture garden truly comes alive as thousands of blooming flowers and grasses surround you. Wander around the peaceful pathways as you take in all of Leo Mol's incredible bronze statues, all of which were generous gifts by the master sculptor himself.
Pavilion Art Galleries
Location: 55 Pavilion Crescent, within Assiniboine Park
Head to beautiful Assiniboine Park to see one of Winnipeg's most recognizable buildings: the Pavilion! This building is a piece of art in itself, as it has served as the heart of the park for over 100 years. Even better, the building is home to the Pavilion Art Galleries, where you can find extensive collections of art by Manitoba artists.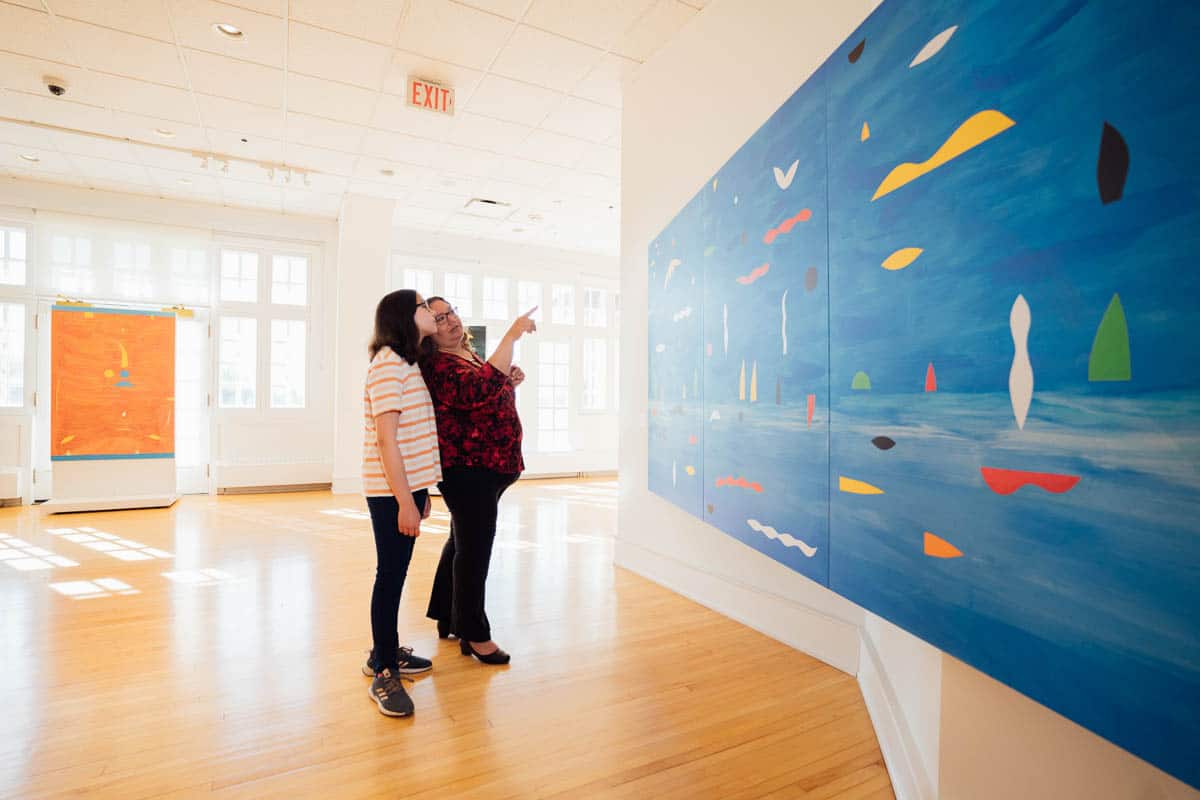 Free to enter, take in the largest collections of Manitoba artists Ivan Eyre, Walter J. Phillips, and Clarence Tillenius. You'll also be able to see wonderfully curated exhibits in partnership with the Winnipeg Art Gallery. Combine the Pavilion with the Leo Mol Sculpture Garden (see above) and you have even more reason to visit Assiniboine Park.
Canadian Museum for Human Rights
Location: 85 Israel Asper Way
While we've included the Canadian Museum for Human Rights on our list of the best museums in Winnipeg, we felt it deserved a spot here with the art galleries of Winnipeg, too. That's because the museum is filled with multimedia and art, covering a wide range of historical and contemporary exhibits that showcase numerous human rights issues, from 2SLGBTQ+ rights to the history of the Holocaust to the genocide in Rwanda.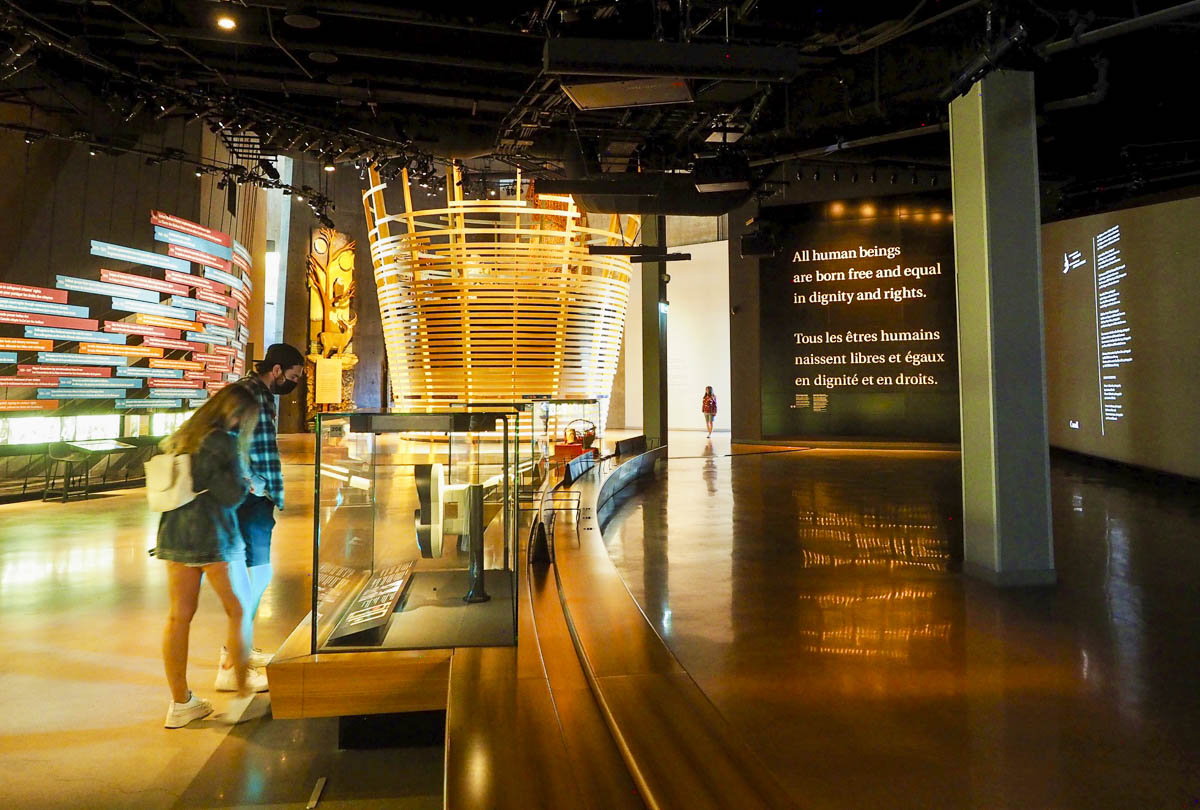 The CMHR is home to video, photography, paintings, sculpture, clothing, and so much more, representing human struggles through art. For example, the ARTiculate Our Rights exhibition showcases artwork by Manitoba youth.
Want to know more about the museum? Check out our extensive guide on visiting the Canadian Museum for Human Rights.
Upbeat Artworks/Artbeat Studio
Location: 393 Portage Ave (2nd Level, East Retail, Unit 274-A within Portage Place Shopping Centre)
Upbeat Artworks is a gallery boutique that features Winnipeg artists and promotes mental health awareness. This hidden gem is one of our favourite art galleries in Winnipeg for that reason, as each visit and purchase goes toward a very important cause.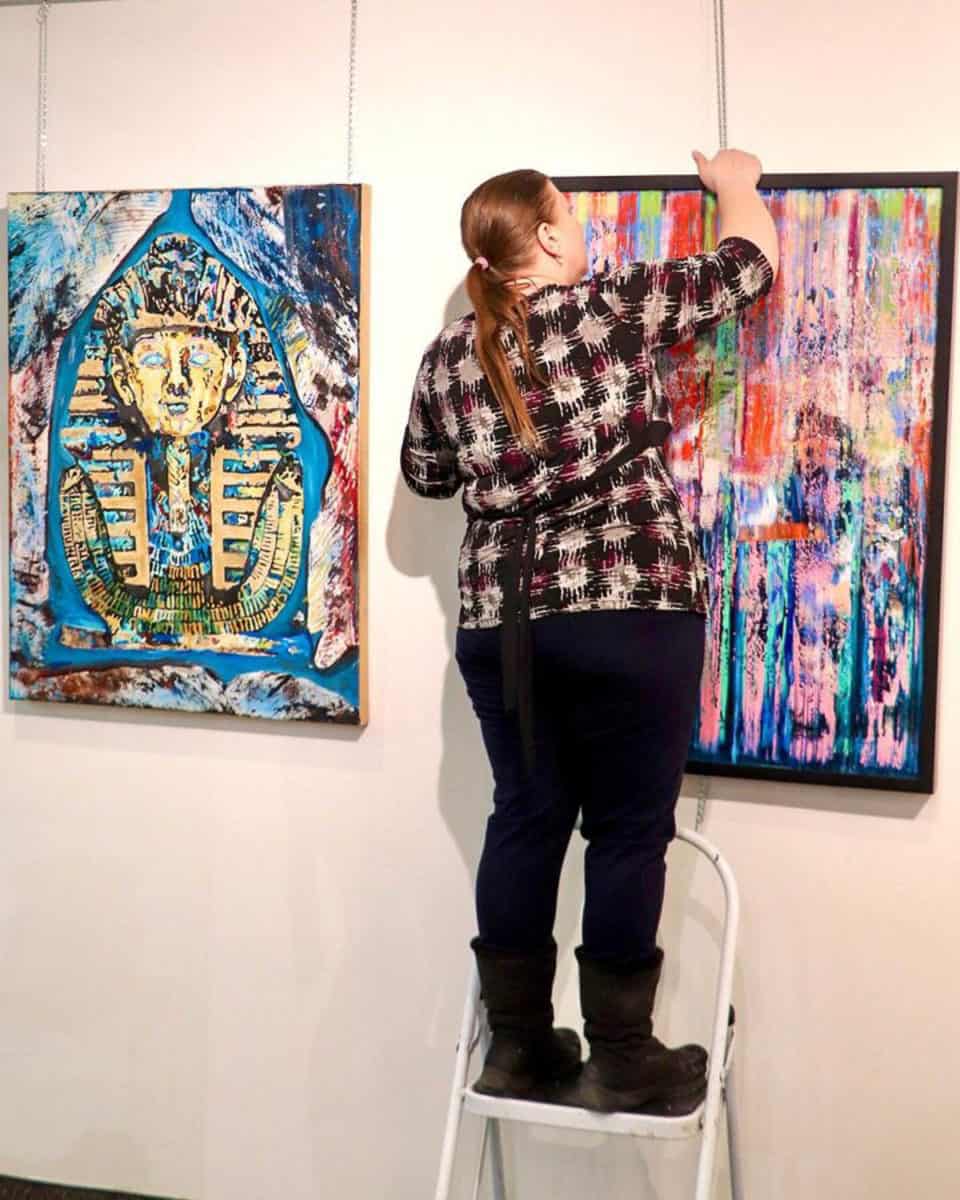 Each of the artworks on display represents a part of someone's personal journey of mental health recovery through creative expression, and Upbeat Artworks wants to connect those stories to patrons; no matter what, the gallery believes, art has a story. Highlighting the original art of Artbeat Studio Alumni – including oil pastels, linograph, weaving, stained glass, wood carving, and many more types of media – you can also buy many pieces online.
Platform Centre for Photographic & Digital Arts
Location: 100 Arthur St #121
Found within ArtSpace in the Exchange District, the Platform Centre for Photographic and Digital Arts is artist-run and is dedicated to highlighting the art from local, national, and international artists, especially BIPOC. A multidisciplinary centre, you'll find exciting exhibitions here as well as artist talks and performances. The gallery operates on a "safer space" policy and aims to be a safe and inclusive place for all people; there's also an excellent reading room with literature on a range of important topics.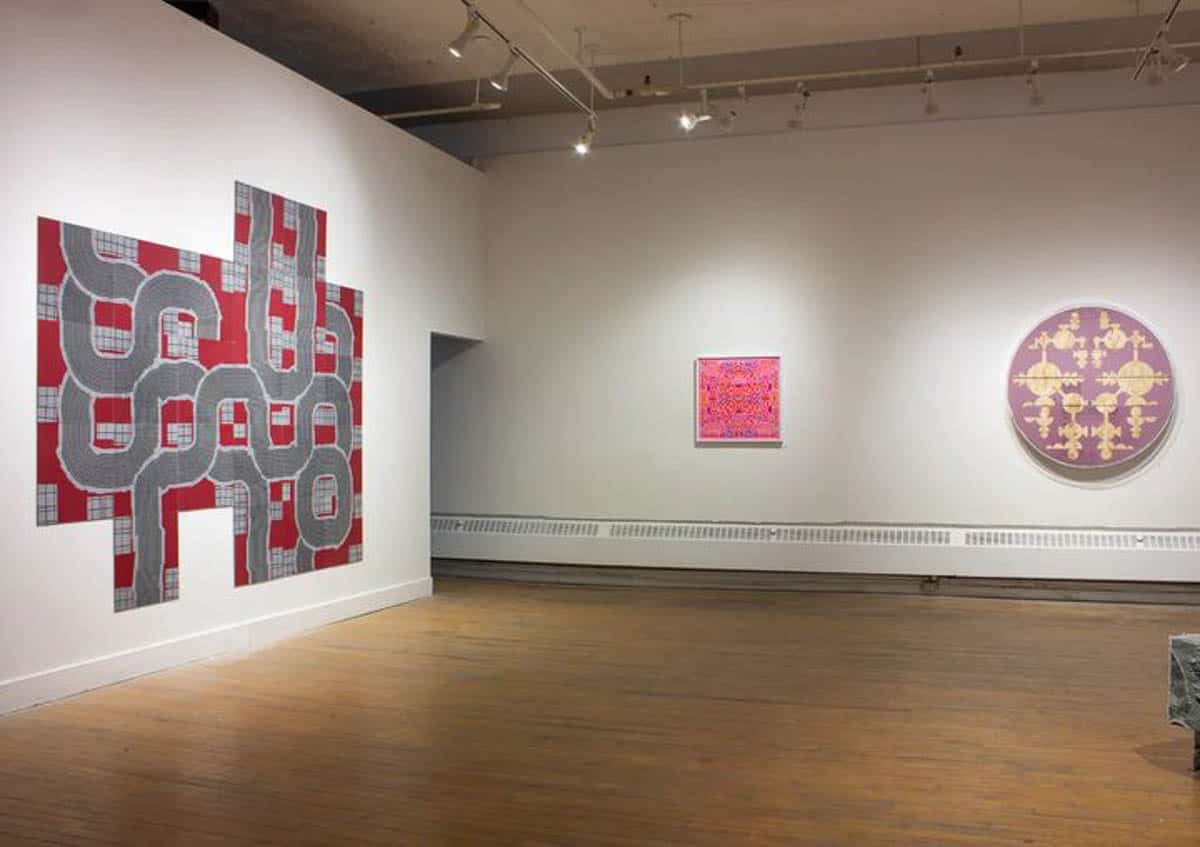 Galleries in Winnipeg for Purchasing Art
The following galleries are all known for their art for sale as well as custom framing and other services. However, many of these galleries allow and encourage people to stop in to appreciate the art as well, even if you don't intend on buying anything. Whether you're a first-time art buyer, an experienced collector, or want to check out the art scene in the city, these Winnipeg art galleries are for you. It would be impossible to list every single one in Winnipeg, but here are a few of our favourites, most of which feature local Winnipeg artists.
Pulse Gallery
Location: 25 Forks Market Rd
Head to the Johnston Terminal at The Forks to walk around the Pulse Gallery, a wonderful Winnipeg gem. Featuring artwork by Manitoba artists and artisans, you'll find some highly creative pieces that range from abstract to Manitoba landscapes to portraits and everything in between.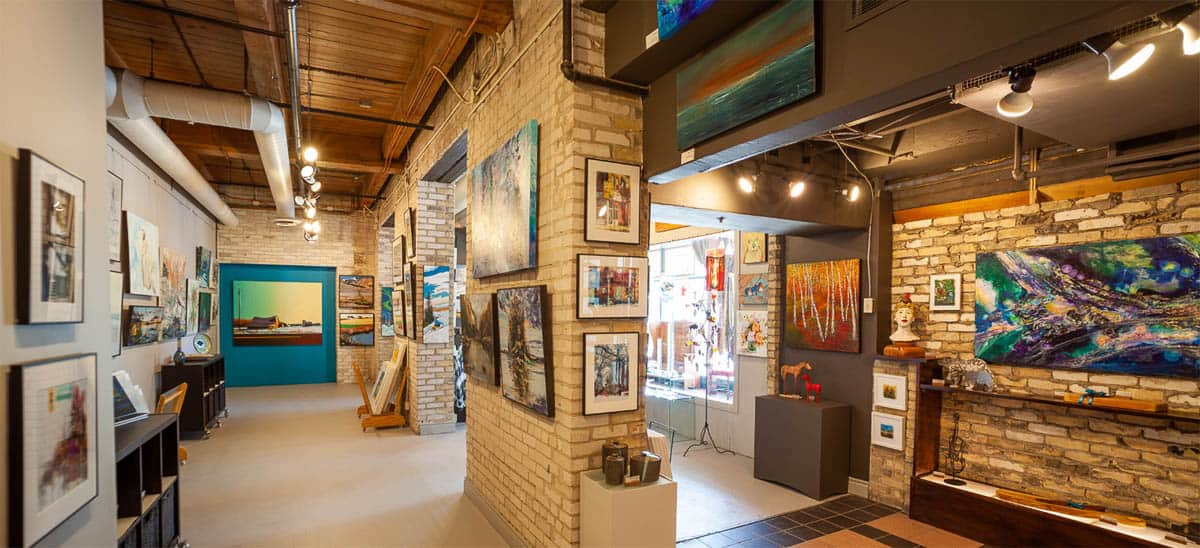 With the goal of making local contemporary art within reach of everyone, you can find a lot of reasonably-priced art for sale; the knowledgeable staff has been helping connect local artists to art lovers since the gallery opened in 2010. This small but mighty art gallery is worth a visit whenever you're at The Forks.
Nunavut Gallery
Location: 603 Corydon Ave
With an extensive collection of art from Nunavut, both for sale and for you to browse, Nunavut Gallery is an art shop that packs a real punch. Featuring up-and-coming artists from around the Canadian territory, the main focus is on Inuit sculptures, but there are a lot of wall hangings, prints, and drawings on display as well. With thousands of works here for you to peruse, it's a fantastic spot if you're looking to learn more about art from Nunavut or want to add a showstopping piece to your collection.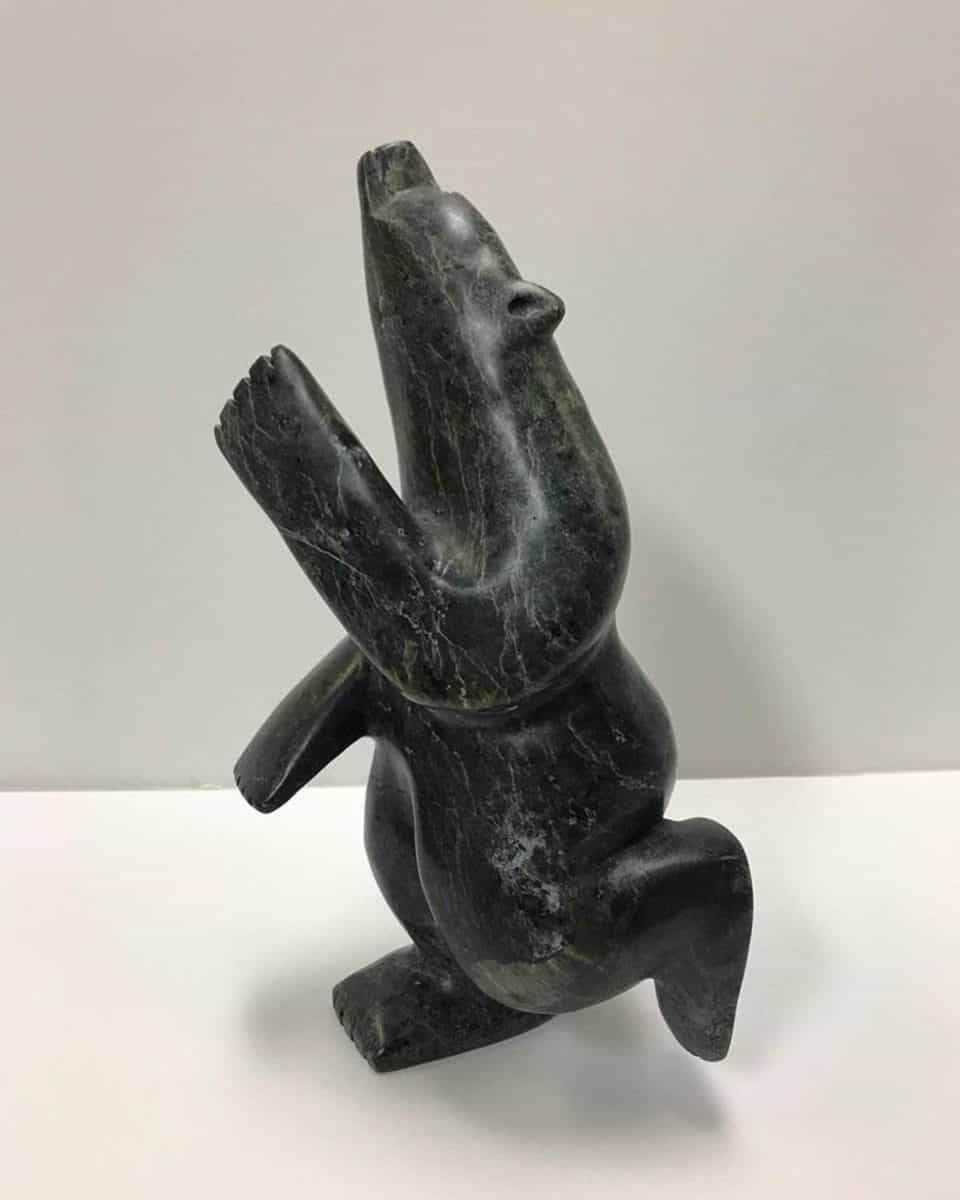 Soul Gallery
Location: 163 Clare Ave
With an impressive list of artists in their roster, Soul Gallery carries everything from abstract sculptures to realistic paintings of landscapes. Including both Canadian artists and artists from overseas, the gallery specializes in fine art, not only in the sale of it but also in consultation, framing, design, and even a rent-to-own program. Make sure to stay on top of their exhibitions, as they change frequently.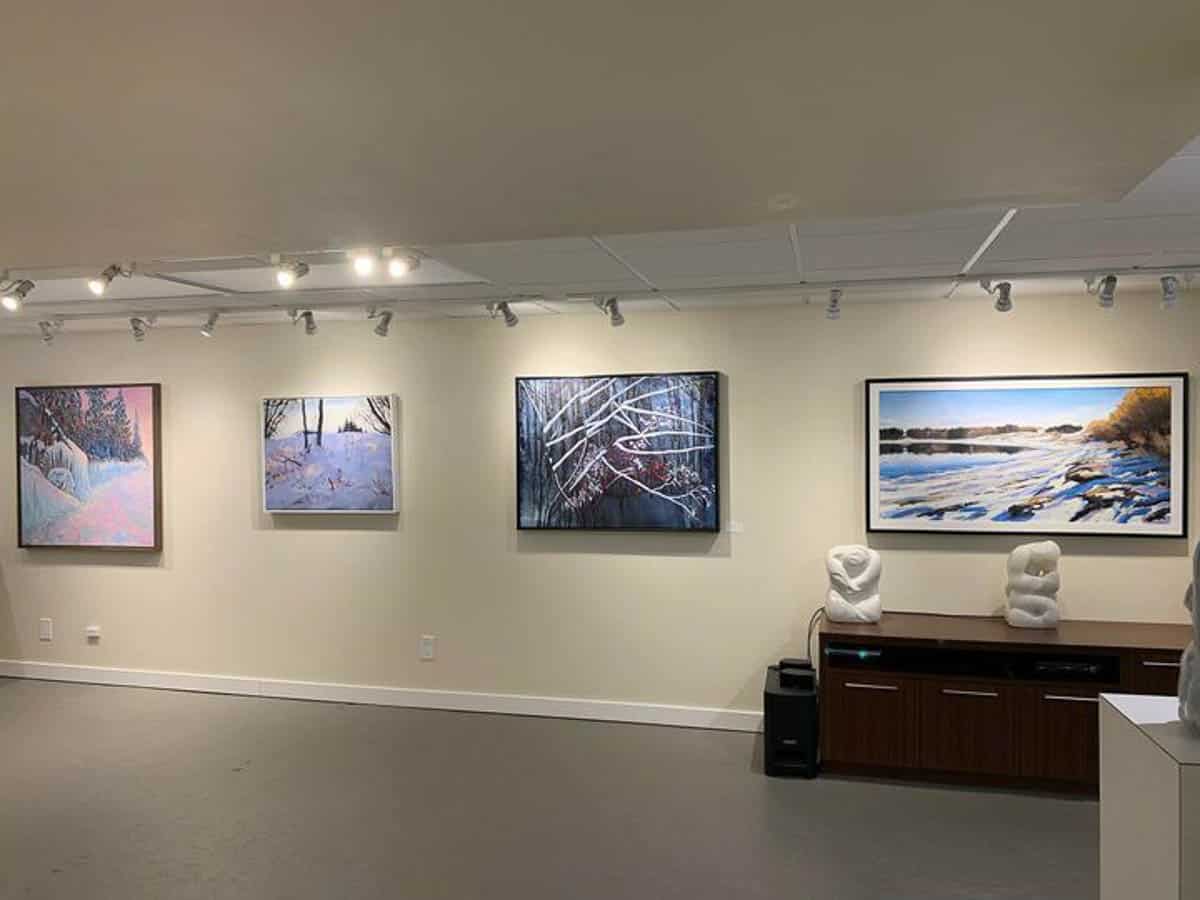 Woodlands Gallery
Location: 535 Academy Rd
Are you looking for contemporary fine art by Canadian artists? You're in the right place. Woodlands Gallery features both emerging and established artists from across Canada, all with the aim of connecting people to local artists. Whether a first-time art buyer or a seasoned collector, you're sure to find a piece that calls to you. Chat with the extremely helpful staff at Woodlands Gallery to check out your interests and intentions, and they'll be sure to find the perfect piece for you.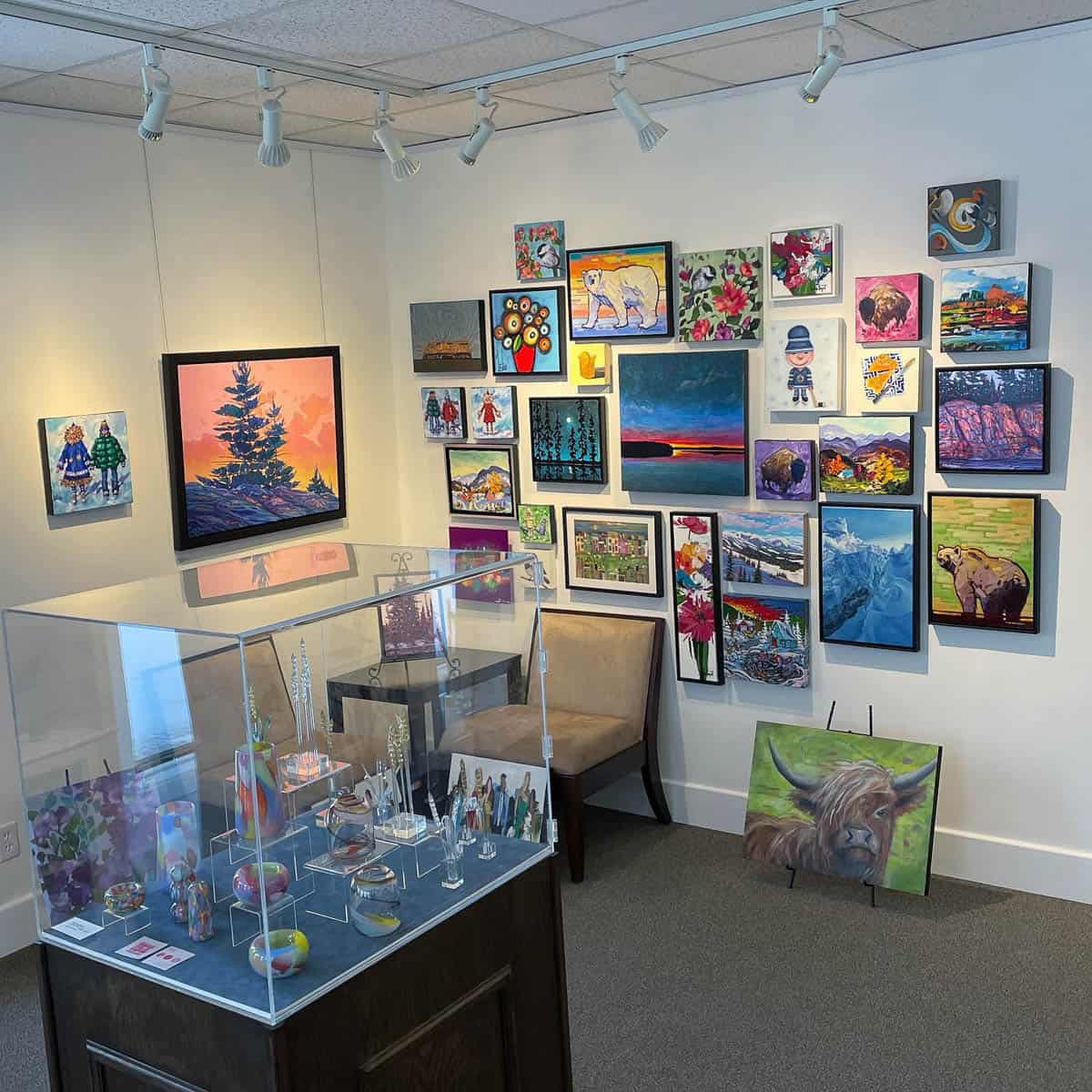 Loch Gallery
Location: 306 St Mary's Rd
This family-run art gallery in Winnipeg has been open since 1972, so you know you're dealing with experts in the art world. Focusing on Canadian and European artists, both contemporary and historic, Loch Gallery has a wide range of paintings and sculptures for sale. With galleries in Toronto and Calgary as well, the Loch family has helped many people establish priceless collections that are sure to be passed down from generation to generation. If you're after one-of-a-kind, curated fine art, head to Loch Gallery.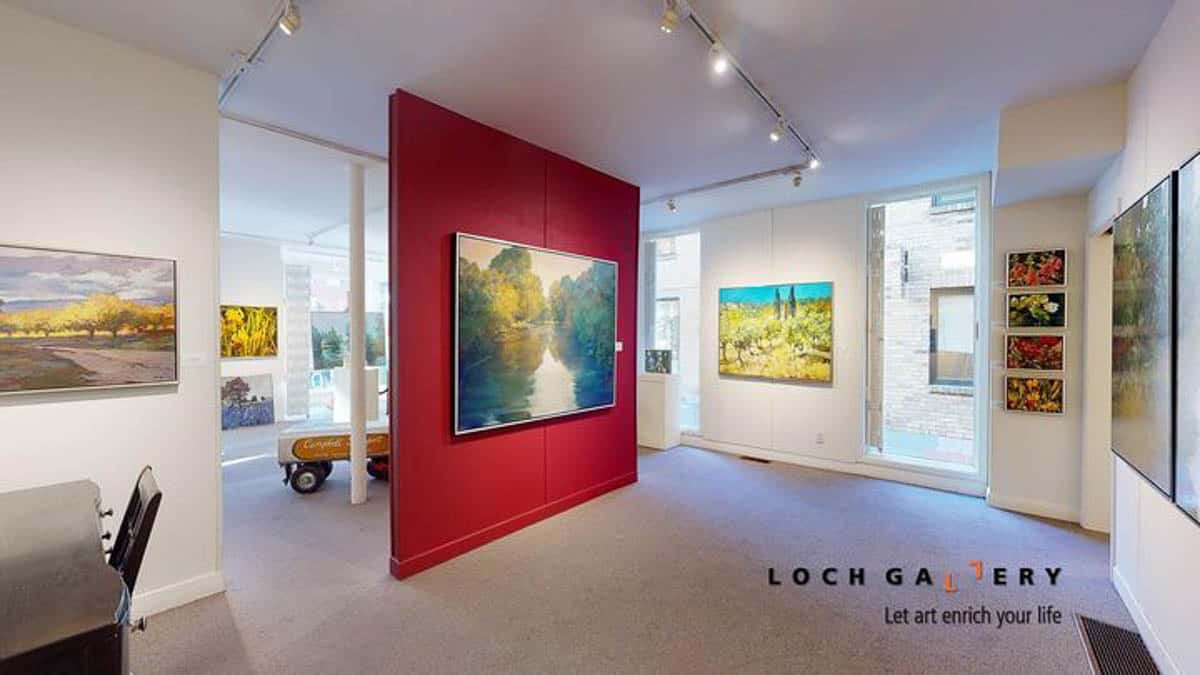 Rubia Darya Gallery
Location: 132 James Ave #102
The Rubia Darya Gallery stands out on this list because it doesn't sell paintings or what you'd find in many of these other art galleries in Winnipeg, but we wanted to include it just the same. Located in the heart of the Exchange District, the shop sells handwoven rugs and textiles, some of which are vintage.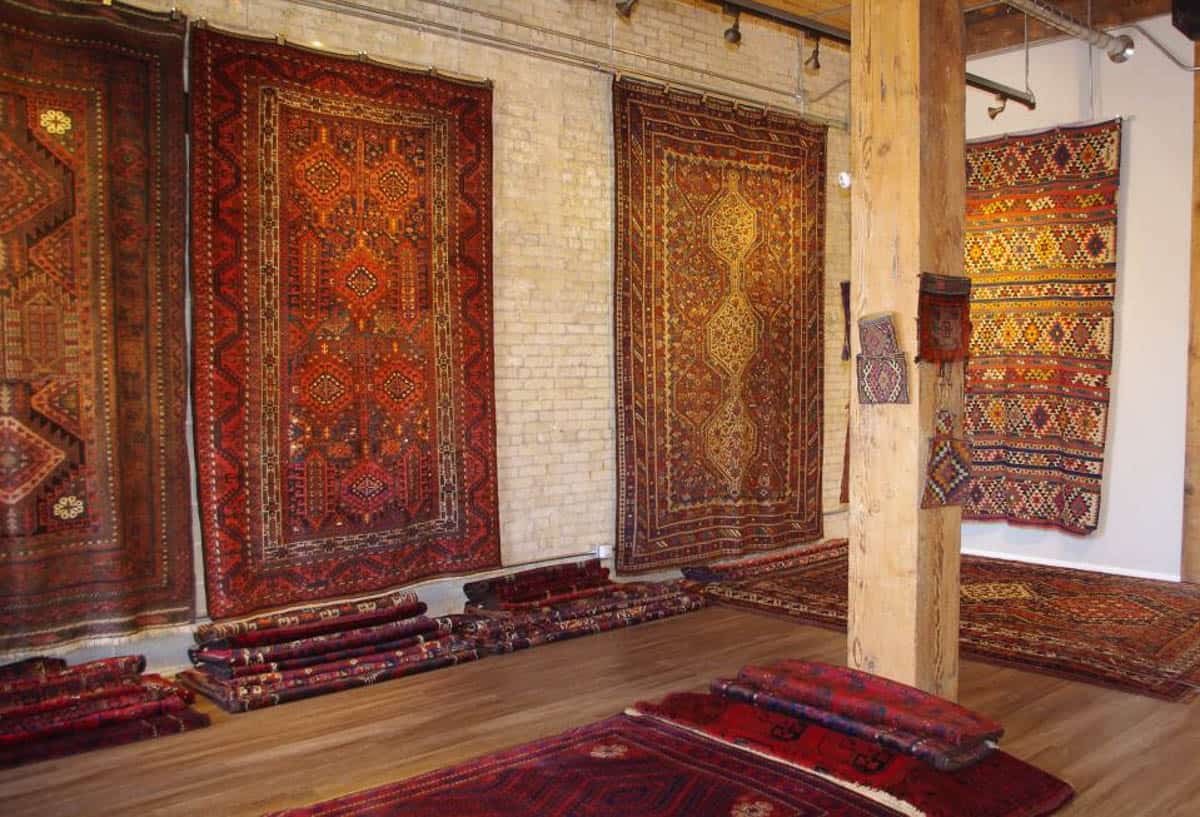 Coming from Central and West Asia and individually handcrafted by women from different tribal groups, every single piece has a story to tell, and we think that qualifies it as art! If you're after something truly unique and undeniably exquisite, visit the Rubia Darya Gallery.
Warehouse Artworks
Location: 222 McDermot Ave
Established in 1979, Warehouse Artworks has long been supplying Winnipeg with custom framing, fine art posters, and various styles and mediums over their 40+ years in business. Family-owned and operated, the gallery showcases artists from near and far, including works in acrylic, oil, porcelain, dye on silk, and photography.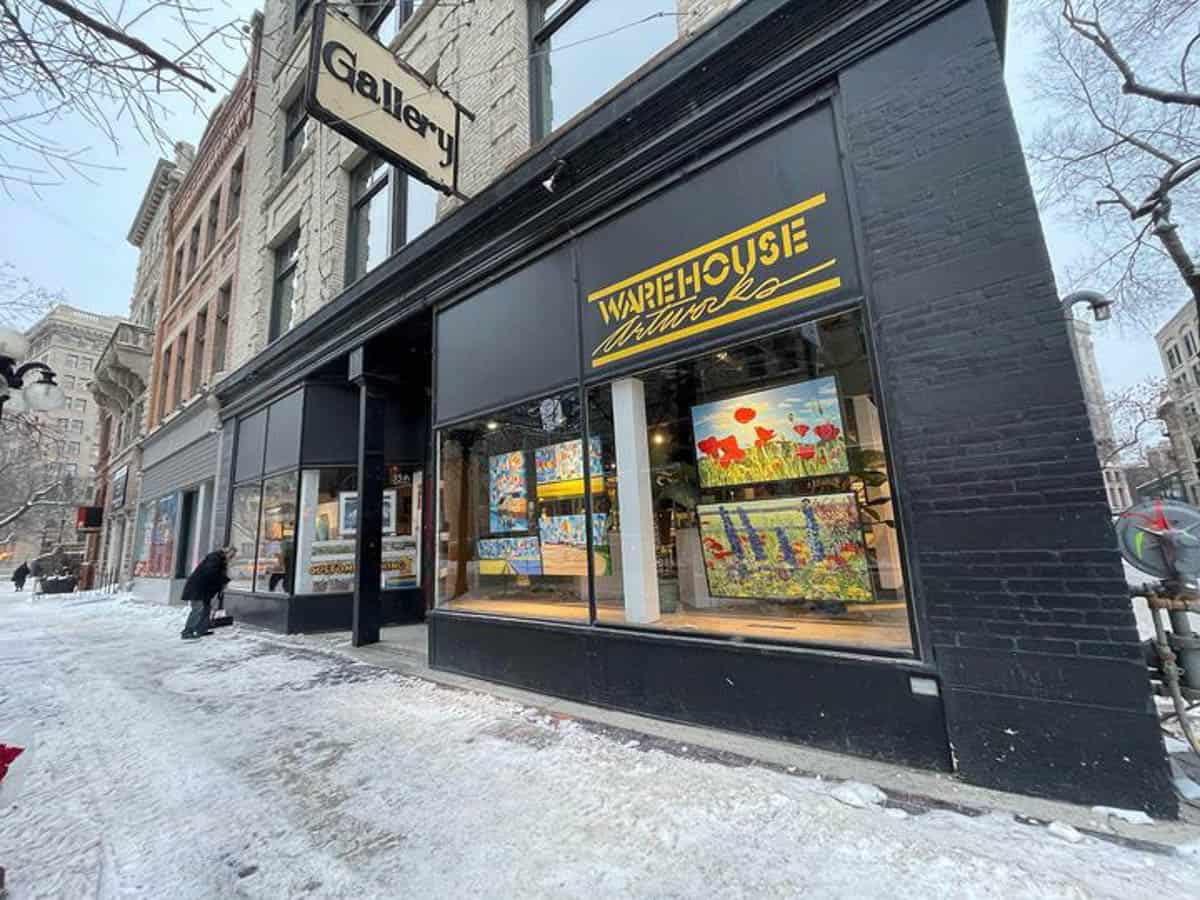 Located in a beautiful building in the Exchange District, you can truly feel the history here as you walk into the gallery. Warehouse Artworks are part of First Fridays, a must-do for any art lover in Winnipeg; numerous art galleries, shops, and other art-focused businesses are open to the public on the first Friday evening of every month in the Exchange District.
Cre8ery Gallery and Studio
Location: 125 Adelaide St
"Creative space for creative people." That's how Cre8ery Gallery defines itself, and a visit here brings exposure to a variety of art styles, mediums, and genres. View artwork by well-established artists alongside those just breaking into the art world, which means there's always something new and exciting to find. Found in the vibrant Exchange District, Cre8ery is another gallery that opens its doors for First Fridays, where you can chat with many artists whose work is on display.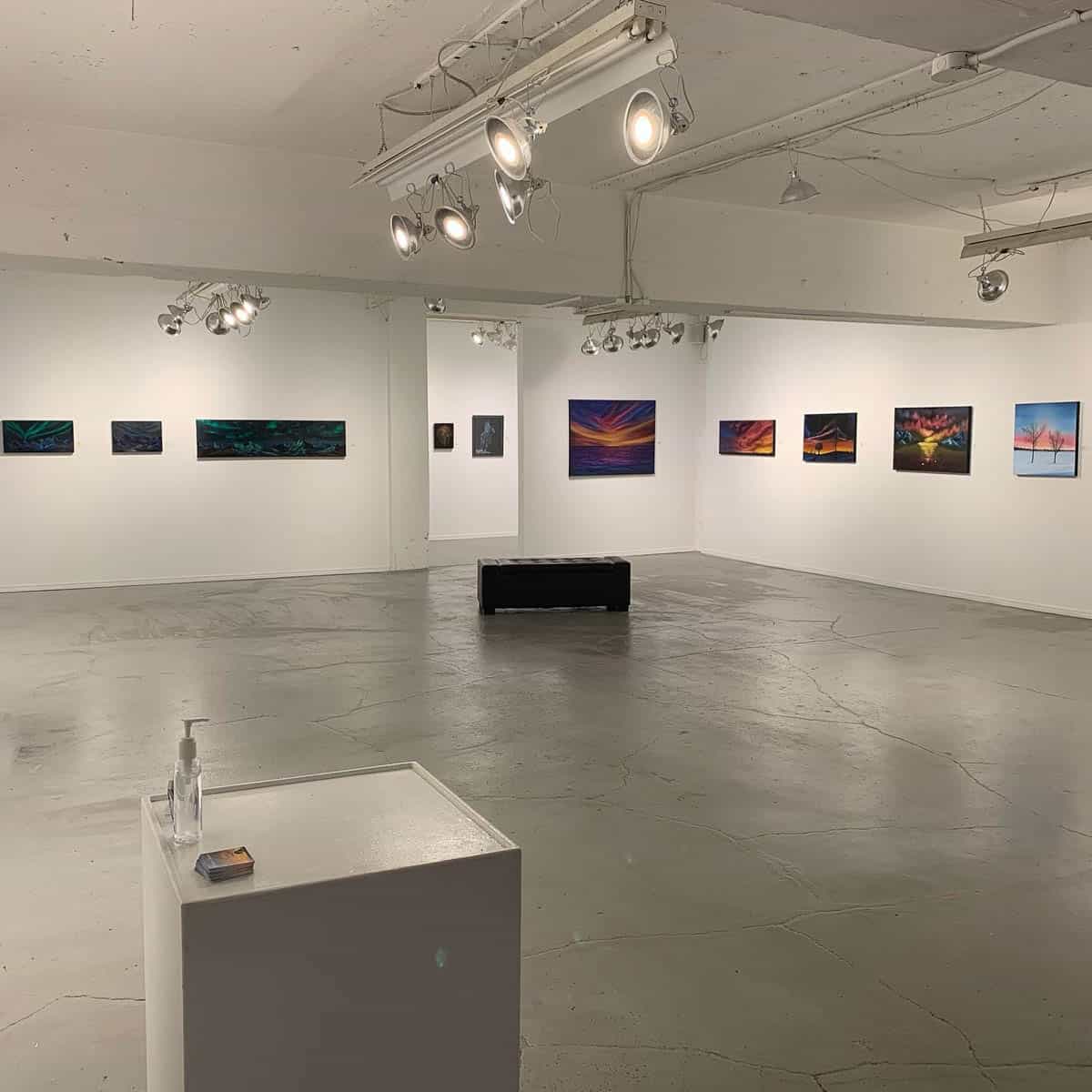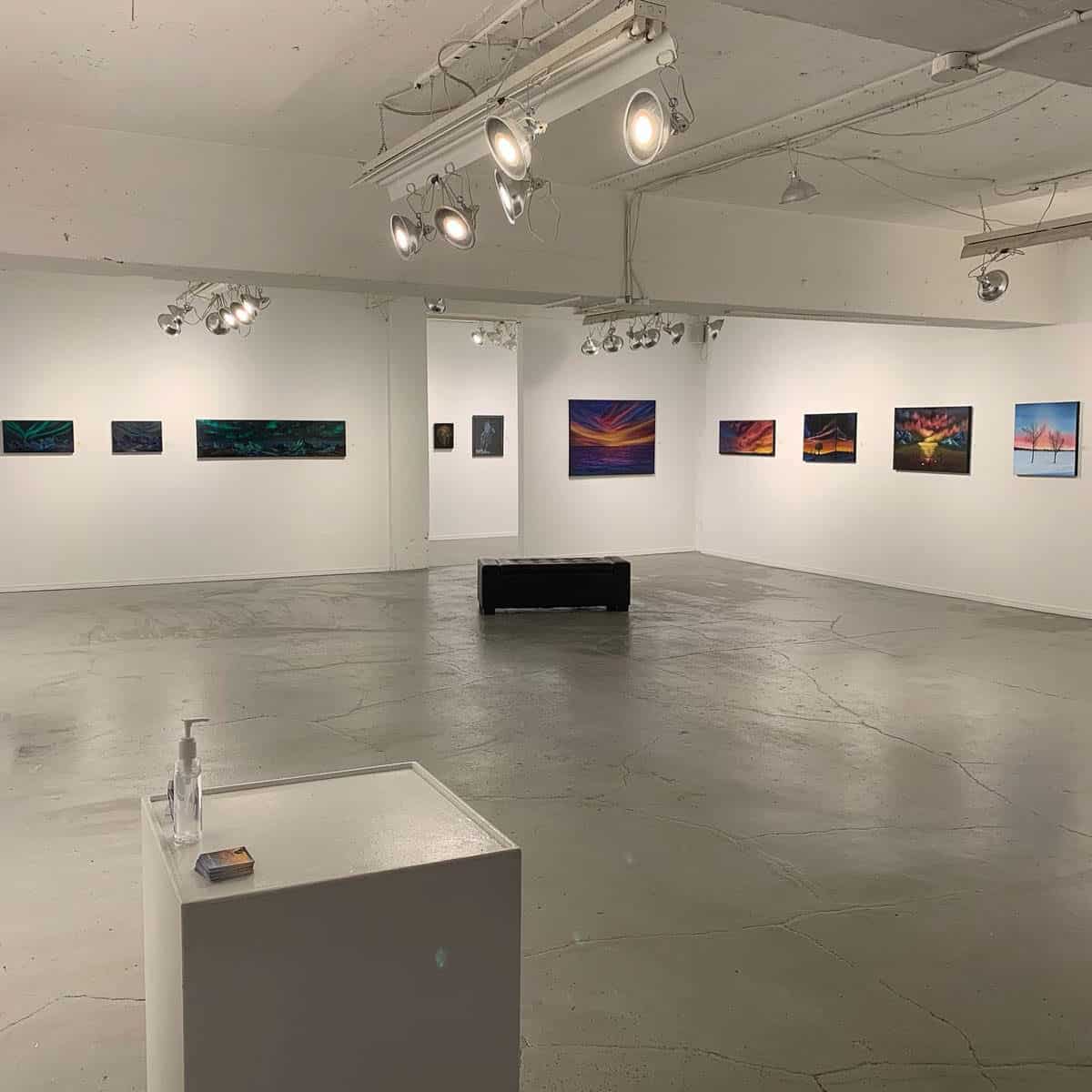 Gallery Lacosse
Location: 169 Lilac St
Make your way to Corydon Village to find this small shop. Gallery Lacosse is known for their custom framing and art preservation, but there is an excellent selection of original art for sale, too. With a focus on artists from Winnipeg and around Manitoba, you'll find a mix of styles here, including paintings, sculptures, photography, pottery, jewellery, and more. Representing some of the most exciting artists in the city, they regularly change their displays so that every time you visit can feel brand new.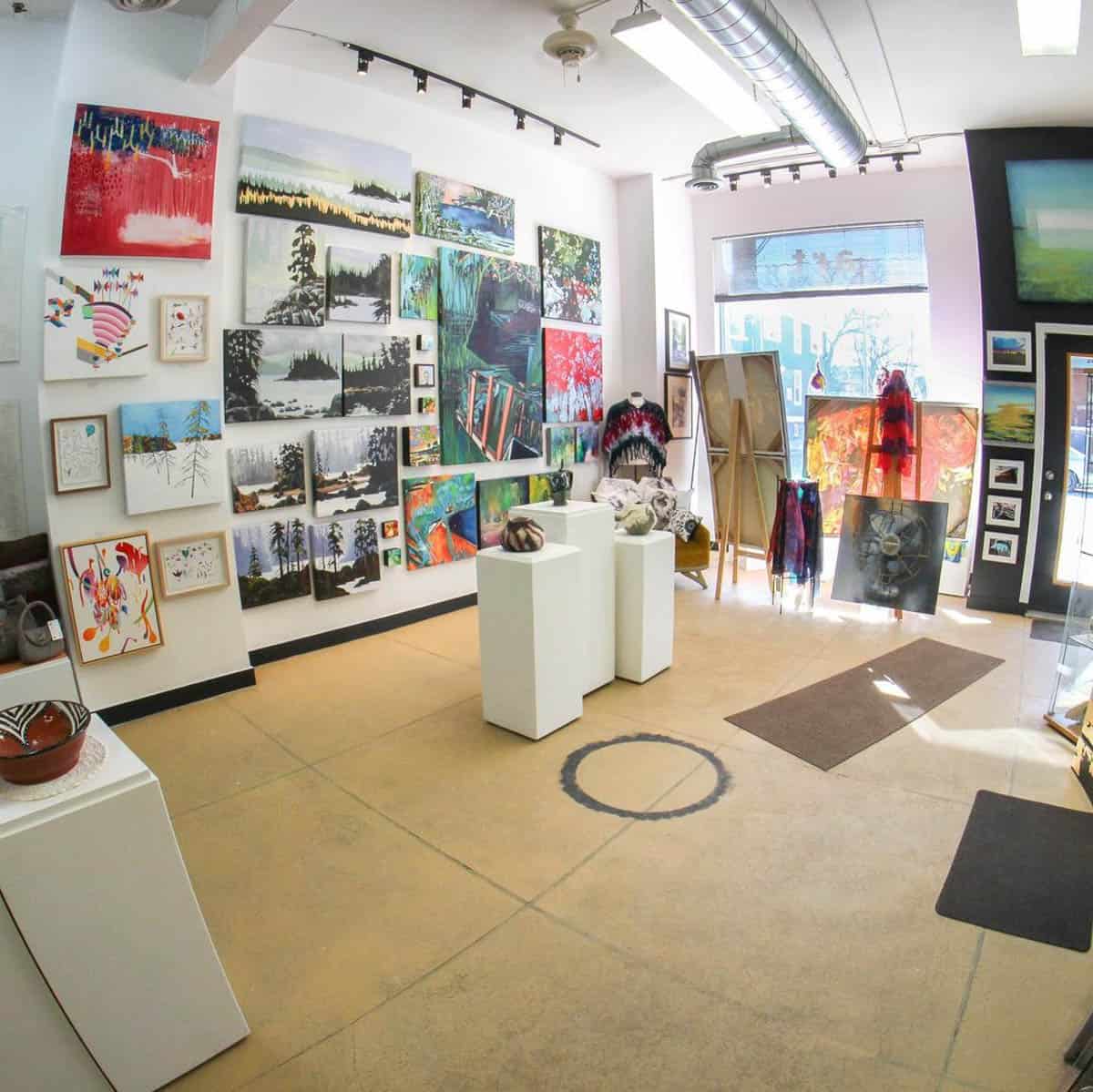 Mayberry Fine Art
Locations: 212 McDermot Avenue, Unit 138 – 2025 Corydon Avenue
With over 50 years in the business, Mayberry Fine Art is well-established when it comes to art galleries in Winnipeg. With two locations in Winnipeg (and another in Toronto), the galleries specialize in art by the Canadian Group of Seven, post-war Canadian artists, and the top contemporary artists in the country.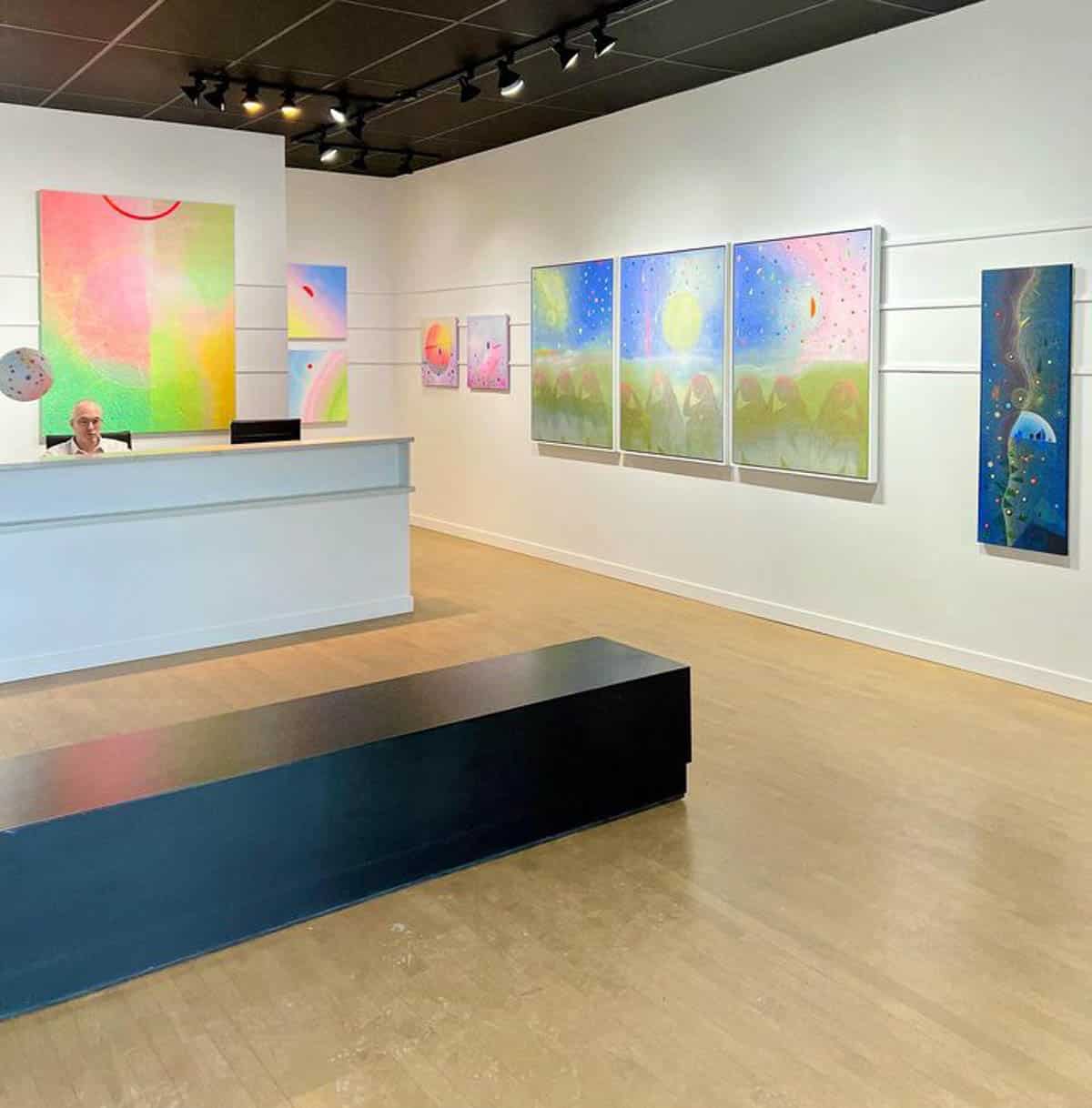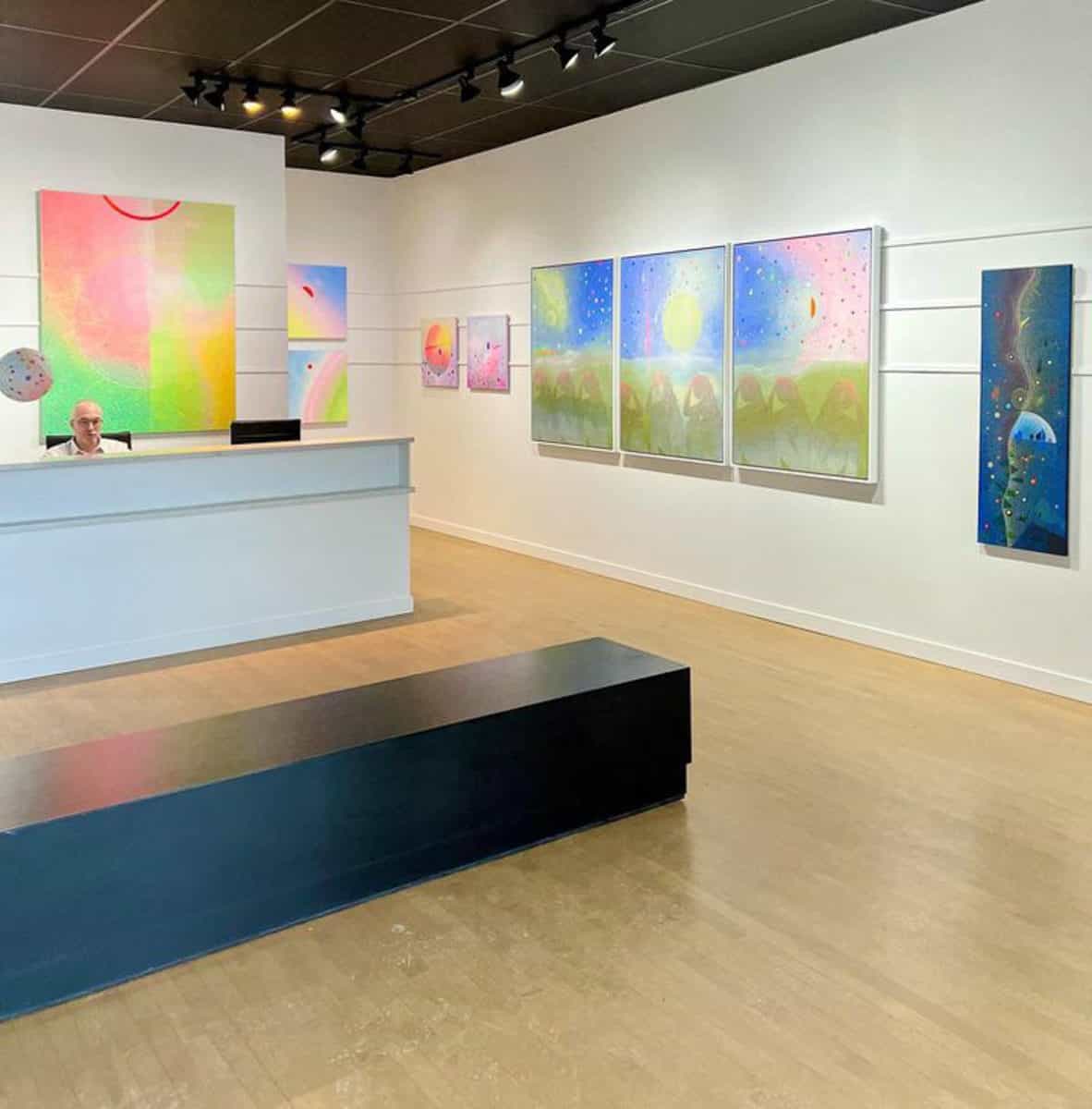 Not sure where to start, but interested in purchasing your own masterpiece? They offer art consulting, appraisals, framing, shipping, and so much more. Make sure to swing by to catch one of the eye-catching exhibitions at Mayberry Fine Art.
C2 Centre for Craft
Location: 329 Cumberland Ave #1
Dedicated to presenting the best of contemporary and traditional crafts in Manitoba, the C2 Centre for Craft is full of handcrafted items that range from beadwork to basketry to quillwork and so much more. Explore the exhibition gallery, shop, library, and museum collection within a gorgeous historic building in the Exchange District. This small art gallery is well worth a few hours of your time and is always featuring an exciting exhibition for you to browse, especially if you are intrigued by the work of local Manitoba artists and makers.
Buhler Gallery
Location: Everett Atrium, 409 Tache Ave
Located inside St. Boniface Hospital, the Buhler Gallery is "a place of hope, healing, and contemplation for all who visit". As the arts are often connected to health and healing, the Buhler Gallery aims to be a place of solace as well as a spot where you can reflect and contemplate the art that adorns its walls. The art changes regularly throughout the year, but there is always a focus on local Manitoba artists as well as contemporary Canadian artists.
Looking for more things to do in Winnipeg? Here are some ideas: