Disclaimer: This page may contain affiliate links. Please review our full Terms and Conditions for more information and our Privacy Policy. Note that any pricing, operating hours, or other such information provided below may have changed since initial publication.
Compiled by the Road Trip Manitoba team
Last updated on April 17, 2023
As one of the most dynamic and multicultural cities in Canada, there's plenty to keep you busy in downtown Winnipeg. Whether you're looking to try the local cuisine, take in a bit of history, or attend a lively festival, Winnipeg's downtown is packed full of things to do. As locals, we're constantly on the search for fun things to do in our beloved hometown, so we fully expect this list to keep expanding!
Here are all of our favourite things to do in downtown Winnipeg.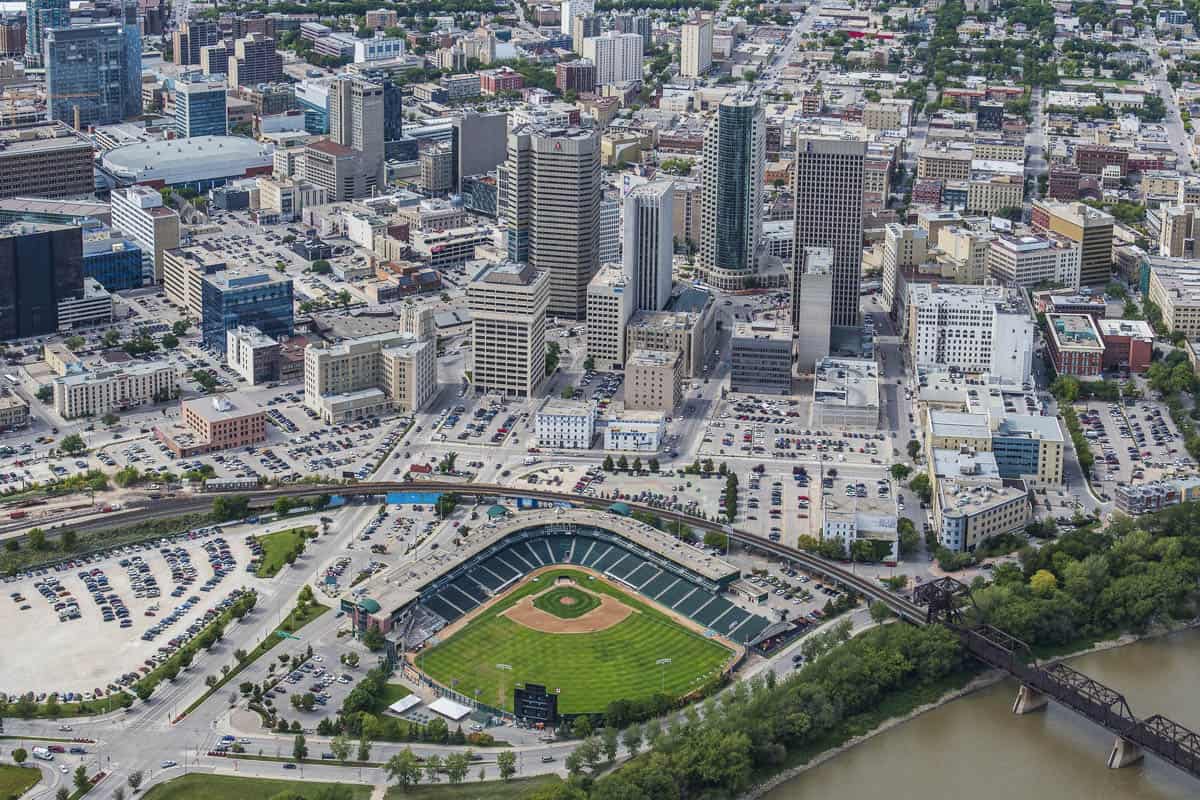 Land Acknowledgements
Winnipeg is located on Treaty No. 1 the original lands and waters of Anishinaabe, Ininiwak, Anishininiwak, Dakota, and Dene peoples, and on the homeland of the Métis Nation.
The Best Things to Do in Downtown Winnipeg
Explore the Exchange District
The Exchange District is known as Winnipeg's cultural and artistic core. This 20-square-block district has plenty of restaurants, some of Winnipeg's best hotels, tons of shops, and, best of all, it is totally walkable, with most destinations all within ten minutes of one another. Not sure where to start? There are a few walking tours of the Exchange District in the warmer weather, or you can try a self-guided audio tour on your own. We've also included some of our favourite restaurants and shops in the Exchange District and downtown Winnipeg area below.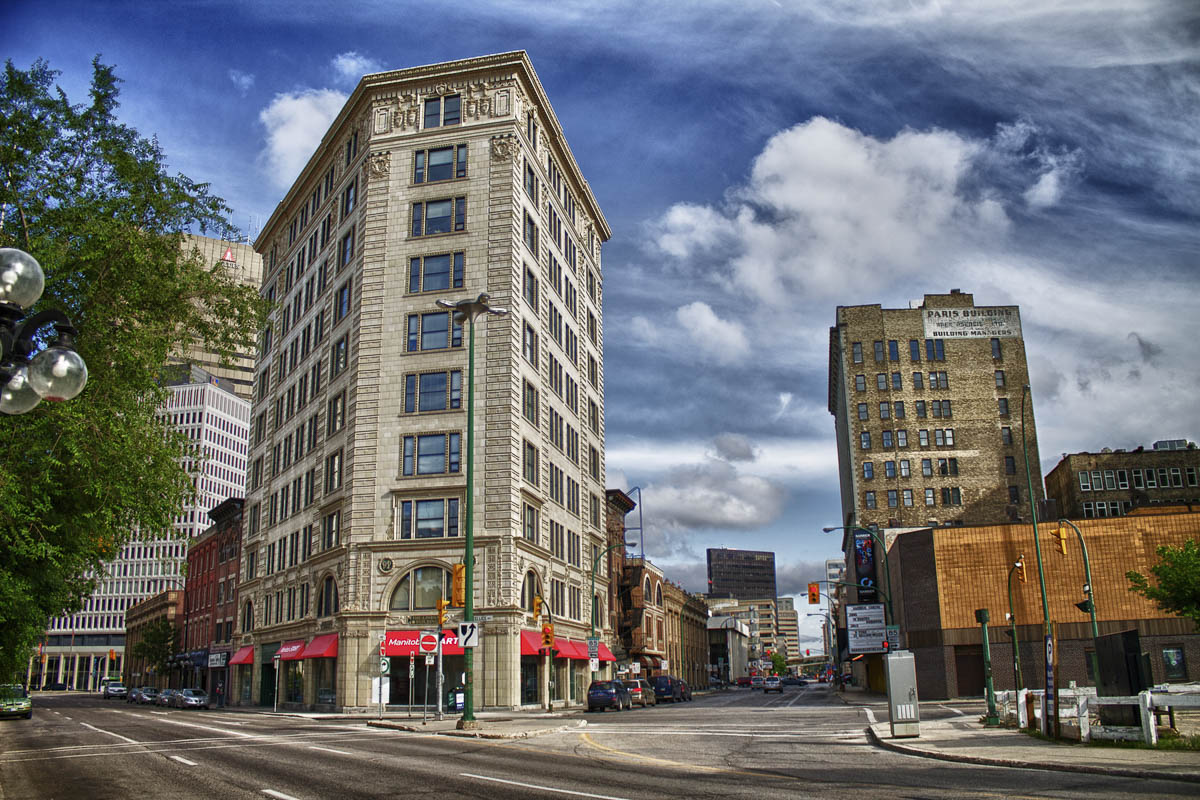 And while the rest of downtown Winnipeg may have a lot of tall office buildings, in the Exchange District you'll find a lot of historical buildings, ones with the original facades and even signage. In fact, a lot of movies have been filmed in downtown Winnipeg because it can so easily look as though you've stepped back in time!
Dine at some of Winnipeg's Best Restaurants
It's no secret that we think this city has some of the best restaurants in Canada (check out our list of the best restaurants in Winnipeg). Thankfully, a lot of them are right downtown! There's an incredibly diverse range of restaurants in downtown Winnipeg, no matter if you're looking for breakfast, lunch, dinner, or anything in between. Some of our favourites in the downtown area for breakfast and lunch include Honu Poke, Modern Electric Lunch, Clementine, King + Bannatyne, Kum Koon Garden, OEB Breakfast, and Les Saj.
For dinner, try Hy's Steakhouse, Deer + Almond, King's Head Pub, Nonsuch Brewing, James Avenue Pumphouse, Cordova Tapas + Wine, Oval Room Brasserie, Cibo Waterfront Cafe, and Peasant Cookery.
There's also Hargrave Street Market as well as the Forks, which both have quite a few food vendors to choose from. More on both of those spots below!
Go Out on the Town
Calling all night owls! If you're up for a good night out, downtown Winnipeg has plenty of options for you. There are lots of bars, breweries, clubs, and pubs in the downtown area, so no matter what you're looking for, there's bound to be a place to suit your fancy.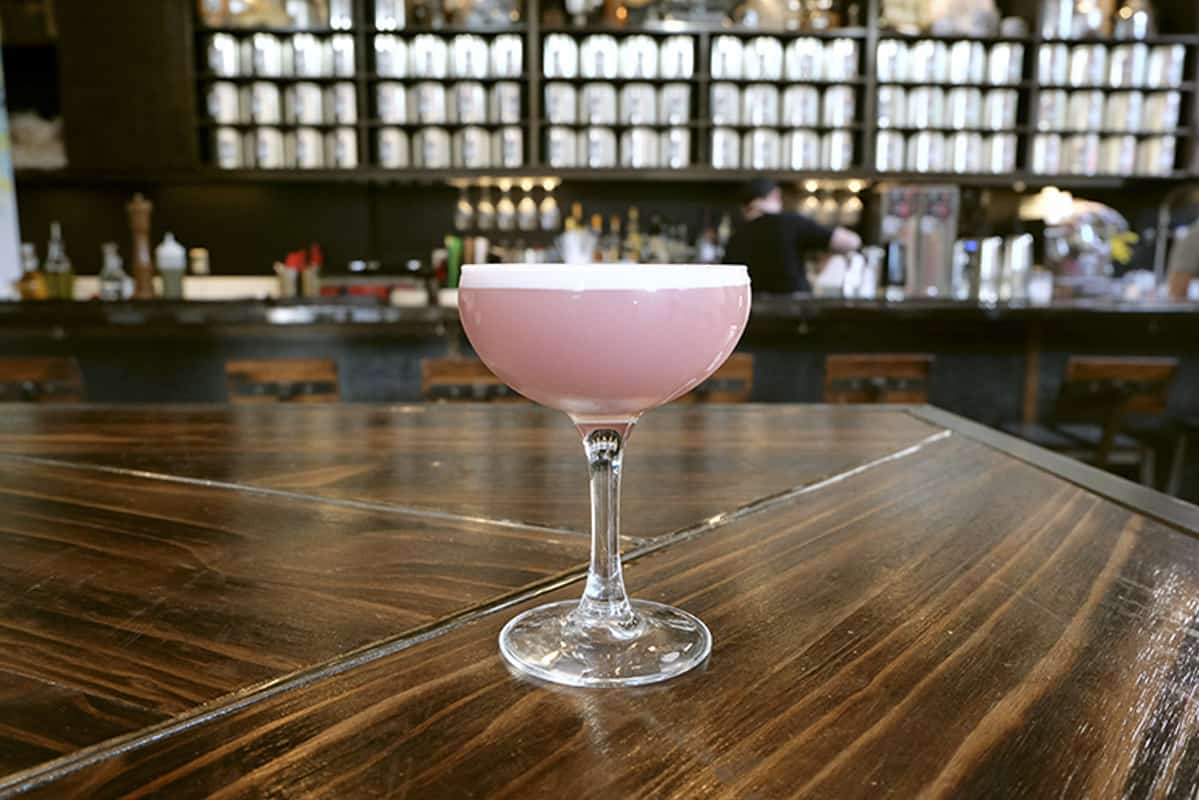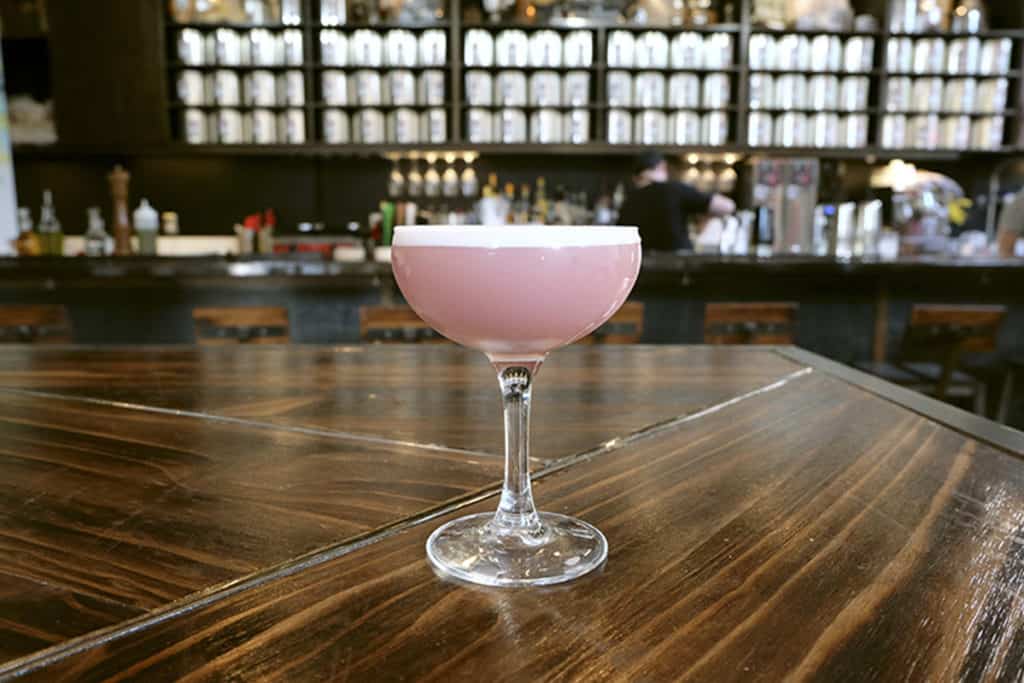 Some of our favourite downtown spots for an evening drink include Nonsuch Brewing Co (one of our top choices for breweries in Winnipeg), Amsterdam Tea Room, Across the Board Game Café, Yellow Dog Tavern, Times Change(d) High and Lonesome Club, Patent 5 Distillery and Tasting Room, Rosé Coffee and Wine, Thomas Hinds Sampling Room, and Hargrave Street Market. Earls on Main Street, Browns Social House on Portage Avenue, and the Tavern United Downtown are all very popular as well. Make sure to check out our list of the best bars in Winnipeg for more.
Enjoy one of Many Winnipeg Festivals
While Winnipeg is home to two of the most famous festivals in Western Canada – the Winnipeg Folk Festival as well as Festival du Voyageur – some of the best festivals in Winnipeg come alive in the heart of downtown every spring and summer!
The Winnipeg Comedy Festival (May 2-7, 2023) is an annual event held at the Burton Cummings Theatre (more on the "Burt" below). If you're into live comedy, this festival is for you.
The Manito Ahbee Festival (May 18-22, 2023)is an amazing festival held in Winnipeg every year, and one of our top Indigenous experiences in Manitoba. This year's Manito Ahbee Pow Wow is held at the Red River Exhibition Park, which isn't too far from downtown Winnipeg!
The Winnipeg International Jazz Festival (June 14-24, 2023) always has an incredible lineup of musicians from an array of jazz genres. Keep an eye (or an ear) out for both indoor and outdoor concerts; Old Market Square is often a good place to be during this festival!
There's the Winnipeg Fringe Theatre Festival (July 19-30, 2023), where you can take in some of the province's best plays, theatre, street performers, musicians, and so much more.
Check out Folklorama (August 6-19, 2023), where you can travel the world without a passport! The largest multicultural festival of its kind in the world, experience a variety of cultures through dance, music, food, and so much more.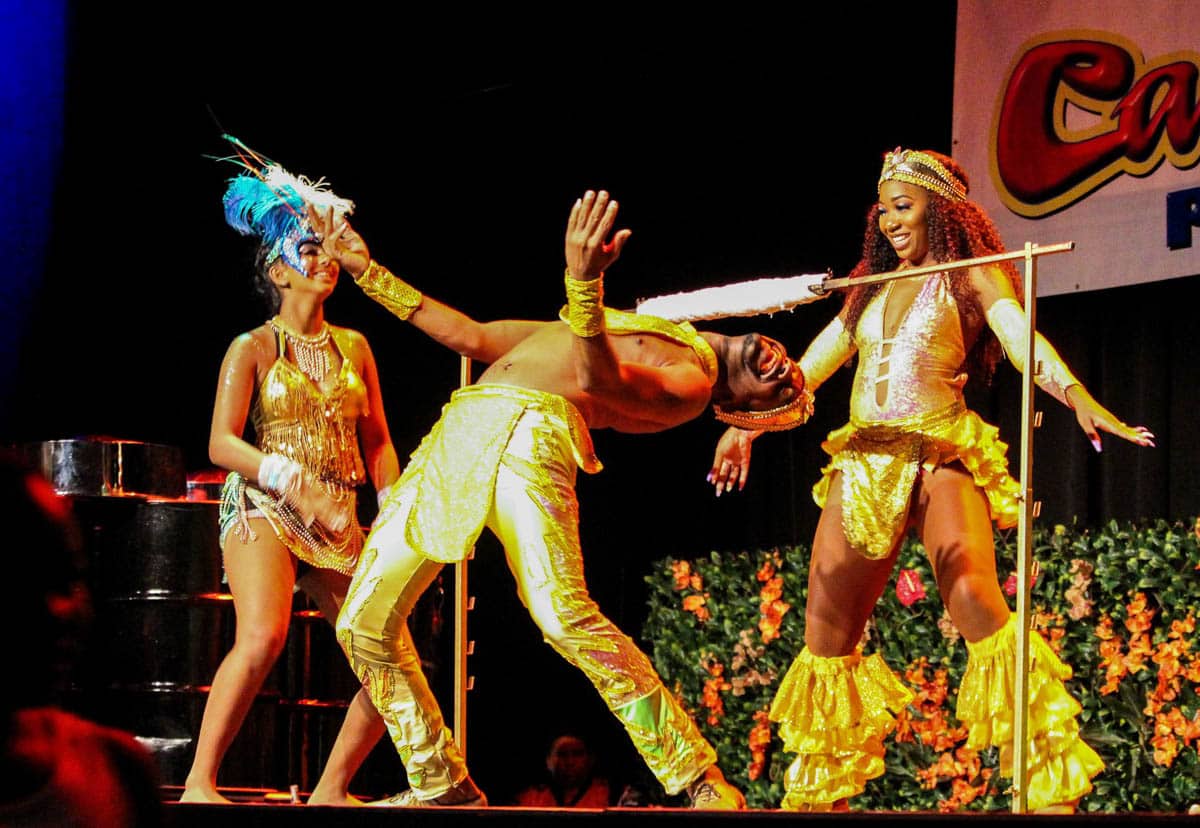 Nuit Blanche (September 23, 2023) is one night only, but it packs a real punch! This free festival explores contemporary art and culture through a series of events, exhibits, performers, and more, most of which are found right on the streets of downtown Winnipeg.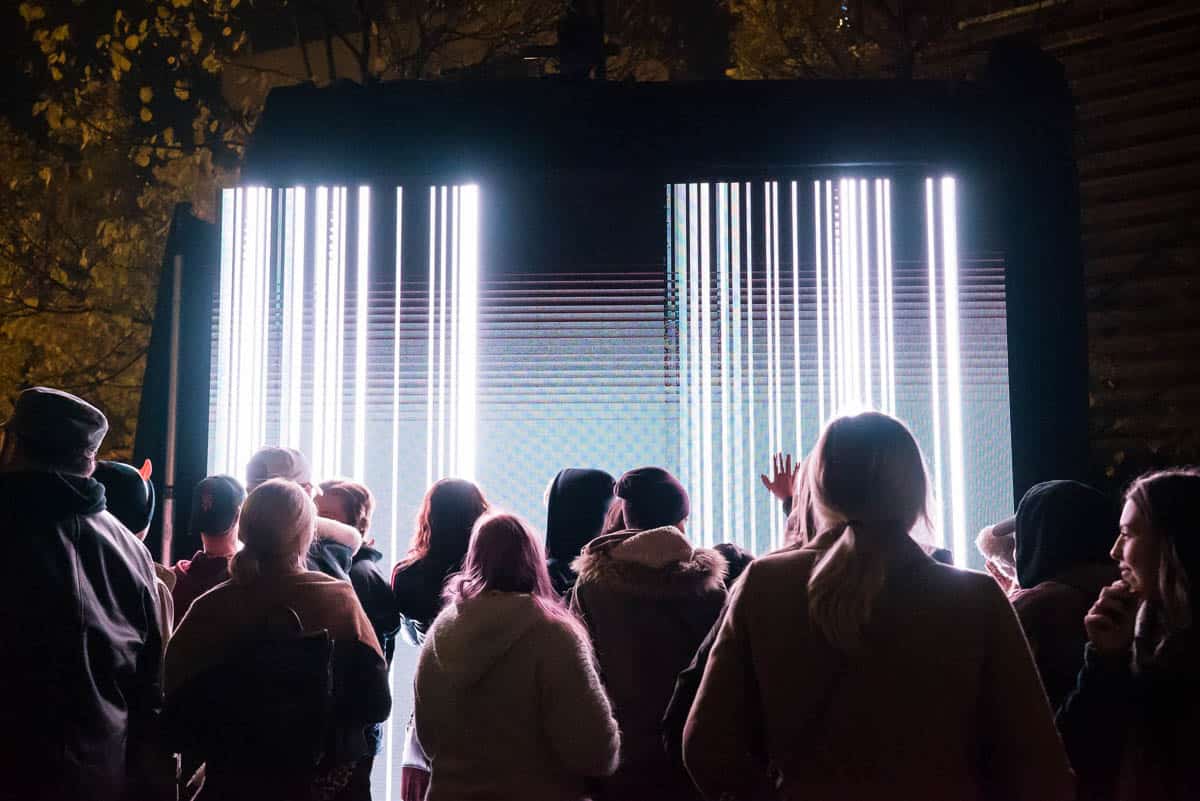 Visit the Manitoba Museum
The Manitoba Museum is a natural history museum and is a great place to learn more about the province's landscape, animals, people, and industries; we included it as one of our top museums in Winnipeg. Wander through the large exhibitions to discover how beautiful and diverse this prairie province is; explore the Earth History Gallery, the Arctic and Subarctic Gallery, and the Parklands Gallery to see the diversity of the wildlife and plants in Manitoba over the past 90 million years. And most people agree that seeing the lifesize Nonsuch ship is a highlight of visiting the museum!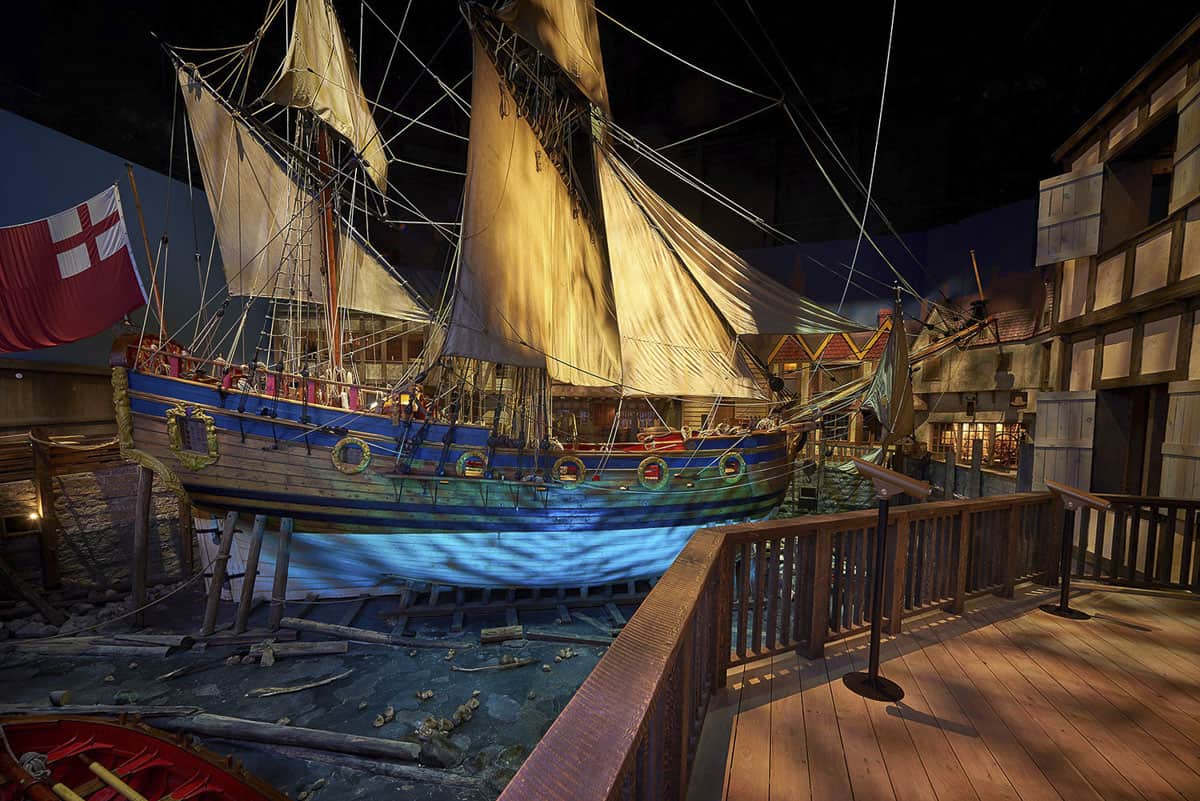 Plan for quite a bit of time at the Manitoba Museum, as it is also home to the Science Gallery (fantastic for kids) as well as the Planetarium.
Visit the Forks
Whenever someone visits Winnipeg for the first time, we recommend heading to The Forks. This popular marketplace has been a meeting place for thousands of years, as it is where the two main rivers in Winnipeg – the Red River and the Assiniboine River – converge.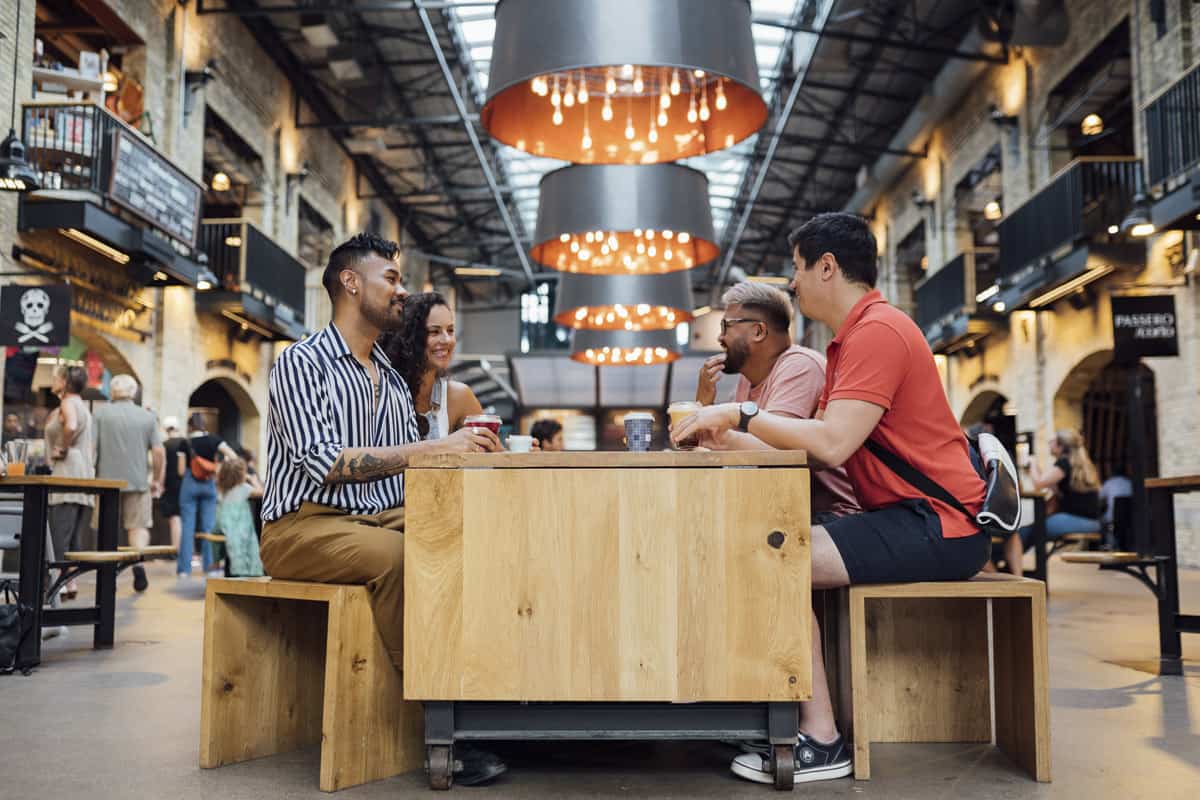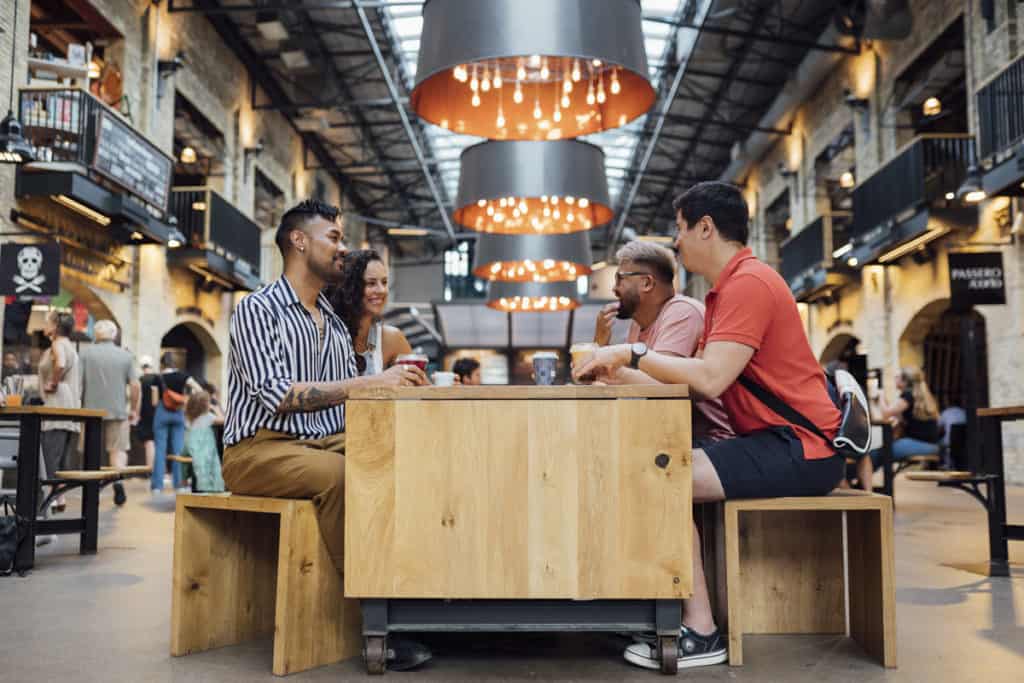 Today, you'll find an indoor marketplace that's home to multiple food vendors, shops selling local goods, a viewing platform, and a massive communal space called The Common, where you can eat, drink, and enjoy the lively atmosphere (we recommend Passero for fine dining or Bindy's Caribbean Delights for a quicker meal). There is also a lot to do around the Forks, such as the Children's Museum, the Oodena Celebration Circle, sculptures, walking trails, and more.
In summer, enjoy sitting outside with a drink or a meal, and don't forget to check out the walking path along the river as well as a boat tour. In winter, the Forks is a great place for ice skating in Winnipeg, as it offers great access to the Nestaweya River Trail (one of our top things to do in Manitoba).
Visit the Canadian Museum for Human Rights
The only museum in the world dedicated solely to human rights, the Canadian Museum for Human Rights is a must-see when you're in Winnipeg. With multiple floors filled with eye-opening exhibits, the museum is also home to absolutely incredible architecture both inside and out. There's also an indoor viewing platform that lends itself to stunning views over downtown Winnipeg. Also make sure to check out the gift shop, where you'll find lots of items made by local artists.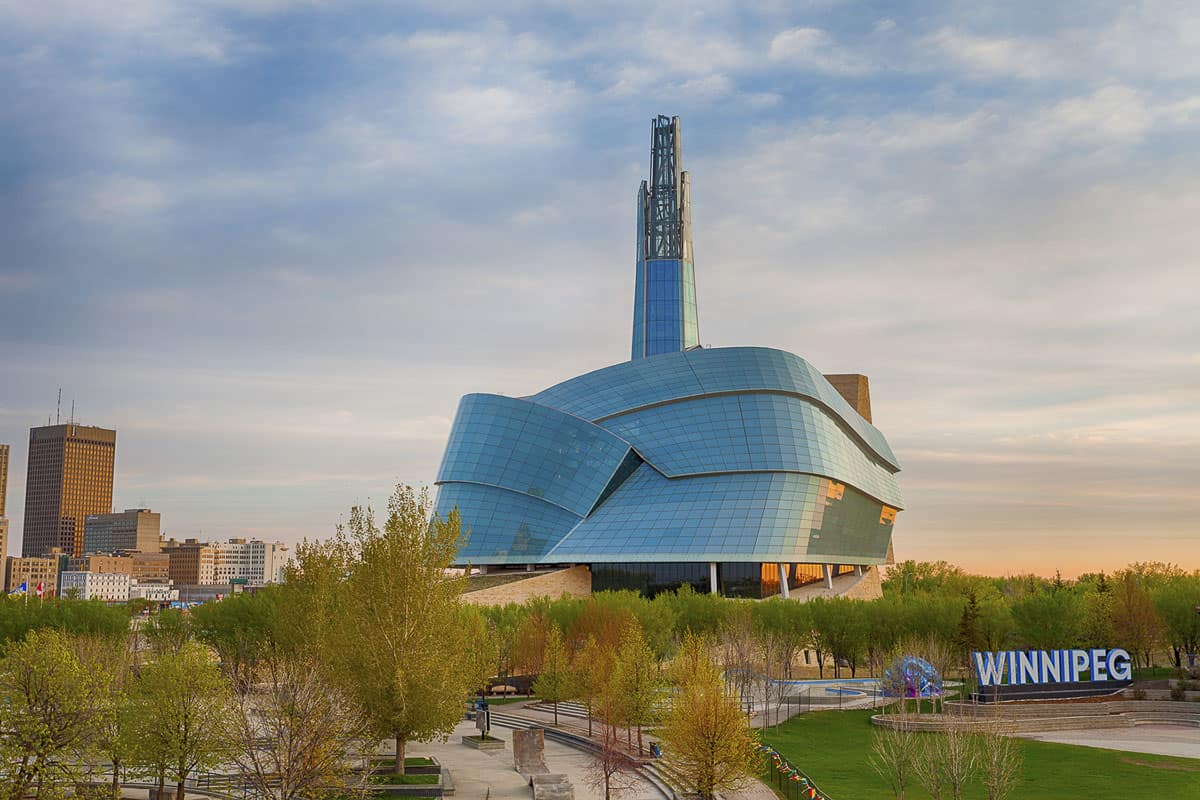 Get Cultural at the Centennial Concert Hall
The Centennial Concert Hall regularly hosts a variety of amazing events and shows, including the Winnipeg Symphony Orchestra, the Manitoba Opera, and the Royal Winnipeg Ballet. You can also expect musical theatre, dance shows, concerts, comedy, and just about every kind of show you can imagine. No matter when you're trying to find an event, there's sure to be something that interests you going on at the concert hall.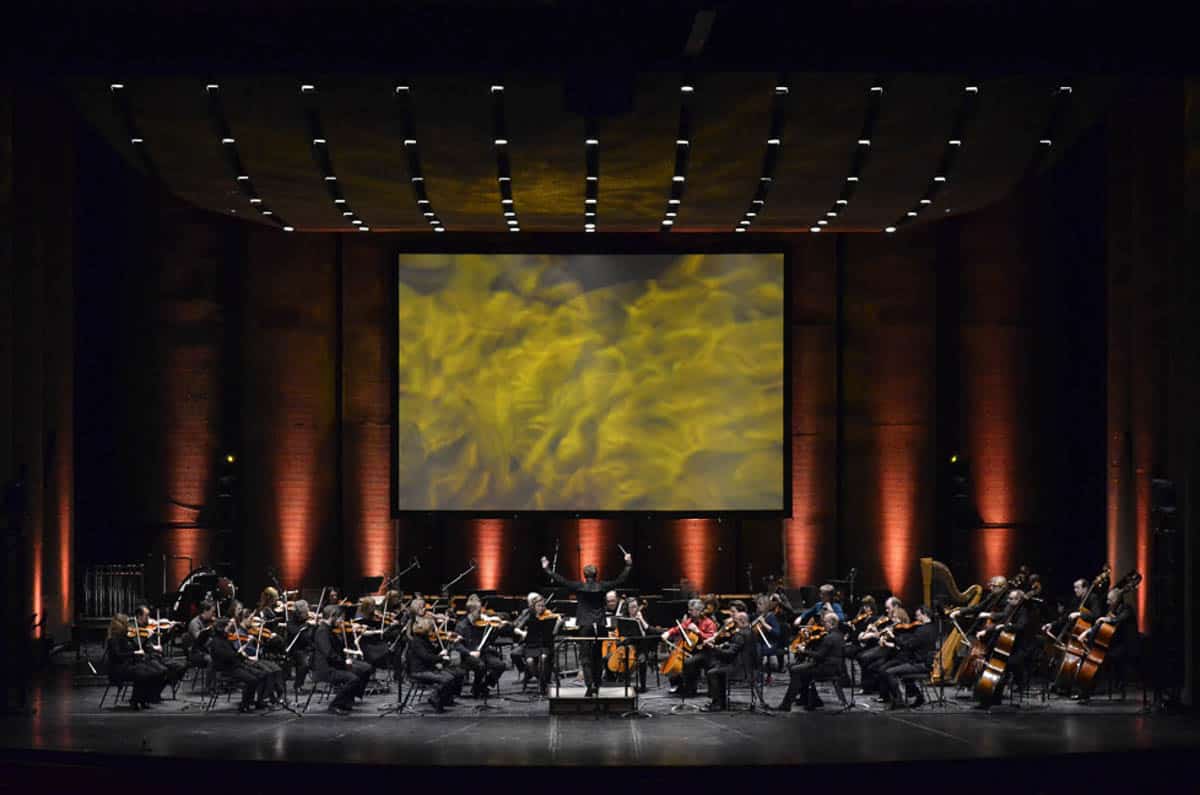 As the interior of the building itself is gorgeous, there are also often markets held in the lobby and hallways of the Centennial Concert Hall, including one of the city's best, Lucky Girl.
Explore Chinatown
Officially formed in 1909, Winnipeg's Chinatown is small but mighty. Head here for both shopping and eating, especially if you are interested in Cantonese, Szechwan, Huaiyang, or Shandong cuisines. There are many small shops selling teas, spices, and herbal medicines, as well as the occasional street market to attend. Dim sum in Winnipeg is famous, as there are so many delicious restaurants in Chinatown; we always head to Kum Koon Garden, but there are plenty of other restaurants – serving dim sum or otherwise – to choose from!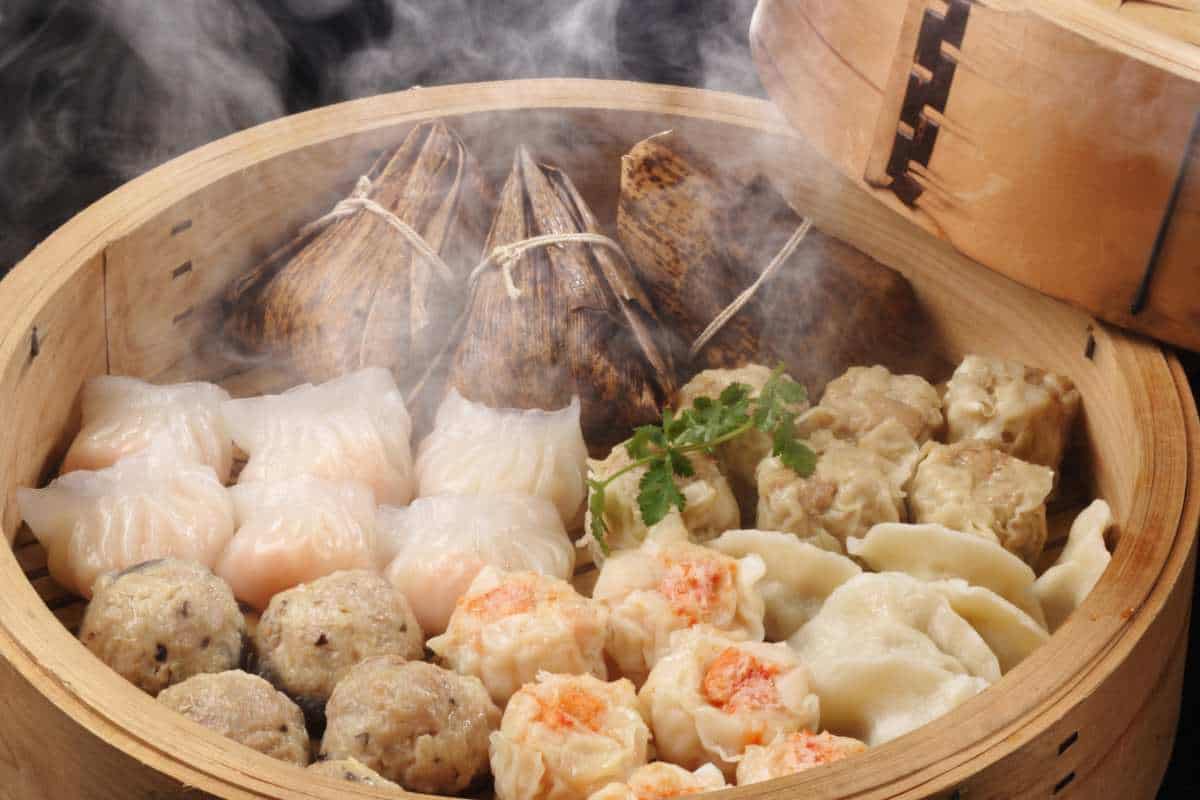 Shop for Local Goods
We love supporting local, and thankfully there are a lot of downtown businesses in Winnipeg to visit! While there are indeed a couple of shopping malls in downtown Winnipeg (namely, Portage Place and the underground Winnipeg Square, which is mostly frequented by office workers on their breaks – see our article on Winnipeg malls for more details), we always try to support small businesses in Winnipeg.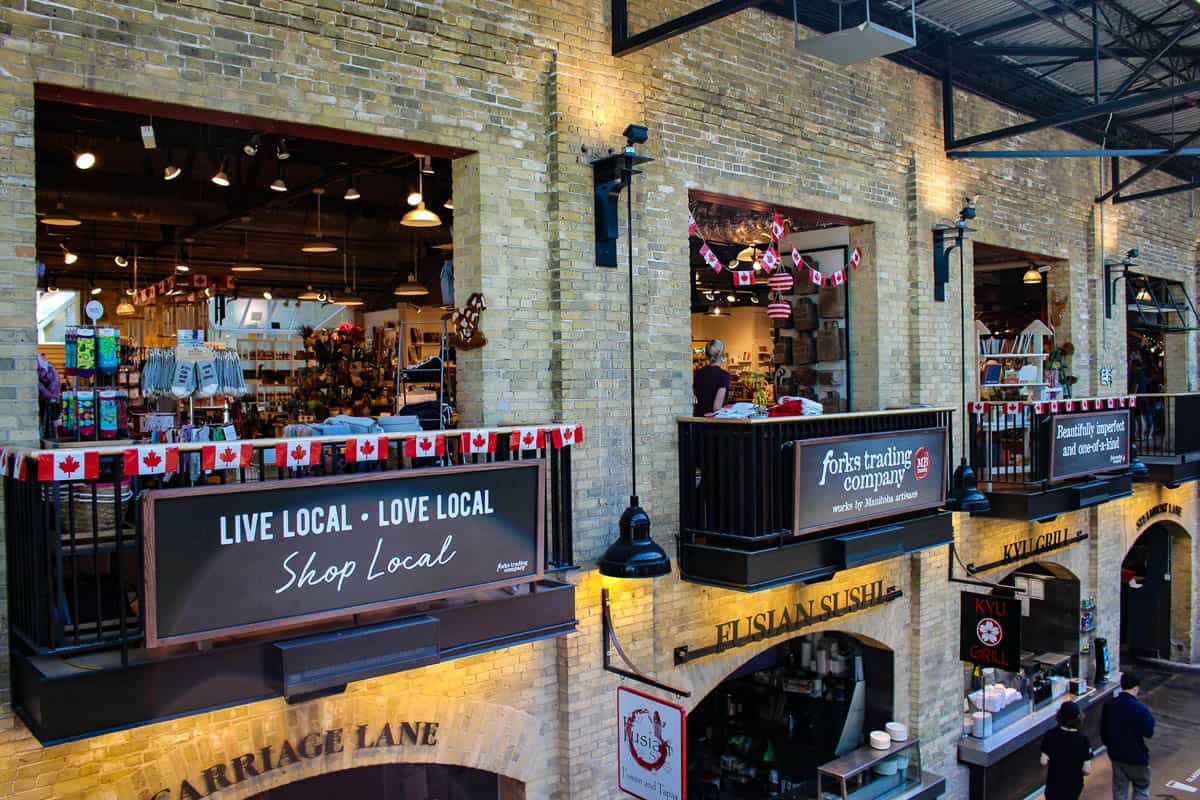 Some shopping highlights in downtown Winnipeg include Hilary Druxman Design (jewellery), 290 McDermot (check out the 4th floor for local makers), Boutique Anya (women's clothing), Denatured Lab (custom perfumes and fragrances), Into the Music (records and music), and so much more. There are also a lot of Winnipeg art galleries in the downtown area that sell local art, and the Forks is a fabulous place to shop for locally-made items, too.
Downtown Winnipeg Biz is a great resource for all things downtown Winnipeg, including where to eat and shop; we love its list of BIPOC-owned businesses in the downtown area.
Enjoy First Fridays
First Fridays are a must-do for any art or culture lover in Winnipeg. On the first Friday of every month, numerous art galleries, shops, and other art-focused businesses are open to the public in the Exchange District. With most places staying open late, the event is free, so you can happily wander from spot to spot to soak up as much art and culture as possible. With a strong focus on emerging local artists, it's a great chance to speak to those in the community and find out about the up-and-coming artists to watch.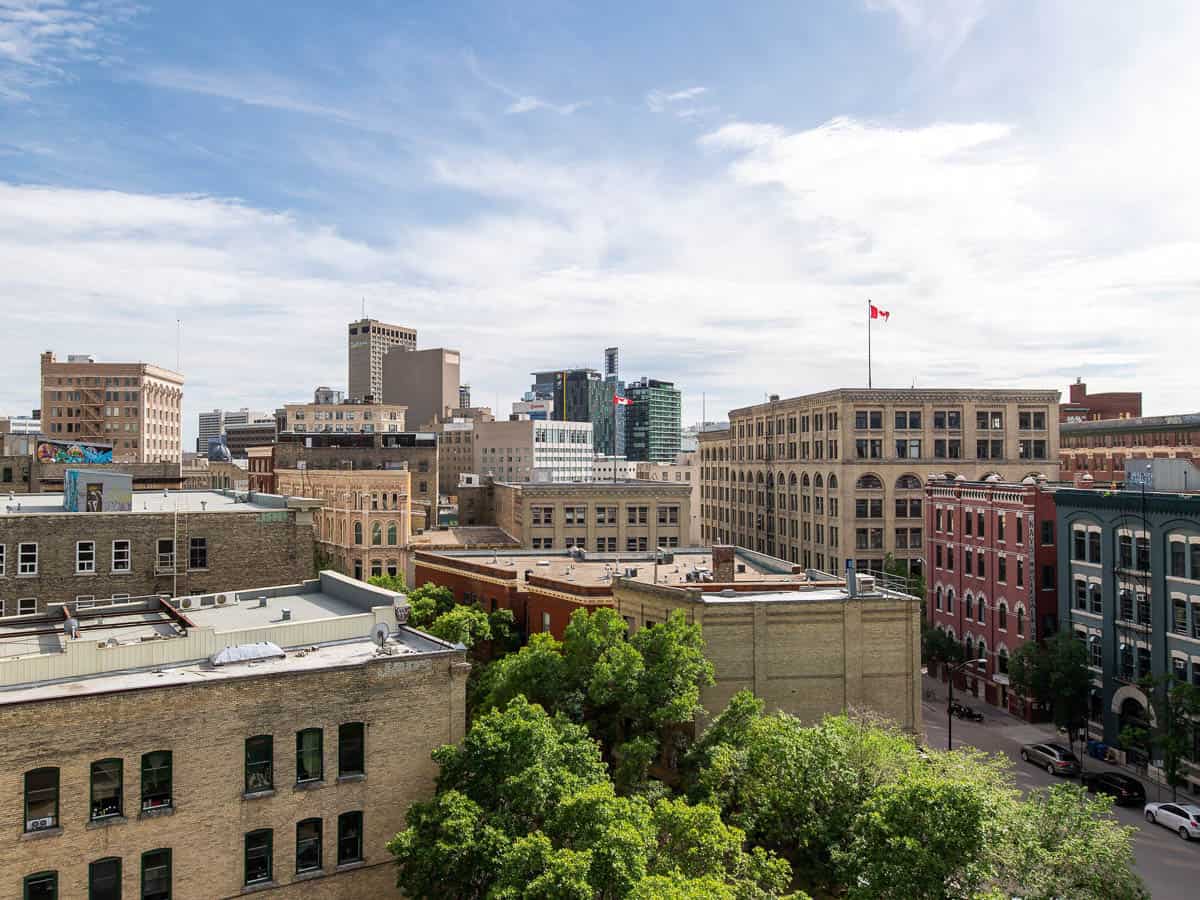 Walk the Loop
If you really want to explore downtown Winnipeg and take in as many sights as possible, we highly recommend walking "The Loop". The Loop is a self-guided walking trail created by Tourism Winnipeg that connects downtown Winnipeg, the Exchange District, and Old St. Boniface; you can easily spend an entire day walking the trail, especially if you stop for food, shopping, and sightseeing along the way.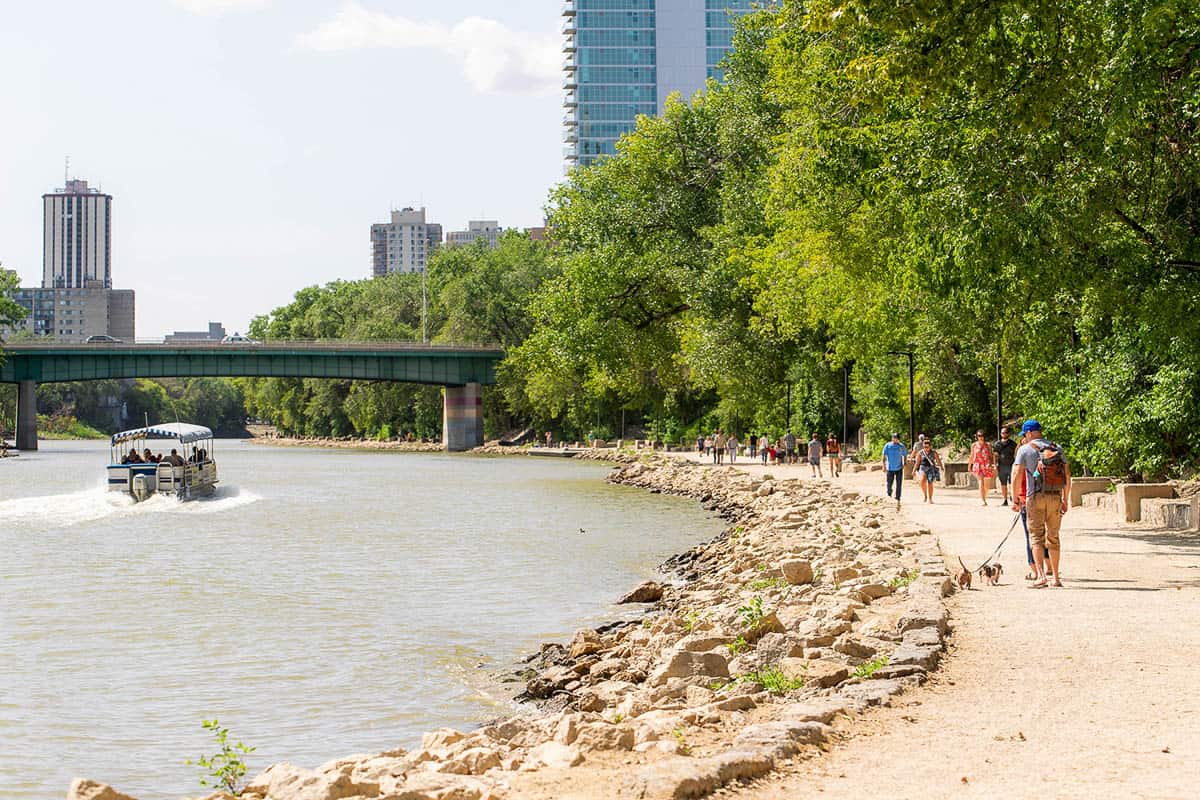 On the tour, you can see such sights as Old Market Square, City Hall, Chinatown, the Canadian Museum for Human Rights, The Forks, and so much more.
Enjoy Live Music and Comedy at the Burton Cummings Theatre
While the Canada Life Centre is the place you want to go for larger concerts (see below), the Burton Cummings Theatre is a fantastic spot for a more intimate concert or event. Regularly hosting musicians, comedians, drag events, kids' shows, and more, the Burton Cummings Theatre has been a pillar in the cultural scene of downtown Winnipeg for decades. Expect musical acts such as Tegan and Sara, Bonnie Raitt, Andy Shauf, and Alvvays, poet Rupi Kaur, and drag superstar Jinx Monsoon to grace the stage at the Burt. There's also the Winnipeg Comedy Festival held here every year.

Spend Time at Hargrave Street Market
We often talk about Hargrave Street Market here at Road Trip Manitoba, and that's because we absolutely love it! This indoor marketplace is home to many incredible food vendors, including The Good Fight Taco, Saburo Kitchen, Yard Burger, and Miss Browns, so grab a meal and find a spot in the communal seating area. Looking for something more formal? Gusto North is an incredible Italian restaurant that offers table service as well as reservations; their patio is also one of the nicest in the city. There's also Rose Bar and Lake of the Woods Brewing Company if you're after a drink, and in summer there are outdoor options as well.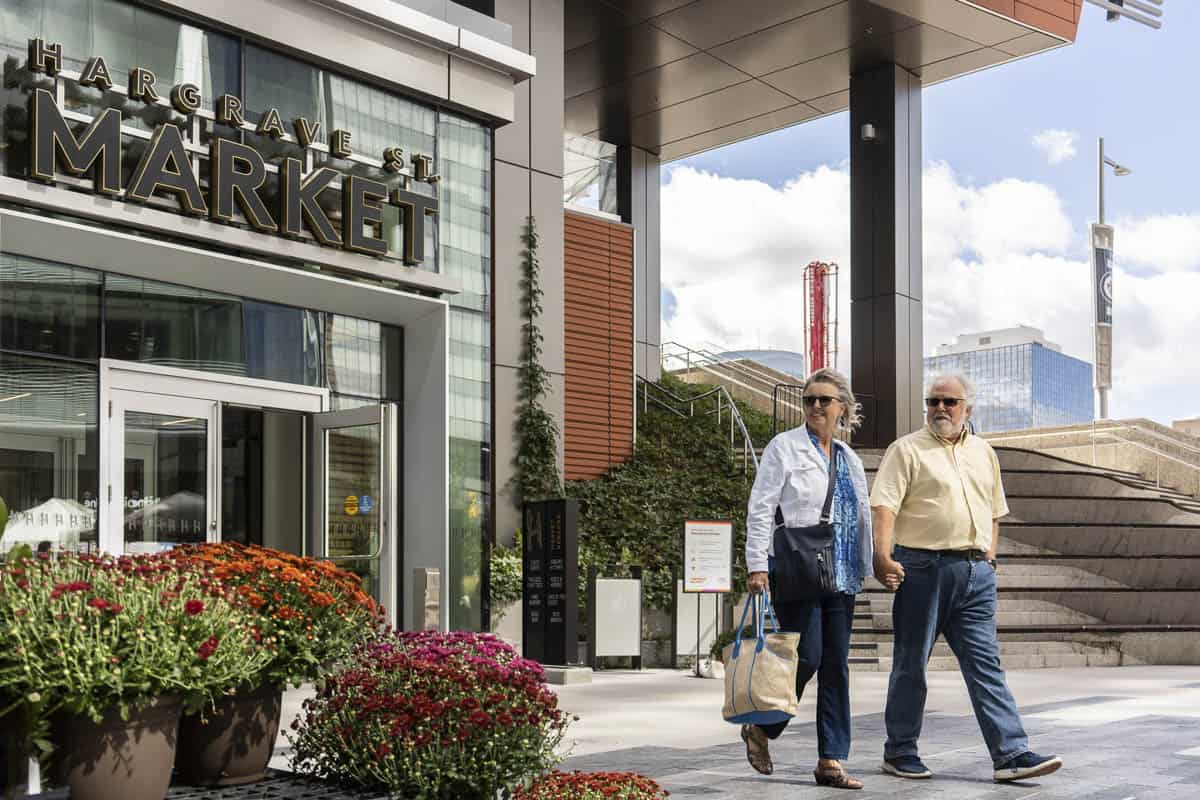 Catch a Concert at the Canada Life Centre
As one of the biggest venues in Manitoba, the Canada Life Centre (formally known as the Bell MTS Place) often hosts large concerts. This massive indoor arena is also home to the NHL Winnipeg Jets (see below), but throughout the year, the venue hosts huge events, including concerts, talks, and more. Recent concerts have included Shania Twain, Shawn Mendes, The Lumineers, Michael Buble, and Greta Van Fleet, among others. While tickets can be pricey depending on the show, this is the place to be if you want to catch your favourite pop star in concert.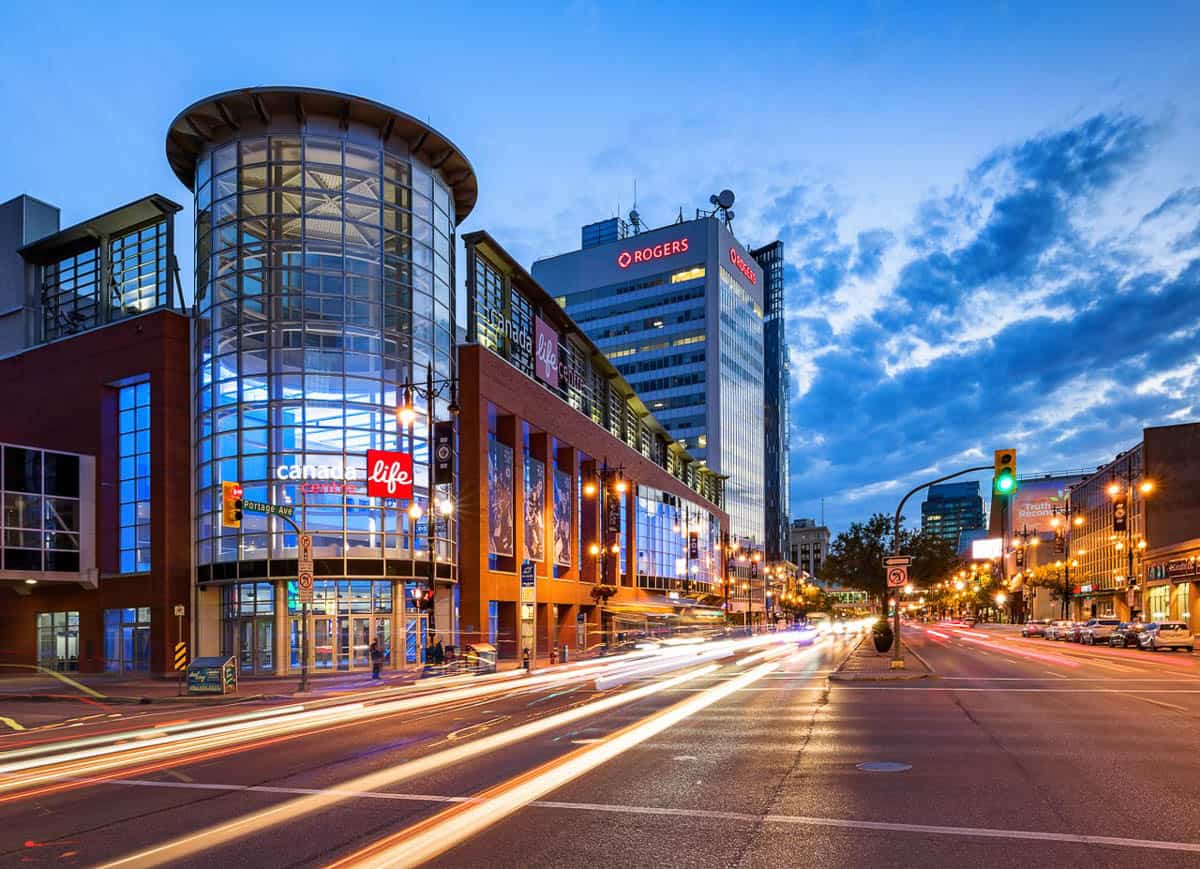 Cheer for the Winnipeg Jets
There's no doubt about it: Winnipeg is a hockey town. And with the return of the NHL Winnipeg Jets in 2011, the city comes alive during home games, especially in the downtown sports bars and, of course, at the Canada Life Centre, where the Jets play in Winnipeg. While tickets can be expensive, if you get the chance to visit, we recommend it; there's nothing like cheering on the Winnipeg Jets alongside thousands of others! The excitement and the energy are unmatched.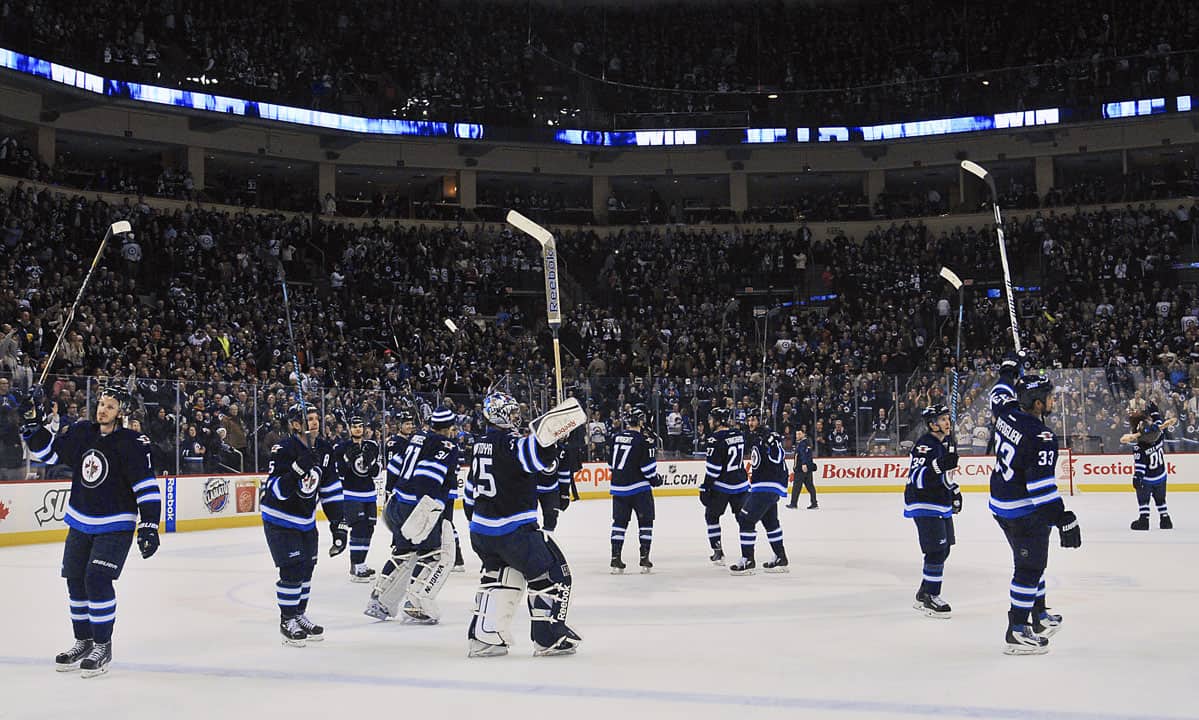 Take in a Baseball Game
"Take me out to the ball game…" Who doesn't love a baseball game, a hot dog, and a cold beer on a warm summer's evening? Thankfully, the Winnipeg Goldeyes often play at Shaw Park in downtown Winnipeg, and it's fairly easy (and inexpensive!) to get tickets to the outdoor event. Even if you're not a massive baseball fan, it makes for a fun night out, especially if you catch a game that ends with a firework display.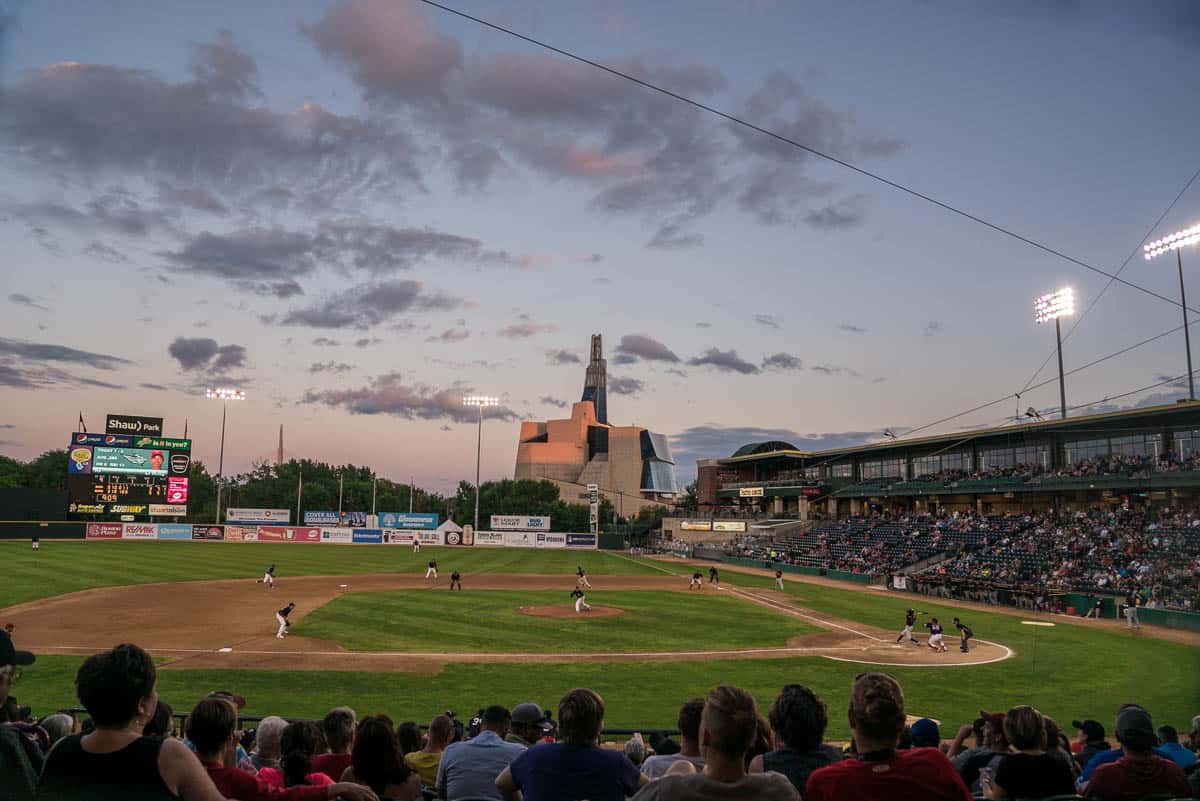 Visit the Winnipeg Art Gallery – Qaumajuq
One of Winnipeg's best art galleries, the Winnipeg Art Gallery (or WAG) is the first place any art lover should visit when downtown. The newly opened Qaumajuq is a must-see when in the city, as it is home to the world's largest public collection of Inuit art.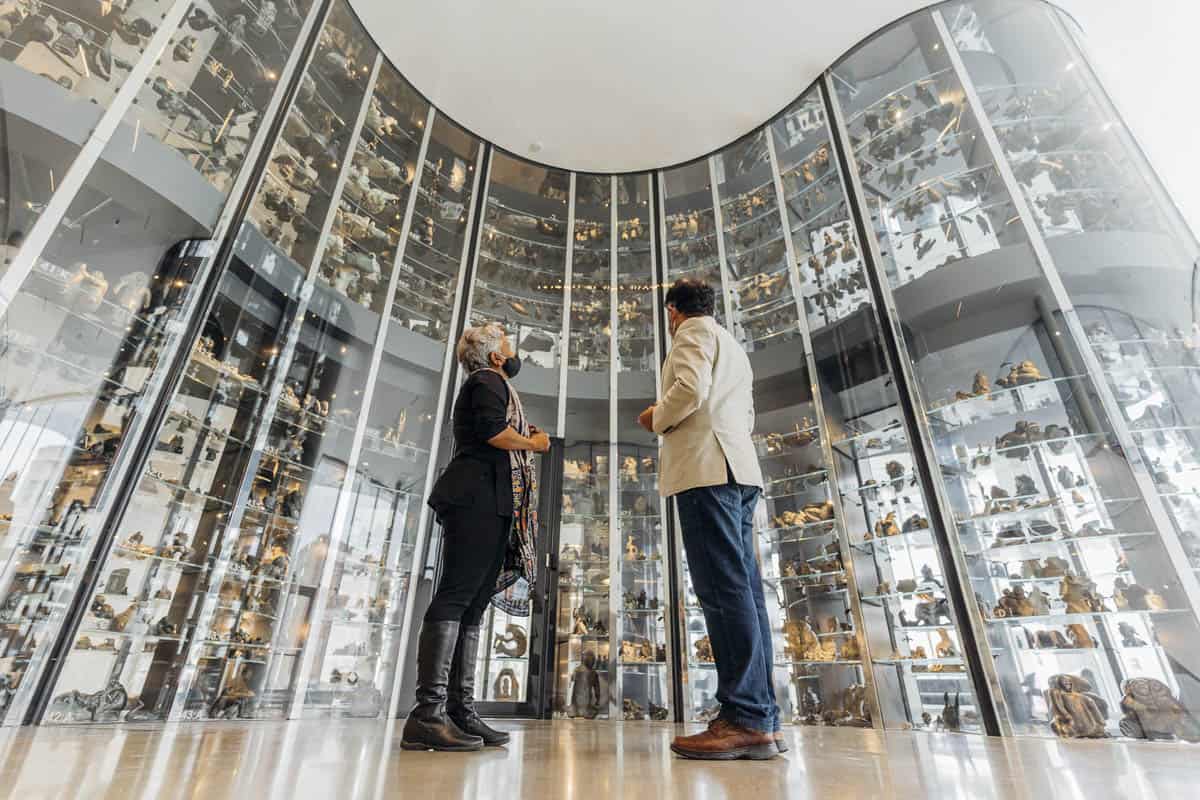 There's a wonderful array of permanent and temporary exhibitions to discover, with tens of thousands of items to explore throughout the galleries and exhibits; we recommend spending at least a few hours here because there's so much to see. There's a strong focus on Canadian and Indigenous artists at WAG, so you can expect to see a lot of Manitoban artists as well.
Looking for more things to do in Winnipeg? Here are some ideas: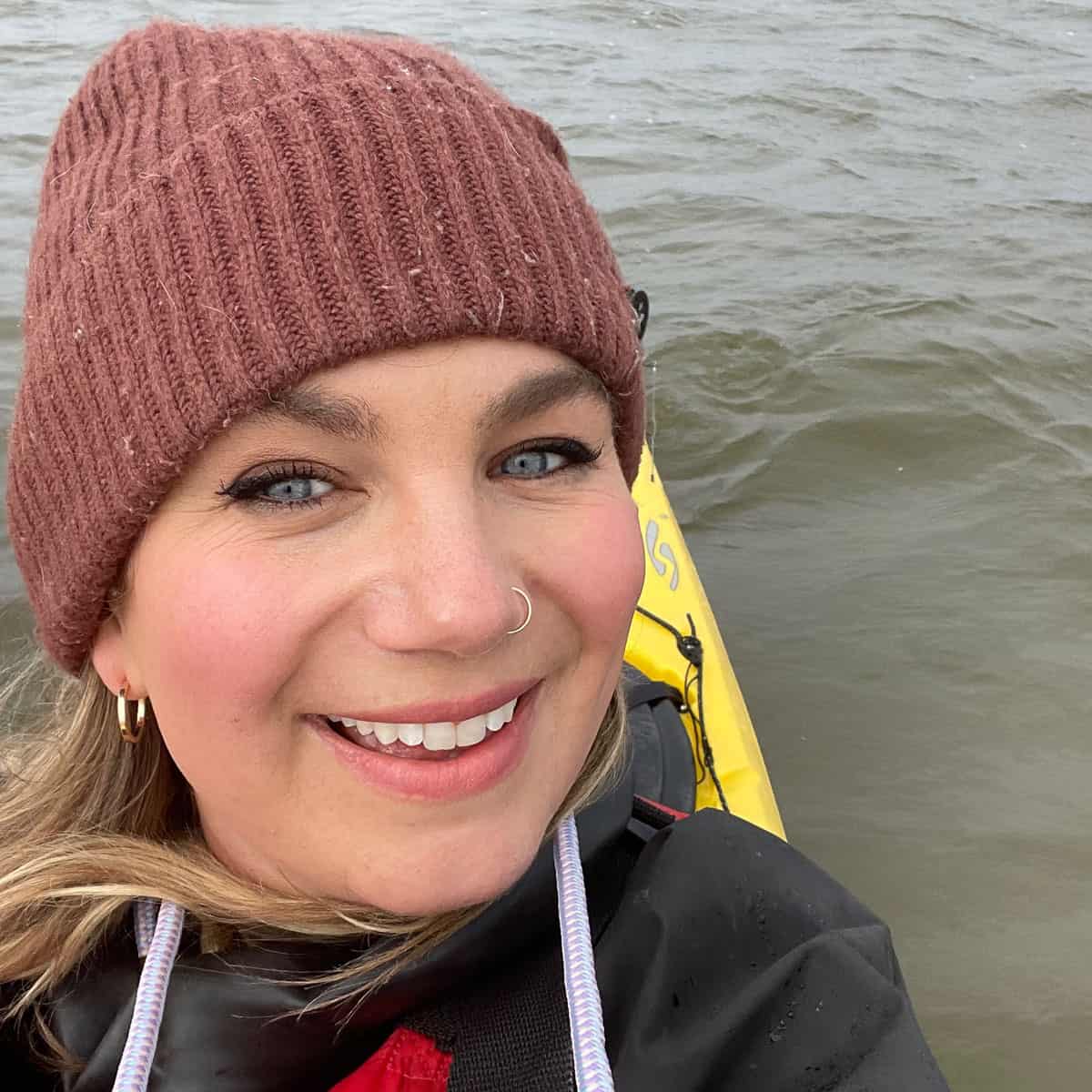 Brenna Holeman (she/her) has adventured to over 100 countries but is incredibly proud to call Winnipeg home. Brenna spent 16 years travelling solo around the world, living in Copenhagen, Edinburgh, Osaka, Antigua, and London, England. As well as being an editor and writer for Expedia UK for over seven years, she runs This Battered Suitcase, one of the most trusted and respected travel blogs in the world.