Disclaimer: This page may contain affiliate links. Please review our full Terms and Conditions for more information and our Privacy Policy. Note that any pricing, operating hours, or other such information provided below may have changed since initial publication.
Compiled by the Road Trip Manitoba team
Last updated on January 12, 2023
Hargrave Street Market is one of the coolest places to visit in Winnipeg, especially if you're interested in the culinary scene. A foodie's dream, the indoor food hall is a great place to sample some of the city's favourite local restaurants. Beautifully designed and with a lively atmosphere, it's almost always busy; whether you're there for a coffee meeting on a weekday, heading there for locally brewed craft beer with friends, looking for an exciting place to take a date, or grabbing a bite to eat before a concert or a Jets game, Hargrave Street Market caters to nearly every culinary moment.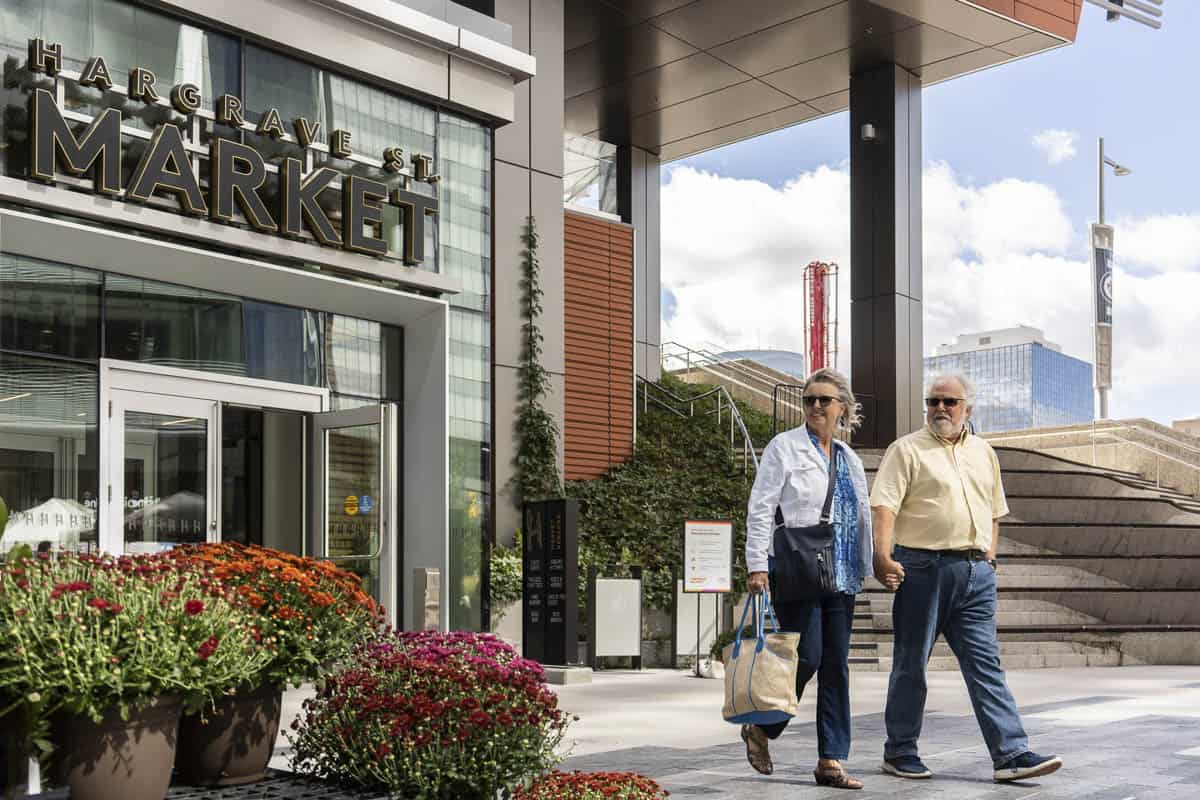 Land Acknowledgements
Winnipeg is located on Treaty No. 1 the original lands and waters of Anishinaabe, Ininiwak, Anishininiwak, Dakota, and Dene peoples, and on the homeland of the Métis Nation.
Guide to Hargrave Street Market
Where is Hargrave Street Market Located?
Hargrave Street Market is located in True North Square (242 Hargrave St) in downtown Winnipeg, positioned perfectly for attending sports and entertainment events in the city. It's within easy walking distance from many downtown venues, including the Canada Life Centre (MTS Centre), the RBC Convention Centre, and more.
There are multiple entrances to the market, including at the street level, through the skywalk system, the Graham Avenue transit mall, and some downtown parking arcades.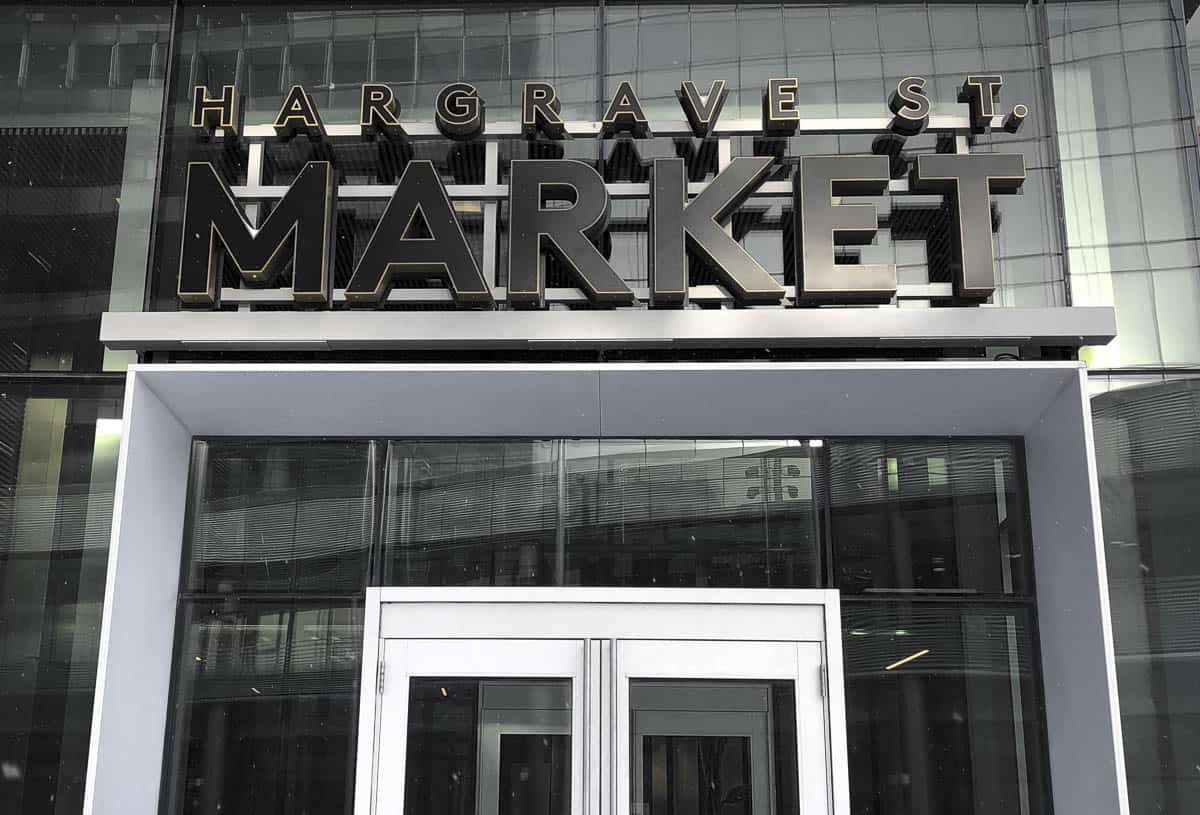 There are many Winnipeg Transit buses that can get you to Hargrave Street Market; download the Movitt app to find your best route.
Parking at Hargrave Street Market
There are multiple parking arcades surrounding Hargrave Street Market, as well as paid parking spots on the streets surrounding it; provided there isn't a large sports game or concert in town, you should be able to easily find paid parking nearby. During busy times, i.e. when the Winnipeg Jets play at the Canada Life Centre, you'll also find many parking lots open for parking.
When is Hargrave Street Market open?
Hargrave Street Market is open every day of the week. While individual vendors may have different hours, the actual market is open the following hours:
Mondays to Fridays from 8am to 10pm
Saturdays from 9am to 11pm
Sundays from 9am to 6pm
Always check the specific vendor's opening hours if you are particularly keen on one specific place to eat.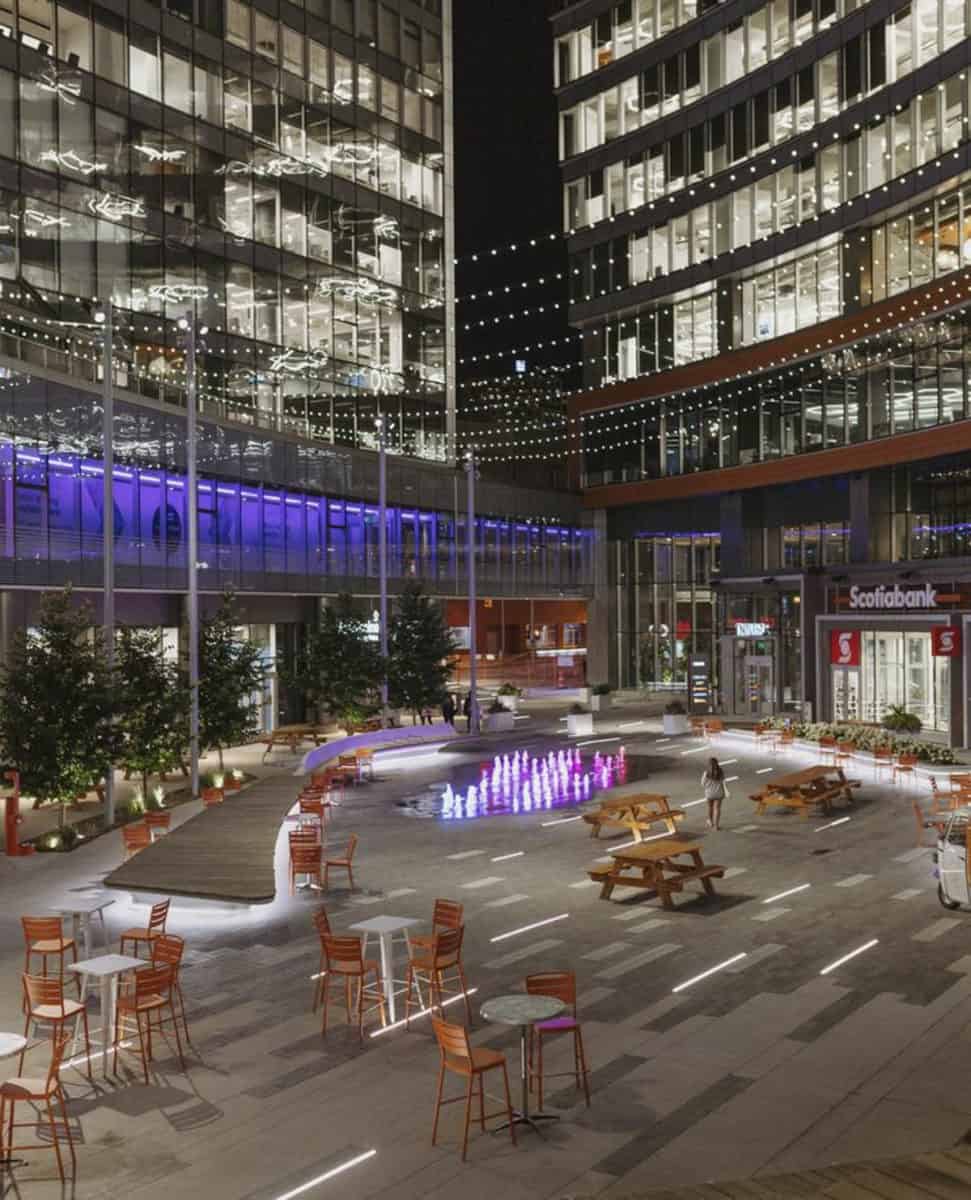 Is There Seating at Hargrave Street Market?
Hargrave Street Market has mostly communal seating, with large tables and bench seating set up throughout the space. There is also bar seating at the Rose Bar. However, if you eat at Gusto North, you'll have your own table, and there are many smaller tables set up outside in the plaza during summer. Gusto North also accepts reservations, whereas the rest of the food hall does not.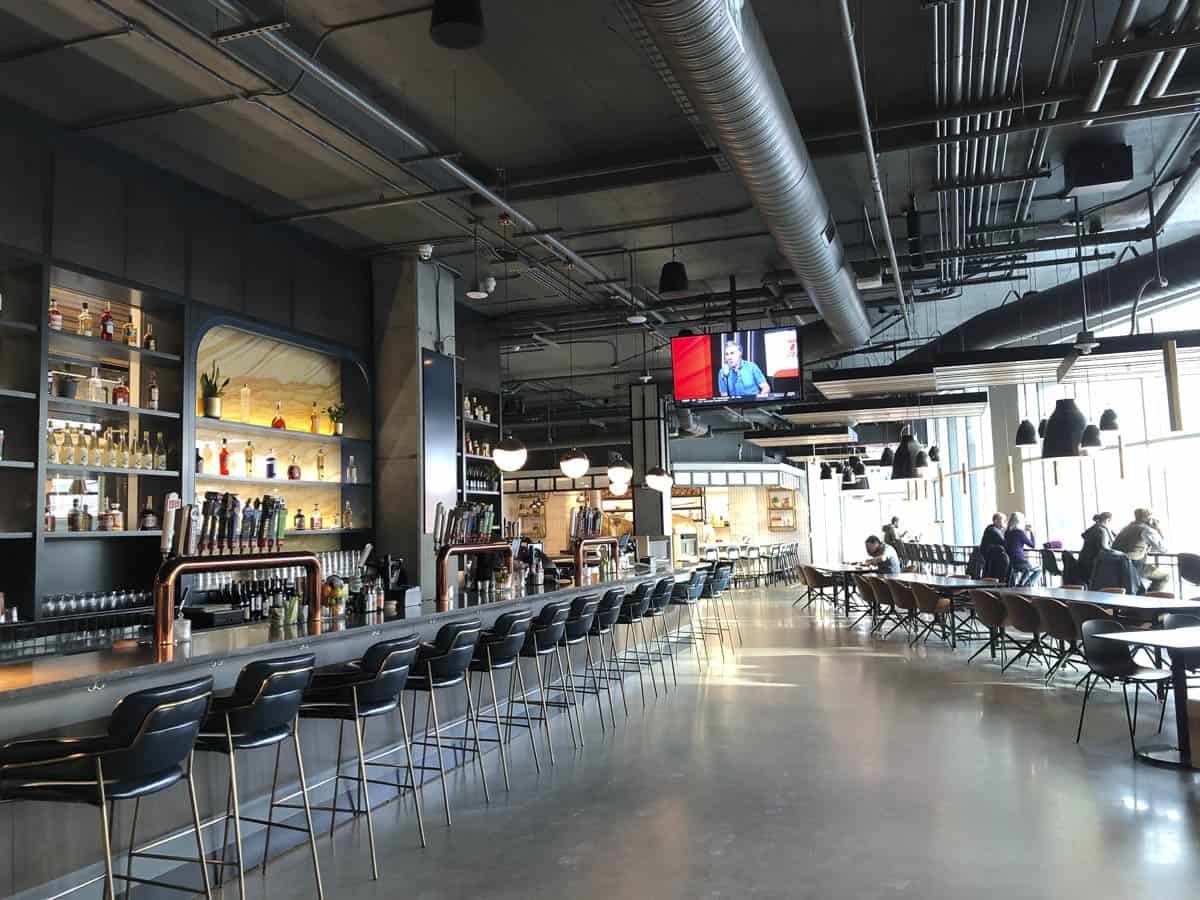 During the day, it's not too difficult to find a seat, unless you go during the busy lunch rush. For any event – think a Jets game or major concert – you'll want to head there early to guarantee a spot to sit.
What Can You Eat at Hargrave Street Market?
If you want to sample some of the best of Winnipeg's food scene, Hargrave Street Market is an excellent start. It's also one of the best places in Winnipeg for a pre concert meal or a bite before a sports game. In fact, we listed the entire market as one of our top choices for the best places to eat in Winnipeg because of its high quality and amazing diversity.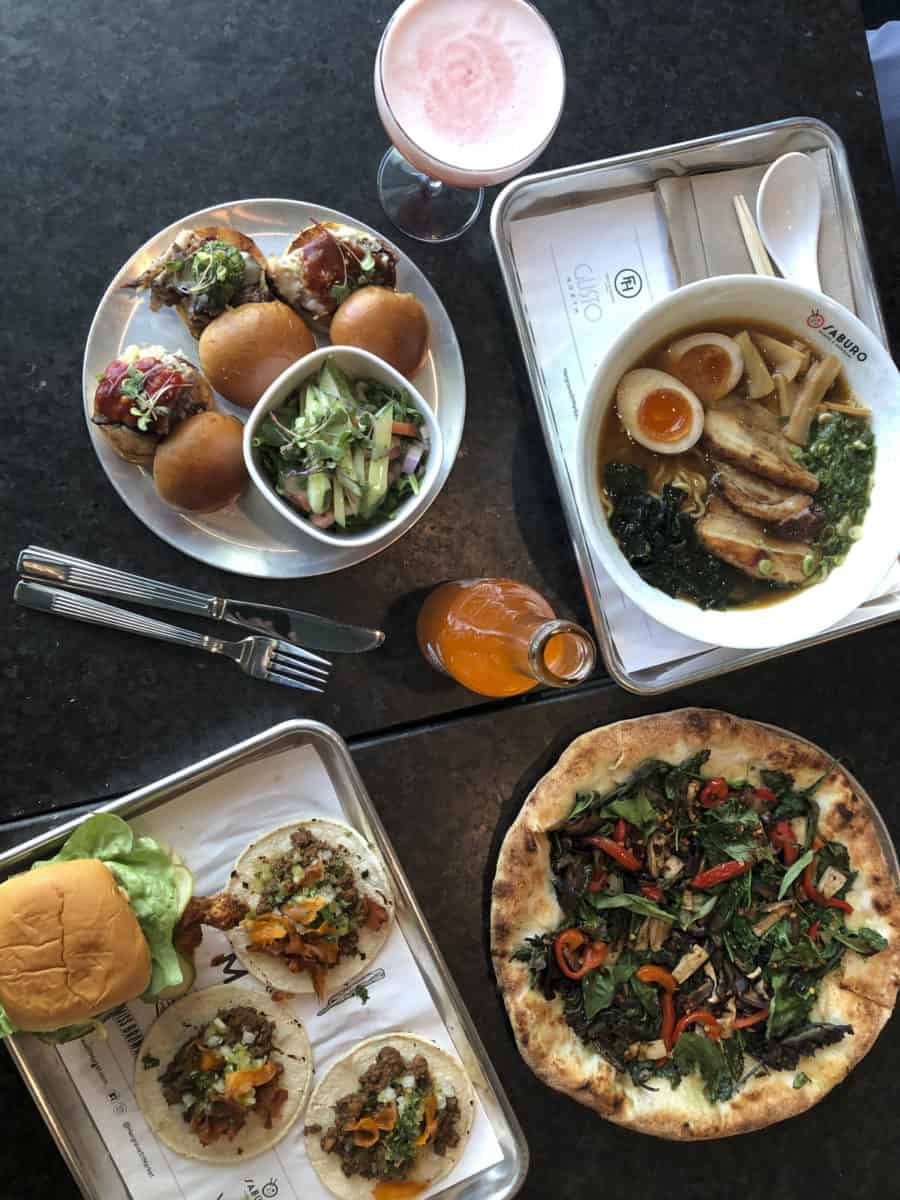 You will find everything from a Japanese cuisine to authentic Italian dishes to excellent craft beer and coffee. The following food and drink vendors are currently located at Hargrave Street Market:
Gusto North
Fans of the city's culinary scene might already be familiar with Pizzeria Gusto, one of the best places for pizza in Winnipeg. Gusto North is an outpost of Pizzeria Gusto, and you'll find a similar menu at this secondary location, including pizza, pasta, and an exquisite array of Italian appetizers. With an incredibly stylish vibe, a beautiful patio in summer, and a large wood-fired pizza oven, Gusto North is Hargrave Street Market's only full service, sit down restaurant. Make sure to book ahead to reserve your spot, especially on weekends and during downtown events.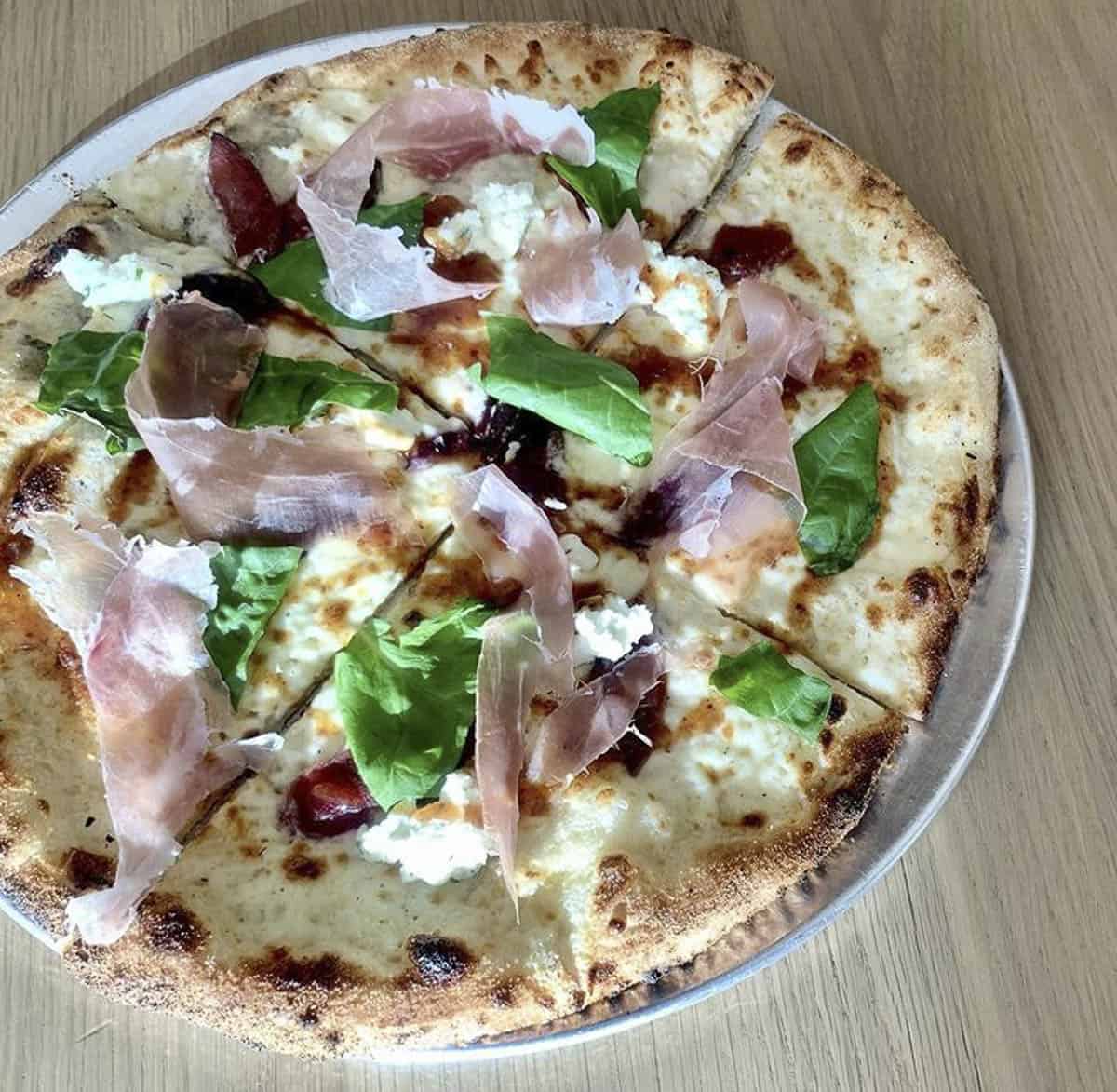 The Good Fight Taco
Successfully blending the flavours and techniques of Asia and Latin America, The Good Fight Taco is your place for fabulous tacos. Try the Al Pastor tacos with pork shoulder and pineapple, the Falafel tacos with carrot ginger slaw, or the Camerones tacos with crispy shrimp and pico de gallo. There are also sides of chips, guacamole, pico, and more. Alway fresh and always tasty, it's definitely worth a sample at Hargrave Street Market.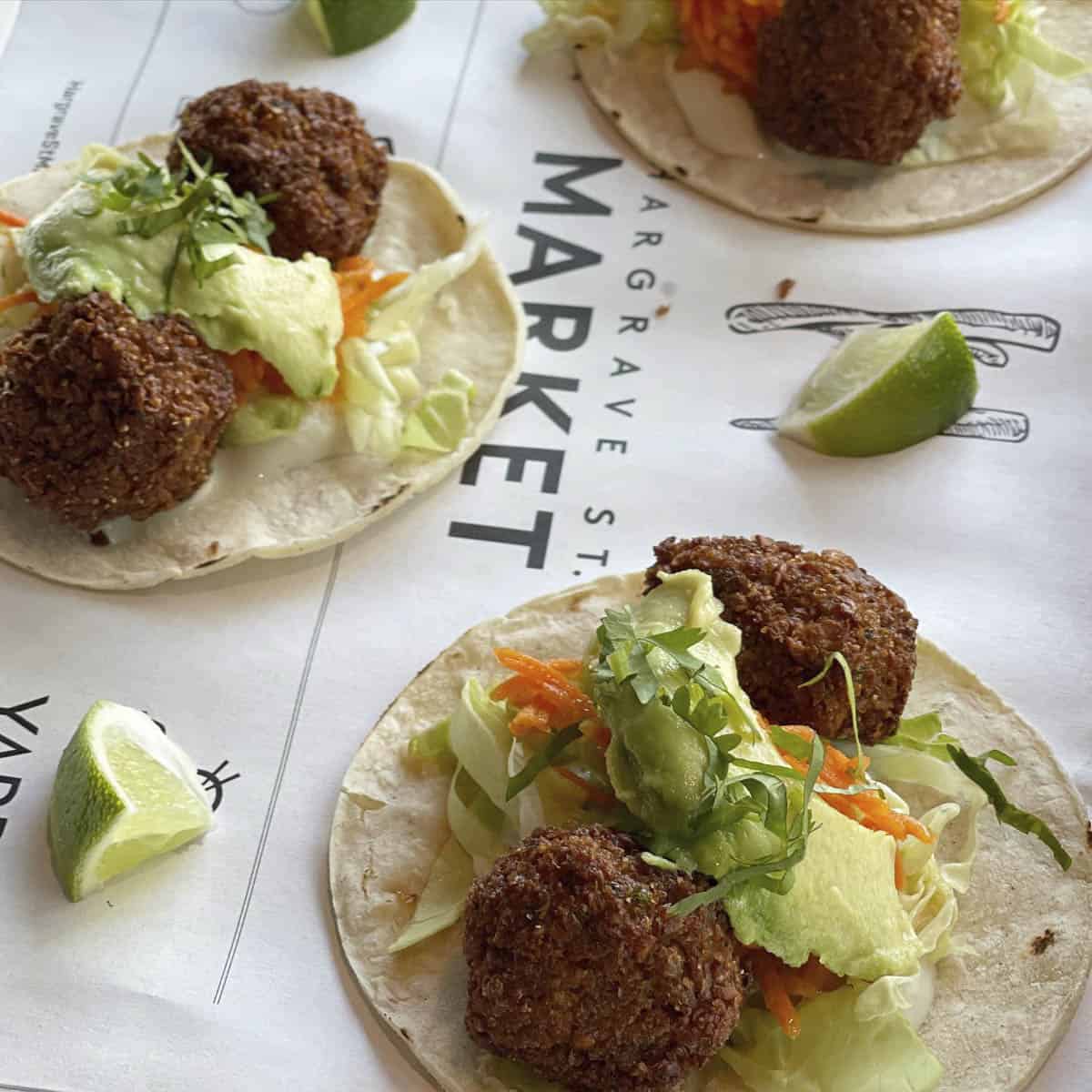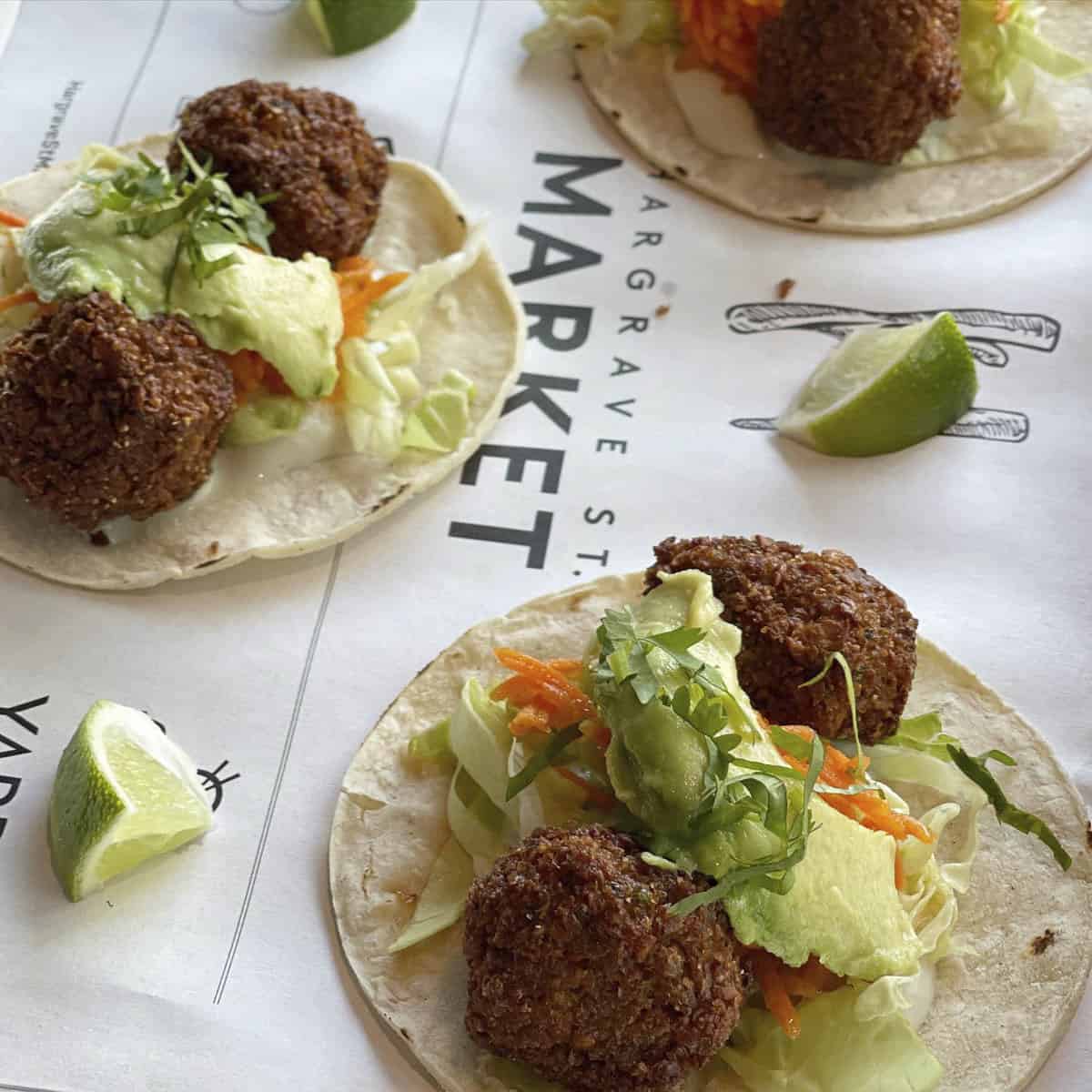 Saburo Kitchen
From the chefs responsible for beloved Japanese restaurants Yujiro and GaiJin Izakaya, you'll find Saburo Kitchen at Hargrave Street Market to be the place to order drool-worthy ramen, donburi, and so much more. Especially sought-after on winter days – there's nothing like a bowl of ramen to warm you up – it's an extremely popular choice at the food hall.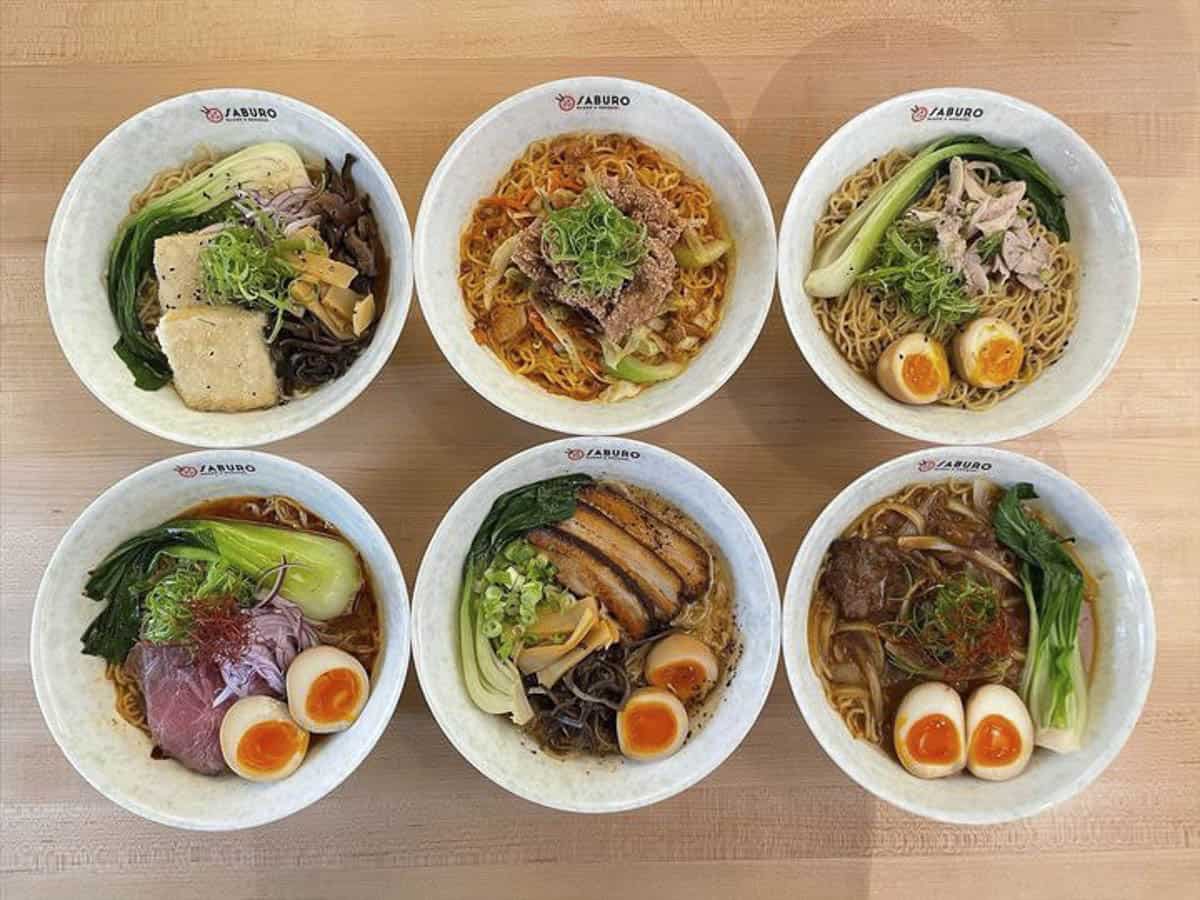 Yard Burger
Known as one of the best burger spots in Winnipeg, Yard Burger serves up beef, chicken, and veggie burgers alongside fresh-cut fries. There's always something exciting on the menu, especially as Yard Burger is famous for their secret sauce recipes and inventive ingredient pairings. From buttermilk chicken burgers with spicy honey sauce, vegan burgers with a house-crafted veggie patty, or the classic Wagyu beef with Yard sauce, you'll be spoiled for choice at Yard Burger.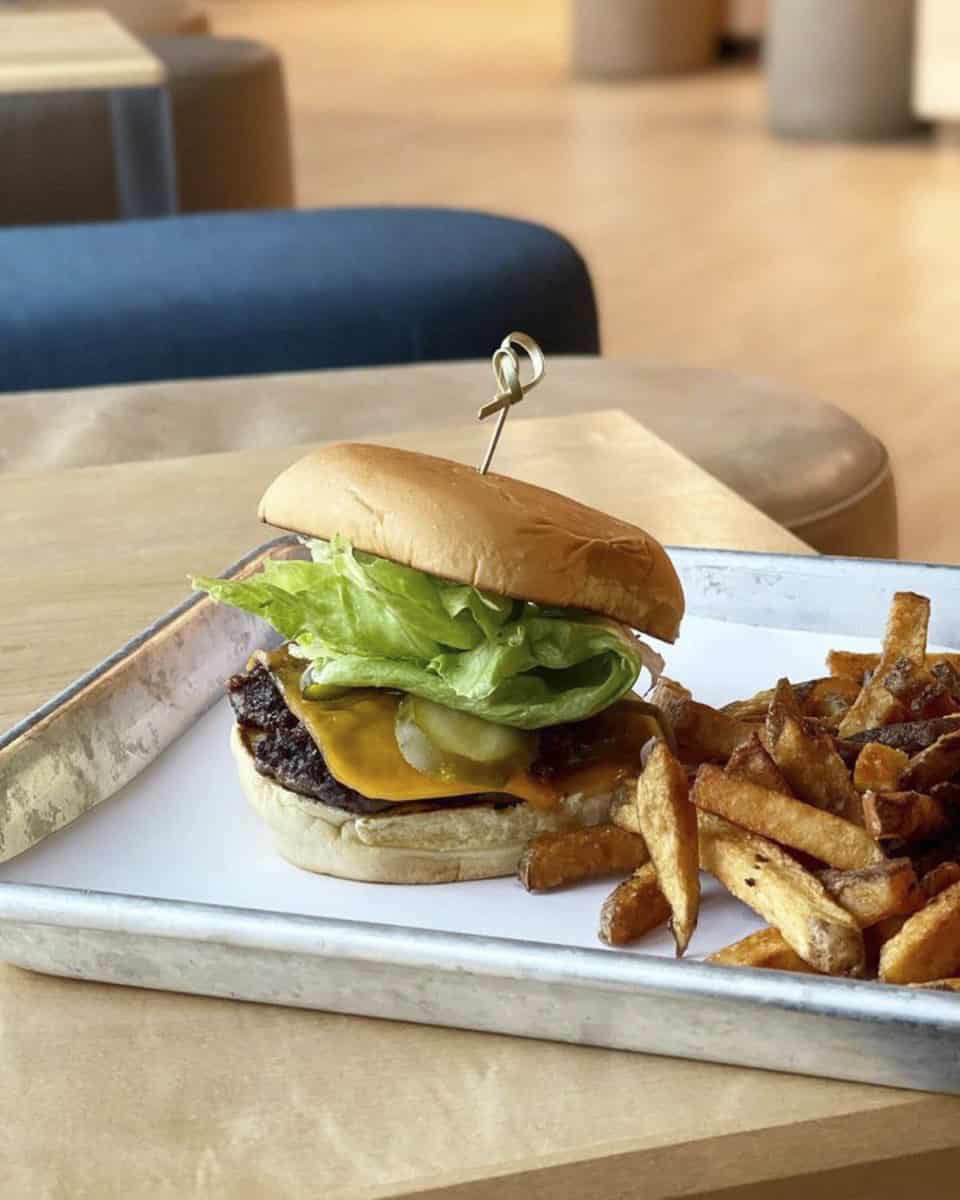 Miss Browns
Listed as one of our favourite spots for breakfast in Winnipeg, Miss Browns is open early (from 8:30am on weekdays and 9am on weekends) and is perfect for breakfast, brunch, lunch, or a mid-day snack. With delicious bagels, sandwiches, and an assortment of brunch items such as a brisket or veggie hash, French toast, or Eggs Benny, Miss Browns is especially known for their mouthwatering smoked meats.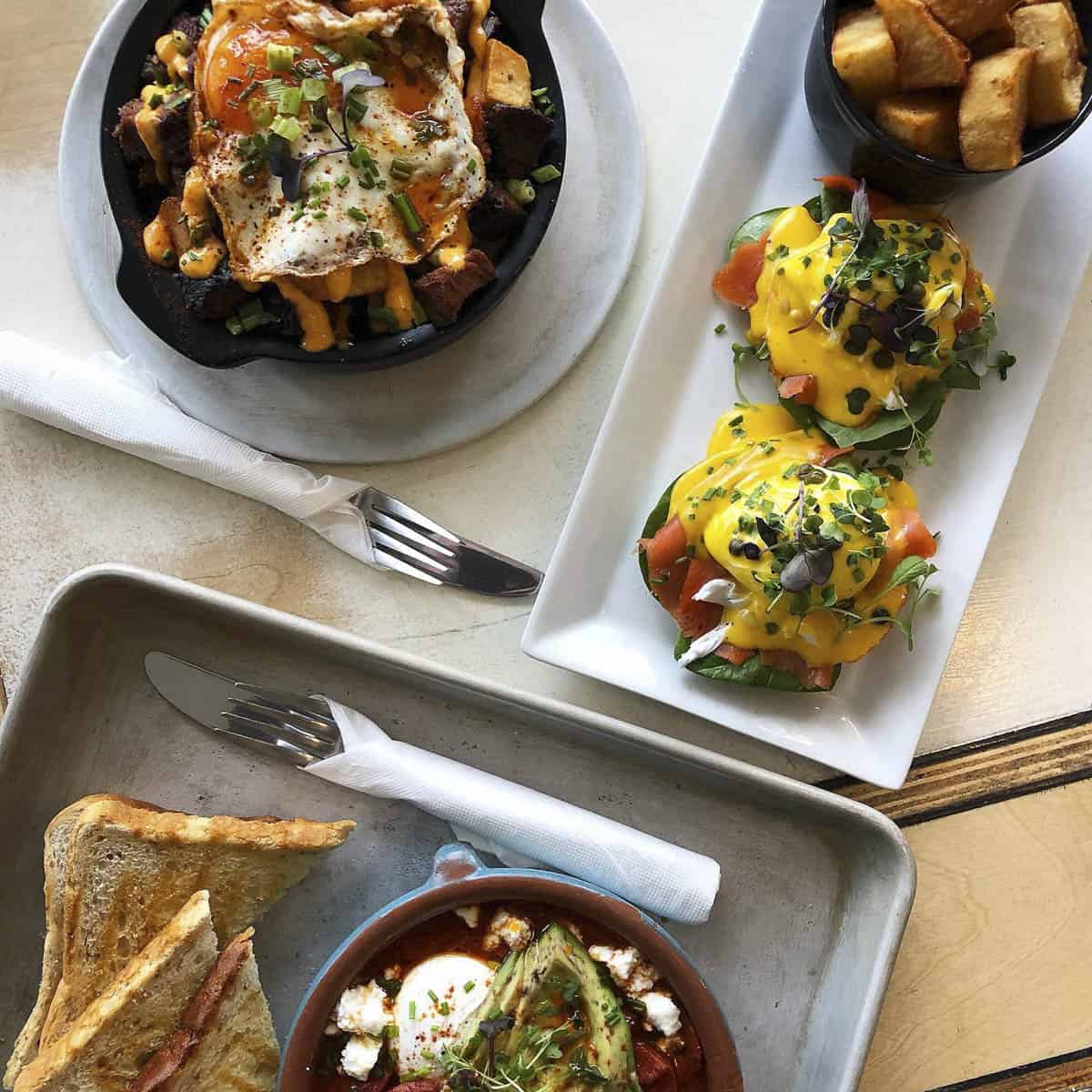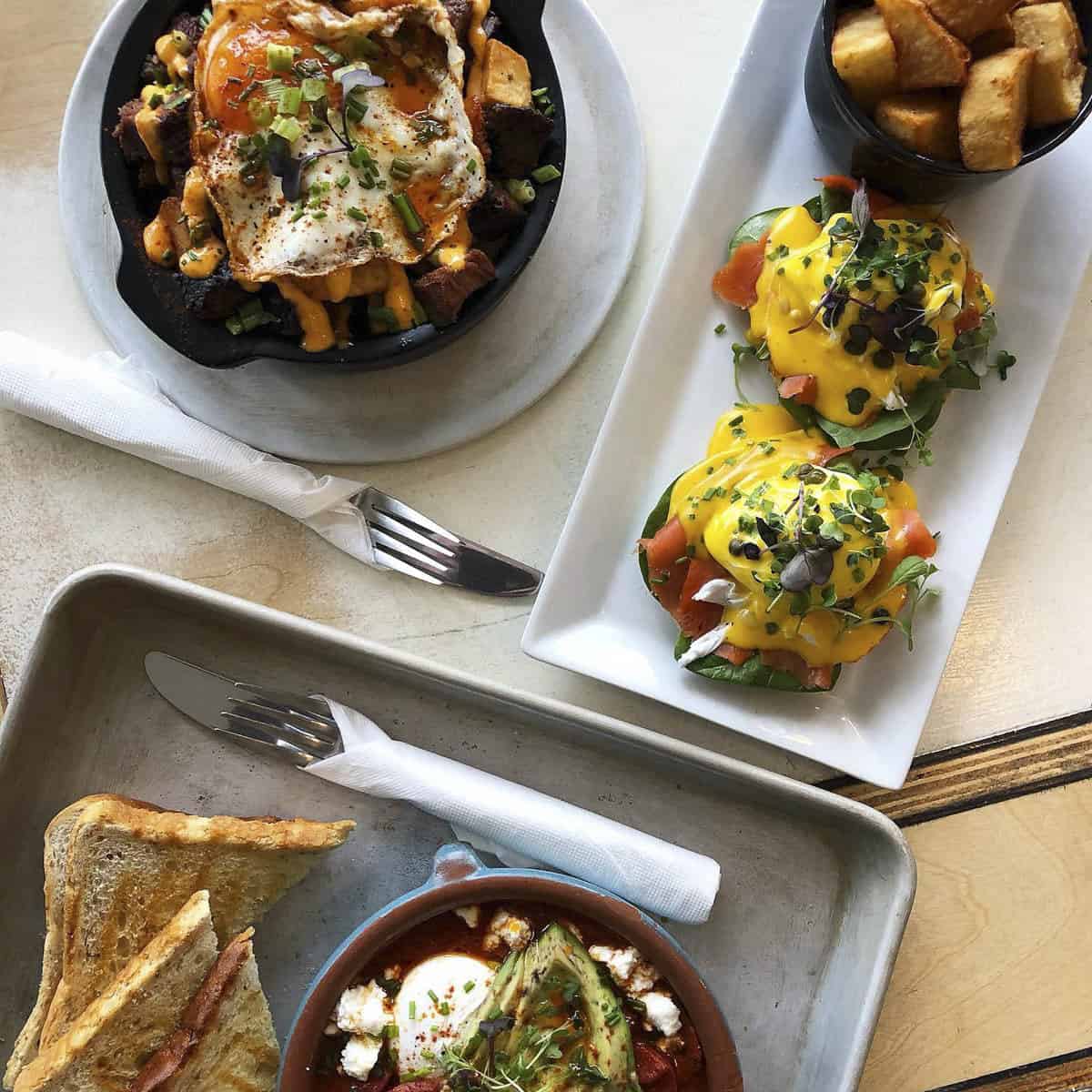 Lake of the Woods Brewing Company
Though the flagship brewery is in Kenora, Ontario, Lake of the Woods Brewing Company now brews beer onsite at Hargrave Street Market. You can even watch the brewing action take place through glass walls as you enjoy a pint, and how cool is that? Listed as one of our top picks for the best craft breweries in Winnipeg, enjoy their selection of lagers, stouts, IPAs, and more.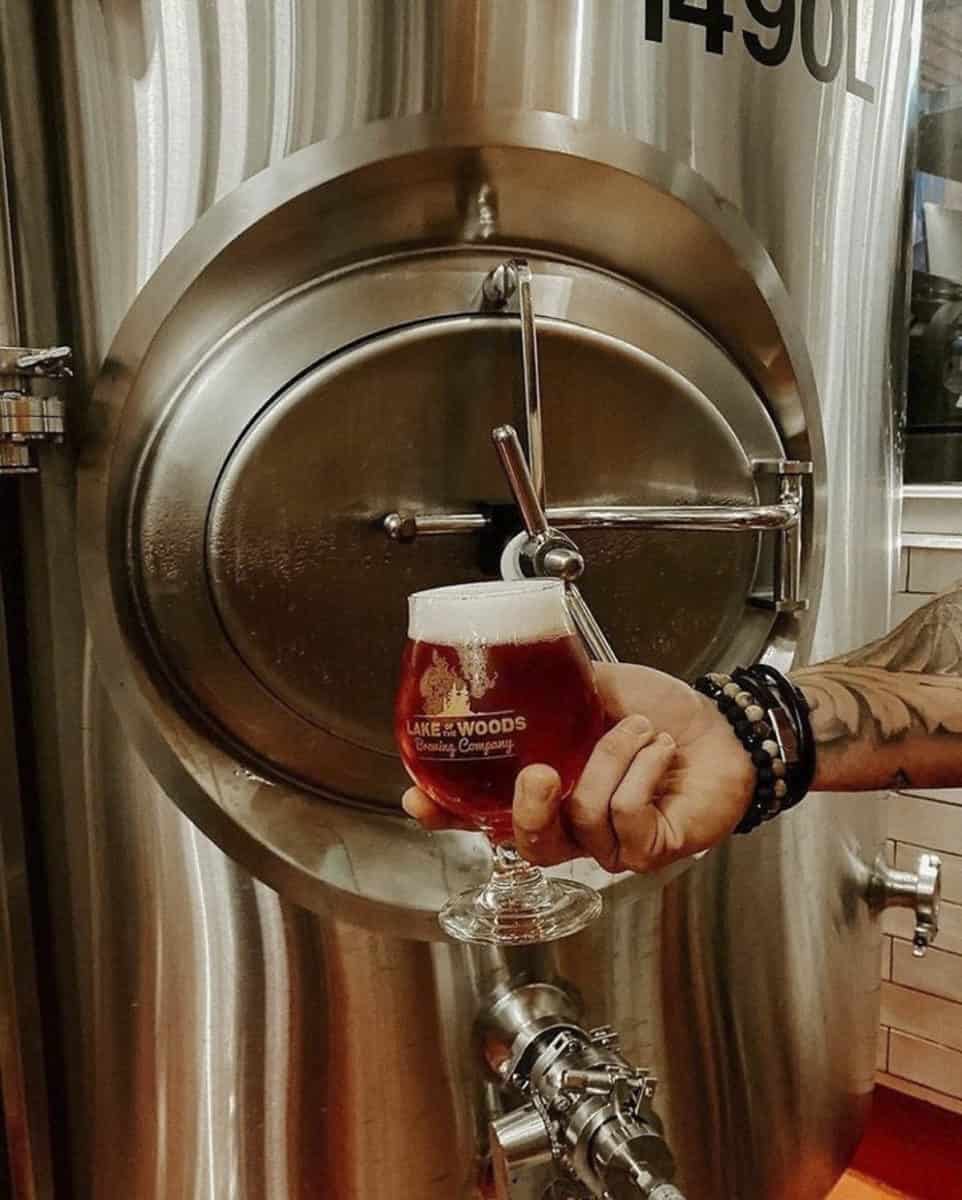 Fools and Horses
With three locations around the city, Fools and Horses is known as one of Winnipeg's best coffee shops. Enjoy a cappuccino, latte, drip coffee, or just about any coffee beverage of your choosing from this award-winning café.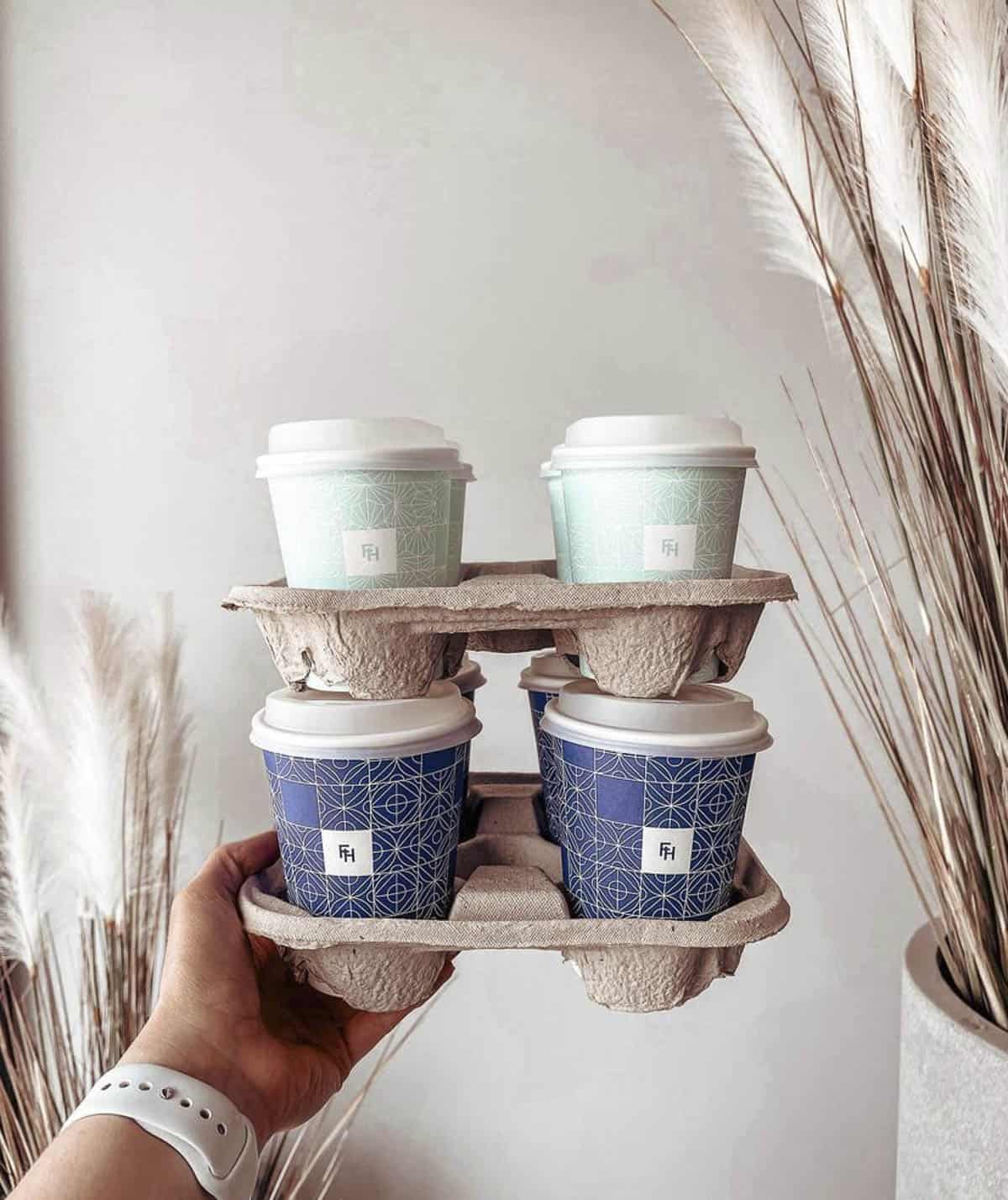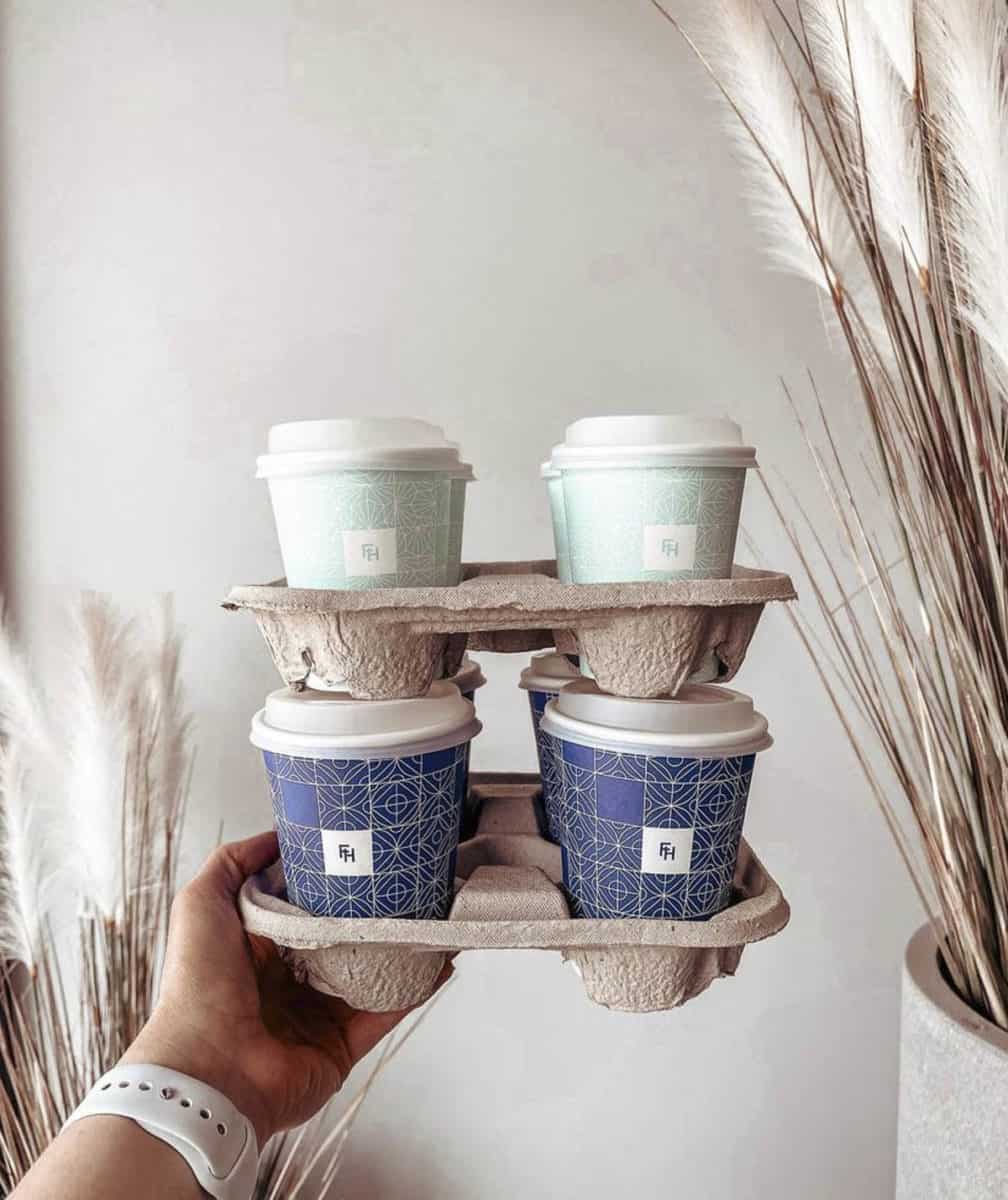 Rose Bar
With all of that amazing food to choose from, you're sure to want a drink to wash it down! Rose Bar offers delicious cocktails, wine, and craft beer on tap. With highly skilled bartenders behind the bar, you can order an old classic or try one of their inventive creations.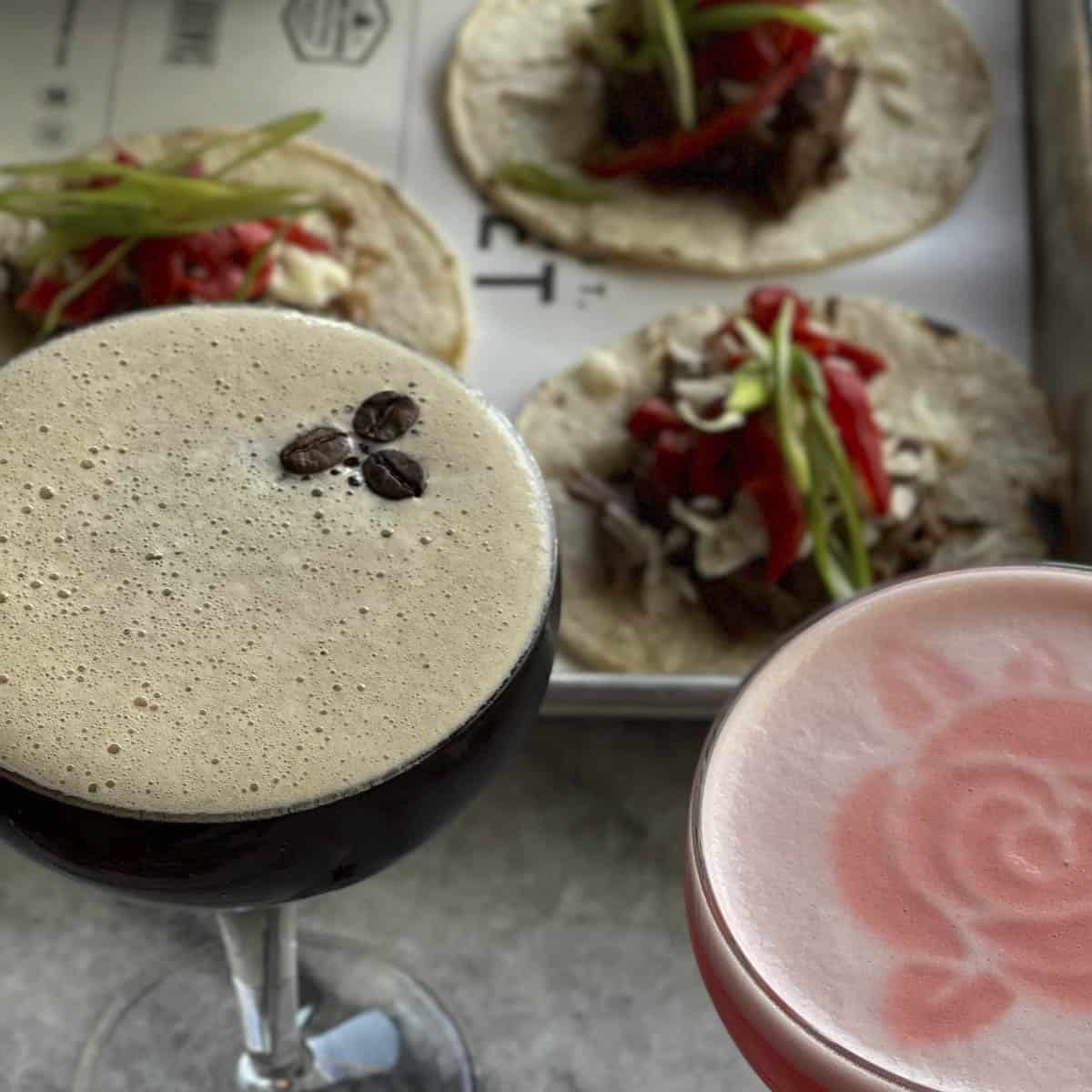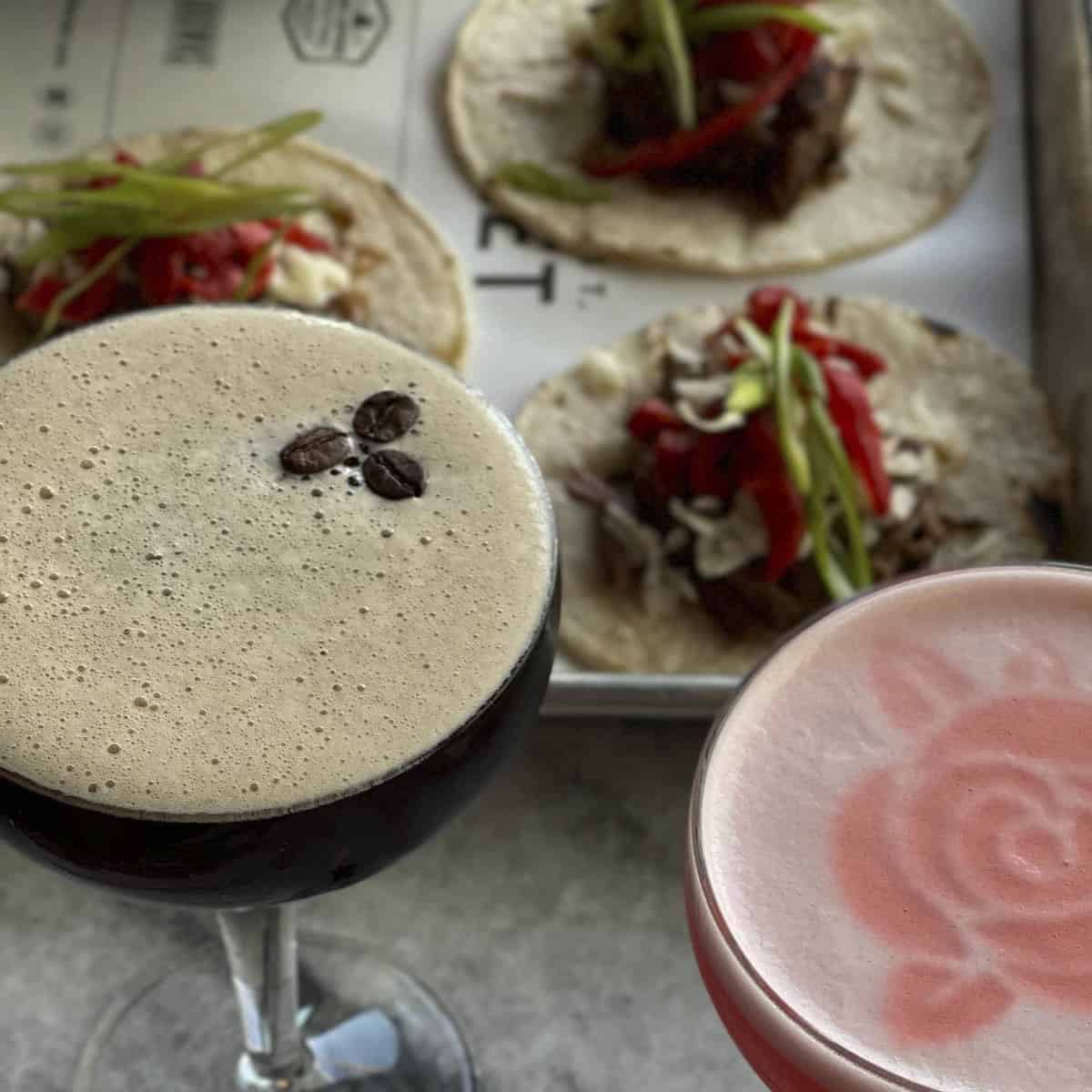 The Hargrave Street Market Grocery Store
Head to Mottola Grocery on the first floor of the market for some of the most beautiful selections of local products in Winnipeg. This boutique grocery concept is inspired by markets around the world, where you can take your time to pick out the highest quality cheeses, meats, snacks, produce, ready-made meals, and more. You'll also find lots of Manitoban products in the store, including award-winning Chaeban ice cream (some of the best ice cream in Winnipeg). 
Grab an espresso, wander around the store, and pick out all of the most delicious products for your home kitchen.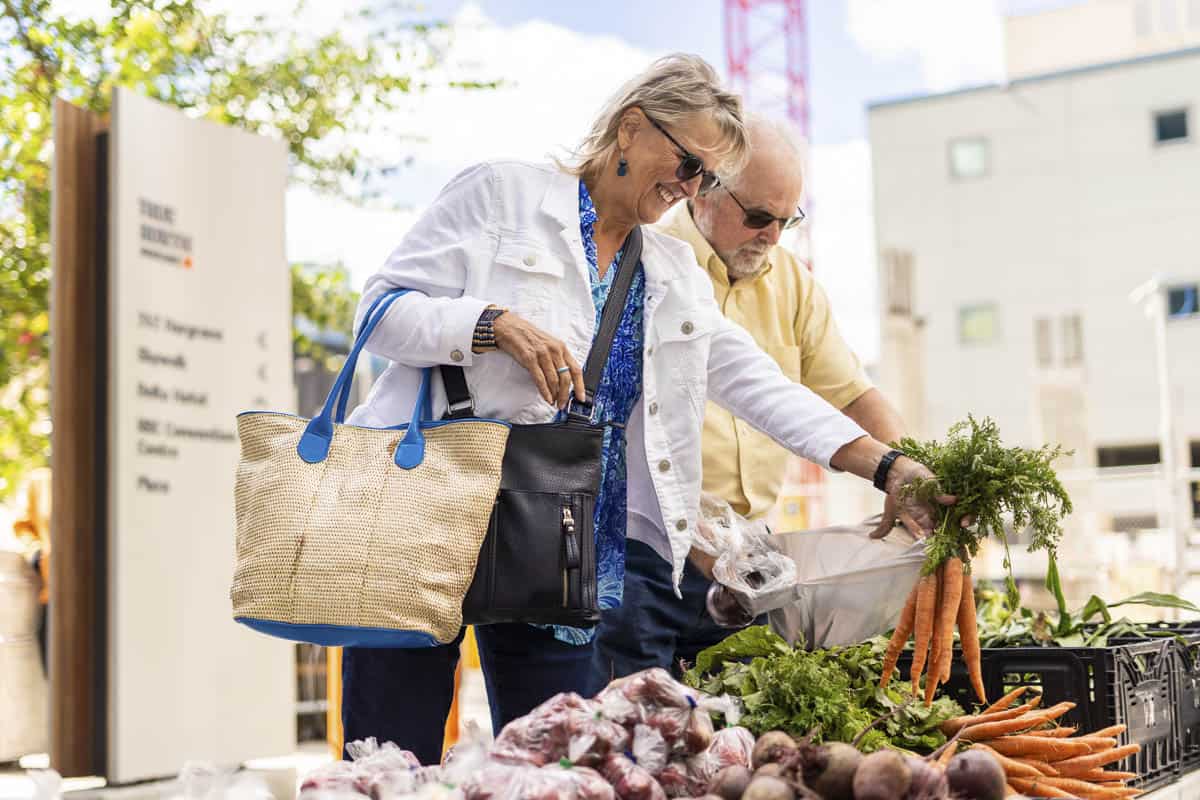 Please note that the grocery store's hours are different than the main market; its hours are currently Monday to Wednesday from 8am to 7pm, Thursdays and Fridays from 8am to 8pm, Saturdays from 10am to 6pm, and Sundays from 12pm to 5pm.
Events at Hargrave Street Market
Keep an eye out on the website as well as Hargrave Street Market's social media for events that may be happening at the market hall. You can also hear DJs every Saturday night, as well as whenever the Winnipeg Jets play at the Canada Life Centre.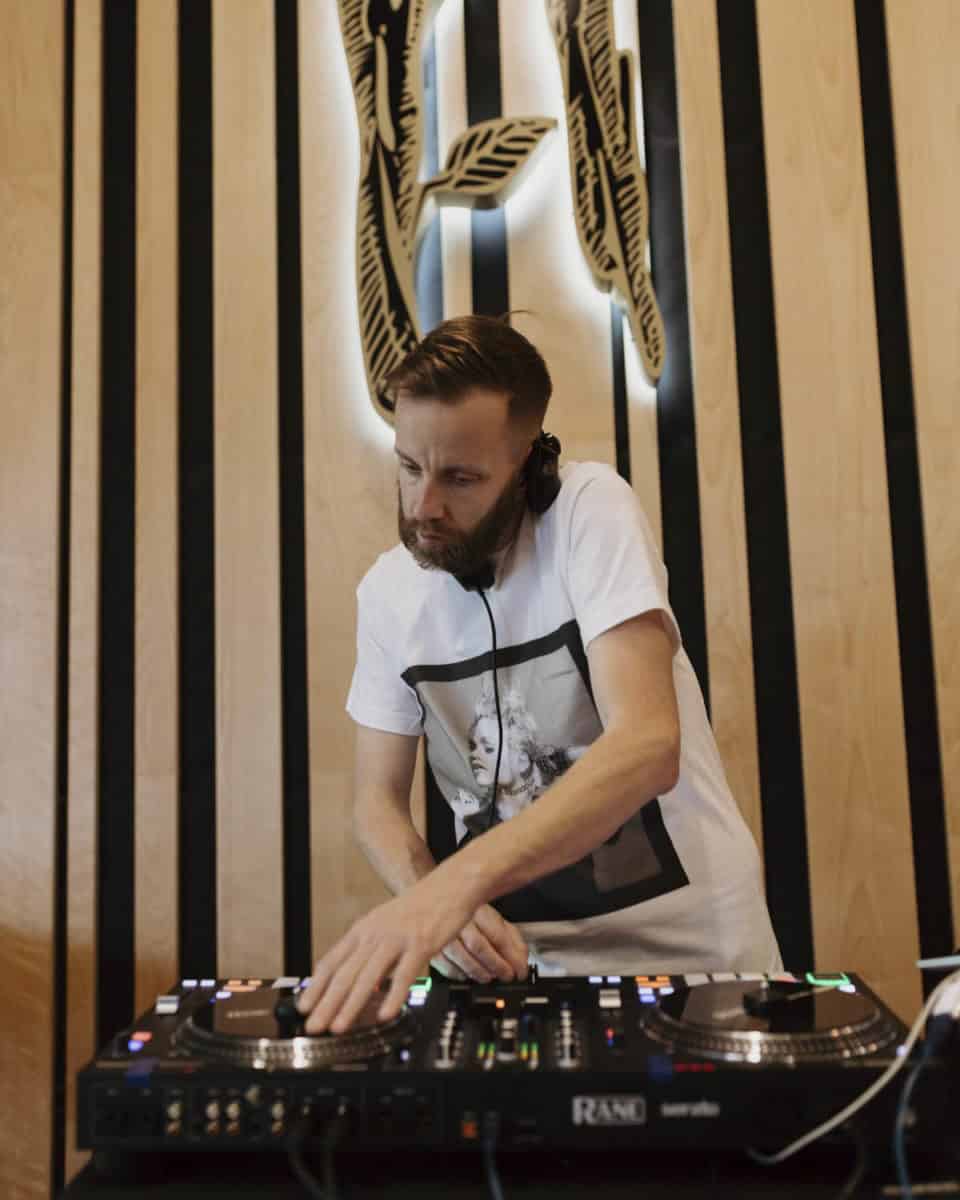 Looking for more to do in Winnipeg? Here are some suggestions: