Disclaimer: This page may contain affiliate links. Please review our full Terms and Conditions for more information and our Privacy Policy. Note that any pricing, operating hours, or other such information provided below may have changed since initial publication.
Compiled by the Road Trip Manitoba team
Last updated on January 12, 2023
Bowling has a long history in Winnipeg, and it continues to be an exciting activity with friends and family. Whether you're on date, celebrating a birthday, or just feel like some fun times, you know you're in for a treat at the bowling alley! Thankfully, there are quite a few great bowling alleys in Winnipeg to choose from. No matter what your skill level, from the novice to the professional, there are plenty of 5 and 10 pin options around the city. So grab your bowling shoes and get ready to have a strikingly good time with these 11 Winnipeg bowling alleys for you to visit!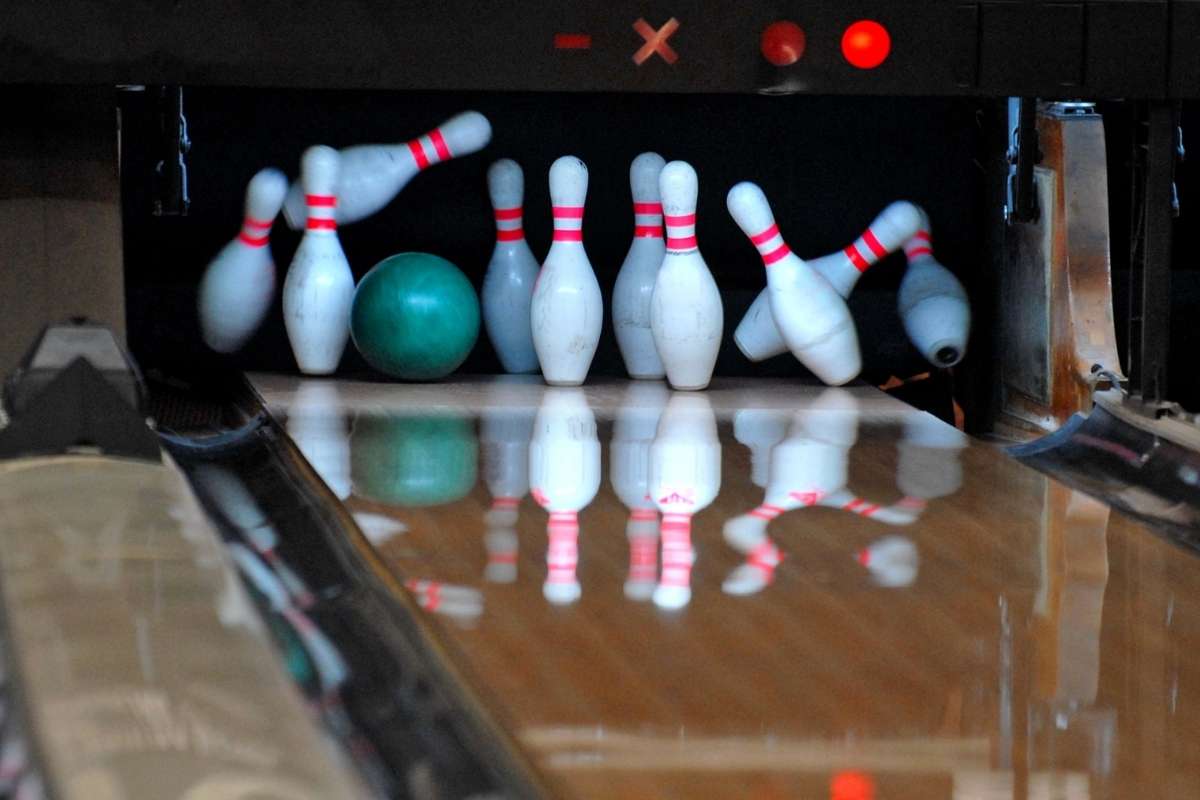 Note: we highly recommend booking your lane ahead of time! While most of the places below offer walk-ins, they're often extremely busy, especially on evenings and weekends.
Land Acknowledgements
Winnipeg is located on Treaty No. 1 the original lands and waters of Anishinaabe, Ininiwak, Anishininiwak, Dakota, and Dene peoples, and on the homeland of the Métis Nation.
The Best Bowling Alleys in Winnipeg
Uptown Alley
Location: 1301 St Matthews Avenue
With both 5 pin and 10 pin bowling on offer, Uptown Alley is one of the most dynamic bowling alleys in Winnipeg. It's also one of the newest, so the facility is very modern, clean, and accessible! With a whopping 24 lanes of 5 pin bowling and six lanes for 10 pin bowling, you can easily book a lane online.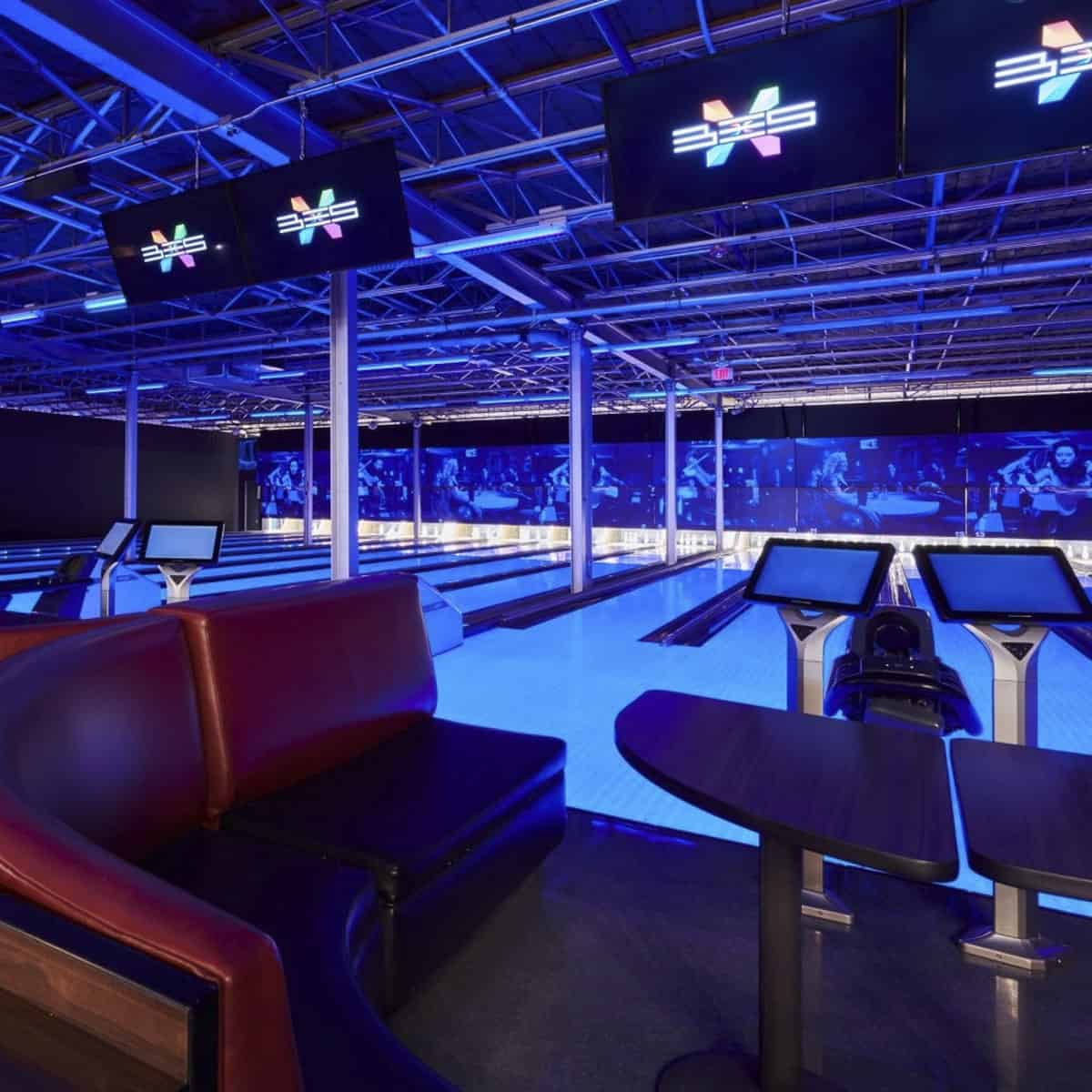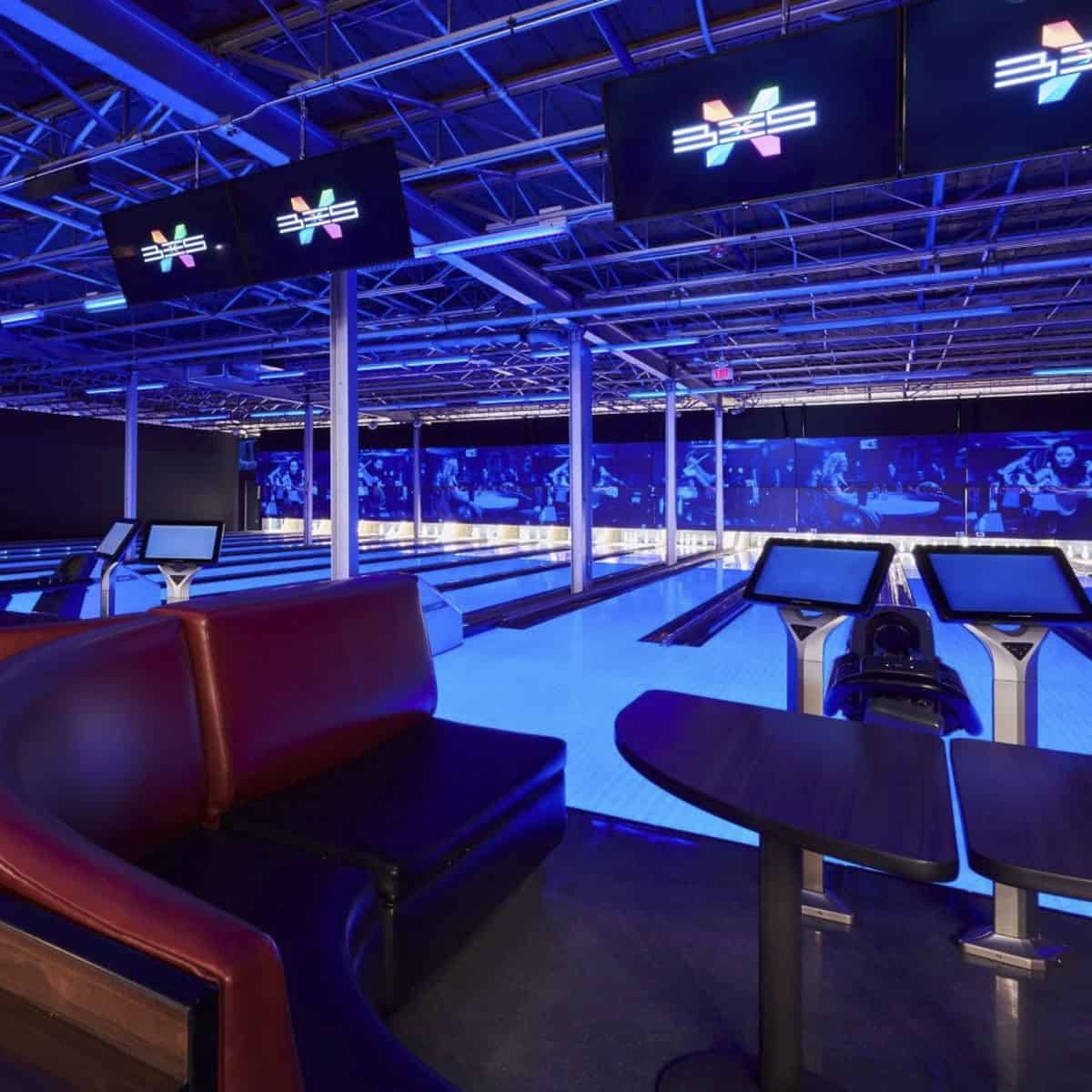 There are also automatic bumper bowling lanes, meaning the bumpers can pop up for bowlers who need them and can go back down for bowlers who'd like to bowl without them! Perfect for small children (or for adults, we don't judge here).
And there's not just bowling to try at Uptown Alley. There's also a fantastic arcade, laser tag, and a restaurant with tons of delicious menu items you can order directly to your lane, making it the kind of place you could easily stay for a while (although we have to note that it's the most expensive option on this list, especially when it comes to the price per hour; make sure to check online for deals and half-price days). We believe you'll be bowled over by what a great place Uptown Alley is for the whole family (sorry, we had to).
Park Alleys
Location: 730 Osborne Street
With a history that dates back to 1946, Park Alleys has been a mainstay of the bowling scene in Winnipeg for a very long time. The new owners have lovingly restored the interior of the building, so you can expect a retro vibe that includes the original Art Deco ceiling, neon lights, main sign, and the bowling alleys and equipment themselves (with even a few vintage bowling trophies on display). There's a brand new bar, restaurant, stage, pinball machines, and more, making Park Alleys a beautiful blend of the old and the new.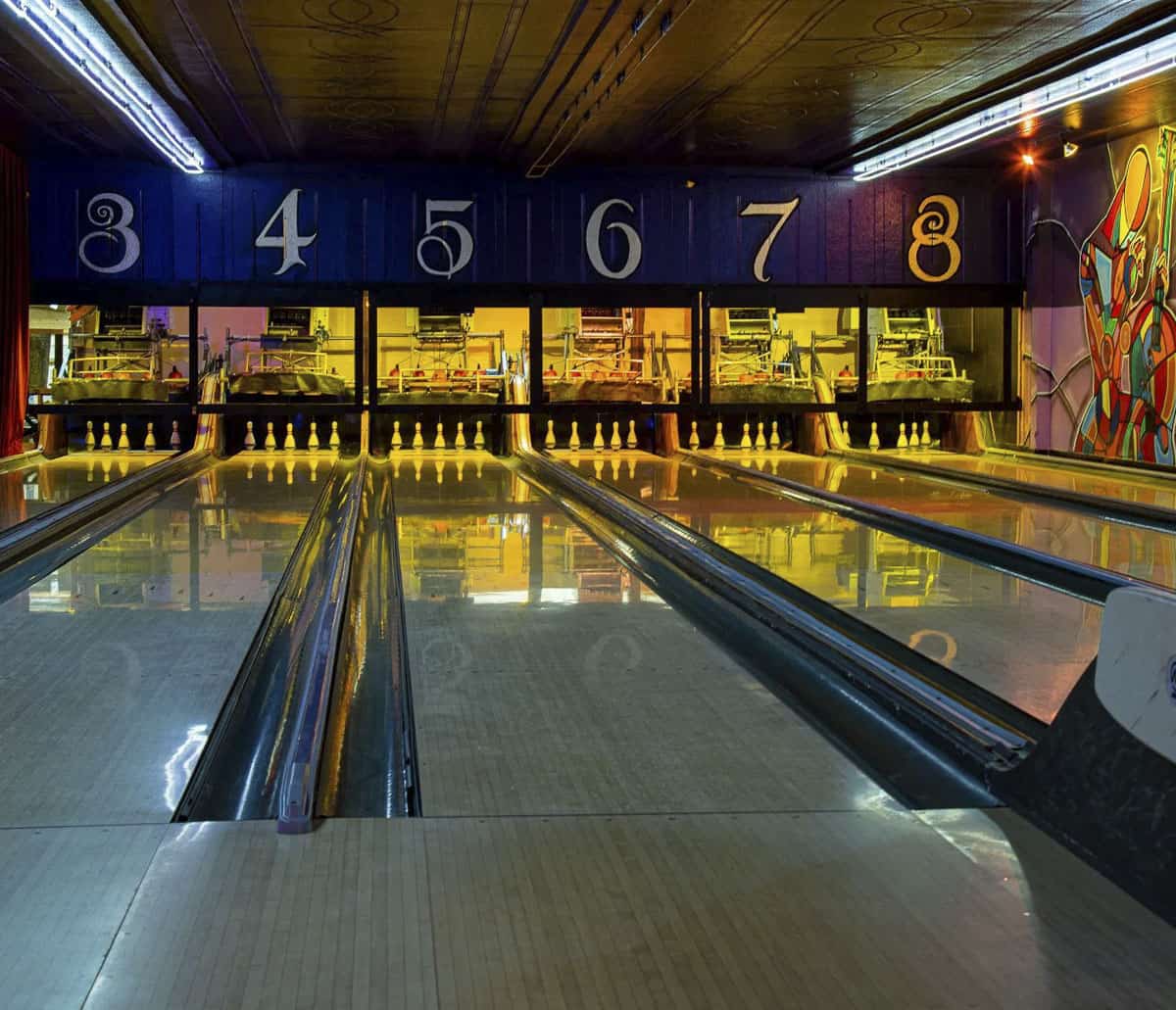 Although there are only six lanes open for 5 pin bowling, we highly recommend visiting because of its attention to detail and community feel. Not only that, the food is excellent, the patio is sure to be a great time, and there are regularly fantastic live acts who perform on stage. Think of a visit to Park Alleys as not just a night out bowling, but as an entire experience.
Coronation Bowling Centre
Location: 255 Tache Avenue
Coronation Bowling Centre is one of the most popular of the Winnipeg bowling alleys, and it's a local favourite in the Norwood neighbourhood. With league and public bowling available, there are also wonderful party options, whether it's for a child's birthday party or a private event.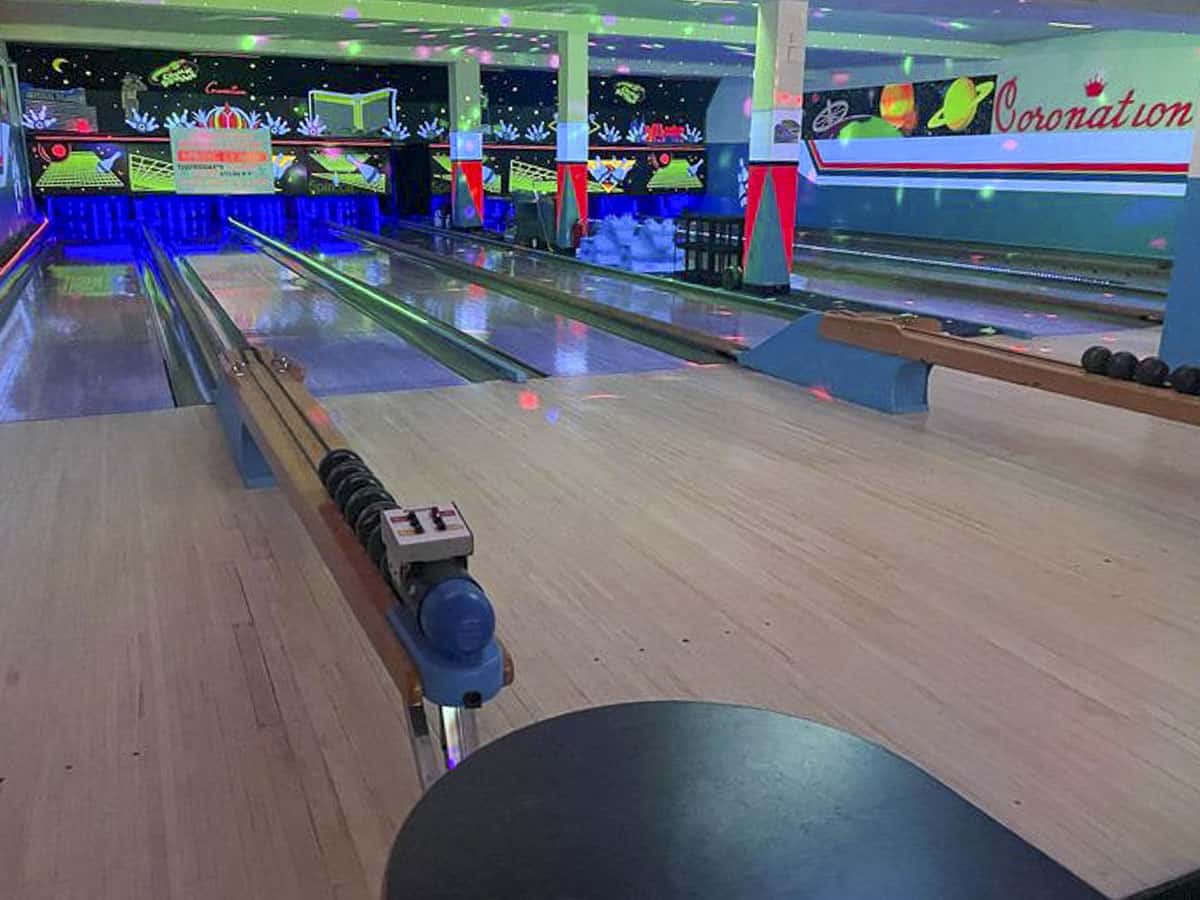 With a retro vibe, the prices per lane are very affordable here, and it makes for a great time no matter why you're bowling – whether it be for sport, for fun, for competition, or just for a night out with friends. Another reason we love the Coronation Bowling Centre? They offer sensory bags free of charge; the bags include noise-cancelling headphones, fidget tools, and more, making sure that everyone is included at the establishment.
Polo Park Bowling Centre
Location: 1485 Portage Avenue, inside CF Polo Park
Did you know that there's a bowling centre in Polo Park shopping mall? Many people in Winnipeg don't! Found in the basement, the bowling alley is an enjoyable place for leagues, tournaments, and public bowling. At the centre, you'll find 20 lanes for 5 pin bowling as well as multiple TVs for sports games. Bumper bowling is also available, and there's an arcade, lounge, and hot food, too! It's also in a terrific location, as it's near a lot of the best hotels in Winnipeg.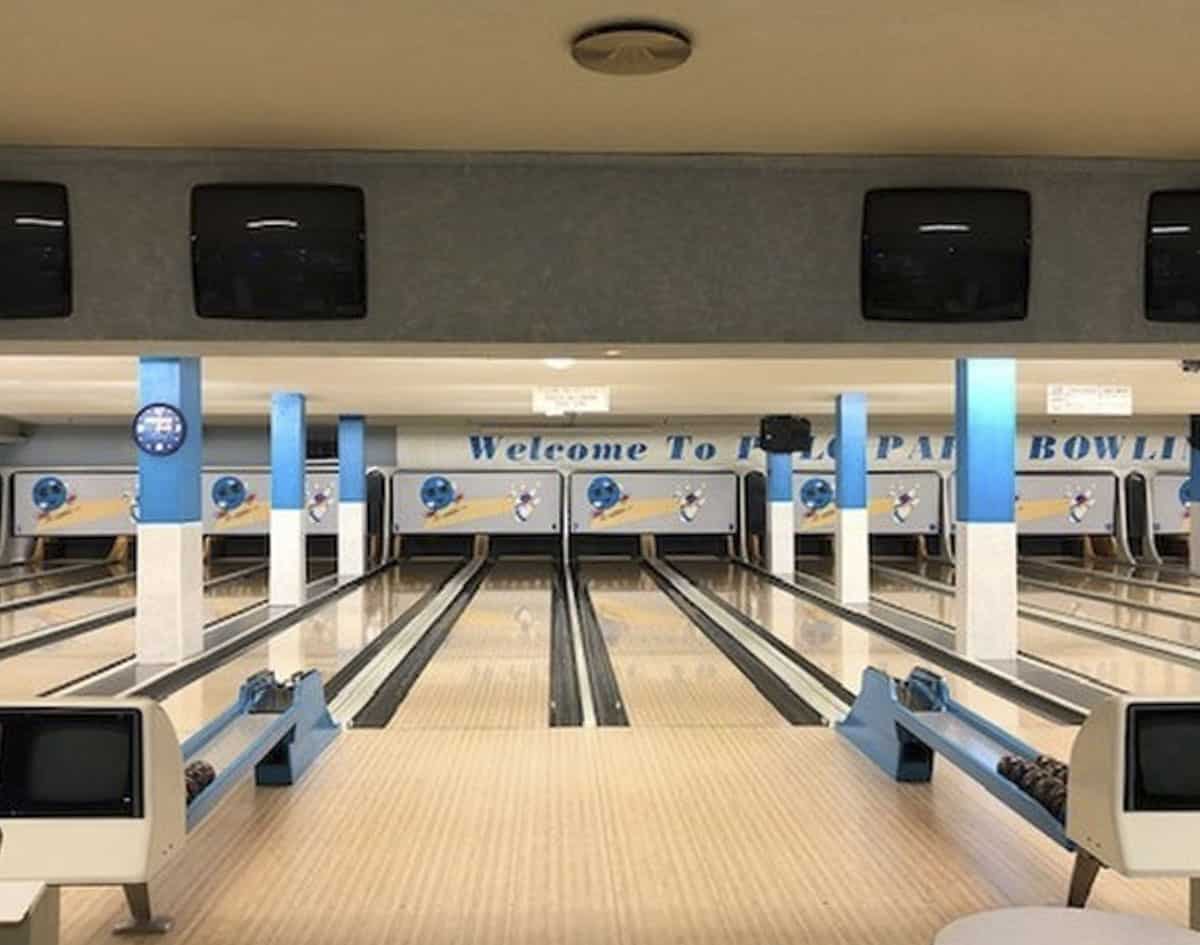 Opened in 1959, Polo Park Bowling Centre is possibly one of the most budget-friendly bowling options in Winnipeg, with prices per lane at very reasonable rates (and they include shoe rentals). It's a terrific option, then, to fit into a family's budget. They also have party packages and group rates, and on Friday, Saturday, and Sunday nights, get ready for "Rock'n'Glo", which is always a blast!
Dakota Bowling
Location: 1085 St Mary's Road
Head to St. Vital to visit Dakota Bowling, where they encourage you to "get off the streets and into the alleys". Along with a clever tagline, the 24 lanes of 5 pin bowling are open to the public as well as for leagues. Good to know for germaphobes: all bowling balls, tables, chairs, and tablets are sanitized after each game, and there are even disposable bowling shoes to buy if you don't feel like renting a pair of shoes!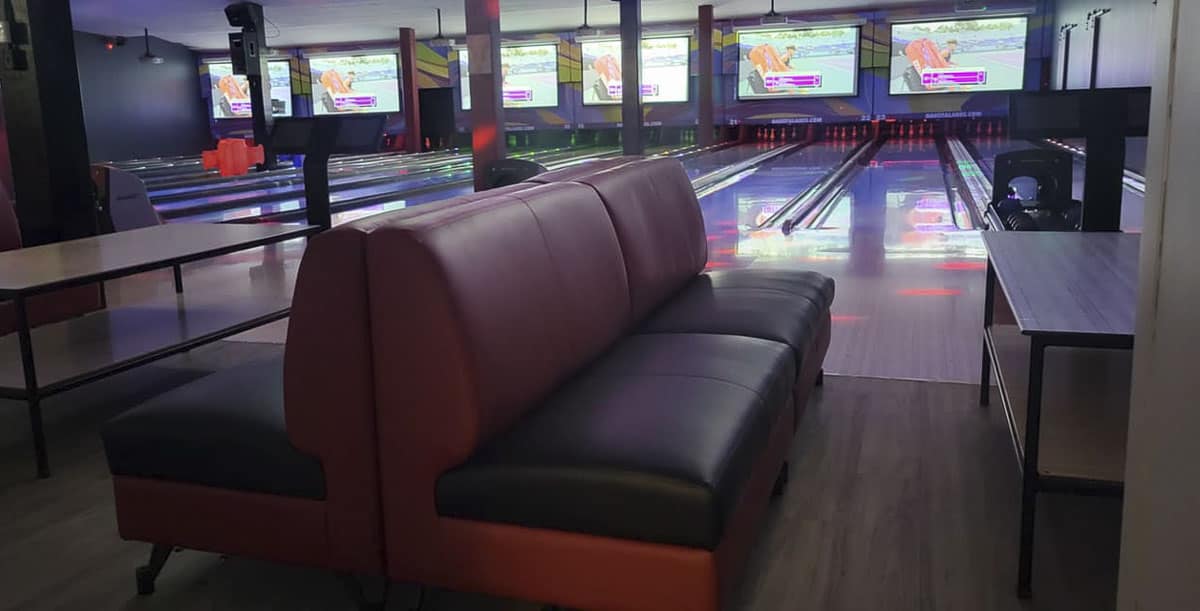 With very reasonable prices, especially when it comes to adding additional time, Dakota Bowling is ideal for some family fun. There's also a menu that includes pizza, poutine, snacks, and wraps, so you can easily make an afternoon or an evening out of a visit to the lanes.
Westwood Lanes and Games
Location: 479 Westwood Drive
With kid friendly bumper bowling lanes, glow bowling, and 16 lanes of 5 and 10 pin bowling, this family-owned and operated bowling alley in Winnipeg is a neighbourhood favourite. There are also regular bowling leagues for all levels, perfect for those who'd like to get more involved in the sport! Make an evening out of visiting Westwood Lanes and Games, as there's a lounge with lots of hot food items on the menu. Kids – and hey, adults, too – will also love the arcade.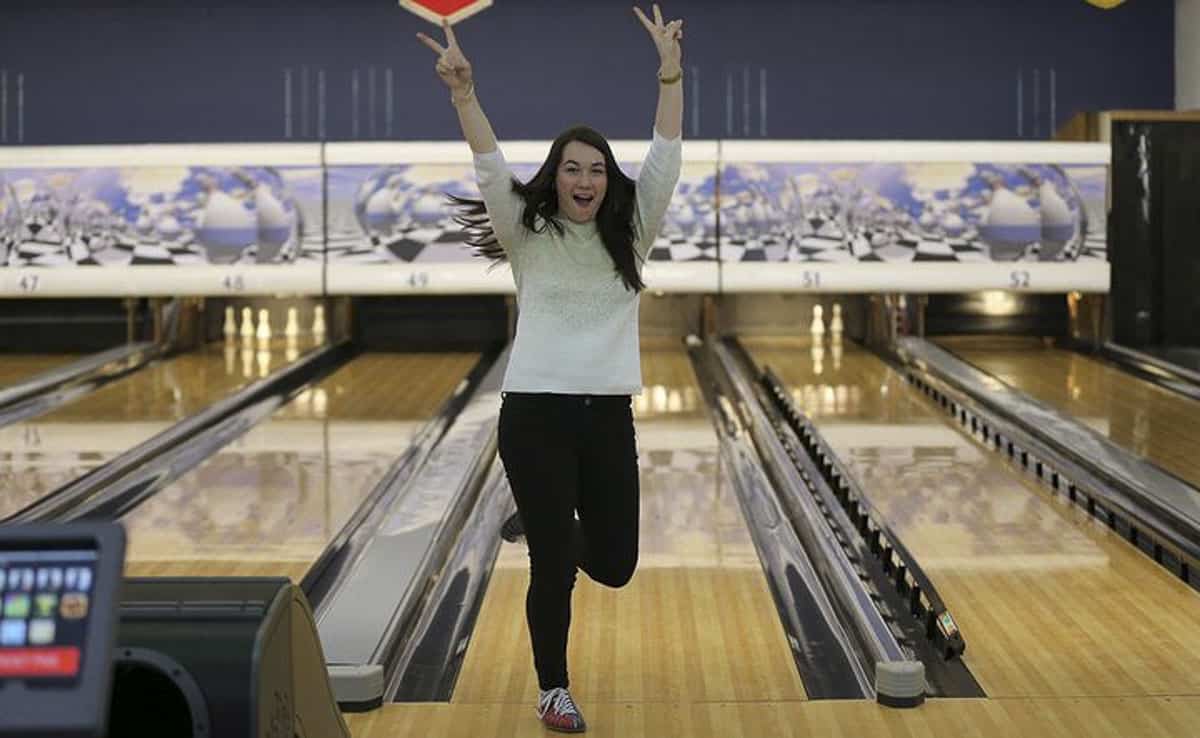 Another great aspect of Westwood Lanes and Games are their options for bowling parties. They offer parties for all ages, from small children to teens to adults, as well as company and school outings and team wind-ups.
Billy Mosienko Lanes
Location: 1136 Main Street
Relatively close to downtown Winnipeg, Billy Mosienko Lanes is a great place for family fun in the city's North End. Popular for birthday parties, the bowling alley has many bowling leagues and often hosts local, provincial, and national bowling tournaments, too. Public bowling prices are reasonable, and there are also various specials every day of the week. You can bowl by the game or have unlimited games per hour/two hours.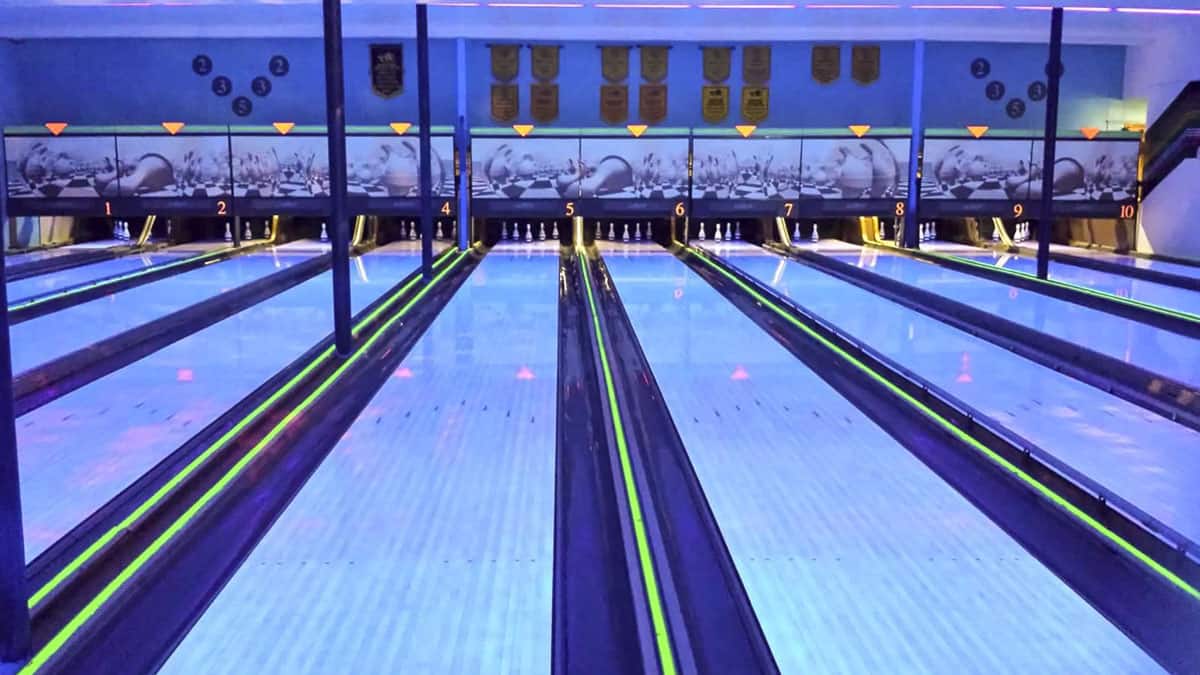 They often host private events and parties, and are even sometimes available for booking outside of the regular opening hours. People rave about the accommodating staff and friendly service, while there's also a good selection of snacks and drinks onsite.
LaVérendrye Bowling Lanes
Location: 614 Des Meurons Street
Found in St. Boniface, LaVérendrye Bowling Lanes is known for having an extremely enthusiastic staff who really encourage you to fall in love with the sport. With 16 lanes of 10 pin bowling, we recommend calling ahead of time to book ((204) 237-4137) as it can fill up quickly on weekends. Go for a casual game with a friend or two, or book your next party or event! There are also both adult and youth leagues to join if you'd like to make bowling a larger part of your life.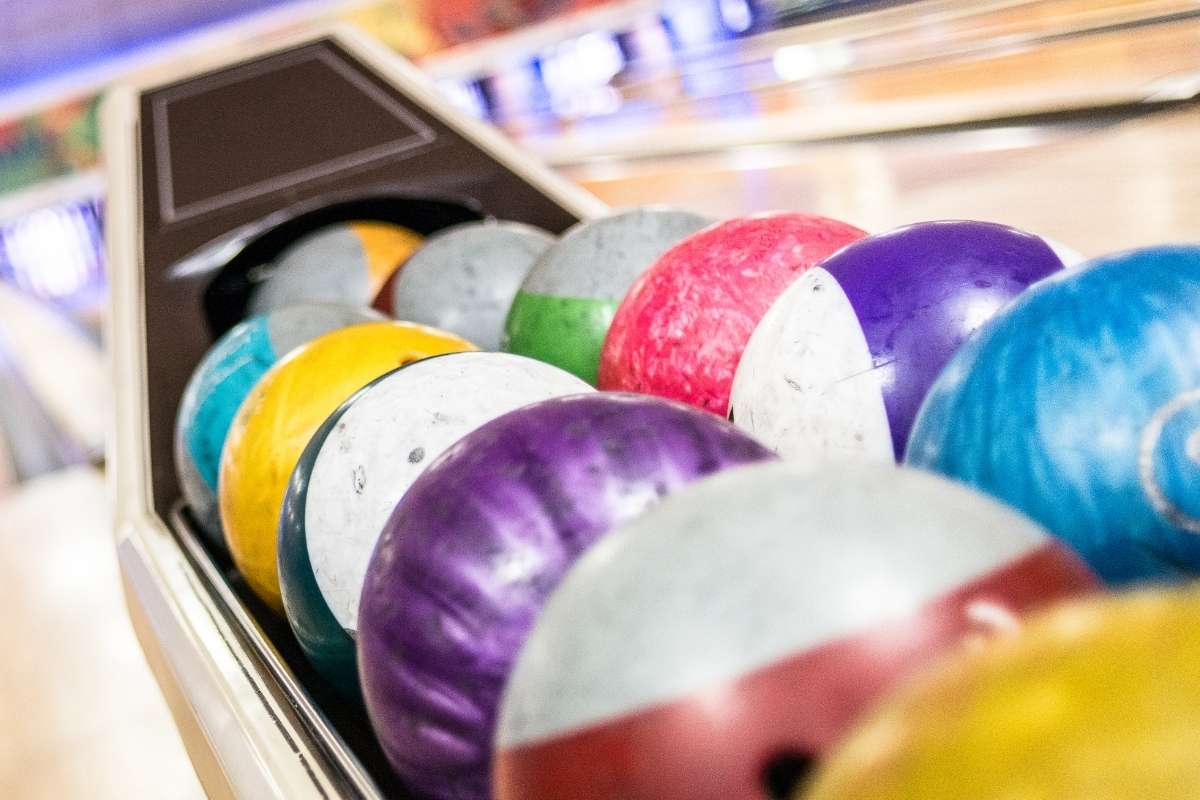 Other highlights of LaVérendrye Bowling Lanes are the affordable prices, pool table, bumper bowling, glow bowling, lounge, and snack bar. If you're looking for a fun night out in St. Boniface, this might just be your place.
Chateau Lanes
Location: 1145 Nairn Avenue
Open relatively early and late compared to many bowling alleys in Winnipeg, Chateau Lanes is a popular spot for 10 pin bowling in the city. We're big fans of their Friday night "All U Can Bowl" prices, which is a great deal per person (and even includes shoes and a beer, how can you go wrong?). There are leagues, tournaments, fundraisers, school events, and the availability to book your own party or private event.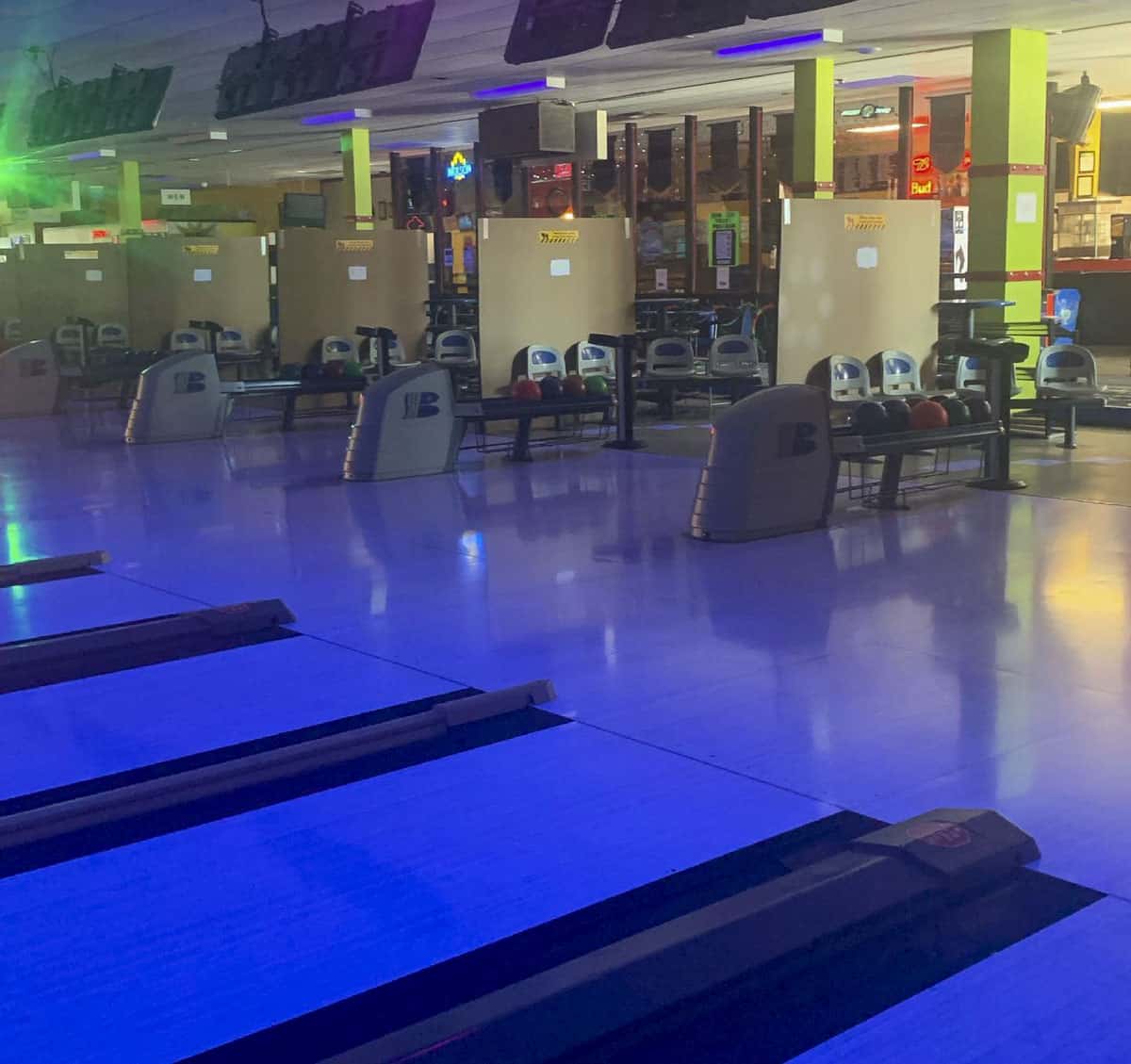 But there's a lot more to enjoy than just regular bowling at Chateau Lanes. Enjoy the VLT lounge, the snack bar, glow bowling, and so much more; you can easily make a fantastic evening out of a visit here. The youth bowling program on Saturdays is also extremely popular, which is a great way to get involved in the community.
St James Lanes and Lounge
Location: 1805 Portage Avenue
With competitive rates – in fact, they have some of the cheapest prices in the city – St James Lanes and Lounge is an excellent choice when it comes to Winnipeg bowling. With 16 lanes of 5 pin bowling, it's a popular spot for both public bowling and leagues. It's also a fabulous choice for a party or event, as there's a bar and snack menu on offer. The family-owned and operated spot is also known for being family-friendly, as there's glow bowling and black lights to make everything a bit more exciting.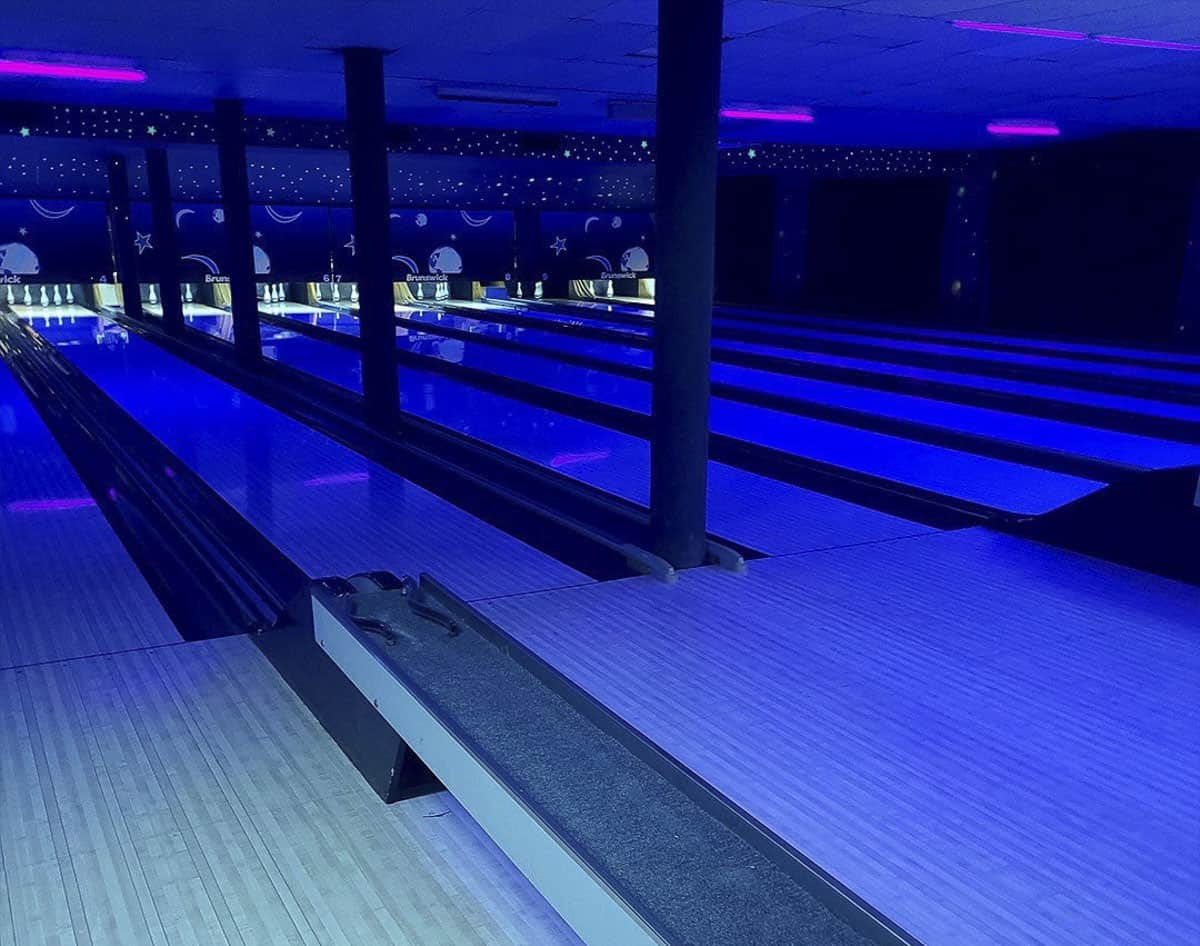 Not only that, St James Lanes and Lounge stands out on this list, as it often hosts stand up comedy nights as well as regular bowling, so it's a good spot for a night out with friends or a date.
Rossmere Lanes
Location: 1042 Henderson Hwy
Open since 1961, make your way to Rossmere Lanes for some family fun. With extremely affordable prices, we love this spot for its friendly service, reasonable rates, food menu, and its late night glow bowling; on Fridays and Saturdays, the bowling alley is open until midnight. There are also often special events, such as Halloween and Christmas parties, as well as availability for private parties. There are also a lot of leagues at Rossmere Lanes, and everyone is welcome to form your own league.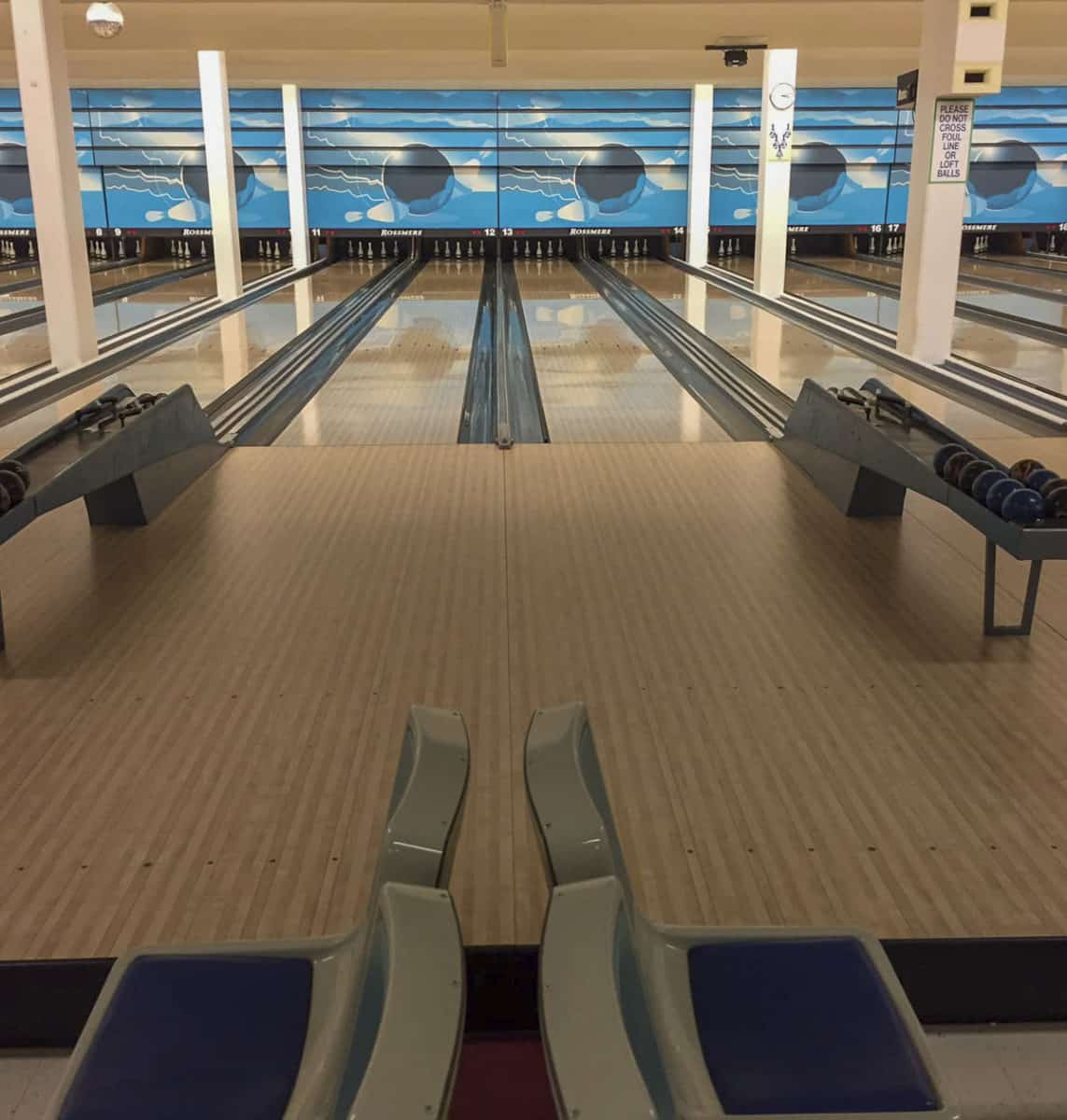 Kids will also love it here, as there is bumper bowling, birthday party specials, and youth programs for the avid young bowler in your household. All in all, if you're looking for a family friendly spot to go, we highly recommend Rossmere Lanes.
Looking for more to do in Winnipeg? Here are some popular articles: