Disclaimer: This page may contain affiliate links. Please review our full Terms and Conditions for more information and our Privacy Policy. Note that any pricing, operating hours, or other such information provided below may have changed since initial publication.
Compiled by the Road Trip Manitoba team
Last updated on January 13, 2023
Is there anything more exciting, more challenging, and more fun than an escape room? Whether you're a first-timer or an expert, there's a multitude of escape rooms for you to try in Winnipeg. Catering to groups as small as two people or groups as large as ten people or more, use the clues provided to solve puzzles and complete your mission before your time runs out.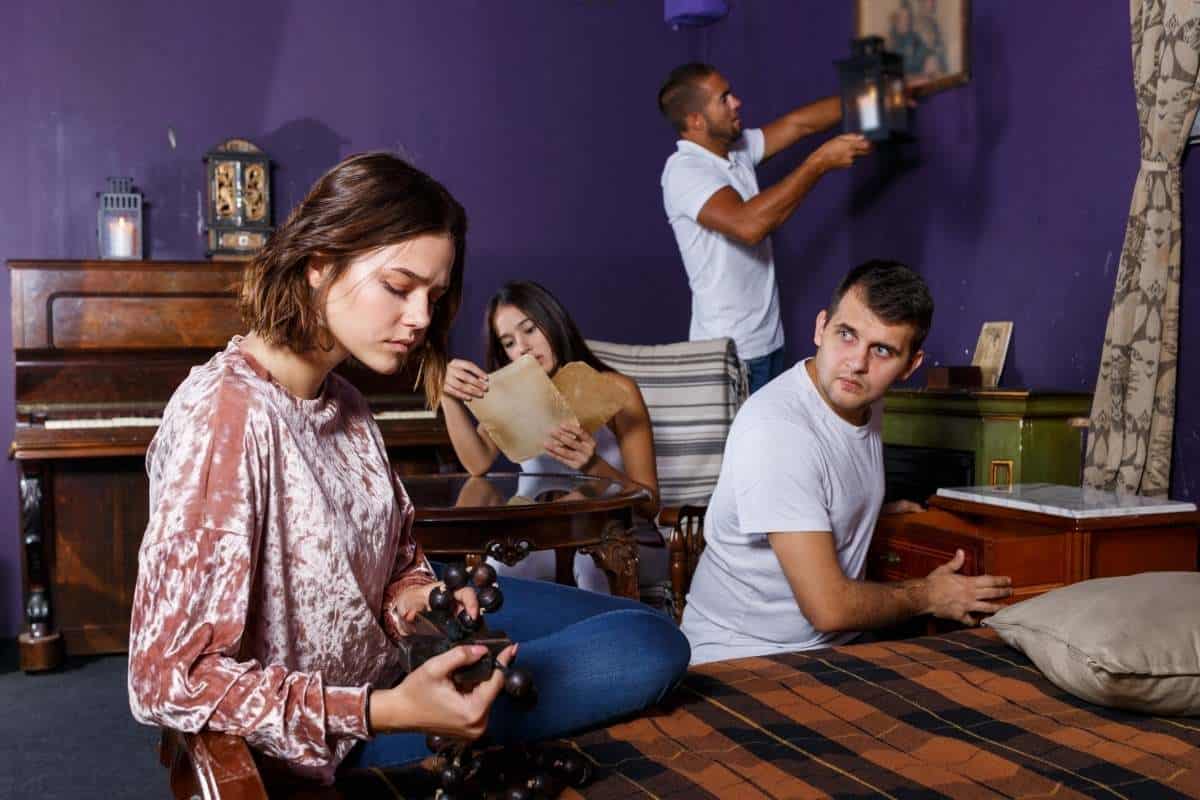 In most cases, you'll have 60 minutes "locked" in an escape room to navigate your fictional challenge. Thankfully, many of the places listed change their rooms frequently, so you can revisit the same spots and always experience something new. In our opinion, the city's escape rooms are some of the most fun things to do in Winnipeg!
Read on for some of the best Winnipeg escape rooms, and please note that we try our best to keep this list updated with the escape rooms that are currently open and accepting bookings! You can book online using the links we've provided; booking in advance is always recommended.
Land Acknowledgements
Winnipeg is located on Treaty No. 1 the original lands and waters of Anishinaabe, Ininiwak, Anishininiwak, Dakota, and Dene peoples, and on the homeland of the Métis Nation.
The Best Escape Rooms in Winnipeg
The Real Escape Canada
Location: 3137 Portage Avenue
Often referred to as the best escape room in Winnipeg, The Real Escape Canada in St. James has rave reviews across the board. Using a combination of speed, skill, and logic, work with your team to beat the clock and solve your room on time. The Real Escape Canada has perhaps the most varied selection of rooms in the city, including some that are sure to delight (and sometimes even scare) even the most expert escape room aficionados.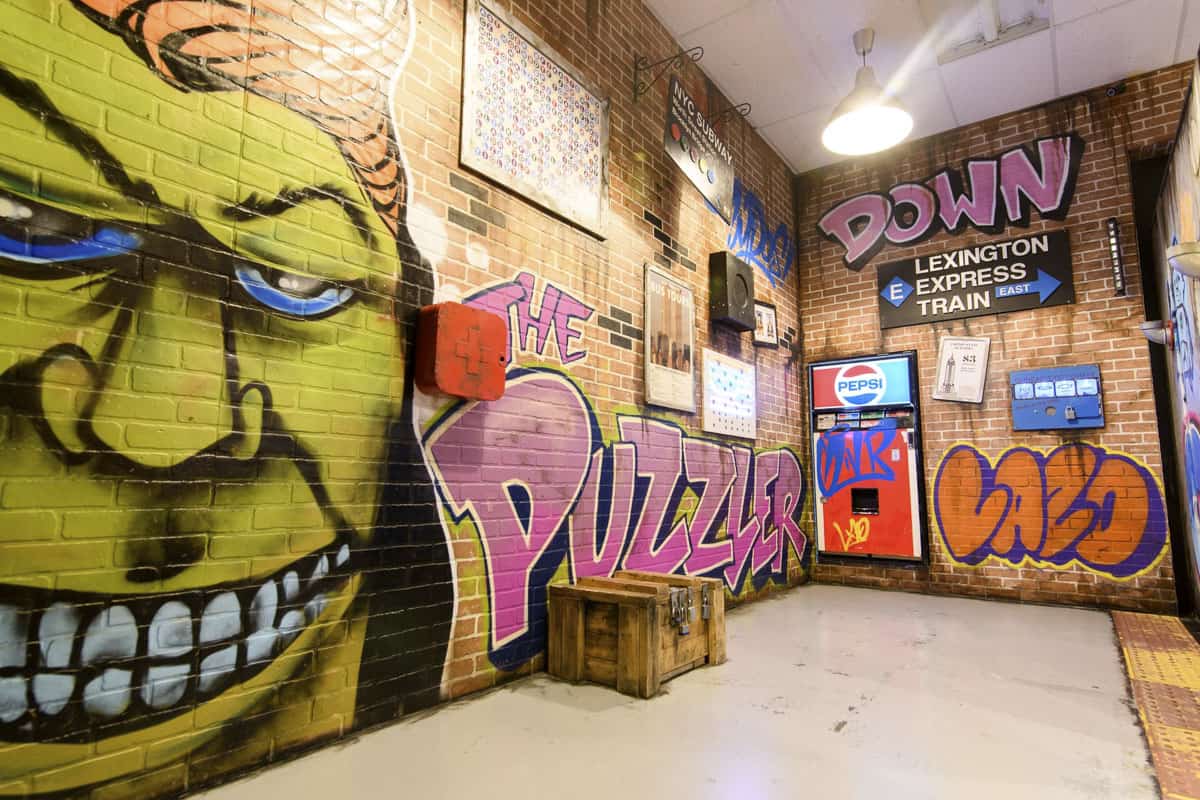 Rooms have included London 1888 (one of the city's scariest rooms as you try to escape a notorious killer), Oz (your mission is to rescue Toto… yes, you read that correctly!), and The Ruins (travel back to 1935 to locate a mysterious jewel). You'll be very impressed by the quality of the rooms at The Real Escape Canada, as the design is top notch. Even better? Children aged nine and up are welcome, as there are specially designed, age appropriate versions of many of the rooms for them.
Enigma Escapes
Locations: 980 Lorimer Blvd Unit 4, 25 Keenleyside Street, and 1120 Grant Avenue (inside Grant Park Shopping Centre)
Enigma Escapes has three locations around Winnipeg, and it's well known within the city for its ever-changing rooms and action-packed escapes. They even have different rooms at each location, so you can make your way around the city trying to solve them all! With an expert game master as your guide, you can choose the difficulty level that best suits your group of friends, family, or coworkers. No matter what, you're in for a fun adventure using your skills and knowledge. We bet you'll be blown away by the quality of the design and the extraordinary details that bring the entire escape game together.

Rooms have included Murder at Mardi Gras (your group of jazz musicians have been named the prime suspects… can you clear your name and find the real murderer?), Prohibition – The Lucky Duck (it's 1925, and you're tasked with finding the nefarious kingpin at the speakeasy before a bomb goes off), and A Spooky Fairytale Escape (this one is good for kids or anyone who is looking for a simpler escape). Whichever location you choose, the rooms at Enigma Escape are considered some of the best in the city, and it's easy to see why.
Time Lapse Escape Rooms
Location: 654 King Edward Street
Consistently ranked as one of the top escape rooms in the city, Time Lapse Escape Rooms are exciting, interactive, and let's face it… so much fun. With plenty of atmospheric elements – they try to engage all of your senses, from sight to sound to even smells – you'll find Time Lapse Escape Rooms to be one of the most theatrical and immersive of all the escape rooms in Winnipeg. Whether you're after a team building exercise, night out with friends, or just looking for something new and unusual to try, you're in for a real treat.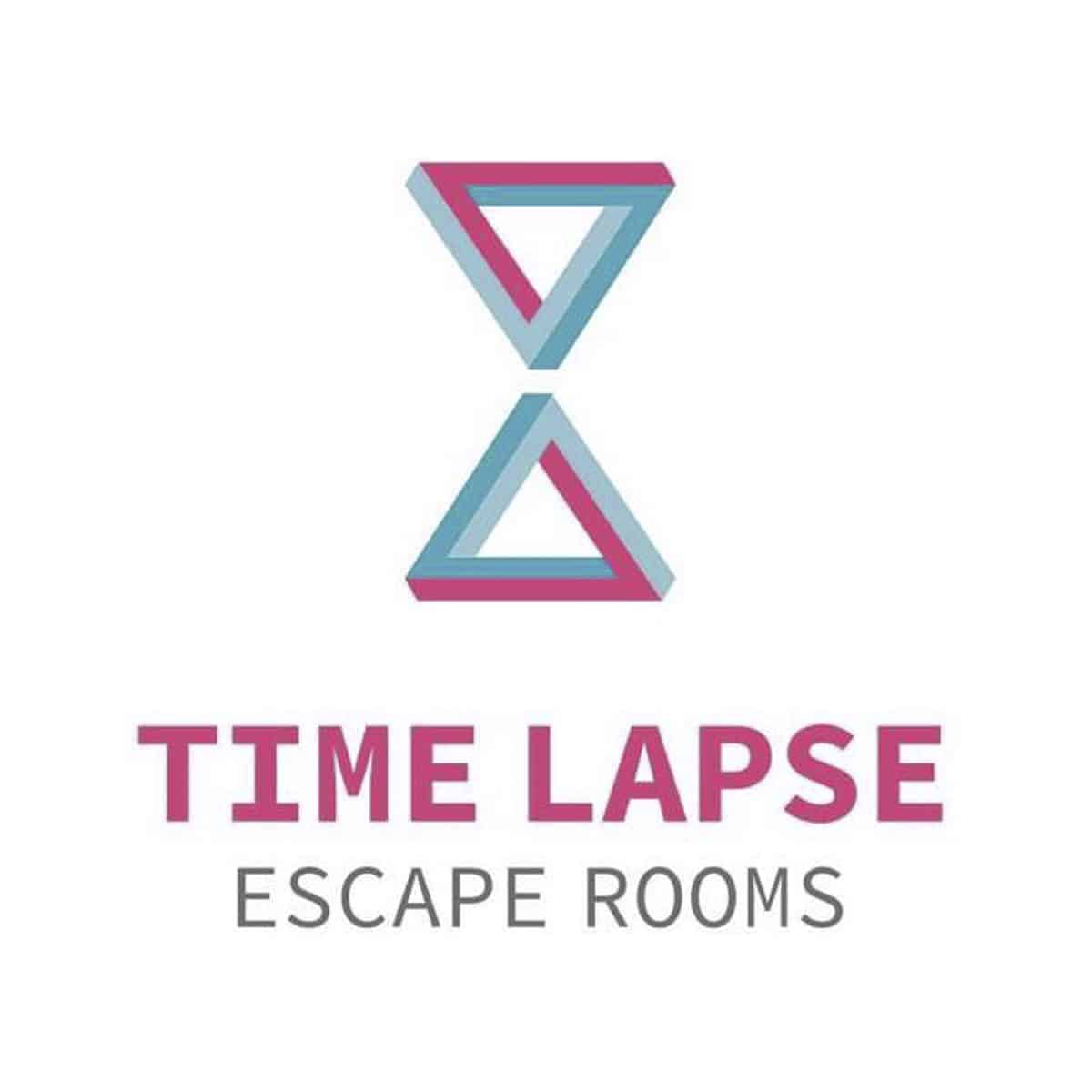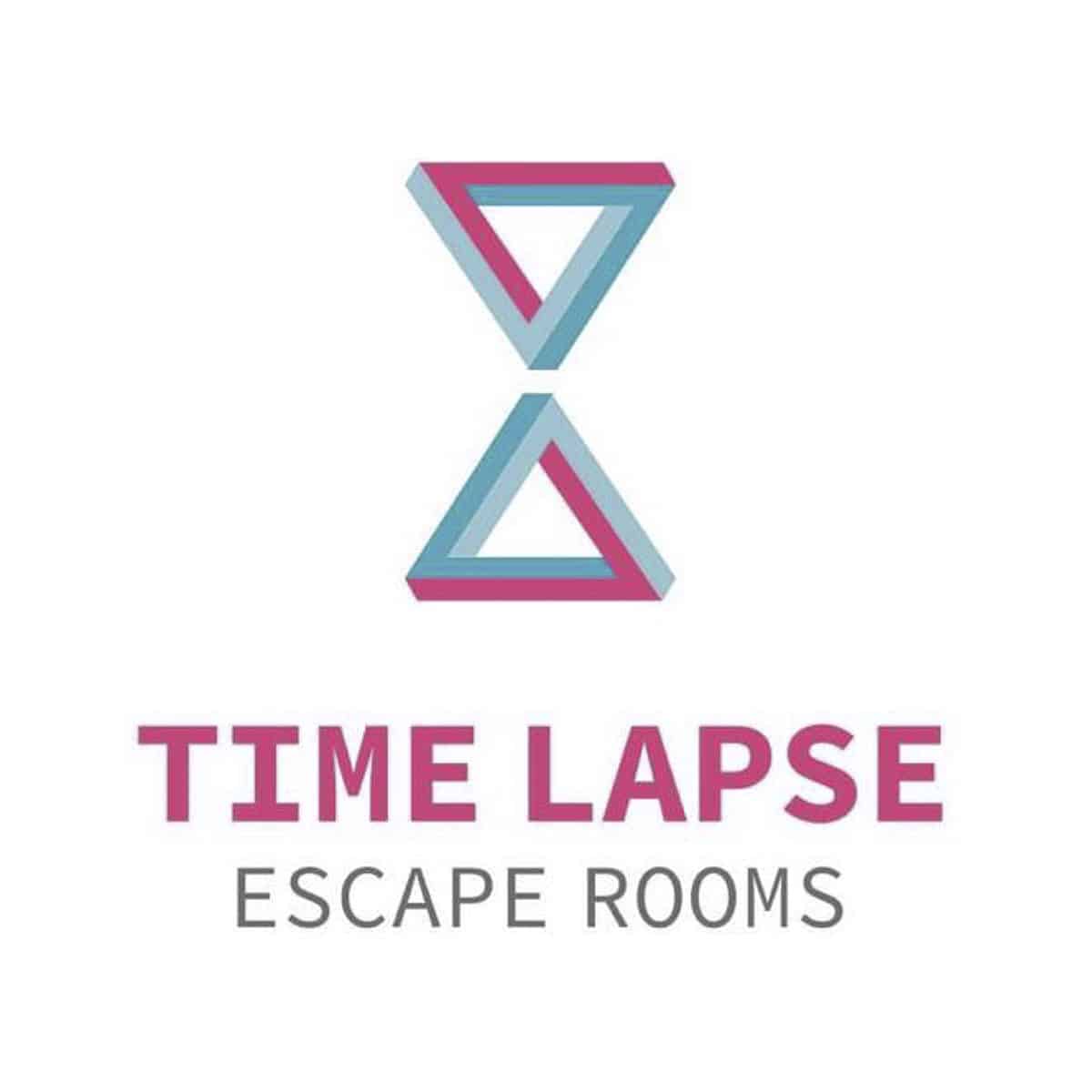 With a plethora of rooms to choose from at Time Lapse, you're sure to find something that's up your alley. Rooms have included Eye of the Spy (save the world from a secret space weapon before time runs out… no pressure!), Trapped in Time (are you any match for the eccentric Professor Perrin?), and The Warlock's Curse (prepare to meet evil in the Underworld as you try to unlock the curse). They also have print and play escape rooms for you to play at home or online with friends.
Killer Noob Escapes
Location: 740B Century Street
Known for their attention to detail, the immersive games at Killer Noob Escapes are guaranteed good times in Winnipeg. Work with your team to escape a killer clown named Puddles (cue nightmares for the next year) in one of two experiences, or you can choose to book both! There is also the "Chamber", a one-person room that gives you five minutes to solve five puzzles. We're also big fans of their two player rooms, including the recent Buried Alive; it's rare to find rooms that cater to only two people, so it's perfect for a date night.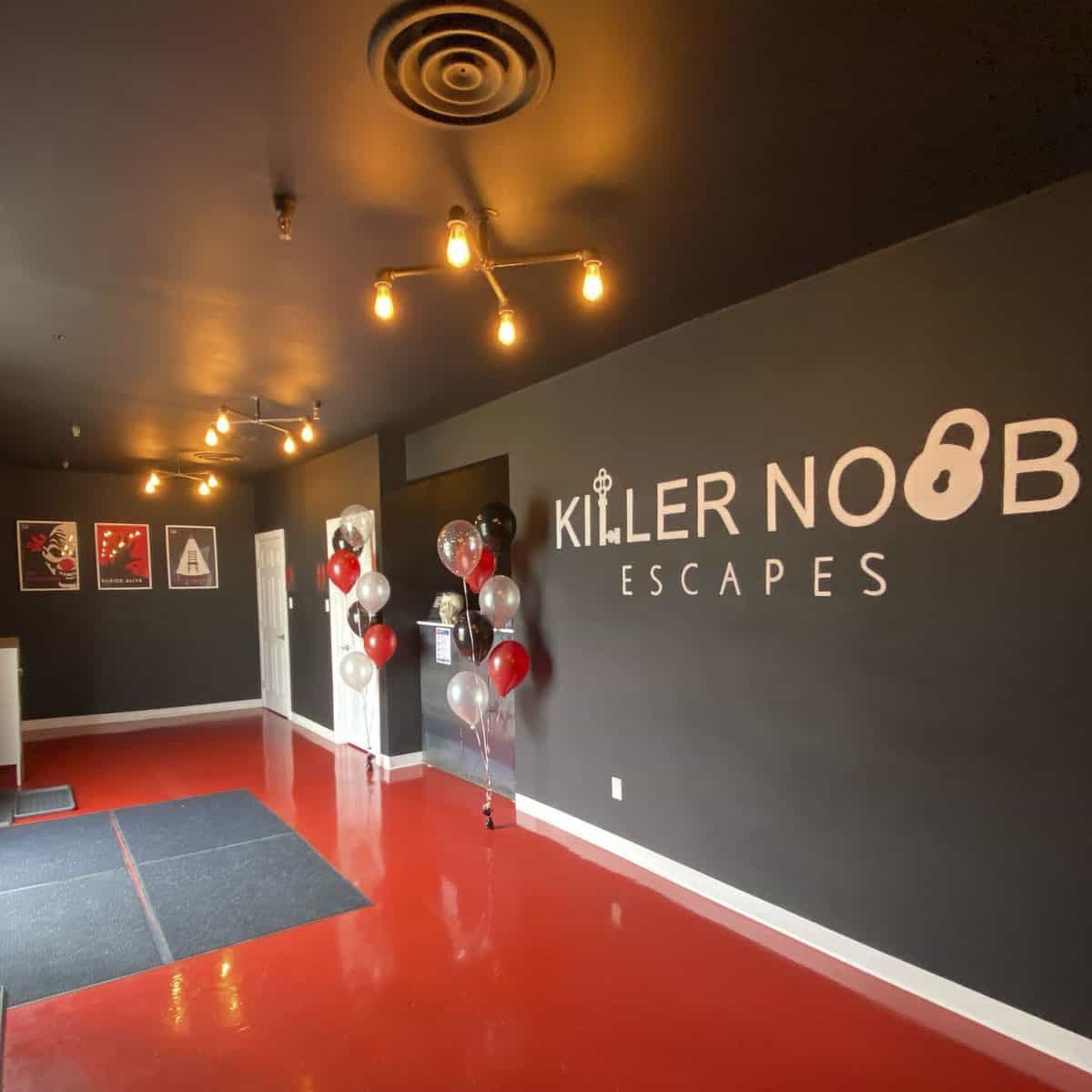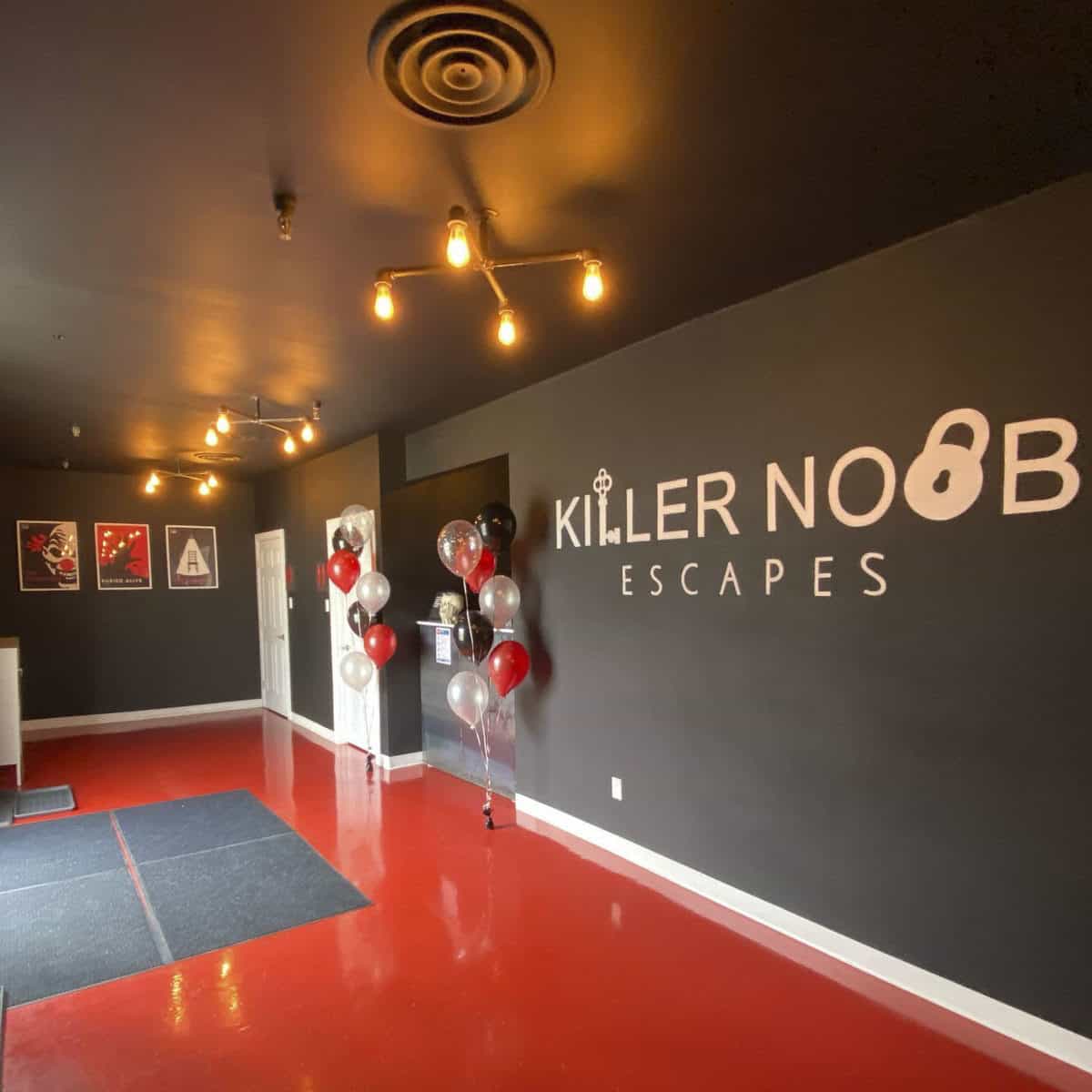 There are glowing reviews about the friendly game masters, challenging games, and spooky storylines, making Killer Noob Escapes a favourite in Winnipeg.
GET OUT! Escape Rooms
Location: 420 Des Meurons Street #115
With six rooms to choose from, you know you're in for a good experience at GET OUT! Escape Rooms. Always unique, always interesting, and always an adventure, there are group options from two to ten people. Use the clues to solve the games in time as your brain is taken to a whole new level!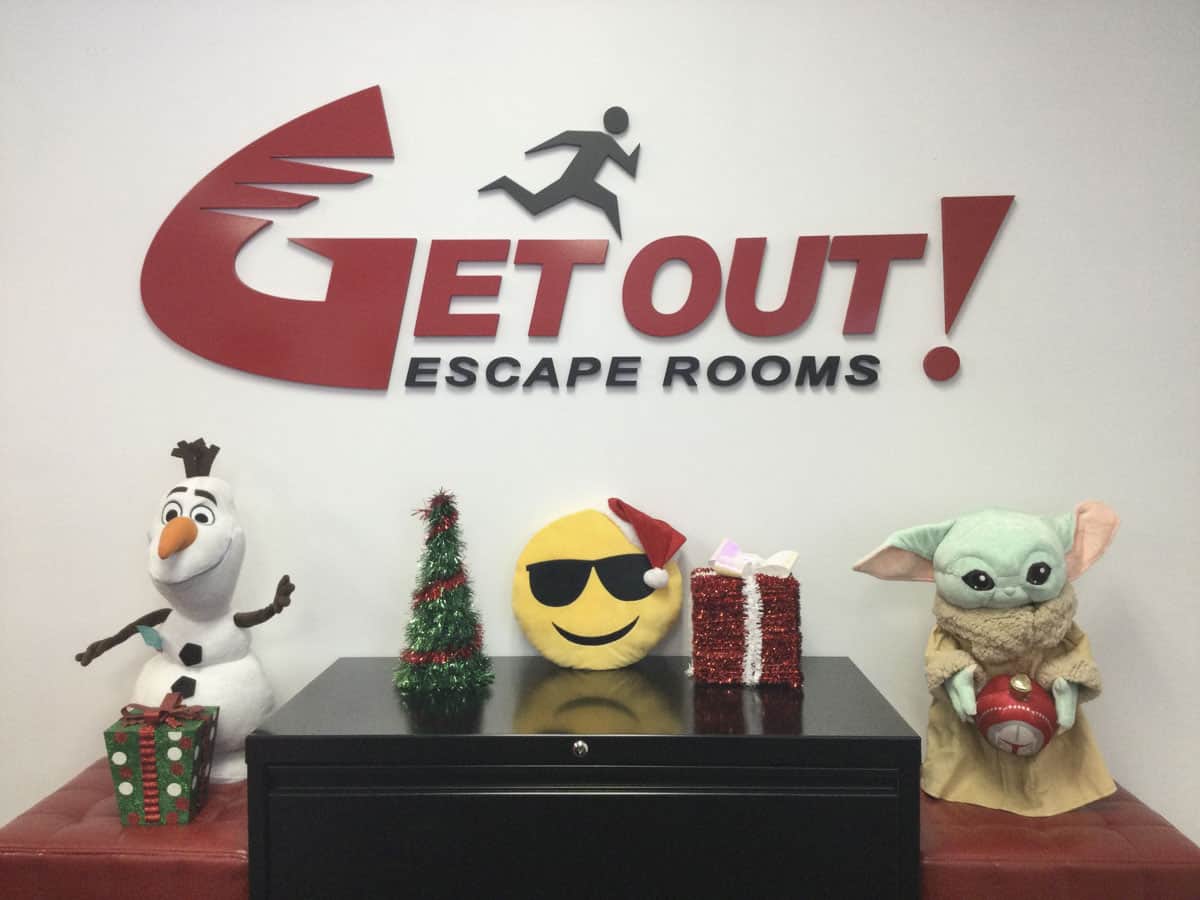 Rooms have included the Ultimate Game Room (can you beat the mischievous jester at his own game?), Drunken Bar Heist (break into a bar and retrieve your passport so you don't miss your flight… much harder than it seems), and Underground Bunker (your air is rapidly running out, you had better escape soon!). What's really fun about this particular escape room is that they keep track of all record holders online, so it's easy to see where you line up against other guests.
Mask Escapes
Location: 7 – 25 Scurfield Blvd
Action-packed, immersive, and always a blast, Mask Escapes is fun for the whole family (pre-teens and teenagers will love it). A great team building experience, work together to solve puzzles, open locks, and ultimately escape the room you're playing.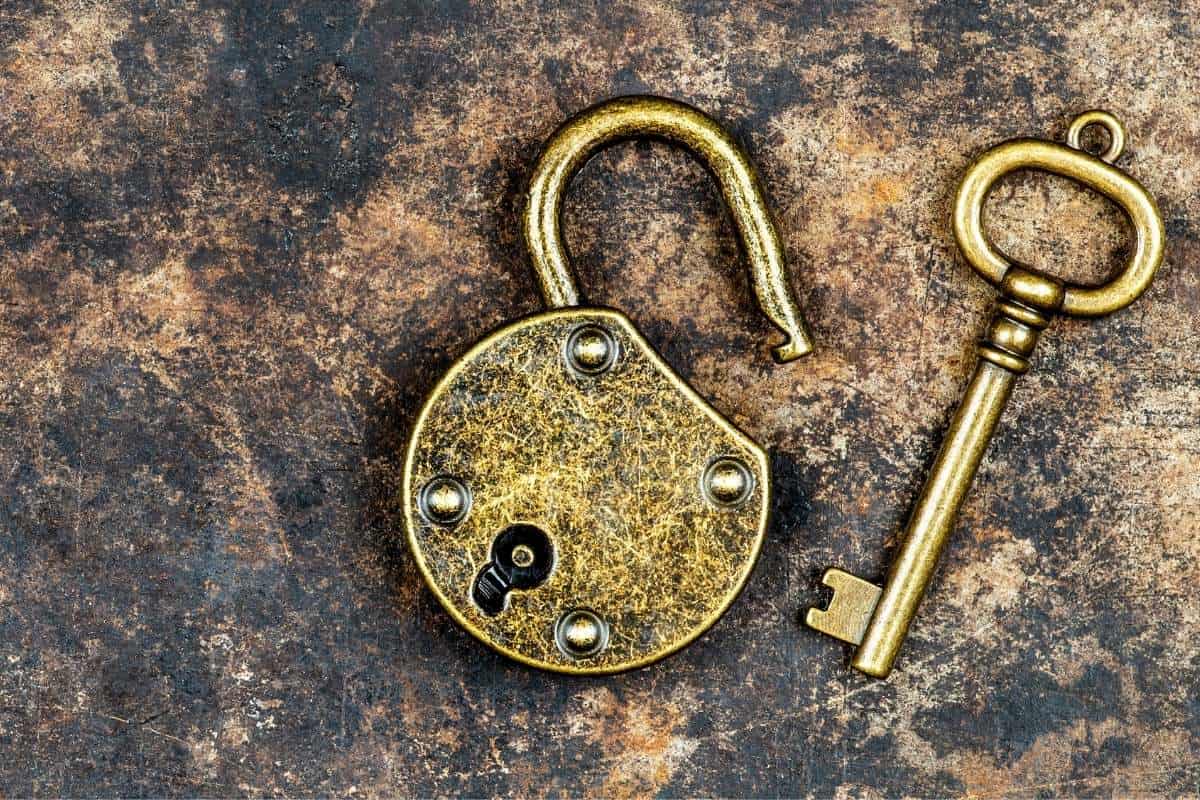 Mask Escapes has various difficult levels, from the beginner to the advanced. Rooms have included The Cabin (one of the creepiest Winnipeg escape rooms), Roll the Bones (the story of an underground casino run by a notorious gangster), and The Mask of Time (your classic museum heist). Mask Escapes is known for their innovative games that are sure to always keep you on your toes.
Escape Social
Location: 202-123 Marion Street
Found in the heart of St. Boniface, Escape Social has a creative mix of escape rooms to choose from. Bonus: they are also bilingual, so you can play in either English or French! One of the newer escape rooms in Winnipeg, you can adjust the difficulty level by speaking to the staff beforehand… just how many hints are you willing to take?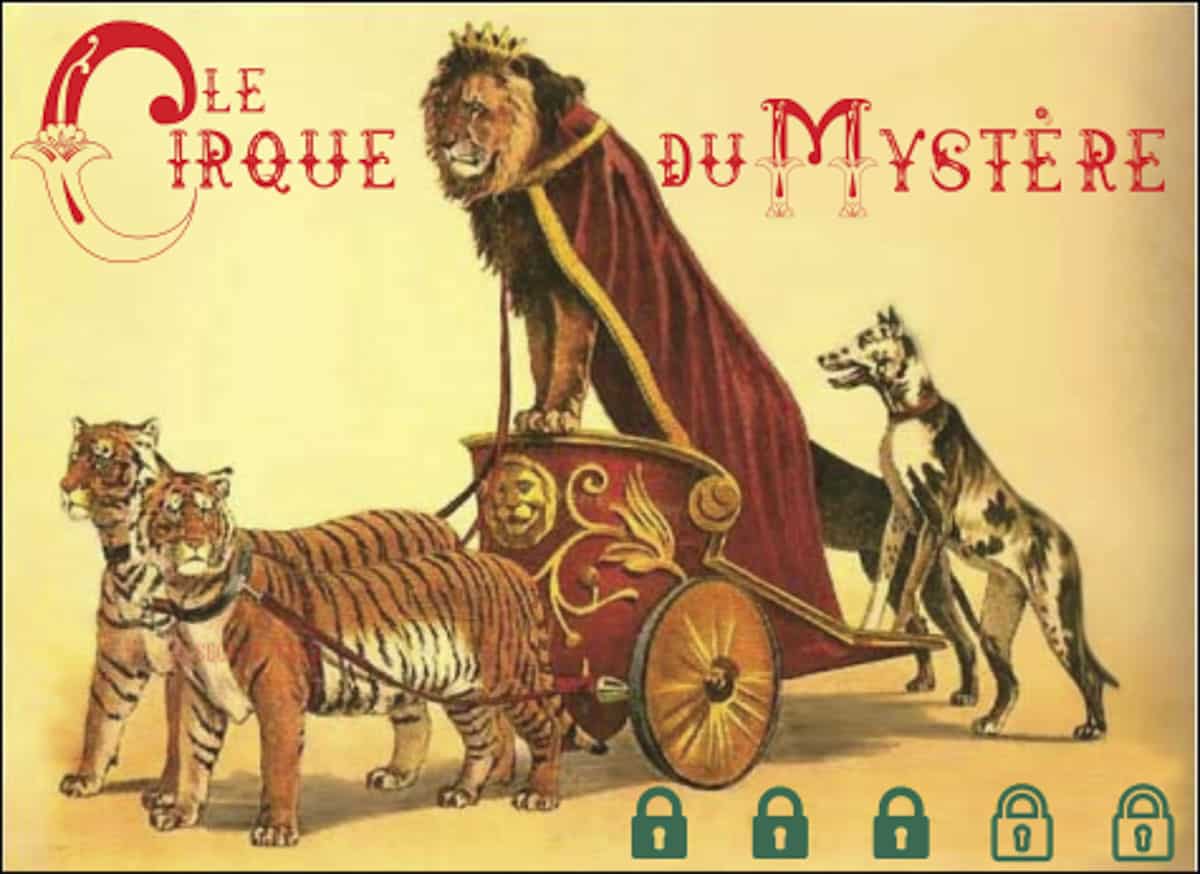 Some of the escape rooms they've hosted include Cirque du Mystère (can you figure out the puzzles in order to escape the "memory-wiping gas" at the circus?), Murder at Dunstable Abbey (did the butler actually do it?), and The Book of the Dead (travel back to ancient Egypt). It's always a great time at Escape Social.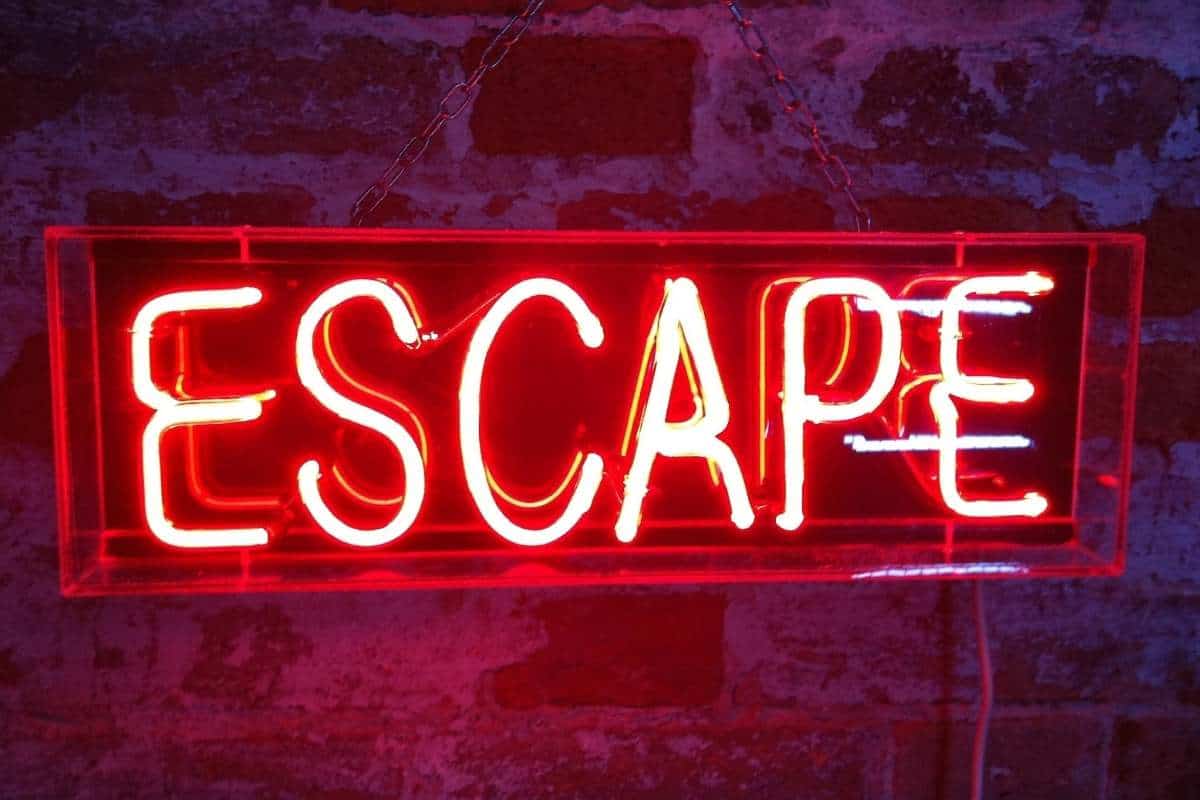 Looking for more to do in Winnipeg? Here are some popular articles: