Disclaimer: This page may contain affiliate links. Please review our full Terms and Conditions for more information and our Privacy Policy. Note that any pricing, operating hours, or other such information provided below may have changed since initial publication.
Compiled by the Road Trip Manitoba team
Last updated on January 6, 2023
People are passionate about their pizza. Ask ten people where the best pizza in Winnipeg is, and you might get ten answers. Why? Because there are so many amazing pizza places in Winnipeg, and everyone has their own opinions on what makes the best pizza pie!
One thing's for sure: it's a fun task to taste-test all the pizzas in the city to find your favourite. So whether you like thick crust or thin, classic toppings or innovative ideas, there's a pizza in Winnipeg for you. Though it would be impossible to list every single delicious pizza restaurant in the city, we've rounded up a few of the highest-rated spots according to locals. So the only question remains: which one is your favourite?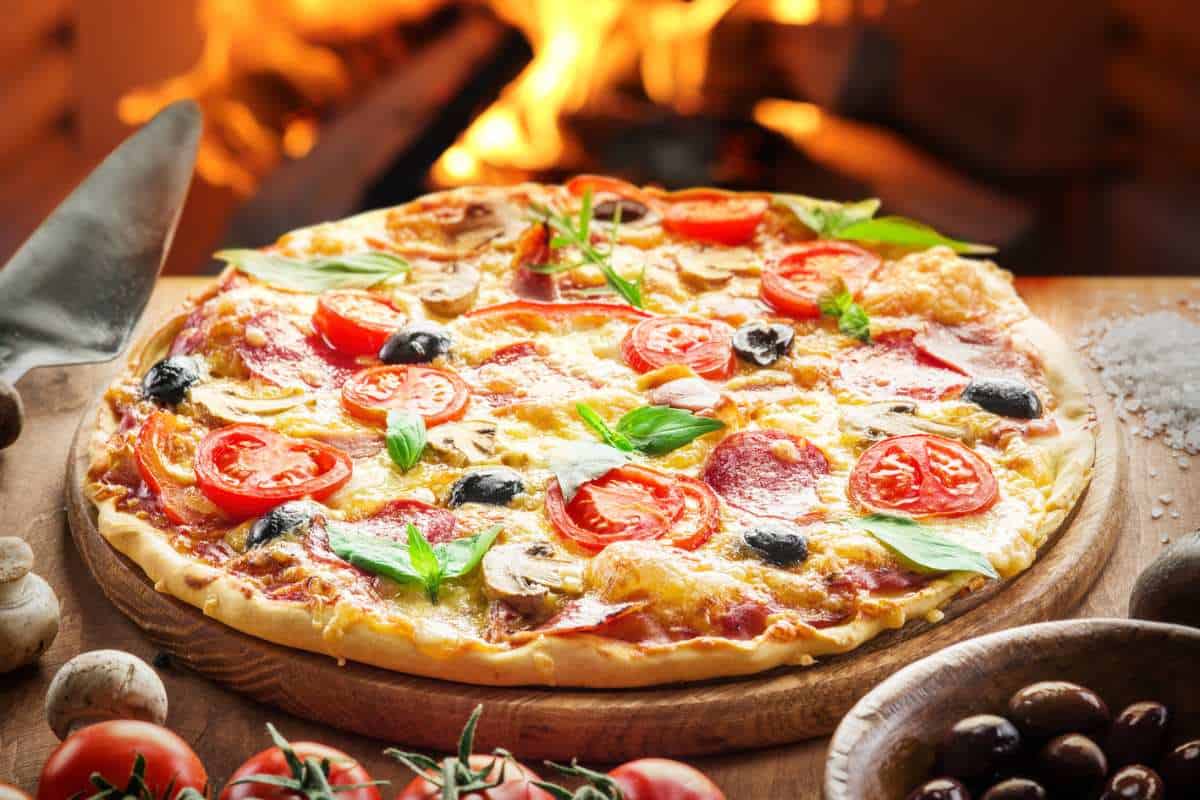 Land Acknowledgements
Winnipeg is located on Treaty No. 1 the original lands and waters of Anishinaabe, Ininiwak, Anishininiwak, Dakota, and Dene peoples, and on the homeland of the Métis Nation.
The 17 Best Pizza Places in Winnipeg
The Red Ember
Location: 1 Forks Market Rd, St. Norbert Market food truck (seasonal)
Found inside the Forks, The Red Ember has quickly set the standard for great pizza in Winnipeg. What really makes The Red Ember pizzas so delicious is their use of Manitoba ingredients, including the use of fire-roasted tomatoes grown by local farmers in the pizza sauce, as well as 100% organic Manitoba flour for the dough.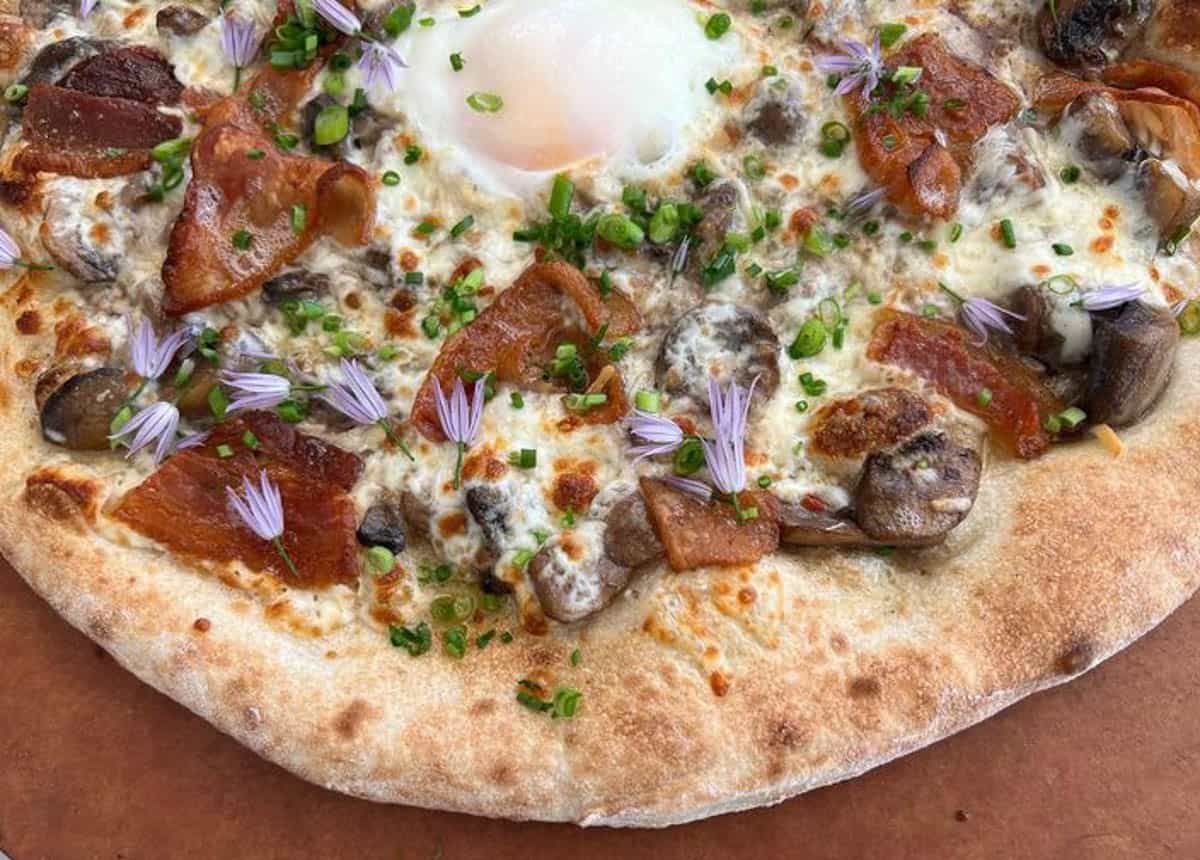 There's a new daily special every day, so you can always try something new, but they have standout favourites on the menu as well; try the Gobbler (using Manitoba turkey sausage), the G.O.B. (with local Zinn Farms Berkshire bacon), or the vegetarian Ratatouille (with zucchini, red pepper, and eggplant). People often list The Red Ember as one of the best pizza places in Winnipeg, and it's easy to see why.
A Little Pizza Heaven
Locations: 120 Osborne St, 1600 Ness Ave, 160 St. Anne's Rd, 101 Regent Ave E, 2525 Pembina Hwy, 3111 Portage Ave (coming soon)
Road Trip Manitoba's Brenna counts A Little Pizza Heaven as her favourite pizza in Winnipeg for takeout… nothing beats that garlic crust! Available for eat-in, pick-up, and delivery, the multiple locations around the city mean that you're never too far from the perfect slice.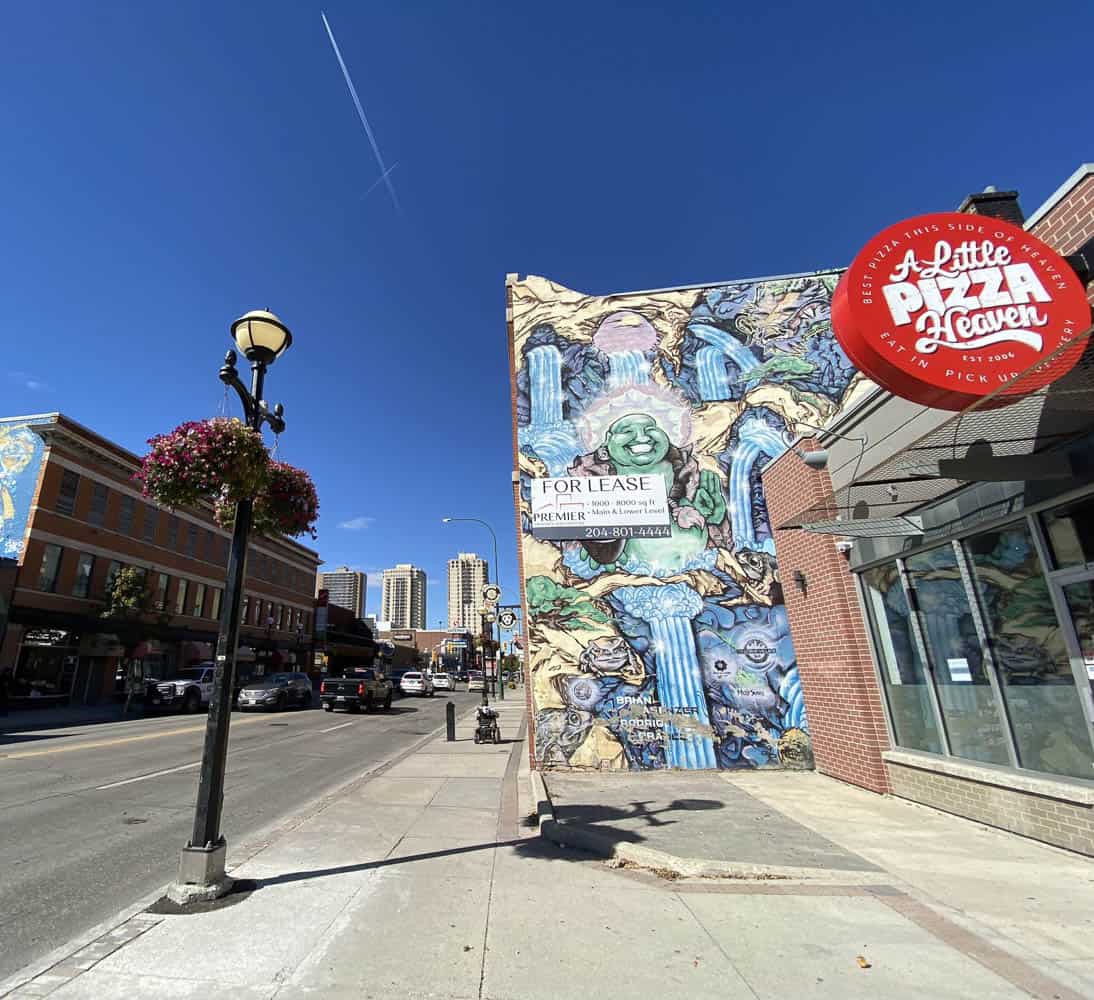 Create your own pizzas using your favourite toppings, or go for one of their specialties (the jerk chicken pizza is divine) and then choose from a classic crust (the garlic butter really does set A Little Pizza Heaven apart), gluten-free, or cauliflower crust. There are also calzones, breadsticks, salads, vegan dishes, and more. All in all, a delicious choice for pizza in Winnipeg.
Santa Ana Pizzeria
Location: 1631 St Mary's Rd Unit F
Often listed as one of the best restaurants in Winnipeg, Santa Ana Pizzeria is known for its unassuming vibe, relaxed atmosphere, and, of course, wood-fired pizza. Although there's an excellent list of Mediterranean starters (try the bocconcini or shrimp all'arrabbiata) and exquisite mains (the Calabrese Al Forno is incredible), the pizzas really are the star of the show.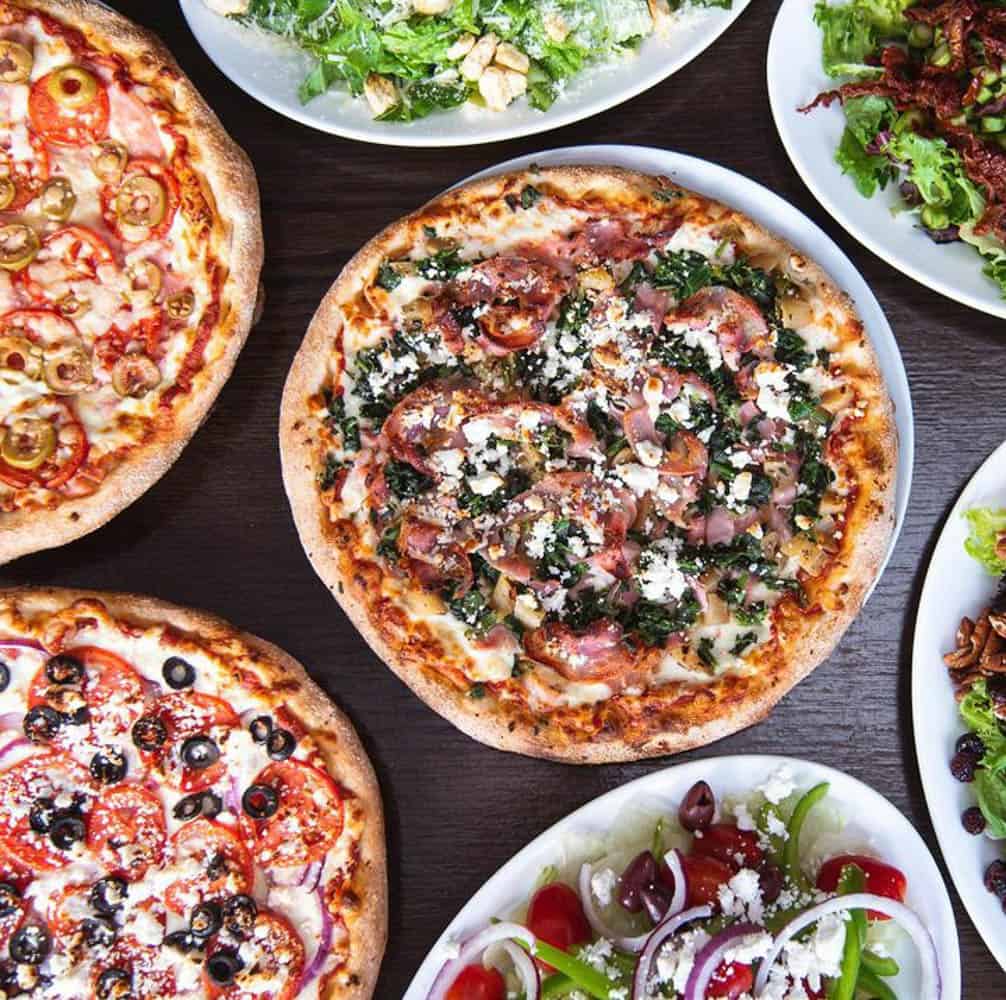 Choose from a list of over 25 pizzas and dozens of toppings; you're sure to find a favourite or two on the list. We love the Mediterranean (with prosciutto cotto, pancetta, marinated spiced eggplant, sauteed spinach, and feta) and the Sicilian (with Italian sausage, capocollo, artichoke, tomato, and Kalamata olives).
Vera Pizzeria
Location: 670 Osborne St
Head to South Osborne to try Vera Pizzeria, a place for Italian pizza served in the Neapolitan style. The word "vera" means "true" in Italian, so you know you're going to get the authentic stuff! The restaurant is small but mighty, with excellent service, tasty drinks, and, of course, pizza made with love.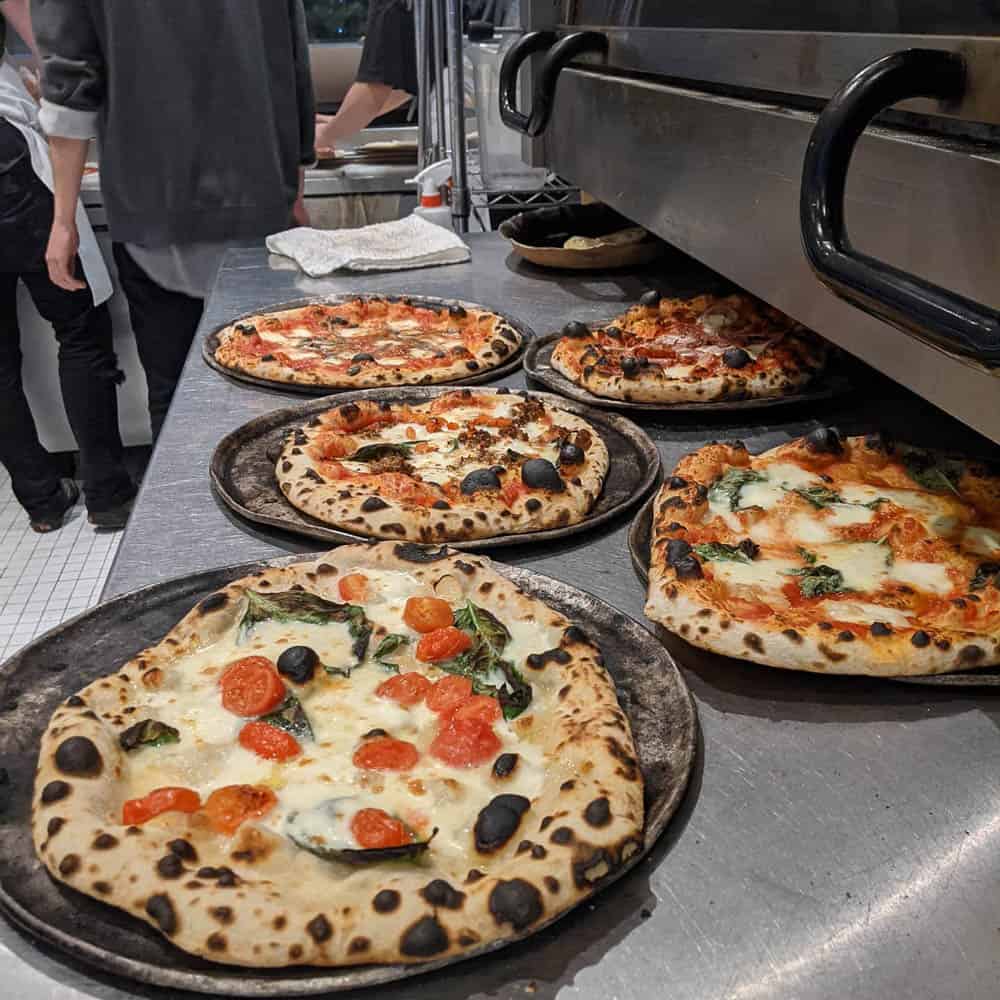 The pizza menu is fairly simple yet overwhelmingly delicious, including pizzas such as the Napoletana with garlic, anchovy, and olives, the Panna Pancetta with creme fraiche, pancetta, house ricotta, and fior di latte, and the absolutely perfect Margherita with tomato, fior di latte, parmesan, basil, olive oil, and Maldon sea salt. As their tagline reads, they're a "small pizzeria trying to do simple things"… but they sure do know how to make simple taste delicious.
Wall Street Slice
Location: 753 Wall St
Do you know when you walk into a place and just feel good vibes? That's Wall Street Slice. Focusing on using local, ethically sourced products, Wall Street Slice is actually owned and operated by the staff at The Red Ember, another one of our top picks for Winnipeg pizza (see above). And what makes this place stand out is the fact that they actually do sell pizza by the slice, something that can be difficult to find in Winnipeg!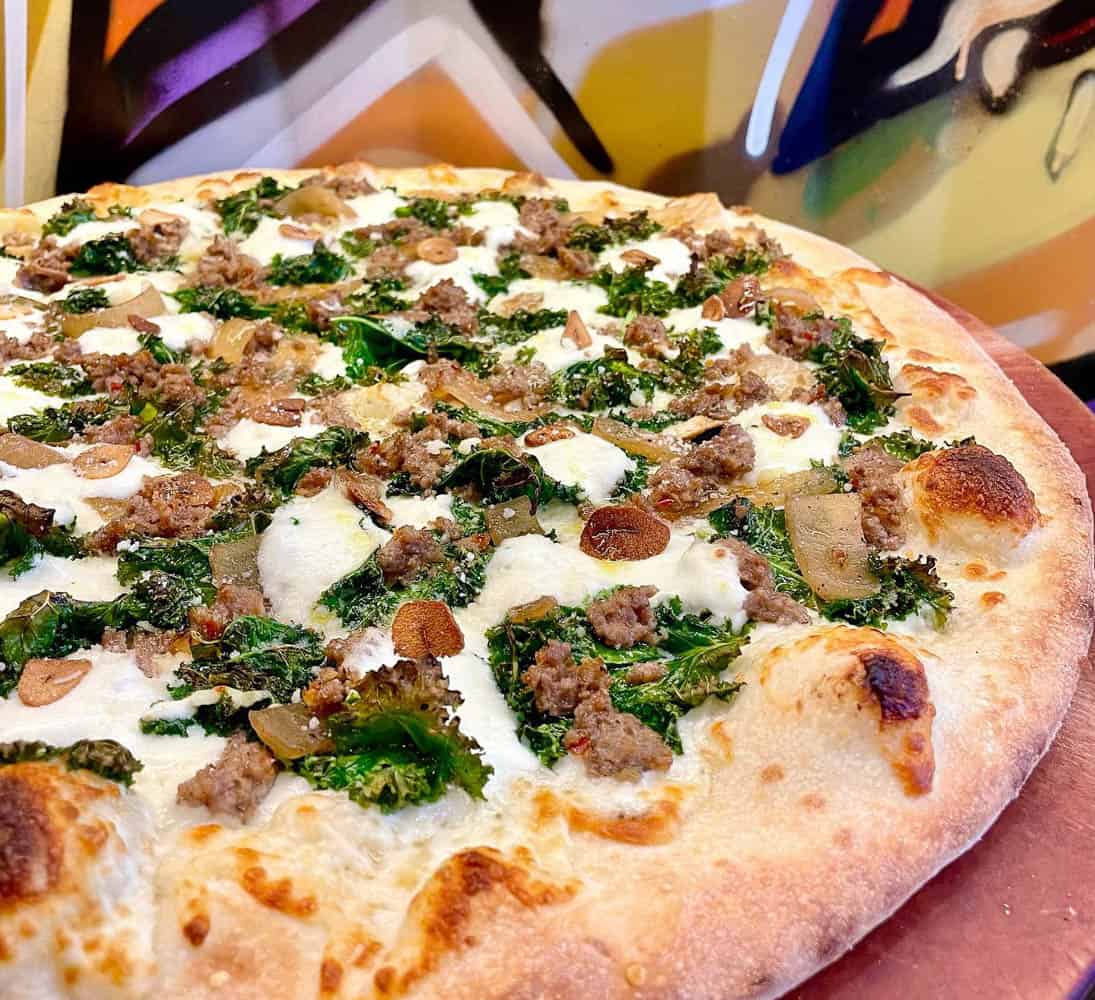 Choose a slice (or a whole pie) of fun flavour combinations such as the T-Bird (with house-made turkey sausage, kale pesto, creamed feta, and pepperoncini), the Hot N' Honey (with house-cured Berkshire pepperoni, pickled jalapeños, parmesan, and garlic honey), or the Toba Tiki (with Berkshire pulled pork, roasted pineapple, and red onion). No matter what you choose, it'll be delicious. While you're on Wall Street, also check out Barn Hammer Brewing, one of our top picks for craft breweries in Winnipeg.
Pizzeria Gusto
Location: 404 Academy Road
With stylish decor and a cozy atmosphere, Pizzeria Gusto is a River Heights favourite, and it was named one of Canada's 50 best restaurants by Maclean's magazine. Open for lunch and dinner, the wood-fired pizzas are the obvious draw – try the Ryall or the Sinatra, two of our faves – but don't skip the primi dishes, the salads, the secondi plates, or the desserts, which are all mouthwatering, too.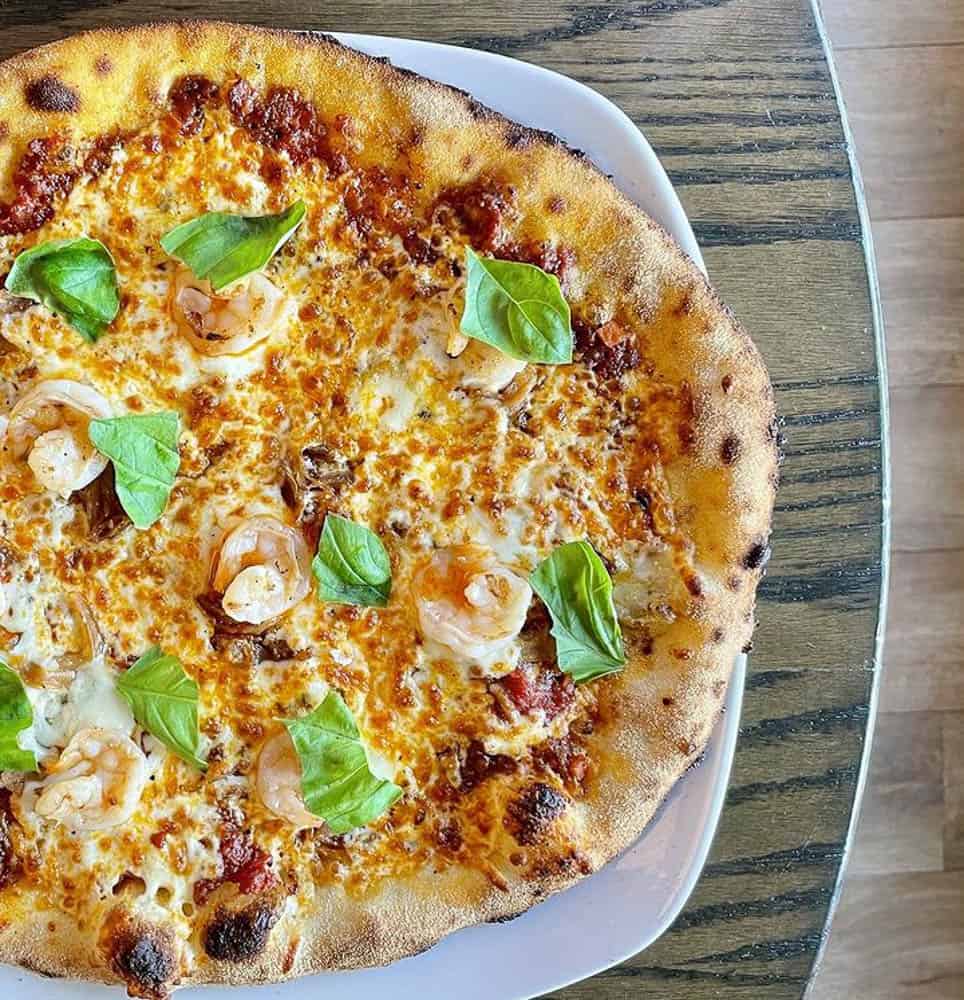 The candlelit restaurant is perfect for a date, a family dinner, or a celebration, especially as their authentic Italian pizzas are considered some of the best in the city. Also check out their secondary location, Gusto North, which you can find in Hargrave Street Market.
Harth Mozza and Wine Bar
Location: 980 St Anne's Rd #1
An ideal spot for a date night or a special celebration with friends, Harth Mozza and Wine Bar is one of our favourite spots on this list. With a warm and inviting atmosphere, Harth has a fantastic menu of Italian food, including antipasto, primi-pasta dishes, and secondi plates (the duck confit tagliatelle is out of this world).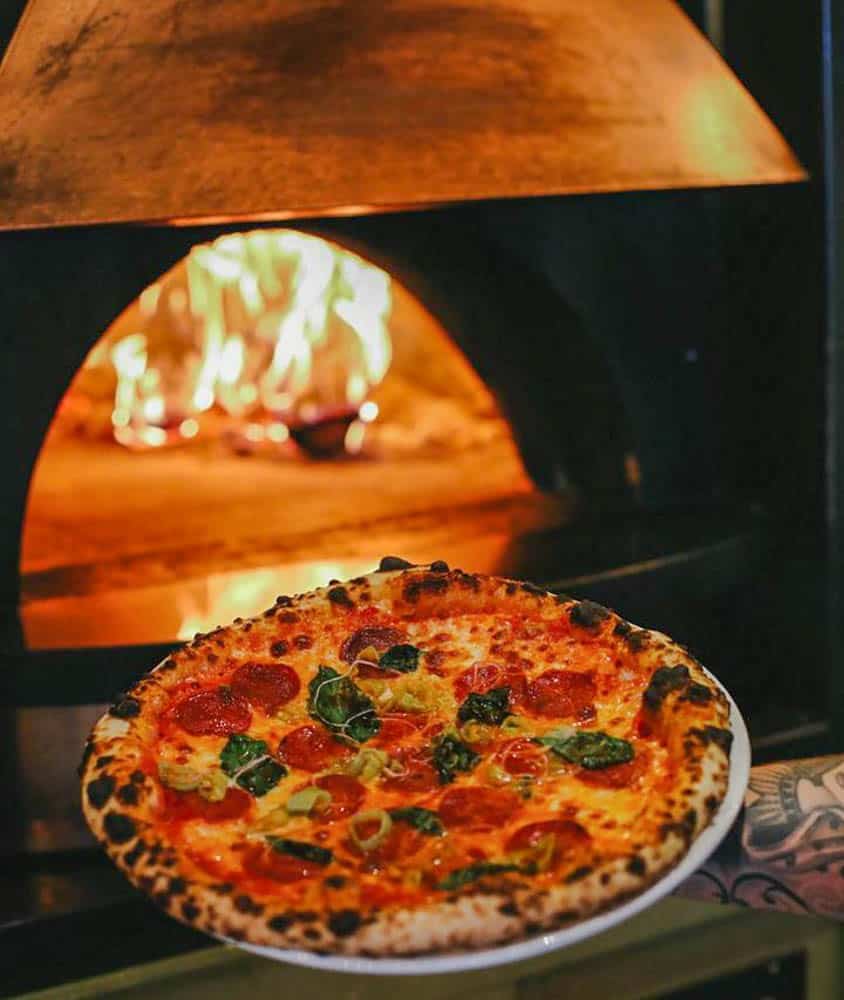 While their list of pizzas is relatively small in comparison to a few of the other restaurants on this list, the Neapolitan-style, wood-fired pizzas are some of the best in the city. Try the Salsiccia with sausage, roasted peppers, and provolone or the Giulia with Lambrusco salami, basil, fior di latte, confit tomatoes, and hot honey.
Tommy's Pizzeria
Location: 842 Corydon Ave
With a great location in Corydon Village, Tommy's Pizzeria has quickly become a favourite pizza place in Winnipeg. In fact, owner Tommy Schneider was named Canada's Best Pizza Maker at the Pizza World Championships in Parma, Italy! With the use of inventive flavour combinations, you can choose from Detroit-style pizza (a rectangular pizza with a particularly thick and chewy crust) or from a classic crust.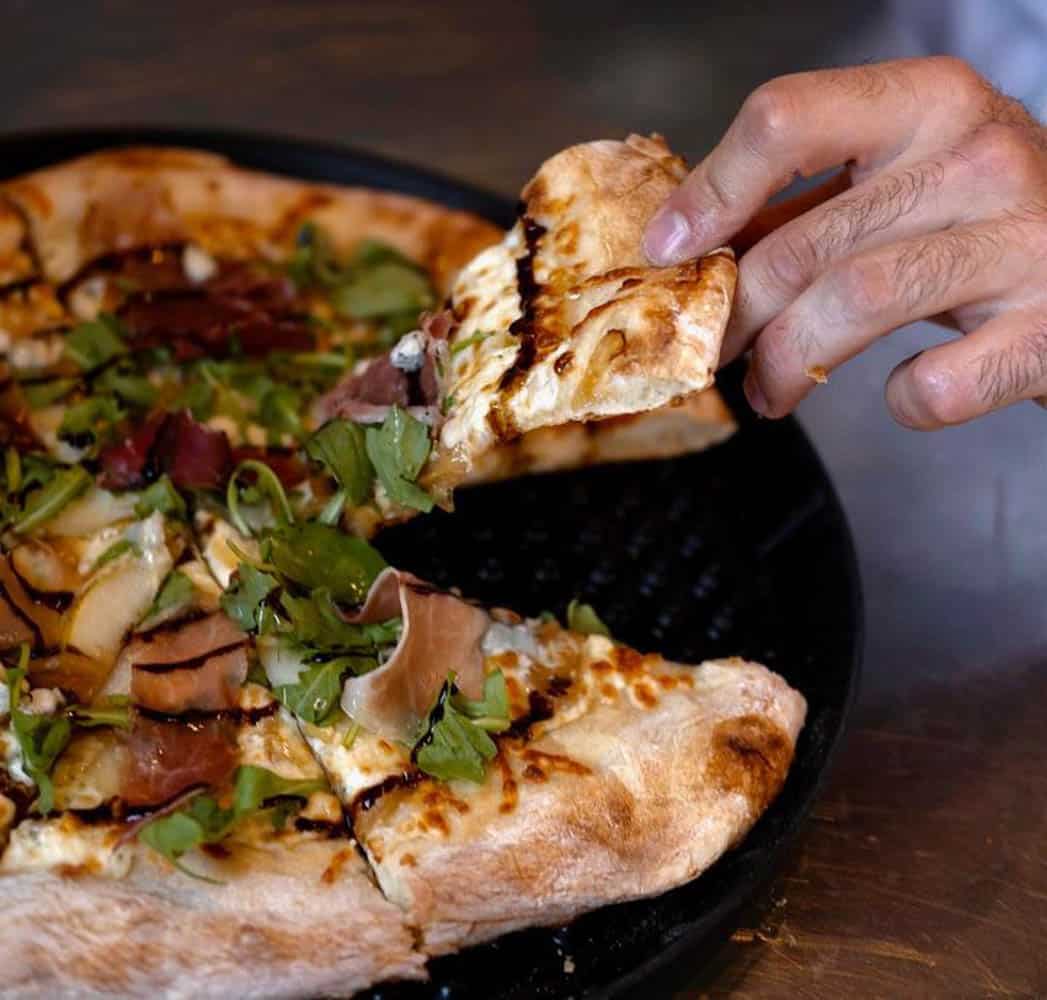 Their specialty pizzas rotate regularly, so there's always something innovative to try; the Tommy's Special is popular, with spicy honey, burrata, prosciutto, and lemon zest, while the Audrey Meyer is another highlight, with sautéed mushrooms, caramelized onions, two eggs, truffle oil, and a balsamic glaze. And, of course, you can always just go for pepperoni, which is just as good as any of the specialties! In summer, make sure to enjoy their large patio space.
Café 22
Location: 823 Corydon Ave Unit #2
In the heart of Corydon Village, you'll find Café 22, a restaurant with plenty of atmosphere and some great pizza to match. Home to cozy booths, a long bar, and the option to book large parties in the space, you might know that Café 22 is also home to Pizza Hotline in Winnipeg.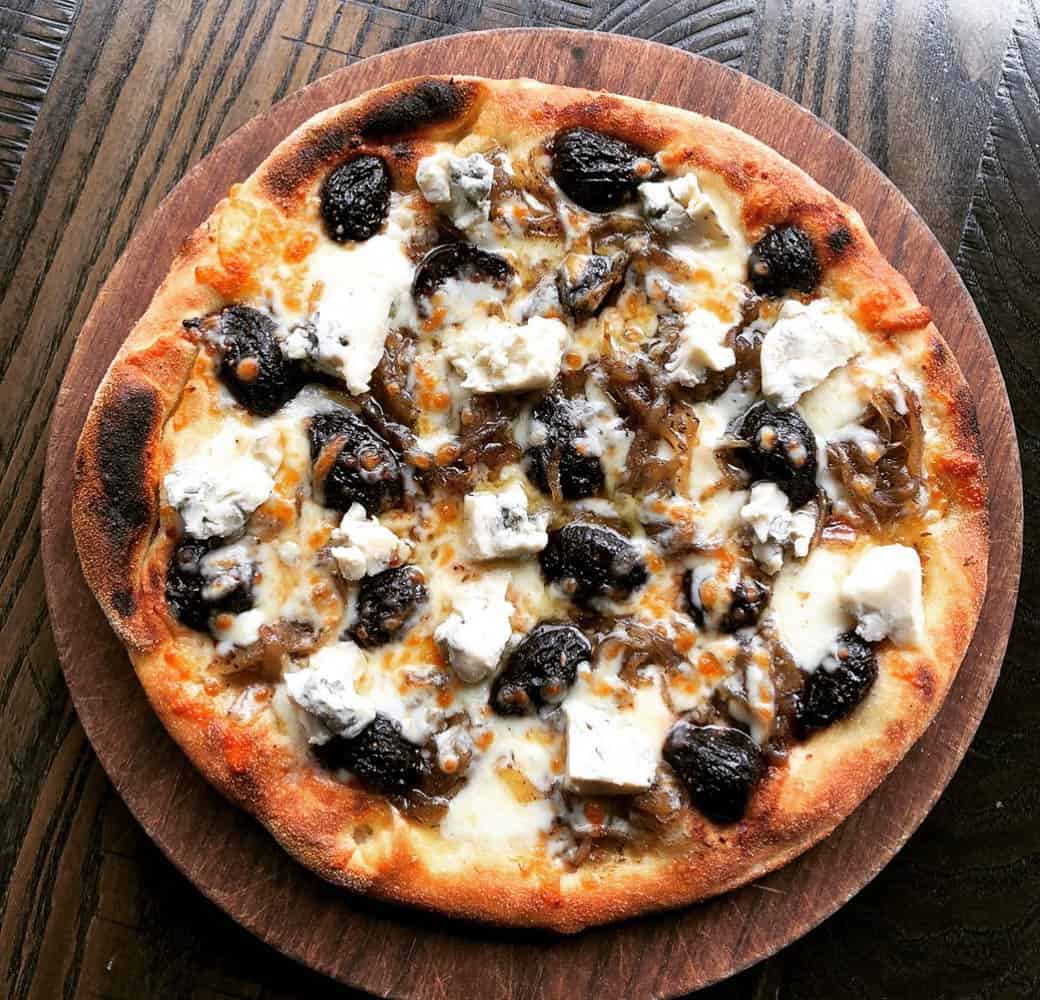 But the menu at the restaurant is different than Pizza Hotline, offering a fantastic range of stone-fired pizzas, traditional pan pizzas, and more. Even better? You can create your own "unlimited" pizza with as many toppings as you'd like. One of the few pizza places in Winnipeg that's open quite late, it's a fantastic spot for a slice and a cocktail.
Gondola Pizza
Locations: Multiple around Winnipeg
Ask someone from Winnipeg about the best pizza places and you're sure to hear the name "Gondola Pizza" come up. Known as the "home of the original thin crust", Gondola Pizza has multiple locations around the city and always has good deals on pizza delivery, so they're a terrific choice for get-togethers at home or house parties.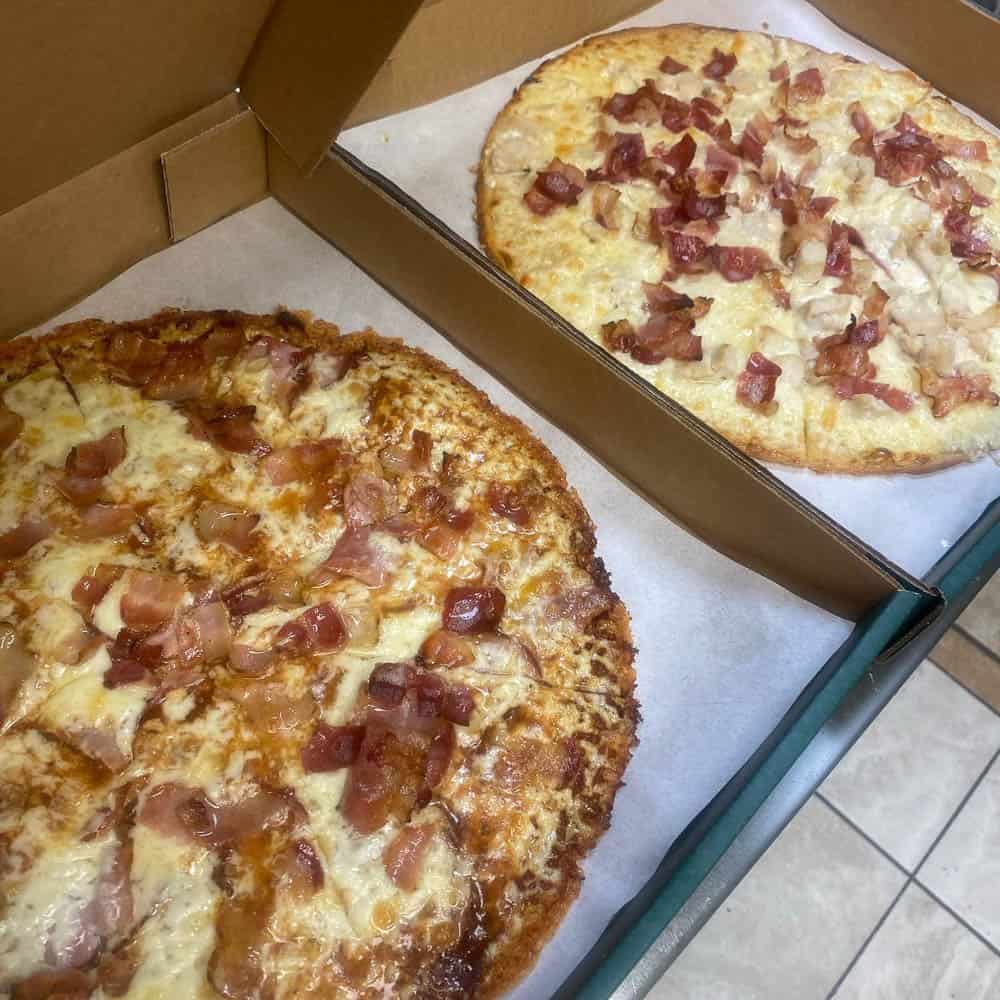 You'll find specialty and premium pizzas on the menu, including the Aloha (we are firm believers that pineapple DOES have its place on pizza), the Chicken Fajita, the Bacon Double Cheeseburger, and more. If you're after pizza that will please even the pickiest eaters, Gondola Pizza should do the trick.
Vern's Pizza
Location: 1200 McPhillips St #2
If you like thick pizza, Vern's is for you. Vern's Pizza claims to be home to the original thick slice, and to them, extra thick means extra delicious! Found in Winnipeg's North End, the restaurant offers a huge list of pizza to try, including the Big Cheese, the Flame Thrower, and the Mama Mia, which weighs a whopping ten pounds. Trust us, you'll definitely have leftovers! Not into the thick slice? They also have Vern's Lite.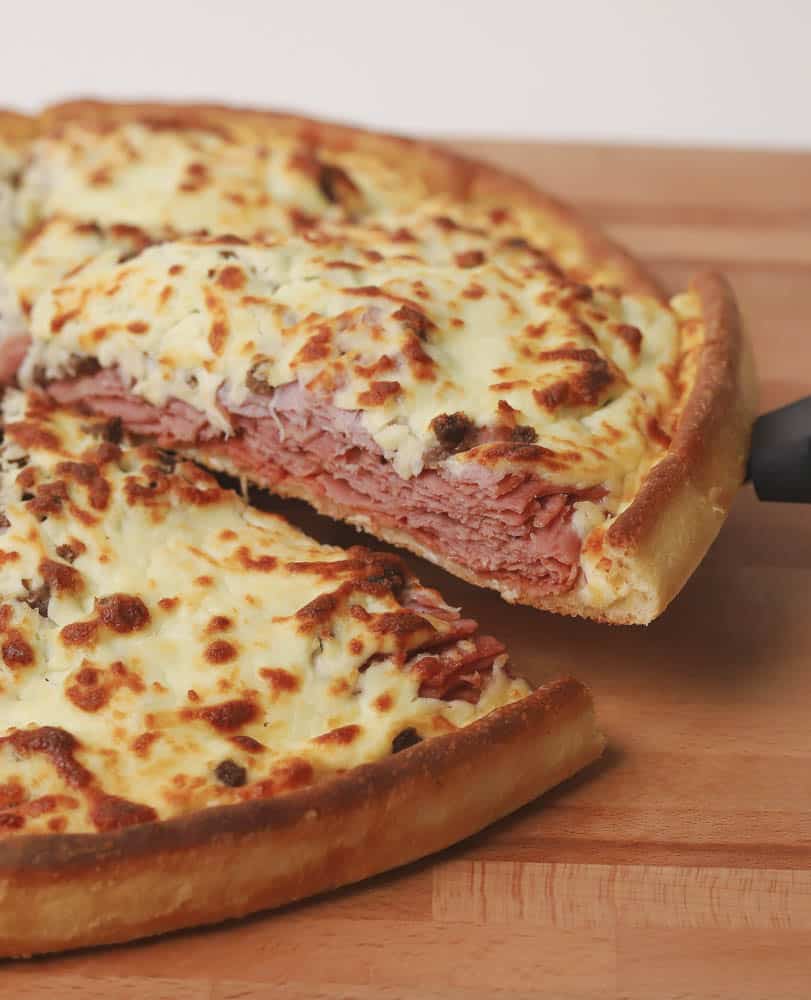 Corrientes Argentine Pizzeria
Location: 137 Bannatyne Ave
Head to the Exchange District to try Corrientes Argentine Pizzeria, a South American restaurant that happens to have some of the best pizza in Winnipeg. Known for their excellent service and delicious food, the name comes from a street in Buenos Aires with a long history of Italian influence.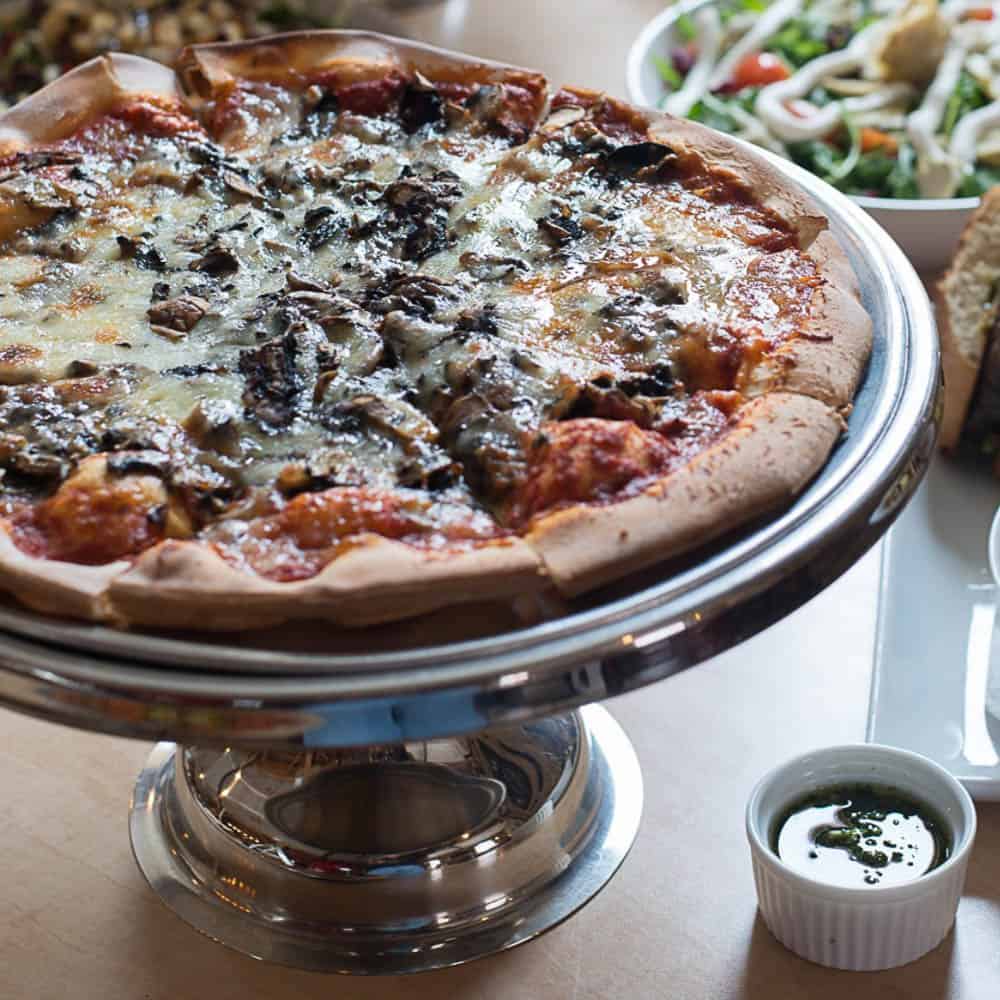 The pizzas at Corrientes are as unique as they are tasty, with flavour combinations that we don't often see in Winnipeg. Try the Steve B (with bacon, chicken breast, cheddar, and crunchy peanut butter… yes, really), the Holy Smokes (with BBQ sauce, smoked meats, grainy mustard, and sweet pickled onions), or, of course, the classic Corrientes (with basil pesto, chicken, roasted garlic, caramelized onions, and provolone).
Super Deluxe Pizzeria
Location: 4-433 River Ave
If you're after Neapolitan pizza, head to Super Deluxe Pizzeria. This hidden gem in Osborne Village specializes in the Napoli classic, and their pizzas are served uncut (just as they would be in Italy). Hand-stretched to 12 inches and fast-fired for the perfect thin crust, the pizza restaurant only uses the highest-quality ingredients, including Italian DOP ingredients (DOP means Denominazione d'Origine Protetta, a designation only given to the foods that are produced, processed, and packaged in a specific part of Italy and according to tradition).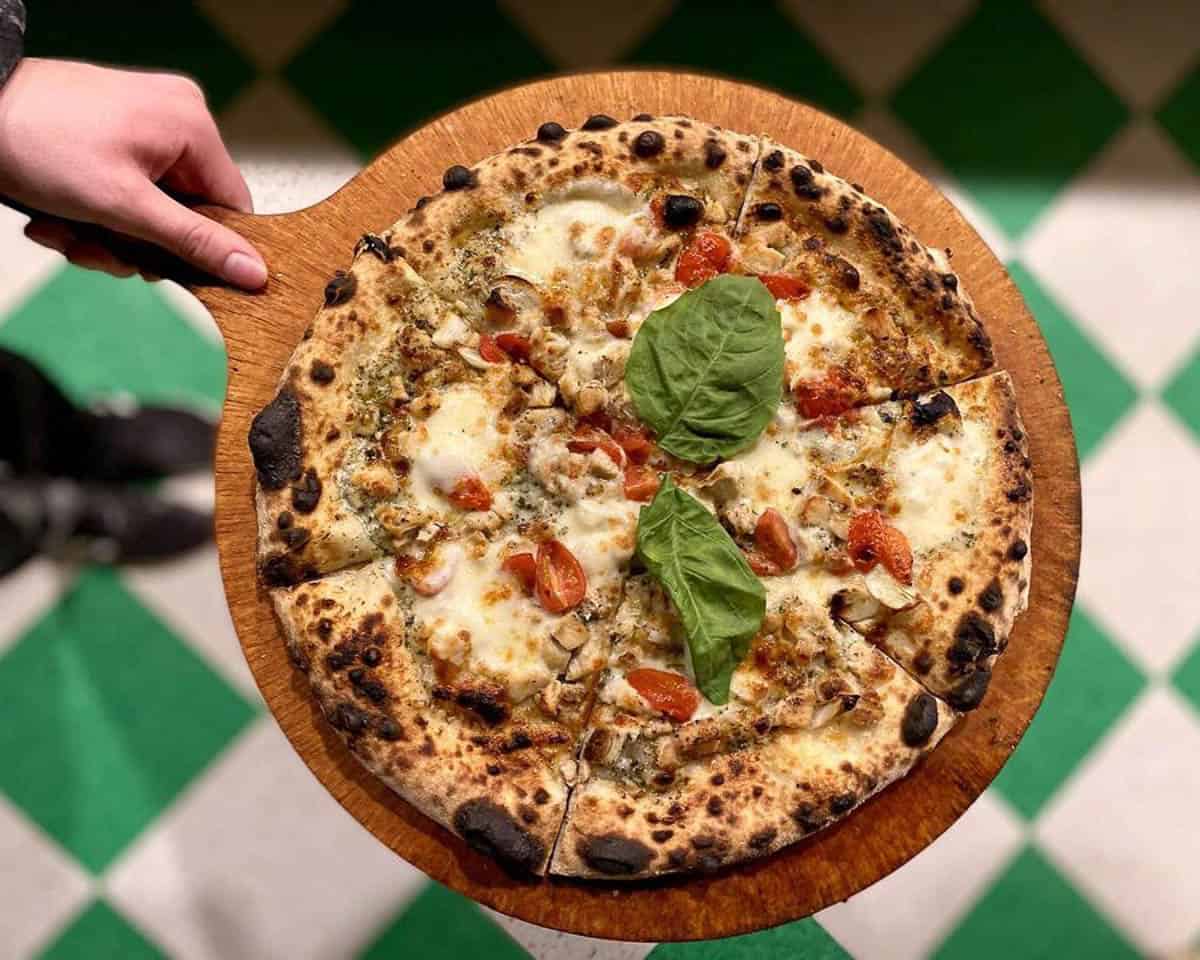 While not many people in the city may know about Super Deluxe Pizzeria, we think it's one of the tastiest, traditional pizza places in Winnipeg. Try the grape and blue cheese pizza… it sounds strange, but it's fantastic!
Pronto Pizzeria
Location: 669 Sterling Lyon Pkwy Unit 1 & 1255 St James St
With two locations in Winnipeg, Pronto Pizzeria has rave reviews for its unlimited, fresh toppings. It's incredibly fun to watch your pizza being built in front of you, and always a joy to create your perfect slice… no judgment on any of the flavour combinations you come up with!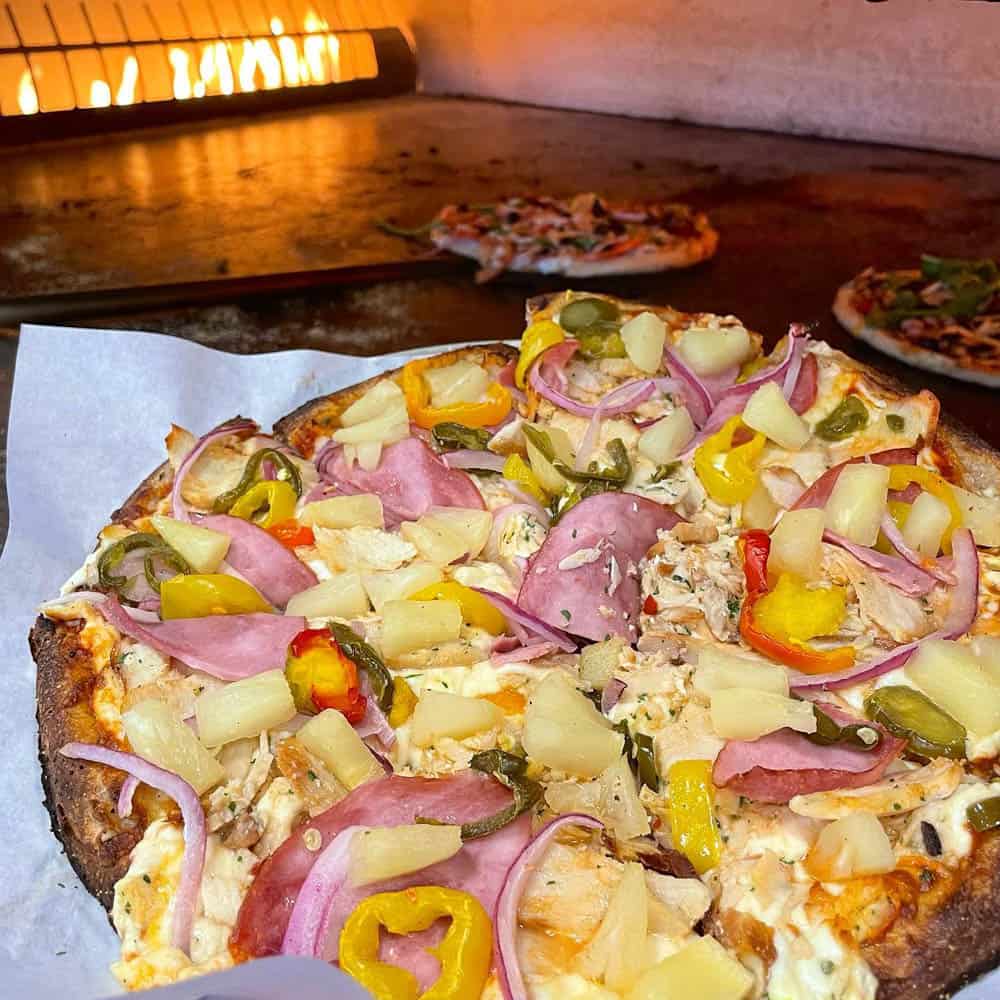 You can also choose from a variety of crusts, including original, gluten free, Neapolitan gluten free, cauliflower gluten free, and low carb cauliflower. From there, choose your own sauce, cheese, protein/beyond meat, and veggies. Of course, you can also try one of their classics, such as the meat lovers or Margherita.
Bonfire Bistro
Location: 1433 Corydon Ave
Much beloved in the River Heights area, Bonfire Bistro is consistently mentioned as one of the best places to eat in the city. And while they aren't exclusively a pizza restaurant, their wood-fired oven and inventive pizza menu make them stand out in Winnipeg!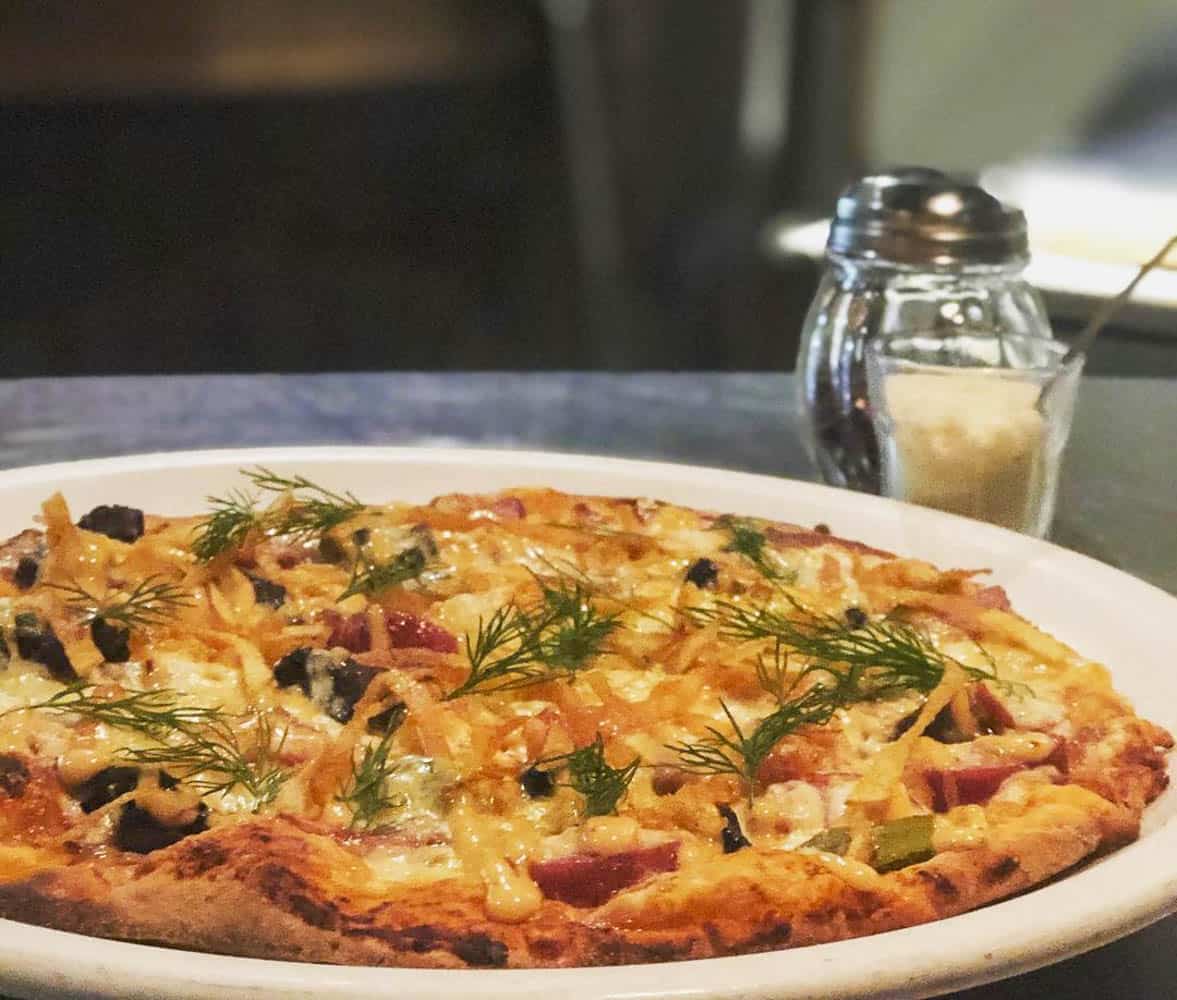 Try the Prosciutto and Pear (complete with blue cheese and fig sauce), the Spicy Prawn (with sun-dried tomatoes, preserved lemon, goat cheese, and sriracha drizzle), or the Mushroom and Maple Bacon (with spinach and roasted garlic sauce). Want to add a little more to your table? The pastas and entrees are equally tasty.
Diana's Cucina Pizza & Lounge
Location: 730 St Anne's Rd Unit R
Head to Diana's Cucina Pizza & Lounge for Diana Cline's award-winning pizza pies. Cucina is the Italian word for "kitchen", and Diana incorporates Italian techniques with healthy ingredients; it's why the restaurant's slogan is "real taste, good health". With a special recipe for their homemade marinara sauce as well as an artisanal pizza dough that's sold in stores throughout Winnipeg, Diana's Cucina is known for their high-quality ingredients and attention to detail. Try one of their specialty pizzas, or create your own!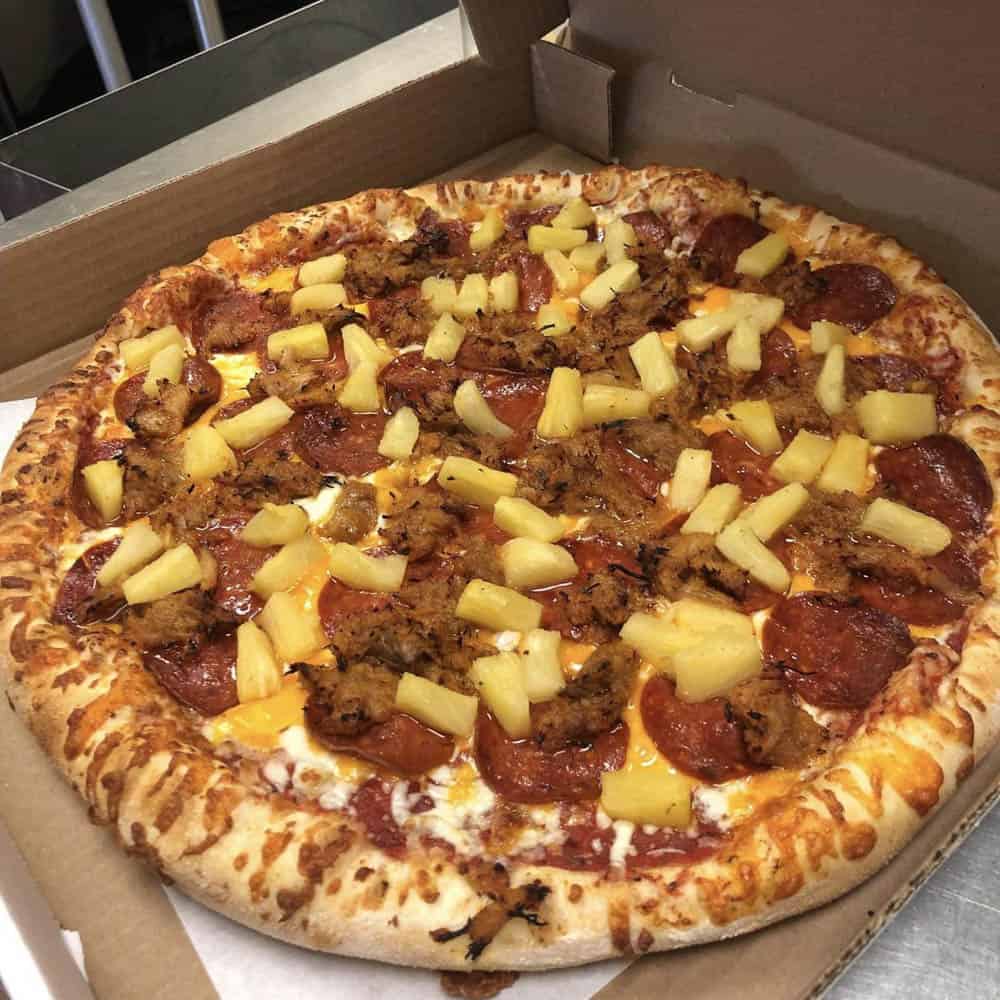 Santa Lucia Pizza
Location: Multiple around Winnipeg
Dating back to 1971 in Thompson, Manitoba, Santa Lucia Pizza has been a provincial favourite for decades. With multiple locations around Winnipeg, you're never too far from a Santa Lucia restaurant for dine-in or takeout.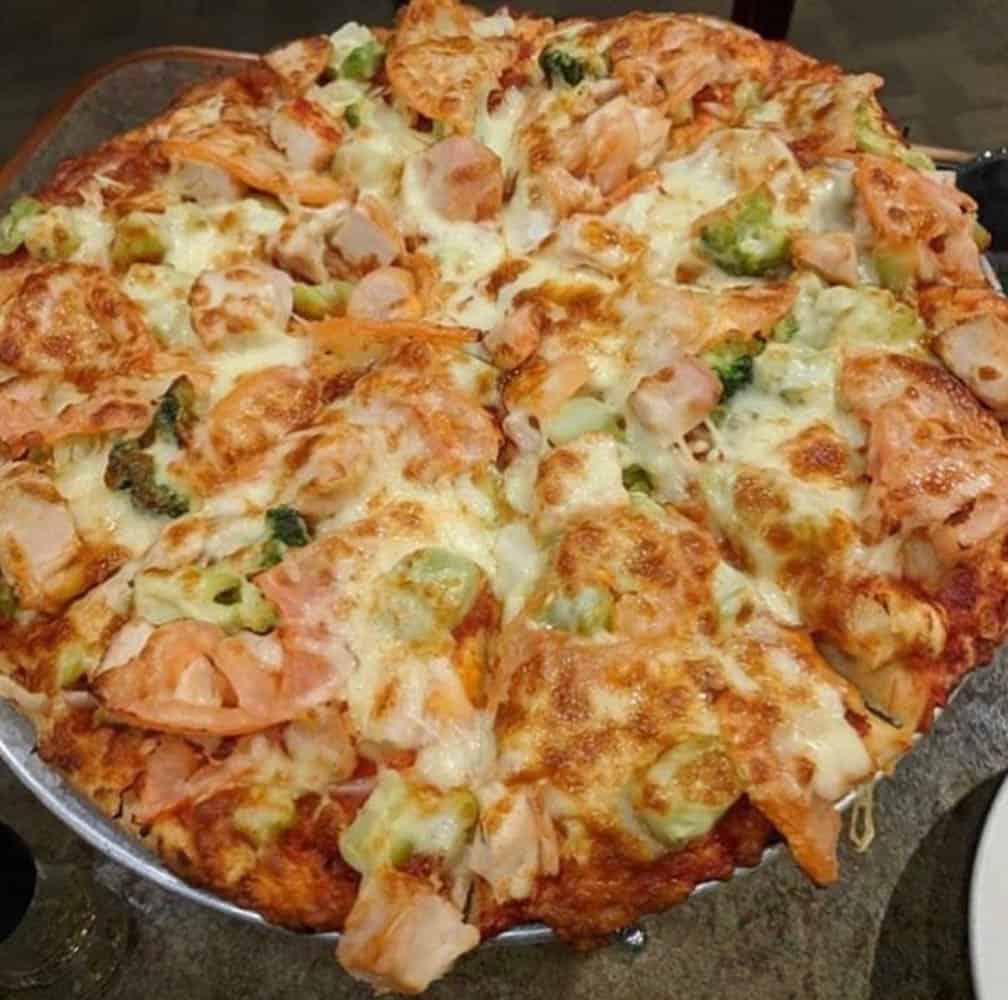 Winners of many awards over the years, their pizza is beloved for their interesting combos (try the Gyro Pizza if you're looking for something different) as well as their classics (the Santa Lucia Special is a bestseller). All in all, if you're looking for a dependable pizza place in Winnipeg, you can always count on Santa Lucia.
This list of exceptional 'za is a subset of our massive Winnipeg restaurants article, if you want to mix up your dining options!
Want some other options for good Italian food? Check out our article on the best Italian restaurants in Winnipeg.
Need dessert on a warm summer night? Don't miss our article on the best Winnipeg ice cream to satisfy your sweet tooth.
Also! If you want to make a whole night of it, fill up on pizza and then head out to one of the awesome pubs and bars in Winnipeg.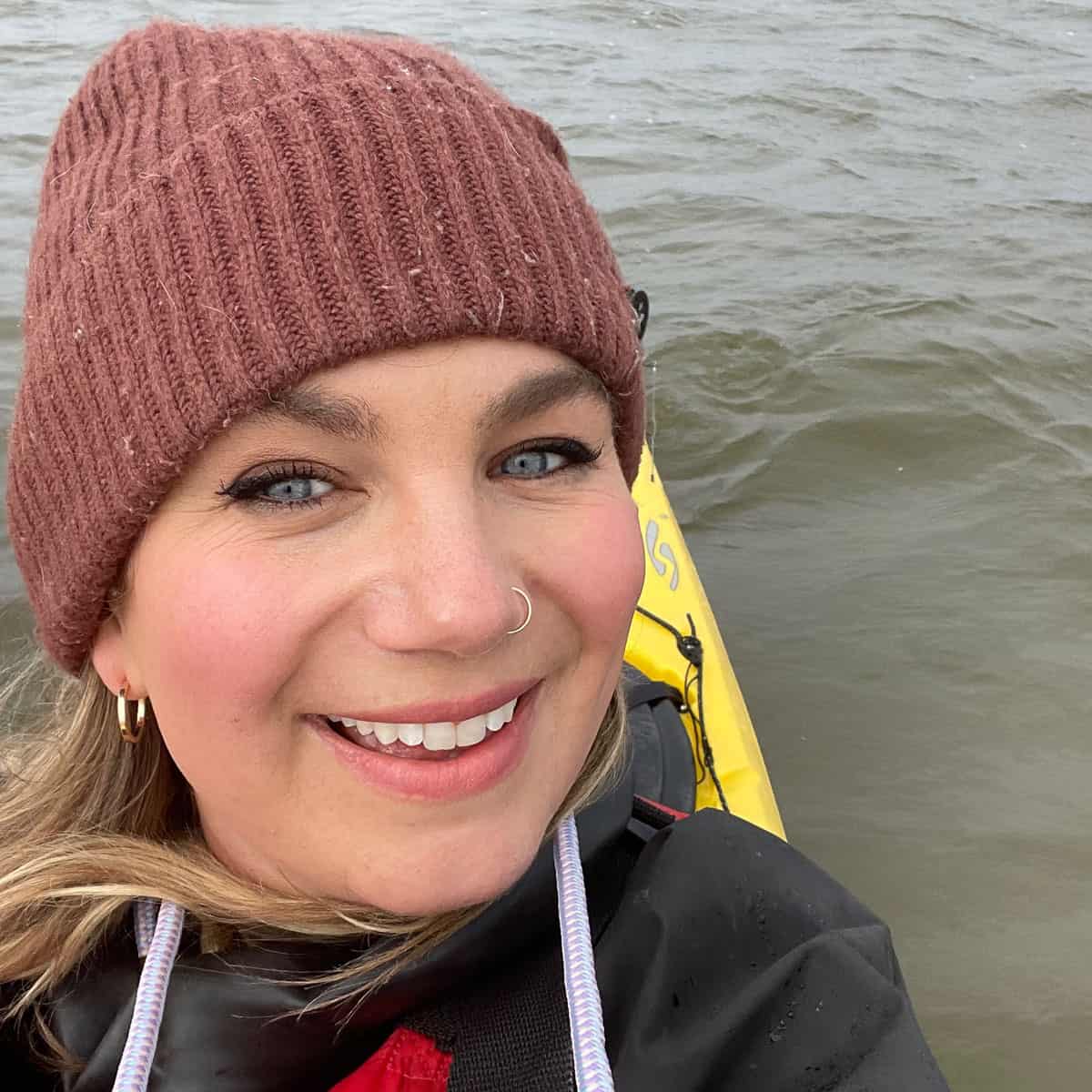 Brenna Holeman (she/her) has adventured to over 100 countries but is incredibly proud to call Winnipeg home. Brenna spent 16 years travelling solo around the world, living in Copenhagen, Edinburgh, Osaka, Antigua, and London, England. As well as being an editor and writer for Expedia UK for over seven years, she runs This Battered Suitcase, one of the most trusted and respected travel blogs in the world.