Disclaimer: This page may contain affiliate links. Please review our full Terms and Conditions for more information and our Privacy Policy. Note that any pricing, operating hours, or other such information provided below may have changed since initial publication.
Compiled by the Road Trip Manitoba team
Last updated on May 3, 2023
Did you know that shopping malls weren't invented until 1956? It's hard to believe, considering how convenient and ubiquitous they are in Winnipeg! Given Winnipeg's – shall we say – challenging weather at times, shopping malls are a great way to get all of your shopping done in one spot. Thankfully, you have quite a few shopping malls in Winnipeg to choose from, and as they are spread all around the city, you're never too far from one. Read on for Winnipeg's best shopping malls!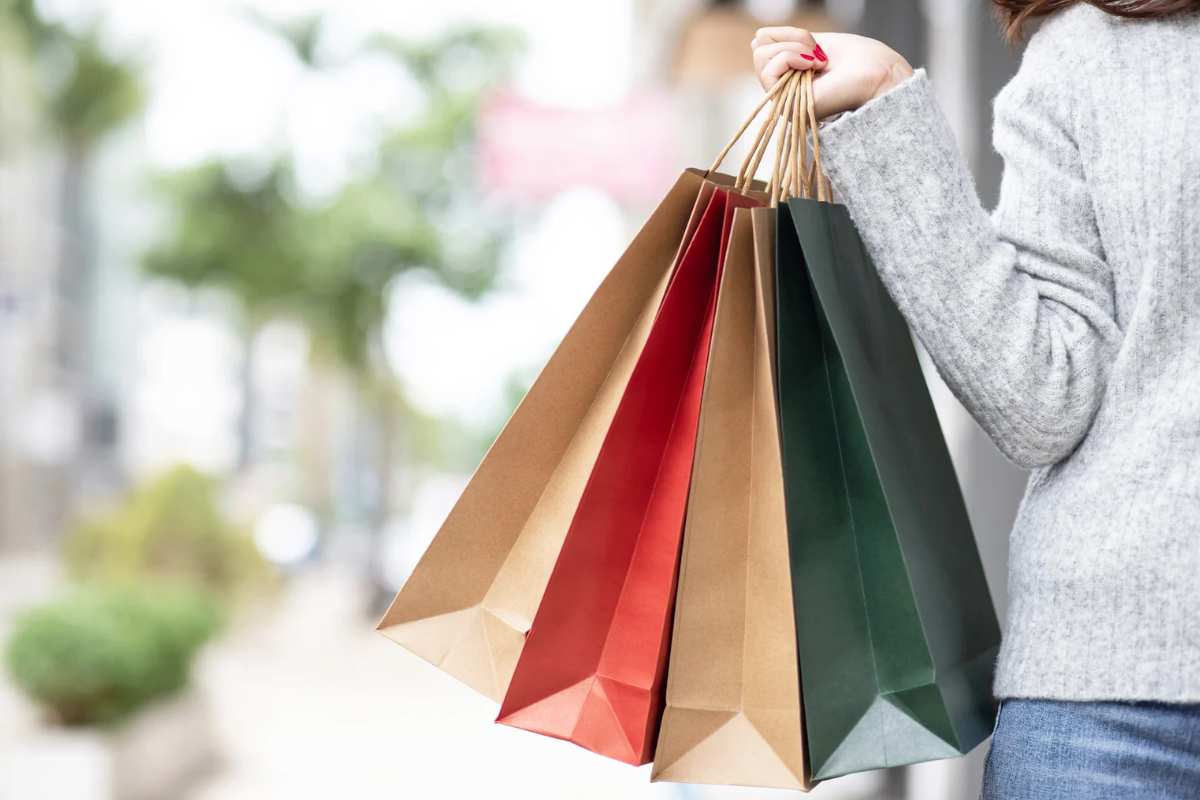 Please keep in mind we're not including "shopping centres" or strip malls in Winnipeg, meaning clusters of stores in one area (i.e. how Warehouse One, Urban Barn, Homesense, and Reitman's are all clustered in the same parking lot on Kenaston Boulevard). We're only including indoor shopping malls where you can walk indoors from store to store!
Land Acknowledgements
Winnipeg is located on Treaty No. 1 the original lands and waters of Anishinaabe, Ininiwak, Anishininiwak, Dakota, and Dene peoples, and on the homeland of the Métis Nation.
8 of the Best Shopping Malls in Winnipeg
CF Polo Park
Location: 1485 Portage Ave
Perhaps one of the most famous malls in Winnipeg, CF Polo Park is located in St. James, so it's especially convenient for those staying at a Winnipeg hotel near the airport. Found at the junction of St. James Street and Portage Avenue, it's also fairly accessible to downtown and the rest of the city. With a high volume of international stores, access to great restaurants, a movie theatre, and even one of Winnipeg's best bowling alleys, Polo Park is a massive shopping mall and a fantastic destination for shopping and beyond. It's also one of the most kid-friendly shopping malls in Winnipeg, as there are plenty of fun stores such as Build-a-Bear Workshop and Lego to keep them busy.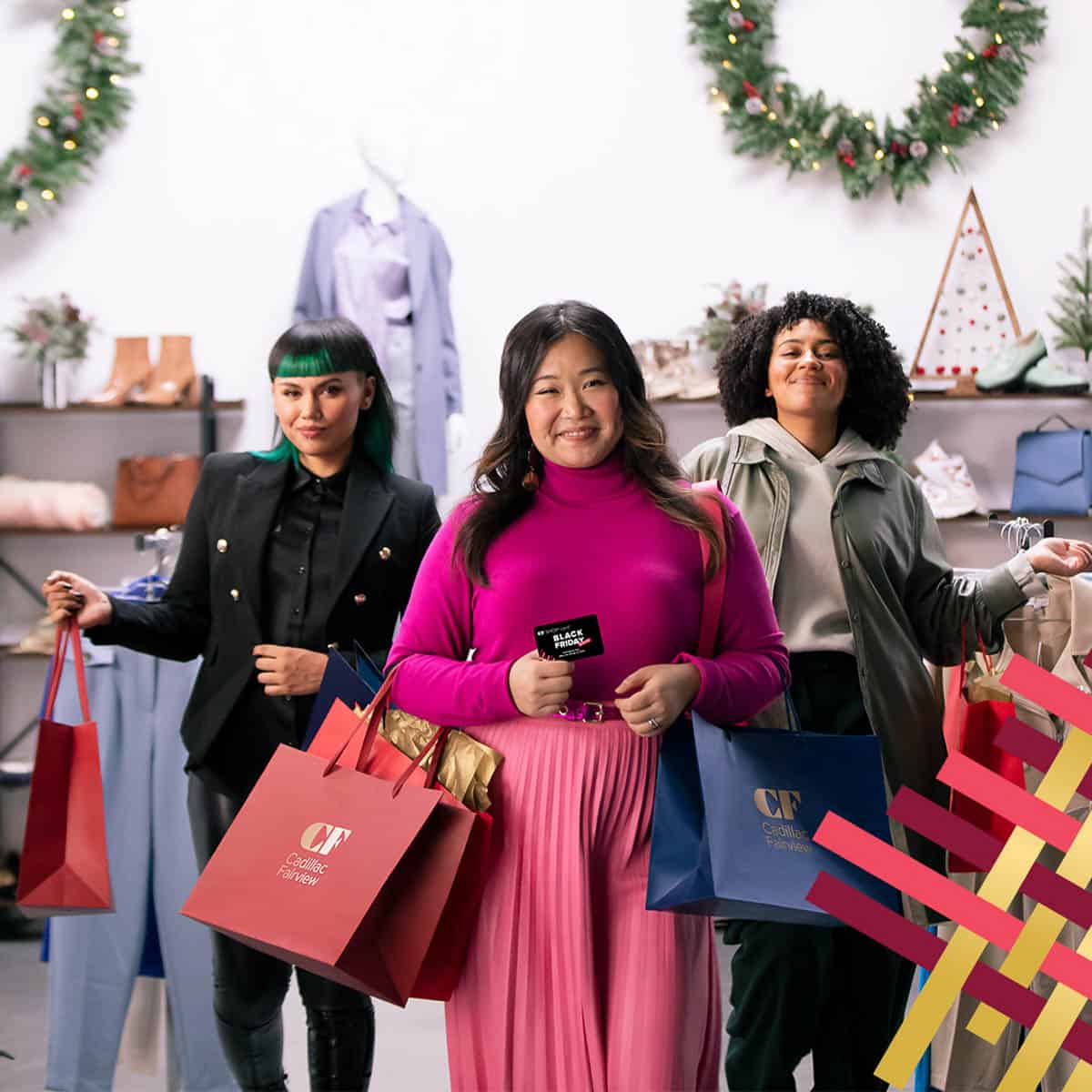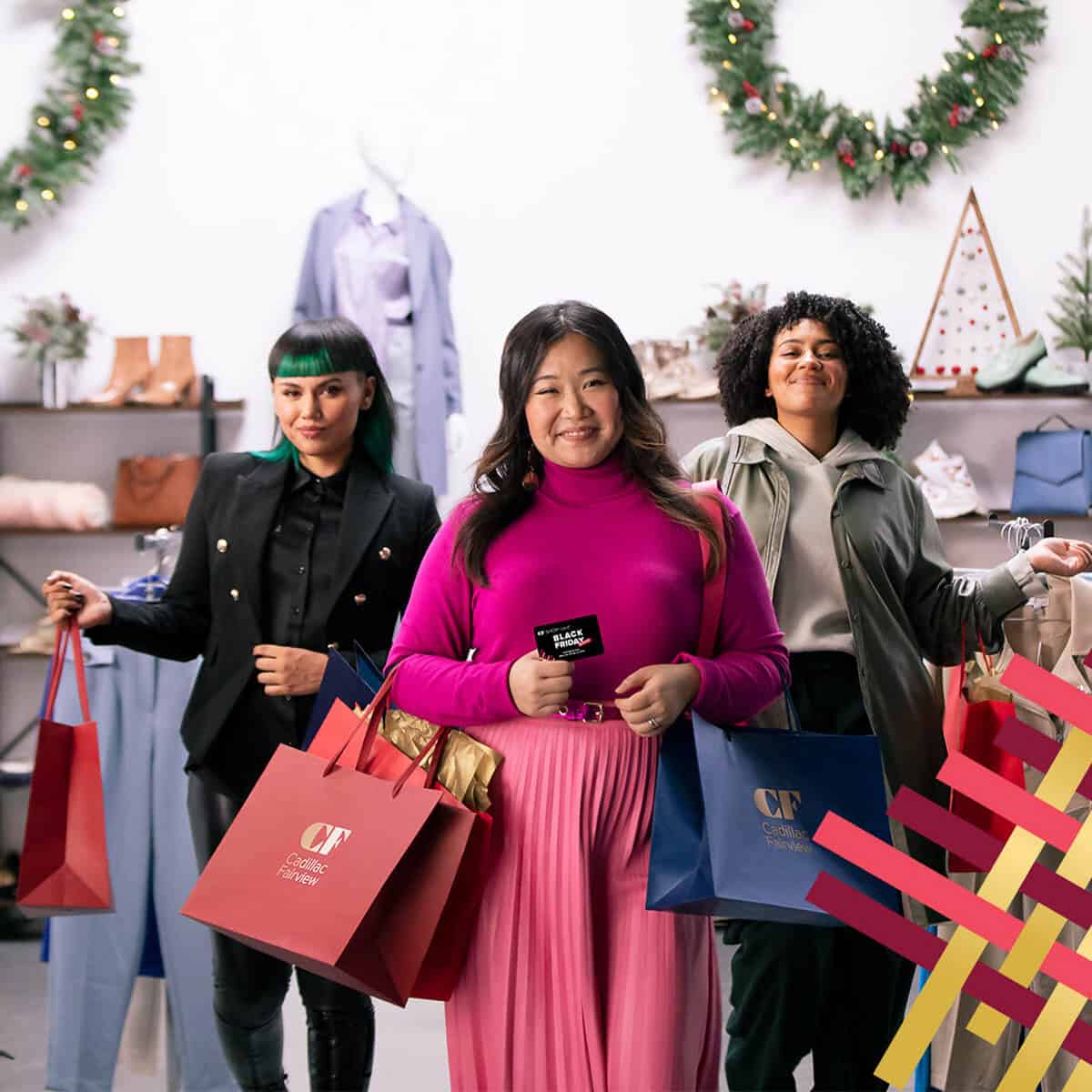 Stores at CF Polo Park include H&M, Forever 21, Sportchek, Aritzia, Victoria's Secret, Urban Outfitters, Lululemon, Eddie Bauer, Gamestop, Footlocker, Bentley's, Harry Rosen, Rocky Mountain Soap Company, and so much more, including department stores like Hudson's Bay. There's a food court, but we recommend the excellent D+A Café found inside the EQ3 showroom, one of our top picks for brunch in Winnipeg. Nearby, you'll also find large stores such as Homesense, Old Navy, Best Buy, Staples, and more, making CF Polo Park an extremely convenient shopping mall for all of your clothing, housewares, electronics, office supplies, and everything else you may need.
If you don't know which mall in Winnipeg to visit first, we highly recommend CF Polo Park as your first pick; it also feels like one of the most modern shopping malls in the city, which is why it's our go-to choice.
Outlet Collection Winnipeg
Location: 555 Sterling Lyon Pkwy
Fairly new to the city, the Outlet Collection Winnipeg has been a success since it opened at the corner of Kenaston Boulevard and Sterling Lyon Parkway. With plenty of amazing deals on many well-known brands, it's a great choice for those looking to save a few dollars while still snagging the perfect gift, new outfit, or trendy accessory. With quite a few international stores, there are also a few boutique shops, such as the stylish interior design store Blue Moon Furniture.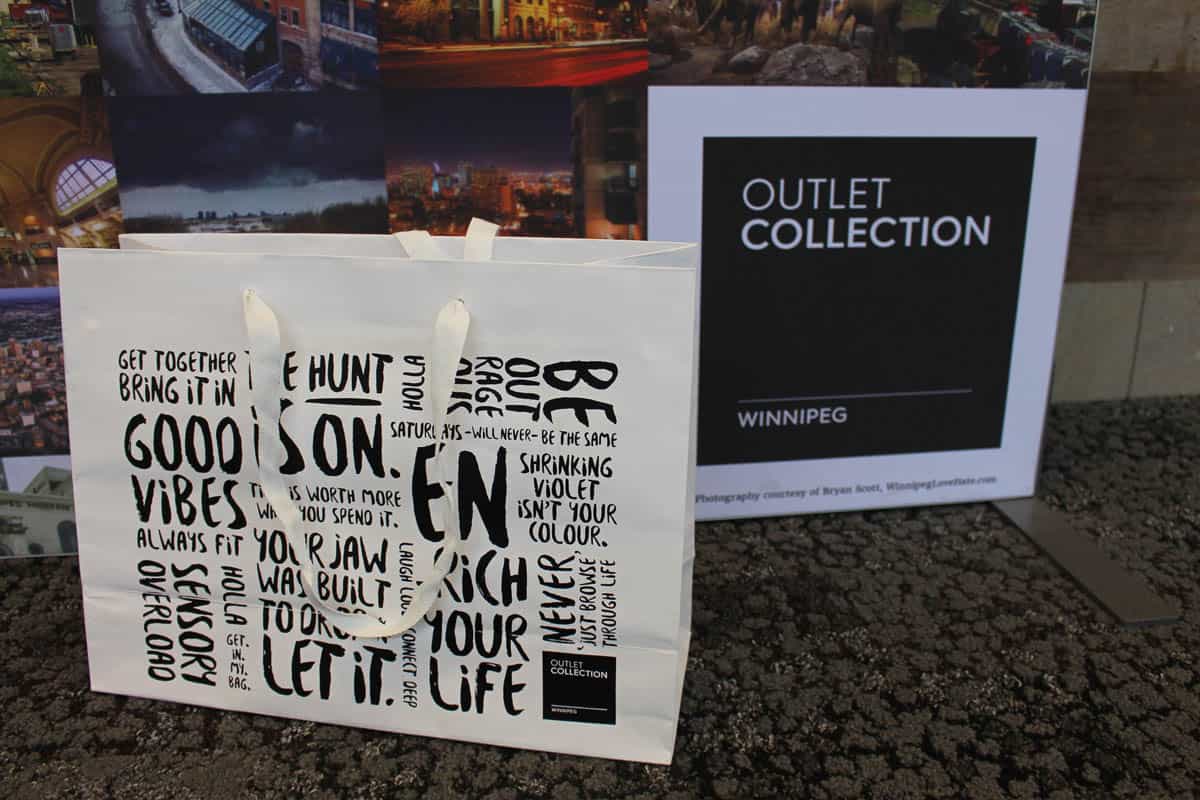 You'll find deals at stores like Nike, Old Navy, Banana Republic, Samsonite, American Eagle Outfitters, Gap, Guess, and H&M. There are also designer brand name shops such as Polo Ralph Lauren, Calvin Klein, Kate Spade, and Tory Burch. Looking for a shoe store? You can find Aldo, Soft Moc, Browns, DSW, Famous Footwear, Skechers, Quarks, and more. All that shopping may work up an appetite; thankfully, there's a good selection of coffee shops, restaurants, and fast food chains, including Big Smoke Burger, Starbucks, Sushi Shop, Thai Express, and Crepe Delicious.
Grant Park Shopping Centre
Location: 1120 Grant Ave
Found southwest of the city centre, Grant Park Shopping Centre is a relatively small shopping mall in Winnipeg, but one that still packs a punch. Home to a movie theatre and one of our favourite bookstores in the city – McNally Robinson's – a visit to Grant Park Shopping Centre is perfect for getting a few errands done as well as browsing the shops.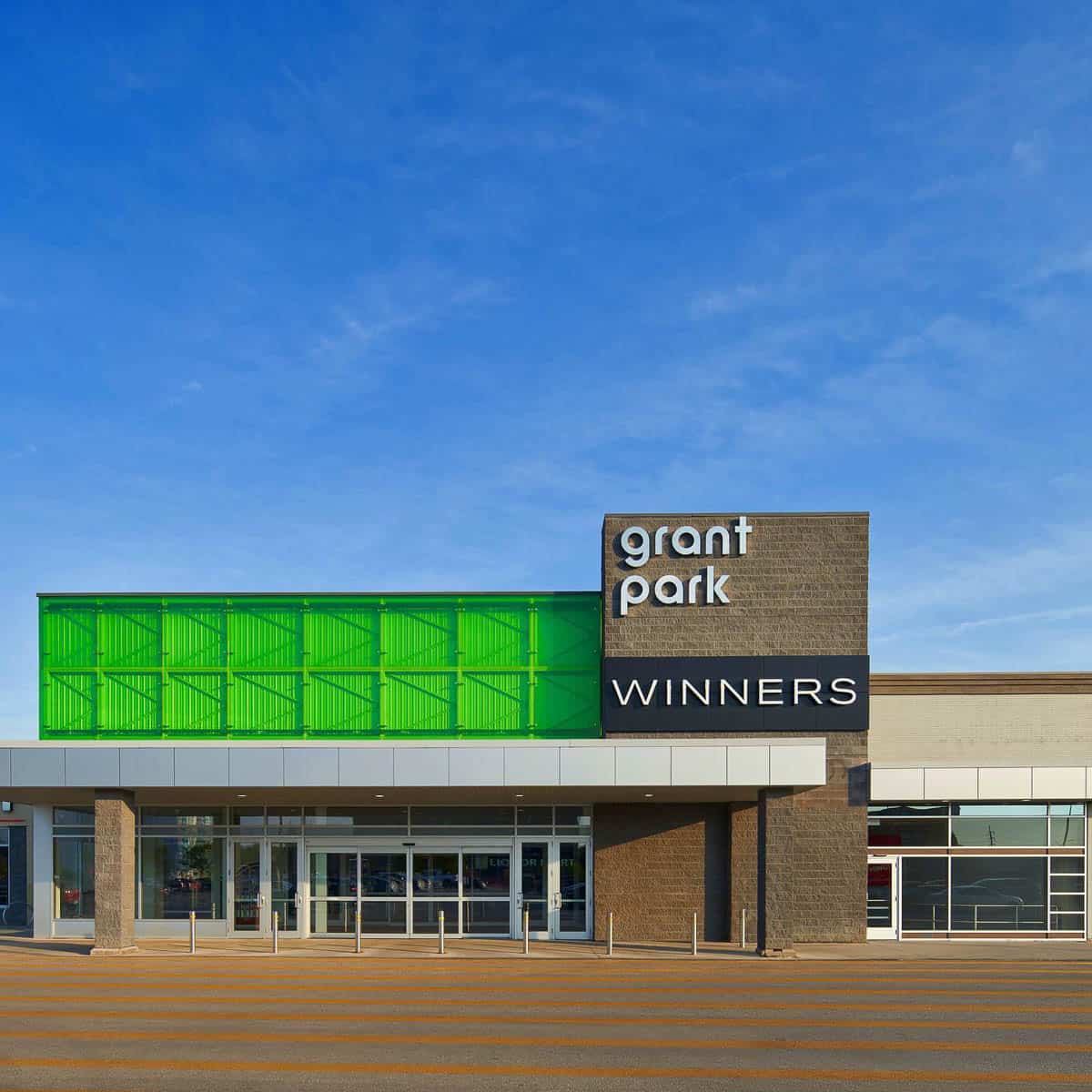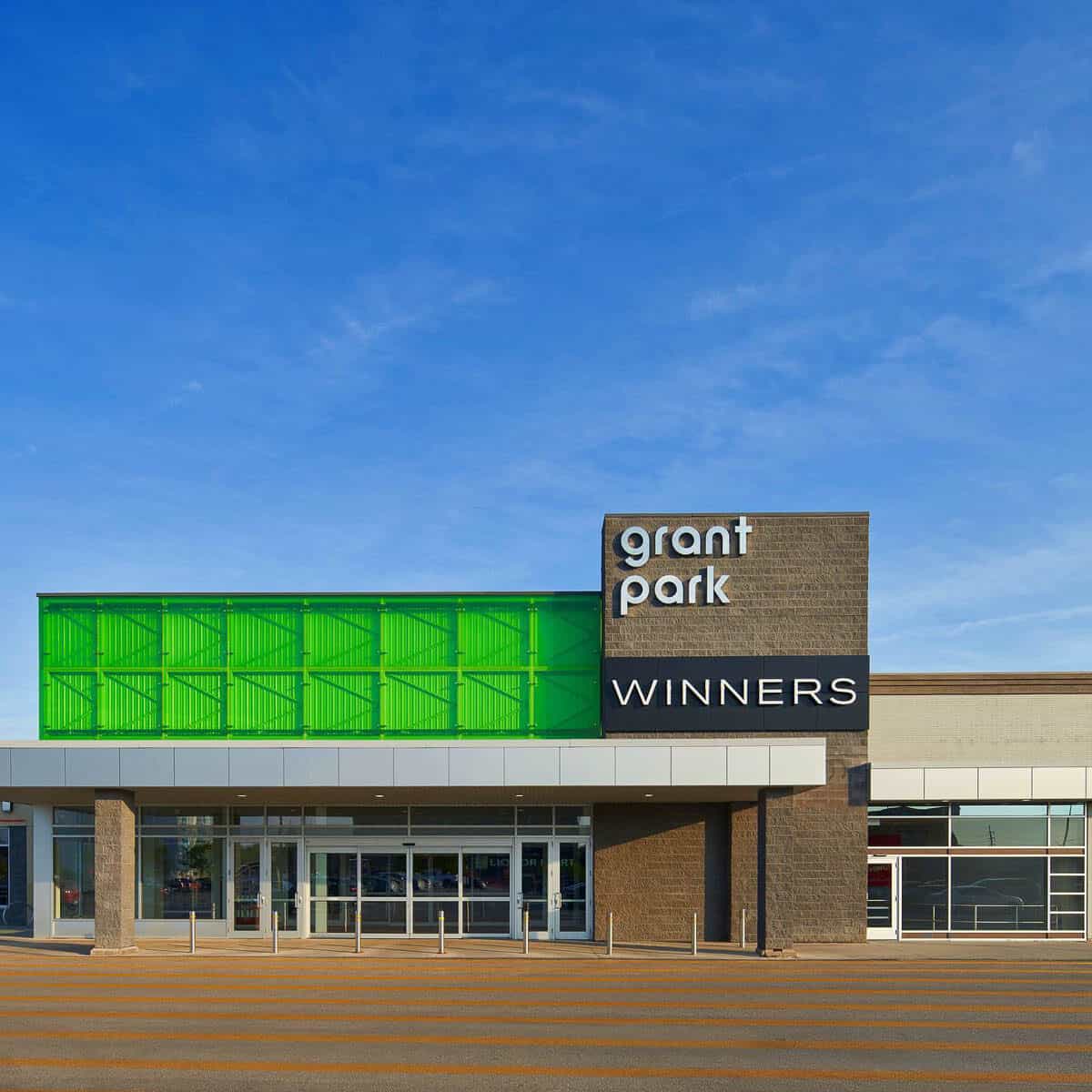 While you'll have access to Shoppers Drug Mart and Canadian Tire, there are also stores for clothing, accessories, and more, as well as a small food court. Shop at Dynasty Jewellers, Winners, or the Source, or visit Jerry's Hair Salon and Day Spa or Q-Nails. With a Manitoba Liquor Mart, Red River Co-op, and Perth's Dry Cleaning also inside the mall, it's a super convenient place to get all of your shopping and errands done in one go. Also don't miss Enigma Escapes, one of the best escape rooms in Winnipeg.
St. Vital Centre
Location: 1225 St Mary's Rd
One of the biggest Winnipeg malls, St. Vital Centre is an excellent destination for all of your shopping needs in the south end of the city. With a large food court, many telecommunication chains, and even medical resources such as Dynacare, it's a place where you can do some fun shopping alongside other errands you may need to complete.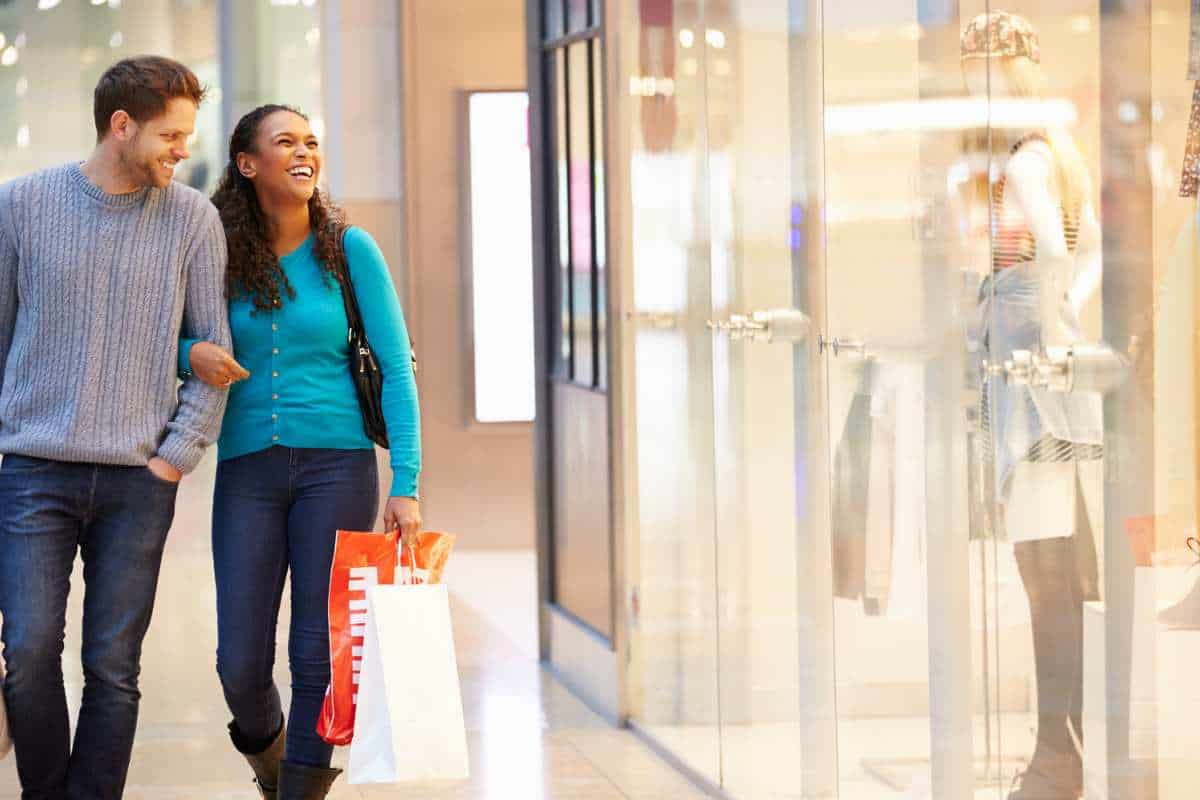 You'll find both international and Canadian stores such as Aldo, Ben Moss Jewellers, Marshalls, Bootlegger, Saje, Oomomo, Sephora, Indigo, The Children's Place, Sunglass Hut, Sunrise Records, and so much more, with a fantastic range of fashion, beauty products, housewares, books, and everything else you may need. There's also a store for Winnipeg Jets gear, as well as a Love Local Manitoba, a perfect place to find over 200 varieties of Manitoba-made food, drinks, and home products. While you're there, also check out the movie theatre for the latest flick.
Garden City Shopping Centre
Location: 2305 McPhillips St
If you find yourself in the North End of Winnipeg and have some shopping needs, head to Garden City Shopping Centre at the intersection of McPhillips Street and Leila Avenue. Built in 1970, this single-level shopping mall has a good selection of stores, with over 70 shops, a food court, and curbside collect. One of the most budget-friendly shopping malls in Winnipeg, you'll find shops like BulkBarn and Dollarama at Garden City, as well as stores such as Michael's, Foot Locker, Ricki's, and more.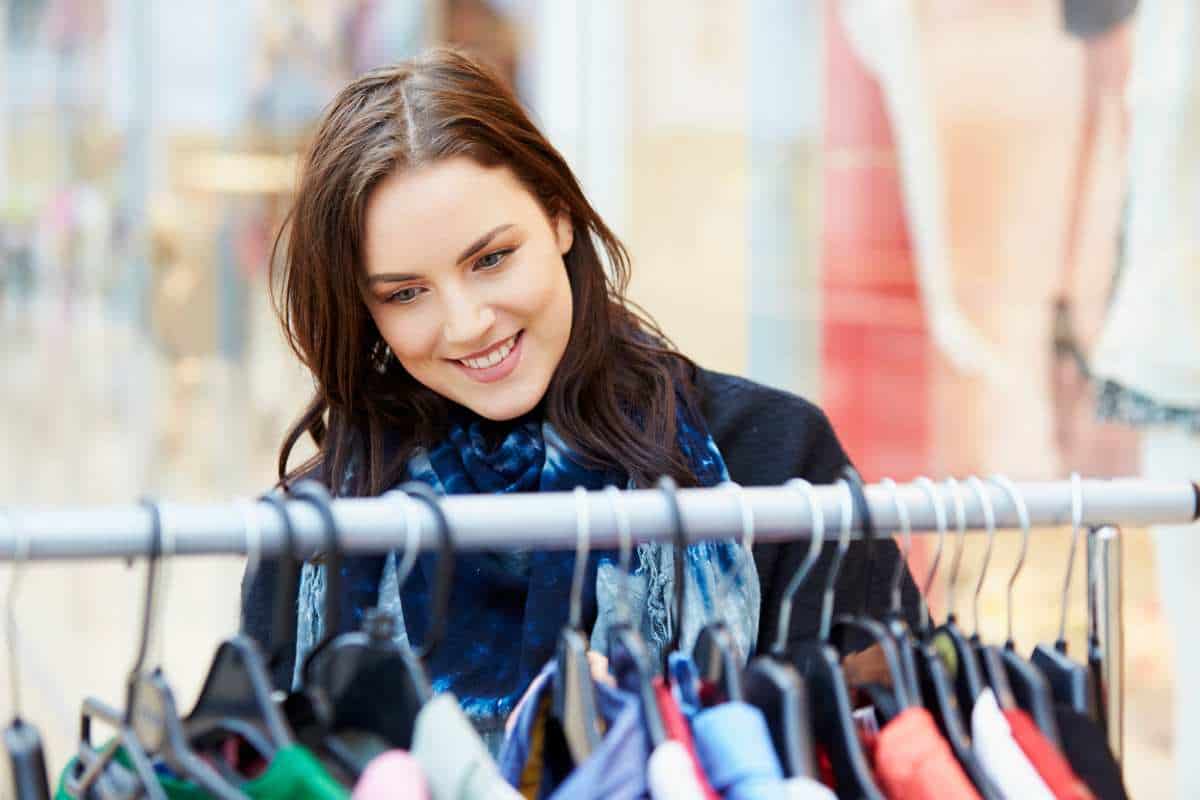 Conveniently, the mall also has a GoodLife Fitness gym, various banking institutions, hair salons, and telecommunications companies like Bell MTS and Telus, so you can fit in a lot of your day-to-day errands in one stop. There are also stores like Canadian Tire and Walmart nearby, so it's easy to get everything you need in one neighbourhood.
Kildonan Place
Location: 1555 Regent Ave W
With over 100 shops, a movie theatre, and a food court, Kildonan Place is a good choice when it comes to Winnipeg shopping malls. Found in the east of the city, the mall is surrounded by other large chains, including Costco Wholesale, Real Canadian Superstore, Walmart, Best Buy, and Petland, with Club Regent Casino nearby, too. In other words, you can get a lot done in a day in this neighbourhood!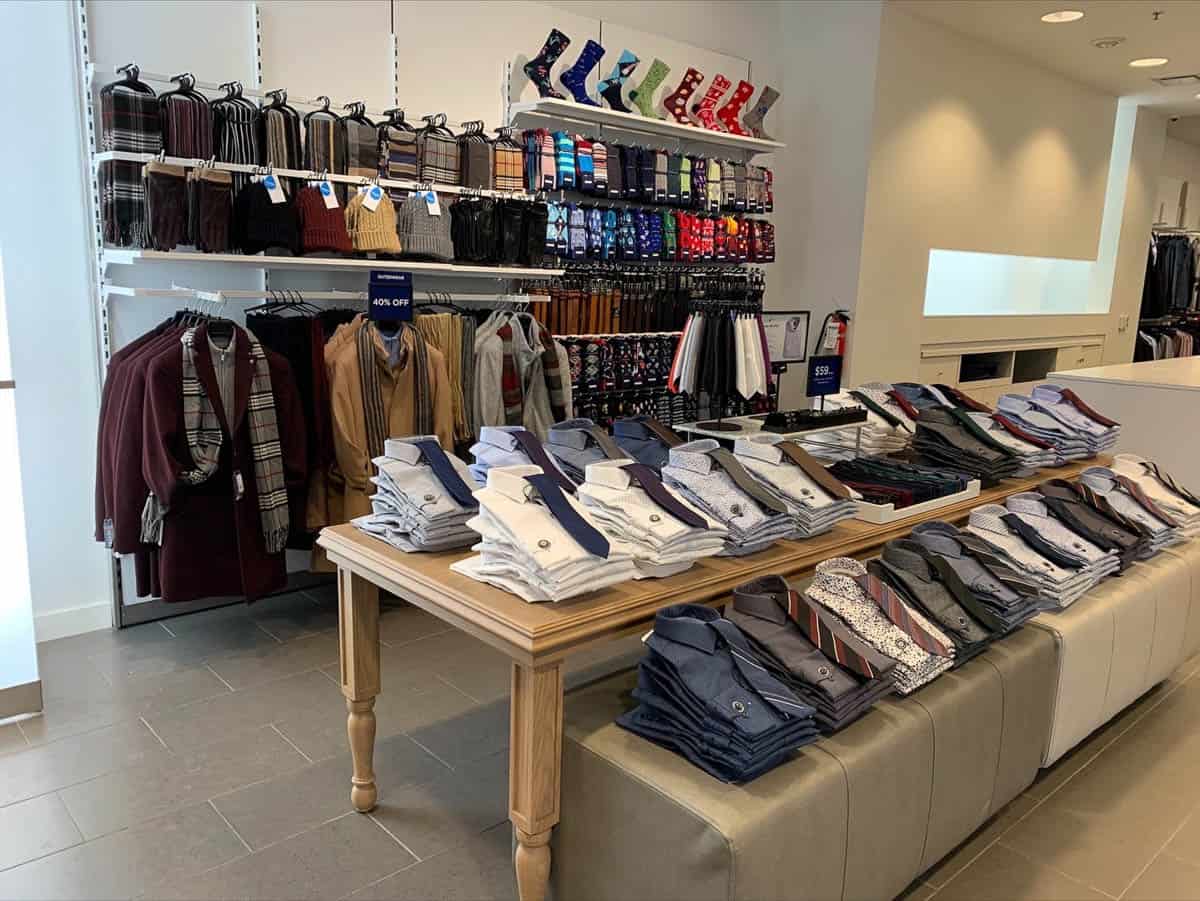 Kildonan Place is home to stores such as H&M, Boathouse, Urban Planet, Bath and Body Works, and Tip Top, as well as more specialty shops like Call It Spring, a place for vegan accessories, shoes, and handbags, and Dene Cree Design, a 100% First Nations owned store for beautiful Indigenous goods. In the food court, enjoy a wide range of fast food including A&W, New York Fries, Koya Japan, Subway, and TacoTime.
Portage Place
Location: 393 Portage Ave
Located conveniently in downtown Winnipeg, Portage Place is used mostly by people who live and work in the area, as it has a good selection of restaurants, eye care, hair salons, nail salons, and telecommunications companies. While the shopping is fairly limited at Portage Place compared to, for example, CF Polo Park, there are still a few shops for picking up necessary items, such as Shoppers Drug Mart, Foot Locker, and Ardene.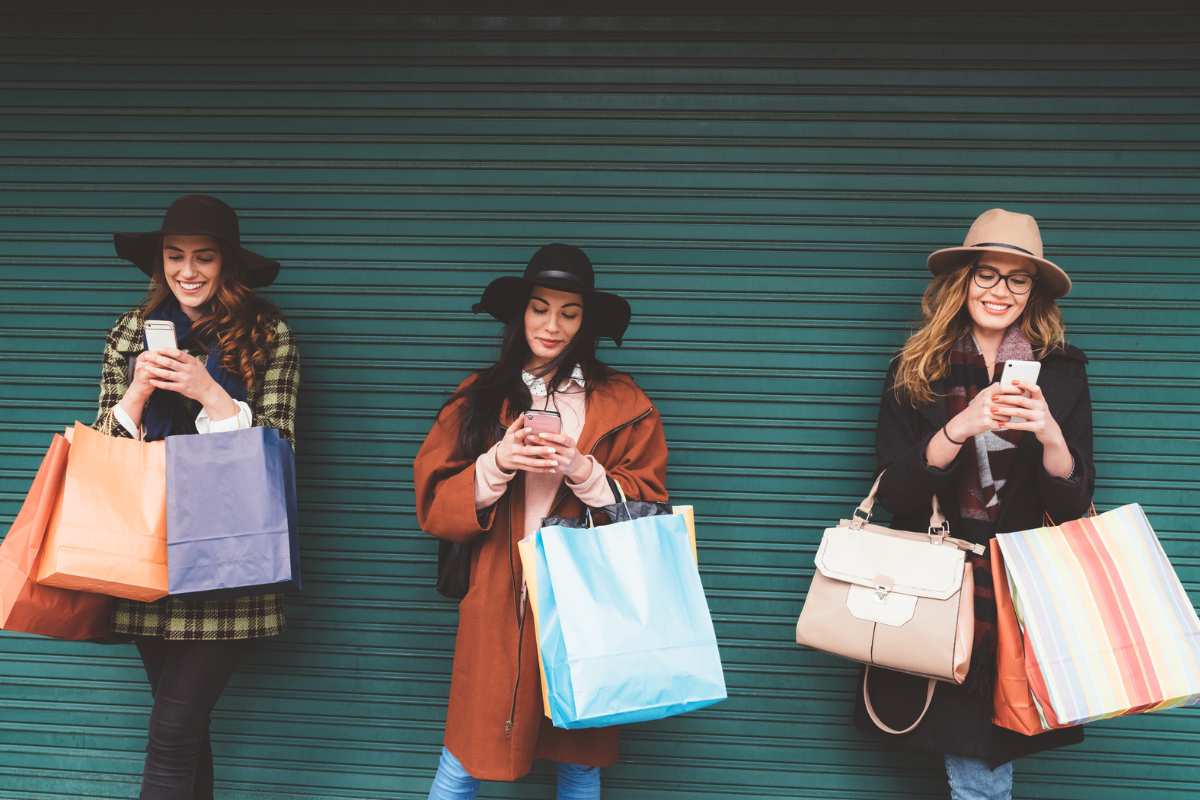 Why we want to include Portage Place on this list of Winnipeg shopping malls, however, is because of its contribution to Winnipeg culture. Home to Prairie Theatre Exchange, it's a great place to enjoy local theatre. You can also find Upbeat Artworks within the mall, one of our choices for the best art galleries in Winnipeg.
Winnipeg Square
Location: 360 Main St (underground at Portage Ave and Main St)
When it comes to Winnipeg malls, people don't often think of Winnipeg Square. But if you're staying in the downtown area, it may become a convenient stop for you! Mostly used by those who work in the vicinity, especially as there is an underground tunnel system connecting a lot of the buildings with the mall, Winnipeg Square has a great selection of restaurants and a couple of shops and services to keep you busy. The underground parking is also convenient if you're in the area.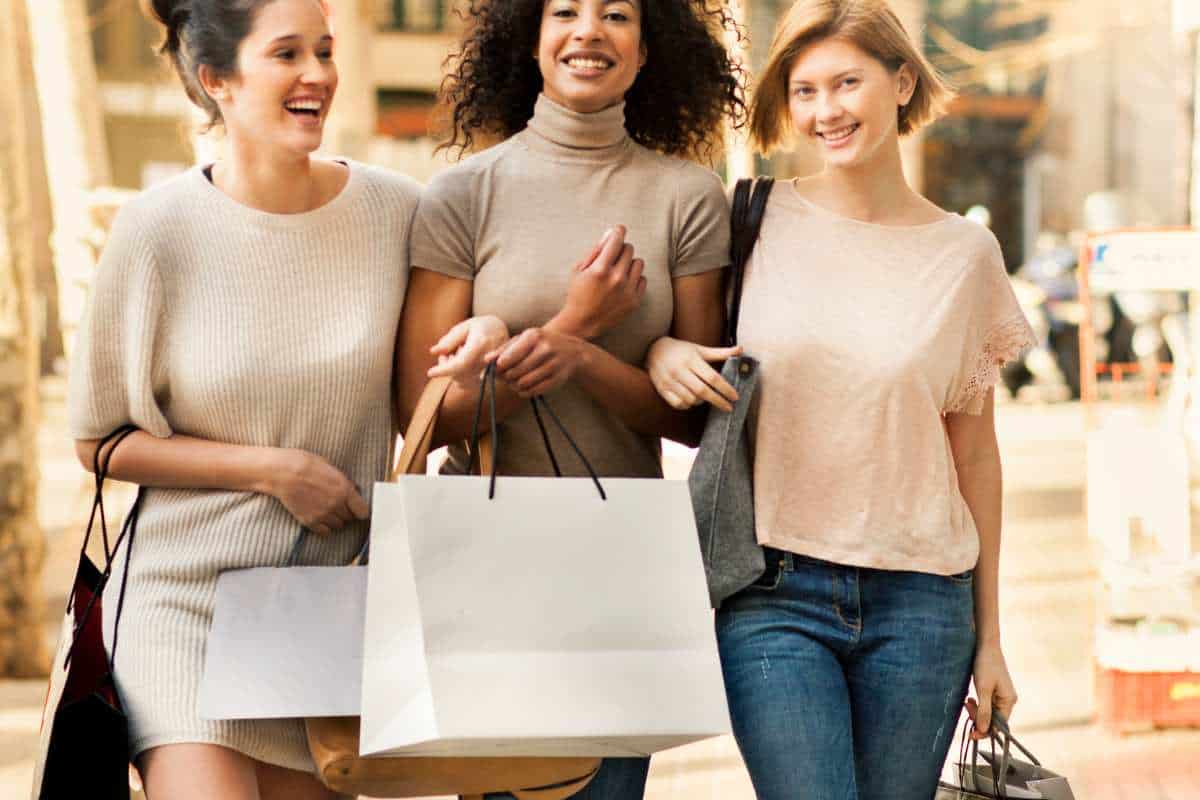 Shop at Shoppers Drug Mart for any necessities, or use services such as UPS or Accurate Stitching. Restaurants include Vinh Long Vietnamese, Freshii, Stoneworks Bistro, Taste of Sri Lanka, and Rodos Greek and French Eatery, to name a few.
Looking for more things to do in Winnipeg? Here are some ideas: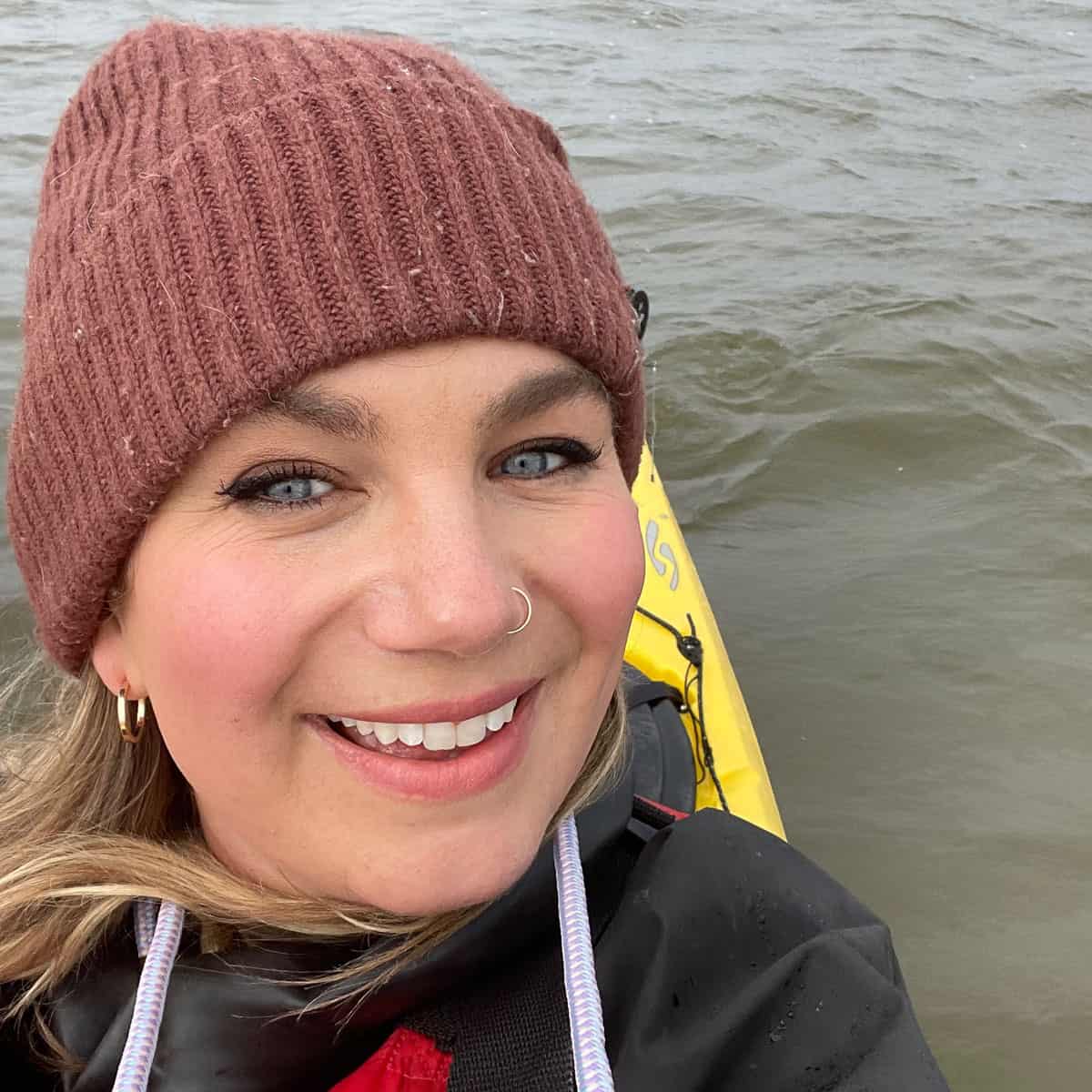 Brenna Holeman (she/her) has adventured to over 100 countries but is incredibly proud to call Winnipeg home. Brenna spent 16 years travelling solo around the world, living in Copenhagen, Edinburgh, Osaka, Antigua, and London, England. As well as being an editor and writer for Expedia UK for over seven years, she runs This Battered Suitcase, one of the most trusted and respected travel blogs in the world.