Disclaimer: This page may contain affiliate links. Please review our full Terms and Conditions for more information and our Privacy Policy. Note that any pricing, operating hours, or other such information provided below may have changed since initial publication.
Compiled by the Road Trip Manitoba team
Last updated on February 15, 2023
Warm, gooey cinnamon buns. Melt-in-your-mouth chocolate chip cookies. Cake that's so good you fight over the last piece. Crusty baguettes that are still warm from the oven. Are you getting hungry yet? Thankfully, whatever baked treats you're after in Winnipeg, there's a bakery for you. We've rounded up the best bakeries in Winnipeg for you to find all of the most delicious baked goods in the city. If you have a sweet tooth, you'll want to keep reading.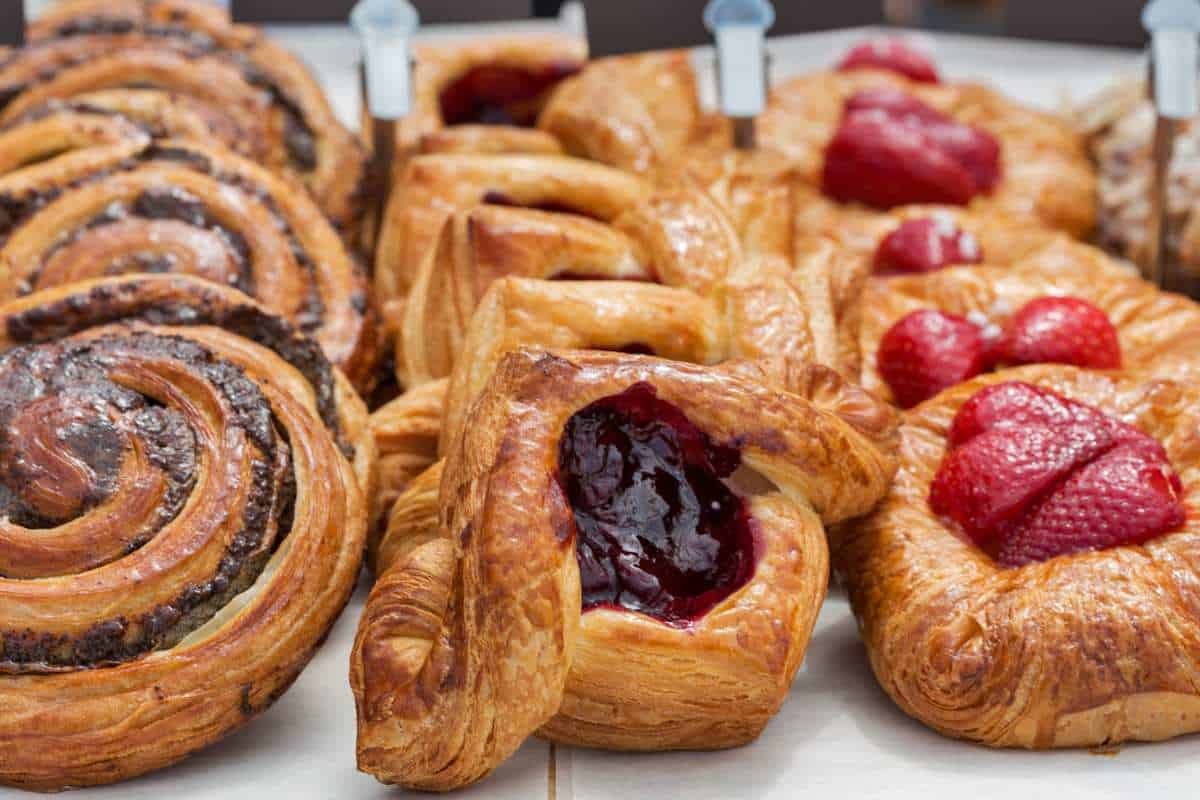 Land Acknowledgements
Winnipeg is located on Treaty No. 1 the original lands and waters of Anishinaabe, Ininiwak, Anishininiwak, Dakota, and Dene peoples, and on the homeland of the Métis Nation.
The Best Bakeries in Winnipeg
High Tea Bakery
Location: 2103 Portage Ave
If you're craving an imperial cookie, you simply must visit High Tea Bakery. Even Her Majesty the Queen of England once enjoyed imperial cookies from High Tea Bakery! Beyond their famous cookies, this stylish bakery offers an assortment of delicious treats, and is one of our favourite spots to recommend in Winnipeg.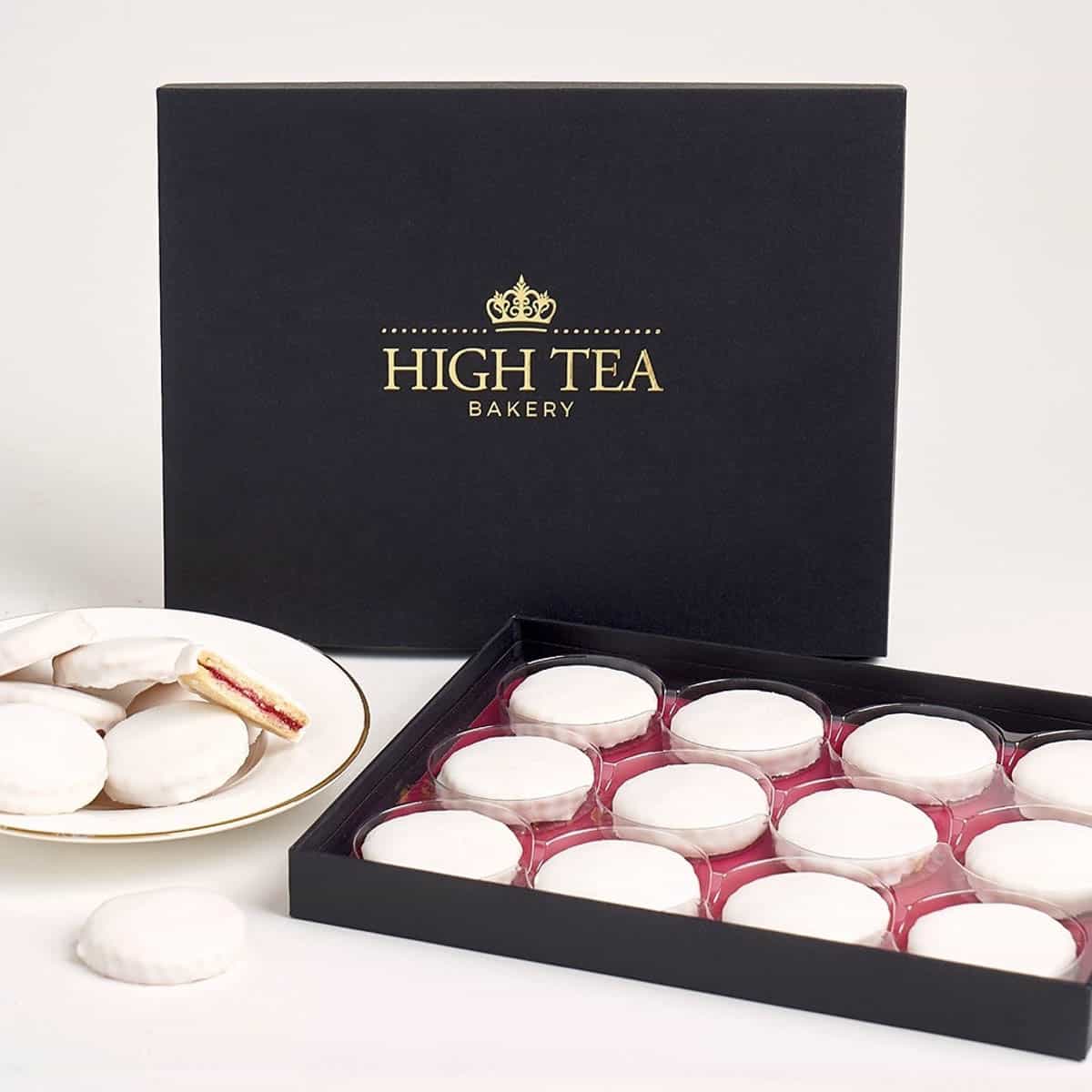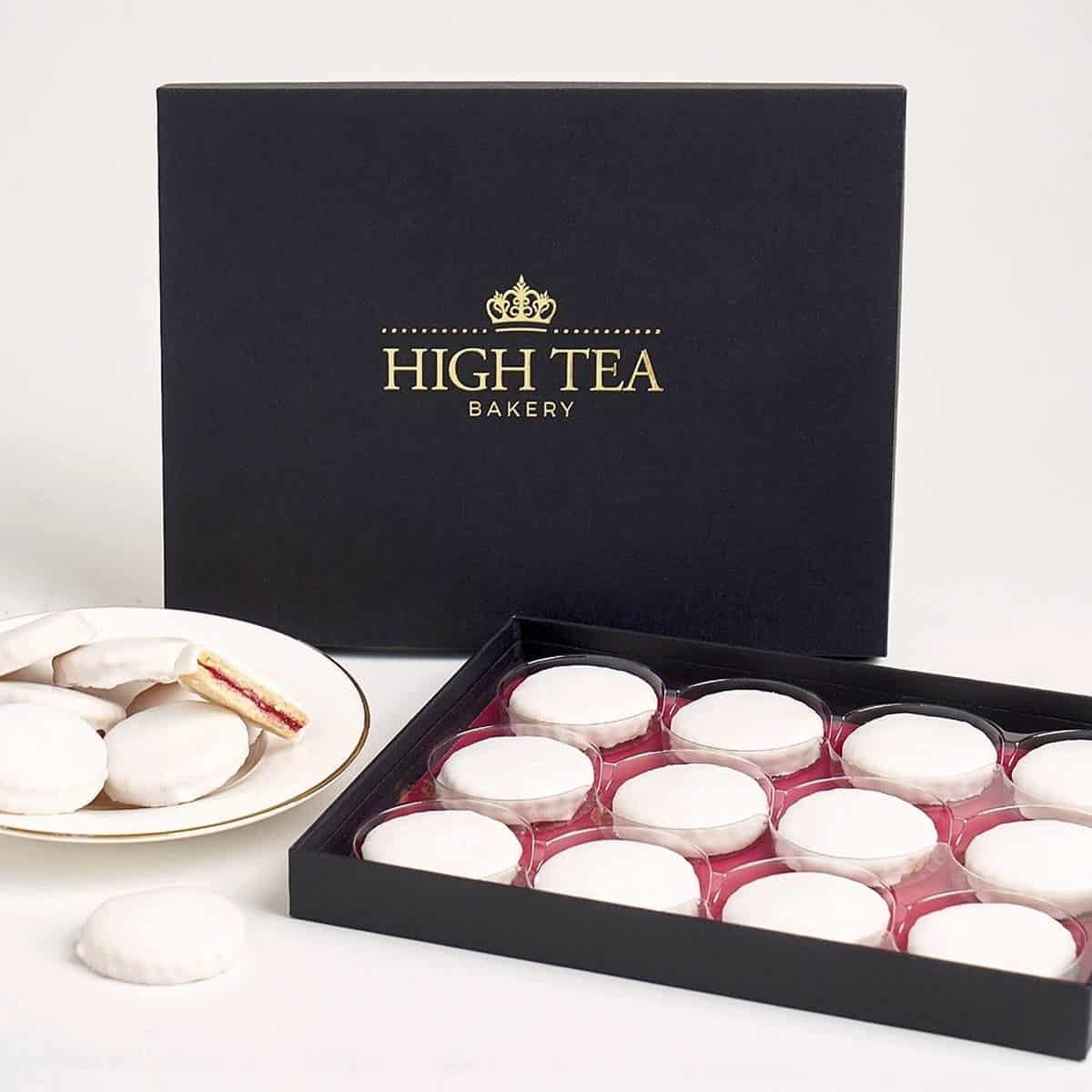 Enjoy a coffee and some baked goods while seated in their café; the checkerboard floor, comfy seating, and antique lighting make for a fantastic place to take a break or catch up with friends. Make sure to pre-order cakes and treats for any special occasion, too!
The Pennyloaf Bakery
Location: 858 Corydon Ave
We may be biased – The Pennyloaf Bakery is a neighbourhood bakery for us! – but this Winnipeg bakery is one of the best places for all of your bread needs. This small-batch, artisan bakery specializes in Old-World style bread that's made fresh daily in a wood-fired oven. You can also find an amazing array of European pastries, scones, and some of the best cookies in the city (you must try the chocolate chip, pretzel, and potato chip cookie, and the red velvet cookie is the stuff of dreams).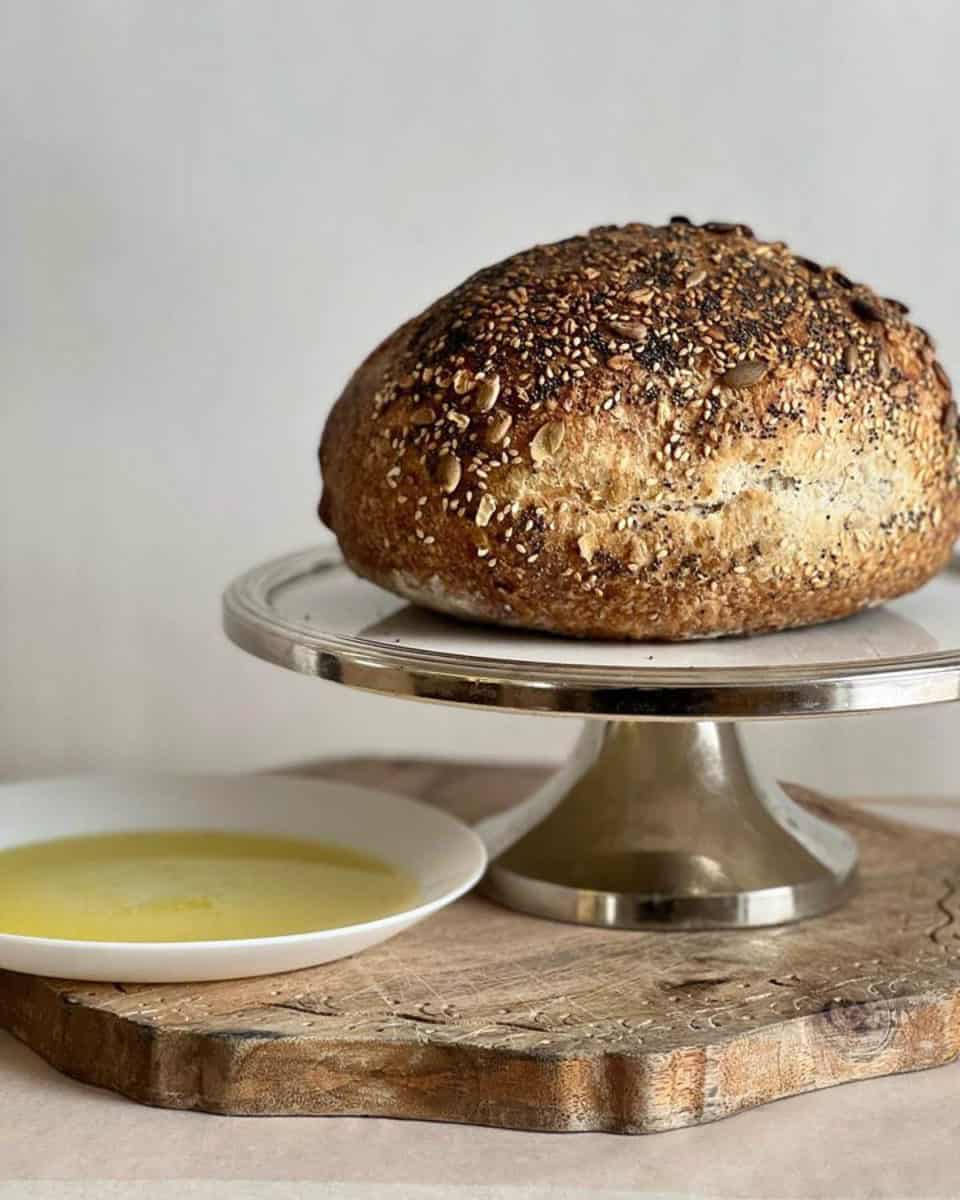 New to the bakery is an espresso machine, so make sure to pick up a coffee while you're there. Pro tip: there are often deals on bread at the end of the day!
Lilac Bakery
Location: 920 Grosvenor Ave
Mini cheesecakes, pecan tarts, flavourful macarons, and cupcakes galore. These are just a few of the baked goods you might find at Lilac Bakery! Known for their legendary cakes and cupcakes – perfect to order for a party – Lilac Bakery one of the amazing bakeries in Winnipeg, one that's so popular it almost always has a line.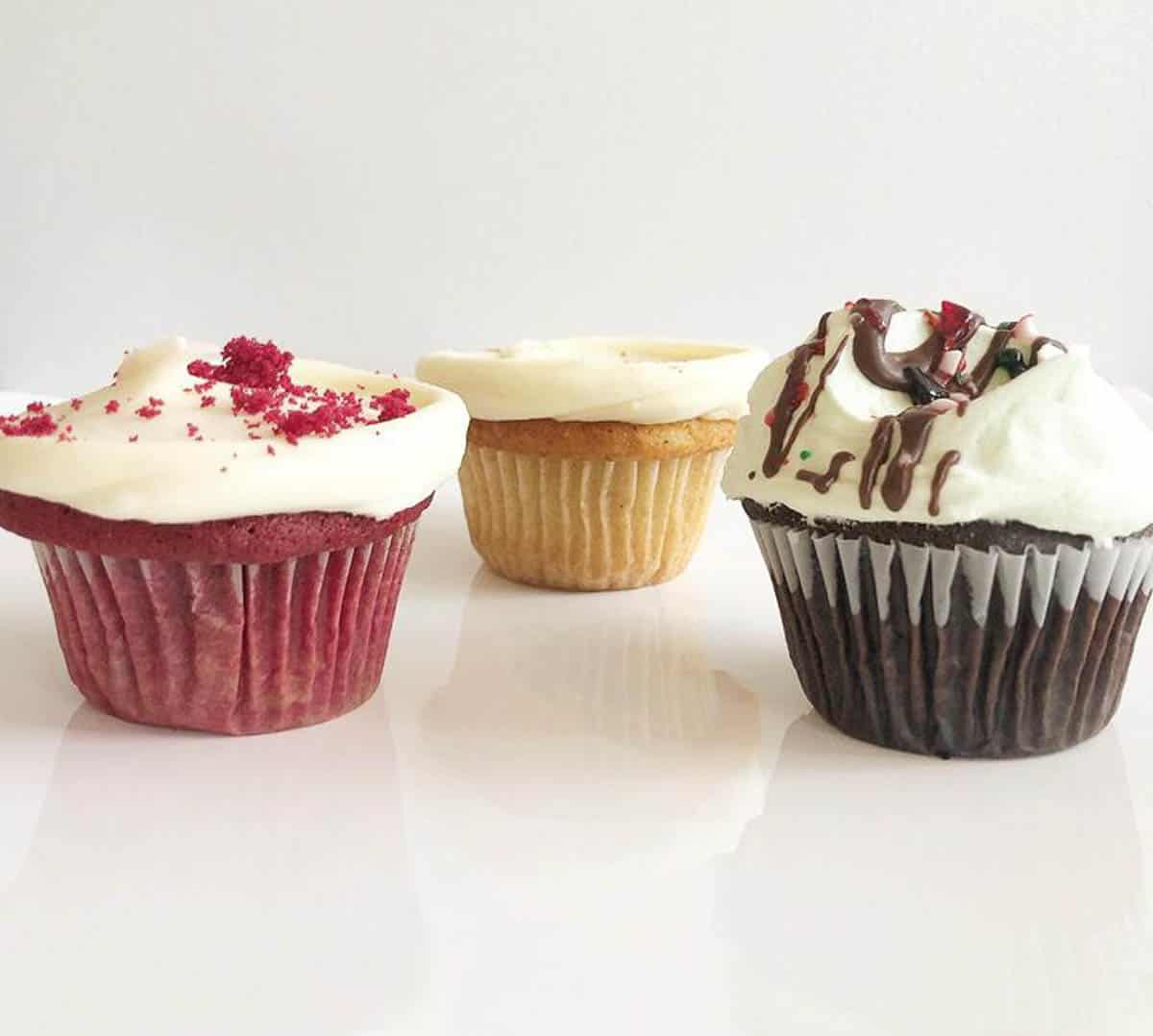 Family owned and operated, the bakery will fulfil your need for classic, scratch-made baking, and they also have some vegan options which can be pre-ordered. The only problem? Trying not to buy nearly everything in the shop, because their selection is just that good. If you're after dessert in Winnipeg, you have to visit Lilac Bakery.
Baked Expectations
Location: 161 Osborne St
Ask anyone where the best cake in Winnipeg is, and chances are they will say Baked Expectations. Open since 1983, they've long served the city with their mouthwatering cakes, pies, tortes, and more, and they strive to make every single bite fun, fresh, and delicious.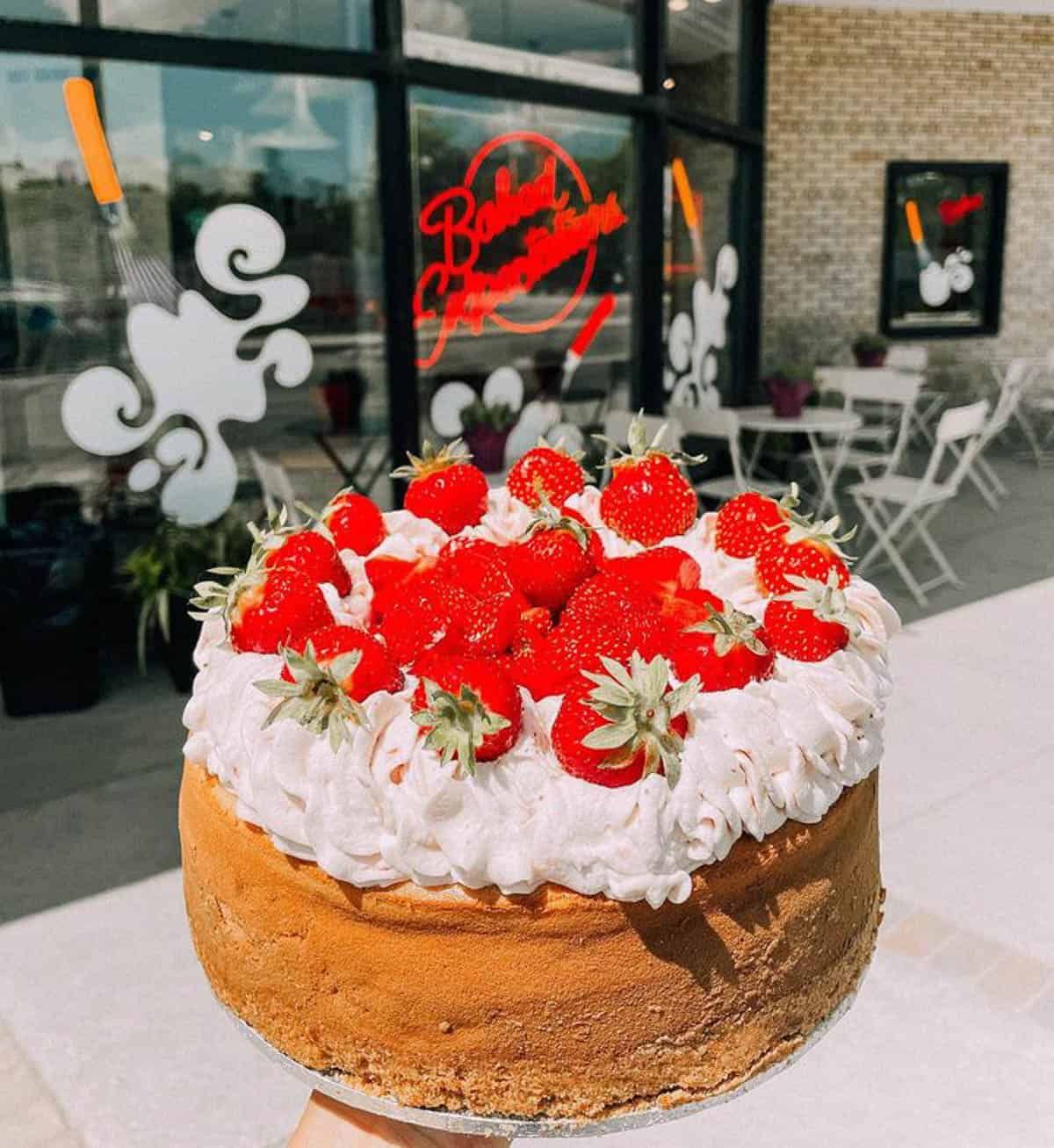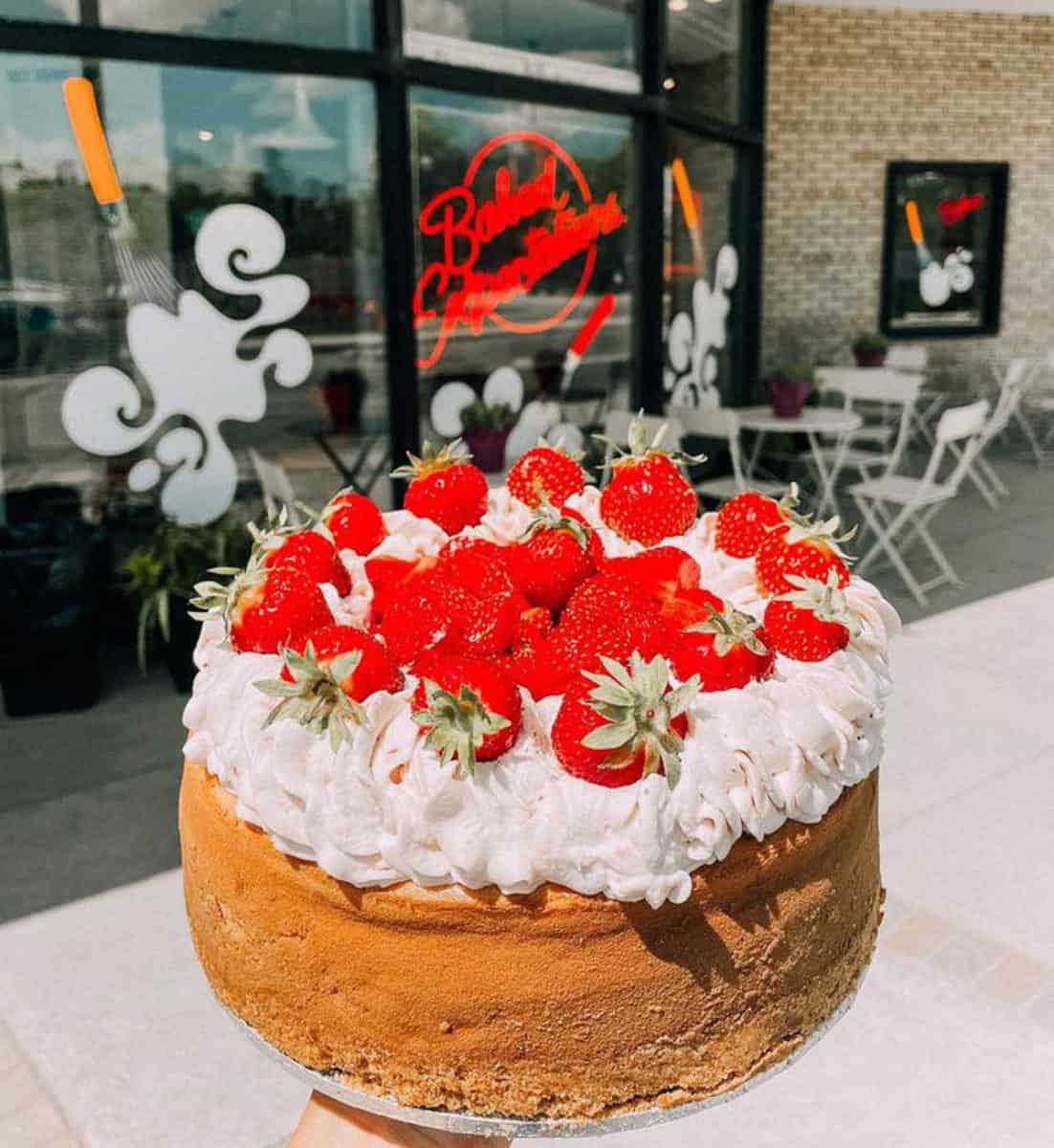 Located in the heart of Osborne Village, they are highly respected in the city for their inventive use of ingredients, dedication to the community, and, let's face it, some darn good cake. Stop in for a slice or order something for a special occasion. It's no wonder they are one of the best Winnipeg bakeries.
Gunn's Bakery
Location: 247 Selkirk Ave
If you want a bit of classic Winnipeg, head to Gunn's Bakery, where the emphasis is on Eastern European and Jewish baking. With a history that dates back to 1937 – really! – the bakery has been one of the cornerstones of Winnipeg's culinary scene for over 80 years.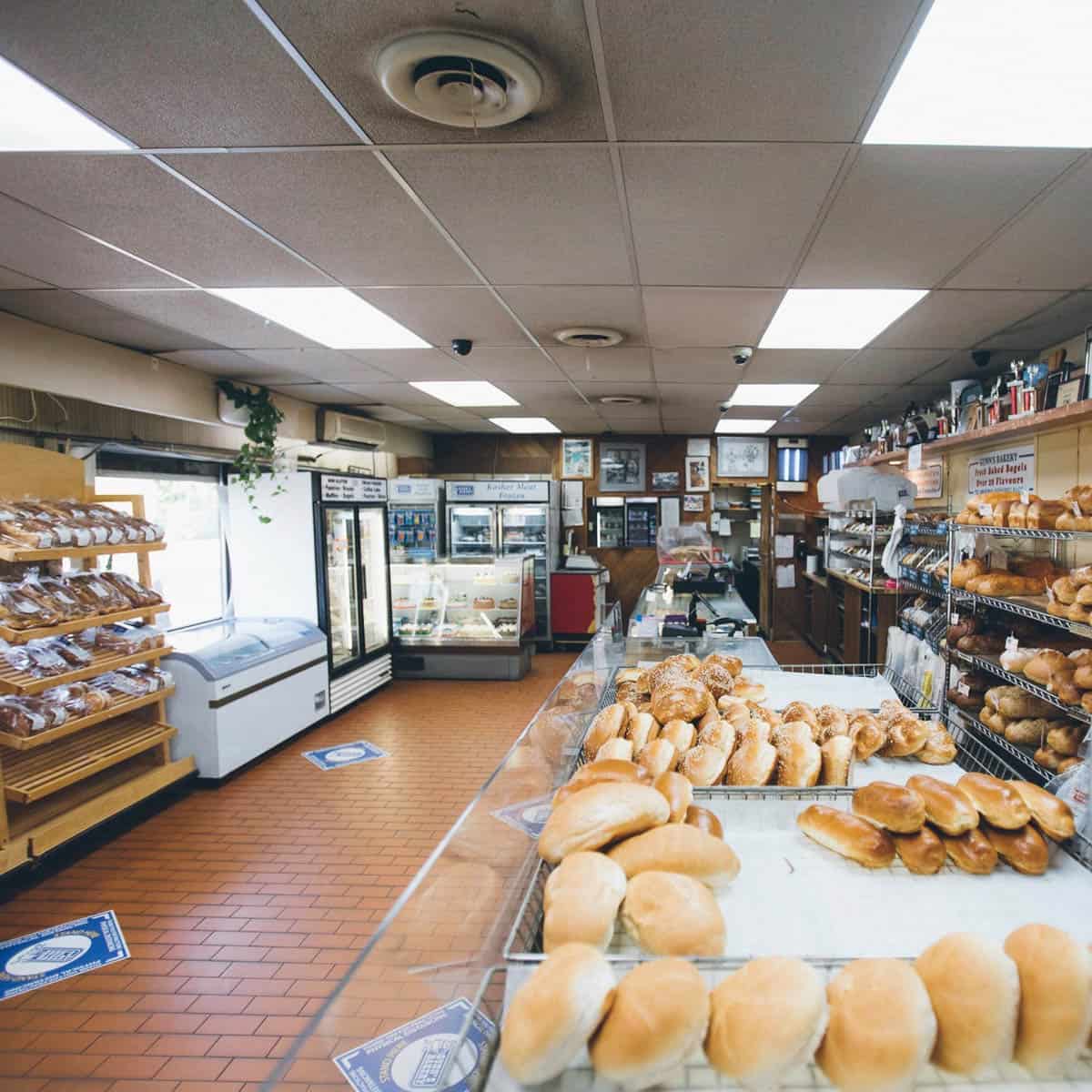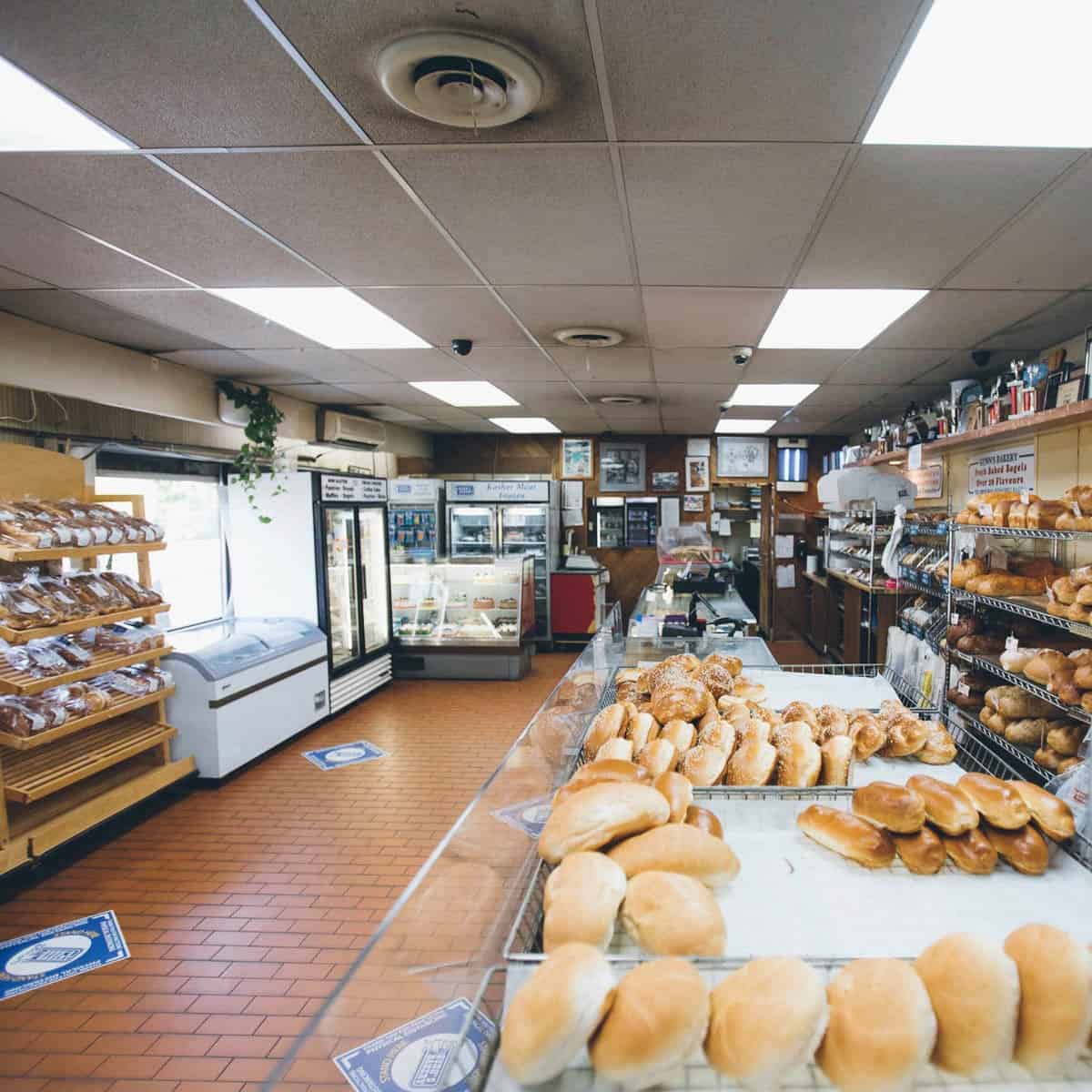 Serving Old Country style, kosher baking, you can expect bagels, bread, cookies, donuts, pastries, dainties, and so much more. Don't miss "Baba's baking", which promises to make you feel as though you've stepped back into your Baba's kitchen with every bite.
A L'Epi de Ble
Location: 1757 Main St
Head to A L'Epi de Ble for all of your French baking needs. Promising the highest quality products, choose from cakes, bread, pastries, or any of the tasty offerings from their Viennoiserie menu, including croissants, brioche donuts, madeleines, and more.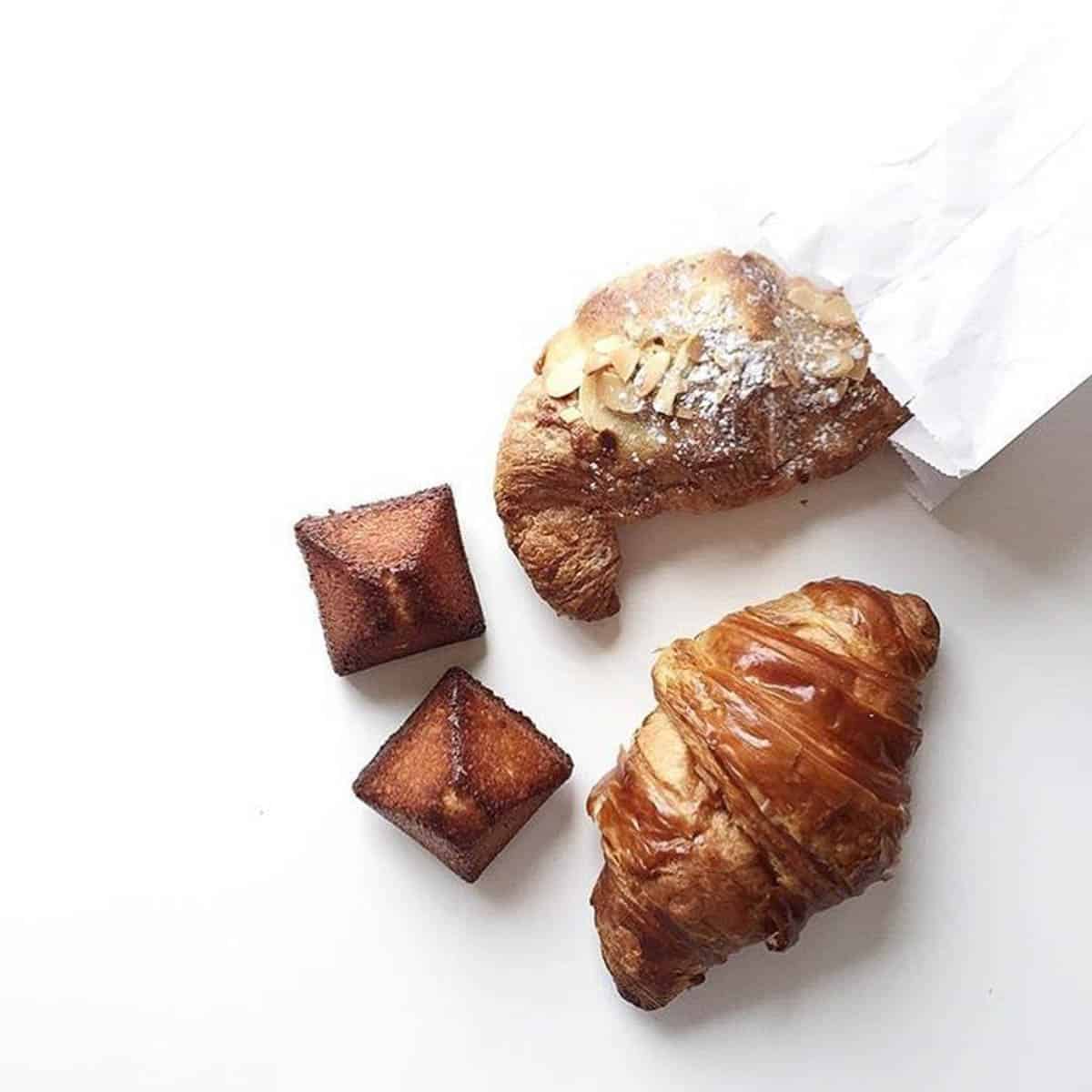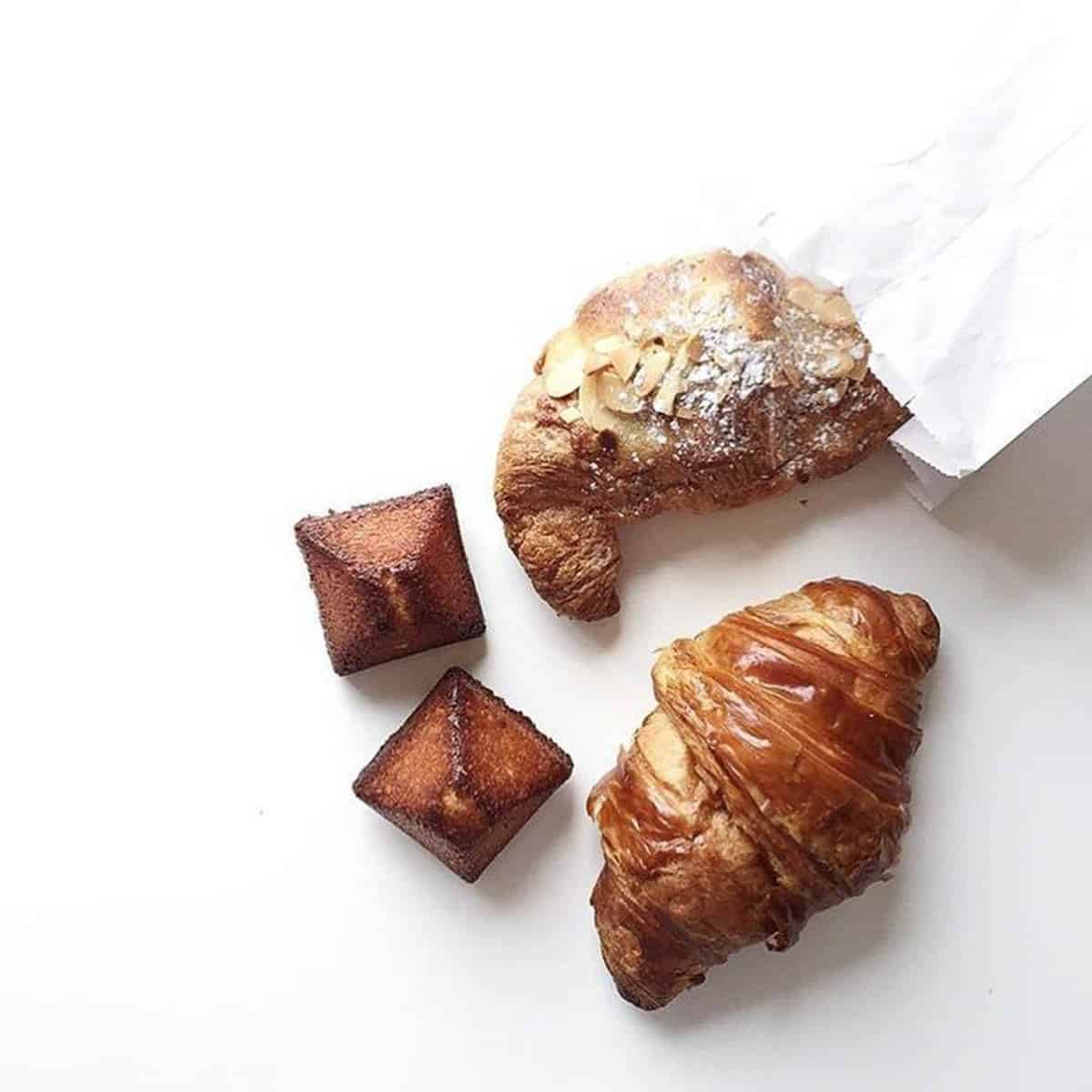 They also have a great selection of savoury snacks to choose from, including meat pies, ham and cheese croissants, croque monsieurs, and an excellent gratin dauphinois. Beloved in North Winnipeg, people travel from all over the city to try their incredible baked goods.
Goodies Bake Shop
Location: 1124 Ellice Ave
Serving happy customers for decades, Goodies Bake Shop is a bit of an institution in Winnipeg. Bringing an Italian flair to many of their baked goods, Goodies is known for their scrumptious cakes, pies, pastries, and gelati.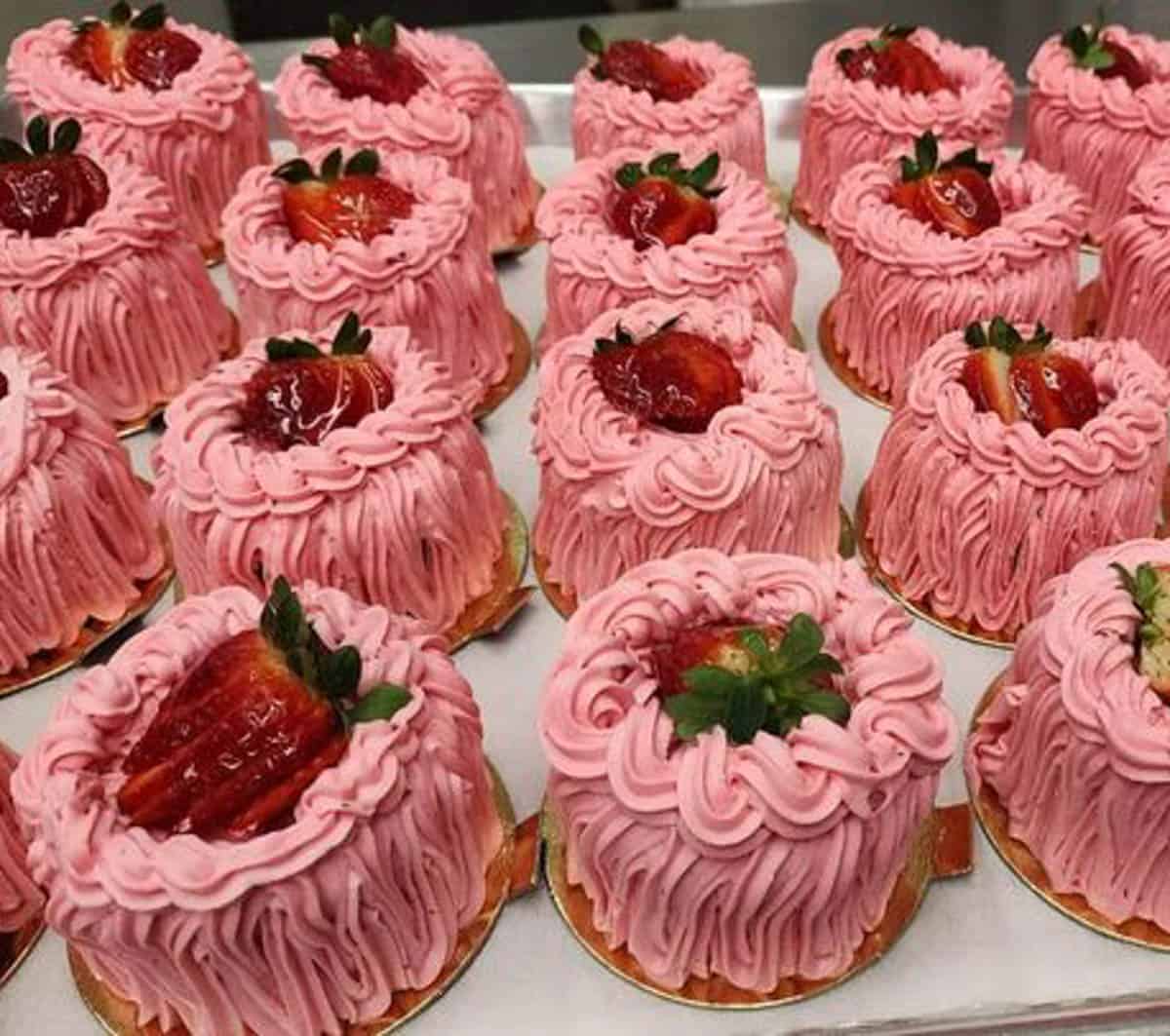 Order a custom cake, or head to their shop to pick up cannoli, cream puffs, eclairs, cupcakes, tarts, and so much more. There's a lot of tradition and a lot of classic desserts at Goodies, but that's the way we like it.
Tall Grass Prairie Bread Company
Locations: 859 Westminster Ave, 1 Forks Market Rd
With two locations in the city – one in Wolseley and one inside The Forks – Tall Grass Prairie Bread Company has been a trusted bakery in Winnipeg since 1990 and is known as one of the best places in Winnipeg for bread. And, if you've tried their cinnamon buns, you know they're some of the best in the city, too!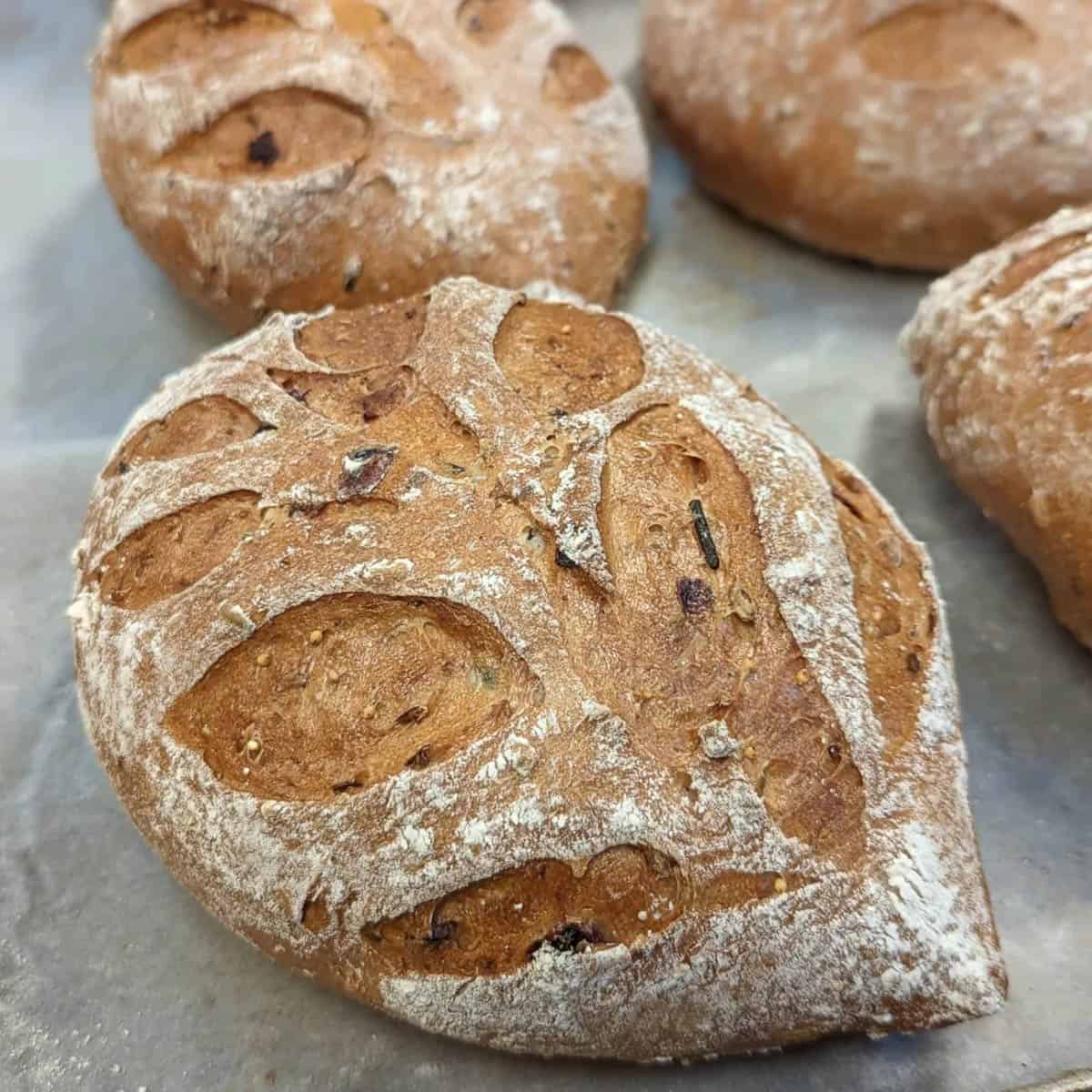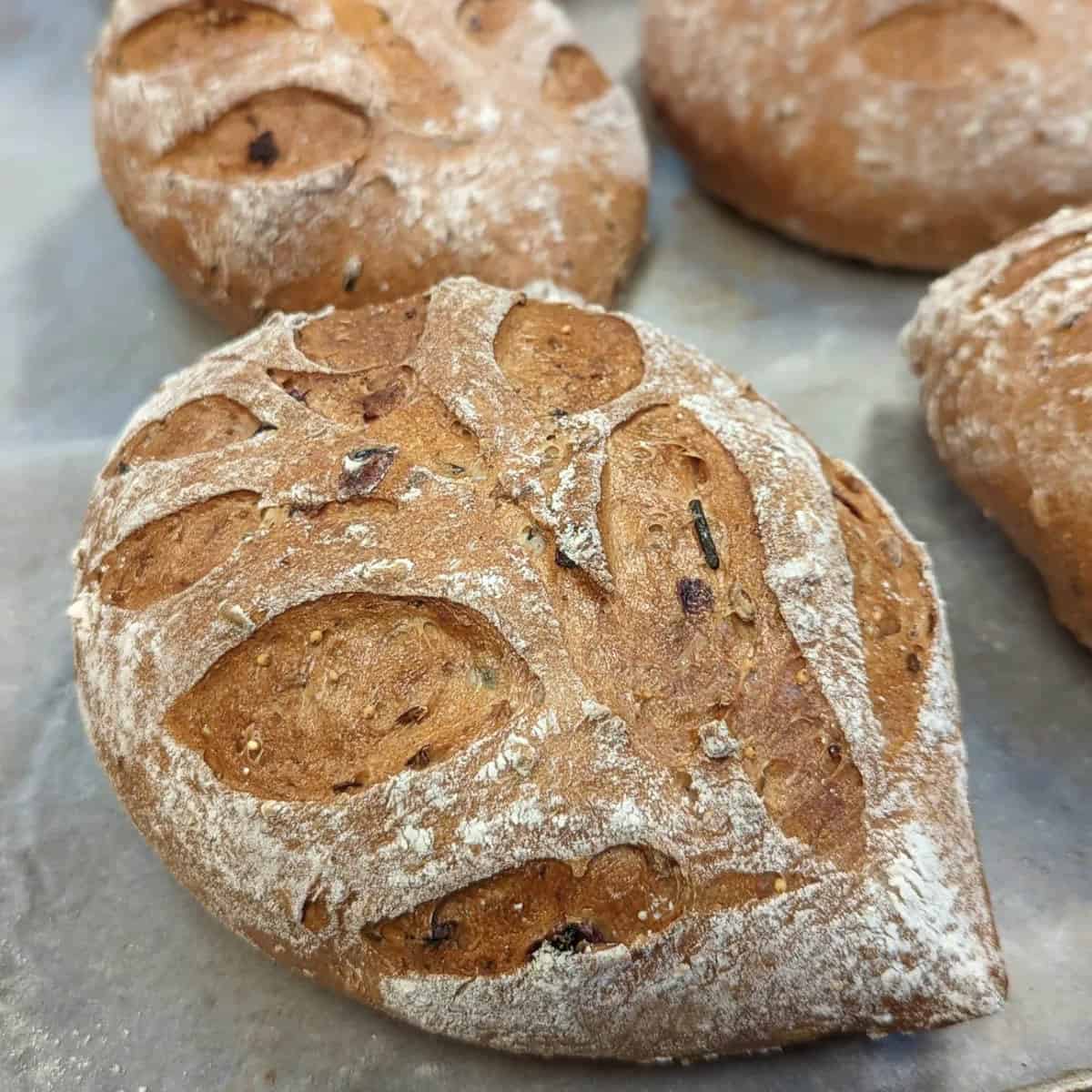 Working with Manitoba farms, the bakery uses local organic grains in all of their baking, and they also do all of their own stone-ground milling onsite. Don't miss their unbelievable breads, buns, sweet treats, and more.
Oh Doughnuts
Locations: Multiple around the city
If you want doughnuts, you go to Oh Doughnuts. It's just that simple. With multiple locations around the city for you to buy their doughnuts, they are also popular with online delivery orders. Oh Doughnuts has been in Winnipeg since 2014 and is known for their incredibly fresh baked daily treats.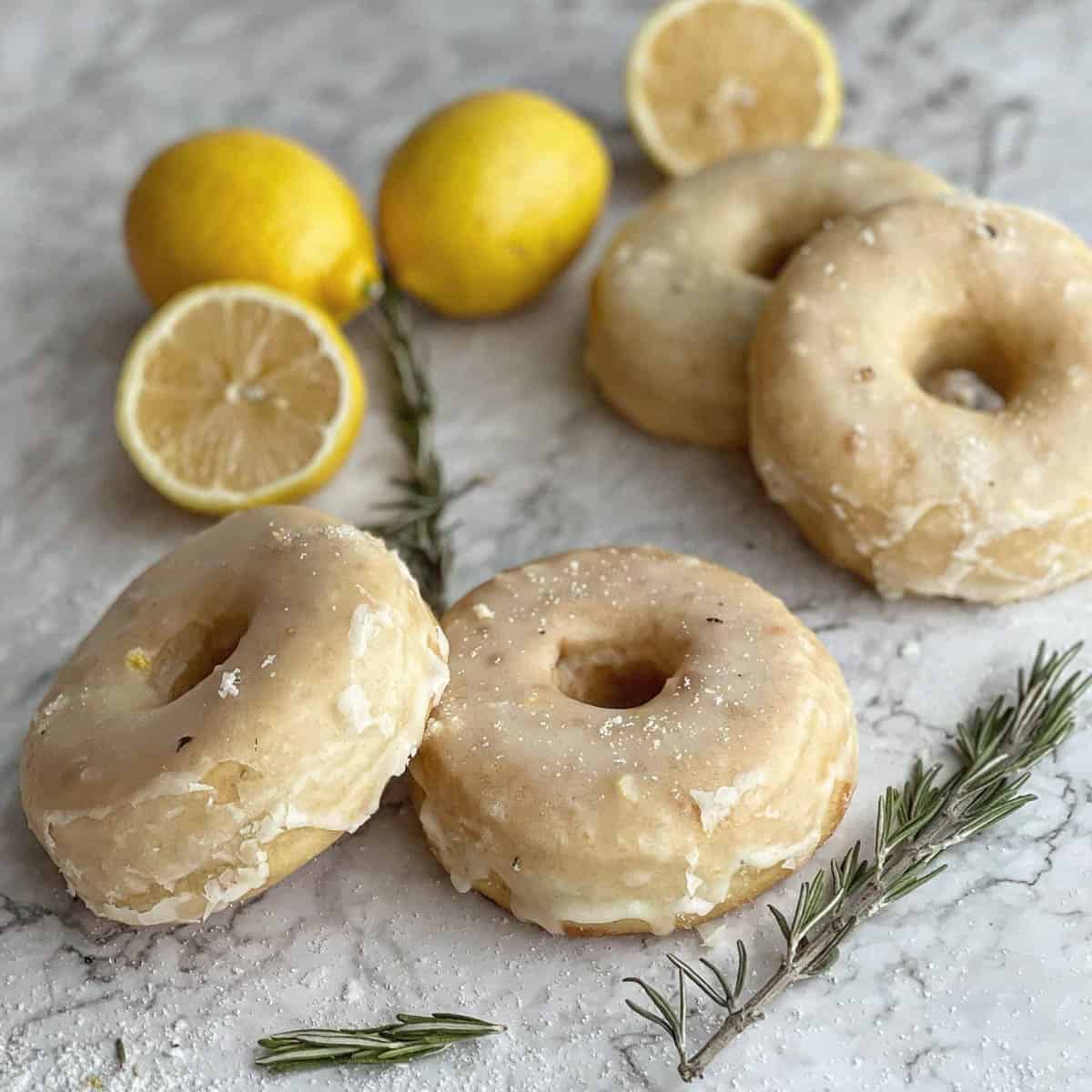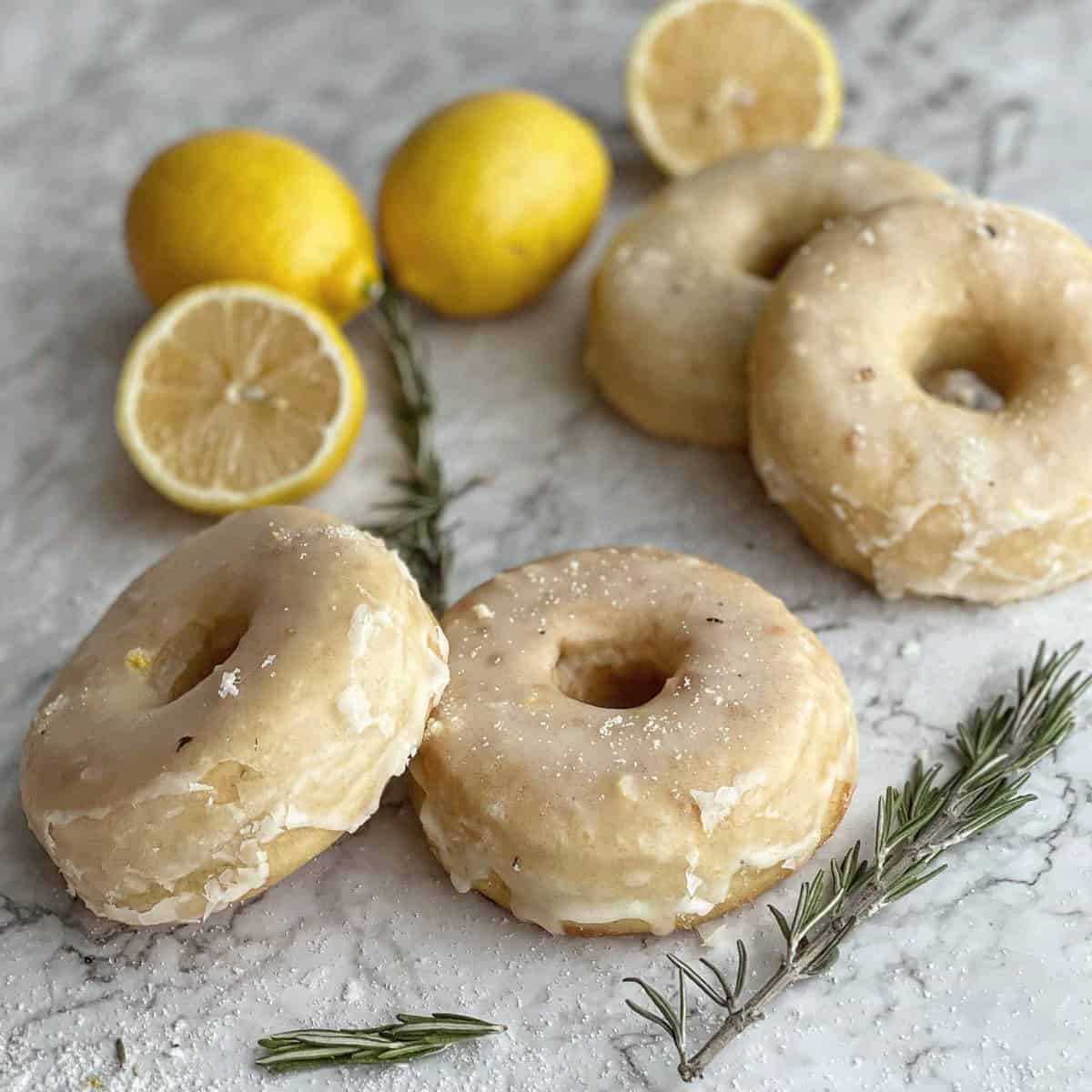 Their unbelievable, ever-changing flavours, include Gold Vanilla Sprinkles, Champagne Dip, Chocolate Orange Crullers, Ube, and so much more. Even better? All of their flour, butter, and eggs are produced locally in Manitoba. What's not to love?
Cake-ology
Location: 85 Arthur St
If you want dessert, you're in the right place. Cake-ology has made quite an impression on the city since its opening in 2021. Run by chef Austin Ryan, they claim to be the home of Winnipeg's flakiest pastry, a French pastry called Kouign-amann. It's well worth a visit just to try their constantly changing flavours! There are also custom cakes, cupcakes, cookies, and more, both to order ahead of time and to try in the shop.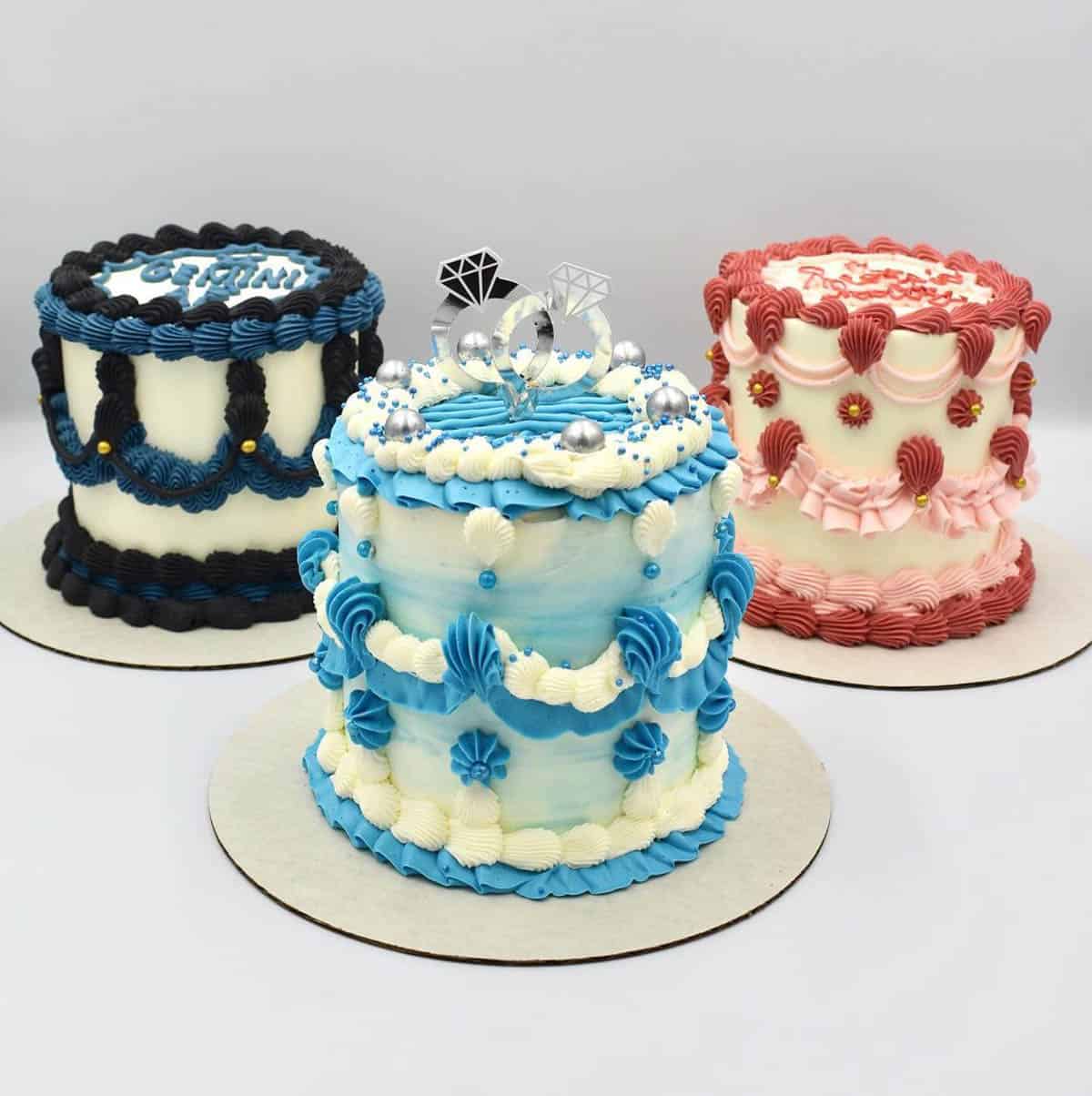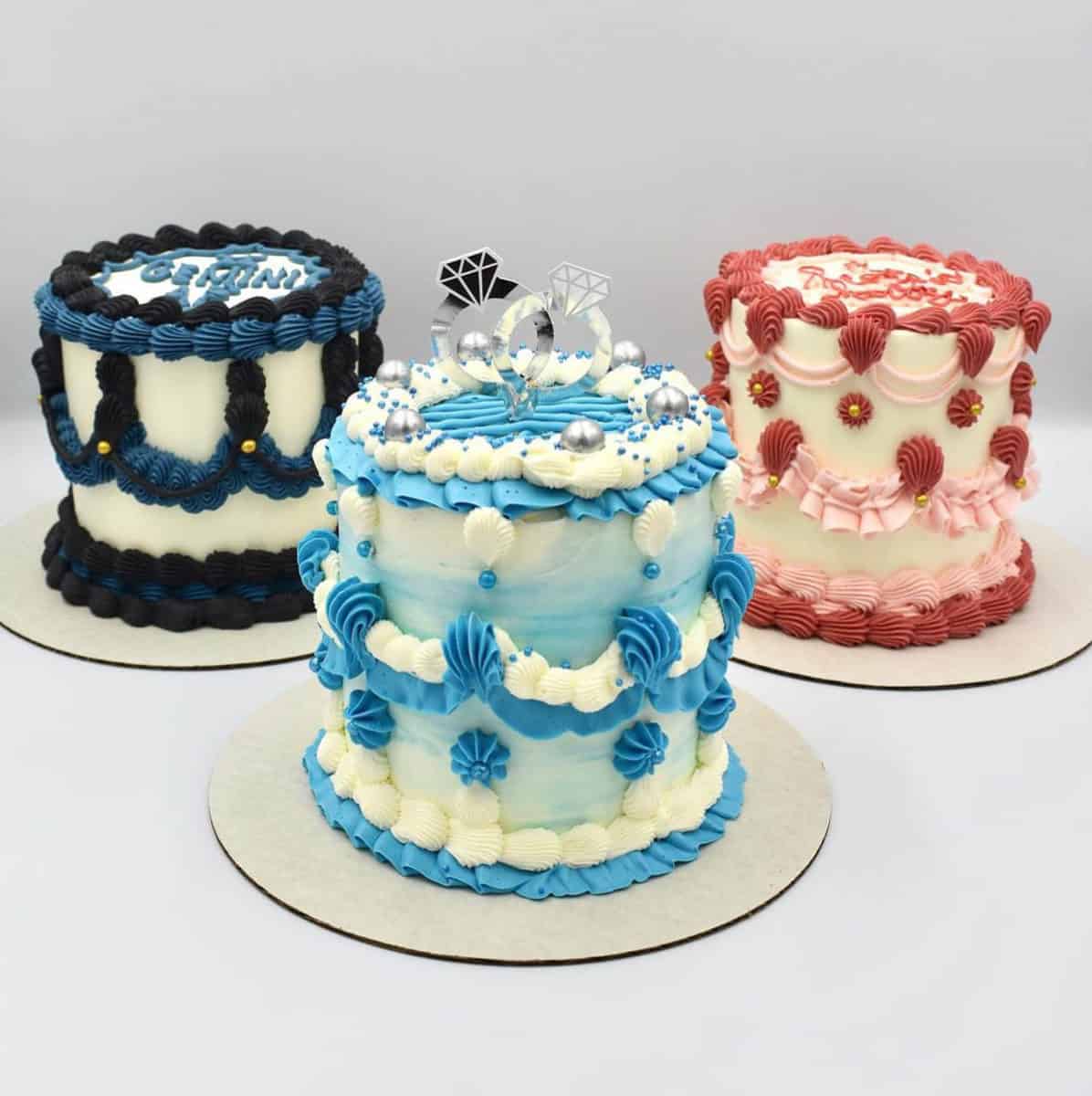 Hildegard's Bakery
Locations: 686 Portage Ave #100 and The Village at Pineridge Hollow
Head to the corner of Portage and Maryland to visit this bright and airy bakery in Winnipeg. Hildegard's Bakery bakes using organic flours and grains in a wood-fired brick oven, so their breads and pizzas are always fresh and tasty.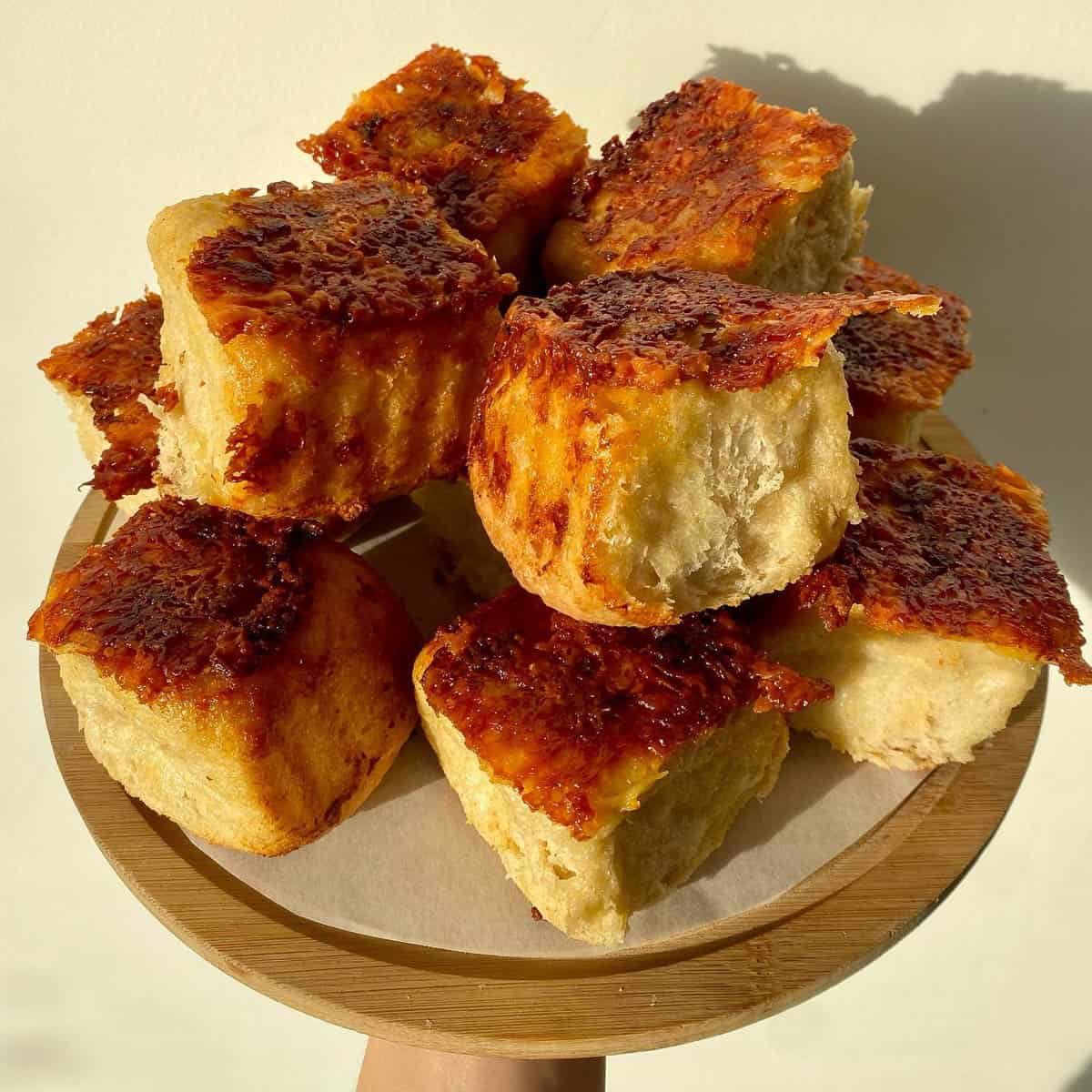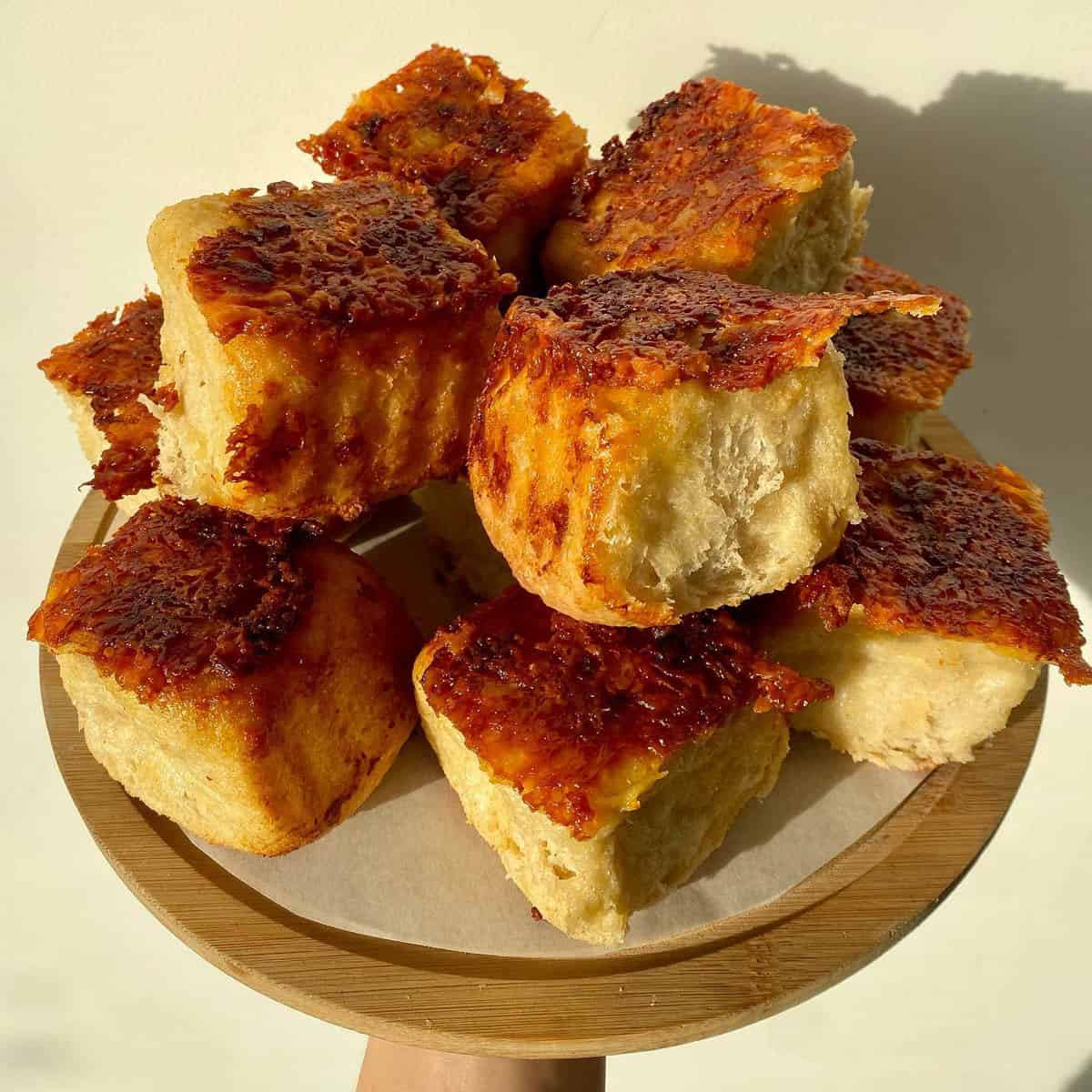 They also serve pastries, sandwiches, soup, coffee, and more, so it's a great place to pick up your weekly loaves of bread as well as your lunch. Even better, you can watch all of the bread and other offerings being baked in their huge masonry oven as you relax in the café area! Also, check out their new location at The Village at Pineridge Hollow near Bird's Hill Park.
Cottage Bakery
Location: 1382 Pembina Hwy
Open since 1932, Cottage Bakery has an amazing reputation in Winnipeg for its warm baked bread and other tasty treats, especially as many of the recipes have been passed down from owner to owner. With over 20 varieties of bread, everyone is sure to find a loaf (or five) they love.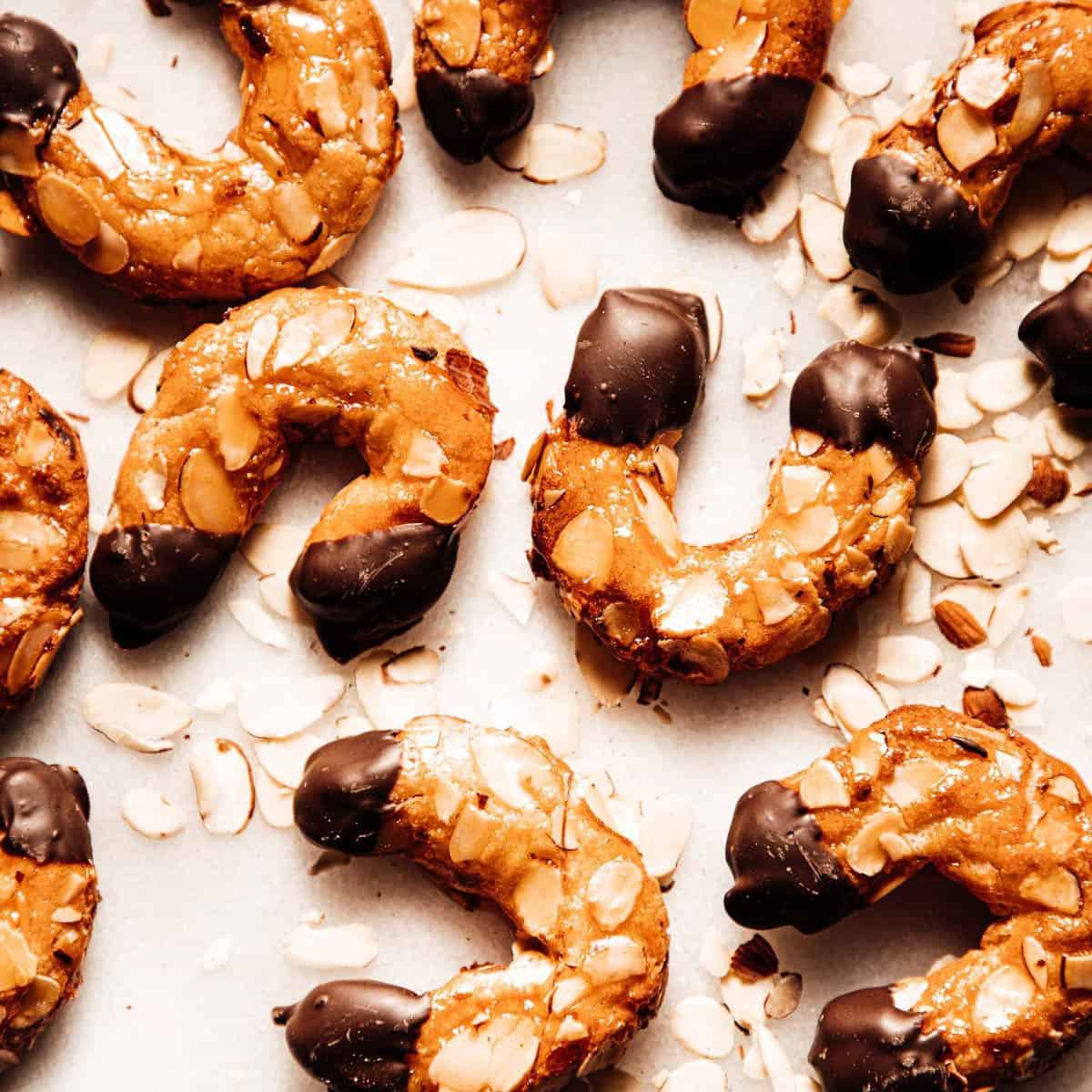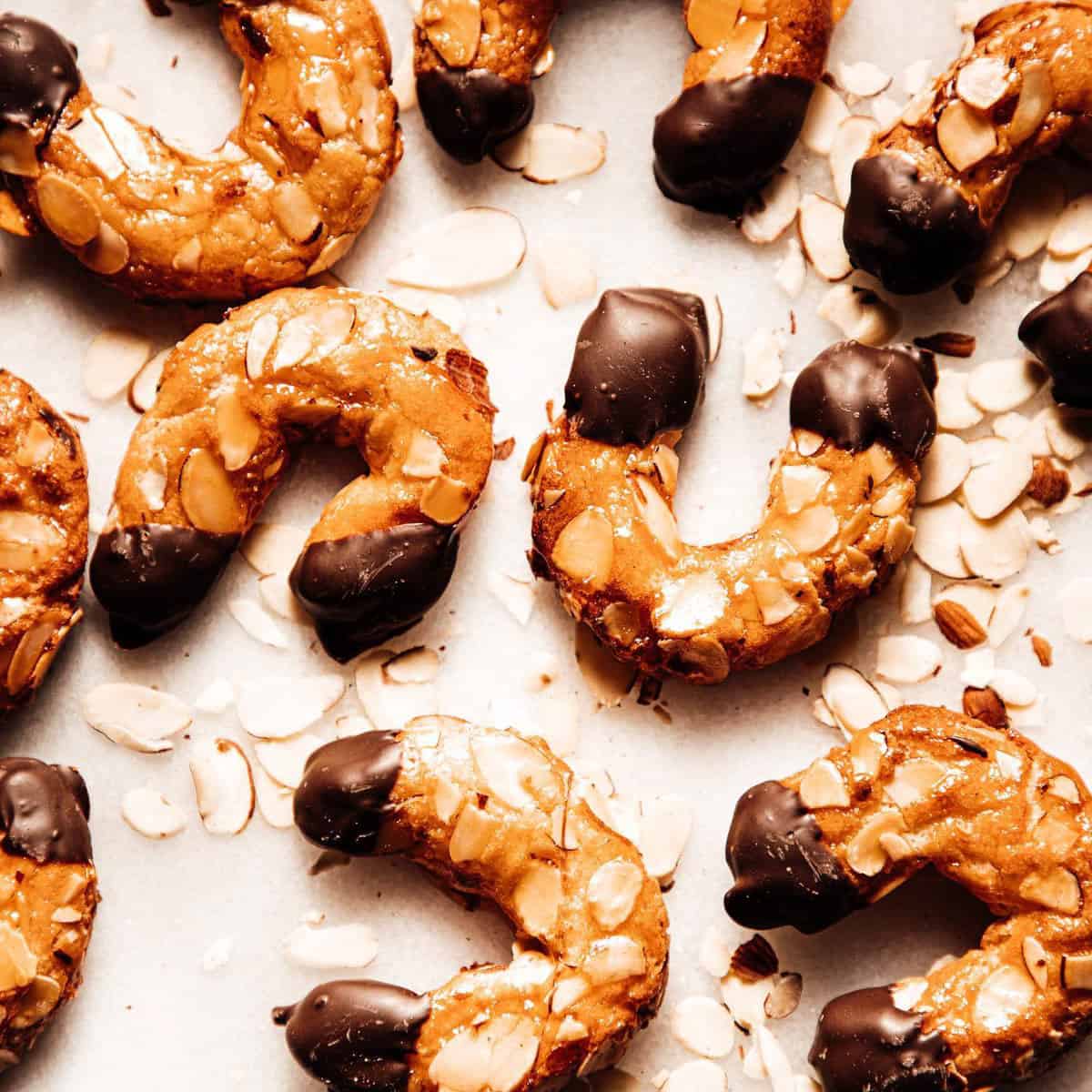 There are also buns, pastries, cookies, pies, tarts, and breakfast items such as scones, muffins, and cinnamon buns to choose from. Our favourites? The Saskatoon pie and the Schmoo Torte, are two deliciously Manitoban goodies.
Jeanne's Bakery
Location: 931 Notre Dame Ave
Established in 1936, Jeanne's Bakery is known for its cakes. In fact, it's a bit of a Winnipeg tradition to get a Jeanne's cake for your birthday! The log cakes are especially famous, and even if the owners may have changed over the years, the recipe never does.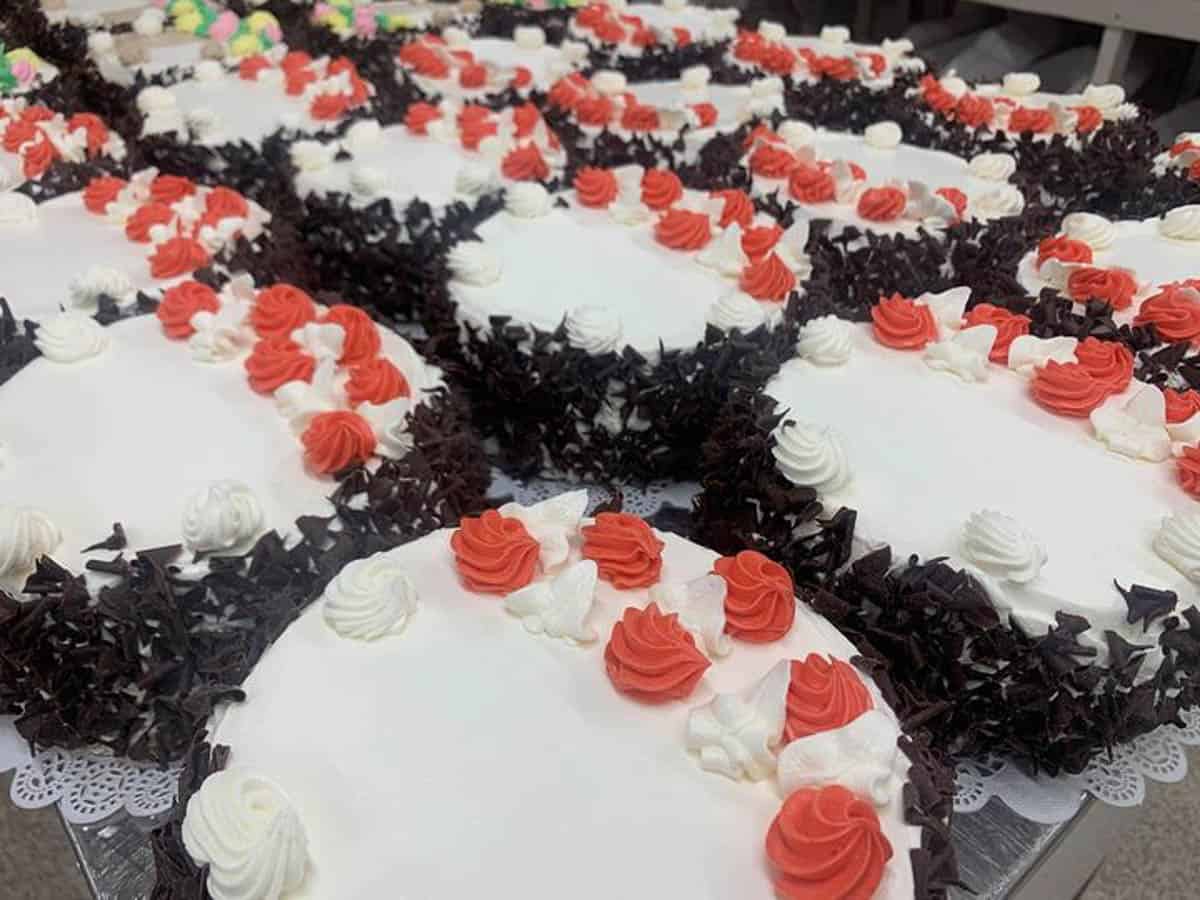 All of Jeanne's cakes have the traditional shortbread cookie bottom, icing, and chocolate curls siding, but you get to choose the size and the flavour (with black forest, red velvet, banana chocolate, and marble being some of the options). Having a celebration? Get a Jeanne's cake! Just make sure to order it at least two business days in advance.
La Belle Baguette
Location: 248 Ave de la Cathedrale
Head to St. Boniface, Winnipeg's French Canadian neighbourhood, to try La Belle Baguette, one of the most popular Winnipeg bakeries. Indigenous-owned, the bakery has a beautiful selection of pastries, croissants, cakes, cookies, and so much more.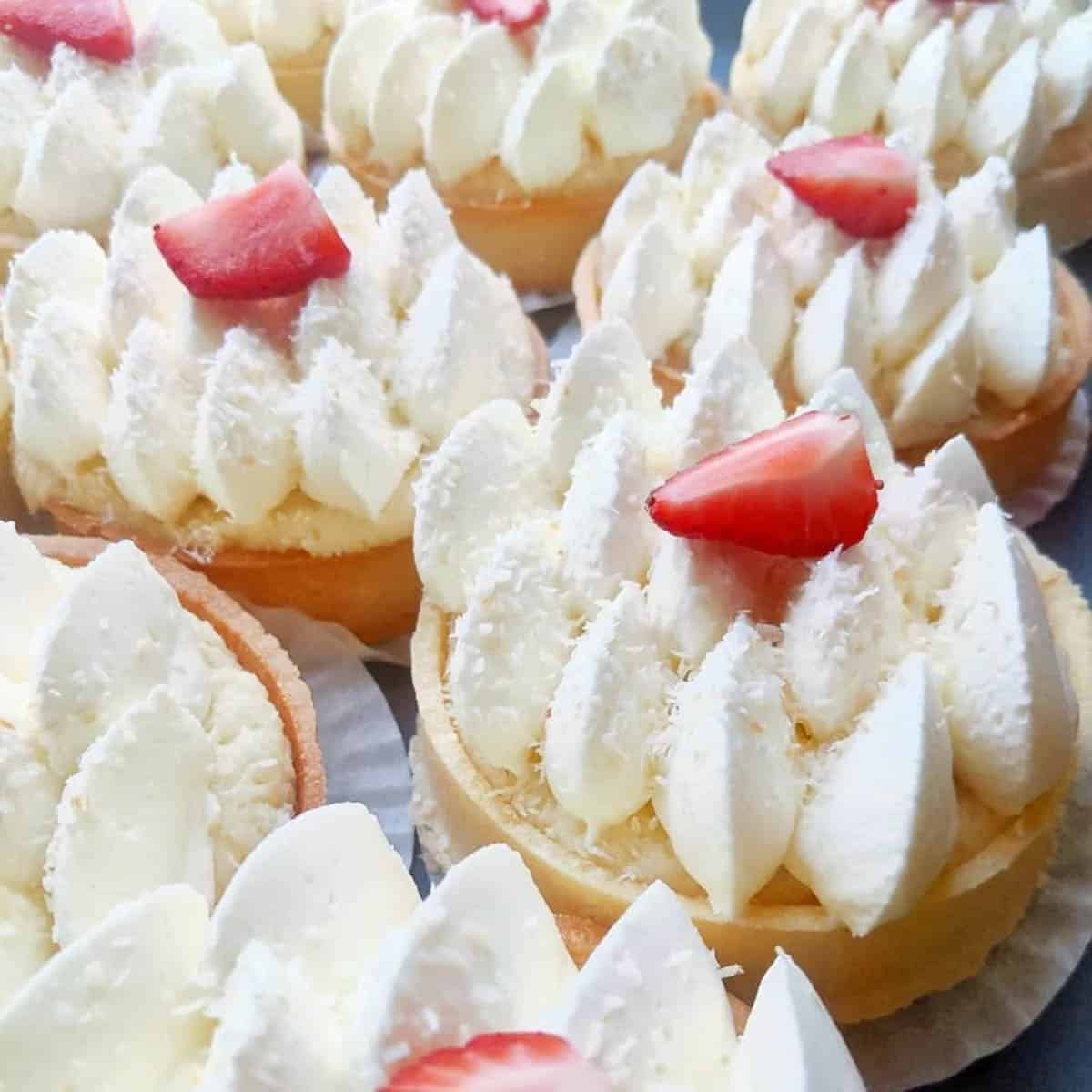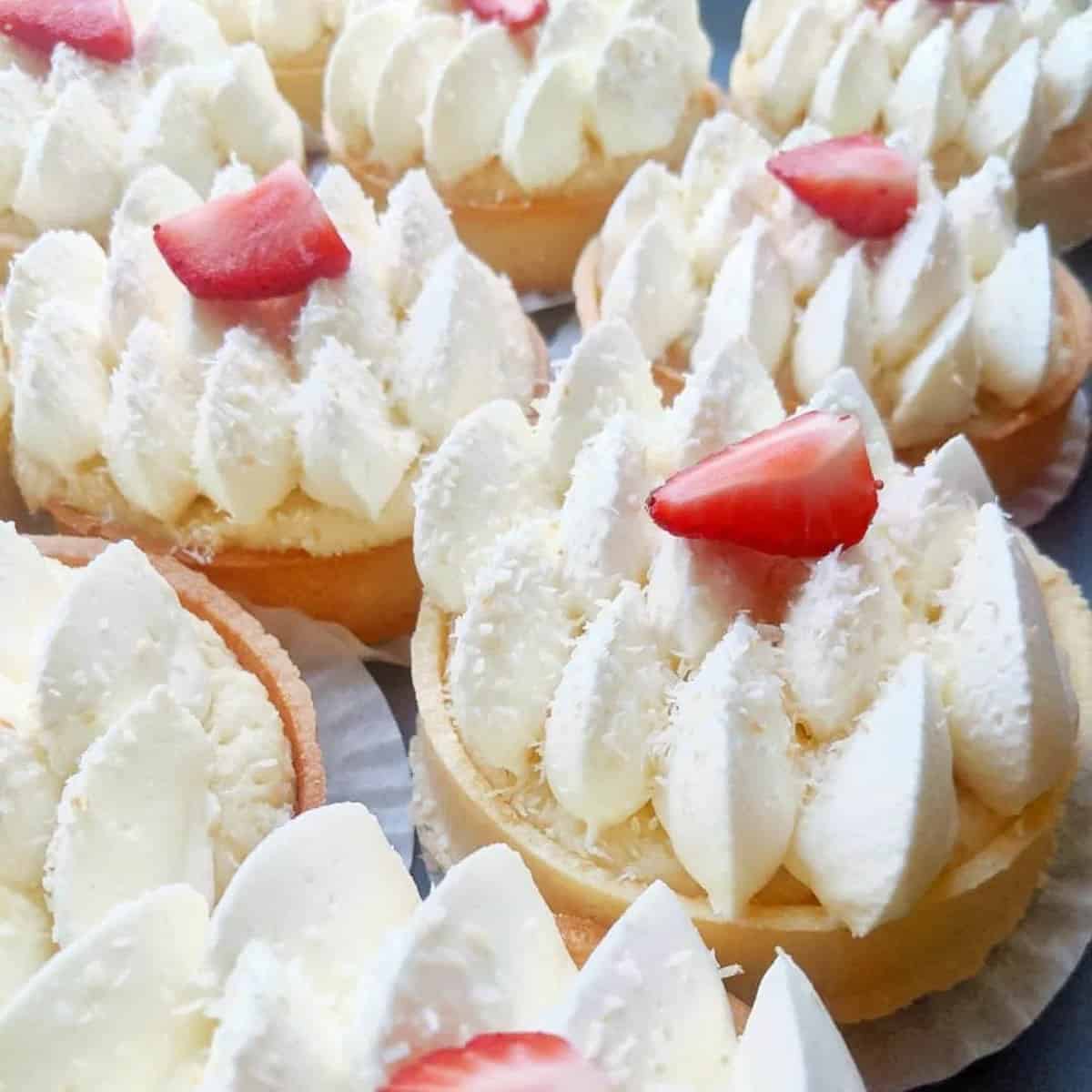 Owner Alix Loiselle, the owner and chef, has a long history of working in some of Canada's top bakeries, and his experience shines through in his incredible selection of sweets. Pick up some baked goods to go or enjoy spending time in the café.
Sweet Impressions
Location: 1817 Corydon Ave
Unique in that it is a 100% nut-free bakery, Sweet Impressions aims to cater to those with allergies. As they say, they want to make life both sweet and safe, so that everyone can enjoy freshly baked goods!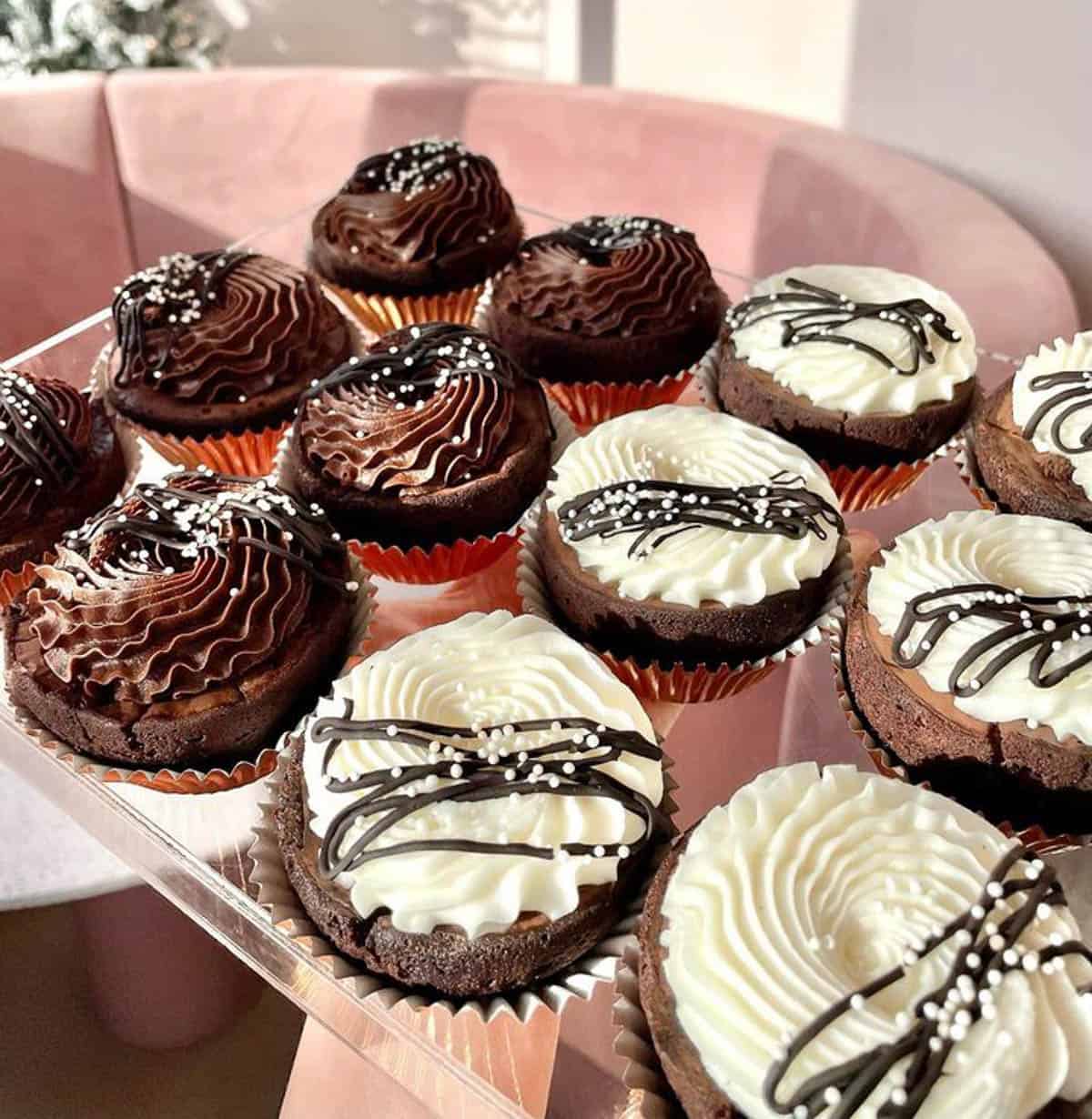 This allergy-friendly bakery has a lot to offer, including cakes, cupcakes, cookies, doughnuts, and more. Choose from nut-free, flour-free, or vegan options, guaranteeing everyone in your family can sample a sweet treat.
Other Winnipeg Bakeries You Have to Try
As mentioned, there's no way we could list all the Winnipeg bakeries! Here are a few more to try:
Jenna Rae Cakes (for cookies, cupcakes, and more)
Umaido (Winnipeg's first mochi donut shop)
Harvest Bakery and Deli (for all your bread needs!)
Bronuts (we've also listed this as one of our best spots for breakfast in Winnipeg)
Buvette (your go-to spot in Osborne Village for fresh bread, muffins, and more)
The Crusty Bun (also featured in our best Winnipeg coffee shops and cafes)
The Butter Tart Lady (for those who just can't get enough butter tarts in their life)
Dolce Bake Shop (for all of your European pastry cravings)
KUB Bakery (recently reopened by local legends Chip and Pepper, head there for the best rye bread in the city)
Sweet Annie's (a seasonal operation, they're known for their ice cream in summer, but also have a good selection of other sweets)
Looking for more places to eat and drink in Winnipeg? Here are some popular articles: