Disclaimer: This page may contain affiliate links. Please review our full Terms and Conditions for more information and our Privacy Policy. Note that any pricing, operating hours, or other such information provided below may have changed since initial publication.
Compiled by the Road Trip Manitoba team
Last updated on February 9, 2023
Did you know that Canada's largest winter festival – Festival du Voyageur – is right here in Winnipeg, Manitoba? Head to Winnipeg's French quarter, Saint Boniface, for this incredibly fun festival every February. With an emphasis on Francophone and Indigenous cultures in Manitoba, the festival is known for its celebration of music, dance, ice carving, snow sculpting, and so much more, including the traditions of the voyageurs from the 19th century.
Tens of thousands of people visit Festival du Voyageur every year, making it one of the city's most popular things to do in winter; in fact, we've listed it as one of the best things to do in Manitoba! From local bands to historical interpretations to traditional food to chainsaw carving and a beard-growing contest (really!), the festival packs a lot into its ten days, and you'll never run out of activities to keep you busy. We recommend downloading the Festival du Voyageur app so that you always have the schedule, map, transportation information, and other necessities on hand quickly.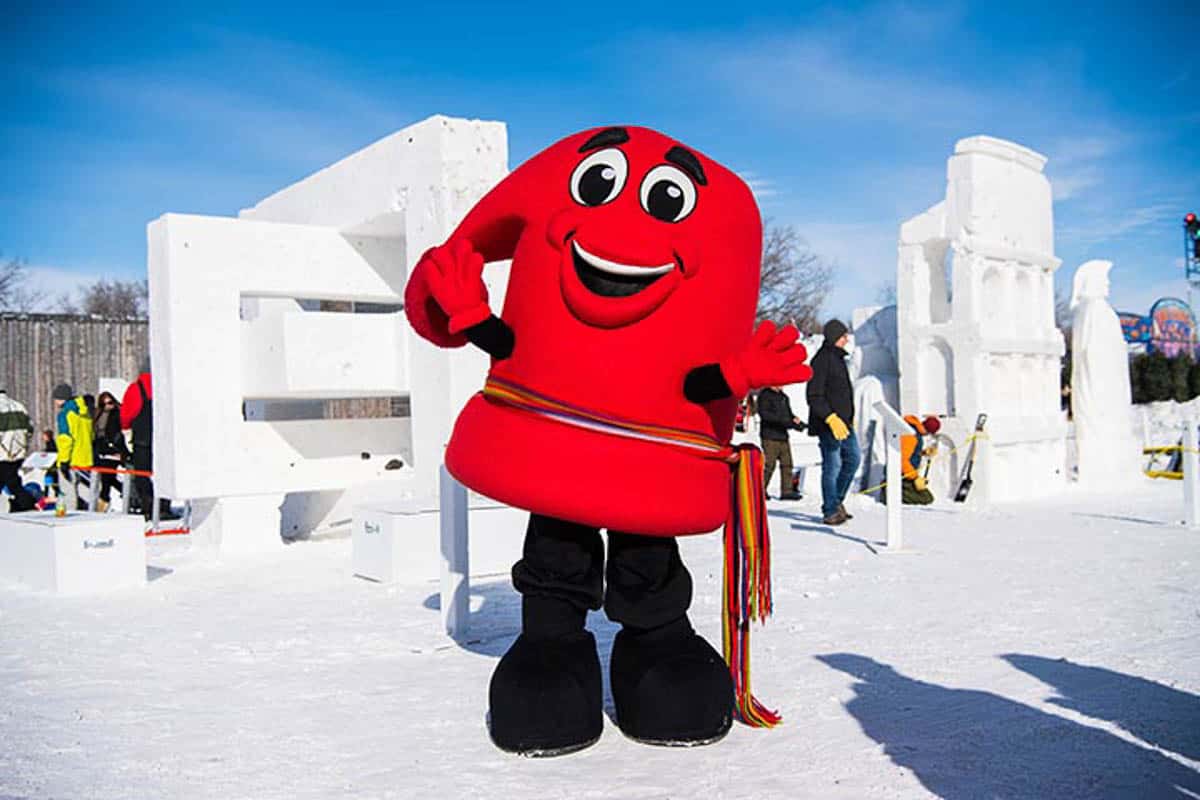 Keep reading for everything you need to know about visiting Winnipeg's Festival du Voyageur, including what to wear, when to go, what to expect, and what to eat.
Land Acknowledgements
Winnipeg is located on Treaty No. 1 the original lands and waters of Anishinaabe, Ininiwak, Anishininiwak, Dakota, and Dene peoples, and on the homeland of the Métis Nation.
Your Complete Guide for Visiting Festival du Voyageur
History
Festival du Voyageur was conceived in 1967, although the first festival didn't occur until 1970. Through the decades, the festival has grown in size and popularity, moving from Provencher Park to Whittier Park in Saint Boniface. The festival's mission is to "promote joie de vivre and extend the reach of French language and culture." With over 1,000 volunteers keeping the festival alive every year, it continues to be one of Winnipeg's biggest draws.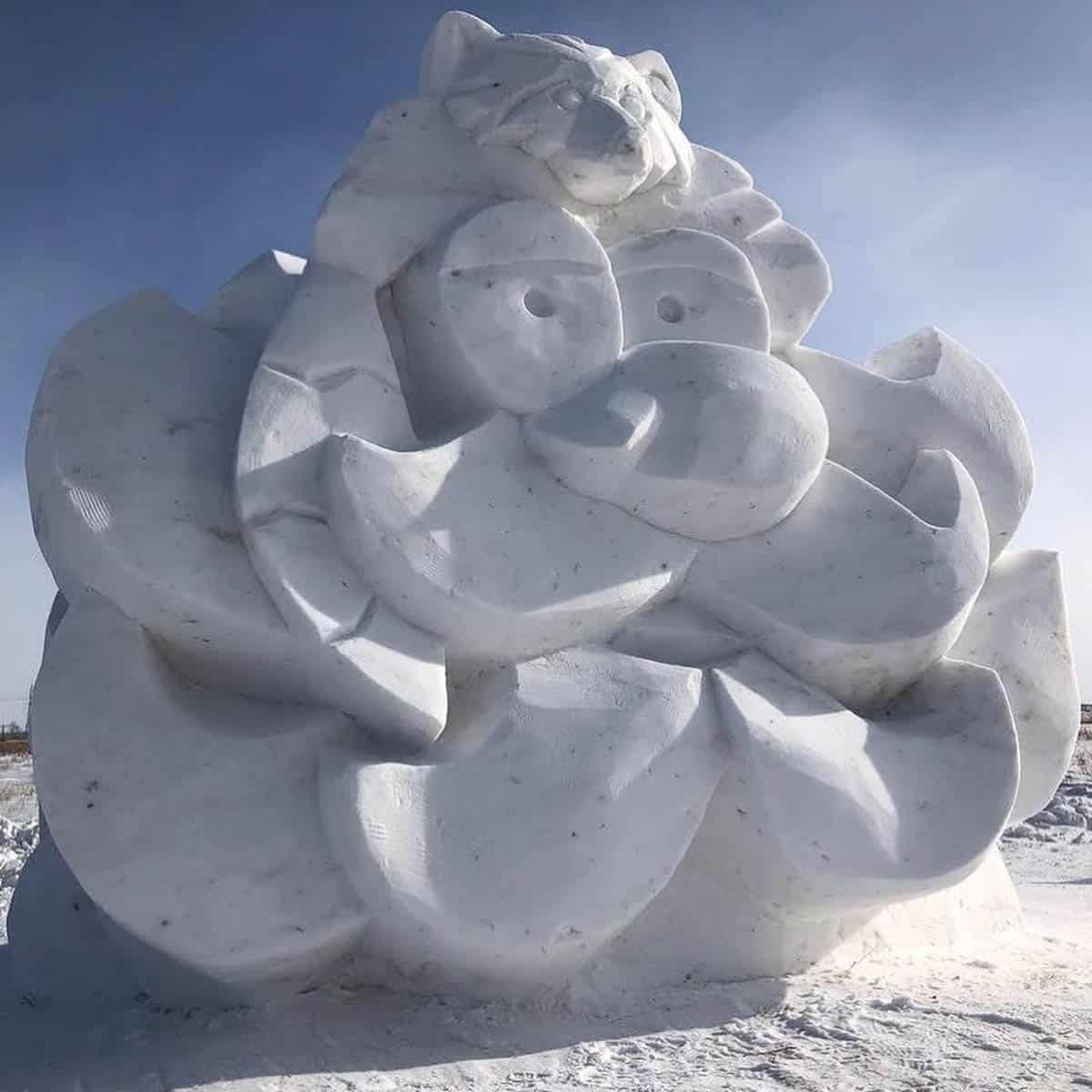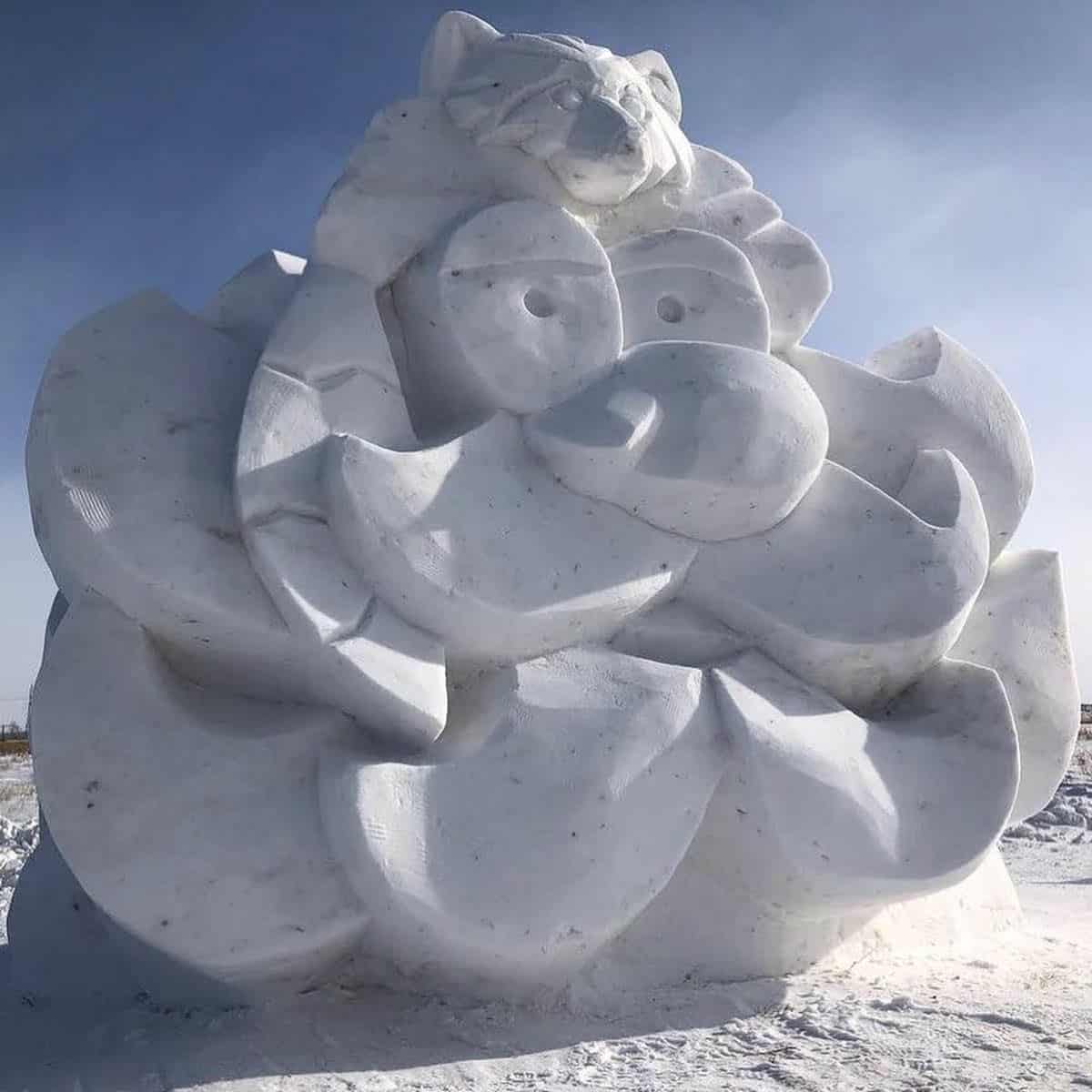 But why the voyageur? At the festival's heart is life in 1815, a time when voyageurs – French Canadians who lived in Manitoba at the peak of the North American fur trade – worked in the area. To that end, you'll see lots of traditional clothing from the era, and you'll be able to learn more about the average lifestyle of the voyageur in the early 19th century. Adding to this feeling of stepping back in time, Whittier Park is home to the reconstructed Fort Gibraltar, an 1815 fort that perfectly exemplifies what life was like all those years ago.
With things to do for all ages, Festival du Voyageur has an excellent mix of outdoor activities, multiple indoor stages of performances, historical interpretation and education experiences, traditional food, ice and snow sculptures, and handcrafted souvenirs. In short: you'll never be bored.
Today, nearly 100,000 people visit Festival du Voyageur every year, and it is the largest Francophone event in all of Western Canada.
Where is Festival du Voyageur?
The main part of Festival du Voyageur is located in Whittier Park, at 836 Rue St Joseph in Winnipeg, and is known as Voyageur Park/Parc du Voyageur during the festival. Whittier Park is quite central in the city, and there are lots of good Winnipeg hotels nearby. Found in Saint Boniface, arguably the centre of the Franco Manitoban community, there are plenty of fantastic restaurants, cafés, museums, and other things to do in the area.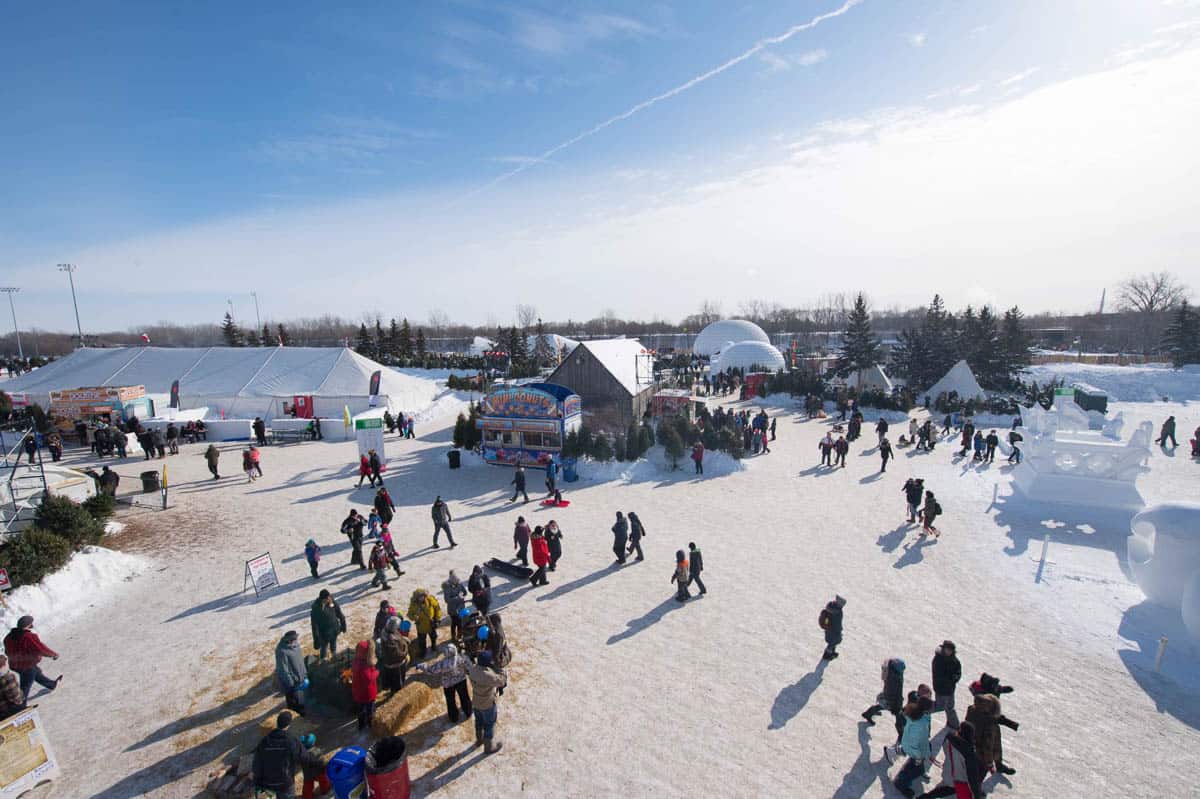 That being said, there are multiple locations throughout the city where the festival is also taking place, with many attractions, concerts, and events happening throughout Saint Boniface nearly every day and night. These include the Marion Hotel, The Riverside Tap and Table, and the Centre Culturel Franco-Manitobain. For a list of the official sites and the events happening at them, click here. There's also an official map of all the sites so you can plan your visit accordingly.
How to Get to Festival du Voyageur
There are a few ways to get to Voyageur Park. You can, of course, take your own car, although then you'll have to deal with parking (more on that below). A few public transit buses will take you near the festival, including 10, 43, and 50. Finally, if it's a viable option, we recommend taking a taxi or ride share to the festival; this way, you don't have to worry about parking, nor do you have to worry if you have a cup of Caribou or two (please don't drink and drive).
Parking
Festival du Voyageur parking can be somewhat of an issue as spots fill up quickly in and around Voyageur Park. If you are driving, parking at one of the shuttle pickup locations is recommended, as both parking and the shuttle to the festival are free. Pickup locations include Centre LaVérendrye (614 Des Meurons Street), Université de Saint-Boniface (200 de la Cathédrale Avenue), and Voyageur Park (St-Joseph Street at Hébert Street). The shuttle operates from half an hour before the festival opens until the park closes.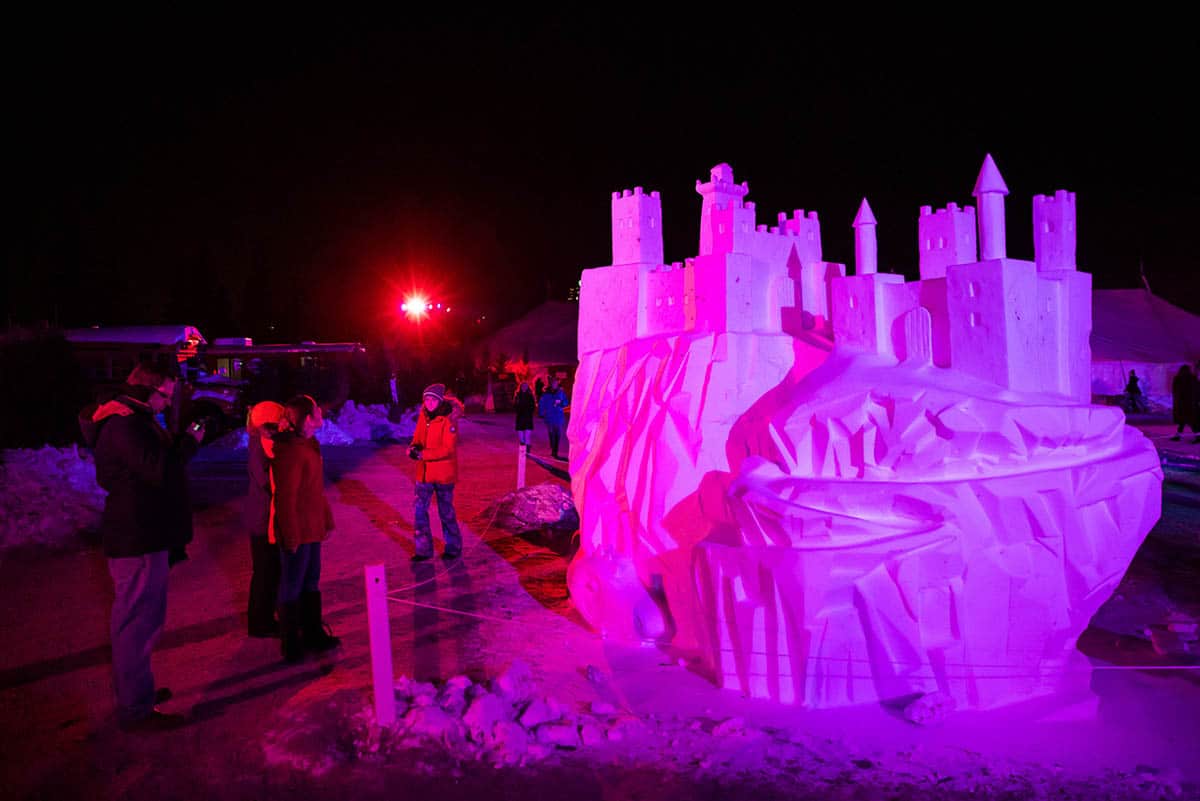 There is also free parking at Caisse Financial Group (205 Provencher Blvd), though that isn't a shuttle pickup point.
When is Festival du Voyageur?
Festival du Voyageur will be held from February 17 until February 26, 2023.
In general, the festival starts at 10 am each day. Festival Park is closed on Tuesday, February 21 and Wednesday, February 22, although there are a few other events in other locations on those days. The festival is at its liveliest on weekends, and many late-night events bring big crowds.
Check out the Festival du Voyageur schedule to stay on top of all the events happening around Saint Boniface.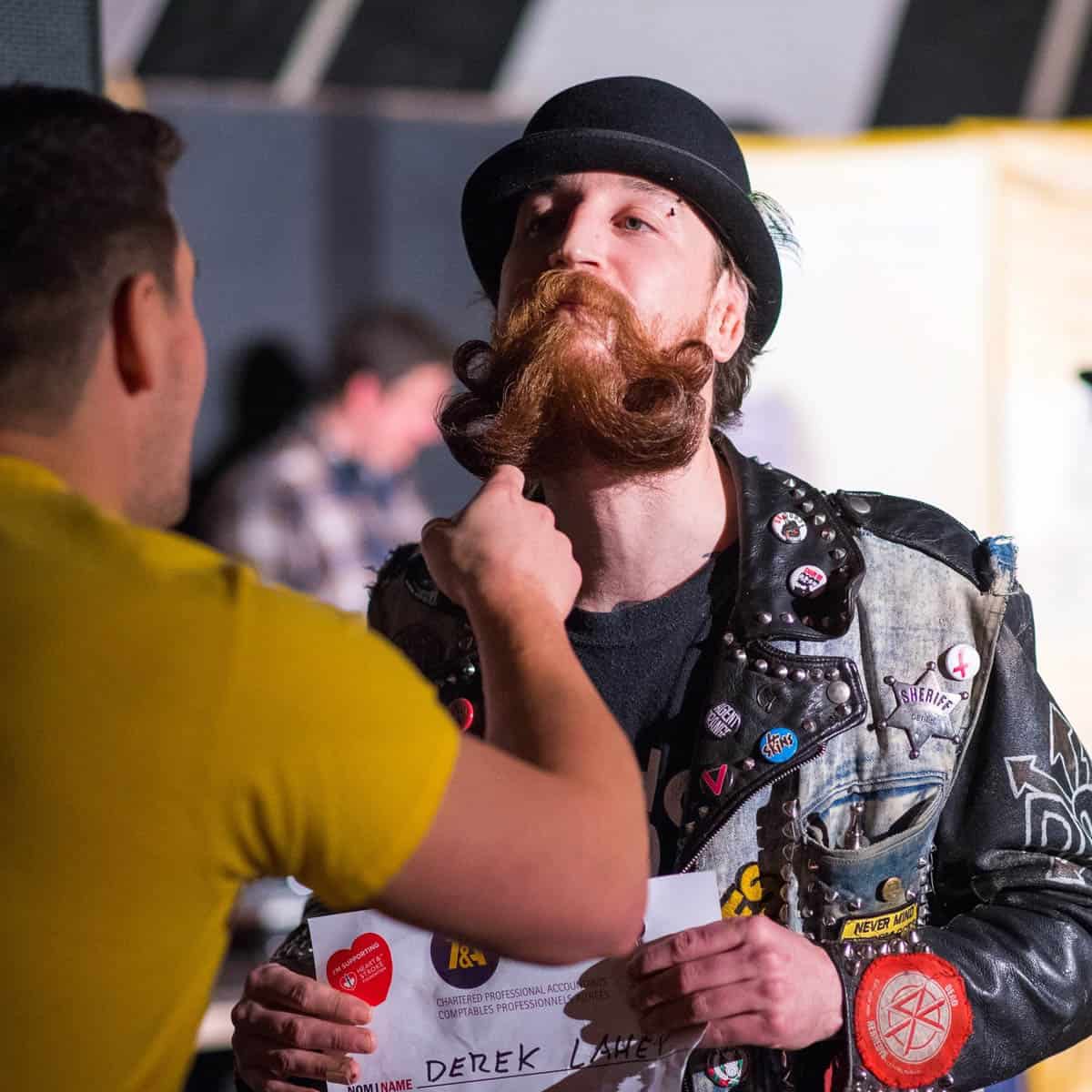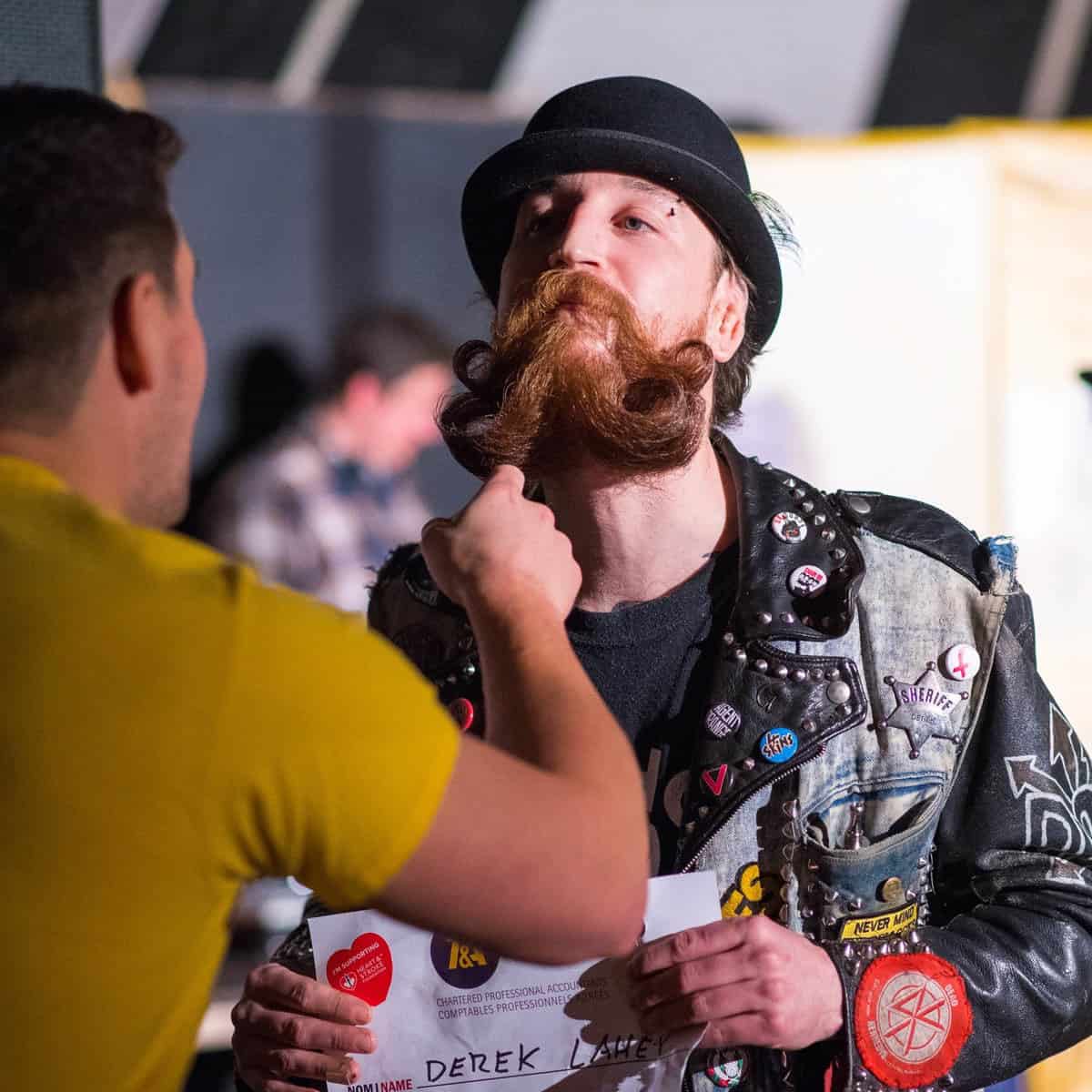 When is the best time to visit Festival du Voyageur?
Festival du Voyageur is designed to bring lots of fun entertainment and great events every day. That being said, different days and nights bring different opportunities. The weekdays are much quieter than the weekends, where you can expect to have to line up for some of the more popular tents and/or venues.
How much does Festival du Voyageur cost?
There are multiple options for going to Festival du Voyageur. You can attend during a specific day or evening, or purchase a pass that will allow you to attend whatever day or evening you'd like, as many times as you'd like. Special events also cost extra, even if you have a pass.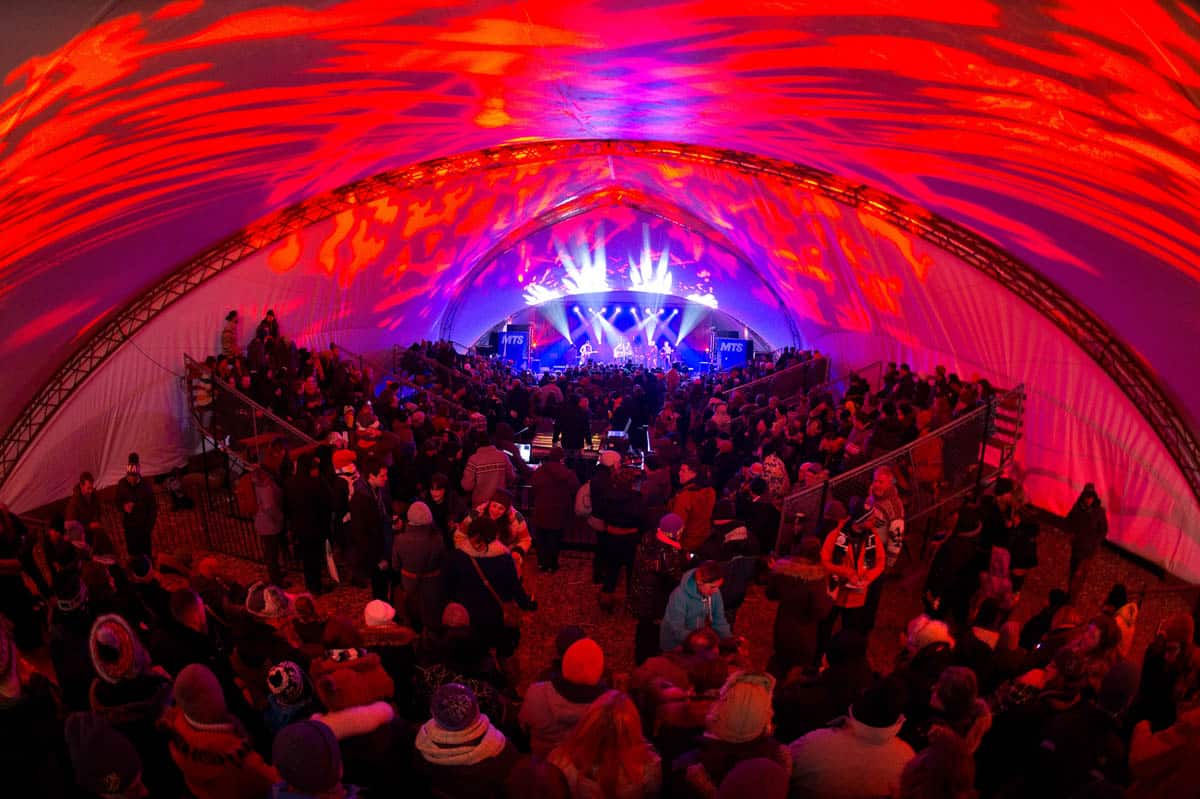 We highly recommend purchasing a Park Pass if you plan on spending a few days exploring the festival. The Park Pass gives you full access to Voyageur Park from Friday, February 17, from 6 pm until Sunday, February 26.
Prices for the Park Pass are as follows for 2023:
Adults: $95
Teens (13-17) and Seniors (65+): $65
Youth (6-12): $25
Children 5 and under are free
The prices are lower if you only want to attend for one day. While they vary depending on the specific day as well as the time of day you attend, you can expect to pay somewhere between $25 to $35 per adult. Check out all of the prices and ticket options here, which also allows you to purchase admission for shows at the Centre Culturel Franco-Manitobain (CCFM). Many of the other venues accept payment at the door.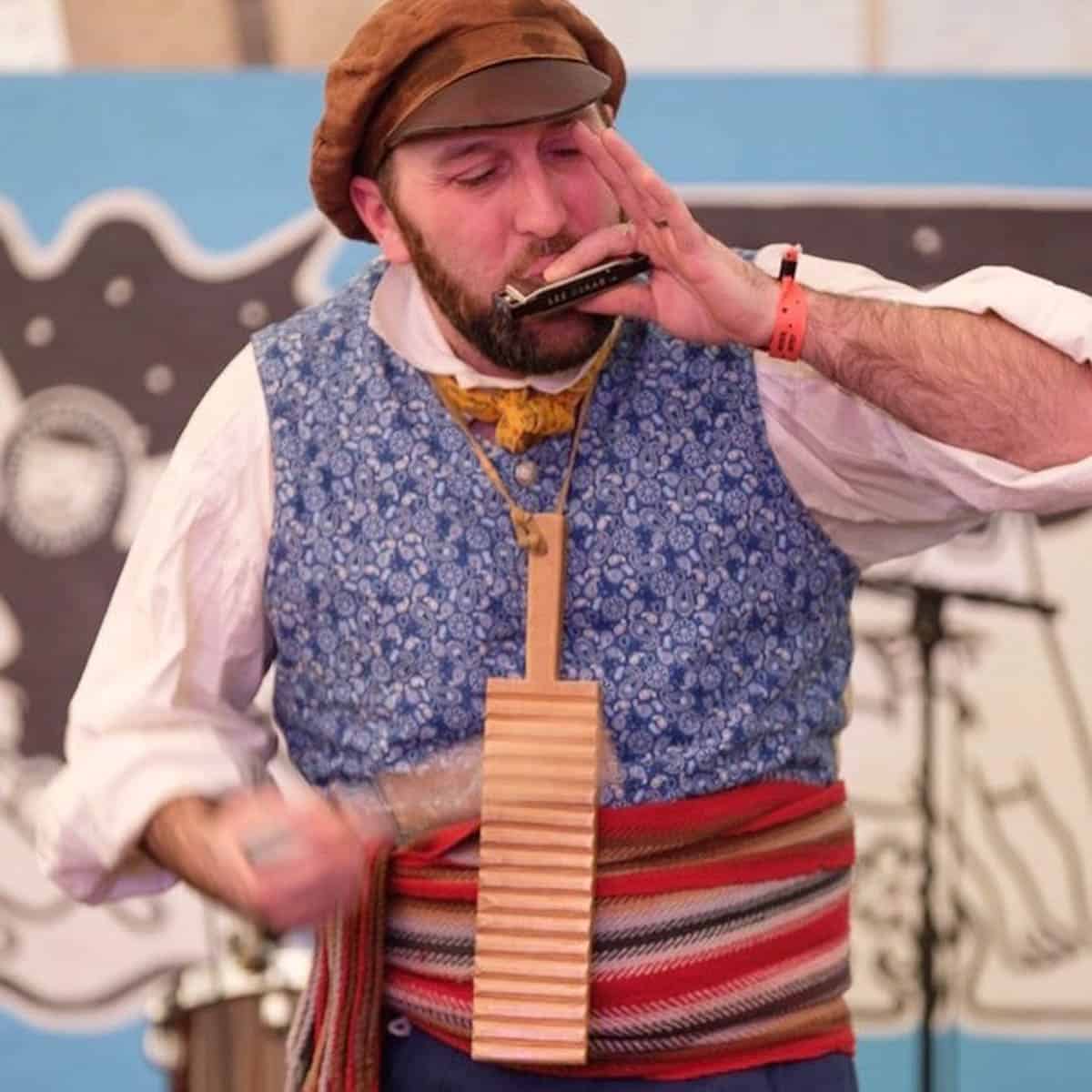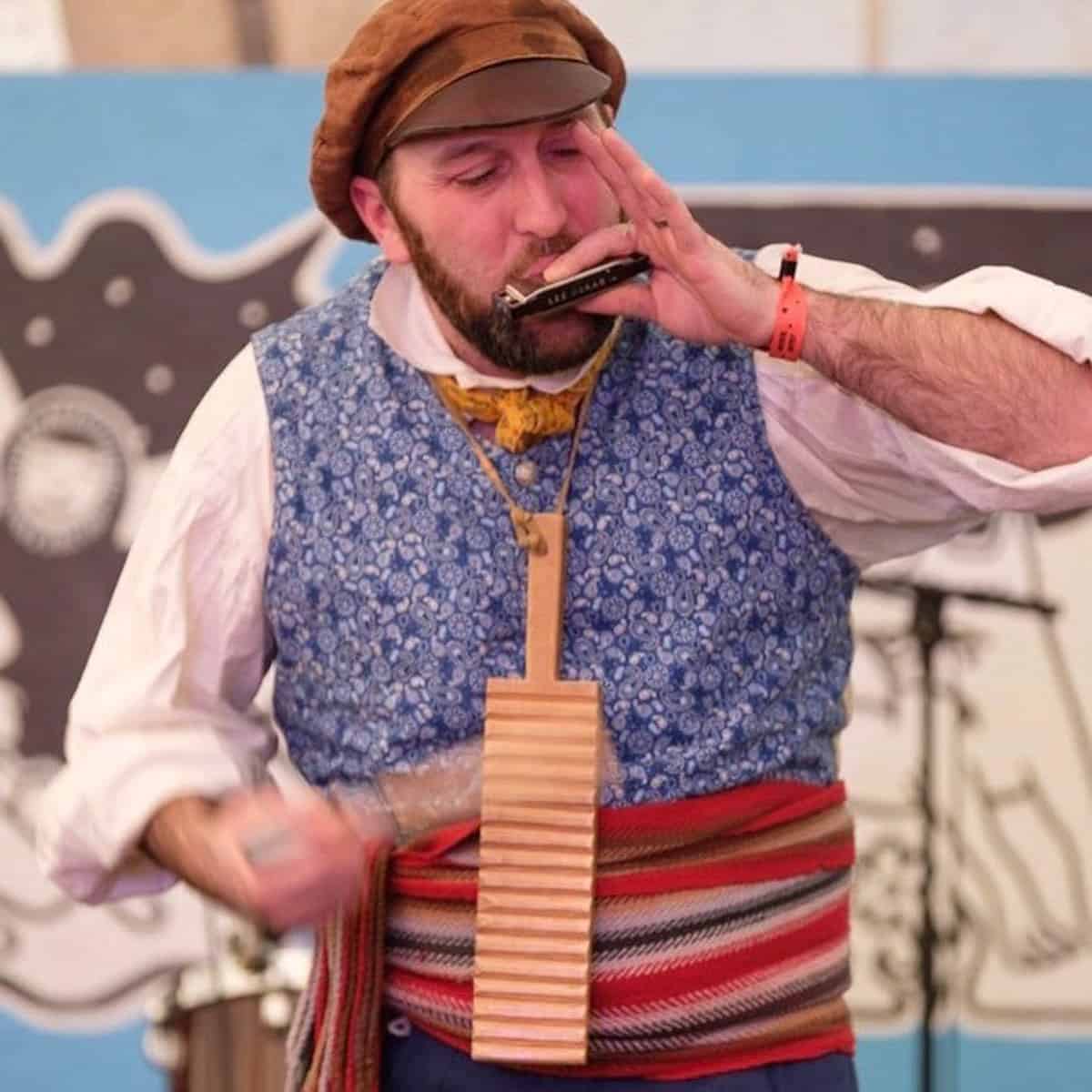 How do you buy tickets for Festival du Voyageur?
You can buy tickets for the festival online. As of February 3, passes will not be sent out by mail. Until February 17 at 3 pm, pick up your pass at the Festival du Voyageur office (233 Provencher Blvd). After February 17, you can pick them up at Whittier Park (Voyageur Park).
What can you do at Festival du Voyageur?
It would be almost impossible to write about everything you can do at Festival du Voyageur, especially when you consider all of the other venues hosting events during the ten days! Of course, at Voyageur Park, one of the biggest draws is the massive volume of live musical acts that perform both day and night, especially on the weekend.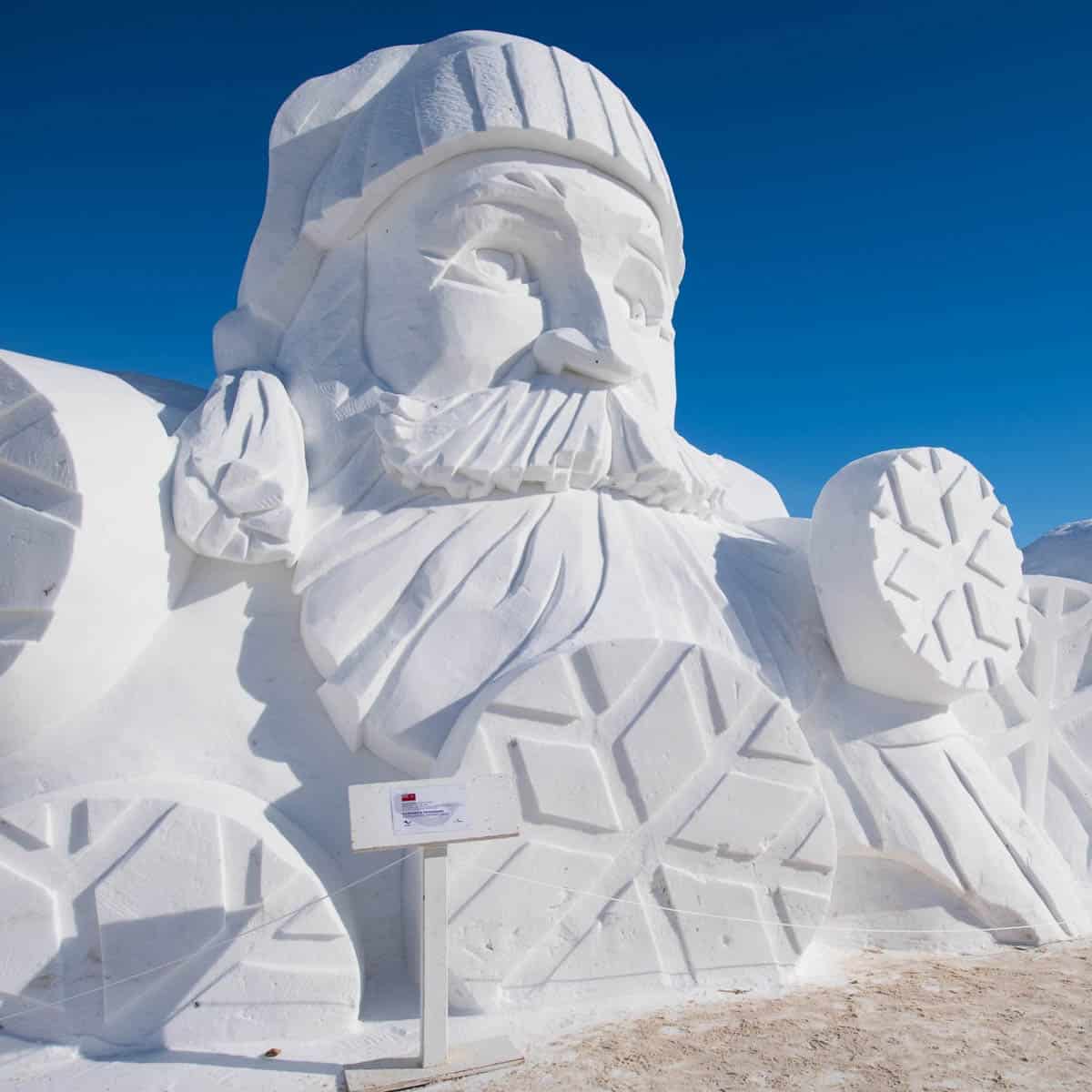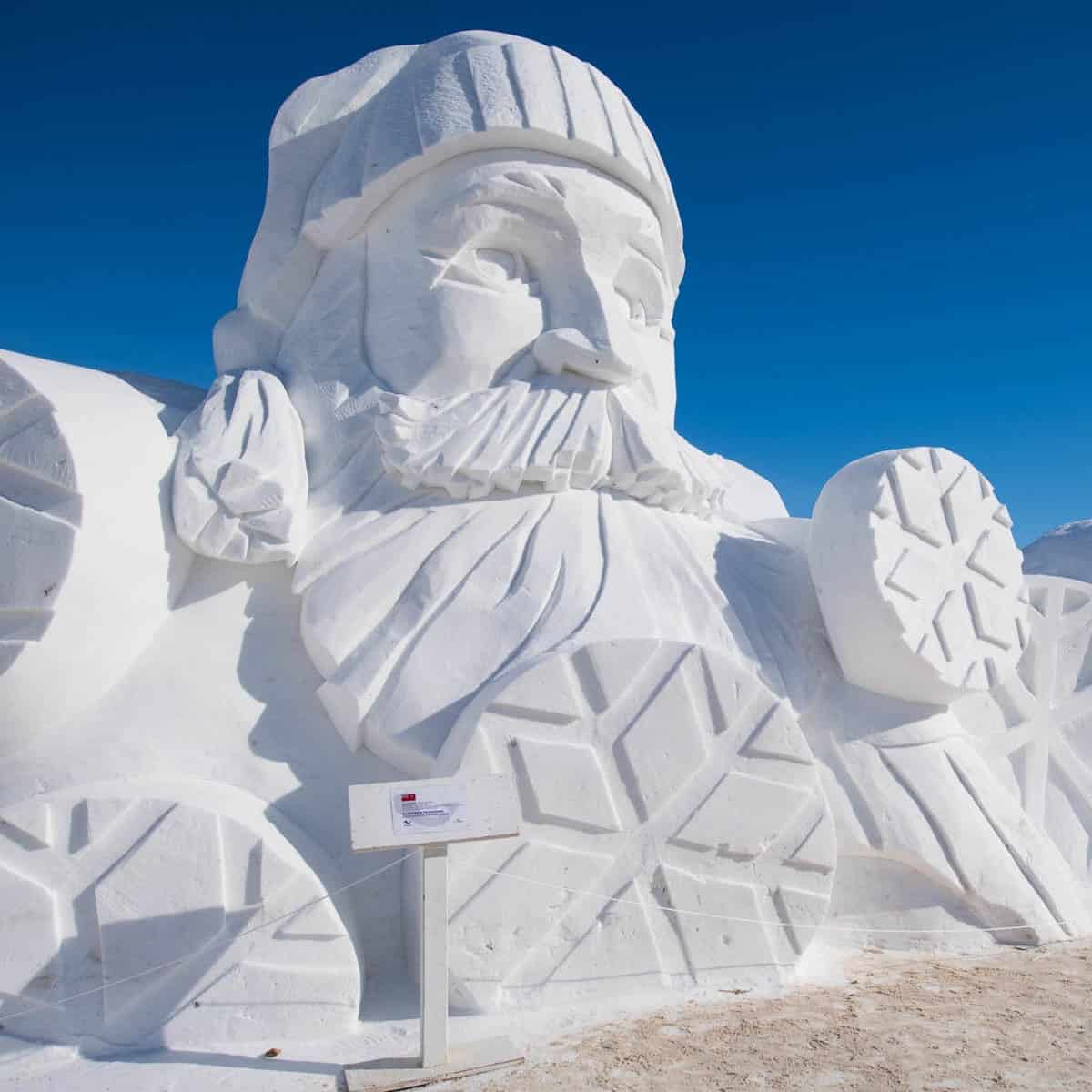 But you can also expect a ton of other activities, including historical interpretations, horse sleigh rides, snowshoeing, guided tours, food kiosks, crafts and merchandise for sale, snow sculpture, wood carving, ice sculpting workshops, maple taffy making, kitchen parties (where you can view a traditional voyageur "hoedown" complete with jigging), and so much more.
And of course, if you see Léo La Tuque – the festival's official mascot since 1972 – you simply have to stop and take a photo with him!
At the other venues around Saint Boniface, you can find many other musical acts as well as a jigging contest, fiddling contest, voyageur games, a pea soup contest (voyageurs took their pea soup very seriously) and, our favourite, a beard-growing contest (yes, really).
Can you bring kids to Festival du Voyageur?
Yes! There's plenty for children to enjoy at Festival du Voyageur, from story time to live music to celebrating the arts to making maple taffy in the snow. Of course, make sure that they're dressed warmly (more on that below).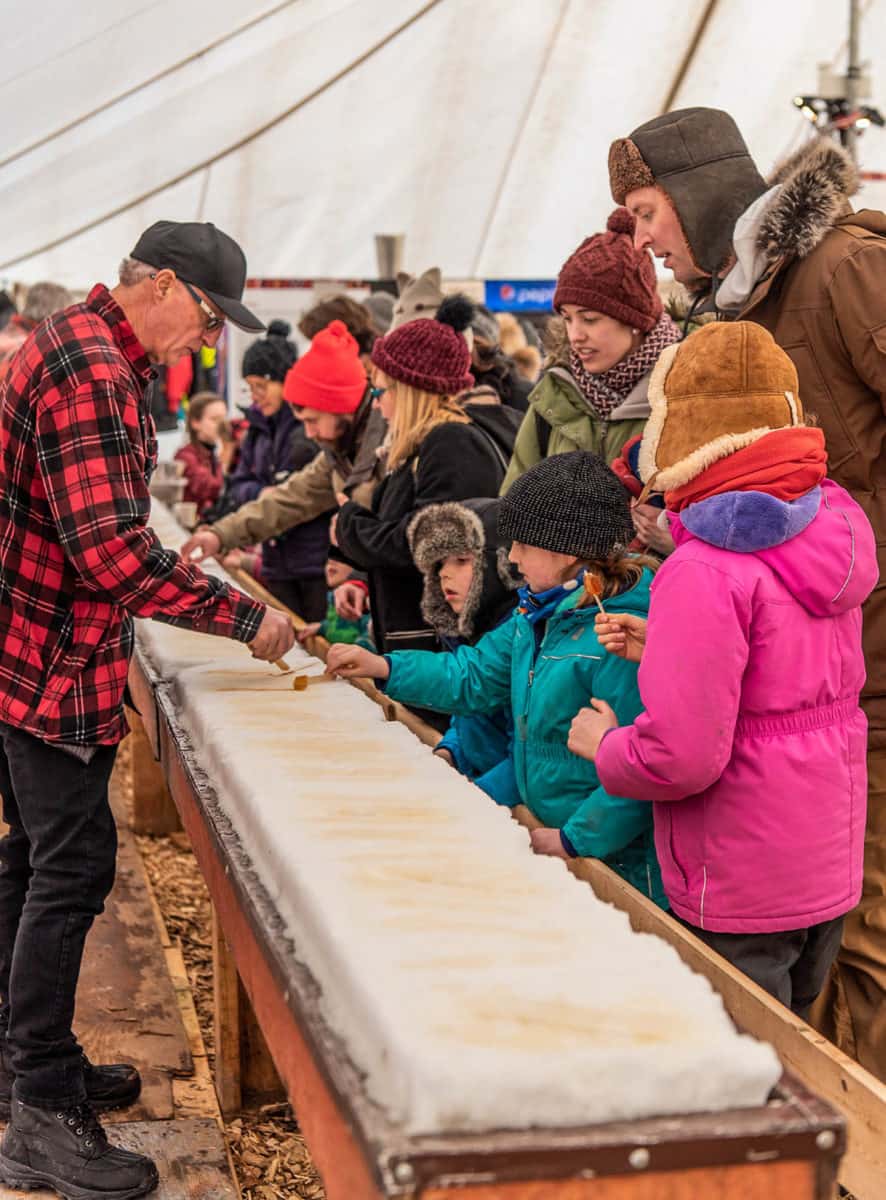 What should I wear to Festival du Voyageur?
Do we need to state the obvious? Festival du Voyageur is an outdoor festival… in February… in Winnipeg. So yes, it's going to be cold! While we may luck out and have warmer temperatures, be prepared to be outside in the cold for a while, especially if you're waiting for a bus or shuttle or if you're visiting on a busy evening (lines to get into certain tents can be pretty long).
The average weather in Winnipeg in February has a high of -8°C and a low of -19°C, but with windchill, it can feel much colder. While there are fires to warm up around, as well as plenty of indoor tents, you'll inevitably spend a lot of time outdoors walking from activity to activity or lining up to enter a certain tent.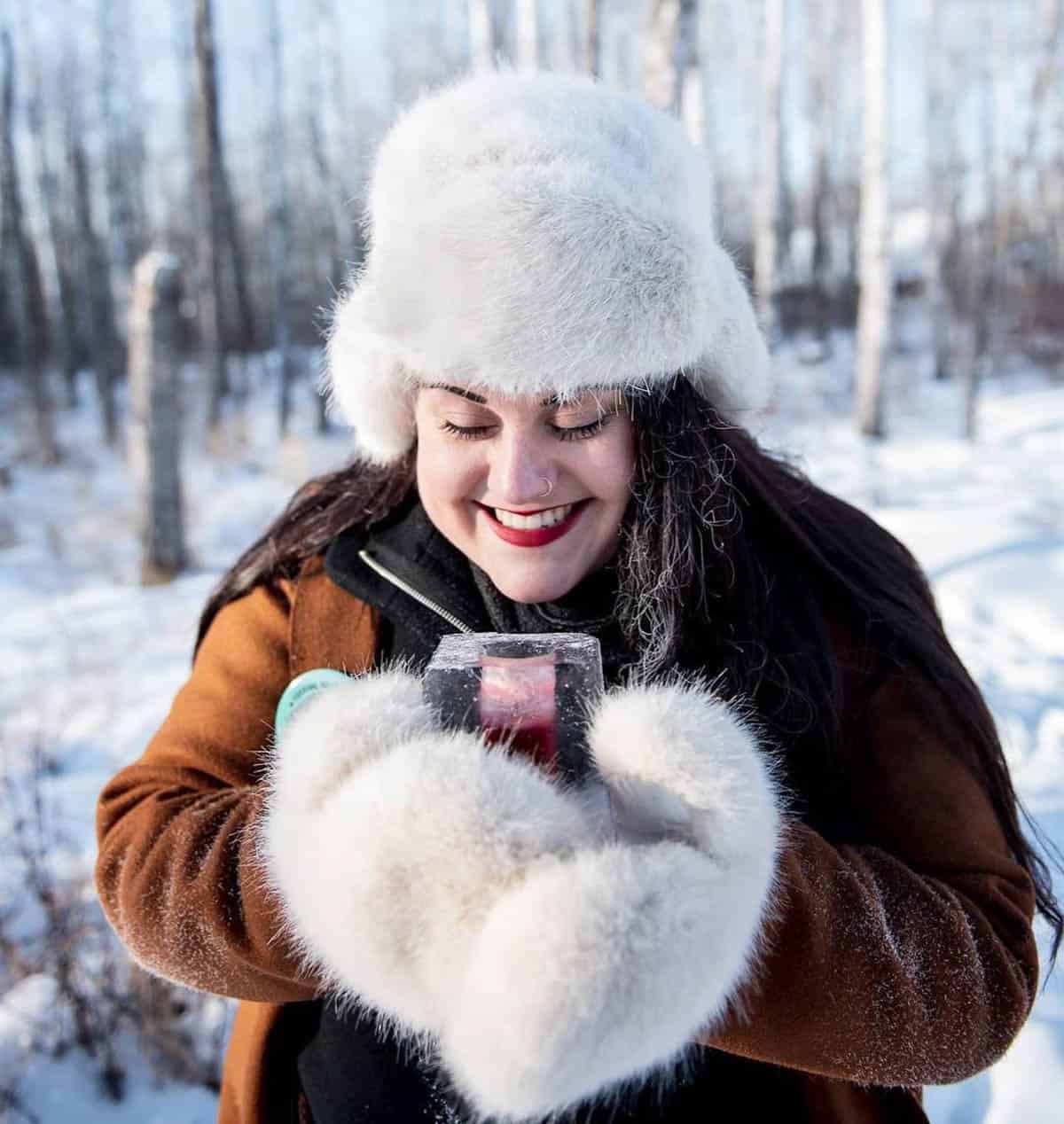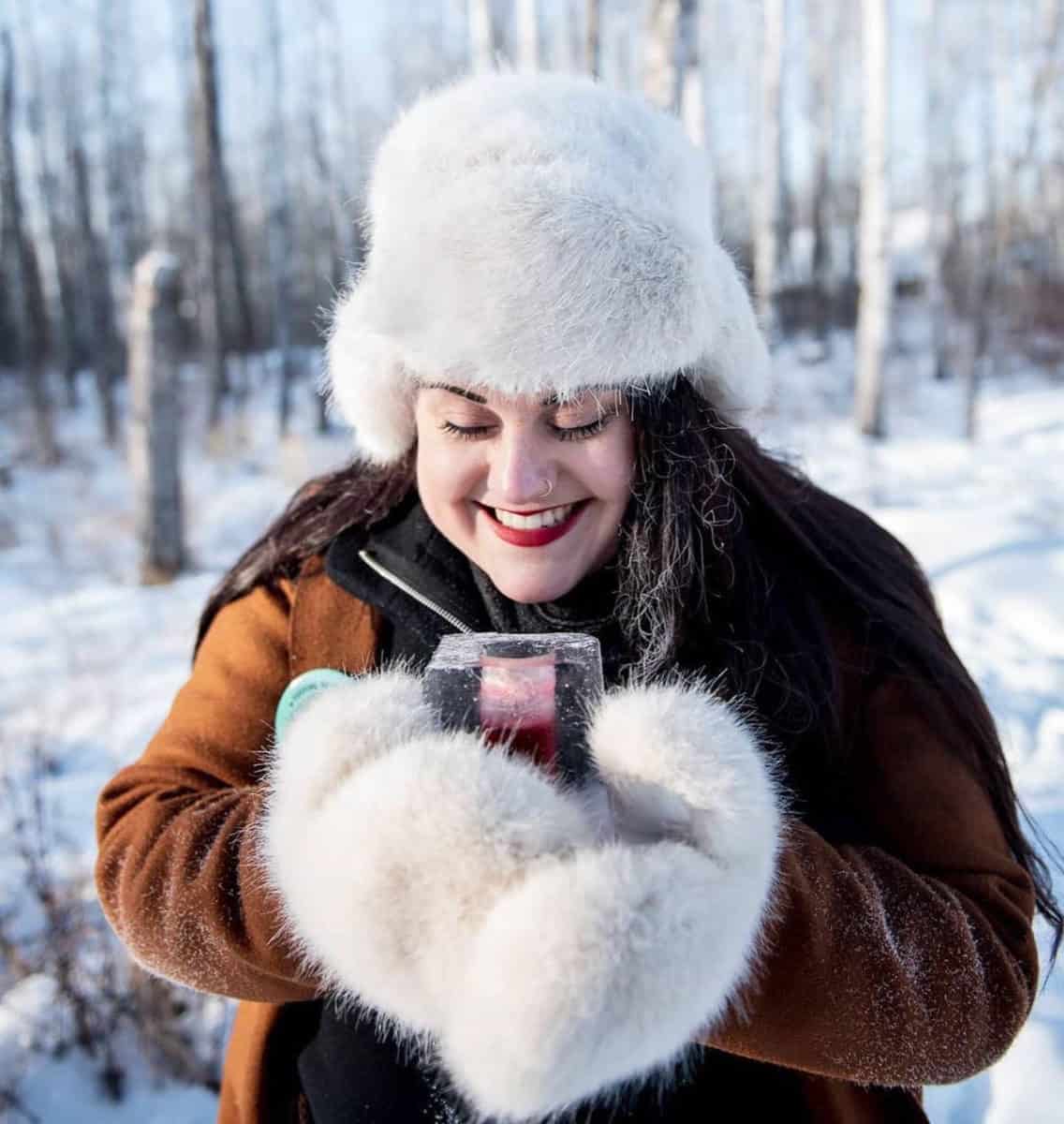 It is recommended to dress in many warm layers. Thermal layers are fantastic, as is anything made of wool. A winter coat designed for subzero temperatures is a must, as are warm socks and boots (your feet will probably be where you feel the cold first). We also recommend snow pants, a toque, a neck warmer and/or scarf, and mittens. Dress as if you'll spend at least an hour outside, just in case.
Want to look the part? You'll see many people dressed in traditional clothing, just as voyageurs may have dressed in the past. We recommend a sash or ceinture fléchée, which was part of the voyageur's distinguishing dress; you can purchase one from the festival's boutique.
What can you eat at Festival du Voyageur?
Thankfully, there is a lot to eat and drink at Festival du Voyageur, and you can pay with a card or cash. Choose from multiple food kiosks; plenty of food vendors serve a nice mix of modern and traditional food, from hearty eats to vegetarian options to sweet treats. Try the traditional tourtieres (meat pies), pea soup, and bannock. Fun fact: over 700 litres of maple syrup are used at the festival every year, so make sure to try some maple taffy!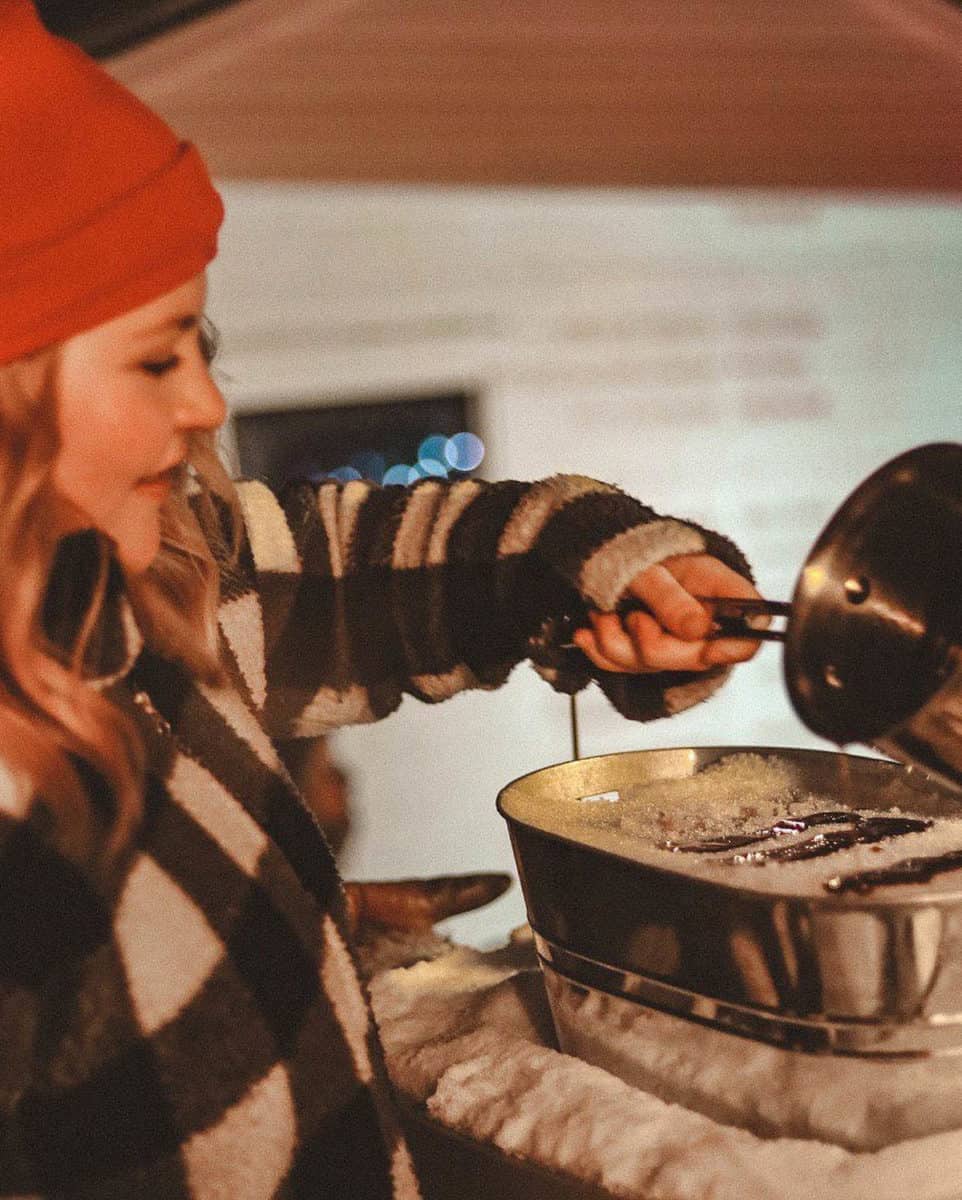 Alcohol is served inside the tents. Our drink of choice is obviously the Caribou, which has traditions in Quebecois and French-Canadian culture. It was said that Caribou was once made from whisky and caribou blood, but thankfully the recipe has changed considerably over the past century or so. Closer to a mulled wine than anything, you can pay extra to have your Caribou served in a glass made entirely of ice. Worth it, if you ask us!