Disclaimer: This page may contain affiliate links. Please review our full Terms and Conditions for more information and our Privacy Policy. Note that any pricing, operating hours, or other such information provided below may have changed since initial publication.
Compiled by the Road Trip Manitoba team
Last updated on January 12, 2023
For such a small town, Churchill, Manitoba has lots of places to stay. That's because the polar bear capital of the world is host to tens of thousands of tourists every single year! Whether you choose to travel to Churchill on a tour or travel independently, it's nice to know that there are plenty of accommodation options in town.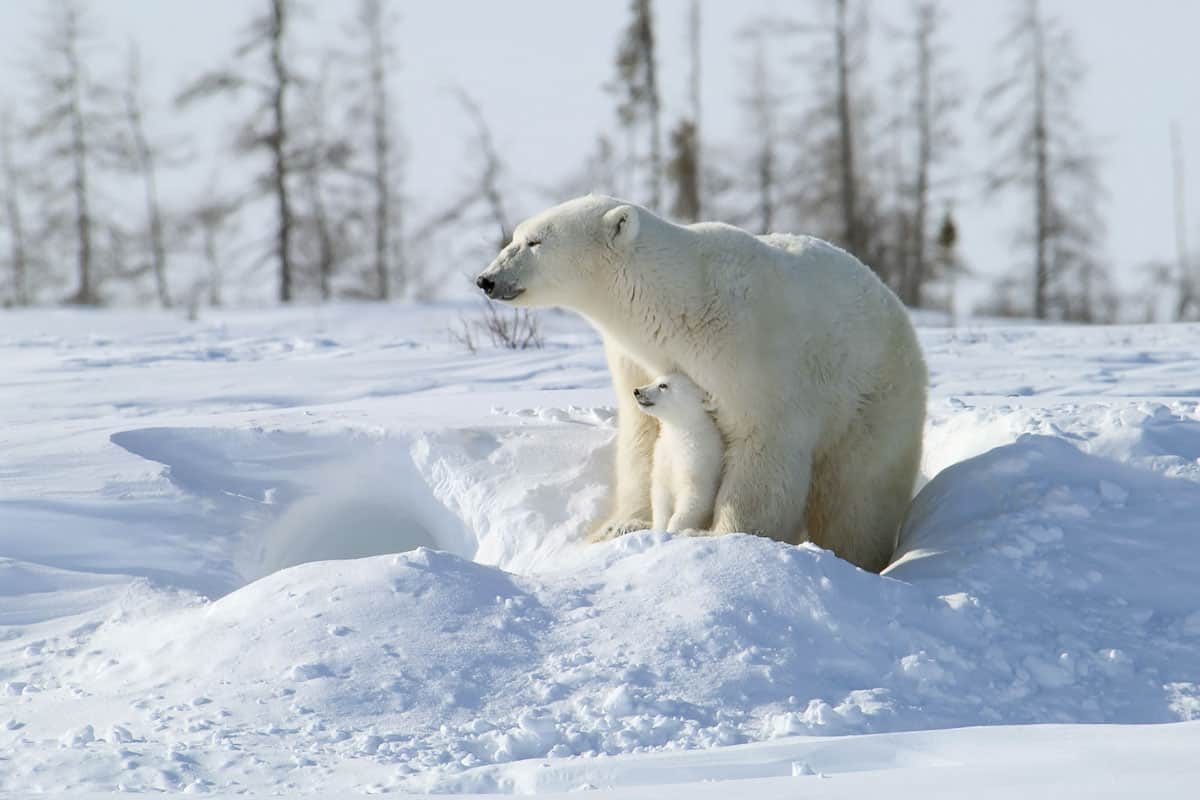 If you're after a hotel, a bed and breakfast, or some specialty lodging that's completely unique to the tundra, there's something for everyone. Make sure to check out our complete guide for visiting Churchill for tour companies, things to do, and more. Here are the best places to stay in Churchill, including all of our favourite Churchill hotels.
Churchill Hotels and Other Accommodations
Hotels in Churchill
Lazy Bear Lodge
Lazy Bear Lodge is one of our top picks for places to stay in Churchill. This cozy, log-cabin-style hotel comes with a cute gift shop, a fantastic restaurant, and an extremely knowledgeable and friendly staff. Lazy Bear Lodge is home to Lazy Bear Expeditions, one of the best tour companies in Churchill; you can book anything from add-ons to short tours to longer tours with accommodation and transportation included.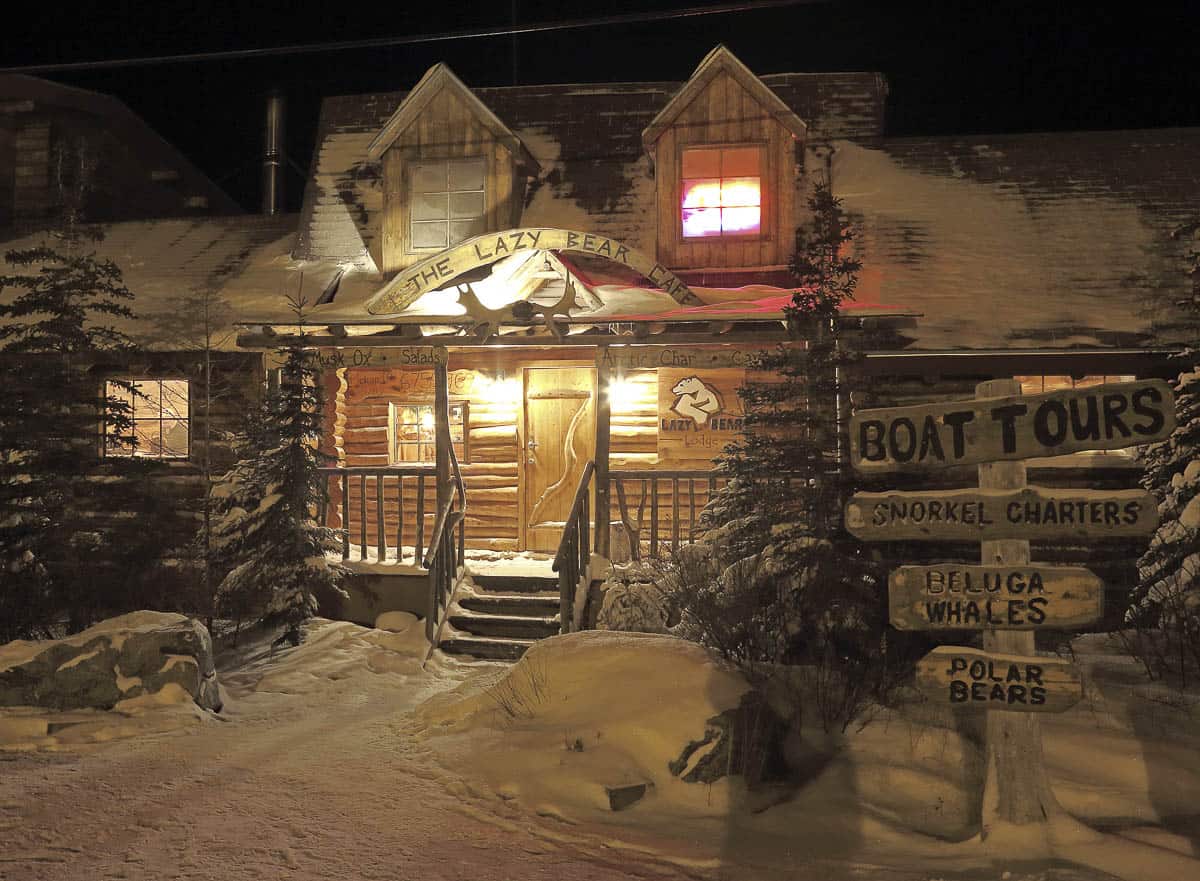 Tundra Inn
Tundra Inn is one of the most popular hotels in Churchill. With a great location in the heart of town that's within walking distance from most of Churchill's attractions, the focus here is on making you feel totally welcome. The 31 spacious, comfortable rooms at the Tundra Inn are perfect for relaxing after a day exploring the Arctic landscape. Also make sure to visit the Tundra Pub, one of our picks for the best restaurants in Churchill.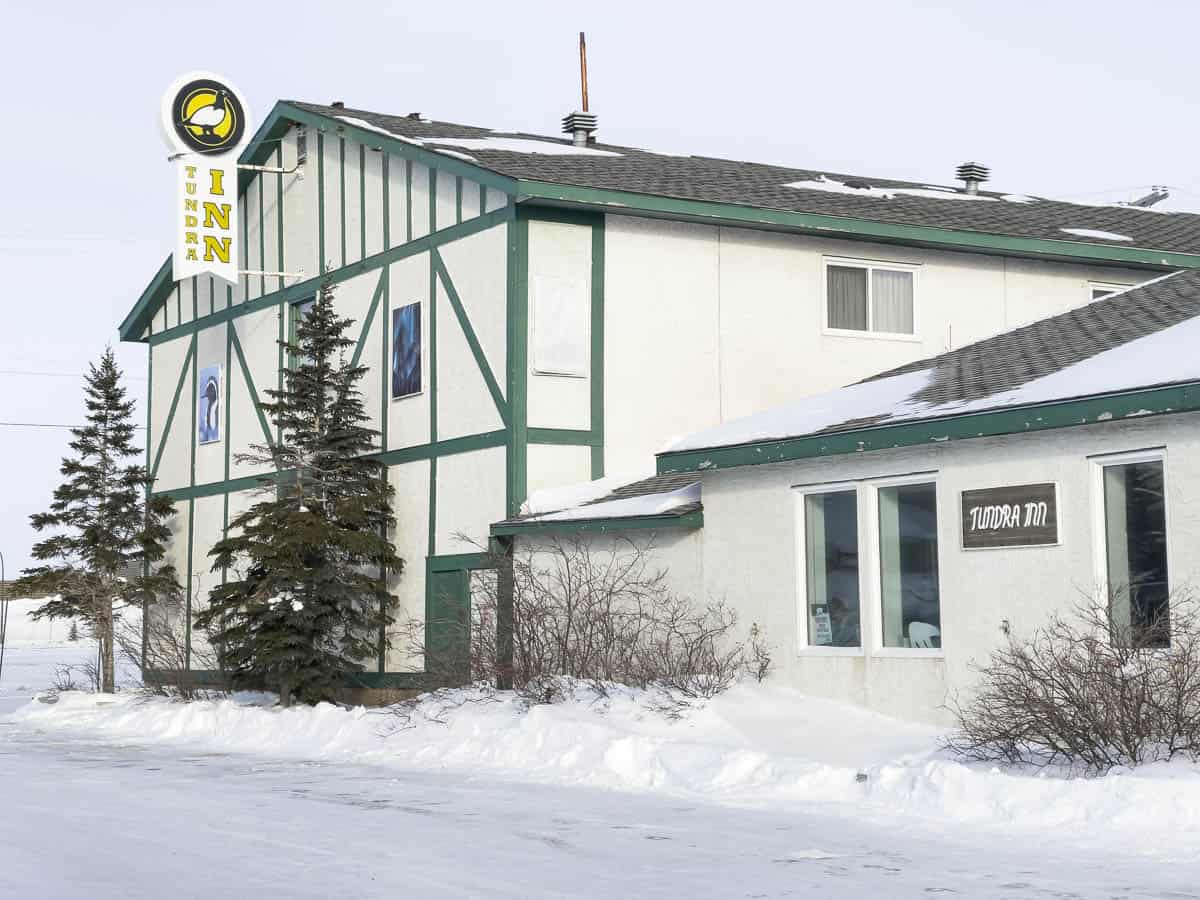 Aurora Inn
Aurora Inn is quite unique in Churchill, in that it offers apartment-style places to stay. Designed for you to spread out and feel right at home, there are 18 two-story rooms to choose from, all of which have a kitchenette, sitting area, bedroom, and bathroom. There is also access to their laundry room for all guests.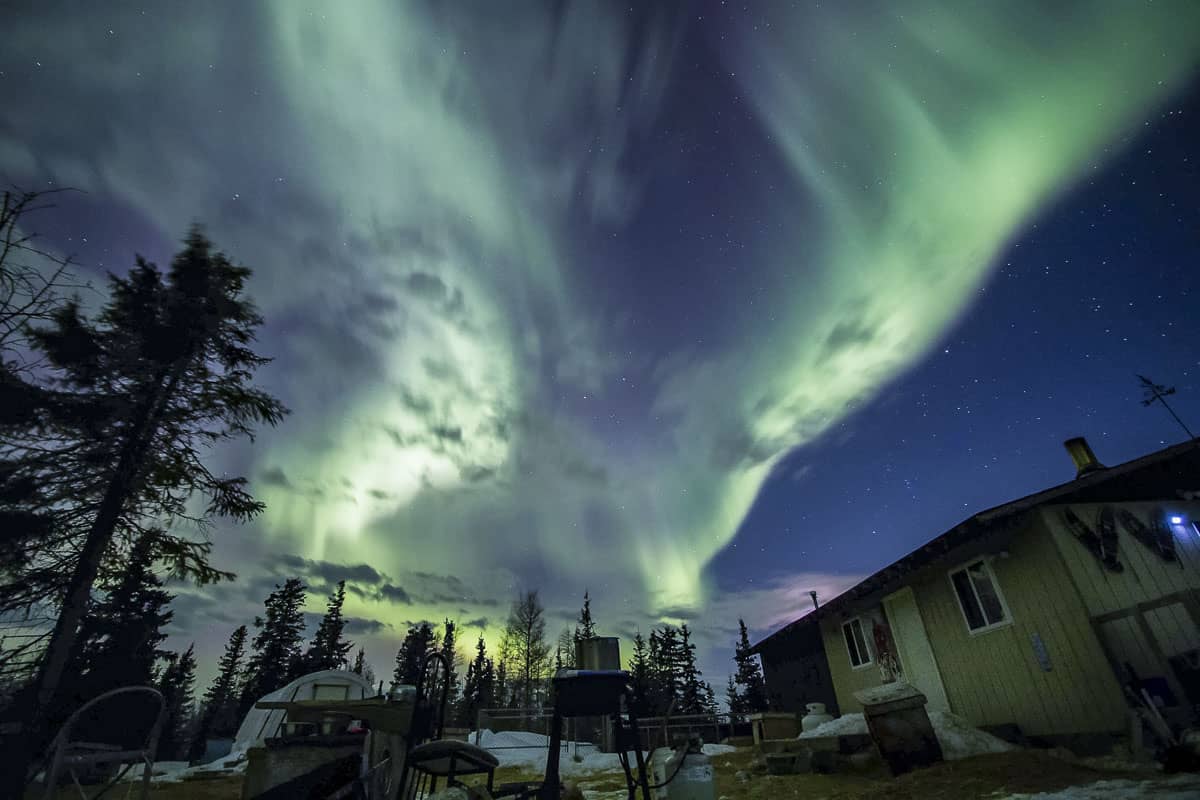 Churchill Hotel and Guesthouse
The Churchill Hotel and Guesthouse offers a few options when it comes to rooms, including ones with two double beds. Found in a central location and with good accessibility for wheelchairs, the hotel gets fabulous reviews when it comes to the staff and friendly service. The hotel is also home to the Dancing Bear Restaurant.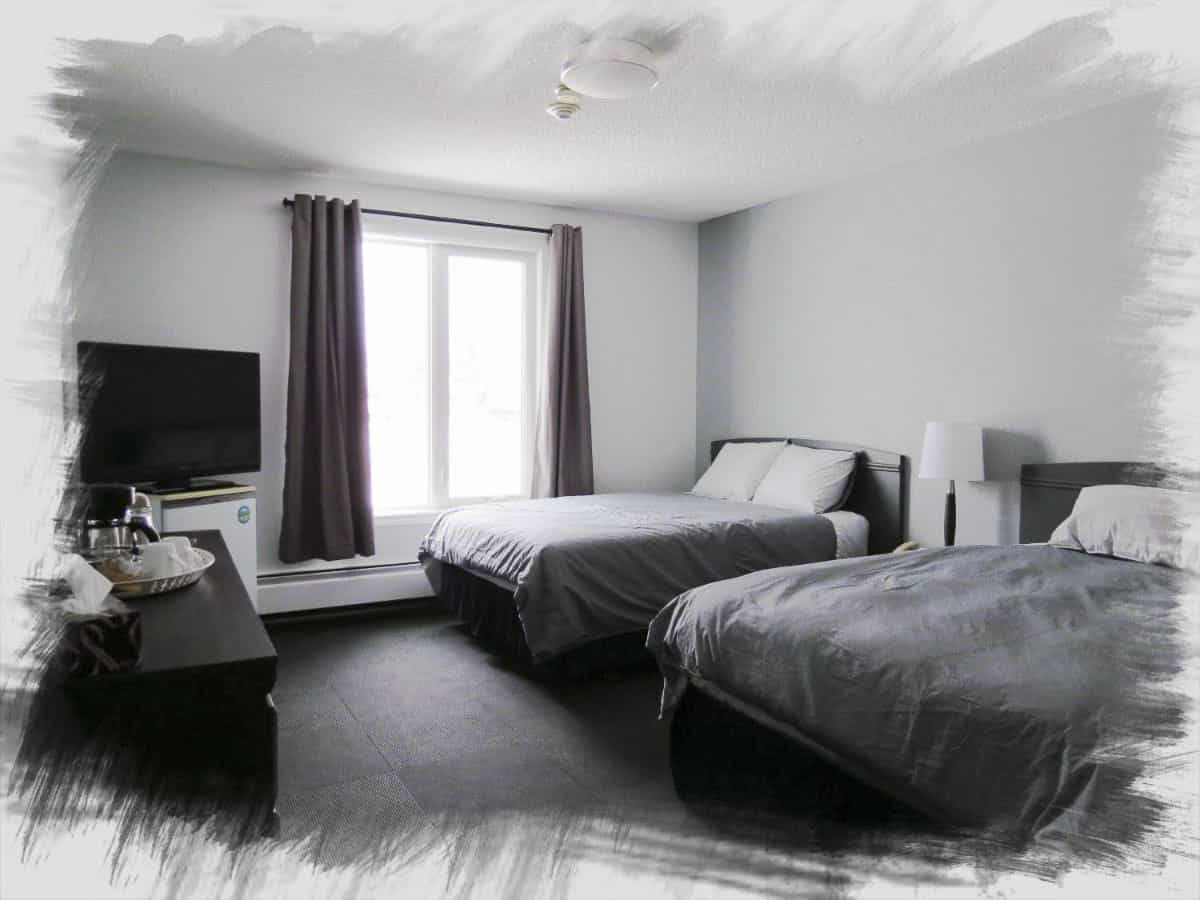 Polar Boutique Inn
Considered Churchill's only boutique accommodations, the Polar Boutique Inn has a variety of accommodation styles and sizes, including a one-bedroom apartment, standard rooms, and kitchen suites. With its stylish décor and bright, airy rooms, it's easy to see why the Polar Inn has fast become a favourite amongst tourists to Churchill.
Iceberg Inn
If you're looking for small-town charm, stay at the Iceberg Inn. With only a few rooms available, every guest is treated like family; past customers rave about how friendly and accommodating the hotel's owners are. The Iceberg Inn also has tours available to showcase the polar bears and beluga whales. It's consistently ranked as one of the best hotels in Churchill.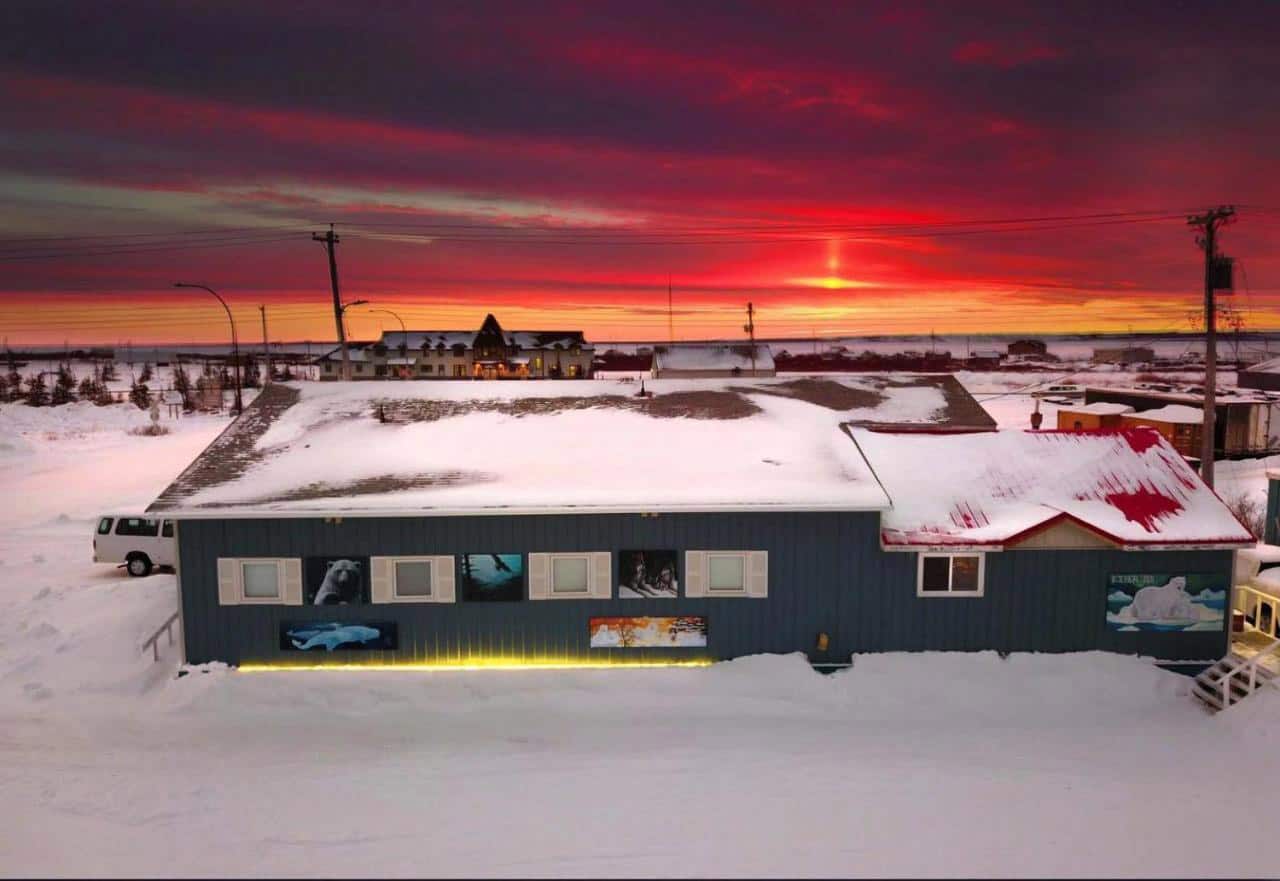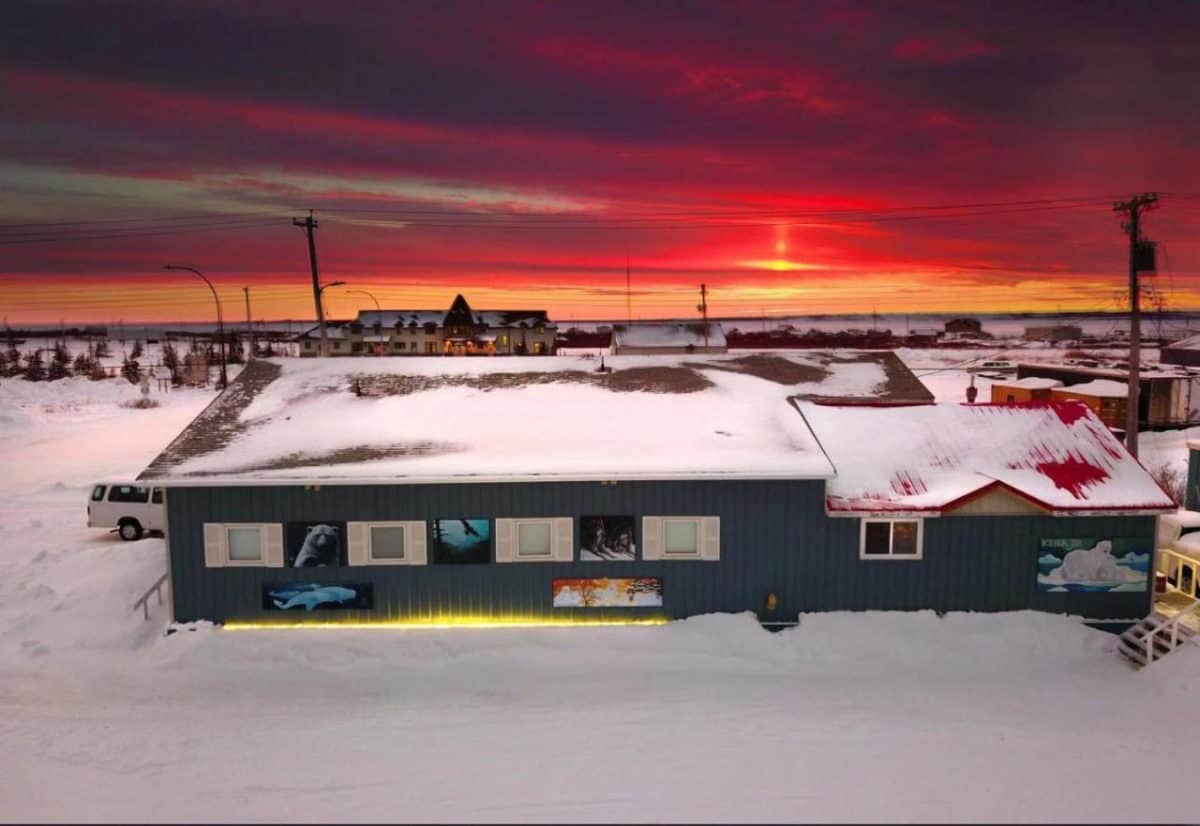 Seaport Hotel
Head to the Seaport Hotel for year-round accommodation (a rarity in Churchill). This is especially good for business travelers who may be traveling to Churchill in the low seasons. There are 21 guest rooms and each room has a small kitchenette, cable TV, and high-speed wifi. There's also a complimentary airport shuttle for guests. The Seaport Hotel is also home to the Reef Restaurant and Reef Coffee Shop, both good spots to go for a meal or a snack after exploring the town and its surroundings.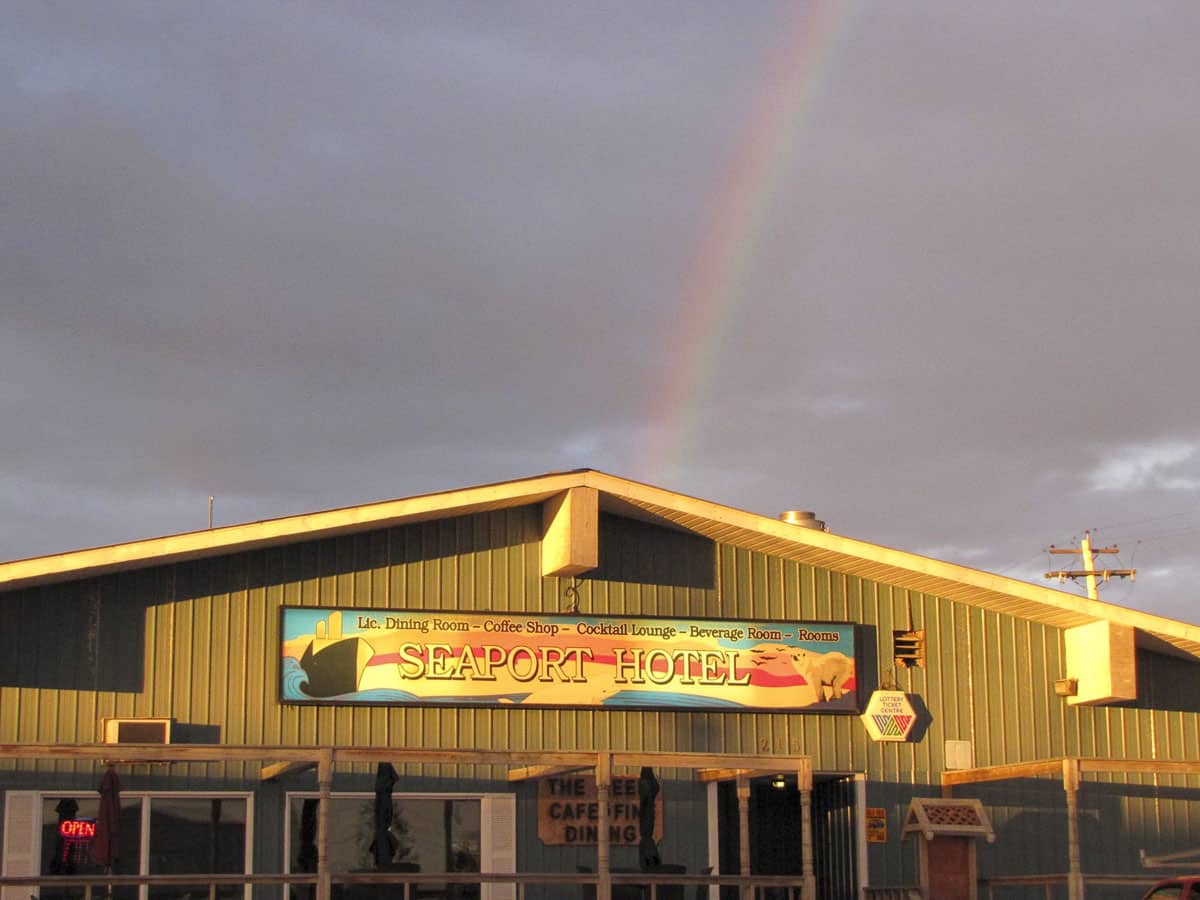 Specialty Lodging in Churchill
Frontiers North Adventures Tundra Buggy Lodge
Run by the tour company Frontiers North Adventures, the Tundra Buggy Lodge is located right on the tundra… you can't get any closer to polar bears than that! It's not uncommon to find polar bears right outside your bedroom window. The lodge consists of shared accommodation, a lounge, a cafe, and viewing platforms.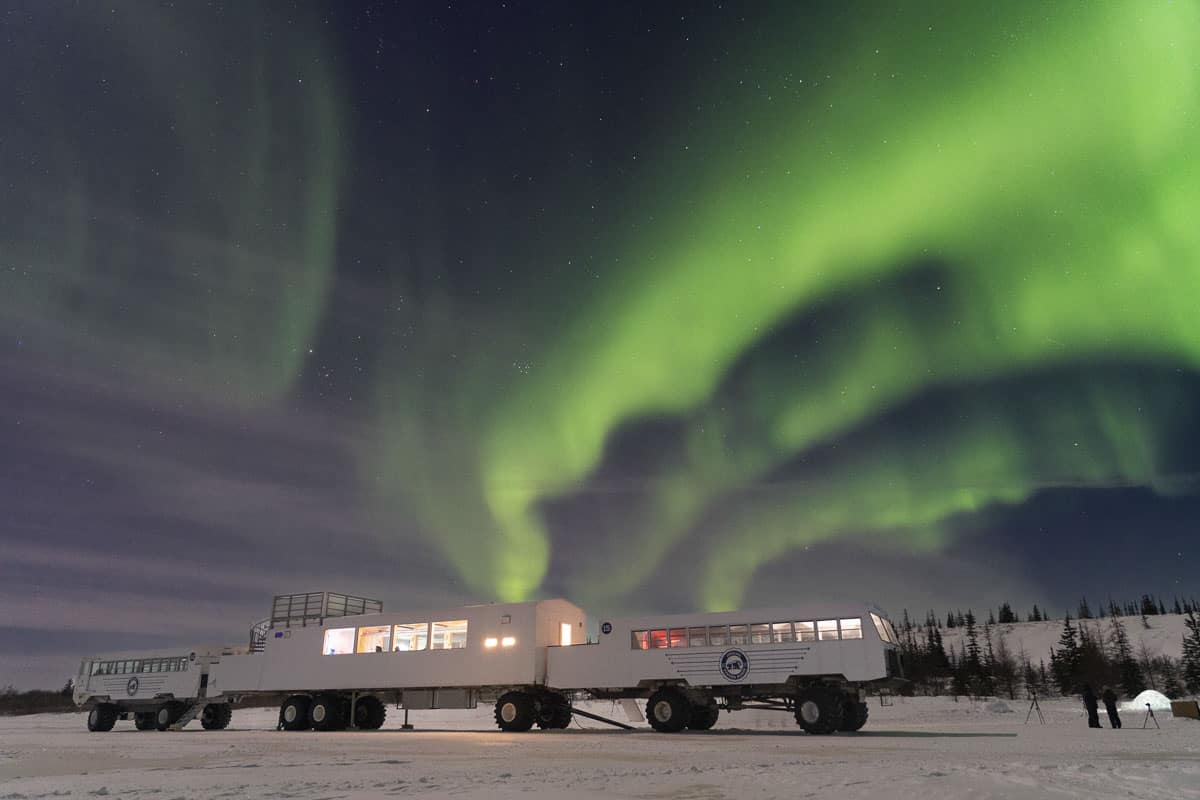 Nanuk Polar Bear Lodge by Churchill Wild
With three luxury wilderness ecolodges to choose from, Churchill Wild is the pinnacle of incredible specialty lodging in the Arctic. In our opinion, the Nanuk Polar Bear Lodge near Churchill is one of the most unique accommodations in the world! Its remote location gives you the best vantage point for wildlife viewing in Canada's north. Other highlights of the lodge include walking tours, photography tours, wellness retreats, and more. Don't forget to check out Churchill Wild's Seal River Heritage Lodge and Dymond Lake Ecolodge, too!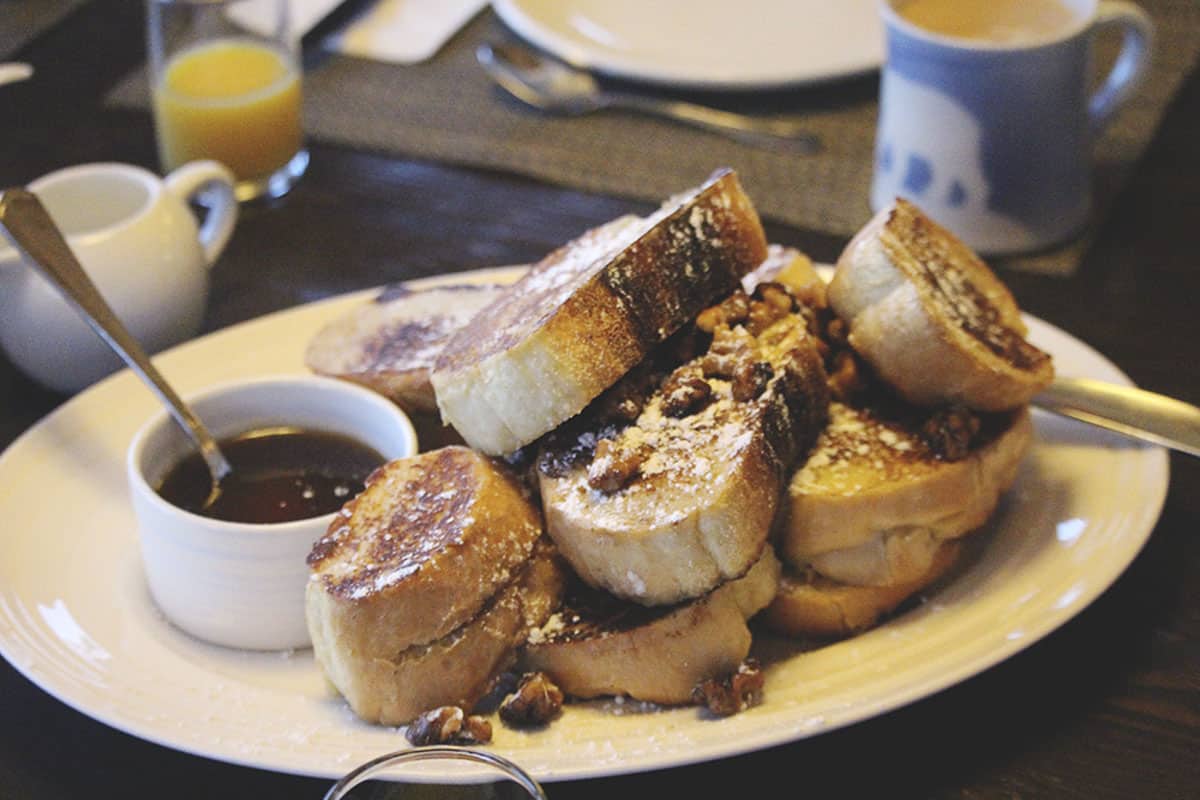 Great White Bear Tundra Lodge
Operated by the Great White Bear Tours company, this tundra lodge on wheels is an incredible way to spend more time up close and personal with Churchill's polar bears. Each guest has a private cabin with a sleeping berth, while viewing platforms allow you to scope out an entirely different vantage point. Even better? It's the best way to see the Northern Lights, as you're completely removed from any of the lights of Churchill town.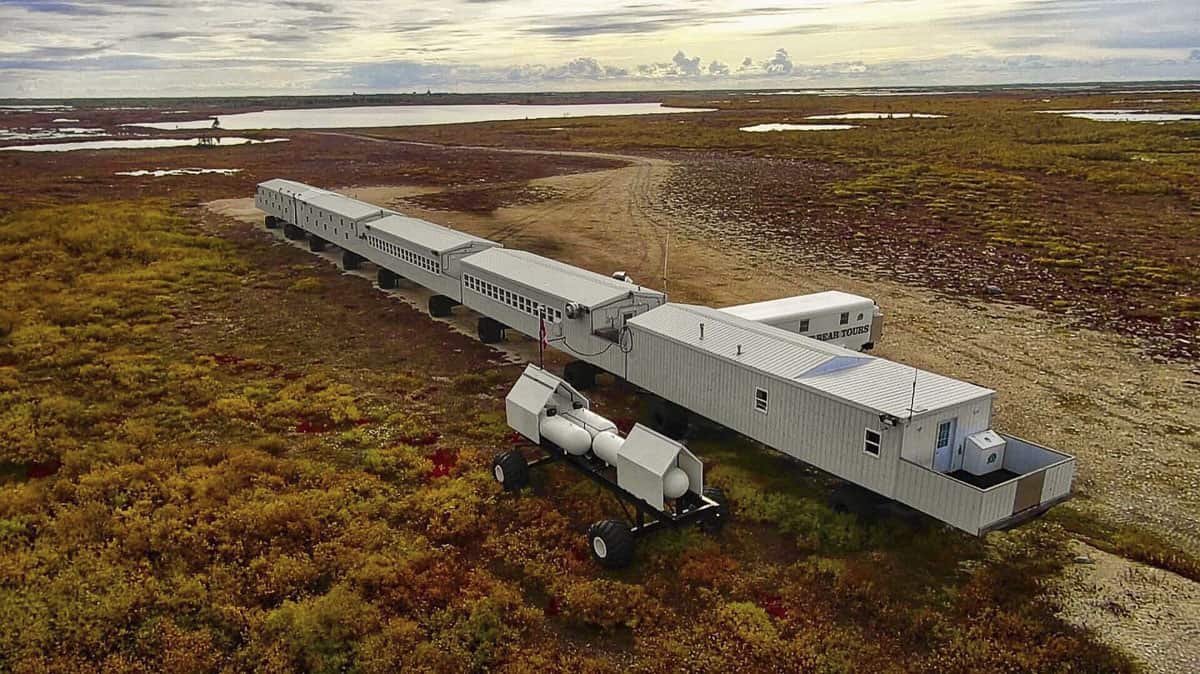 Bed and Breakfasts in Churchill
Bluesky Bed and Sled
With great reviews from previous guests, the Bluesky Bed and Sled is one of the top bed and breakfasts in Churchill. With fantastic northern hospitality, you'll learn a lot about local culture as well as dog sledding and the role that it plays in the Arctic. People rave about the tourist experiences as well as the B&B's hearty breakfast.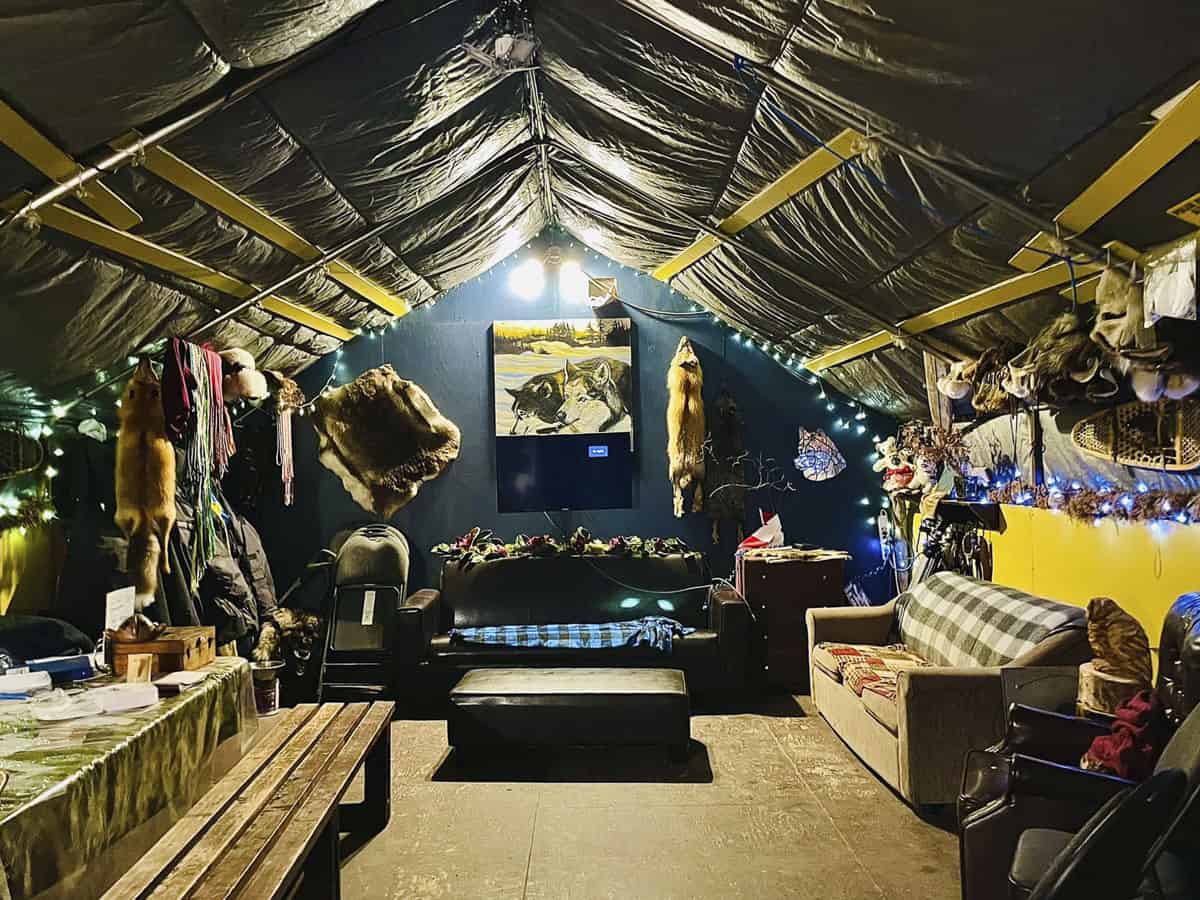 Polar Bear B&B
With three guest rooms, two shared bathrooms, and a dining and living room, the Polar Bear B&B quickly feels like home in Churchill. Noted for their friendly service and delicious breakfast, the B&B is conveniently located in town and a good place to rest your head after a day of sightseeing on the tundra. Please note that this B&B is located on the second floor, so guests need to be able to climb stairs easily.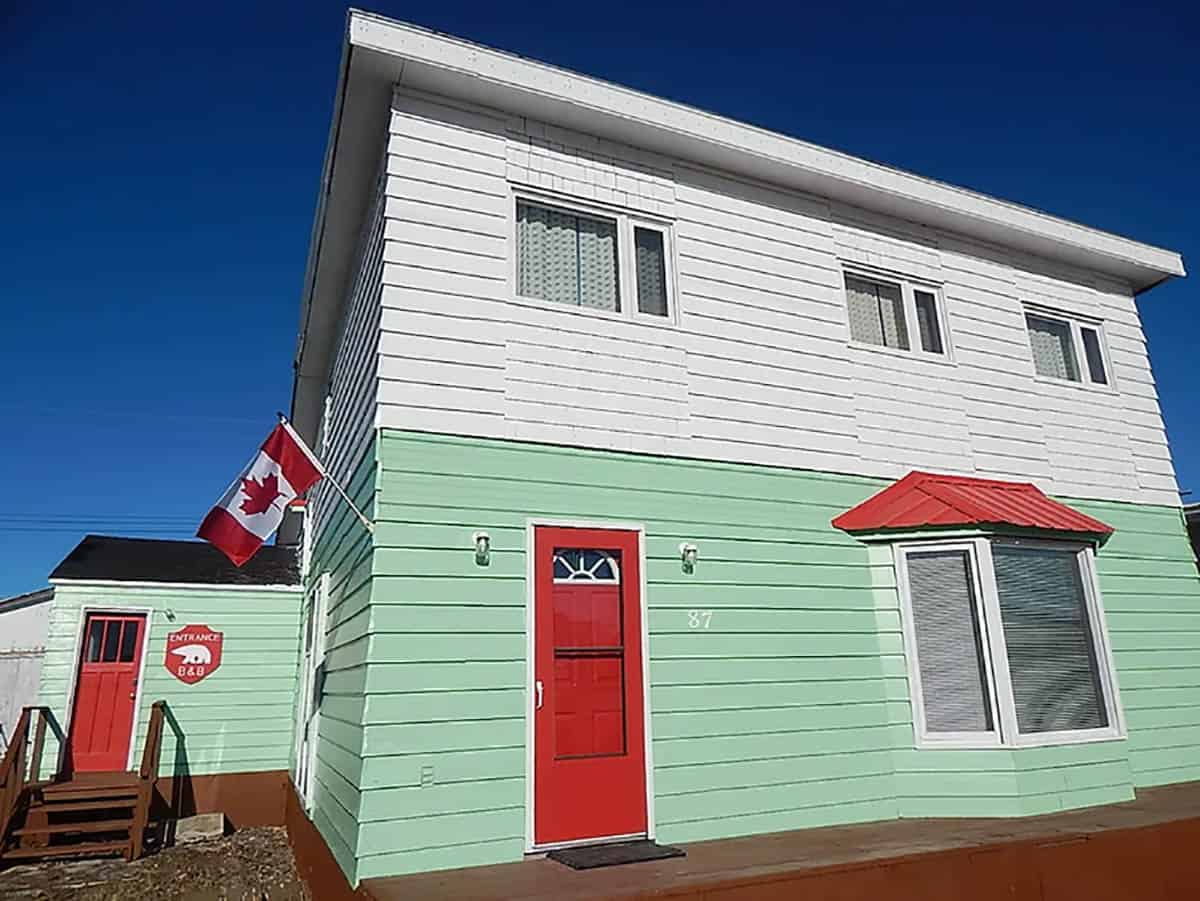 Bears' Den B&B
Known for fresh breakfasts, clean rooms, and service with a smile, the Bears' Den B&B is run by a couple who love to show off the beauty of Churchill. With a shared lounge and kitchen and free parking onsite, the B&B will quickly feel like your home away from home.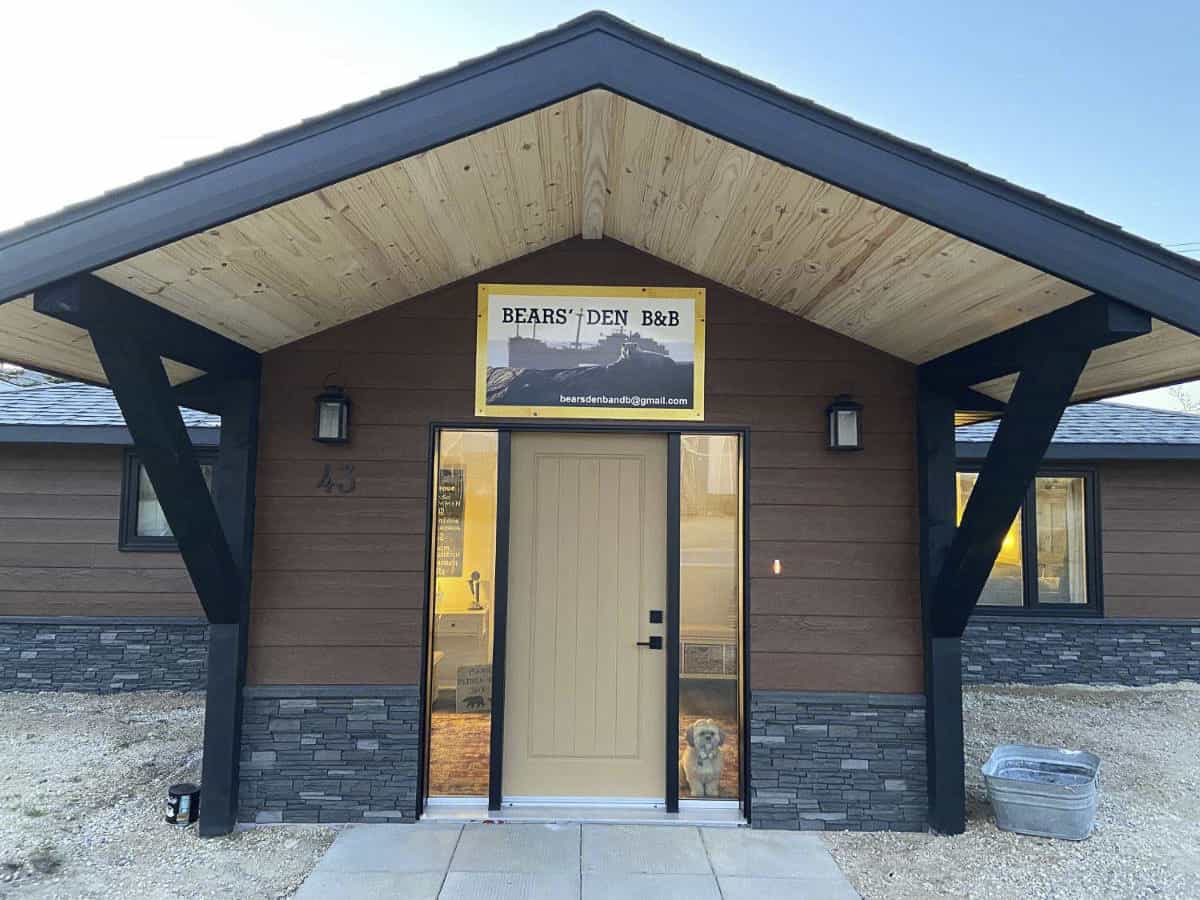 Sarah's Dreamhouse B&B
Staying at Sarah's Dreamhouse B&B is a treat with Taylor and Sarah will making sure that you are comfortable and have everything you need to enjoy Churchill. They'll even offer to pick you up and drop you off at the airport or train station. Guests particularly enjoy the comfortable beds, complimentary American style breakfast and proximity to everything in town.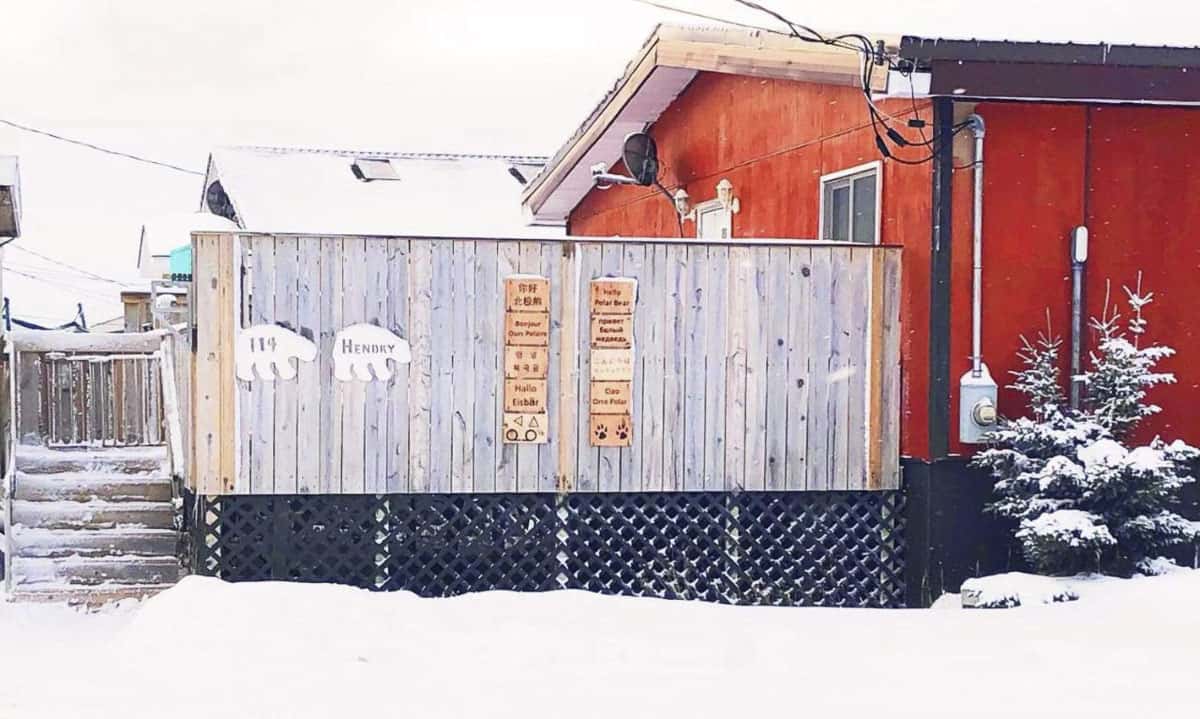 Home Rentals in Churchill
There are a few places to stay using Airbnb in Churchill. While there are private rooms, shared rooms, and entire homes available for rent, our choice is this entire home or rent. Please note that the average nightly price even in shared rooms is quite pricey in Churchill.
Camping in Churchill
Due to the danger of polar bears, there is no camping allowed in Churchill, Manitoba. While there is camping in nearby Wapusk National Park in fenced-in compounds, camping in Wapusk is only for the most experienced of adventurers, and can only be accessed by canoe, airplane, or helicopter. Contact Parks Canada in Wapusk for more information.
Looking for more Churchill Information? Here are some popular articles: