Disclaimer: This page may contain affiliate links. Please review our full Terms and Conditions for more information and our Privacy Policy. Note that any pricing, operating hours, or other such information provided below may have changed since initial publication.
Compiled by the Road Trip Manitoba team
Last updated on July 12, 2023
The city of Steinbach, Manitoba, has a diverse and interesting culinary scene, and it's worth trying a few local restaurants when you're in town. While you'll find lots of chain restaurants like McDonald's, Chicken Chef, and Tim Horton's in Steinbach, we always recommend eating at a locally-owned establishment for the best in delicious food and friendly service. Whether you're after quick bites, a tasty lunch, or a great place for dinner, there's a restaurant in Steinbach for you. Read on for our recommendations for the top Steinbach restaurants.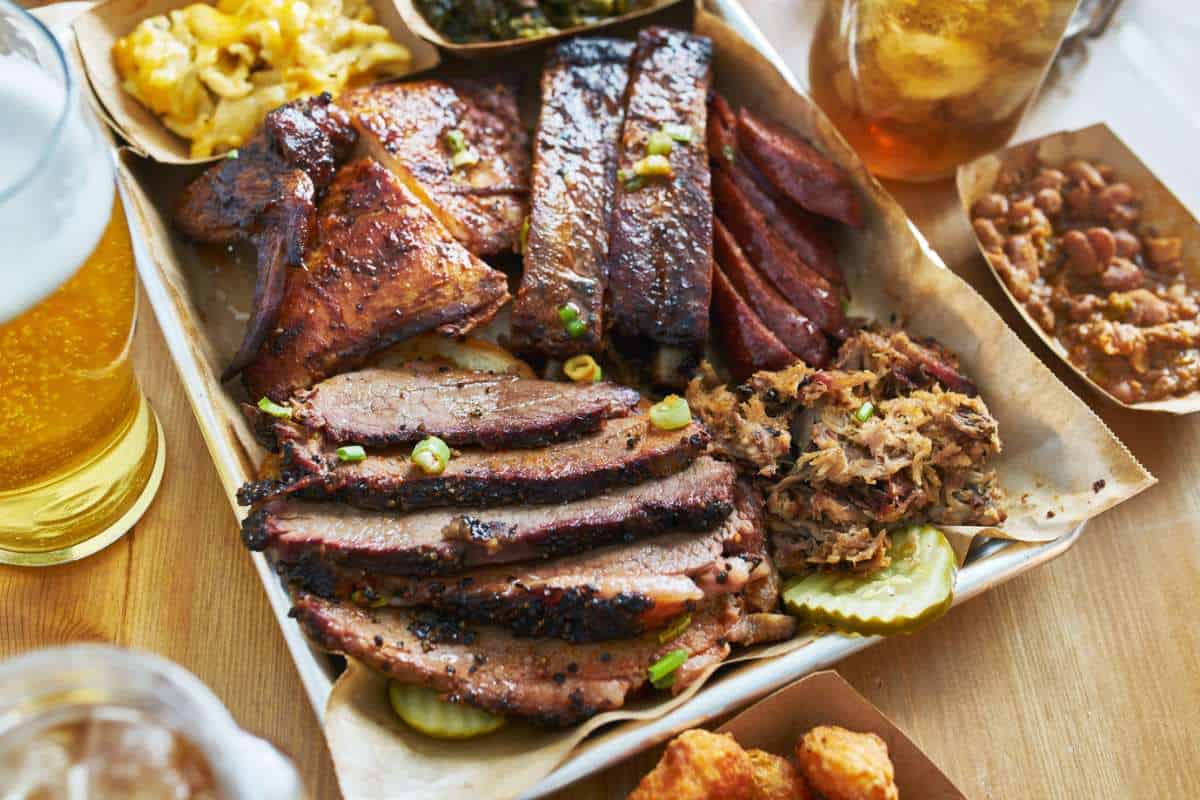 The Best Restaurants in Steinbach, Manitoba
Sawney Bean's
Location: 340 Main St
If you're after pub food, you're in the right place. Sawney Bean's is known for its "great food, great friends, and great service". Established in 2007, it quickly became known as the best restaurant in Steinbach to sample British beer and food. Today, the restaurant also tries to feature as many local ingredients and products as possible, making it a fantastic combo of British fare and local cuisine. It helps that the atmosphere is so welcoming and that there's an excellent patio in the warmer months!
On the menu, you'll find a lot of typical English pub grub like bangers and mash, burgers, and fish and chips. But the extensive menu also features sandwiches, wraps, salads, pasta, and more! We're big fans of the deconstructed chicken pot pie, the four cheese macaroni, the butter chicken, and the famous "Irish nachos", which are crosscut potatoes topped with tomatoes, jalapenos, green onions, and cheese, then baked to perfection. Sawney Bean's is one of the best restaurants in Steinbach when it comes to hearty, homestyle food, and we think it definitely deserves a visit.
MJ's Kafe
Location: 408 Main St
If you spend any time in Steinbach, you may become aware of its Mennonite history and culture. Interested in trying some Mennonite food? Head to MJ's Kafe, found on Steinbach's Main Street! Try traditional Vereneki, Schinka Fleisch, Schnetki, Kielke, Borscht, and Farmer Sausage. Whenever it's possible to do so, MJ's Kafe aims to use locally-grown products and even grows many of the herbs used in their very own garden.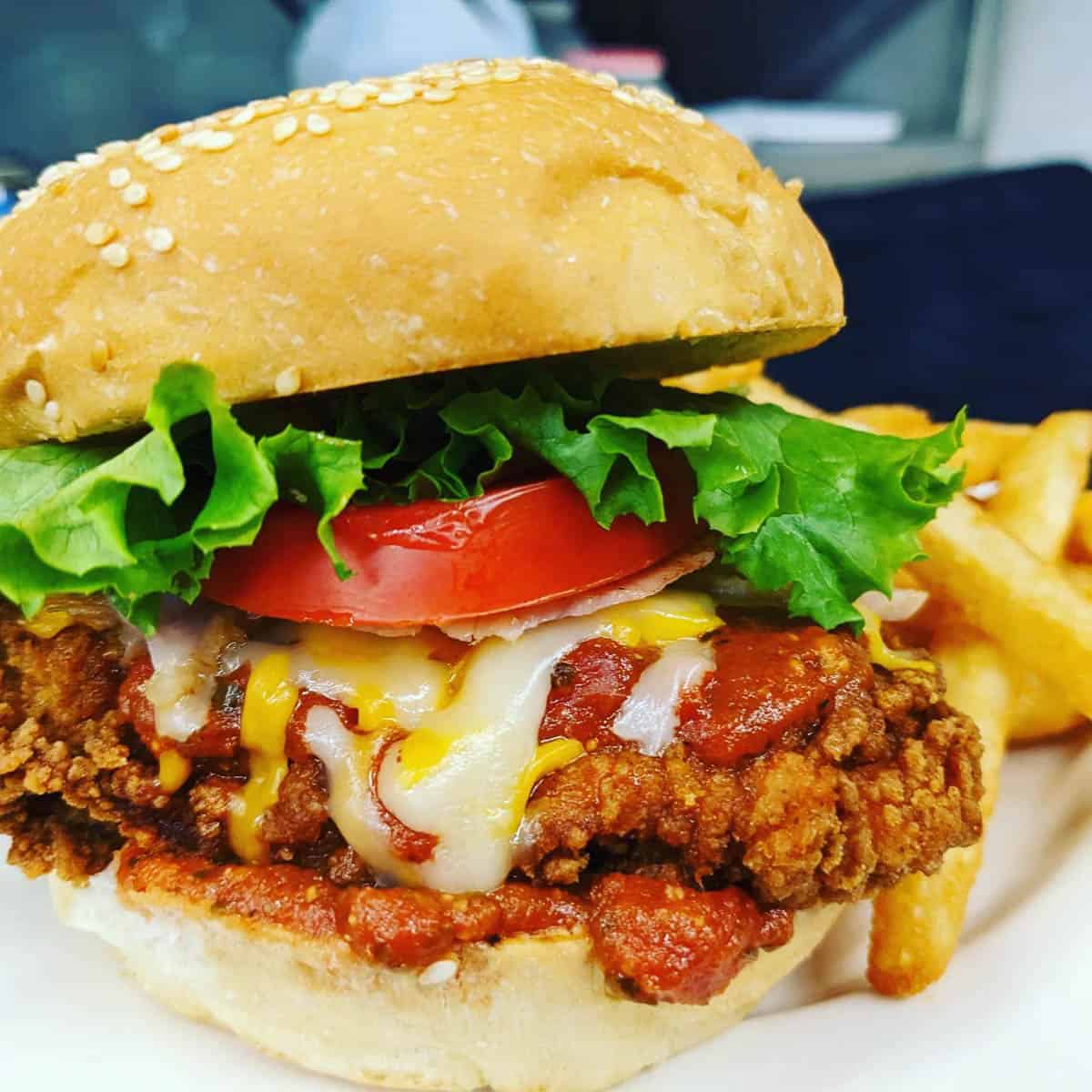 Originally opened in 1981, MJ's has long been an establishment in Steinbach. Known for homecooked food and a cozy vibe, MJ's strives to make you feel like you are "toose" (at home). And while the Steinbach restaurant is known for its Mennonite food, there are also a lot of other options on the menu, including burgers, sandwiches, and an all-day breakfast. Not sure where to start? We love the Vereniki, which are cottage cheese perogies smothered with Schmauntfat, a cream gravy. We highly recommend visiting MJ's Kafe if you are in Steinbach!
Viet House Restaurant
Location: 20 MB-52 #107
Tucked away at the back of the building, if you didn't know about Viet House Restaurant you may walk right by. But that would be a mistake… as it's some of the best Vietnamese food in Steinbach! Reasonably priced and with fantastic reviews from locals and tourists alike, Viet House Restaurant offers dine-in, takeout, catering, delivery, and group bookings. Striving to use only the freshest and best ingredients possible, the restaurant brings an authentic taste of Vietnam to Manitoba.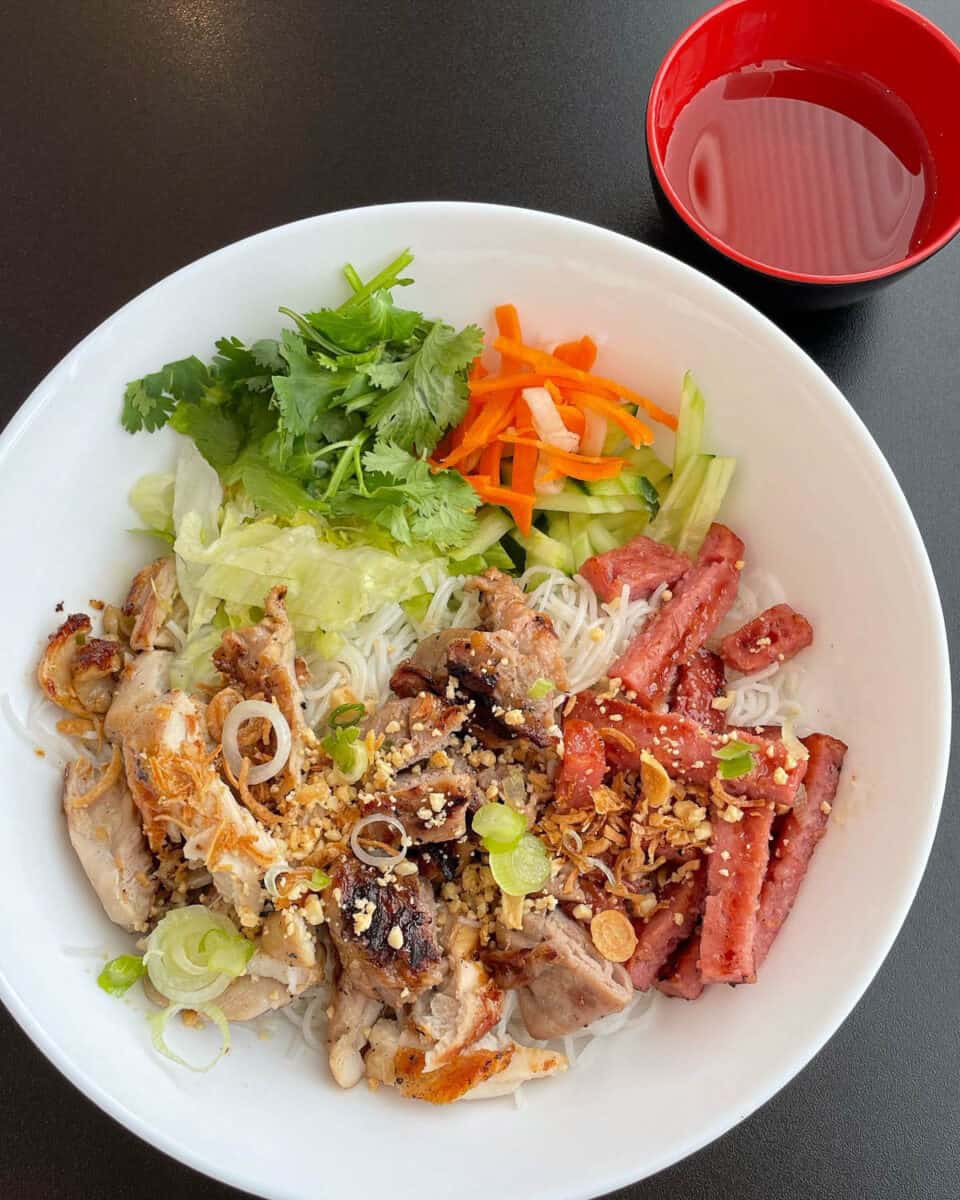 Known for their exceptionally friendly and accommodating staff, the menu is filled with delicious meals, including rice noodle soups, egg noodle soups, vermicelli bowls, rice dishes, and more. We love the vegetarian salad rolls, the rare beef noodle soup, the lemongrass chicken, and, of course, washing it all down with a Vietnamese iced coffee, which is some of the best we've tried in the province. And for those who love bubble tea, you're in luck… Viet House Restaurant has a great selection of flavours! Family-owned and operated, there's a lot to love about Viet House Restaurant, and it's no wonder that it's often cited as one of the most popular restaurants in Steinbach.
Chinos Bistro
Location: 824 Main St
Enjoy Steinbach's only wood-fired pizza at Chinos Bistro! Open for breakfast, lunch, and dinner, Chinos is found inside the Sunshine Greenhouse on Main Street and is definitely one of the best places to eat in Steinbach. Because of their passion for gardening, you can guarantee that many of the ingredients found in the food at Chinos are as fresh as can be! Creating all of the homemade dishes from locally-sourced, quality ingredients, the wood-fired pizzas really stand out; you can choose one of their signature pizzas (we love the Nutty Cluck and the Meatza) or create your own from an extensive list of ingredients.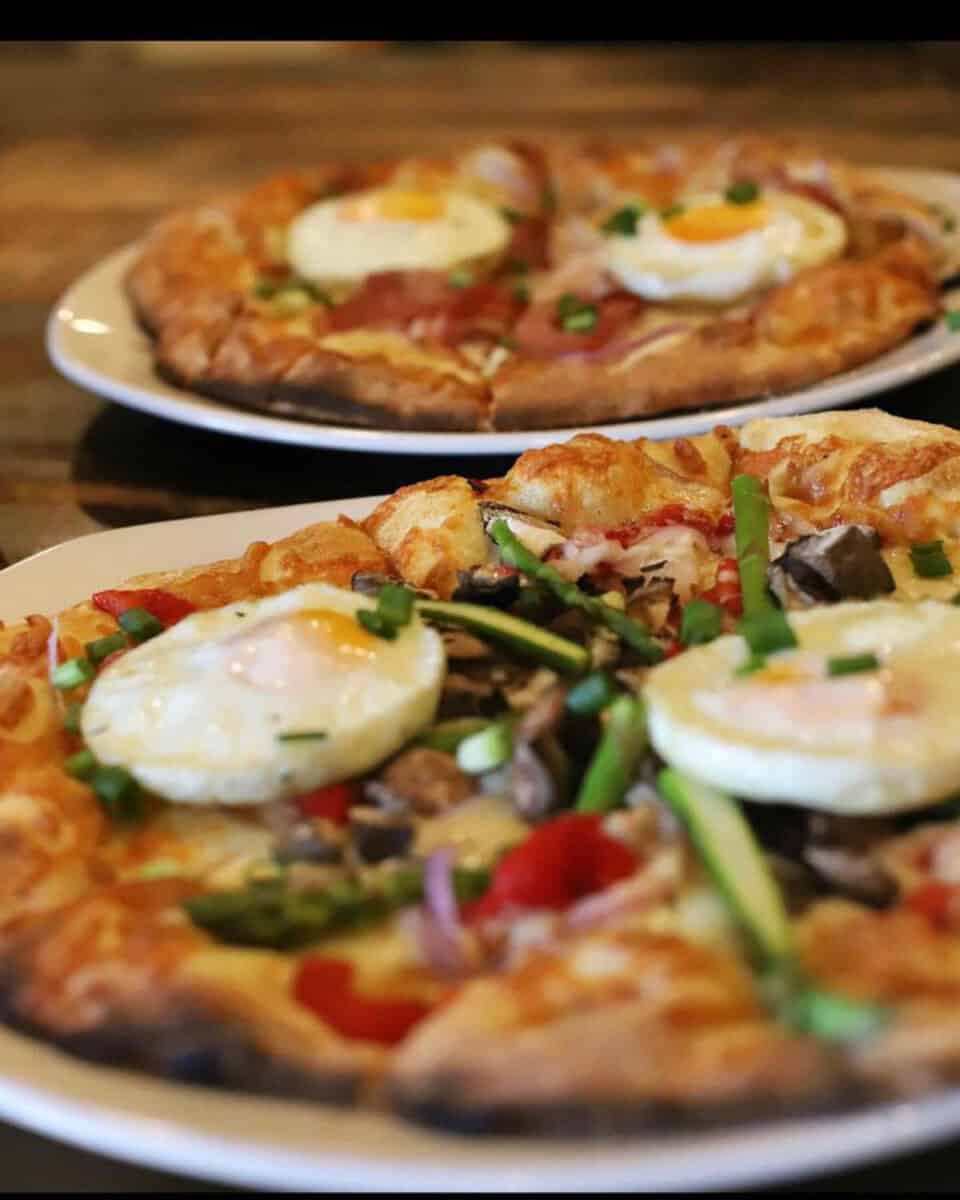 Also on the menu, you'll find mouthwatering choices like whipped feta and roasted tomatoes, fish cakes, stuffed mushroom caps, and fresh soups and salads. There's also a great list of specialty coffees and desserts, including dessert pizzas (which are just as amazing as they sound). We always choose the Oh Hungry Banana with caramel and chocolate sauce, bananas, an Oh Henry bar, peanuts, and more chocolate. For beverages, there's everything from signature cocktails and wine to smoothies, milkshakes, and even a root beer float. Make sure to check out the gelato bar, too!
Blatz B-stro
Location: 12 Brandt St
Open for breakfast, brunch, and lunch, Blatz B-stro is a tasty place to eat in Steinbach when you're looking for something laidback. With typical diner food – think burgers and sandwiches – there's something for everyone on the menu, and the service is known for being super friendly and welcoming. With reasonable pricing and good-sized portions, you can eat here and get a real bang for your buck.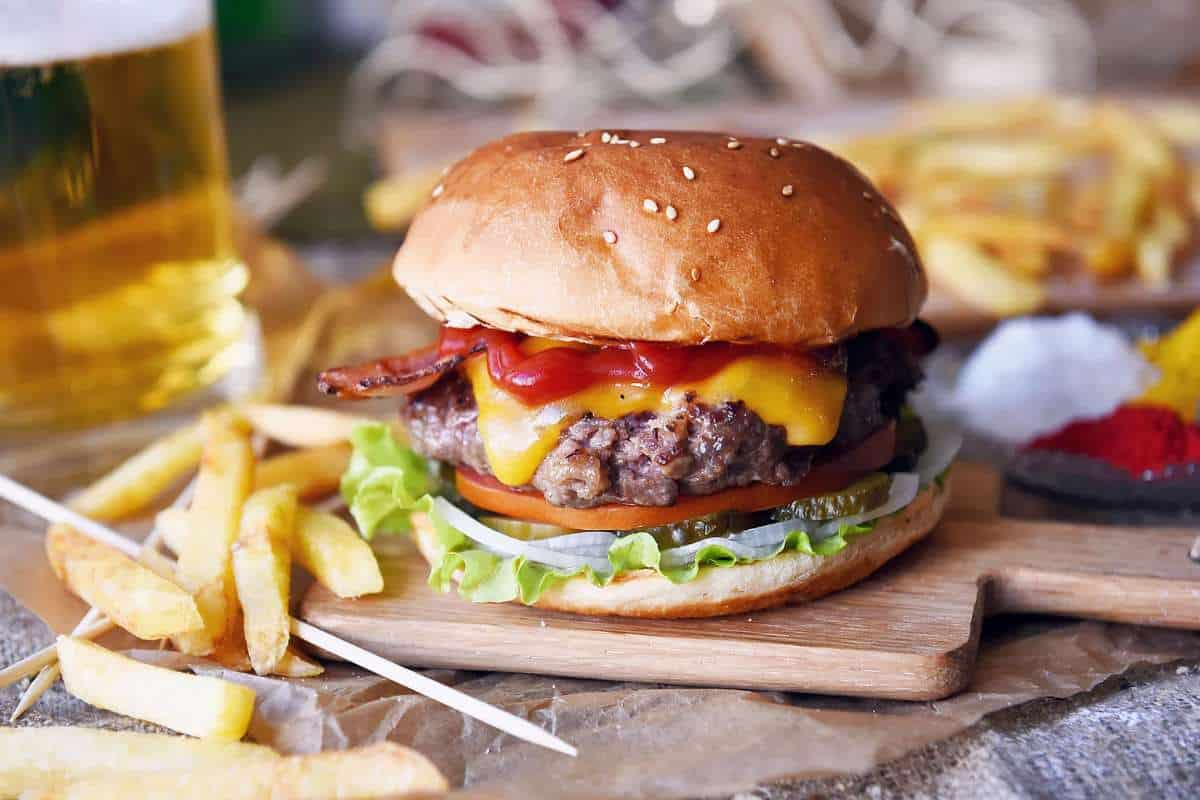 Enjoy items such as a pulled pork sandwich, mac and cheese, cheeseburgers, and what's arguably the best club sandwich in town. With as much as possible made from scratch in their own kitchen and a real homey vibe to the place, a visit to Blatz B-stro feels delightfully nostalgic. The breakfast is phenomenal as well, with hearty choices like Eggs Benedict, a sausage skillet, and even a delicious breakfast burger!
Sushi Garden
Location: 275 Main St
Sushi Garden is a great choice when it comes to Steinbach restaurants, as their food is both fresh and tasty. With terrific service to boot, it makes this spot an easy pick when it comes to a place to eat in town, whether you're after lunch, dinner, or takeout. With numerous excellent reviews from both locals and visitors alike, people love the large portions and the extensive array of Japanese and Asian meals to choose from.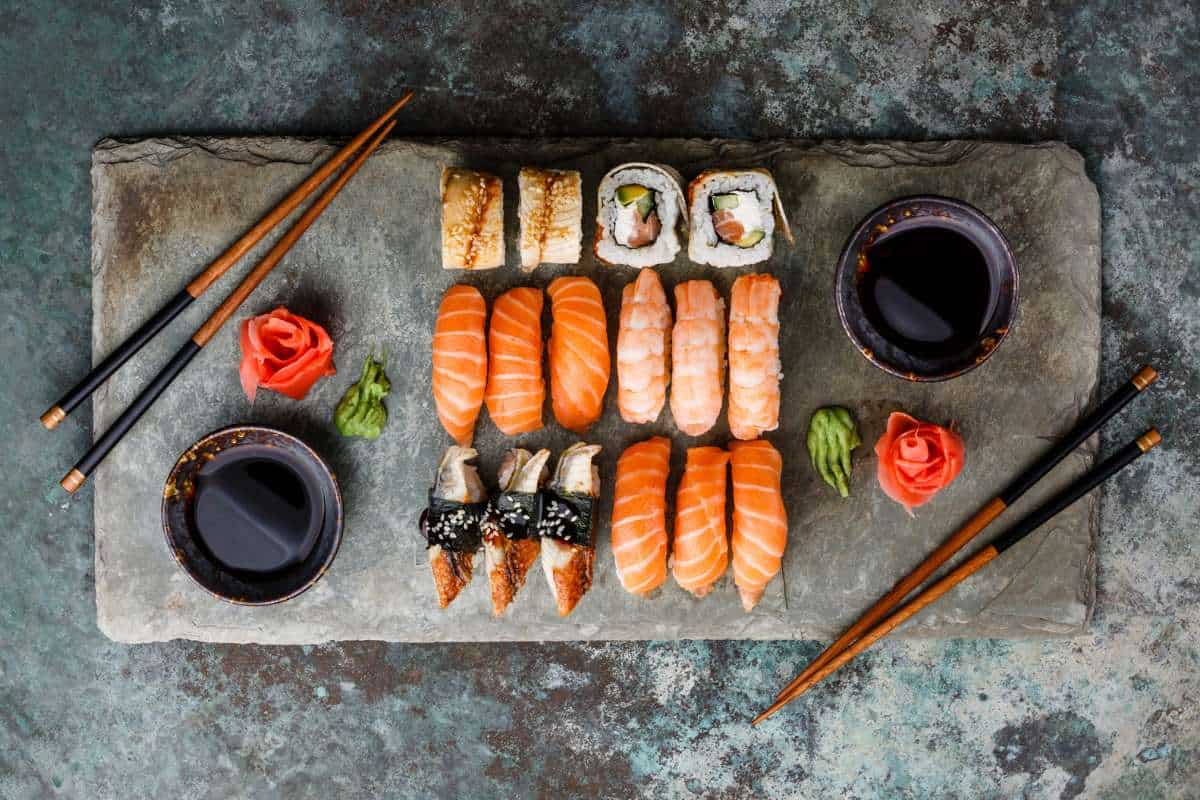 On the menu, you'll find several maki rolls, including the classic Dynamite, Philadelphia, Bakudan, California, and more, as well as a huge list of nigiri. From the special maki selections, we love the Rainbow roll (with crab meat, avocado, and an assortment of raw fish) and the Spider Crab (with tempura, soft shell crab, and crab meat). There's also donburi, noodles, soups, and tempura, while the lunch specials are a fantastic deal.
Old Church Bakery
Location: 145 Main St #4
Run by people passionate about baking (especially when it comes to the best sourdough in town), Old Church Bakery is a fantastic place in Steinbach for bread, pastries, coffee, and a range of local products. Open from 8 am Mondays through Saturdays, it's the perfect place to pop in for a coffee, croissant, and a loaf of bread to take home. And their bread truly is worth making a trip to Steinbach for; in fact, their bread is served in numerous other Steinbach restaurants and even a few Winnipeg restaurants, too.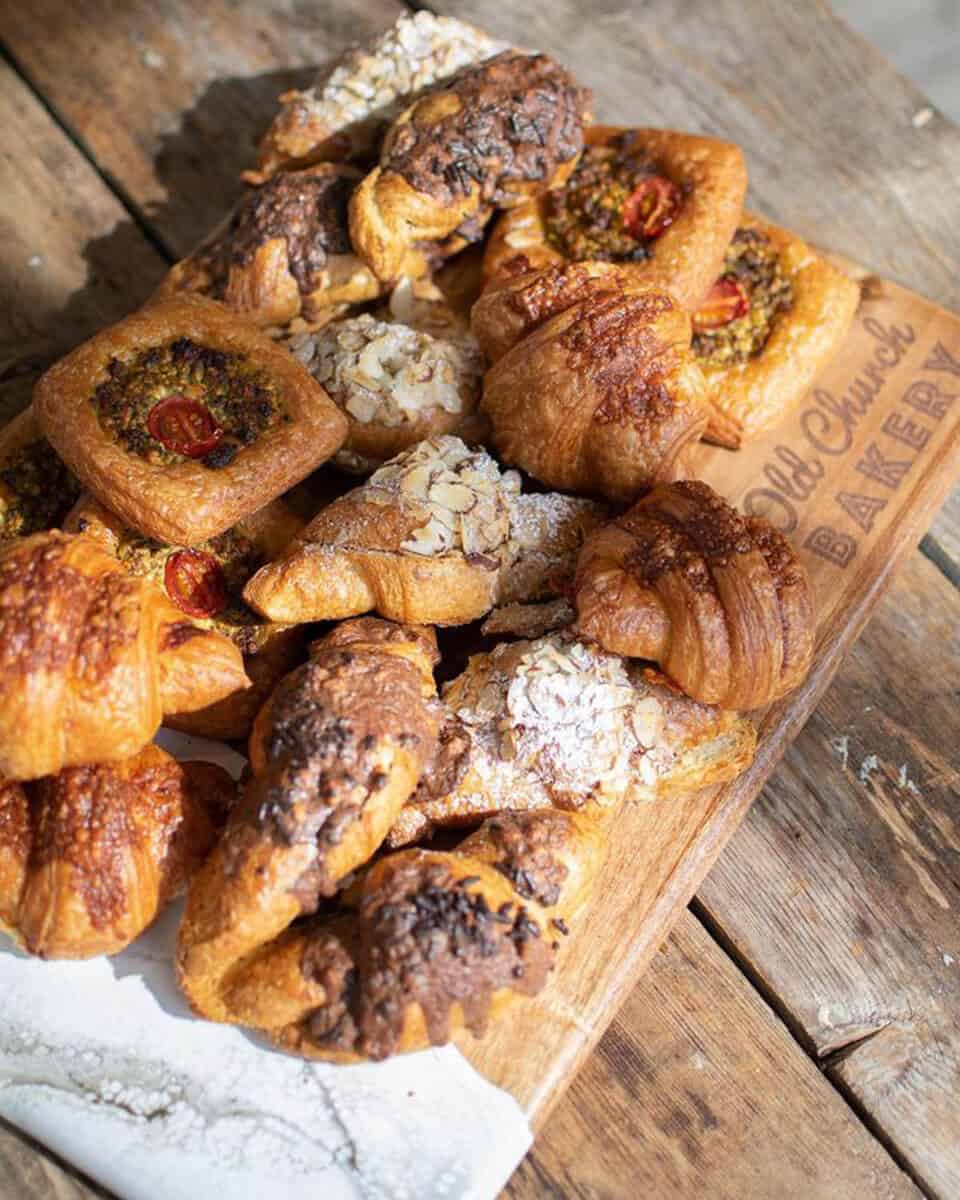 The sourdough bread is out of this world, and they have quite a few variations of it, including onion cheese, pecan raisin, turmeric, and a miche sourdough that features 60 hours of fermentation, buckwheat, rye, and Normandy sea salt. No matter which one you choose, we're sure you'll love it! Also pick up pastries such as a smoked gouda croissant, cream puffs, and pain au chocolat. They also feature local artisans, including Kleefeld Honey, Barletta Beeswax Candles, and Stone City Coffee Roasters.
Di Reggae Grill
Location: 254 Main St
With a beautiful blend of Jamaican and Canadian foods, the menu at Di Reggae Grill is one of the most amazing in Steinbach. Known for serving comfort food, many people cite this as their favourite restaurant in the city, as they always deliver a wonderful meal. They certainly deserve a spot on this list!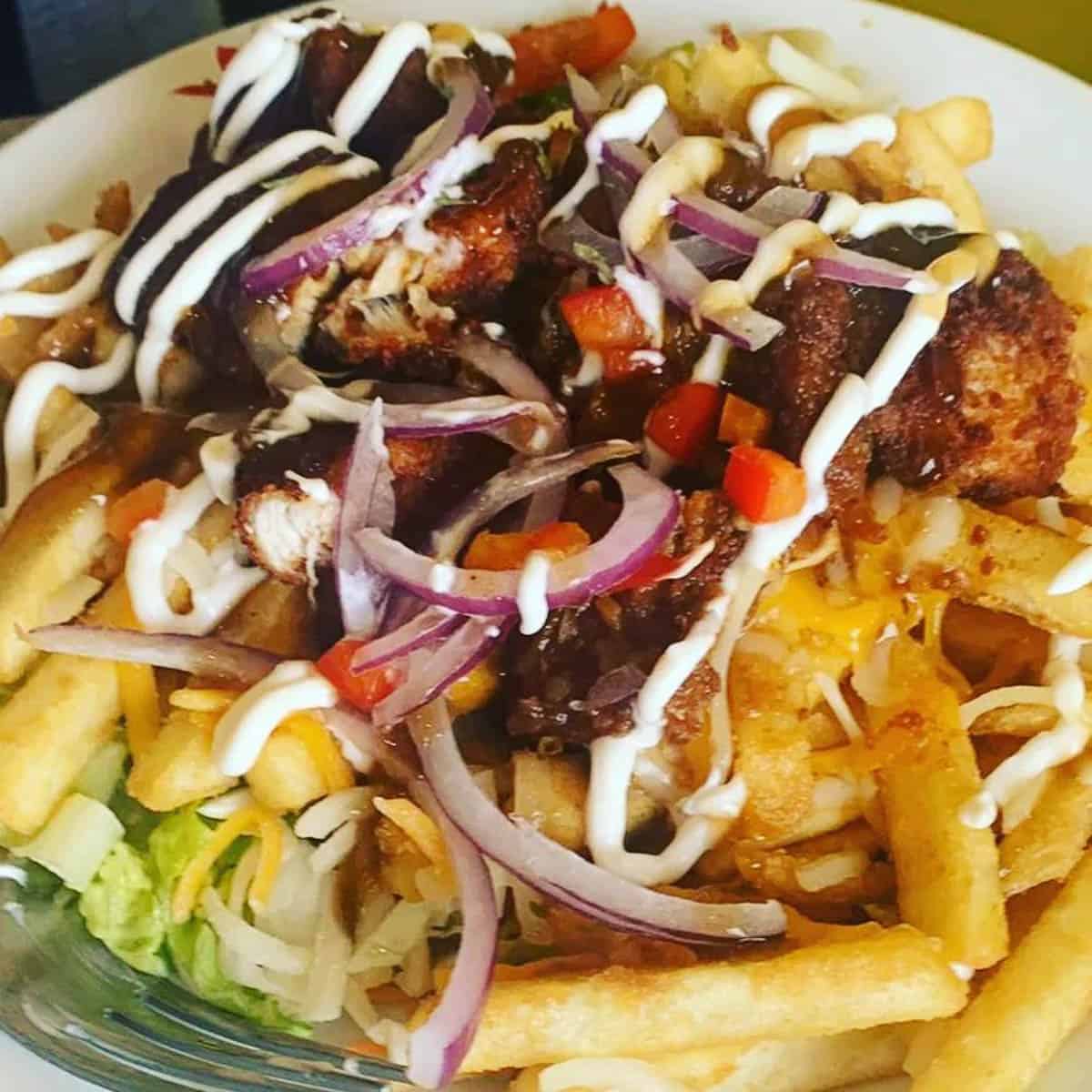 When it comes to their burgers and handhelds, you can choose from chicken fingers, chicken wings, the Yah Mon Burger (with jerk meat patties seasoned with authentic Jamaican spices), and the Big Arnold (a pork burger topped with pineapple, cheese, jerk mayo, and homemade Irie sauce), among others. For a more traditional Jamaican meal, try the jerk chicken, jerk pork, curried lamb or goat, or the unbelievable oxtail dish, which is made to order (so make sure to order in advance before you visit!).
Doener Grill Express
Location: 237 Lumber Ave A
Make your way to Doener Grill Express in the heart of Steinbach for tasty doeners and specialty desserts. Locally owned, the restaurant is perfect for a quick and easy meal, whether that's lunch or dinner. With an inviting atmosphere, friendly staff, and, of course, delicious food, Doener Grill Express is a terrific choice when it comes to places to eat in Steinbach.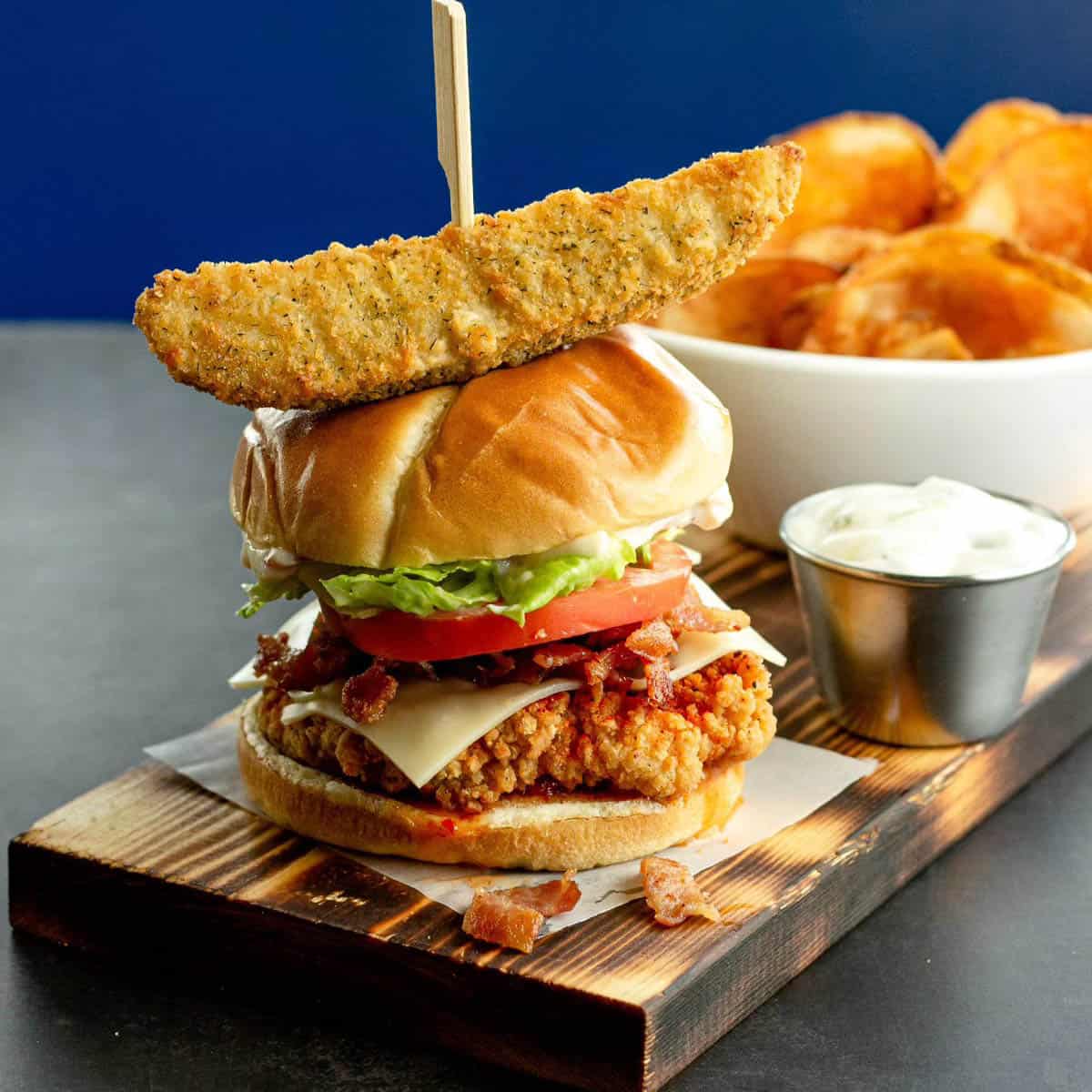 The doeners are fantastic, and you can choose from chicken, pork, gyro, or falafel. There's the original, platter, or the supreme, which is our favourite; it comes with sweet Thai sauce, crispy onions, and cheese. There are also a few German dishes on the menu, including a currywurst plate and a schnitzel sandwich, while the burgers are also wonderful. Looking for something sweet? Try one of their sweet crepes, which come in flavours like Nutella and strawberry, s'more, and peaches and cream.
Livery Barn Restaurant
Location: 231 MB-12
Located within the Mennonite Heritage Village – which we highly recommend as one of the best things to do in Manitoba – the Livery Barn Restaurant is fantastic when you want to try some traditional Mennonite food. It really adds to the entire experience of learning about the history and culture of the Mennonite people when you're at the living museum! Open for larger meals or for faspa (that's a light meal traditionally served mid-afternoon), there's also a children's menu so that the entire family can find something to enjoy.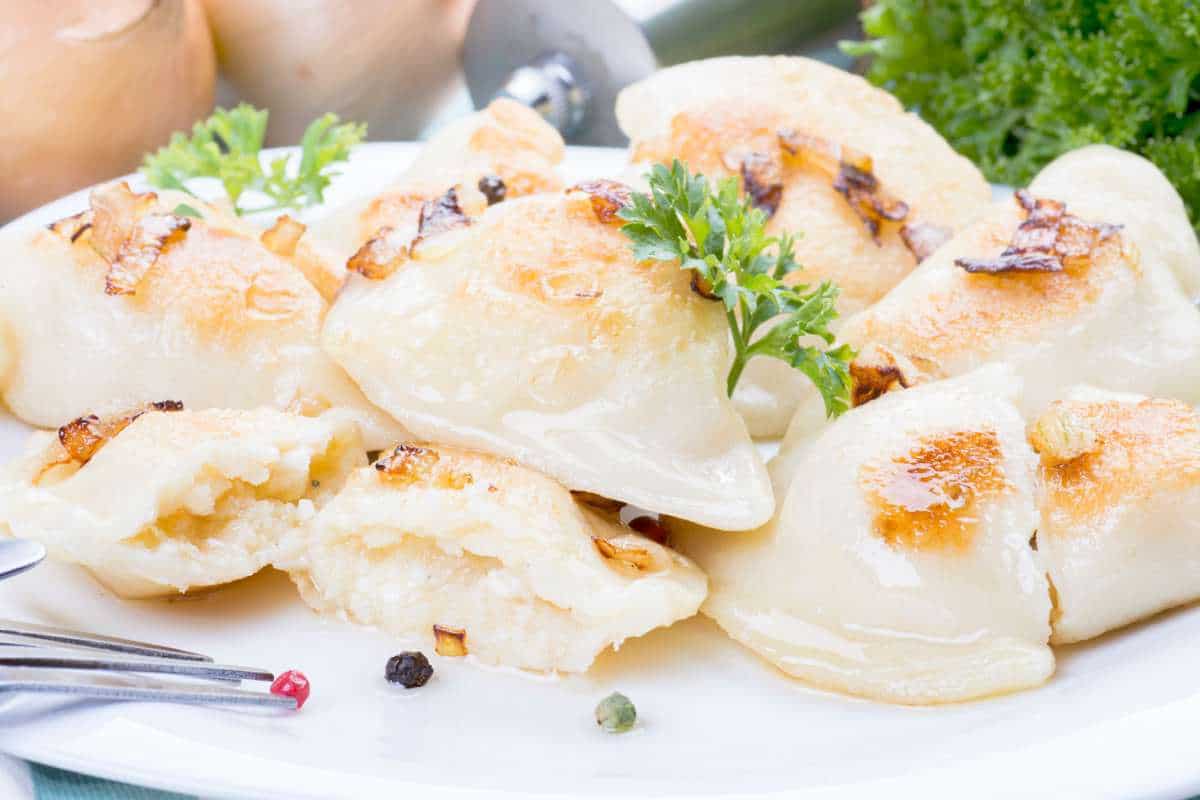 While the menu is fairly small, it is mighty. There is a traditional meal, which includes locally-made Foarma Worscht (sausage) with three Vereniki smothered in Schmauntfatt (cottage cheese pierogis with a cream gravy) with a side serving of coleslaw. Served with a bowl of Komst Borscht, a slice of stone ground whole wheat bread, and plautz (a dessert). There's also the Vereniki Lover's Platter as well as a Bestje Dit enn Daut (sampler platter) and a few other dishes; everything is deliciously homemade, so don't be surprised if you fall in love with Mennonite food after a meal here.
Bigg Smoak BBQ Smokehouse
Location: 375 A N Front Dr
Serving some of the best barbecue in all of Manitoba, Bigg Smoak BBQ features true Southern barbecue. With a brisket that's "out of this world", their menu has been crafted by award-winning pitmaster Robert Turner. Focusing on meals that have been cooked low and slow, it's the kind of place that people travel to from miles away. We also love seeing a few of the locally-brewed beers on offer, including Trans Canada Brewing (one of our top breweries in Winnipeg).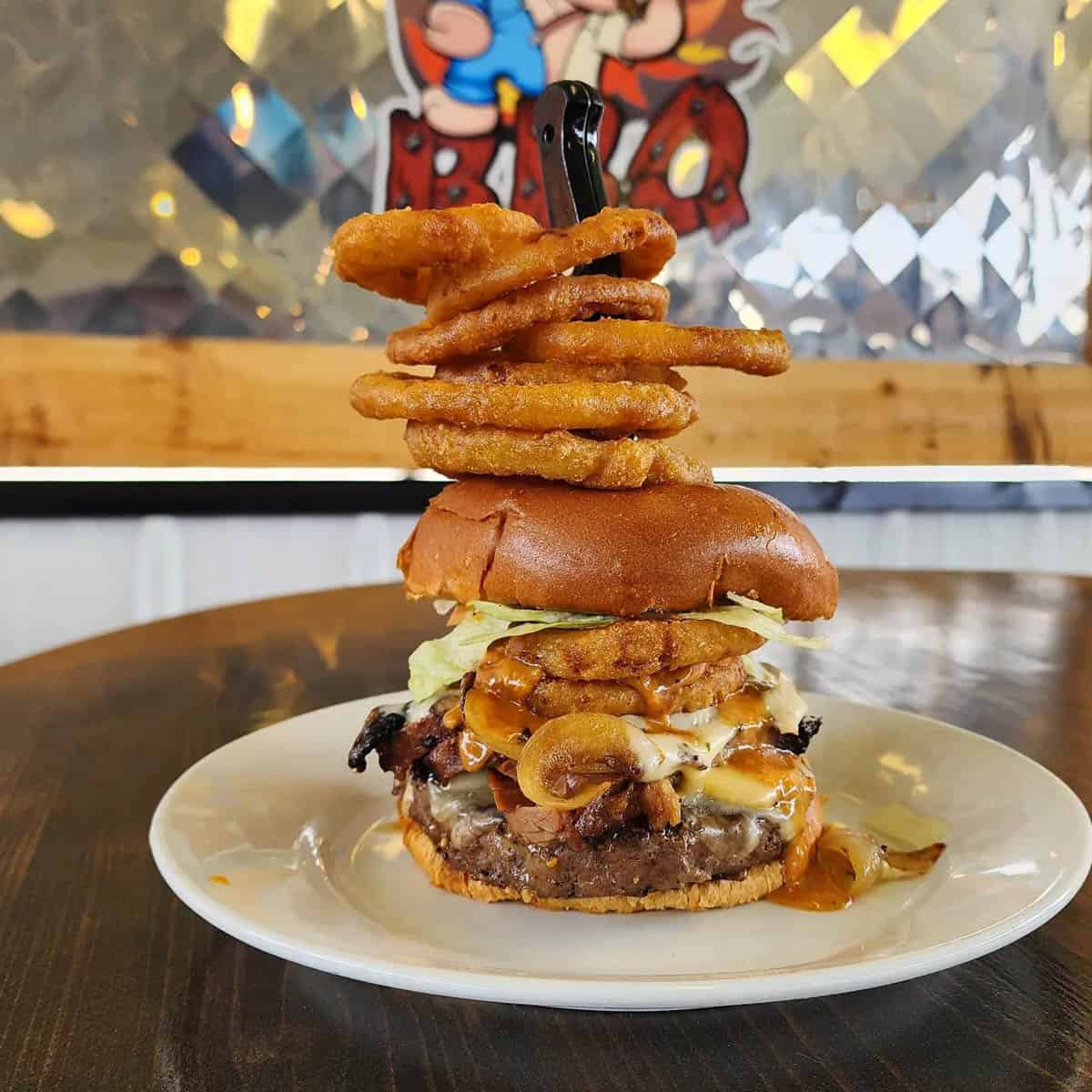 On the menu at Bigg Smoak, you'll find lots of appetizers (the onion tangles and Texas tots are our favourites), salads, soups, pizza, sandwiches, burgers, wings, steaks, and desserts. And even though everything on the menu is excellent, the barbecue is definitely the star of the show! Choose from various meats and sides to create your perfect platter, including meats such as beef brisket, pulled pork, St. Louis ribs, smoked chicken, and Texas beef links, with sides such as beans, mac and cheese, fries, coleslaw, mashed potatoes, and more. You can't go wrong!