Disclaimer: This page may contain affiliate links. Please review our full Terms and Conditions for more information and our Privacy Policy. Note that any pricing, operating hours, or other such information provided below may have changed since initial publication.
Compiled by the Road Trip Manitoba team
Last updated on January 10, 2023
It's a phenomenon and Manitoba attraction that you have to see to believe… and we definitely recommend leaving your fear of snakes behind for this one! The Narcisse Snake Dens are an amazing display of nature at its wildest and weirdest, and seeing them is easily one of the most unique and best things to do in Manitoba. Every spring, tens of thousands of red-sided garter snakes emerge from their winter dens in order to mate, creating quite the spectacle; in fact, it's the largest known concentration of red-sided garter snakes in the world, and it's right here in Manitoba.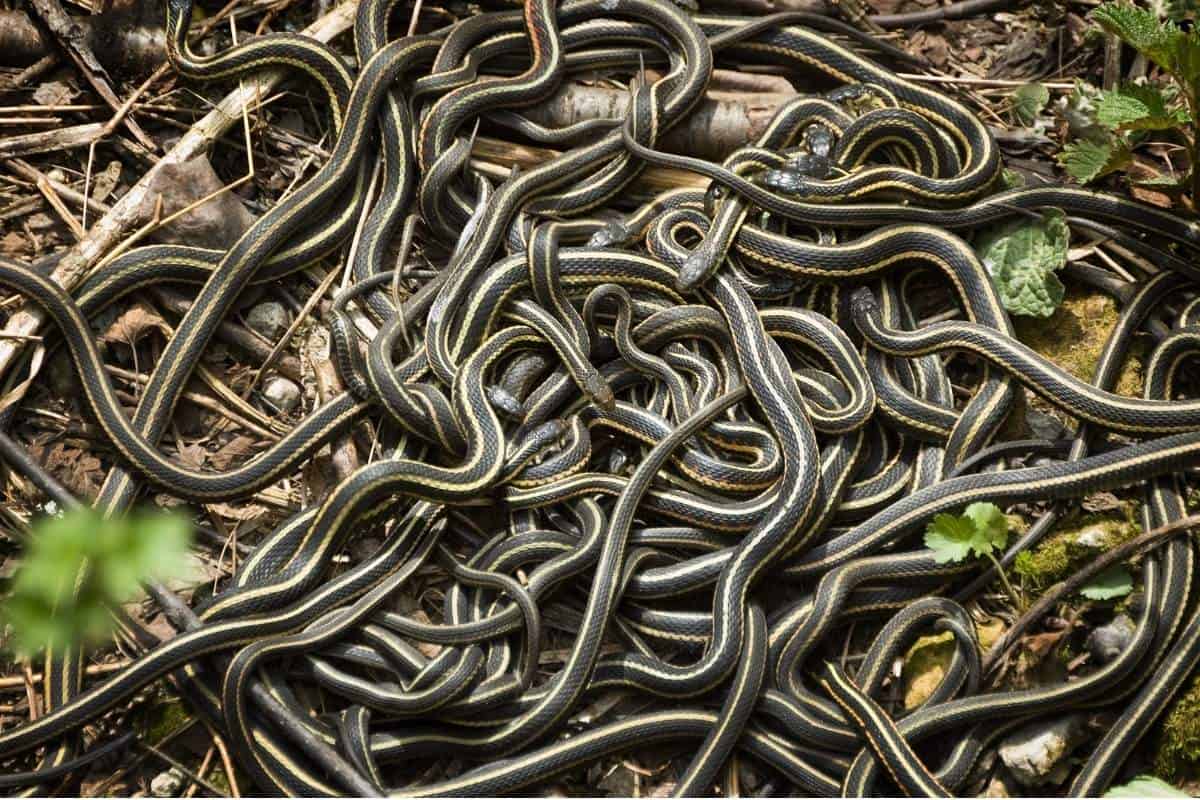 Indiana Jones' worst nightmare, thousands of snakes can be seen wriggling, slithering, and writhing together in huge mating balls, sometimes making it impossible to see where one snake ends and another begins. Interested in seeing this unbelievable (albeit slightly bizarre) sight for yourself? We've put together a guide on everything you need to know about how to see the Narcisse Snake Dens.
Land Acknowledgements
Narcisse is located on Treaty No. 1, the original lands and waters of Anishinaabe, Ininiwak, Anishininiwak, Dakota, and Dene peoples, and on the homeland of the Métis Nation.
Everything You Need to Know
What are the Narcisse Snake Dens?
Before you find out where they are and when you should go, you might be asking: what exactly are the Narcisse snake dens, and why should I go see them? As mentioned, the dens contain the largest concentration of red-sided garter snakes in the world, and the dens are connected by three kilometres of a self-guided interpretive trail that you can follow. While the snakes remain cozy in their dens for the cold winter, come spring they emerge for their annual mating ritual. The male snakes usually come out of the dens first, patiently awaiting the larger females to come to the surface.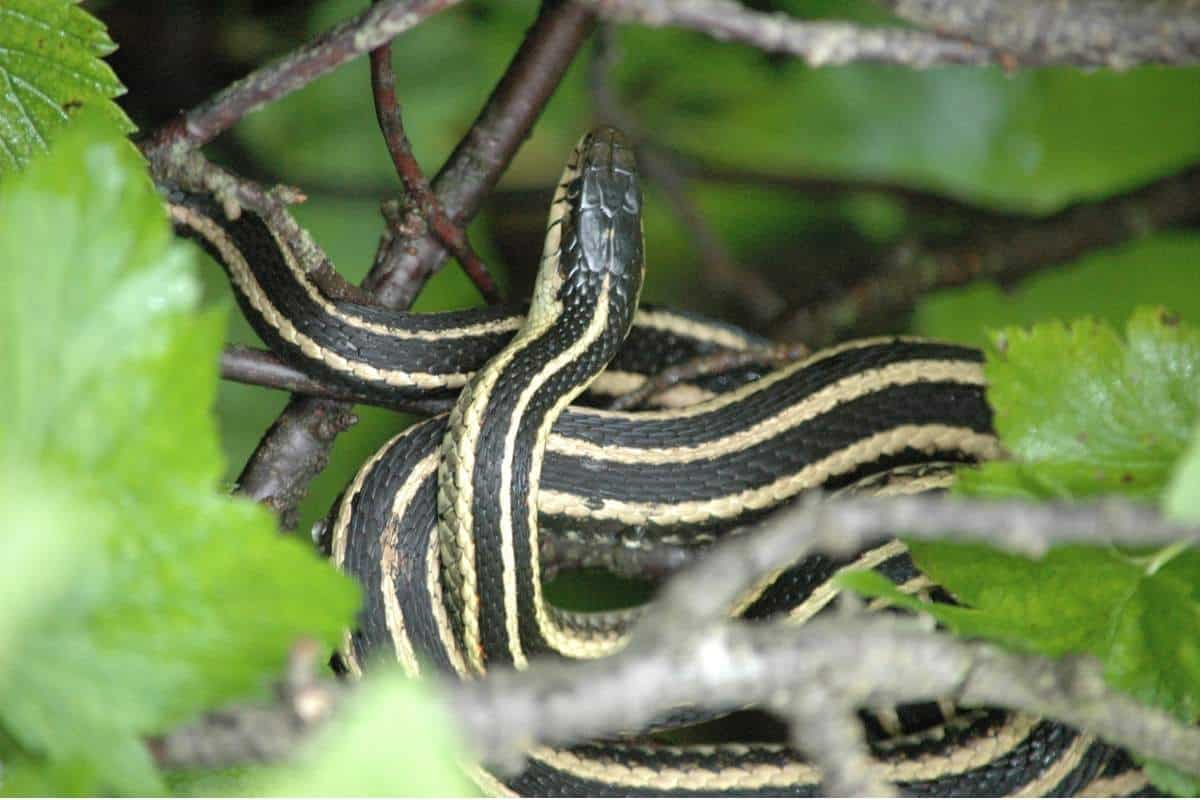 When this happens, tens of thousands of garter snakes form multiple mating balls, essentially a huge mass of writhing snakes. One female snake can be enveloped by up to one hundred male snakes in a mating ball, and it truly is a sight you need to see to believe. Trust us… this is the kind of thing you won't see anywhere else!
After their mating season, the snakes disperse into the nearby marshland for the summer season before returning to their dens in September.
Where are they?
Narcisse is a small community found on Provincial Trunk Highway 17 in Manitoba's Interlake region; the dens themselves are found approximately six kilometres north of Narcisse. You can't miss it… just keep your eyes out for the large Narcisse Snake Dens sign! Found about 100 kilometres north of downtown Winnipeg or 50 kilometres west of Gimli, it's the perfect spot for a day trip.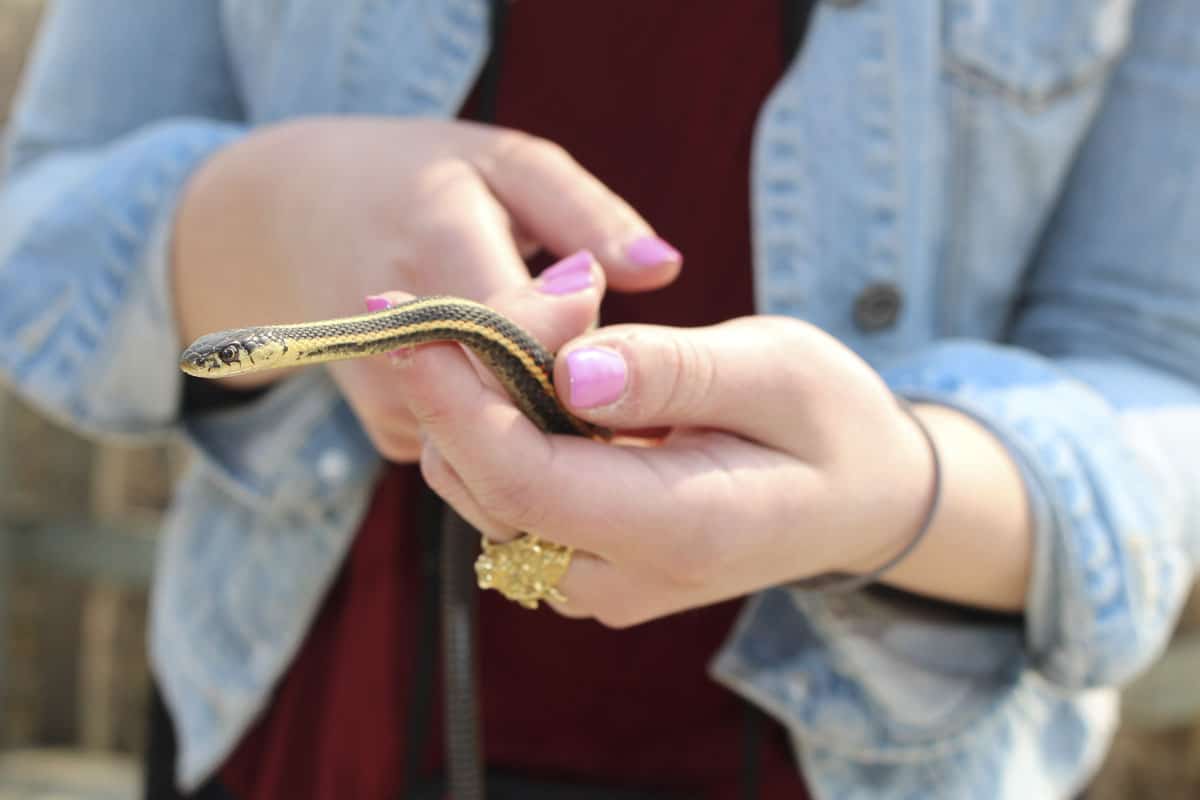 When is the best time to visit the Narcisse Snake Dens?
There is only a short time period when you can visit the Narcisse Snake Dens at their most active. Once the Narcisse snakes emerge from their winter dens, there's a small window of time to see them mate. The length and temperature of the winter will determine when exactly the snakes come out of their dens, but there's an online resource where you can check their status.
It's safe to say they usually make their appearance by mid-May, but they can sometimes emerge in late April or in late May, depending on the weather conditions. The mating ritual lasts anywhere from one to three weeks, so it's we definitely recommend checking their activity online before visiting so you don't miss the experience.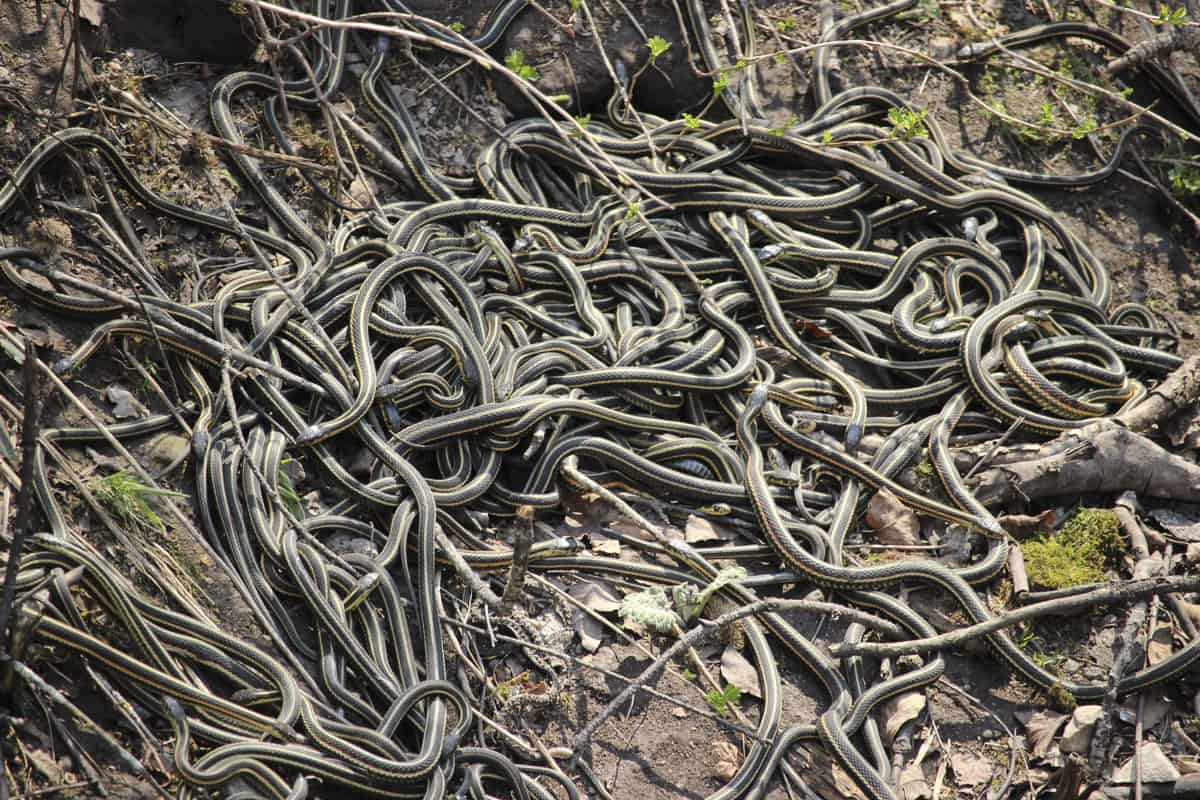 There's also a brief period of time from mid to late September when the snakes return to their dens to prepare for the winter months, although you won't witness the mating season. The spring emergence is definitely the time to see the Narcisse snakes.
That being said, the site is open all year, although you won't see the snakes in any of the other months.
What time of day is best to see the Narcisse snakes?
The snakes don't usually become active until mid-morning, so it's best to plan your snake viewing for mid-morning until mid-afternoon. The weather also makes a huge difference in how active the snakes are; warm, sunny days are best in order to see the snakes in all their glory. On cold and/or cloudy days, the snakes won't be very active.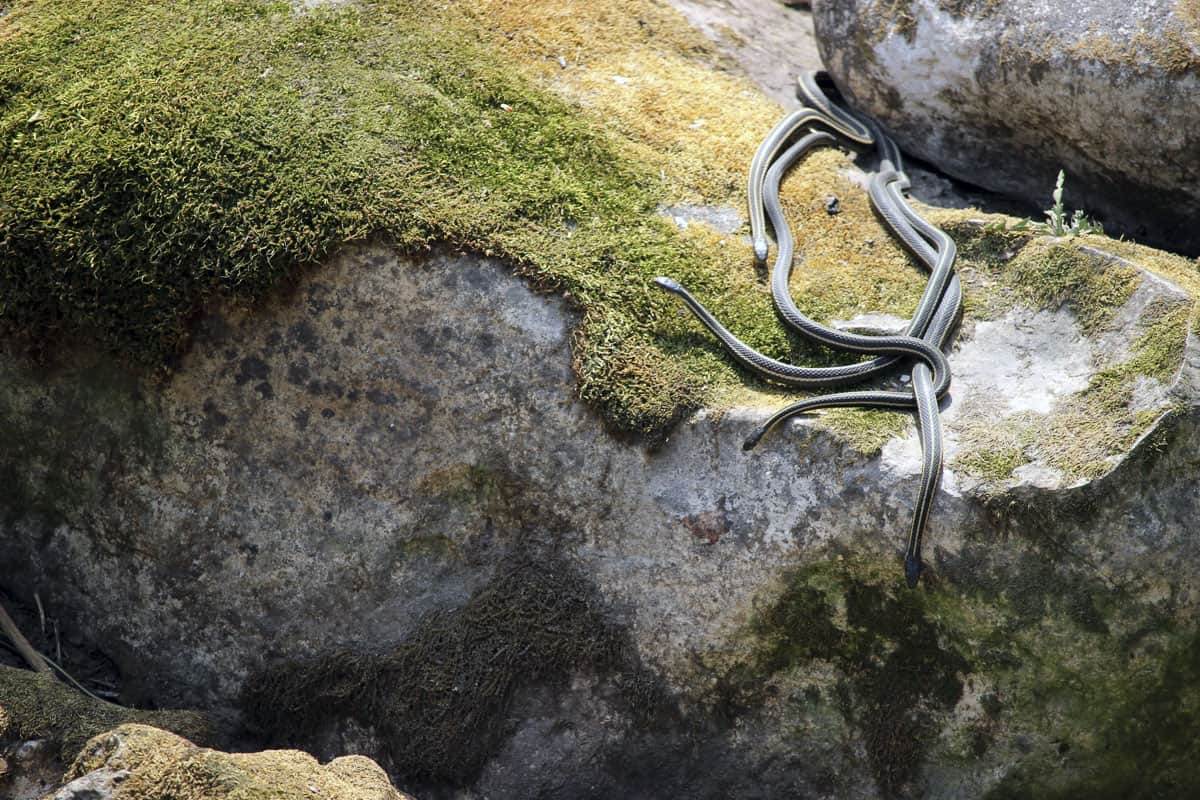 Can you pick up the snakes?
Even though garter snakes are completely harmless, we recommend that you do not touch the snakes and view them at a safe distance from the viewing platforms. You are technically allowed to handle the snakes at the Narcisse dens, but we at Road Trip Manitoba believe in a "look, don't touch" mentality when it comes to wildlife.
If you truly want to touch one of the snakes, try to find a volunteer at the dens to show you the proper way to handle them in order to minimize any stress on the snake.
How much does it cost?
Nothing! Visiting the Narcisse snake dens is absolutely free, as is parking at the site.
Where do you park to see the Narcisse Snake Dens?
There is a free parking lot onsite, and it is only a short walk (300 metres) to the beginning of the dens themselves. Note that sometimes the trails are muddy, so wear appropriate shoes.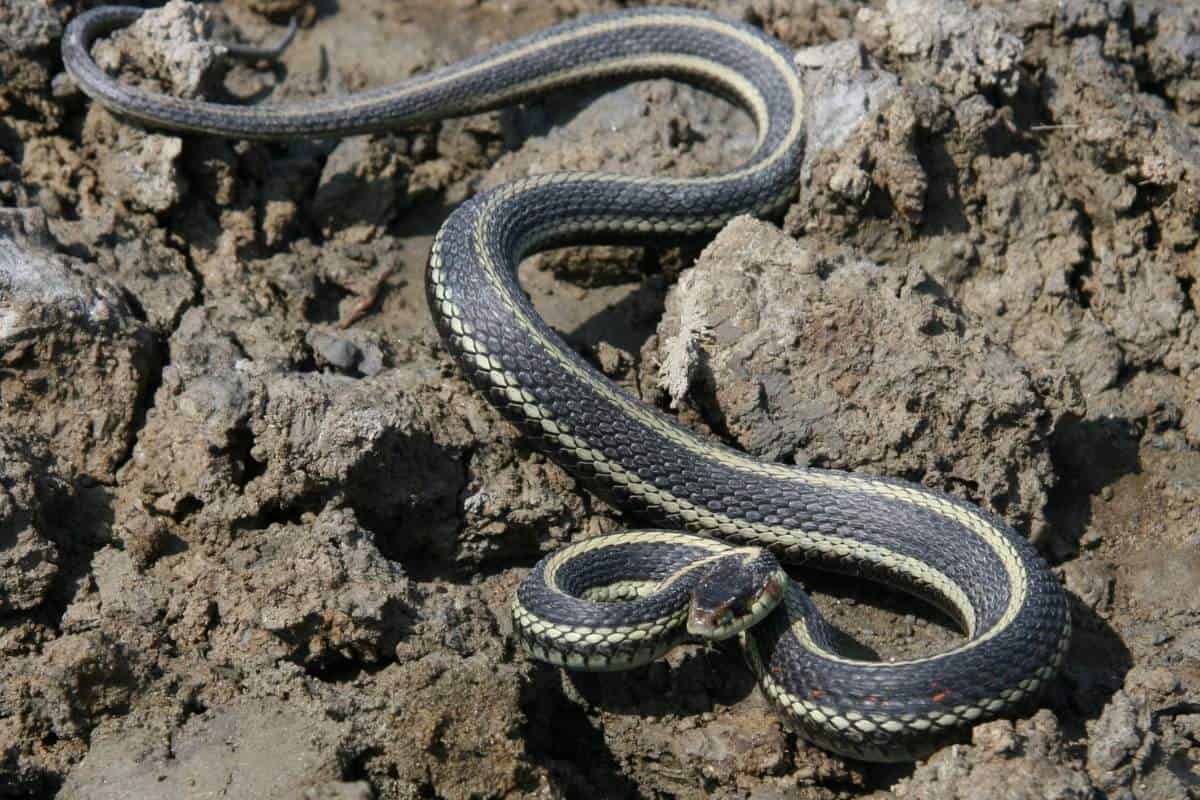 What amenities are onsite?
The site itself is very basic. There are no concession stands, so make sure to bring your own drinking water and food. While there are outhouses onsite, they are very primitive; you may want to bring your own toilet paper just in case. We also recommend bringing sunscreen as the trails can get very sunny during the day.
Are the Narcisse Snake Dens wheelchair and stroller accessible?
Yes, the dens are wheelchair accessible and stroller friendly. The trails themselves are made of limestone bedrock gravel, and are very flat. Please note that bicycles are not allowed on the trails.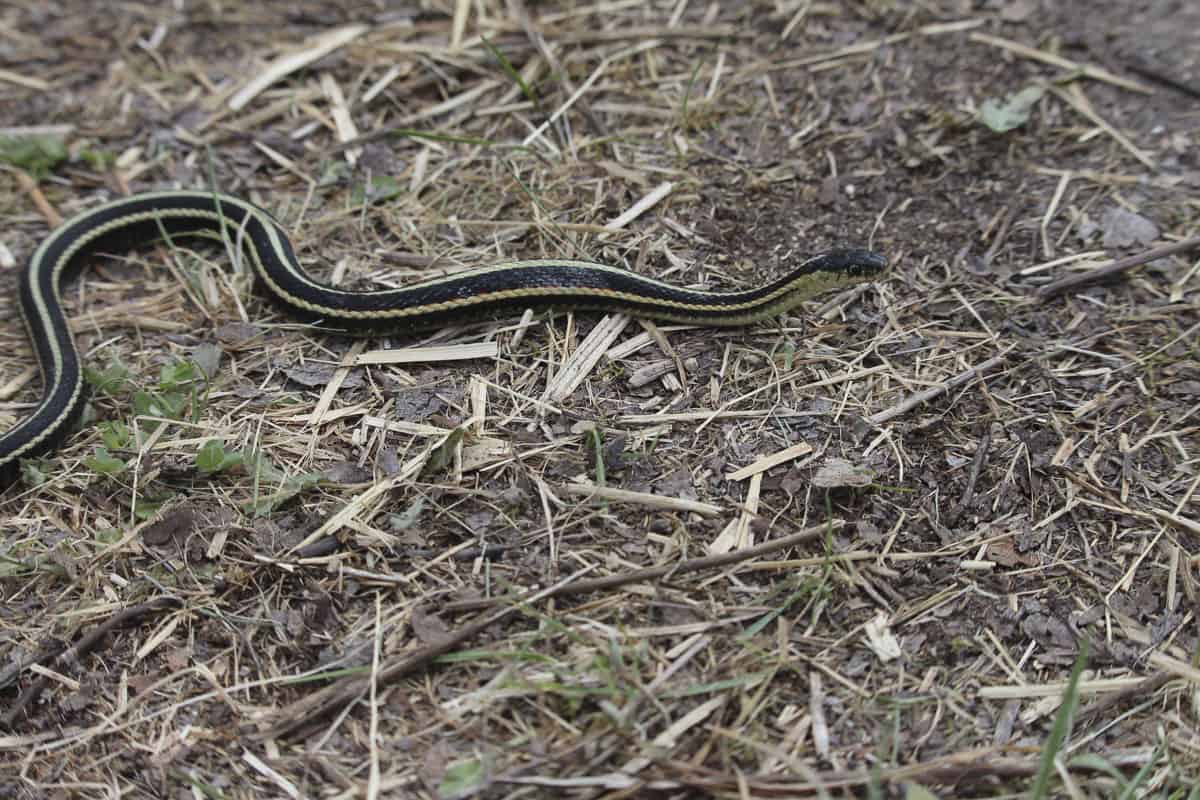 Are the Narcisse Snake Dens suitable for children?
As mentioned, the trails are good for strollers. While the area is flat, younger children may still find the trails tiring, so consider bringing a stroller or visiting when your little ones are a bit older. And of course, make sure your children aren't scared of snakes… with so many snakes, it can be overwhelming for skittish kids!
Can I bring my dog to see the snakes?
Yes, but please keep them on a leash at all times!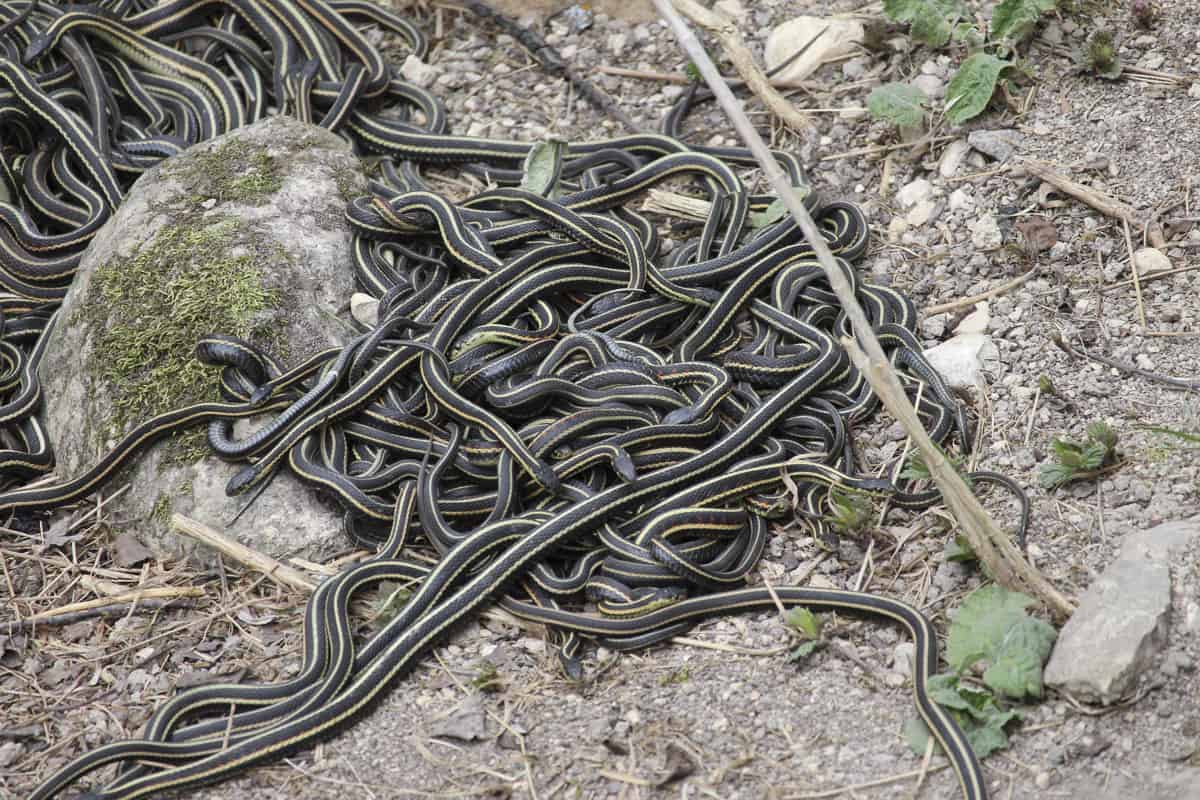 What else is there to do at the Narcisse dens?
There is some good birdwatching near the dens; in fact, don't be surprised if you see a few dead snakes, as birds target them for their liver. There are also some beautiful flower meadows nearby, as well as the giant garter snake statue in Inwood (27 kilometres south of the dens). If you need a pit-stop, nearby communities such as Inwood and Teulon have gas stations and restaurants.
Before you start your road trip to see the snake dens, don't forget to download our FREE Road Trip Manitoba bingo cards so you can tick off unmissable sights and attractions along the way!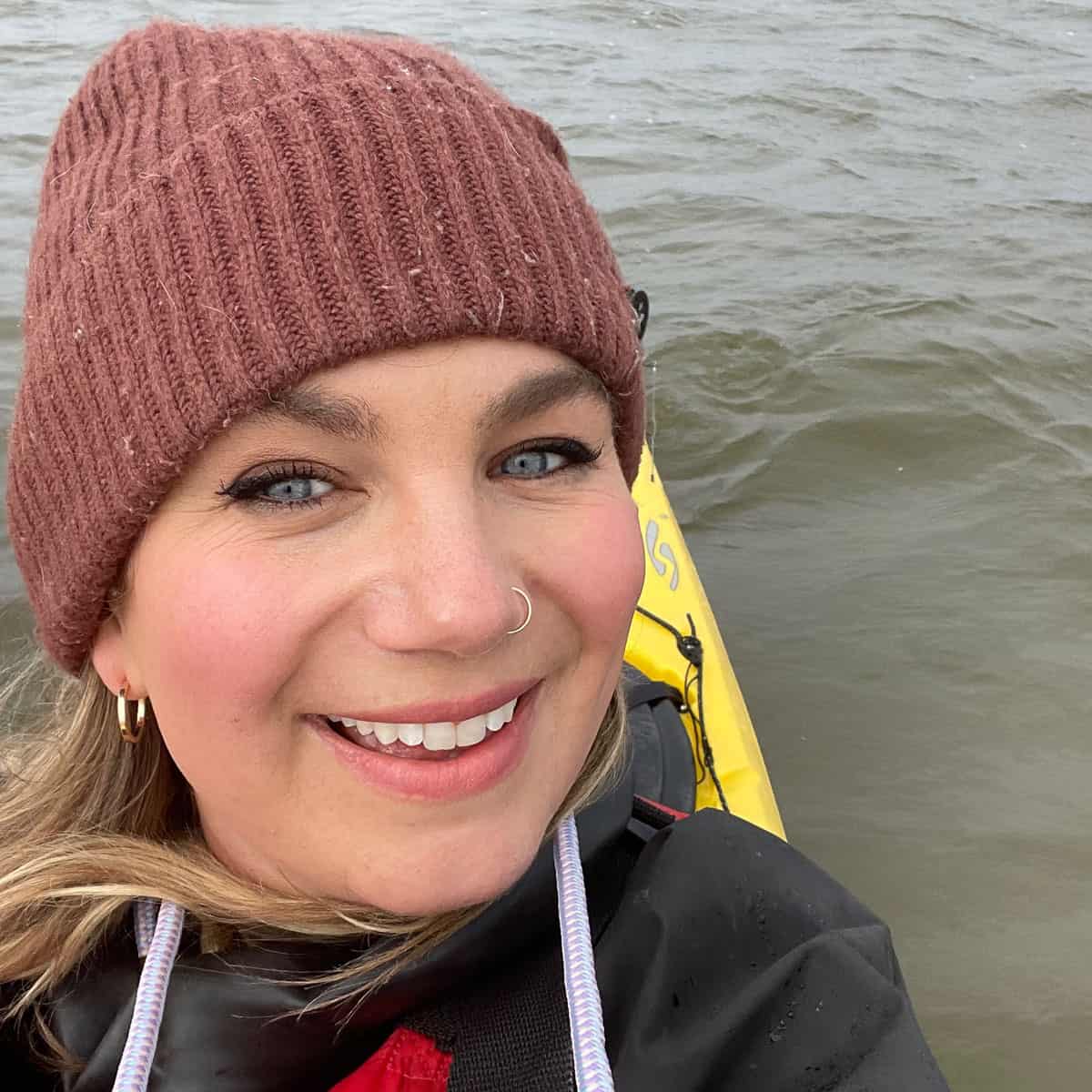 Brenna Holeman (she/her) has adventured to over 100 countries but is incredibly proud to call Winnipeg home. Brenna spent 16 years travelling solo around the world, living in Copenhagen, Edinburgh, Osaka, Antigua, and London, England. As well as being an editor and writer for Expedia UK for over seven years, she runs This Battered Suitcase, one of the most trusted and respected travel blogs in the world.