Disclaimer: This page may contain affiliate links. Please review our full Terms and Conditions for more information and our Privacy Policy. Note that any pricing, operating hours, or other such information provided below may have changed since initial publication.
Compiled by the Road Trip Manitoba team
Last updated on April 28, 2023
As next-door neighbours, travelling between Ontario and Manitoba is both convenient and easy. Whether you're travelling across Canada, going between the two cities for work, or simply wanting to travel from Thunder Bay to Winnipeg for a holiday, we've outlined everything you'll need to know about the route. Thankfully, there are many transportation options to get from Thunder Bay to Winnipeg, Manitoba's capital and largest city.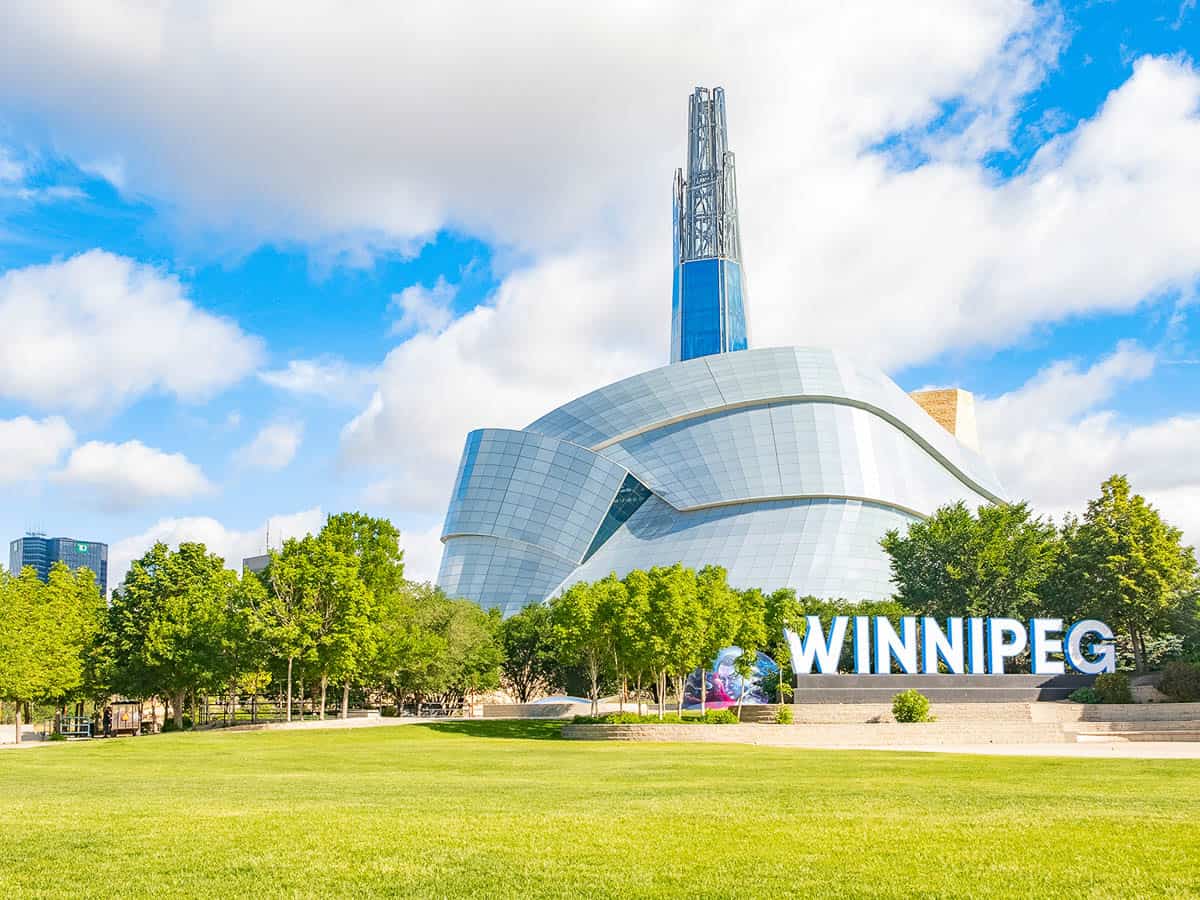 We've listed all possible routes and options for you to travel between Thunder Bay and Winnipeg below. Whether by bus, airplane, your own car, or otherwise, read on for the complete route guide between the two cities. We've also included a few fun things to do along the way, as well as some quick tips for your arrival in Winnipeg! Keep in mind our entire site is dedicated to the province of Manitoba, so if Winnipeg is your final stop or if you're travelling onward throughout the province, we have plenty of articles for you to help plan your perfect trip.
Land Acknowledgments
Manitoba is made up of Treaty 1, 2, 3, 4, and 5 Territory, as well as communities that are signatories to Treaty 6 and Treaty 10. Manitoba is home to the original lands of the Anishinaabe, Anish-Ininiwak, Dakota, Dene, Ininiwak, and Nehethowuk peoples, as well as the homeland of the Métis peoples.
About the Route
There are quite a few ways to get from Thunder Bay to Winnipeg. Winnipeg is approximately 700 kilometres west of Thunder Bay and takes an average of eight hours of driving in optimal conditions. Taking a bus or flying (direct or connecting flights) are also options.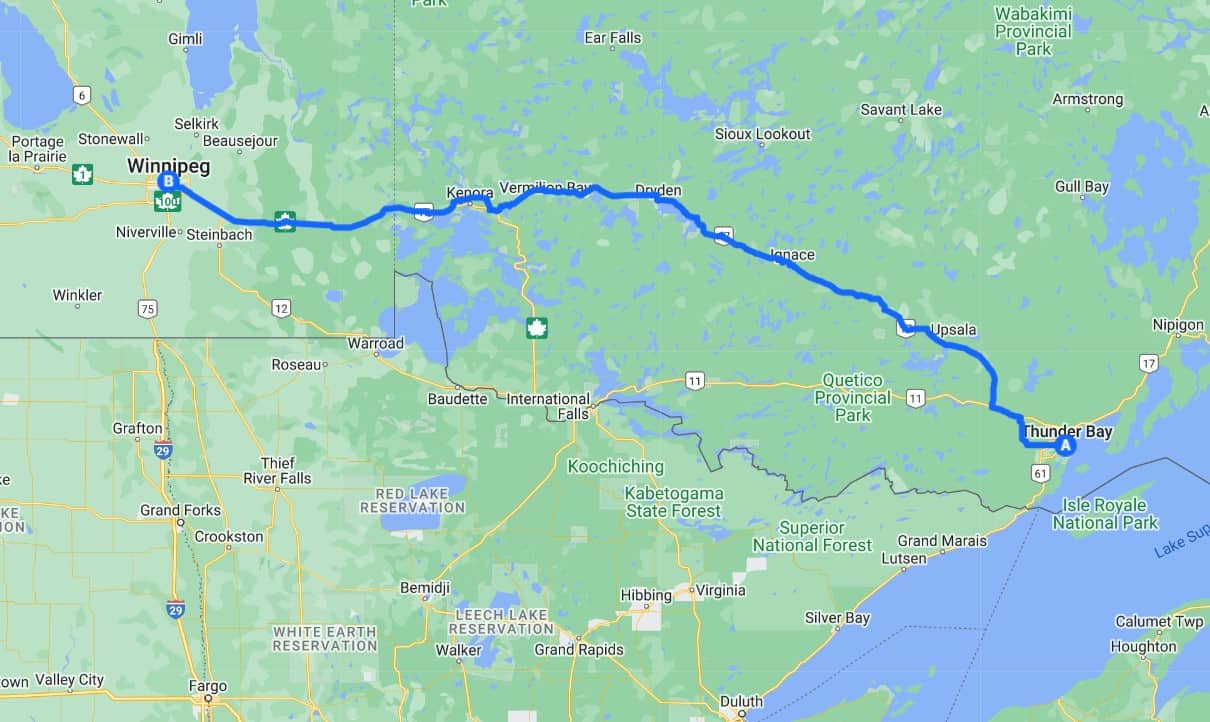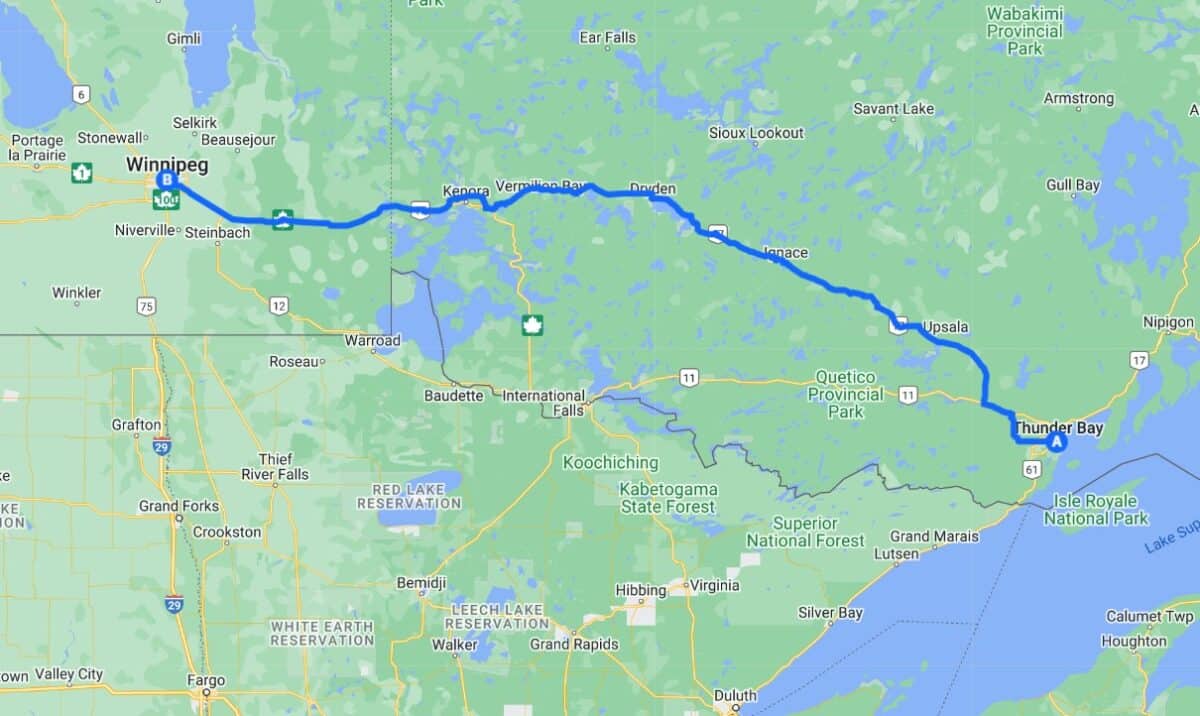 Driving this route, you'll be travelling between the Canadian provinces of Ontario and Manitoba. Thunder Bay is found on Lake Superior and is the most populous municipality in Northwestern Ontario. It's a very straightforward route from Thunder Bay to Winnipeg, which is Manitoba's largest city and capital. Winnipeg has plenty to do, no matter the season, and whether you're in Winnipeg for work or an adventurous holiday, it's well worth a visit. There's also lots to do along the way from Thunder Bay to Winnipeg… we've listed a few below!
Ways to Get There
Thunder Bay to Winnipeg by car
We recommend driving from Thunder Bay to Winnipeg by taking the ON-17 W highway and the Trans Canada Highway. This route is approximately 700 kilometres and will take about eight hours of driving in optimal conditions.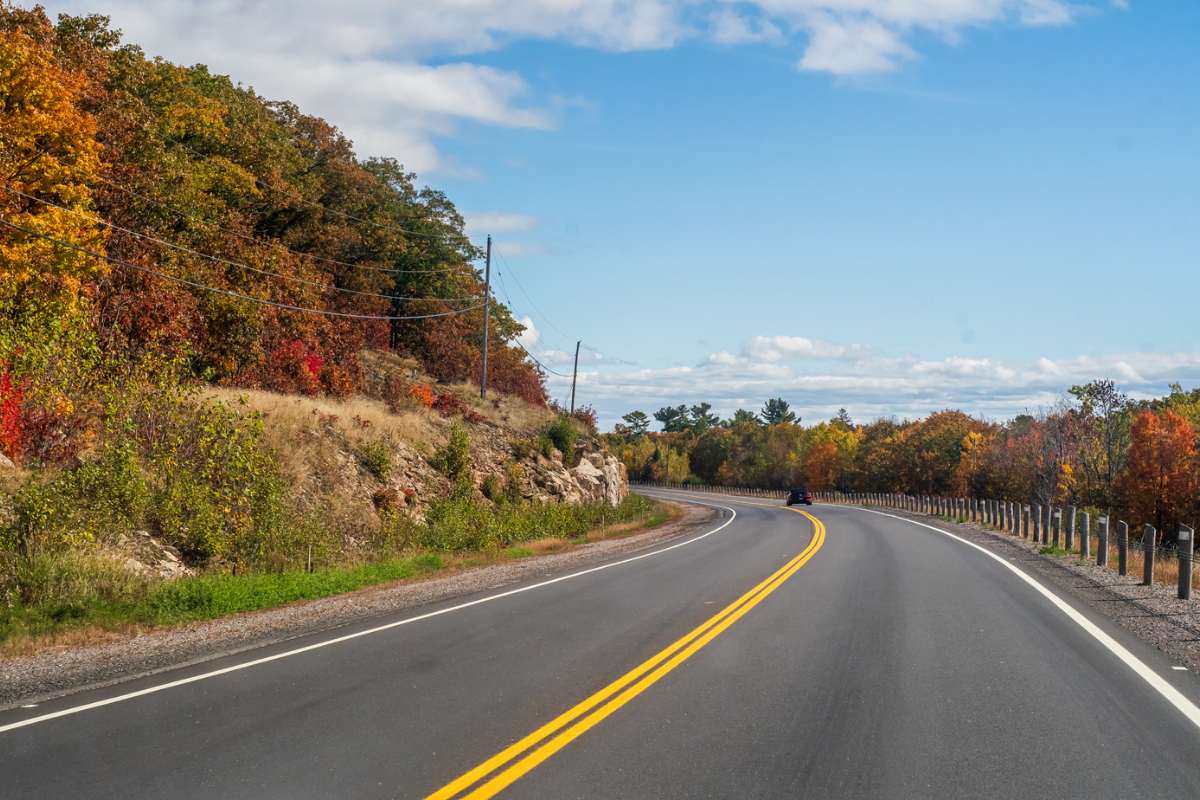 There is another route between the two cities that includes the Trans Canada Highway, the ON-11 W, and the MOM's Way (MOM's Way is the name for a series of highways in Ontario, Manitoba, and Minnesota). However, we don't recommend this route, as it means you pass through the American state of Minnesota; this would mean first crossing the border into the US, and then having to cross the border back into Canada. While this route is also a distance of 700 kilometres, you'll potentially spend a lot of time crossing two international borders, adding time to your journey. We believe it's much easier to remain in Canada and not have to cross any international borders on your trip.
If you want to rent a car in Thunder Bay or Winnipeg, a few companies offer car hires, including Enterprise and a few others. There are multiple locations around the cities for convenience (including the Thunder Bay International Airport and the Winnipeg James Armstrong Richardson International Airport).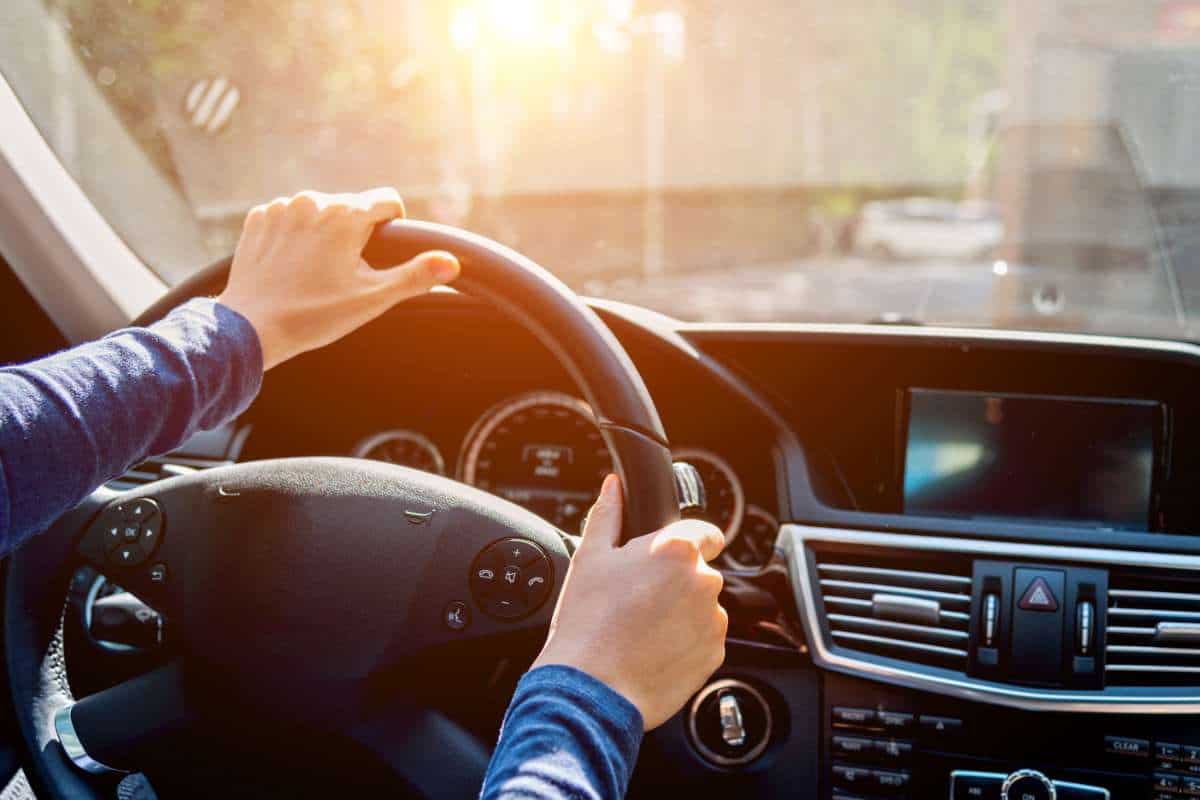 Driving in winter in Canada can be challenging, especially if you're not used to driving in snow or on icy roads. Make sure the car you're driving has the proper tires for the weather conditions (snow tires or all-weather tires) and always check the weather conditions before you head out on your trip. In summer, be aware that road construction may slow your journey down.
It's an obvious but necessary statement: you'll need a valid driver's license to drive in Canada. If you don't have a Canadian driver's license, you'll need to check if an International Driver's Permit is required. American driver's licenses are usually accepted in Canada, but you should always double-check if any other documentation is needed to drive in Ontario or Manitoba if your license is from outside Canada.
If you have any concerns about driving in either province, you can always check out the Official Ministry of Transportation Driver's Handbook of Ontario or Manitoba's road laws and driving regulations.
Bus from Thunder Bay to Winnipeg
Thankfully, there are daily buses between Thunder Bay and Winnipeg. You can book a bus from Thunder Bay to Winnipeg using Ontario Northland; the bus leaves from Lakehead University, Landmark Hotel, or Regional Health Sciences Centre in Thunder Bay and arrives at Sherbrook Street or Southdale Mall in Winnipeg. You can buy a one-way or round-trip ticket, and the trip from Thunder Bay to Winnipeg is generally during the day.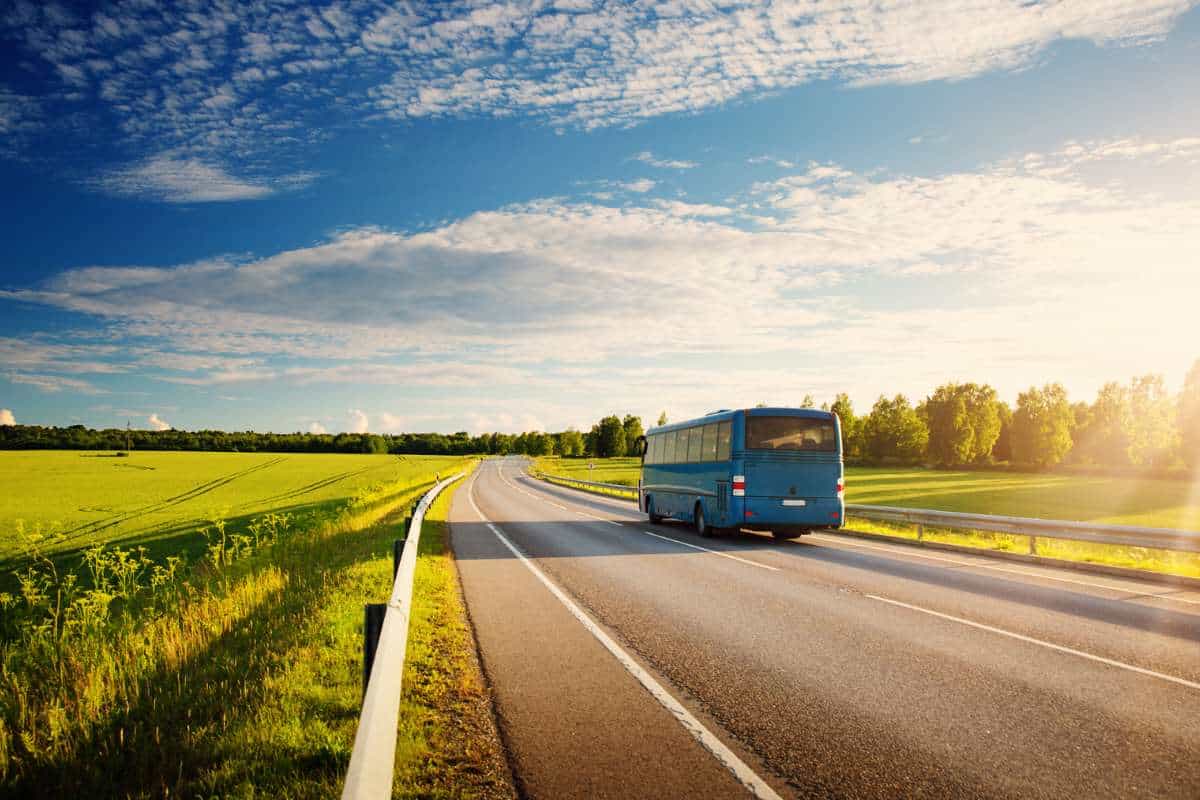 Thunder Bay to Winnipeg by Train
Unfortunately, there are currently no train routes between Thunder Bay and Winnipeg. The closest passenger train stations to Thunder Bay can be found in Sioux Lookout, Armstrong, or White River, all approximately four hours from Thunder Bay.
Flights from Thunder Bay
There are a few airlines that you can take if you want to fly from Thunder Bay to Winnipeg. Air Canada and Bearskin Airlines have options but only offer connecting flights between the two cities. Flights depart from the Thunder Bay International Airport (YQT) and arrive at the Winnipeg James Armstrong Richardson International Airport (YWG).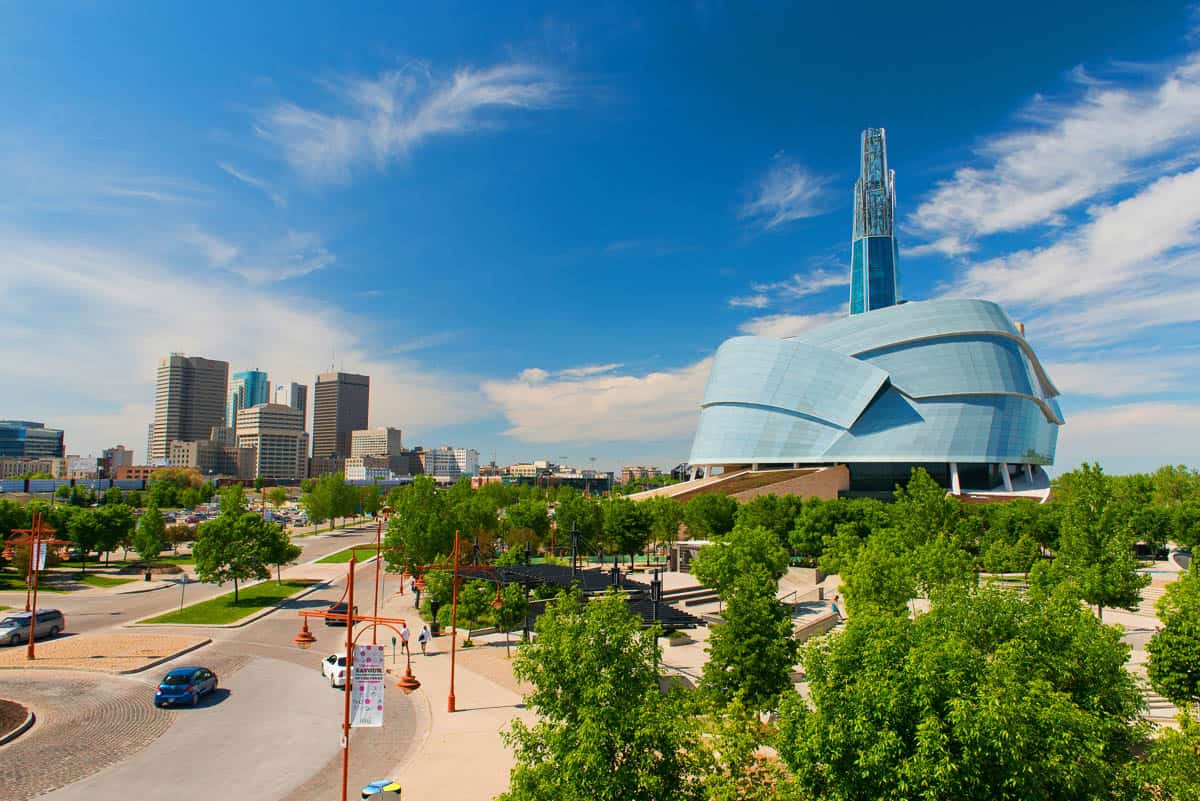 Thankfully, WestJet offers direct flights from Thunder Bay to Winnipeg. There are currently two flights from Thunder Bay to Winnipeg every day, one in the morning and one in the afternoon (except Sunday, when there is only an afternoon flight). Of course, that is subject to change, but we do love the ease and convenience of the direct flight!
Thunder Bay to Winnipeg by Other Options
Feeling adventurous? Cycling from Thunder Bay to Winnipeg is possible, although we'd only recommend this to avid cyclists! Plan on multiple stops along the way, including a few overnights.
Fun Things To Do Along the Way
If you're driving from Thunder Bay to Winnipeg and you're not in a huge rush, there are many spots to explore along the way. After all, you have more than 700 kilometres of Ontario and Manitoba to drive across! Here are a few of our favourites, although this may mean straying from the Trans-Canada Highway and adding some mileage to your journey.
Kakabeka Falls Provincial Park is just outside Thunder Bay, but it's a fantastic start to your road trip if you'd like to check out the second-highest waterfall in Ontario.
Sandbar Lake Provincial Park in Ignace, ON, is a beautiful little spot to visit; in summer, make sure to bring your bathing suit and take a dip in the lake!
Dryden, ON, is a good halfway point between Thunder Bay and Winnipeg, so it's a perfect place to stop for lunch. You can also walk across the Wabigoon River Suspension Bridge when you're there!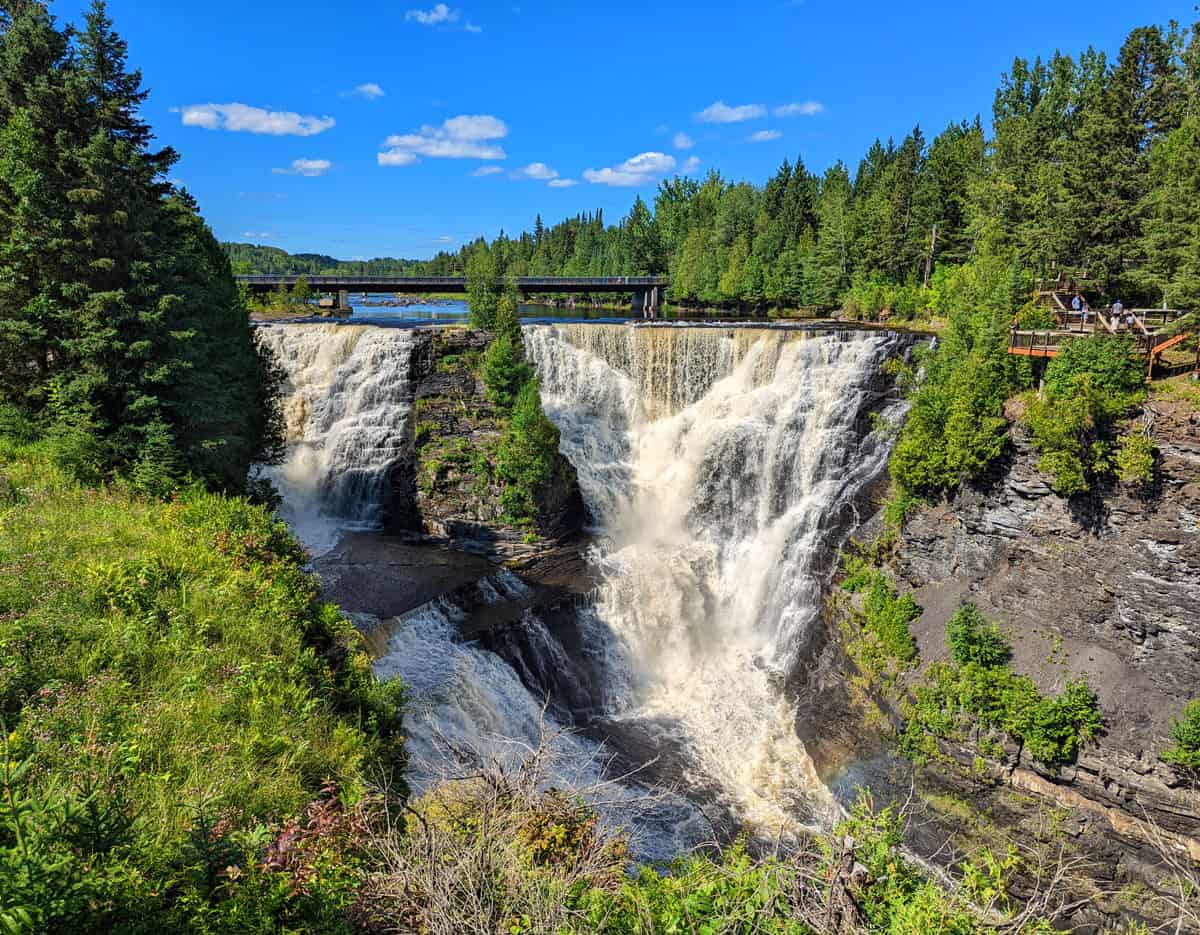 Kenora, ON, is an incredibly popular city near the Manitoba border, especially with Manitobans who have cabins in the area. Rushing River Provincial Park is stunning and is especially great for canoeing.
Whiteshell Provincial Park is one of our favourite provincial parks in Manitoba, although we recommend spending at least a few days to fully see all of what it has to offer. If anything, stop for a picnic or a few photos; highlights include the Bannock Point Petroforms, Falcon Lake, West Hawk Lake, Brereton Lake, and Rainbow Falls. There are also some of the best Manitoba hiking trails in Whiteshell Provincial Park.
You can't approach Winnipeg from the east without stopping at the Centre of Canada Park, MB! Stand on the exact longitudinal centre of Canada for a fun photo op.
Looking for more? We have an entire section dedicated to Eastern Manitoba on our list of the best things to do in Manitoba.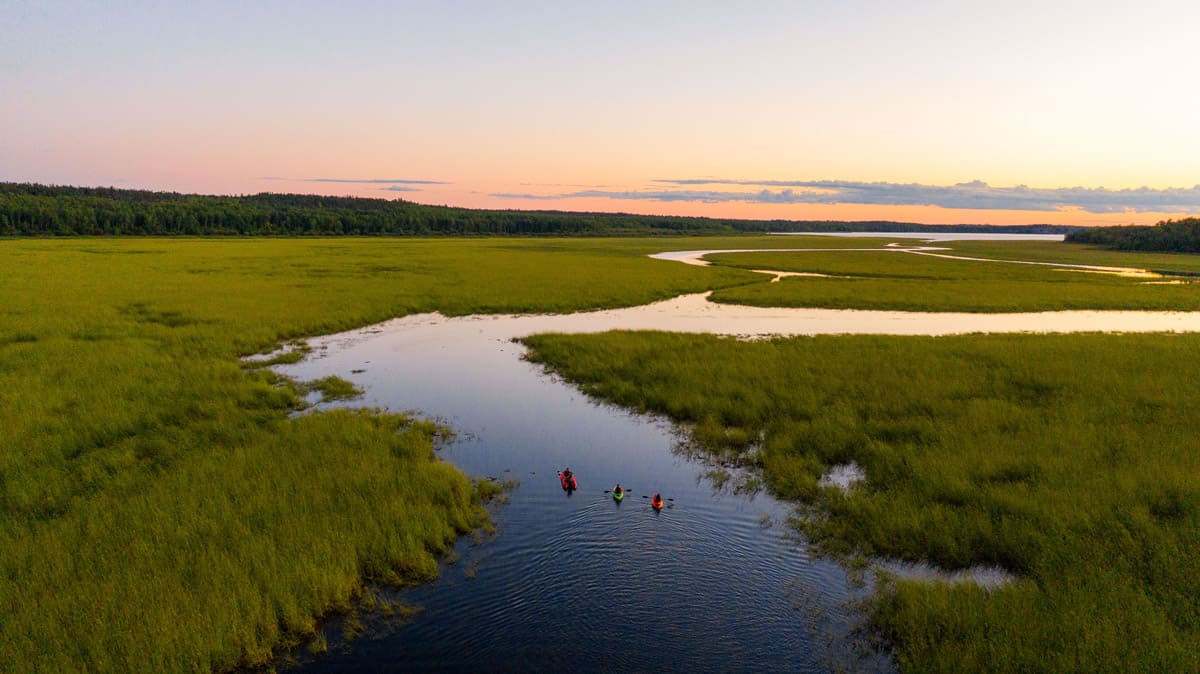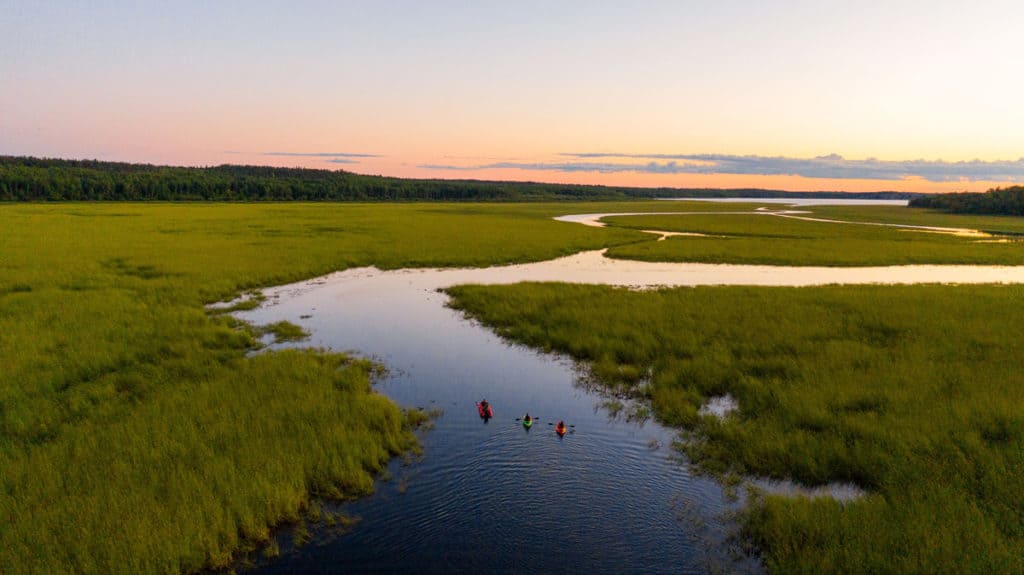 Upon Arrival in Winnipeg
You made it!
Whether you're in the city for a few weeks or only have a day or two, there are plenty of things to do! There are also a lot of incredible Winnipeg museums, including the renowned Canadian Museum for Human Rights. And don't miss out on all of the things to do in downtown Winnipeg, including the Forks, the Exchange District, the Manitoba Museum, and Hargrave Street Market.
Where to stay in Winnipeg
Once you get to Winnipeg, there are numerous options for accommodation! Choose from one of the best hotels in Winnipeg, or go for one of our top picks of Winnipeg AirBnbs.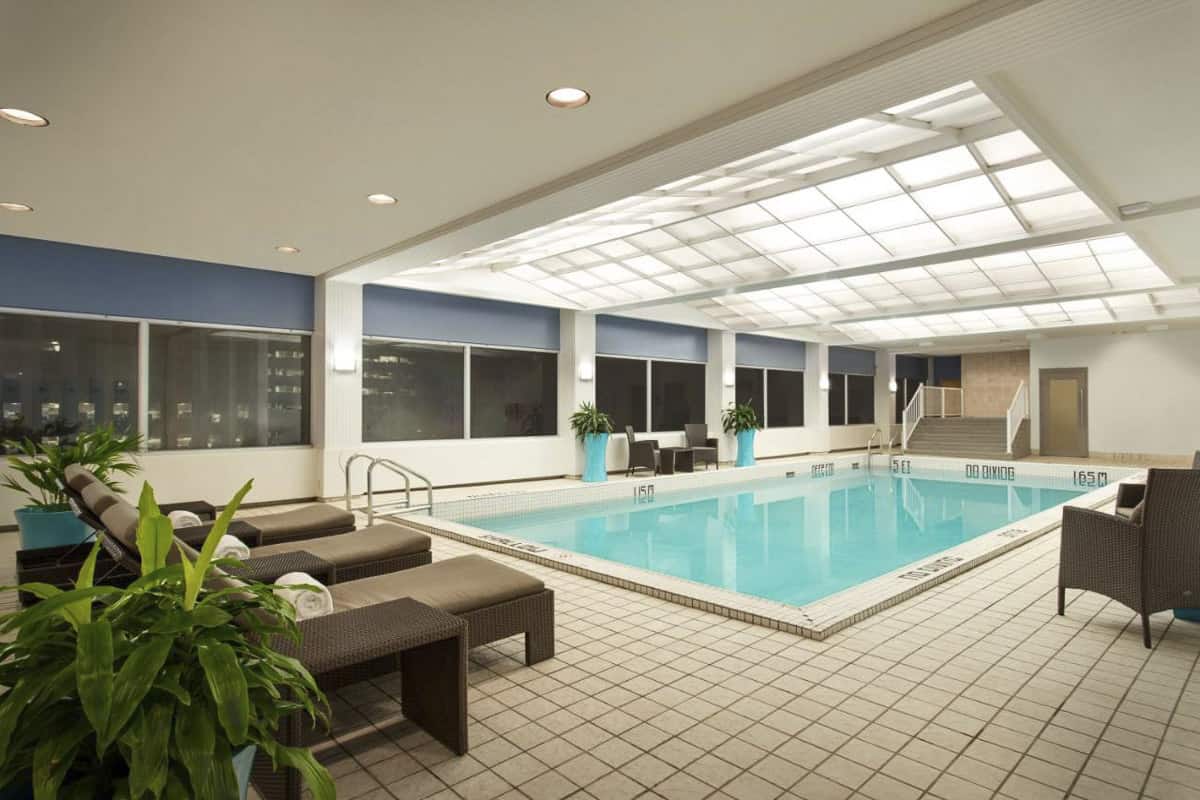 Where to Eat in Winnipeg
Thankfully, Winnipeg has an amazingly diverse culinary scene. With thousands of restaurants to choose from, you're never far from one of the best restaurants in Winnipeg. There are also plenty of fantastic Winnipeg coffee shops and cafés to choose from. And if you're up for a night on the town, there are multiple fun bars and pubs in Winnipeg, too!