Disclaimer: This page may contain affiliate links. Please review our full Terms and Conditions for more information and our Privacy Policy. Note that any pricing, operating hours, or other such information provided below may have changed since initial publication.
Compiled by the Road Trip Manitoba team
Last updated on February 1, 2023
Love is in the air! And whether you celebrate Valentine's Day or not – we believe that every day should be a chance to tell the people in your life that you love them – there's no denying that it's always fun to plan something a little romantic. For your significant other, a friend, or even yourself, there are plenty of ways to celebrate Valentine's Day in Winnipeg.
We've rounded up a few of our favourites, from restaurants to staycations to relaxing spas. Read on for the best ways to celebrate with your loved one!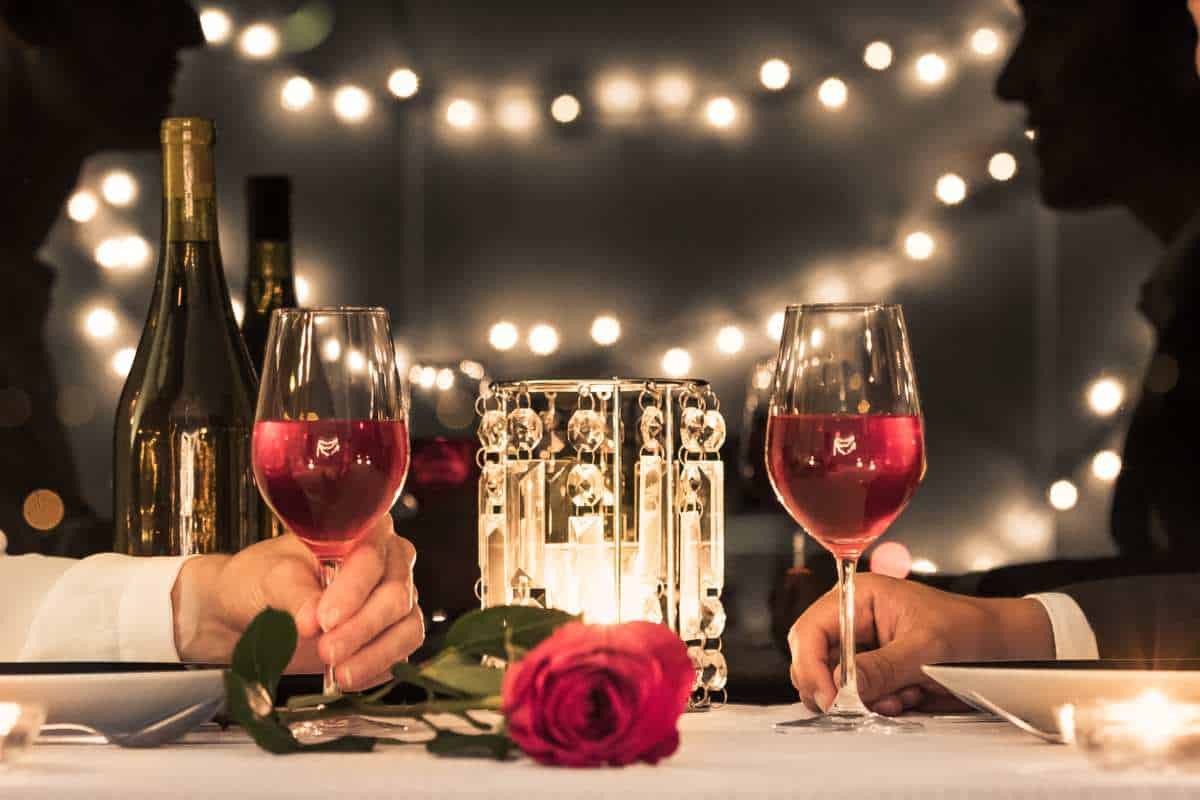 Land Acknowledgements
Winnipeg is located on Treaty No. 1 the original lands and waters of Anishinaabe, Ininiwak, Anishininiwak, Dakota, and Dene peoples, and on the homeland of the Métis Nation.
Romantic Ways to Celebrate Valentine's Day in Winnipeg
Go to a Cozy Restaurant
A classic choice, of course, but for a good reason. Book an intimate dinner at one of your favourite Winnipeg restaurants for a special occasion… hopefully, there's lots of candlelight! Our favourites for romantic restaurants in the city? Sous Sol, Nola, Harth, Amsterdam Tea Room, Smith, One Sixteen, and Nonsuch Brewing are all perfect for Valentine's Day in Winnipeg. Almost all take reservations, so book in advance for that special date night. It's a splurge that's totally worth it!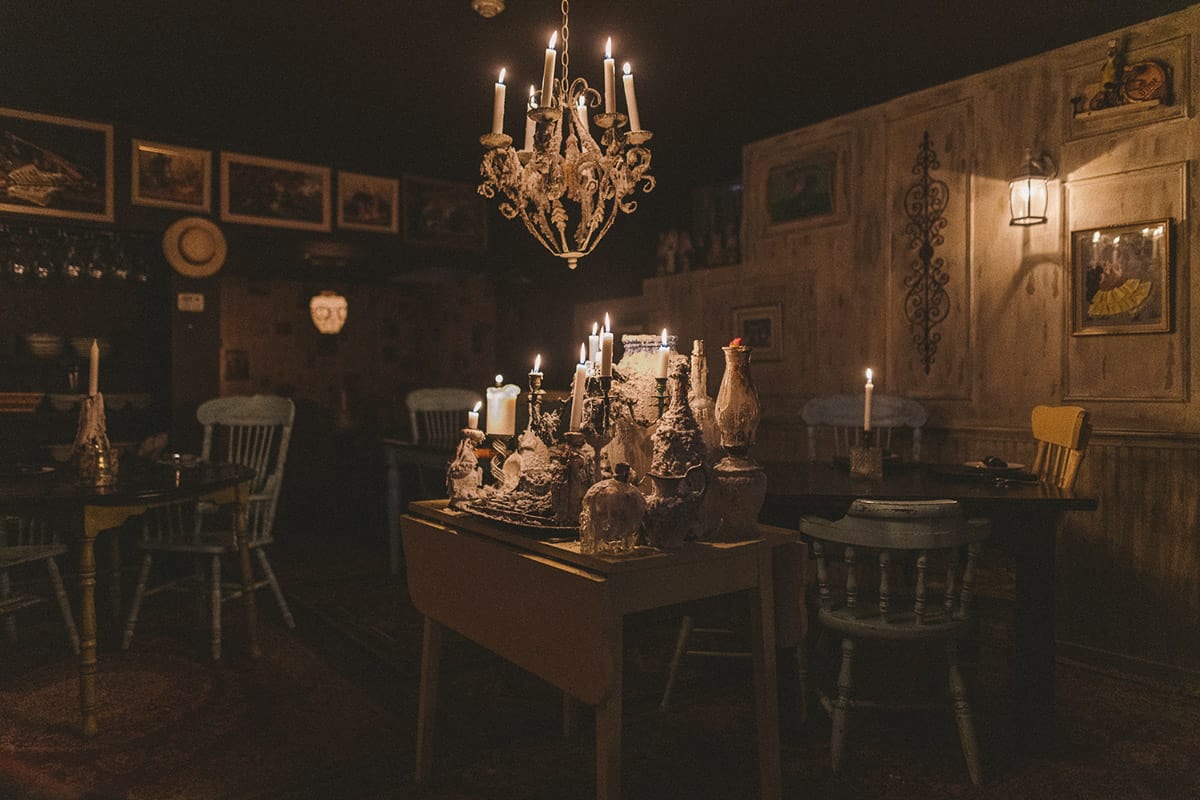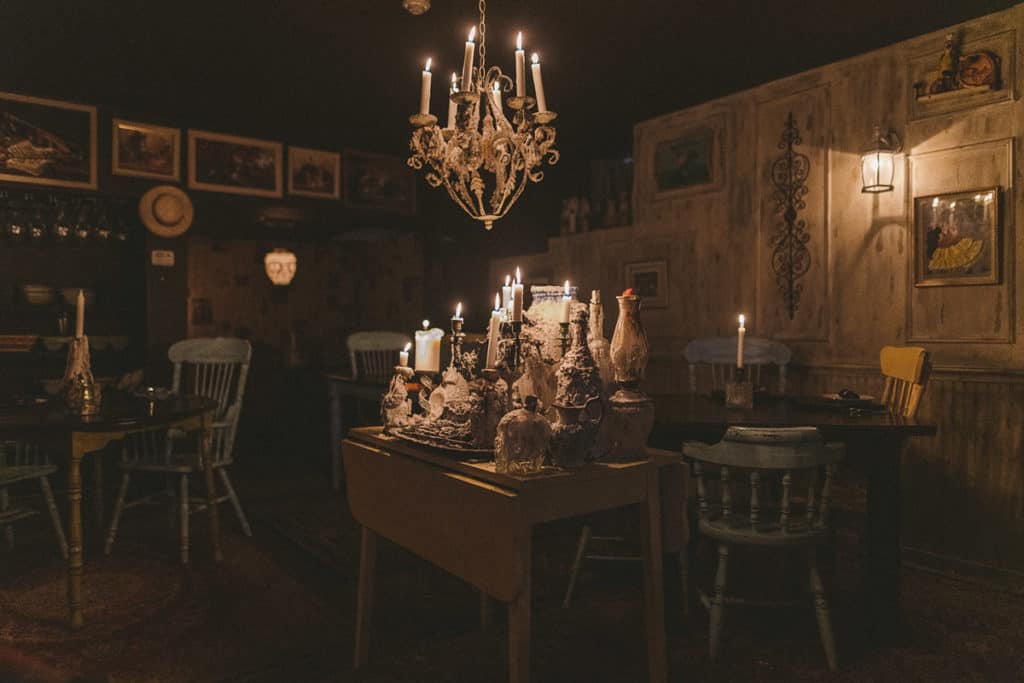 Book a Staycation Romantic Package
Did you know that many Winnipeg hotels offer romantic packages? And around Valentine's Day in Winnipeg, there are even more romantic staycations to choose from.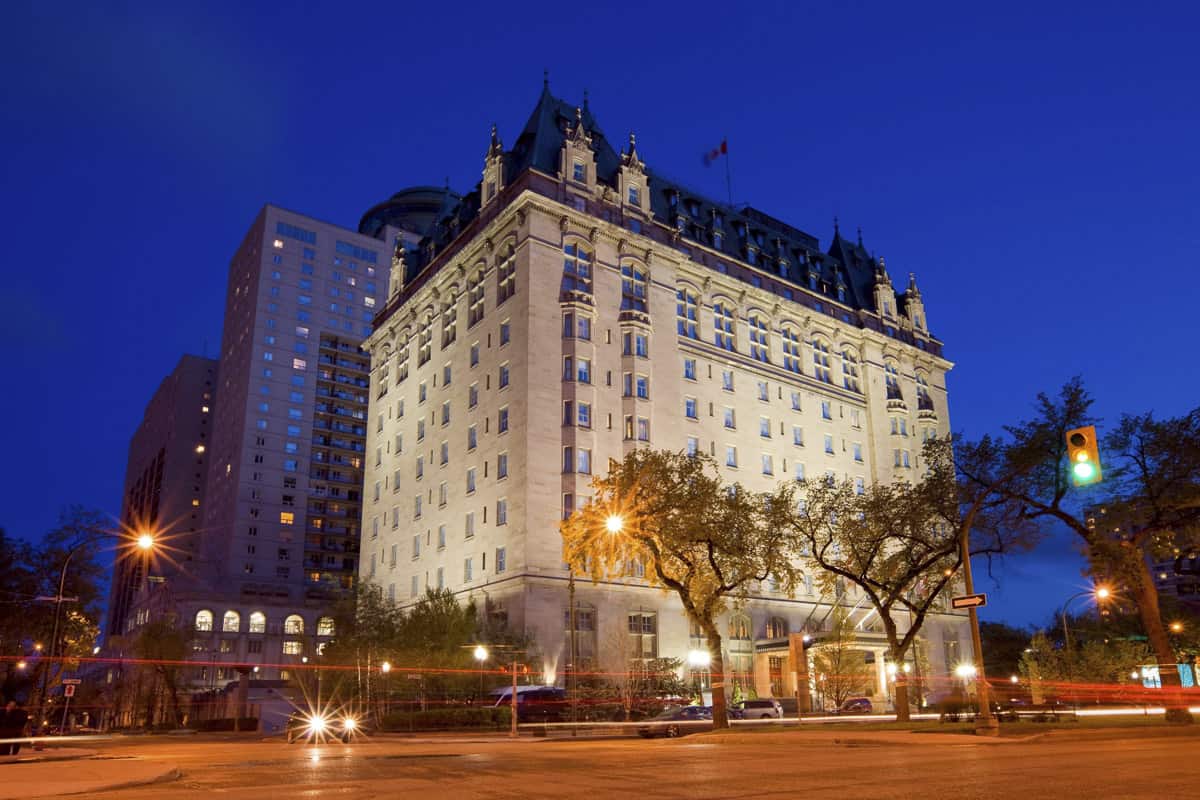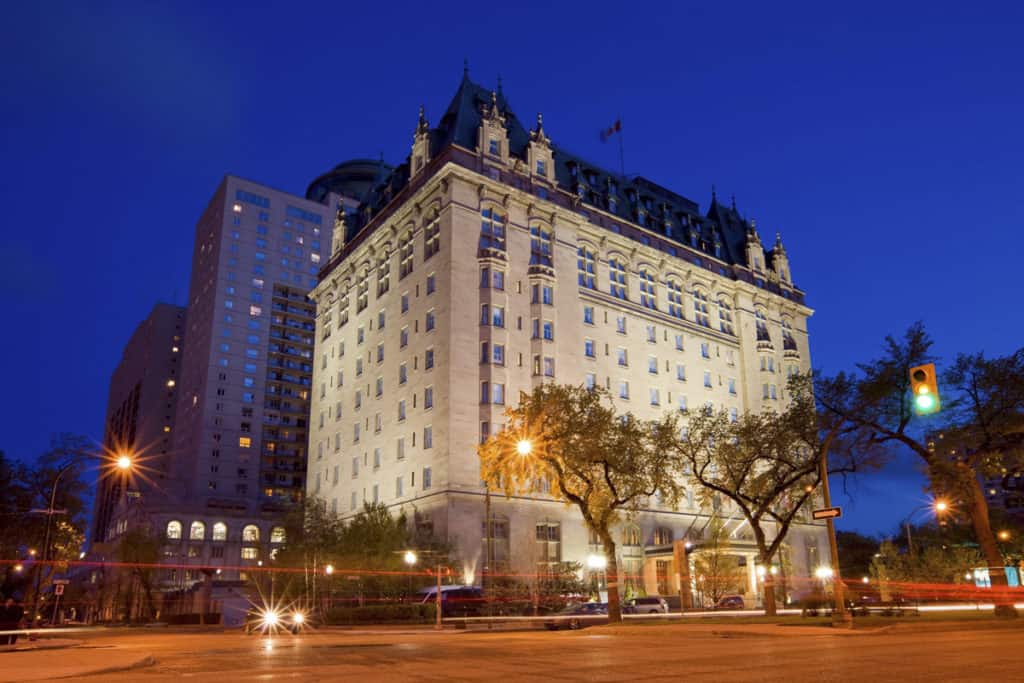 There's the Romance Package at the Fort Garry, which offers a luxury room, a bottle of sparkling wine, chocolate-covered strawberries, and breakfast in the morning; also make sure to check out the hotel's Ten Spa for a couple's massage.
The Kiss and Wake Up Package at the Fairmont also offers sparkling wine and chocolate-covered strawberries, a full breakfast for two, and a late checkout so you can enjoy the rest of the morning (wink wink). We're sensing a theme here!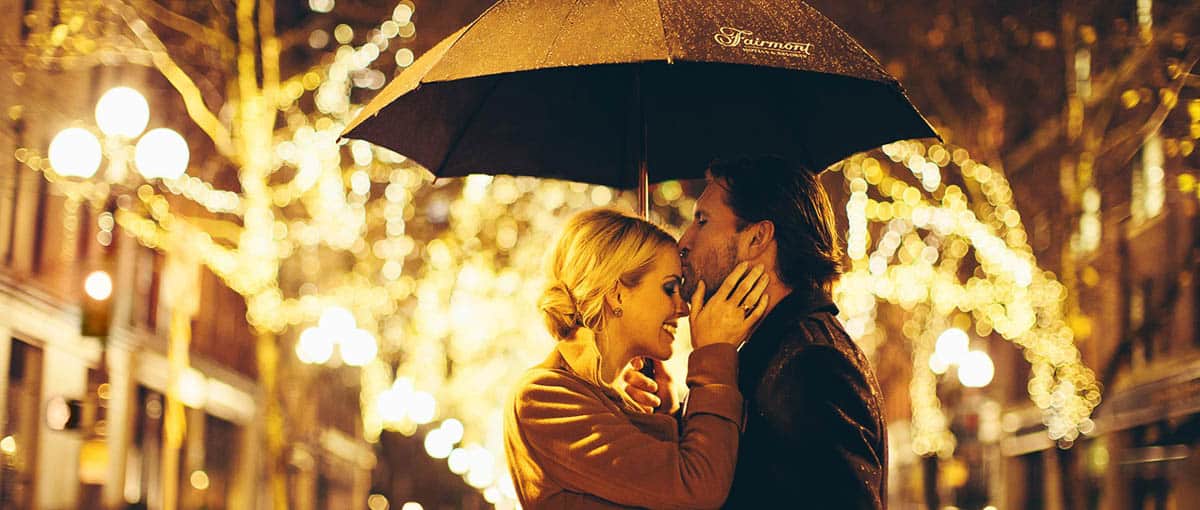 No matter which hotel package you choose, it's sure to add a little something special to the romantic occasion.
Relax at a spa
With so many spas in Winnipeg to choose from, you're guaranteed to find one you love. Perfect for a Valentine's Day celebrated with your sweetheart, your best friends, or as a solo treat to yourself, opt for a massage, a pedicure, a facial, or even something a bit more unusual, such as flotation therapy.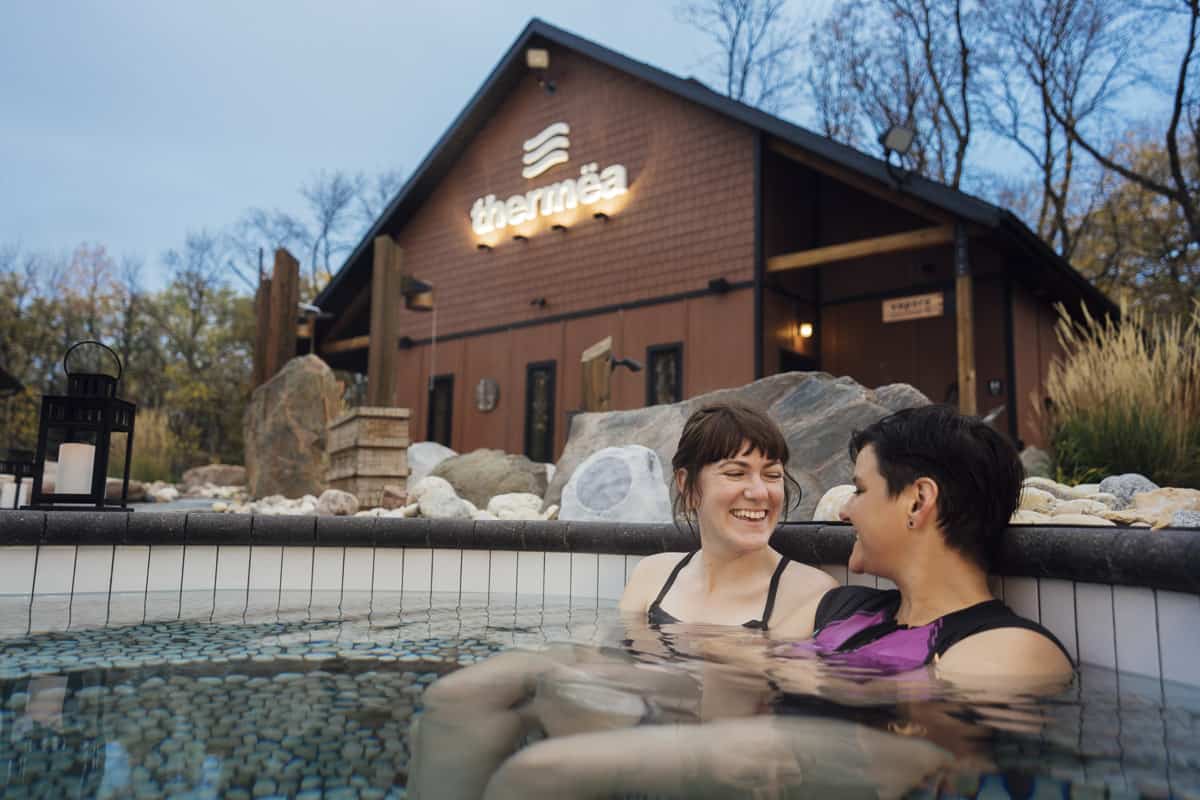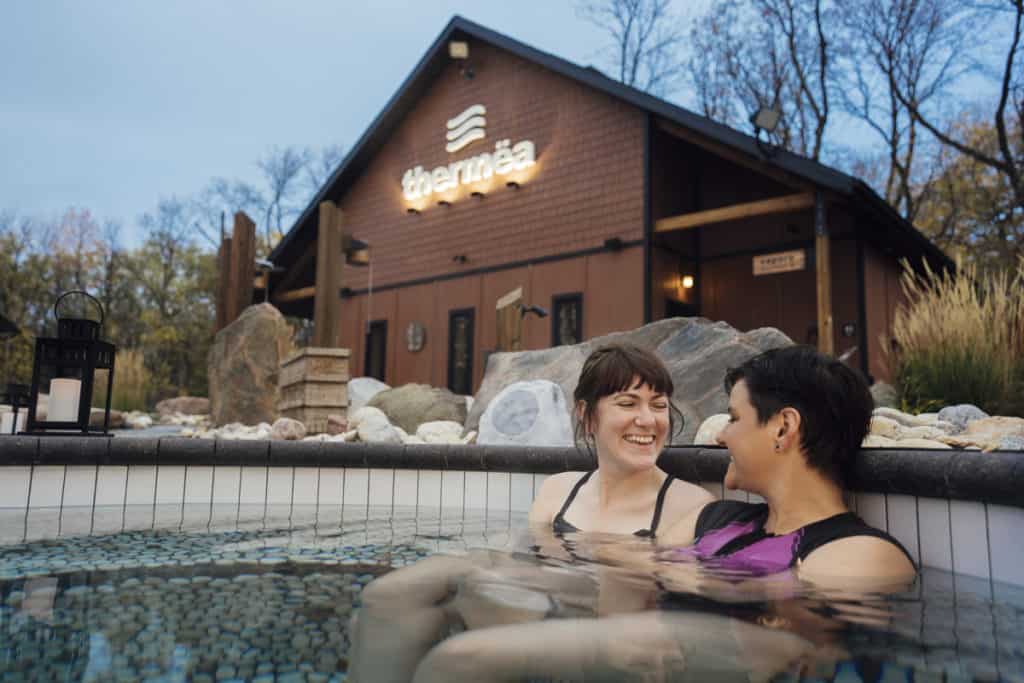 Our go-to for a romantic option in Winnipeg? Thermea by Nordik Spa-Nature is fantastic no matter what time of year you visit. They also have a lot of Valentine's Day packages to choose from. Just be sure to book ahead!
Go Ice Skating
It seems to be a cliche in Christmas movies, but we think a Valentine's Day romantic skate is just as sweet! So embrace the chilly winter weather and go skating with your loved one (bonus points if you bring a Thermos of hot chocolate).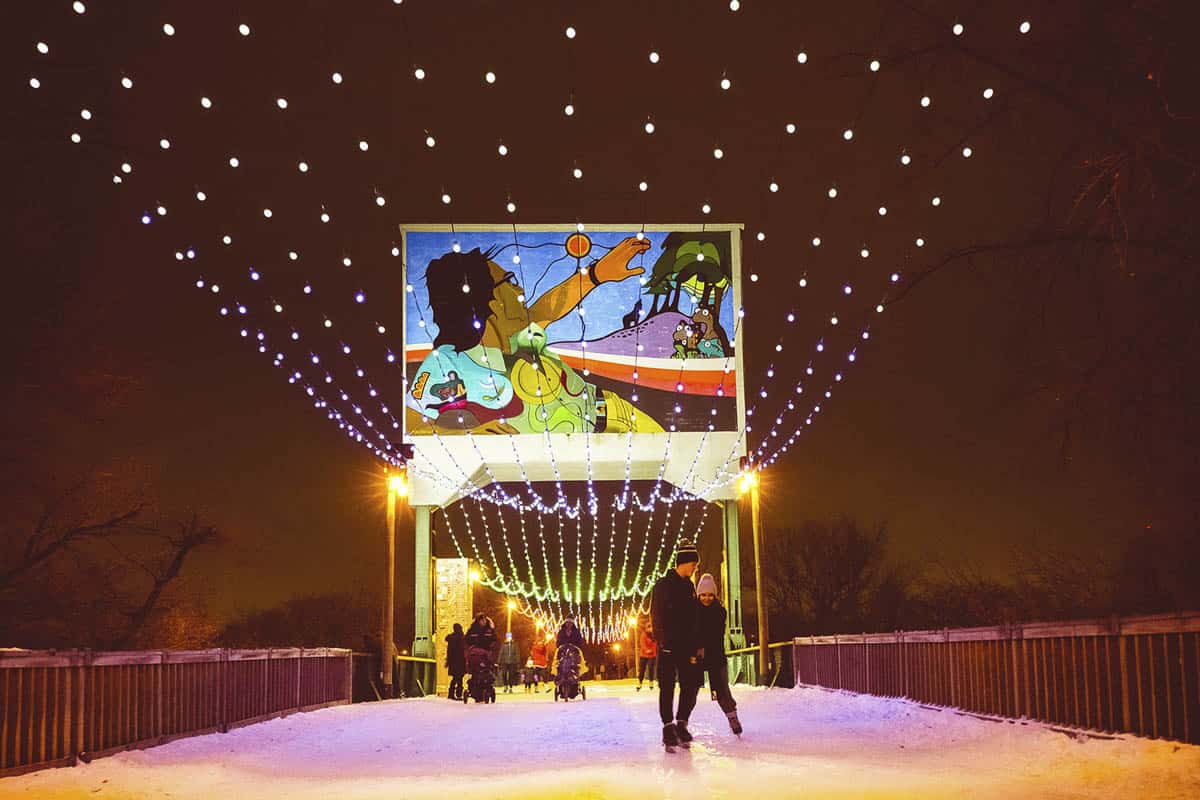 There are plenty of great spots to go ice skating in Winnipeg, but our favourite for a romantic date is to skate down the Nestaweya River Trail to the Forks, where you can warm up with a glass of wine or beer in the Common and perhaps stay for a meal, too.
Enjoy a Candlelit Concert
Choose from the music of Taylor Swift, Queen, Hans Zimmer, Vivaldi, and more at one of these Candlelight Concerts! An event that you'll remember forever, it's the perfect blend of classical music with a modern twist. There's even a Romeo and Juliet Valentine's Day special this year. Make sure to book your tickets as soon as possible, as events quickly sell out.
Get Cultural
If you're a couple or friend group that loves the arts, why not lean into that for Valentine's Day? With so many excellent cultural high notes in Winnipeg, including our incredible museums, the Winnipeg Art Gallery and Qaumajuq, the Winnipeg Symphony Orchestra, the Royal Winnipeg Ballet, and more, set aside some time to take in the finer things in life with your special person or people (or on your own, of course!).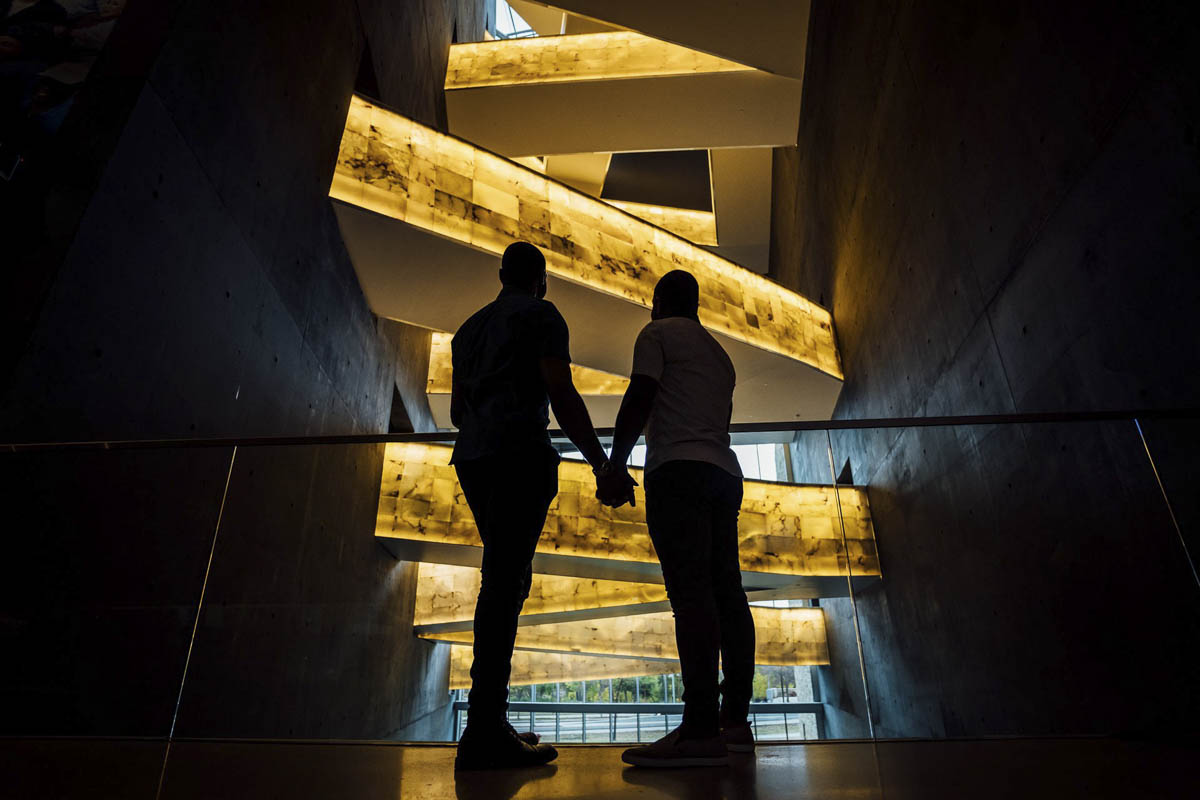 Get Your Game On
Is it true… does the couple that plays together stay together? If you're both competitive, why not try one of the fun activities in Winnipeg this Valentine's Day for a unique take on romance? There are plenty of Winnipeg escape rooms to try, but there's also the Rec Room (with plenty of games, axe throwing, pool and billiards, plus more) and Activate Games (Canada's first active gaming facility, so be prepared to sweat).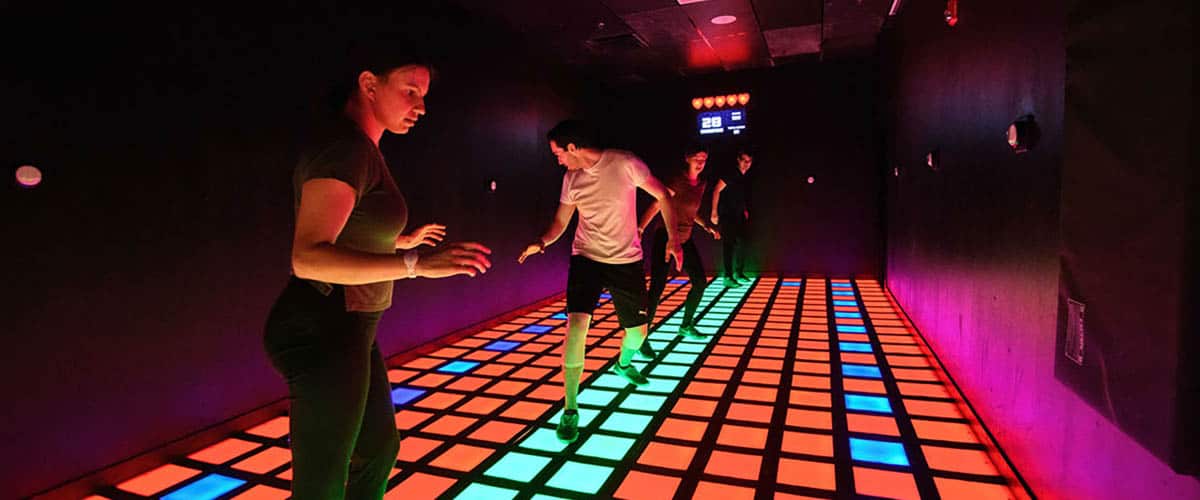 And don't forget about the old classics, like mini-golf and bowling! Check out all of our suggestions for the best bowling alleys in Winnipeg.
Tour Winnipeg's Best Breweries
For fans of all things beer, one of the best ways to celebrate a special occasion is to tour Winnipeg's breweries. While there are some scheduled group tours you can take, we also recommend choosing a few breweries and creating your own mini-tour, allowing you to savour each experience for as long as you'd like!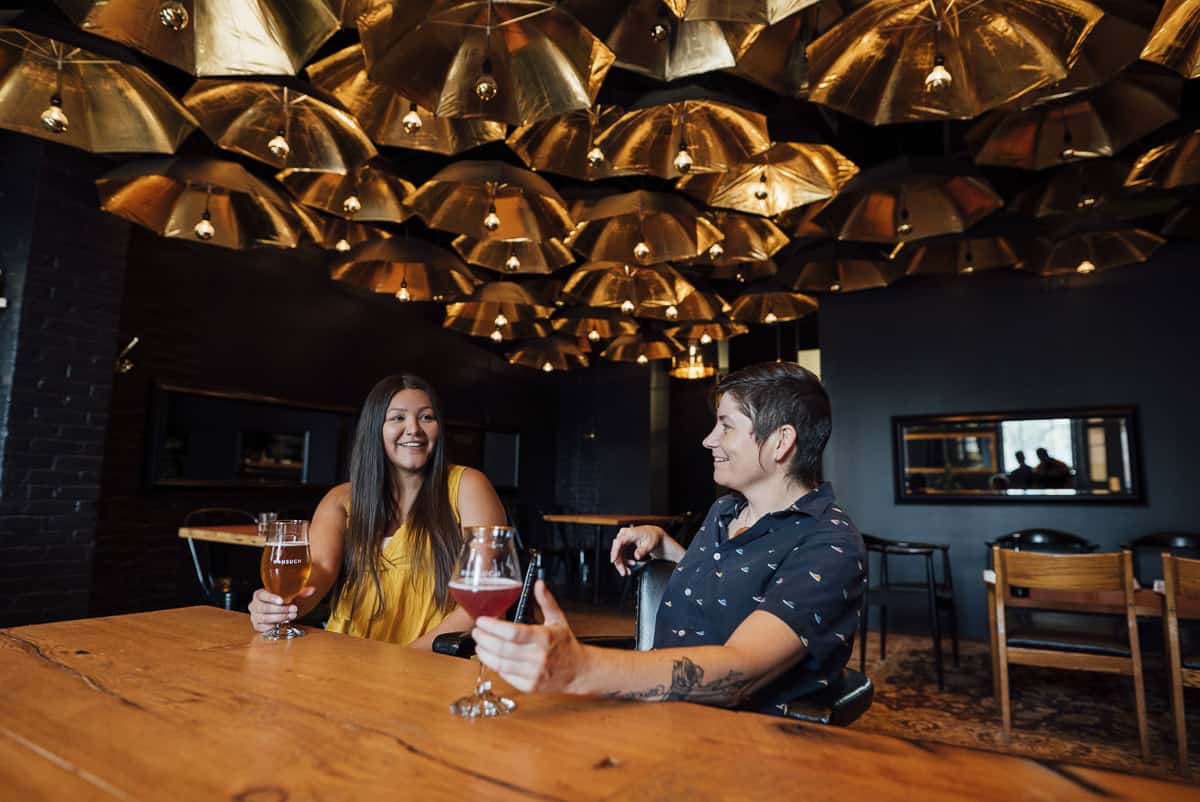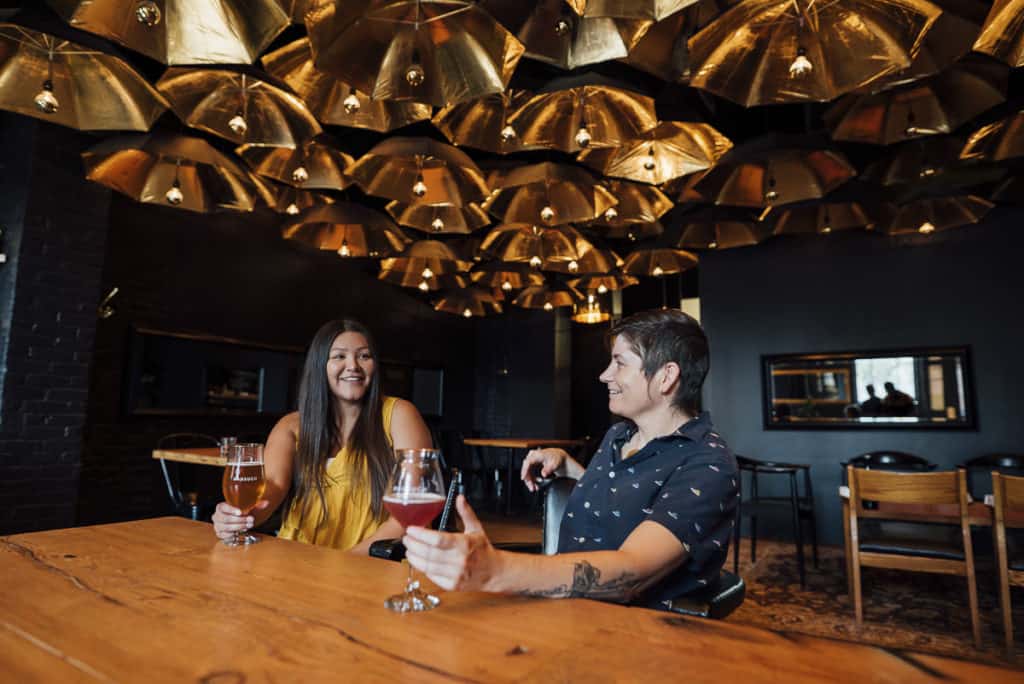 Our top picks? Nonsuch Brewing Co, Good Neighbour Brewing Co, and Kilter Brewing (it helps that all three have amazing taprooms). You'll need to arrange taxis or ride shares for this option – please don't drink and drive – but it's worth it for a memorable romantic date night in Winnipeg.
Go Star Gazing at the Planetarium
Some date nights are romantic cliches, and yes, gazing at the stars is one of them. But hey – it's a cliche for a reason! If you're not able to drive outside the city for a clearer night sky, we recommend heading to the Planetarium at the Manitoba Museum as an option for romantic things to do in Winnipeg. It's a chance to cozy under a beautiful "sky" and learn a little about the stars above.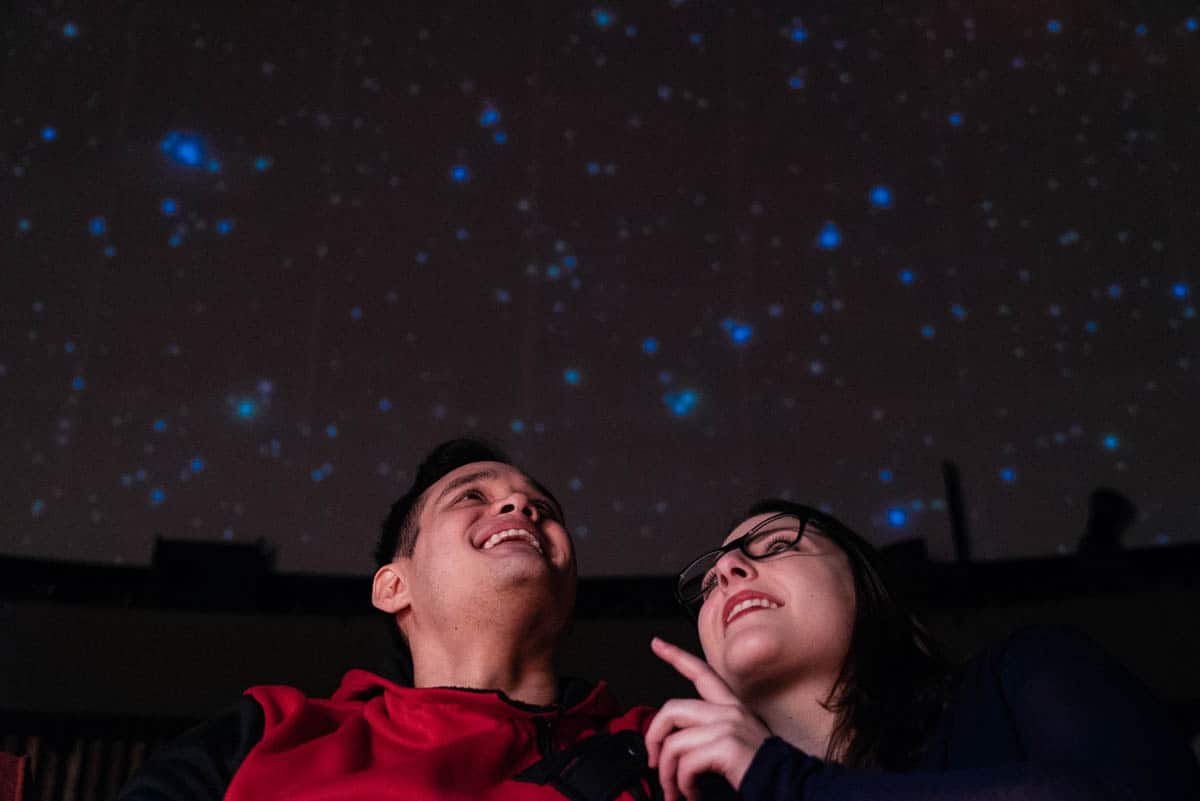 Laugh 'til It Hurts
There's nothing better than laughing with your loved one, and what better way to do so than by checking out a live comedy act? Our choice for seeing comedians live in Winnipeg is Rumor's Restaurant and Comedy Club, but you can also find other venues around town (many famous comedians perform at the Burton Cummings Theatre).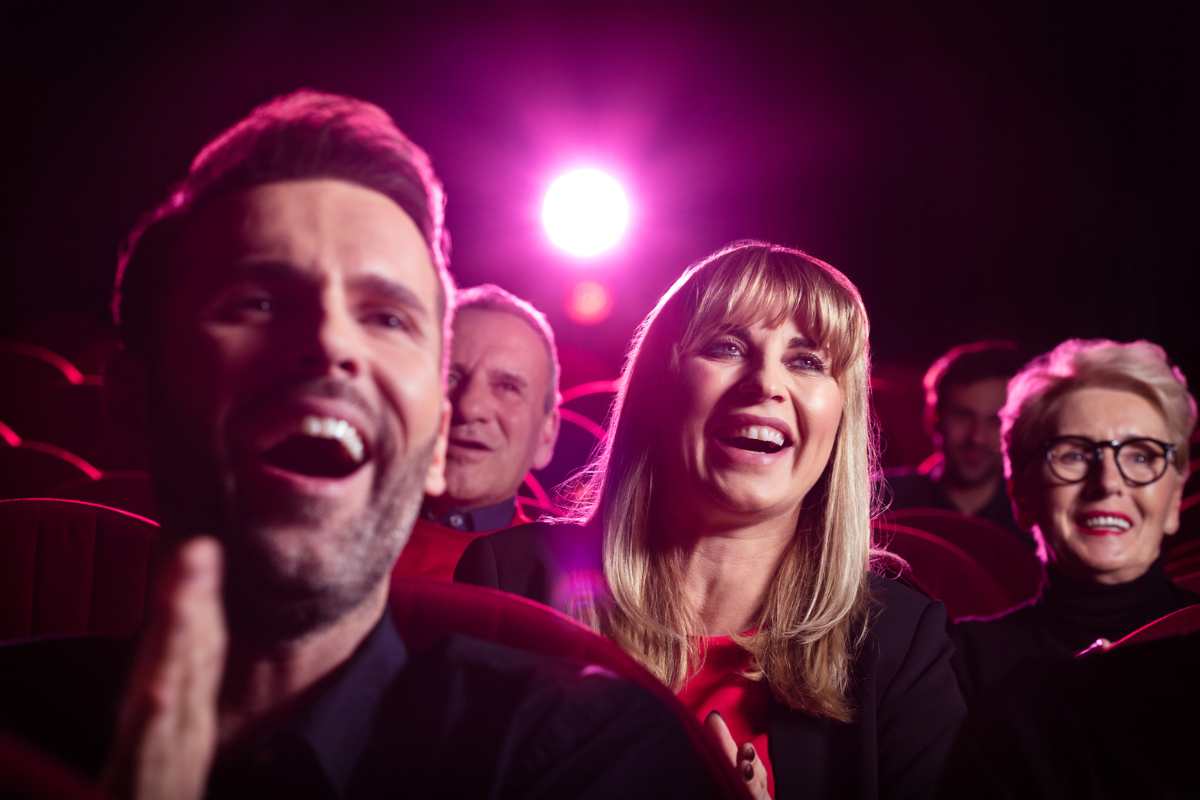 Go Dancing
With plenty of dance clubs and a thriving nightlife, Winnipeg is in no shortage of places to go dancing. Want to up the ante? Take some salsa dancing lessons with your main squeeze! Even if you've never danced, it's a fun and romantic activity to try together.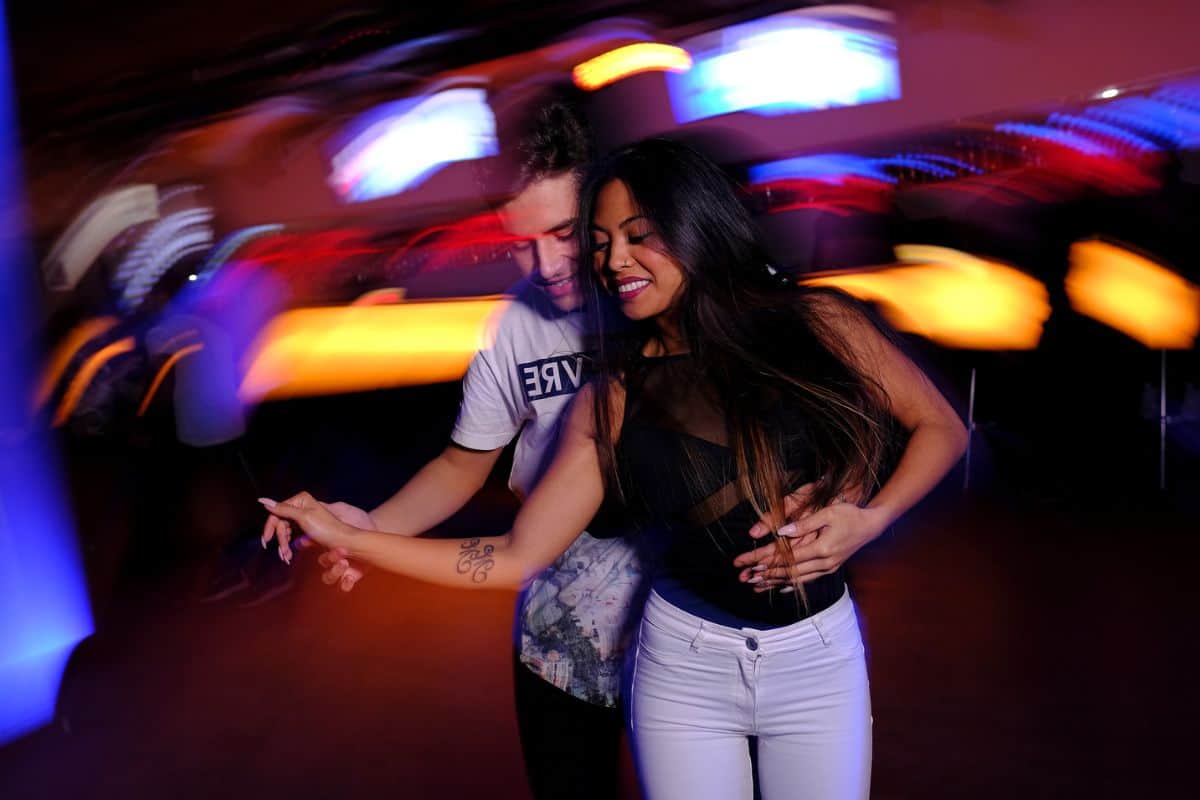 Splurge on a Helicopter Tour
Yes, we know… this one is pretty extreme. But if you're looking to really splash out and impress a special someone, you can indeed take a helicopter tour over Winnipeg! Available year-round, these pricey tours are sure to make for a day you'll never forget. And you get to see some of Winnipeg's most impressive sites – the Manitoba Legislative Building, the Canadian Museum for Human Rights, The Forks, and more – from a view that few get to experience.